Camping Hacks & Tricks
Leaving behind the comforts of city life will always have a few sacrifices, but with some help, you can stay a happy camper. We've gathered tips and tricks that will make your next visit to Mother Nature unforgettable. From ways to make your tent comfier to quick and easy meals, we have the full scoop!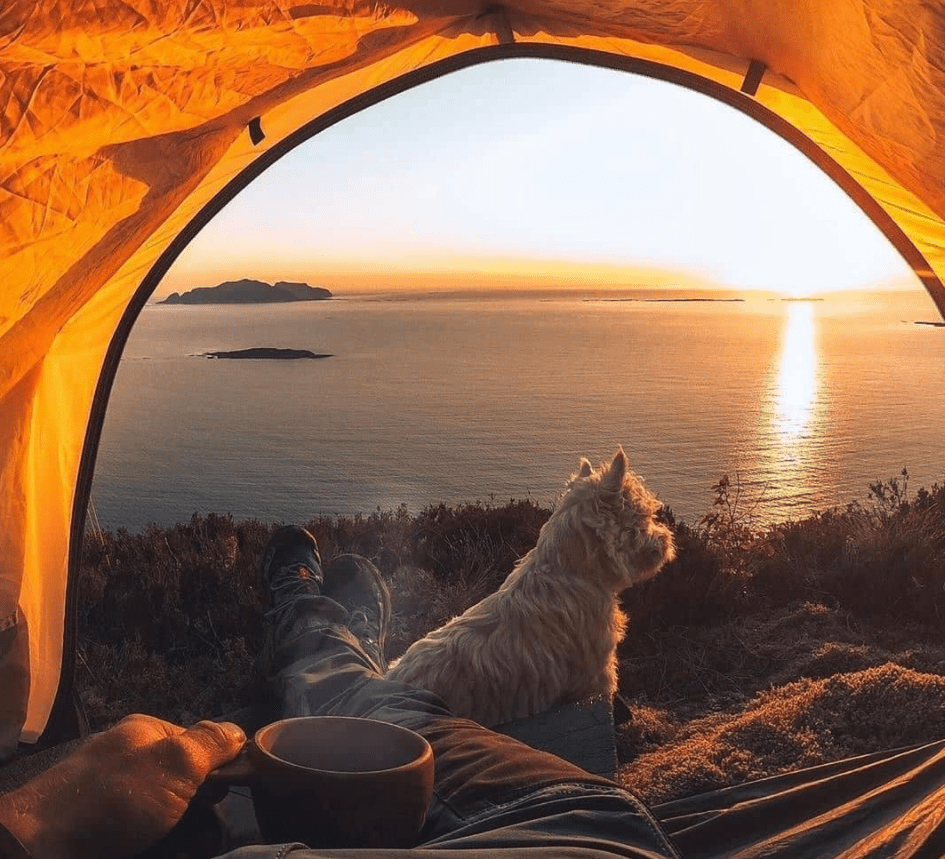 ---
The Power Of A Doormat 
Stepping around in the mud is an inevitable hazard of camping. You certainly don't want to take your most-loved pair of heels or loafers! Bringing a doormat along can also help in this regard. Placing the mat outside the tent will prevent any dirt from getting inside your little home.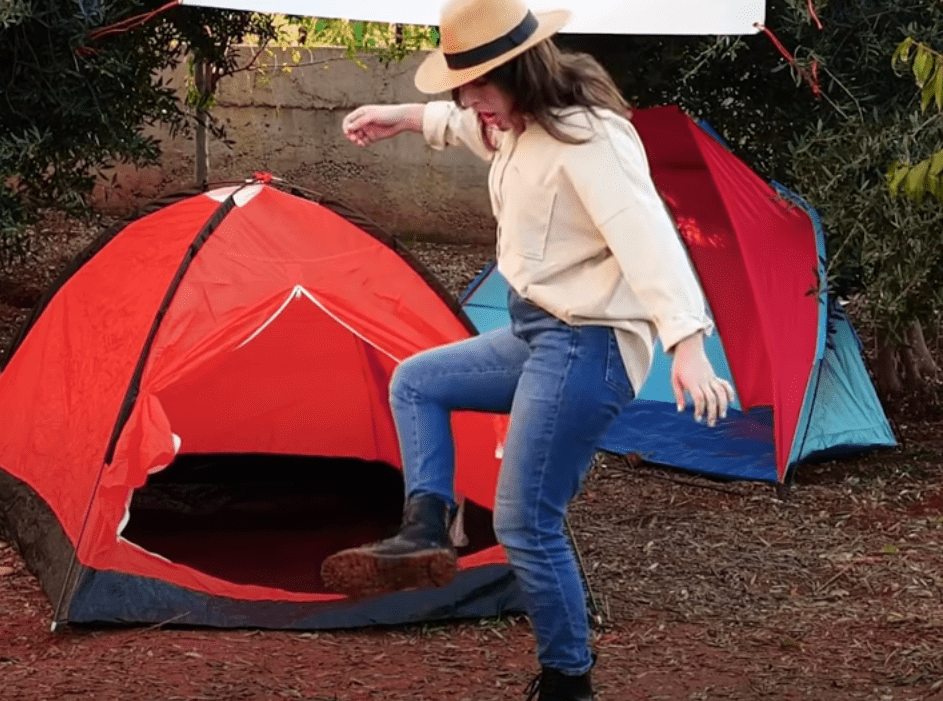 ---
Foil To The Rescue 
If doing dishes is a nightmare at home, it will be an even bigger one on a camping expedition. Foil is the answer to all of your kitchen-camping woes. Invest in a few roles of the aluminum and cover your plates, cups, and utensils in it as this will make cleaning up a walk in the park.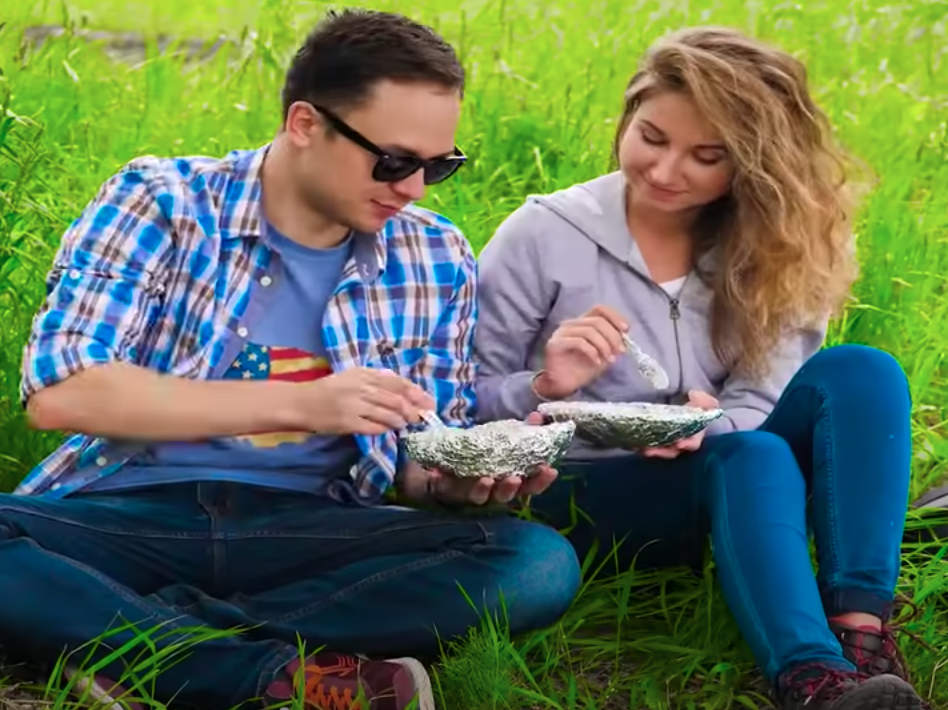 Once you've enjoyed your meal and drink, simply peel off the foil and dispose of it in a garbage bag. This is a quick and easy solution to cut down on clean up time. It will also avoid that dreaded question... "Who's doing the dishes tonight?" You can thank us later!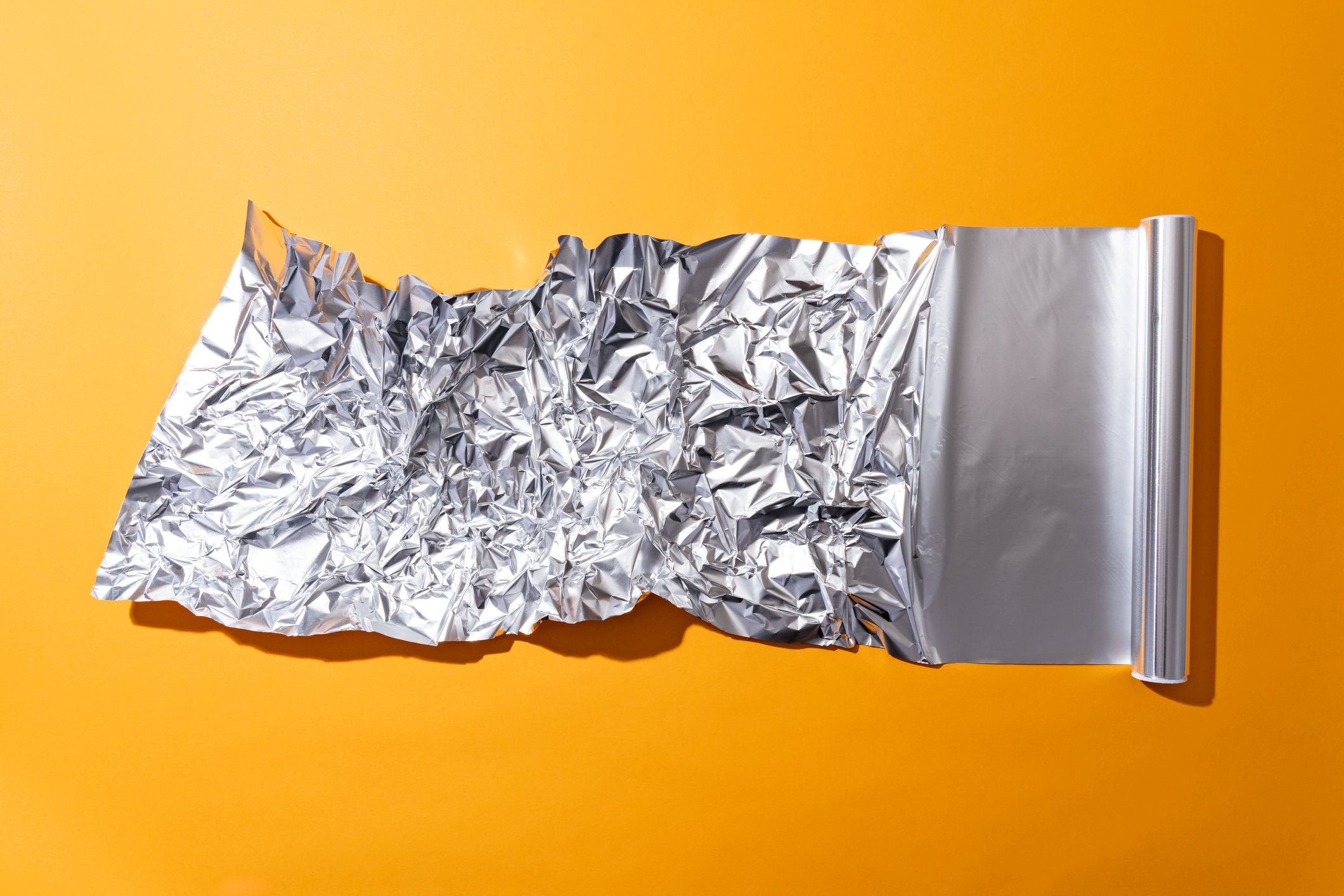 ---
An Eggcelent Camping Hack
Most camping lovers enjoy the crisp early sunrise, followed by a satisfying breakfast. What would the most important meal of the day be with some scrambled eggs? Save yourself the inevitable hassle of cracked eggs ruining all of your other dry foods with a simple trick.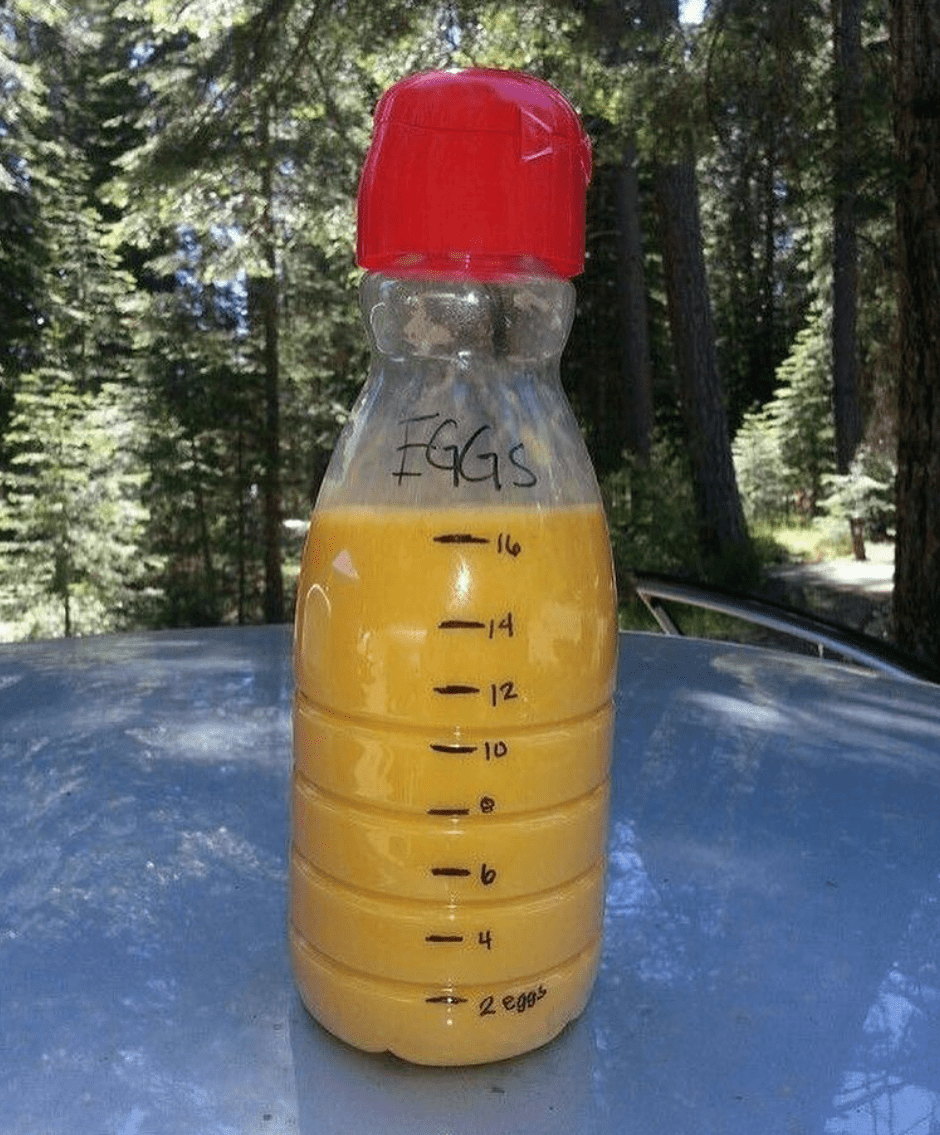 Store your eggs in a water bottle beforehand as this will save you time in the future and spare you the need for a whisk! You also won't be stressing about the state of your fragile eggs. An added bonus to this camping hack is that one bottle can store up to eight eggs!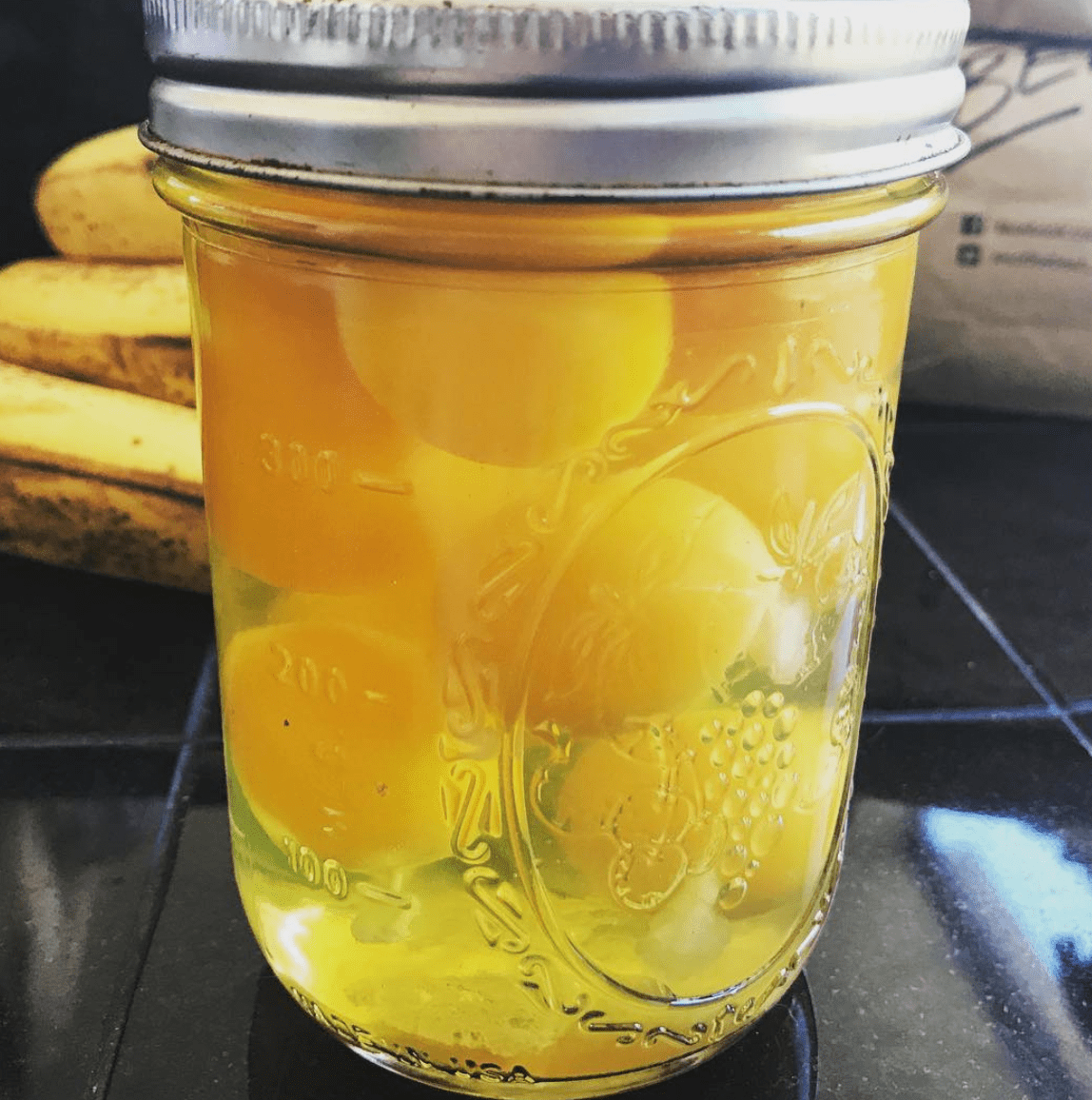 ---
Change The Atmosphere With A Night-Light 
Camping in the dark and great unknown can be daunting, but not if you make your own night light. This little creation consists of a gallon jug of water and a headlamp. Strap the lamp to the side of the jug with the light facing inward. This will give you the perfect ambient atmosphere.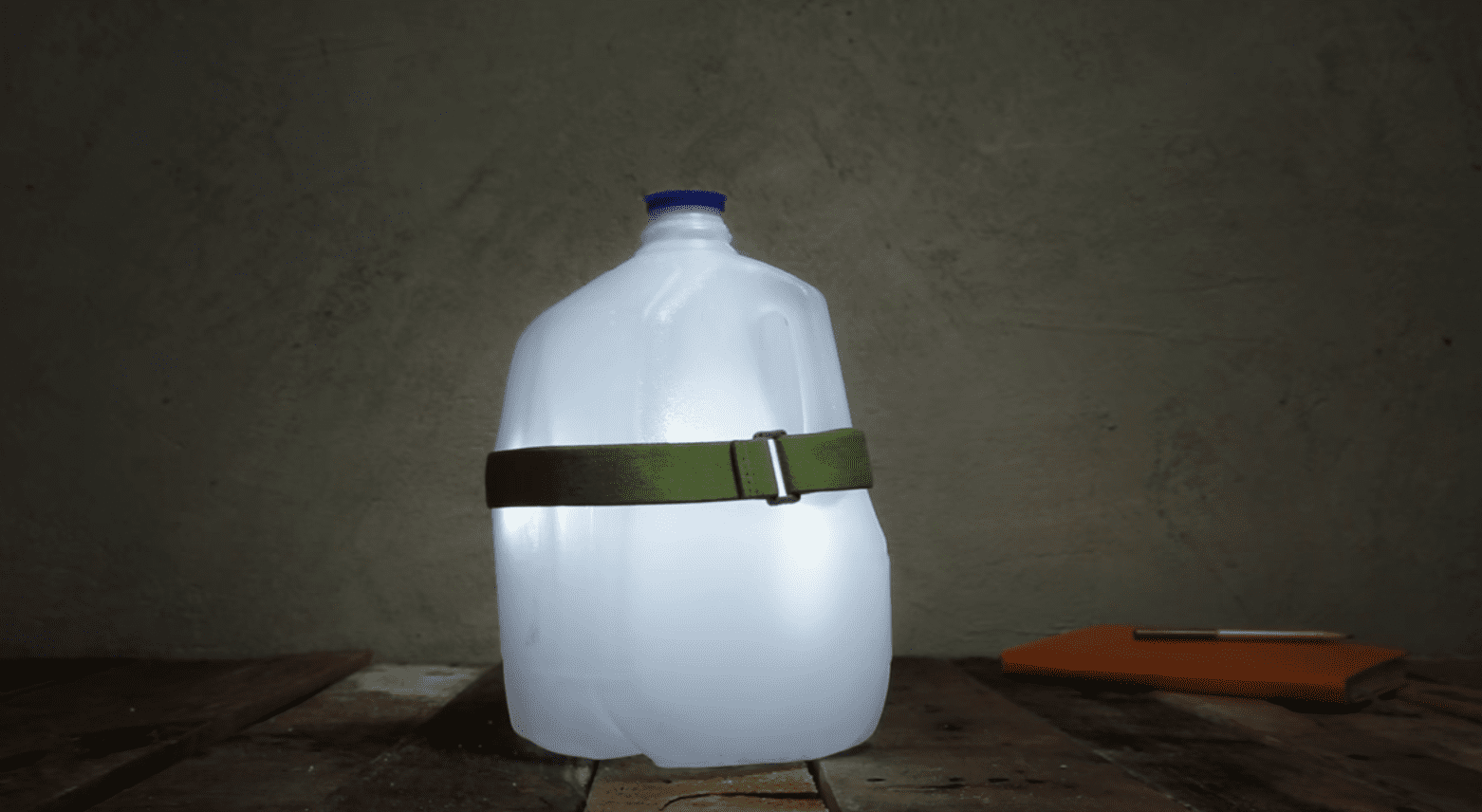 A bottle that is not 100% clear works best as this gives off a unique effect when the light strikes the water. This DIY gadget is perfect for telling stories inside your tent or next to a campfire. Give this makeshift night light a go the next time you head outdoors!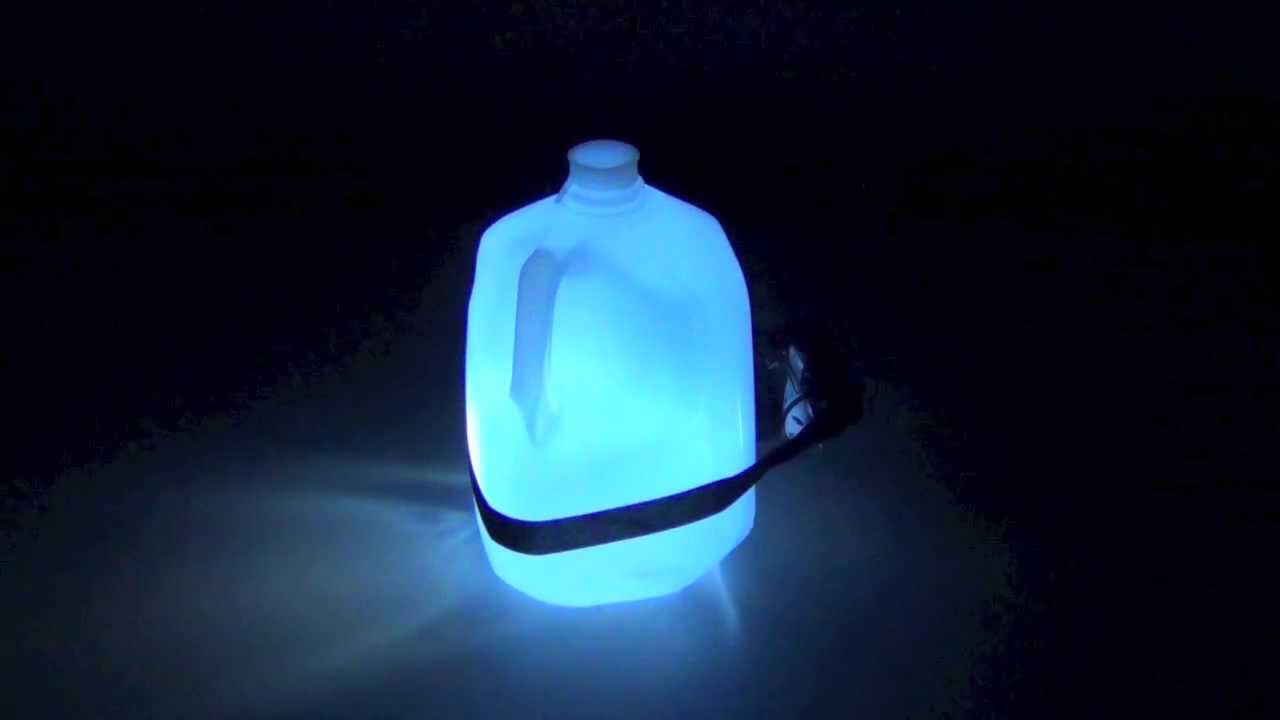 ---
Fireproof Your Camping Trip
Tiny matchboxes never seem to do the trick when you are out camping, and a strong gale force wind is blowing. This trick might come in handy next time. By pasting a sheet of sandpaper to the side of your matchbox, you will have a reliable striking pad when the need arises! You can thank us later.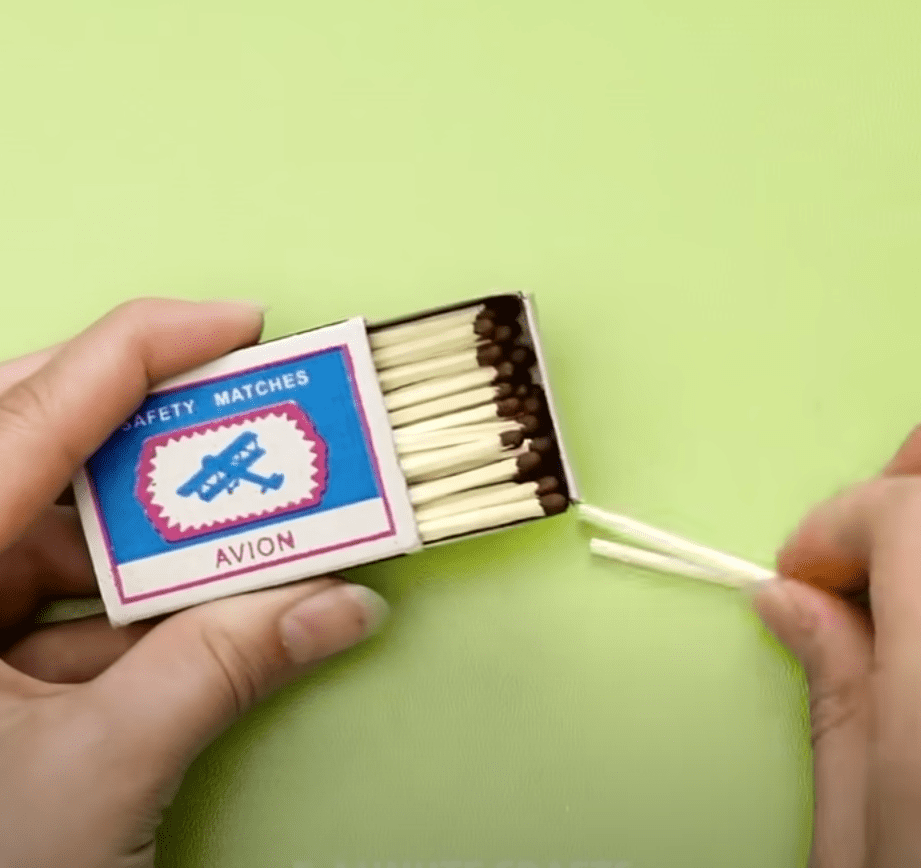 ---
The Magic Of A Tic-Tac Container 
Nobody wants to drag along ten different spice bottles or barbeque seasonings when they go camping. Yet, the need for it does come up, so what can one do? Well, Tic Tac boxes can serve as the perfect small and secure holders for that chicken stock or salt and pepper. They can also hold important pills!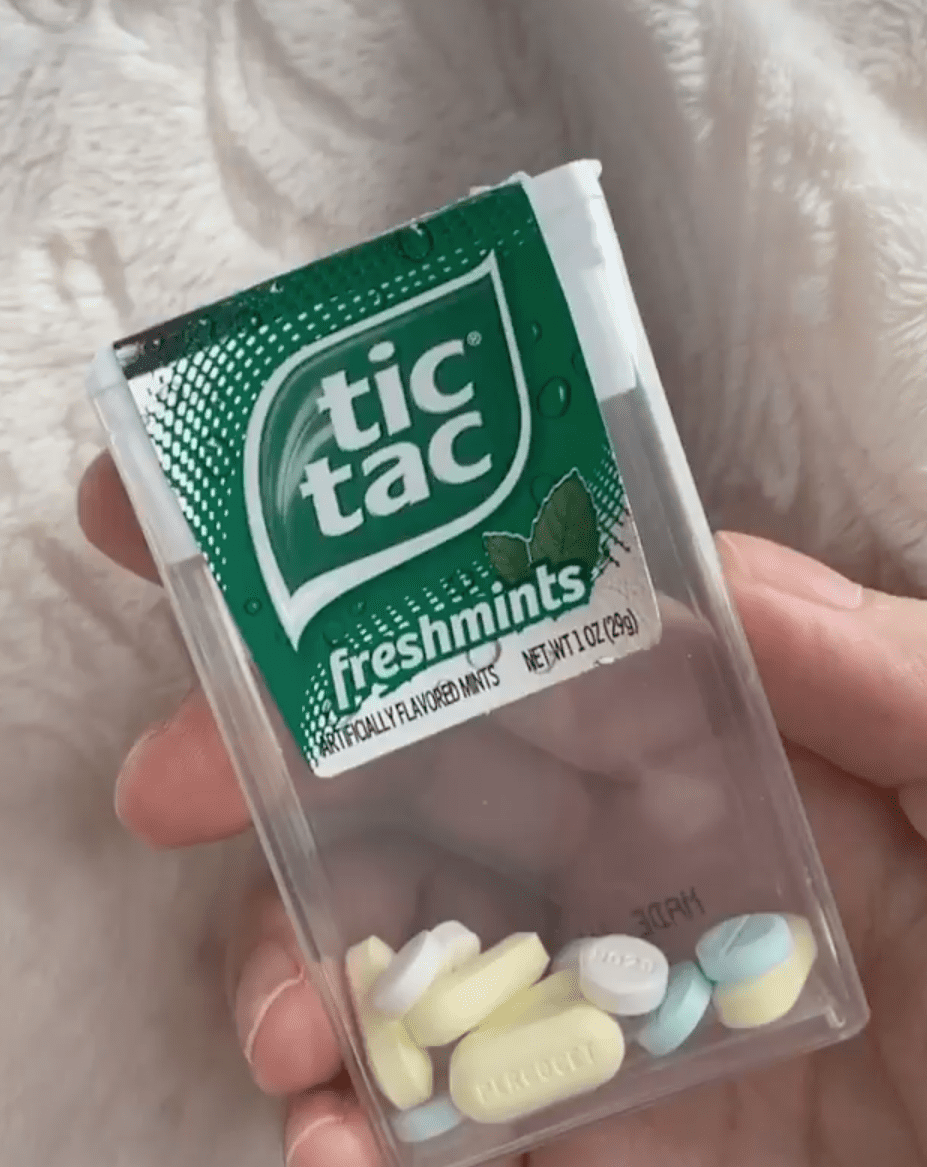 ---
Sleep In Foam Heaven
Sleeping on the solid and hard ground is nobody's idea of fun. By placing foam or yoga mats on the floor of your tent, you can keep the cold out and create a much softer landing for yourself and your friends or family. This simple tip will make you get a good night's rest, ready to tackle the adventures that await!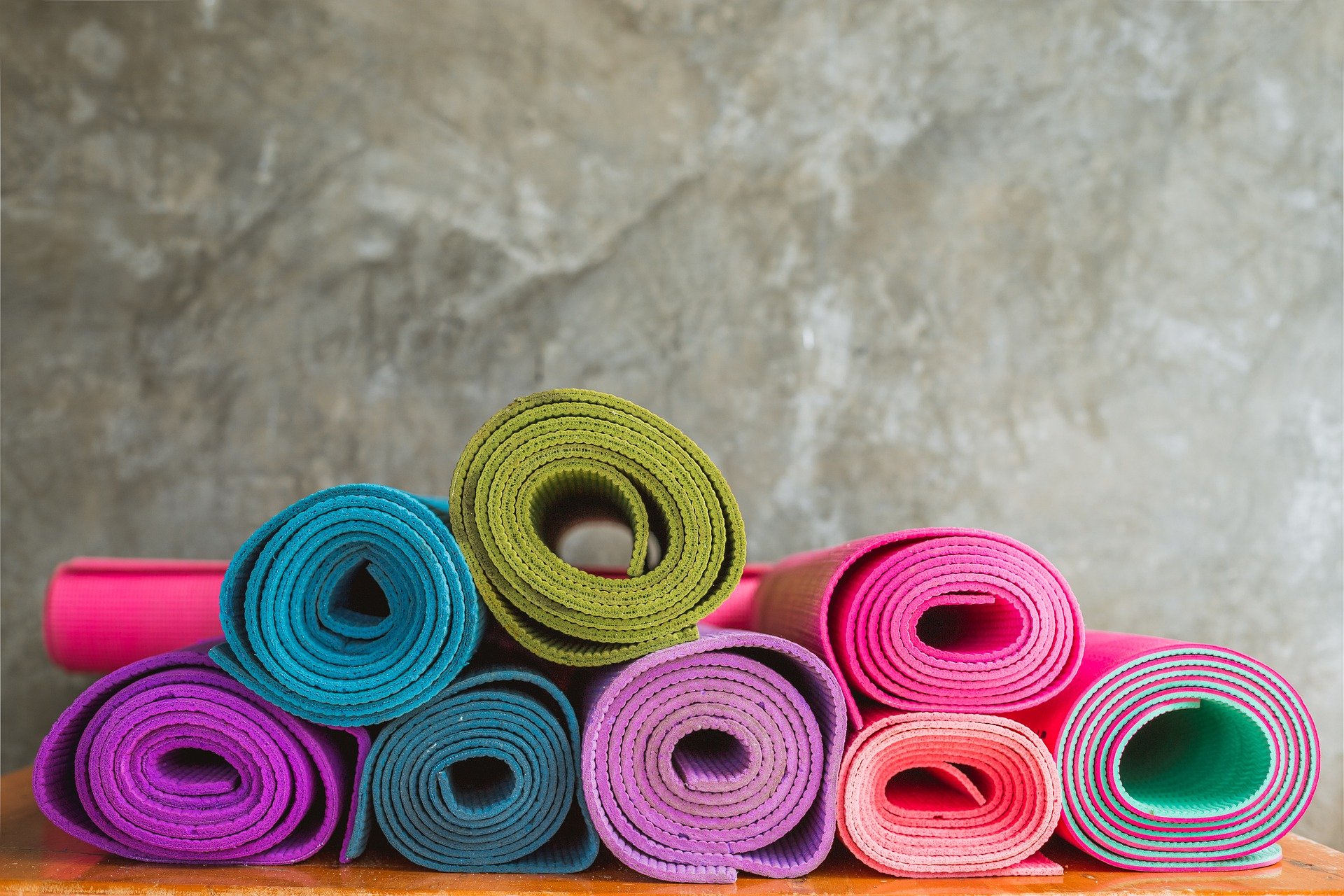 ---
Packing Your Pillows Like A Genius 
Camping often requires light packing, and we always find ourselves dragging around an annoying pillow. Maximize your space by stuffing a pillowcase with clothing and soft items like a jersey and a towel. Shape it into your desired form and enjoy this multitasking head support.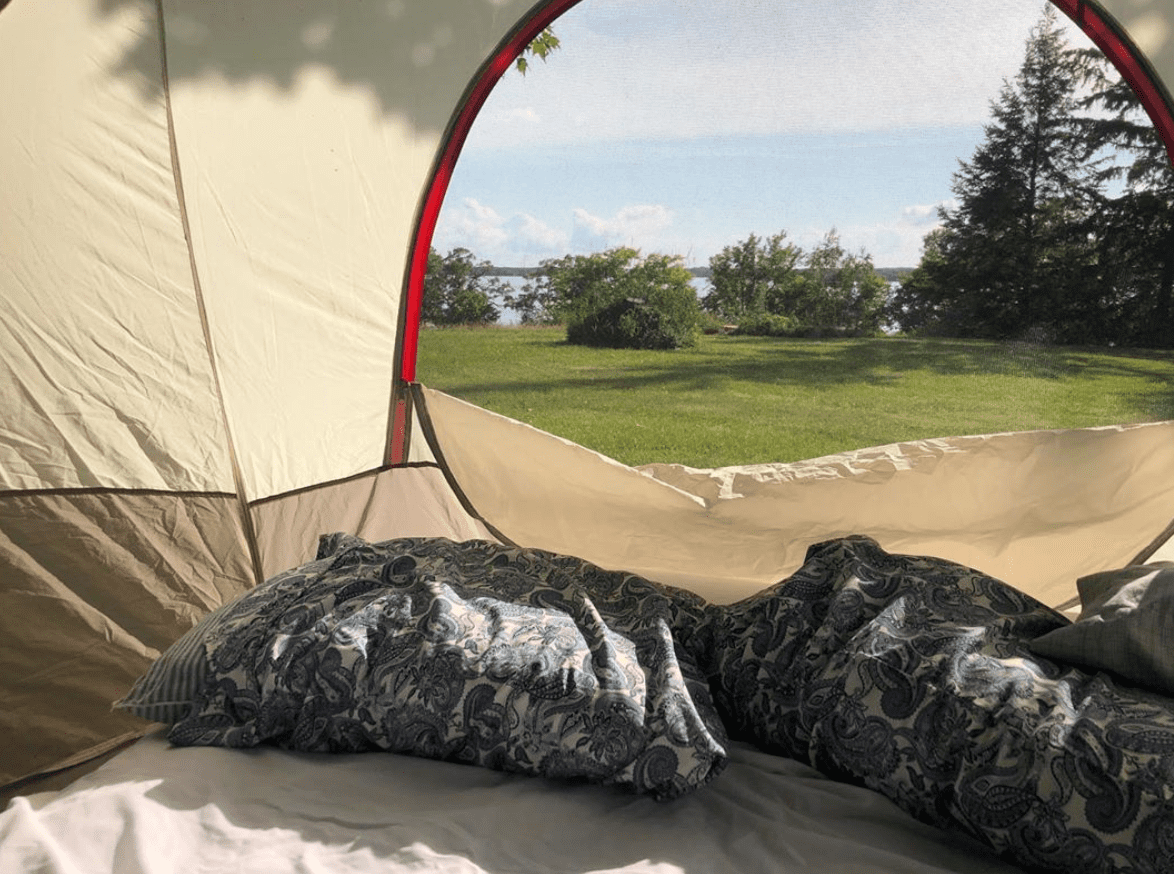 ---
Stock Up On Dry Milk
Your children will be begging to go camping after you serve them pre-made pancakes out in the bush. The environment will make fluffy treats taste even better as you bask in the natural landscape. There is one key ingredient to this pre-mix that will spare you much frustration.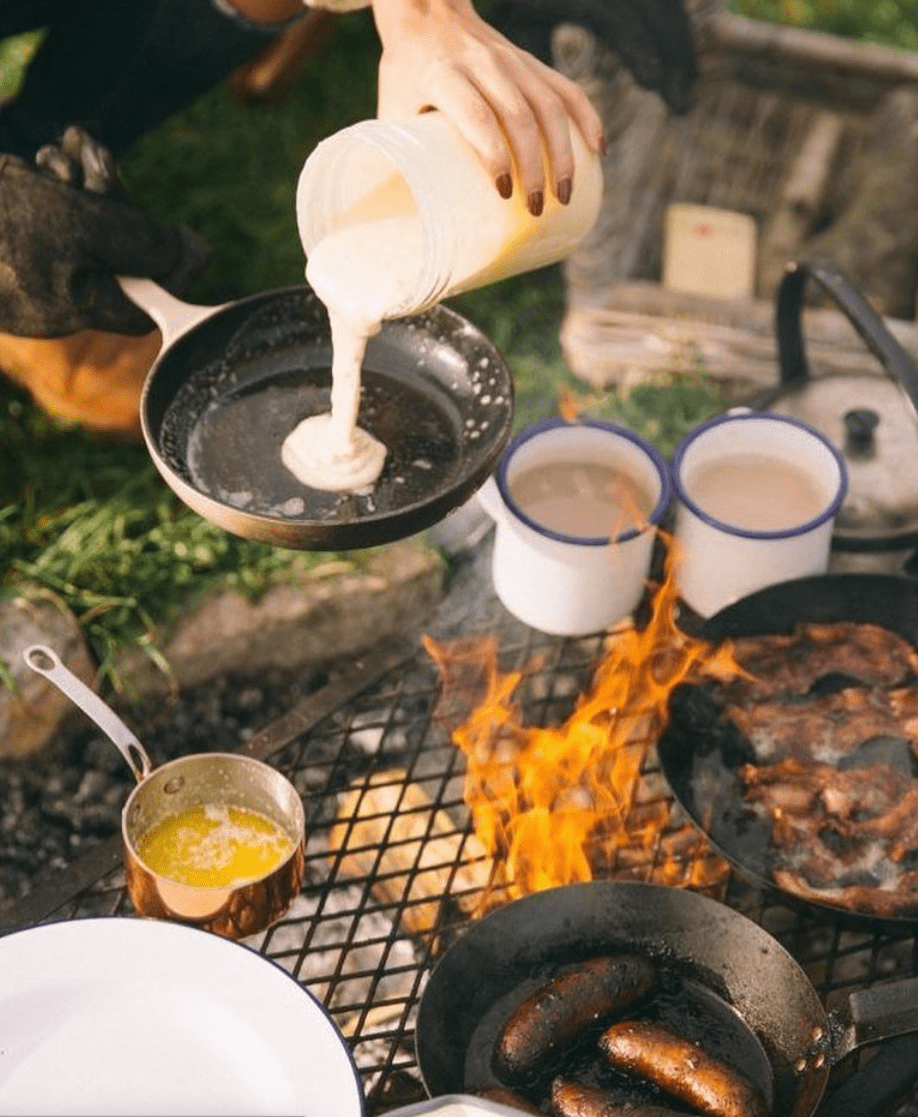 That is, of course, dry milk. Why? Well, this means your mix will last longer and also does not require fridge storage. You can simply store it amongst your other dry ingredients and whip it out when the desire for some scrumptious pancakes arises. Make sure to pack a pan and some syrup!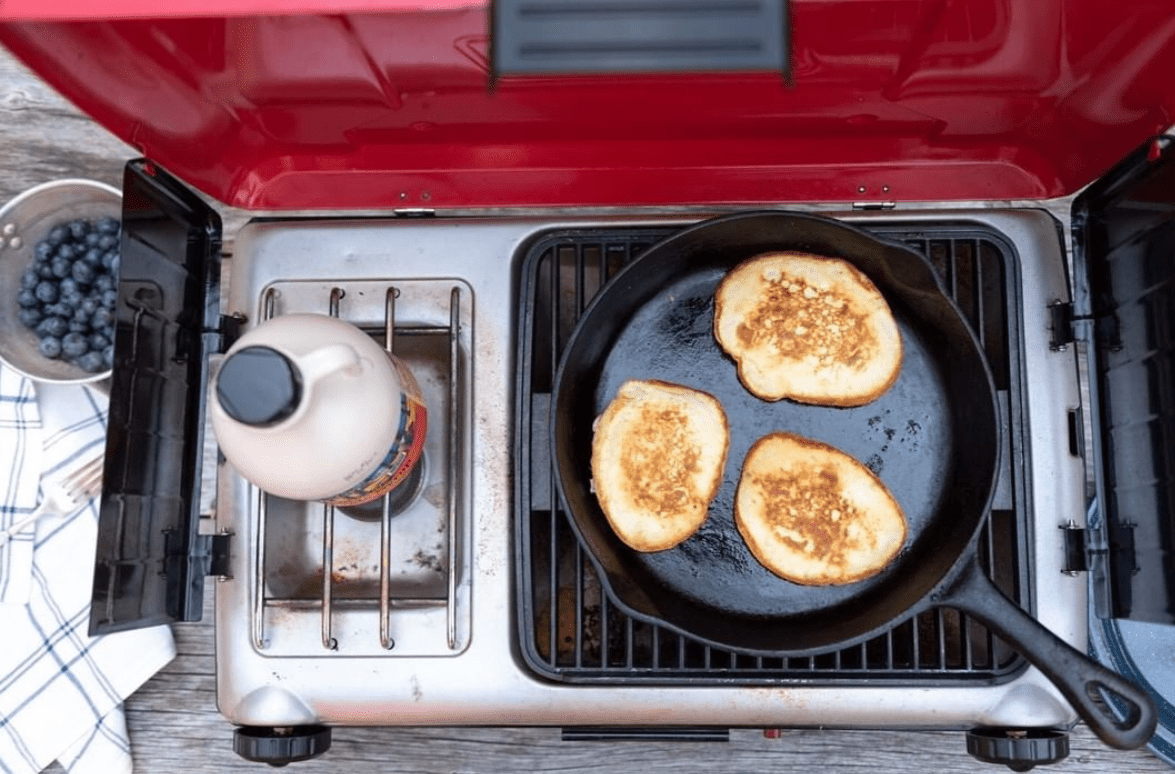 ---
Familiarize Yourself With The Fauna and Flora
A few weeks before your camping trip is the perfect time to watch some videos or read some books about the area you plan on visiting. By familiarizing yourself with the natural plants and wildlife, you can easily spot the dangers and the beauty you will encounter on a hike or a day by the river.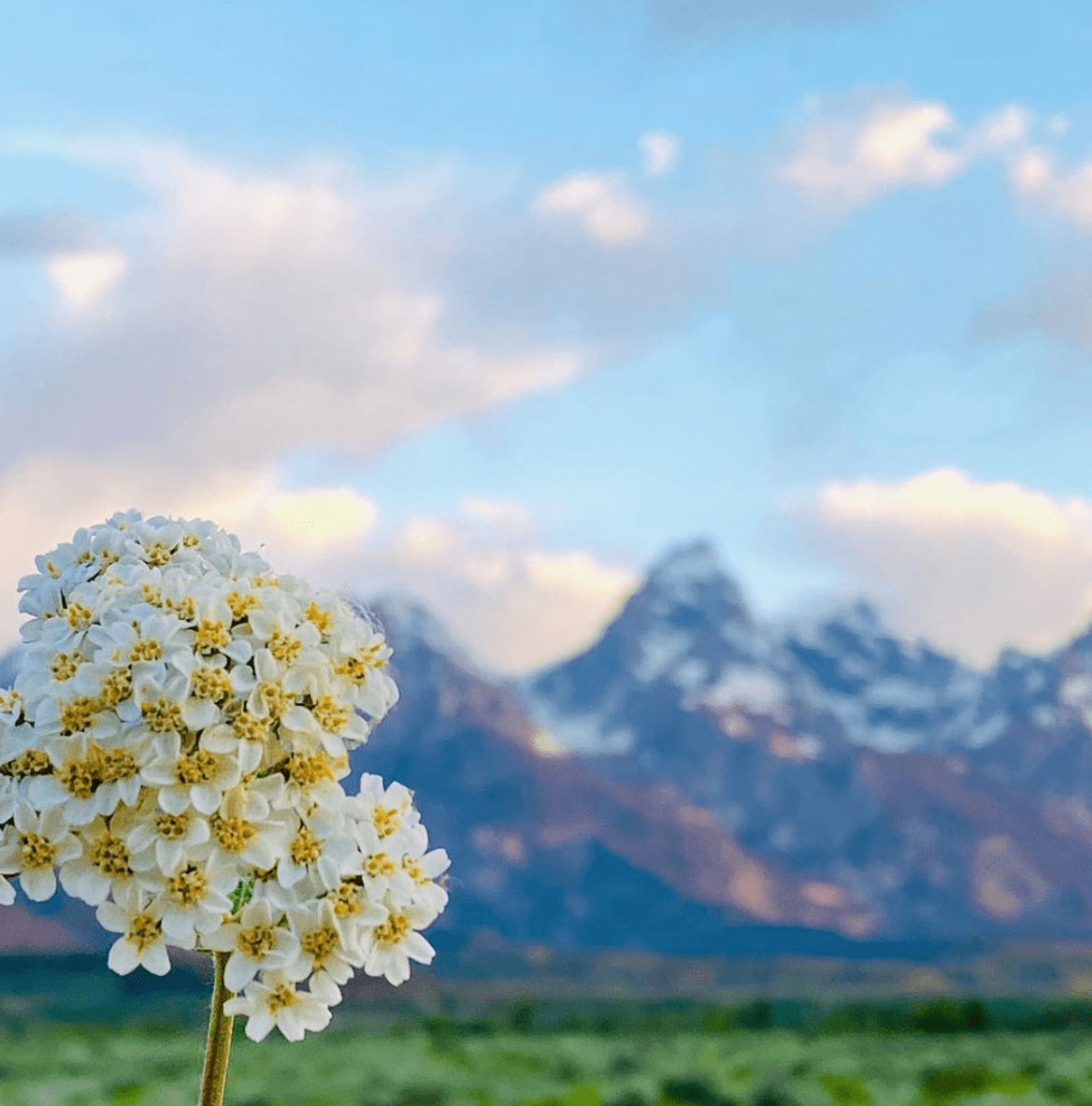 This is a fun activity for kids and adults alike, as nature is full of interesting plants and other exciting creations. This activity can also potentially save your life if you are in danger. If you know what poison ivy looks like, you can avoid it as well as several other natural hazards.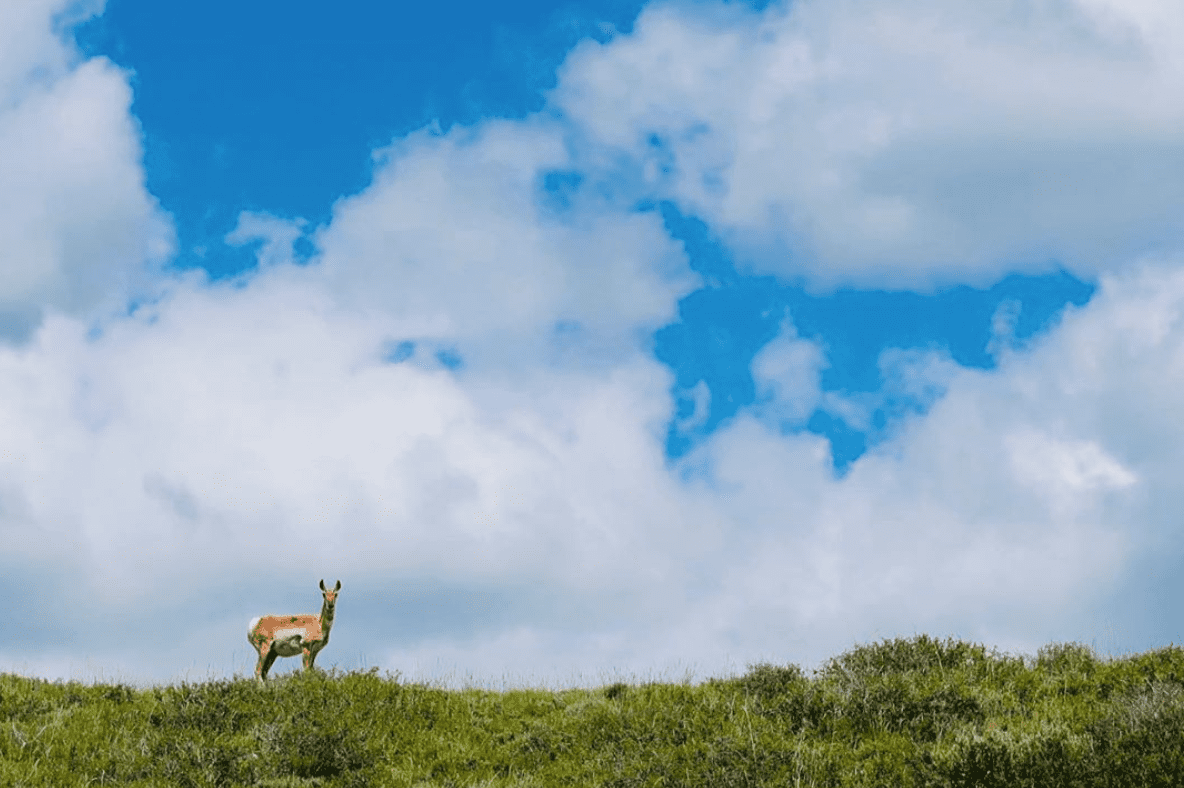 ---
Astounding Acorn Advice 
Going on a hike while camping is heaps of fun, but it's also remarkably easy to get lost! Whether the map is outdated or you took a wrong turn, there are countless ways to lose your path. The easy solution lies in a squirrel's favorite treat. Observe your surroundings for acorn trees.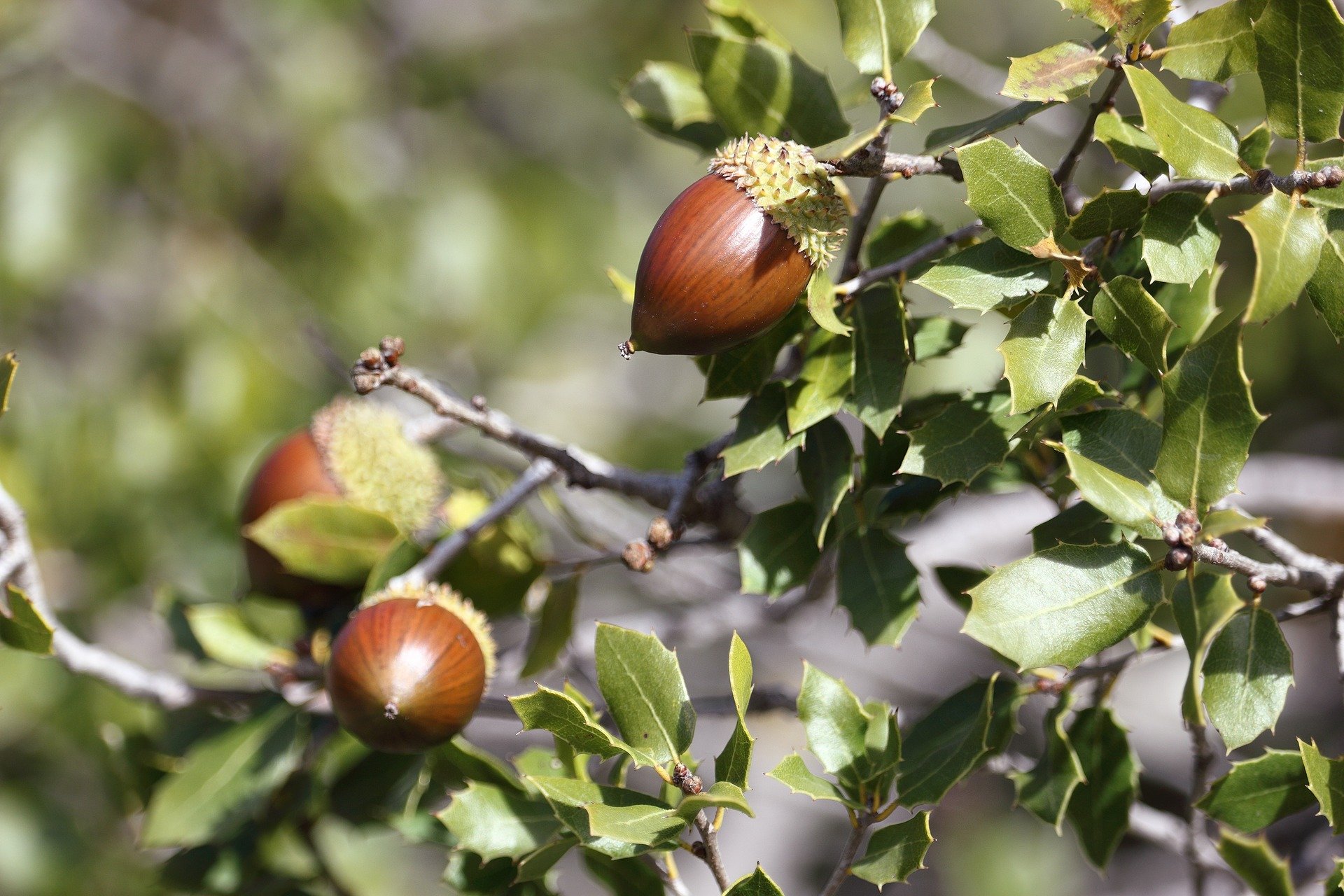 There is a good chance of some stray acorns lying around on the ground. This small and seemingly meaningless item can help your friends and family find you! How? Well, the cap can be transformed into a whistle by holding the top and blowing against it. It takes some practice at first, so be patient.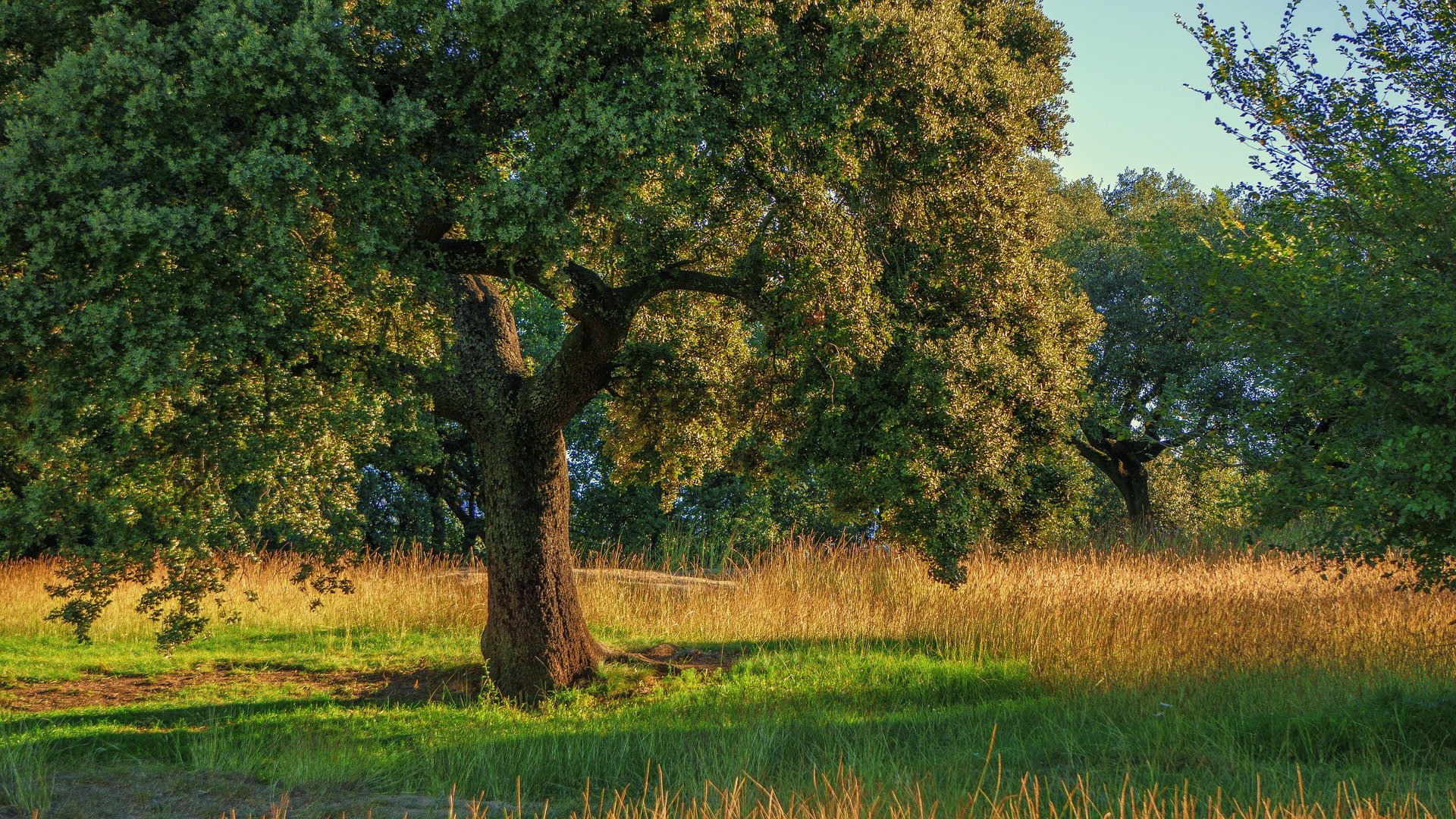 ---
A Substitute For Fireflies
Light up your camping area with this special trick. Place glowsticks into bottles and enjoy the illumination and mood setting. This is perfect for romantic trips to the outdoors with a loved one! It also creates the illusion of fireflies and serves as a great light source in the dark.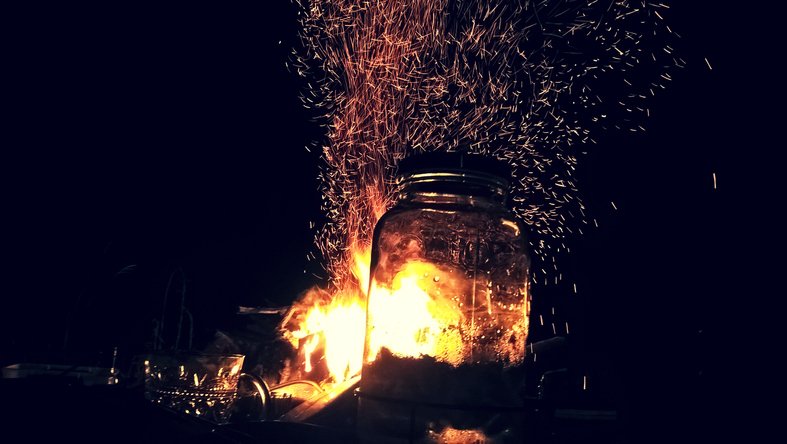 ---
It's All In The Socks 
One thing many campers can agree on is the indescribable feeling of putting on a clean pair of socks after a day in the dirt. It is both mentally and emotionally soothing to have one thing comfy to wear to bed. Be sure you have a pair of socks stashed away for the nighttime!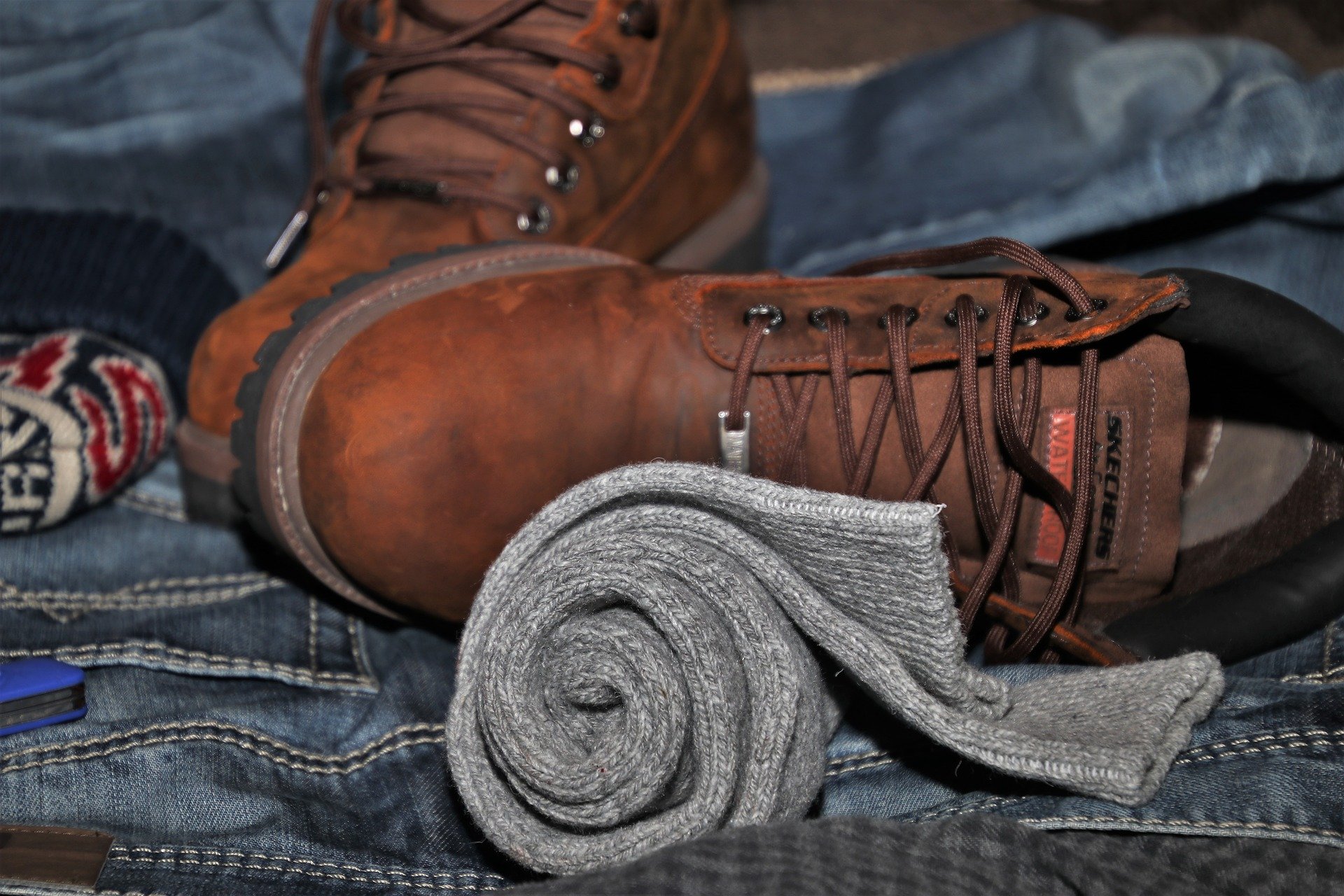 ---
Take A Fluffy Companion
Taking a solitary camping trip has its benefits, but if you are not in the mood for people, considering taking along a trusty companion like Fluffy. A dog can serve as some much-needed company and safety when out in the great unknown. The canines will also love the trip!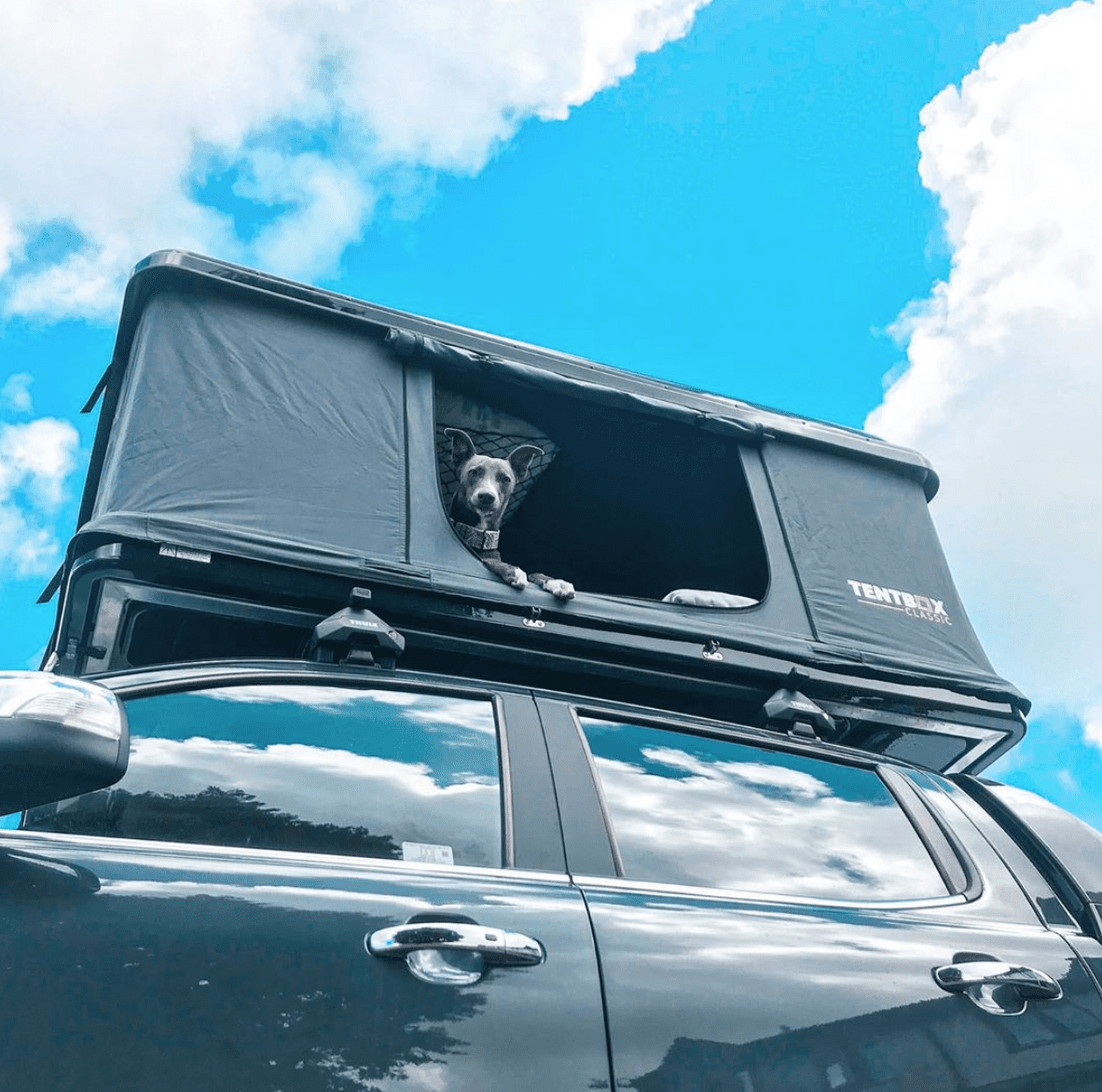 ---
Waterproof Your Matches
What happens if you drop your bag of essentials in a puddle of water? Turn to wax! Prior to going camping, it would be wise to cover some important items like matches in melted wax. This will waterproof them and ensure nothing stops you from lighting that much-needed fire.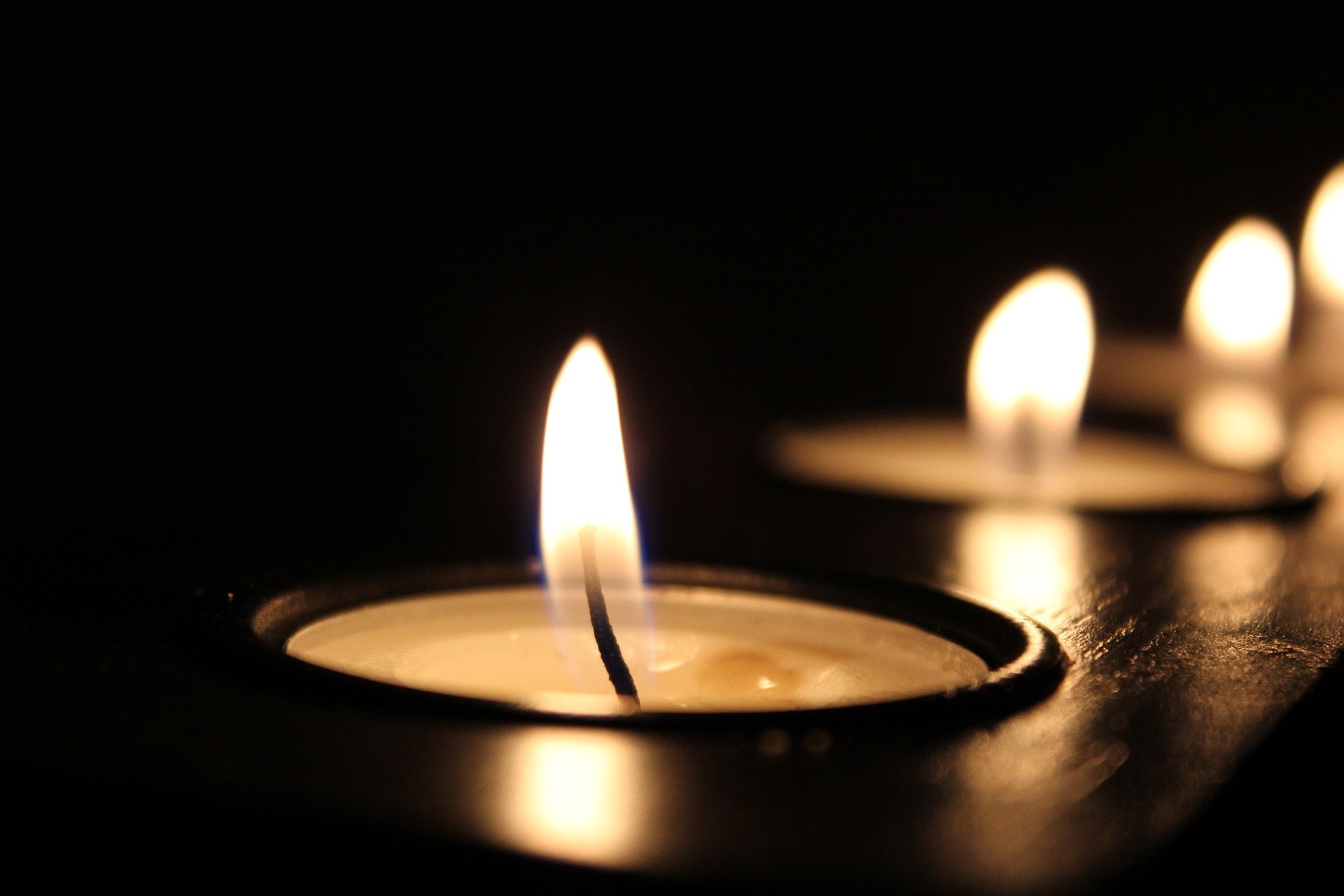 ---
Put A Cork In It
Things always seem to grow legs when you go camping. If you have ever lost a car or caravan key, then this tip is for you. Simply attach your key to a wine cork. This will prevent it from sinking to the bottom of the lake as you now have your own key floater for those fun swimming days.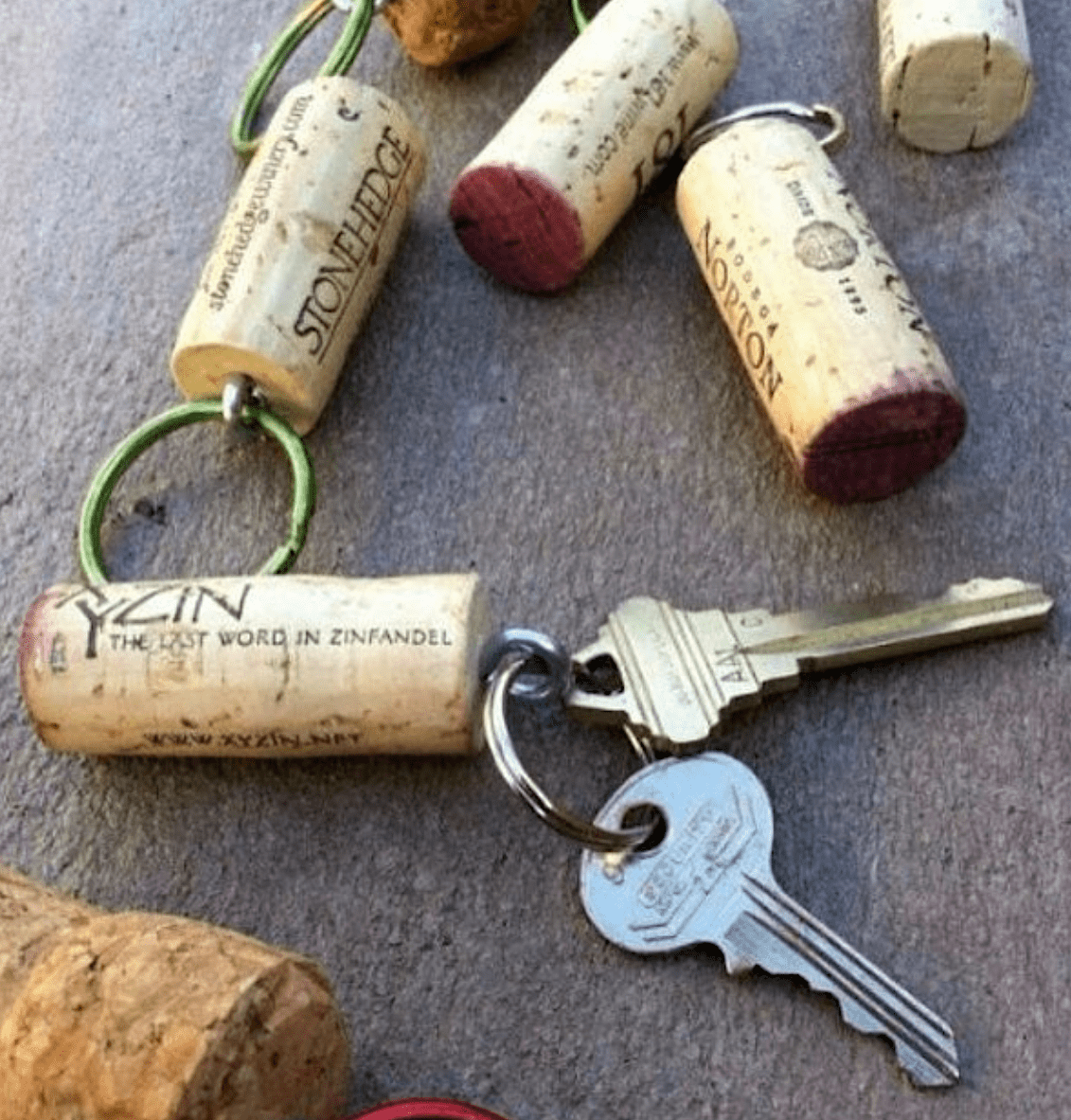 ---
Don't Forget The Coffee.
Whether your a city lady or a man from the countryside, everyone enjoys a good cup of coffee and a caffeine boost in the early mornings. This is why it is mandatory to take along this item when you leave for your next outdoor trip... Flasks are a must, and there are no two ways about it!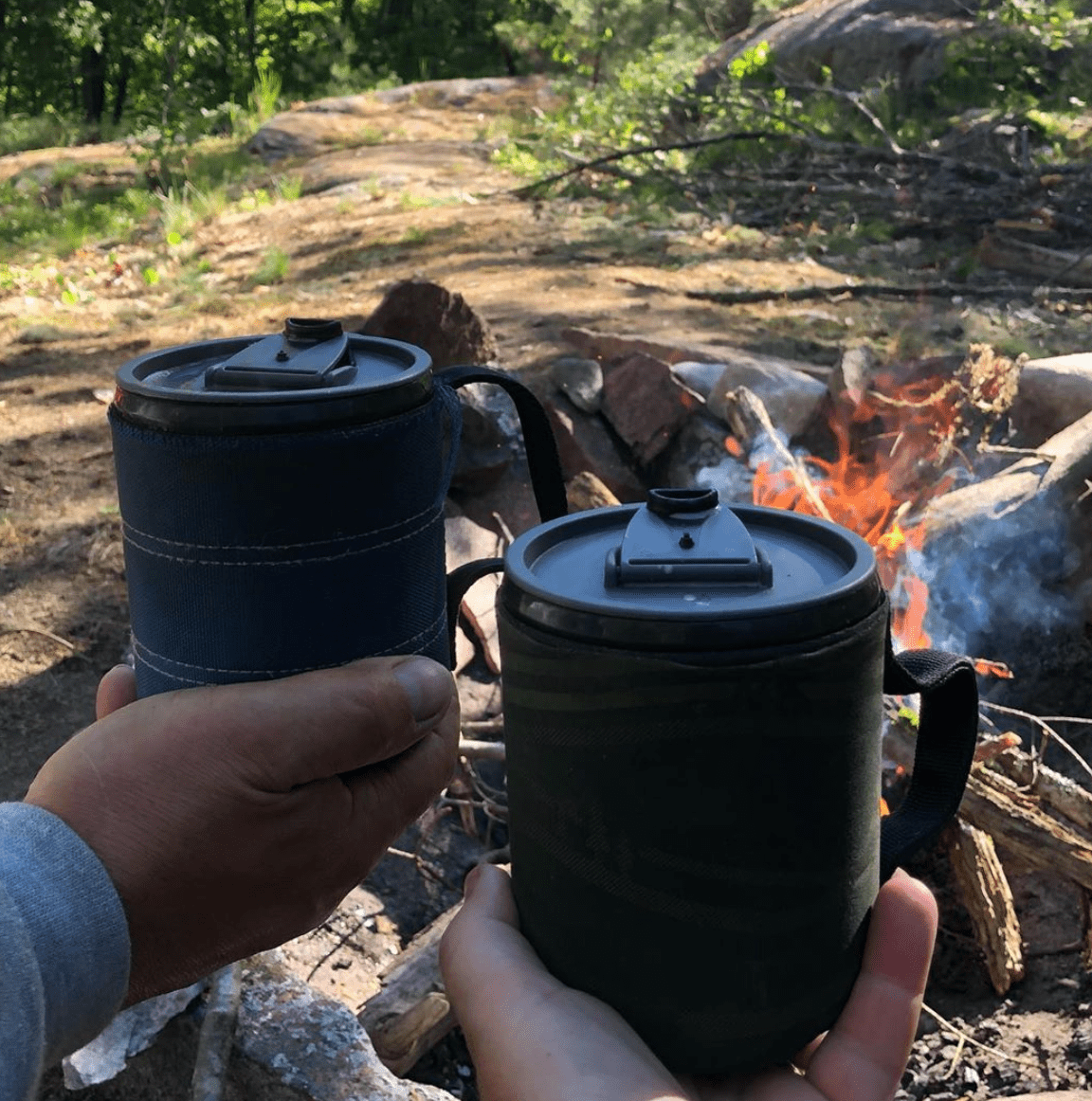 ---
Keep It Clean
Keeping things clean while outdoors is vital. Nobody wants to get sick when they are in the middle of nowhere and thus a station for hand washing in a no brainer. To avoid water wastage, take along a big water tank and bucket to catch runoff water at your sink station.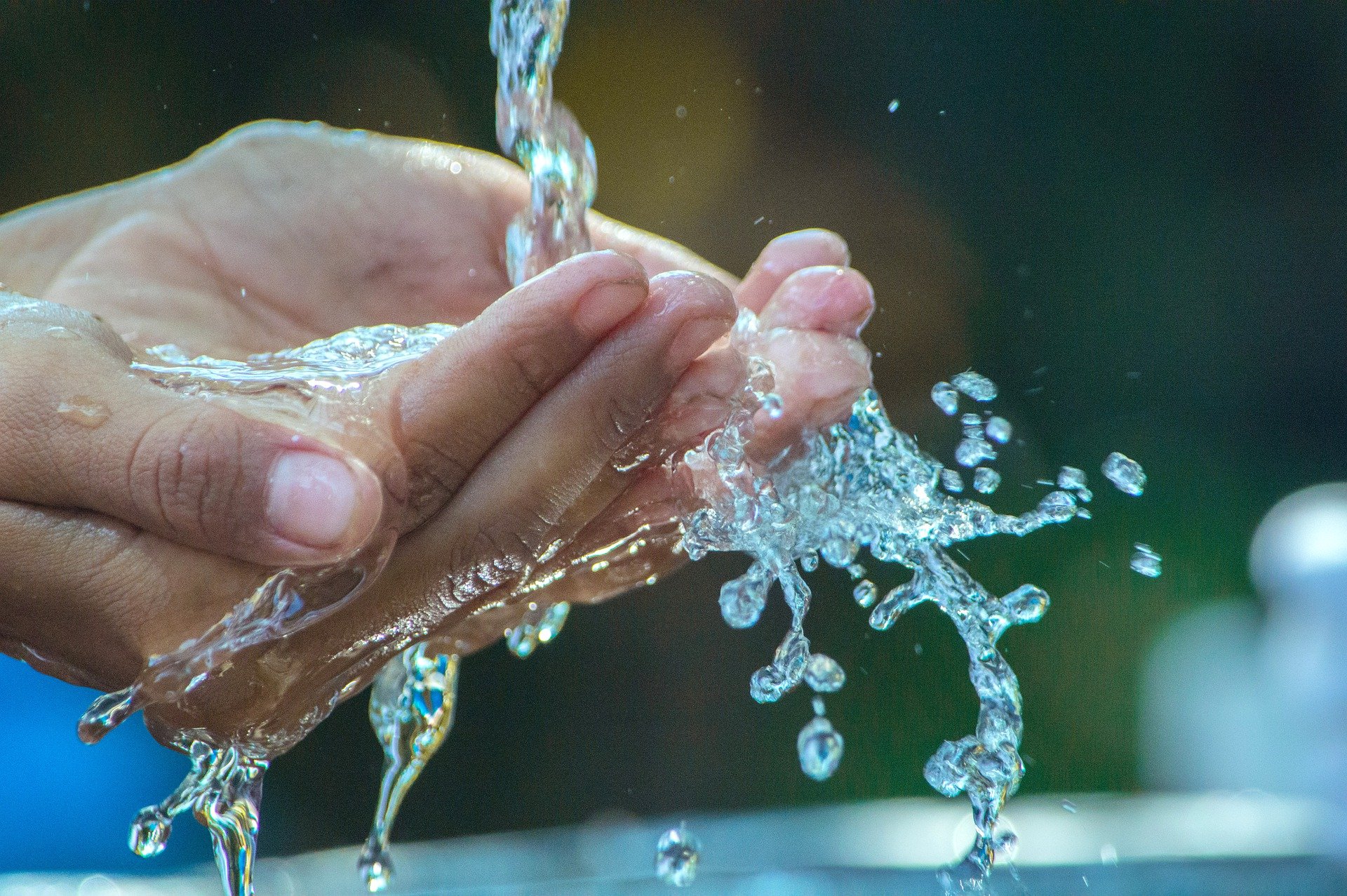 ---
Use What Nature Gives You
Who needs meat marinade when there's a rosemary bush nearby? Not you! This plant works as the perfect flavoring item and can be placed straight onto the coals and food to give off an amazing smell. Be sure to give the rosemary a good rinse before using it to be safe.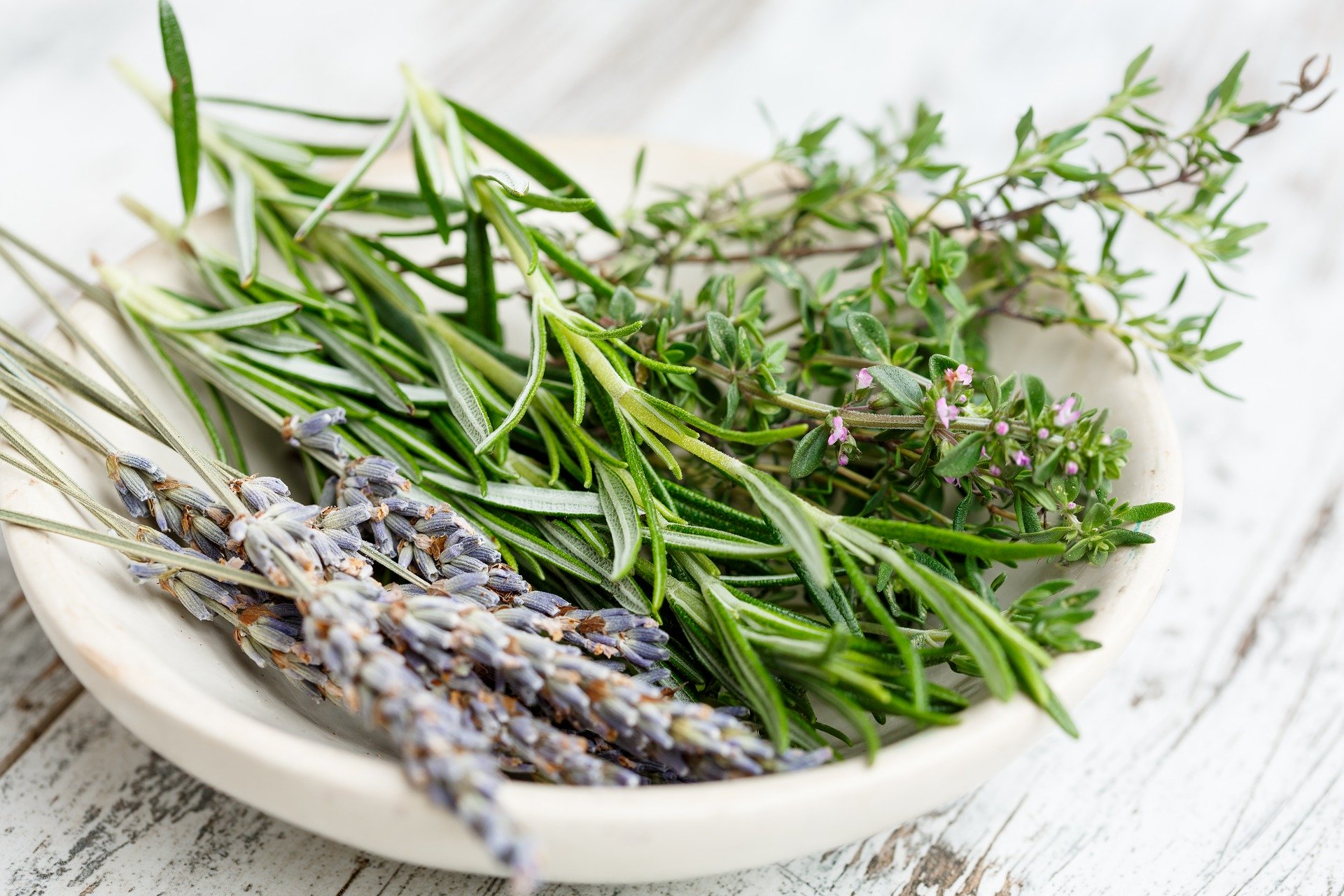 ---
When A Garbage Bag Comes In Handy 
Old campers know it's never possible to predict what Mother Nature will do next. One minute can be sunny blue skies, and the next, you are faced with a rainstorm! Be prepared for any weather by placing your clothing and important items in a bag lined with a garbage bag.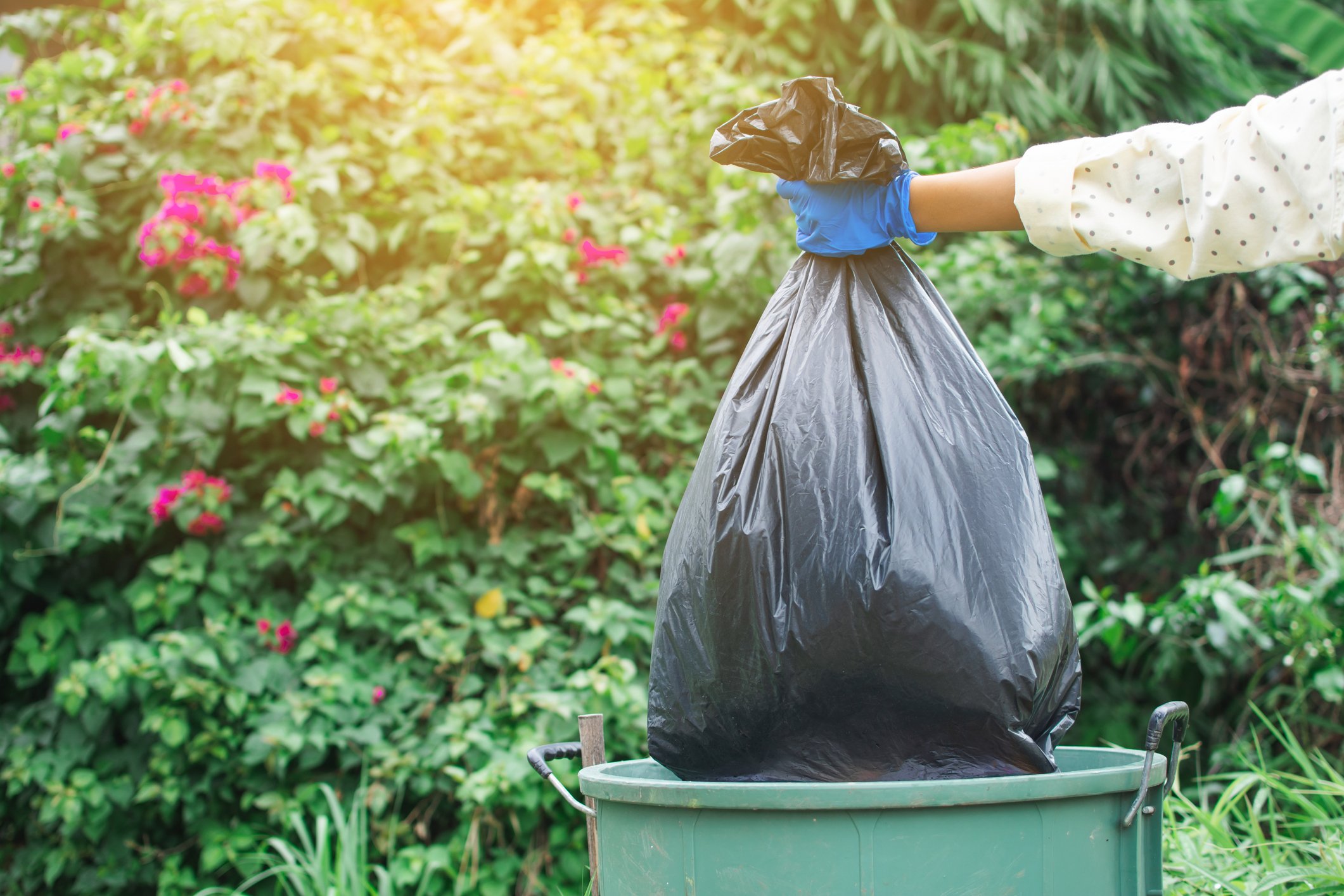 You won't have to hang your clothes by a fire to get dry with this trick. Your bag might be drenched, but your clothing will remain safe and dry, thanks to a single trash bag. This camping hack is also super affordable, as most of us already have garbage bags at home.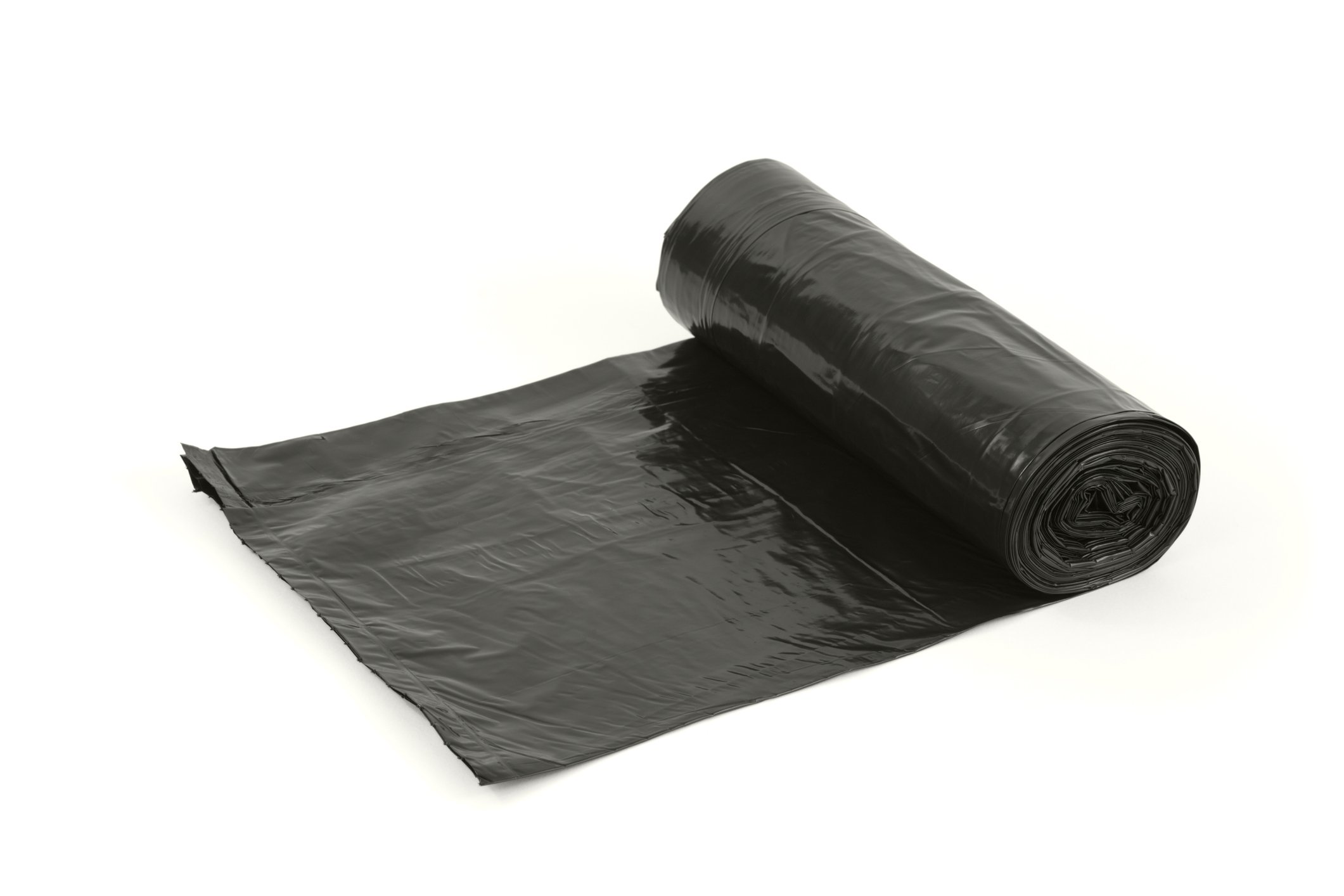 ---
Two Is Better Than One
If you are on a camping trip with close friends and family, this trick will be perfect for you. Invest in a double sleeping bag as this will change your entire experience. A duo sleeping bag would increase the body heat and keep in some warmth that would not be there if you were in a single sleeping bag.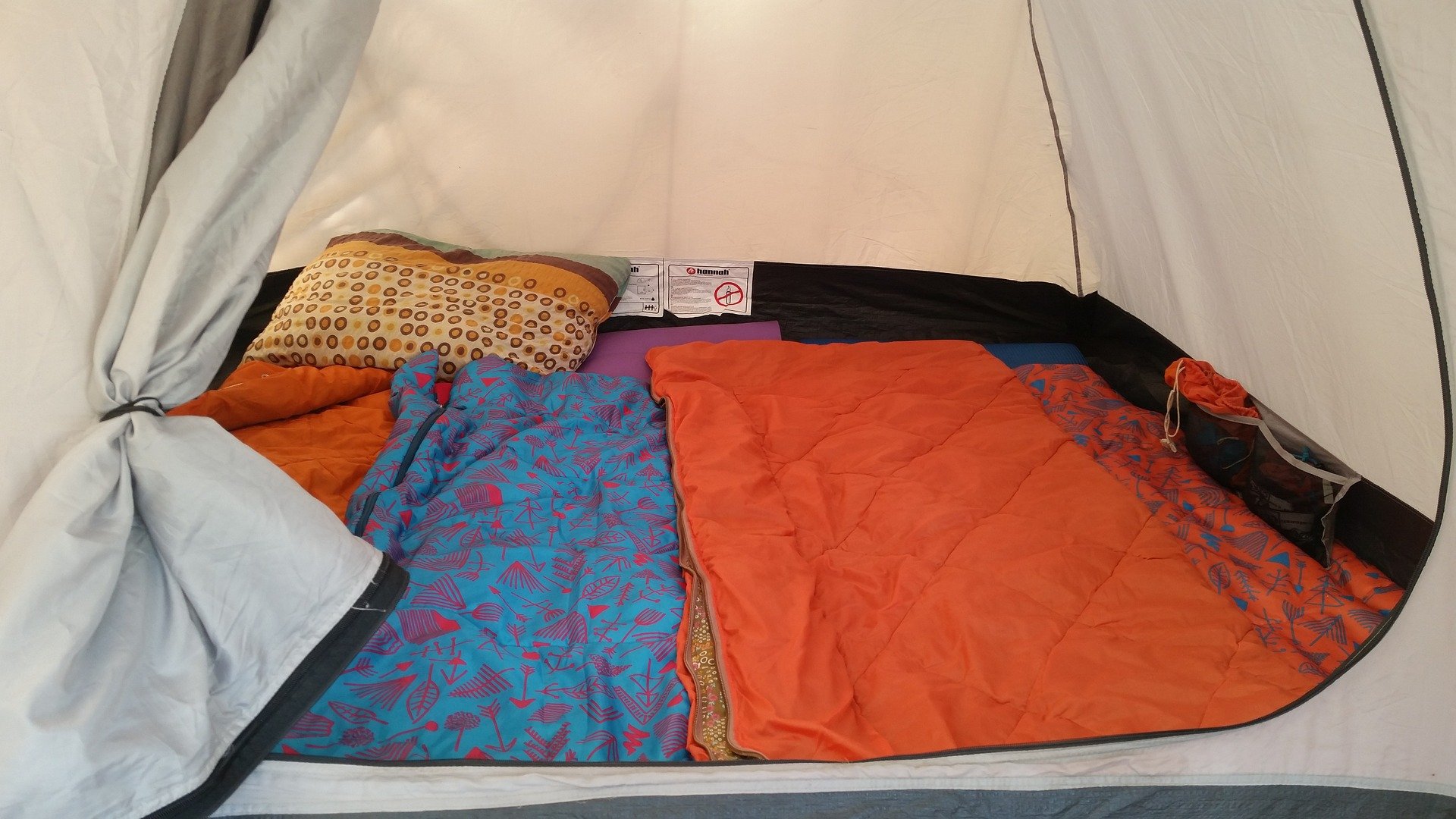 ---
The Magic Of A Corn Chip
Need something to help kindle your fire? You're in luck if you have some corn chips handy. These simple chips work well when helping a fire remain flammable. The best part is that you can use the leftover chips to make some nachos! Protip: Doritos also work for kindling!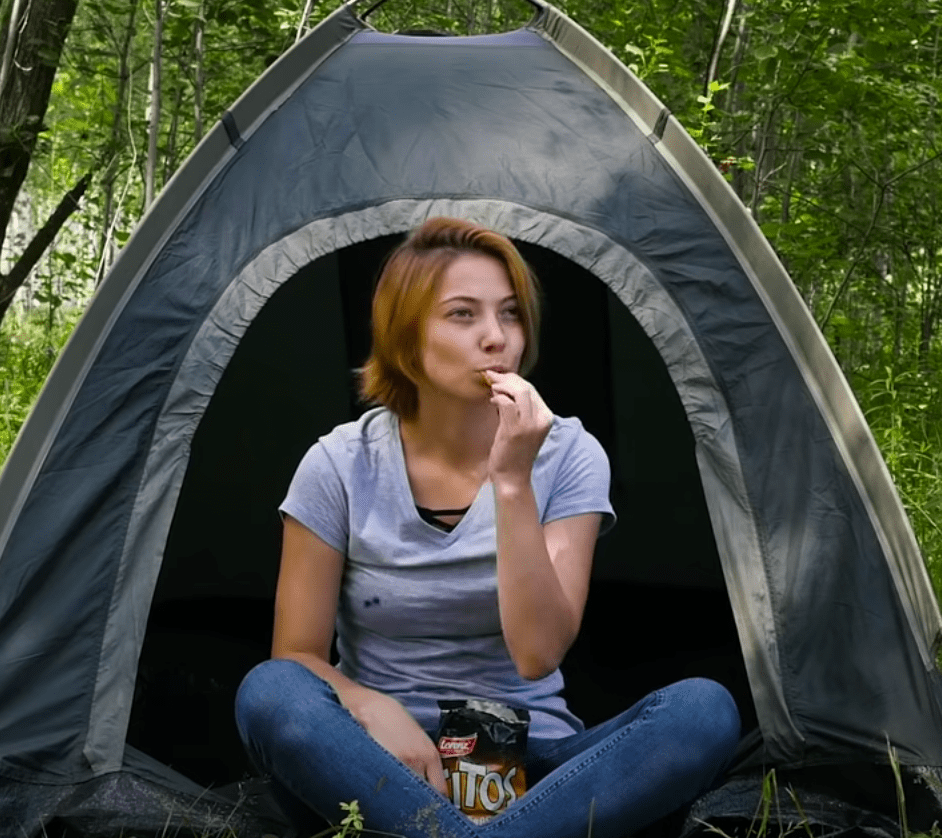 ---
A Candle A Day Keeps The Bugs Away
The blogger, Hannah Clay Wareham, shared her trick for the perfect mosquito-repelling candles. Simply add together some easy to find ingredients and mosquitoes will be a thing of the past. Mix some soy wax flakes, citronella oil, and lemongrass oil to create the repellent efficiently.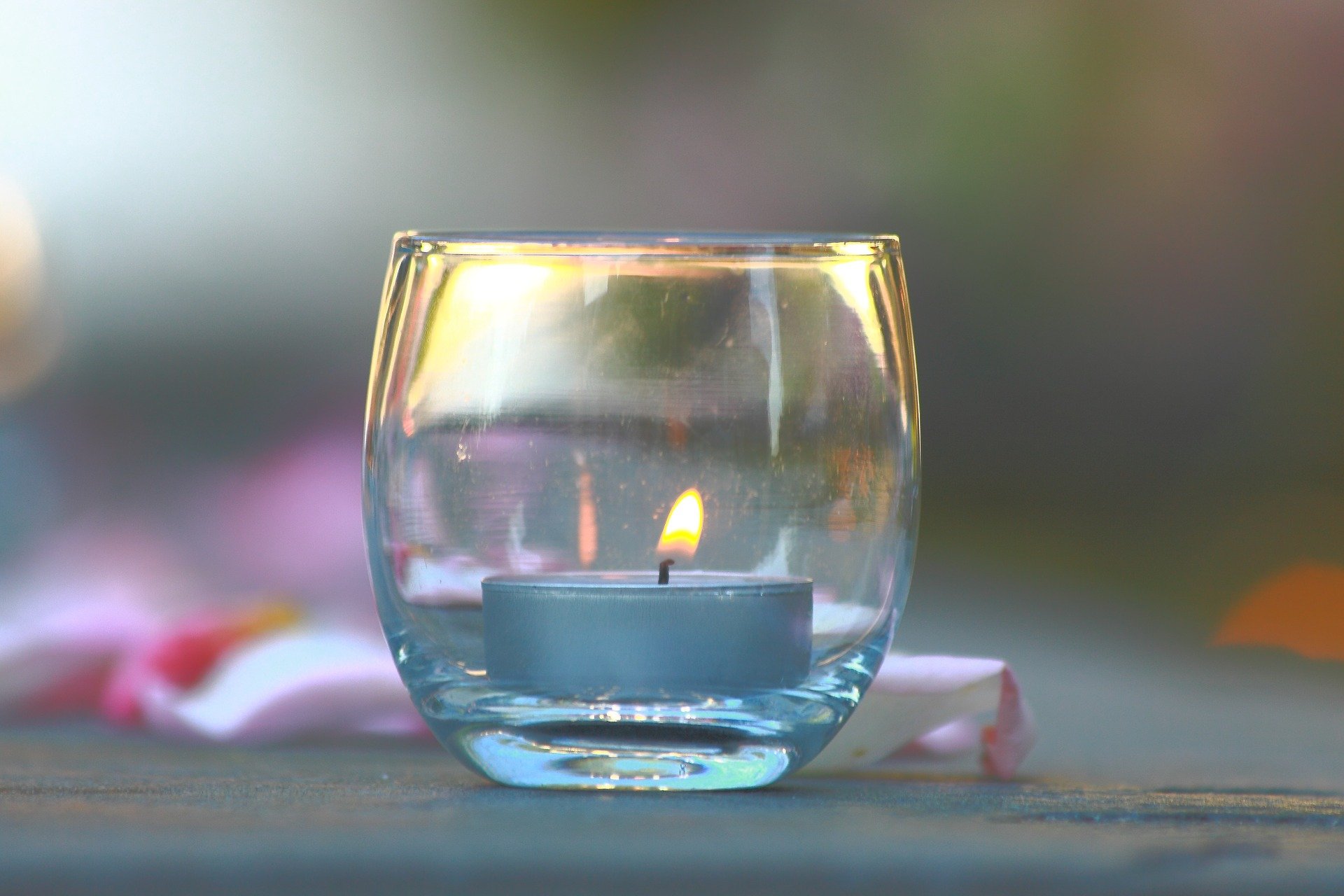 ---
No Plate? No Problem
Does anyone need a plate? It's too late to go back home to get one, so its time to get creative. Search through your camping toys and find a Frisbee. After giving it a good wash, this can be used at the perfect substitute for a plate, and you can still play around with it later as well!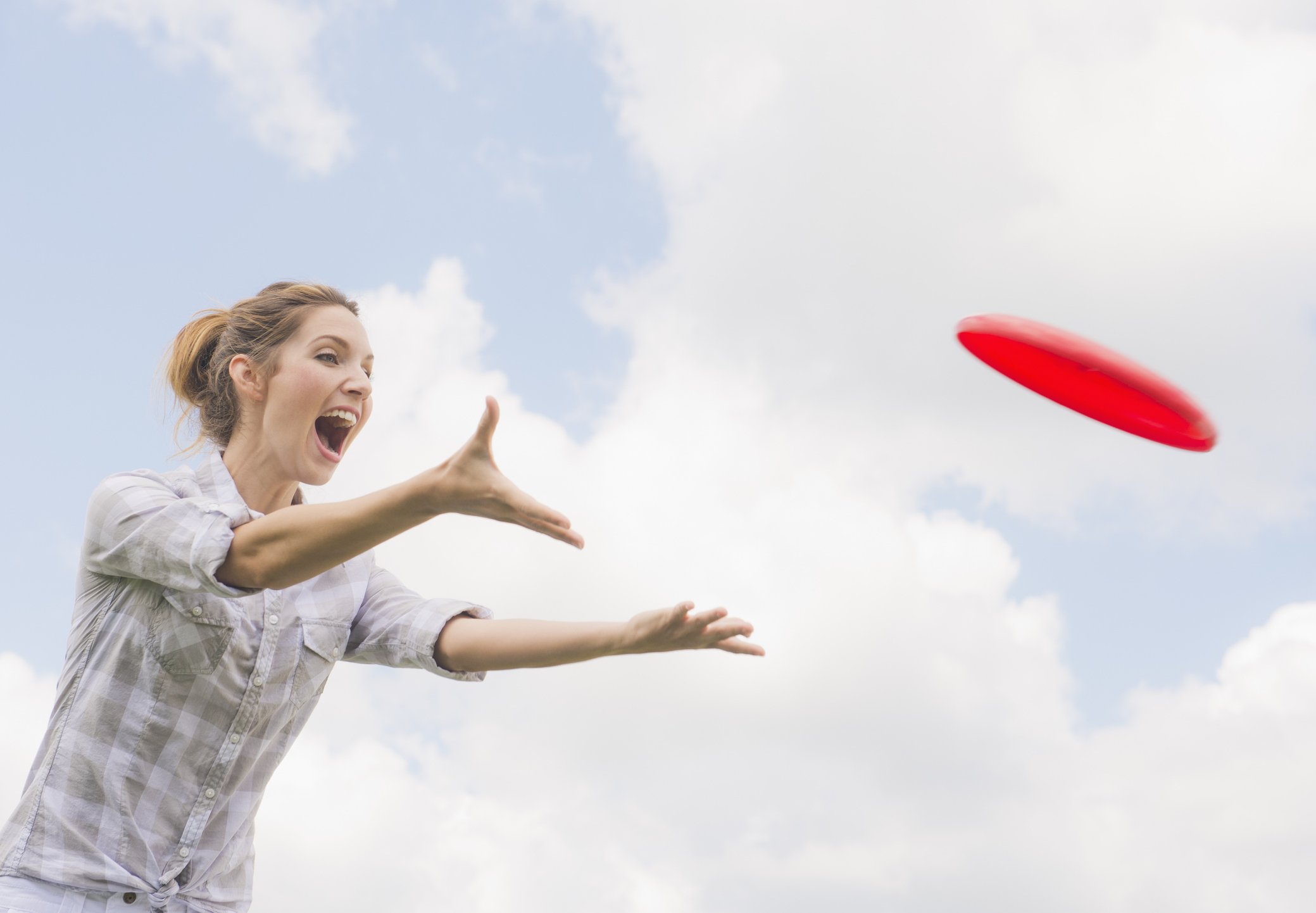 ---
Always Have An Extra T-Shirt Handy
If you are venturing out on a hike or a long trail walk, it would be advisable to pack a bag full of essential items like water and medical equipment. However, if you forget the latter, then a spare T-shirt can come in handy, especially if you injure your hand or your arm.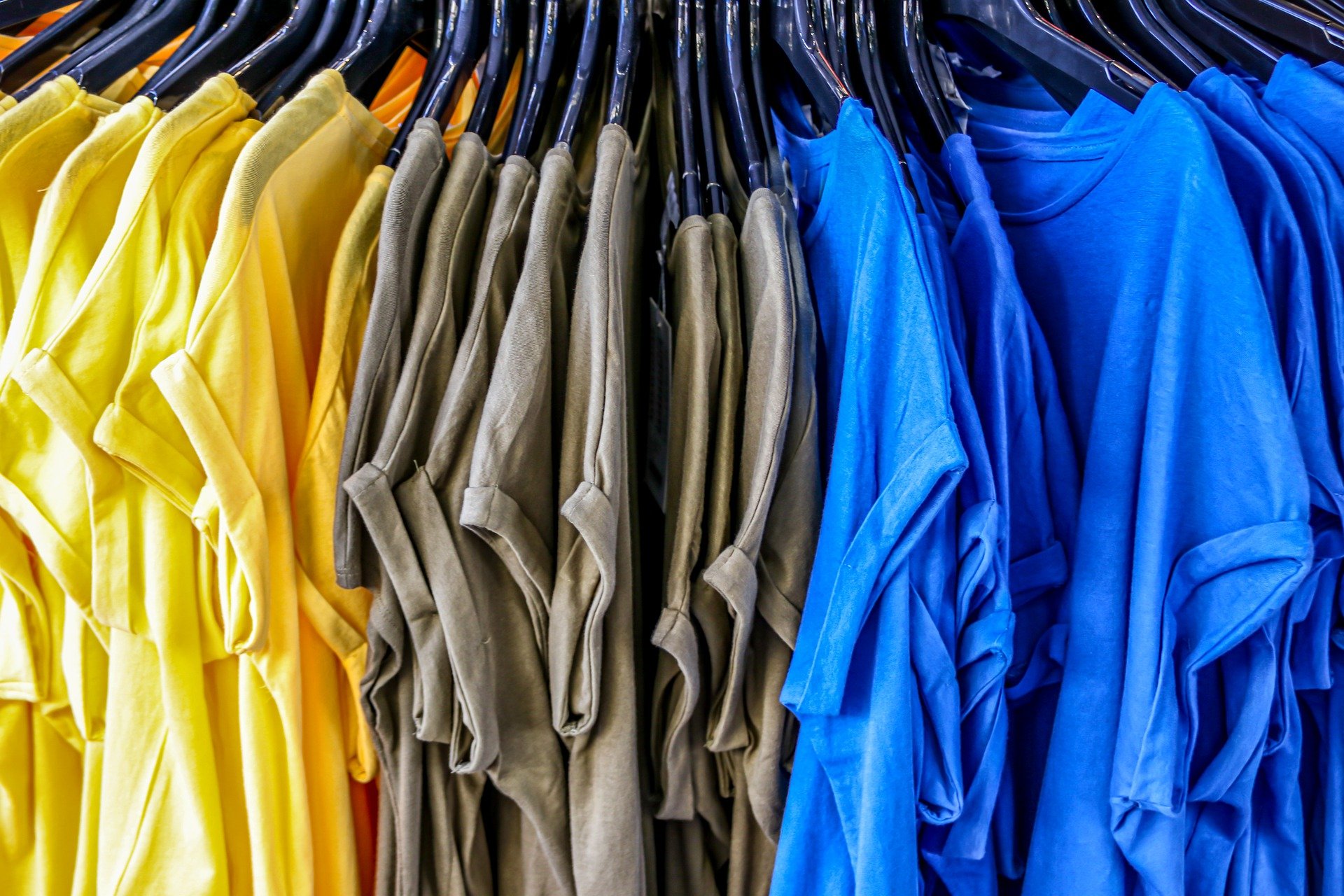 In a few easy steps, you can turn the shirt into a much-needed aid. Sling your arm through one of the holes and place your head through the other bigger hole. This will allow any arm and hand injuries to be supported until you can seek proper attention and care outside of the camping terrain.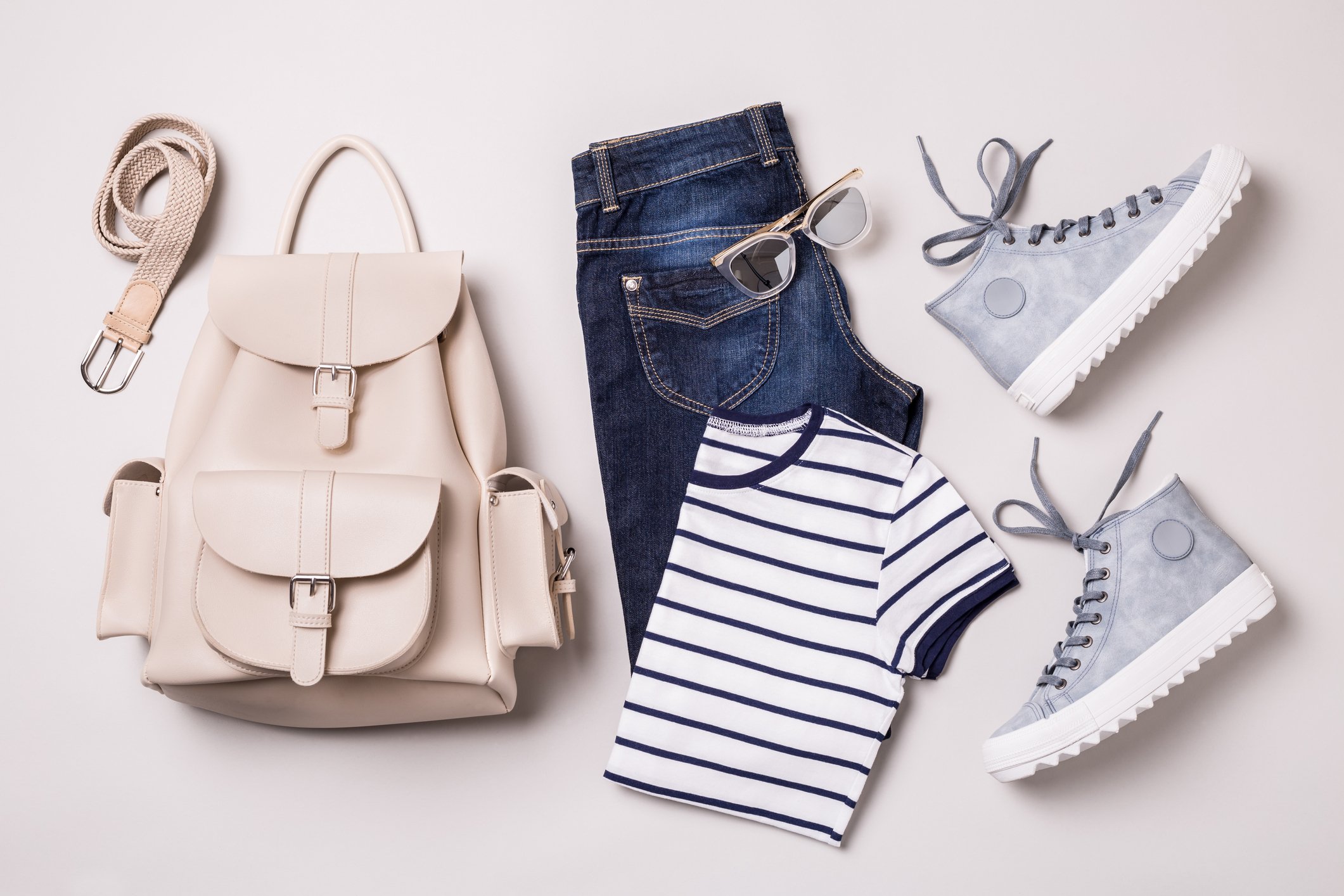 ---
Traveling In A Mini-Bus Is A Plus 
If you have the option to travel to your camping spot via a mini-bus, this can certainly work in your favor. Not only can you bring many more friends and family along, but it can help with sleeping arrangements. In almost no time at all, you can convert it into a shelter and sleeping room.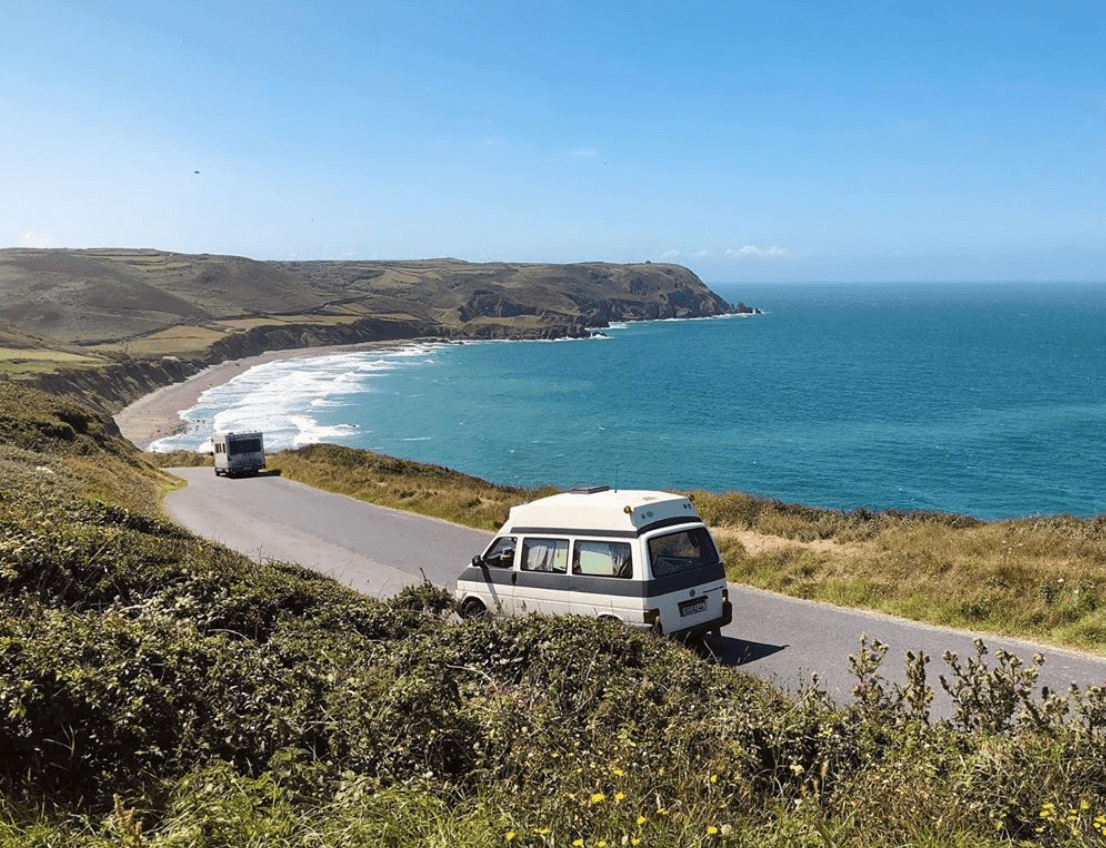 This is an especially pro tip if you are not a fan of setting up a tent. Making your sleeping headquarters in the back of your mini-bus is simple. Push down the seats, blow up an air mattress and voila, you have a "bedroom" in the back of your van. Adding some curtains to the van is also advisable.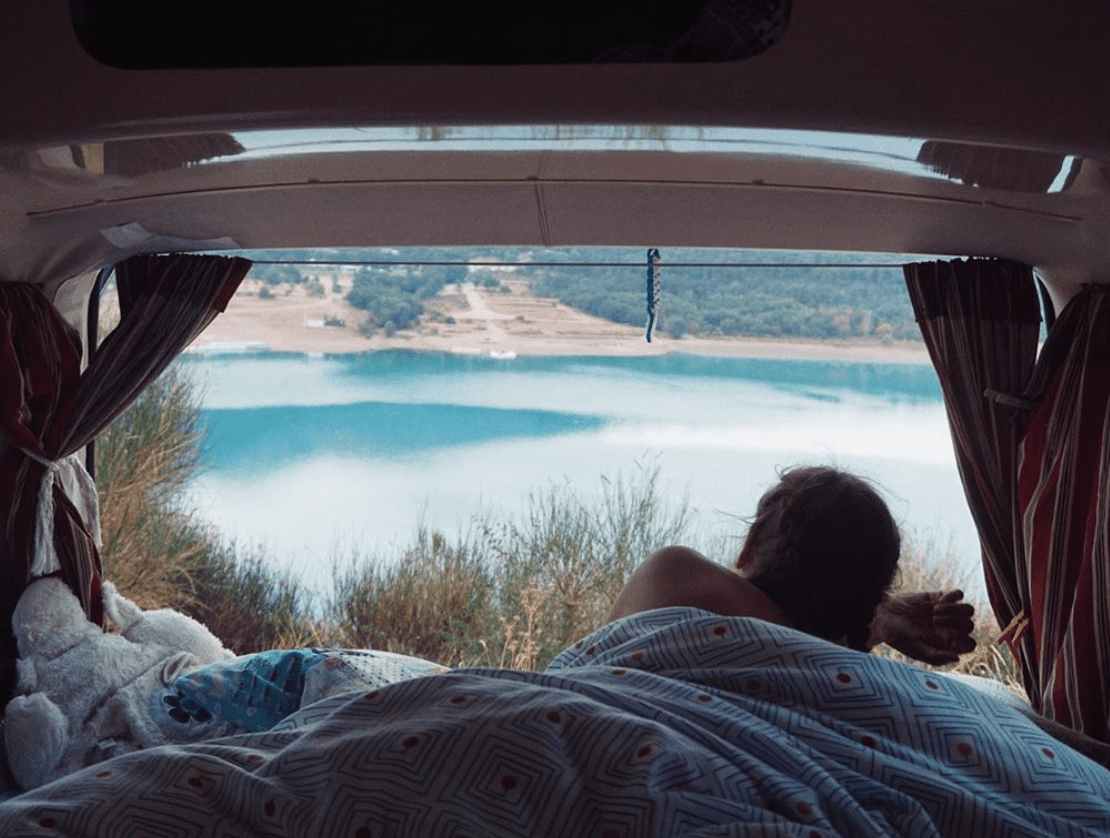 ---
Marshmallows Are Always On The Menu
It won't be camping without marshmallows roasted by a fire! Make a list beforehand to ensure you pack in all the needed treats, and don't forget these classic softies. Your children will be begging to make some s'mores around a crackling fire, so be sure to have the ingredients ready to go!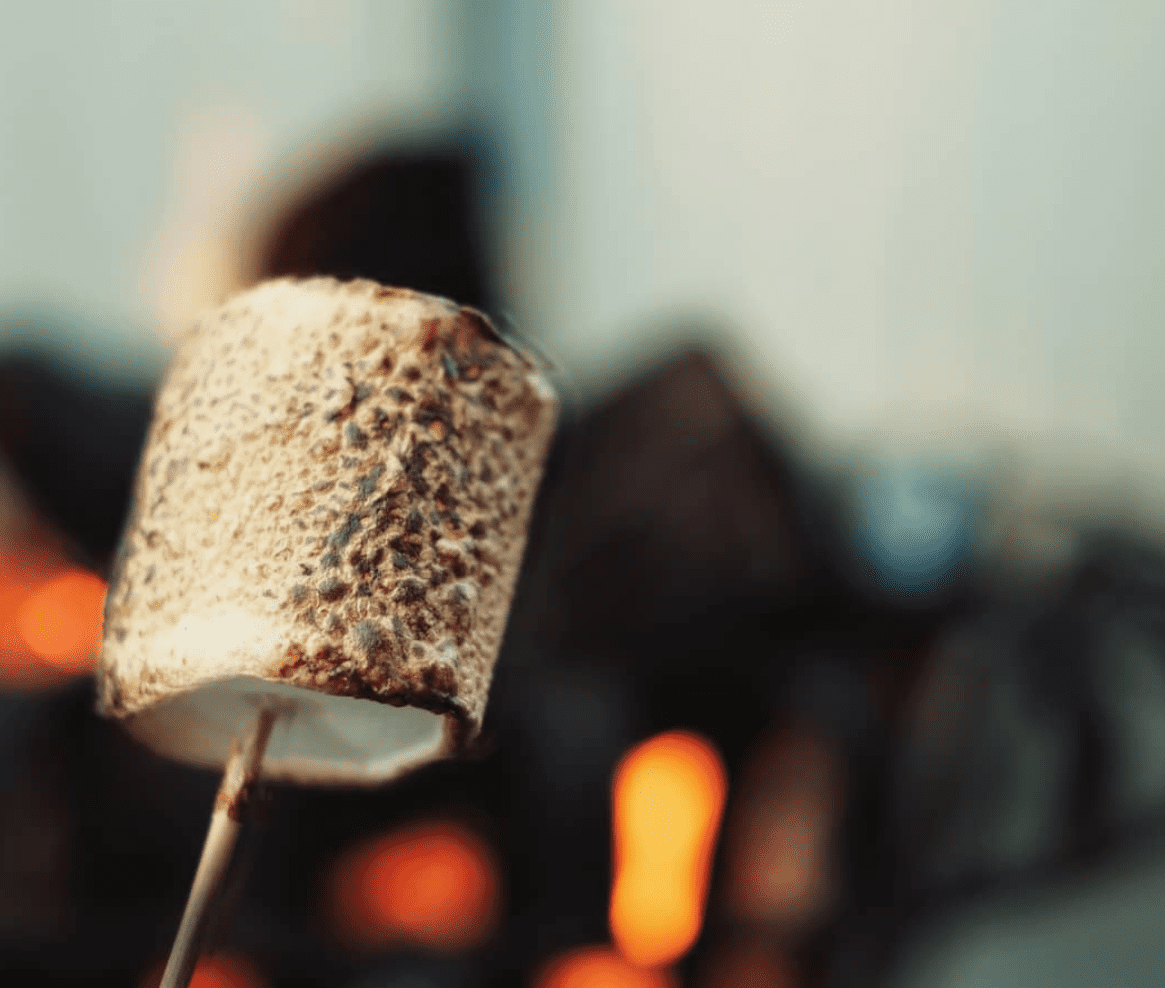 ---
Shower Power In The Middle Of Nowhere 
Fancy a good clean out in the wild? Well, with this simple DIY shower, you can make those dreams come true. Gather a big jug, and a garden watering can work for this task. Attach the head of the watering can to a jug that is hoisted up in a tree with some sturdy rope, voila!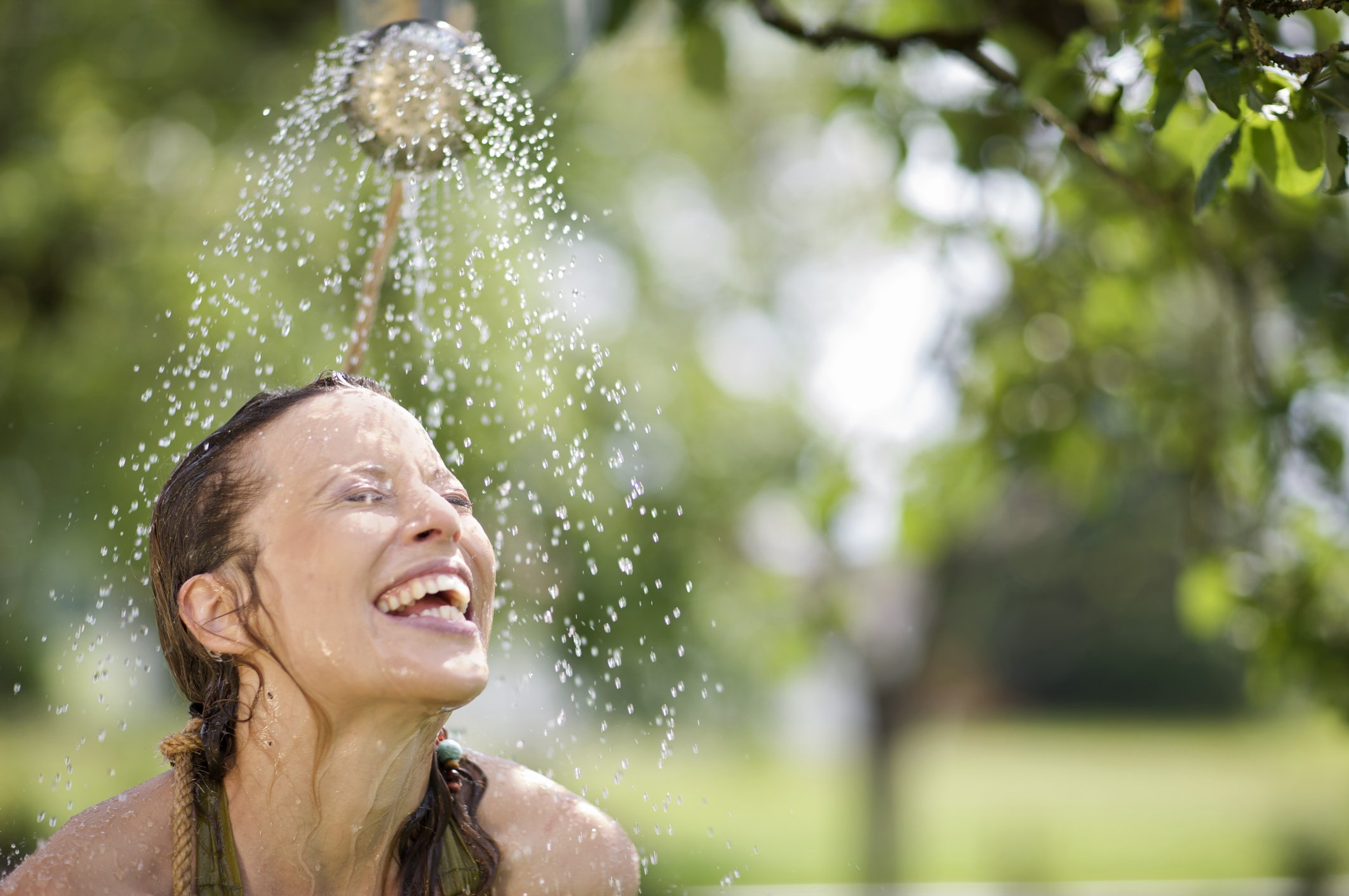 ---
The Perfect Camper's Late Night Treat
Picture this, you're cuddled up next to a big bonfire enjoying the fresh air and fireflies, but you have one craving... Some warm and bubbly Dalgona coffee. Prepack the mixture for this delicious drink, which will give you both the warmth and adrenaline you need to catch that early morning sunrise, which is on its way!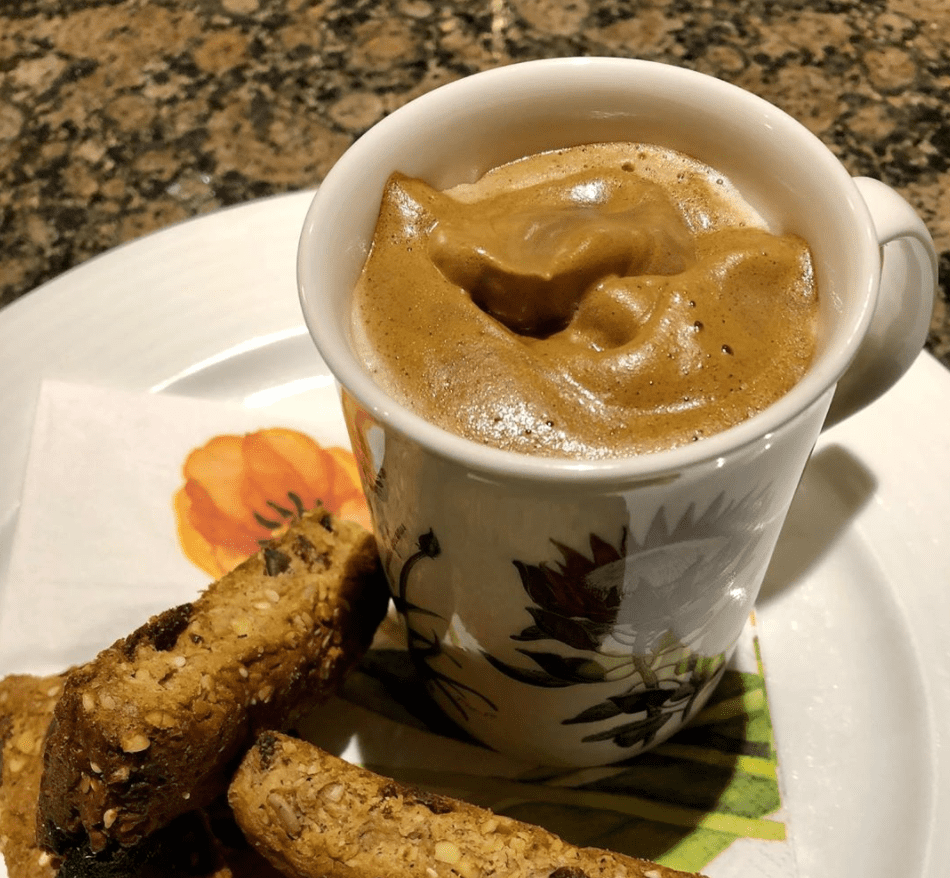 ---
It's Not Just A Scrunchie; It's A Safe
Almost every lady is often wearing a scrunchie around her wrist, ready to tie up her hair when needed. This everyday accessory can become your best friend on a camping trip, especially if you are camping with strangers or in a general park open to the public.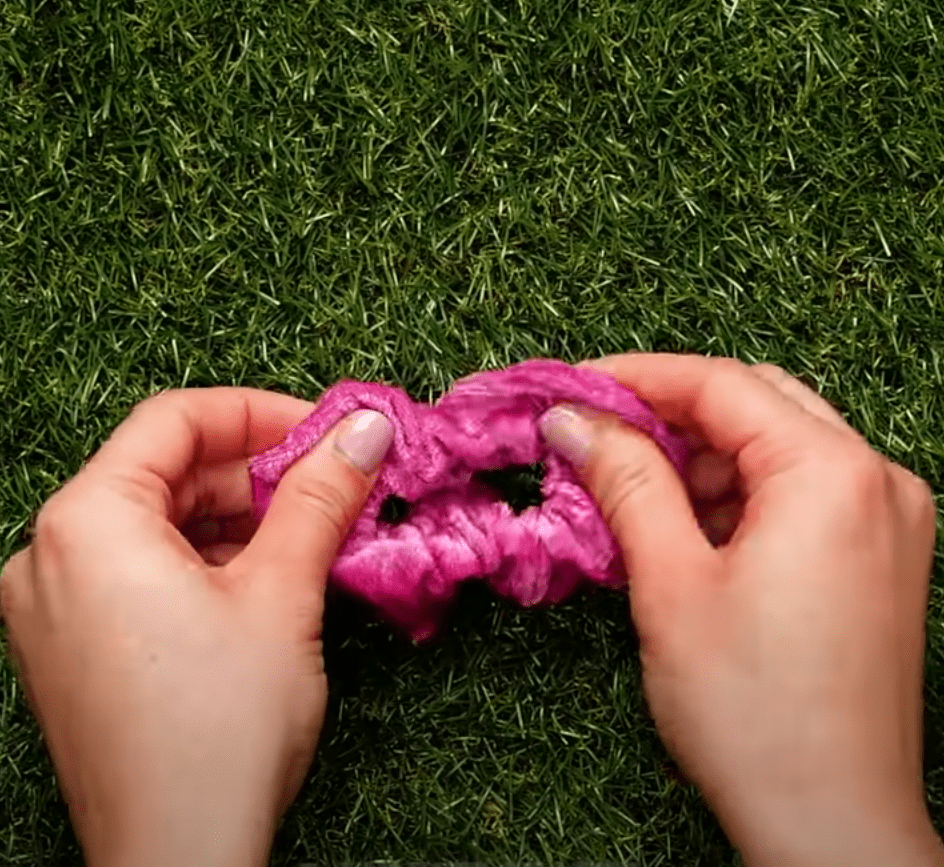 It's not possible to bring a safe or a piggy bank along on camp, but your scrunchie can double up as a safe space if needed. Simply make a small incision in the scrunchie and secure it with a velcro strap. Now you have a safe place for money and valuable jewelry on your wrist at all times!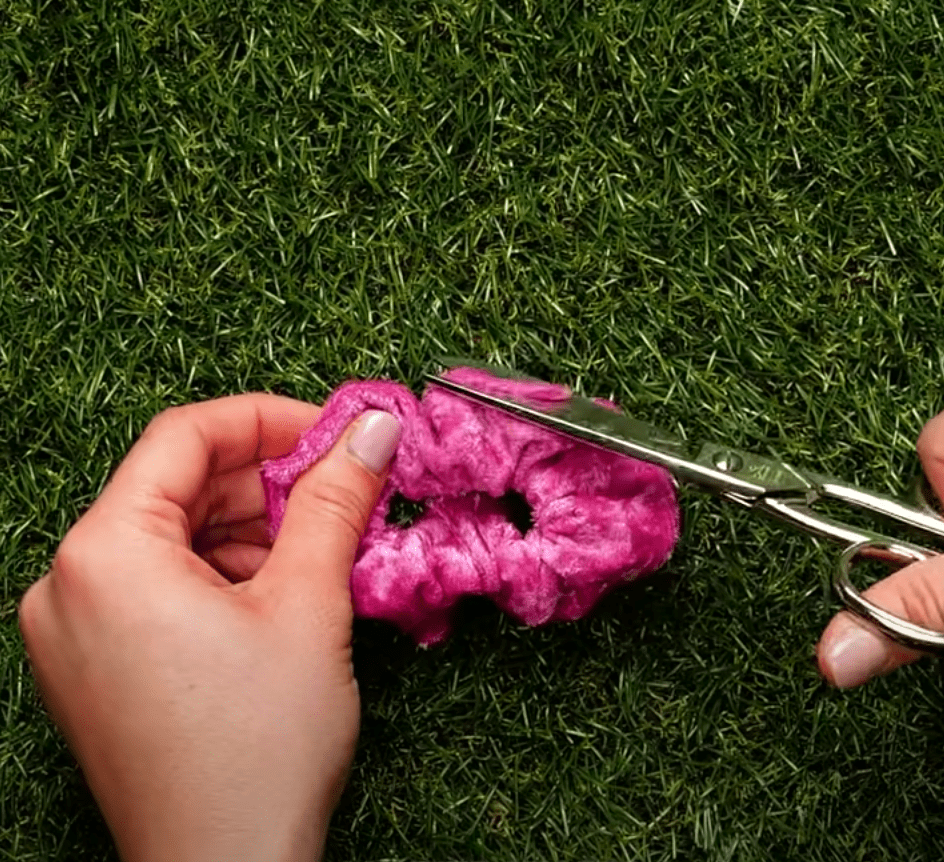 ---
Putting Plastics Straws To Good Use 
Straws may seem like an uncommon item to have in your camping box, but it might just come in handy! Instead of traveling with big jars of cream and ointment for stings, burns, and injuries, make use of a straw. You can store some emergency ointment up the plastic piping.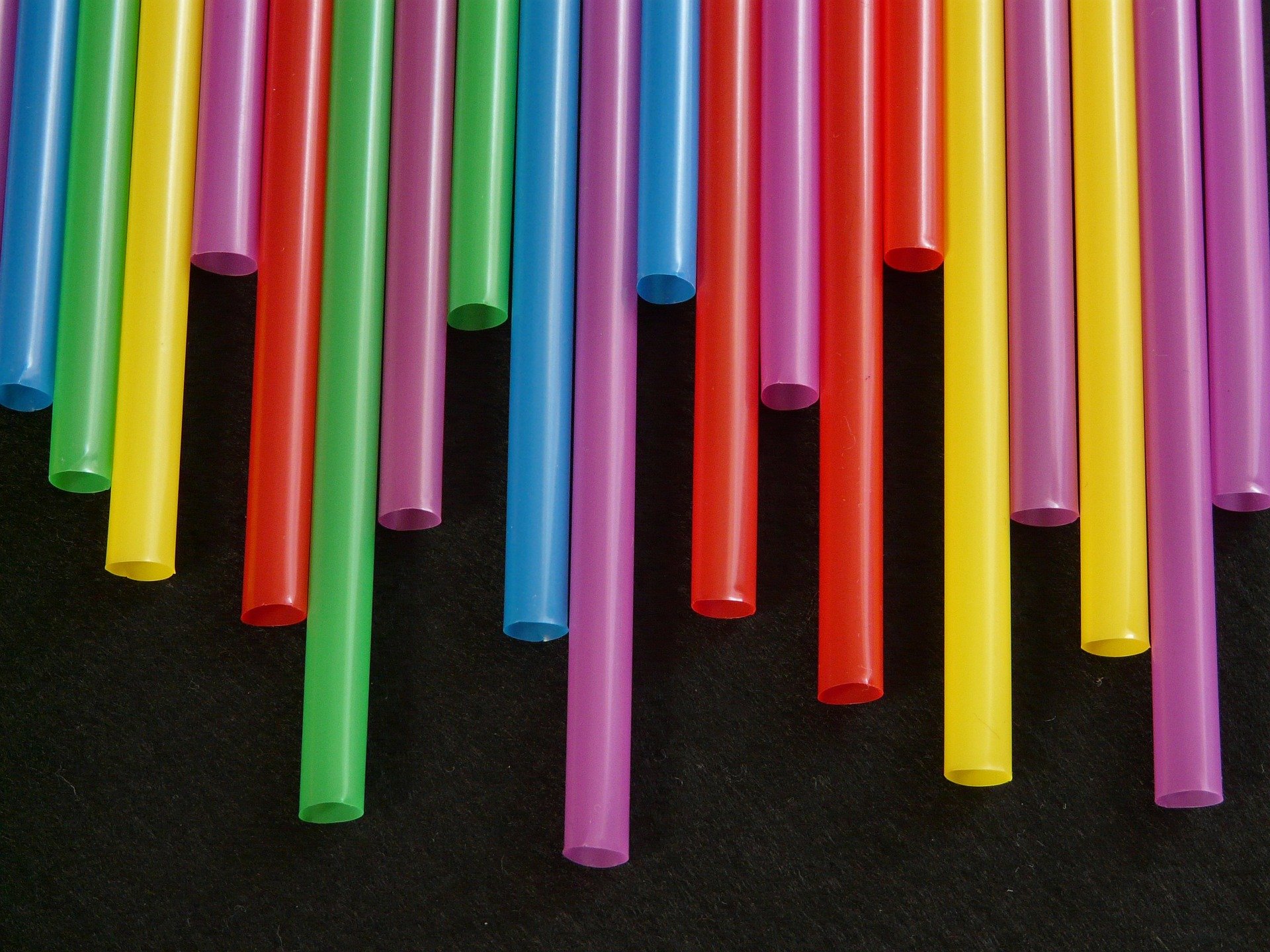 Once you have loaded the cream into the straw, cover it with some cling wrap. This can be stored compactly in your medic kit, and if the need arises, simply squeeze it out of the straw. This little trick can soothe a bee sting and take little to no preparation beforehand!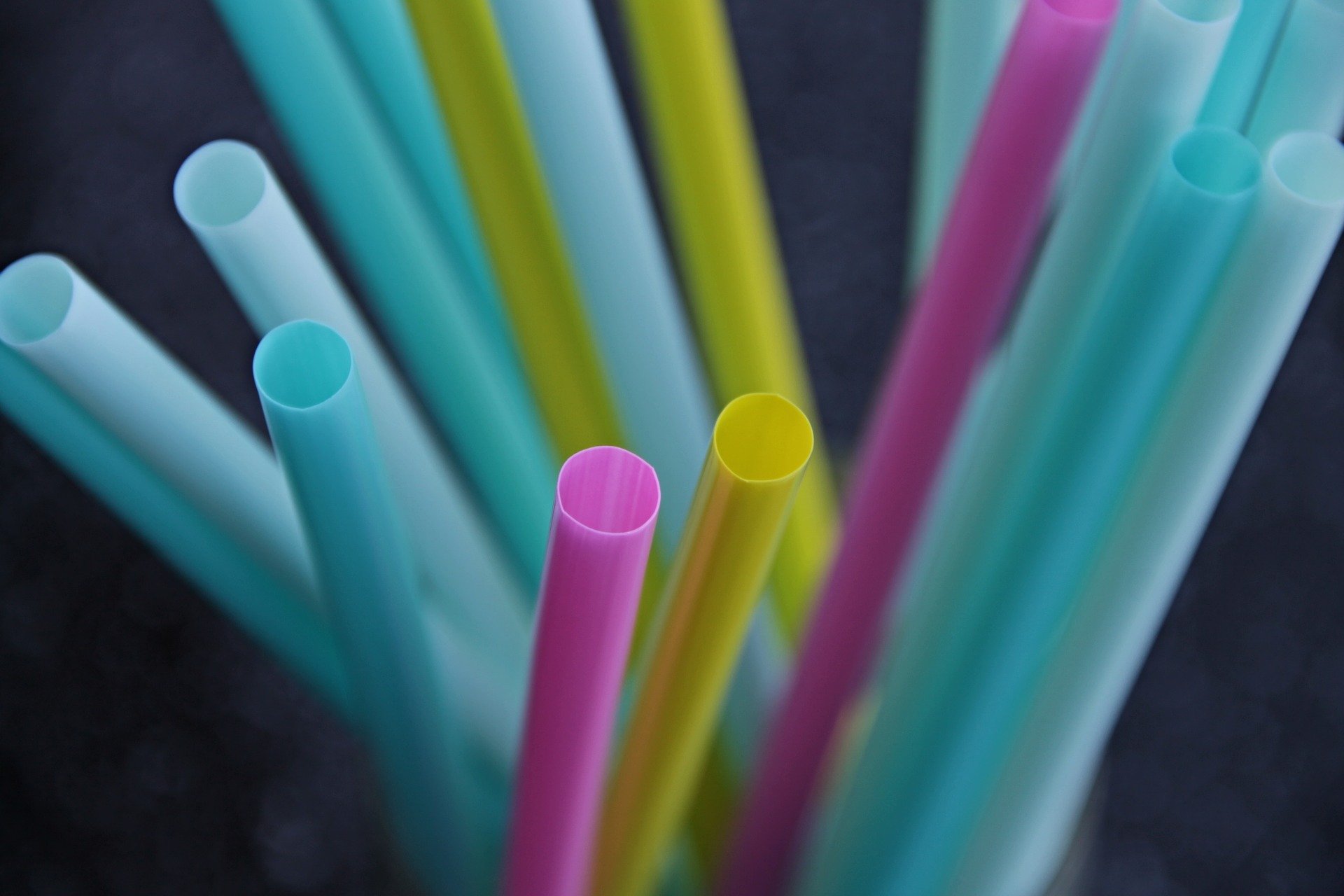 ---
Feel As Fresh As A Daisy
A thorough shower is not easy to come by when out in the middle of nature. There is a pretty nifty solution to this. It requires a rectangular water jug and a few items like some rope that you will probably have around at home. You can also use this creation to rinse off after a day in the lake!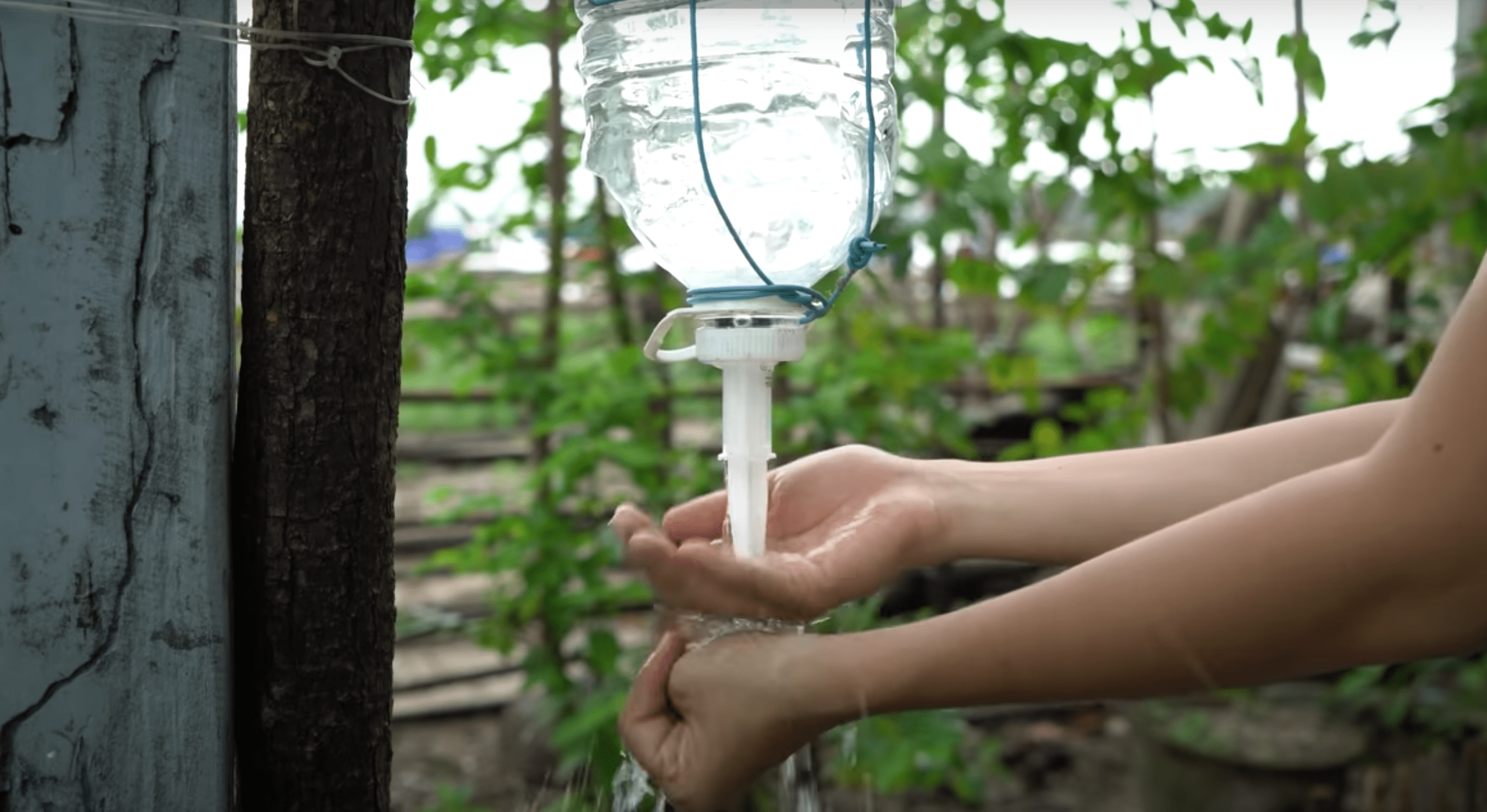 ---
Things To Avoid When Camping 
The adrenaline rush of being in the great outdoors sometimes makes us forget a few basic principals. For starters, campers should never forget how dangerous open fires can be. Wood should never be heaped on but must preferably be added with ease and over time.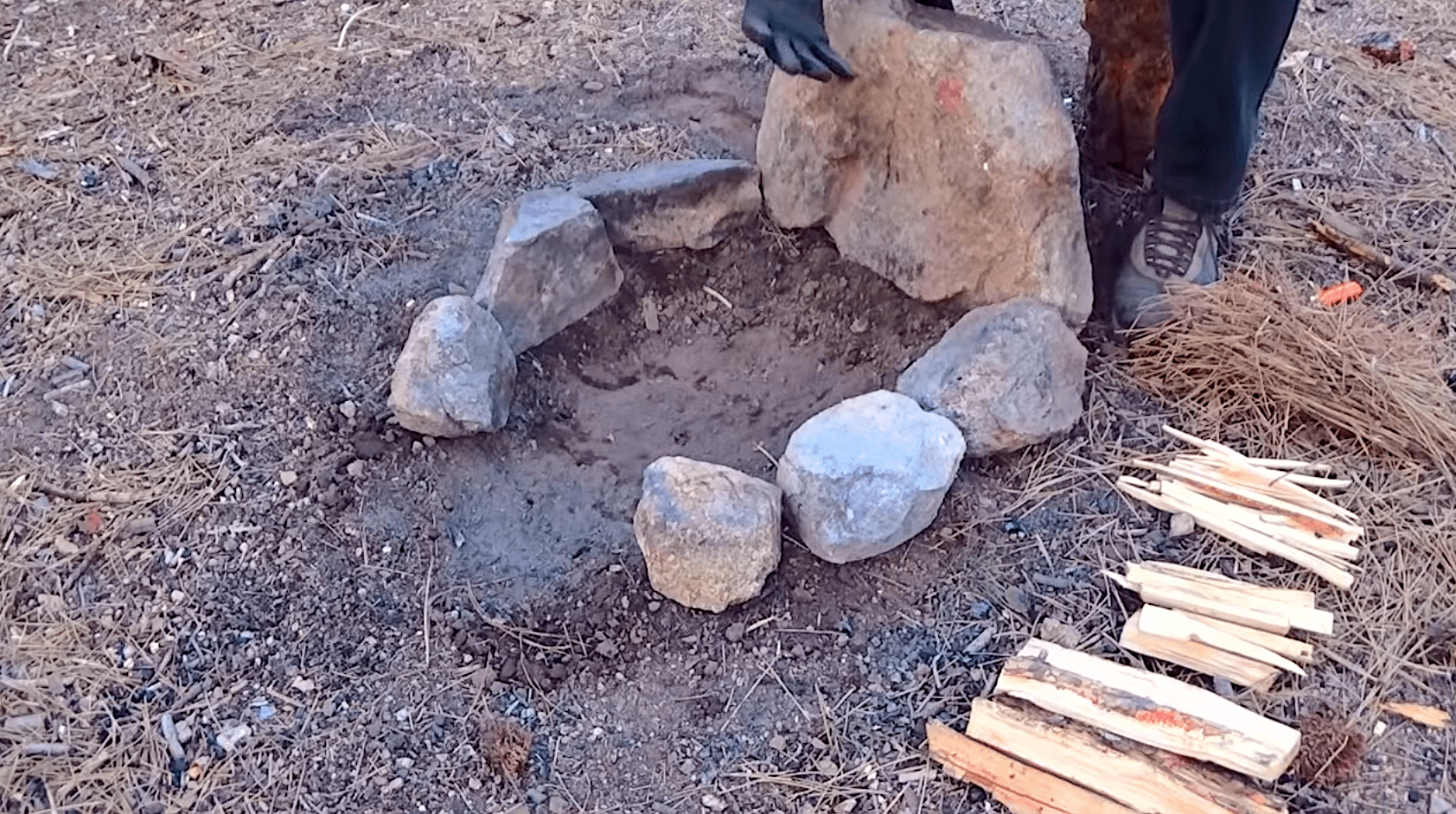 As much as we all love a big bonfire, it has the potential to get out of hand. Be sure to gather some friends or family members who know how to work with fire. It is also important to have patience with the flames; for example, a good fire takes least a half hour to be ready for roasting.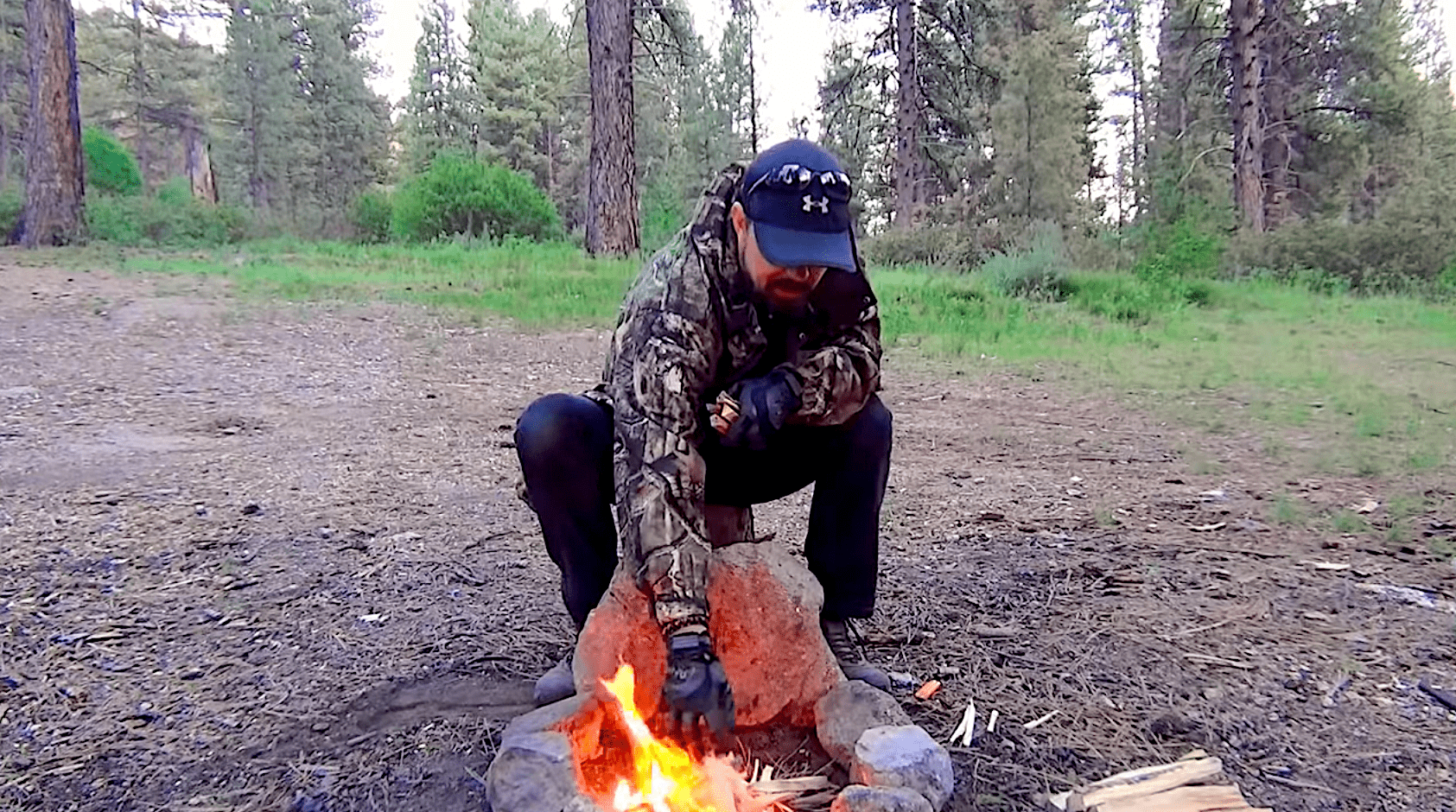 ---
Create Your Own Tent In Minutes
If you have a tarp handy, you're practically halfway to a new outdoor shelter. This tarp invention acts as a barrier to bad winds and weather and can be assembled pretty quickly. Use a pair of tie-outs and pitch it in a secure area. It'll be good to go in no time!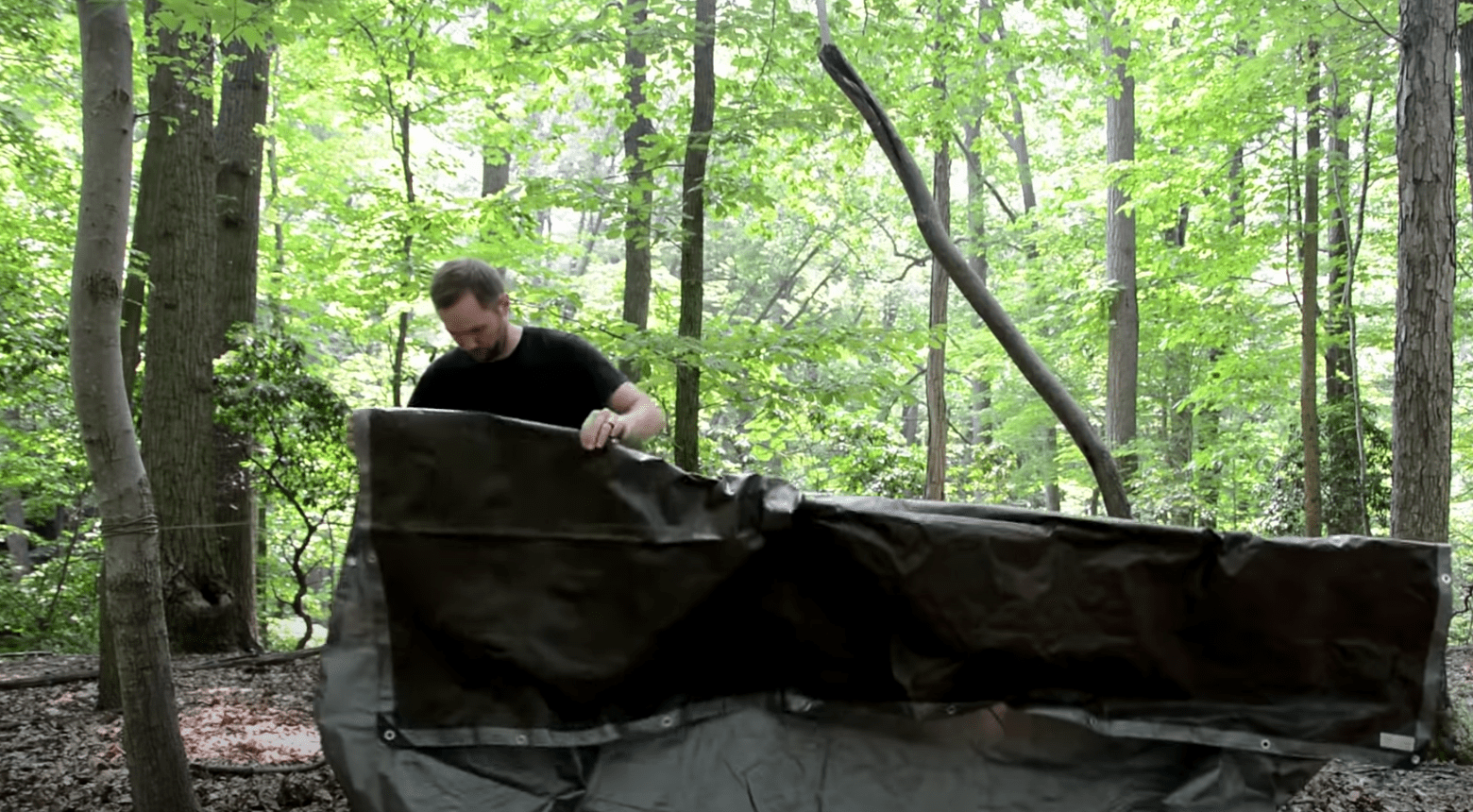 ---
Hoola Hoop Change Room and Shower
Not all camping areas offer changing rooms or built amenities like a shower, but fear not, we have a plan that can save the day! If you need a spot to get changed or take a shower in private, simply use a Hoola hoop. This invention does not require much time and is an easy and fun DIY project.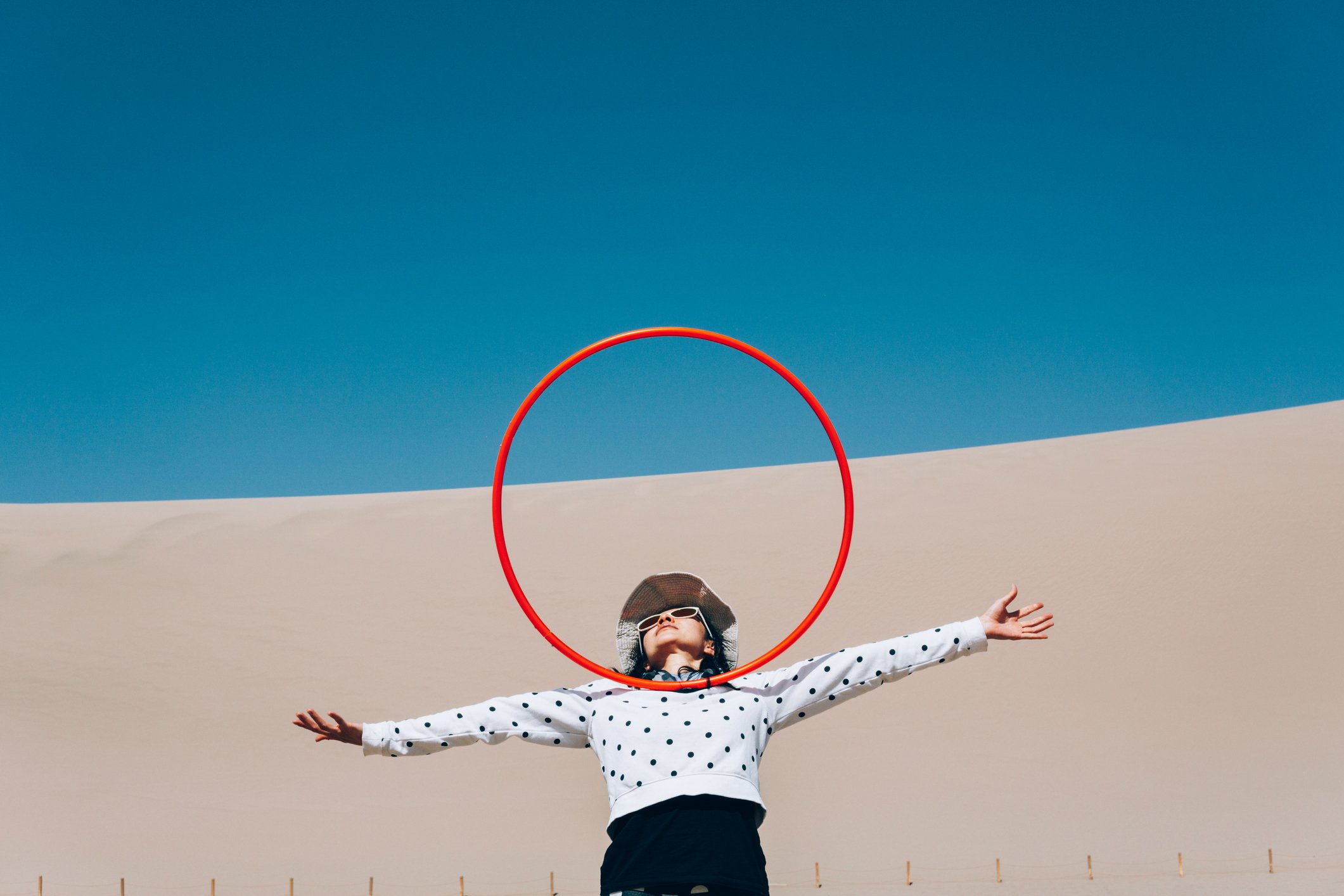 String a shower curtain around the Hoola hoop with the plastic rings that come along with the curtain. Then look for a low hanging and secluded tree that you can use to set it up. This simple trick works perfectly, especially if you are on a camp with strangers.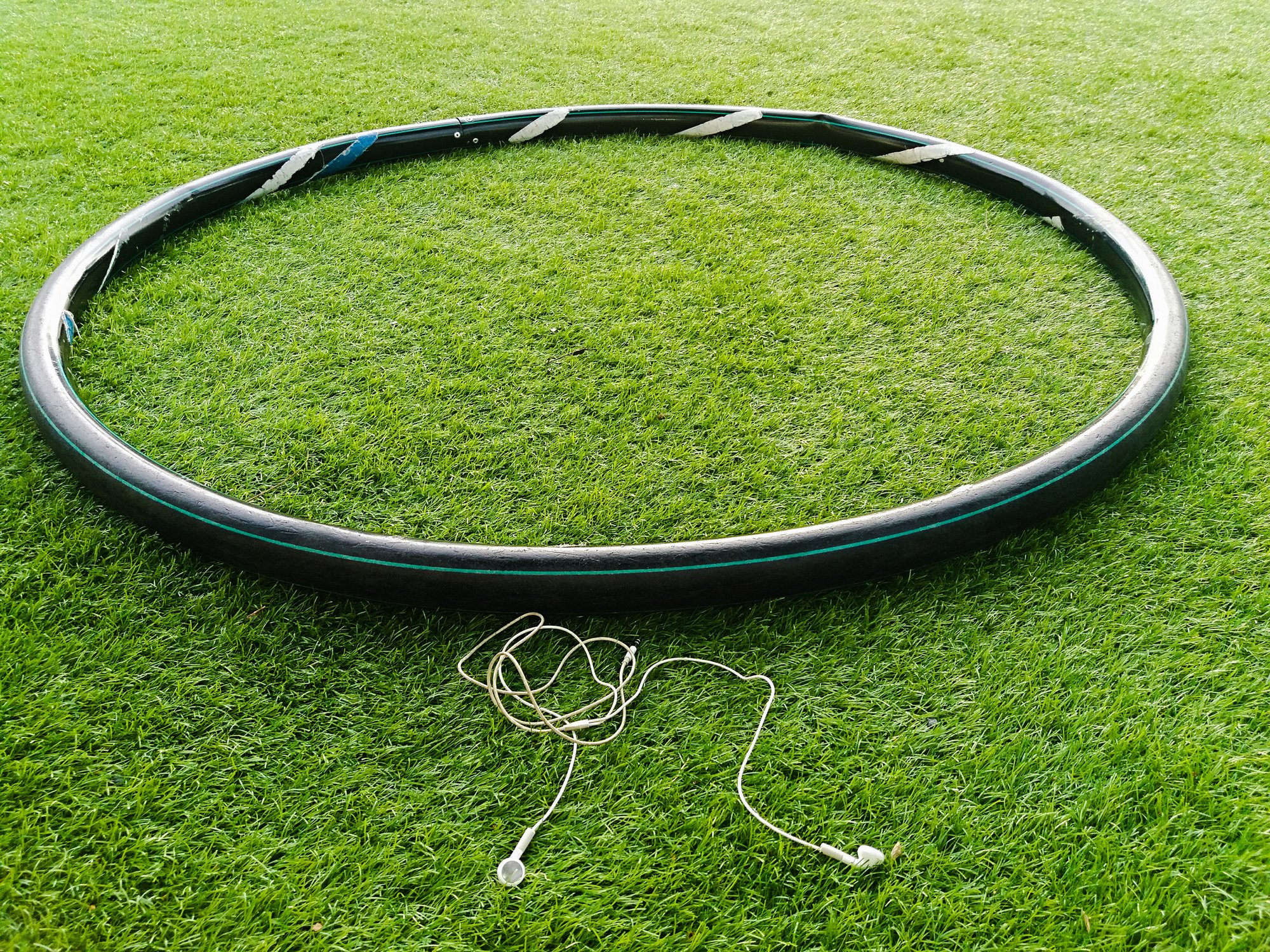 ---
Always Be "Bear" Aware
Running into a bear while camping can turn out to be a nightmarish experience. Perhaps, a surprise visit by a 240-pound bear might remind you that humanity isn't always at the top of the food chain! Though having a bear guest around at a camp spot is quite rare, there are a few ways you could use to keep the big guy away from your campsite.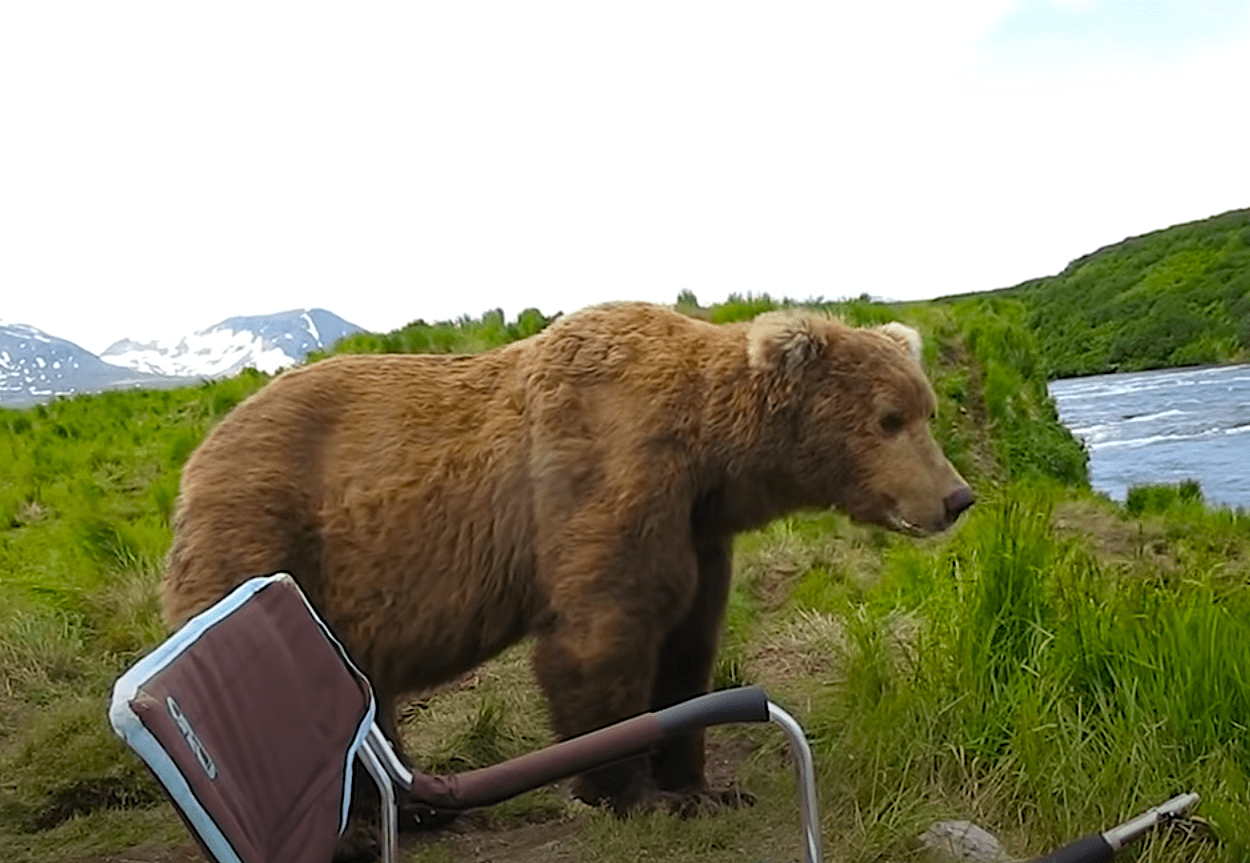 Never pack in aromatic foods such as bacon and fish into your tent - raw or cooked, they attract bears. Another trick would be to avoid burying garbage and leftover foodstuff as this could get the big guy near the spot anytime at night. If a pet accompanies you, never forget to keep him leashed since bears never hesitate!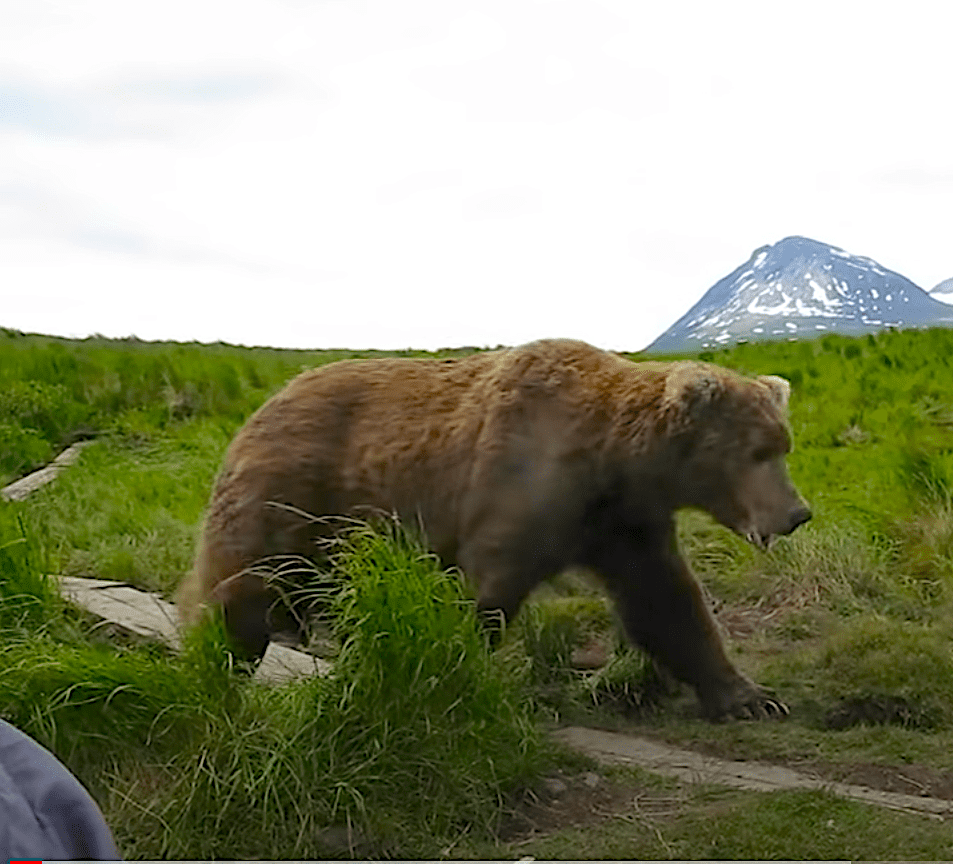 ---
Finish Off Your Evening With This Magical Hack
Fancy some stargazing to end off your trip in the outdoors? Nothing beats the peace and quiet while you take in the vast expanses of the constellations and starry beauty. There is only one tool that can elevate this experience some more... Your own DIY telescope!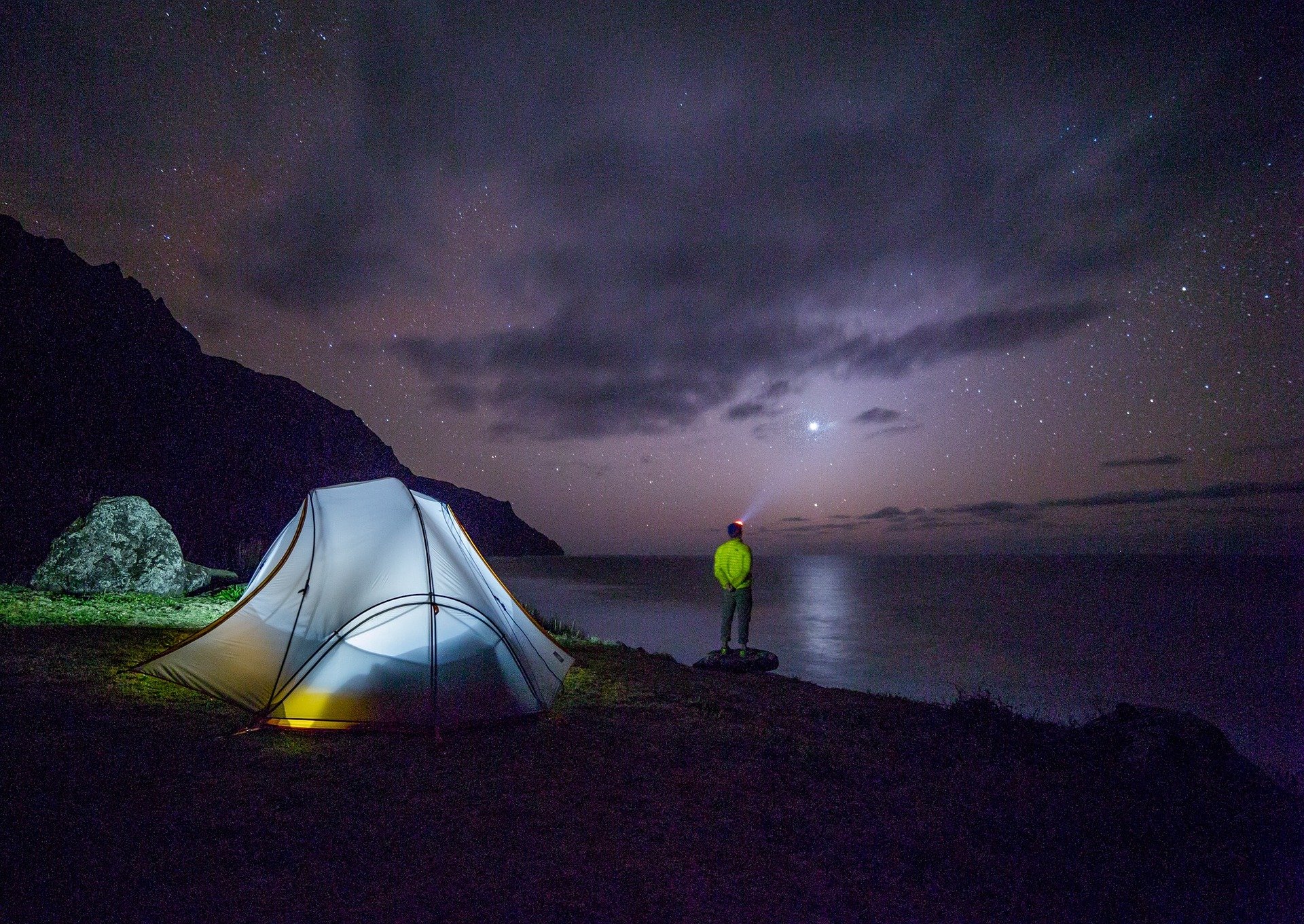 This project will require some preparation, so we advise you to make your telescope beforehand. With a few materials and simple steps, you will be admiring the Big Dipper and Orion's Belt with more focus in no time at all. This small provision can create one of your most treasured camping memories!