Interesting Facts Behind Common Household Items
Most of us don't know the facts behind why our common gadgets were made the way they are. From the extra hole on our running shoes to the lines on our keyboard. Let us shed some light on the cool uses behind the items we use every day. Maybe you'll be able to use them better after this!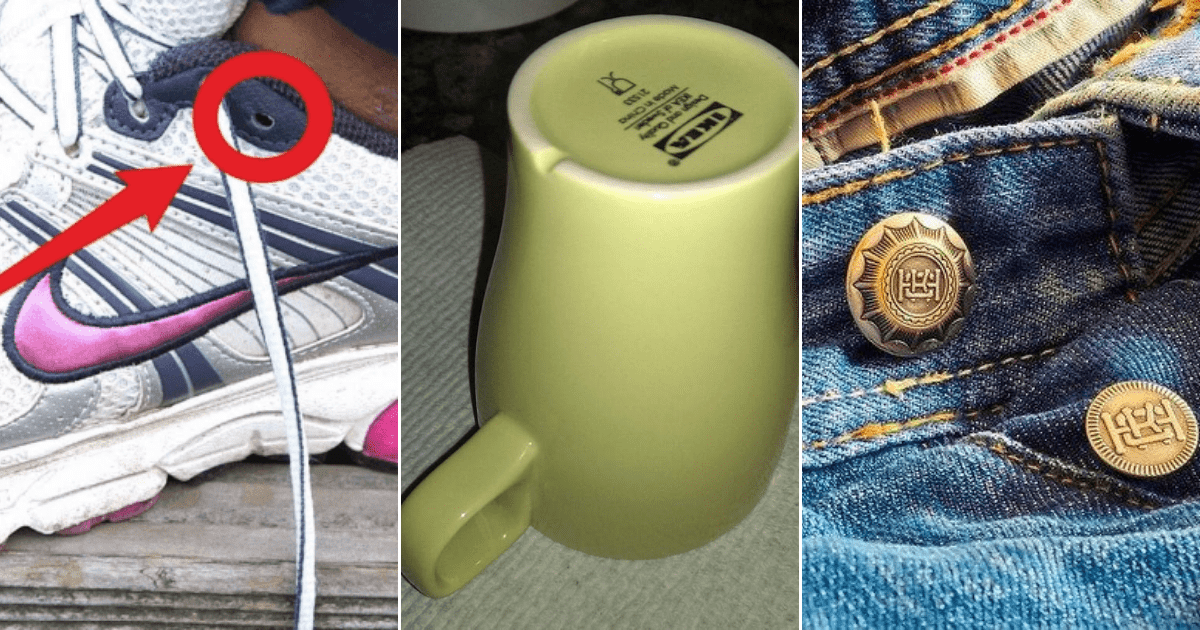 ---
THE SECRET TO YOUR BOBBY PIN 
Even if you've never used a bobby pin in your life, you've probably still noticed that one side is straight, and the other is a little wavy. Well, the wavy side is what helps to keep the pin in place all day by helping catch a big clump of hair, while the zigzag pattern is facing toward the scalp, so you can't see it.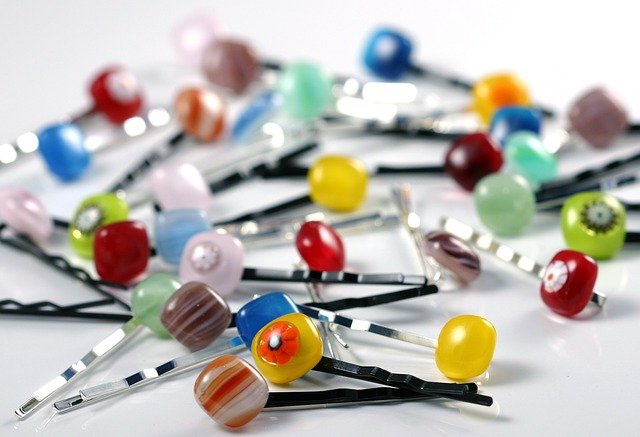 ---
TAPE MEASURE TRICKS
Ever notice the little hole at the end of a tape measure? Curious about what that is all about? It's there to hook onto nails or screws so you can measure safely without the tape measure slipping. And that serrated edge on the end? It helps you mark the spot you are trying to pinpoint on the wall. So much help we never knew we had!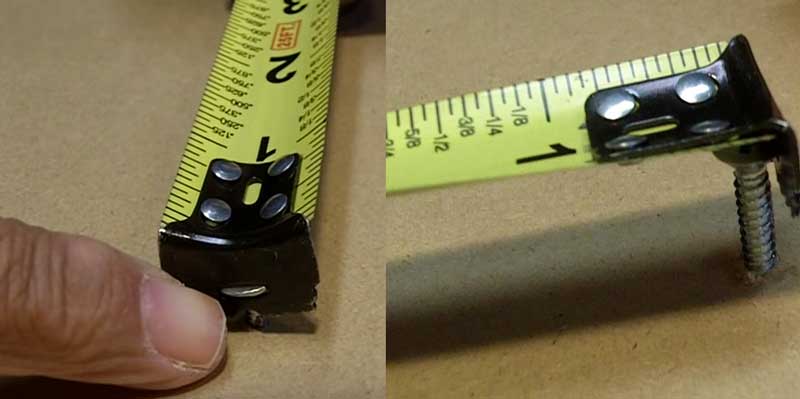 ---
TREADING NEW GROUND
Curious what the marks between your tire treads are all about? Those marks are a safety feature. The marks represent the minimum height of your tread. If it gets lower than this, then your tire is no longer safe to drive on.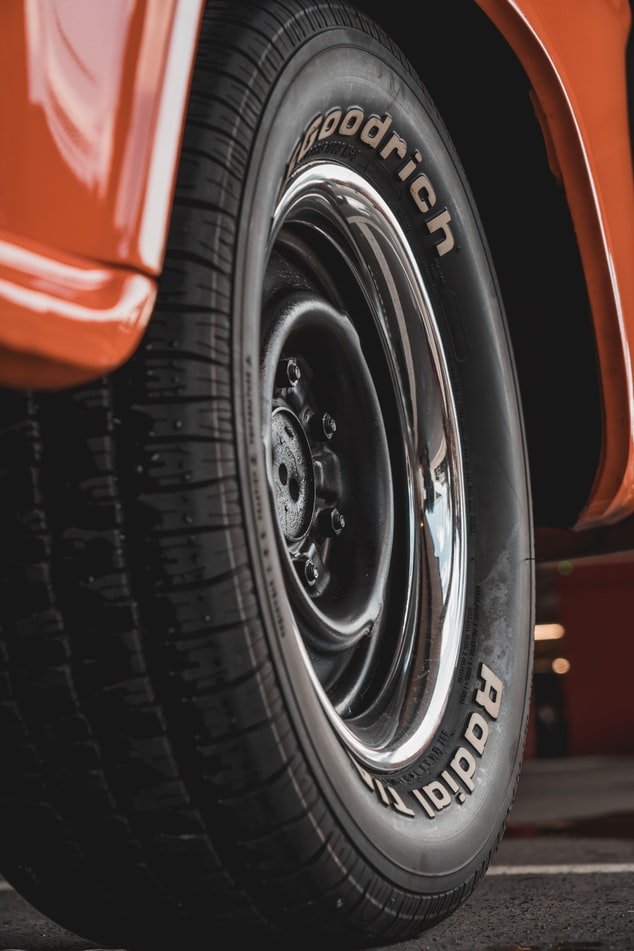 ---
CRANK IT UP A NOTCH
Next time you're using your utility blade or box cutter, take a look at the notches that are etched along the blade. You can actually break the blade off at the score lines to give yourself a fresh, new blade. Pretty sharp thinking, eh?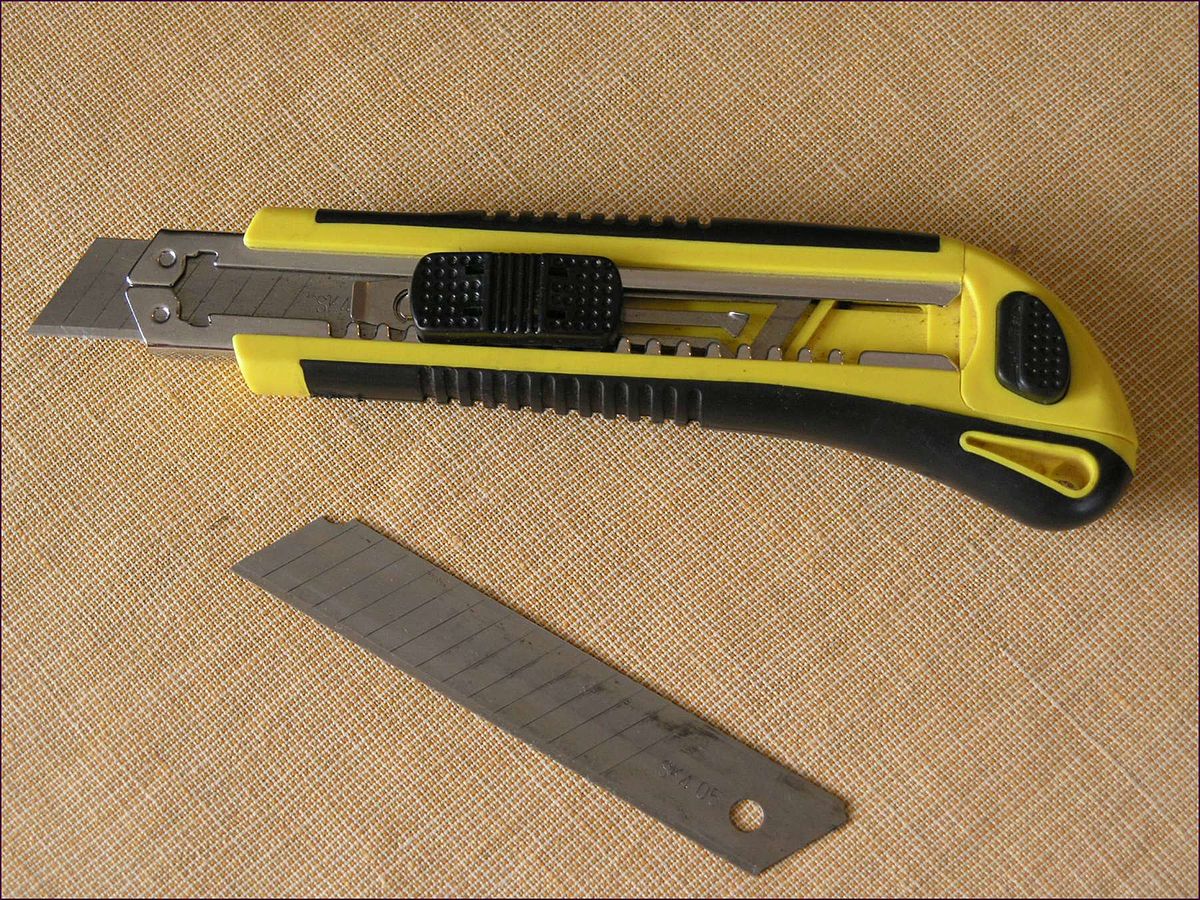 ---
THE TRUTH BEHIND COLLARED SHIRTS 
We are positive that you own at least one nice, collared shirt that has this mysterious loop at the back, in the middle. We can thank the Navy for this loop. While they were out at sea, men in the Navy would have loops on their shirt so that they could hang them on hooks.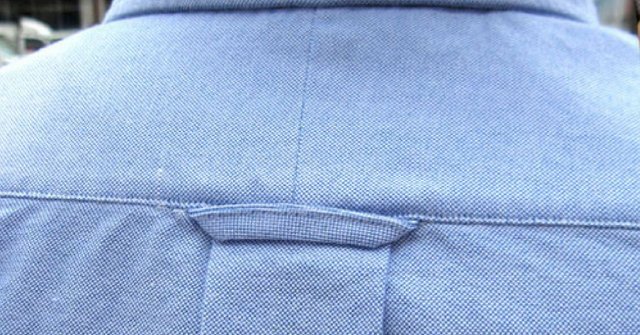 In the 60s, the loops were also used by college students to hang their shirts and keep them wrinkle-free while exercising at the gym. Today, these hooks are put on shirts as a sign of class and quality.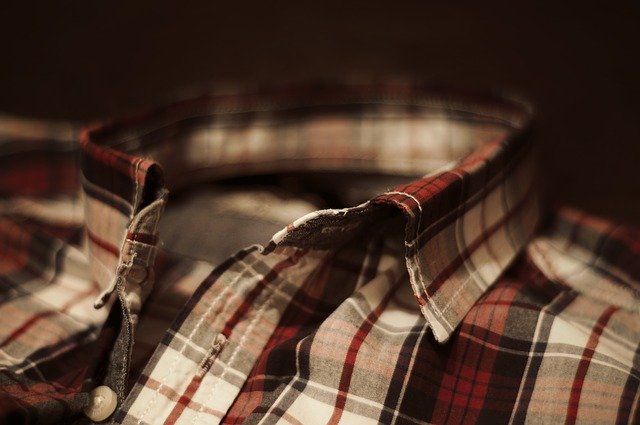 ---
GROOVE ON THE BOTTOM OF THE CUP 
You might have noticed that several if not all, your cups have these little grooves on the bottom, and the reason is to make them easier to wash. If there were no indentations, then after placing them upside down to dry, the water would pool. However, that is not their only purpose. They allow temperature air to flow below your cup, so when you place a hot drink on it, it does not break.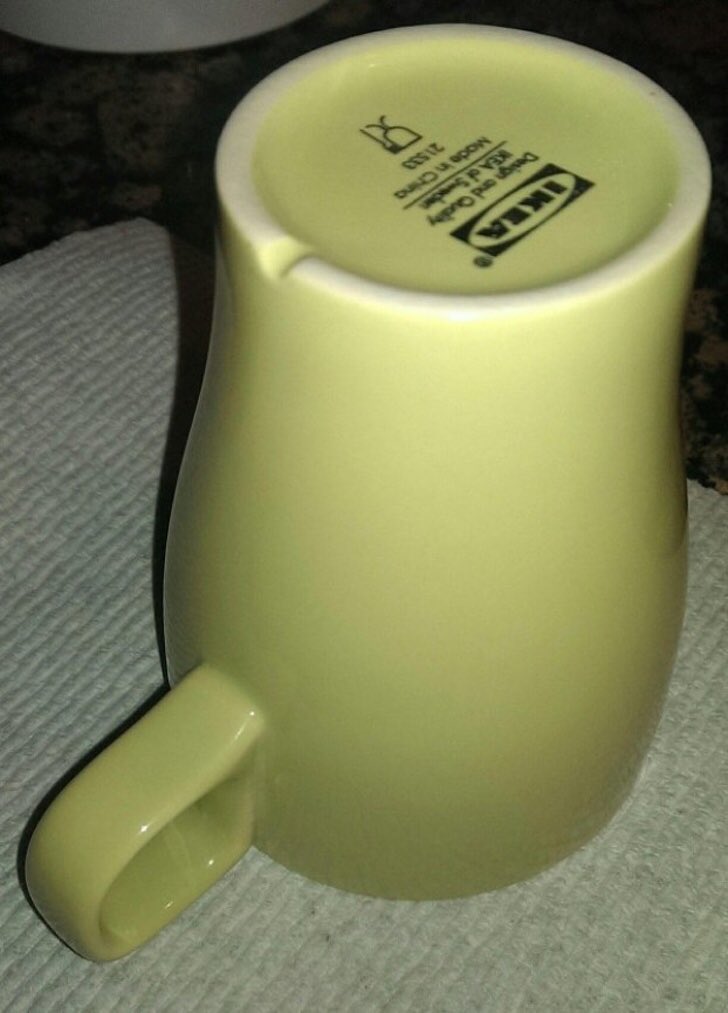 ---
CLEVER JEAN BUTTONS
If you wear jeans a lot, you've surely noticed all the extra buttons on the pants, usually around the pockets. Yes, it's weird, but by now, you've probably just accepted that it's how jeans are made. Technically, these buttons are called rivets, and they have an important purpose.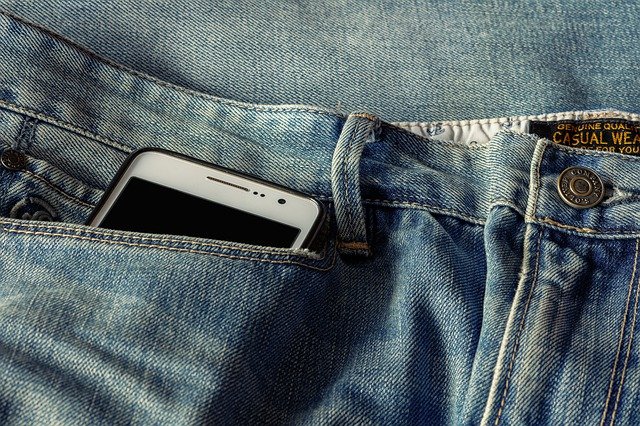 They are placed in strategic spots on the jeans to avoid them getting worn out and ripping. This was the legendary Levi Strauss' idea, and he owns the patent to the rivets. We bet you didn't know this about your comfy old jeans.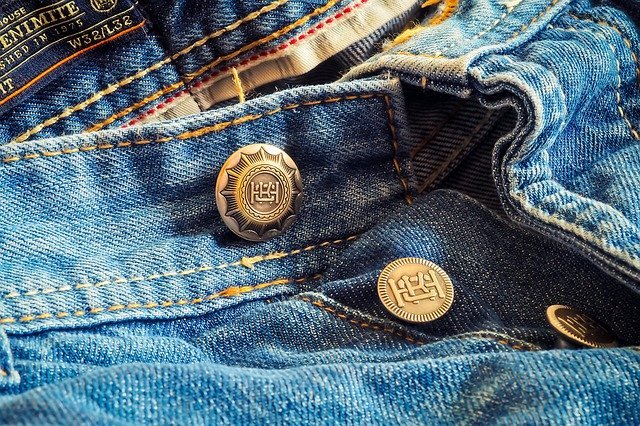 ---
THE GAS GAUGE'S LITTLE SECRET
In all cars manufactured after 2010, there is an arrow next to the gas gauge with an arrow indicating on which side of your car your gas cap is located. Most of us don't need a reminder, because we fill our cars up with gas regularly.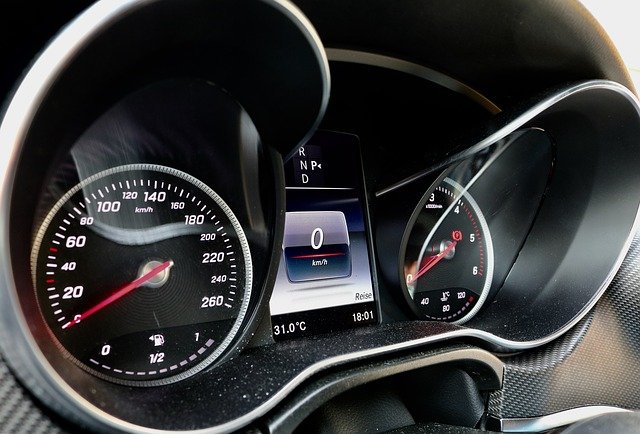 Because of this, it has become routine. However, this trick will come in handy if you are ever driving a rental car and pull up to a gas station. You don't want to look foolish by going to the wrong side.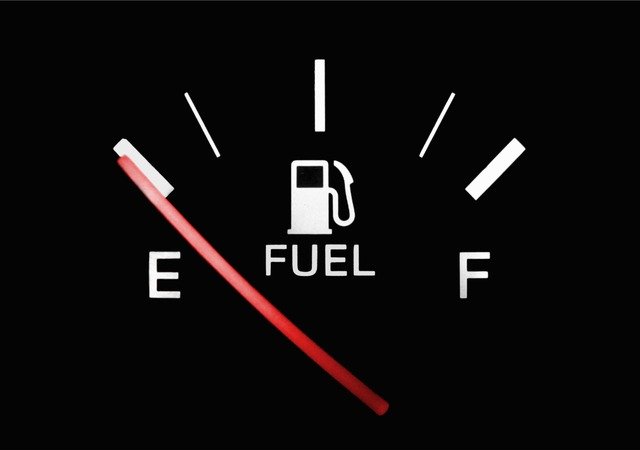 ---
CHARCOAL IS A MASSIVE LIFE HACK 
We are not talking about those heavy bags of charcoal that you use to make BBQs. Activated bamboo charcoal, which can be found in any home goods store, can be used to remove odors and purify the air. Unlike Febreeze, baking soda, or chemical sprays, bamboo charcoal can purify the air, remove bacteria, and a lot of allergens.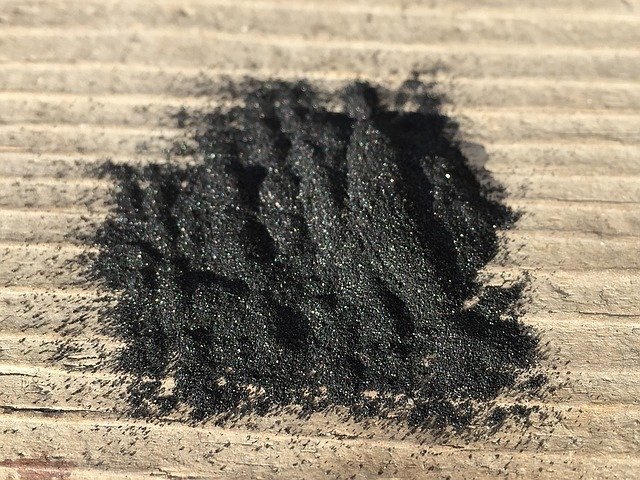 You can get a BreathGreen Charcoal bag for only $10. The best part of it is that every month, you can simply leave it in the sun to recharge, with the bag "reactivating" itself. What an amazing life hack!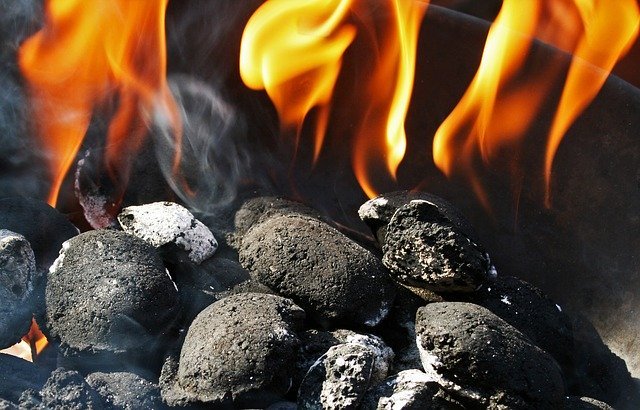 ---
THE EXTRA HOLE FOR THE SHOELACE
Unless you don't tie your shoelaces yourself, you've definitely noticed the unused extra holes at the top of your shoes. These holes are there so that you can tie up your shoes tighter if you are prone to blisters, for example.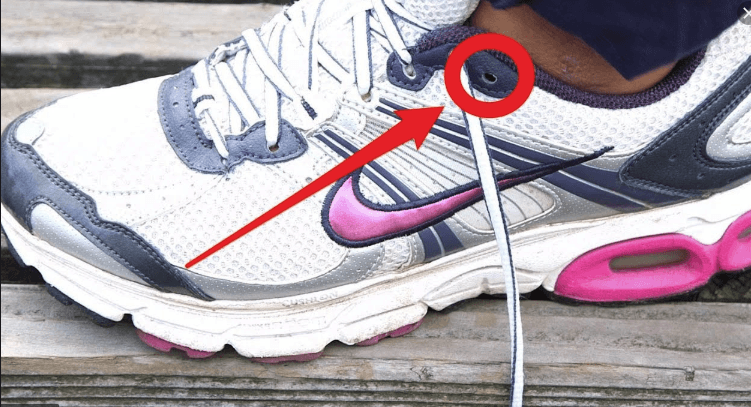 You can place the shoelaces in the extra holes, but in the opposite direction, creating a loop on each side, which allows you to cross your laces in each loop. Then, you can create a much tighter lock by pulling down on the laces and then tying your shoes normally.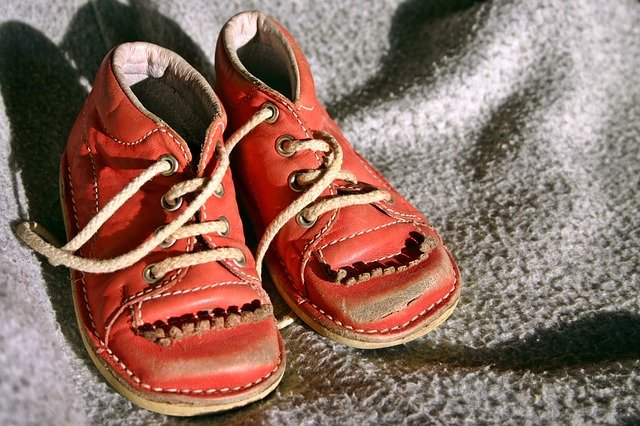 ---
TAB ON REARVIEW MIRROR 
Hopefully, we all look at our rearview mirrors when we drive, but you may have done so for years without realizing that there was a tab at the bottom of the mirror. Well, it is there so you can change the position of the mirror to avoid being blinded by the headlights from the car behind you.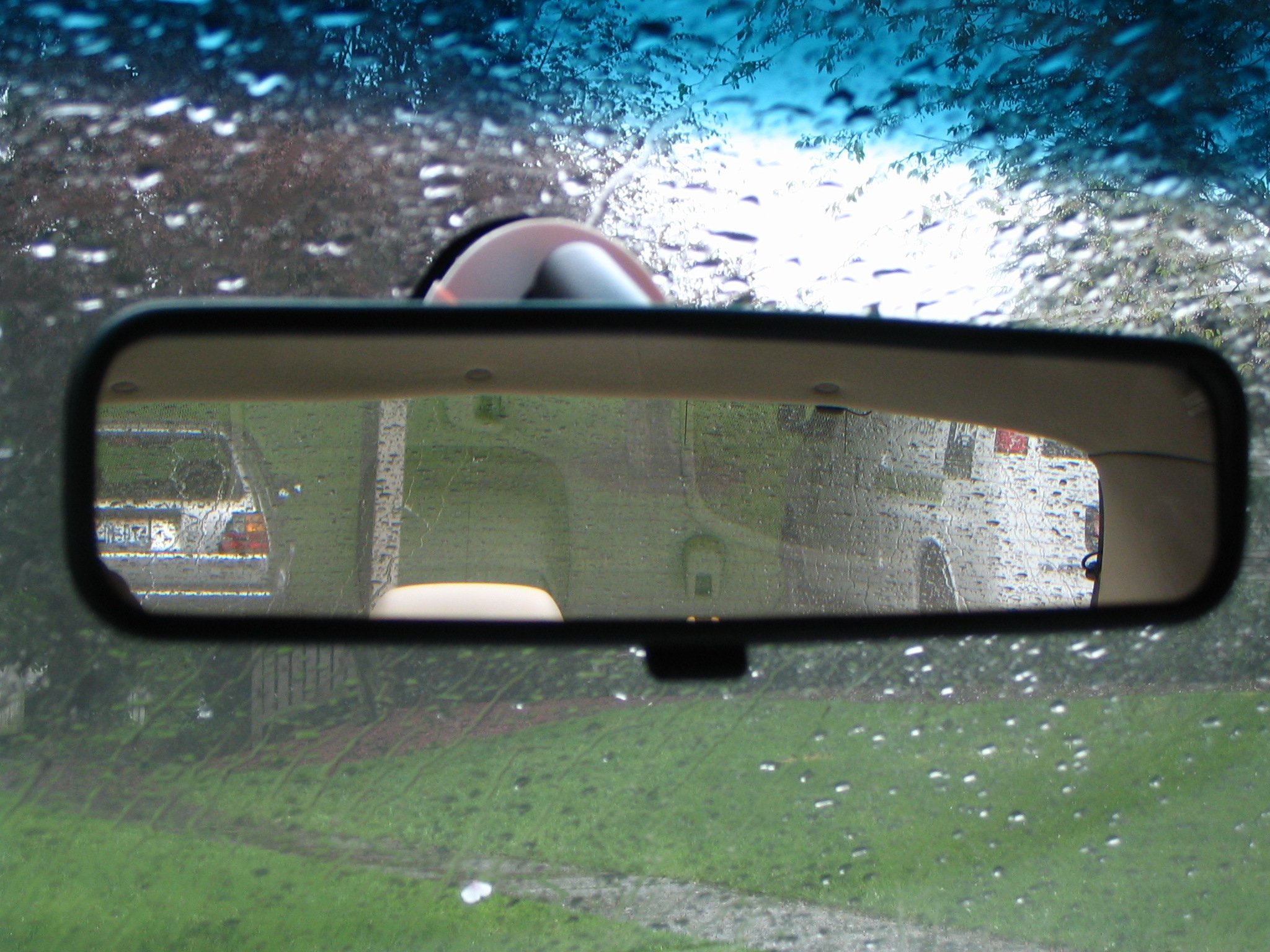 ---
TAGGING IT
This may or may not be something you've noticed before, but the different colors of tags on bread actually have a purpose–they indicate what day they were baked or delivered. "The colors are already organized in alphabetical order, as in "Black, Green, Red, White, Yellow", and they each correspond to a day of the week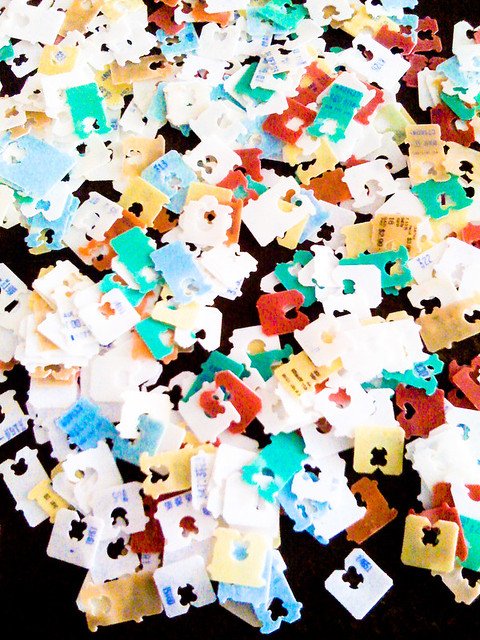 ---
POM POM HATS
For people who live in cold places, winter hats are crucial. But have you ever stopped to wonder why so many of them have a fluffy ball on top? This fashion can be traced back to Scandinavia, and it was done as a way to gather the seams in a time where knitting was uncommon. 
---
IT'S JUST FOR AIR PRESSURE
Have you ever freaked out on the plane after noticing a tiny hole in the window? Yes, it is a little odd at first, but that hole, called a breather hole, is there so that when an airplane climbs and the air pressure outside drops, the cabin stays at a safe and comfortable level. That little hole allows the plane to deal with the pressure difference.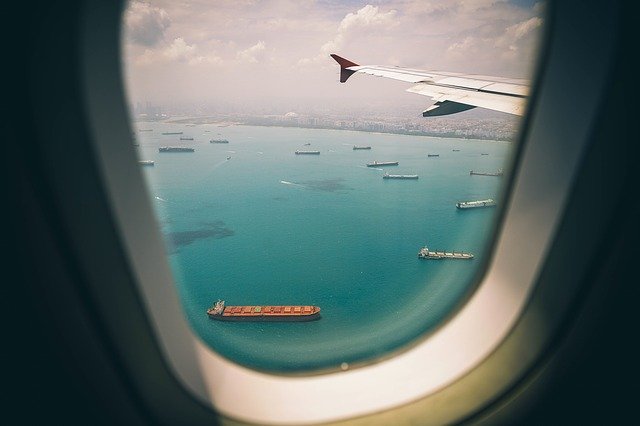 ---
WHY GOLF BALLS AREN'T ROUND
Technically, golf balls aren't round, so they're not really balls. If you've ever held one in your hand, you will have noticed that the outside of the ball is full of little dimples. They weren't always like this, but with experience, savvy golfers realized that older balls with bumps and nicks would go further than smooth ones.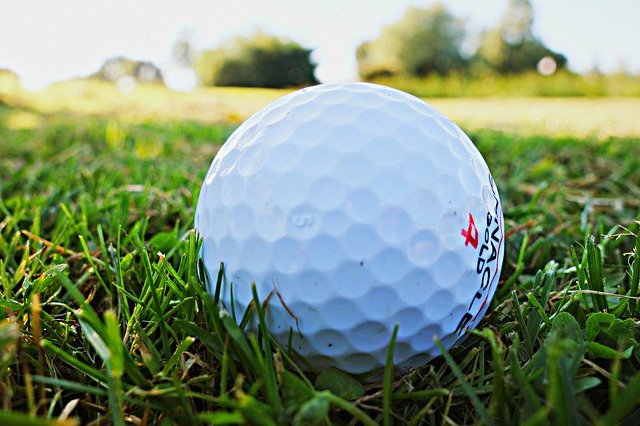 ---
WHY BOTTLES HAVE LONG NECKS
It is not by accident that adult beverages often come in bottles with long necks. First of all, its shape makes it more comfortable to hold for long periods of time. In addition, the long necks help distribute the heat throughout the entire bottle when you're holding it with your warm hand. Ultimately, long necks help beverages stay cooler for longer.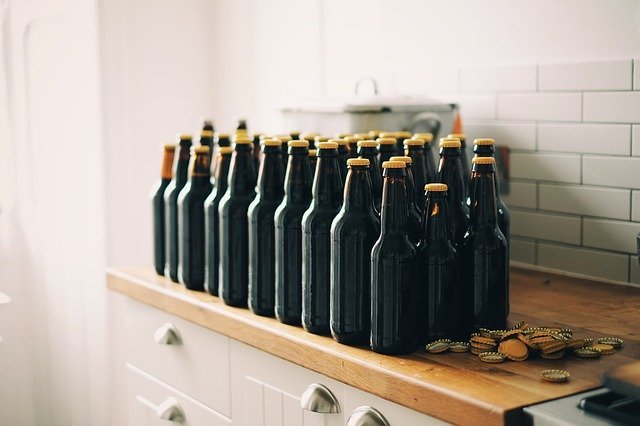 ---
BEVERAGE STRAW HOLDER
If you've ever opened a can of soda, you may have noticed the tab at the top of the can. It might have annoyed you one day, as it sometimes detaches and falls into the can with the rest of the liquid. Actually, the tab is there to be flipped over and used as a holder for your straw.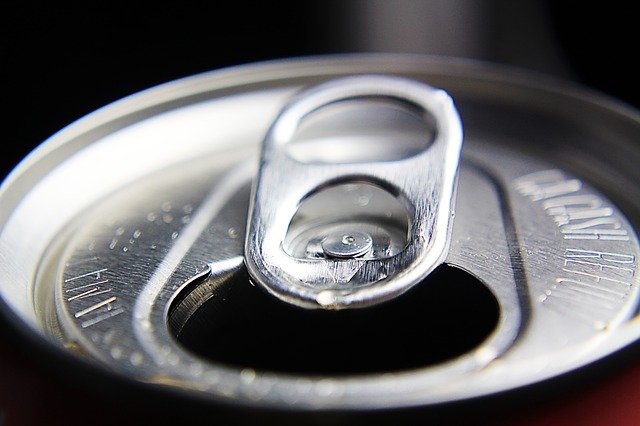 ---
THE HOLE IN THE BOTTOM OF A WINE BOTTEL 
Do you like drinking wine? Well, if you do, you probably realized that there was a sizeable dip at the bottom of the bottle. It seems a little weird, but there are a few reasons why it's there. First of all, its called a punt or a kick-up, but it's not exactly sure why.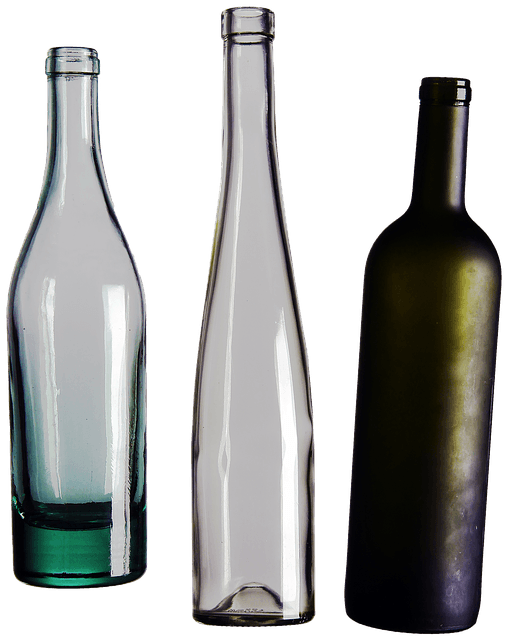 Anyway, it makes the bottle a bit more stable so that it won't fall over and break with the slightest touch. Also, it makes the bottle stronger and more able to withstand higher pressure if there is champagne or sparkling wine in it.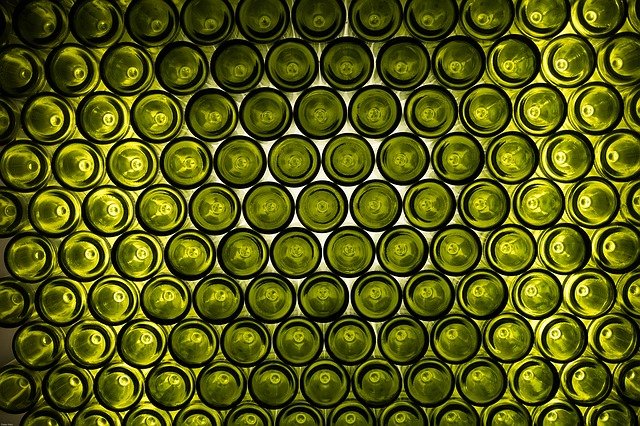 ---
MICROWAVE SAFETY 
When have you ever taken a close up look at your microwave? Well, if you have, you've probably noticed the black grating on the microwave door. It's called a Faraday shield, and it's there to prevent electromagnetic fields from harming us while we are waiting for our food to heat up. 
---
GET TO KNOW YOUR PHONE
If you look at an iPhone, you will notice there is a little hole right by the camera lens. Well, it is not a tiny hole that helps Facebook spy on you, but actually a microphone. There are three mics on every smartphone, one under the speaker grill, one on the bottom edge of the phone, and the third right next to the camera lens.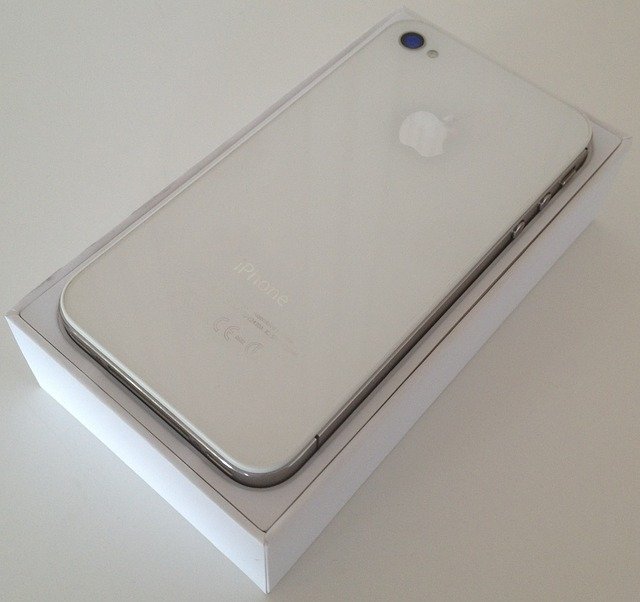 ---
PEN CAPS CAN SAVE YOUR LIFE
When you look at a pen, at first, it looks like there may be something wrong with it because it has a hole. Actually, that hole is there on purpose so that air can flow through in case it is swallowed accidentally. Many people have a bad habit of putting pen caps in their mouth, and with one bad movement, it could end up in the back of their throat.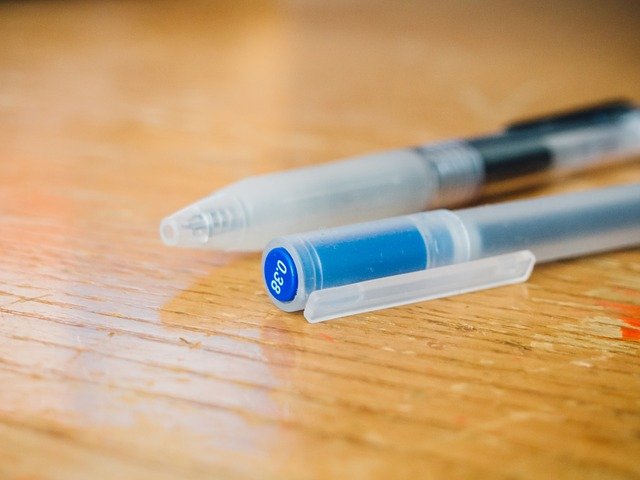 ---
USING ELECTRICAL OUTLETS & WALLS AS HDTV ANTENNAS
Today, the average American household spends around $200 a month on TV, internet, and telephones, so there are new inventions making devices using old-fashioned TV antennas and an electrical outlet. These "HDTV antennas" stream HDTV from stations like ABC, NBC, FOX, PBS, TheCW, BET, and many more. As you can now pay around $10 a month for a Netflix subscription, it seems insane to pay $200 a month for HDTV channels.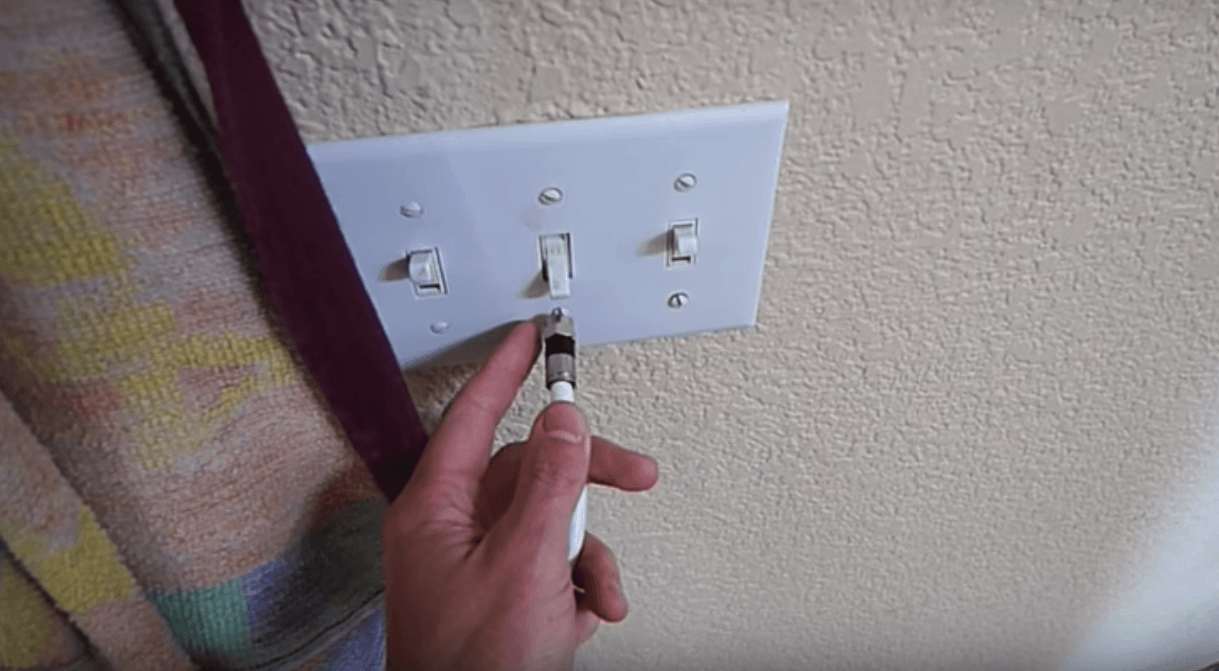 ---
MACBOOK POWER CORD
If you have a MacBook, you might have noticed that there are wings on the charger that you can pull up. These are not just there for show; they actually have a purpose. They are there because if you flip them it makes it easier to wrap the cord around the charger itself so it doesn't get in the way. You don't have to use it, but some people like to.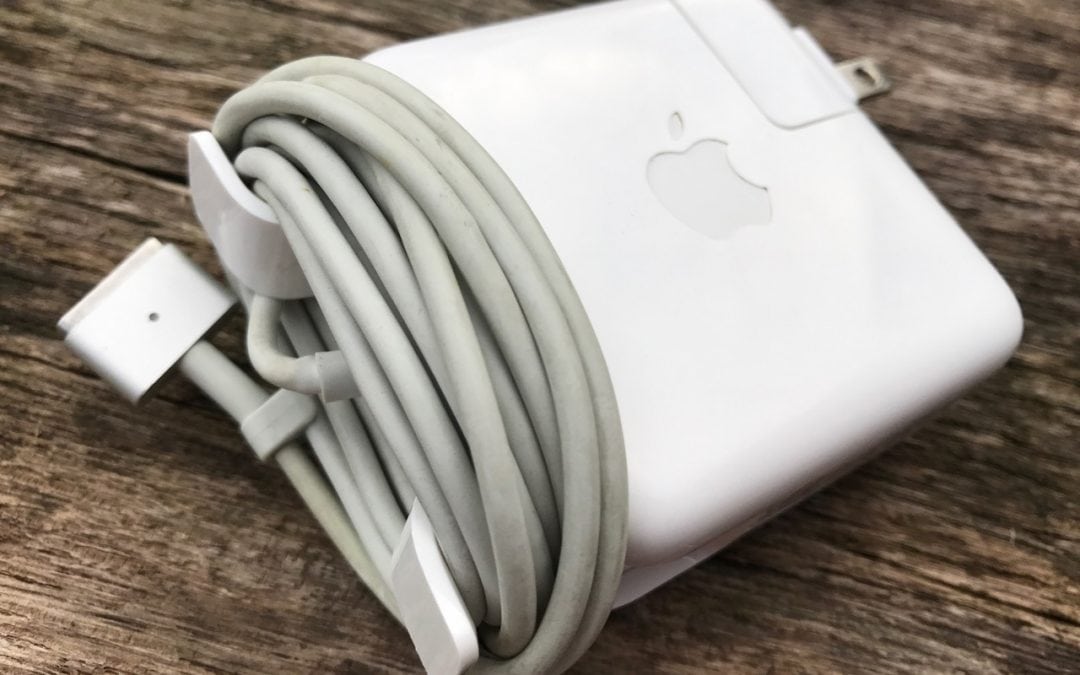 ---
BLUE SIDE OF ERASER
Why on earth would an eraser need to be two different colors? As a kid, you might have heard the rumor that the blue part was there to erase ink. Well, that is not exactly true, as they were actually used to erase pencil marks on thicker types of paper. The paper artists use are more sensitive to friction, so they need a different eraser.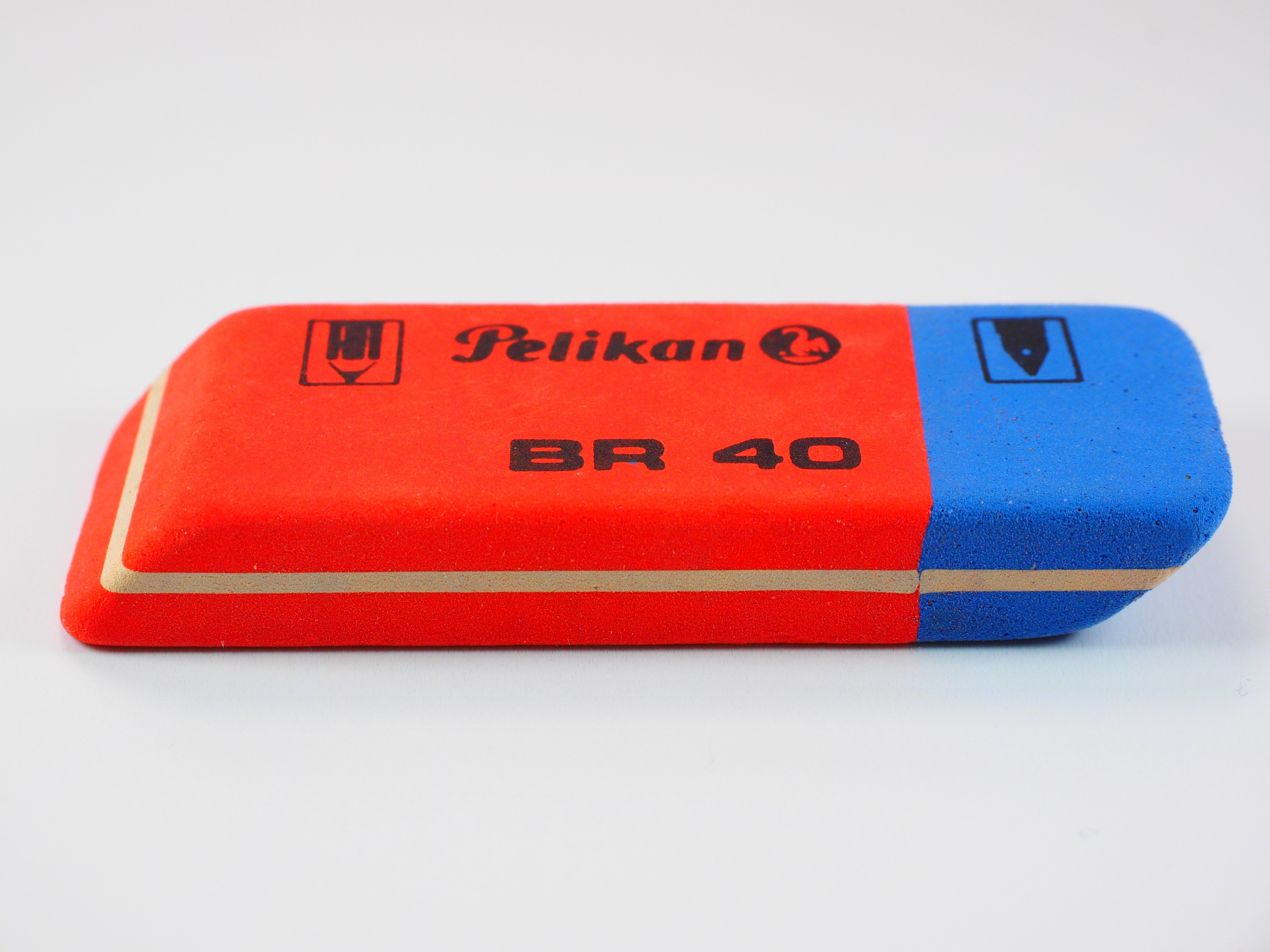 ---
KEYBOARD BUMPS
Look at any keyboard, and you will realize that the F and J keys have two little bumps on them. Have you ever wondered why they were there? Well, they are in place so that users can find their way on the keyboard without looking at the keys. You can then keep your eyes on the screen and type more comfortably, especially with some experience.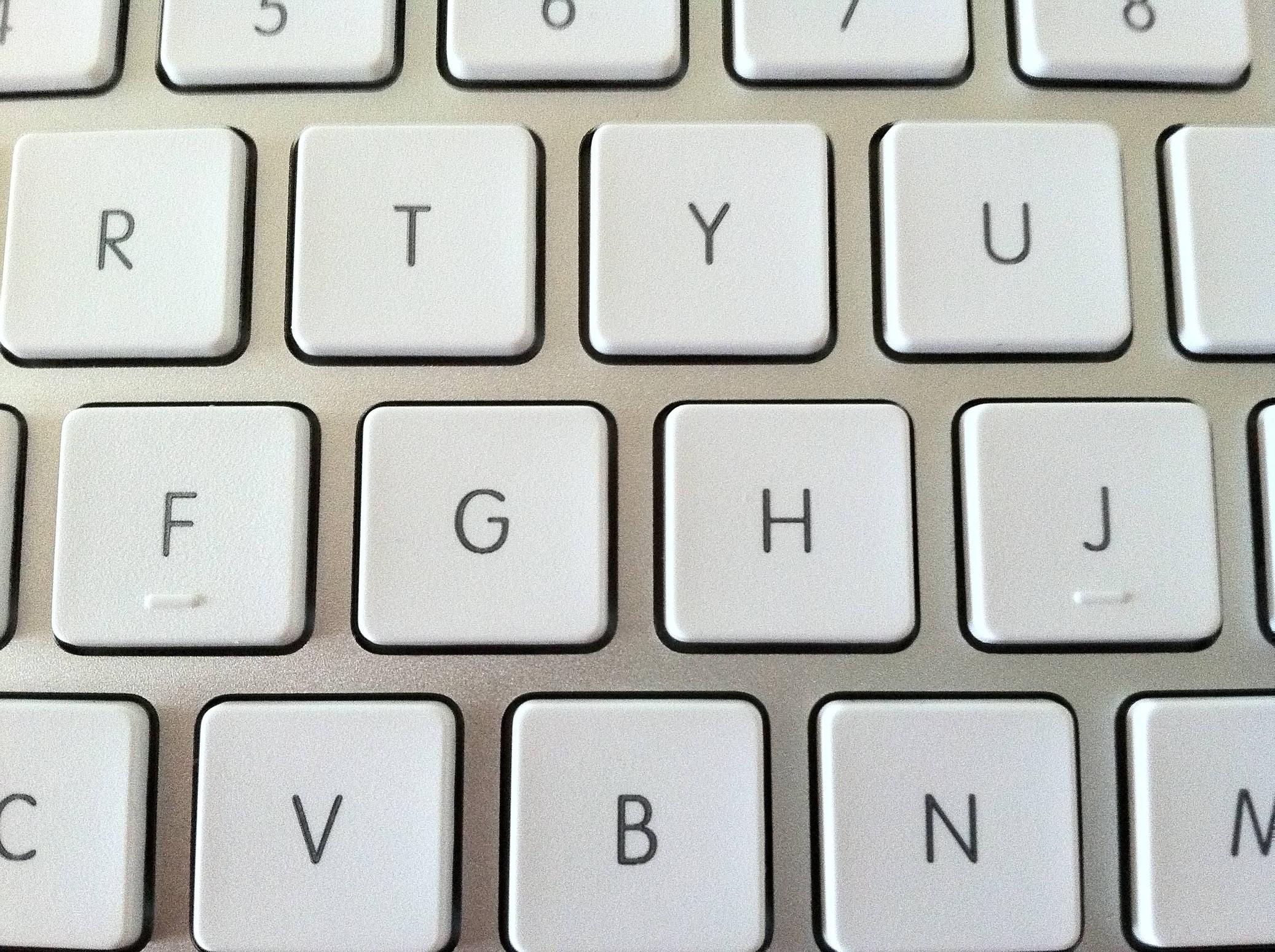 ---
FLAT TAKEOUT BOXES
When we order Chinese food, most of us bring it home and dump it onto our own plates, or simply eat it straight out of the carton. However, this is all wrong. Chinese takeout boxes are actually designed to be their own plates! While the food is still in the container, carefully pull the sides apart and set it flat on the table. It's so much simpler this way!
---
LINES OF RED SOLO CUP
You were probably too busy having fun to notice a series of horizontal lines on these cups. Well, they have a purpose; they're there to tell us how much alcohol to put in the cup. At the bottom, the first line measures one ounce, which is one shot of hard liquor. The next line is five ounces, a perfect amount for a glass of wine, while the last line denotes 12 ounces, which is the size of one beer.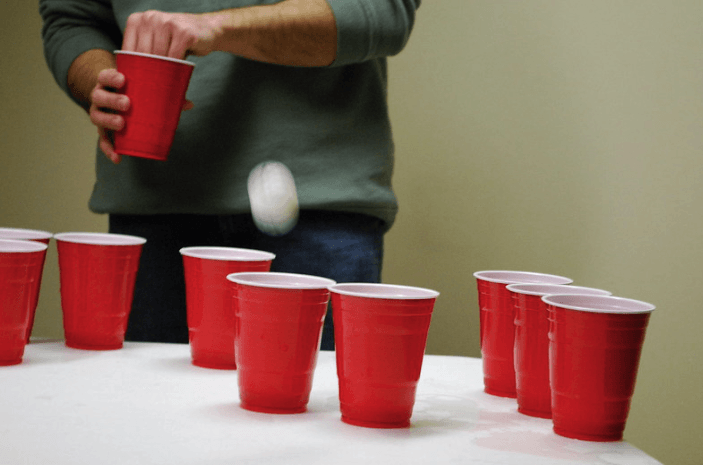 ---
DISCS UNDER BOTTLE CAPS
One day in your life, you've probably looked under the cap on a soda bottle and noticed a little plastic disc. At first, it seems unnecessary, but the disc is actually there to help with carbonation. Don't ask us to get all scientific, but in basic terms, the discs trap carbon dioxide so that the soda doesn't lose its gas.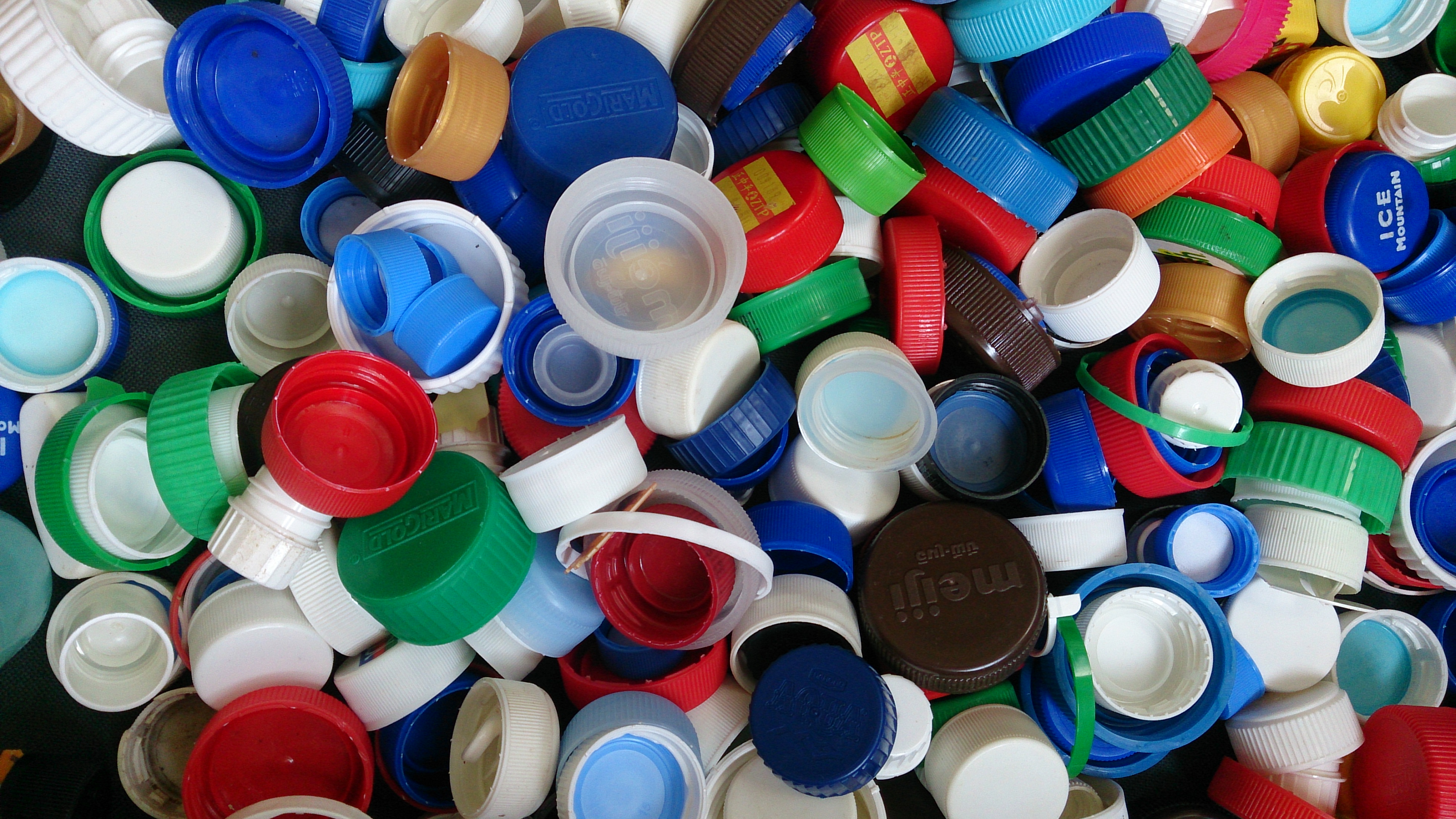 ---
RIDGES ON COINS
Maybe you haven't noticed this, but quarters and dimes have rough edges, while pennies and nickels don't. Go ahead and have a look. Well, this is because back in the day, coins were stamped in different weights to reflect the coin's true value. To avoid people shaving the edges of the coins and melting them into new ones, ridges were put to make it easy to tell if the edges have been tampered with.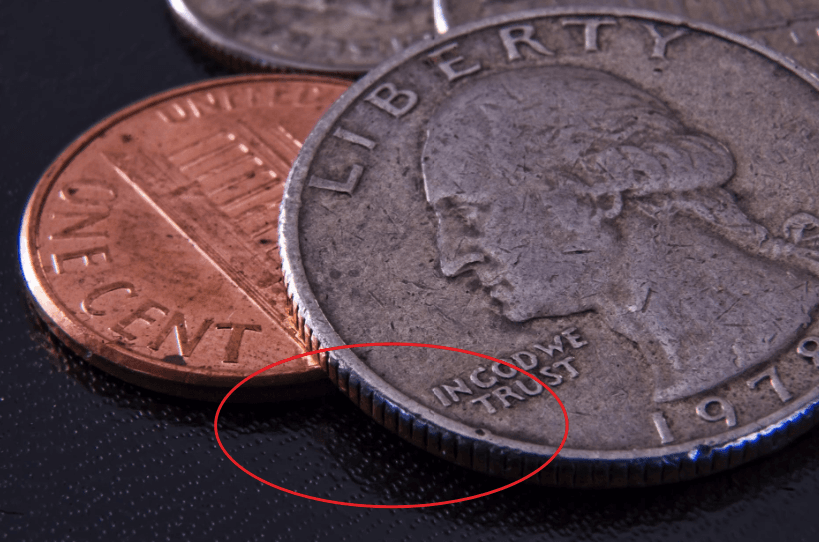 ---
GETTING KETCHUP OUT EASILY
We have all dealt with the perils of slow-moving ketchup. Sometimes, it takes forever for it to come out of the bottle. One brand even had a commercial where they emphasized this. However, you just need to turn the bottle to a 45-degree angle, use your palm to tap the '57' logo, and it will start flowing.
---
LOOPS ON GROCERY CARTS
Yes, grocery carts fill a lot of things, but what most people don't realize is that there are loops that help frame the fold-out section to help protect the things in your cart. Thanks to these loops, you can hang plastic bags with fragile items such as eggs and bread, cause you don't want them to be squished by heavier objects.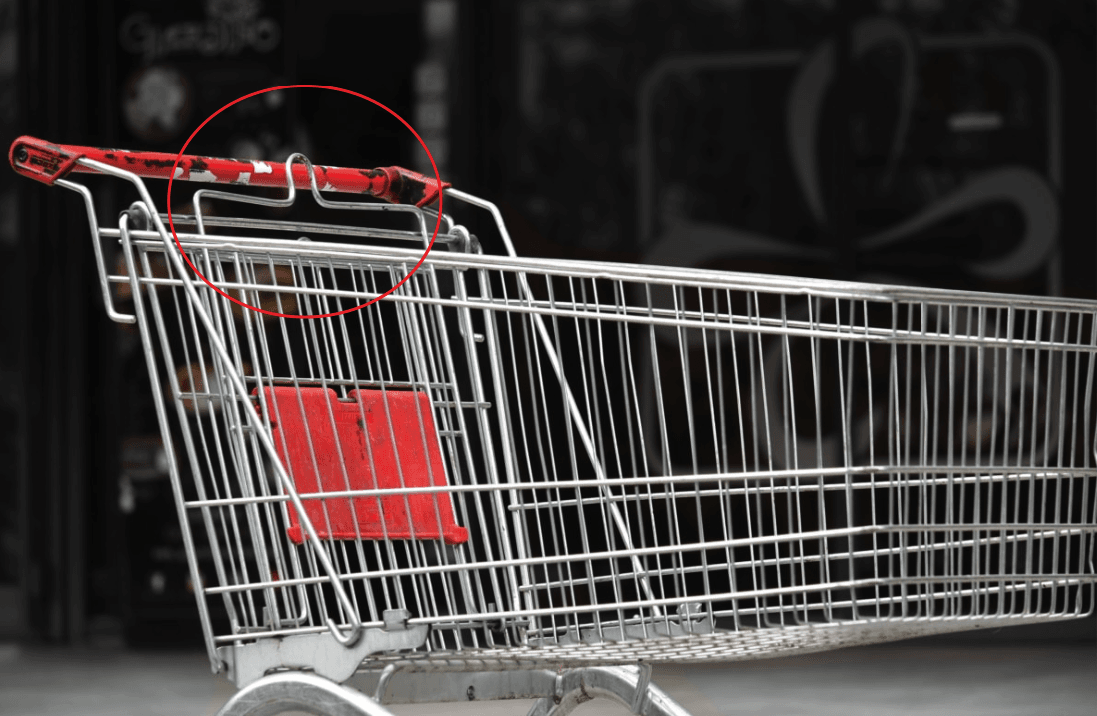 ---
MARGINS ON LINED PAPER
Have you ever wondered why notebook paper had margins? Well, many years ago, when rats would often go into people's homes, they would chew on paper. With margins on it, a rat could eat the edges of it only. Obviously, this feature is no longer relevant, but they still help protect what's written on the paper from general wear and tear. ---
EXTRA FABRIC WITH CLOTHING
You're probably familiar with the tiny bag with an extra patch of fabric that comes with some clothes. Most people think it's there in case the shirt or pants rip, and they can patch it with the fabric. However, that's not why it's there. The extra fabric is there so you can test out washing the material a certain way, to see if the colors will bleed or if the material will shrink.
---
PAPER CONDIMENT CUPS
Why do we have to fill around twelve of these tiny paper condiment cups every time we order fries? They're so tiny that if we order chicken fingers, we can't even dip them in our sauce! Well, we have been using them wrong all along. These tiny cups can easily be unfolded so they look like a little plate, just like in the photo above.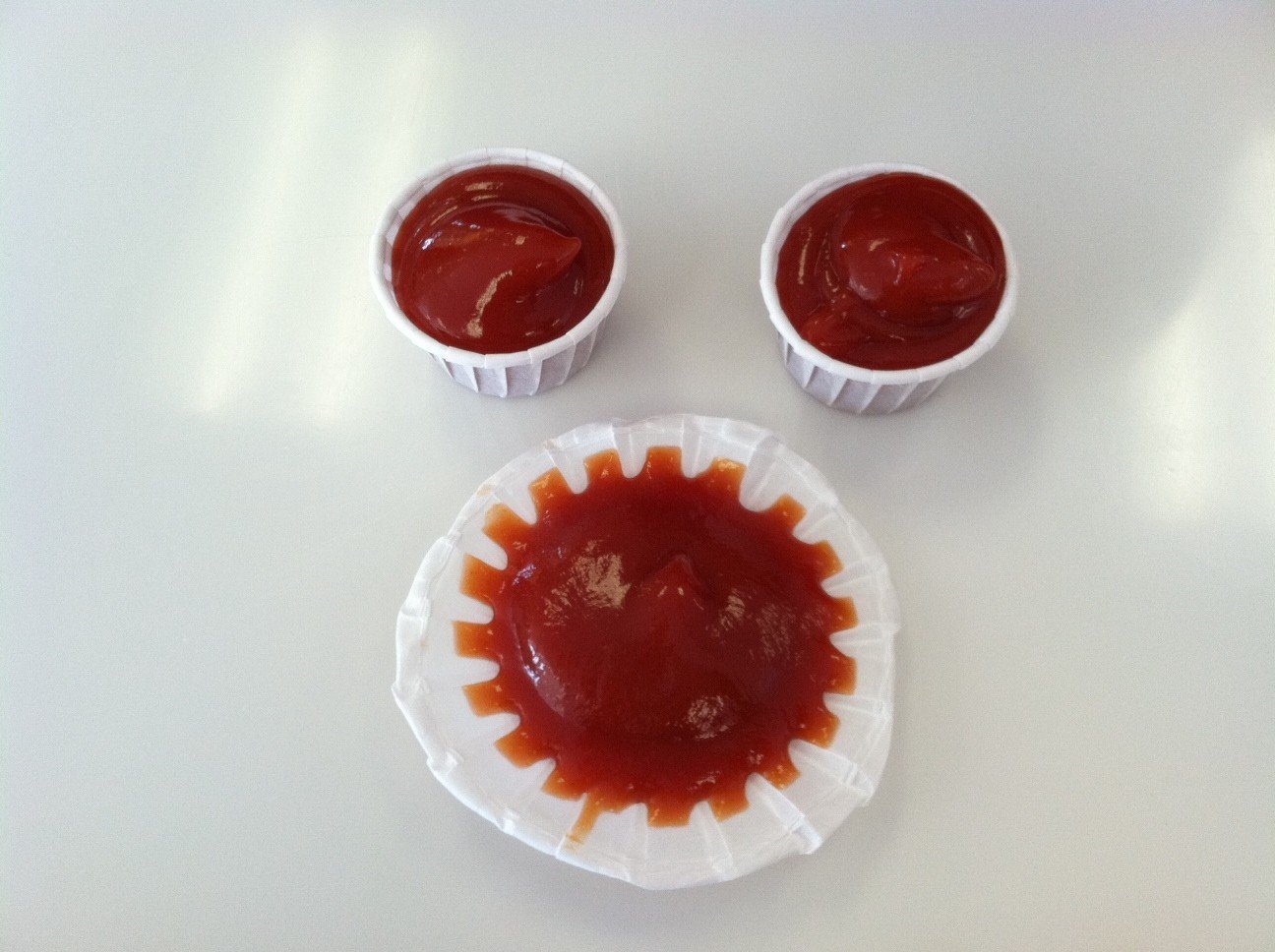 ---
CYLINDER TOWARD END OF CABLE CORD
We've all used some kind of cable or power cord before, and you might have noticed a big cylinder-shaped lump at the end of the cable. They are actually ferrite cores, and they prevent any electromagnetic interference. One such interference, for example, is the kind you get when your cell phone gets too close to a speaker and you can hear a weird noise in your call.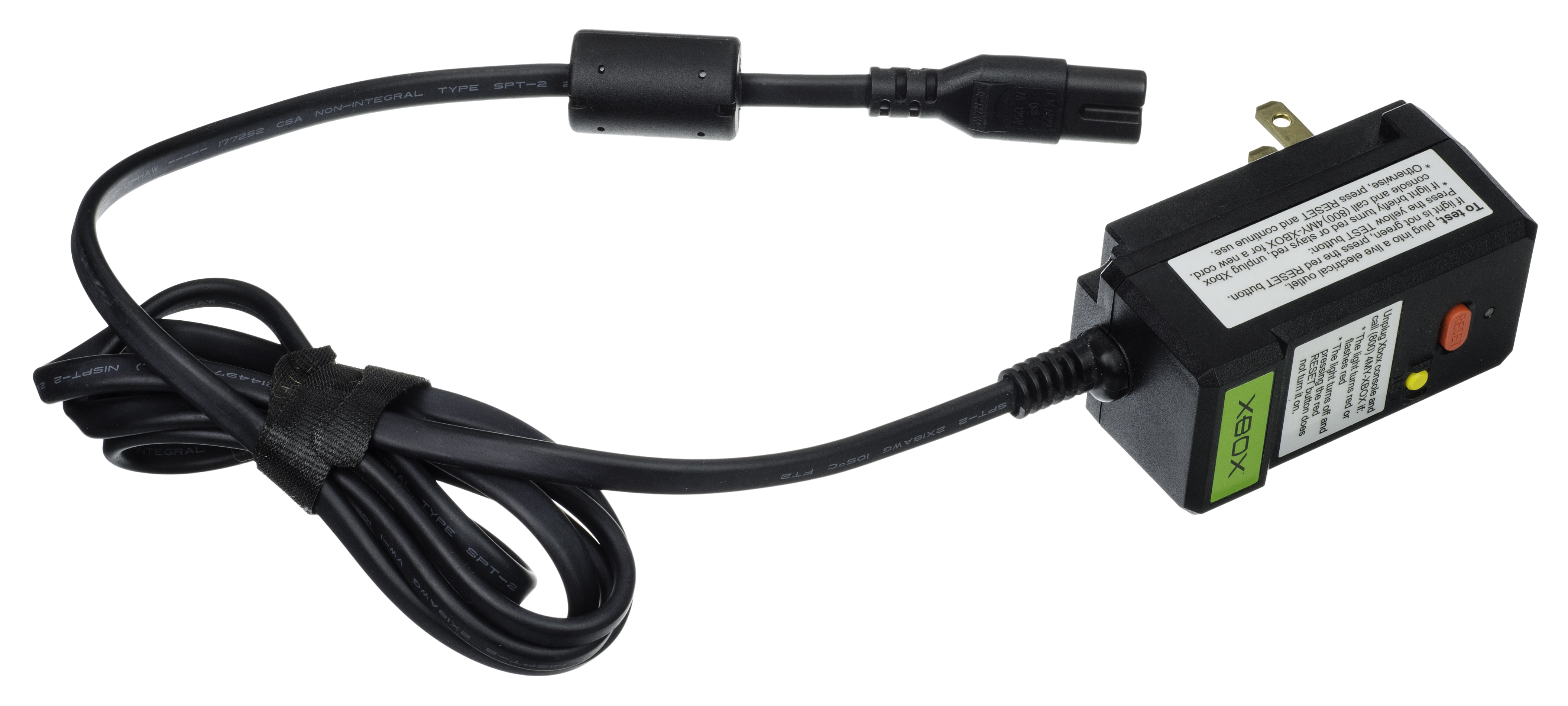 ---
PLASTIC LIDS ON CUPS
You might be surprised by this one. The plastic lids on top of disposable cups are there to double as a coaster. Of course, if you are in the car, you need to keep the lid, but when you are sitting down and enjoying a hot drink, the ridges on the lid are designed to serve as a coaster that hugs the base of the cup.
---
DETACHABLE HEADREST IN CARS
When you were a kid, did you ever sit in the backseat on family road trips and play with the headrest of the person in front of you? Come on, I can't be the only one, right? Well, you might have noticed that the headrest can completely come out of the seat, and in an emergency, if you're trapped in the car, as you can pull out the headrest and use the metal parts to break the window.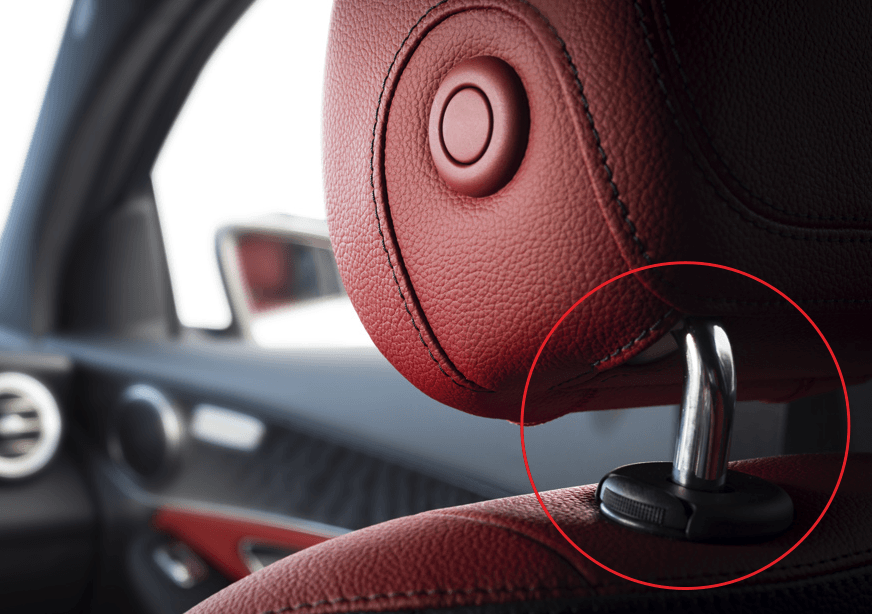 ---
THREE HANDLES ON JERRY CAN
You've probably seen a Jerry can before, especially if you like traveling and camping. If you have, you may have wondered why there are three handles at the top. Well, these are there so that the weight of the fuel is distributed evenly while carrying the can, especially if it is being carried by two people. With two people, they should each grab the outer handles.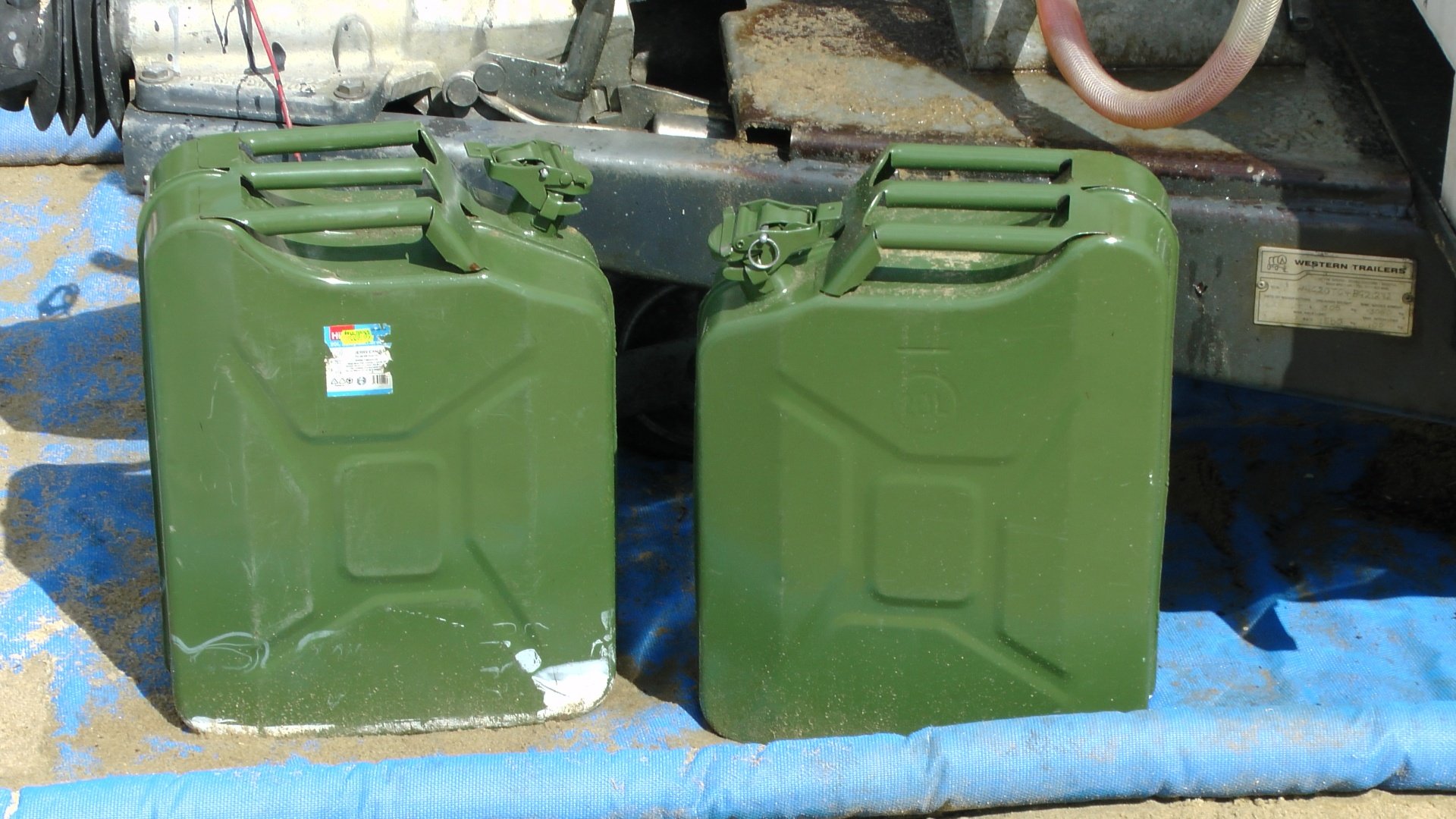 ---
POCKET IN WOMEN'S UNDERWEAR
Why are there secret pockets sewn into women's underwear? Well, they are called a panty gusset. While many believed that they are there so that women can fit tampons or other small items, that's not the case - they are there for protection, but most manufacturers don't even bother to stitch it closed. To be fair, it is much more comfortable without the extra seems.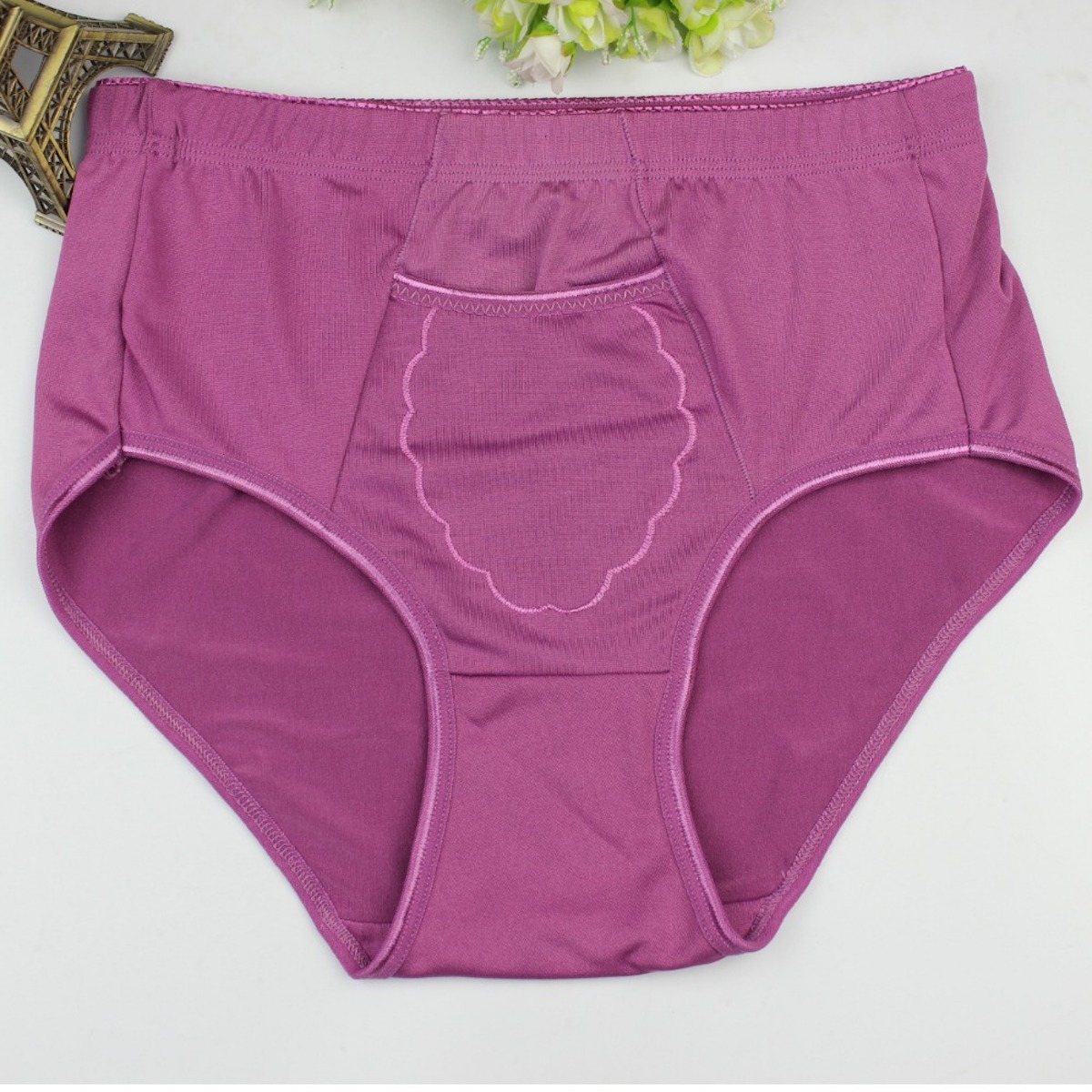 ---
WOODEN COAT HANGERS
Yes, we agree that wooden coat hangers are fancy and classy, but that is not why wood was used. They also help repel moths and other insects that may damage the clothes. Heavy clothing, in particular, is prone to this, and the cedar wood has a pleasing smell that moths and other bugs hate.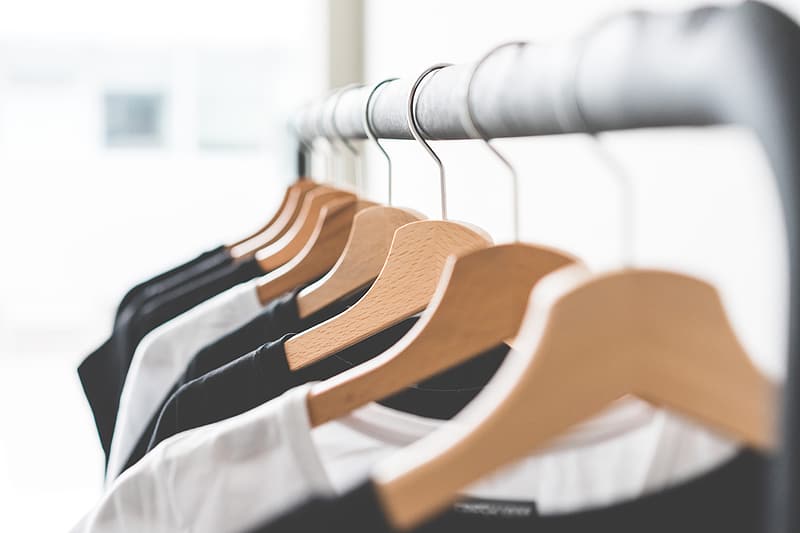 ---
VEGETABLE PEELERS
Not everyone uses their vegetable peeler to its full extent! You can use it for way more than just peeling the skin off your carrots and potatoes. For example, you can use it to slice onions! Not only is it faster, but it also helps to prevent those onion tears.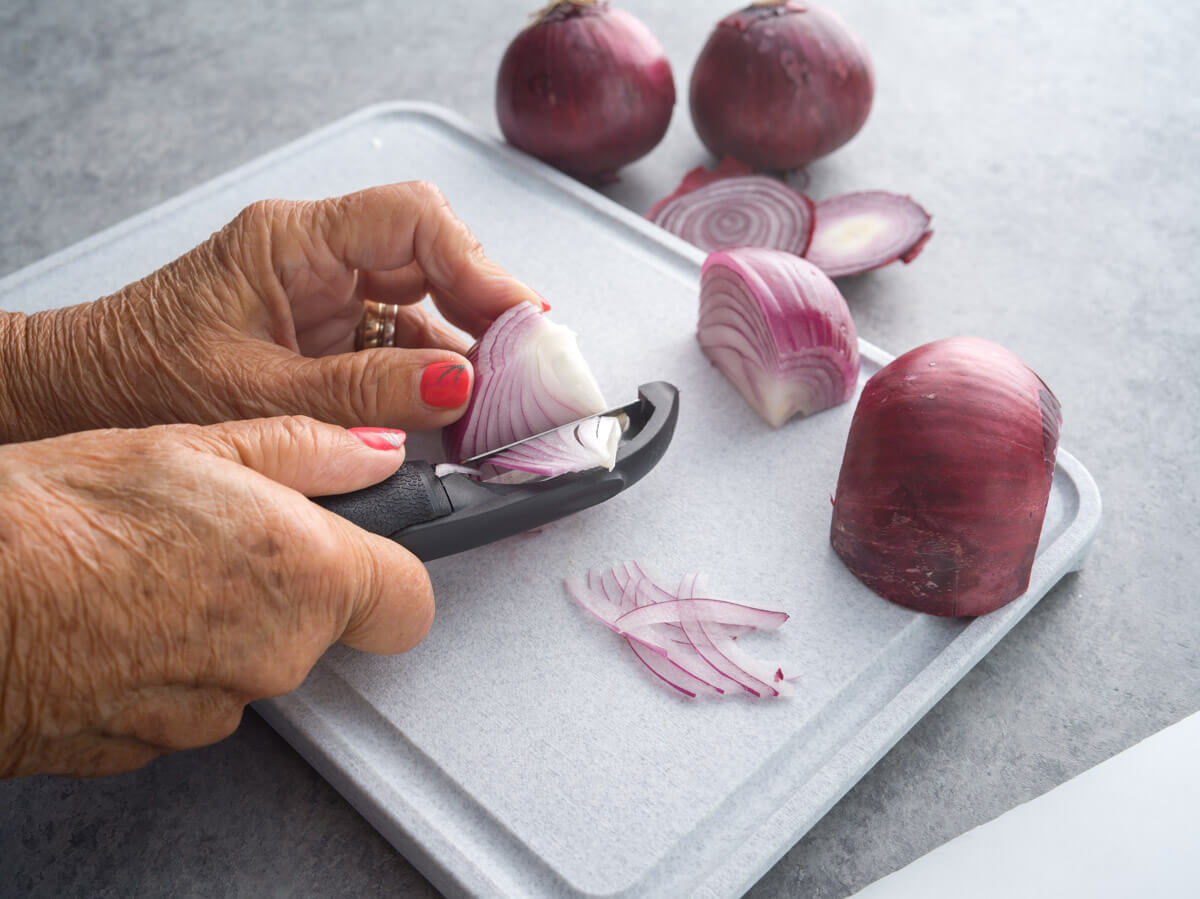 ---
COLORED SQUARES ON TOOTHPASTE
Have you ever noticed that at the bottom of the tube of toothpaste, there is a colored block? It is usually blue, red, green, or black. These blocks are called "eye marks," and they assist machines at the assembly line to know where to cut and fold the packaging. Without it, tubes of toothpaste would be stuck to one another.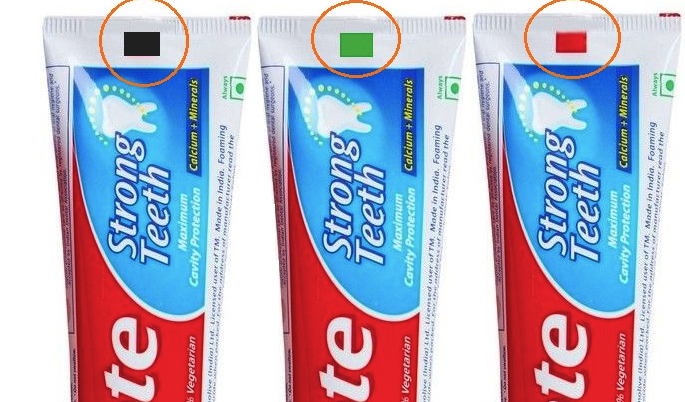 ---
THE HOLE IN THE SPAGHETTI SPOON
When you think of a spaghetti spoon, you might wonder why it has such a strange shape. Well, the middle of the spoon is actually designed that way to help you figure out the portion of spaghetti for dinner. The more you know, huh?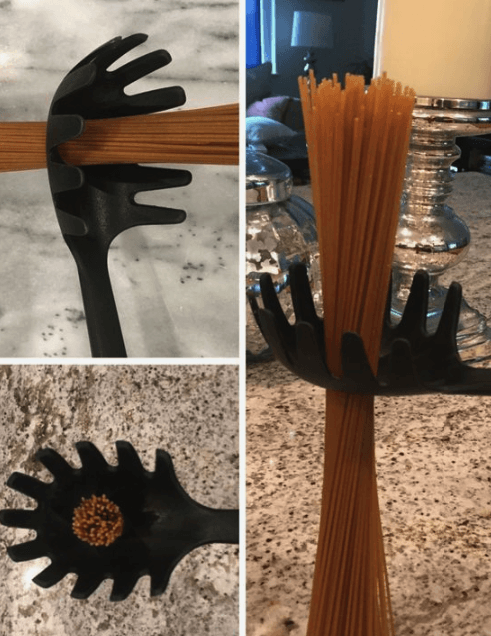 ---
HOLES IN POT HANDLE
If you are not a professional cook, you probably wonder why most pots and pans have a hole by the end of the handle. Or, you may have never noticed that it was there. There are two good reasons for this. First, it allows you to easily hang it in your kitchen with the use of a hook, and second, you can use the hole to hold a utensil, just like in the photo above. Try it next time!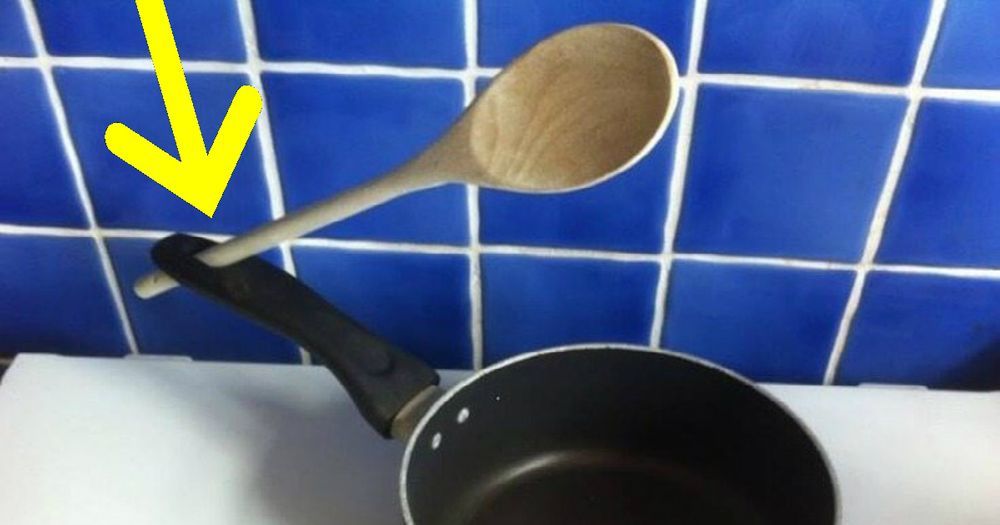 ---
VACUUM CLEANER ATTACHMENTS
Do you know all of those things that come with your vacuum? You know, the ones you throw into the back of the cleaning closet, never to see the light of day again? Well, it's time to get them out and start cleaning! Those things can save you a lot of time because they're designed for hard to reach spaces.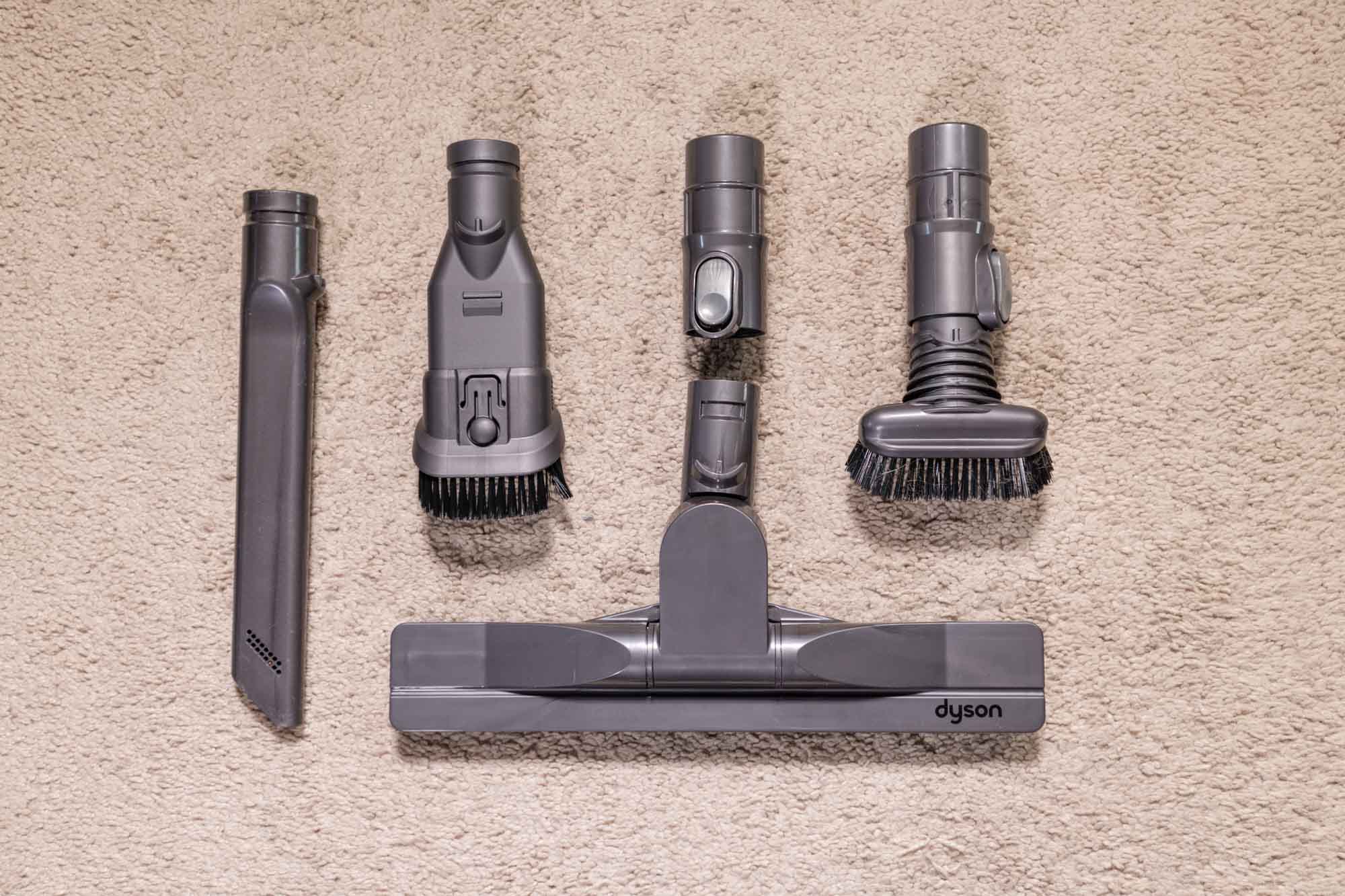 ---
THE LOOPS IN BOOTS
We have learned by now that all loops are there for a purpose. No one adds something to a product just for fun. Military-style footwear normally has a loop at the back. They are used to pull the boot up when you're getting dressed. You can also use it to hang your boots up. Lastly, you can wrap your laces there for more support.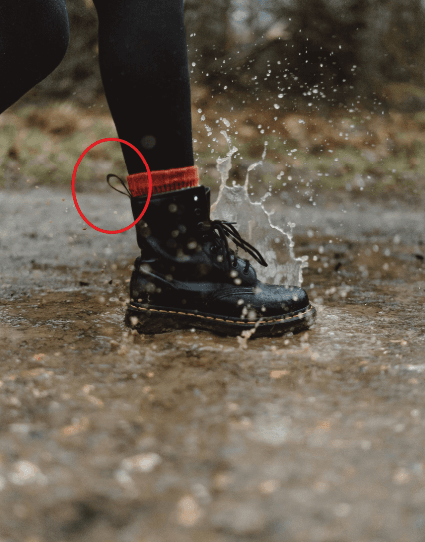 ---
YOGURT TOPPINGS
Everyone loves those little yogurts with two sides. Having a topping for your snack makes it feel way fancier, but it's always so difficult to get the topping out onto the yogurt, right? Try folding the container so that the toppings flip into the yogurt instead. You're welcome.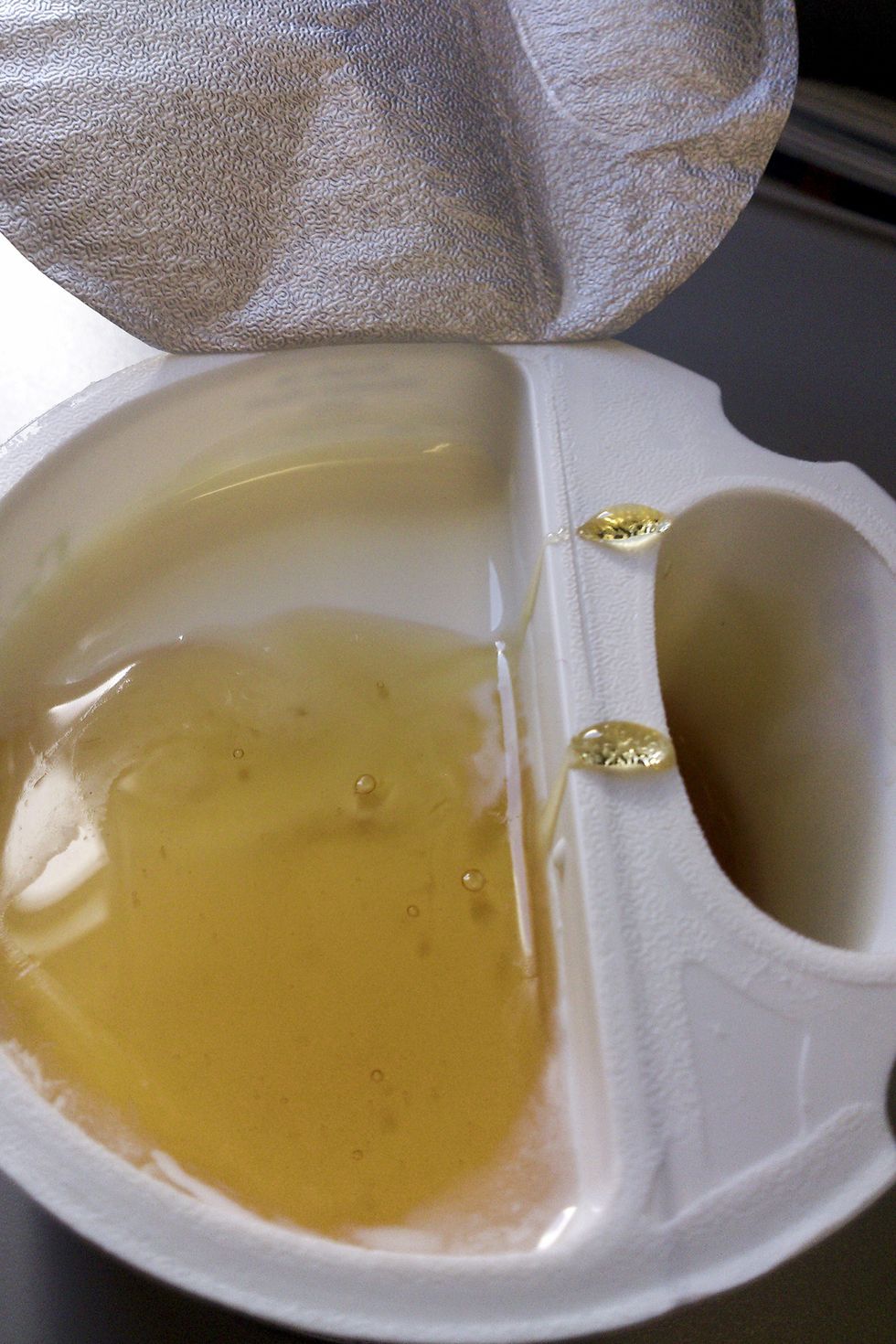 ---
AIRPLANE SEATS
Not everyone takes a suit or a blazer on a plane, but if you're the kind of person who does, then this one is for you. The hook keeping the tray table upright on the back of the seat is not just there for that single purpose. It also doubles as a coat hook!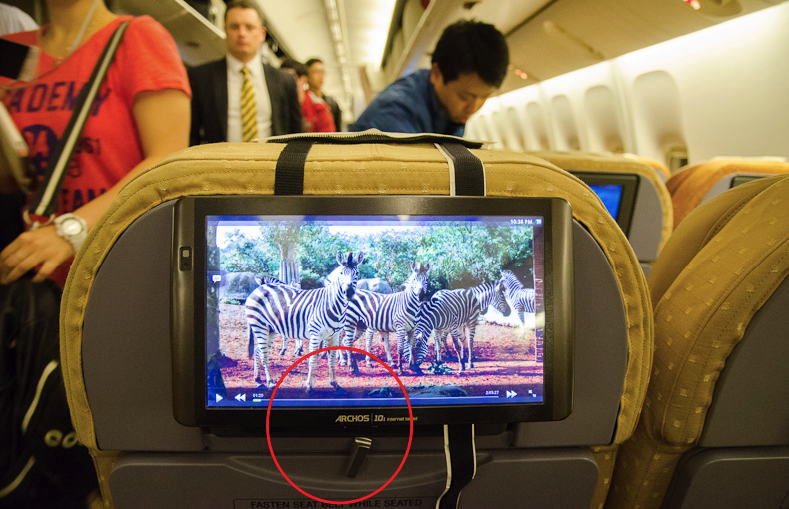 ---
TABS ON FOIL AND CLING WRAP
Trying to get cling film or aluminum foil out of the box can be a total pain, but it doesn't have to be. There are usually little tabs that you can push in at the side of every box to help grip the roll. This way, the roll stays in place as you pull it!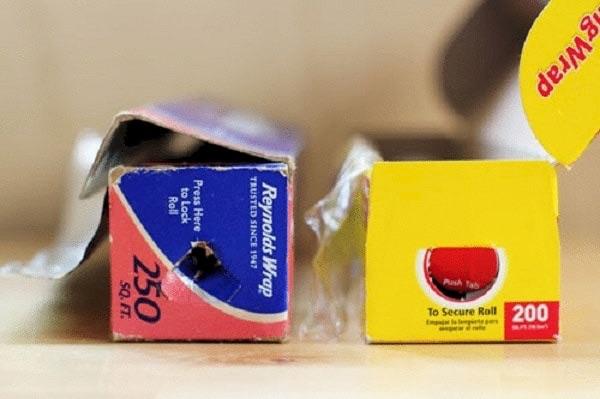 ---
EATING CHOCOLATE
We know that chastising people for eating chocolate incorrectly isn't a good move, so you eat yours however you want. But remember that you can get more of that goodness much faster by snapping the pieces towards the packet, rather than away from it!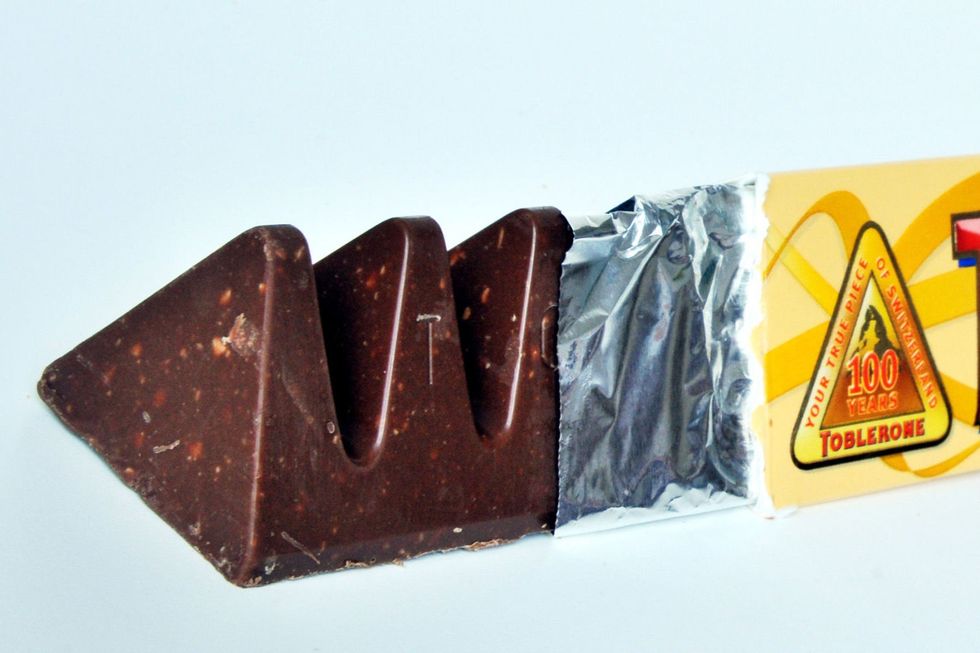 ---
SHAMPOO AND CONDITIONER
When you use shampoo, you obviously massage it onto your scalp to get rid of all the dirt and oil that has formed at the roots. But you don't want to repeat this with your conditioner! Instead, apply the conditioner to the ends of your hair first, working backward. The oldest and driest parts of your hair are at the ends, so they need it more!