The Office: Real-Life Partners and Lifestyles
The Office cast remains close as family, though the series ended 7 years ago. Some of the Dunder Mifflin employees have found their love on the set or behind the scenes, while others became neighbors or best friends. Let's explore the real lifestyles and couples of The Office cast together!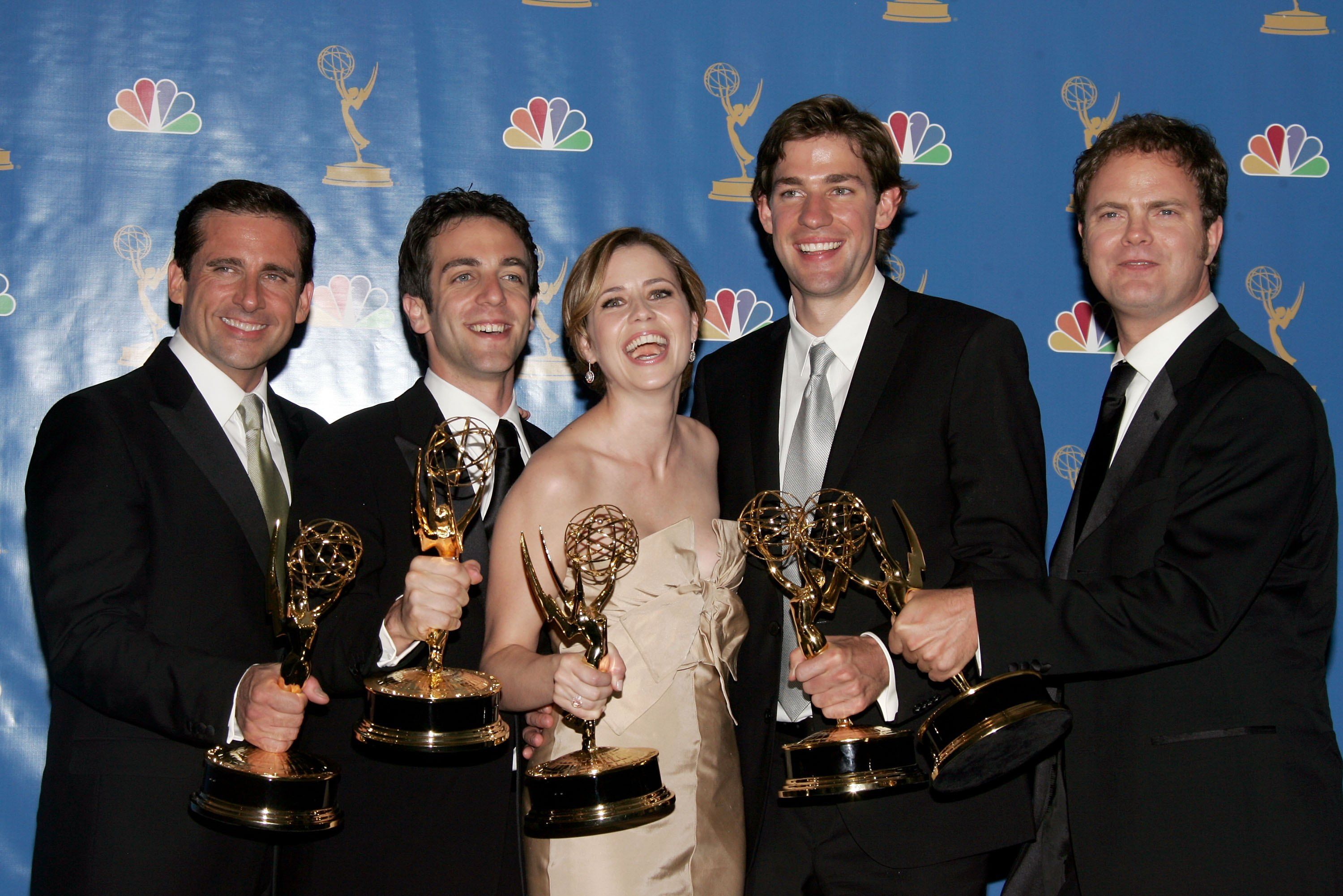 ---
PAUL LIEBERSTEIN AS TOBY FLENDERSON 
Known as the awkward and quiet human resources guy from The Office, Paul Lieberstein never planned on going into acting. He was one of the four show's writers who ended up reading lines in front of the camera at the request of showrunner Greg Daniels. In addition to writing and acting, Lieberstein was the executive producer, director, and seasons' 5-8 showrunner of The Office.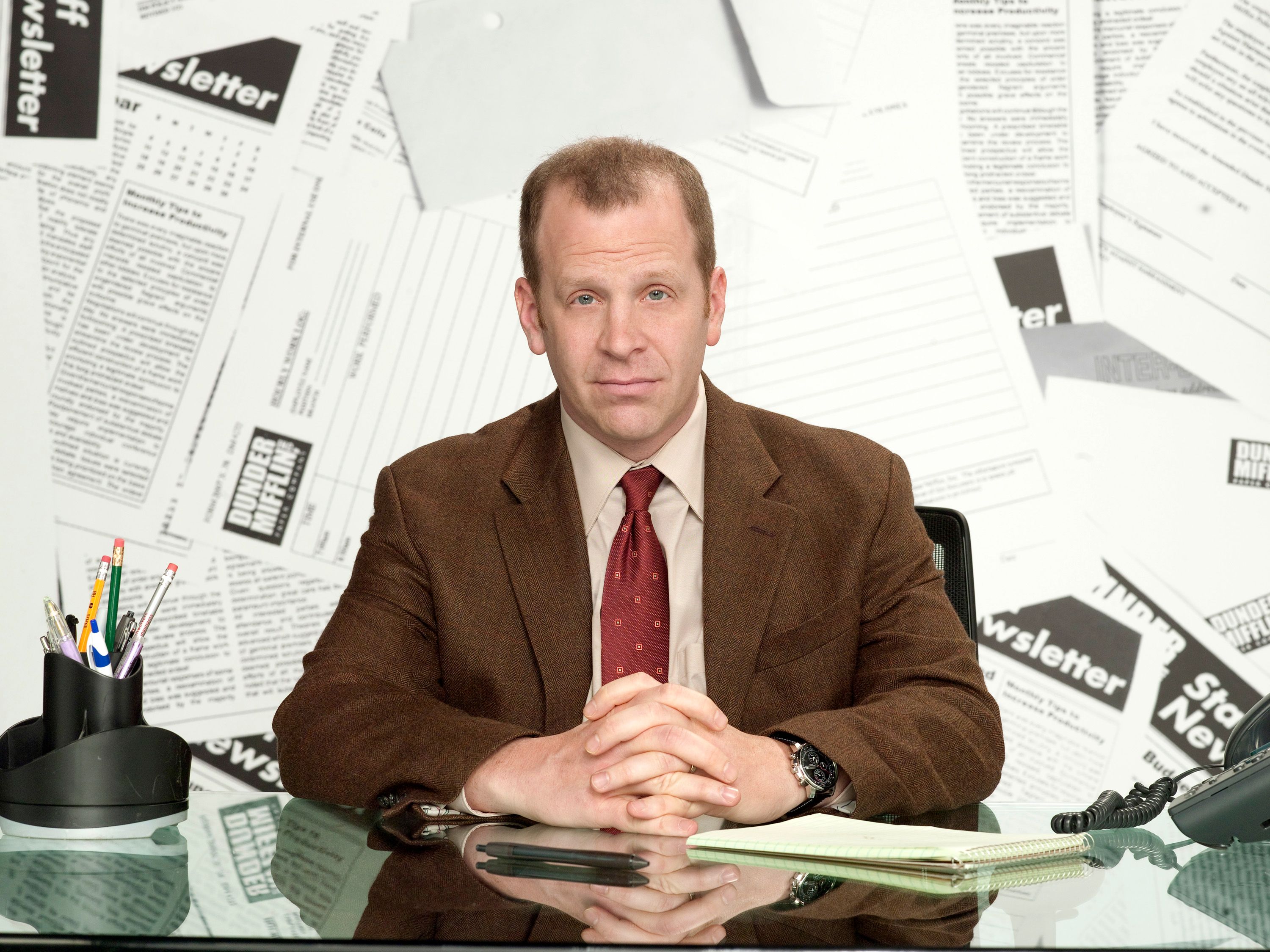 ---
Paul rejoined his sitcom castmates in other series he wrote, directed and produced like The Mindy Project, Ghosted, The Newsroomб and Space Force. But his connection to The Office family goes far beyond the screen. Lieberstein's sister Susanne is married to producer Greg Daniels.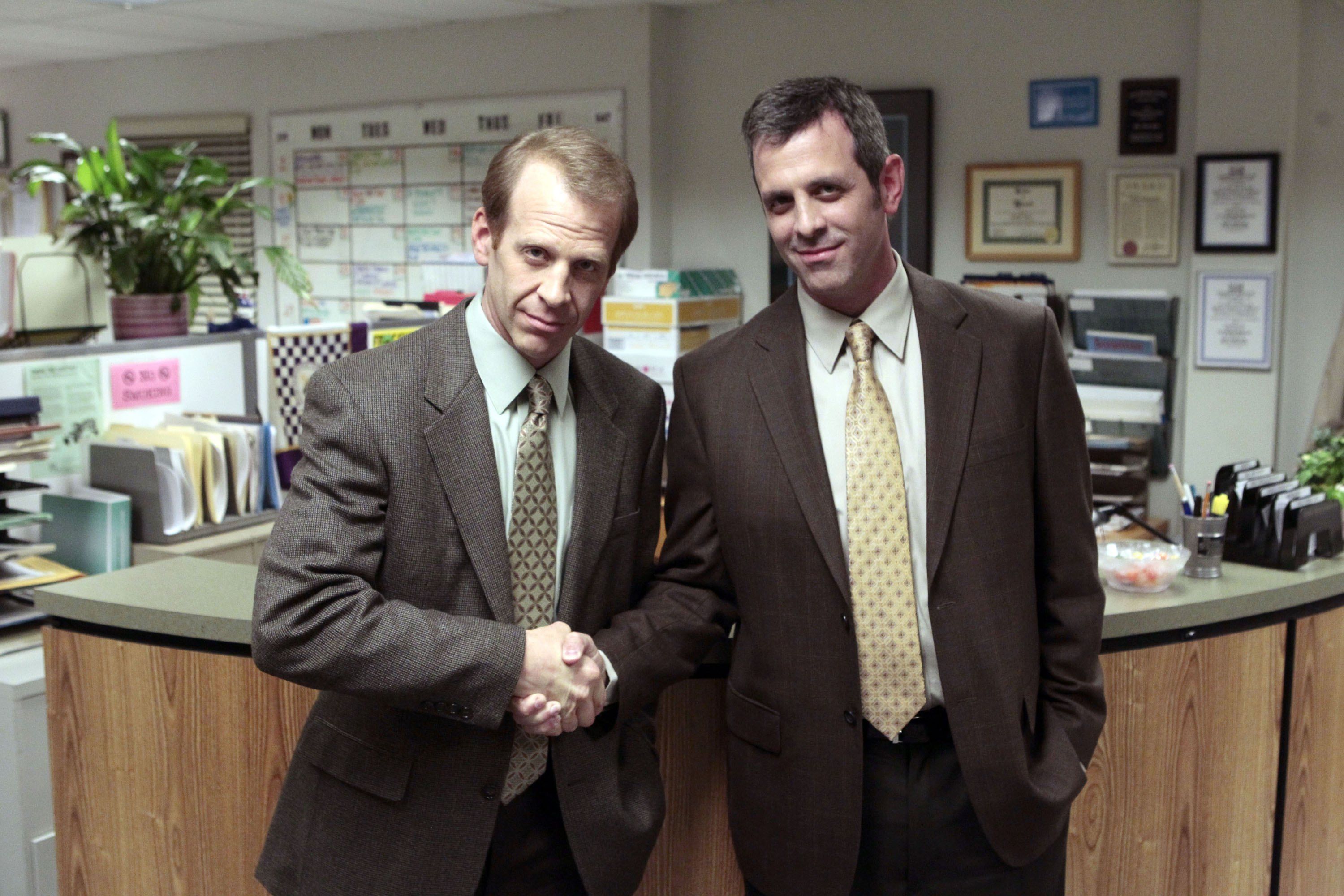 ---
And his brother Warren was married to Angela Kinsey, aka Angela Martin from Dunder Mifflin, for 10 years. As for Paul's private life, he has been happily married to his second wife, Janine Serafin Poreba, since 2008. 
And the most attentive fans of the sitcom might recall Janine from season 4's episode "Dunder Mifflin Infinity" where she played Toby's new girlfriend Amy. In April 2020 Lieberstein announced that he's working on a new workplace sitcom where employees are isolated at home due to the pandemic. 
---
KATE FLANNERY AS MEREDITH PALMER 
A comedienne by nature, Kate Flannery had a lot of fun playing the "wildly inappropriate" Meredith. Moreover, as Kate revealed in an interview, her favorite scene was the infamous "Casual Friday"! Flannery's other TV appearances include shows like American Housewife, Brooklyn Nine-Nine, and Young Sheldon.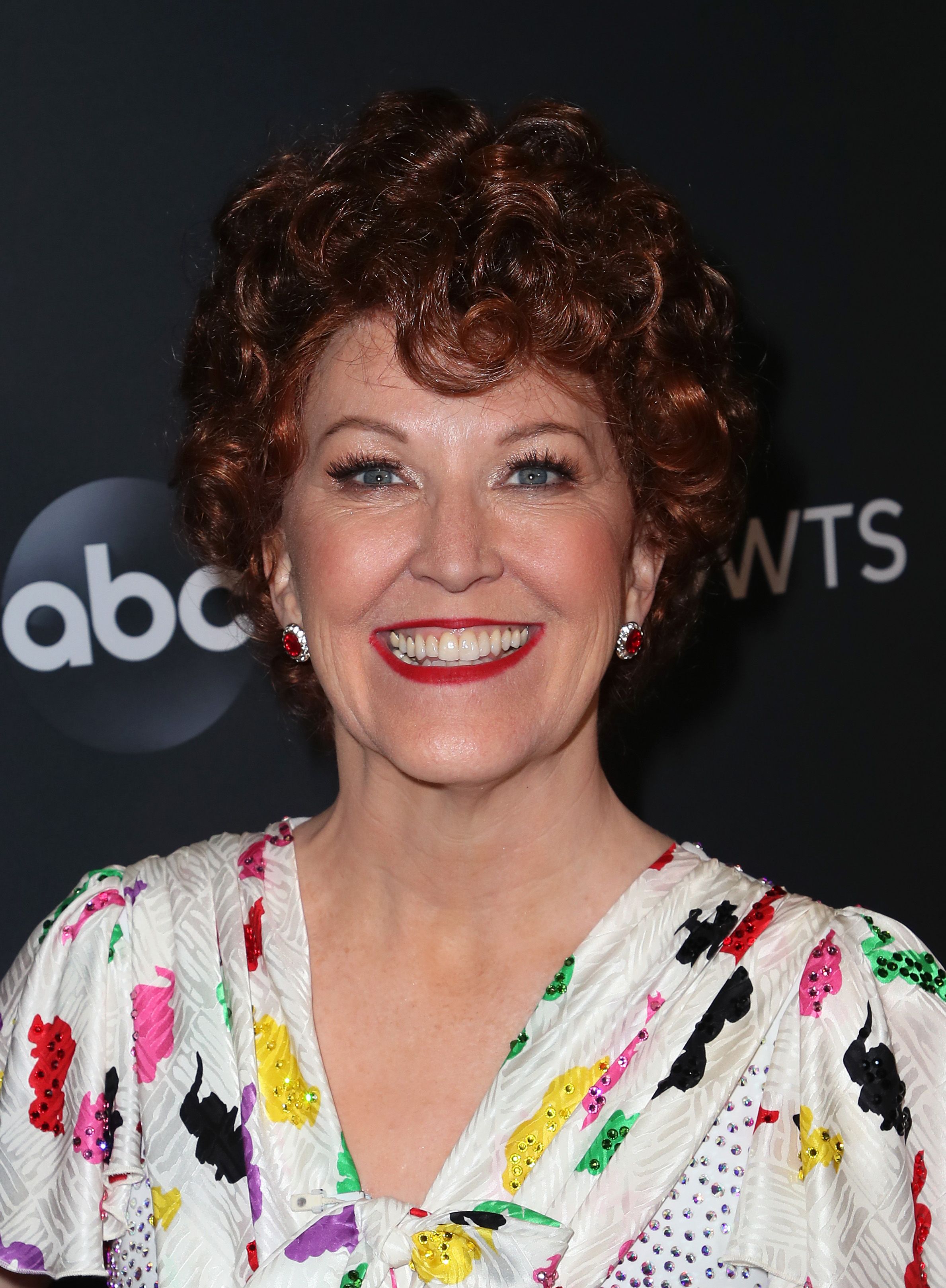 ---
She also voiced Barb Miller from Steven Universe and Carol in OK K.O.! Let's Play Heroes. Kate is good friends with Jane Lynch, and they've toured America together with the cabaret-style comedy show "See Jane Sing" since 2013. Yes, Flannery is a singer with a conservatory background, who used to be a guest musician in an alternative rock band, Mono Puff.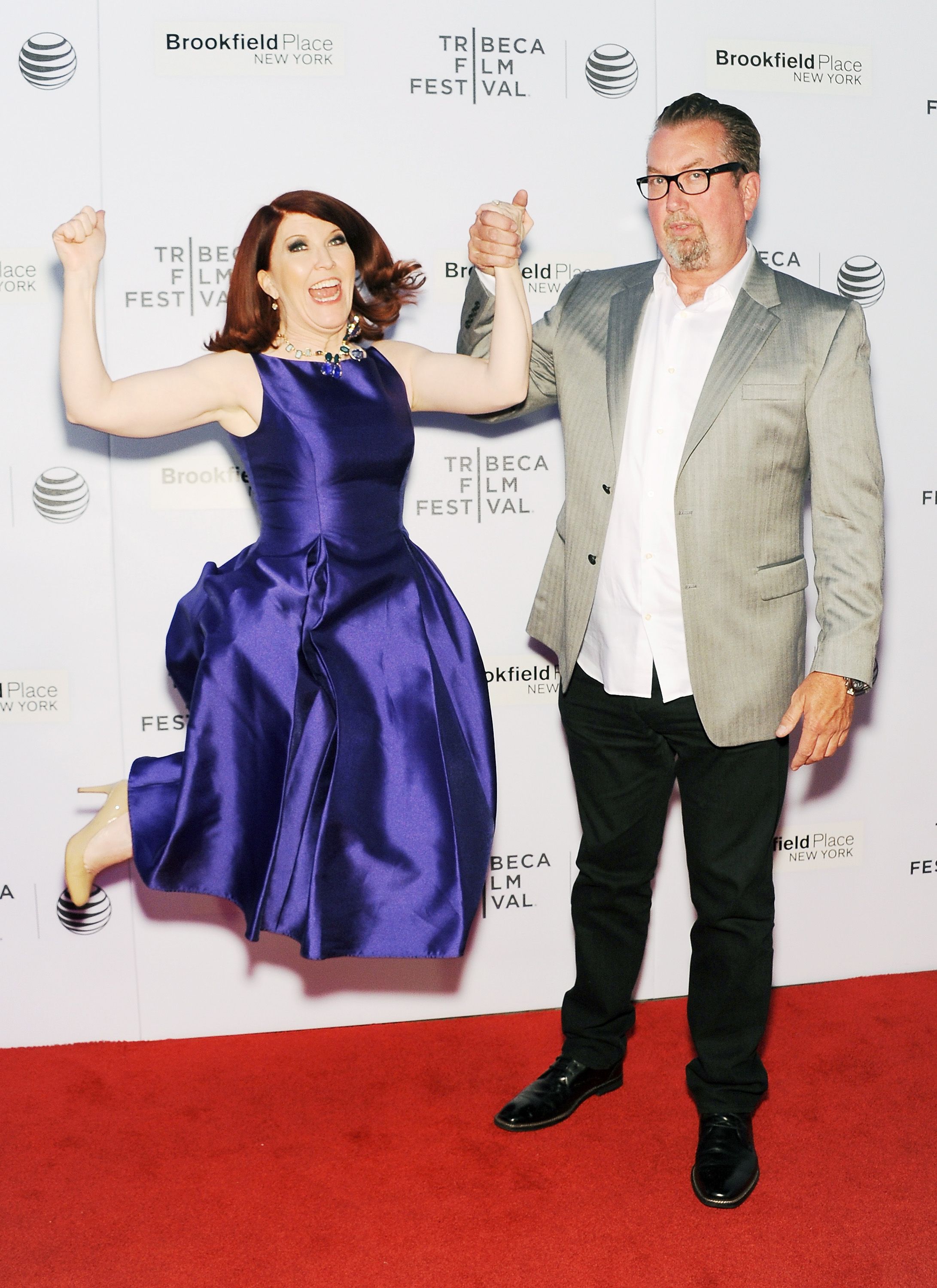 ---
As for Kate's other talents, she fine-tuned her dancing skills in season 28 of Dancing with the Stars. Apart from finding her second family on The Office, Flannery was lucky enough to meet her love behind the scenes. Kate has been dating NBC photographer Chris Haston since 2006.
The couple even shared a dance during Dwight and Angela's wedding finale. As the 56-year-old actress commented:
"I'm a late bloomer in love, in career, in everything. I say later is better because you're more calm, wiser, you get to enjoy it all with more gratitude." 
---
CREED BRATTON AS CREED BRATTON 
Born William Charles Schneider, the traveling musician picked himself a new name on his global excursion. In addition to sharing a name, both the real and fictional Creed shared an important biographical fact. Both Brattons were members of the 1960s folk-rock band The Grass Roots.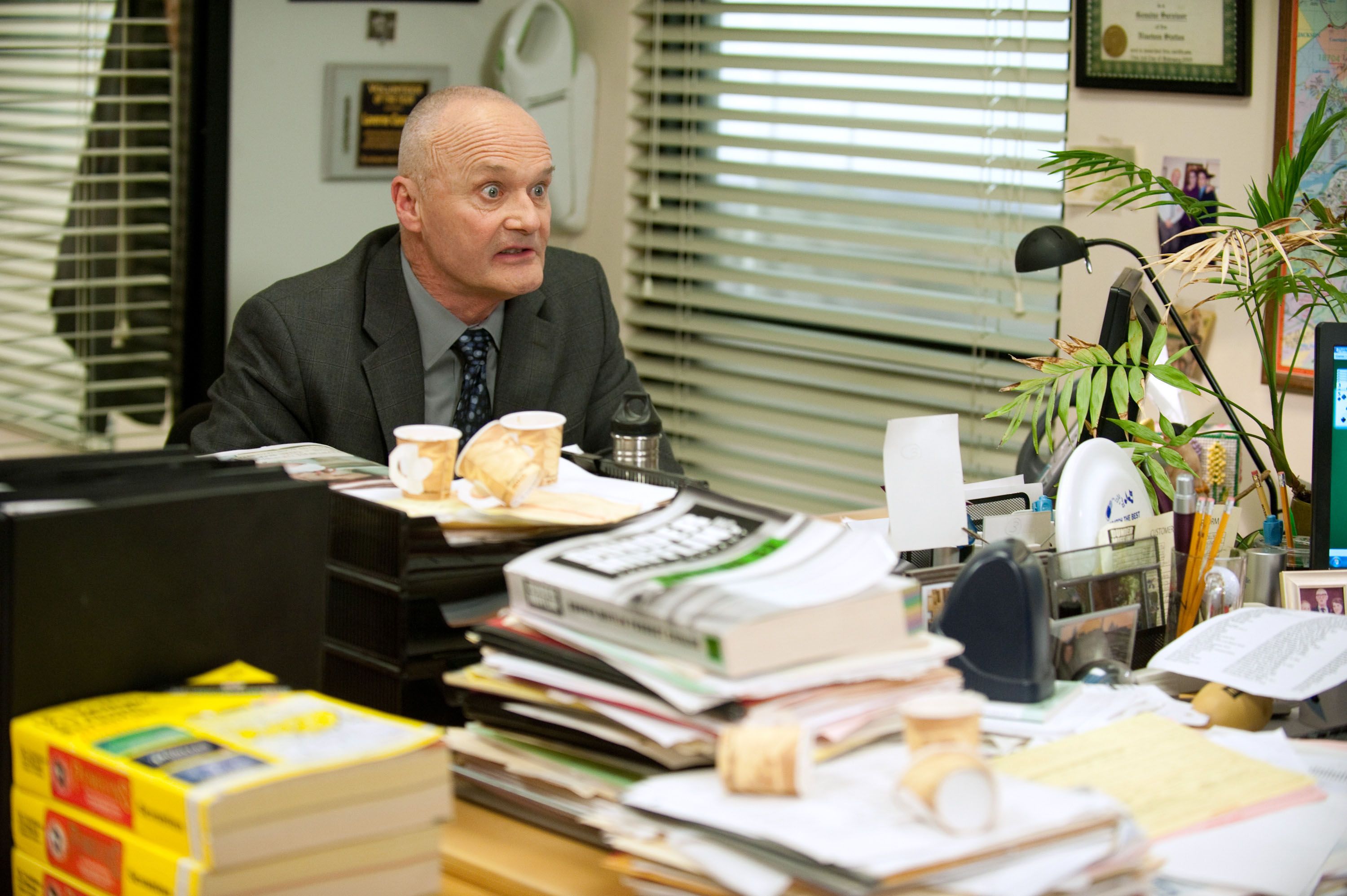 ---
In the season 3 episode "A Benihana Christmas", Creed sang "Spinnin' N Reelin'" in karaoke, and that is in fact his own song. As Bratton shared in an interview, The Office experience jump-started his musical career again, bringing him an audience he wouldn't have reached otherwise. The 77-year-old musician recently dropped his eighth solo album, and he doesn't plan on slowing down!
---
In the acting field, Creed's most recent TV appearances include the series Into The Dark and Upload. Although Bratton keeps his love life undercover, he is allegedly single. However, the actor and musician has tied the knot twice. His marriages only lasted for 7 years each, but Bratton has a daughter Annie and granddaughter Isabella.
Creed resides in LA and is a neighbor and friend of his castmate, Angela Kinsey. He's even sweet enough to give Angela's family little yard concerts!
---
ANGELA KINSEY AS ANGELA MARTIN 
Kinsey initially auditioned for the role of Pam, but she made a perfect feisty accountant at Dunder Mifflin. Among her other twenty-something TV credits are such shows as New Girl and The Hotwives. And recently she appeared on the series' "#BlackAF", "Never Have I Ever," and Princess Bride.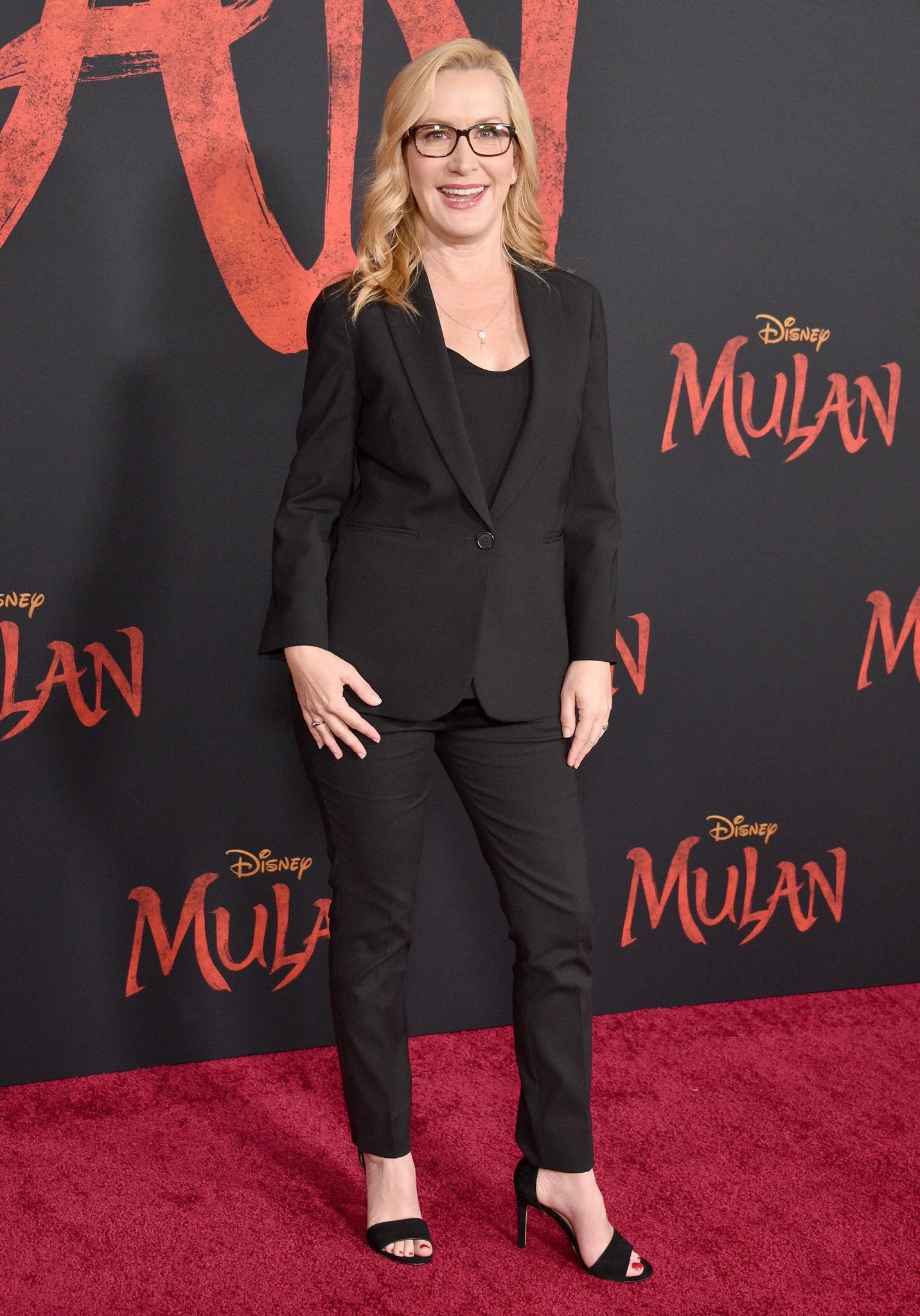 ---
As we've already mentioned, Angela was married to Warren Lieberstein, producer and writer on The Office and brother of Paul Lieberstein. The couple divorced in 2010, but they remain friends and share a daughter Isabel, who is now 12 years old. And this November, Kinsey will celebrate her 4th wedding anniversary to actor and baker Joshua Snyder.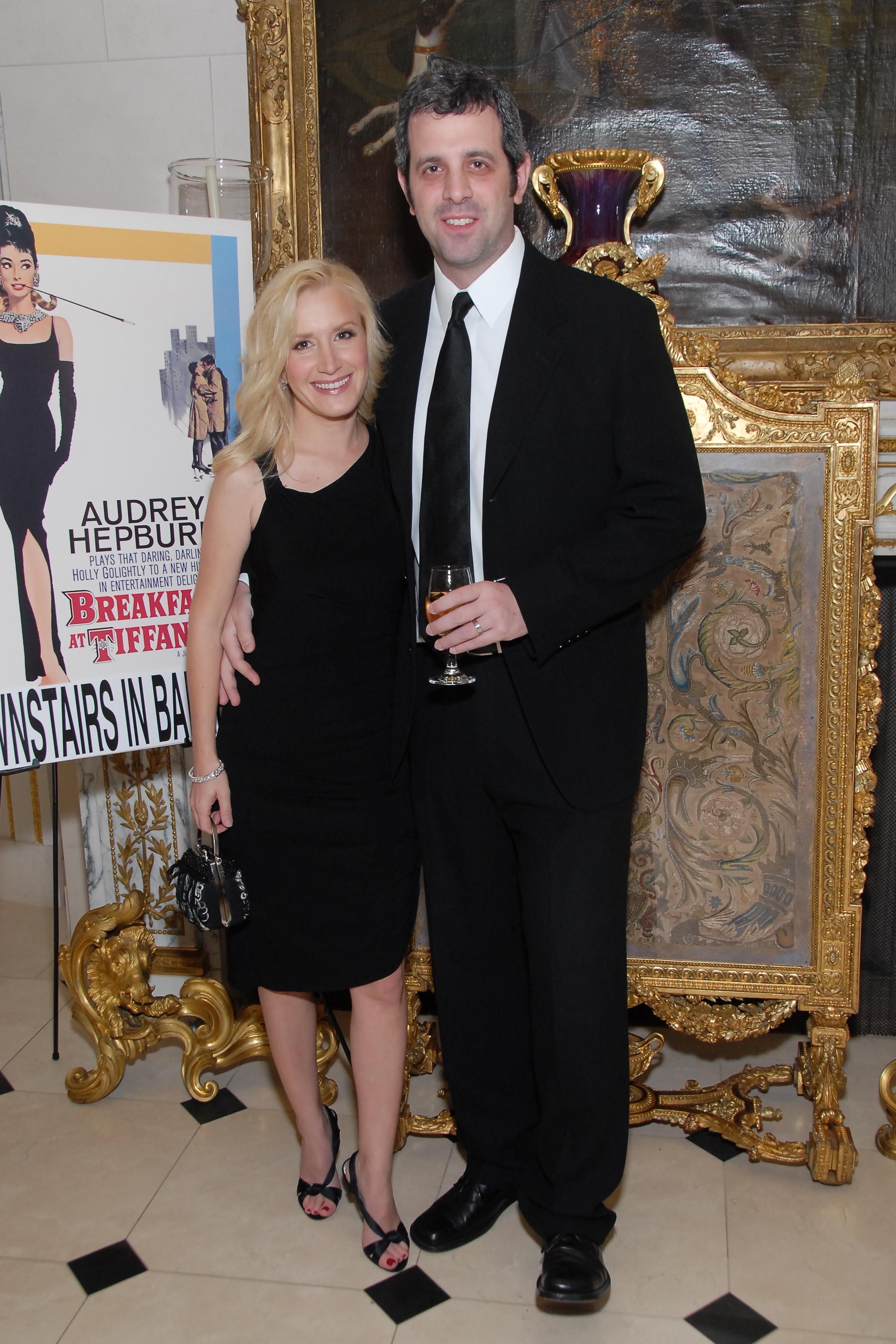 ---
Together they also raise Joshua's two sons from a previous relationship. The couple has a YouTube channel and website called Baking with Josh & Ange. Still, the most precious gift from her experience in The Office is her friendship with Jenna Fischer aka Pam Beesly.
---
The two are still inseparable, and Jenna is godmother to Angela's daughter. Since the friends love chatting and cherish their days on The Office, they decided to combine it into a weekly podcast Office Ladies, which premiered in October 2019.
---
RAINN WILSON AS DWIGHT SCHRUTE 
Did you know that the actor behind the hilarious nerdy Dwight is a social, environmental, and spiritual activist who plays the bassoon? Well, now you do! Rainn Wilson adores his sitcom co-stars, but he gets annoyed with all the "bears and beets" comments on his social media posts.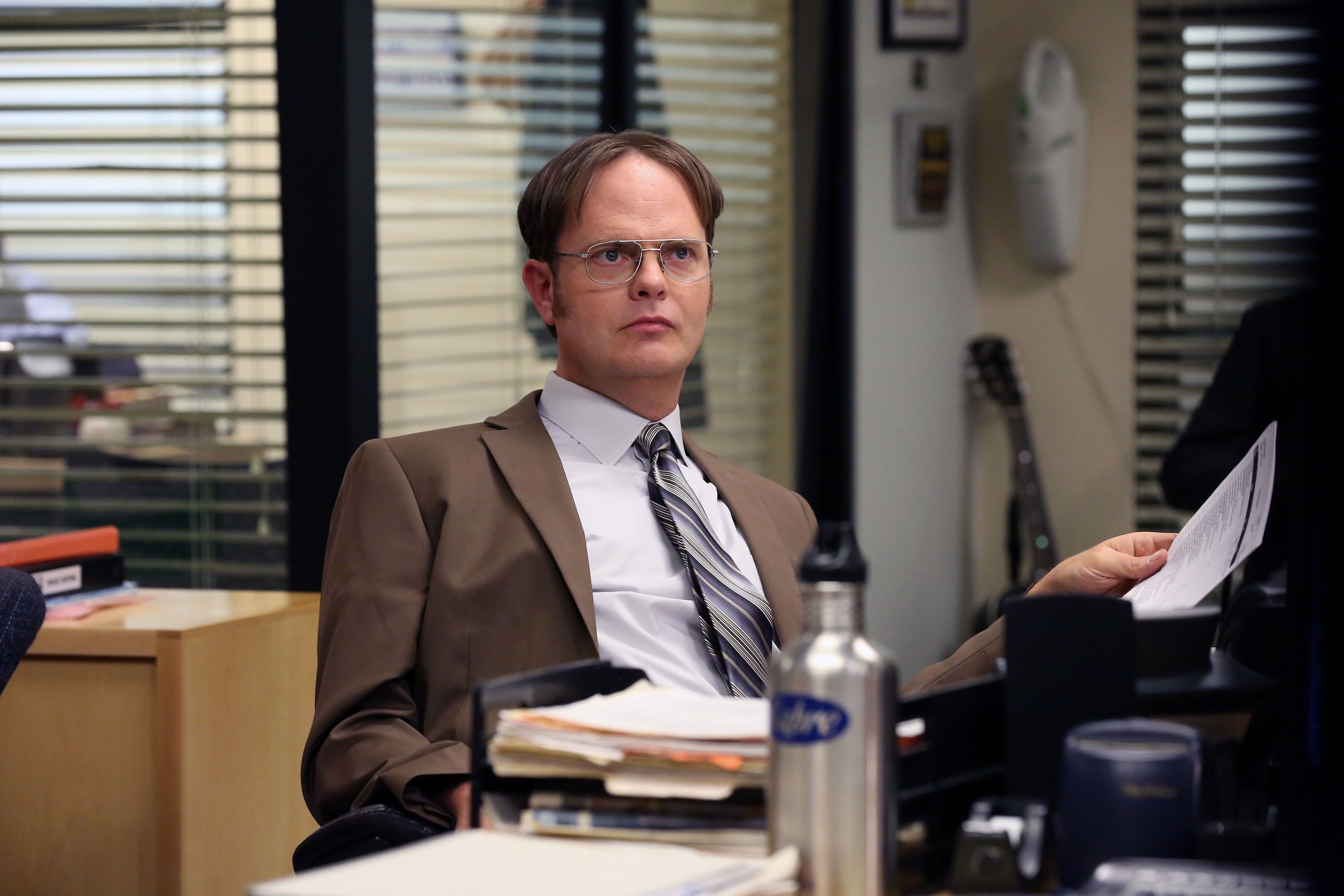 ---
This Fall Wilson will be back on our screens in a highly anticipated sci-fi series Utopia on Amazon Prime Videos. As a member of the Baha'i Faith, Rainn believes in the worth of all religions and the unity of all people. These ideas led him to create a popular media platform SoulPancake to share stories of the universal human experience.
---
Some of The Office castmates have joined Wilson on his daily interview series "Hey, Human" on @SoulPancake Instagram. And Rainn's most recent project is called "An Idiot's Guide to Climate Change". It's a six-part YouTube docuseries, where Wilson's guests are scientists and climate activists, including Greta Thunberg.
---
The actor is happily married to writer Holiday Reinhorn. The couple met in an acting class in college, and this July marked their 25th wedding anniversary. Rainn and Holiday raise their 16-year-old son Walter, and love their pets. Their family includes three pit bulls, two Vietnamese pigs and a zonkey! Sorry, Rainn, but it looks like you're one step away from a farm!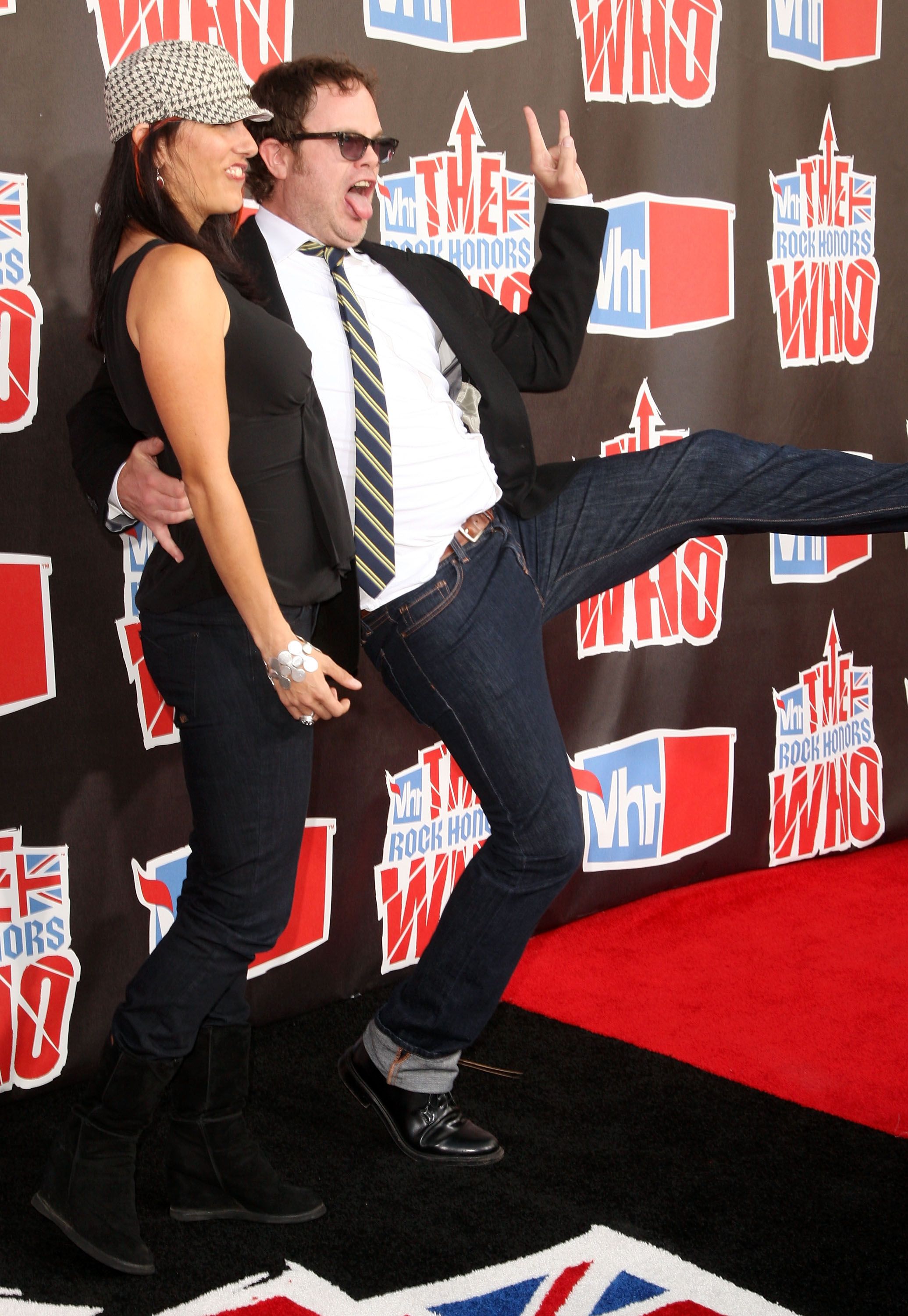 ---
MINDY KALING AS KELLY KAPOOR 
Another writer-turned-actor on The Office, Mindy Kaling received a major career boost and formed precious bonds while working on the sitcom. Kaling left The Office in 2011 to create her own prominent TV series, The Mindy Project. But she did not leave alone: her pal BJ Novak aka Ryan Howard joined Kaling to produce her new show.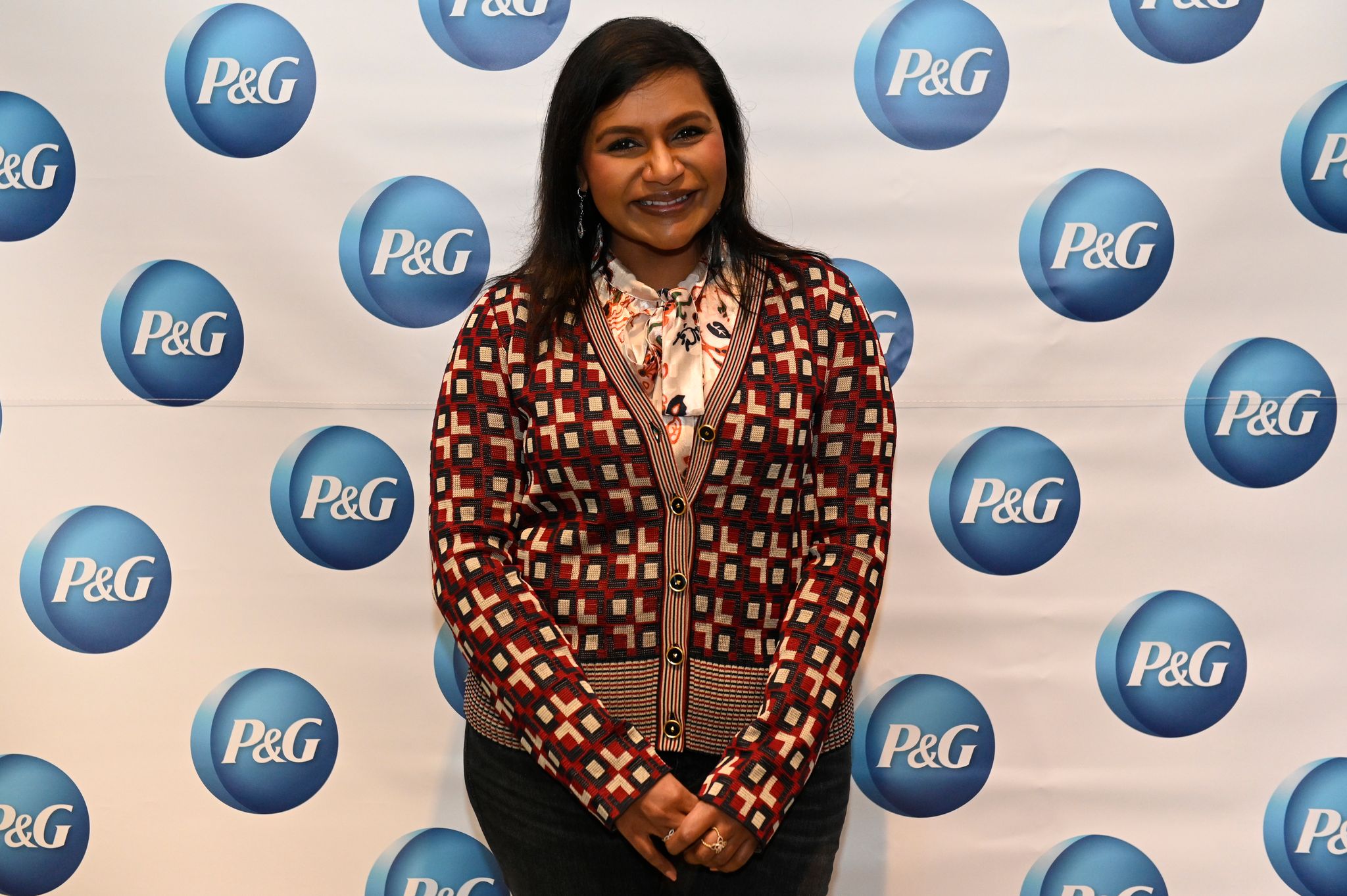 ---
Other castmates who appeared on The Mindy Project were Ed Helms and Ellie Kemper. Mindy's most recent hit is Netflix's coming-of-age comedy "Never Have I Ever". Priyanka Chopra, and both stars are very excited about their collaboration. Still, the hottest topic about Kaling's life is her confusing connection with B. J. Novak.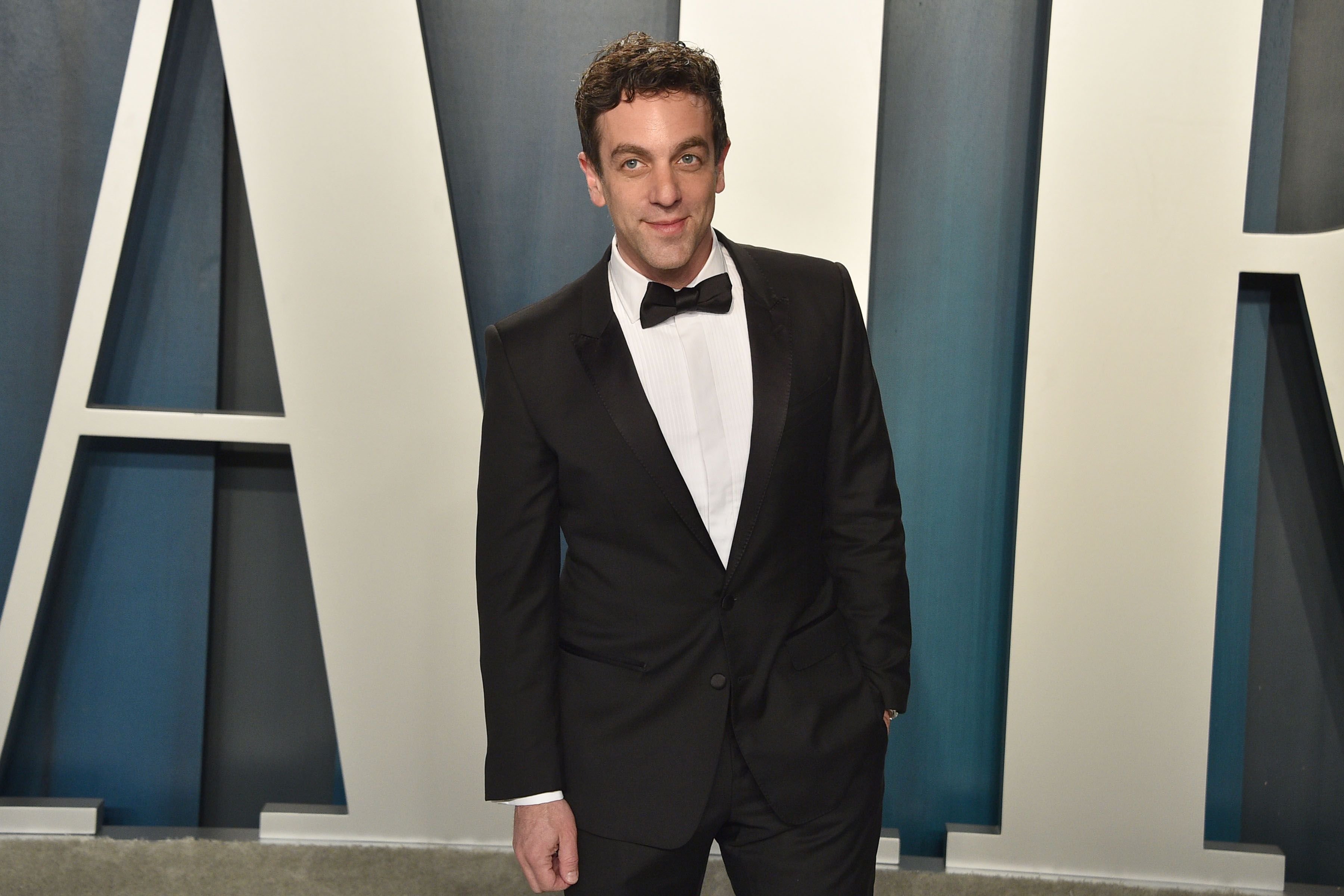 ---
The two have been in an on-again, off-again relationship since 2005, sometimes mirroring what we saw between their characters in The Office. As Novak commented,
"No one, including us, ever really knew, 'Is this dating? Is this not dating?' All you'd know for sure is that you'd always find one of us next to the other, even if we weren't getting along."
In December 2017, Kaling gave birth to a daughter Katherine. And while she did not reveal the identity of the baby's father, her godfather is, yes, B J Novak. 
---
STEVE CARELL AS MICHAEL SCOTT 
With the role of Michael Scott, Carell became the image of America's favorite boss. Reportedly, Steve did not plan to leave the series in 2011, but NBC did not contact him to renew his contract, and the show's fans are still angry with the network for that loss. All of his film roles and accolades deserve a whole separate video.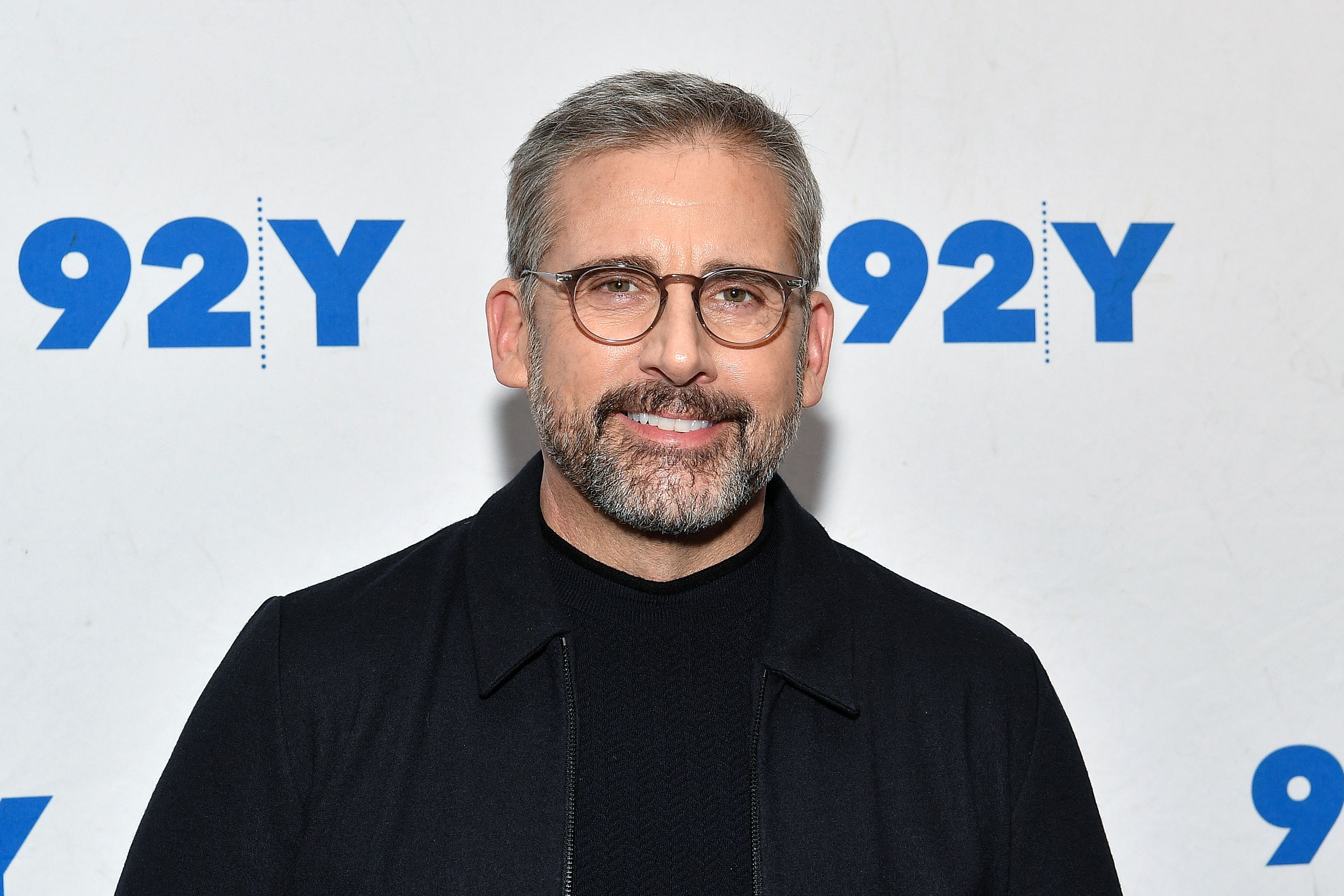 ---
But if you think Carell is only good in the comedy genre, just watch his impeccable performance as Timothée Chalamet's father in Beautiful Boy and as a wrestling enthusiast in Foxcatcher. Another significant long-term role of Carell's is lending his voice to the animation villain Gru from the Despicable Me franchise.
Miss you guys. https://t.co/gfZfNAVpfA

— Steve Carell (@SteveCarell) December 3, 2018
---
In 2019 Steve returned to television, joining Reese Witherspoon and Jennifer Aniston in The Morning Show. And his most recent TV project is Netflix's comedy series Space Force, which Carell also co-created and produced. Steve has been married to actress Nancy Carell for almost 25 years.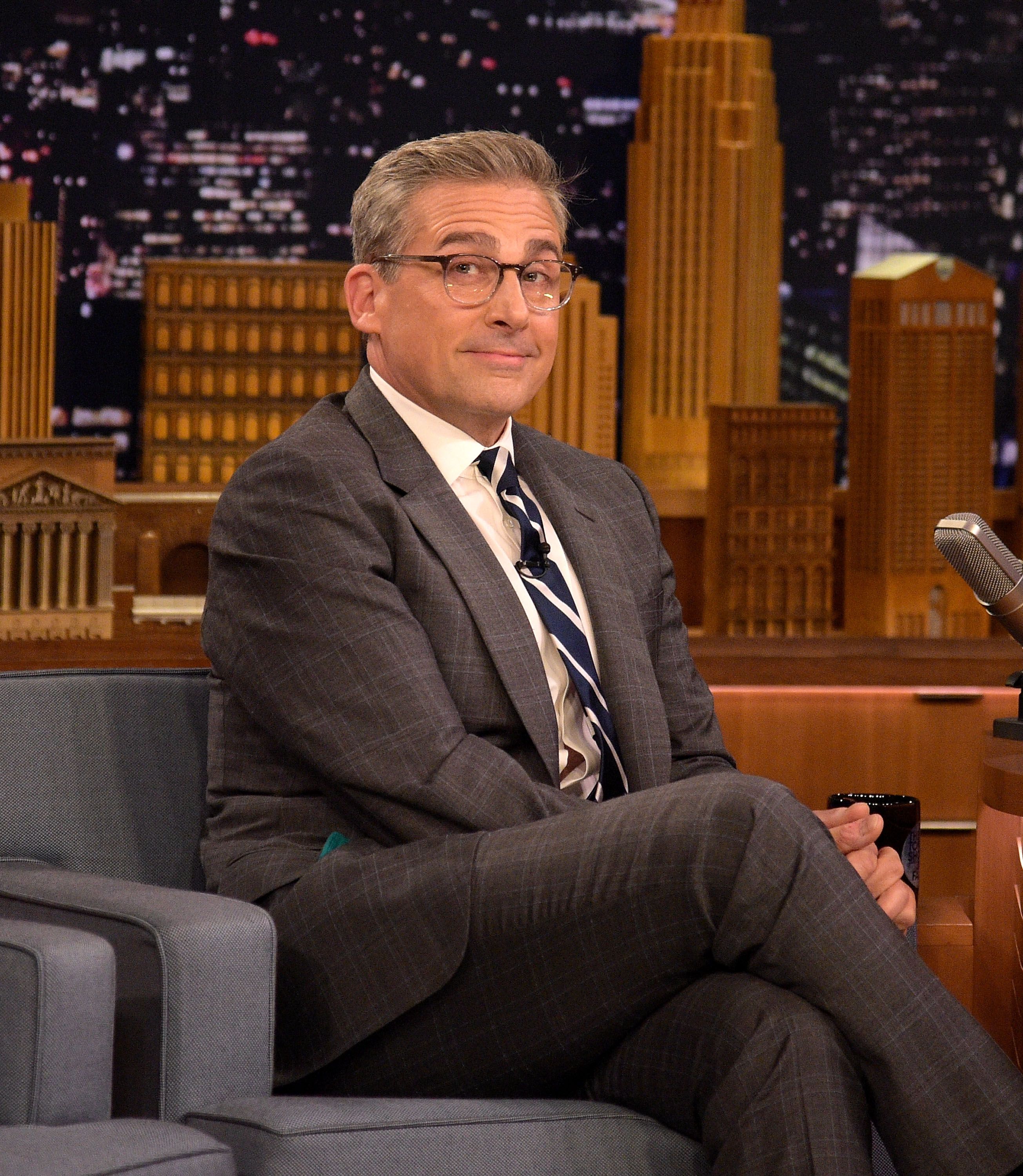 ---
The couple met in an improvisation class in Chicago, where Nancy was one of Steve's students. Together they raise their 19-year-old daughter Elisabeth and 16-year-old son John. Nancy joined her husband in The Office as his realtor and in The 40-Year-Old Virgin as a sex therapist. Aren't they adorable?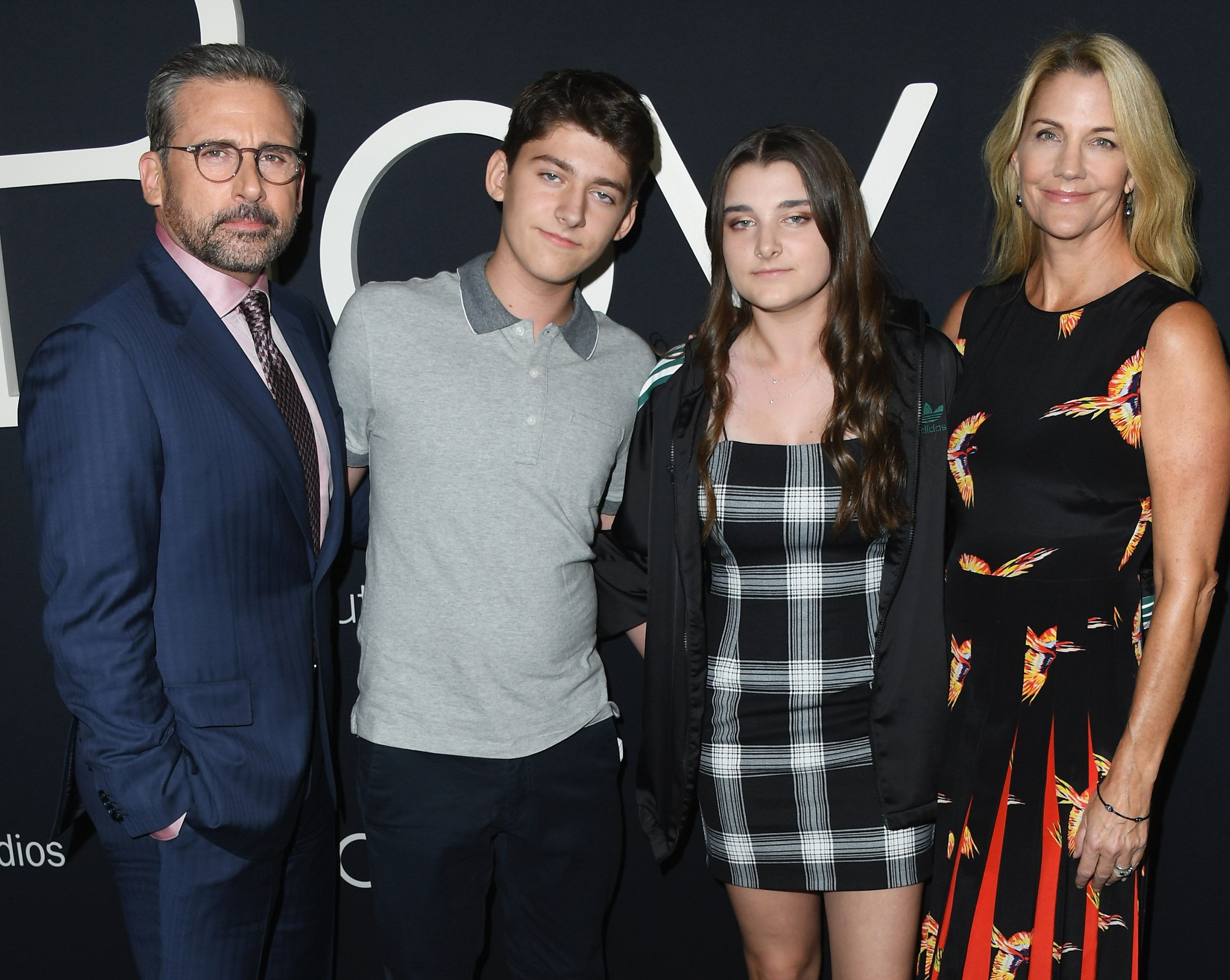 ---
JENNA FISCHER AS PAM BEESLY 
Before her defining role, Fischer had a few years of real receptionist experience in LA offices. As Pam, she found her Jim at Dunder Mifflin, but Jenna had other off-screen Jims. Both her father and her ex-husband are Jims! As she recently shared, The Office fans still cannot believe that she and John Krasinski aren't a couple in real life.
"I don't know how to explain it, because it's a little bit like telling kids there's no Santa," the actress added.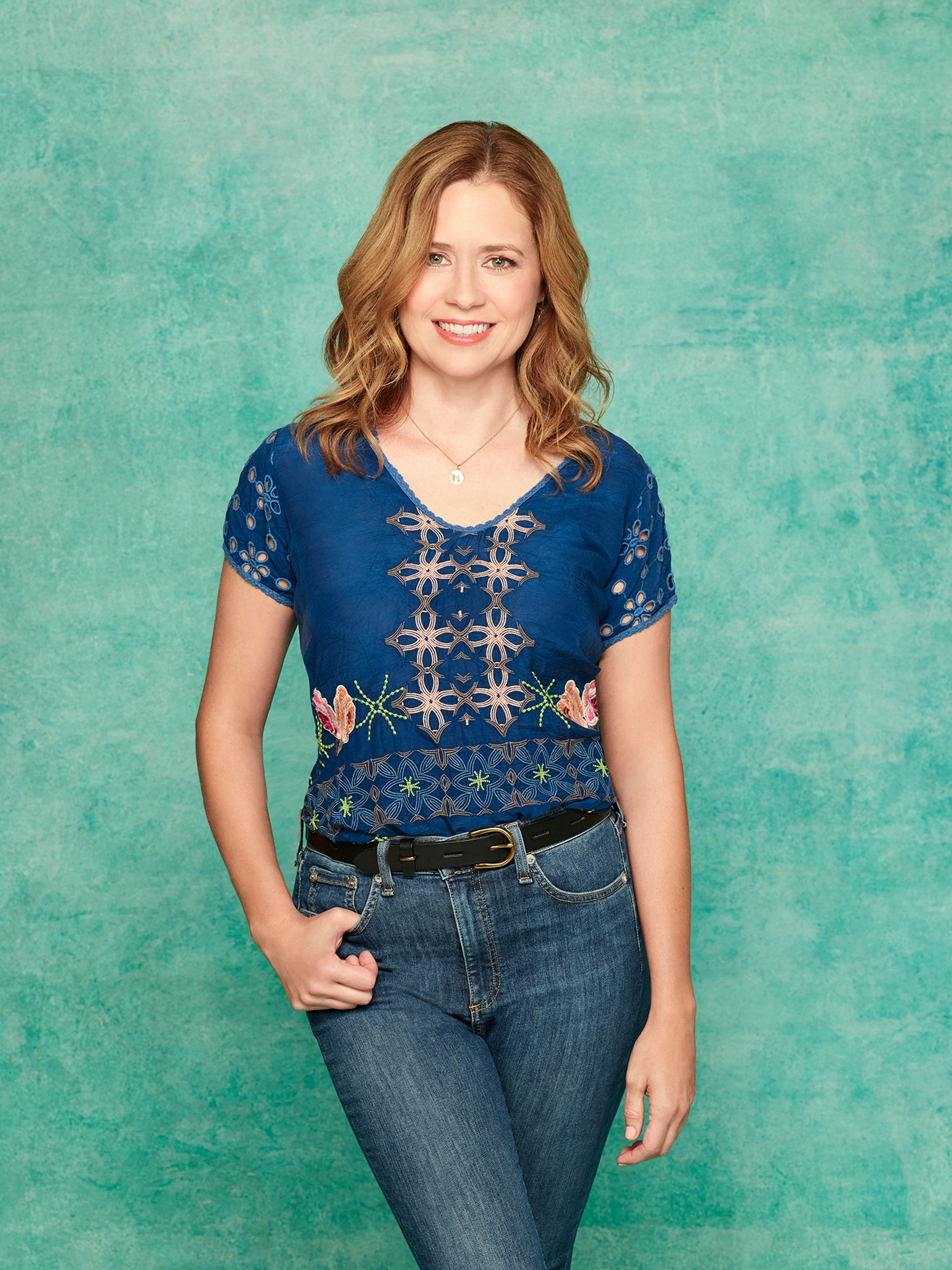 ---
Anyway, after The Office Jenna starred in the comedy series You, Me and the Apocalypse, as well as Splitting Up Together. She shared the film screen with Owen Wilson in You Are Here and starred in Brad's Status alongside Ben Stiller. Fischer was married to writer and director James Gunn.
---
Although the couple got divorced after 8 years of marriage, they remain good friends. And 2 years later, in 2010, Jenna exchanged vows with writer Lee Kirk. Ironically, her on-screen husband John Krasinski got married just a week later. 
Fischer and Kirk raise two kids together: 8-year-old son Weston and 6-year-old daughter Harper. Jenna is a crazy cat lady, who works with LA organizations Kitten Rescue and Rescue Rover, and she regularly fosters cats. 
---
JOHN KRASINSKI AS JIM HALPERT 
Krasinski starred in all 188 episodes of The Office and is pretty sure that at the end of his career he'll still be known as Jim. He met his first creative family on the set, he shared his first-ever screen kiss with Jenna Fischer, and he even stole the Dunder Mifflin sign from the set after the show's finale was filmed!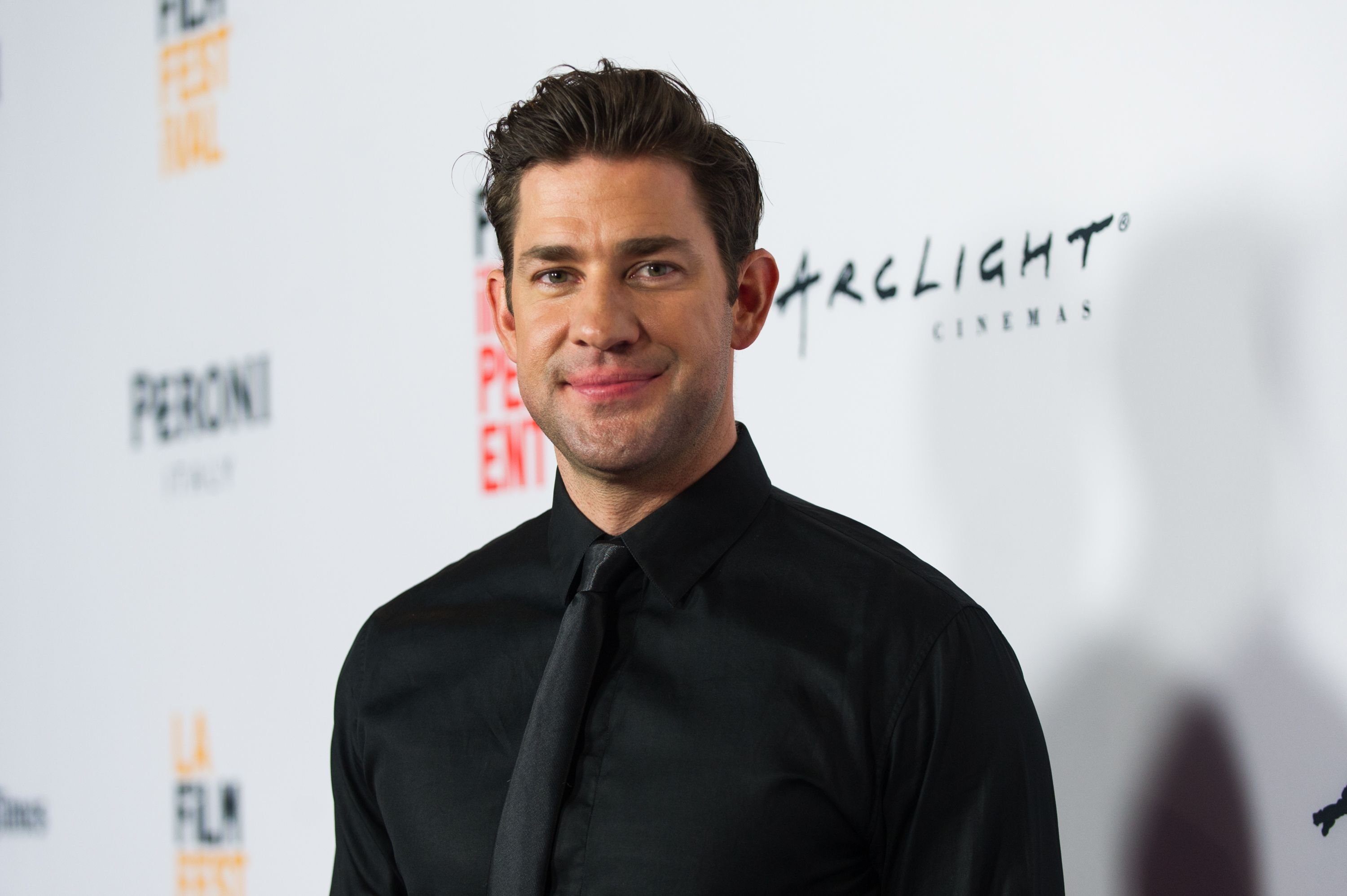 ---
After The Office John made a name for himself as a diverse actor and filmmaker. Amongst his numerous movies is one very special project - A Quiet Place, which he wrote, produced, directed and starred in alongside his wife Emily Blunt. And while we're waiting for the sequel, which has been delayed due to the pandemic, we can enjoy another collaboration from the spouses.
---
Krasinski and Blunt voiced a couple in the indie animation Animal Crackers, which just landed on Netflix. In 2018 John returned to TV as a lead in the action thriller series Tom Clancy's Jack Ryan, which he also produced. In March 2020 he launched his online web series Some Good News to lift up people's spirits during the COVID-19 pandemic.
---
And while Krasinski was never more than good friends with Jenna Fischer, he had a one-year relationship with his other Office co-star, Rashida Jones. John has now been happily married for over 10 years to British actress Emily Blunt, and they make one of the sweetest Hollywood couples. John and Emily are raising two daughters together: 6-year-old Hazel and 4-year-old Violet.