Hollywood Stars Who Spoke Out Against Ellen DeGeneres
Recently, Ellen DeGeneres faced a massive backlash from several employees, as well as from some of her guests. They told a lot about Ellen's mean acts toward her team. It turned up, the famous host isn't one hundred percent the "be kind" person who dances on and off-set. But even before this scandal DeGeneres had haters. And we're gonna tell you all about them in this list!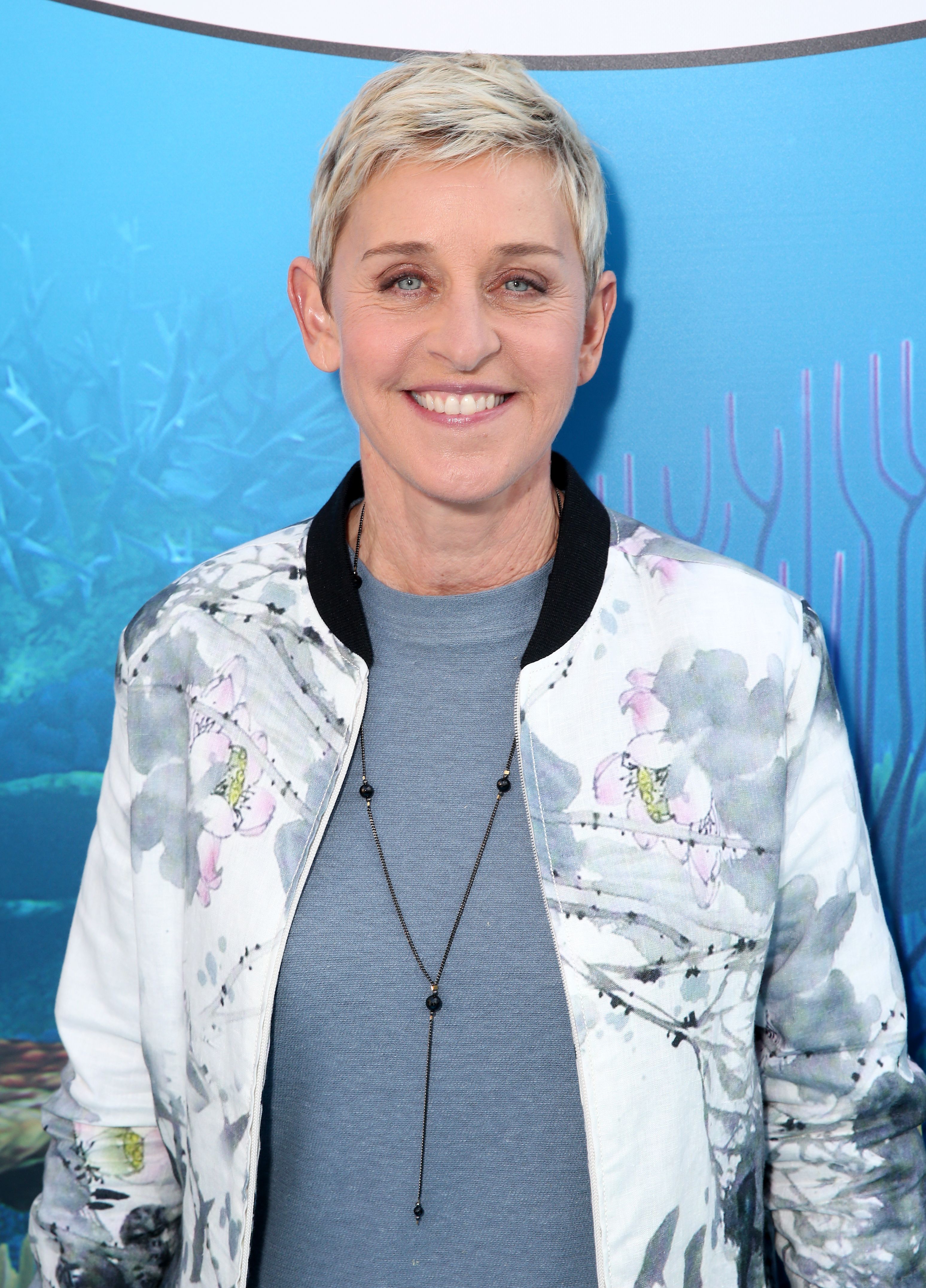 ---
ELTON JOHN
It's been more than 20 years since Ellen came out as a lesbian, but she still remembers that moment. Last year, she revealed a shocking story that happened 20 years ago. In the period that followed, DeGeneres said she faced significant backlash. "During the time, because there was so much talk about it, everyone was just sick of it," she said.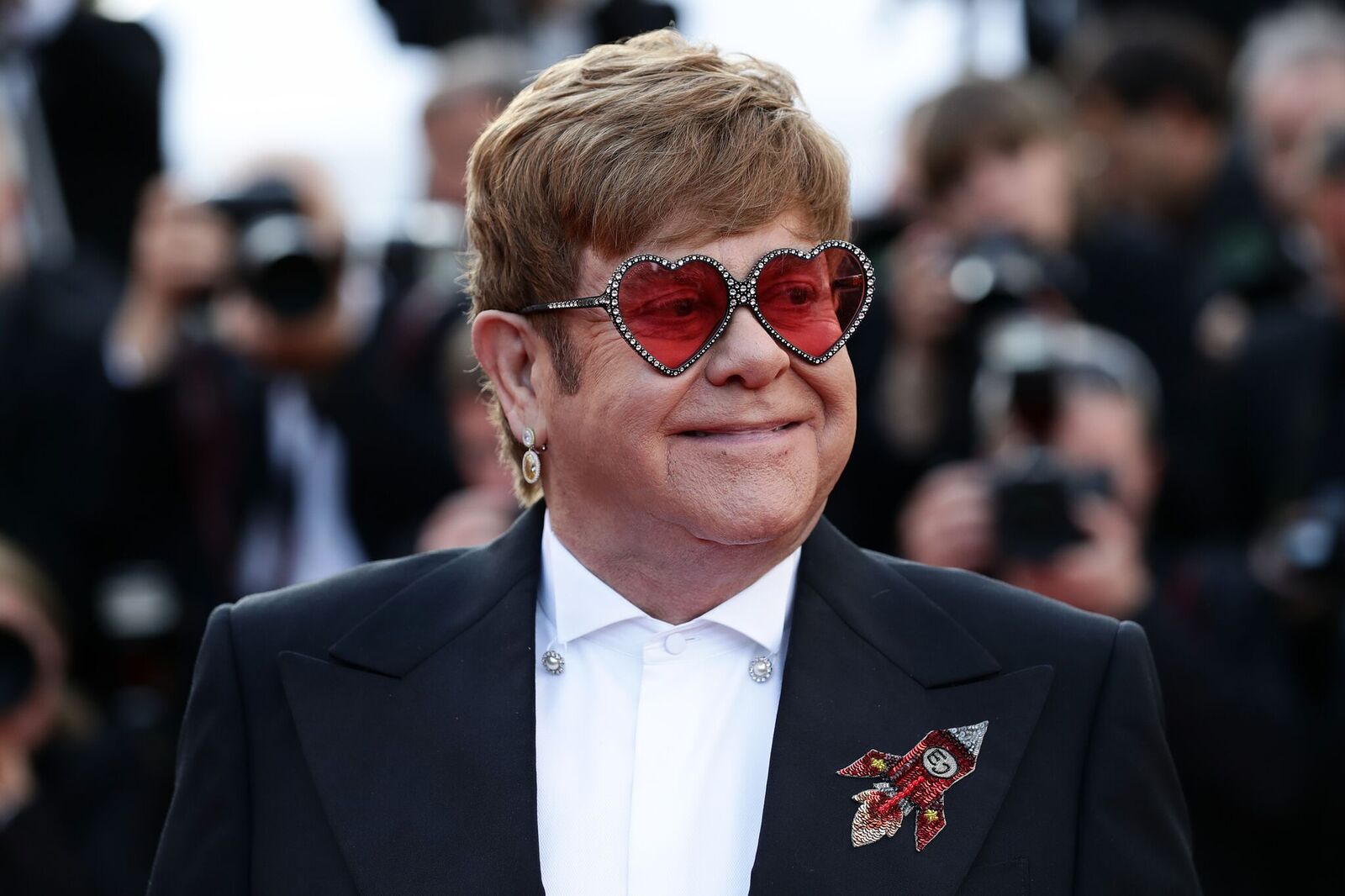 ---
She remembers how she did the cover of Time magazine, a primetime special with Diane Sawyer and Oprah, and those were the only places she's spoken. However, Ellen revealed that people were still reporting on reports. Elton John didn't stay away either and expressed his opinion, which made Ellen quite upset. 
"Even Elton John said, 'Shut up already. We know you're gay. Be funny,'" she continued.
Ellen revealed she was surprised to receive that kind of attitude from a gay person whom she had never even met. She said it hurt her feelings to see how everyone assumed that she was just constantly talking about it. And did you expect that from Sir Elton John? Do you think that he had a right to be so harsh with Ellen?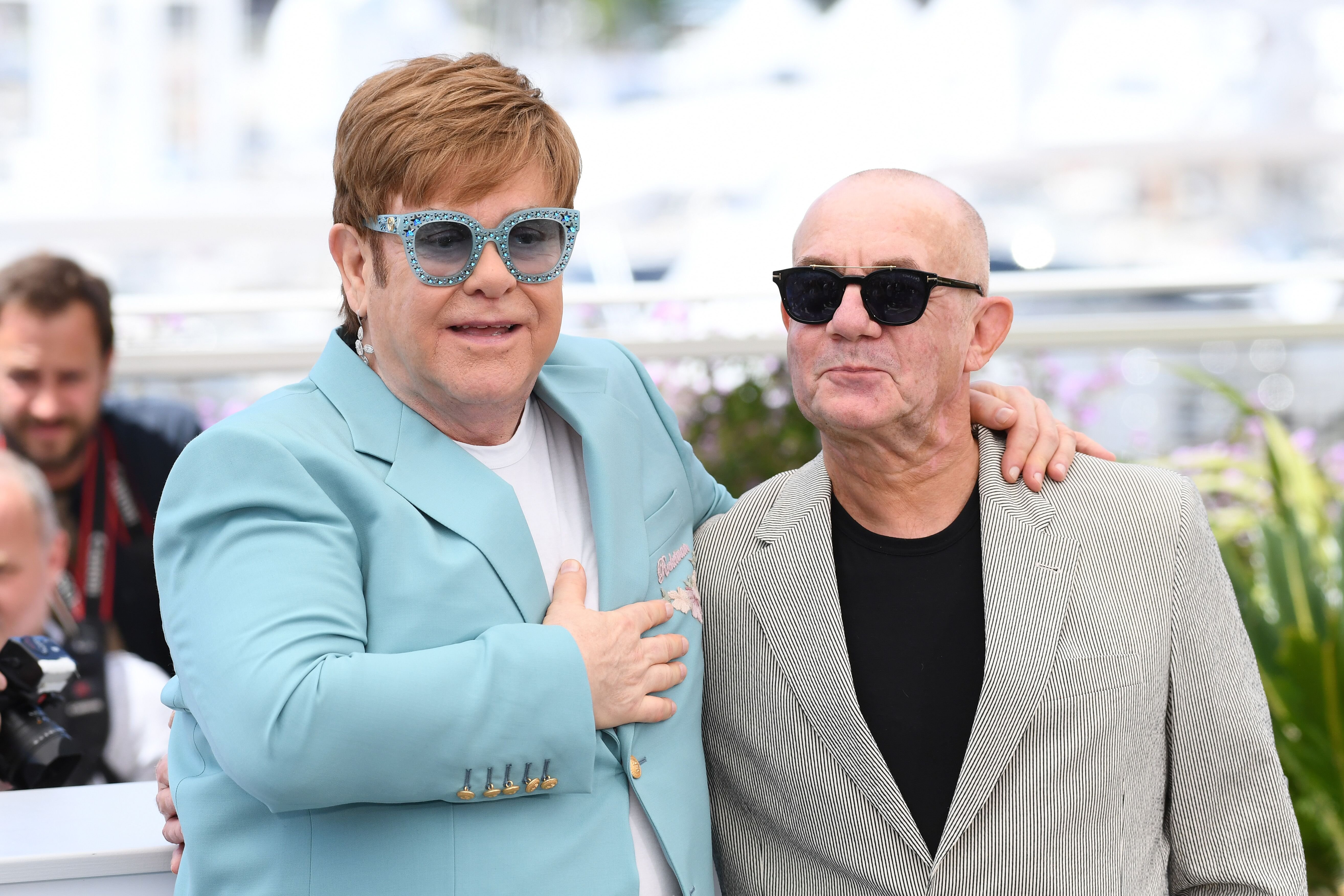 ---
LIZA MINNELLI
It's Ellen's fault this ill-wisher appeared. Remember 2014, when Ellen was a host at the Oscars? It was funny, huh? Or was it? During her opening Academy Awards monologue Sunday night, DeGeneres said, "Hello to the best Liza Minnelli impersonator I've ever seen." As cameras panned to Minnelli, DeGeneres added, "Good job, sir." Of course, Liza was upset with what happened.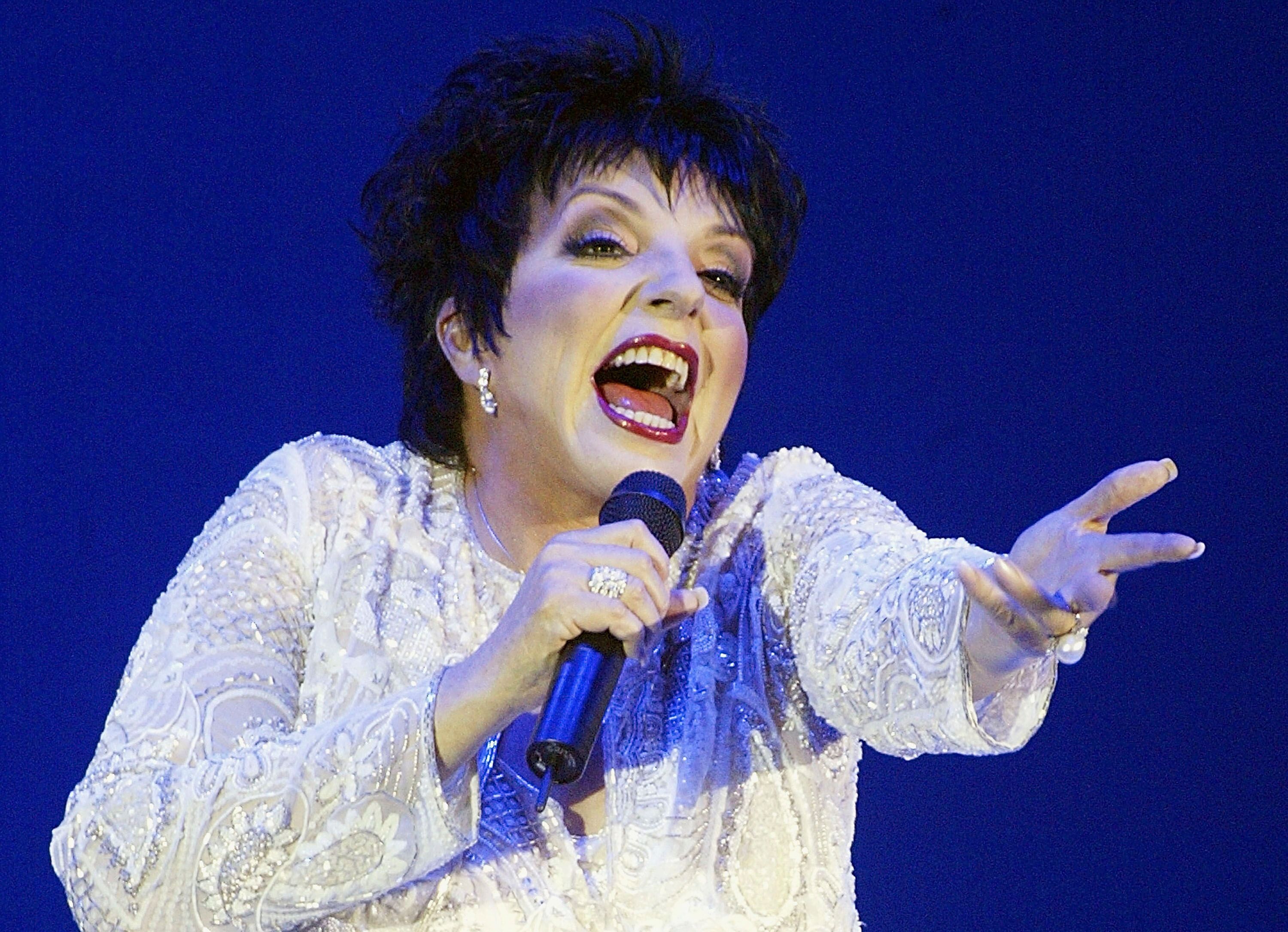 ---

"I think (DeGeneres) thought it would be funny," Minnelli told TMZ. "But she never stopped after she said it and said, 'my friend, Liza Minnelli.' I think it went a little astray on her and I don't think she meant any harm at all, and she's a wonderful lady."
It seemed that all the awful jokes were over for Liza Minnelli. But, there was one more thing. Later in the show, Minnelli missed out on making history. She was right behind the actors who crowded into Ellen's selfie, which later broke a Twitter record for retweets.
Minelli isn't seen in the selfie, although we can see her very close to the stars in other photos taken from the back. Minnelli said she wasn't unhappy with not being included. "Oh no, no, it was funny," she said. "Because I stood up and all of the men just pushed (me) out of the way."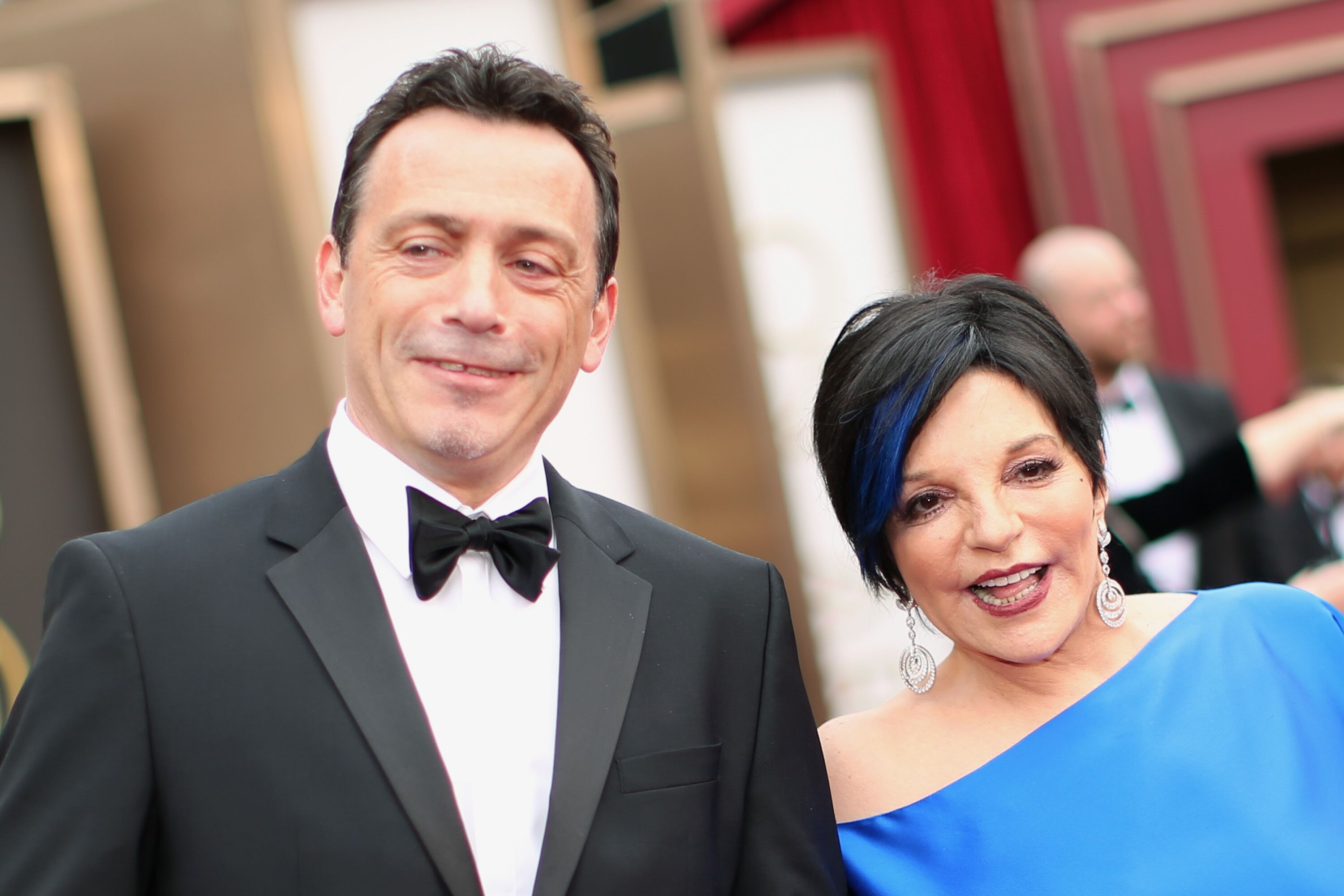 ---
DREW BARRYMORE
In spring 2017, when 'First Dates' appeared on screen, everybody thought it would be a blast. Produced by DeGeneres and narrated by Drew Barrymore, the series set out to "explore all of the simple wonders of a first date." It sounds like a promising and successful show, doesn't it? But something went wrong and the show's second season never happened.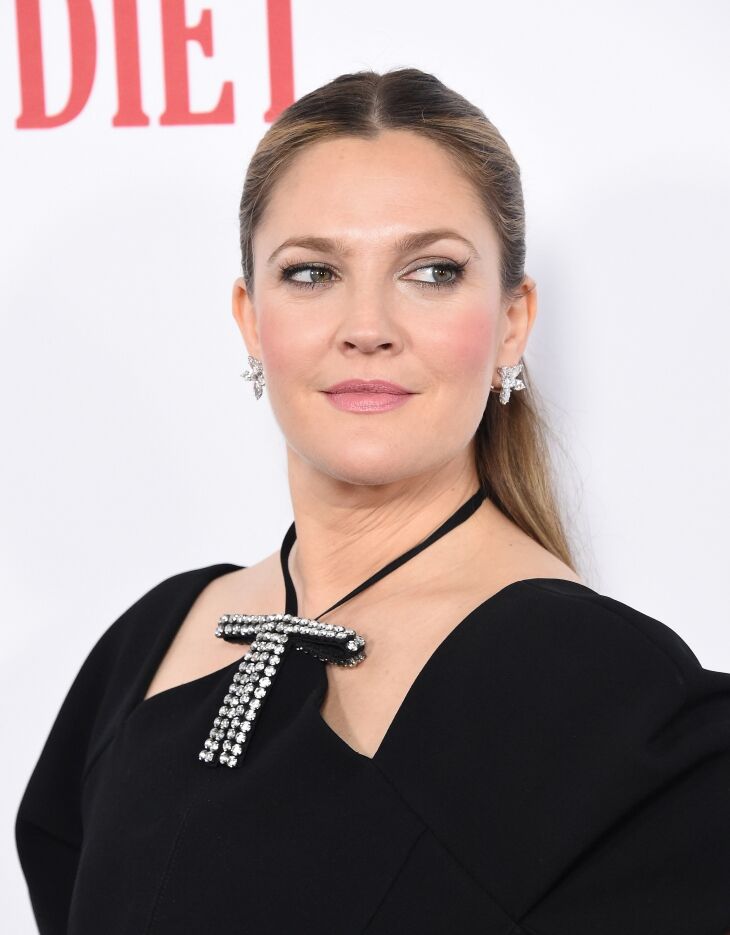 ---
We don't know for sure, but it seems that the reason behind the show's failure was Ellen and Drew failing to communicate. According to In Touch, the relationship between the show's star duo may be anything but amorous.
"Ellen and Drew are a case of oil and water," a source told the mag. "Ellen expected to be the one calling the shots, but Drew thinks she should have creative control because she's the movie star people are tuning in to see."
However, it seems that everything is good between the two celebrities now, as Drew visited Ellen's show a year ago and seemed quite comfortable around her. Maybe, the rumors about their quarrels are just rumors, and the show was stopped for a different reason. What do you think?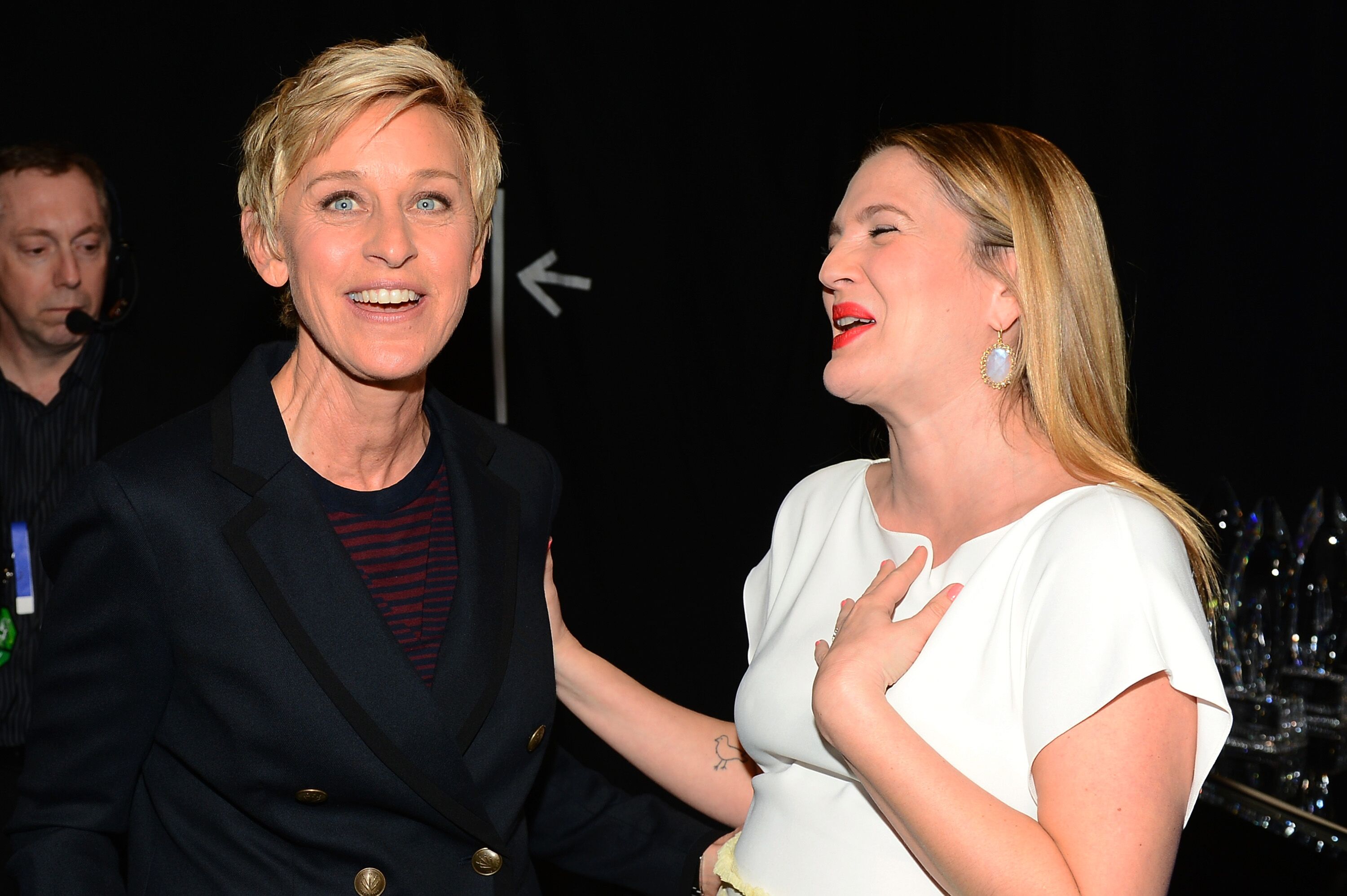 ---
REESE WITHERSPOON
There's no doubt that Reese Witherspoon is a great actress... but is she that good of a host? Last year she tried to break out with her talk show, 'Shine On with Reese.' But, since not everybody had heard of it, things didn't go as smoothly as planned.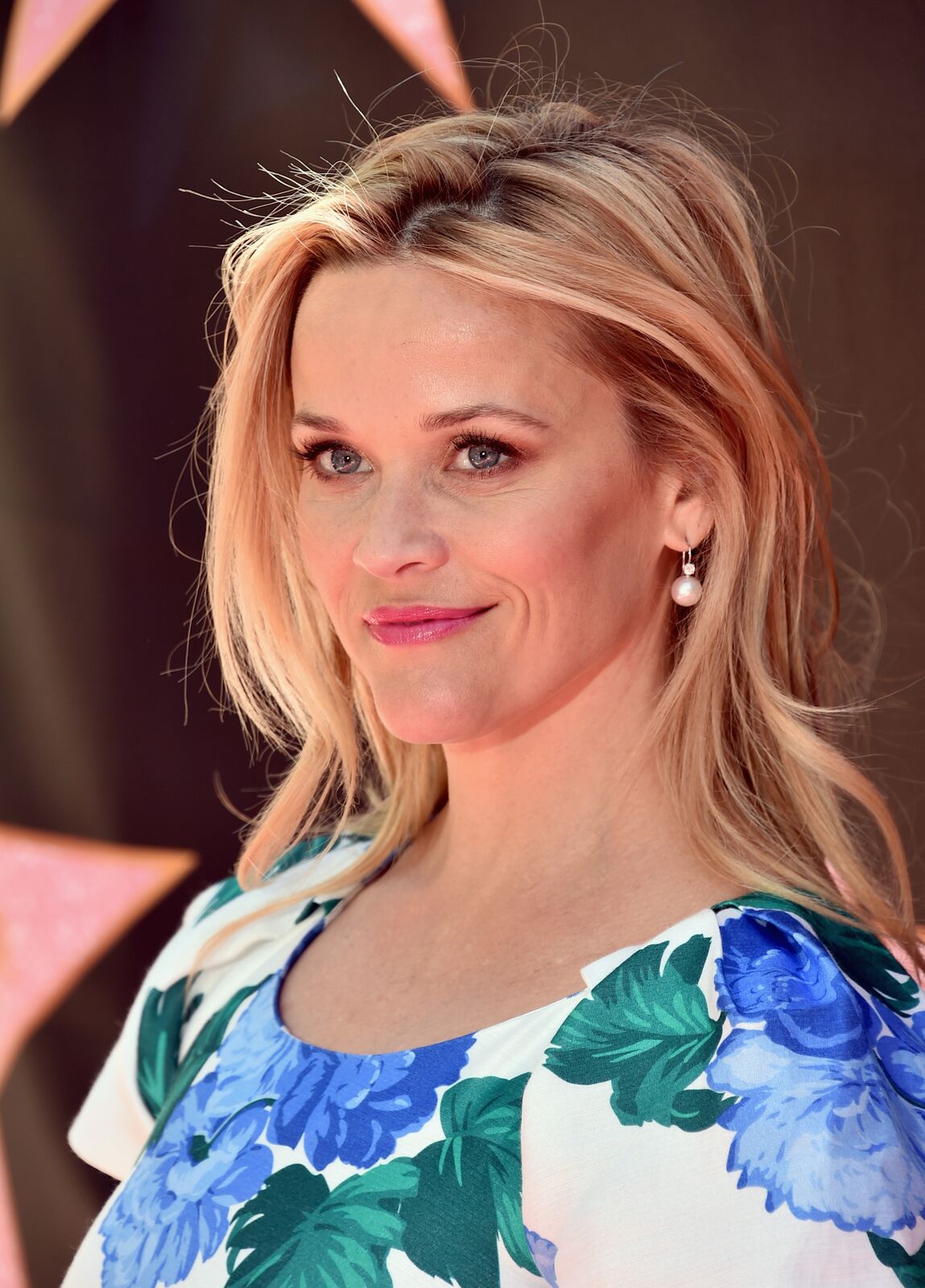 ---
"Right now, 'Shine On' doesn't have anywhere near the reach of Ellen's talk show," an insider told GLOBE. "But Reese has much bigger plans. She wants to get absolutely tip-top A-listers like her friend Jennifer Aniston."
Reese's scheme of taking Ellen's throne has plans of making celebrities do her show exclusively, so they can't make appearances on Ellen. "Reese is ruthless, - dishes the source - "She wants to make a big splash and she's ready to get down and dirty to do it." We hope it's just a rumor and these two talented women are actually on good and friendly terms.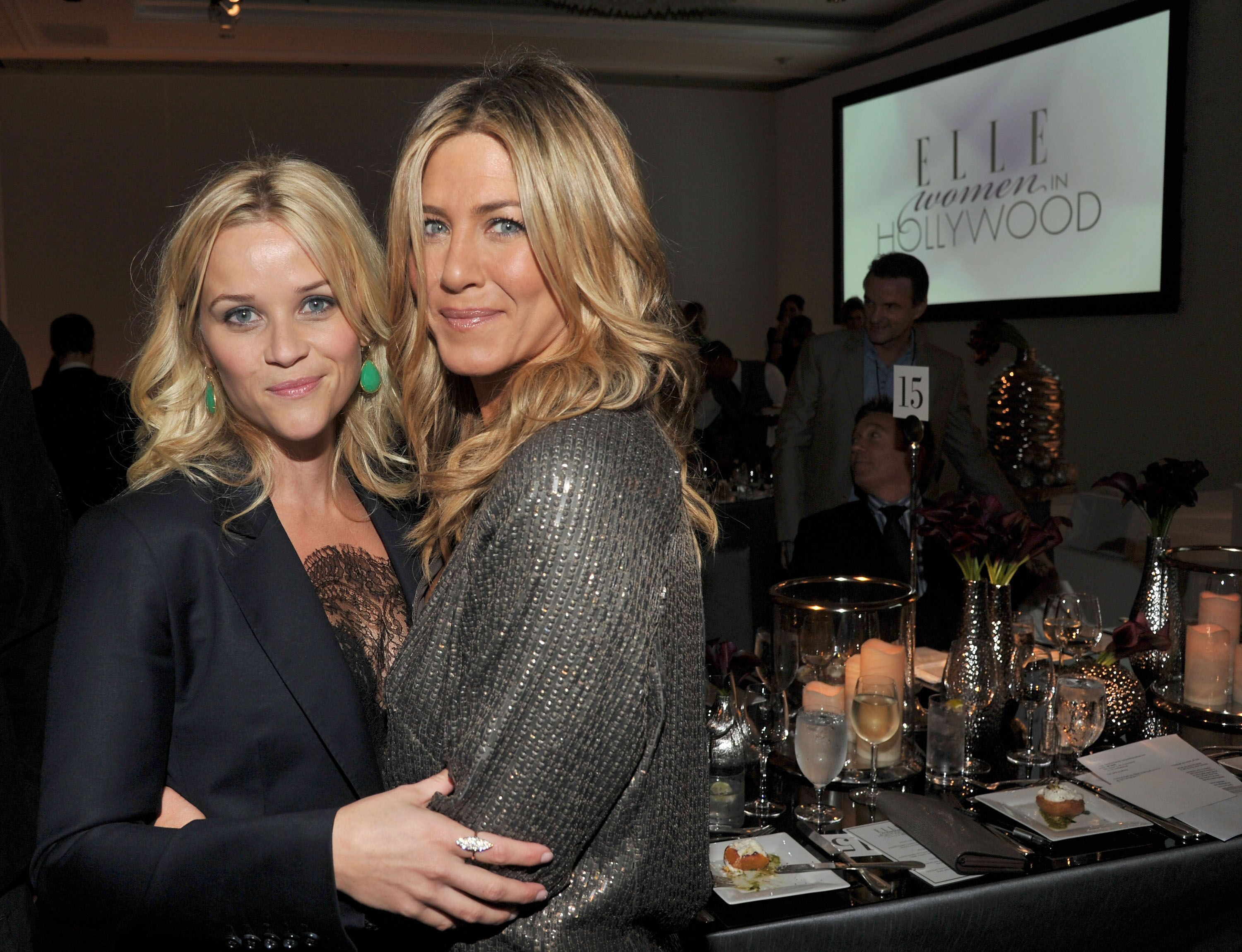 ---
DAKOTA JOHNSON
The 50 Shades of Grey actress and DeGeneres got into an awkward spat during Johnson's appearance on her show in December 2019. According to Dakota, she had invited Ellen to her 30th birthday celebration but the talk show host missed the event.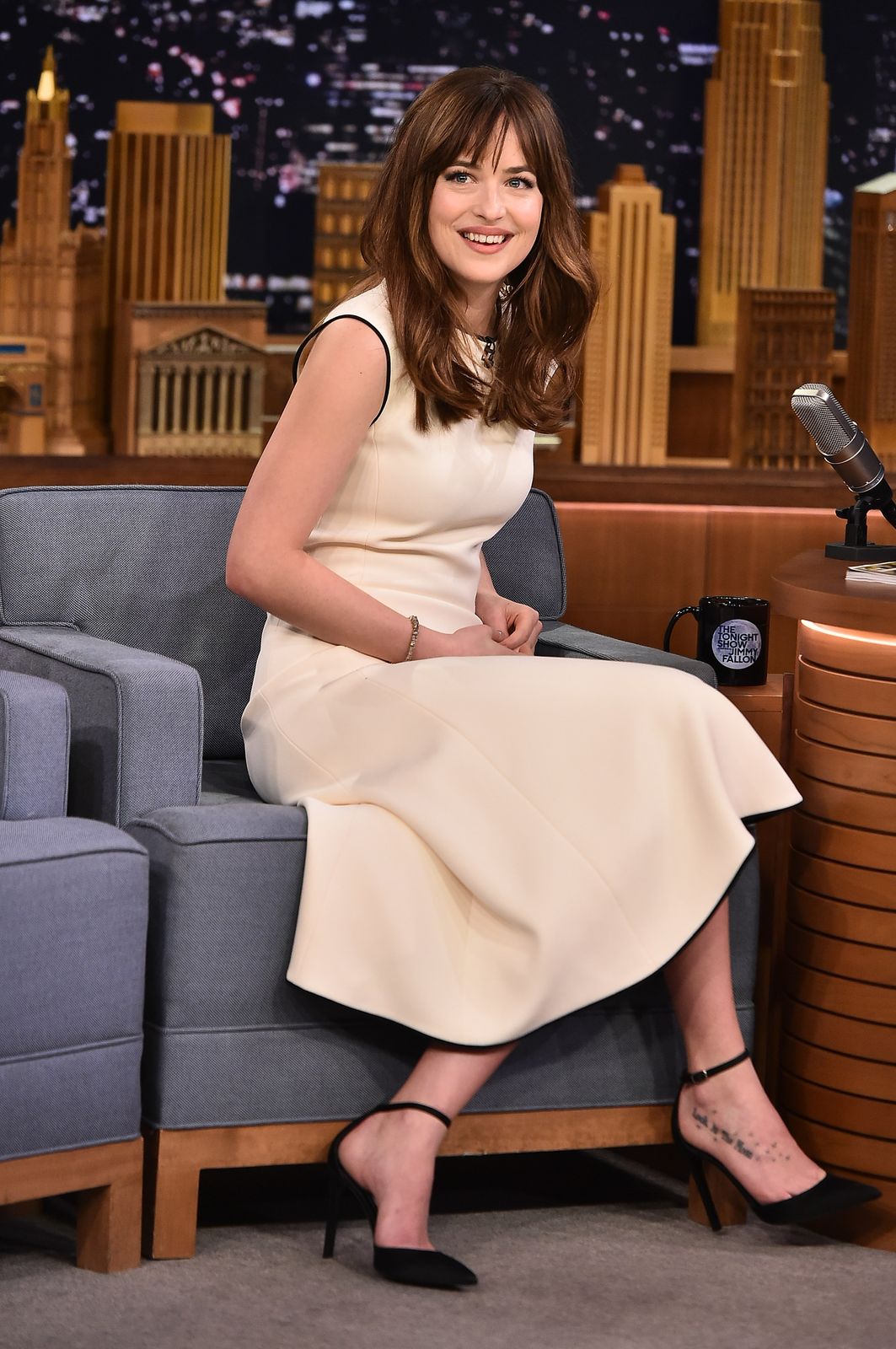 ---
DeGeneres started the interview with a happy birthday wish and confronted Johnson about not inviting her to the party. The actress insisted otherwise and even mentioned a few witnesses. After the interview, it was confirmed that Johnson had indeed invited Ellen and the host brushed it off stating: 
"Why didn't I go? Oh, I had that thing. The party was probably in Malibu, that's too far for me to go to."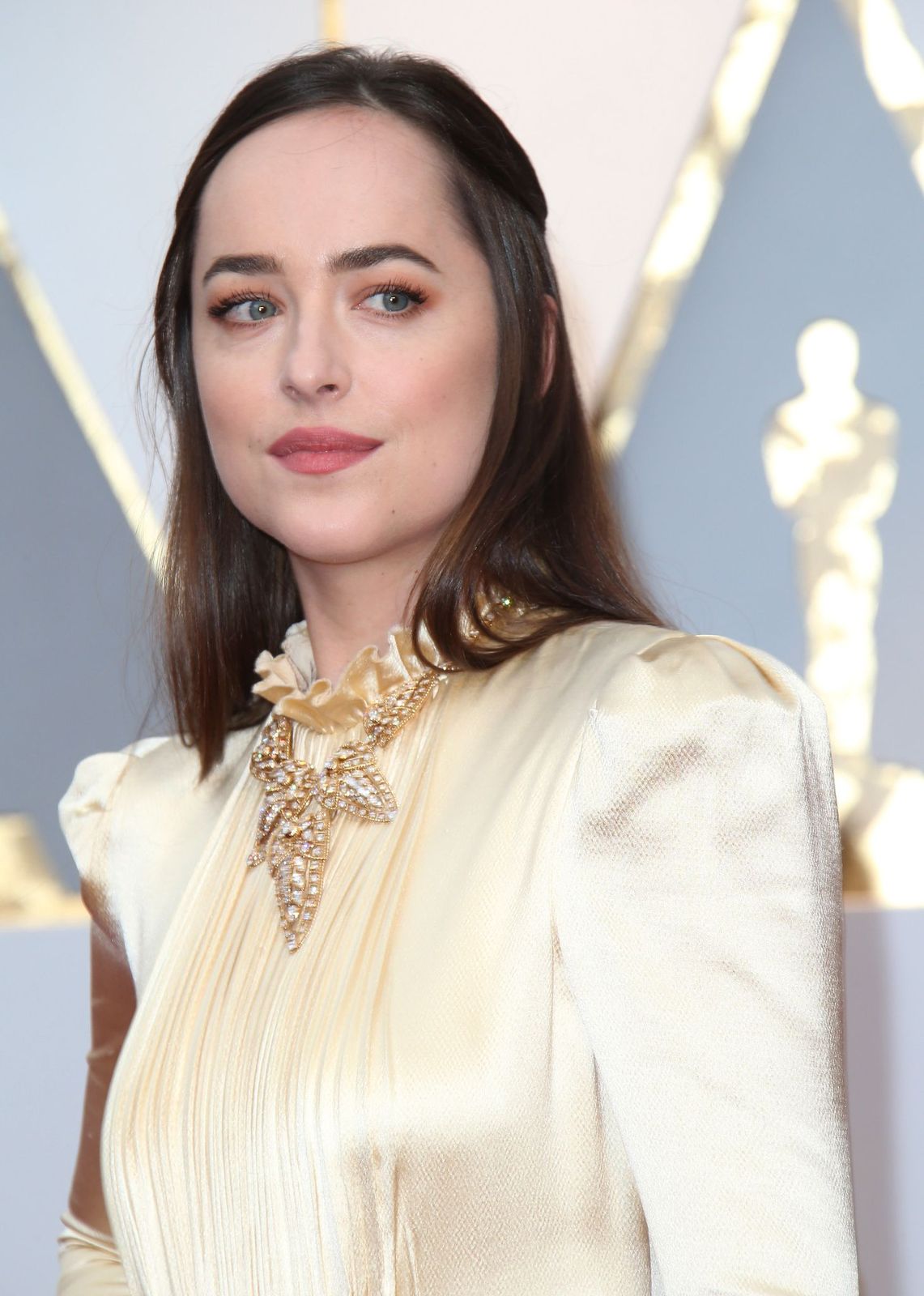 ---
WENDY WILLIAMS
Wendy Williams has a professional rivalry with Ellen, as she is a talk show queen in her own right. Even though Wendy has been to Ellen's a few times, she's never invited her to her show. The hosts aren't rivals in the same time slot, but the tension between them is obvious.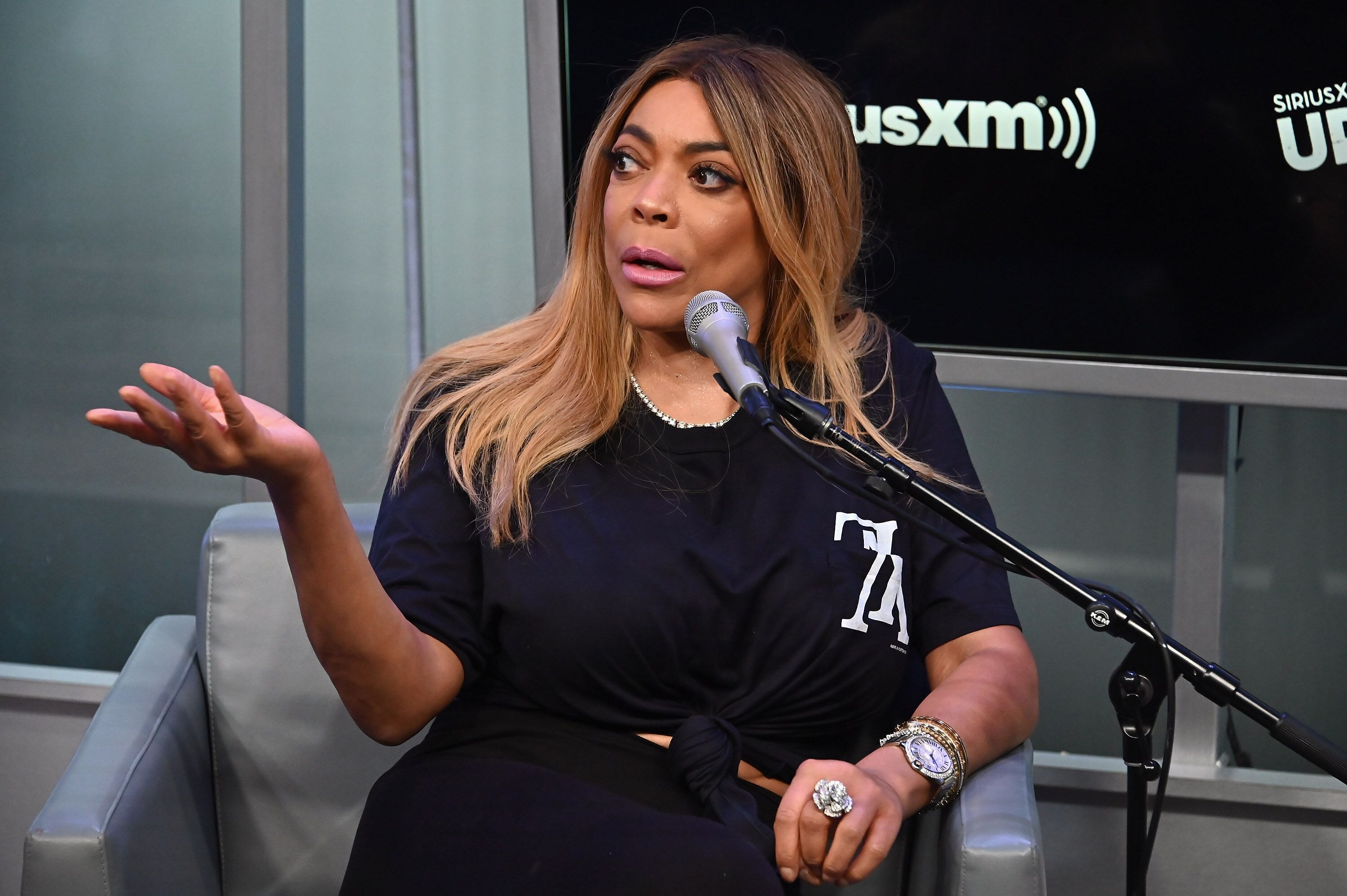 ---
Wendy is often blamed for harsh words and expressions, and there's a reason for that. She's even managed to say a few words to Ellen's wife, Portia De Rossi. Even before Portia came out, Wendy approached her on the red carpet and asked her to comment on apparently being seen splashing about with a woman in the jacuzzi.
Nothing special, but that was back when Portia wasn't open about her relationship with Ellen and her sexual orientation. Maybe Wendy saw her with Ellen back then? Perhaps, that is the reason why these women will never become best friends. Wendy even created some controversial moments on Ellen's show.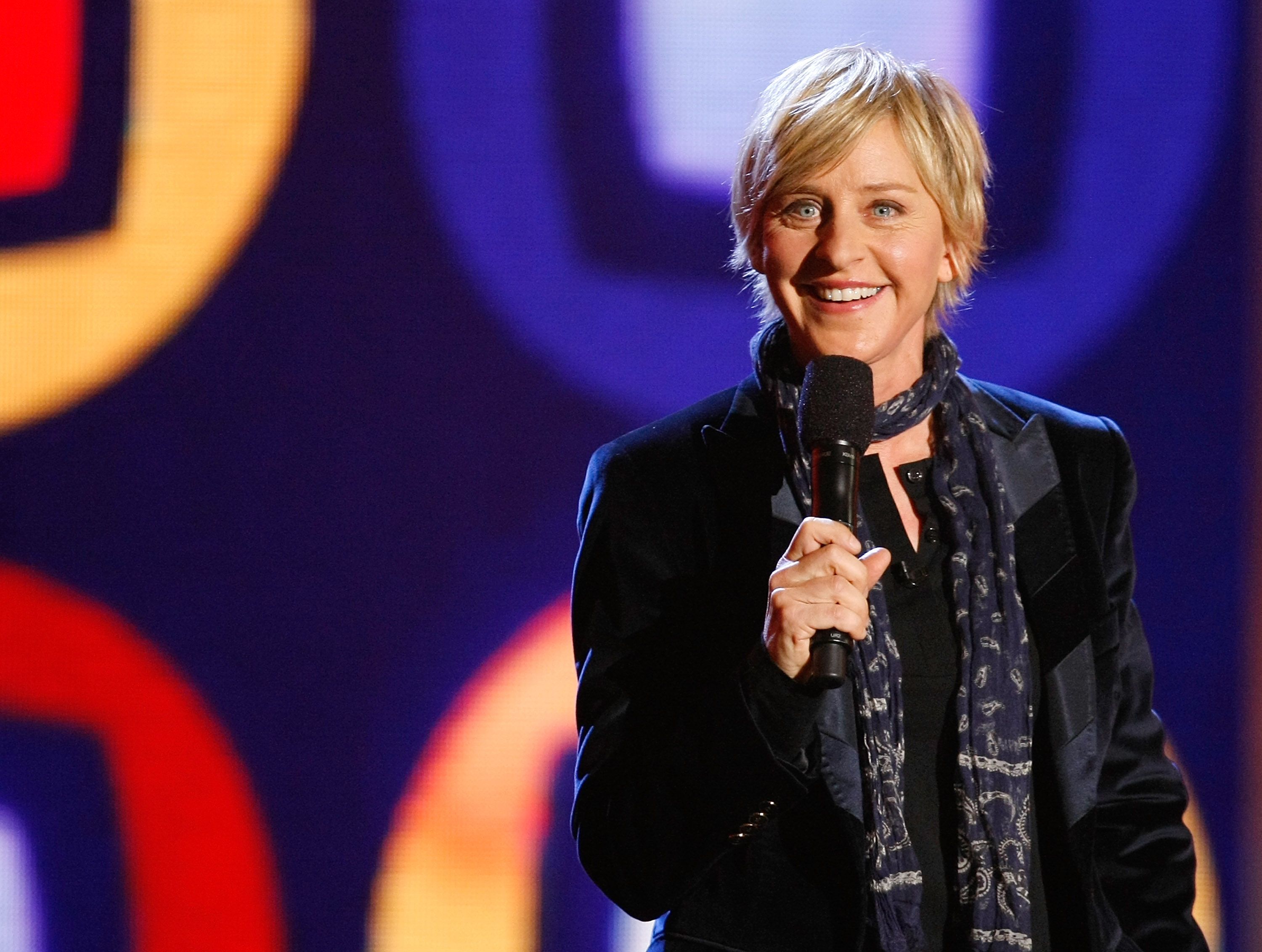 ---
First, in a 2013 interview, DeGeneres barely hid her disdain for the not-so-subtle shade Williams threw at Kim Kardashian and Kanye West, who at the time were expecting their first child. Moments later, Williams plugged her PETA ad by acknowledging DeGeneres' veganism before inexplicably asking, "How do you live without bacon?" DeGeneres replied, "Well, because I think pigs are very smart animals." Ouch!
Three years later, Williams returned and played "Heads Up!," the game where guests make Ellen guess the name of the star only they can see on the screen. As a hint for Justin Bieber, Wendy William's said, "Some people say that he looks like you." DeGeneres laughed it off and said, "I don't mind that, he's adorable." That was quite rude, huh? Maybe it's just friendly banter between the hosts...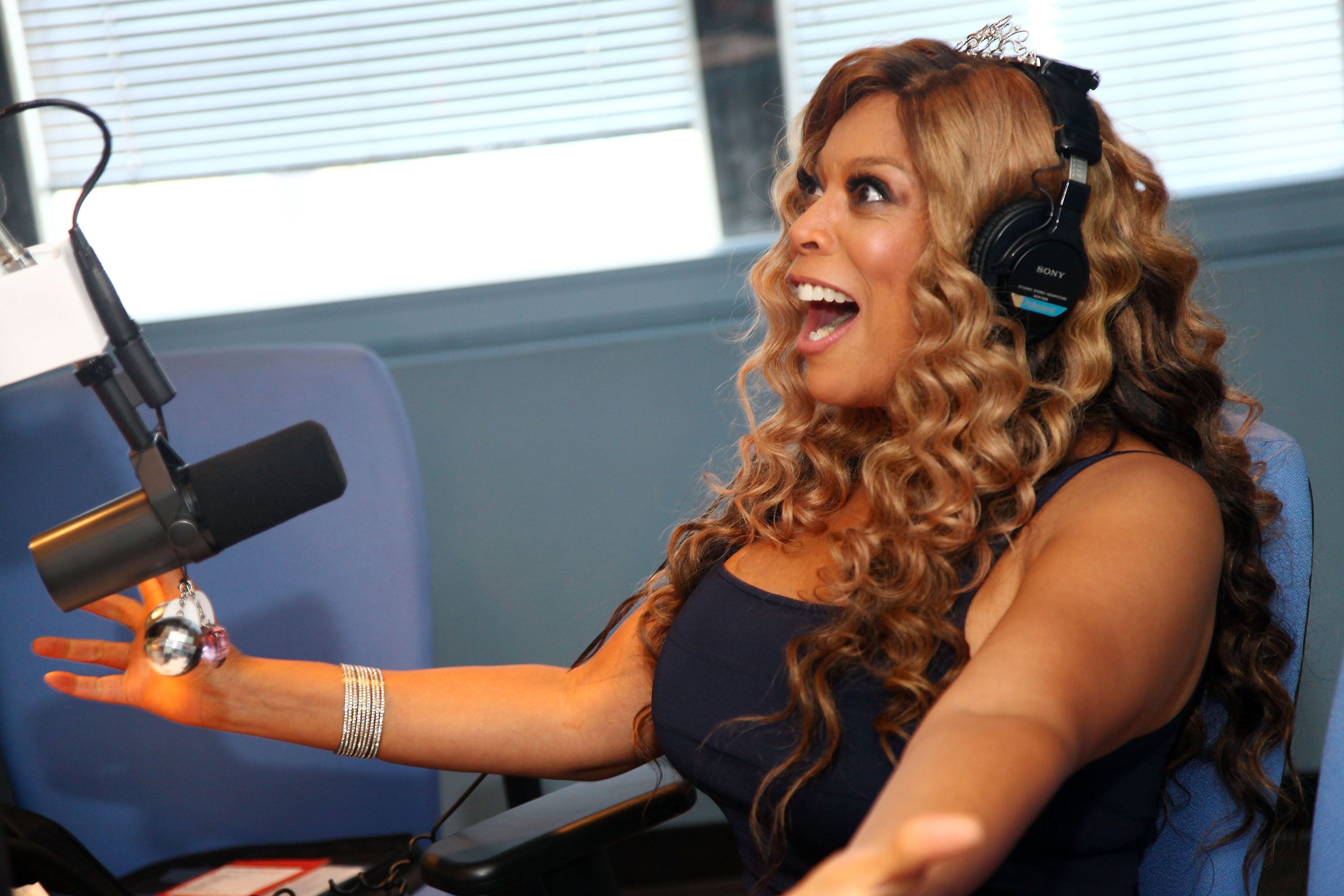 ---
CAITLYN JENNER
The episode with Caitlyn Jenner is probably the tensest one in the show's history. During a headline-making appearance on 'The Ellen DeGeneres Show' in 2015, Jenner was asked about same-sex marriage and confessed, "At first, I was not for it."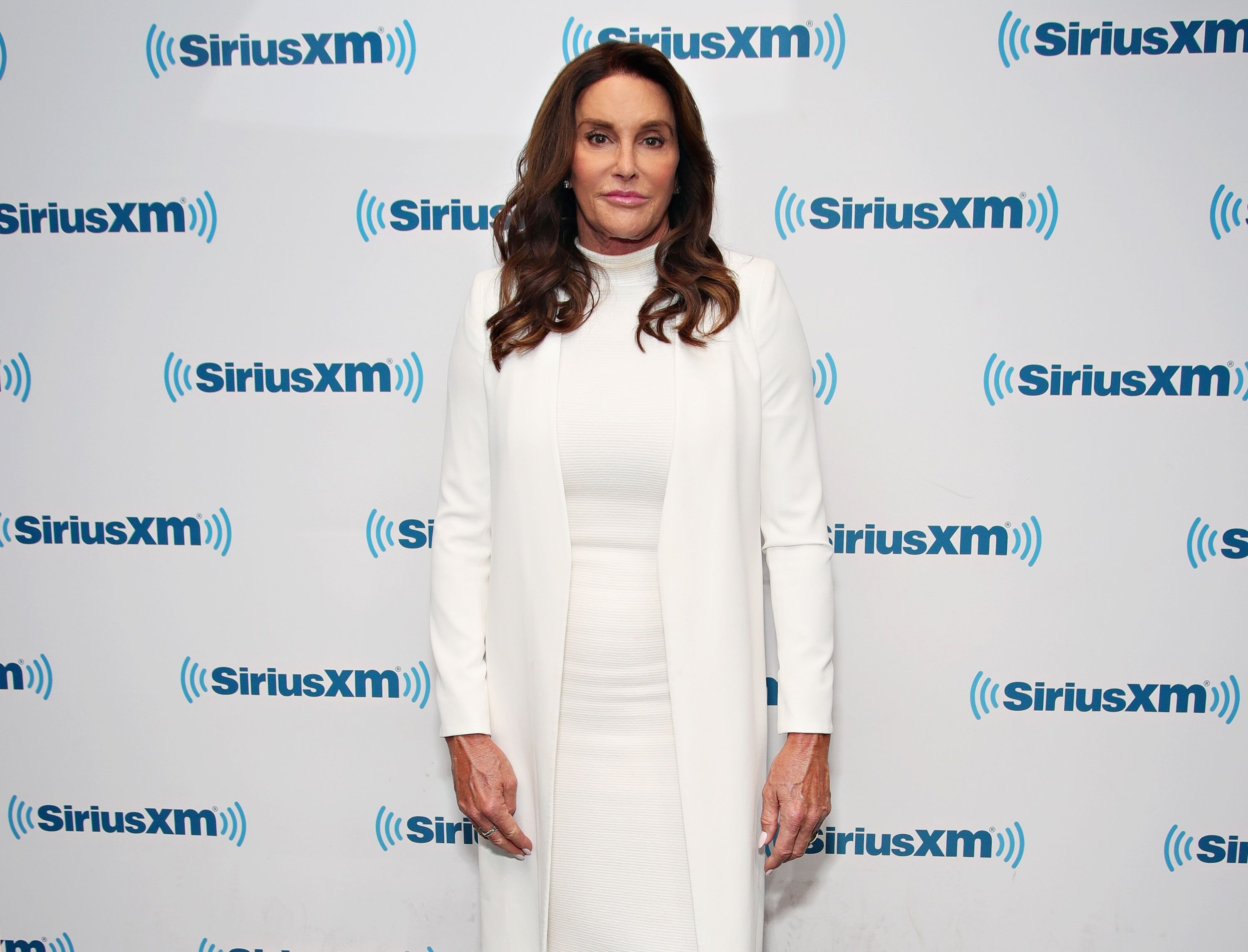 Describing herself as "a traditionalist," Jenner said that it was just a matter of wanting to preserve the institution of marriage as "between a man and a woman." Though Jenner did say that she had since come around to the idea, Ellen felt that perhaps it wasn't completely true. And Ellen remembered that moment.
After the interview, DeGeneres accused Jenner of passing judgment during an interview with Howard Stern. The talk show host even snapped and accused Jenner of not wanting to even dance with her on her show. But in her new book, the E! star explained her side of the story.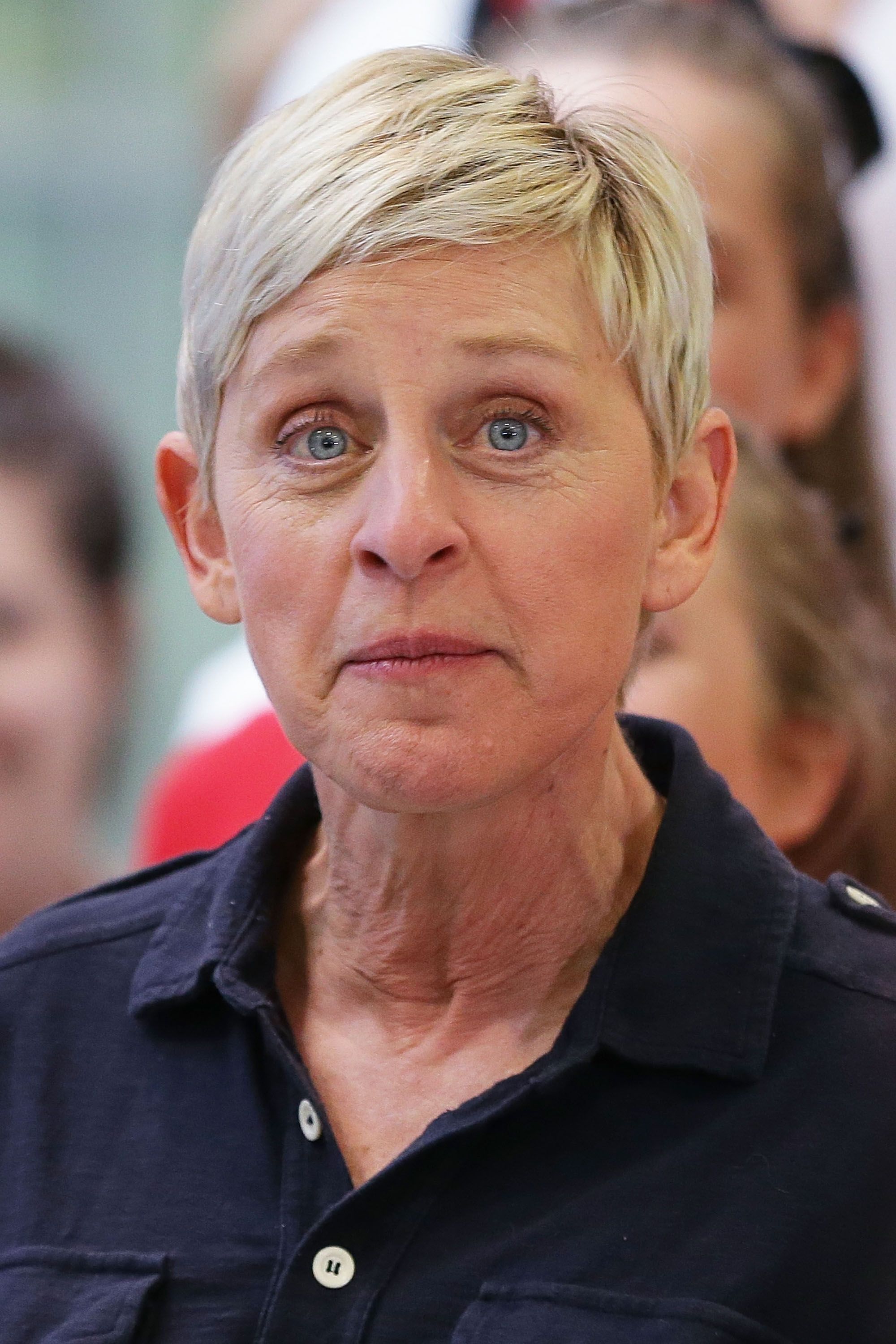 ---
She slammed the talk show host for engineering the moment for the sake of shocking TV. Then, Kris Jenner's ex, who revealed she was "burned" from the experience, also blamed the daytime veteran for "alienating" her "from members of the LGBTQ community." Caitlyn, most likely, blames her ex-wife for instigating the feud.
Rumor has it that Cait is adamant that the Kardashian-Jenner matriarch planted the seed in Ellen's head to ask the Olympian about gay marriage, to sabotage her reputation. "Caitlyn really believes that Kris put Ellen up to the line of questioning that she went for in the interview," the source revealed.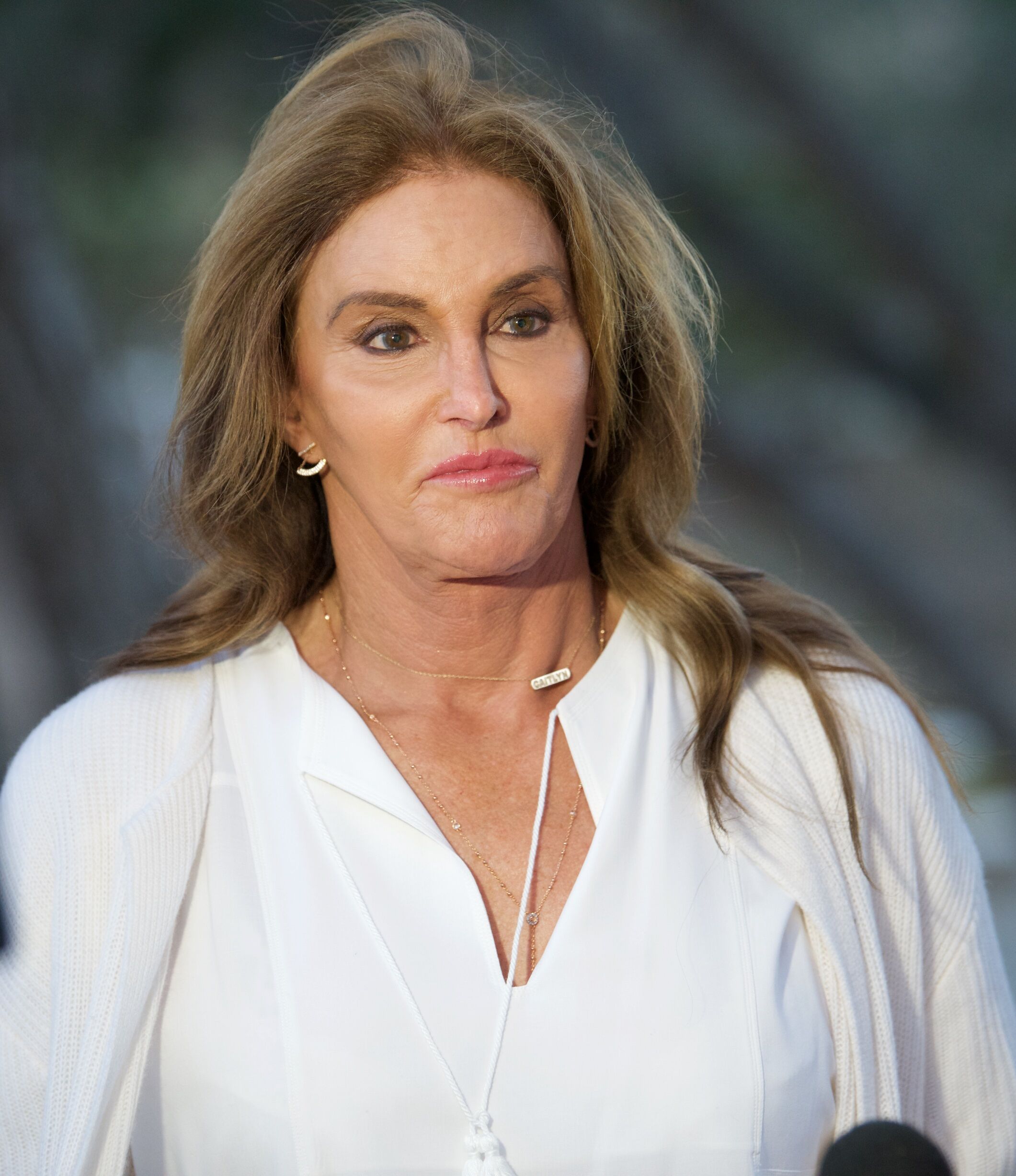 ---
NIKKIE DE JAGER
In January 2020, Dutch beauty vlogger Nikkie de Jager, professionally known as Nikkie Tutorials, visited Ellen's show to talk about her life as a transgender person after coming out earlier that month. The conversation we saw in the show was, as usual, funny and moving, because it's Ellen's show, after all!
---
But soon after her appearance, Nikkie shared that she didn't have a very pleasant experience behind the scenes. When she arrived at the set, an angry and seemingly overworked intern greeted her, and unfortunately, that wasn't the only person who treated her rudely. 
When she met Ellen behind the scenes, she wasn't as nice as de Jager expected, and she didn't even say 'hi' to her guest before the show! What's more, Nikkie realized that, for some reason, she was devalued compared to other guests. She couldn't even use the restroom closest to her dressing room because it was reserved for the Jonas Brothers!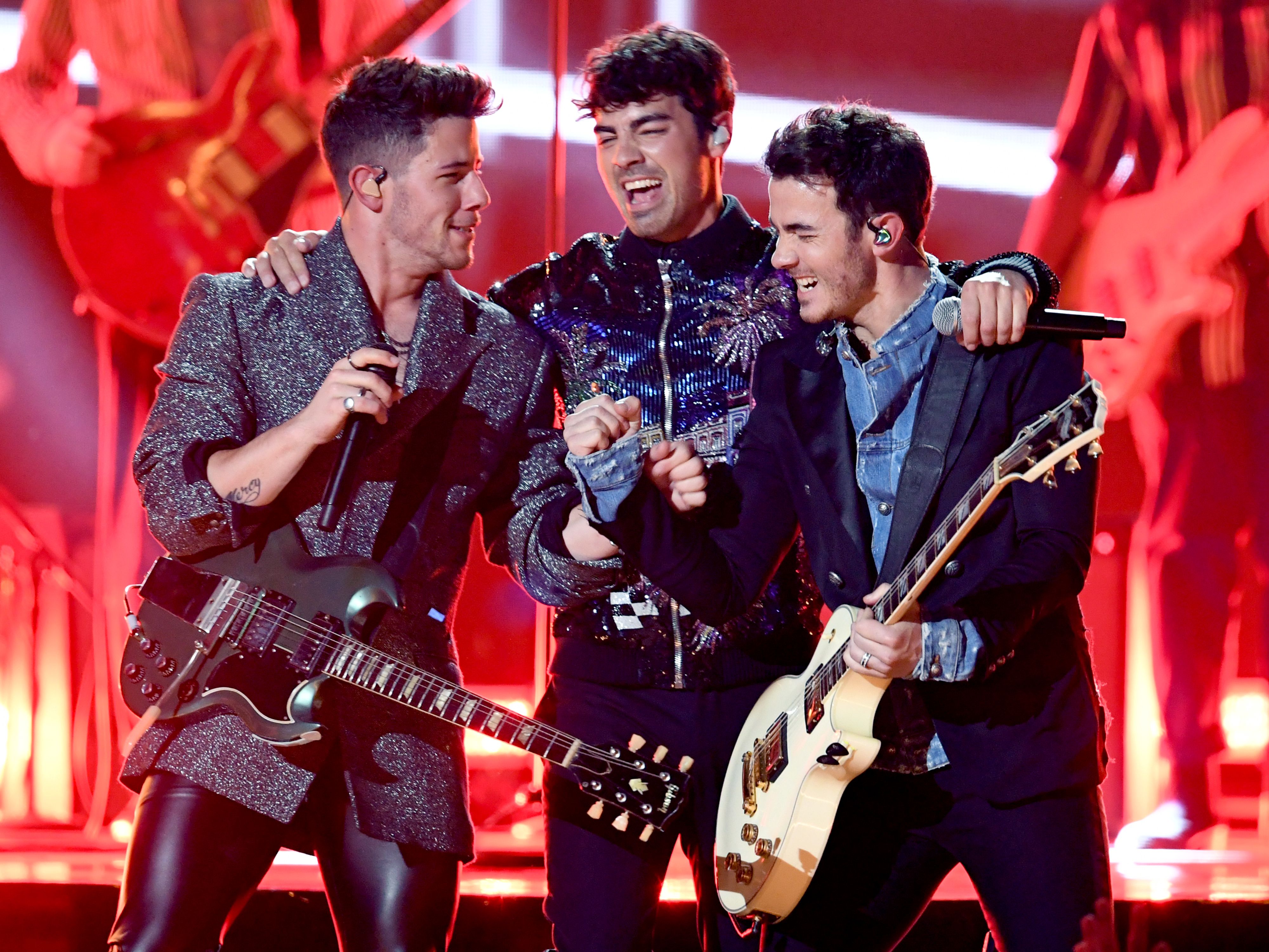 ---
Summing up her experience on the show, de Jager said: "I expected a Disney show, but I got a Teletubbies after dark." Nikkie's allegations were quickly followed by other people who claimed that Ellen DeGeneres didn't treat them well either. 
---
KATHY GRIFFIN 
In 2016, Kathy Griffin published her scandalous book, Kathy Griffin's 'Celebrity Run-Ins: My A-Z Indes', in which she slammed 125 stars. As you might've guessed, Ellen DeGeneres made the list, although she didn't use her name.
"I'm almost positive a certain beloved daytime talk show host once had me kicked out of a backstage dressing room at the Emmy Awards," Griffin writes, leaving little doubt about the host's identity.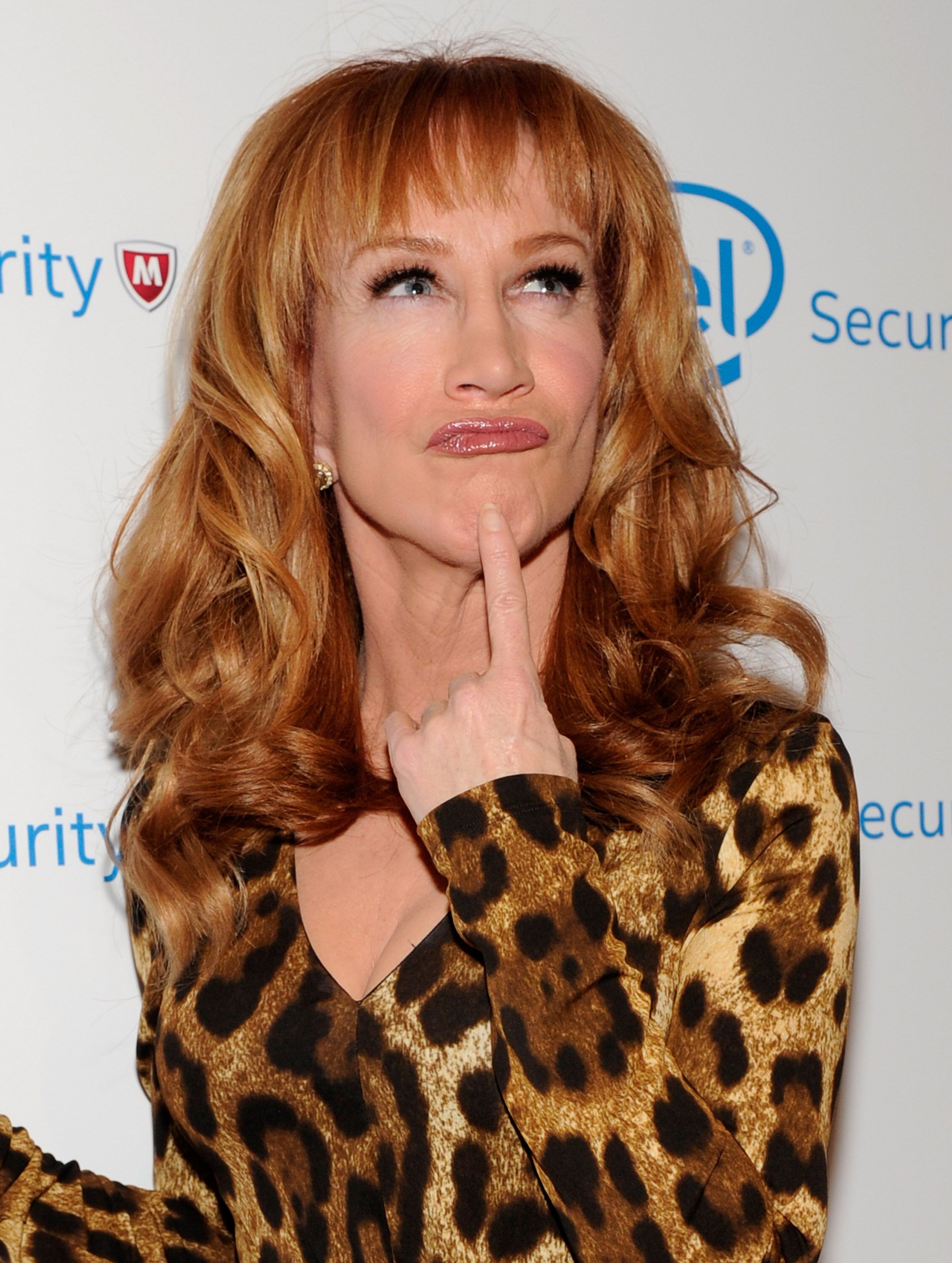 ---

"I can't prove it, but this person, who has short blonde hair, has a mean streak that all of Hollywood knows about."
During the promo tour of the book, Kathy remembered the case, which was almost 10 years old at that point. "Ellen did a monologue about how mean I am." Though that doesn't quite seem to be the reason for her hating Ellen that much. Nearly a decade later, this drama seems far from over.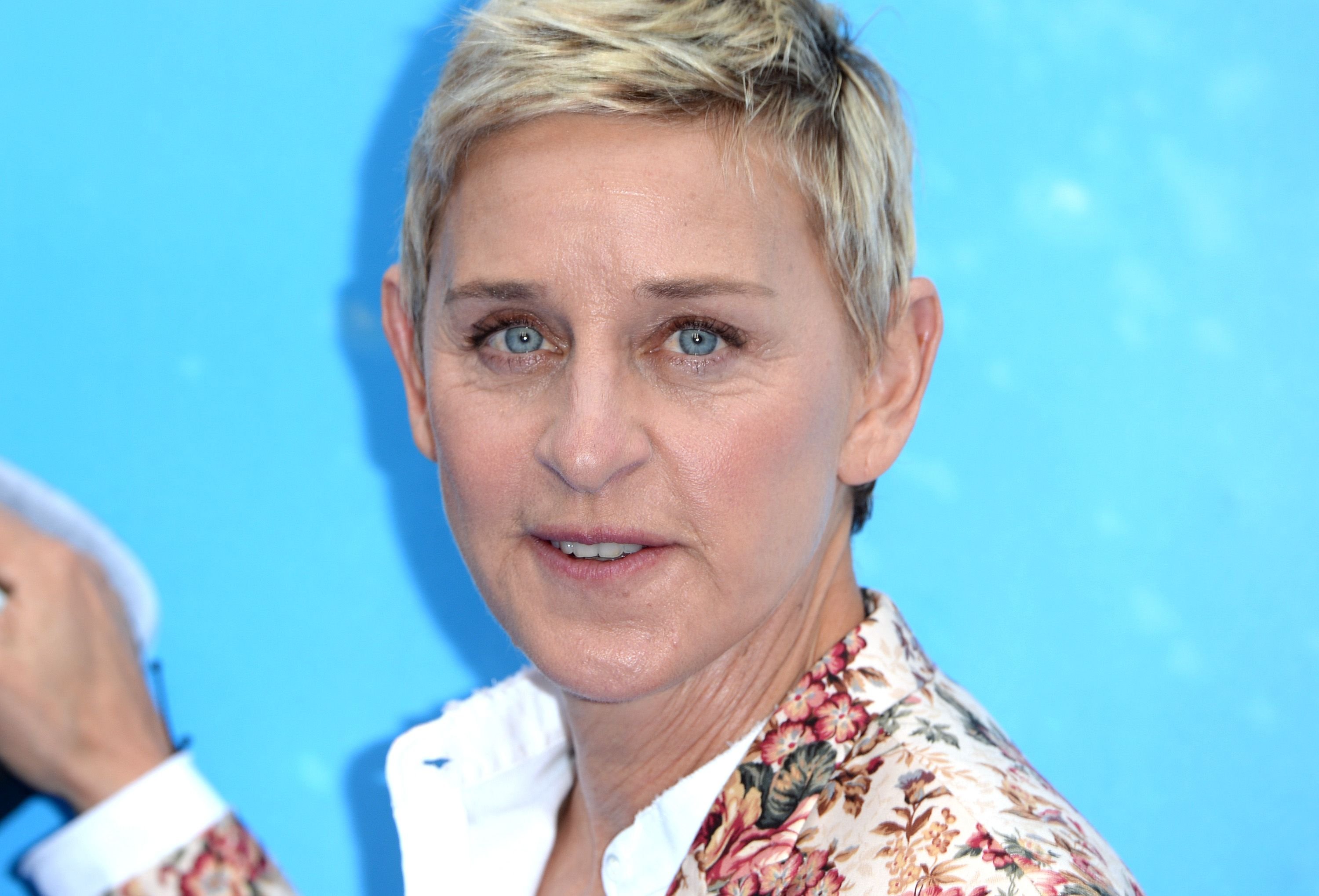 ---
Griffin told The Hollywood Reporter in 2016 that she received a harsh call from DeGeneres about 'Celebrity Run-Ins.' "[DeGeneres] was extremely upset, and I think she had a thought that she was going to, like, put me in my place, or whatever, but as you know I'm not shut-uppable," Griffin said. The reason behind such behavior only recently became clear.
---
NEIL BREEN
The former executive producer of the Today show shared an incident that occurred 7 years ago with DeGeneres. The Australian radio host worked with Ellen on an Australian Today show segment in 2013. He revealed that her producers urged him not to engage with her under any circumstances.
It had been an agreement that Ellen would co-host the Today show that day, however, she kept changing show plans until she decided that it would only be a short interview. Additionally, DeGeneres' team took over the reins of the Today show and it left Breen feeling as though he was no longer a participant of his project. 
@100percentfooty on Channel Nine now. Gus, Gall, Ruan Sims, me and James Bracey. Tune in!! pic.twitter.com/HnPzwvYuqe

— Neil Breen (@breenie9) March 12, 2018
---
JOAN RIVERS 
And this is why Griffin said that she and DeGeneres got into a dirty war of words shortly after Joan Rivers's death. "One of the things that really hurt Joan, and we talked about it at our last meal together, was that Ellen always shunned her and Ellen thought she was vulgar and not funny," Griffin told the audience, according to Variety.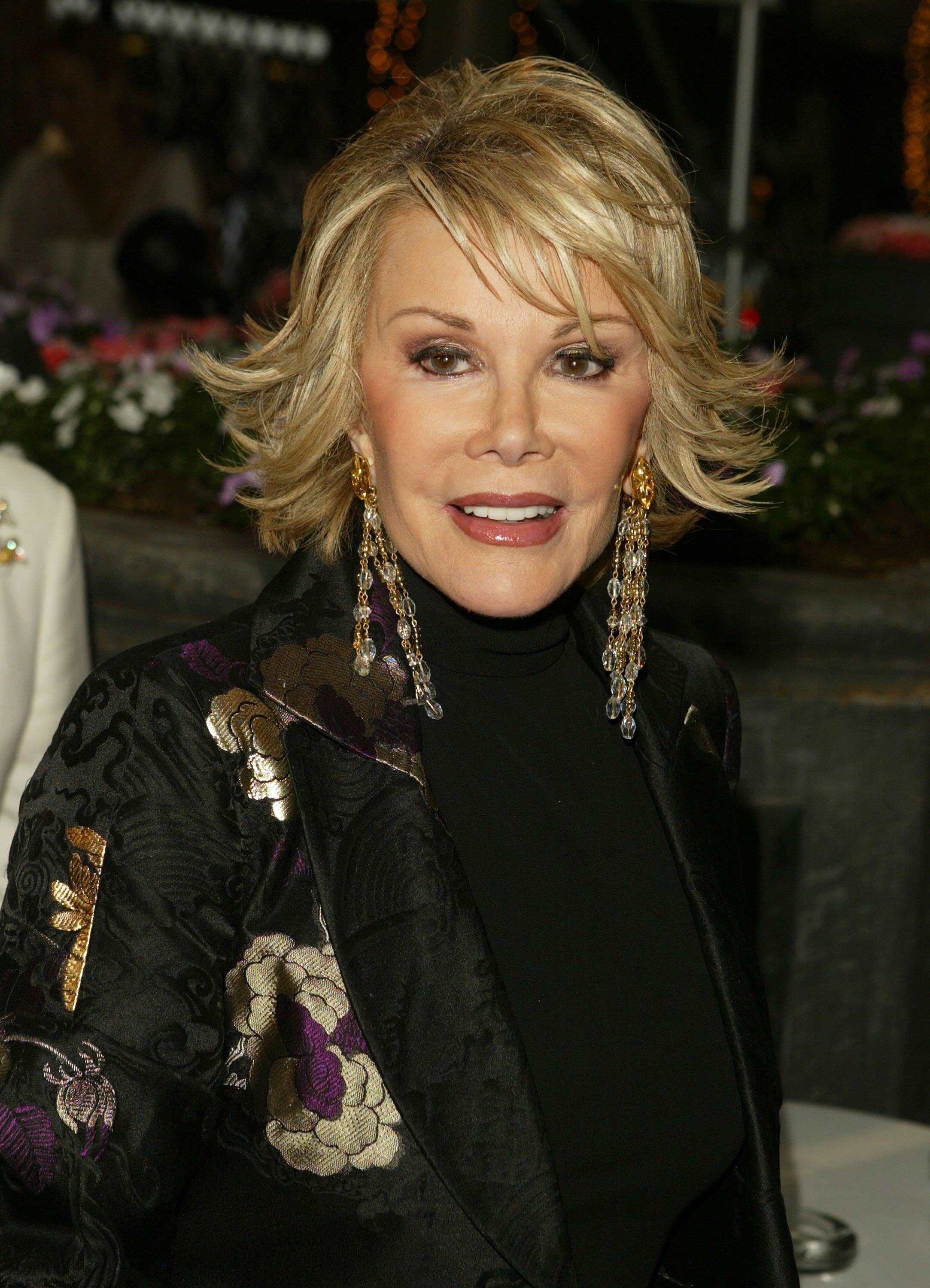 ---
Knowing this, the 57-year-old "D-List" comic still reached out to DeGeneres to check if Ellen would do a tribute for Rivers after Joan died in 2014. According to Kathy, Ellen didn't want to do it, because she regarded Rivers's humor as "mean," Variety reported.
That did not sit well with Griffin, who said that her colleague's words set her off. "So we had a fight in which I used inflammatory words," Griffin said. The celebrity continued with a passive-aggressive compliment of sorts:
"Joan Rivers didn't have a mean bone in her body, and I wish Ellen would have really celebrated her more because Ellen has such an amazing, incredible platform," she said, adding, "Joan broke the glass ceiling for women talk show hosts."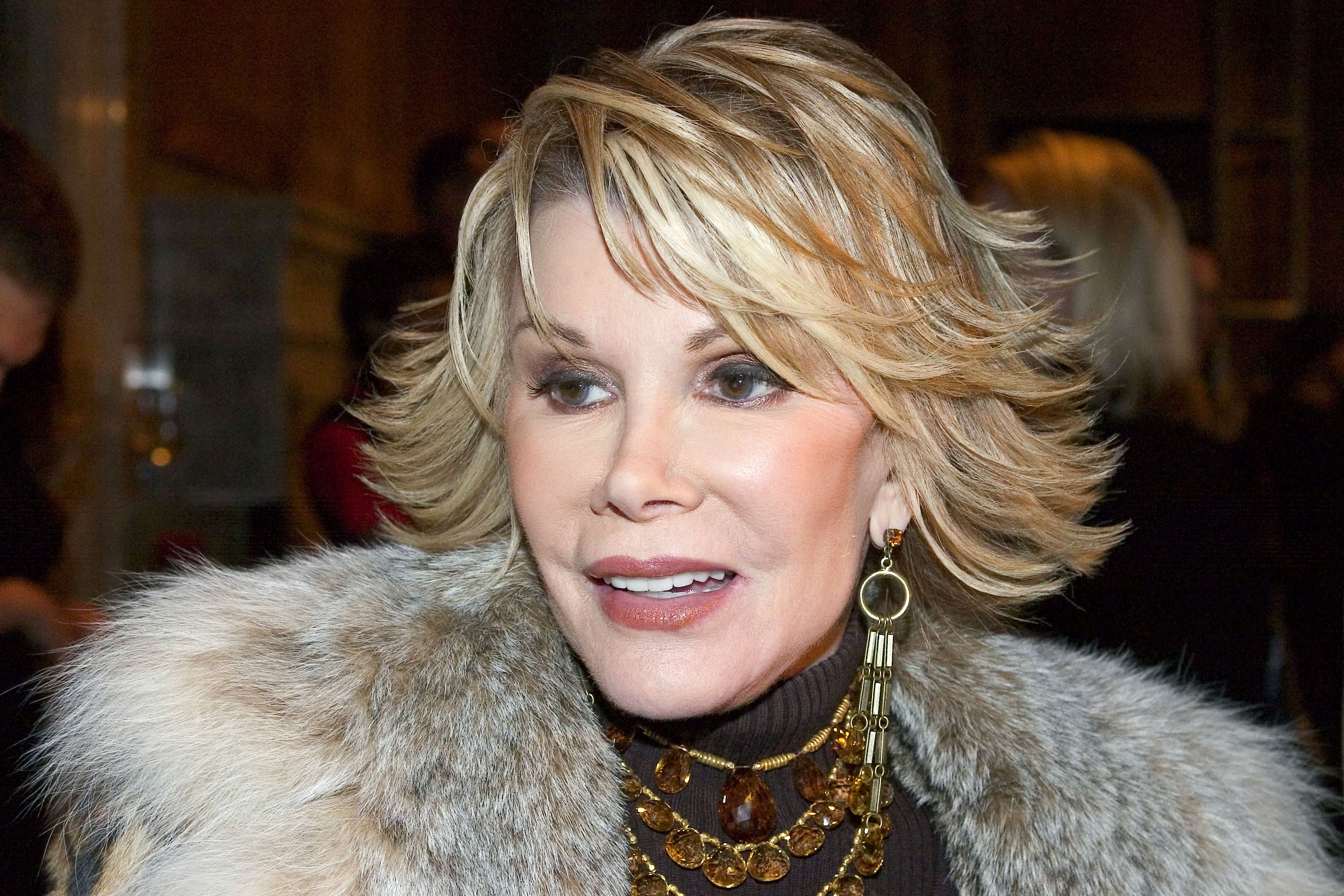 ---
CORINNE OLYMPIOS
In 2017, Corinne Olympios of The Bachelor claimed that DeGeneres made her feel uncomfortable when she was a guest on her show. "She was very cold when I saw her before the show, which I don't think I was supposed to, because everybody got very nervous when we bumped into each other," Corinne later shared.
---
KELLY RIPA
Kelly Ripa and Michael Strahan were one of the morning show circuit's favorite couples while co-hosting 'Live! with Kelly and Michael' back from 2012 to 2016. But, when Michael suddenly announced he was leaving the show to join ABC's 'Good Morning America,' their relationship quickly crumbled.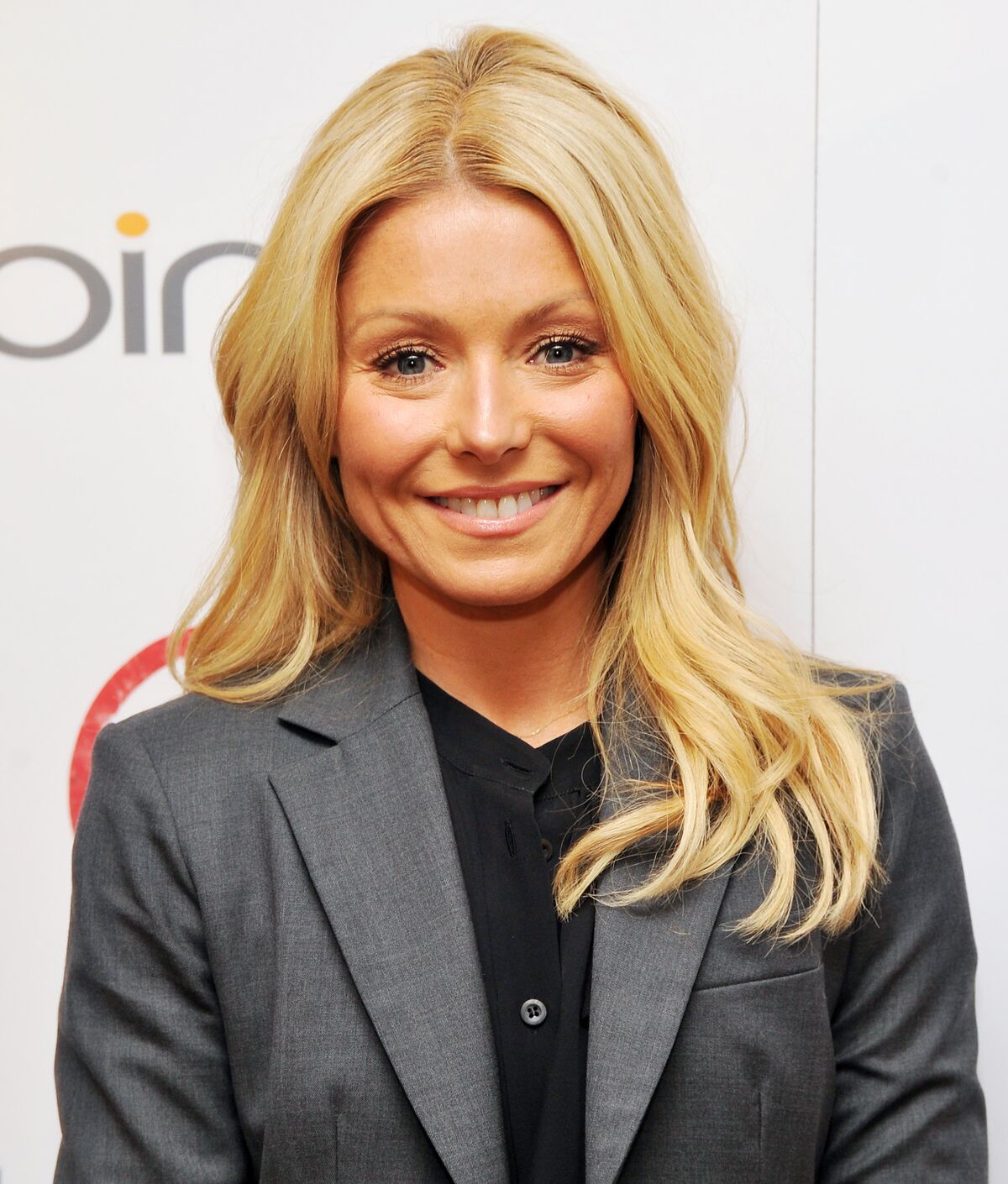 ---
Most hosts remained neutral in this conflict. But, Ellen invited Michael Strahan to her show, which, of course, made Kelly Ripa mad. "Cozying up with Michael was like telling the world she had taken his side and was taunting Kelly," which left Ripa "livid."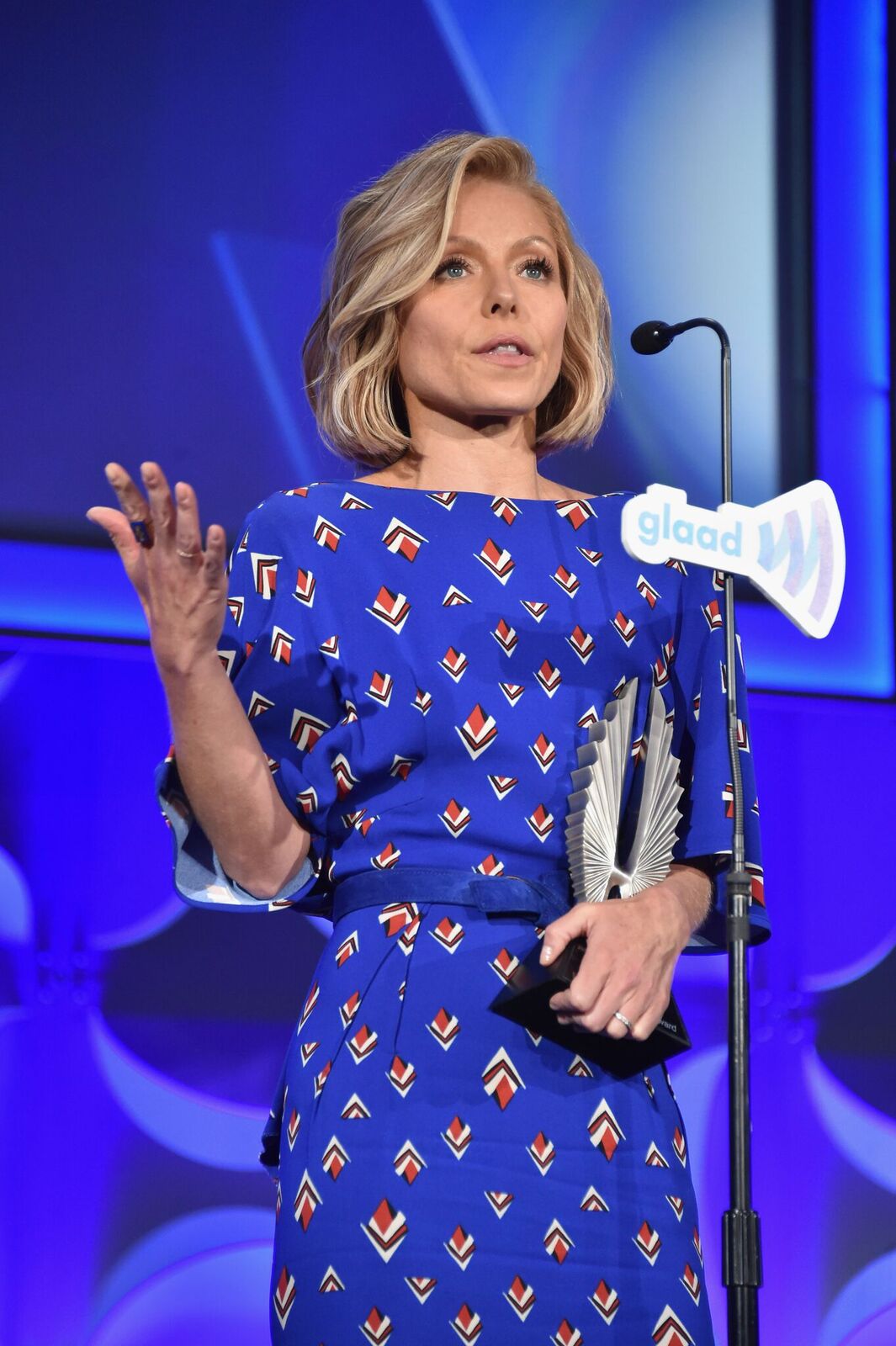 ---
KEVIN T. PORTER
But the biggest drama started in March 2020, with comedian Kevin T. Porter's tweet urging others to share their insane stories about Ellen being mean to them or to someone they knew. The post received over two thousand replies! 
---
LEA THOMPSON
On Twitter, the Everybody Loves Raymond actor Brad Garrett made mistreatment claims against Ellen DeGeneres calling it 'common knowledge', the Back to the Future star backed him up. Thomspon took to the Twitter comments and stated: "True story. It is."
---
People's opinions on the subject were quite different. Some think Ellen did that by accident, whilst some believe she's too smart to make that kind of mistake. What do you think about it? Whose side are you on? And... what do you think about Ellen?