The Kissing Booth: Real Relationships Between the Cast
The Kissing Booth 2 is the biggest hit of summer 2020! And while fans are waiting for its sequel, we decided to explore the relationship between the stunning cast. Why are people jealous of Joel and Joey's special relationship? Are Taylor and Joey dating in real life? Find out all the answers below!
---
JOEY KING
Though Joey is just 21, she's already an established actress with Golden Globes and Emmy awards in her pocket. But despite the fact that she is such an experienced actress, she has a very unusual reason why she loves the movie and the cast.
---
Turns out Joey has been homeschooled for most of her life! As she revealed, The Kissing Booth and Summer 03 were much more real to her than to any viewer, as she was learning about school right on the set: "I portray a girl in school, and it's great, I love it! I have learned a lot". 
---
That time Elle ended up in the Principal's office was Joey's first experience with detention, cause in real life when she was in school for a brief period, she never got in trouble:
"When I did go to school, I was such a goody-goody… I've never got in trouble. And the one time I've got in trouble for talking in class, I went home and I cried. I never even experienced the rebellion like passing notes in school". 
---
That's why meeting friends on set matters to her so much! As Joey said: "Getting to work with the whole cast again was so exciting because we genuinely had every single cast member come back from the first movie and that was so special… Being back on set was like having a really big family back together again. It was wonderful." - she told Seventeen. 
---
Can you believe poor Joey had to research prom on the net? She never had her own prom but she did go to her friend's junior prom and it's one of the most hilarious stories ever. She DM-ed KFC from her official Twitter account and asked if they could do a fried chicken prom corsage that she saw in an ad campaign of theirs years ago.
---
Though coming back to the set wasn't 100% easy for Joey. As you all know, King and Jacob Elordi broke up right around the time the first movie aired. Because Joey deleted all of their mutual pictures and didn't issue any comments, fans think the break-up must have been pretty rough. 
---
No wonder Joey had to make a huge decision about the second film and rightly called filming part 2 a "sacrifice". "So going back and doing that and making the sacrifice of what, obviously, everyone is thinking about — outwardly addressing, but what I'm kind of on the sly addressing, making those sacrifices was totally worth it," the actress shared.
So looks like the set of The Kissing Booth has been a real school of life for Joey, because she has grown up and matured a lot! 
---
JOEL COURTNEY
Before we jump into Joey and Taylor's timeline, we have to talk about the cutest besties - Joel and Joey! If you were already jealous of Elle and Lee's on-screen friendship, we have to warn you about the extreme levels of BFF goals coming up next.
---
Joel is one more really close friend that Joey has made on the set! The two are hilarious together: constantly filming epic lip-syncing and dancing videos and goofing around offset. 
However, it was harder for Joel to come back to the set for a sequel than you might think. Courtney was very nervous that it might not feel the same playing Lee again, but Joey stepped in to reassure him:
"The real-life friendship that Joey and I have really allows for us to just go back to our characters and comfortably dive back in." - Joel told PopSugar.
---
And the friendship is definitely not one-sided. Joey raves about Joel on social media too. She posted one of the sweetest memories of Courtney for his B-day, captioning it: 
"I love you Joel Courtney, this is us on ur birthday 2 years ago sharing milkshakes cuz what are best friends for. You make me smile all the time especially when I FaceTime my family from Georgia and you're just at my house hanging out with them..."
---
Some boyfriends don't even meet their girlfriend's parents, and Joel is already buddies with Joey's folks! This is totally a high trust level. But can you believe the funniest scene between these two cuties ended up as an outtake? 
As Joel revealed in his Q&A session on the sequel, there was a scene of him and Joey eating Nachos on Flynn's porch. Of course, the two accidentally flipped the table and just burst into a 30-second improvised segment of mourning the death of their Nachos. That would be such an awesome scene! 
---
We know how hard it was for Joey to go back to the set but luckily Joel was there to support her. As she said: "And, obviously, going back and shooting with one of my real best friends in life, which is Joel Courtney, who plays Lee in the movie was phenomenal. He's just like one of my favorite co-stars I've ever had, because he's such a great actor." 
We really hope these two will stay close friends even after the franchise ends.
---
JACOB ELORDI
Though Jacob Elordi definitely made some good friends on set, it looks like he hasn't been that close to Joey and Joel since the break-up. There are almost no pictures of him goofing around with the rest of the cast. 
---
Even though fans suspected that Jacob wasn't thrilled filming the sequel because of his infamous "resting face", (which Jacob refuted) we are sure he had a great time on set too. However his experience off the set "bothered" him a lot. While filming the first installment, Jacob trained 7 days a week, twice a day, as Men's Health reports.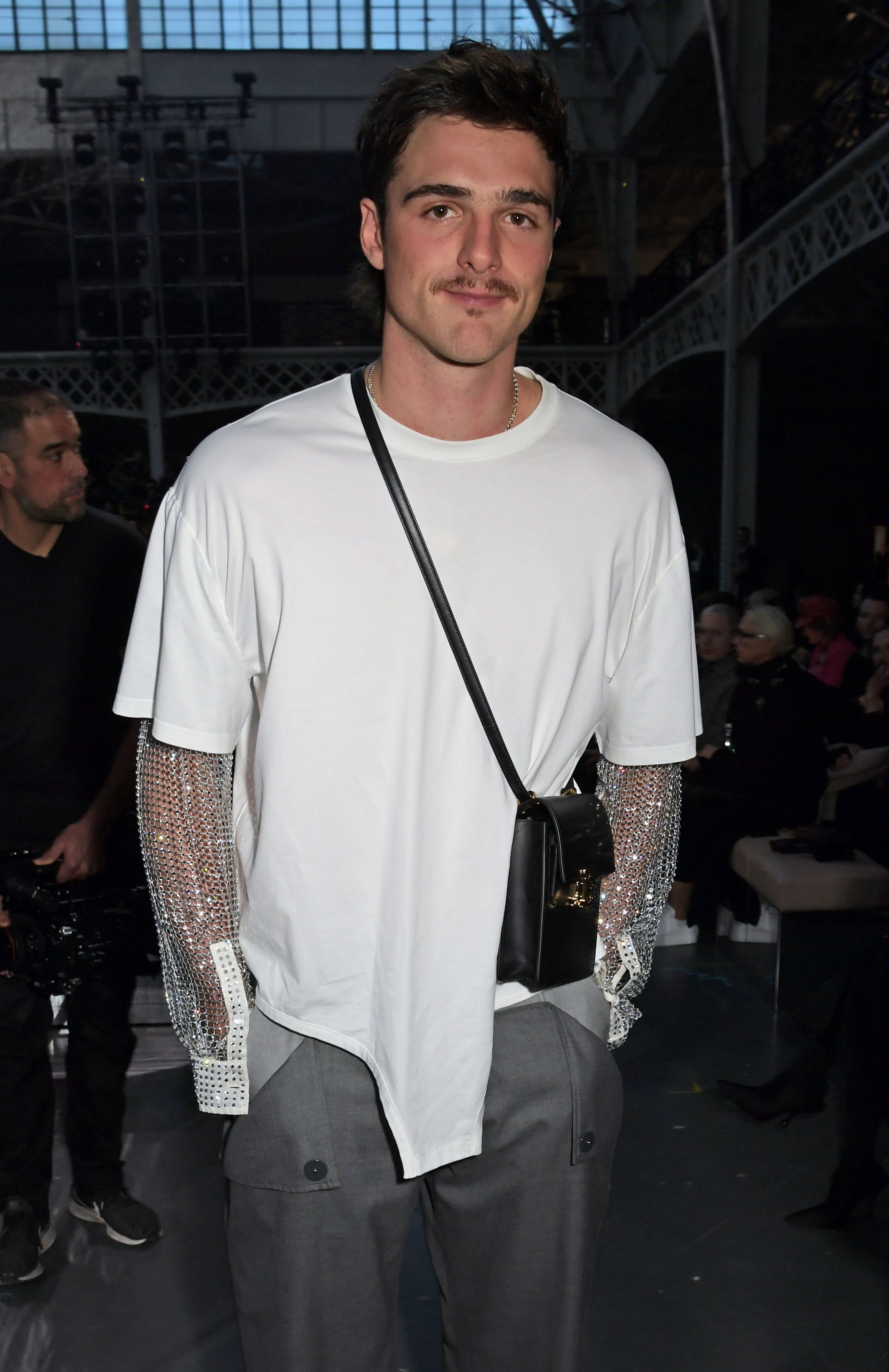 ---
Poor Jacob worried so much that he wouldn't match the description of his fit character that he put so much pressure on himself. But when he finally achieved his amazing body for the movie, he had to face a new insecurity. 
---
Fans praised his looks so much that he started to doubt whether they liked him because of his talent or if it was just his abs that made him popular. As Elordi said: 
"At the time, I was super young and got thrown into a world where everyone wanted to talk about my body… I was trying to prove myself and be known as an actor. It was so much working out and I hated every second of it."
Though he's been through lots of difficulties while filming, Jacob is very grateful to the movie that started his career.
---
MAISIE RICHARDSON-SELLERS
Judging by cast interviews, the old-timers did a great job welcoming this new member to the family. Maisie has revealed it was one of the greatest experiences of her life! As Maisie said: 
"Everybody has those first day nerves of thinking, 'Am I going to fit in? Are they going to be welcoming?' And they completely opened their arms and hearts to working with me. It was a seamless transition. Definitely a family I'm going to maintain."
---
Although this wasn't Maisie's first experience working with a cast, she was on The Originals and DC's Legends of Tomorrow for a couple of years, meeting these guys felt really different! The team also had some fun "class field trips" around South Africa. So, according to Maisie, the whole team would go mountain climbing and hiking together and even went on a wild safari! 
Maisie says that throughout the 4 months of filming together, they were each other's support and family. Well, the good news is that Maisie is going to be in Kissing Booth part 3, so we are looking forward to hearing how they filmed two movies at a time!
---
TAYLOR ZAKHAR PEREZ
We know you've already seen all of Taylor's interviews by now, so there's no need to describe how cute and sweet he is. No wonder he didn't have any trouble fitting in with the new team and making friends. In fact, he seemed so close to some cast members that fans started to wonder whether him and Joey were secretly dating.
---
And their suspicions were almost proved right when Taylor posted a picture with him and Joey swimming and having lots of fun on the beach. For her B-day just a couple of days after the sequel's premiere, he wrote an extremely touching message:
"Honestly I could write about this woman all day. She is the reason I joined the KB2 family, she welcomed me with open arms and love, she supported me, she pushed me, she made me laugh (like pee my pants laughter and had to check my underwear), she inspired me to be a better actor, she shared her family with me, THE LIST GOES ON. Grateful for you forever."
---
Are you really trying to convince us that you guys are just friends? Though in his Glamour magazine interview, Taylor said he is single at the moment, it doesn't mean that he is not trying to hit it off with Joey. On top of that, they constantly flirt with each other in their Instagram comments! 
Taylor also added a comment saying: "I'm a fan of Joey and wish that she would date me, you know what I mean? I feel like it's different if you're in the same industry with each other and a fan of each other's work."
Sounds very affectionate, don't you think? Knowing how much attention Joey's previous relationship had, we doubt that she and Taylor would be vocal about their love life status now - but we hope they surprise fans soon!
---
MEGANNE YOUNG
Can you believe that Joey freaked out Meganne more than once? As Meganne revealed to SweetyHigh, Joey had no idea that she was such a sensitive and jumpy person. So every time King would just take her hand or call her name, poor Meganne screamed with surprise. 
---
Meganne had a lovely time hanging out with the team. But the most memorable part of the filming wasn't just having fun with her co-stars. For the first time in her life, Meganne had to ride a bike in both The Kissing Booth 2 and 3!