7 Celebrities Who Are Welcoming Babies This Year
2020 brought on so many pregnancy announcements from iconic celebs including the supermodel Gigi Hadid and singing sensation Ciara. Strangely, celebrity babies seem to inspire baby fever and generate a lot of excitement so we've put together a list of celebrity couples who are expecting their little bundles of joy.
---
1. GIGI HADID AND ZAYN MALIK 
The news about this couple expecting literally blew the Internet up! The couple has been together since 2015 and over these 5 years, they have gone through a lot of ups and downs. Gigi's pregnancy became great news for the fans of this complicated couple.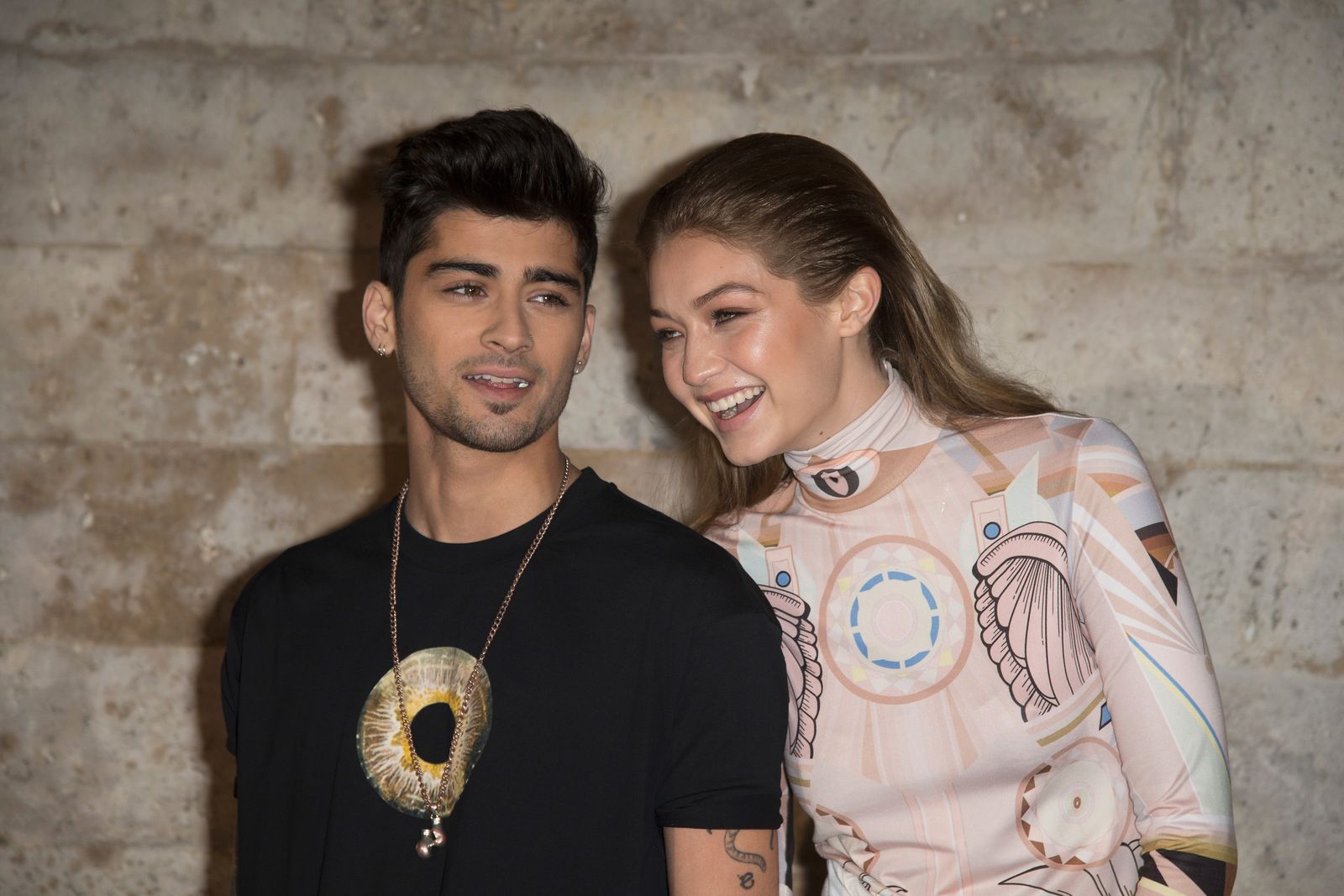 ---
It was first revealed by TMZ who noticed a tiny belly on the supermodel's picture on IG. Gigi shared a cute picture from the celebration of her 25th birthday with her sister Bella, and of course, with Zayn Malik.
TMZ announced the news April 28, saying she was about 20 weeks into her pregnancy. However, the model only said so officially later. When Gigi was five months pregnant, she admitted  her pregnancy on The Tonight Show Starring Jimmy Fallon show:
 "Obviously we wish we could have announced it on our own terms," Gigi said. "We're very excited and happy and grateful for everyone's well wishes and support."
---
The baby is to be due in September, according to Gigi's mom, Yolanda Hadid. The future grandmother also added that they weren't expecting the public to find out this news so soon. Apparently, Gigi and Zayn are expecting a girl, and we can only imagine how beautiful she's going to be!
---
2. KATY PERRY AND ORLANDO BLOOM
Another star couple that shocked everyone! Katy revealed the news in a very original way as a true pop-music icon would. Not only did she announce the big news but also she drew everyone's attention to her new music video to the single "Never Worn White."
---
In the video's final scene, Perry cups her bump that is showing through a sheer dress. Late on Twitter, the pop-star admitted she is glad she doesn't need to be hiding her pregnancy anymore. "omg so glad I don't have to suck it in anymore" she wrote.
During an appearance on The Howard Stern Show In September last year, her fiancé, Orlando Bloom, shared that the couple was looking forward to having children together Katy and Orlando were first spotted together at the beginning of 2016 at the afterparty of Golden Globes.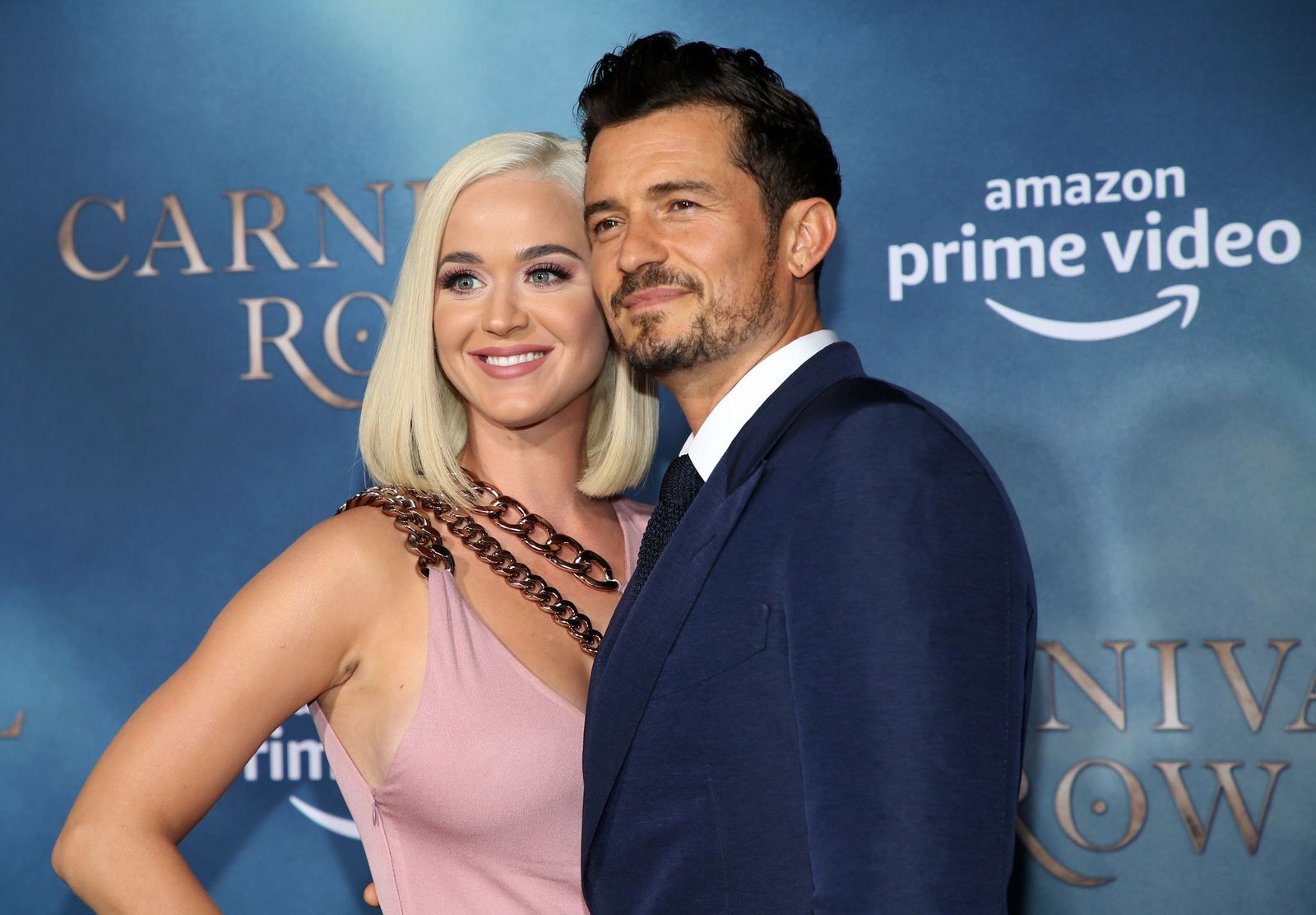 ---
The two were flirting and dancing together, and many started talking about their possible relationship. A few months later, Katy posted a picture on Instagram, confirming the rumors. However, a year later the couple unexpectedly broke up, and yet, their hearts found their ways to each other again.
To the fans' joy, they got back together only a few months later. They only appeared together in public in 2018 when they attended Gala for the Global Ocean in Monte Carlo together and looked adorable. Last year the couple announced their engagement on Valentine's Day! We're looking forward to their wedding and to the birth of their baby!
---
3. LEIGHTON MEESTER AND ADAM BRODY
These two have fulfilled the millennials' dream, having become a couple in real life. The stars of The O.C. and Gossip Girl fell in love! Isn't that the crossover we all dreamt about 10 years ago? Leighton and Adam started dating in 2013 after meeting on the set of The Oranges 2 years before that.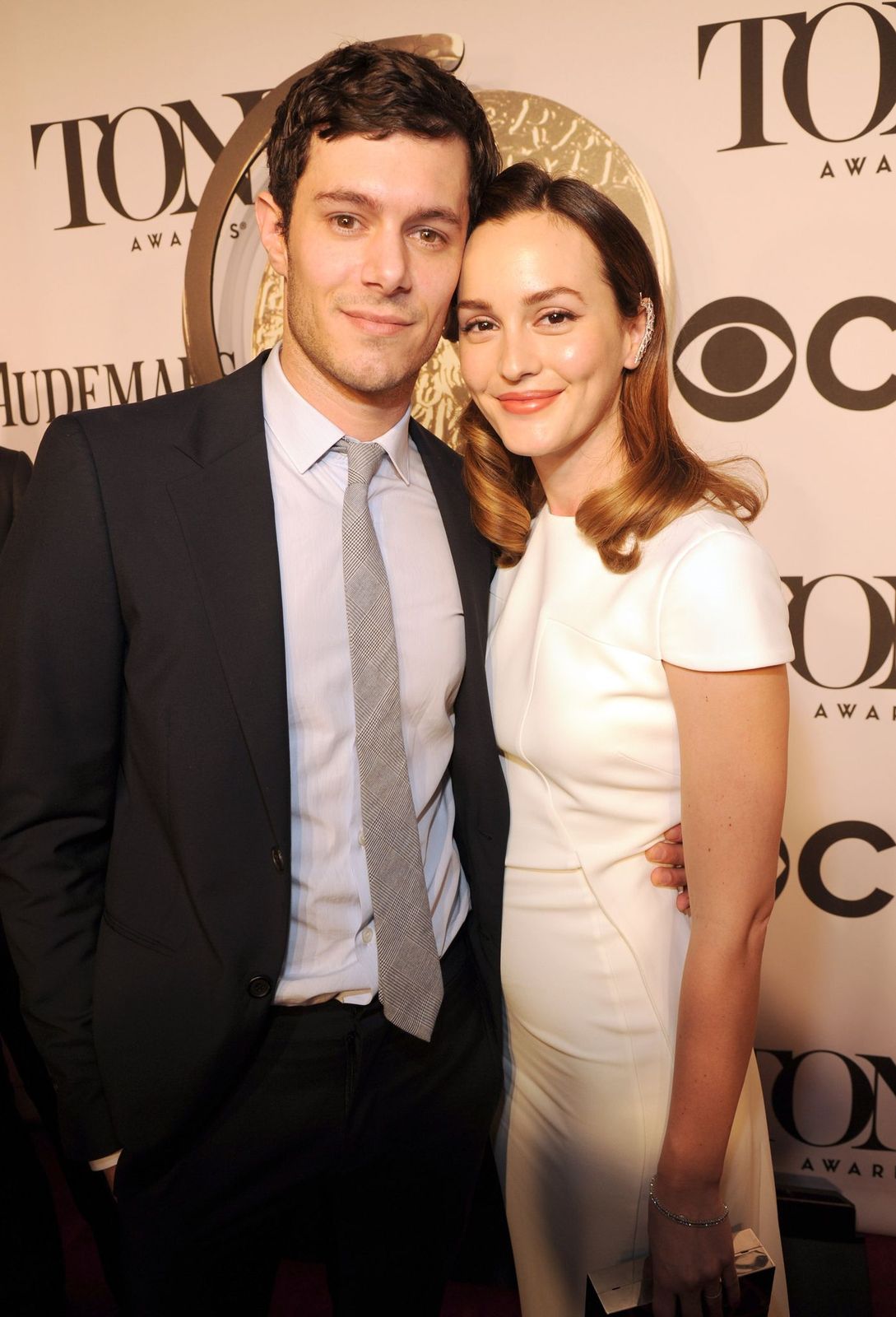 ---
At the end of that same year, the couple announced their engagement, and they got married soon after! Despite the incredible popularity they have always managed to keep their relationship private. Brody told GQ last year, that he and his wife are homebodies and do not want to monetize their popularity.
"She's more inherently private than I am. I don't seek publicity but if I'm sitting next to you on the subway, I'll tell you everything about me." 
---
The pair welcomed their first child, Arlo Day, into the world on Aug. 4, 2015. Leighton told Refinery39 why she doesn't often talk about Arlo: "I think the perception is: You're an ingenue, or you're an icon, or you're a mom. There's no in-between."
In April, Meester was spotted out with her belly showing meaning the family of three will soon be four! The pair haven't said anything about the status of Meester's pregnancy yet. Of course, we don't expect these two to tell us about their child a lot, but we hope everything will go smoothly!
---
4. CHRIS PRATT AND KATHERINE SCHWARZENEGGER
In April, we found out these newlyweds are expecting. Ten months into their marriage, Chris Pratt and Katherine Schwarzenegger Pratt, the daughter of famous Arnold Schwarzenegger, are getting ready for the next chapter in their lives.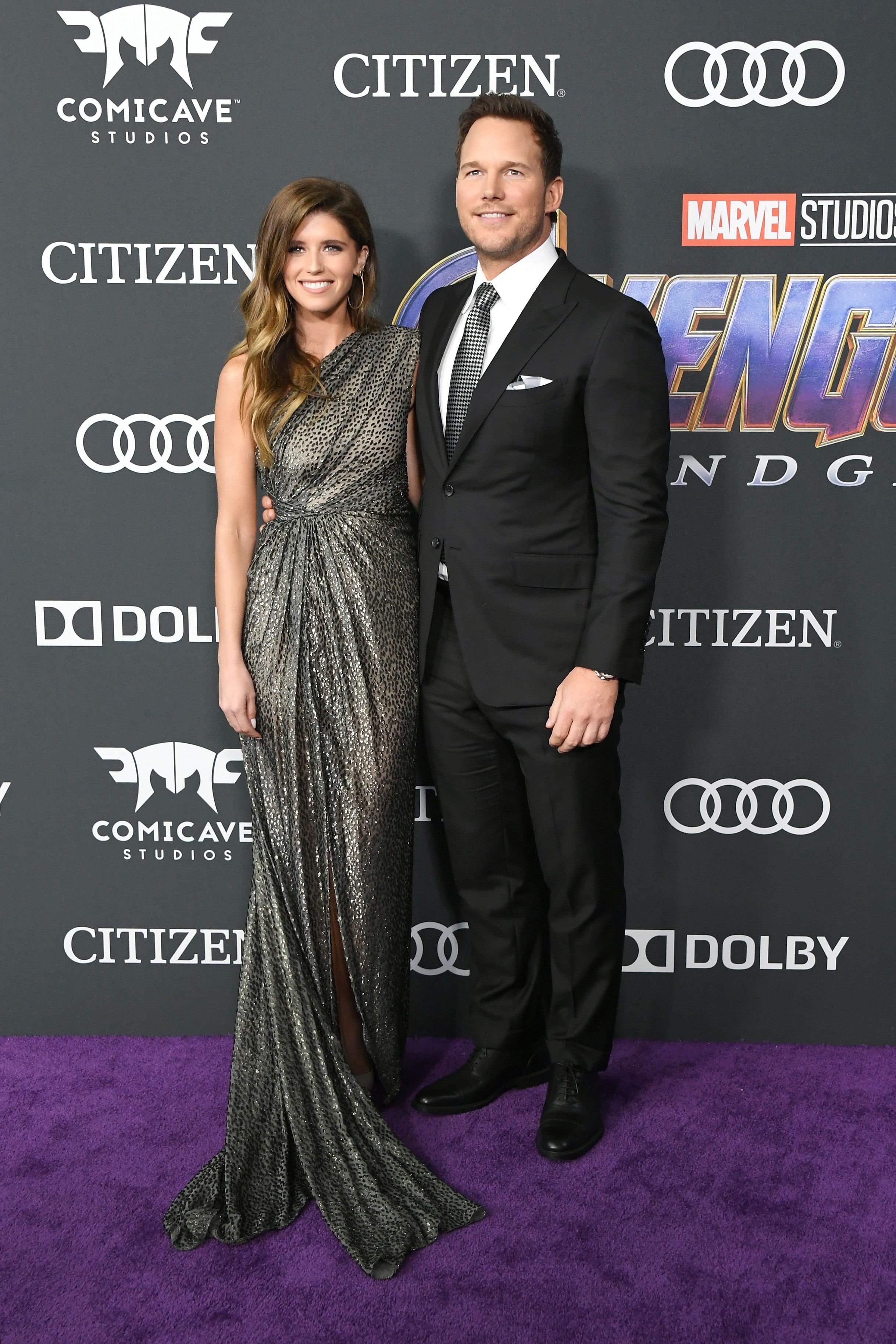 ---
Sources previously told PEOPLE that the newlyweds were excited to "expand their family as soon as possible" following their June 2019 wedding. Katherine started dating Chris 2 years ago and immediately grew close to his son Jack from his first marriage with Anna Faris.
They spent a lot of time together and grew to like each other. Arnold Schwarzenegger told Extra in January he is looking forward to having grandchildren, but of course, he doesn't want to push his daughter into anything.
"I don't push it because I know it's going to happen eventually. It's up to Chris and her when they want to do that."
---
Katherine and Chris look absolutely happy, and we are sure they will be wonderful parents! Recently, in Rob Lowe's podcast, Chris has revealed that when he first met Katherine he was surprised she was single. He also revealed why they are so perfect for each other.
"For me, it really works because I'm always trying to make people laugh and so, she likes to laugh, I make her laugh, it's a good fit."
---
5. JOE JONAS AND SOPHIE TURNER
How could we make this list and not mention the hottest couple of last year? The two stars met in 2016 and immediately clicked, but kept most of their relationship private for a while.
"We had a lot of mutual friends and they'd been trying to introduce us for a long time," Sophie revealed to Harper's Bazaar UK last year.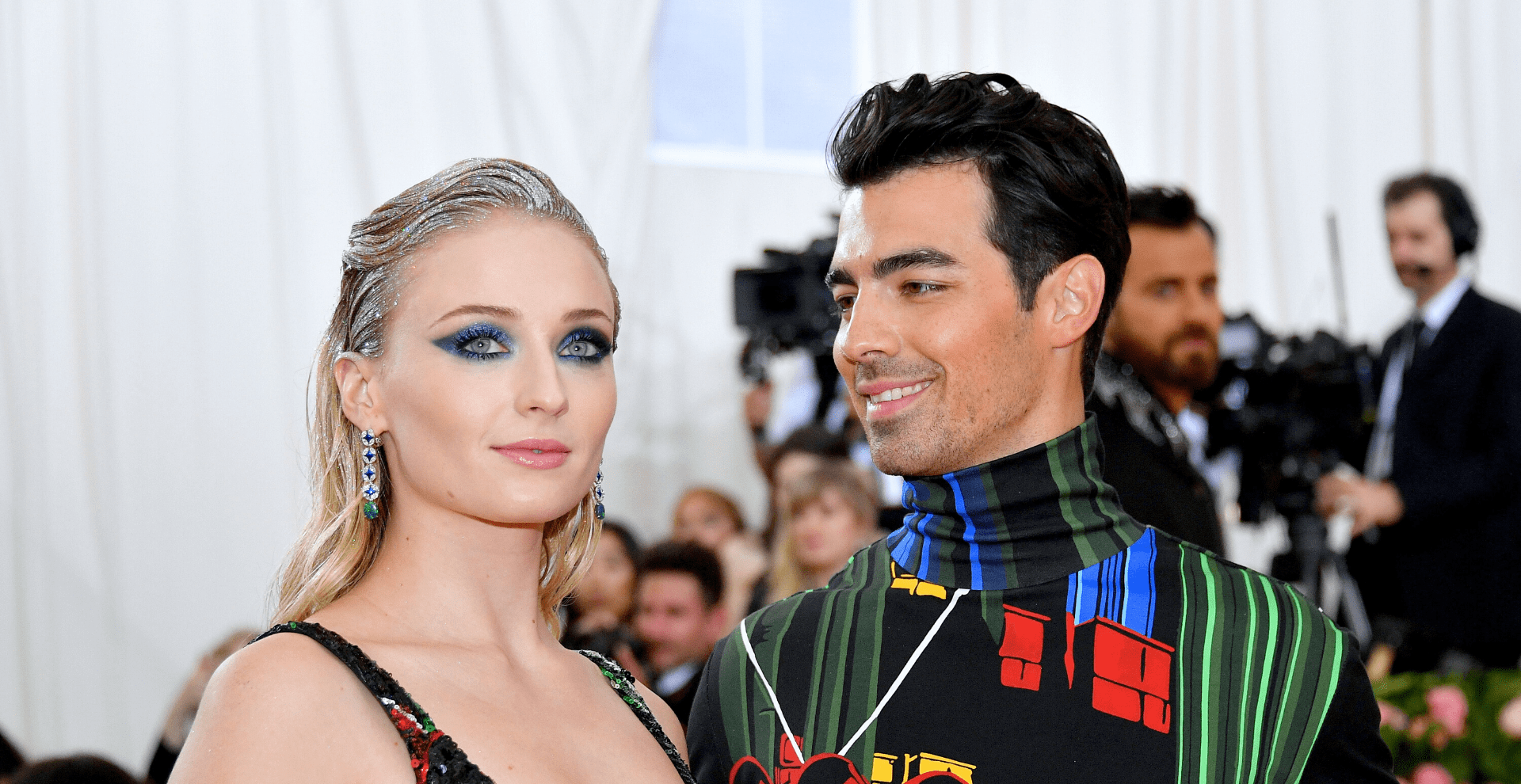 ---
They were following each other on IG, and one day Joe messaged Sophie. They chatted for a few weeks and then they decided to meet. Shortly, they became inseparable, and Sophie went on a tour with Joe. In 2019, they got married during ceremonies that took place in Las Vegas and France, much to the delight of their beloved fans.
---
At the beginning of the year, such sources as Just Jared, E! News, and Us Weekly started writing about Sophie's pregnancy. At first, the news looked like rumors, but a little bit after that, Sophie's pictures with her belly showing started appearing on the Internet.
The couple reportedly welcomed a baby girl by the name of Willa on 22 July 2020. A source close to Turner and Jonas revealed to Entertainment Tonight that they are elated and taking time to enjoy their firstborn with their family. No pictures from the pair just yet but we're sure they'll eventually share a few snaps with fans when they're ready.
---
6. PENN BADGLEY AND DOMINO KIRKE
Another Gossip Girl star who is expecting a child soon. The star of YOU and his wife since 2017 are expecting their first child together after enduring two miscarriages. In February, Domino posted on IG and revealed the difficulties she had to go through.
"After two miscarriages in a row we were ready to call it. I stopped trusting my body and started to accept the fact that I was done" she wrote.
---
Kirke, who is already a mother to a son called Cassius with an ex-partner, said she was now "back to business" and wrote that she has now learned so much more from working in the pregnancy field for 10 years. In addition to her career as a musician, Kirke has been certified as a doula for many years.
One of her most recognizable clients is Amy Schumer. Kirke's passion for birth education also inspired her to found Carriage House, a pregnancy care center in New York and Los Angeles that offers resources, education, and doula services to new and expecting mothers.
"I was always interested in becoming a midwife, then at my own birth I didn't get the support I'd hoped for, and that changed everything. That's why I became a doula," Kirke told New York Family.
---
Penn and Domino are very private about their romance but we know they have been married twice! They got married in February of 2017 in an intimate courthouse ceremony in Brooklyn (where they currently reside). Truly romantic.
Half a year after they got married in Upstate New York, and their celebrity friends attended their wedding. Domino is due to give birth to their newborn very soon, so it's about time we start expecting the news from these two. Now, let's take a look at the last couple on the list.
---
7. CIARA AND RUSSEL WILSON
Back in January, the singer announced she was pregnant with her third baby! She posted a picture she captioned "Number 3." This is Ciara's second child with Wilson; they also share two-year-old daughter Sienna Wilson. Ciara additionally has a son, five-year-old Future Zahir Wilburn, with rapper Future.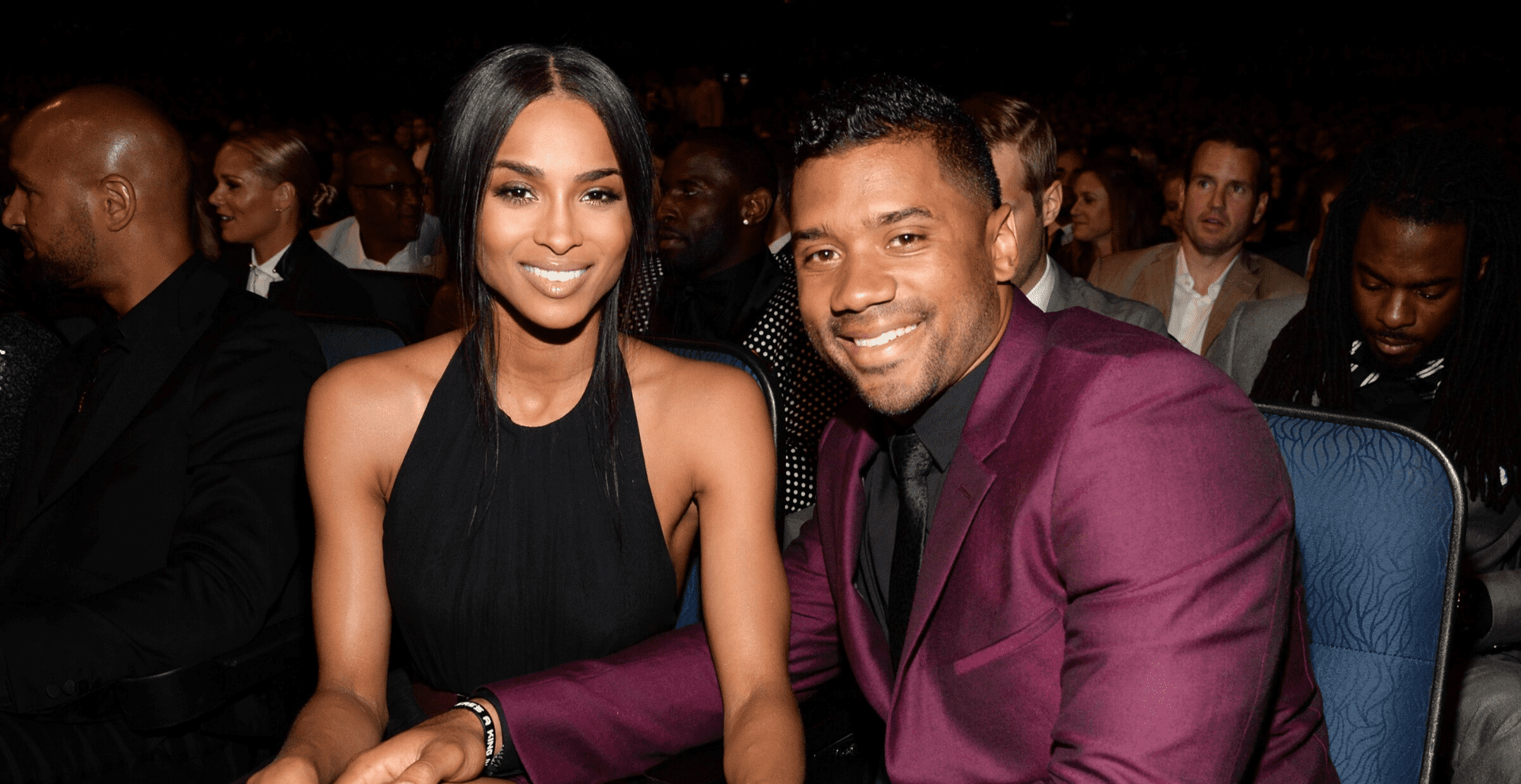 ---
Last November she revealed to Extra that her husband wants a large family.
"We'll just go one day at a time, but I definitely do look forward to having more kids…We got time for that."
---
In 2018, she also told Wonderland some details about her marriage with Russel. According to the singer, when she's with him she feels like the best woman in the world. After they began dating in 2015, they got married the following summer alongside their friends and family at Peckforton Castle in Cheshire, England.
Back in April, on her IG, Ciara shared her baby gender revelation. The family shared a special moment where Ciara asks her kids whether they want a baby sister or a little brother. While Future had his mind set on a brother, Sienna kept her preference quiet. The couple then released blue confetti indicating that they were expecting a boy!
---
On July 23rd, Ciara and Russel welcomed their second child together and indeed he is a baby boy; little Future must be pleased! The couple named their first son Win Harrison Wilson. The singer took to Instagram to share the wonderful news. "Happy Birthday WIN!!! Mommy & Daddy Love You! Win Harrison Wilson7.23.2020 8lbs 1 oz."