Kathie Lee Gifford: Meet Regis Philbin Co-Host
Kathie Lee Gifford, born in Paris to American parents, made herself known due to her multifaceted career. From television presenter to singer, and sometimes even actress, she has become one of the most well-known talk-show hosts for the American public. But how has her life changed so far, and what are her next steps? Keep reading to find out the ins-and-outs of Gifford's surprising life.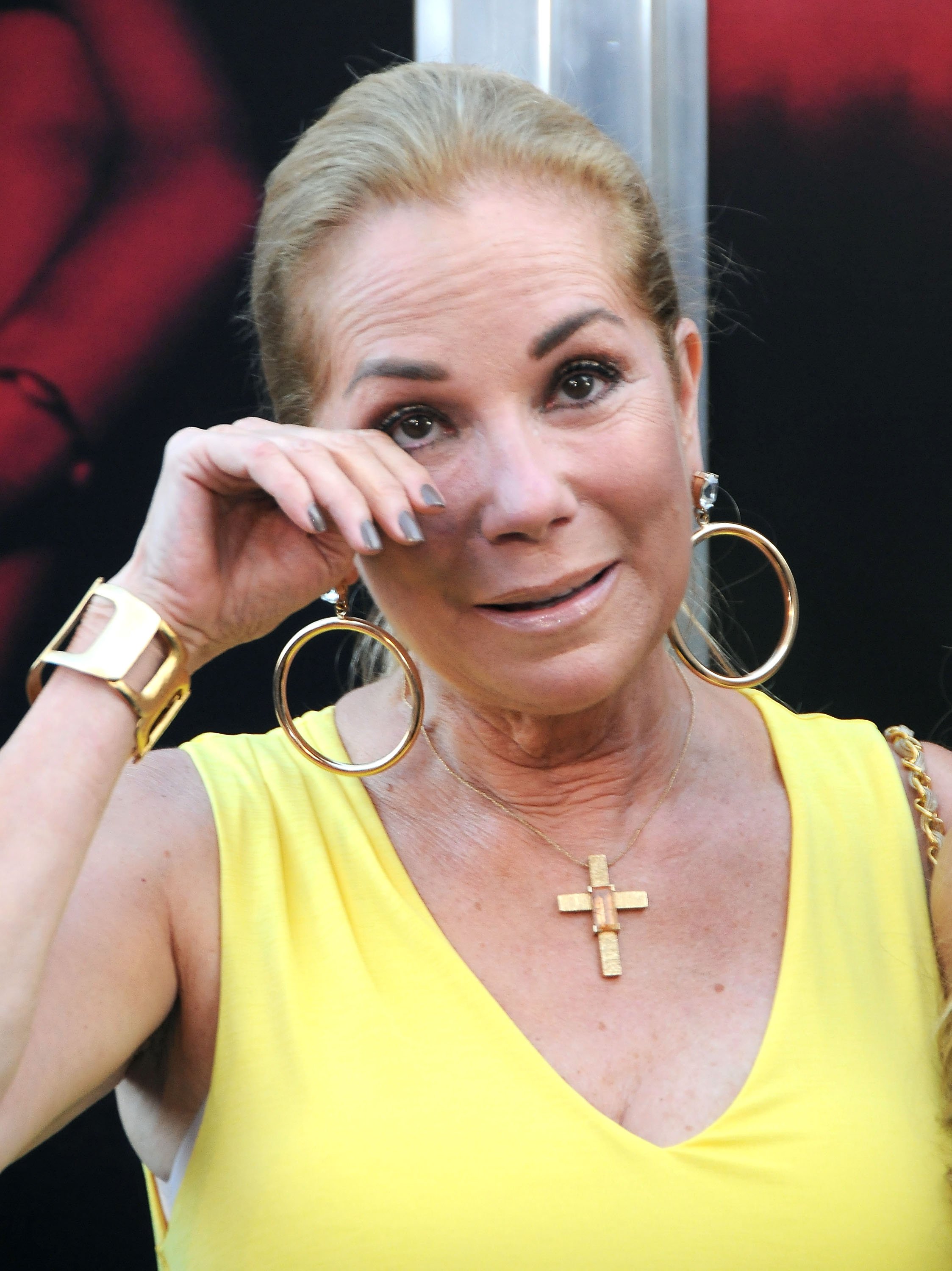 ---
FROM PARIS TO THE WORLD
Born in the 1950s, Gifford was one of two children from a couple of artists, her mother a singer, and her father a musician. Kathie's father was US Navy Chief Petty Officer and due to that the family was stationed in France, but soon after relocated back to the US, and she had the opportunity to grow up in Maryland.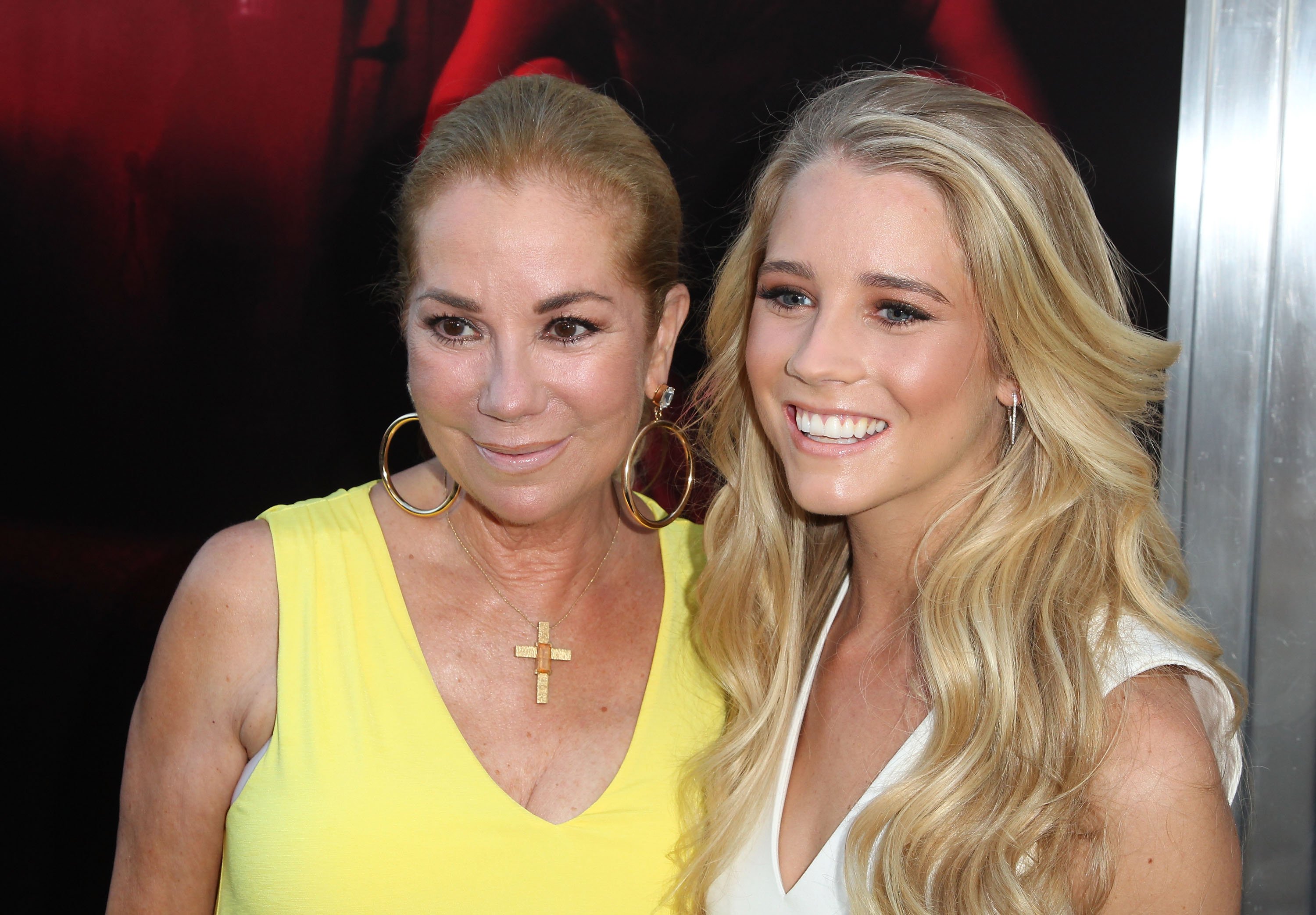 Coming from a Jewish background, Kathie turned into a born-again Christian after watching the film The Restless Ones at age 12. However, in an interview with Larry King, she confessed that she "was raised with many Jewish traditions and raised to be very grateful for my Jewish heritage." Her brother David is an evangelical Baptist preacher in New York.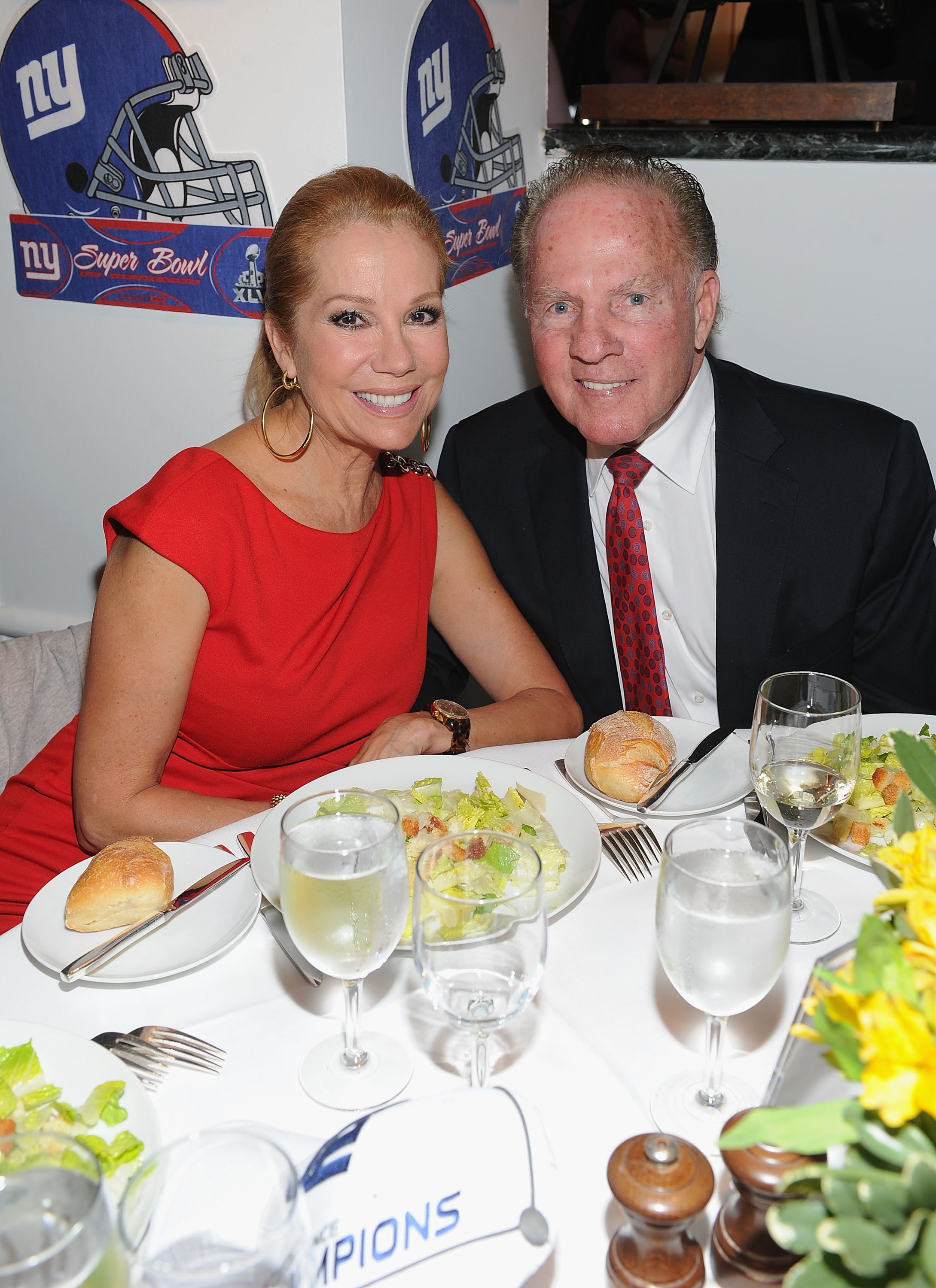 ---
THE GREAT DEBUT OF A STAR
Gifford, who studied drama and music at Oral Roberts University in Oklahoma, always had a close relationship with the arts, mostly due to her family. Growing up amongst a singer and a musician, it came naturally to her to pursue a career in this field.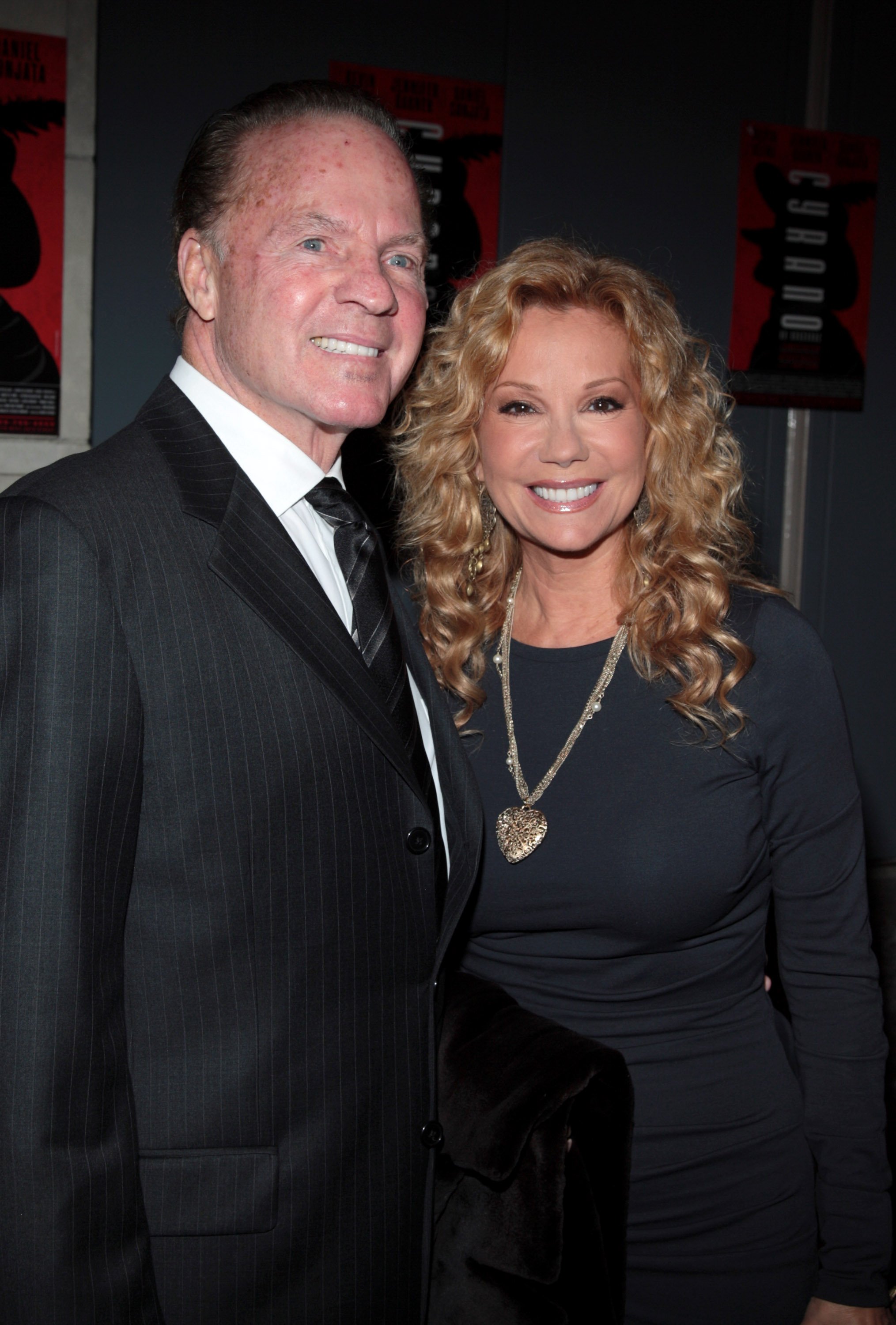 In 1985, Kathie had her big break in the TV world, replacing Ann Abernathy as co-host of The Morning Show on WABC-TV with Regis Philbin. Three years later, the show went national and so Gifford became the well-known figure she is today.Live! with Regis and Kathie Lee became one of the morning audiences' favorite TV shows.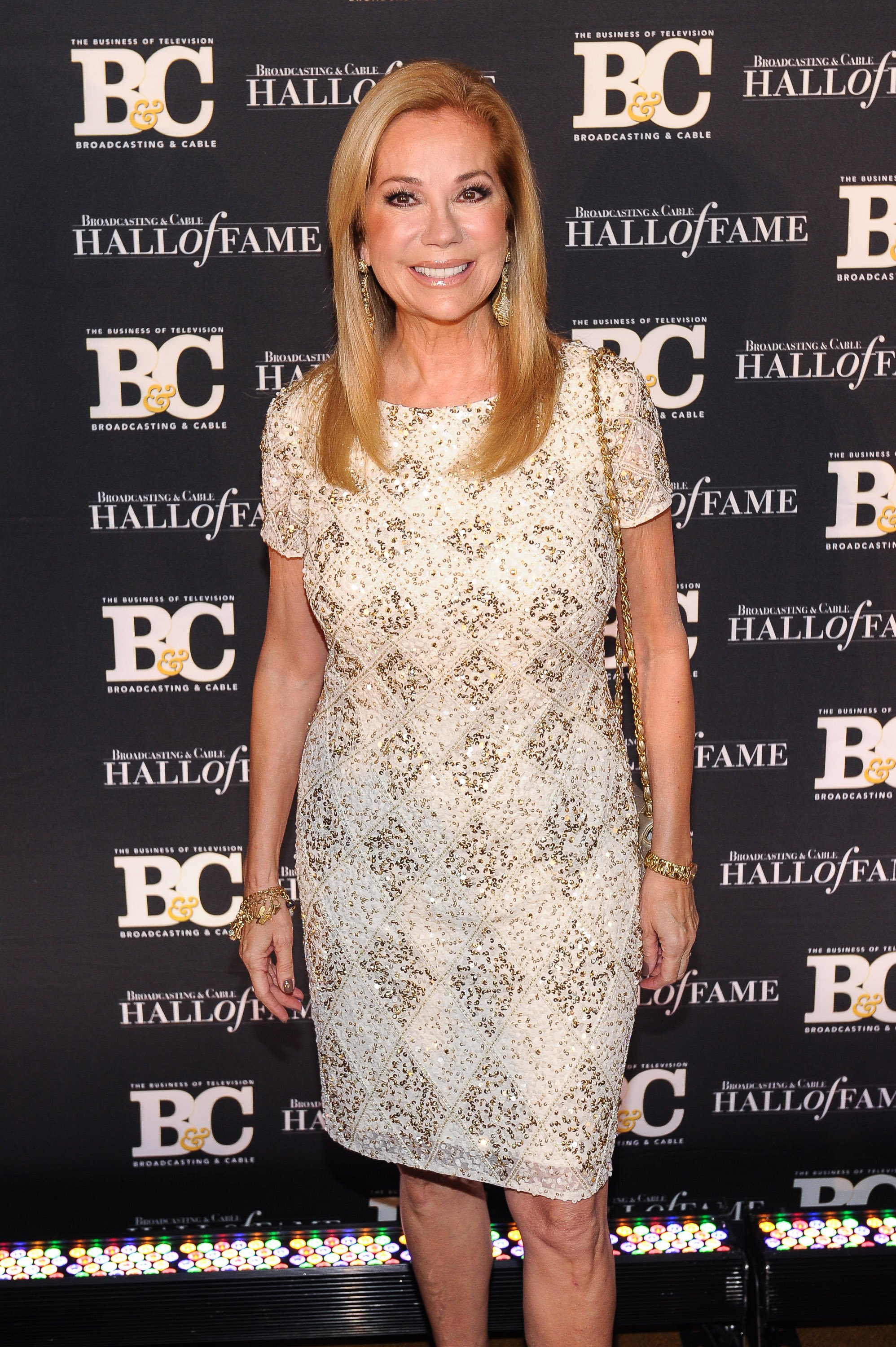 ---
SUPREME TALK-SHOW HOST
Regis Philbin and Kathie Lee, the two stars of the well-known show Live!,  were jointly nominated eight consecutive years in a row (1993 to 2000) for Outstanding Talk Show Host during the Daytime Emmy Awards. After news broke that Regis passed, Gifford commented "REGIS. There will never be another,".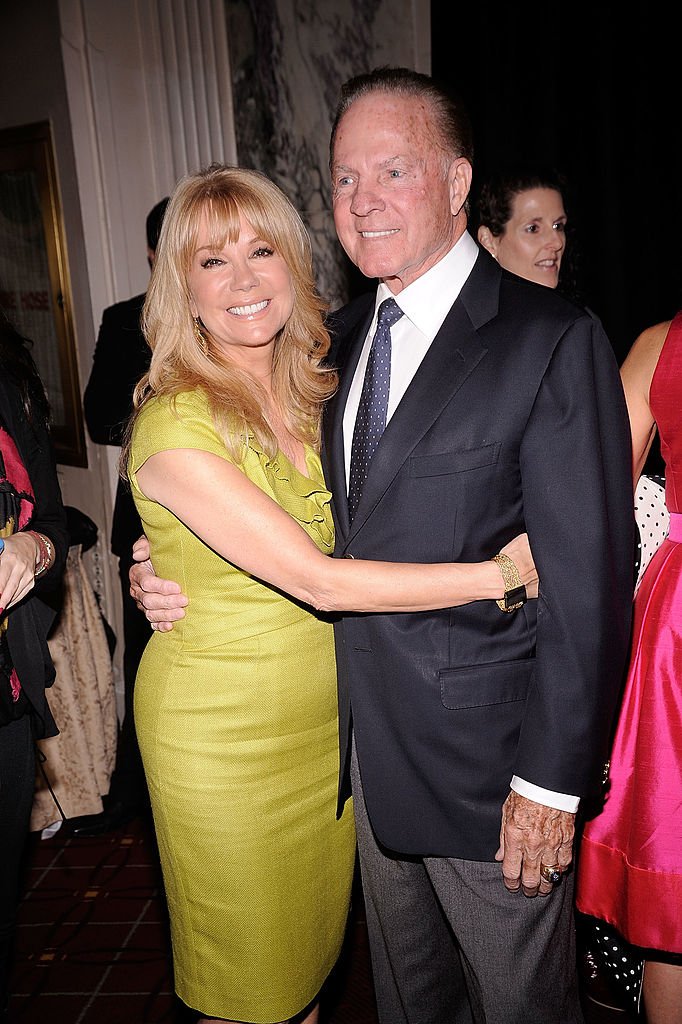 Kathie went on to add that "There are no words to fully express the love I have for my precious friend, Regis. I simply adored him and every day with him was a gift. We spent 15 years together bantering and bickering and laughing ourselves silly—a tradition and a friendship we shared up to this very day."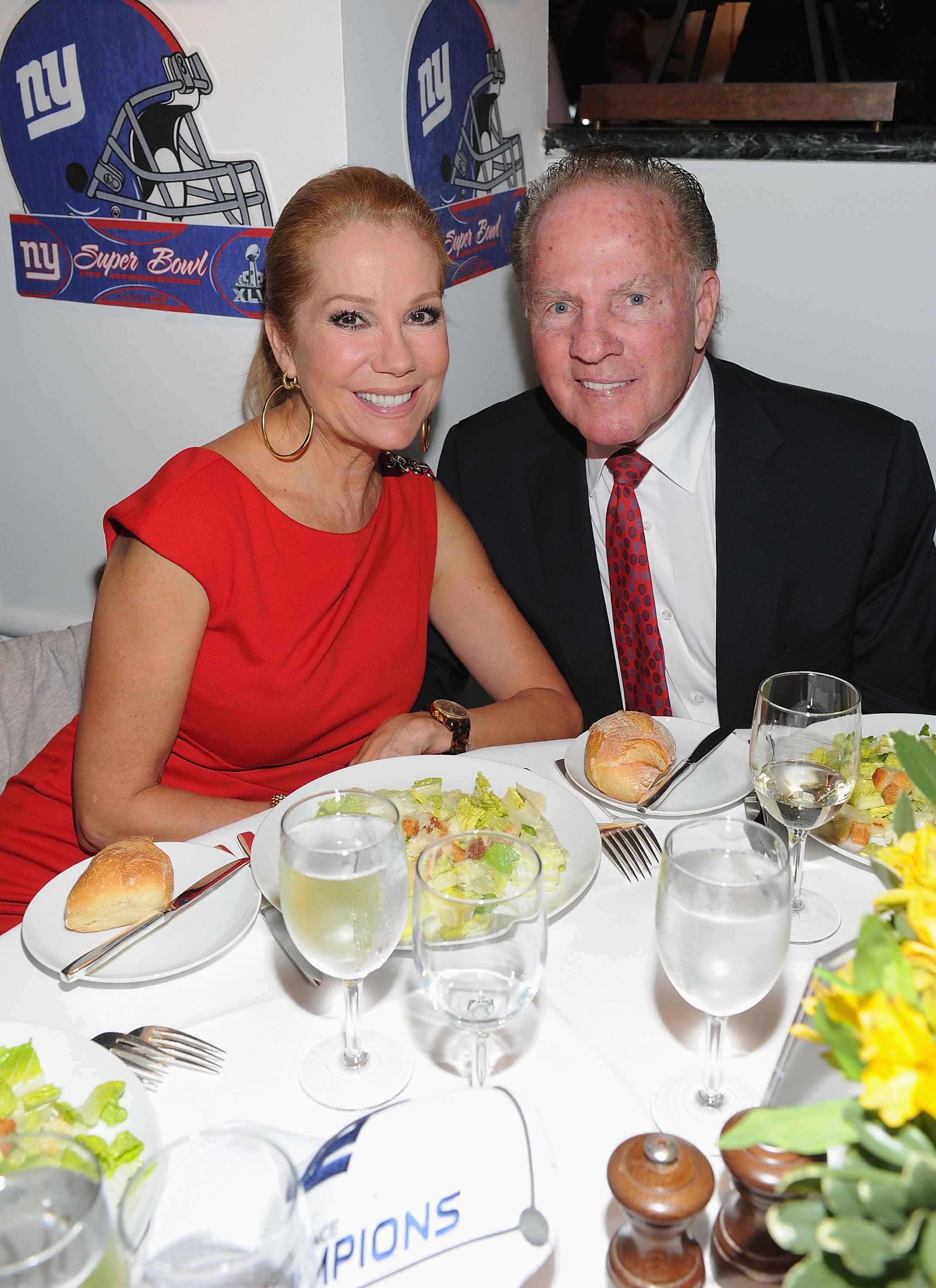 ---
REGIS AND KATHIE, A TRUTHFUL RELATIONSHIP
Kathie always seemed to be very open about her relationship with Regis, and such feeling solidified when she confirmed that "I smile knowing somewhere in Heaven, at this very moment, he's making someone laugh. It brings me great comfort knowing that he had a personal relationship with his Lord that brought him great peace."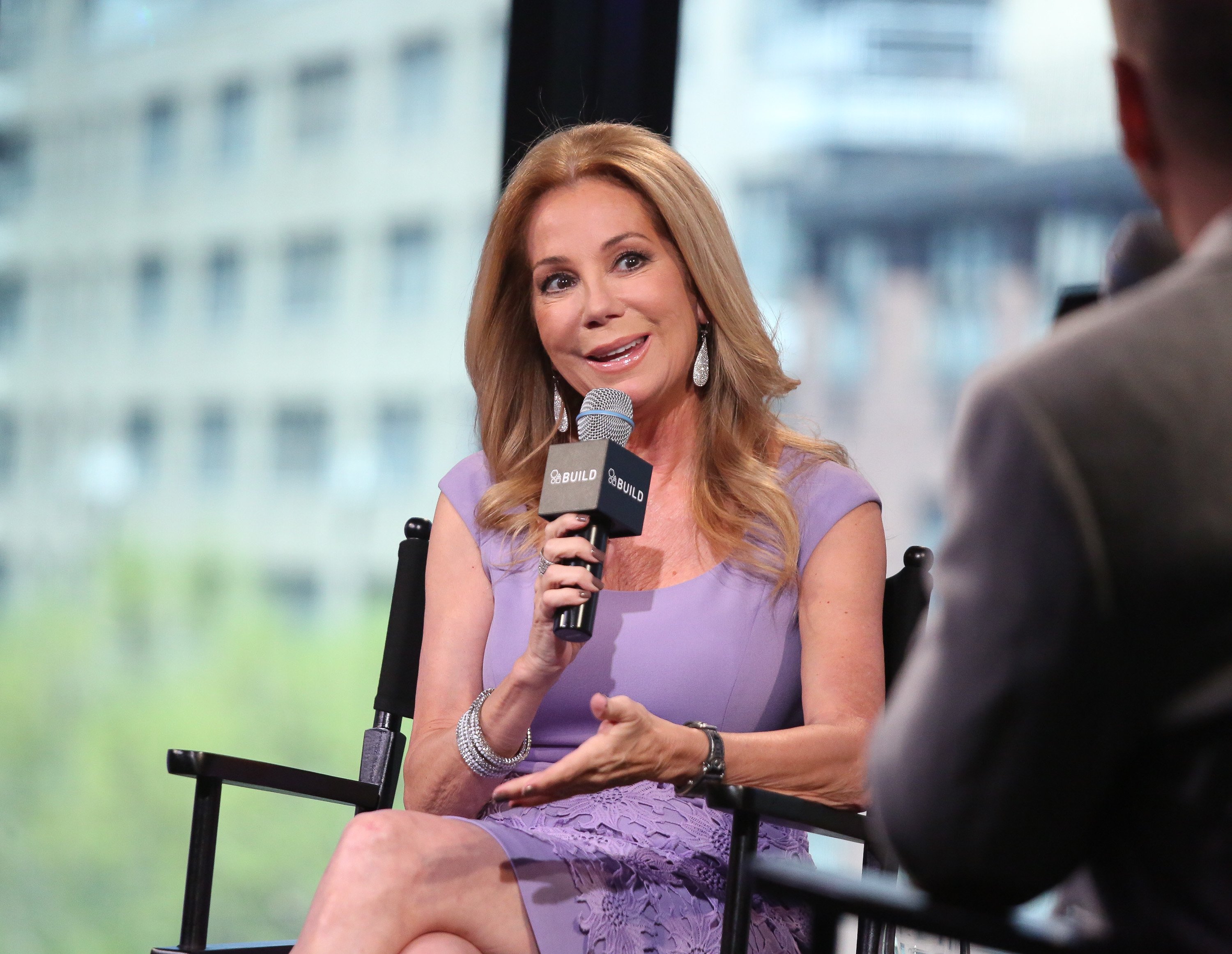 She continued by sharing her sorrows with the family "I send all the love in my heart to Joy, to his children, to the rest of his family and to the innumerable people he touched over his legendary life. There has never been anyone like him. And there never will be."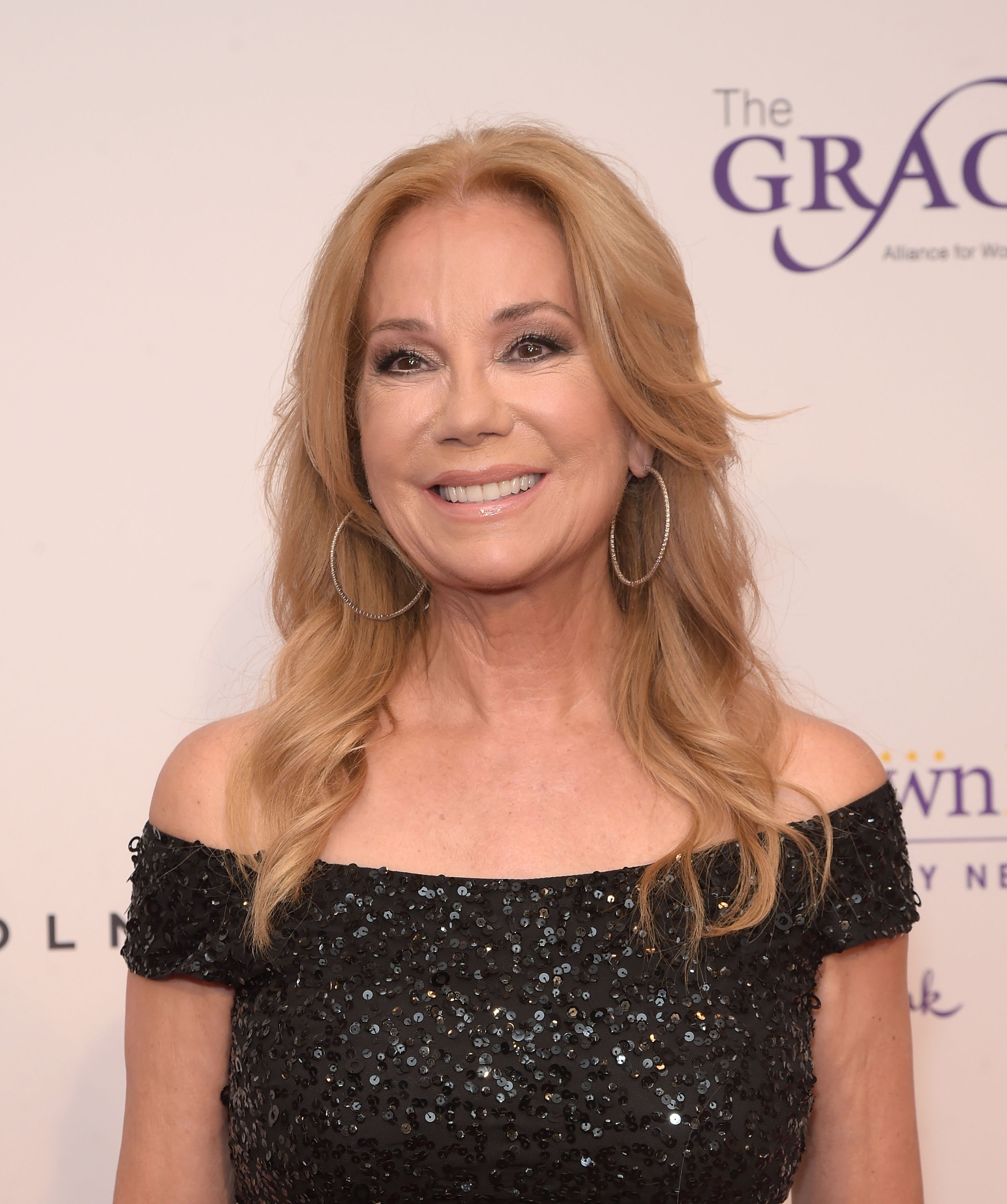 ---
A FRIEND IN TIMES OF NEED
Gifford's love life was not always sunshine and rainbows, and she commented several times on how her co-host of Live! helped and supported her during her times of crisis. The biggest situation she faced was the unfortunate disagreement with her relationship with her husband in 1997, but she could always count on Regis.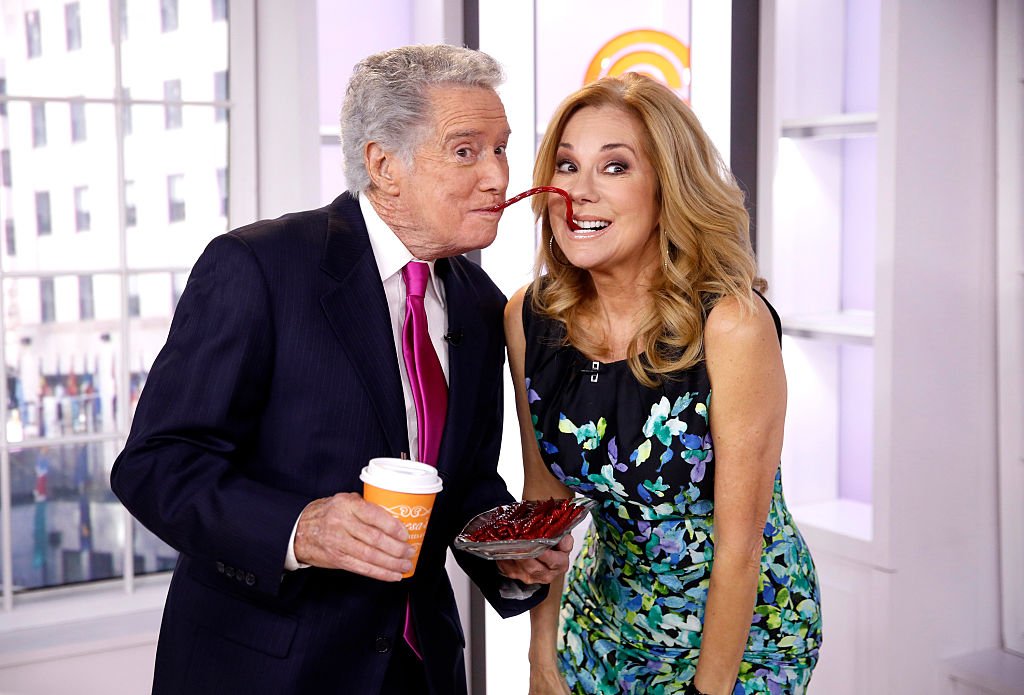 Her relationship with her husband Frank Gifford was troubled. The marriage hit a rough patch in 1997, and Kathie had some difficulty getting over the scandal. Nevertheless, Regis was always on her side, supporting her through it all. Kathie commented to People that "getting through the scandal was one of the hardest things she's ever had to do".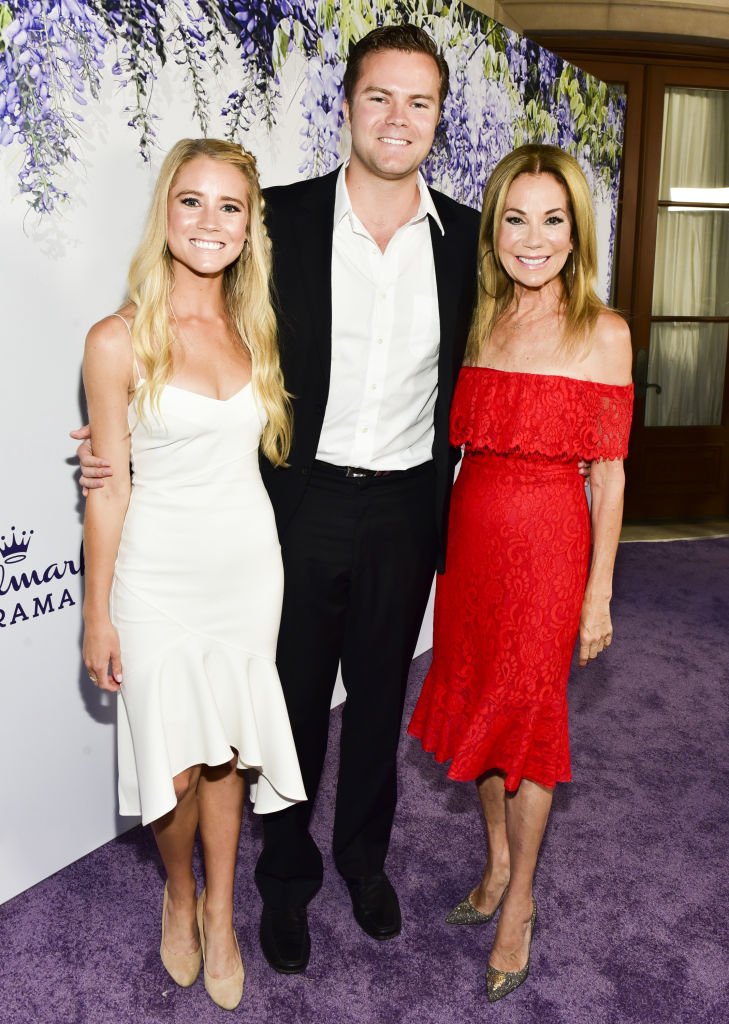 ---
RECOVERY WAS ONLY ONE STEP AWAY
Having handled the crisis and scandal with her late husband, who passed in 2015, Kathie came back with a strength never seen before. Her relationship with her children became stronger, and time after time she seemed to be a healthier person.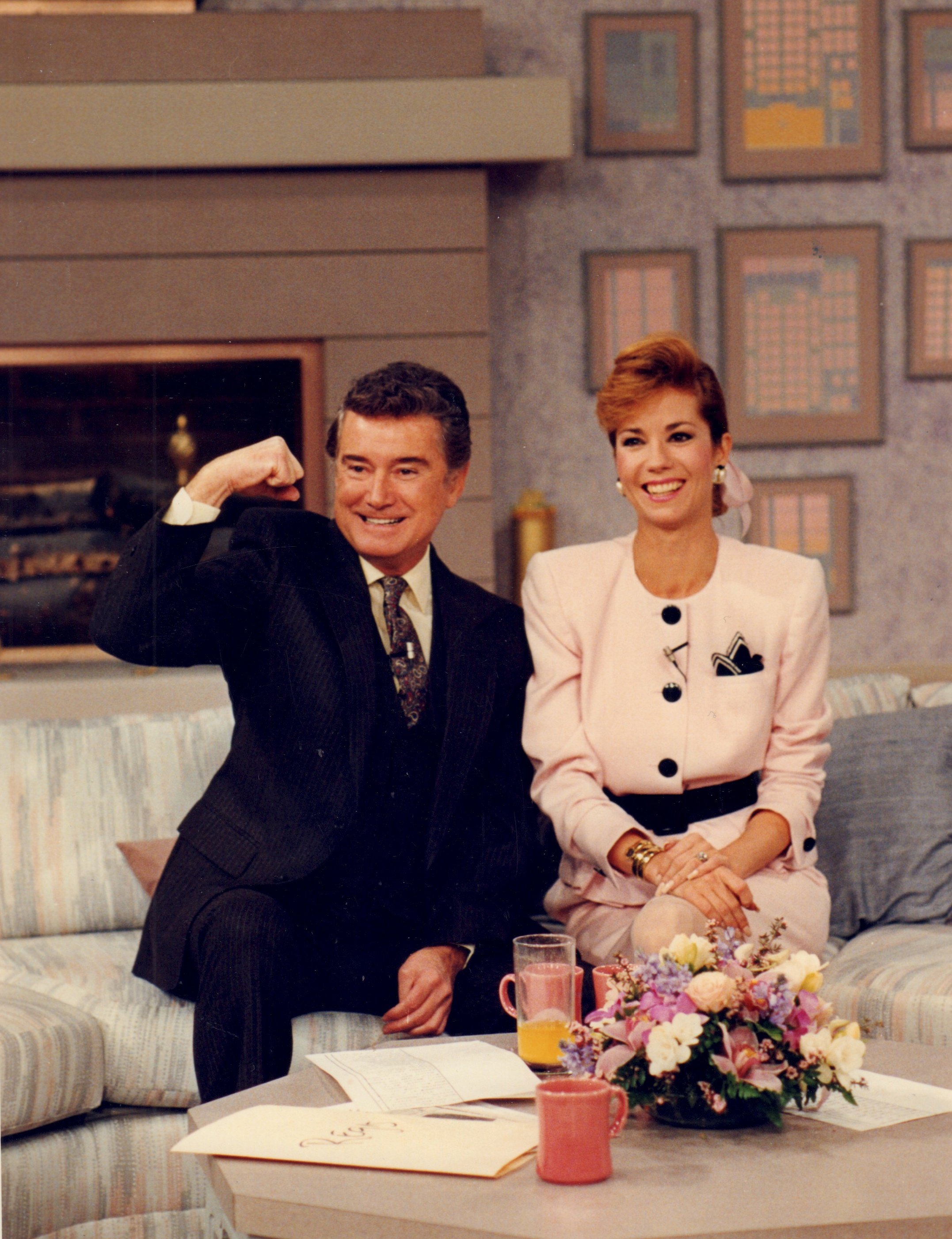 A family reunion between her and her descendants made news in 2019, mostly due to how happy Kathie seemed to be. She was visited at her home by her kids and their future spouses, and her amazing portrayal of happiness couldn't be clearer. Gifford commented that "So fun finally having my kids and their loves home for a Nashville visit."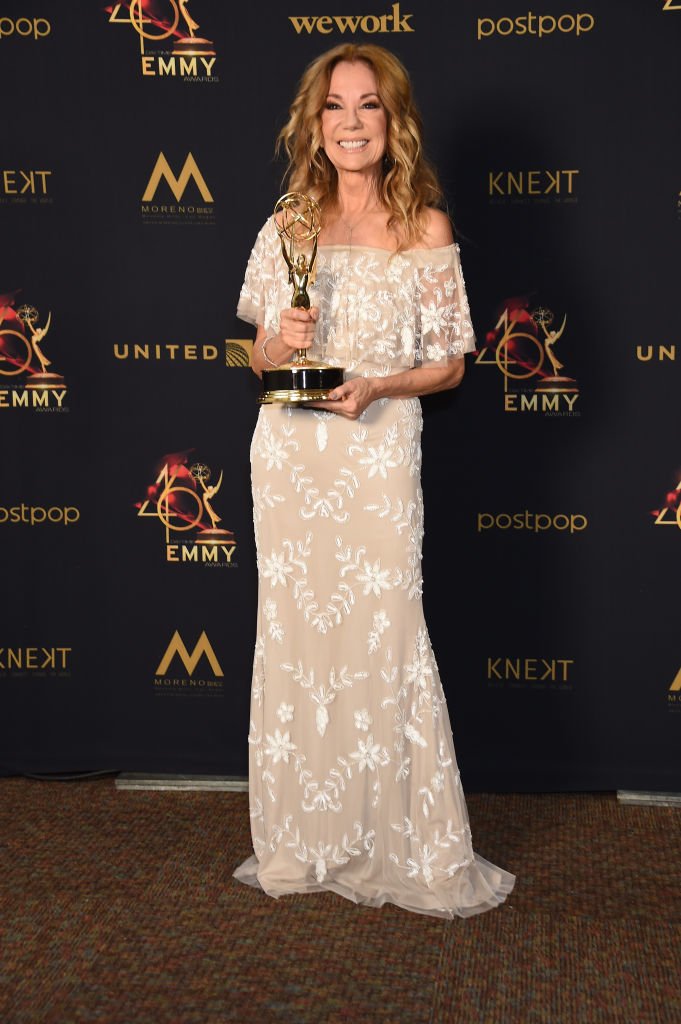 ---
THE UPS AND DOWNS OF THE STAR COUPLE
Kathie Lee Gifford was one of the lucky ones. Having been married to her late husband, the Football commentator Frank Gifford for over three decades, they seemed to have it all. Frank was 20 years older than Kathie, but that didn't seem to have an impact on their love life.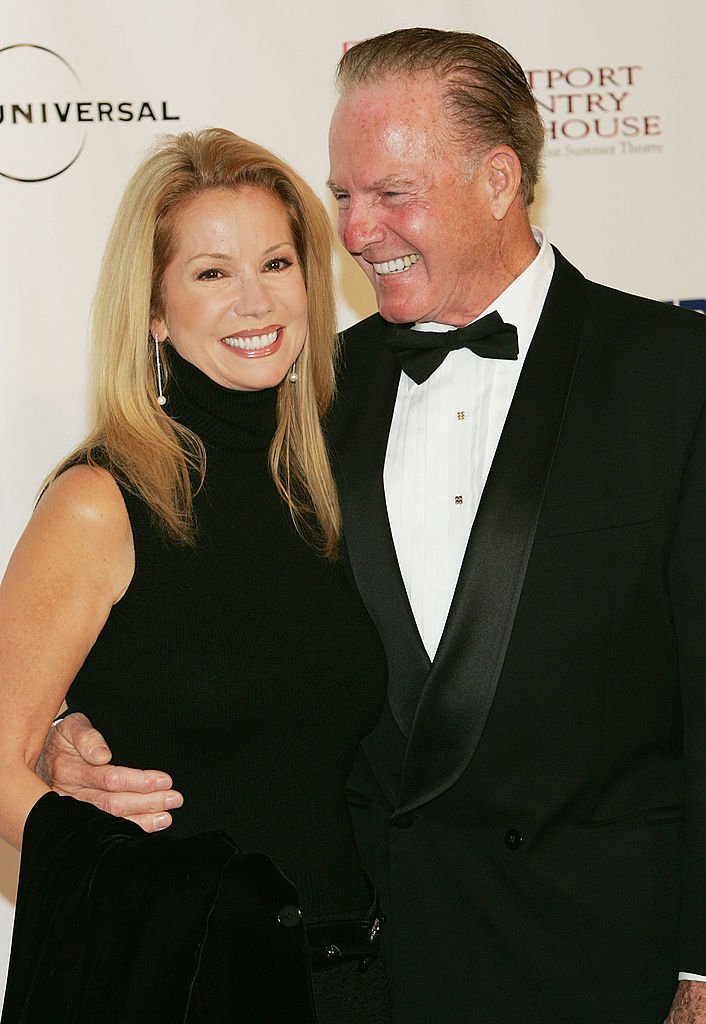 Even though the couple went through some hard times, they seemed to be a happy family, with two children: Cody Gifford, born in 1990, who is a producer, actor and writer, and their daughter, Cassidy, who is an actress born in 1993. The family managed to survive the scandals it was involved with, and in fact, even thrived.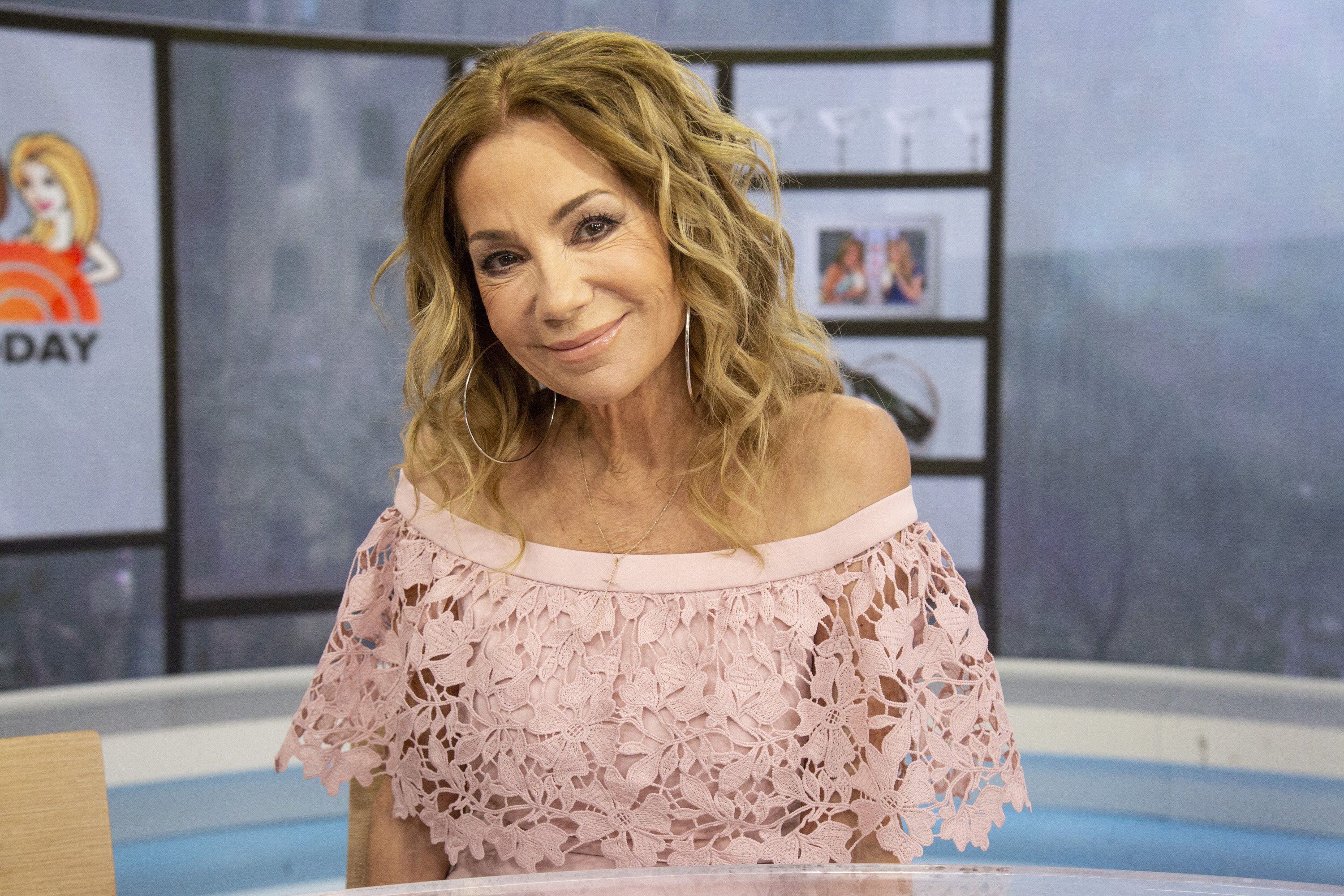 ---
THE FAMILY IS GROWING UP
Cassidy Gifford, who is Kathie's youngest daughter, has recently come clean about her wedding arrangements, and her mother couldn't be happier. "So thrilled to announce that my beautiful daughter, @cassidygiff is engaged to a wonderful man, Ben @letsgetwierda," she wrote on her social media.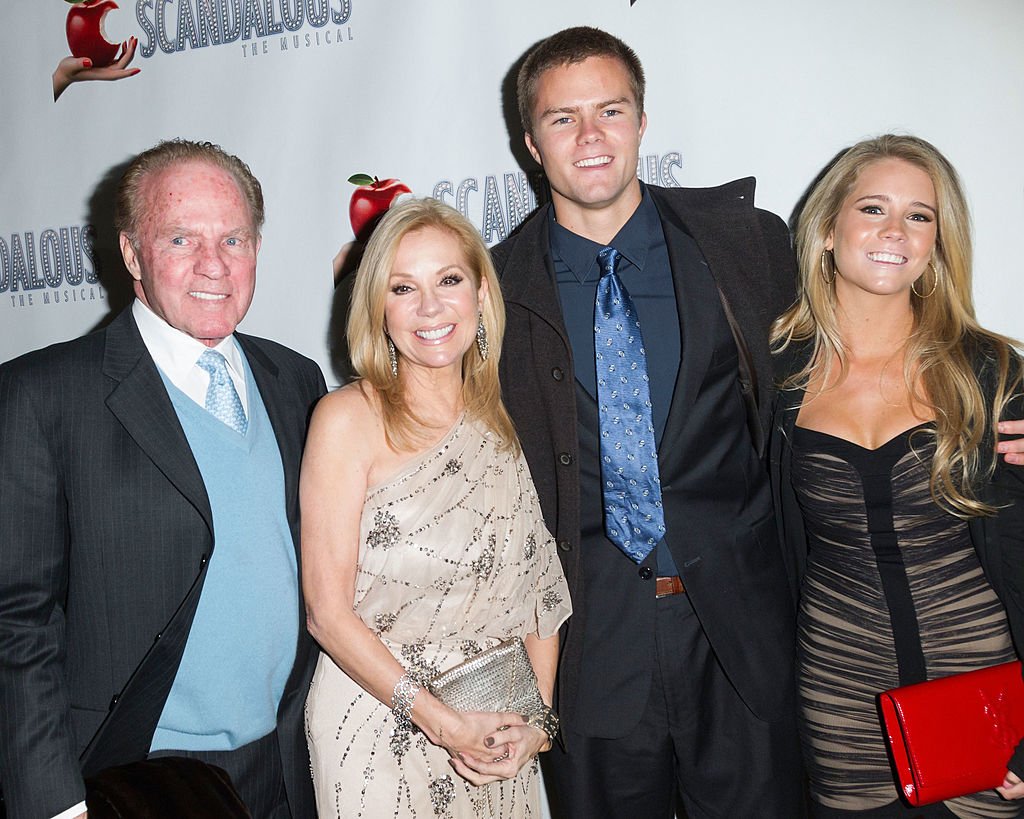 Kathie went on to add that she is "(...) beyond the moon and stars. Thank you, LORD!". Cassidy took the opportunity to show off her engagement ring in a series of social media posts. The happy couple made their point to share their happiness with their friends and there was no doubt on how happy they were.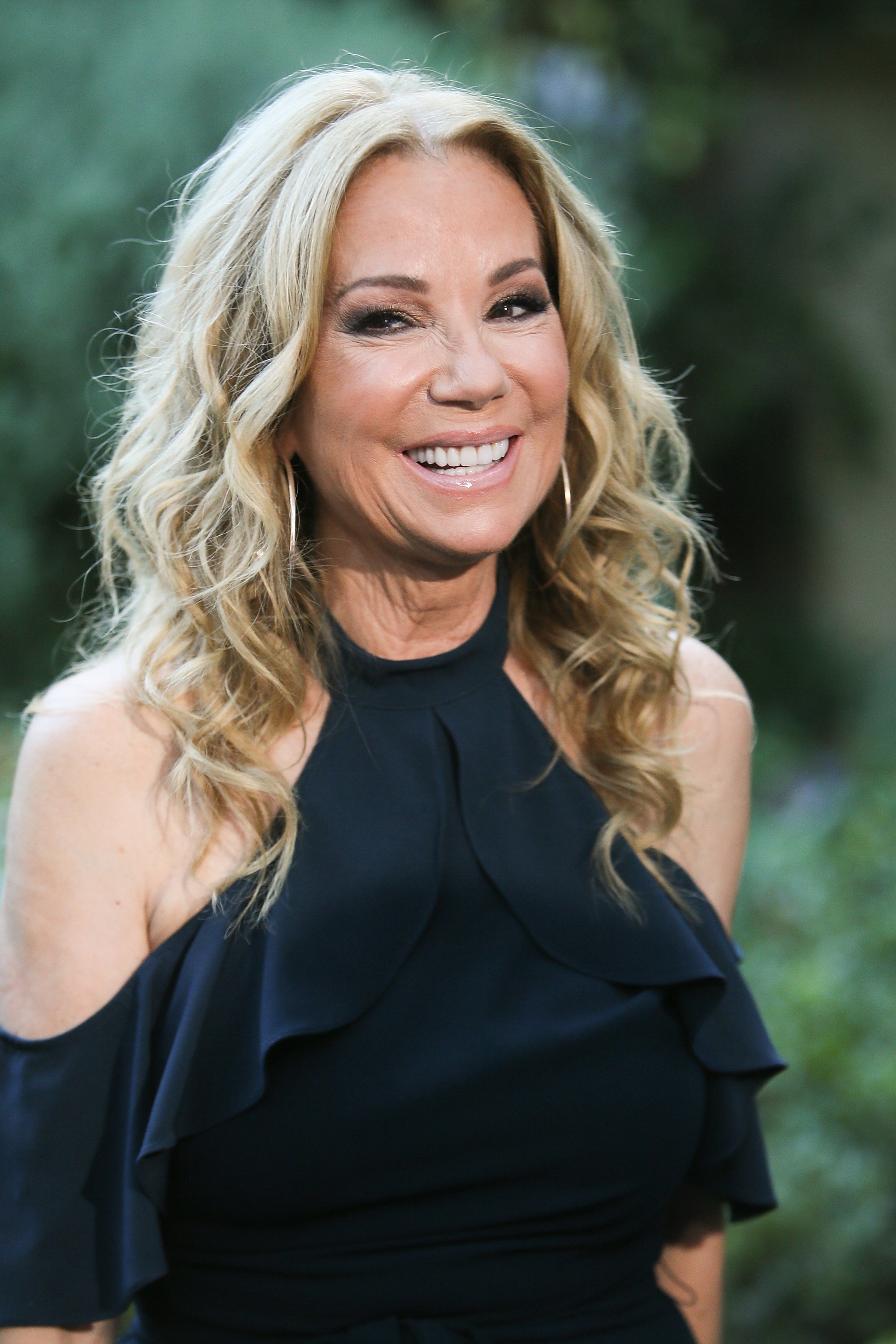 ---
THE BROTHER WAS NOT LEFT BEHIND
Kathie's oldest son, Cody, had also announced his engagement earlier in the year. He has shared his love with his girlfriend, Erika Brown, for several years, and he finally gathered up the courage to pop the big question. This occasion came close to Mother's Day, and Kathie couldn't be happier.
Kathie mentioned that "My son is engaged and I couldn't be happier for him and [Erika],", at the same time she shared a picture of her son and his soon-to-be-bride. Erika didn't seem to expect the proposal, and shared on her social media that  "What started as a fairly normal weekend has turned into the BEST EVER, couldn't be happier!"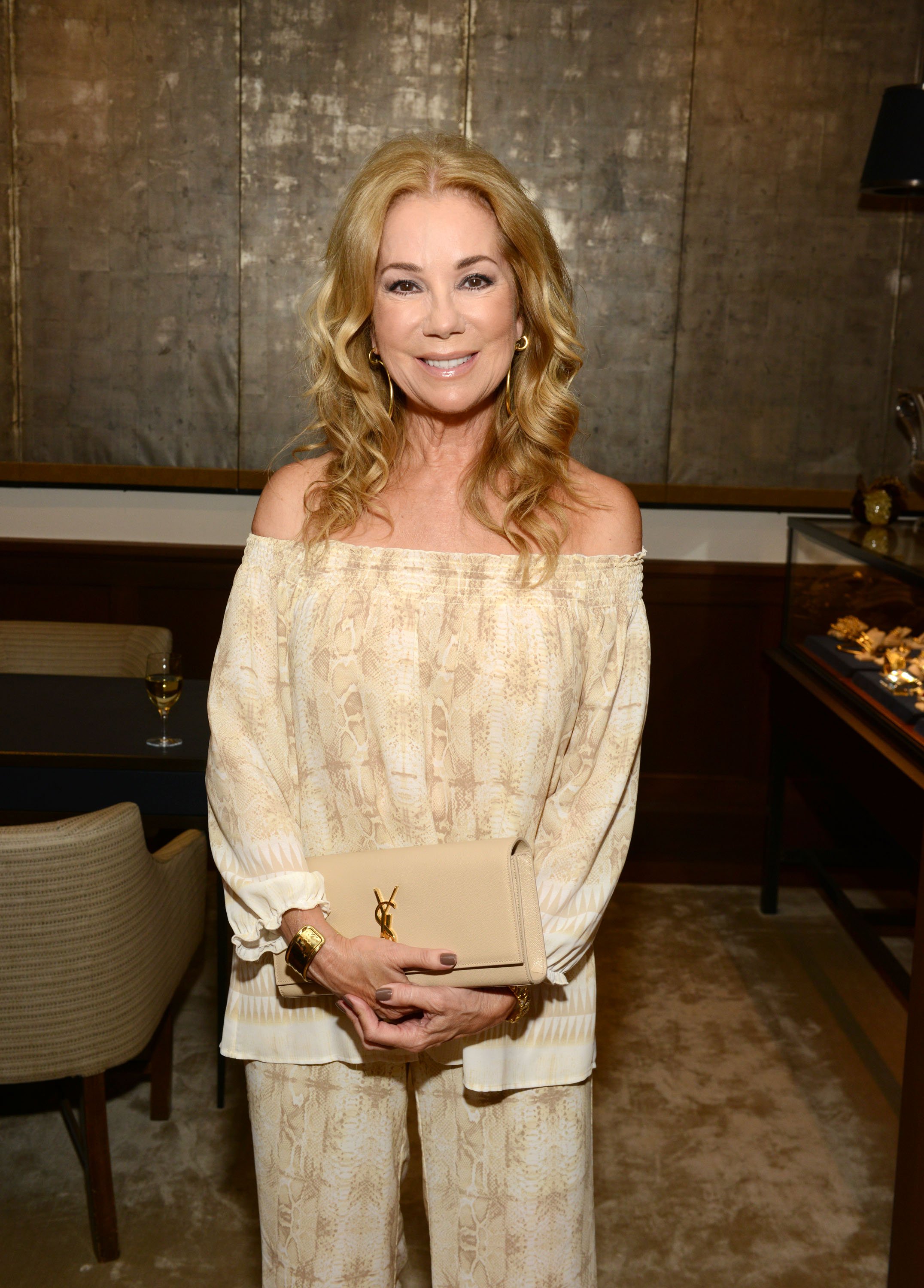 ---
FRIENDSHIP AND FAMILY, THE TWO BEST THINGS IN THE WORLD
Kathie's children are all grown up, both are engaged to be married, and Kathie's life could be without a purpose. But that didn't happen, as her friendships still make her strong and willing to have a fulfilling life. One of those relationships is the one she has with Regis Philbin.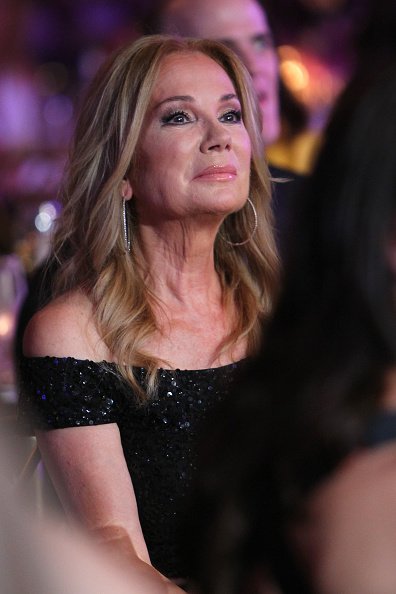 Kathie's relationship with Regis was more than a co-host situation. Even though they were partners in the show for over 15 years, their friendship remained strong even after their professional careers parted ways. They have remained extremely close friends for over three decades, and such friendship was only stopped due to natural causes.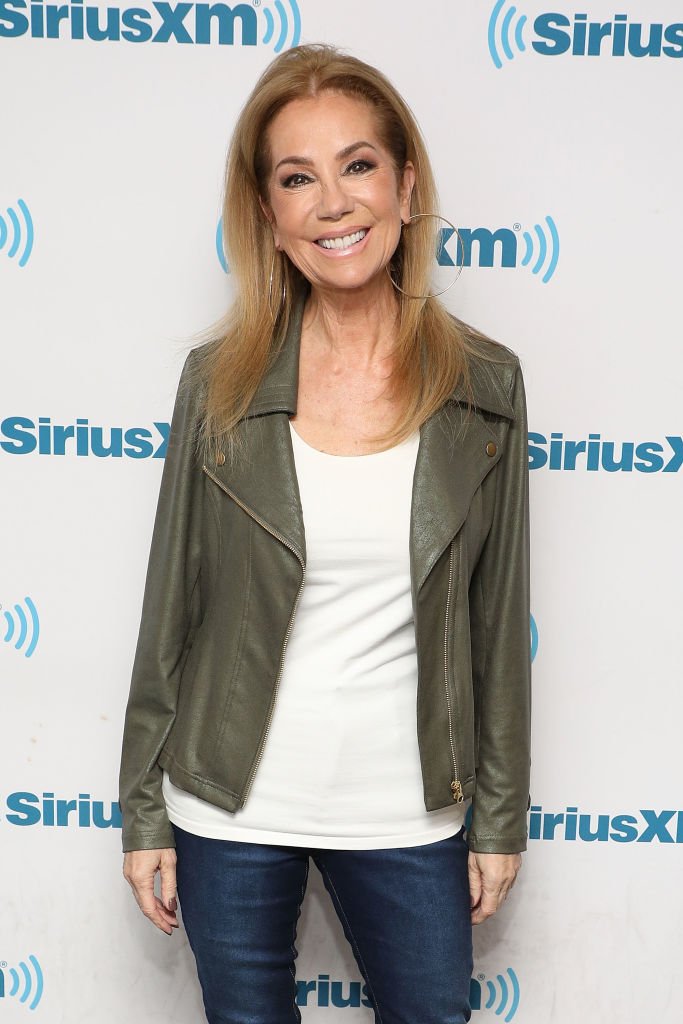 ---
UNTIL DEATH DO US PART
The amazing relationship that Kathie shared with Philbin is not something you see every day. They began working together back in 1985 for The Morning Show, and their incredible chemistry together is probably one of the reasons why this show was a massive hit.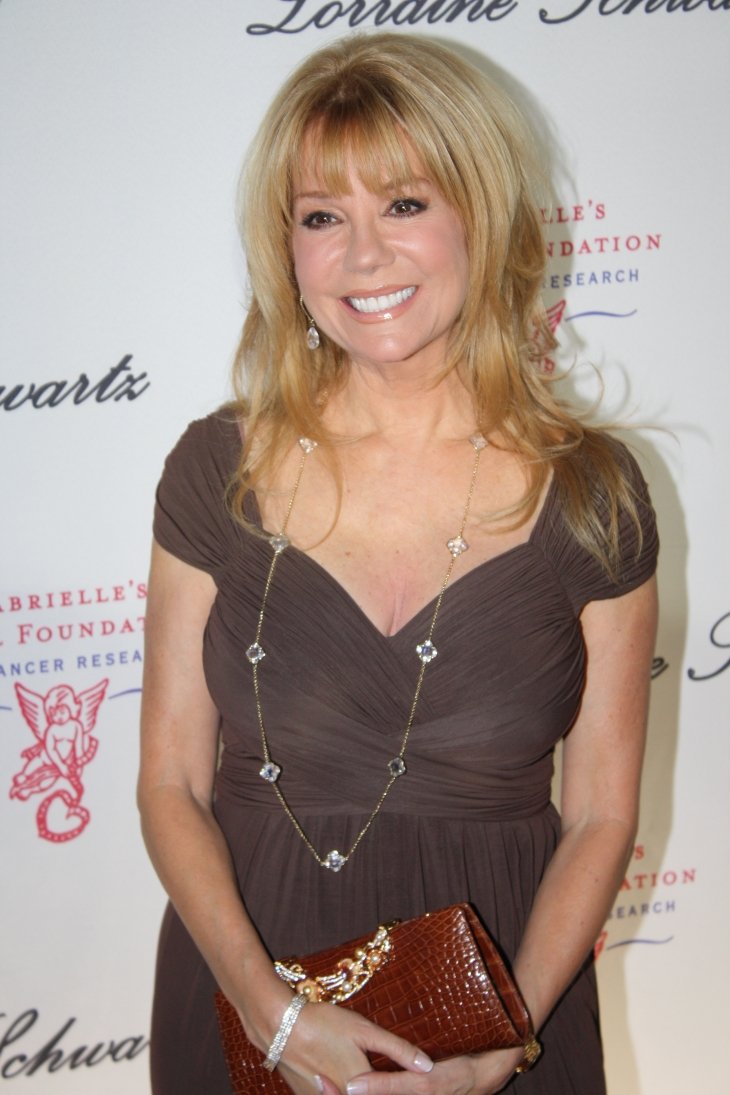 One of the audience's favorite parts of the show was the initial 15 minutes, where both of the stars would have a pleasant banter about the news while making sure that they were having fun, and guaranteeing that the audience was having a pleasant time as well. This show, which late became Live!, was one of the reasons why these friends became so close.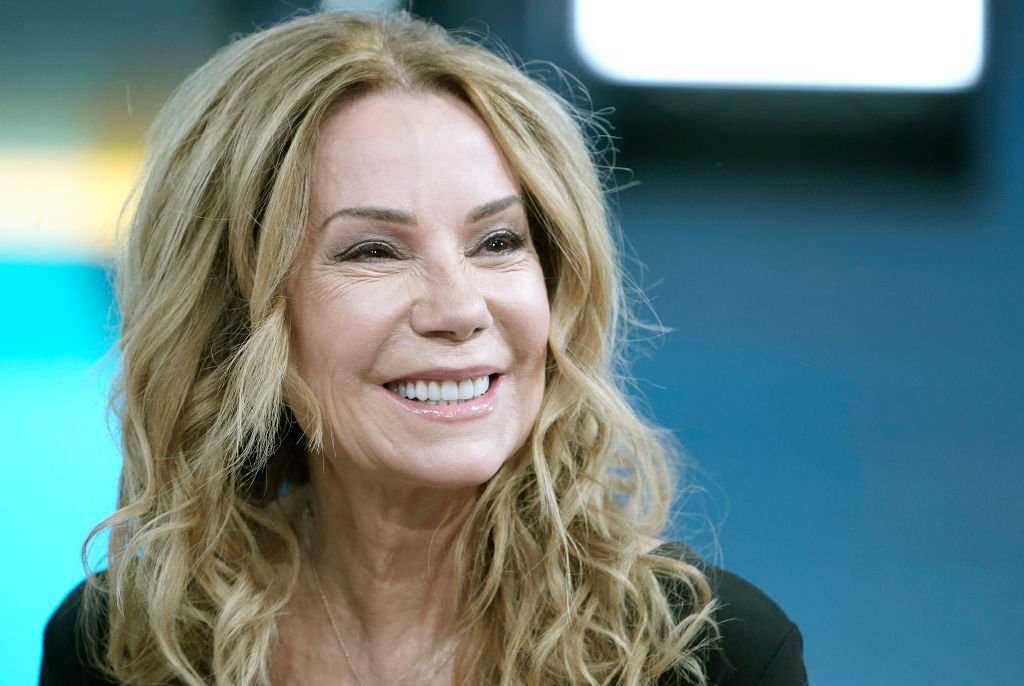 ---
LIFE AFTER LIVE!
Gifford has since moved on to different shows, and in April 2019 she said goodbye to her appearance in Today. The celebrity has since relocated to Nashville, and away from New York City where she has been living in for the past years.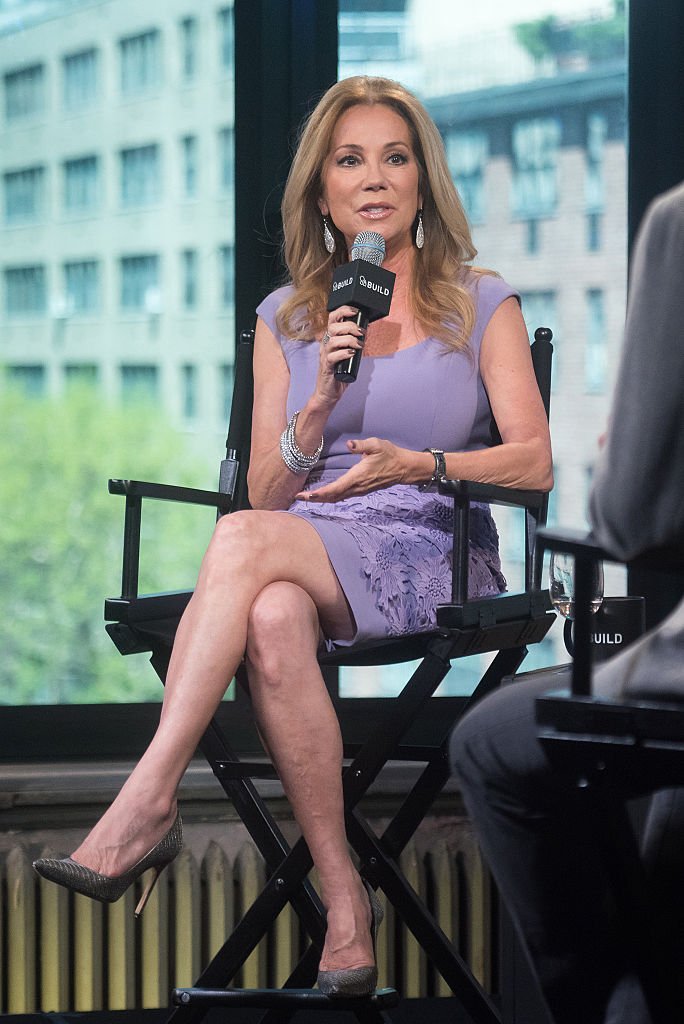 Kathie mentioned that she is keeping herself busy, being in talks and negotiations about movies, music, books, and even getting back into the dating scene. At 66 years old, Kathie seems optimistic about the possibility of finding a new love, however, she also confirms that for the time being love seems to remain elusive.
---
EVERYTHING IS FINE!
Kathie has since come forward about how she is dealing with life. She commented a few months ago at The Tonight Show With Jimmy Fallon that "I'm in a state that I never dreamed I would be — I'm a widow, I'm an orphan, and I am an empty nester."
She went on to add that "For the first time in my life, I have the time and the means to go and do anything I want to do.". She has proudly been working behind for The God Who Sees. "I just directed my first short film in Israel two weeks ago. I'm just having the time of my life."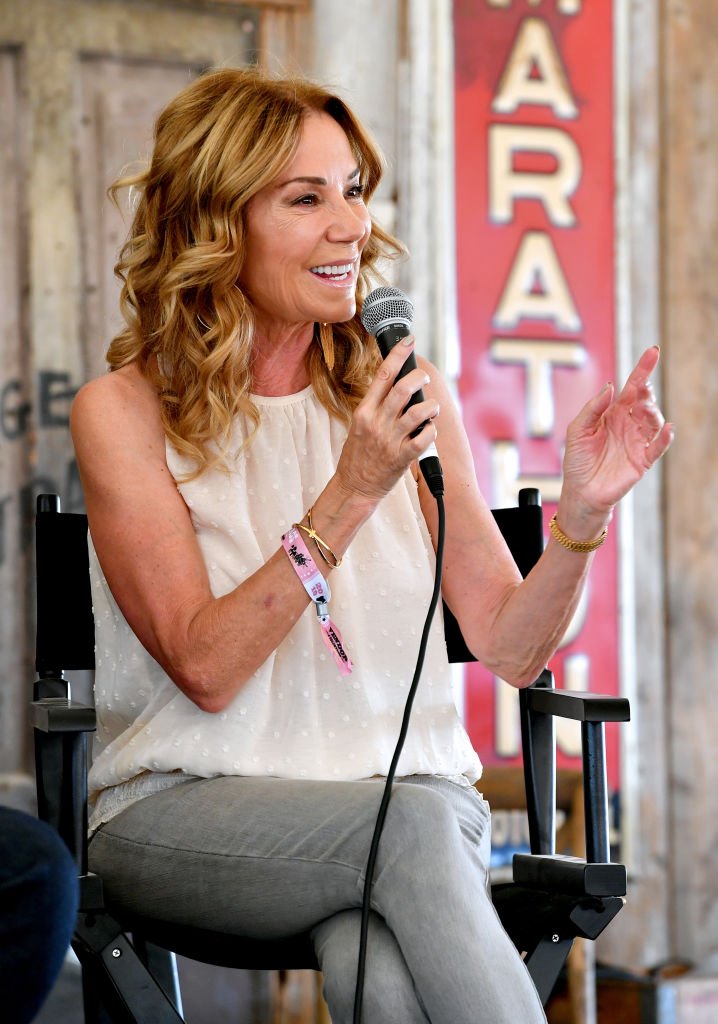 Kathie Lee Gifford has been a national icon, with a multifaceted career, and thriving in different fields. She has now come to the moment in her life where she can decide for herself what is the next step to take, and how she wishes to live the rest of her life. Keep reading to find out more about celebrity life!
ⓘ The information in this article is not intended or implied to be a substitute for professional medical advice, diagnosis or treatment. All content, including text, and images contained on, or available through this ENG.AMOMAMA.COM is for general information purposes only. ENG.AMOMAMA.COM does not take responsibility for any action taken as a result of reading this article. Before undertaking any course of treatment please consult with your healthcare provider.