The Longest Standing Couples In Hollywood
Couples make up and break up quite often in Tinseltown. Whether they're married or enjoying a long-term relationship, it's always refreshing to see two people who love each other go the distance. Join us as we uncover Hollywood's greatest love stories.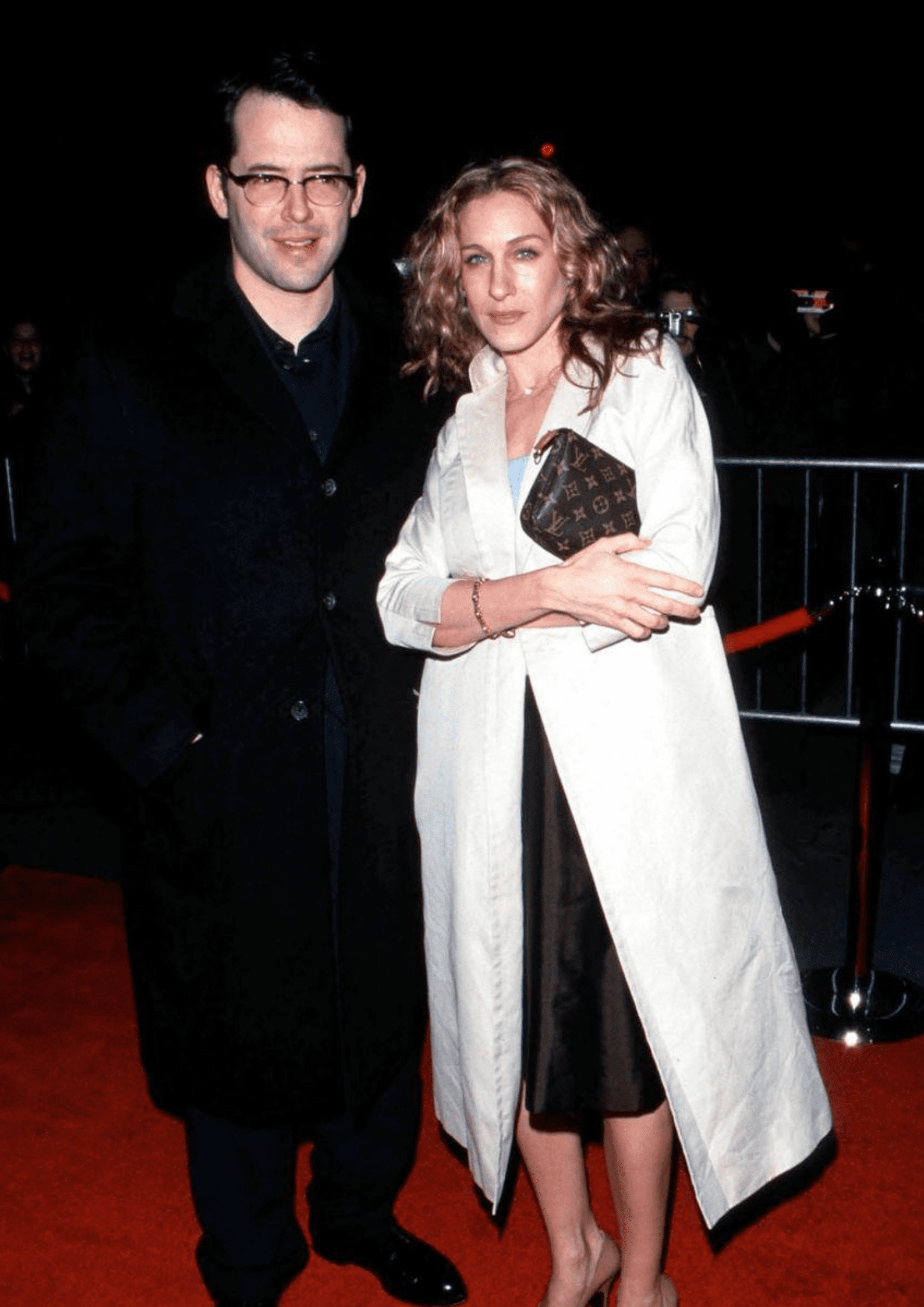 ---
1. STING AND TRUDIE STYLER (37 YEARS) 
After 27 years of marriage and 37 years as a couple, it would be no surprise that these two know each other like the back of their hands. The rock icon and actress met in 1982 when she starred in a film opposite his then-wife Frances Tomelty. Sting and Styler developed chemistry during her friendship with Tomelty. 
---
The couple wed on the 22 August 1992 after 10 years as an item, they hosted a beautiful wedding in Wiltshire, England. Together, the pair have 4 children Mickey, Eliot, Jake, and Giacomo. And even after all this time, they are still deeply in love. Sting says believes the reason why they've stuck together so long is because of their friendship:
"We're friends, too," he said. "We love each other, but we actually like each other — and that's an important distinction there."
---
2. KURT RUSSELL AND GOLDIE HAWN (37 YEARS)
Kurt and Goldie are one of Hollywood's most beloved couples who inspire us to strive for a real connection. The legendary actors first laid eyes on each other in 1966 on the set of the film The One and Only, Genuine, Original Family Band however, they only started their relationship in 1983 when they were reunited on the set of Swing Swift.
---
The couple welcomed their one and only child together Wyatt Russell in 1986, he has also become an actor following in the footsteps of his iconic parents. Throughout their relationship, the duo has supported one another in every career and personal endeavor. Goldie attributes the success of their partnership to being independent.
"I think the secret is to know when to depend on somebody and when not to. It's important that you are able to hold up your side of the house."
You might be wondering why they never got married since their relationship works so well. It turns out it all boils down to the fact that they don't believe marriage makes a relationship real. Goldie reckons it's about 'compatibility and communication.' So, why change what's working for them?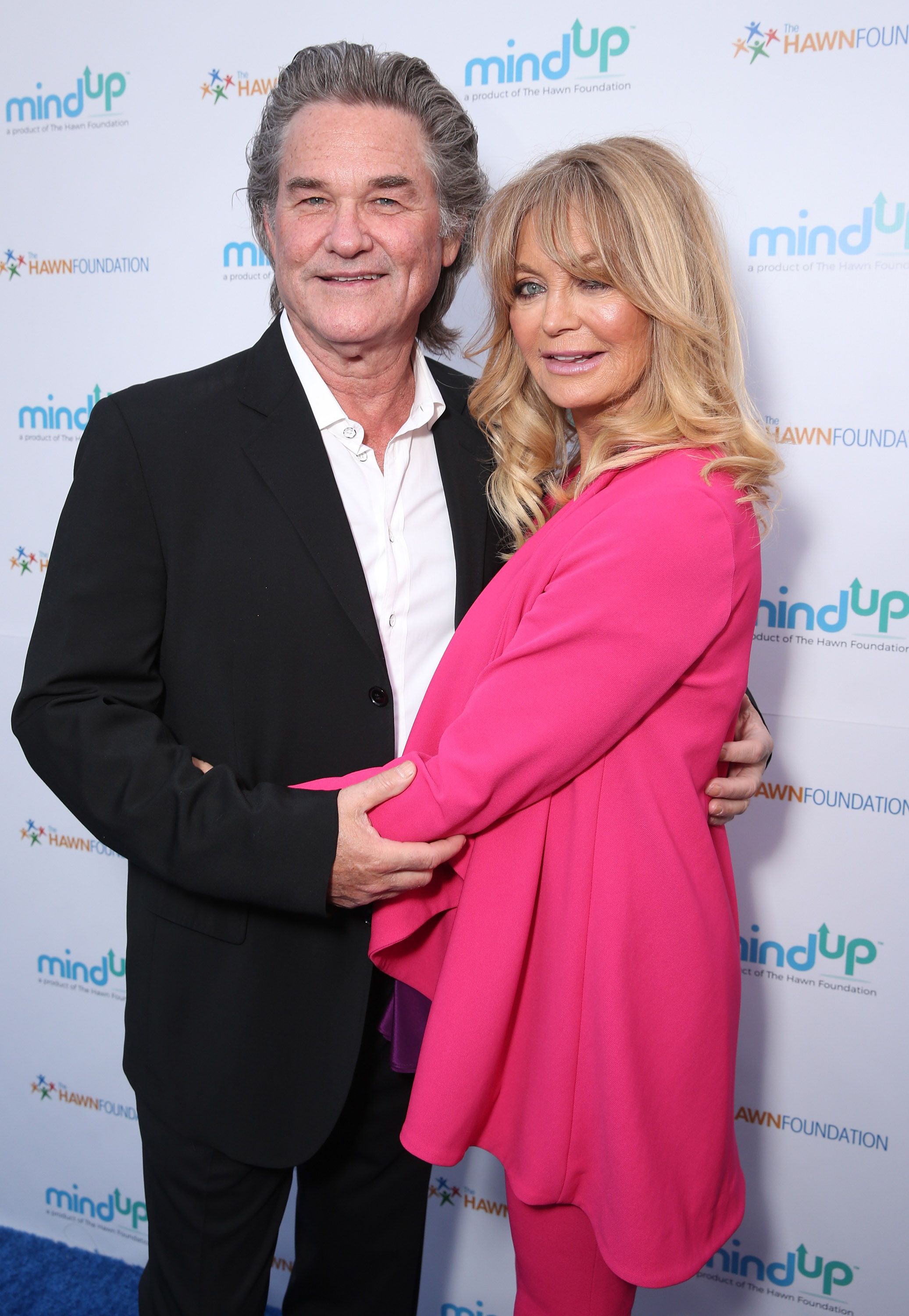 ---
3. LILY TOMLIN AND JANE WAGNER (50 YEARS)
This couple has spent the majority of their lives as an item. The comedic actress and Hollywood producer met in 1971 when Tomlin enlisted Wagner's assistance for a comedy album she was creating at the time. The Grace and Frankie actress admitted that she immediately fell for Jane.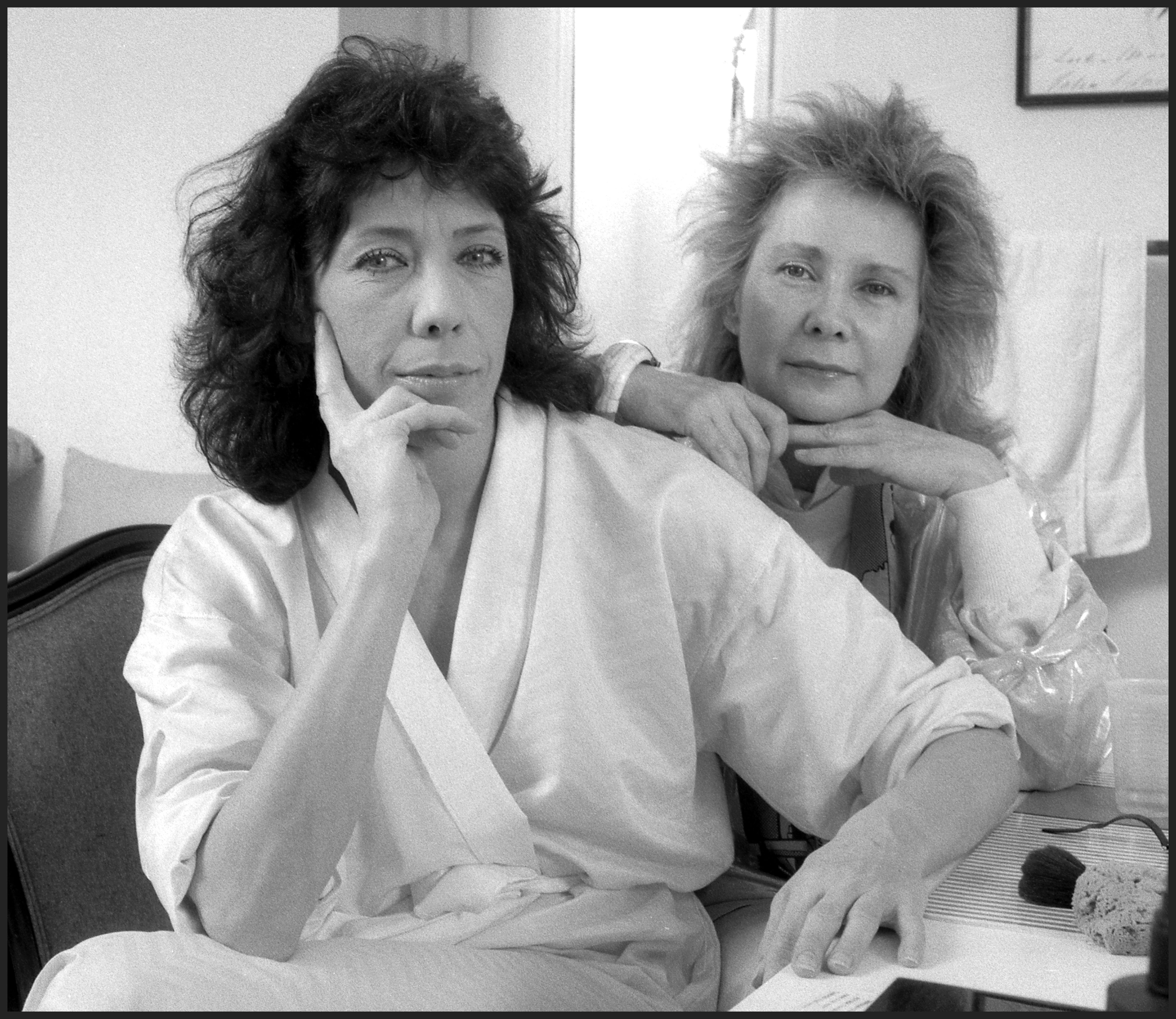 ---
After sharing 42 years together, the couple tied the knot in 2013. They enjoyed a small wedding at a friend's residence and it was low-key as well as private. Tomlin spoke to People and shared a little bit about their special day of celebration:
 "It was sweet, We didn't have any rings, so I went into our jewelry and was digging out rings. I said, 'We have to have some kind of rings!'"
In addition to being a married couple, the talented actress and producer are also writing partners. Throughout their collaborations, they have produced award-winning work including  The Search for Signs of Intelligent Life in the Universe and The Incredible Shrinking Woman. In addition, they share a star on the Hollywood Walk of Fame!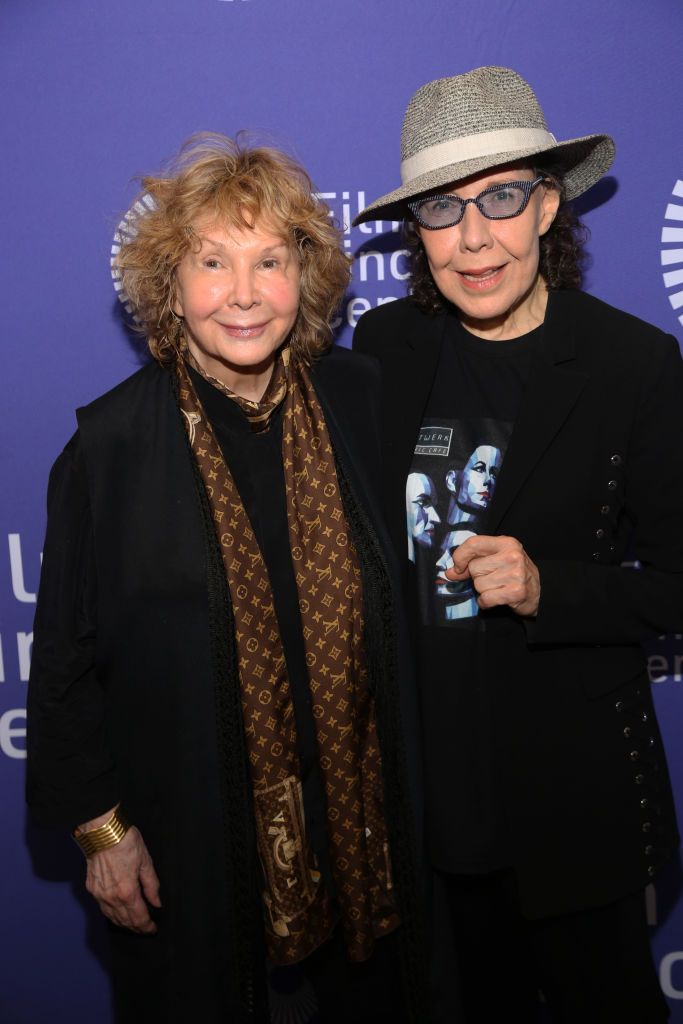 ---
4. MATTHEW BRODERICK AND SARAH JESSICA PARKER (28 YEARS)
The Hollywood couple met on Broadway in 1991 however, they began dating in 1992 after Broderick asked her out on a date by leaving a voicemail on her phone. 5 years later, the duo decided to take their relationship to the next level and got married. In a surprising twist, the fashionista actress wore black to the wedding.
 "I wish it was because I was bad," she said. "I just was too embarrassed to spend any time looking for a wedding dress. There was a store that I liked that I knew, and I just went and got whatever they had hanging."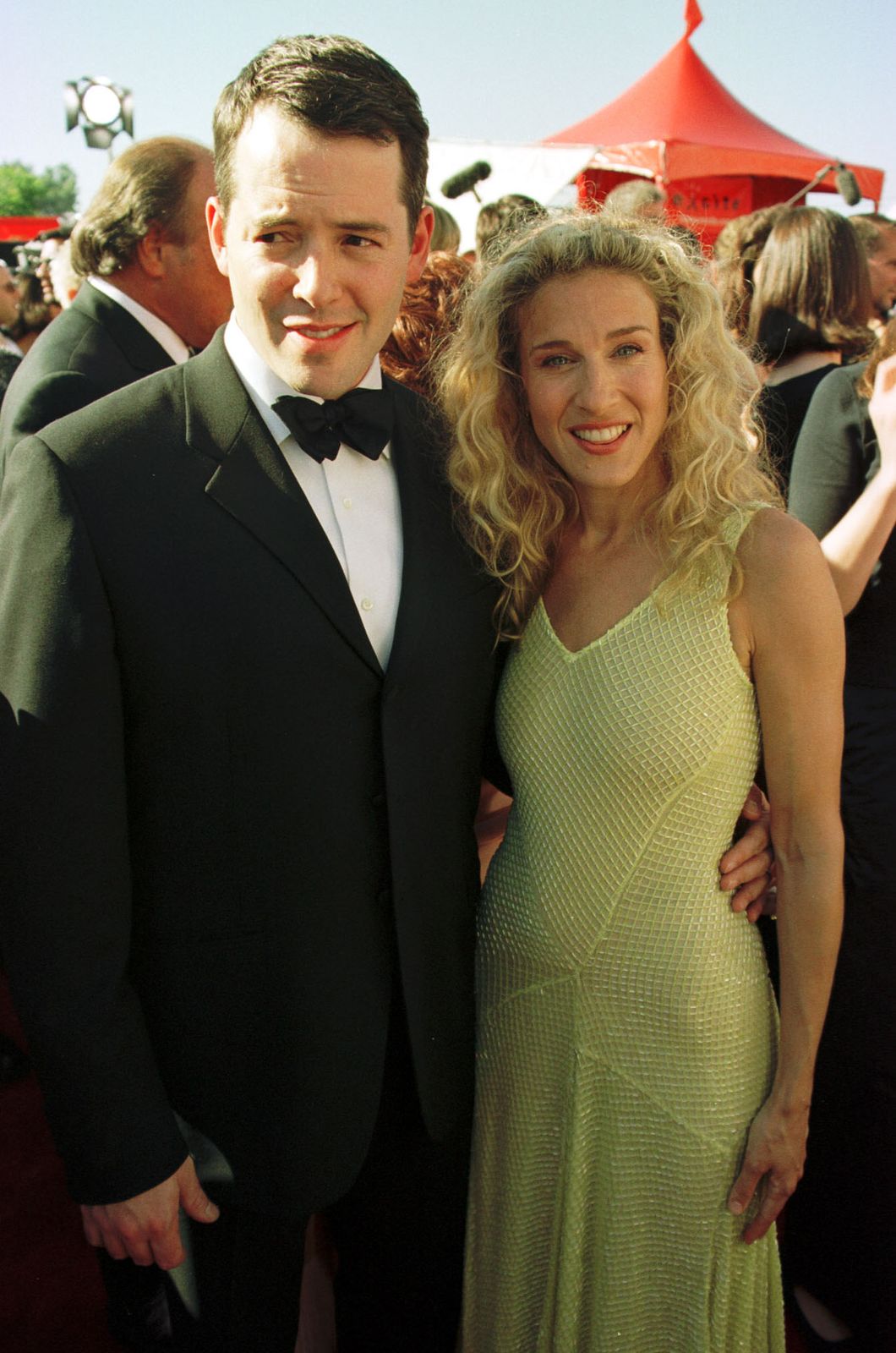 ---
The couple shares 3 children; a son named James Wilke and twin daughters Marion and Tabitha through the help of a surrogate. When asked about what keeps their marriage going, the Sex and the City actress always responds with:
"I know this sounds nuts, but we have lives that allow us to be away and come back together."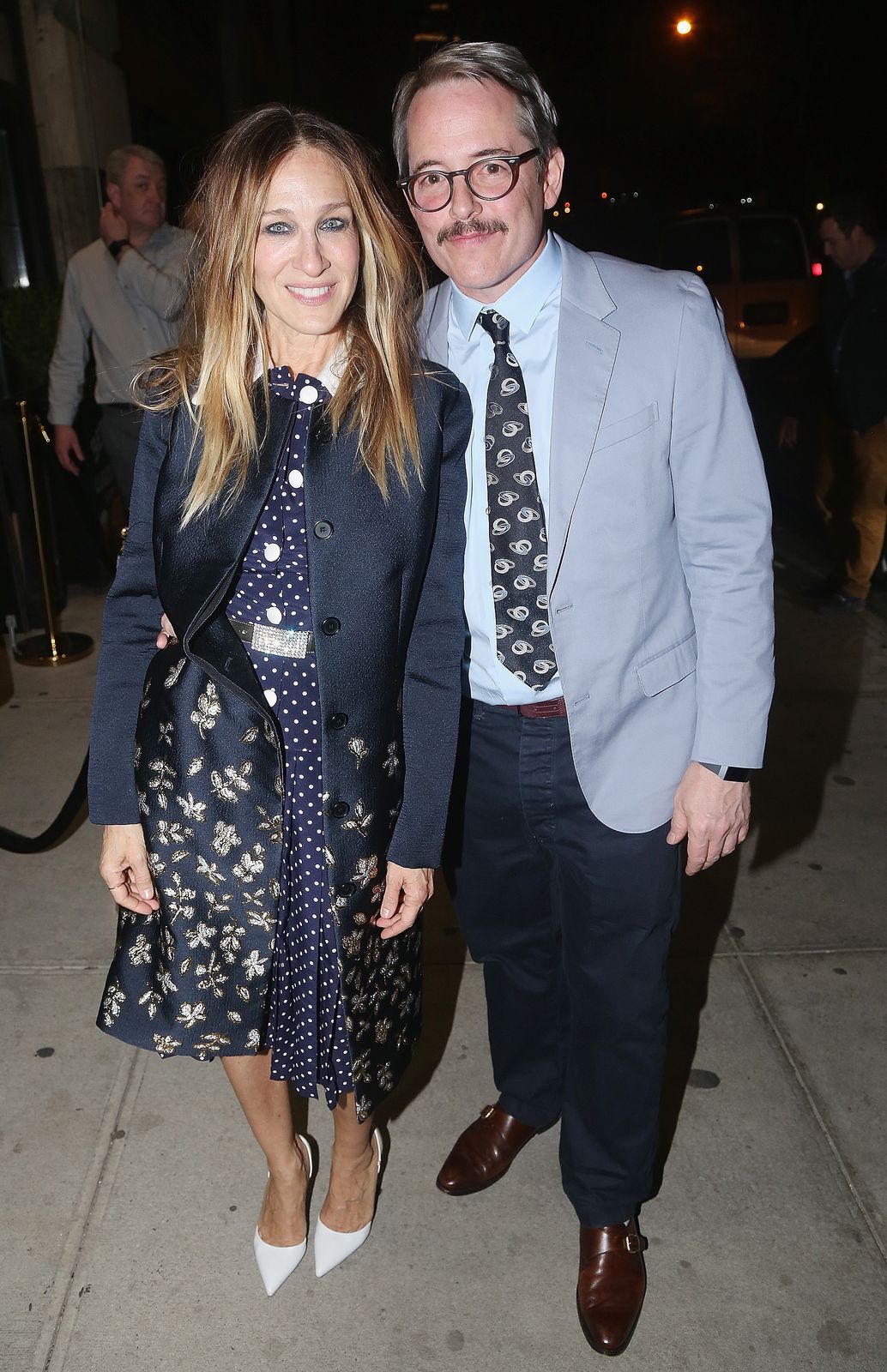 ---
5. TINA TURNER AND ERWIN BACH (34 YEARS)
Sometimes true love arrives a little later in life. The iconic singer suffered a terrible marriage with her first husband Ike Turner but when she met German producer Erwin Bach, he made her believe in love again. The couple met at a dinner party and she actually made the first move. The singer and music producer Bach married after 27 years together.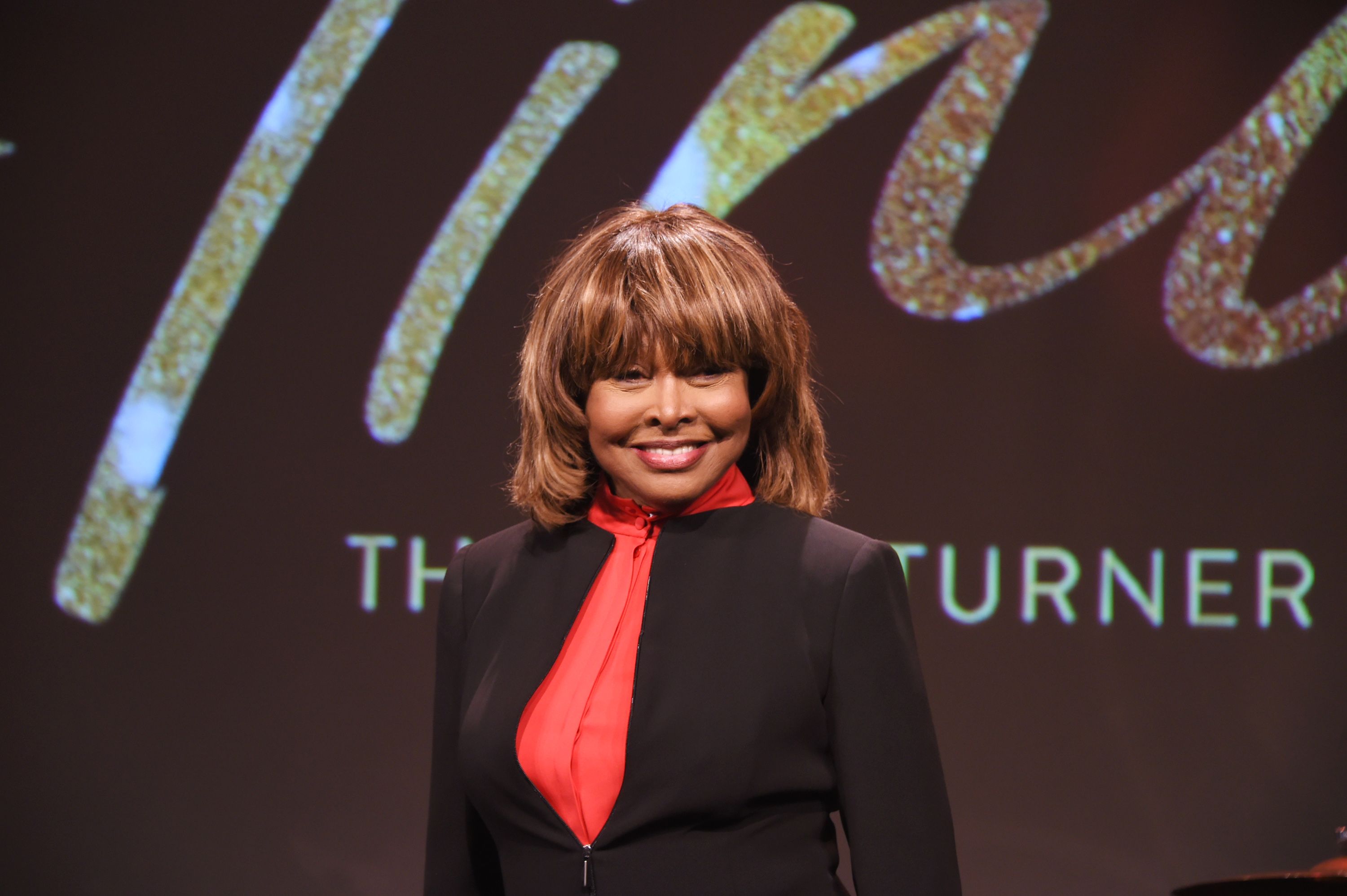 ---
Bach has done more than reinvigorating Turner's appetite for love, he saved her life. The producer donated his kidney to the star when she was struggling with kidney failure. The willingness to support her to that extent stunned Turner.
"I could hardly believe it then and there are times when I still can't believe it. When he thought about his future, he thought of me. 'My future is our future, ' he told me. "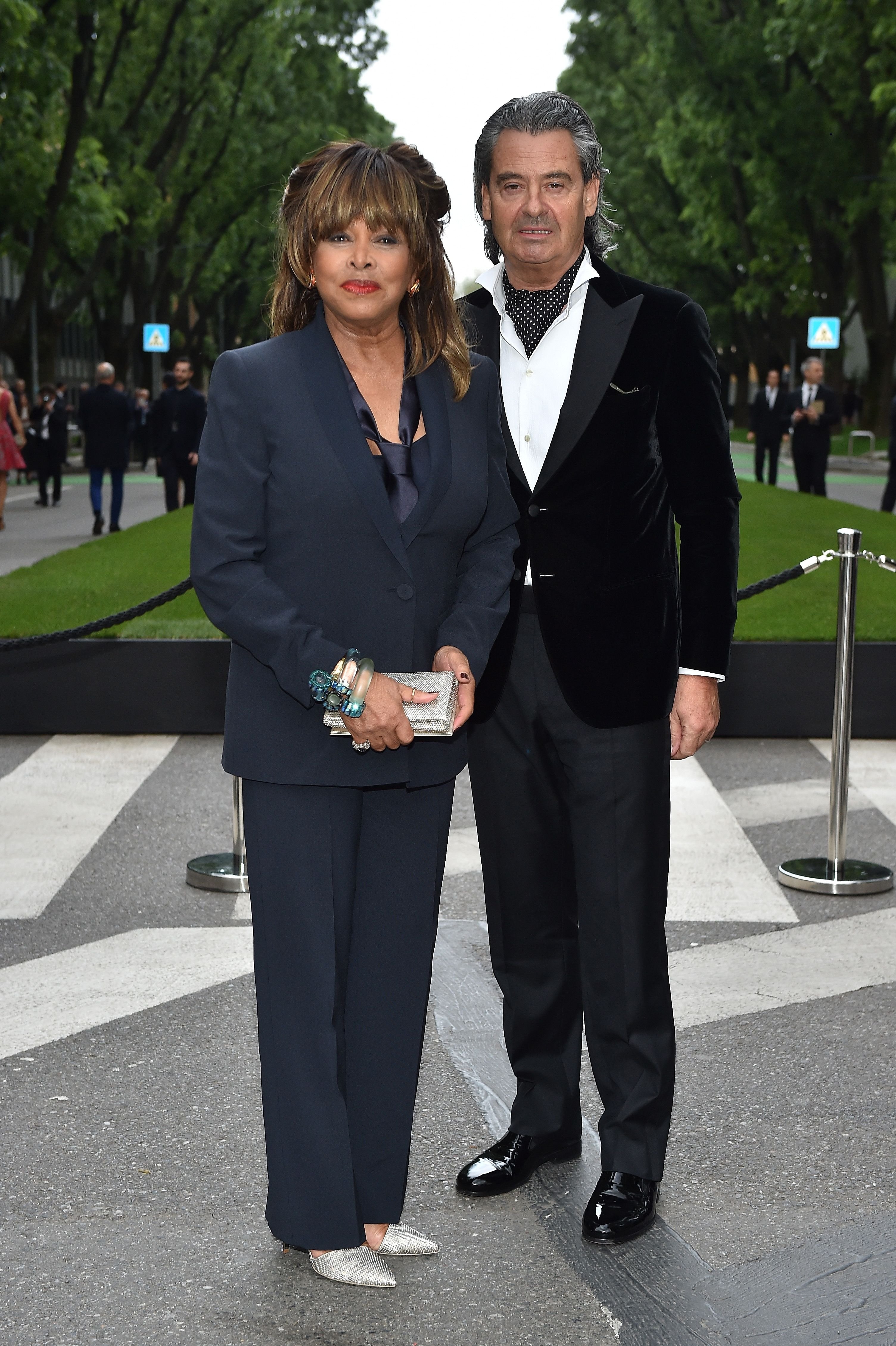 ---
6. ELTON JOHN AND DAVID FURNISH (27 YEARS)
Dinner parties seem to have a reputation for bringing soulmates together as Sir Elton John and husband David Furnish also met at a dinner party. After 12 years of dating, the couple decided to host a civil ceremony in front of their loved ones. The special event took place at Windsor Guildhall.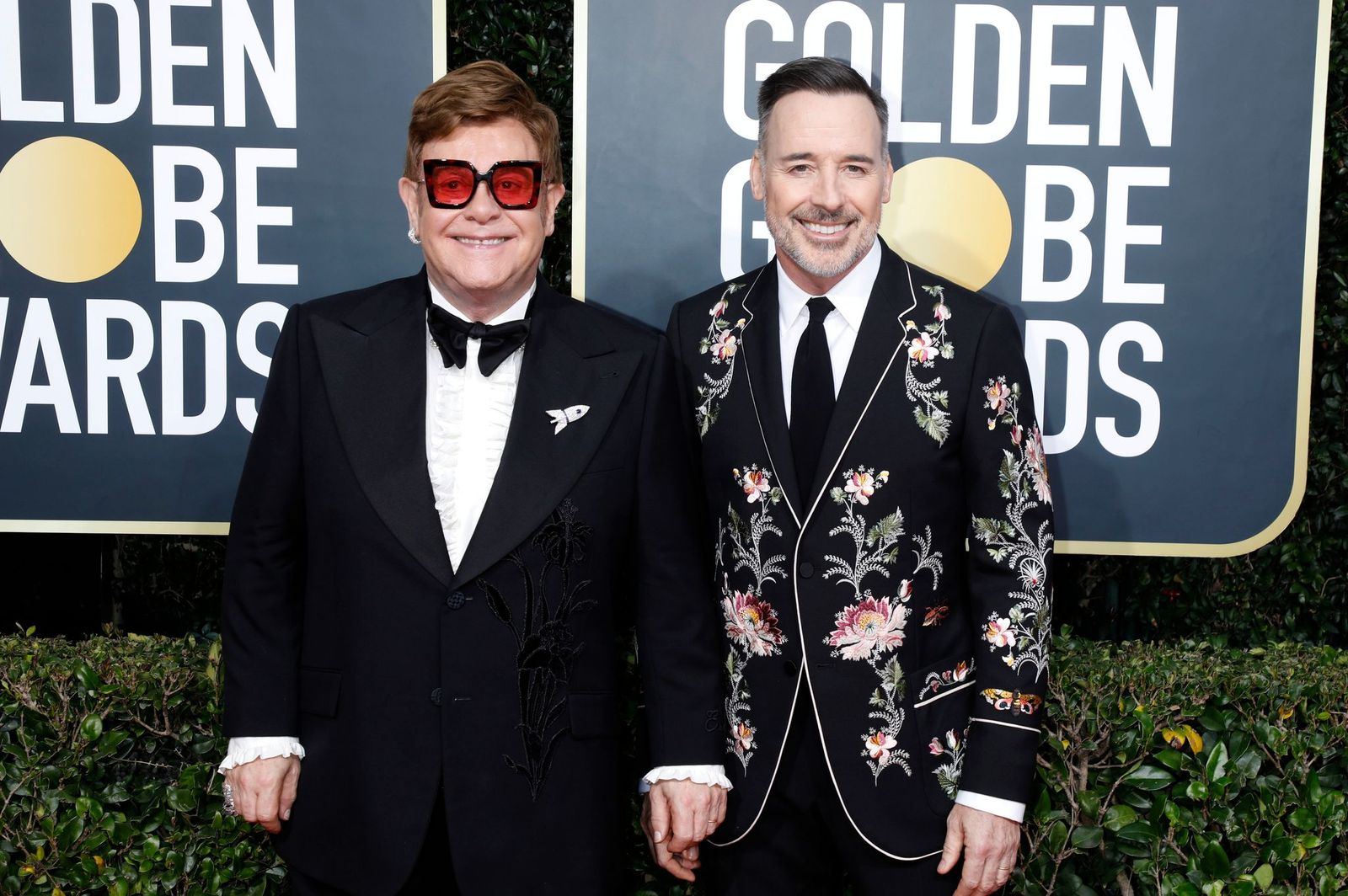 ---
On 14 December 2005, the happy couple enjoyed their official wedding ceremony in England at their home right by Windsor Castle. The couple made a conscious effort to celebrate the legalization of same-sex marriages by exchanging vows. Furnish shared with The Las Vegas Journal Review:
"We don't feel the need to take an extra step legally. But since we're committed for life, we feel it's really important to take that step, and take advantage of that amazing change in legislation. We all live by example."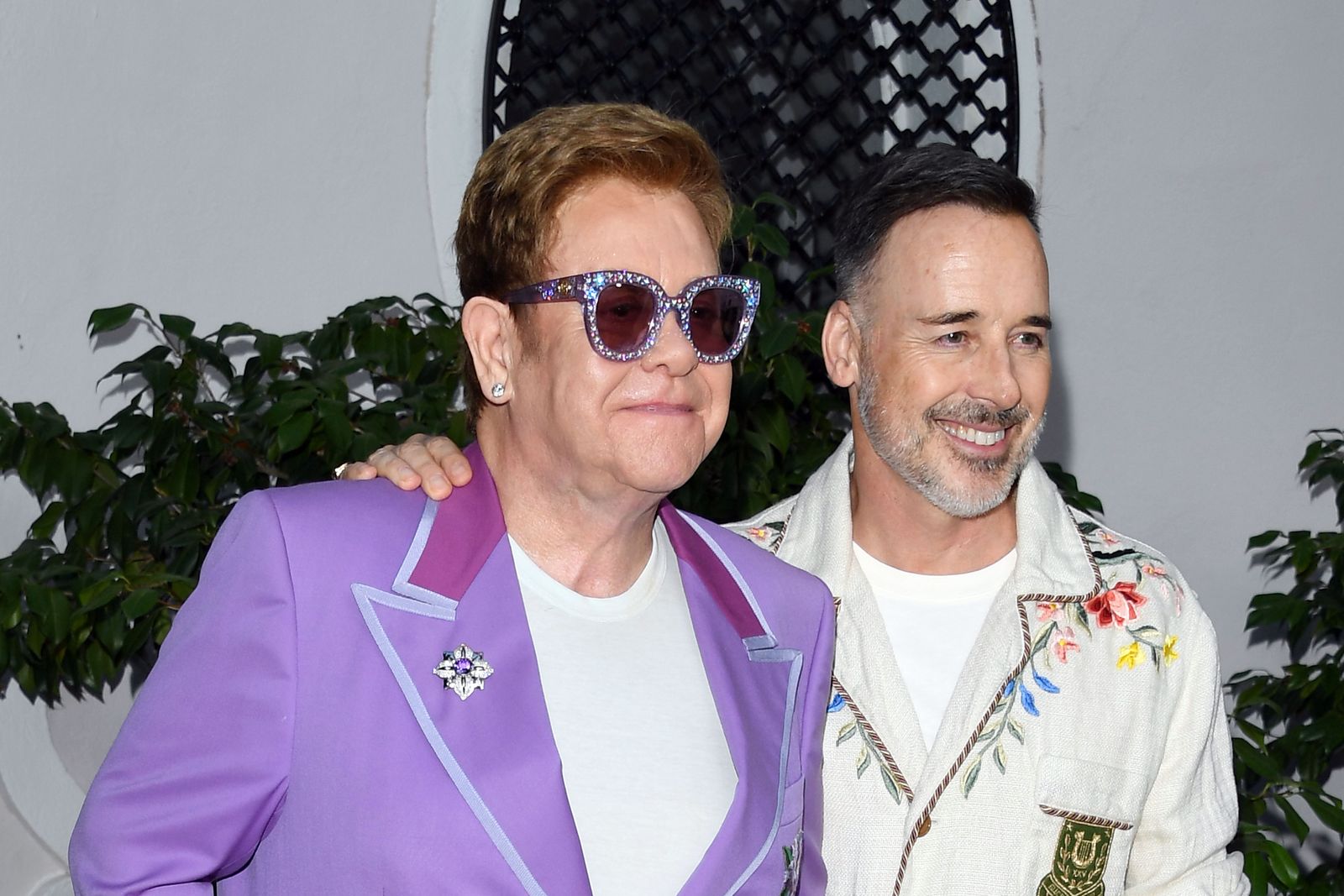 ---
In 2010, the pair welcomed their child Zachary through a surrogate. They had baby number 2 Elijah in 2013. The pop legend retired from touring when he turned 70, the decision was prompted by his children. John elaborated to the Associated Press:
 "Having had children and seeing how much joy they brought to us, I thought, 'Do you know what? I want to spend more time with them. I have to spend more time with them. "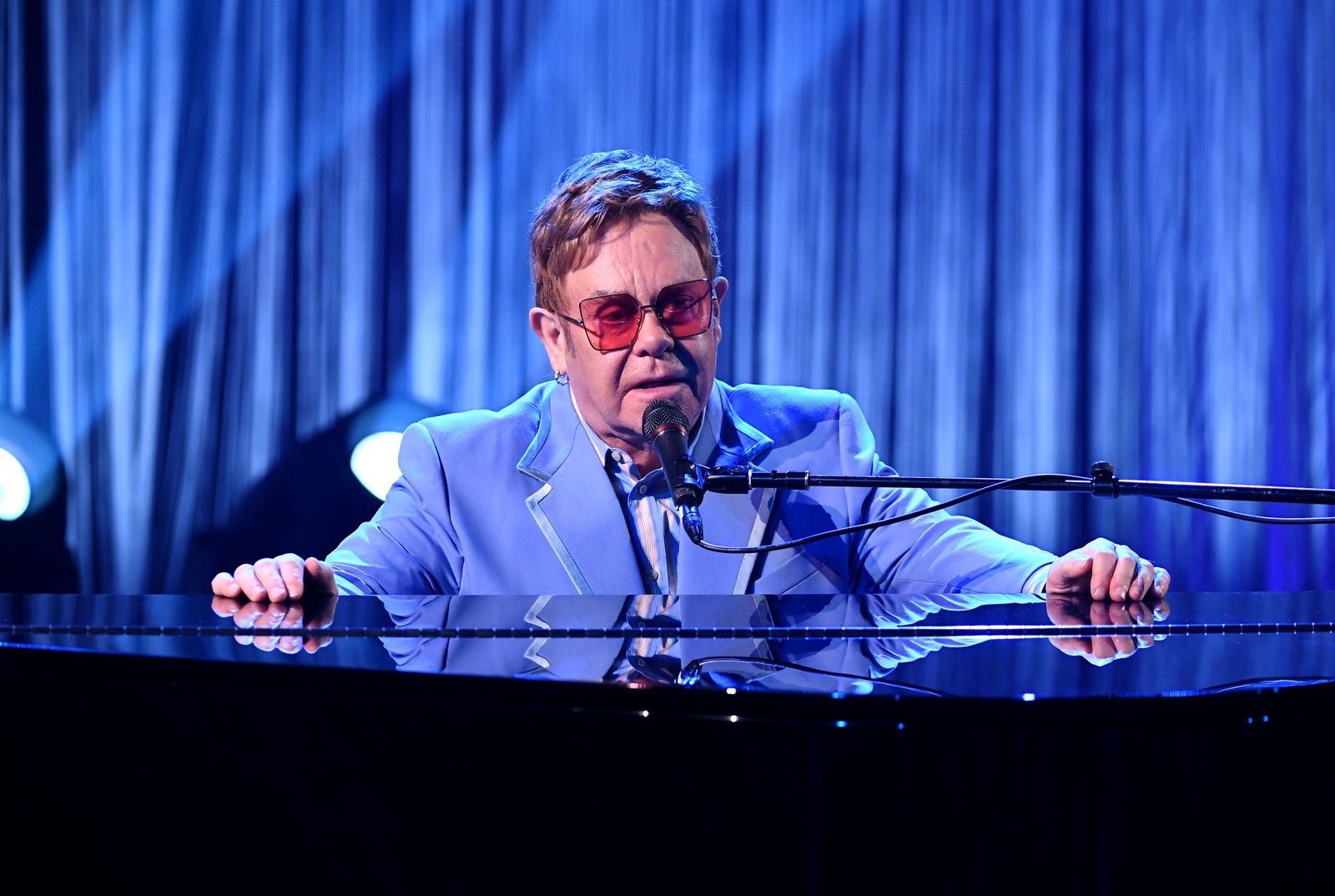 ---
7. MERYL STREEP AND DON GUMMER (42 YEARS)
This is a love story that spans over 40 decades. The couple met when the actress lost her actor boyfriend John Cazale to his battle with lung cancer in 1978. Soon after Cazale's passing, Streep was forced to vacate the apartment they shared. When her brother arrived to help her pack up, he brought his friend sculptor, Don Gummer. 
---
It was love at first sight and the couple married 6 months later. Streep and Gummer have a beautiful family, they went on to have 4 children together, Henry Wolfe, Mamie, Grace, and Louisa. The apples don't fall far from their trees as the children have careers in the creative industry.
Gummer is extremely supportive of his legendary actress wife, the couple has been photographed multiple times attending red carpet events together, it's hard to imagine them apart. Gummer and Streep keep a low profile but Don is successful in his own right; the sculptor is highly acclaimed for his artistic works.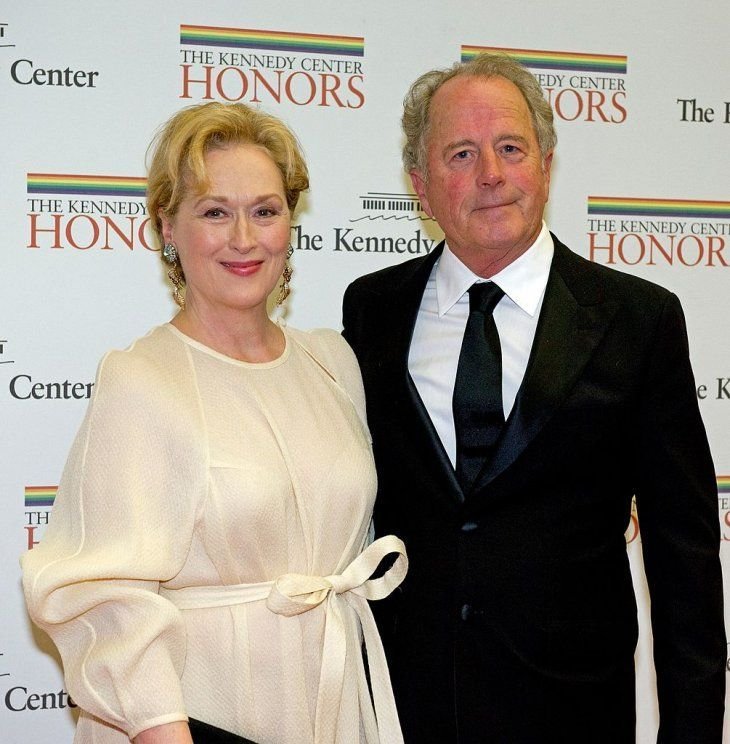 ---
8. OPRAH WINFREY AND STEDMAN GRAHAM(34 YEARS)
This love story goes back to the year 1986 when the duo met at a charity function. Although they have kept their relationship private, the two have been inseparable ever since. In an interview with Hoda & Jenna & Friends, the media mogul shared that she manifested the entrepreneur. 
 "I'd been through a lot of "woof woofs." You get the point when you say 'no more.' I actually said this is what I want. Someone who is kind. Someone who is loyal. And that's' what I have."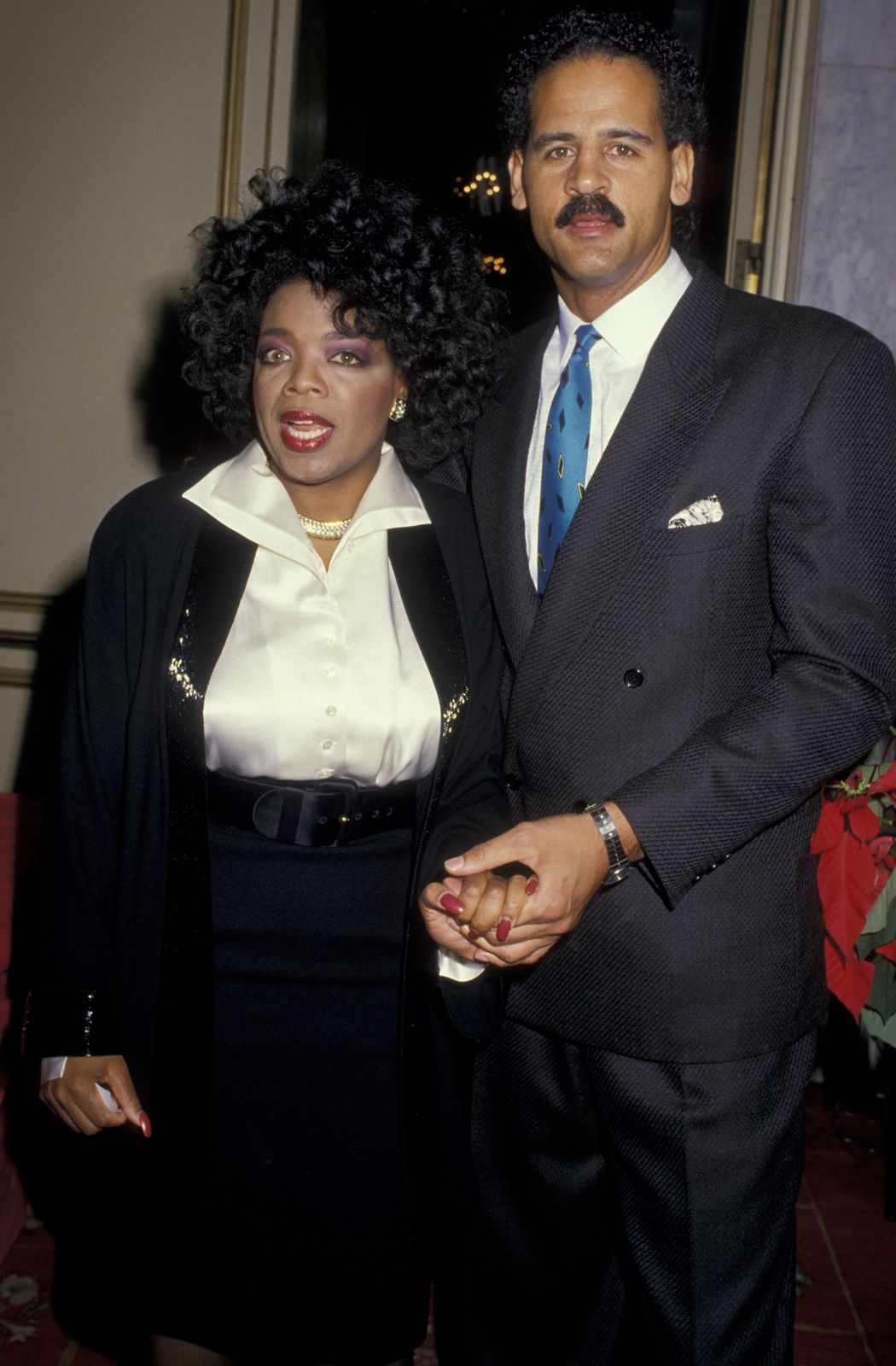 ---
Despite their long relationship, the couple has never made things official. In an interview with Vogue, Winfrey explained why they decided not to get married and it's simpler than you would expect. 
 "The only time I brought it up was when I said to Stedman, 'What would have happened if we had actually gotten married?' And the answer is: 'We wouldn't be together.' "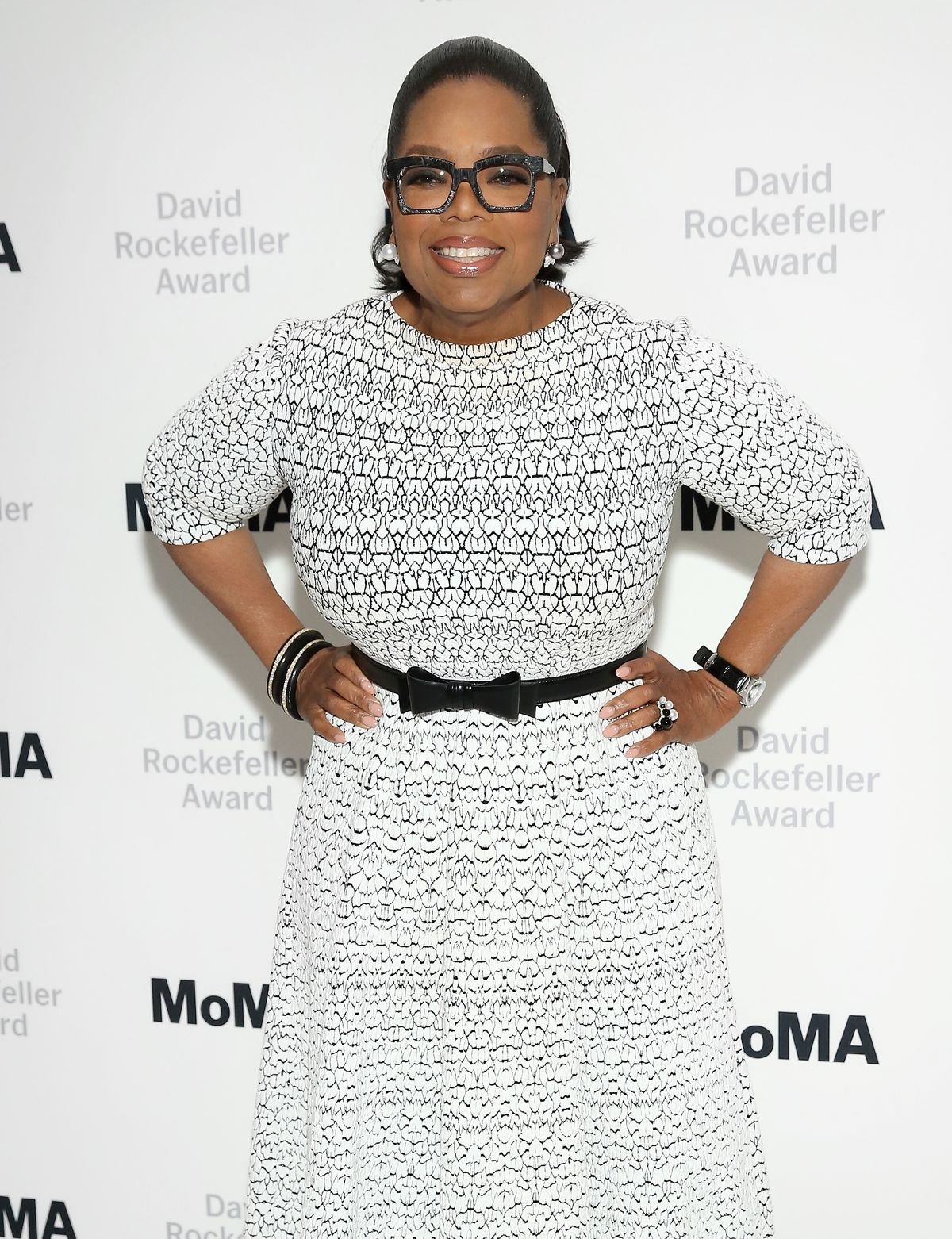 ---
The talk show host elaborated by stating that there would be confusion with regard to the different expectations that come with marriage. But, what has kept them together so long? Stedman revealed that their secret is key: be a supportive partner.
"We want each other to succeed," he said. "And I want her to succeed and to be as successful as she possibly can, so I encourage that."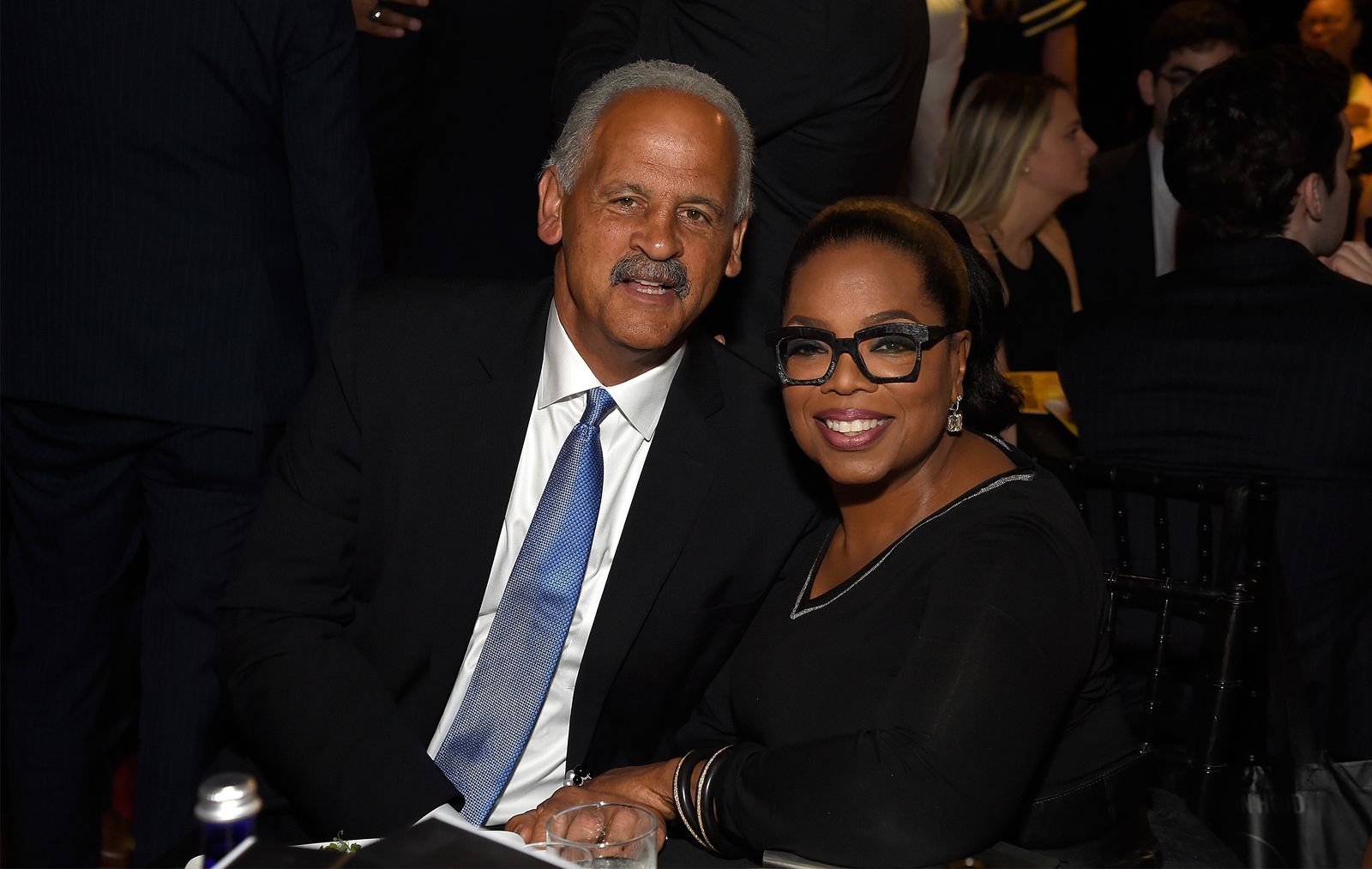 ---
9. BRYAN CRANSTON AND ROBIN DEARDON
The lovely couple met on the set of a CBS 1986 series called Airwolf. The Breaking Bad actor was guest-starring as a violent lover and Deardon was one of the victims he held hostage at gunpoint. Cranston fondly recalled this experience stating:
 "It was 30 years ago that we met on that terrible TV show, It changed both of our lives."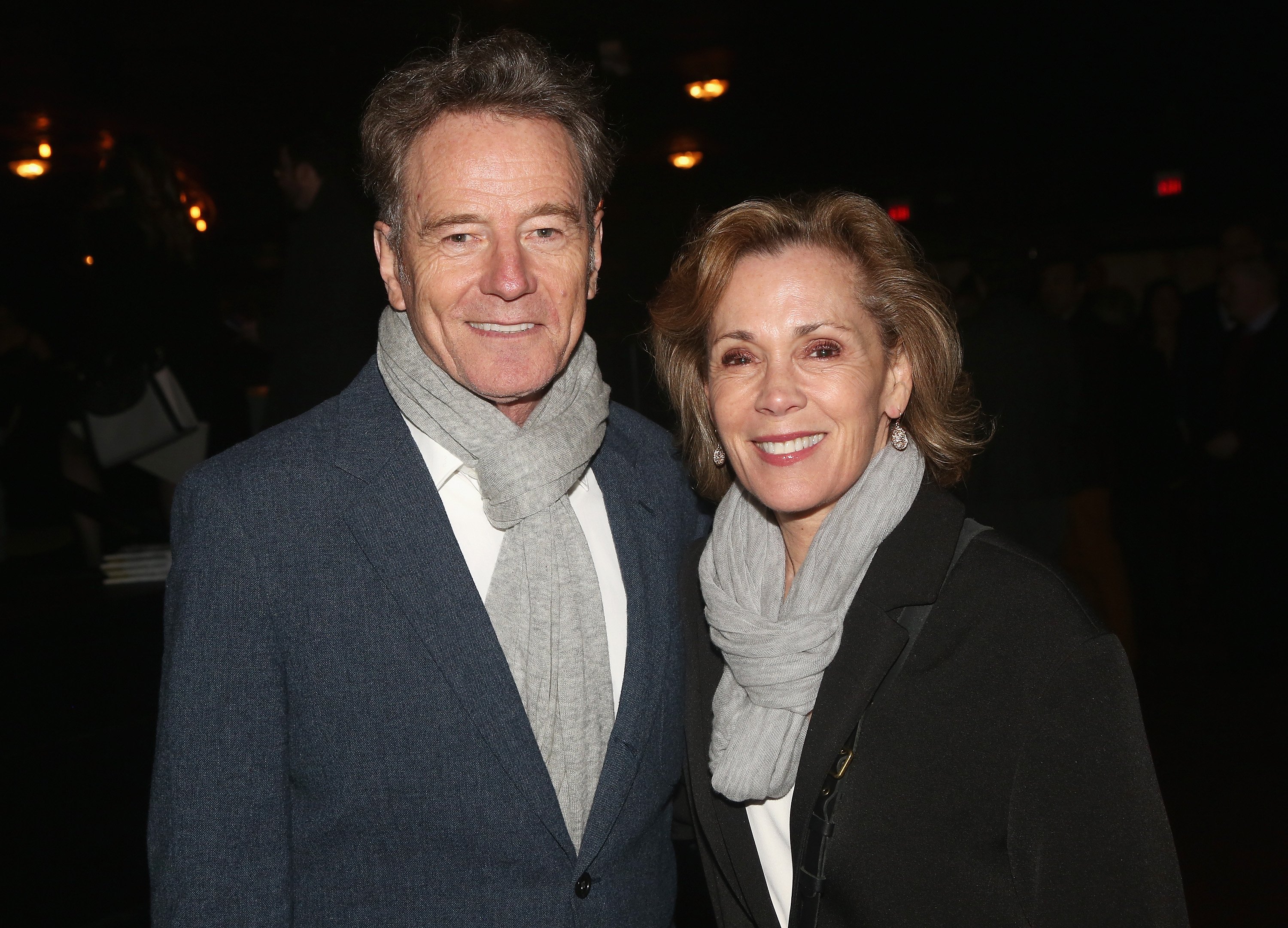 ---
The actors have been married for 30 years now. They share a daughter named Taylor who has followed in her parents' direction by pursuing an acting career. You may have seen her in movies such as Sweet/Vicious and 101 Ways to Get Rejected.
---
10. DENZEL WASHINGTON AND PAULETTA PEARSON (37 YEARS)
Denzel and Pauletta are proof that unconditional love still exists. The actor and his wife first met when they appeared in the film Wilma in 1977. A year later, they bumped into each other again at a party and the rest is history. However, according to Denzel, it took some time for Pearson to accept his marriage proposal. 
"You heard it here first," Denzel said. "She turned me down, she said no. And since it was three times, that means she turned me down twice."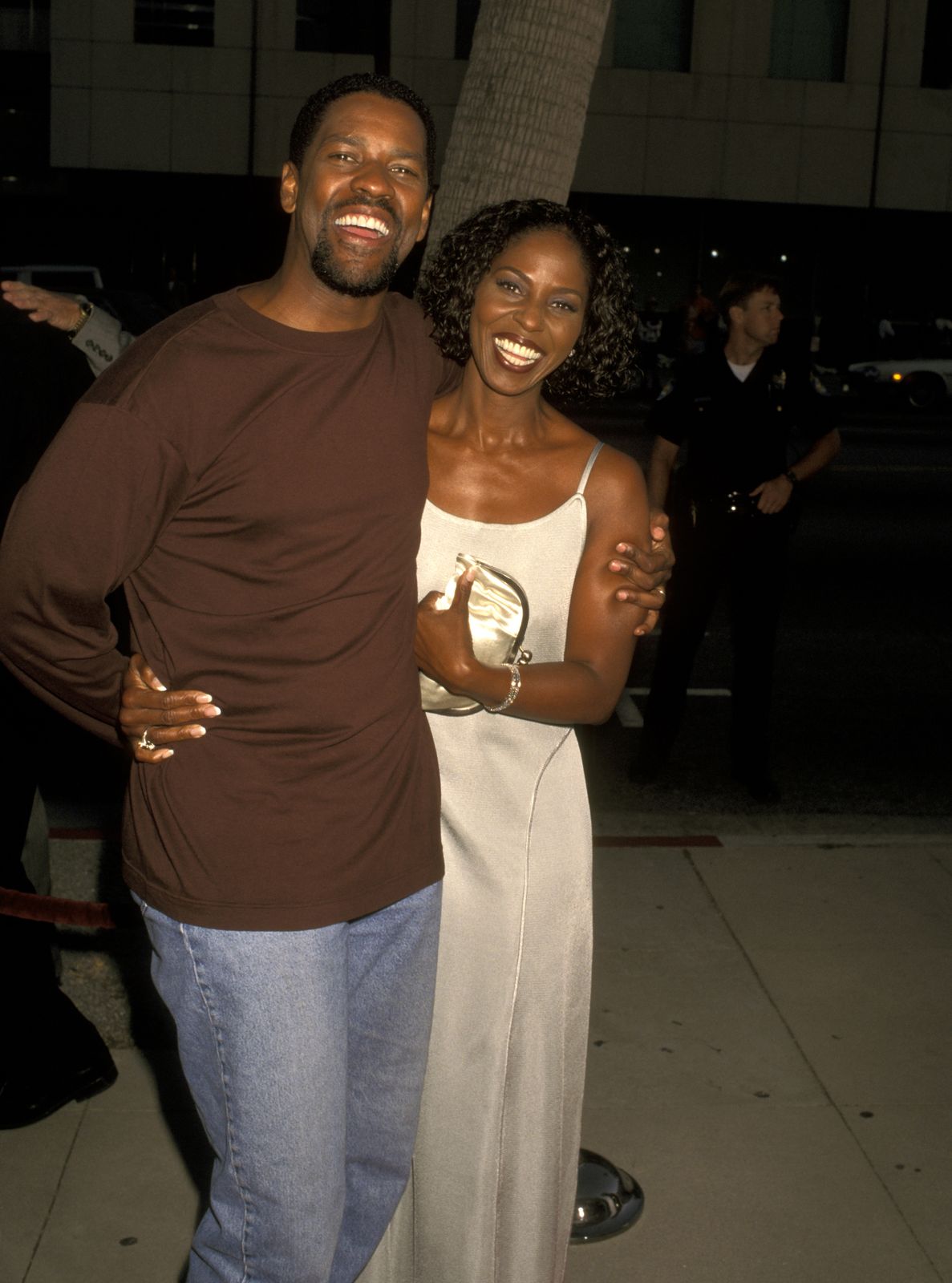 ---
She finally gave in and the couple married in 1983.12 years later, the pair renewed their vows in South Africa with Archbishop Desmond Tutu presiding over their ceremony. The Washingtons have 4 children together who all work in the film industry. Denzel has a film career spanning 30 years, Pauletta has also continued acting.
"First of all, Michelle Obama, and any woman behind an influential man, has always been there. Maybe the public, and the media, is now saying we recognize you, but take it from me, I've been on the scene a long time,"Pauletta shared.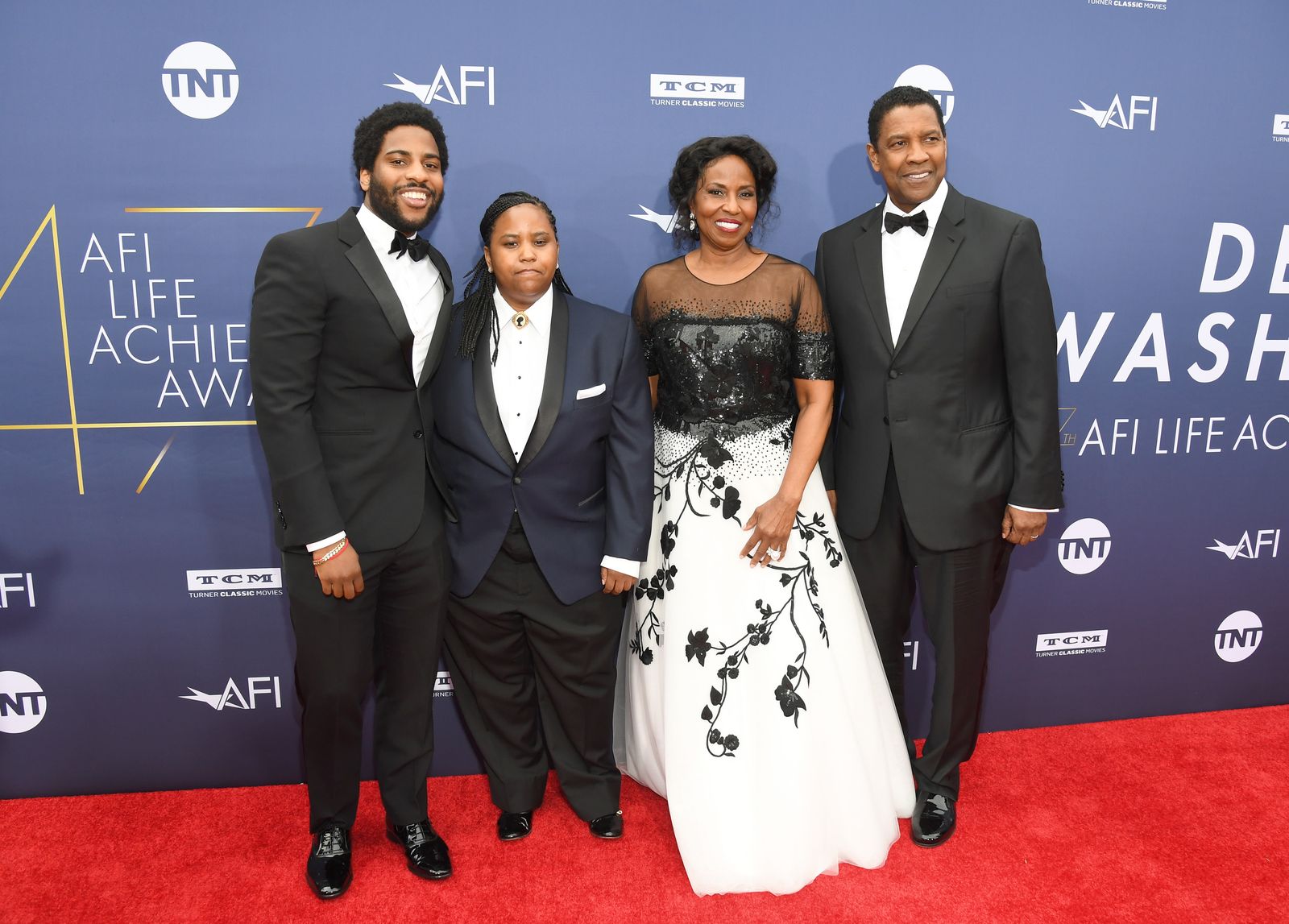 ---
In 2010, the Equalizer actor revealed the key to longevity in a marriage. He said all it takes is a solid foundation. Denzel explained to The Guardian that he and his wife have overcome obstacles and it isn't easy.
"It's hard work, you know. But we made a commitment. A spiritual foundation helps everything - marriage, work, peace of mind."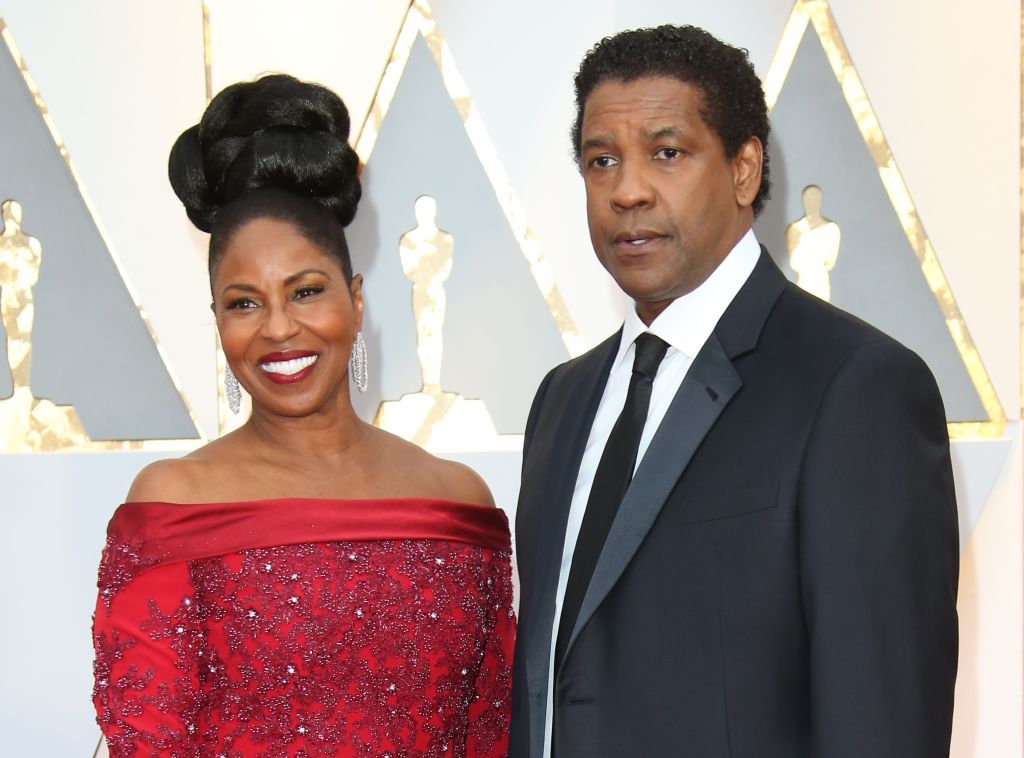 ---
11. ENRIQUE IGLESIAS AND ANNA KOURNIKOVA (19 YEARS)
The couple met on the set of the pop star's music video Escape and sparks flew the moment they laid eyes on each other. The pair confirmed their relationship to the public when they appeared at the 2002 MTV VMAs however, the singer and tennis pro prefer to keep their relationship as private as possible.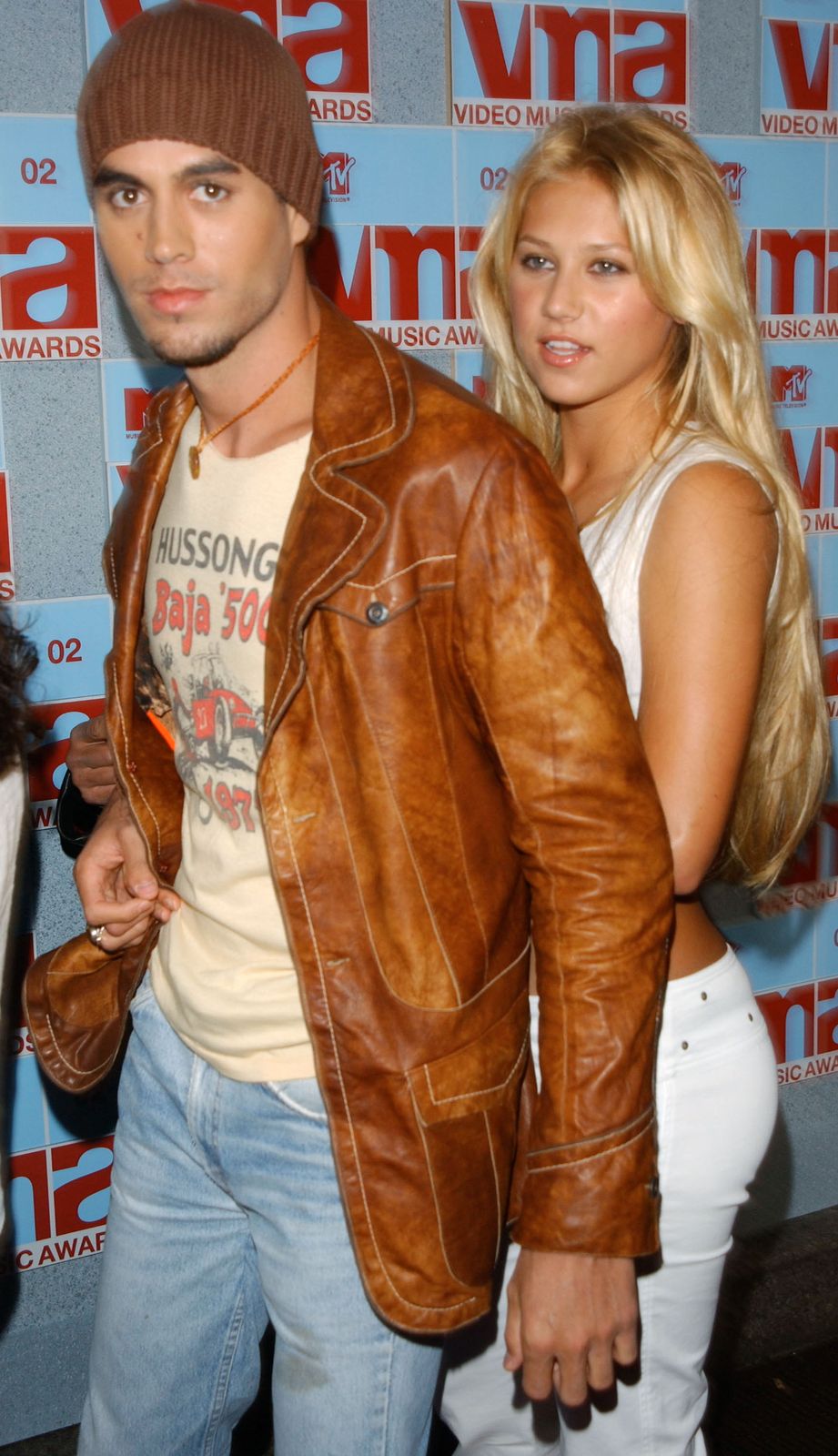 ---
Although the pair has enjoyed many years together, welcomed 3 children, and faced various breakup rumors, they have remained a strong couple. Iglesias and Kournikova have never made it to the wedding aisle but that doesn't make their bond any less solid. Anna opened up about marriage in a Women's Health magazine interview stating:
"I'm in a happy relationship—that's all that matters. I believe in commitment. I believe in being open and trusting each other and respecting each other completely."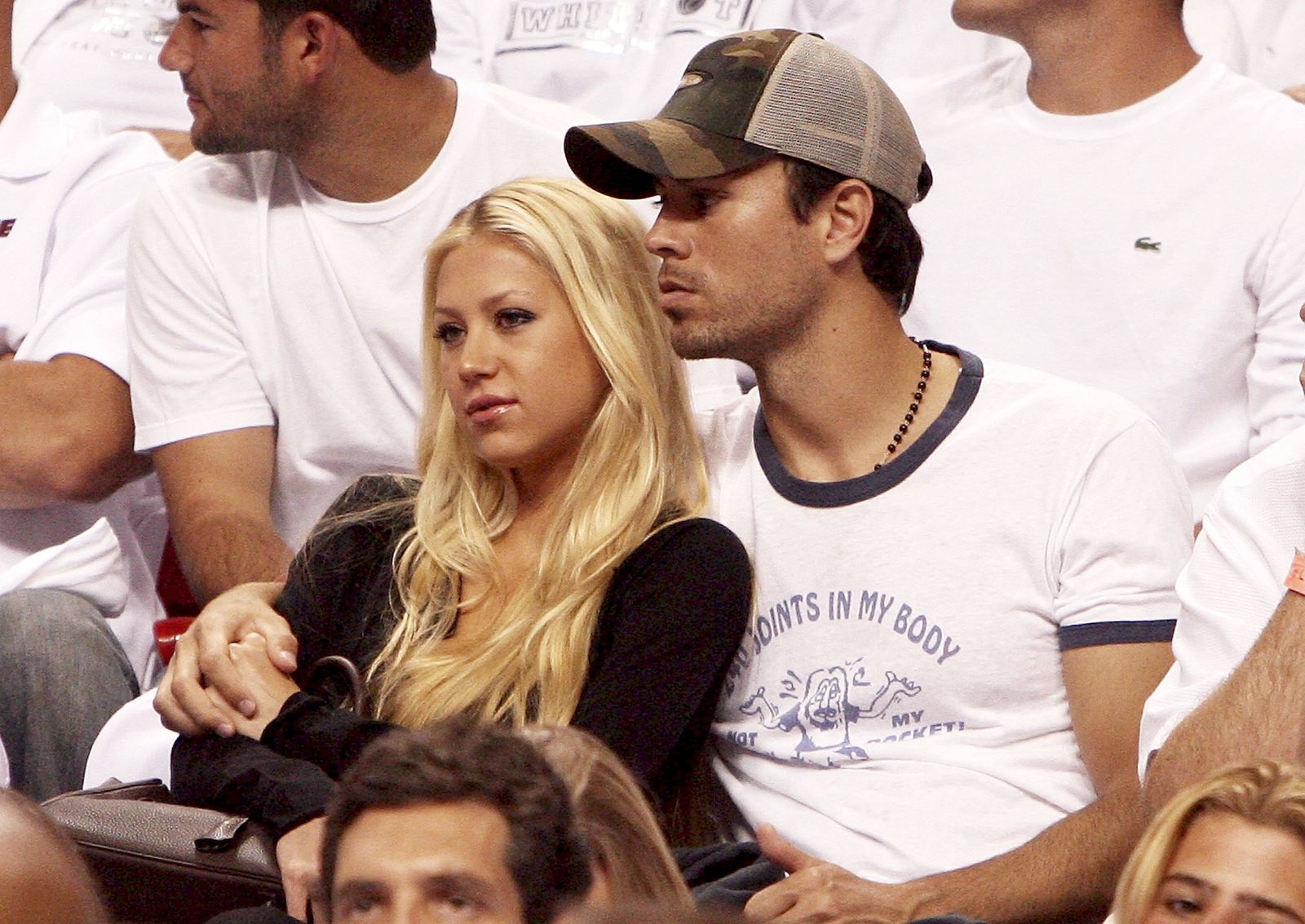 ---
12. SAMUEL L. JACKSON AND LATANYA RICHARDSON (40 YEARS)
Samuel and LaTanya have shared an incredible life together. The actors first met as college students, she was attending Spelman and he was enrolled at Morehouse. The couple made things official when they married in 1980. Jackson and Richardson have managed to keep their love thriving and maintain successful acting careers.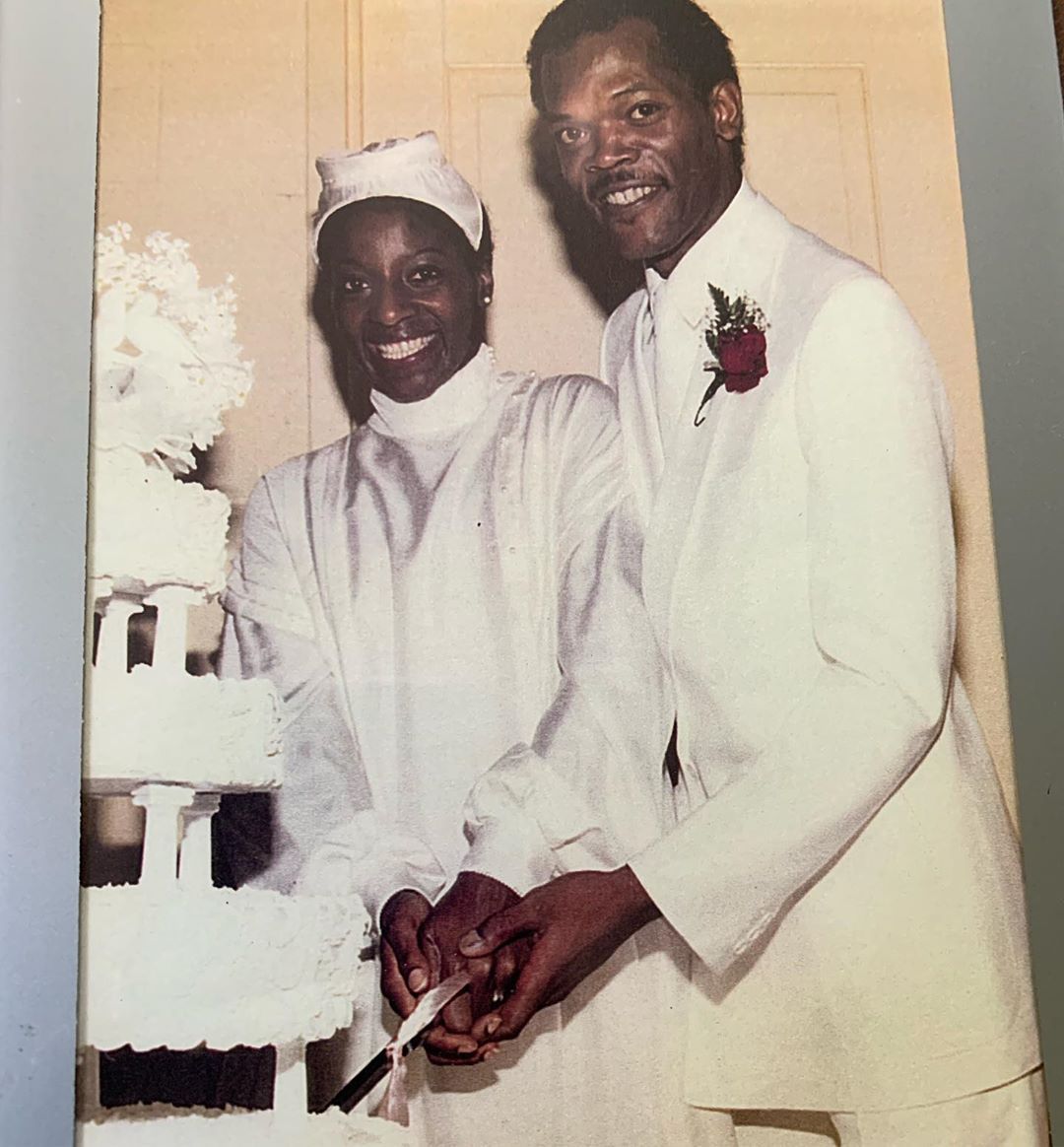 ---
The two share one daughter together Zoe and have made it their life's mission to keep their family together. In 1999, the couple appeared on the cover of Essence magazine and Richardson shared the mantra behind their marriage.
"We used to say the most revolutionary thing was to keep a Black family together. So that became our mantra."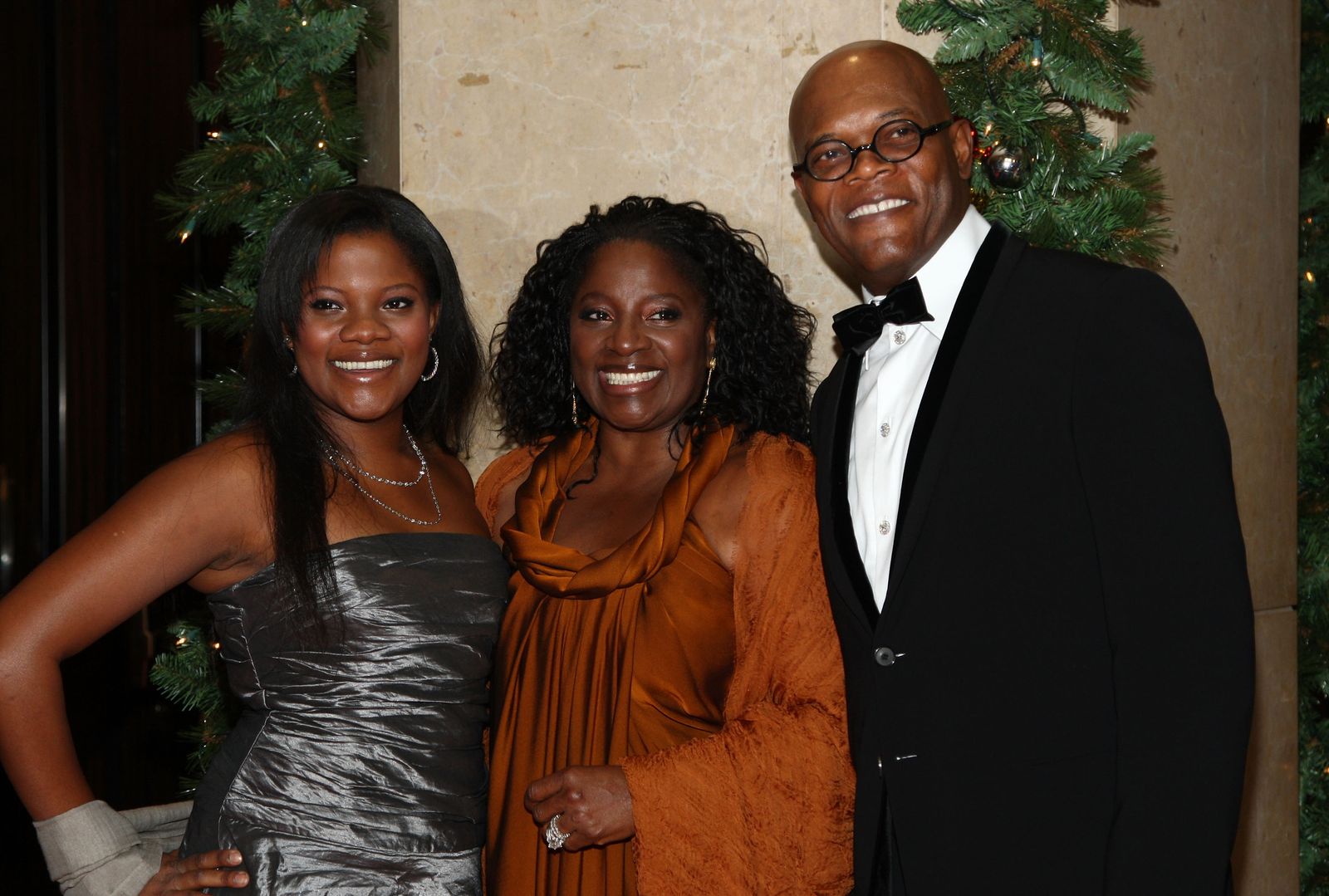 ---
The Shaft actor revealed that the secret to keeping their marriage alive is one simple thing: they still love each other. He also added that every relationship is different and it is up to the couple to do what they feel is best for their marriage to succeed.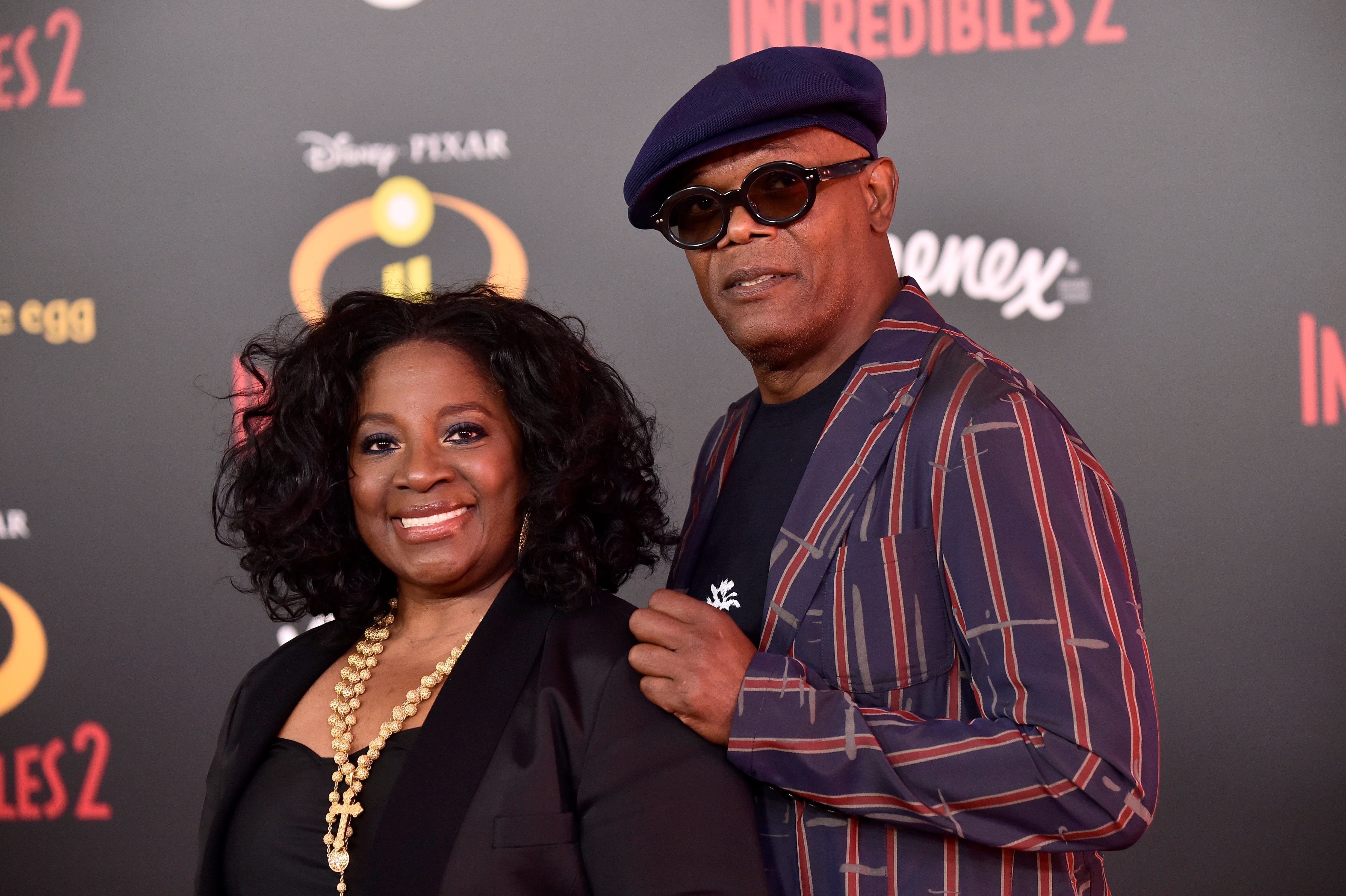 ---
13. RICKY GERVAIS AND JANE FALLON (38 YEARS)
Ricky and Jane are college sweethearts, they met while they were attending University College London in 1982. The pair quickly became inseparable and began living together as soon as they could. Comedian Gervais and novelist Fallon join other couples on our list that opted to not get officially married. The comedian explained their choice stating:
We are married in everything but the ceremony. We share everything and everything is in both names. We've lived together for 29 years — how are we not married except in the eyes of God."
---
In addition to not getting married, the couple also decided to refrain from having children. Neither of them had the desire to have children, their decision to focus on their relationship and career has worked out well for their life together. Fallon told The Nottingham Post:
 "It's a difficult world and you shouldn't have kids unless you really want them." 
I hate having my photo taken usually, but these ones that accompanied an interview I did, in the paper today, are my favourite ever - by the amazing @lezliandrose pic.twitter.com/jzqMvEpnGv

— Jane Fallon (@JaneFallon) August 3, 2020
---
14. DONNY AND DEBBIE OSMOND (42 YEARS)
The famous couple has enjoyed many wonderful years together and it all started in 1976. Debbie was a bright-eyed teenager when she and Donny met, she was also dating his older brother Jay Osmond. The singer confessed that it took him almost 3 years to win her over and accept his marriage proposal.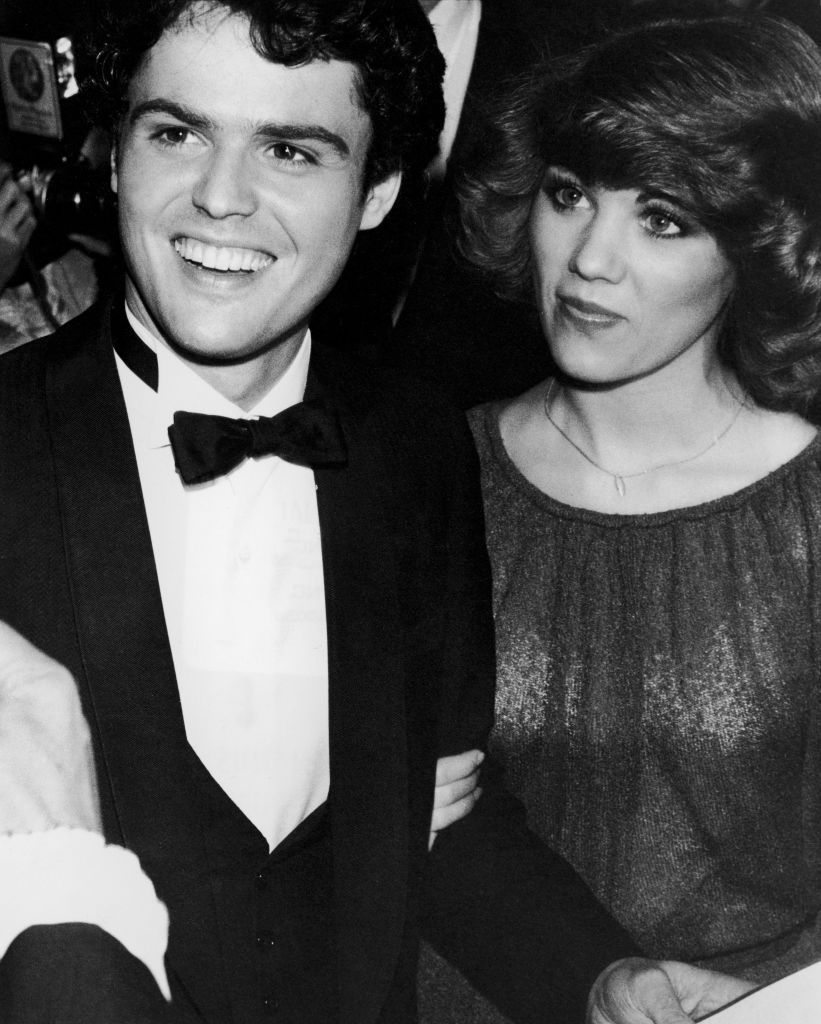 ---
The lovebirds almost didn't make it as Donny's father did not approve of their relationship at first. He felt it would deter the star from his career aspirations. However, everything worked out perfectly as the couple has been able to balance Osmond's huge career and their family life. The pair have 5 children together and 10 grandchildren!
---
Earlier this year, the couple celebrated their 42nd year anniversary, the Masked Singer alum expressed his appreciation for his wife. In an Instagram post, the icon shared:
"I want to publicly express my gratitude for the irreplaceable influence Debbie continues to be in my life," he wrote. "She's not only the love of my life, but she's also my best friend and greatest confidant."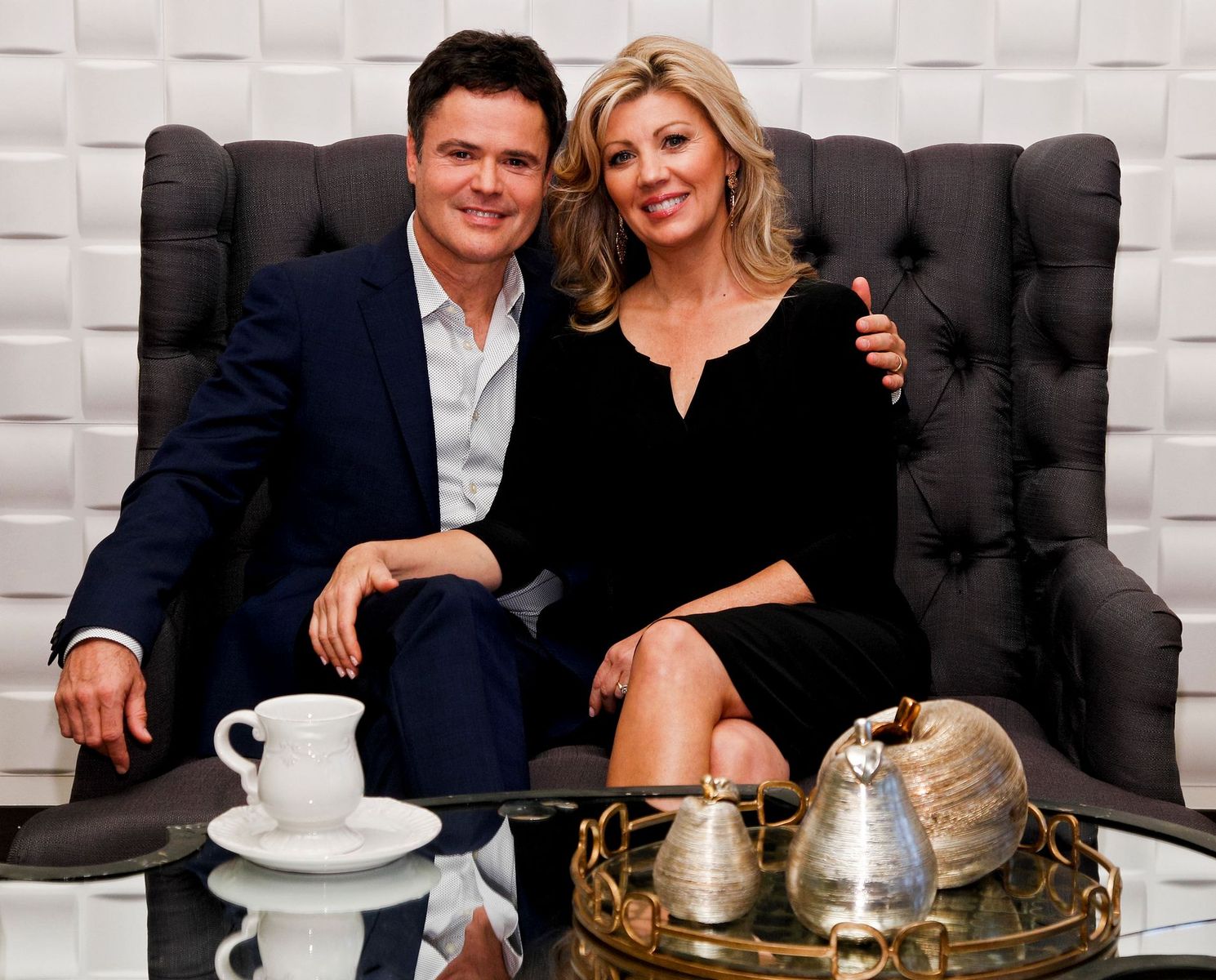 ---
15. CHRISTOPHER AND GEORGIANNE WALKEN (51 YEARS)
This is a love story that spans 50 decades. The couple met while they were touring with West Side Story. In 1969, the due made it official when they became husband and wife. Christopher is one of the most legendary talents Hollywood has ever seen. Georgianne, who was a casting director for hits such as The Sopranos, expressed how proud she is of him:
It's very interesting being married to a man who is constantly playing a different person. You're always living with a different person. He never tells me what part he's playing when he's getting ready. It just descends on me one day. Very interesting.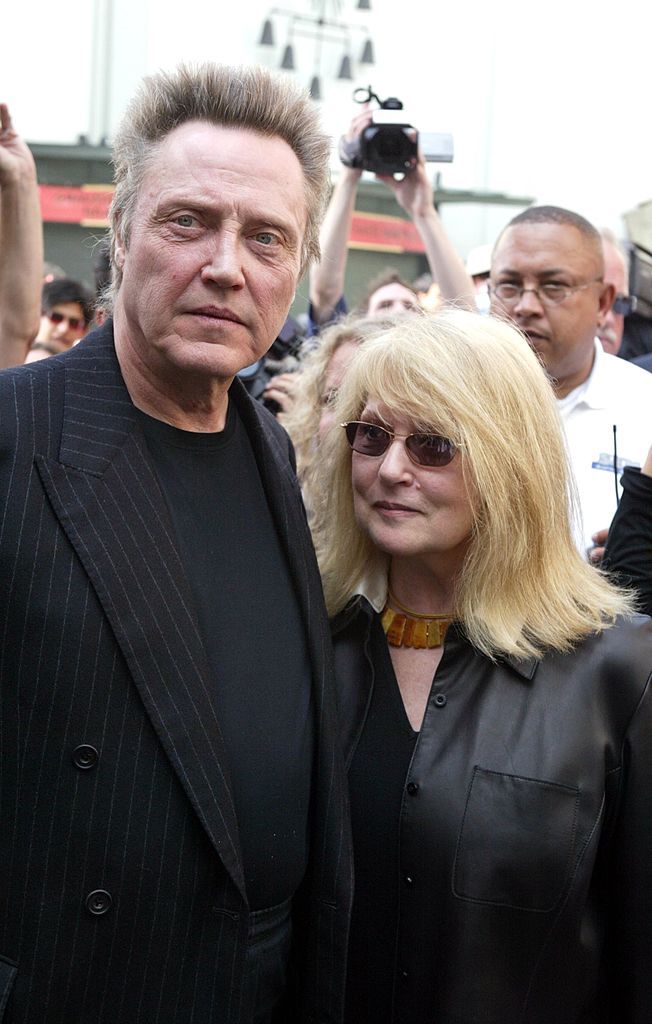 ---
You would think that a couple that has spent so many years together would have children, however, the couple chose to not have children. The actor believes that it may have impacted his film career, he might not have been the star we know and love today.
I'm sure many of the kids I knew as a child would have continued in show business, but they had kids of their own [and] had to do something dependable. I didn't, so I could get by even in periods of unemployment.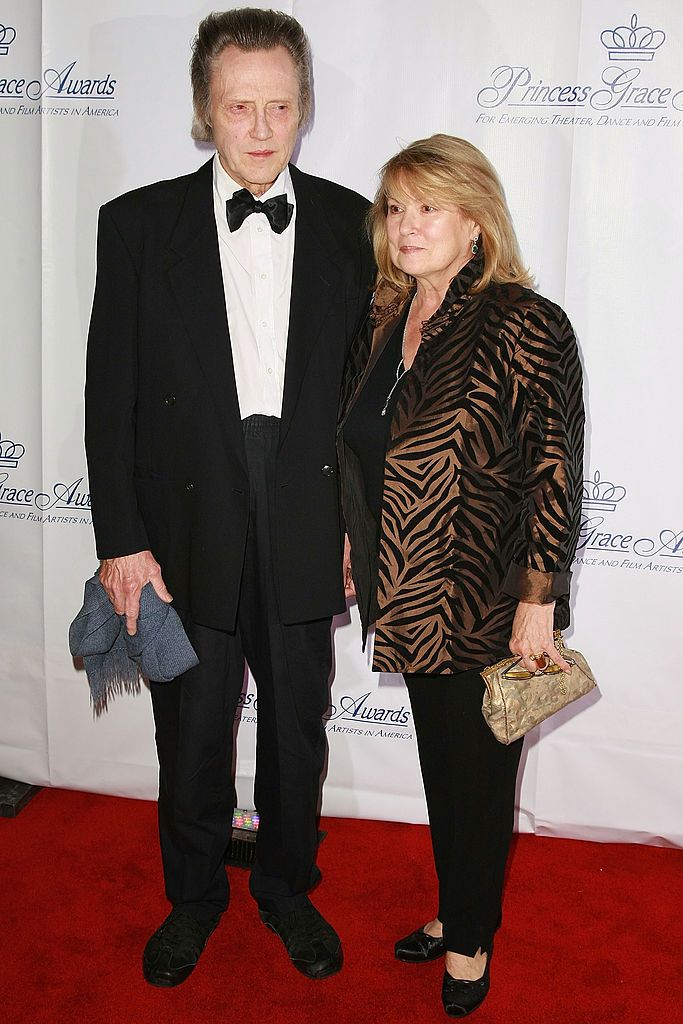 ---
16. MICHAEL CAINE AND SHAKIRA BAKSH (49 YEARS)
The pair have an interesting story of how they met. In 1971, Shakira Baksh starred in a British commercial for a coffee company, the acting legend saw the commercial and immediately fell in love. It turns the couple had a mutual friend that introduced them to each other. 2 years later, the couple married.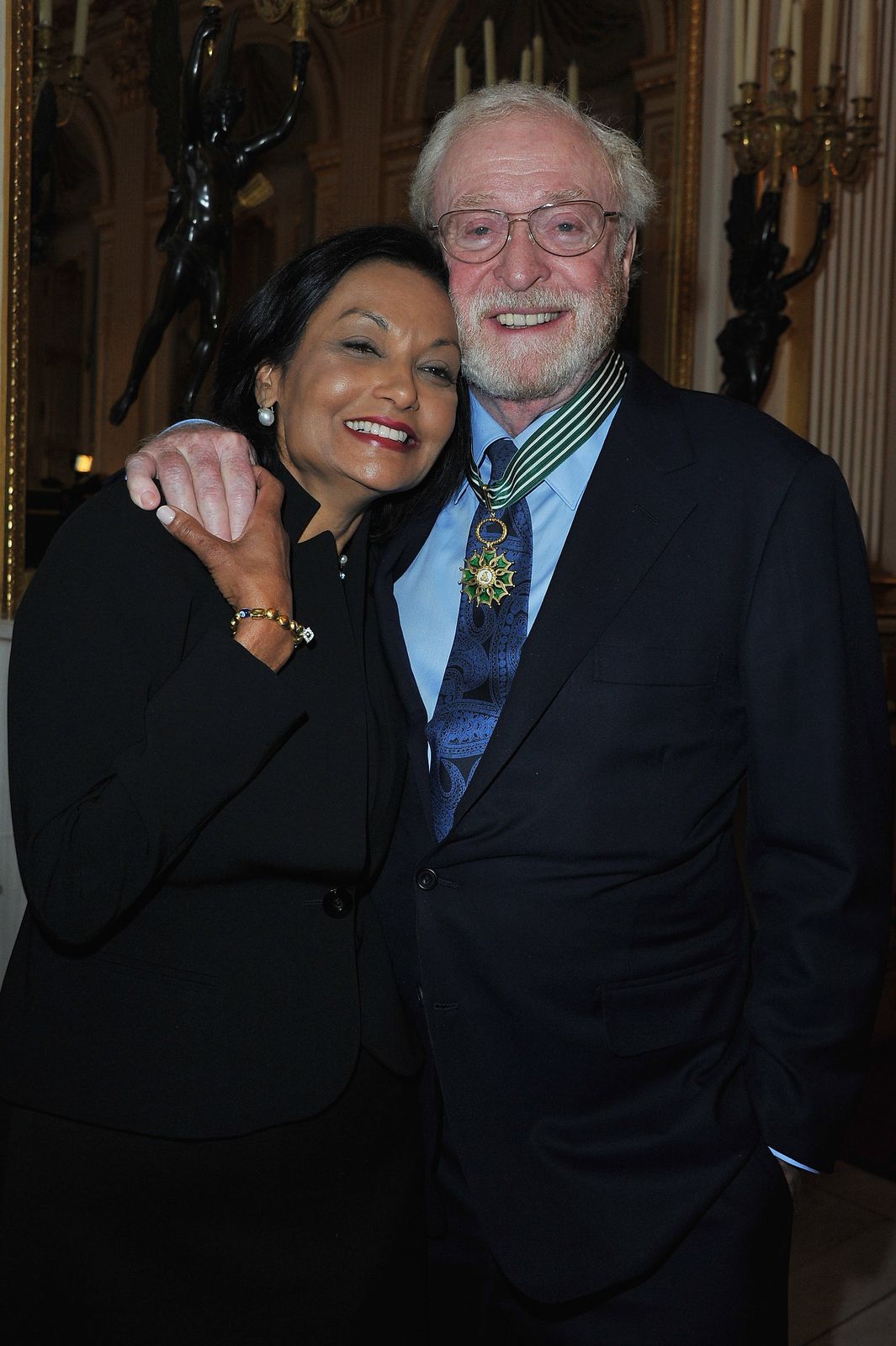 ---
The Interstellar actor often applauds his wife for saving his life. He feels if it wasn't for her, he would no longer be here. The star suffered substance abuse issues, the former fashion model helped him fight his demons. He says she's responsible for keeping him alive and healthy.
"She's my right-hand man, my confidante. I tell her everything. I was famous when I met her, but I couldn't have got this far without her", the actor shared.
---
The actor and his wife share a daughter together Natasha, he also has another daughter from a previous relationship Dominique. Michael attributes the success of his marriage to one thing; keeping separate bathrooms!
"You never want to share a bathroom with a woman, or you end up with a little corner for your shaving things and stuff. I am older than she is, and I need more space."