6 Men That Made Kelly Clarkson Stronger
Kelly Clarkson became a sensation nearly 20 years ago but her journey to stardom wasn't an easy one. Kelly's way to fame was shaped mainly by people surrounding her. In this article, we will reveal the identities of 6 men who made Kelly Clarkson who she is now, and explain why here divorce wasn't as sudden as it seemed.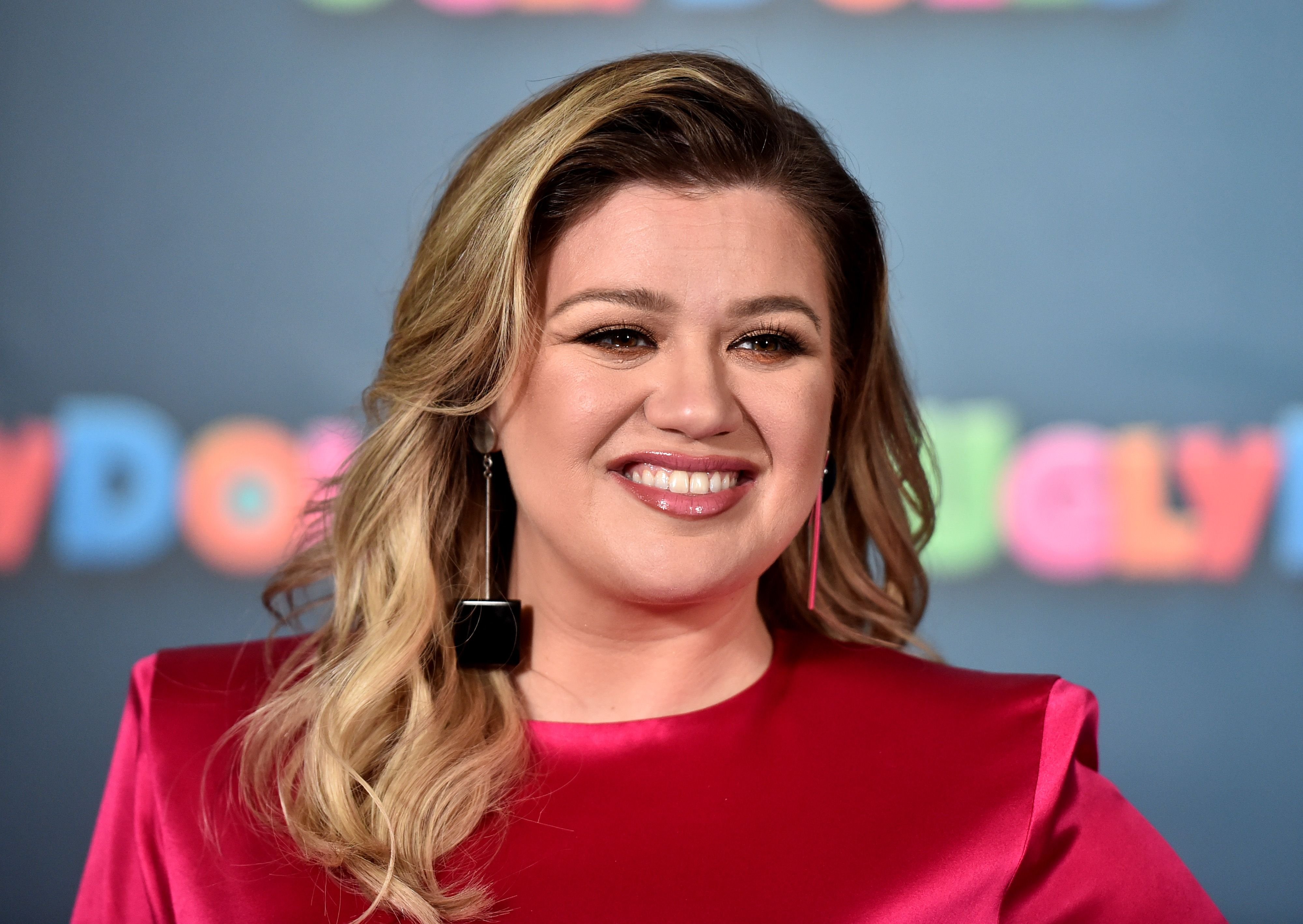 ---
#1 STEPHEN MICHAEL CLARKSON
The future pop icon grew up in a broken home. When Kelly was just 6 years old, her world - their family of five - fell apart. Her dad Stephen abandoned her, and Kelly was the only child who stayed with her mother. Instead of being her first true love and hero, Kelly's absentee father became the first man to break her heart, and it left deep scars.
She later shared that she tried way too hard to get her father's attention. Clarkson reached out to her dad several times to restore the bond between them, but the rejection she faced left her tired and heartbroken. Eventually, Kelly gave up, commenting that it's hard to miss something you never had.
Her hurt found a powerful outlet in Kelly's songs. She wrote her major hit "Because of You" at only 16, four years prior to her overwhelming fame. And when she became a worldwide sensation in 2002, her father finally reached out to her. And that was another heartbreak: Stephen just wanted to take advantage of her success.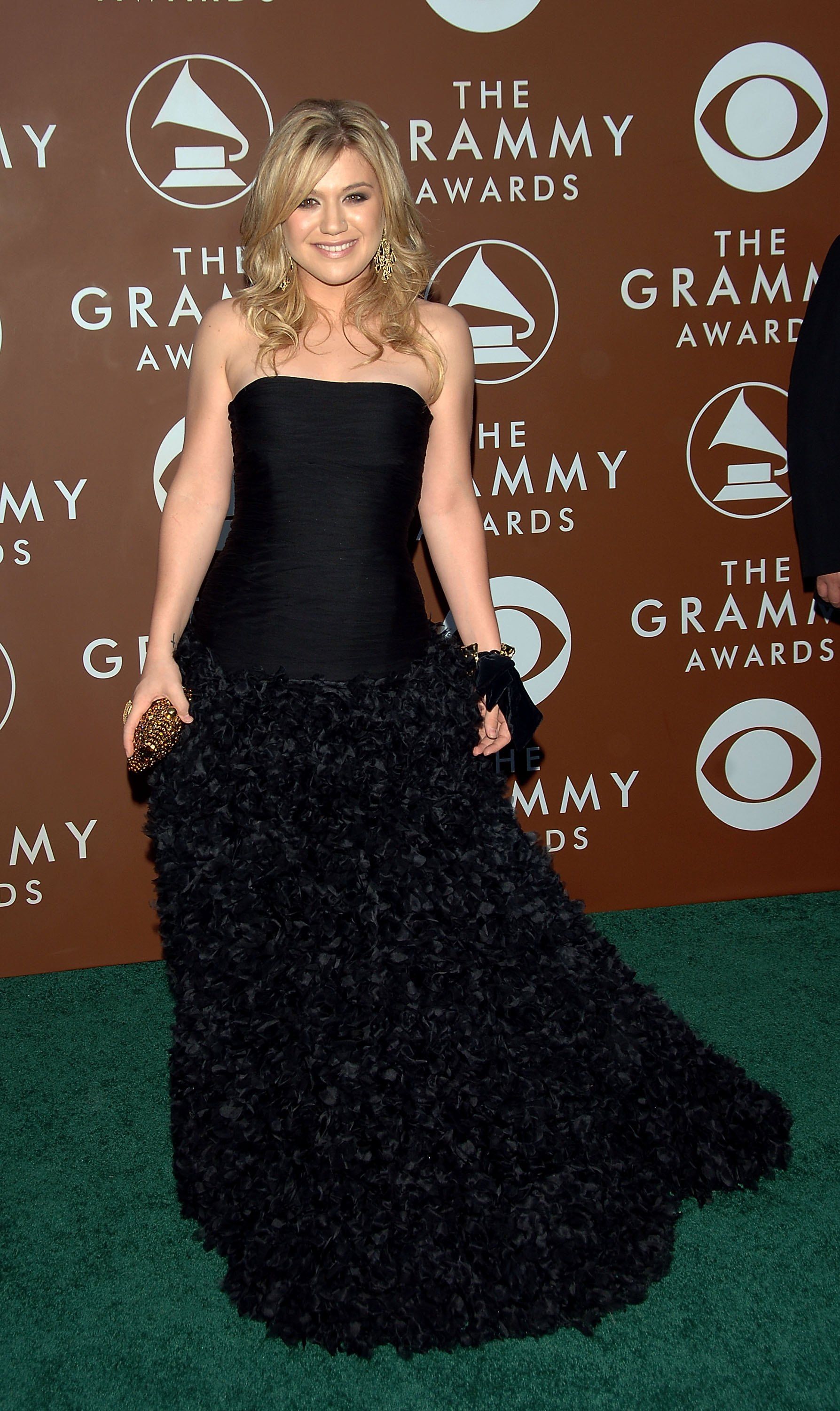 ---
But it was only when she became a mother, that Kelly faced all the gravity of her childhood trauma, and that's how the extremely emotional song "Piece by Piece" was born. Still, the star claimed there's no hate, no anger, no nothing about it. Moreover, she felt sorry for her father for missing out on her, her siblings, and their children.
---
Stephen passed away in 2019, and reportedly his last wish was to see all of his children at his deathbed. Though Kelly's half-brother Eric believes that Stephen wanted to ask her for forgiveness, Kelly did not show up, nor did she go to his funeral. Clarkson said she is grateful to her late dad as she wouldn't have been able to become everything she is without the pain she went through.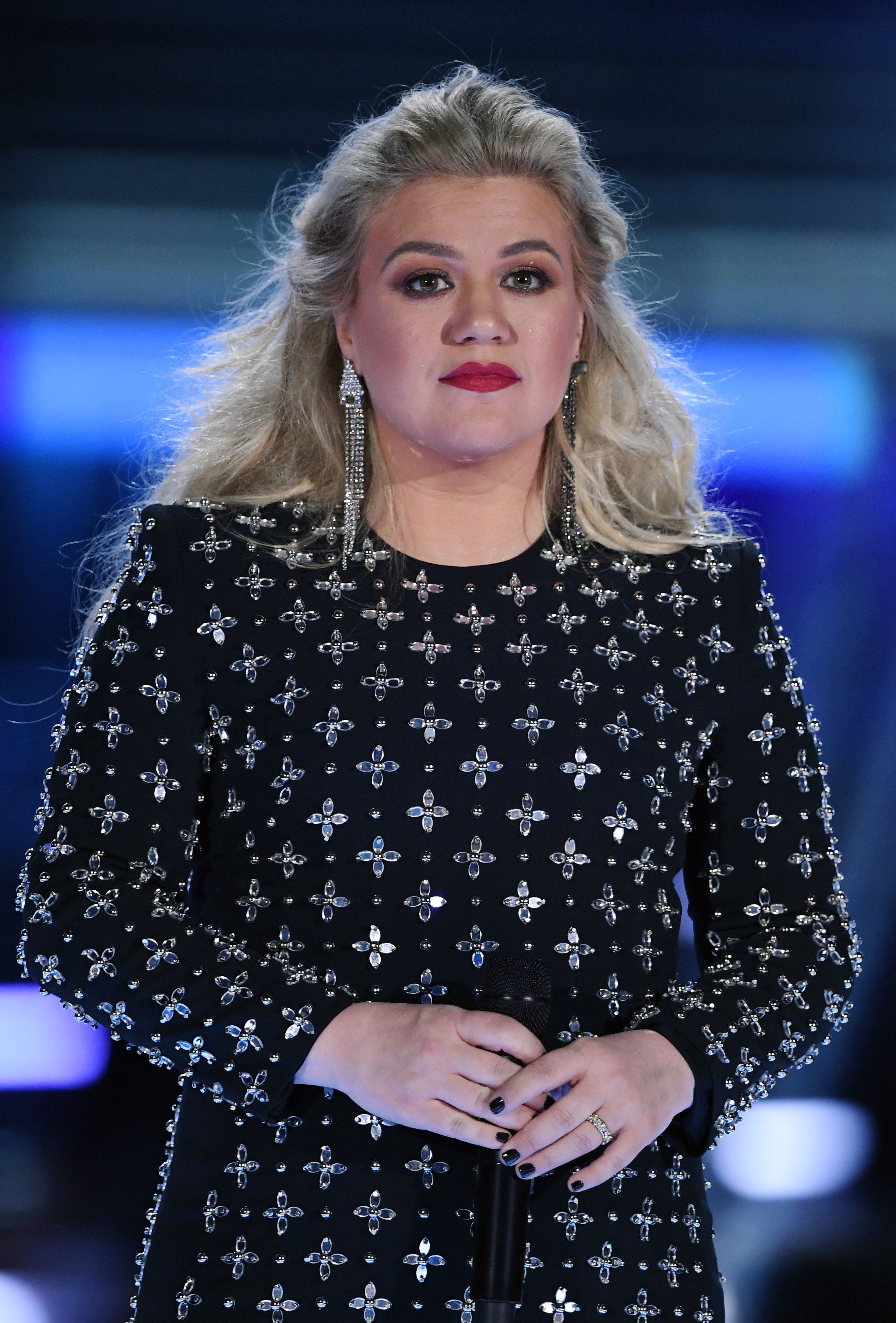 ---
#2 JASON CLARKSON 
Growing up in a family of a first-grade teacher and a former engineer, Kelly had a very poor childhood. When her parents decided to divorce, they had to find a way to raise their three kids. Hence her brother Jason went to live with their father in California, and her sister Alyssa grew up in North Carolina with their aunt and uncle.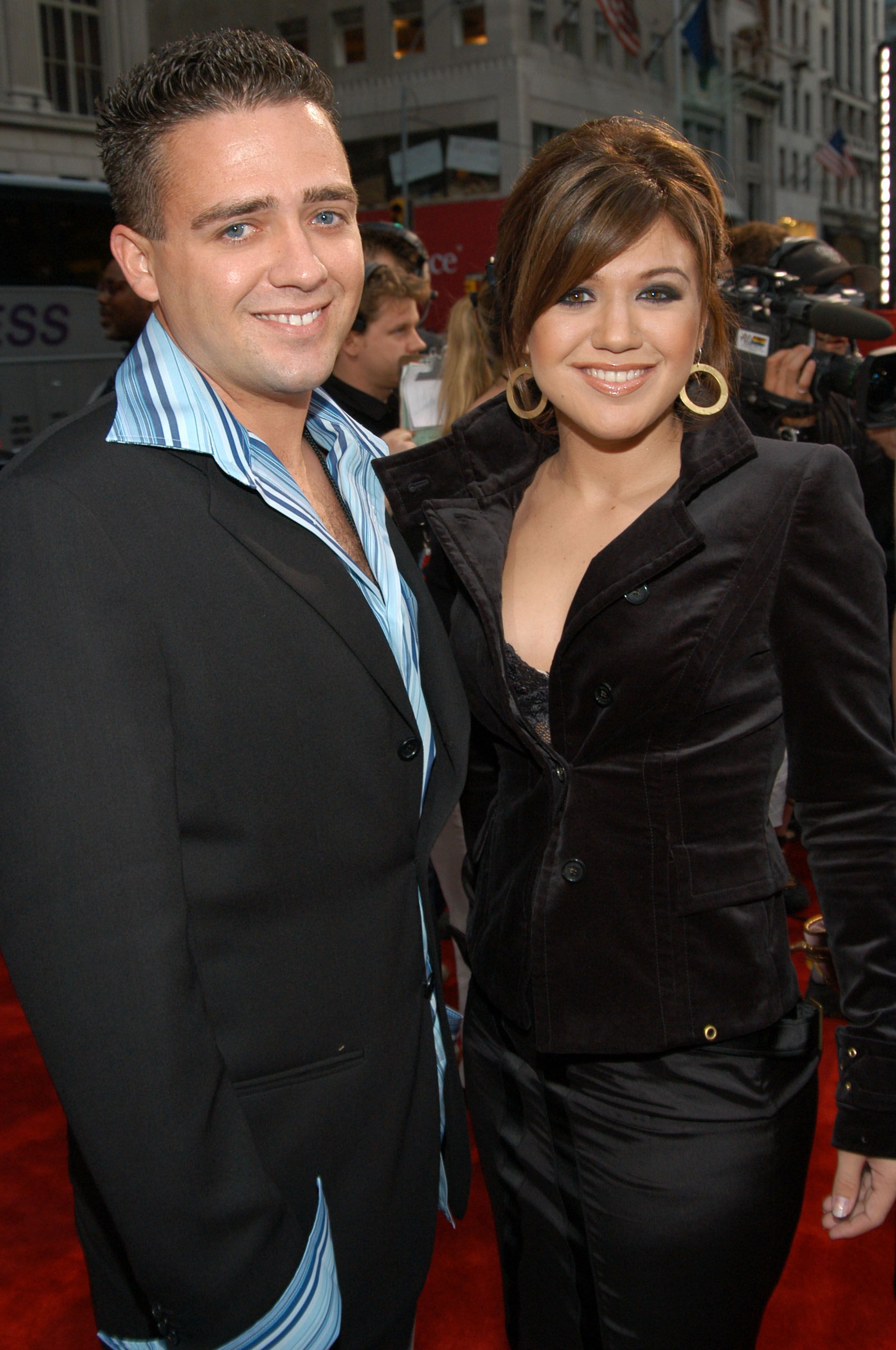 ---
As the oldest kid, Jason grew up watching over his sisters, but he was another male figure that was taken away from little Kelly. As Kelly recalls, they could not afford to even call each other, and traveling was out of the question. Clarkson lost touch with the people who were closest to her for 13 long years, but one lucky event changed everything.
Shortly before her life-changing audition with American Idol, Kelly reunited with her siblings at Jason's wedding in Alaska, and the three have been close ever since. Both Jason and Alyssa were excited for Kelly's new opportunity, and their bond became even deeper.
---
Later the Clarkson clan decided to compensate for all the years apart, and they bought houses on the same land so they could spend more quality time together. As the star later confessed, she tried to reconnect with her father mostly because of Jason, whose big heart really wanted everyone to come together in peace.
I'm pregnant!!! Brandon and I are so excited! Best early Christmas present ever :)

— Kelly Clarkson (@kellyclarkson) November 19, 2013
---
While Jason is a rather private person, he appeared in Kelly's 2006 hit music video Walk Away. The sister-brother bond may have loosened over the years, as Jason only found out about Kelly's first pregnancy on Twitter with the rest of the world. But back in 2013 the big brother shared his support, commenting,
"She'll be a fantastic mom. She just deserves everything she gets. She'll probably be an even better mother than she is a singer. I'm very happy for her. God bless them both."
Kelly and Jason still keep in touch, but they mostly communicate over the holidays, as each of them is busy with their families.
---
#3 JUSTIN GUARINI 
Do you remember this sweet American Idol runner-up and all the rumors around his relationship with Clarkson? The duo seemed really close, but they have kept the true details of their bond undercover for more than a decade! So were they dating in real life? Kelly and Justin met in 2002 on the set of the first season of American Idol.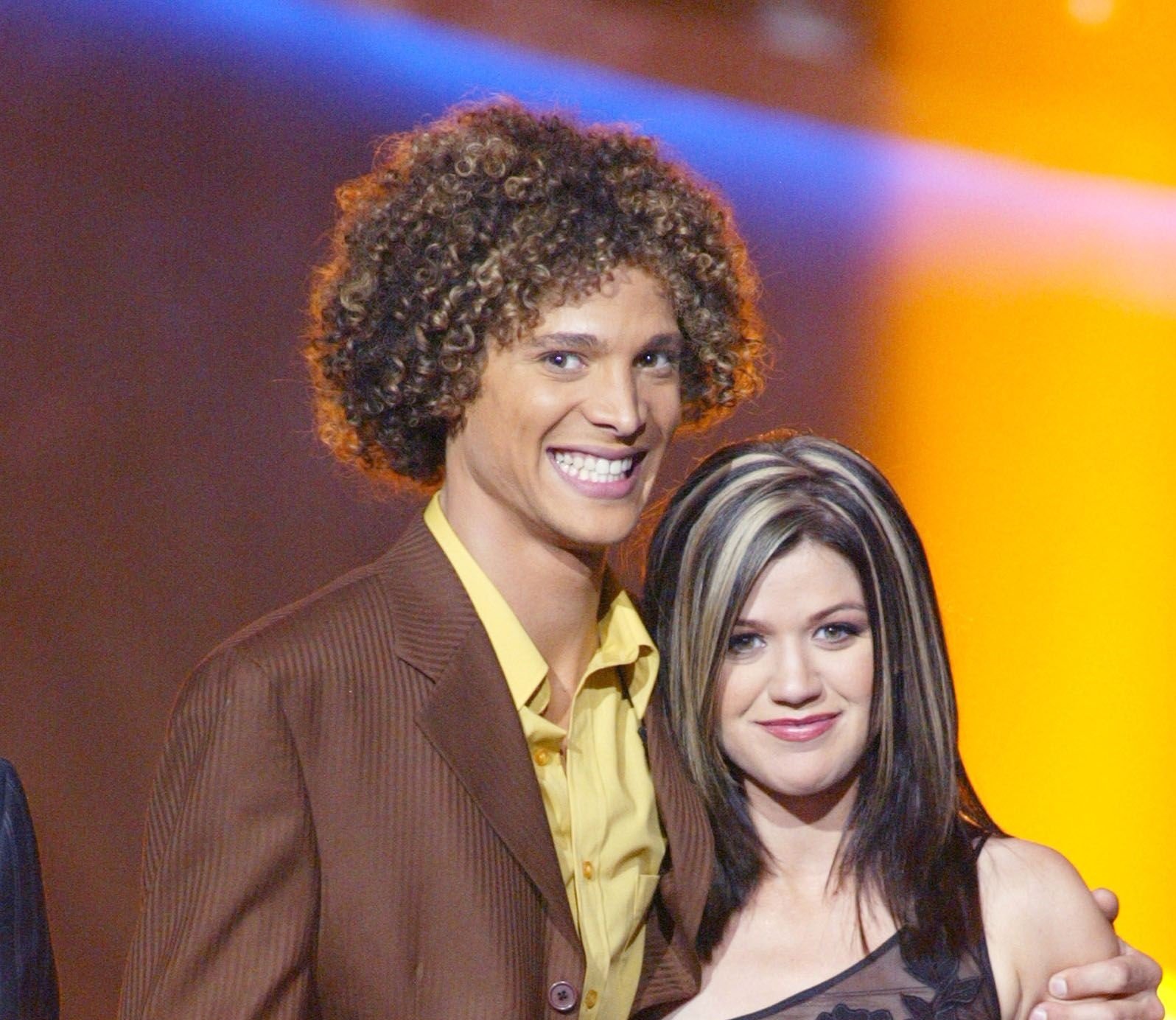 ---
Both of them were obvious candidates to win, but they did not treat each other as fierce competitors. Clarkson and Guarini instantly became friends, and as in any other reality show, the fans became overly curious about a possible romance between them. However, both singers kept denying they had anything more than friendship. As Justin shared in his 2012 interview with Yahoo!:
"Yeah, there was a rumor, definitely. We've just always been such good friends. Um, man, it was weird; she was like my sister on the show, and then you know, we made a movie together...I'd say, we had a good time. Yeah."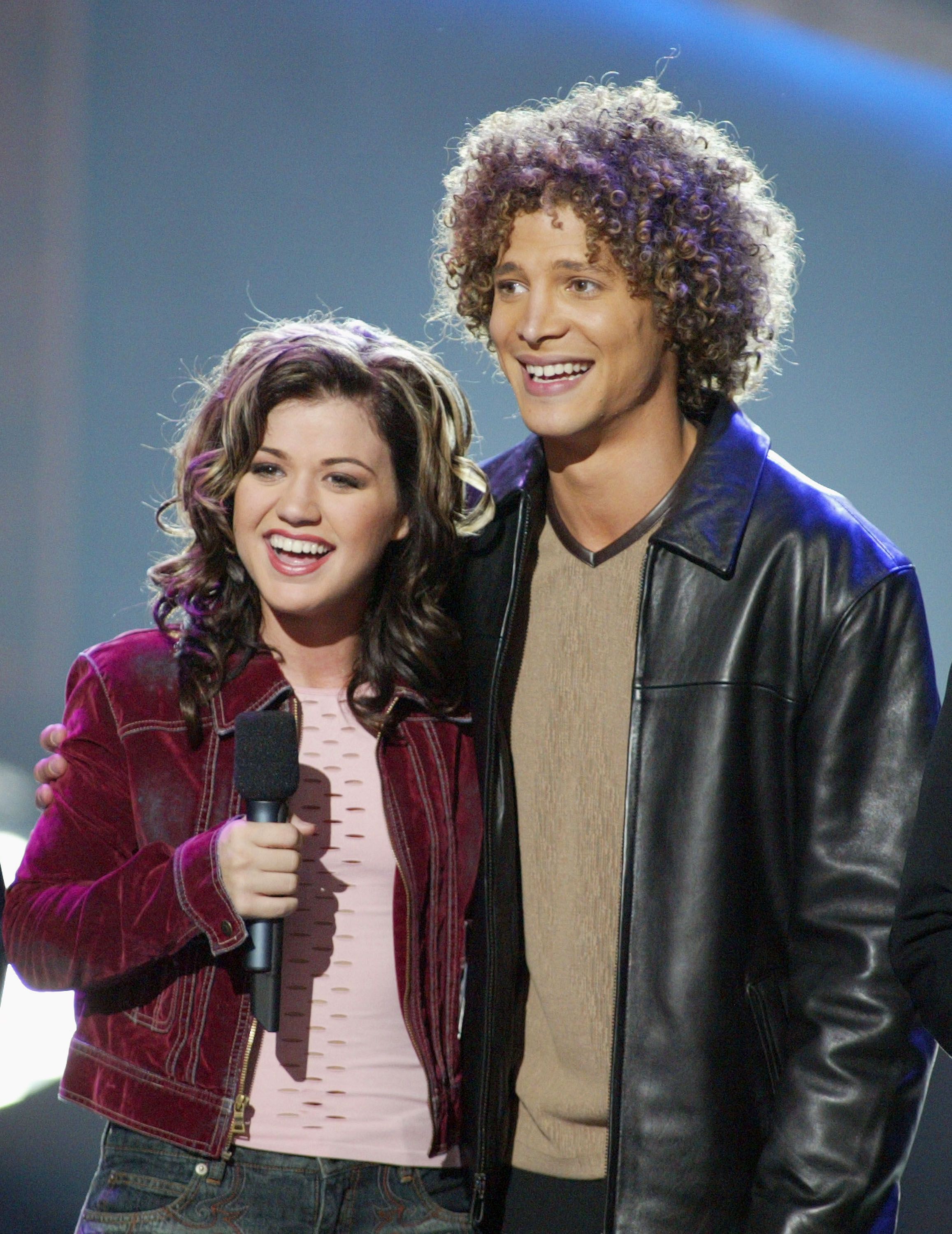 ---
Kelly also used to deny all the gossip around their relationship, but six years ago, the story changed. During his comedy show in 2014, Guarini confessed that he did have a fling with Clarkson. But, contrary to what the fans think, they did not date during American Idol. As Kelly revealed in 2015,
"We didn't date during "Idol," which everybody thought, but we did date during [From Justin to Kelly]. I think any two people who are thrown together that much would (date)."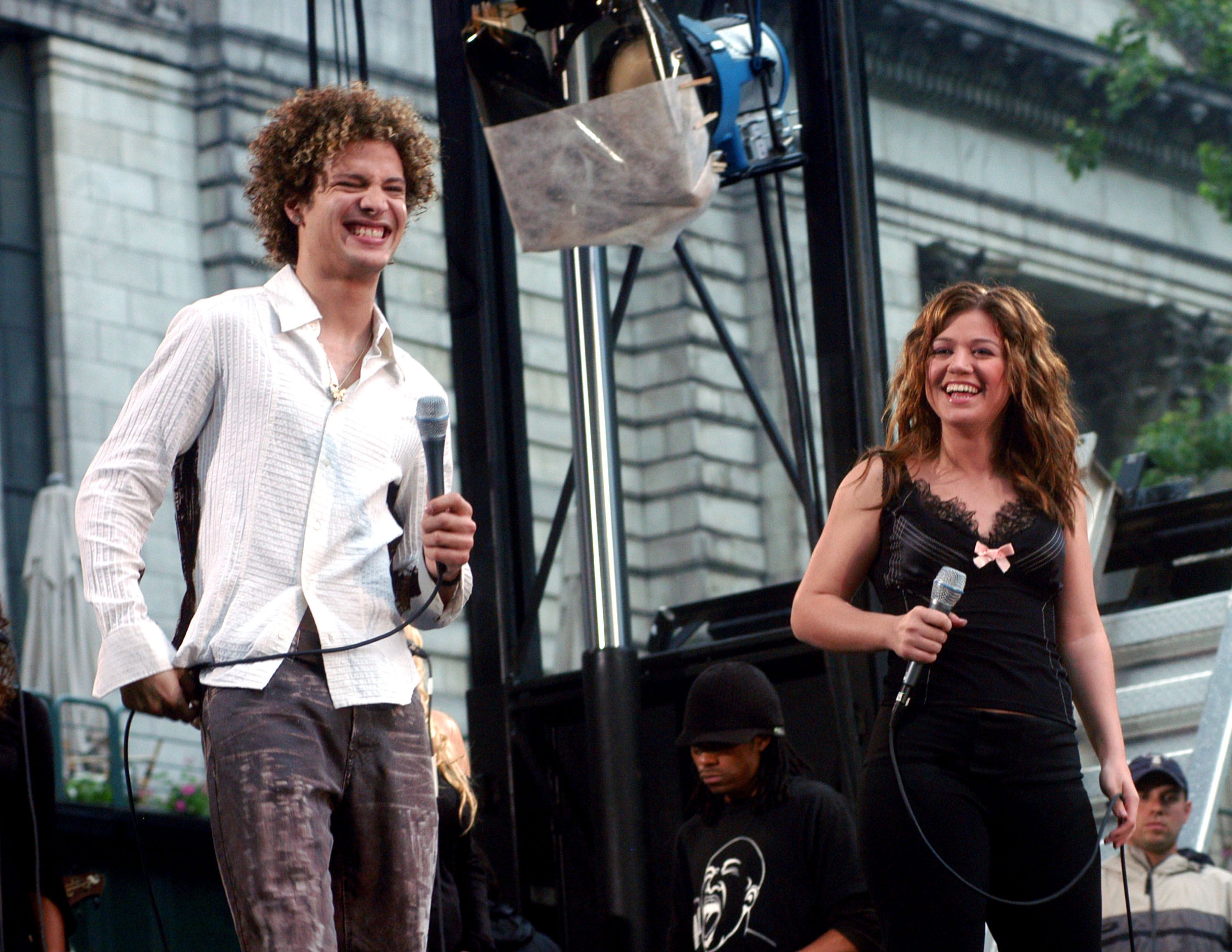 ---
After Idol, the two fresh stars were required to star in a poorly made romantic musical comedy, which they both hated. Looks like their romance was short-lived, however, as Justin and Kelly went on different career paths and later started their own families. But apparently the two remained friends. In 2019 Guarini joined his ex on her hit talk show and they seemed to be on good terms.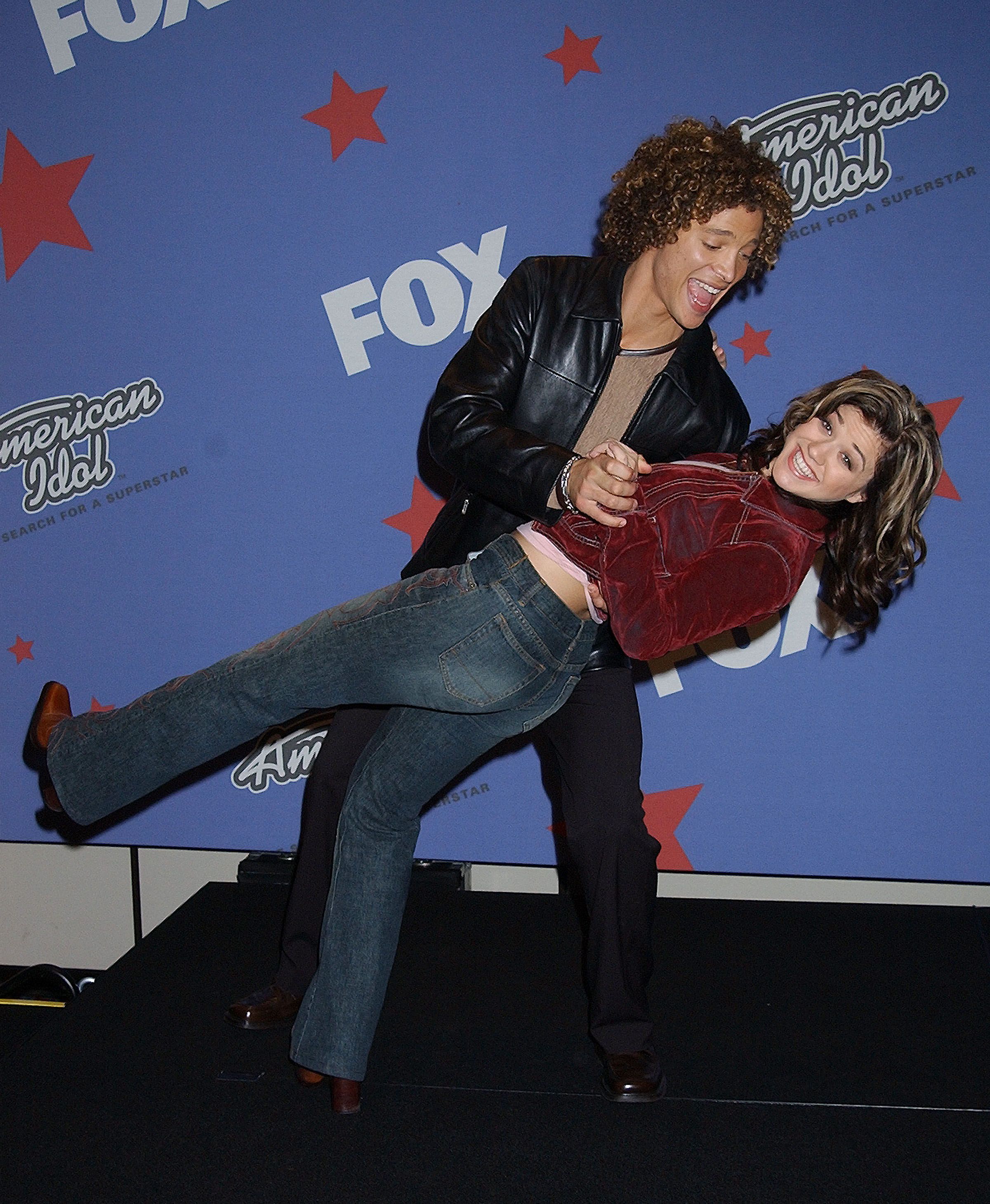 ---
#4 BRANDON BLACKSTOCK 
As Kelly confessed, she had never felt sexually attracted to anybody before she met her future husband, "I honestly thought I was asexual — I'd never been turned on like that in my whole life," she added. "I was like, 'Oh that's that feeling...OK!"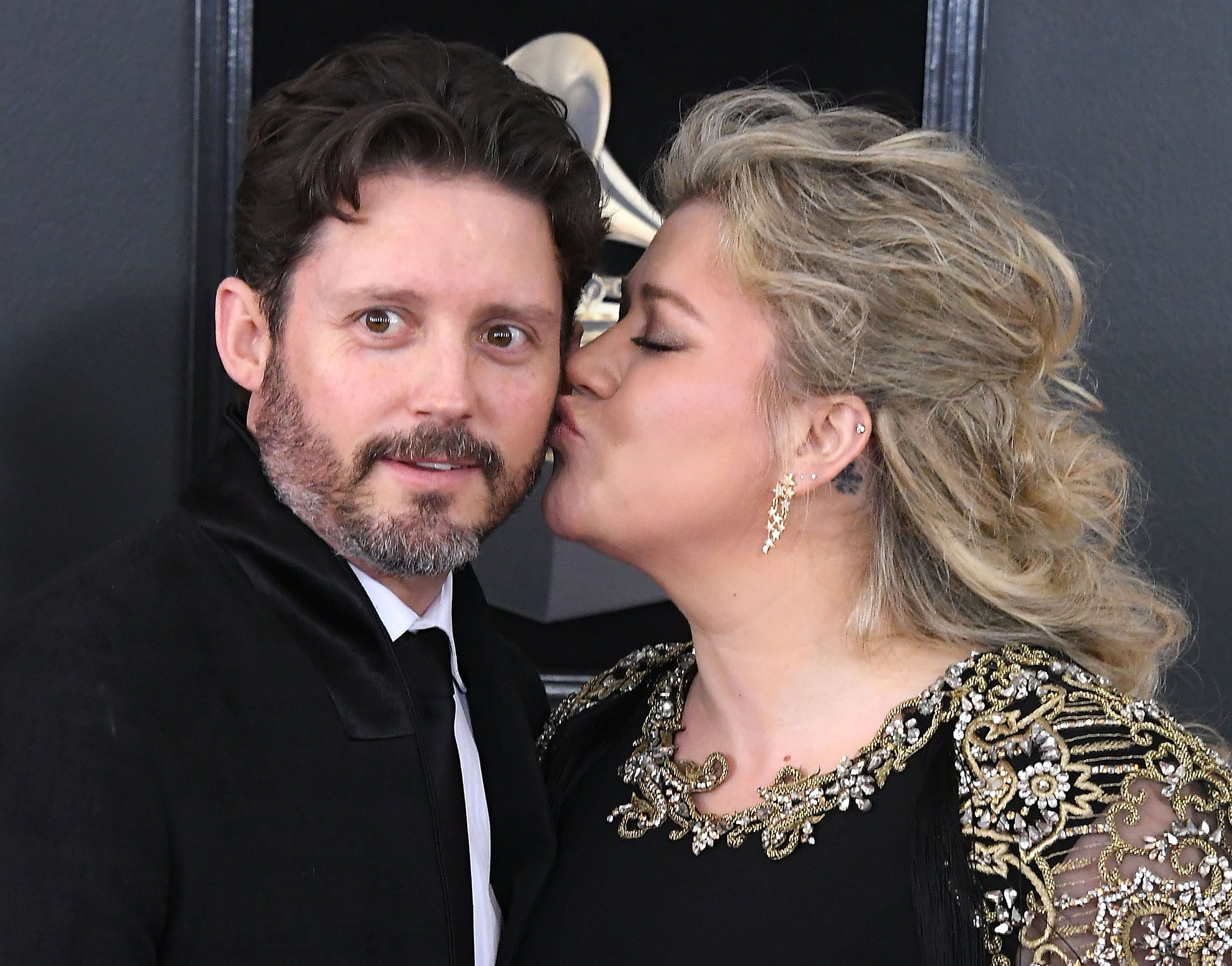 ---
Just 10 months after the two started dating, Clarkson announced her engagement. The couple exchanged vows in October 2013, and since then Brandon has taken on the role of her manager. Although the spouses were close at home and at work, shortly after their wedding, rumors began spreading that Blackstock may be cheating on his wife.
I'M ENGAGED!!!!! I wanted y'all to know!! Happiest night of my life last night! I am so lucky and am with the greatest man ever :)

— Kelly Clarkson (@kellyclarkson) December 15, 2012
---
However, Kelly shut down those affair allegations immediately. In June 2014 the singer gave birth to their daughter River, and in April 2016 the couple welcomed a son, Remington. Clarkson is also a stepmother to Blackstock's kids from a previous marriage, Savannah and Seth, and she considers them her own children.
---
While everyone believed that Kelly and Brandon's marriage was just perfect, their recent divorce news came as a true shock. On June 4th, 2020, after nearly seven years of marriage, Clarkson filed for divorce from Blackstock, citing "irreconcilable differences."
Sources close to the couple claim that the spouses had been having problems for several months and had been making an effort to work things out. In May, during a Zoom interview with Gordon Ramsay, Kelly revealed that she wanted to expand their family, but her husband does not support that desire.
---
Some sources also claim that the couple's relationship changed when Kelly went to LA, while Brandon preferred their quiet life in Nashville. To add to that, within the last year Kelly listed her Tennessee and LA mansions for sale. Previously the singer shared that her marriage worked so well partly because they both gave each other enough alone time.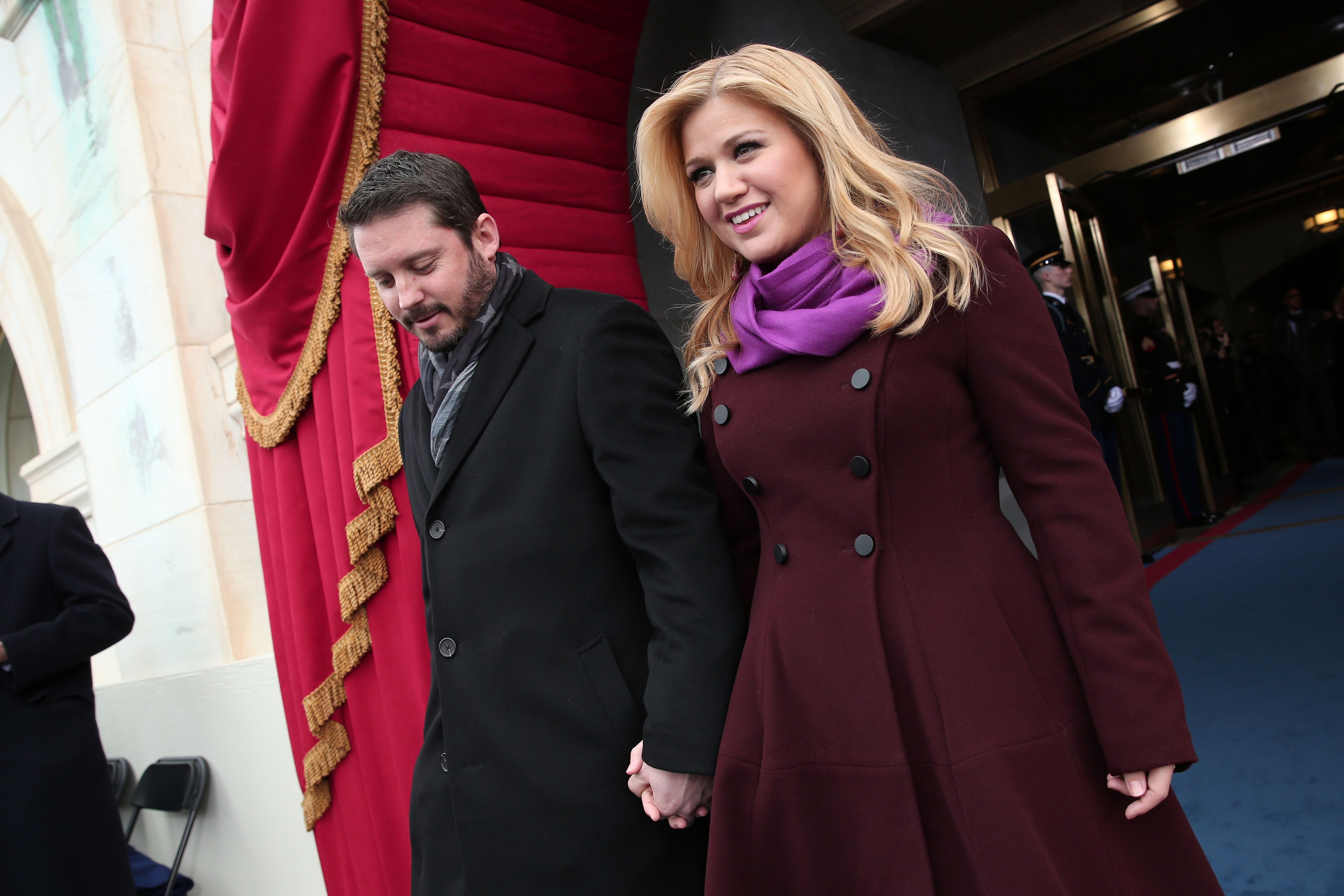 ---
But isolating their family in Montana seems to have made an already challenging situation worse. In her interview for The Today Show, Clarkson shared that for her as a working present mom and wife, quarantine has been a struggle. That is why Kelly decided to spend her 38th birthday all alone and to reflect on her life and take a break from the regular chores.
According to a source, the couple prioritized their work and kids over romance, and the split was inevitable. Kelly, who's always been good at managing her own finances, opted for a prenup when she married Brandon. The couple requested joint legal and physical custody of the children, and want to focus on co-parenting while moving forward.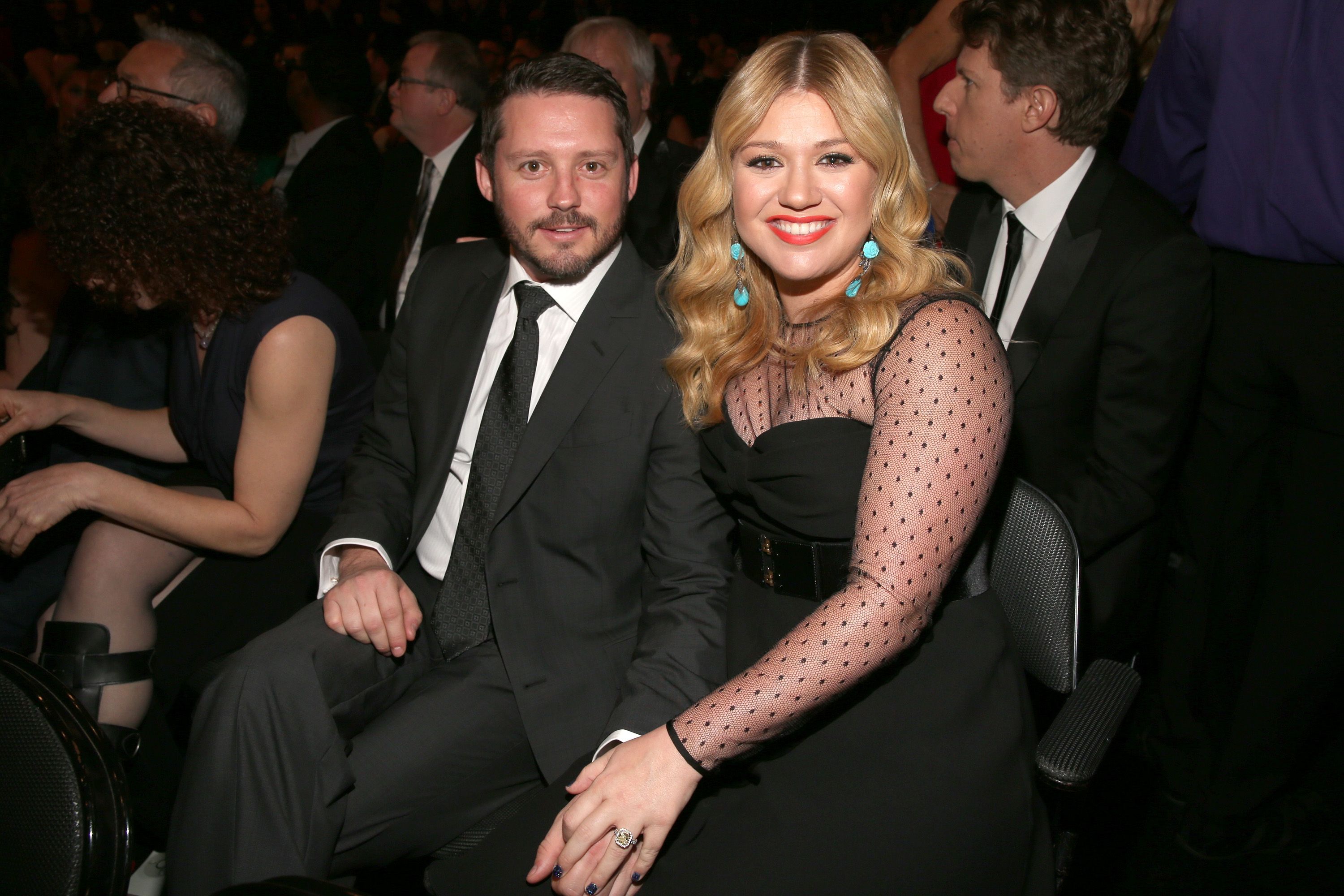 ---
#5 BLAKE SHELTON
After the news about Kelly's divorce, many celebrities and even estranged relatives shared their messages of support for the star. Still, Blake Shelton has been a special friend to Clarkson, and the two are connected in more ways than you thought. The obvious bond between the stars is their roles as fellow coaches on The Voice.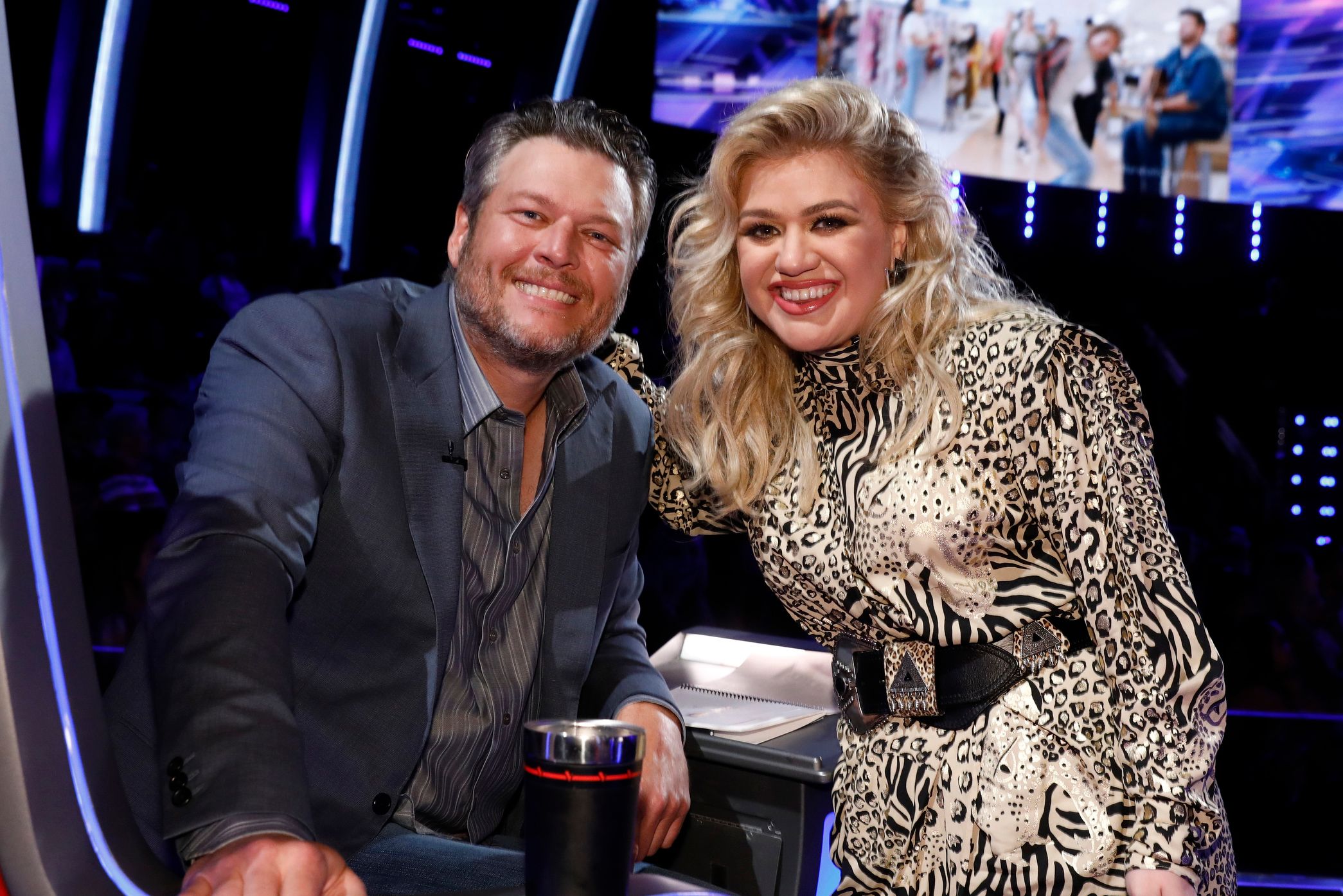 ---
They might play rivals on the show, challenging each other and even referring to each other as "enemies". But behind the scenes, Blake has always been Kelly's supportive friend, and they often joke they are siblings. As a friend and colleague, Blake appeared on The Kelly Clarkson show twice as both an interviewee and an entertainer.
Though they differ in styles of music, Kelly and Blake enjoy performing alongside each other. However, their relationship goes far beyond working together and stretches over many years. Shelton and Clarkson initially got to know each other through mutual friends like Reba McEntire, who is Brandon's ex-stepmother.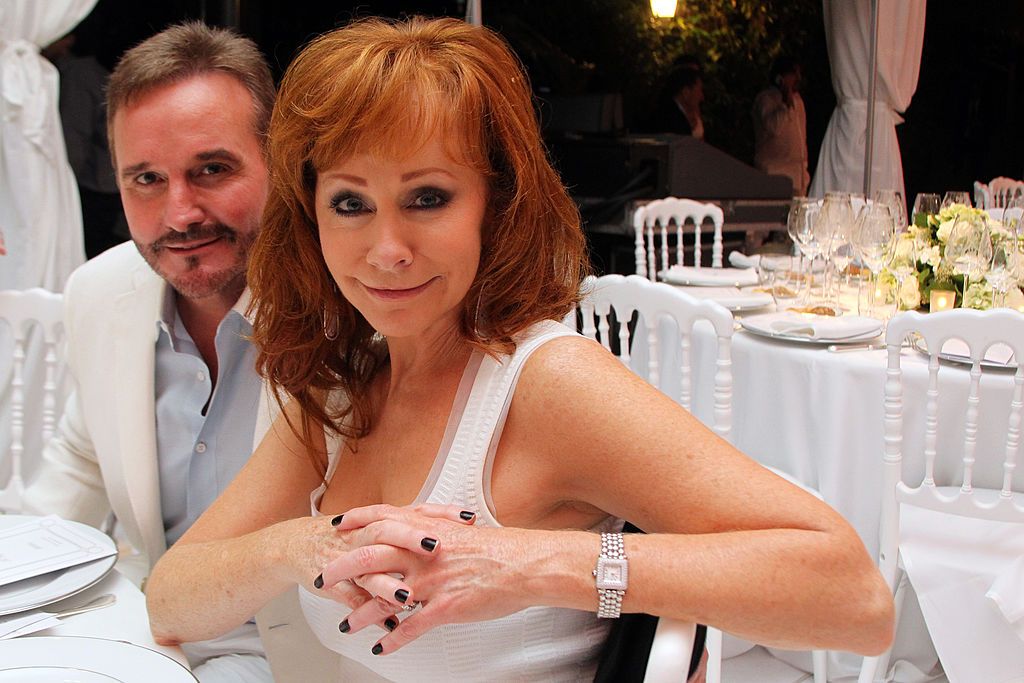 ---
And here comes another complicated link: Kelly's now ex-husband is Blake's manager. Well, he is still Kelly's manager, too. Hence, Kelly and Blake often did business together, which made them almost like family. Shelton was the main cheerleader for Blackstock, who encouraged him to pop the question. As he later
shared
,
"I'm so glad he [proposed]. He is one hardheaded dude and she is the best thing to happen to him."
And, as an ordained minister he almost officiated Kelly's wedding, but the couple decided to elope. Clarkson said that all her four children love Shelton, and that's just more proof of their close friendship. So now, Blake, together with Gwen Stefani, is there for both of the ex-spouses during this difficult time.
---
Shelton and Stefani know how painful divorce can be, and according to a source, they saw it coming. The Voice coaches allegedly support Kelly's decision to end her marriage, as she hasn't been happy, and she deserves a fresh start. But will Kelly's divorce influence Blake's collaboration with Brandon? We'll see.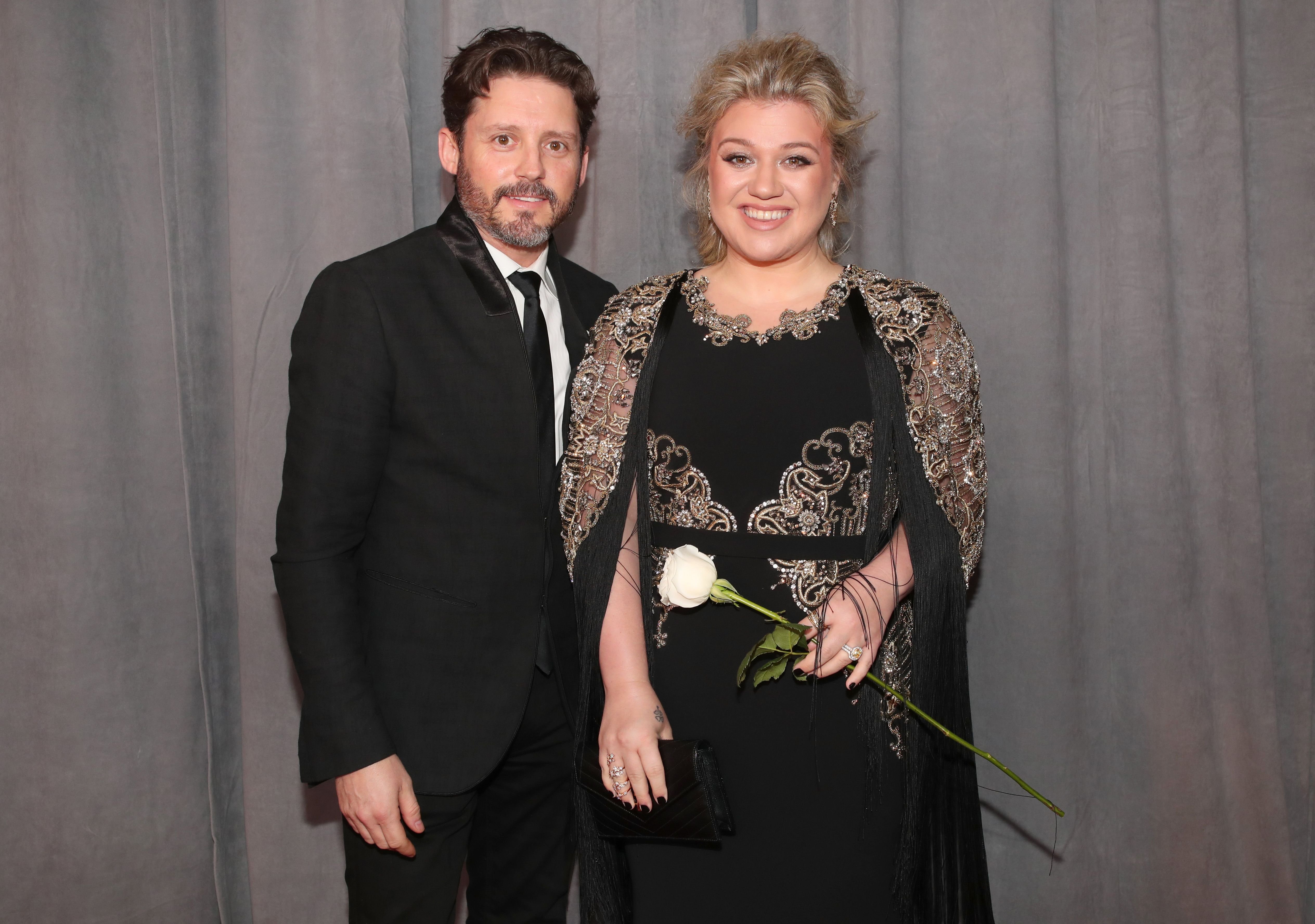 ---
#6 REMINGTON BLACKSTOCK 
Since she became a mother, Kelly shared that despite all the stress and exhausting daily duties, there's no better feeling than watching your kids grow. But the singer confessed to feeling a lot of mom guilt about not being able to give her kids enough attention because of her work.
---
This feeling is reinforced with Kelly's own trauma of growing up without a father, and perhaps it was another reason why she did everything she could to save her marriage. Above all, the mother of two just wants to give her kids a happy childhood. But as Kelly recently revealed, she has much more than regular motherhood duties on her plate.
In her May interview with People magazine, Clarkson opened up about her son's health condition. Now 4 years old, Remy has had hearing issues since he was a baby, which led to problems with his speech.
"We didn't know. But way deep down in his ears, he got clogged up with a ton of wax where we thought, almost, he was deaf because he spoke as if he was underwater." explained Kelly.
---
According to the singer, this problem pushed him back almost nine months. Thus, Remy was in need of speech therapy, and the boy has continued his therapist meetings during the pandemic via Zoom.
"The big milestone for us is Remy getting to really find out his own personality and his identity, because it's been frustrating for him to not be able to really vocalize his emotion."
Luckily, Remy is making progress, as he can now speak in full sentences and engage with his family.