14 Celebrities Who Enjoy Gardening
Whether they do it fun or to grow organic produce, and relieve some stress, these stars love getting their hands dirty in the garden! Moreover, gardening is a great way to have nutritious and harmless fun. Let's dig into the article, we might find a few tips. 
---
1. OPRAH WINFREY
Oprah reigns supreme as the queen of all media and the Queen of her garden. The talk show host and philanthropist spends her free time tending to her luscious vegetable garden. Her favorite produce happens to be the tomatoes and she brings avocados from her garden everywhere she travels. 
---
Fans who follow her on Instagram have an exclusive view of her incredible bounty and the media mogul is always beaming alongside her labor of love. In 2019, Winfrey gave Oprah Magazine an exclusive tour of her 163-acre Hawaiian property where she passionate maintains an illustrious garden.
---
Not only does treat her bounty with tender love and care, but she also makes delicious meals from the fruits of her labor. She shares captioned the picture below: "Just picked from my garden. Purple potatoes and carrots. Gonna make potato soup and carrot juice!"
---
2. ZOOEY DESCHANEL
The New Girl actress became passionate about growing her own nutritious food after she birthed her first daughter Elsie with producer Jacob Pechenik. They wanted to make sure their daughter was getting as much nutritional value as possible. Although the couple is no longer an item, they are still business partners in their creative venture.
---
Their company Lettuce Grow makes it a little less complicated to grow your own fruits and vegetables using a Farmstand. It is specifically catering towards people who enjoy living a healthy lifestyle more than it is geared towards gardeners. The product can also be used for aesthetic purposes.
"This is for eaters. This is for people who like something pretty growing in their environment. This is for people who just want some greens for their smoothies, and it's not difficult"
---
3. NICOLE KIDMAN
The Big Little Lies actress began investing in her own garden before it was even a trend. The Aussie star enjoys tending to her fruits and vegetables whether she's in her Tennessee home or back in Australia. Over the years, the gardening habit has developed into a stress reliever, the actress shared that it's a trait passed down from her mother.
"I grew up with a mother who, when she was stressed, would go out and garden, somehow, that's rubbed off on my sister and myself." 
---
The actress is a devoted gardener, she grows everything from lemons to grapefruit and apricots in her abode in Australia. She's been known to make jam and chutney for her close friends. But, Kidman's pride and joy may just be the gorgeous roses she fosters.
 "You have no idea . . . growing those roses in Tennessee . . . I sound like an old woman, but that is joy for me." 
---
4. MARTHA STEWART 
Of course, the lifestyle guru knows a thing or two about gardening! She discovered that it was her passion during her childhood. When she became a parent she also took up a project of developing an 1805 farmhouse and creating a gorgeous landscape. She views this as her university education in gardening. 
"My advice to new gardeners is to go to nurseries and find something you love, and just start digging and planting," Martha says. "You're bound to make mistakes—I make lots—but you'll learn from them." 
---
From a little DIY project to becoming an expert on gardening and providing fans with tips and tricks to tending a luscious garden - Stewart has certainly come a long way. In fact, one of the tricks she uses includes a technological device that comes in handy.
For her birthday, Martha gifted herself a drone that monitors the progress of her landscape. She is able to pick up on the condition of her plants from an iPad! The TV host shared a little bit about her experience.
"By assuming unusual vantage points, the drone allowed me to 'see' so much more of my surroundings than usual. The view I was 'seeing' on my iPad with the help of the drone would have otherwise been impossible without the use of a private plane, helicopter or balloon."
---
5. JULIA ROBERTS 
Ever wondered how the Pretty Woman has kept her beauty intact for all these years? Well, she maintains a healthy lifestyle but it might have something to do with the fact that she grows some of her own fruits and vegetables. It is said that the actress has an organic kitchen garden in her backyard.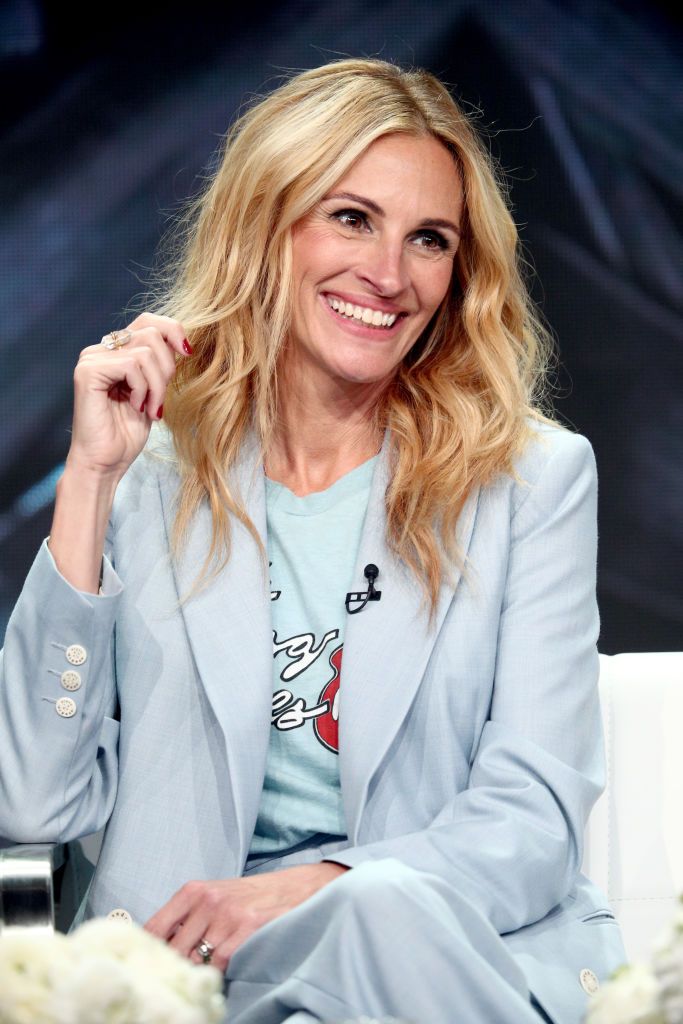 ---
At one point Julia shared that she had plenty of kale growing in her garden. So much so that her kids developed an obsession with crispy kale snacks. In fact, it was her children that inspired her to start an organic garden, she is passionate about raising them with the awareness of living a healthy lifestyle.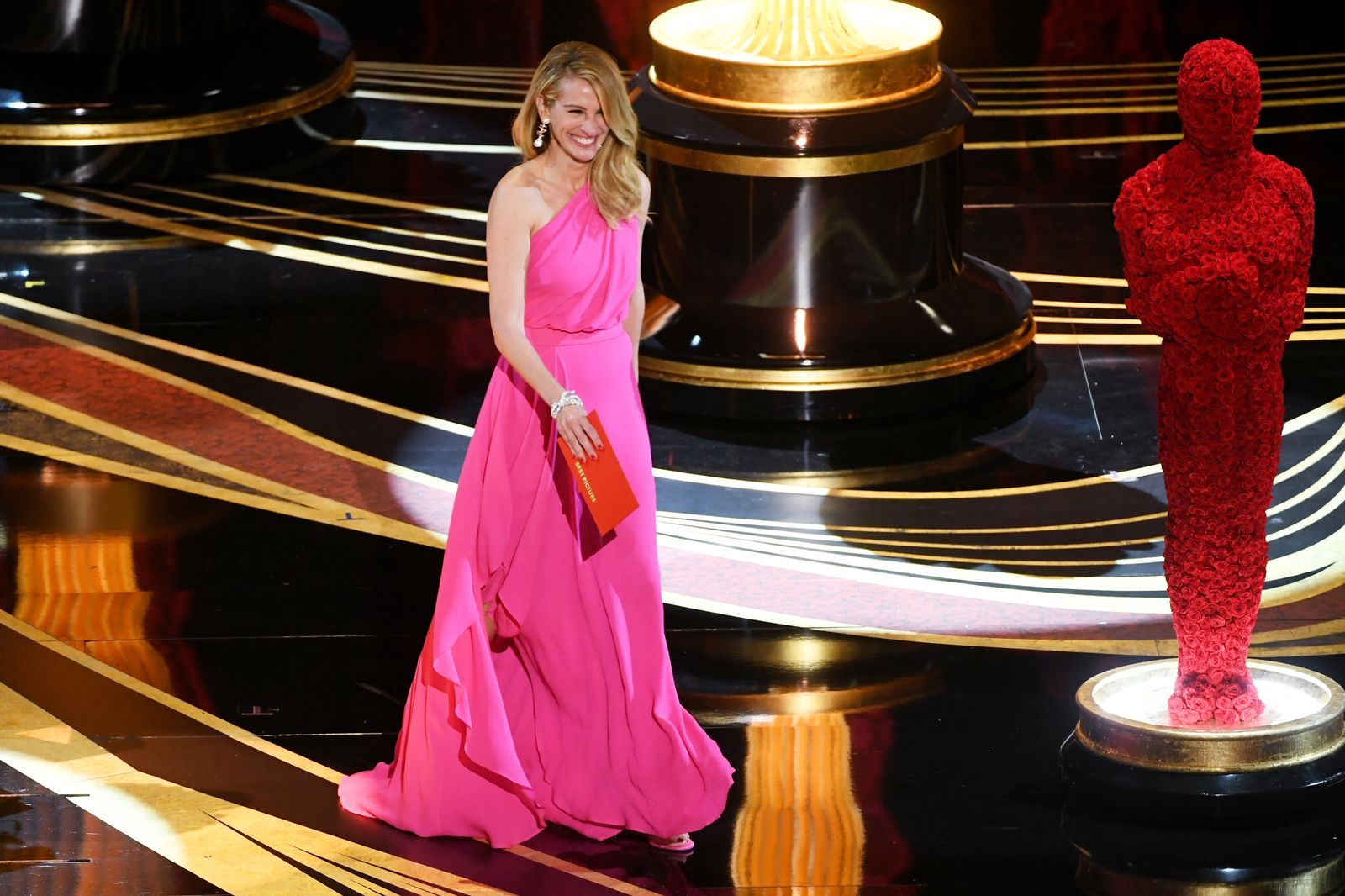 ---
6. REESE WITHERSPOON 
When the Big Little Lies star isn't on the silver screen, designing beautiful dresses for her fashion line, or hosting her incredible book club, Reese Witherspoon spends her time picking fresh herbs and vegetables from her garden. The actress is simply living her best life!
---
It's also a great bonding tool for her and her children. Witherspoon's lastborn son Tennessee is her little helper when it comes to picking their homegrown treats such as lemons. She puts the lemons to good use by making freshly squeezed lemonade. Reese showed us a sneak peek of her raised beds in big tubs and shared a beautiful sentiment. 
"If you think in terms of a year, plant a seed; if in terms of 10 years, plant trees; if in terms of 100 years, teach the people," Witherspoon added, "How we raise our children is also planting seeds and sometimes the greatest gift we can give the world is kind children who are open-hearted and aware of how they can affect change.
---
7. JENNY GARTH
The Beverly Hills 90210 star doesn't shy away from getting her hands dirty, she planted lettuce using a crafty hydroponic method. Garth has plenty of experience with gardening techniques as she grew up on a farm. The actress also opted for a vegan lifestyle so having refined gardening skills sure does come in handy.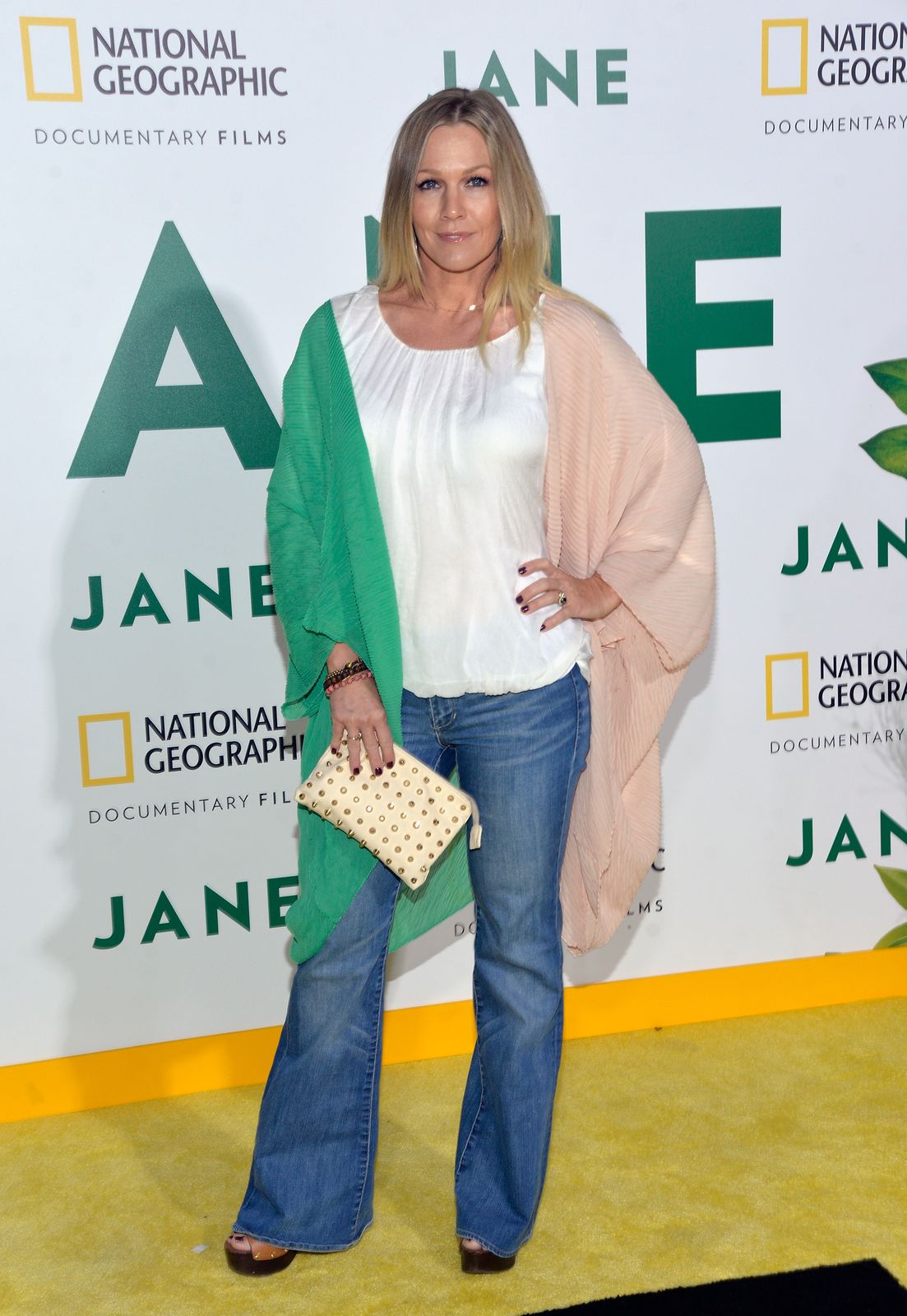 ---
Garth not only uses her skill for personal satisfaction, but she also uses it to uplift impoverished communities. In 2017, the actress lent her hand to planting fruit trees in the Bronx to help provide nourishment for the underprivileged people in New York City. In collaboration with Vitafusion and the Fruit Tree Planting Foundation. 
"We're not only going to make a big impact for the people who are getting the fruit, but also for the environment the trees are serving, " the actress shared.
---
8. GISELE BÜNDCHEN
The supermodel serves as a goodwill ambassador for the UN's Environment Programme which makes her an environmental activist. She's chosen to pass down the invaluable experience and knowledge she has about living a green lifestyle to her children Ben and Vivian. Bündchen believes gardening will instill ethics of responsibility, and adaptability. 
---
On her 40th birthday this year, the Brazilian model revealed that she and her husband Tom Brady will be planting 40 000 trees to give back to the environment. The star posted a beautiful picture of her family and shared the announcement stating:
"I feel like a whole new chapter of my life is starting, and I wanted to celebrate it in a meaningful way, so I decided to plant 40,000 trees."
---
Gisele also explained that she had originally planned to travel to the Amazon forest to help plant the trees however, she was forced to make alternative plans due to the pandemic. She created a fund that allows friends and family to donate resources to help her mission. Fans are also welcome to contribute to the inspiring effort.
---
9. JAKE GYLLENHAAL
The actor found his passion for gardening during his childhood, he spent some time around gardens and enjoyed freshly grown vegetables around the dinner table. As an adult, Gyllenhaal is part of an amazing initiative called The Edible Schoolyard that teaches young students about farming and cooking healthy food. 
"When kids get their hands dirty in the garden or experiment in the kitchen, they have fun," he says, "but more importantly, they learn about how to care for themselves and each other."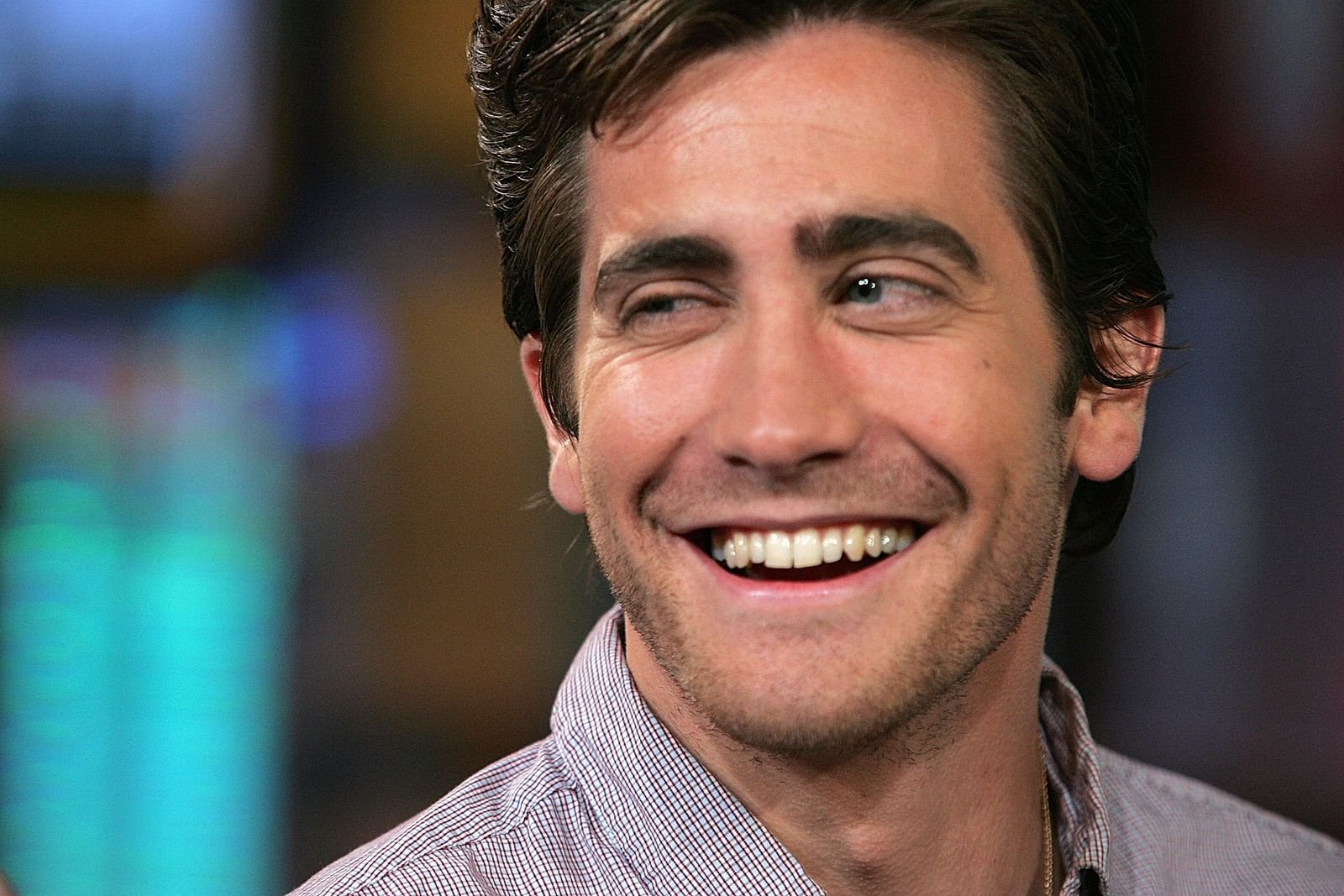 ---
Gyllenhaal also added that the initiative targeting the Bay Area is focused on equipping the kids with knowledge about growing food so that they become consciously aware of how their meals are prepared and where they originate from. The end goal is to contribute to a more sustainable world.
"The essence of the idea with these gardens is that kids can come into them and they can experience what it's like to grow something and see something grow. When they do this they have a different relationship to what they eat."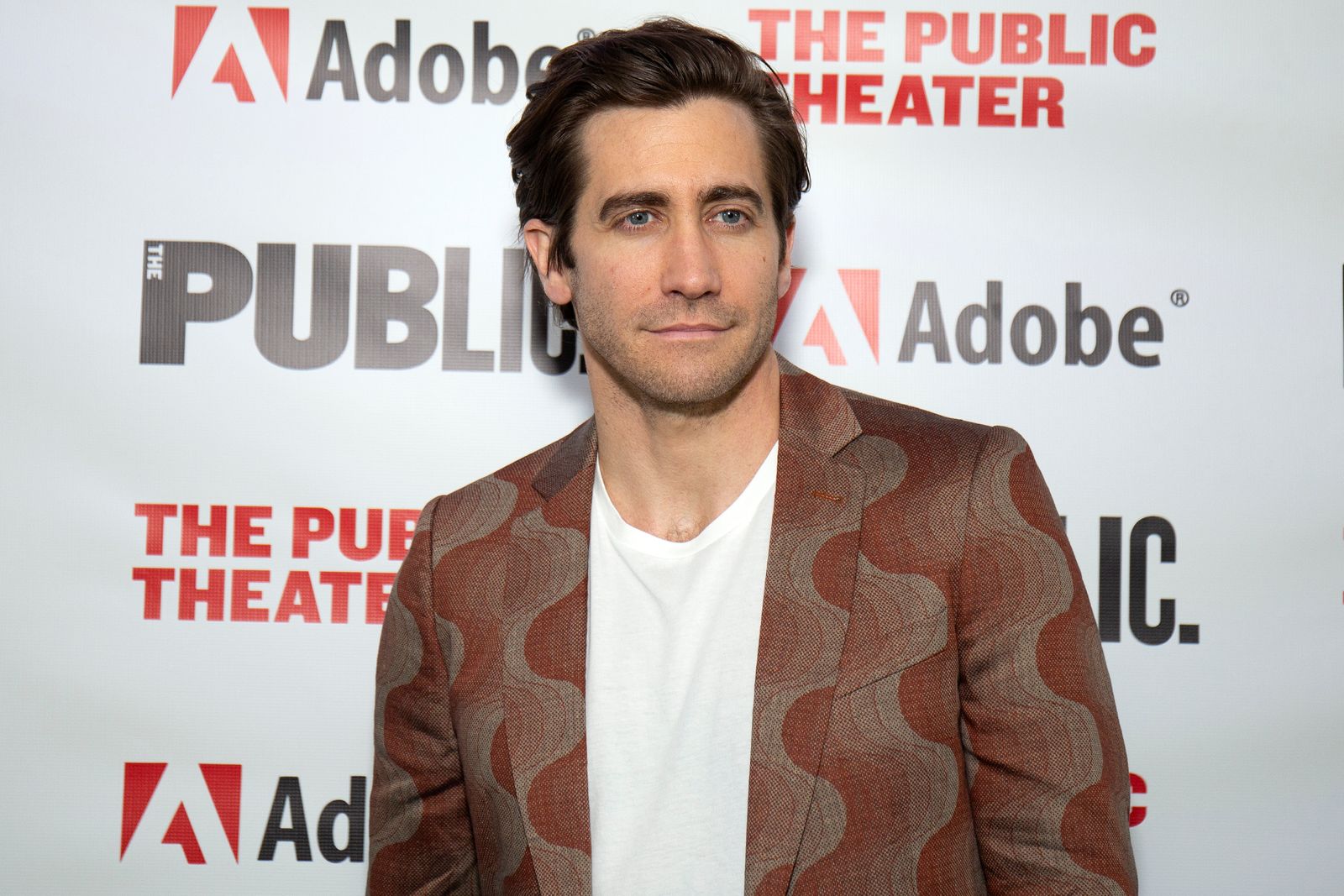 ---
10. ELIZABETH HURLEY
The actress has been putting her free time to some good use thanks to the pandemic. Hurley spent her lockdown period quarantined with 8 family and friends at her home. Apparently, they all dedicate 3 hours a day to tending her garden.