Demi Moore's Ex-Husbands And Her Children
Demi Moore is a well-known actress and film producer, who became the highest-paid actress in film history in 1996. Throughout her diversified career in acting, Moore also went through a series of marriages with actors and musicians. What has her personal life been like and how is she as a parent? Keep reading to learn more!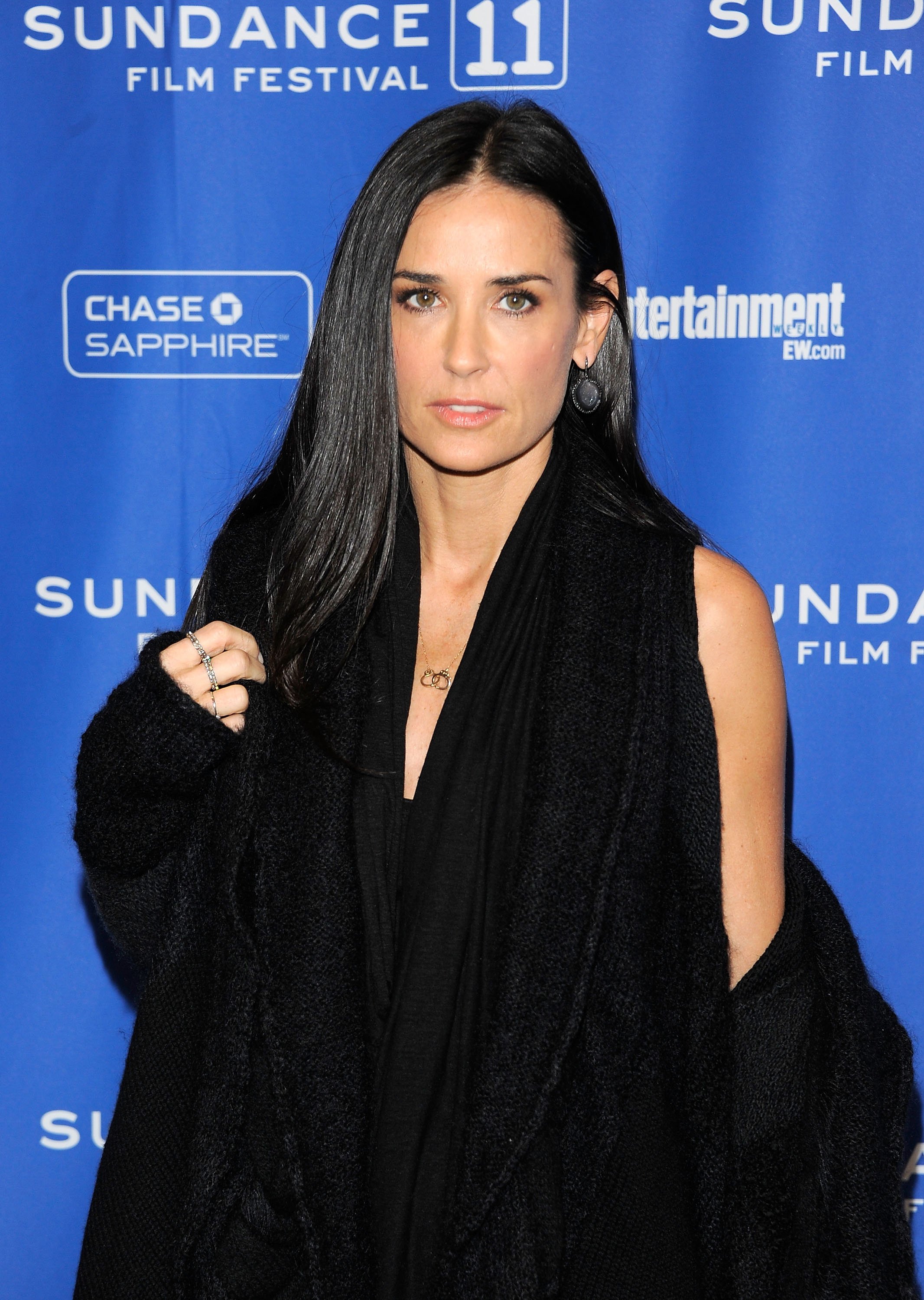 ---
DEMI'S CAREER AND YEARLY LIFE
Demi Moore has always made headlines due to her amazing acting career, which she invested in at the early age of 16. Natural from New Mexico, the actress, producer, and even sometimes model, was born on November 11, 1962, and still looks as amazing as ever.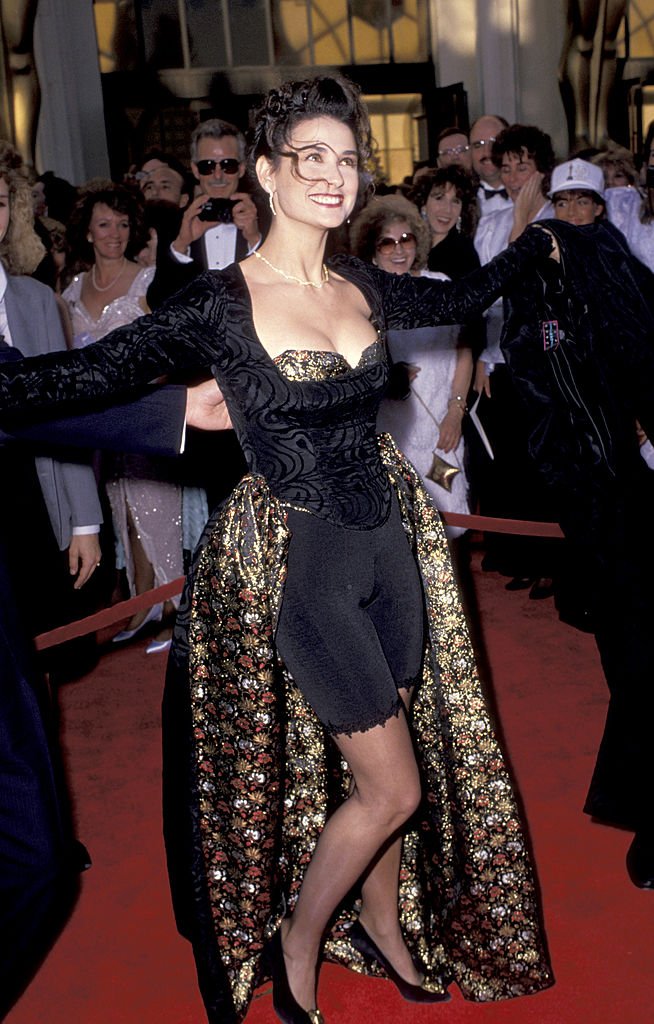 She is a high-school dropout who always dreamed of making it on the big screen, and she managed to do exactly that. Moore went into deep detail about her personal life when she released her autobiographic book, Inside Out, in 2019. Her descriptions of her relationships made several headlines so keep reading to find out more!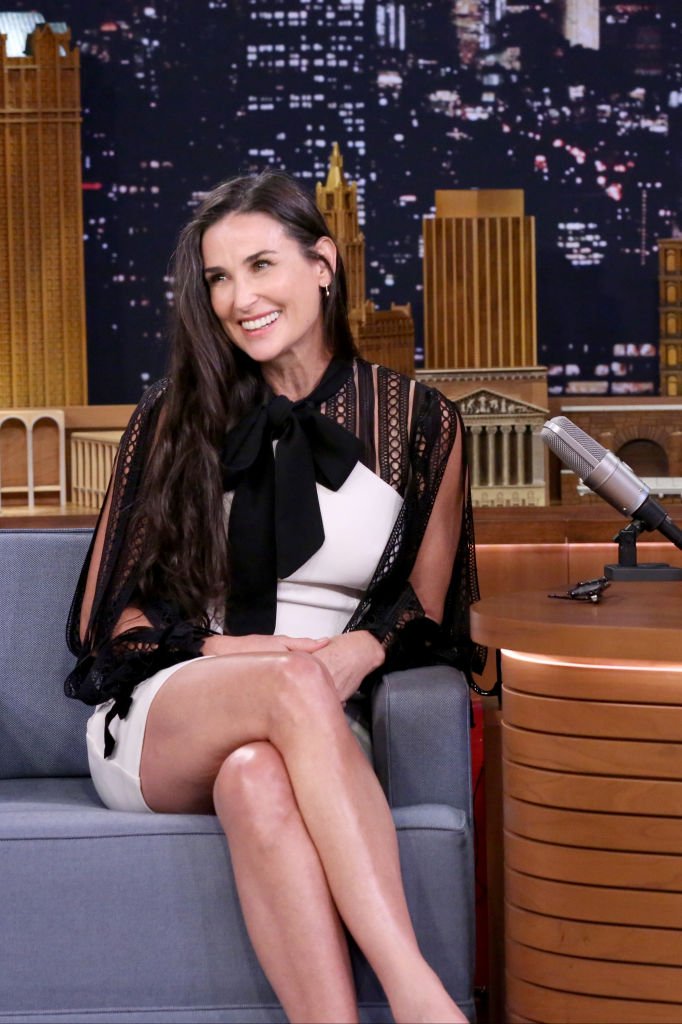 ---
THE ACTRESS' EX-HUSBANDS
Moore is also known for her various marriages, which began when she was first married to Freddy Moore, at the green age of 17. Even though they were married in 1980 and she took his surname as her stage name, the couple's relationship went south only 5 years later.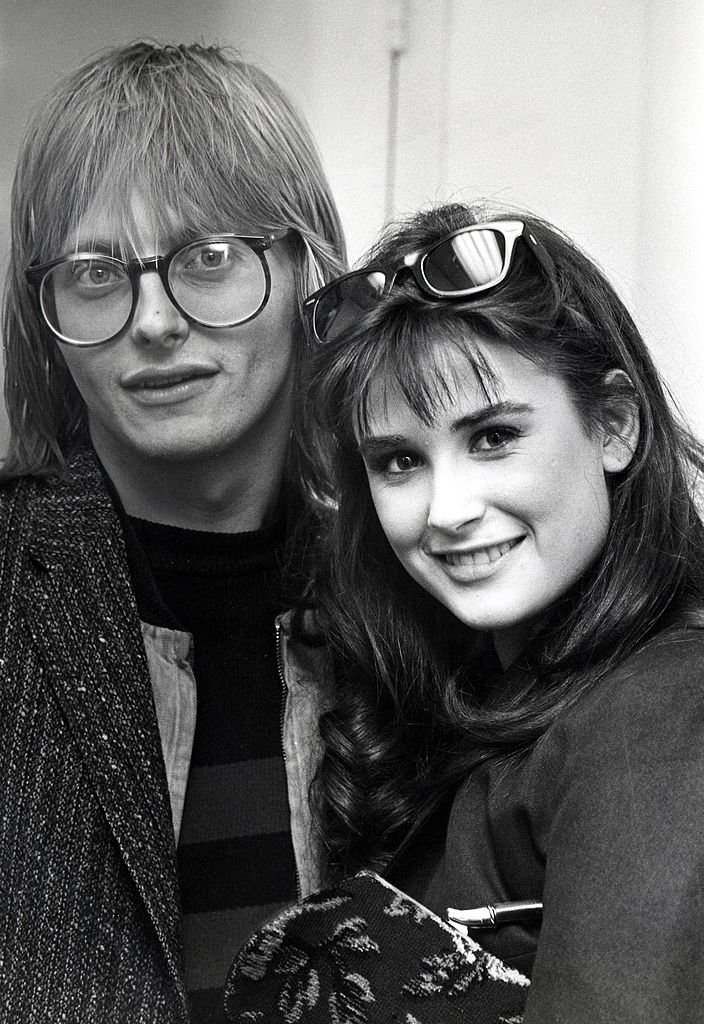 Barely a year later, Demi got once again engaged, this time to Emilio Estevez, the actor mostly known for his part in the famous movie The Breakfast Club. The couple was planning to get married by the end of the year in 1986, however, they canceled the wedding before it happened.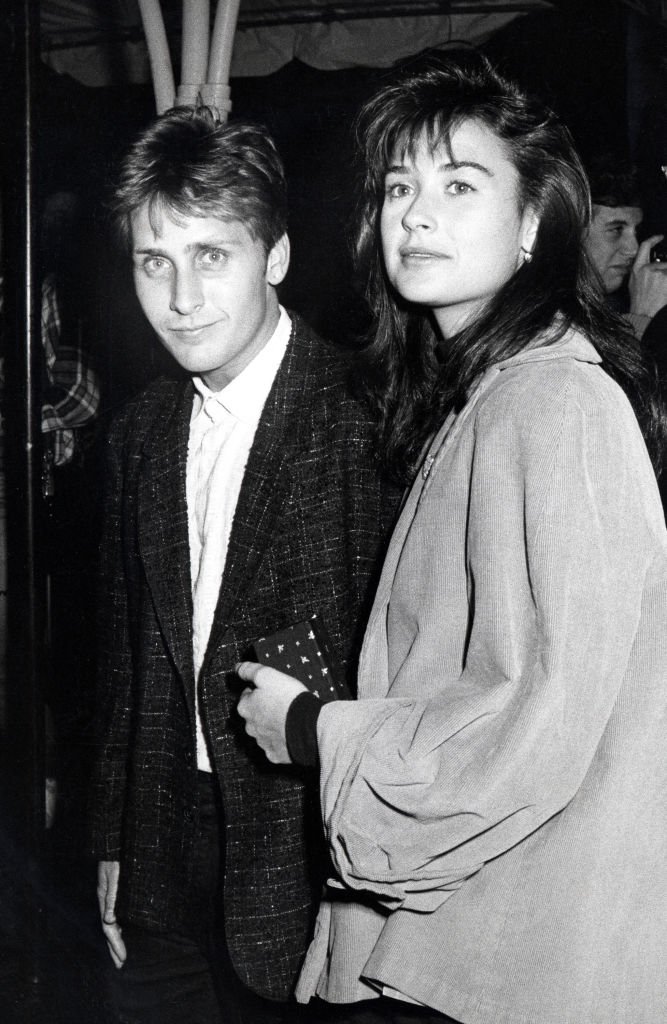 ---
DEMI MOORE AND BRUCE WILLIS: THE ACTRESS' CHILDREN
In 1987, Demi Moore married the Die Hard actor Bruce Willis, and the couple remained together until October 2000. During their relationship, the pair of actors had three daughters together: Rumer (born August 16, 1988), Scout (borne July 20, 1991), and Tallulah (born February 3, 1994).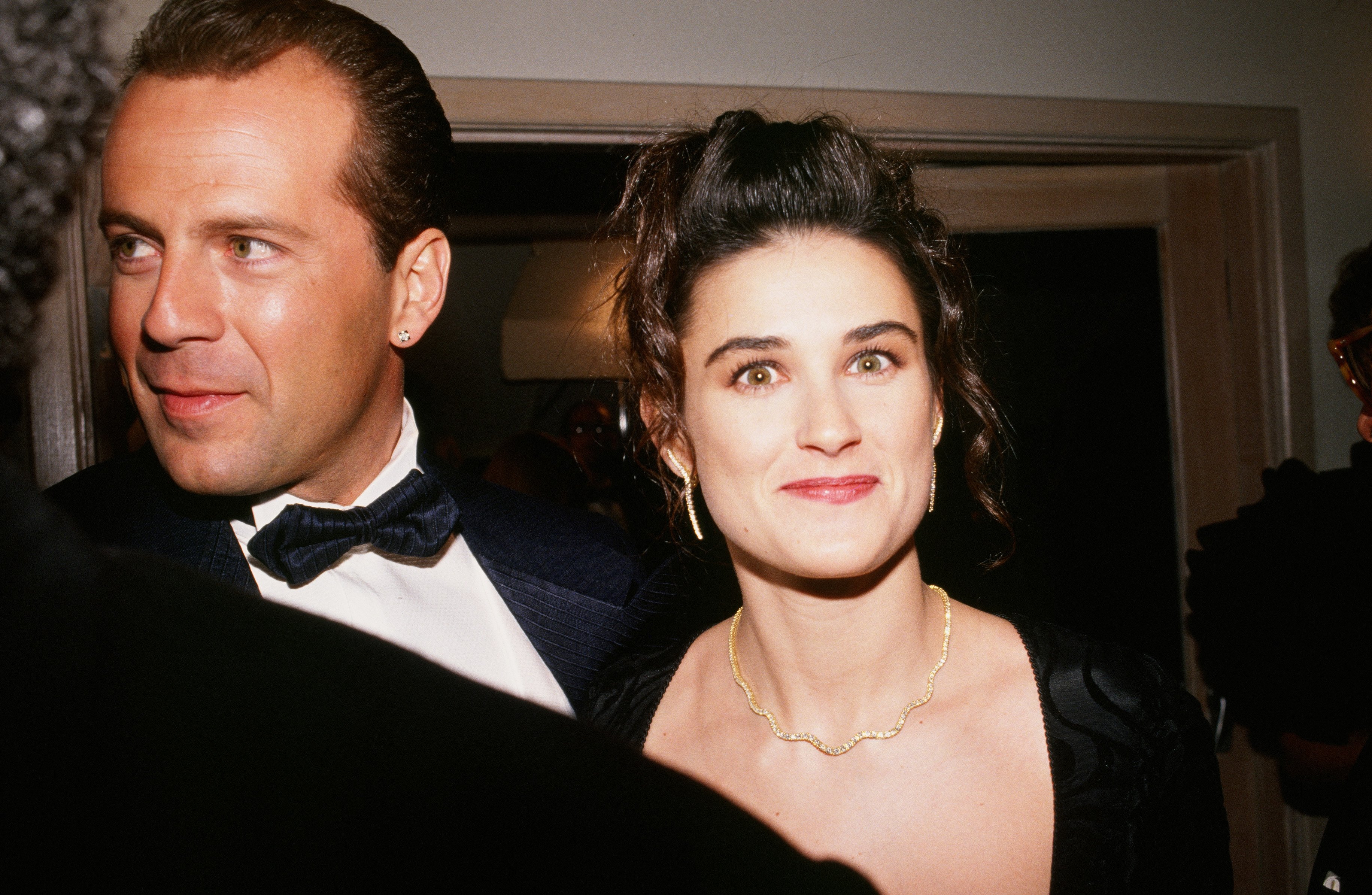 All three children were raised in Idaho, and they all followed their parents' steps into the art world. Rumer is a successful actress, Scout is a singer-songwriter and Tallulah is an artist who also advocates for mental health. They have all made a name for themselves, and seem to be living a fulfilling life.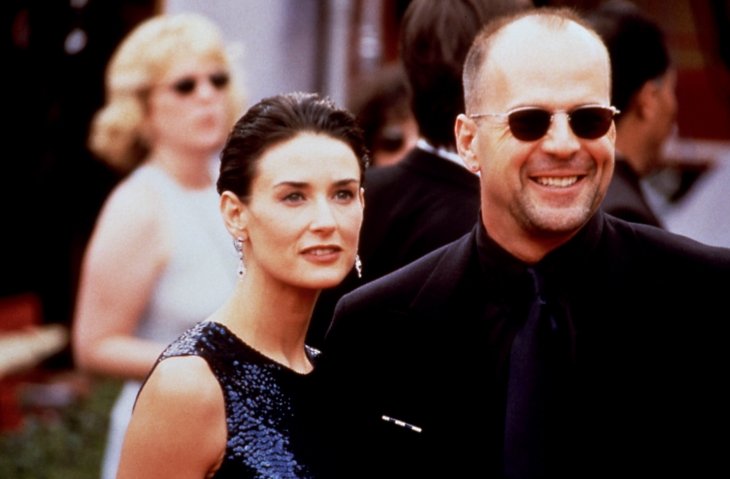 ---
DEMI'S THIRD HUSBAND: ASHTON KUTCHER
In 2005, Demi Moore and Ashton Kutcher got married, and such marriage made some headlines due to the age difference between the couple, being that Kutcher is 15 years younger than Moore. Both actors have led a very successful career, and the pair seemed to have it all.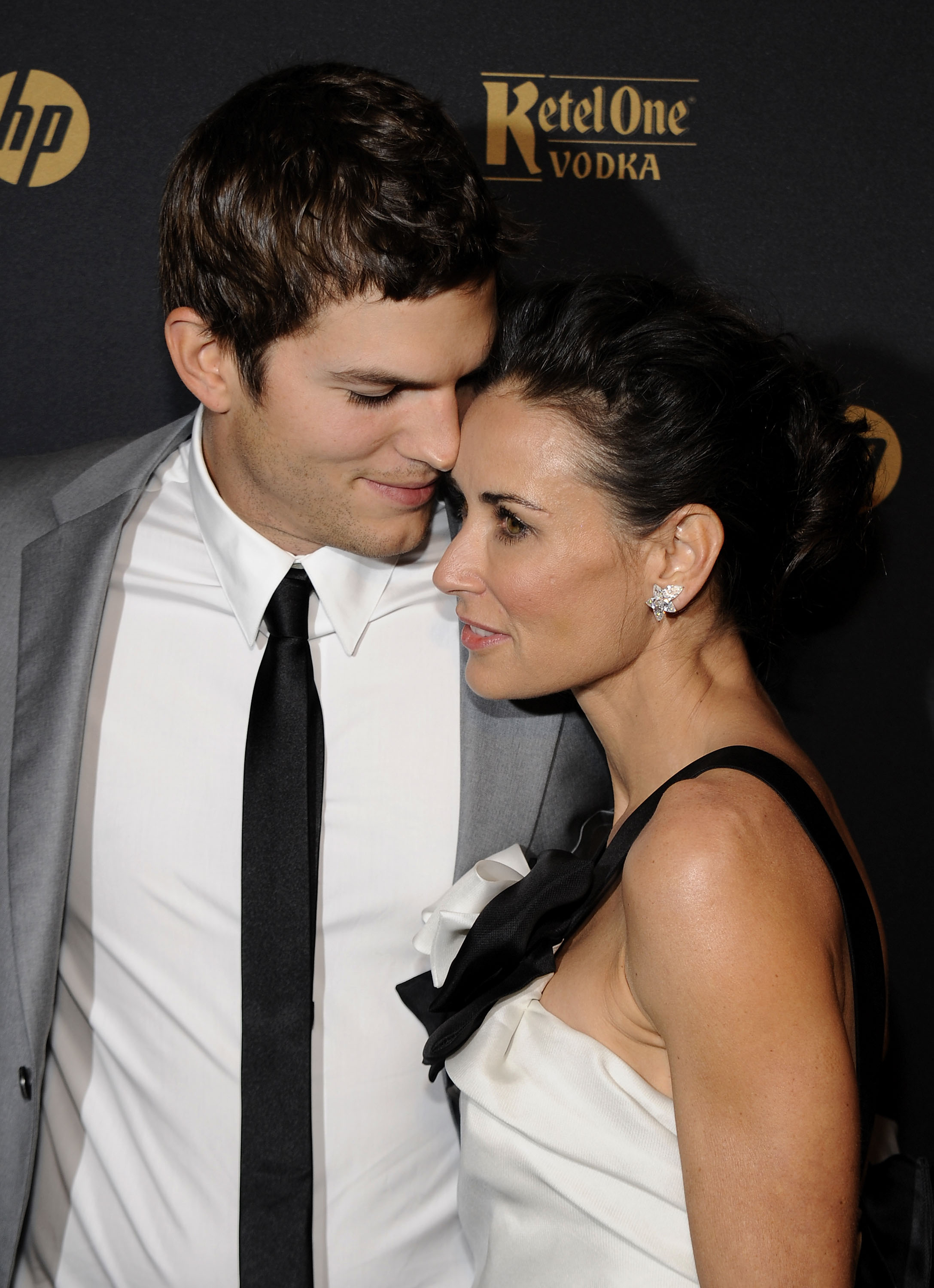 Unfortunately, the marriage had its ups and downs and eventually came to an end in 2011 when the couple separated. The divorce came through two years later, in 2013, when the process was finally over. Moore went into more detail about the couple's relationship in Inside Out, where she explained why it didn't work out with Kutcher.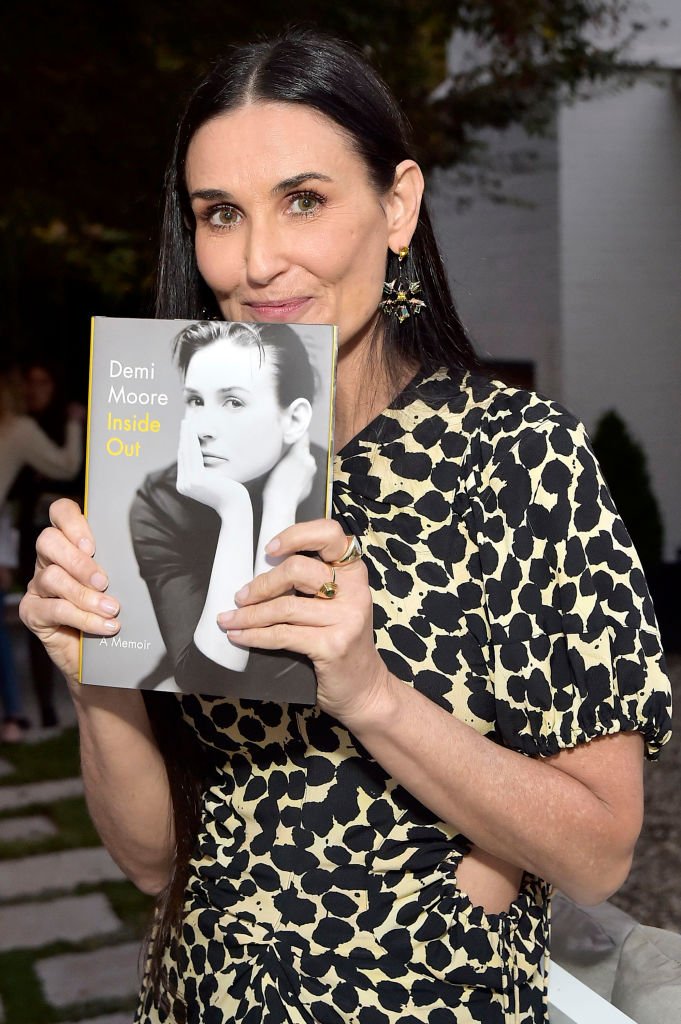 ---
INSIDE OUT: DEMI MOORE OPENS UP ABOUT HER PERSONAL LIFE
Whenever a celebrity publishes an autobiography it is expected that it will make the headlines due to the private information they disclose, and sure enough, that is what happened when Moore launched her book "Inside Out". She came clean about her love affairs, as well as detailed information about how she felt about them.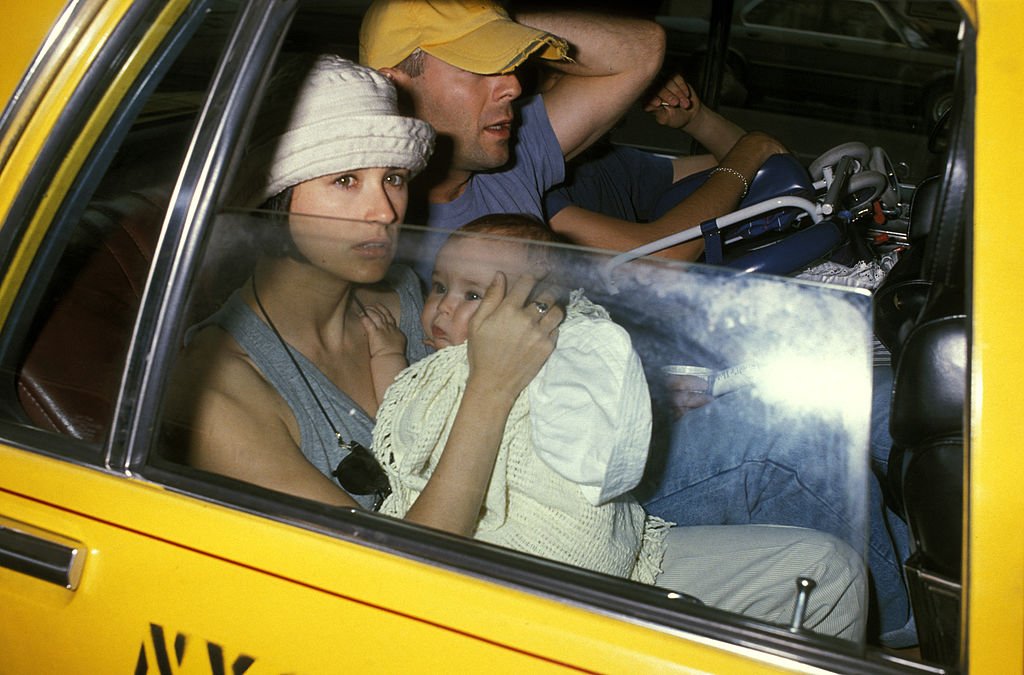 The actress opens up about her first marriage to Freddy, and how she felt that she was too young to tie the knot. Demi was 12 years younger than Freddy at the time of the wedding, and the couple had only been together for a few months after they met in a nightclub in 1979.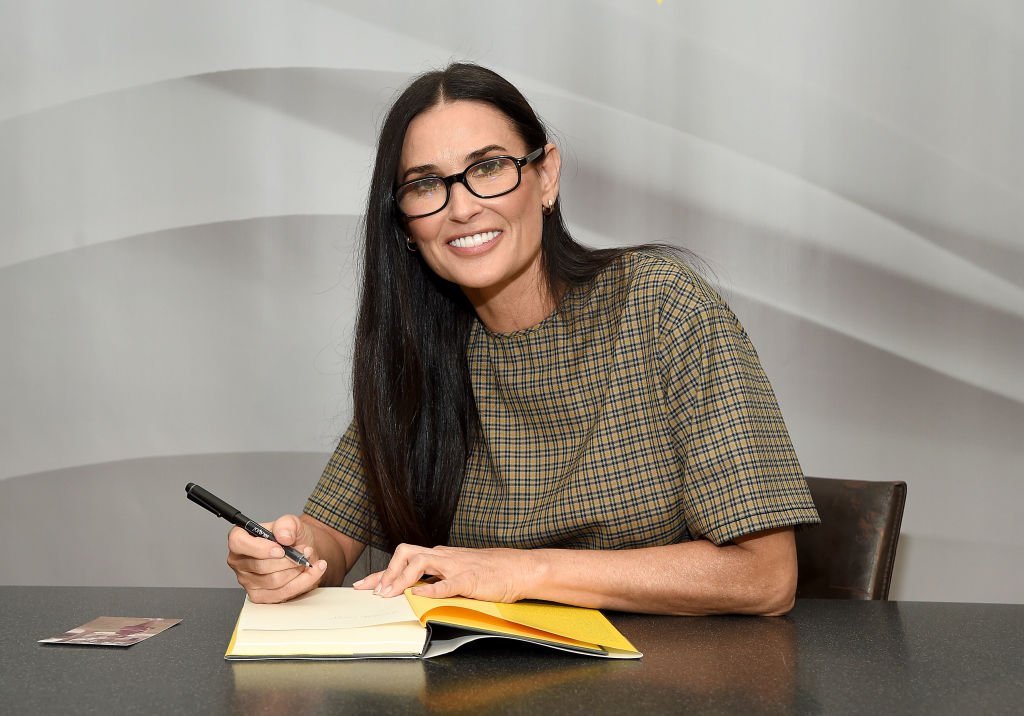 ---
DEMI AND FREDY WEREN'T MADE TO BE TOGETHER
Demi confirms in her book that she felt responsible for how the marriage ended, but she doesn't feel guilty, having confessed that "I was a self-absorbed teenager who hadn't been raised with a lot of respect for the institution of marriage."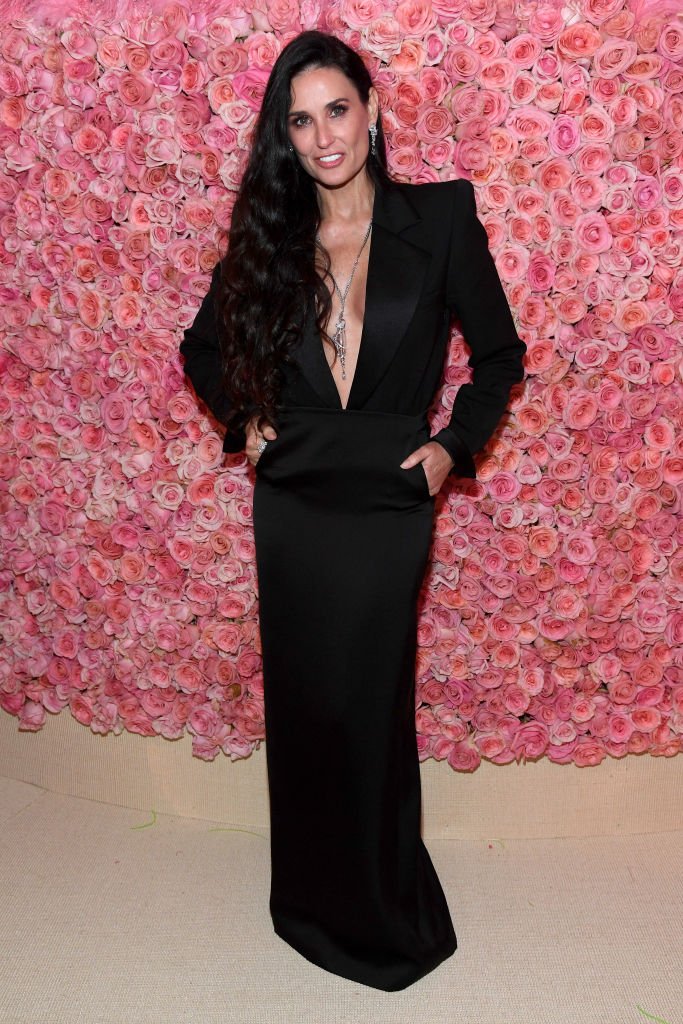 Even though the couple started with a rough patch, they still managed to stay together for a period of five years, before the actress filed for a divorce. The couple was officially over in 1985 once all the paperwork was done. Even though a divorce is never easy, Moore seemed to have overcome it and soon after met Willis.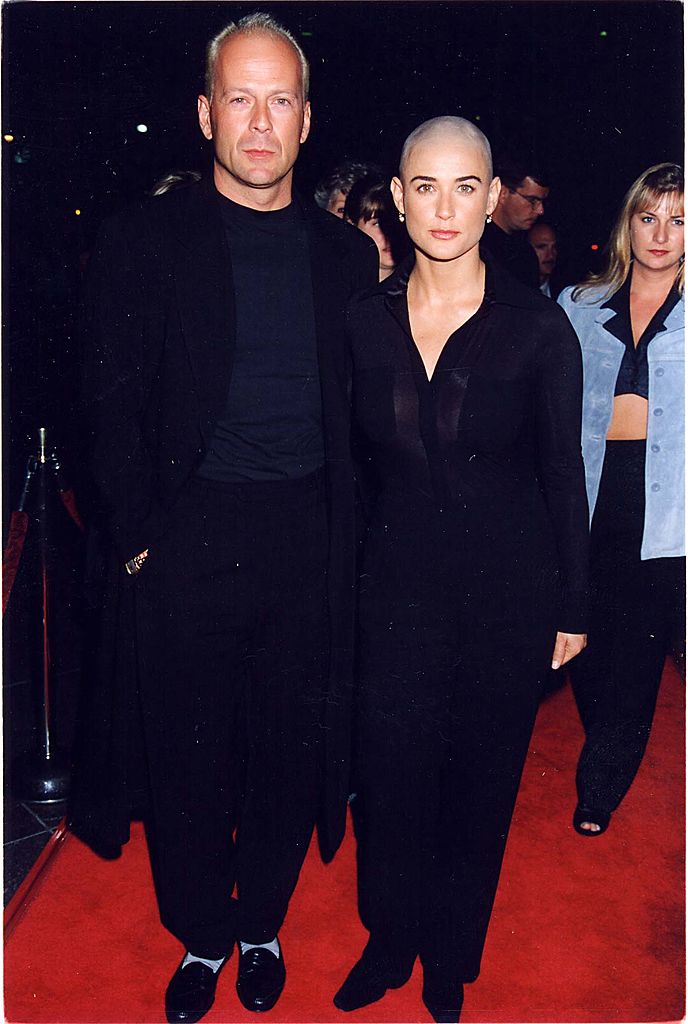 ---
A FAST START TO A FAMILY
Moore and Willis' met at a premiere in 1987 and within four months the couple was engaged, married, and pregnant with their first child. Moore confessed in her book: "We had a whirlwind, truncated infatuation that morphed into a full-on family, all in our very first year. When reality set in, I don't know if we really knew each other."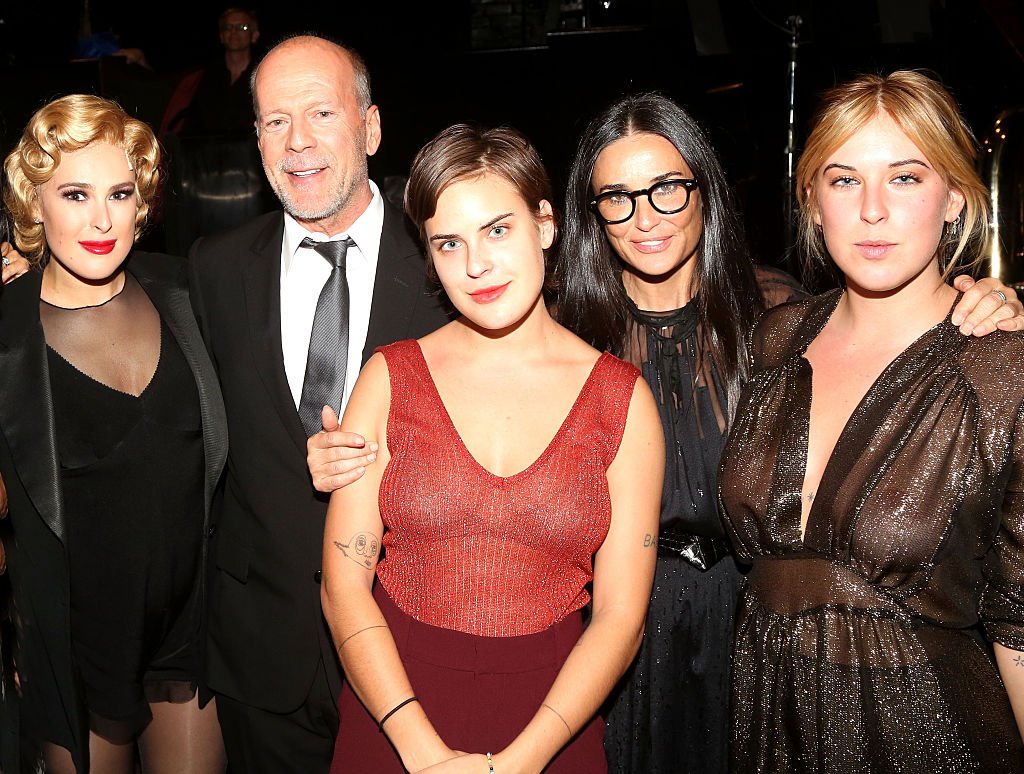 One of the main issues the hit couple of the 90s faced was that Bruce and Demi didn't agree in her role as a mother and a professional. The actress mentioned that he "wanted to do whatever [...] he wanted to do" while pressing her to stay at home with the kids, making her leaving her career in the past.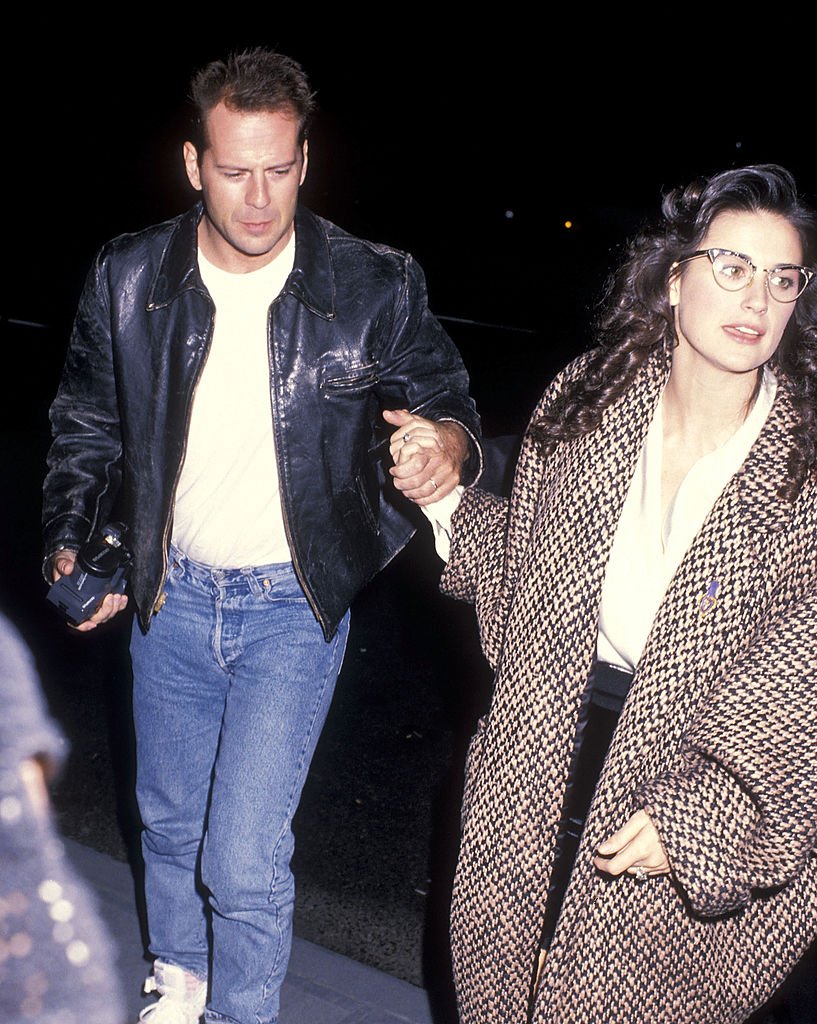 ---
SAYING NICE THINGS DON'T MAKE YOU NICE
Even though the star couple stayed together for 13 years and had three beautiful daughters together, Demi told the public in her book that some things in the relationship weren't working for her, because "if you carry a well of shame and unresolved trauma inside of you, no amount of money, no measure of success or celebrity can fill it".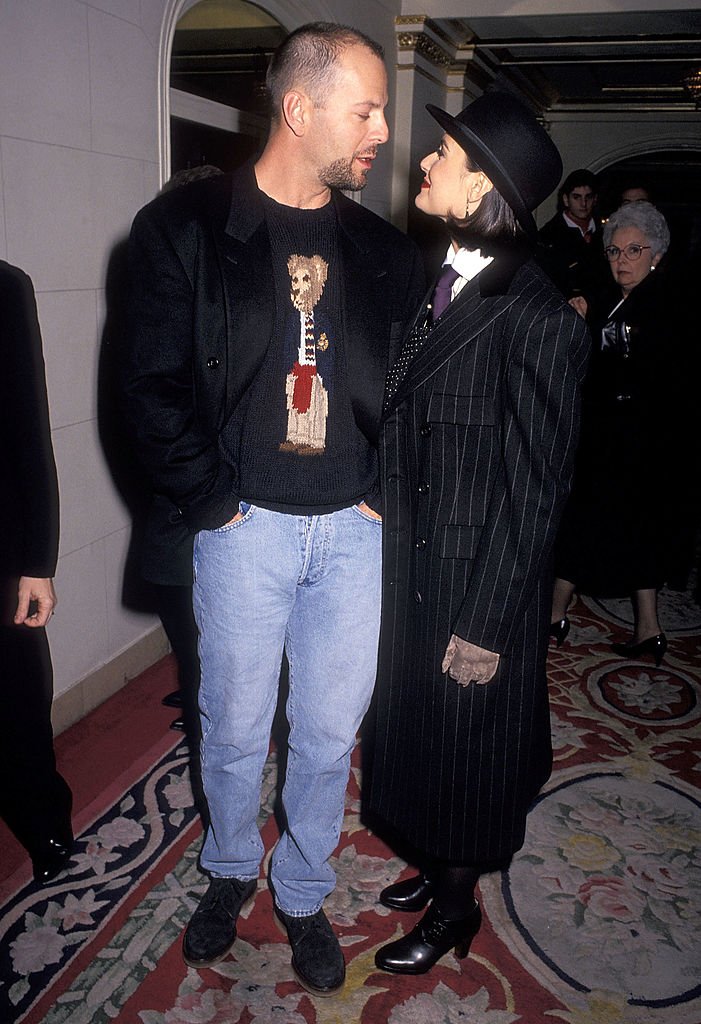 "Bruce insisted that he thought everything about me was beautiful: he wrapped my fear and anxiety in his love," she wrote in her autobiography, but his intentions of making her a stay-at-home-mom were making her have her doubts about it. They made a compromise to not be apart for more than two weeks, but it didn't work out like that.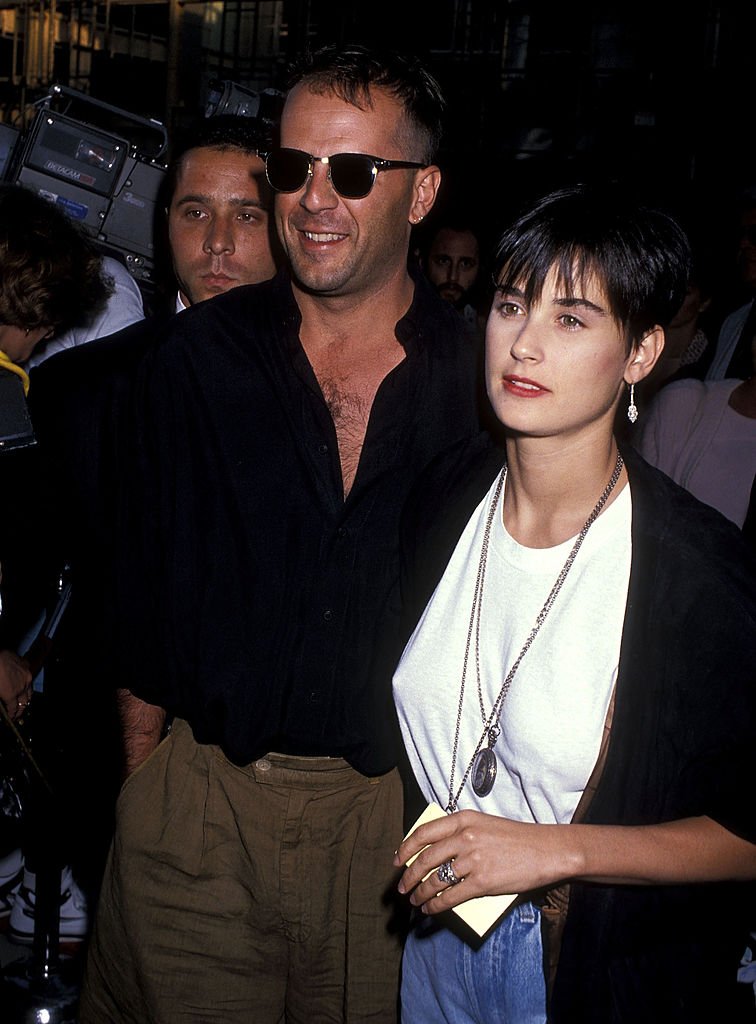 ---
THE FILM OFFER THAT CHANGED EVERYTHING
The pact was supposed to make the relationship stronger, however, when Moore accepted a film offer, things seemed to go downhill. The Ghost actress said that "I had a very rebellious reaction to Bruce in general. I just didn't buy the 'You're the king' kind of thing, which he thrived on."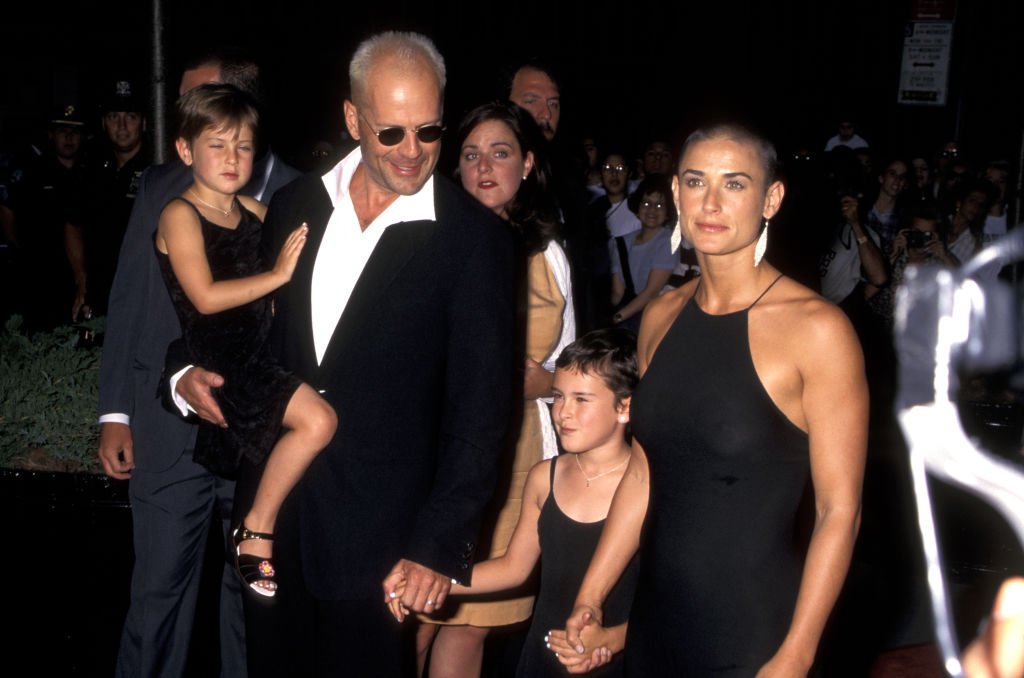 She went on to add "Plus, telling me, 'I don't know if I want to be married' is not exactly the way to my heart". But she is also a family person who wrote in her book that she "would have done anything to take care of my girls. I felt an almost primal need to protect them[...]".
---
ASHTON KUTCHER, THE YOUNGSTER WHO MADE DEMI FEEL YOUNG
Demi Moore eventually separated from Bruce Willis, and in 2003 she became pregnant at the age of 42 with her then-husband, Ashton Kutcher. The tabloids made a run for their money, exploiting the fact that Demi was 15 years older than Kutcher, however that didn't seem to faze the couple.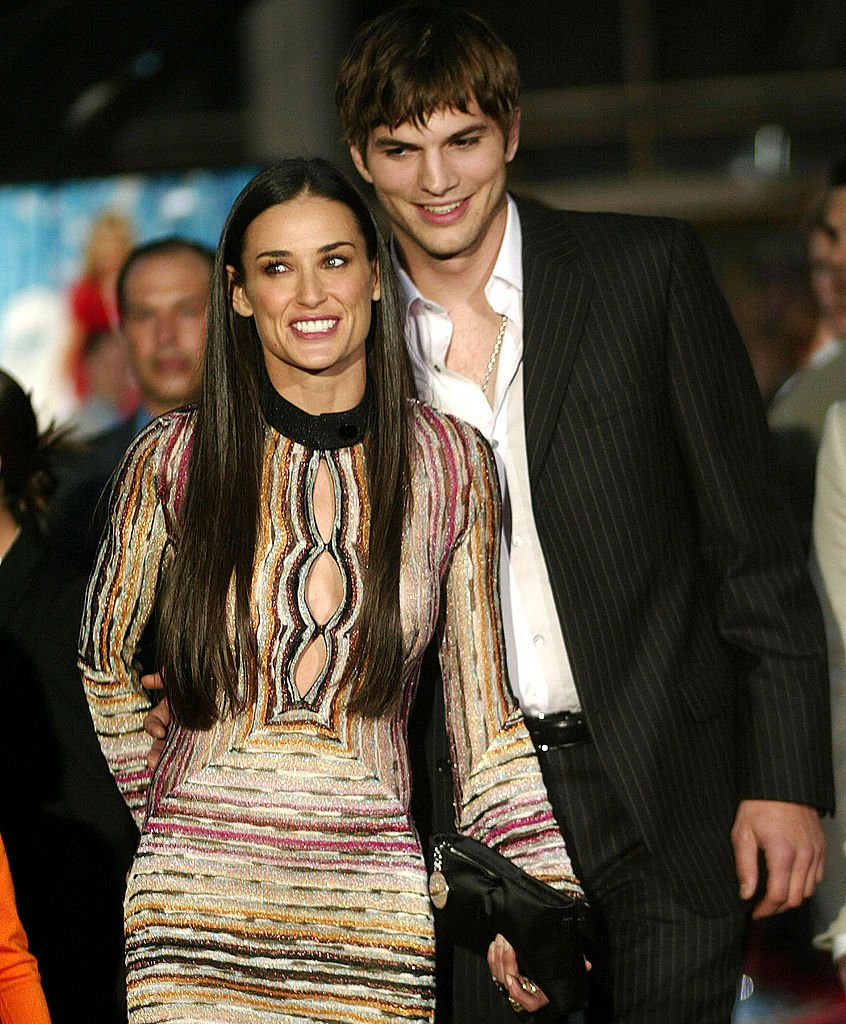 When questioned about their relationship, Moore mentioned that it felt like "a do-over, like I could just go back in time and experience what it was like to be young, with him – much more so than I'd ever been able to experience it when I was actually in my twenties."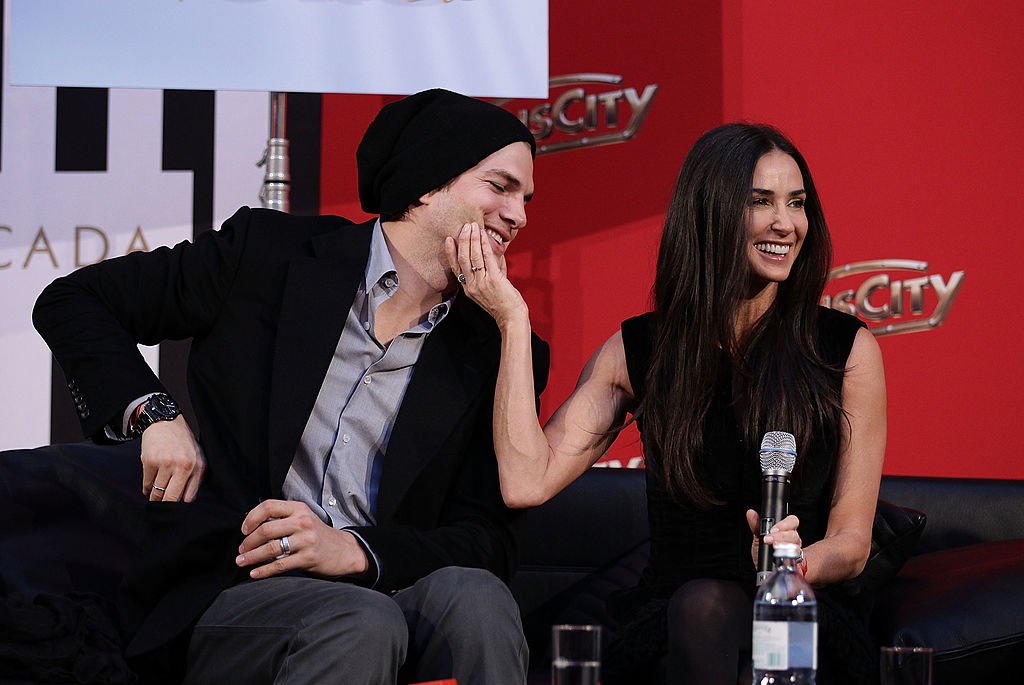 ---
A FAMILY THAT DIDN'T MAKE IT
After getting married to Kutcher, Demi Moore agreed to different ways to make the several years-long relationship keep its spark alive and in good health. She went on to mention that these were the same reasons why the couple eventually divorced.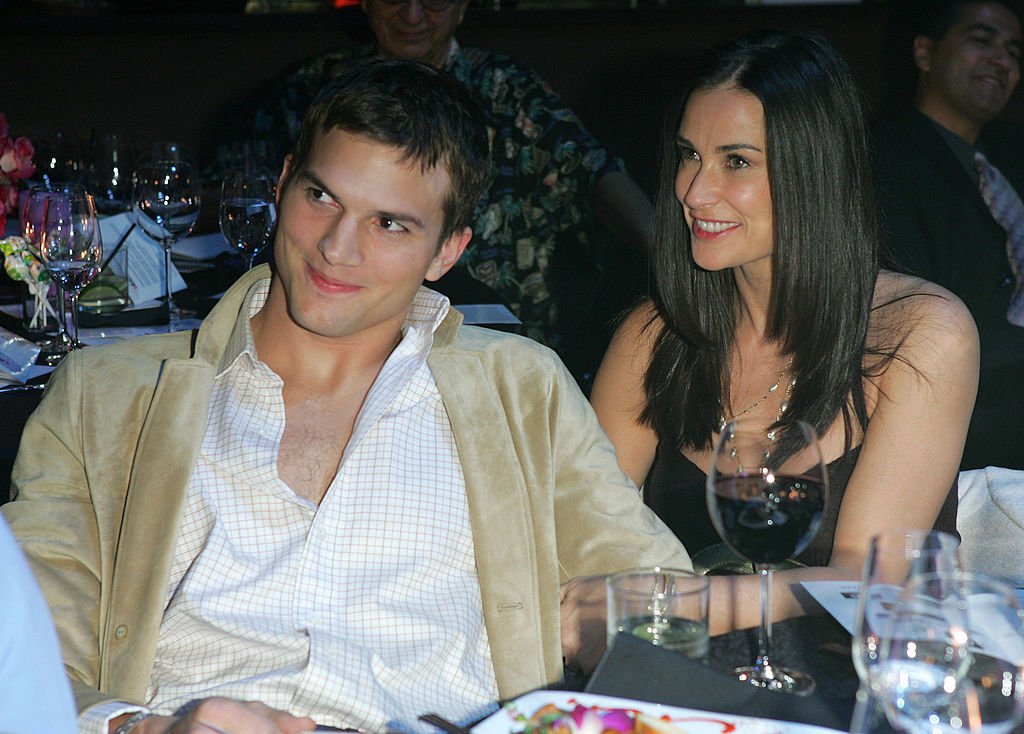 Moore came forward about her past with Kutcher, saying that "I really know that there are parts of what occurred with this relationship ending that were a level of devastating for me that wasn't really just about that relationship," she went on to add that "It was really about my whole life."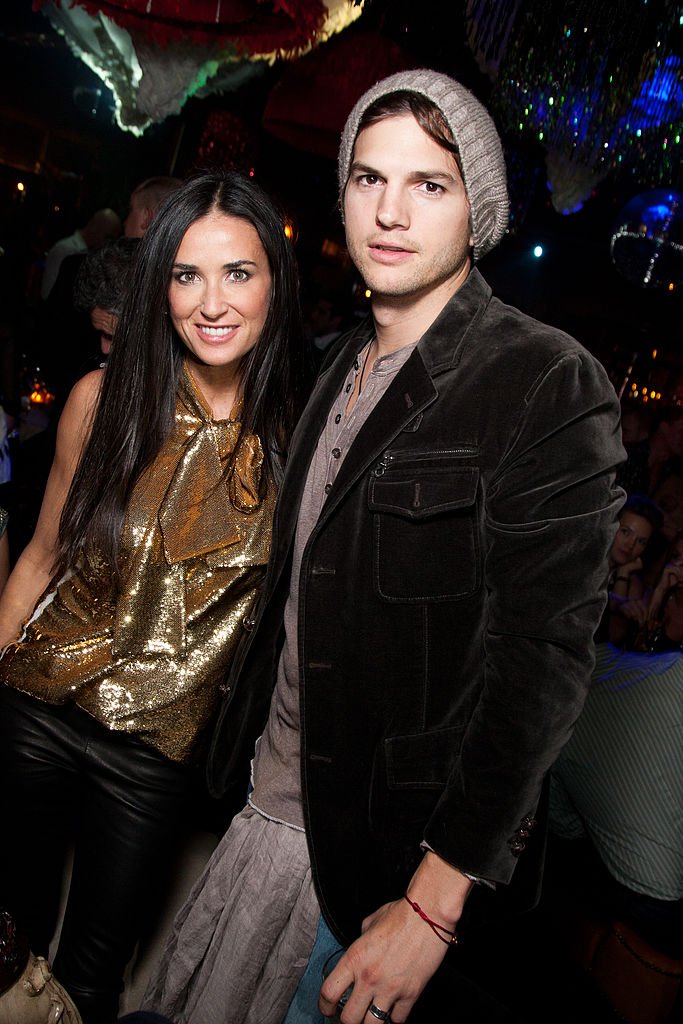 ---
PROVIDING HER CHILDREN WITH THE LOVE SHE DIDN'T HAVE
Growing up in Idaho, Moore's childhood was not an easy one, and such was caused by the unhealthy relationship she had with her parents. During an interview, the actress confessed that while she was a young child she witnessed unhealthy power dynamics within the family, which impacted her all her life.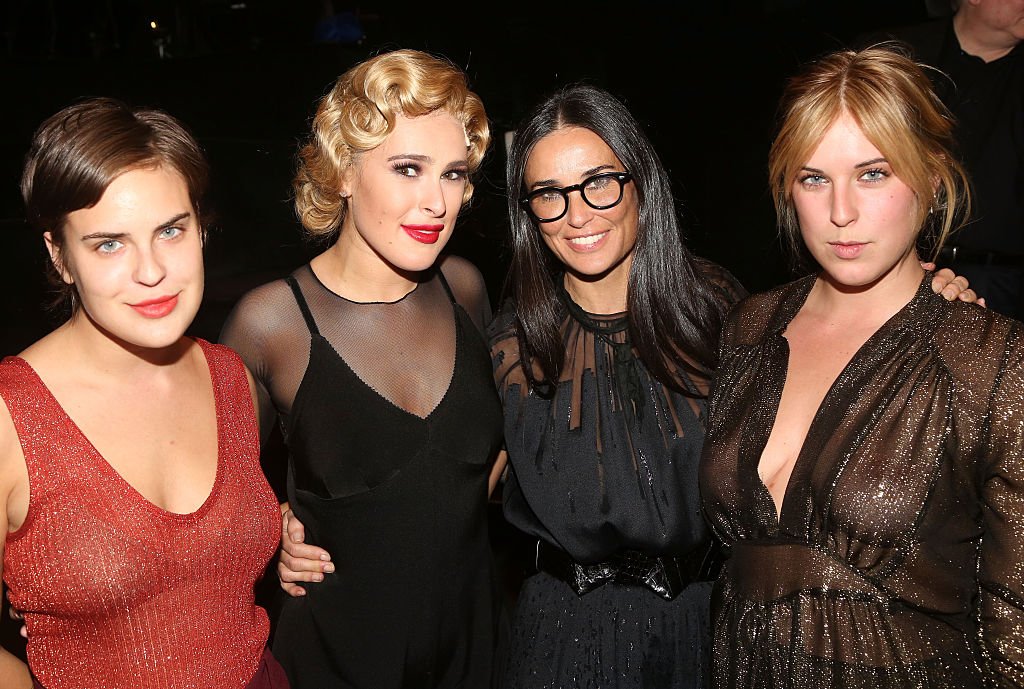 After leaving her family behind, Moore's adult life seemed to go in a better direction, but of course, everyone has some baggage from their childhood that accompanies them for the rest of their lives. Once she realized she was perpetuating the same behaviors as her mother, she took on herself to change it, for the benefit of her daughters.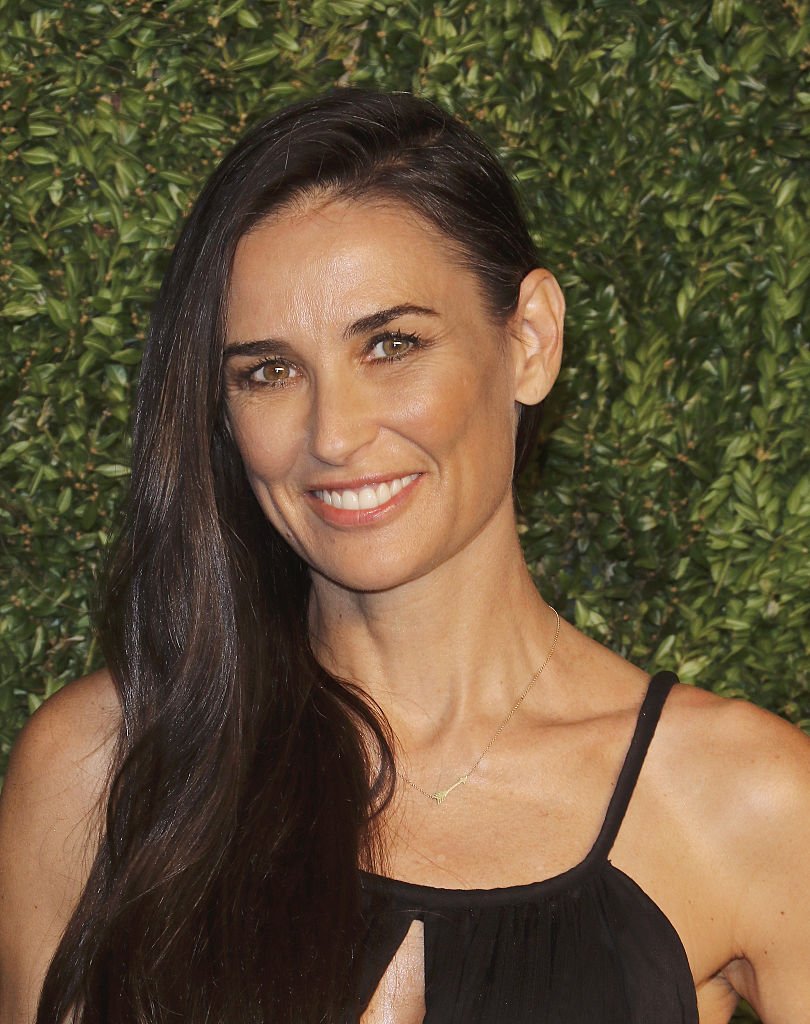 ---
AN OPPORTUNITY TO START TO CHANGE
At an interview, Moore confessed how her family life changed her and gave her the strength to change her behavior: "My daughters offered me an opportunity to start to change the generational pattern, to be able to break the cycles."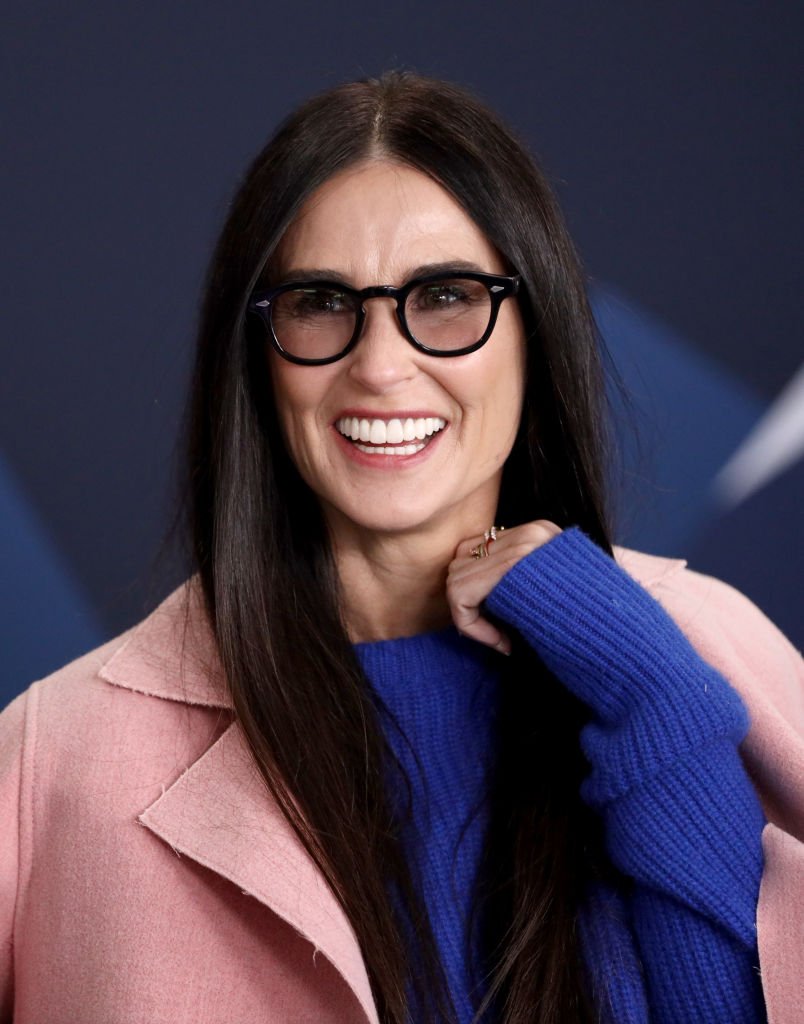 "The kind of love I grew up with was scary to need and painful to feel," she continued. Moore wanted to ensure that her young daughters would have a real perception of what love is, and what to expect not only from those around them in the family circle but also from others.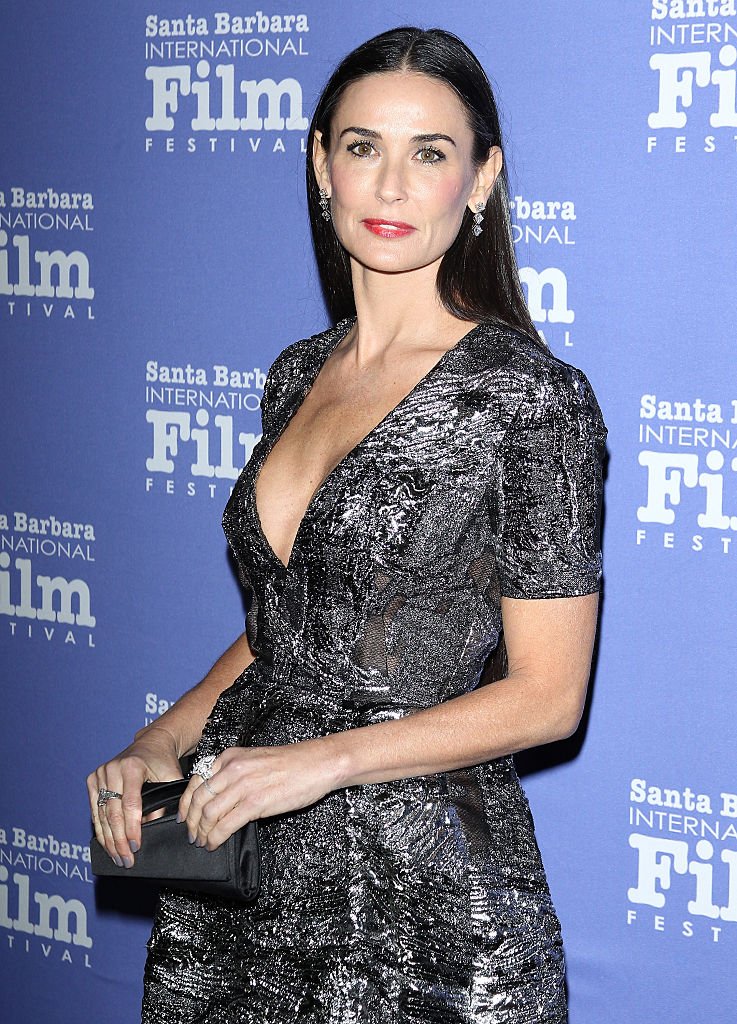 ---
A HAPPY FAMILY
"I'm the product of divorced parents, and my brother and I were the pawns in my parents' game, I never wanted that for my kids," Moore told Harper's Bazaar in 2008. Even though Moore and Willis have been divorced for several years, the couple still engages the whole family in order to keep a strong unity.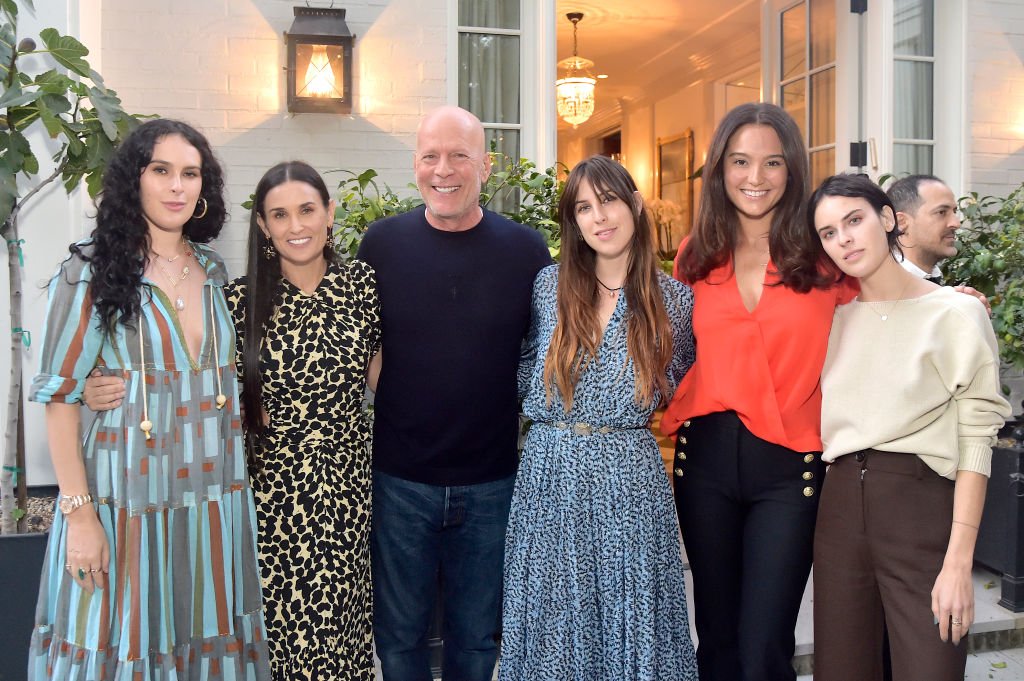 Demi went on to add "At that time, I could not have seen what a gift that situation was, but without that experience, I would not have known there was a different choice to make in my own divorce." The family posted on social media that they were quarantining together, showing how close they still are despite the divorce.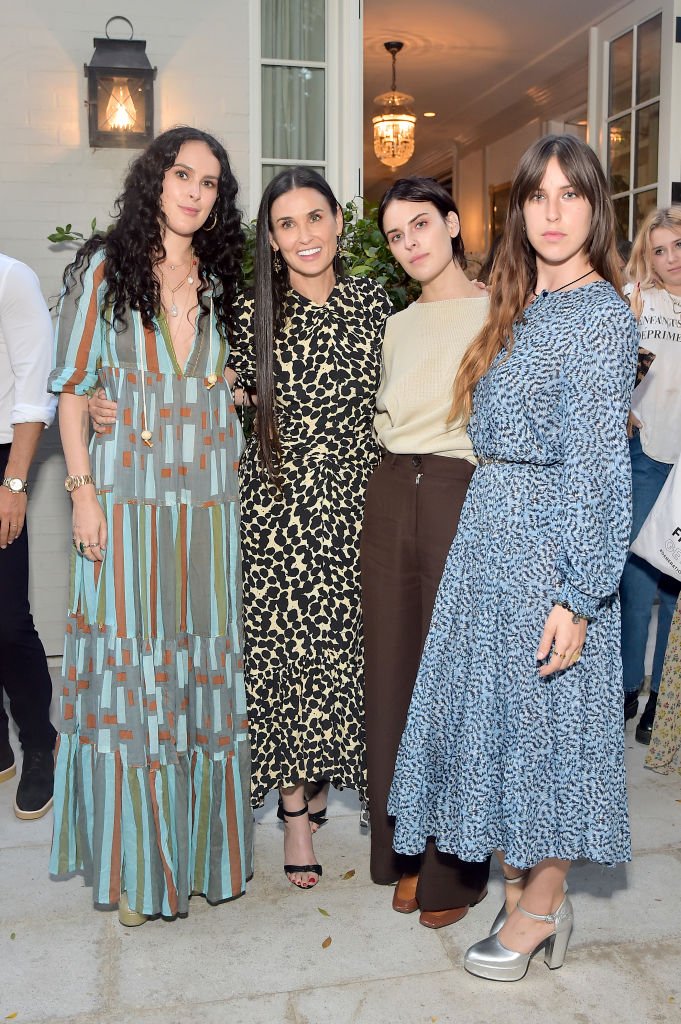 There is always a lesson to learn from our past, as well as ensuring that we can provide a better life experience to those around us, and that is exactly what Demi Moore seems to be doing. Keep reading more to find out about other celebrities and their families.