Celebrities and Their Almost "I Do's"
Celebrities who met in a film and shared the same passion that ended up in the "will you marry me" phase is already a common thing. However, some people just aren't meant to be. Here are 25 former star couples who made it to "Will you marry me" and "Yes and I will" but weren't able to share their "I do's".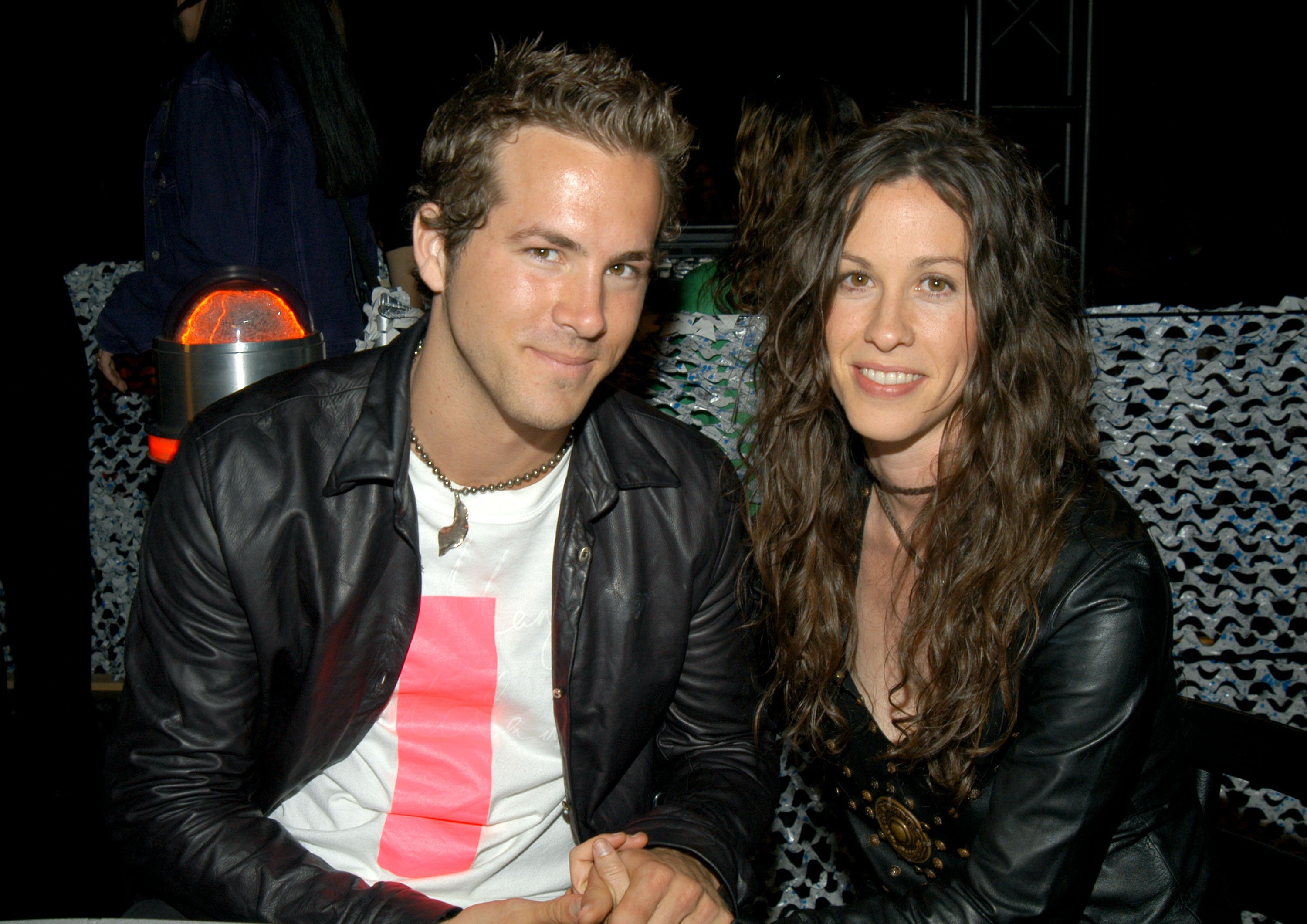 ---
25. ARIANA GRANDE ALMOST GOT MARRIED TO PETE DAVIDSON
The Focus singer Ariana Grande and the comedian Pete Davidson were first publicly seen together in 2016 and it was in the show "Saturday Night Live". The two started dating in May 2018 sometime after their break up confirmation with their respective partners. The same year they also got engaged with a diamond ring from Davidson and even had couple tattoos!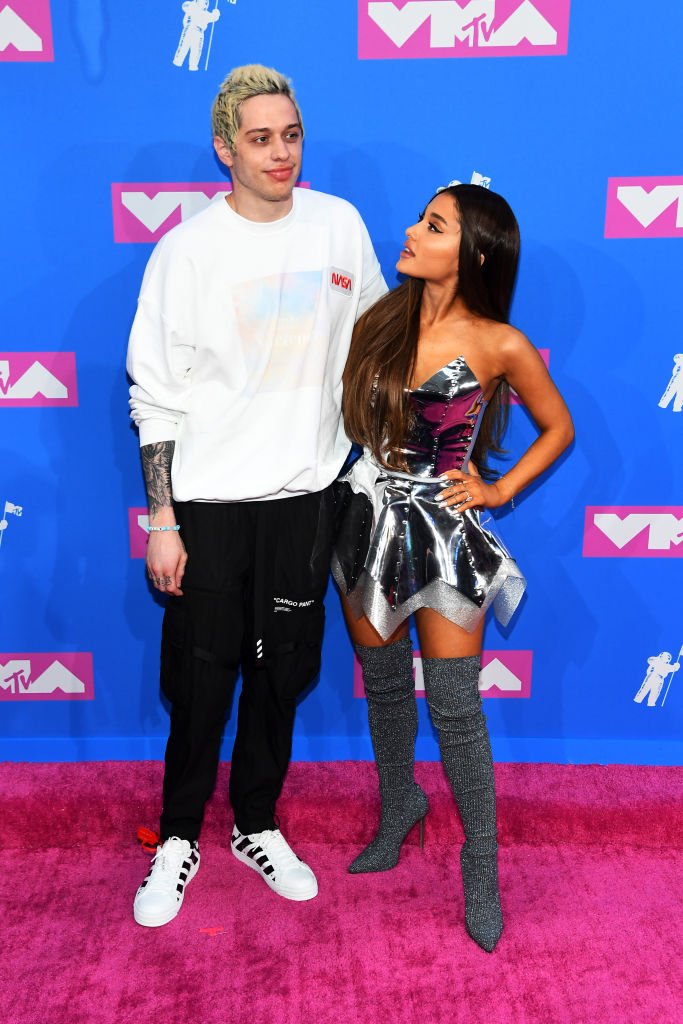 However, they had enough of their ups and downs so they eventually broke up.  It was then the birth of Grande's song, "Thank U, Next". Now Grande is in a relationship with Dalton Gomez and Davidson is single after his break up with Kaia Gerber last January.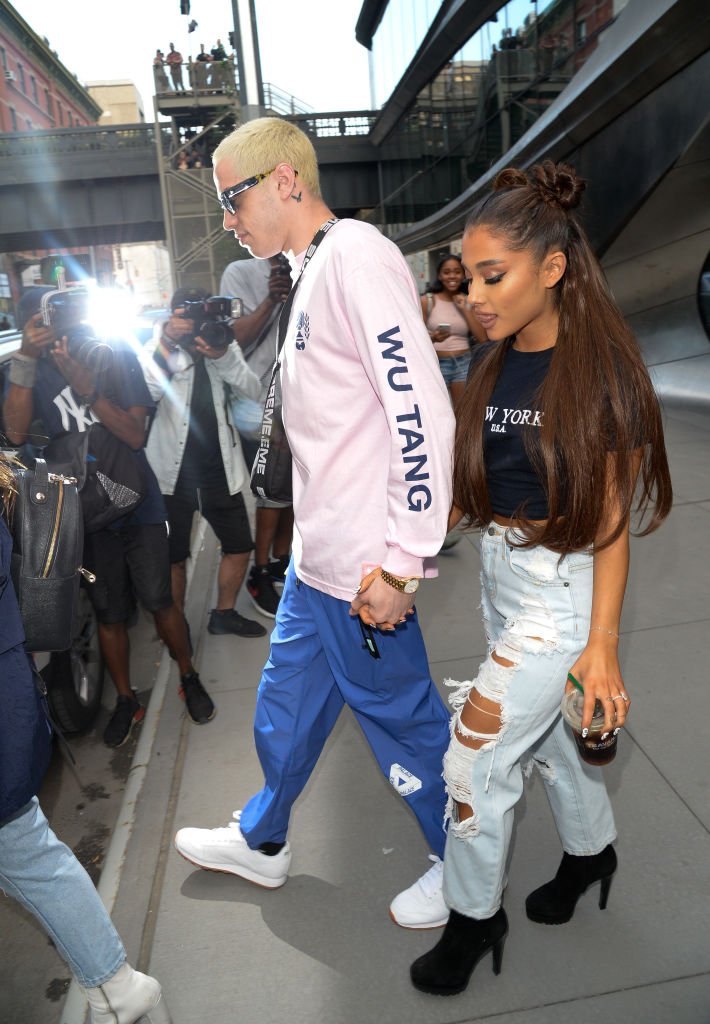 ---
24. MARILYN MANSON AND ROSE MCGOWAN SHARED A GREAT LOVE
After publicly showing their affection to each other, shock rock star Marilyn Manson and Rose McGowan called off their engagement in 2001. In an interview with Andy Cohen, McGowan said that in their relationship, there was great love but their difference when it comes to lifestyle is even greater.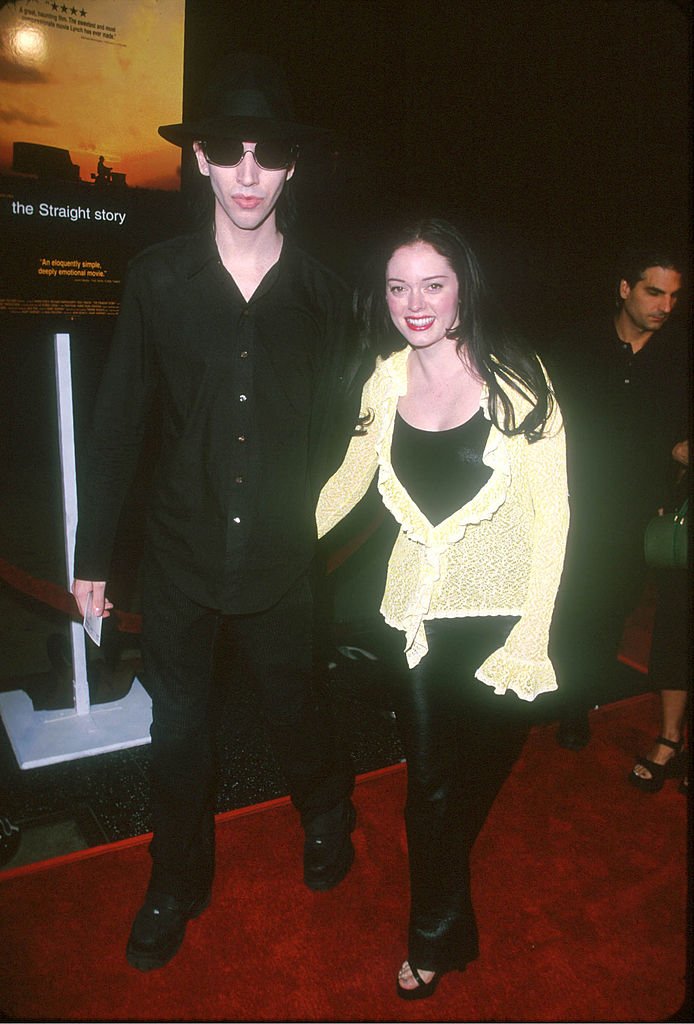 Now, McGowan is in a relationship with a girl named Sienna. But before that, she had a relationship with Rain Dove. As of Manson, he is single at age 51 and his last relationship was with Lindsay Usich, which ended in 2015.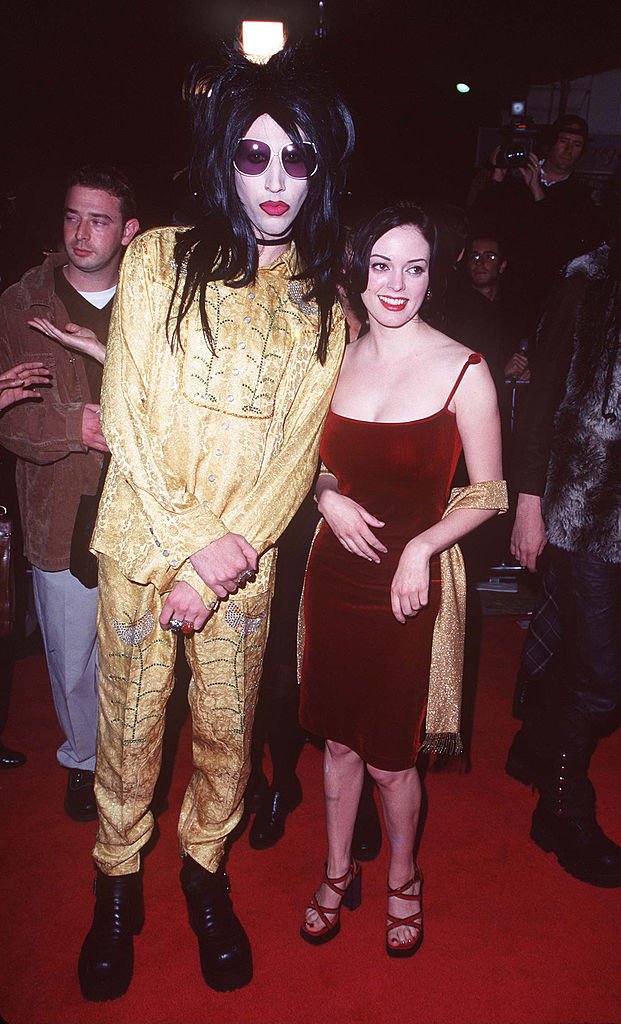 ---
23. JOHNNY DEPP AND SHERILYN FENN PARTED WAYS FOR GOOD
It was in 1985 that the Hollywood actor Johnny Depp and actress Sherilyn Fenn during the set of the film Dummies. They were set to tie the knot as he even wrote her name in his helmet in the film Platoon. But sadly, they broke up and called off their engagement after being in a relationship for three and a half years.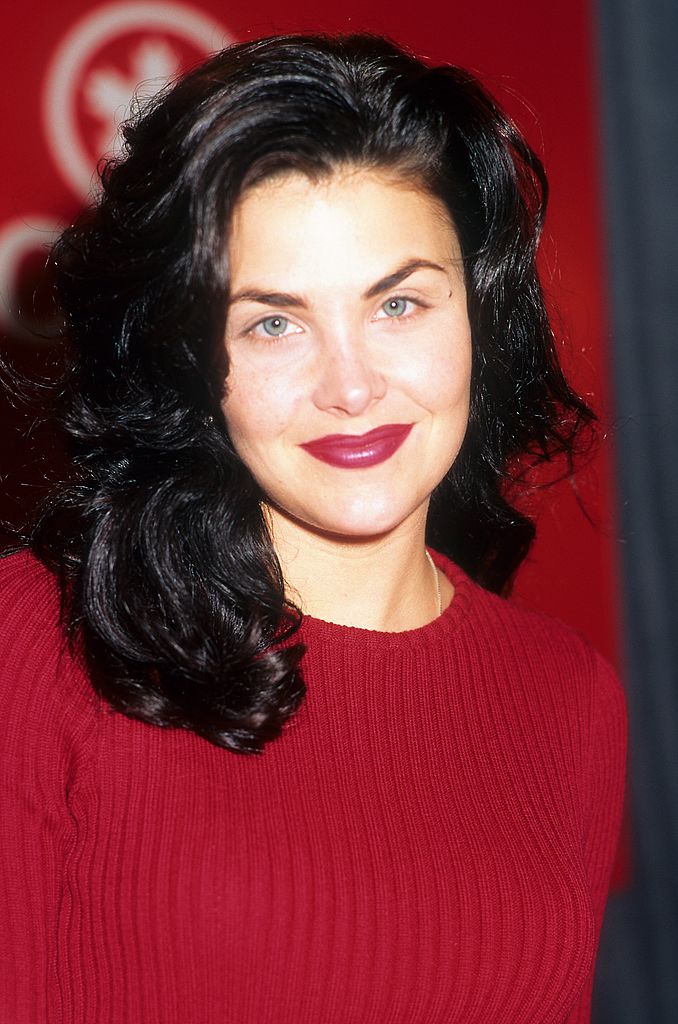 Later on, Pirates of the Caribbean actor Johnny Depp had several marriages and engagements (more of that later) alongside his active acting career. On the other hand, Sherilyn Fenn is living with his son, Myles. She was previously married to Toulouse Holliday but is currently single who enjoys taking care of her cats and practicing yoga.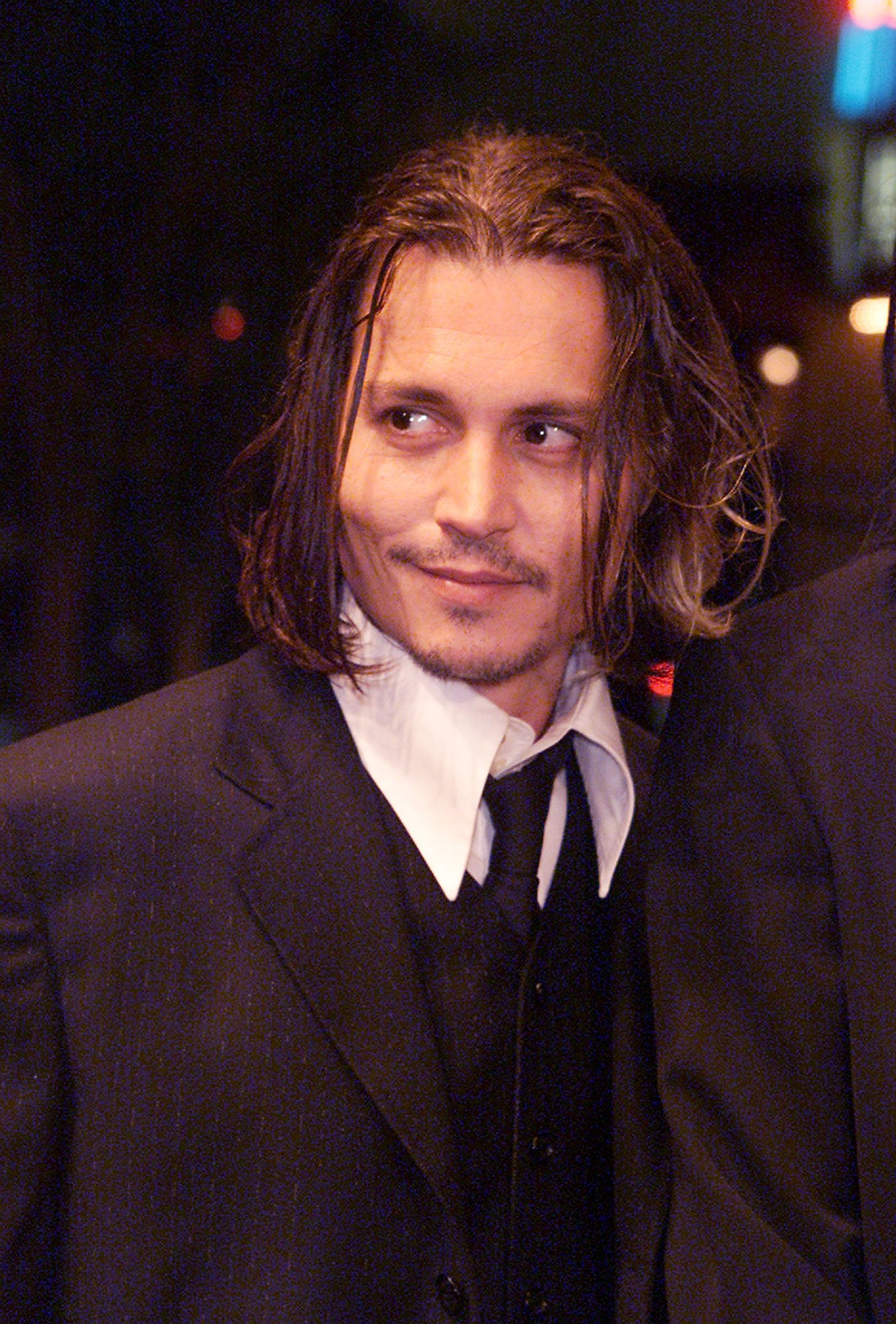 ---
22. KYLE MACLACHLAN AND LINDA EVANGELISTA FIRST MET WHEN SHE WAS ALREADY MARRIED
As the supermodel Linda Evangelista prepared for a photoshoot, she met Kyle MacLachlan who joined the same photoshoot in 1992. They didn't share the love in the first story because that time, the supermodel was married to Gérald Marie but ended in divorce.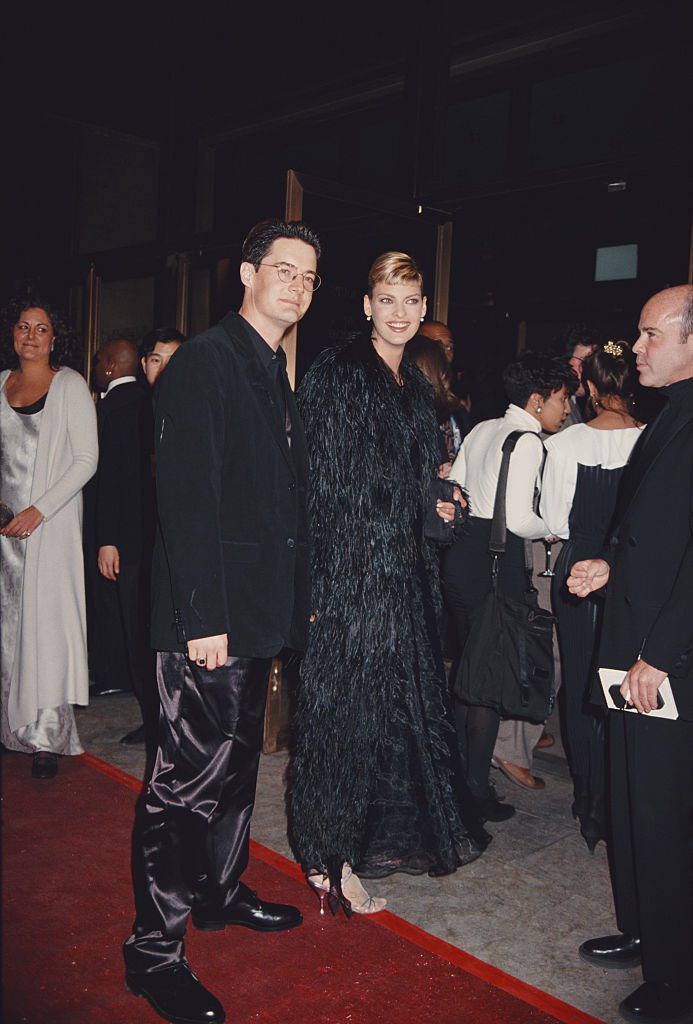 Eventually, MacLachland and Evangelista started dating and appeared on parties and events together. They were engaged for four years but it was called off. The Inside Out voice actor is happily married to Project Runway producer Desiree Gruber and they have a 9-year-old son named Callum.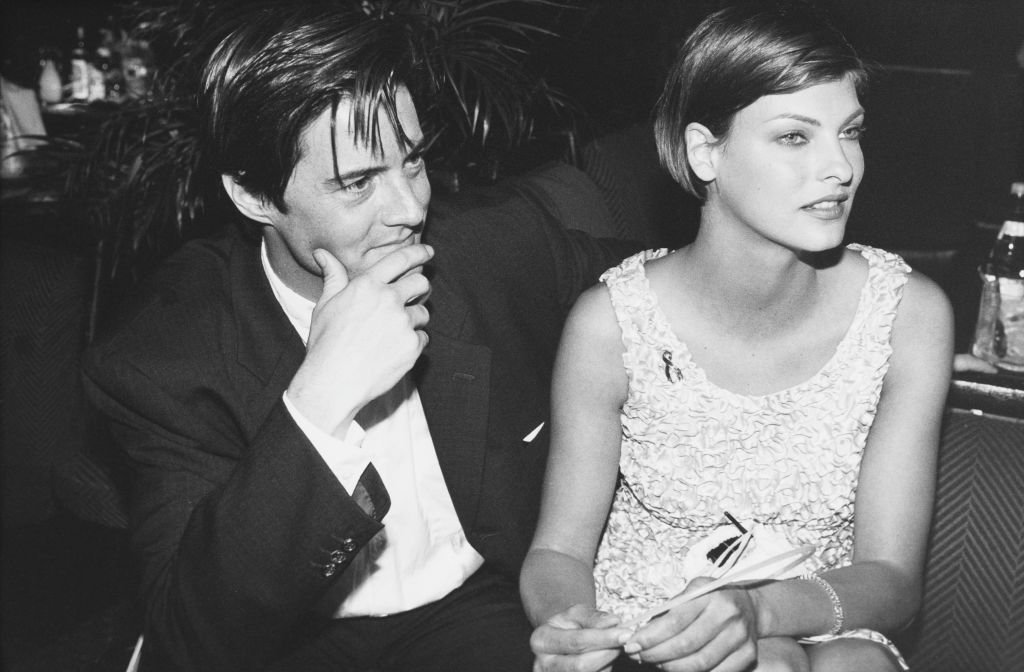 ---
21. DREW BARRYMORE AND LELAND HAYWARD GOT ENGAGED WHEN SHE WAS ONLY IN HER SWEET 16
Started as a child actress from a family of actors, Drew Barrymore experienced fading out of stardom but eventually had her comeback. She got engaged at the age of 16 to a man from a prominent Holywood family, Leland Hayward in 1991 but in the same year, they broke up.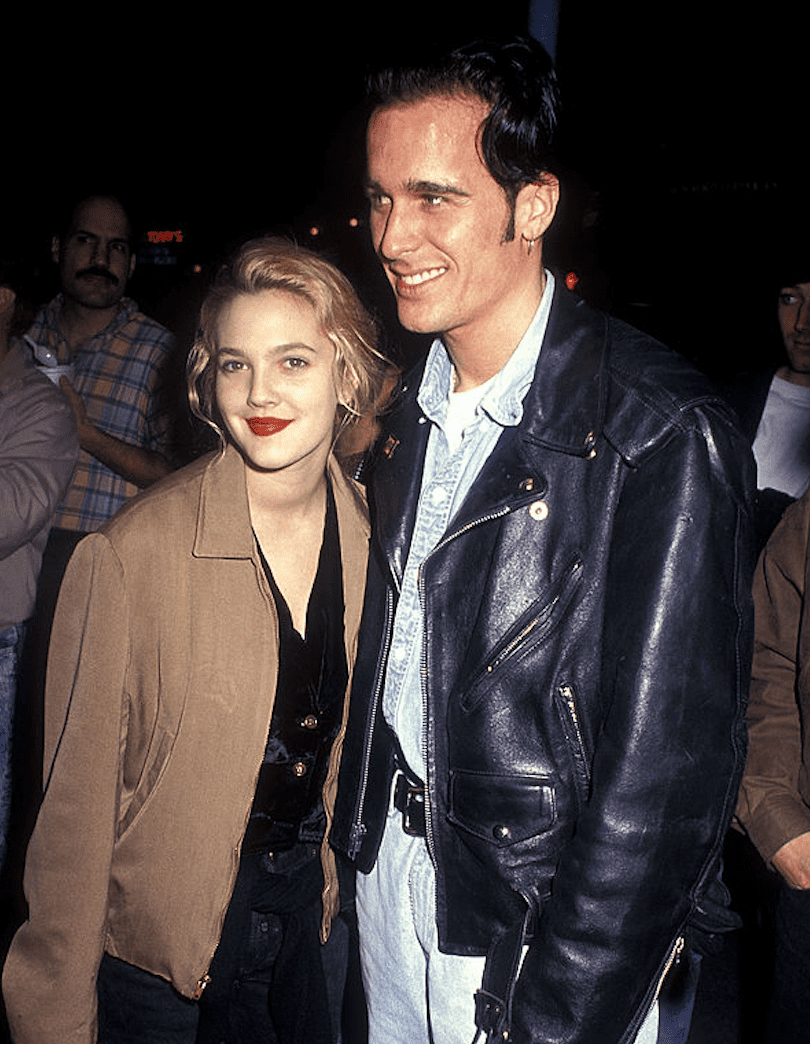 Just recently, Barrymore was spotted hanging out at The Central Park with her ex-husband Will Kopelman and their second daughter Frankie. Their first daughter Olive wasn't able to join them. On the other hand, Hayward had several marriages and kids before he died in 1971 at age 68.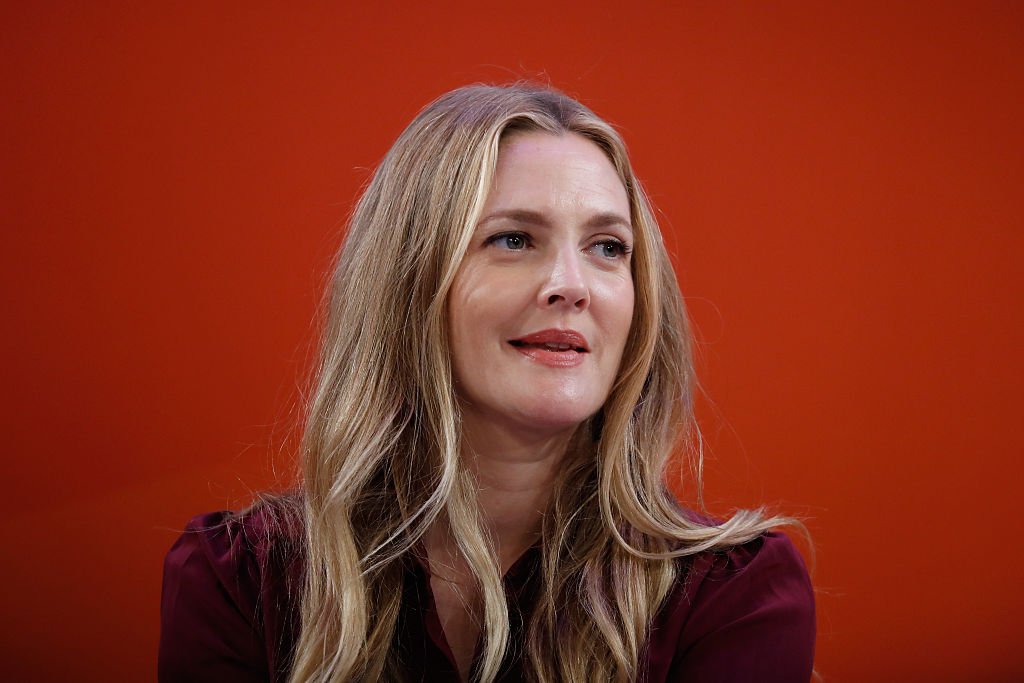 ---
20. SANDRA BULLOCK AND TATE DONOVAN WERE IMMUNE TO THE LOVE POTION
Before Sandra Bullock and her now-boyfriend, Bryan Randall got all these "you two should get married" teasing from their friends, she was formerly engaged to Tate Donovan. Bullock and Donovan dated after meeting in the film Love Potion No. 9. They got engaged in the middle of their relationship but broke up in 1994.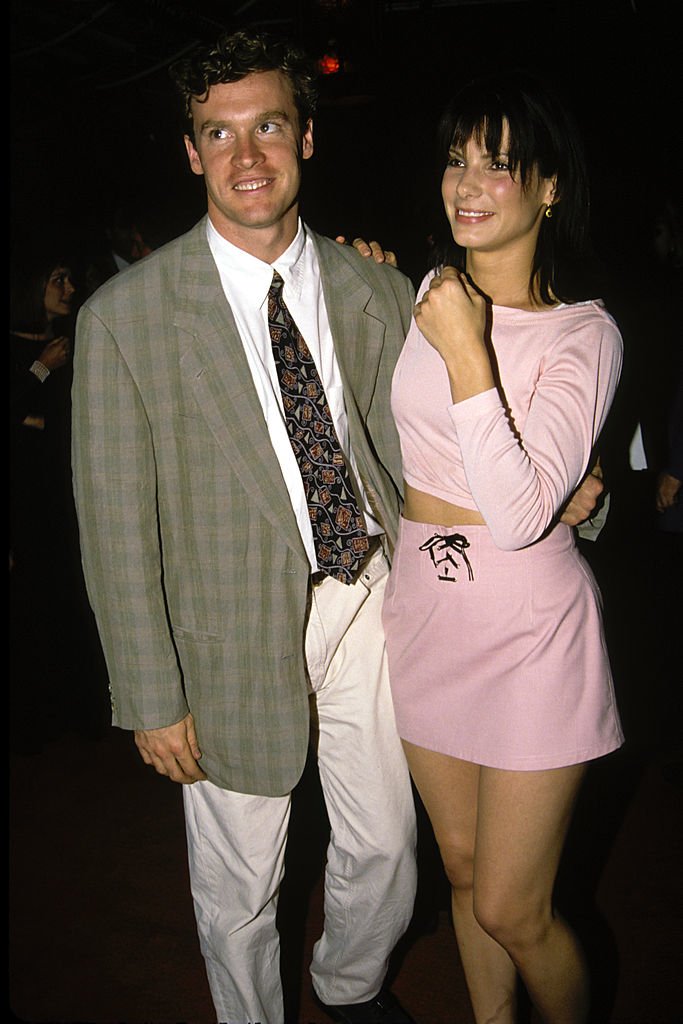 ---
19. PERRIE EDWARDS IS A PART OF ZAYN MALIK'S HISTORY
The former member of One Direction, Zayn Malik dated and got engaged to Little Mix darling Perrie Edwards. The two seemed inseparable since they both love music but in 2015, Malik broke up with his then-fiancé after four years of relationship. Malik is now ready to be a new dad, together with his girlfriend Gigi Hadid.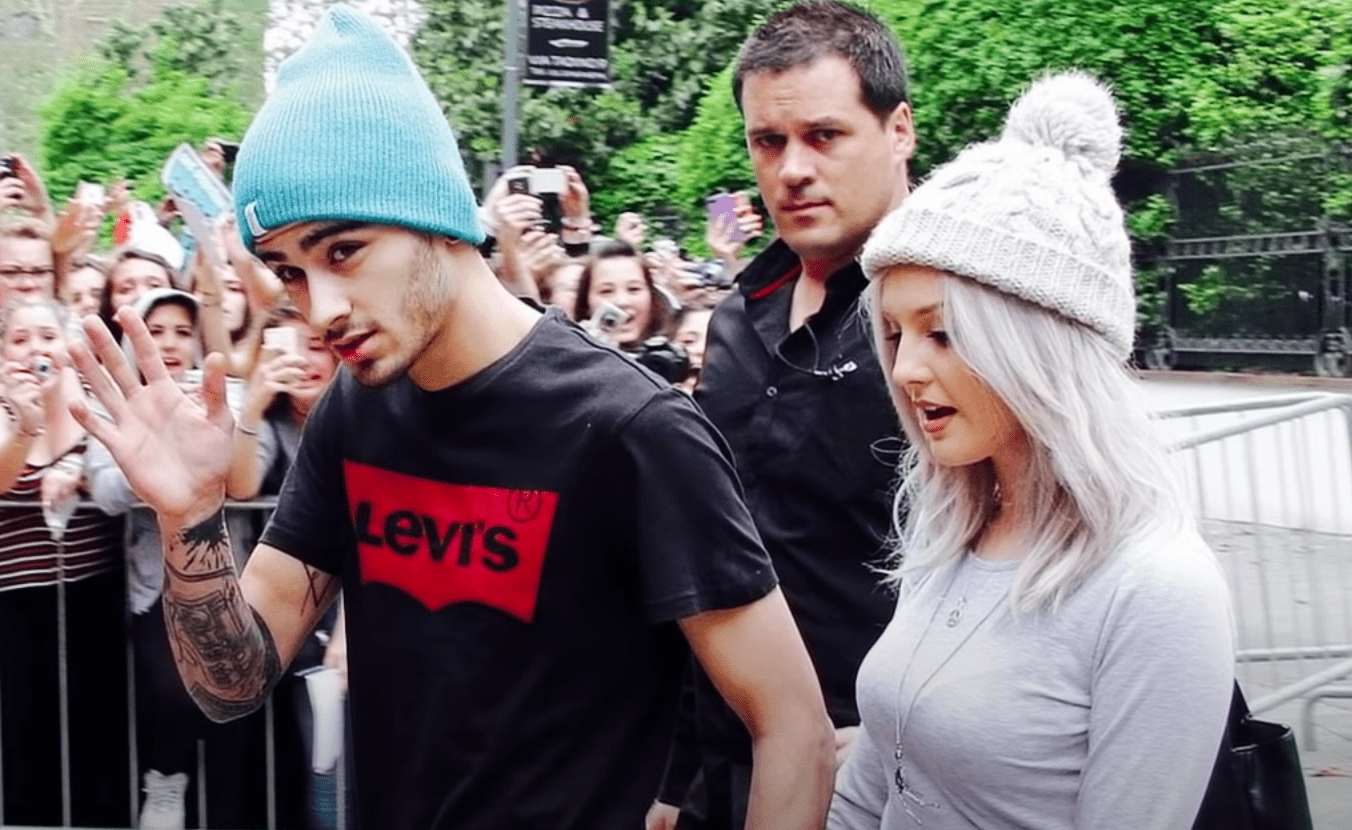 ---
18. ALANIS MORISSETTE AND RYAN REYNOLDS ARE NOT YOUR PERFECT CANADIAN COUPLE
Before Ryan Reynolds and his wife Blake Lively together walked down the red carpet of Hollywood, Reynolds was crazy over Alanis Morissette when they met at Drew Barrymore's birthday party and even decided to marry her. However,  She and Reynolds mutually decided to break off their engagement.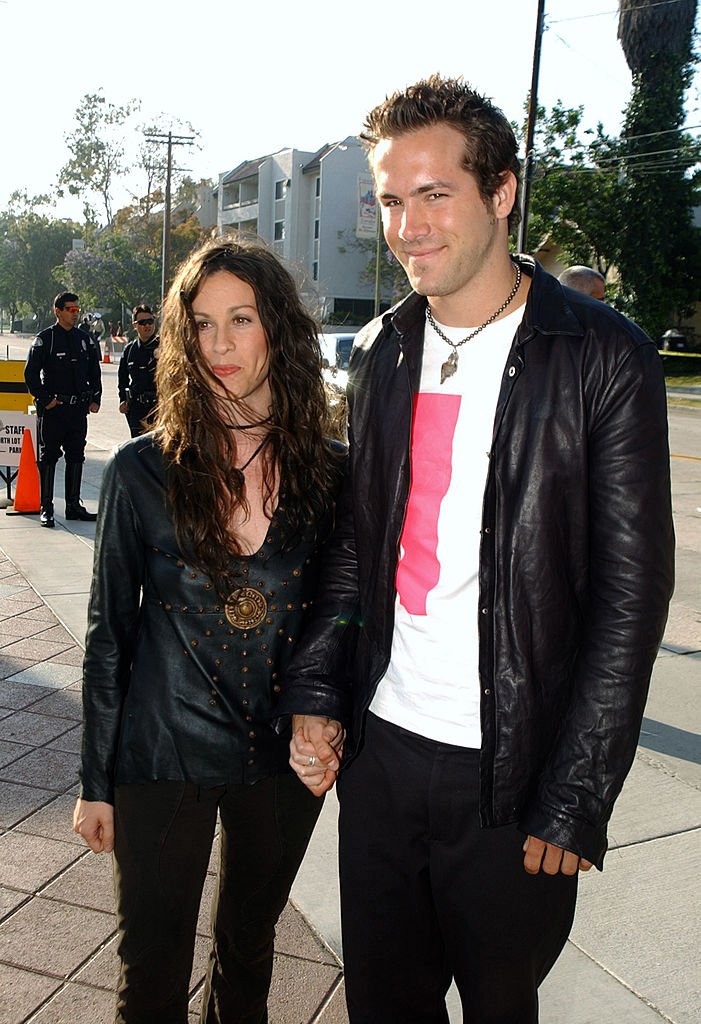 ---
17. SHERYL CROW AND LANCE ARMSTRONG ARE BOTH WINNERS IN THEIR OWN FIELD
The Grammy winner Sheryl Crow met and dated the Tour de France winner Lance Armstrong in 2003. After two years of dating, they got engaged in 2005 but called it off the year after. Armstrong then revealed that Crow was vocal about getting married and having kids. Now, Crow is already content with having two adopted sons.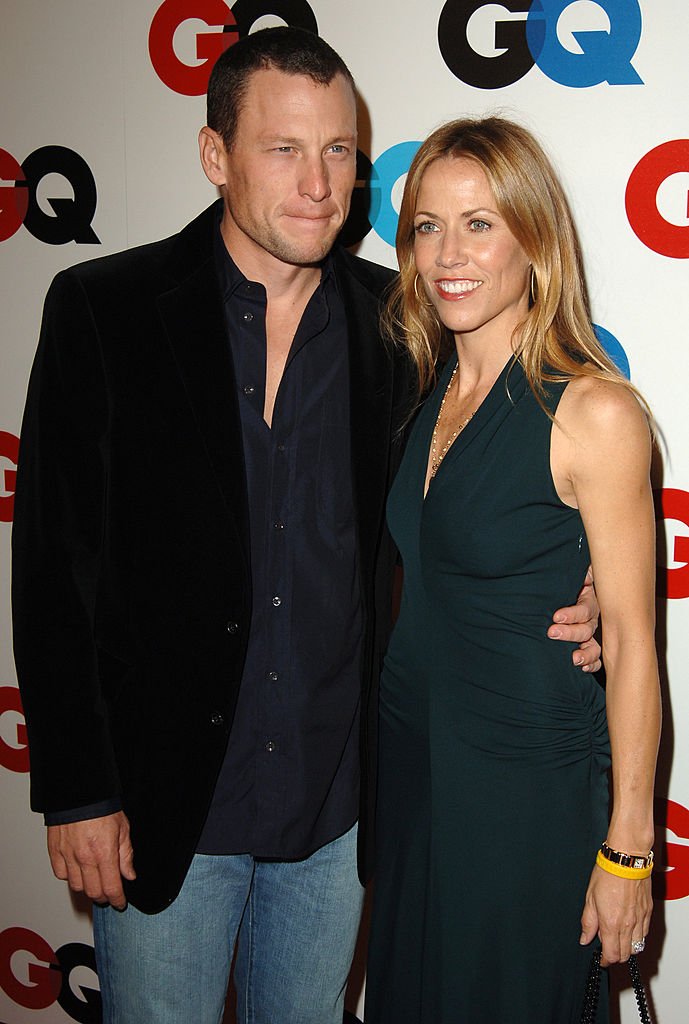 ---
16. JENNIFER LOVE HEWITT AND ROSS MCCALL SHARED TWO YEARS OF ENGAGEMENT
After meeting the set of "Ghost Whisperer'', the singer and actress Jennifer Love Hewitt dated the Scottish actor Ross McCall and the former star couple got engaged in 2007. After two years of being each other's fiancé, they broke up. Now, Hewitt has two kids with her husband Brian Hallisay. Meanwhile, McCall recently wrote and starred the movie "About Us".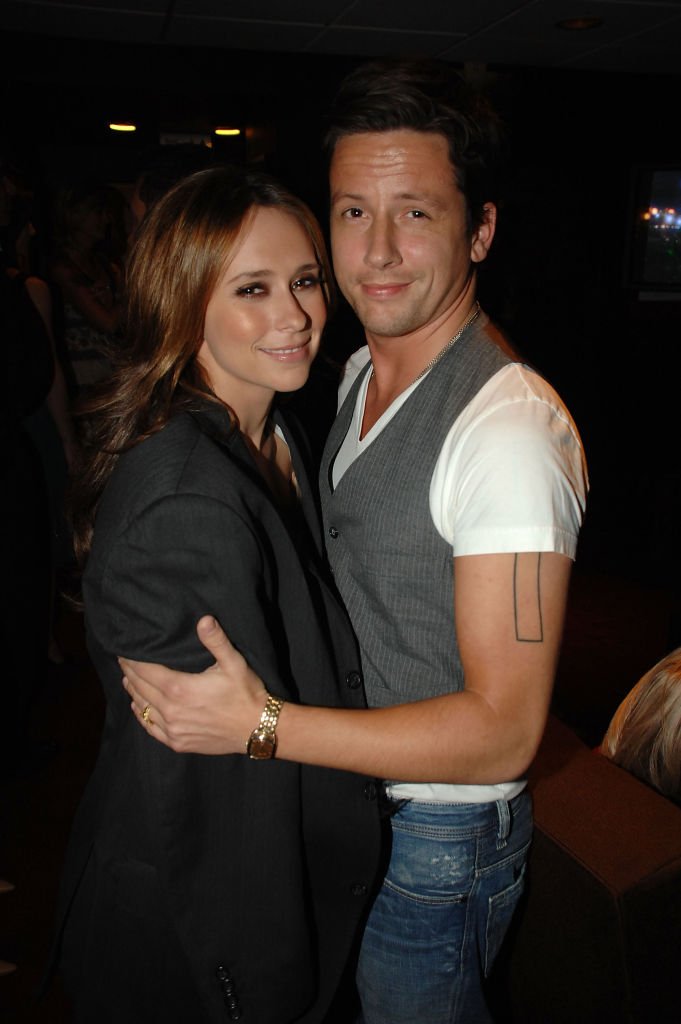 ---
15. KERRY WASHINGTON AND DAVID MOSCOW ARE NOT EACH OTHER'S HAPPY ENDINGS
Before the actress Kerry Washington married the NFL player Nnamdi Asomugha in 2013 and had three kids together, she was formerly engaged to actor David Moscow in 2005. Washington and Moscow broke up in 2007. The former couple has already moved on as One Last Night actor and has been married to Karen Riotoc since 2014.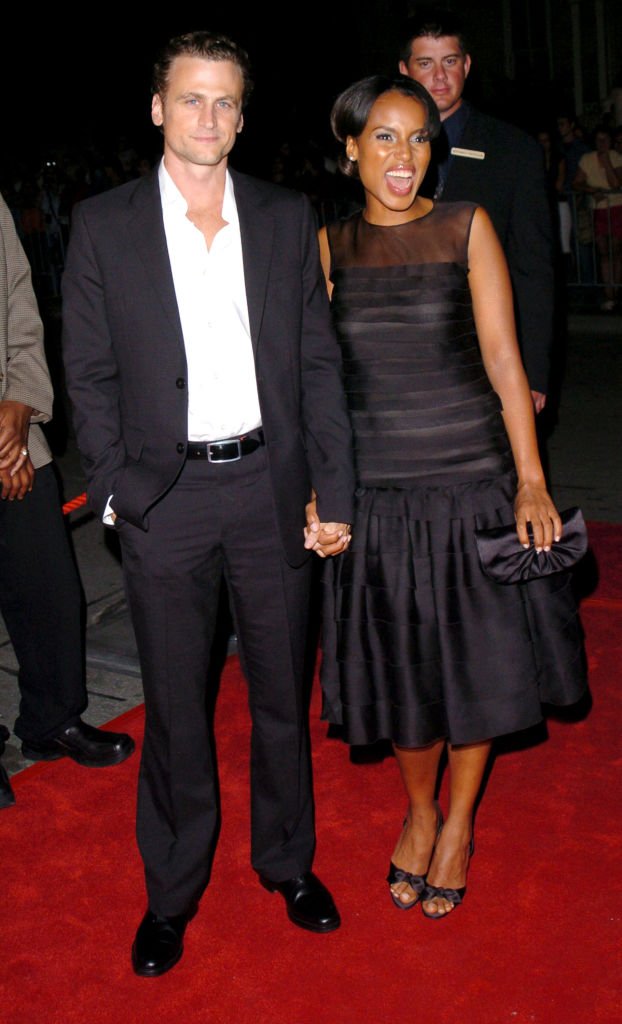 ---
14. SIENNA MILLER AND JUDE LAW CALLED IT QUITS
The American Women actress Sienna Miller and Sherlock Holmes actor Jude Law shared a sweet and shaky relationship from 2003 to 2011 and got engaged in between. Due to issues, the engagement was canceled. Now, Miller is the lovely bride of Lucas Zwirner while Law is expecting a baby as hi wife Philipa Coan is currently pregnant.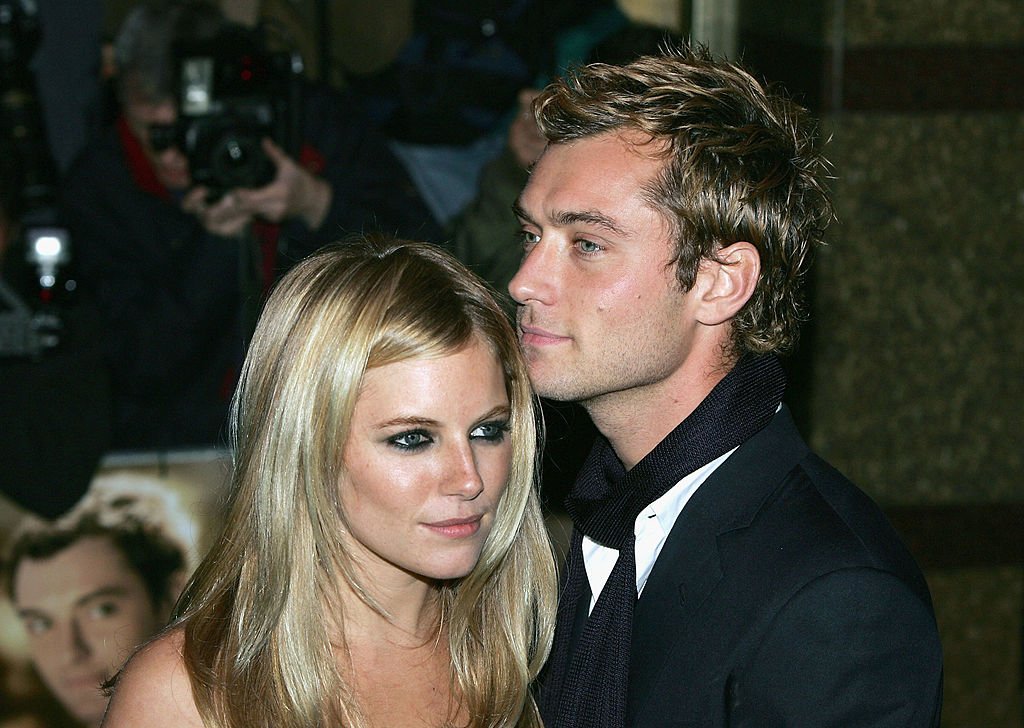 ---
13. JEFFREY DEAN MORGAN AND MARY LOUISE PARKER BECAME OFF-CAM COUPLE
Jeffrey Dean Morgan and Mary Louise Parker were other on-cam couples who became off-cam lovers. They co-starred in the TV series Weeds. Their engagement was broken off in 2008, while the series is still ongoing. Parker, later on, married Billy Crudup but they split in 2003 while The Walking Dead fame has been married to Hilary Burton since last year.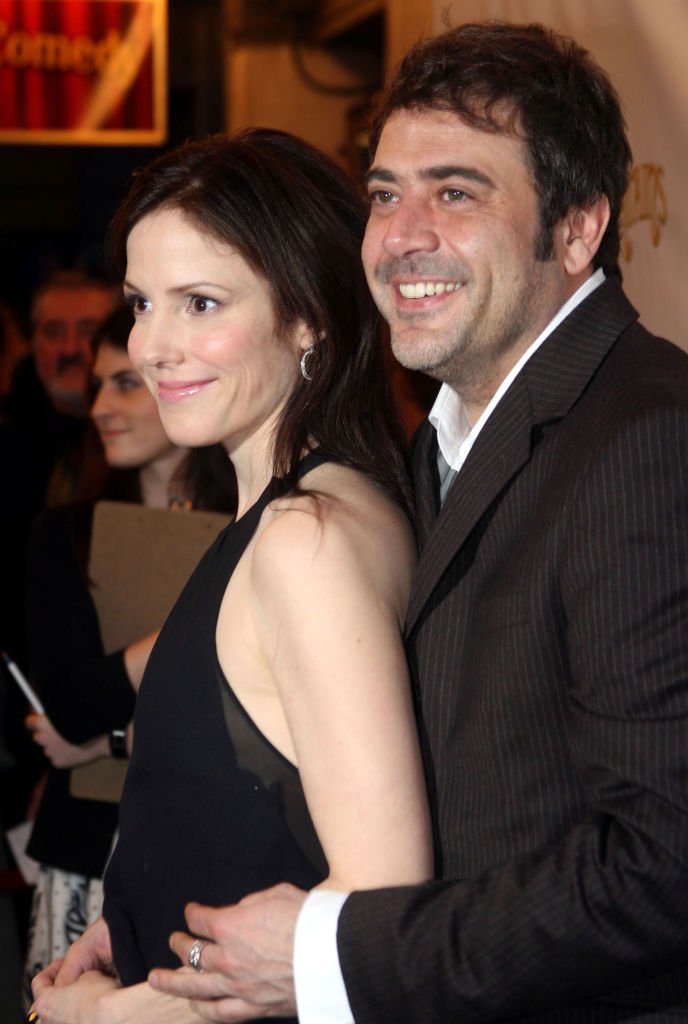 ---
12. ROBIN WRIGHT AND BEN FOSTER ARE HAPPILY MARRIED BUT NOT TO EACH OTHER
Robin Wright and Ben Foster worked together in the 2011 film Rampart and yes, they fell in love and got engaged in 2014. Later on, they reportedly broke up after years of sharing ups and downs of romance. Foster has now two kids with "The 70's Show" actress Laura Prepon while Wright has been married to Clement Giraudet since 2018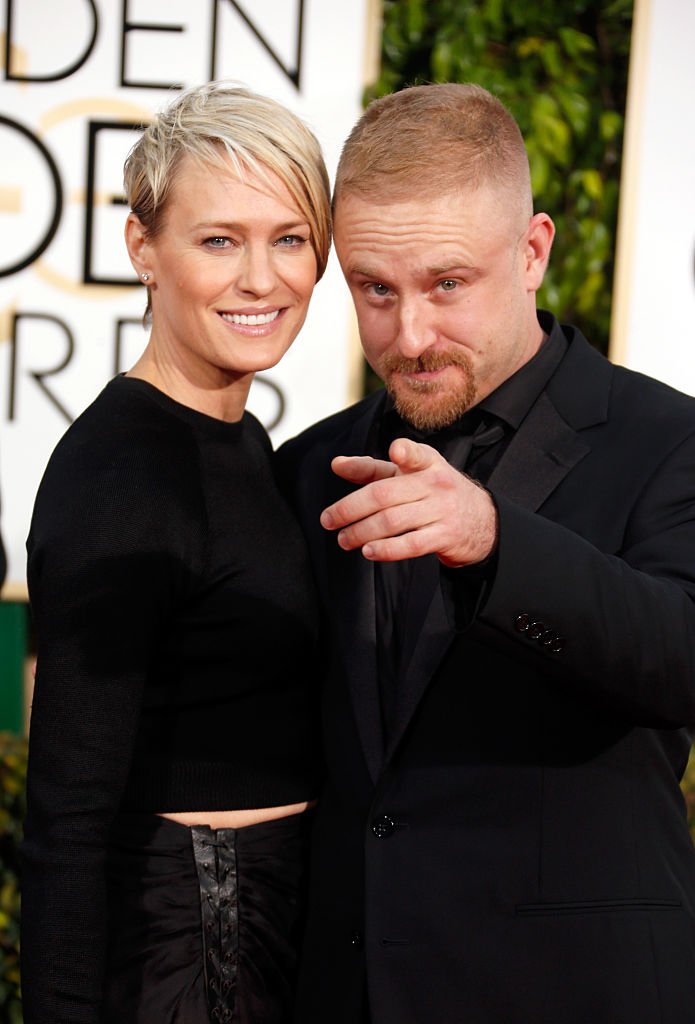 ---
11. NO MORE YOU AND I FOR LADY GAGA AND TAYLOR KINNEY 
The Bad Romance singer dated the actor Taylor Kinney for five years. The two are on-cam lovers in the music video of Lady Gaga's song You and I. They dated since then but their engagement was canceled in July 2016. Gaga is now in a relationship with Harvard alum Michael Polanski while Kinney is lip-tight about his love life.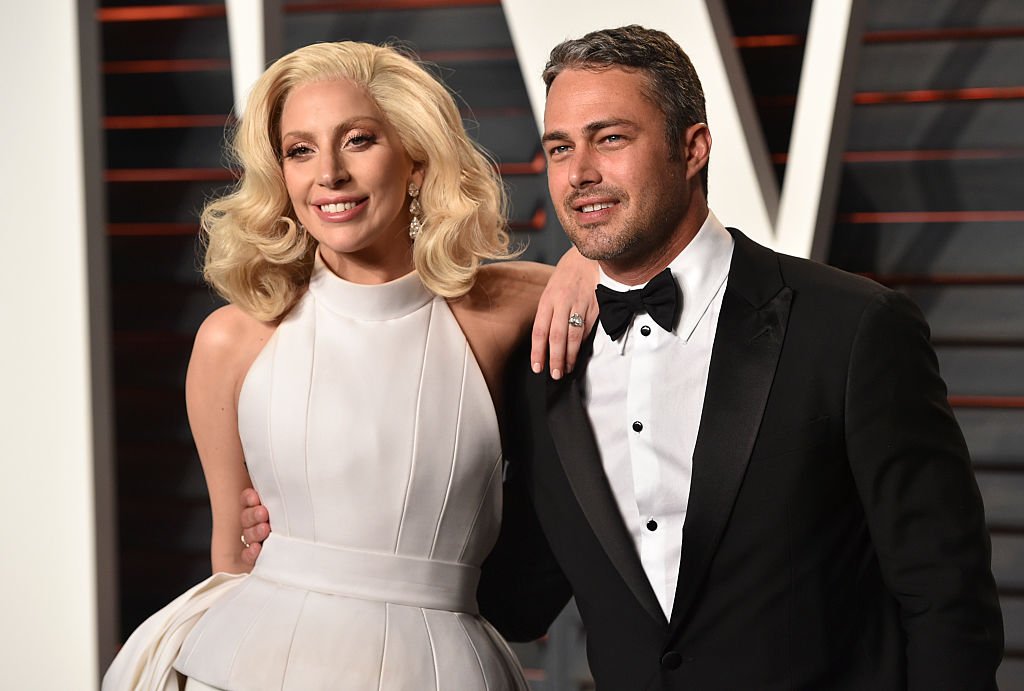 ---
10. KANYE WEST AND ALEXIS PHIFER WEREN'T ABLE TO RING THE WEDDING BELLS
Before Kanye West married the famous media personality Kim Kardashian, he formerly promised to ring the wedding bells with the fashion designer Alexis Phifer. West and Phifer got engaged in 2006 during an island escapade but they split up later on.
---
9. EVAN RACHEL WOOD AND ZACH VILLA SPLIT UP WITH BROKEN MELODIES
It was in 2015 that singer-actress Evan Rachel Wood and musician Zach Villa first met and started producing sweet melodies and love stories. Two years later, they called it quits, leaving their engagement rings behind after rising to stardom as a music duo. The Westworld actress now has a son with her former husband Jamie Bell.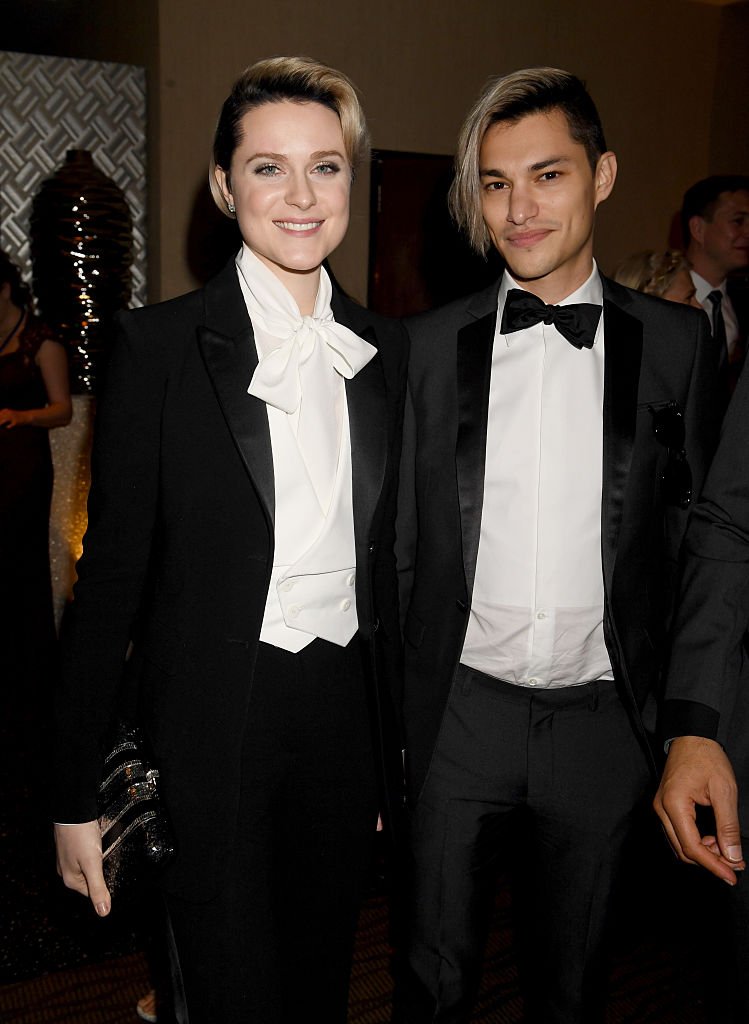 ---
8. GWYNETH PALTROW WASN'T READY TO MARRY BRAD PITT BUT HAS BEEN MARRIED TO GUY NAMED "BRAD"
After three years of being together from 1994 to 1997, fans swooned over the announcement that lovers Gwyneth Paltrow and Brad Pitt called off their engagement. Paltrow then revealed that as a then 22 years old, she wasn't ready to make that decision yet. Paltrow, later on, married Brad Fulchuk while Pitt has 6 kids with former wife Angelina Jolie.
---
7. PARIS LATSIS PRESENTED 15 RINGS FOR PARIS HILTON
Paris Latsis and Paris Hilton can automatically make us believe in forever just by hearing their name. The two dated for eight months and then in 2005, Latsis presented fifteen rings to Hilton during his marriage proposal. The same year, the Paris and Paris couple ended their engagement. Hilton is now Carter Reum's girlfriend while Latsis is dating Tamta.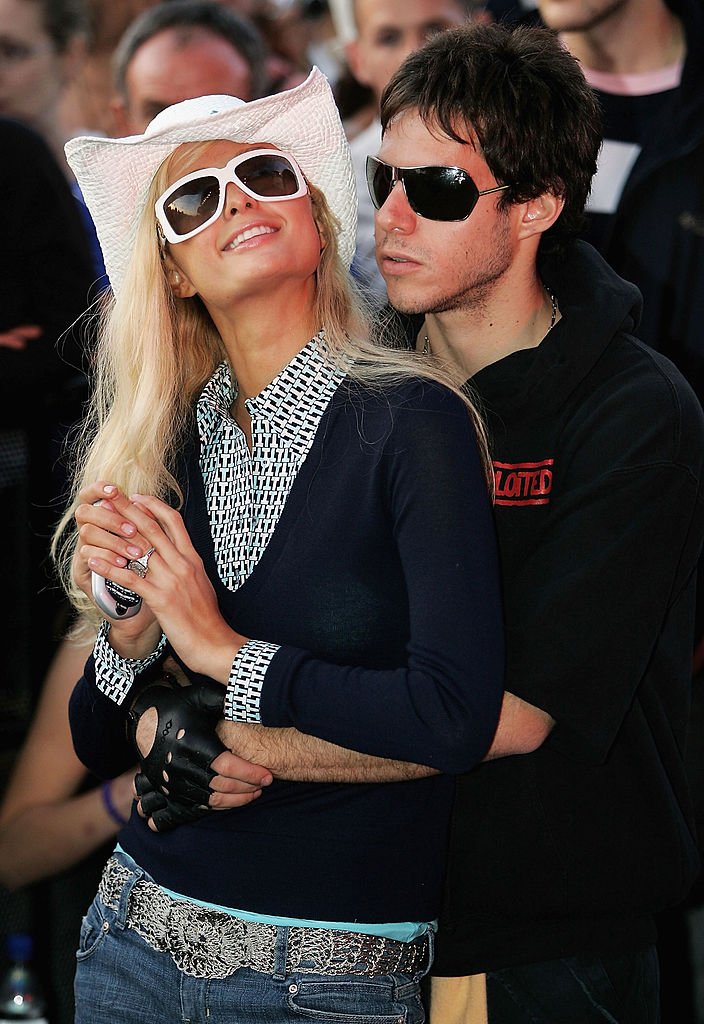 ---
6. JENNIFER LOPEZ IN NOT BEN AFFLECK'S GIRL ANYMORE
One of the most picture-perfect celebrity couples was Ben Affleck and Jennifer Lopez, who were then together called "Bennifer". They started dating in 2002 and got engaged in 2004. TIn the same year, they starred in the film "Jersey Girl". J. Lo ended her marriage with Marc Anthony in 2011 while Affleck is now Ana de Armas' boyfriend.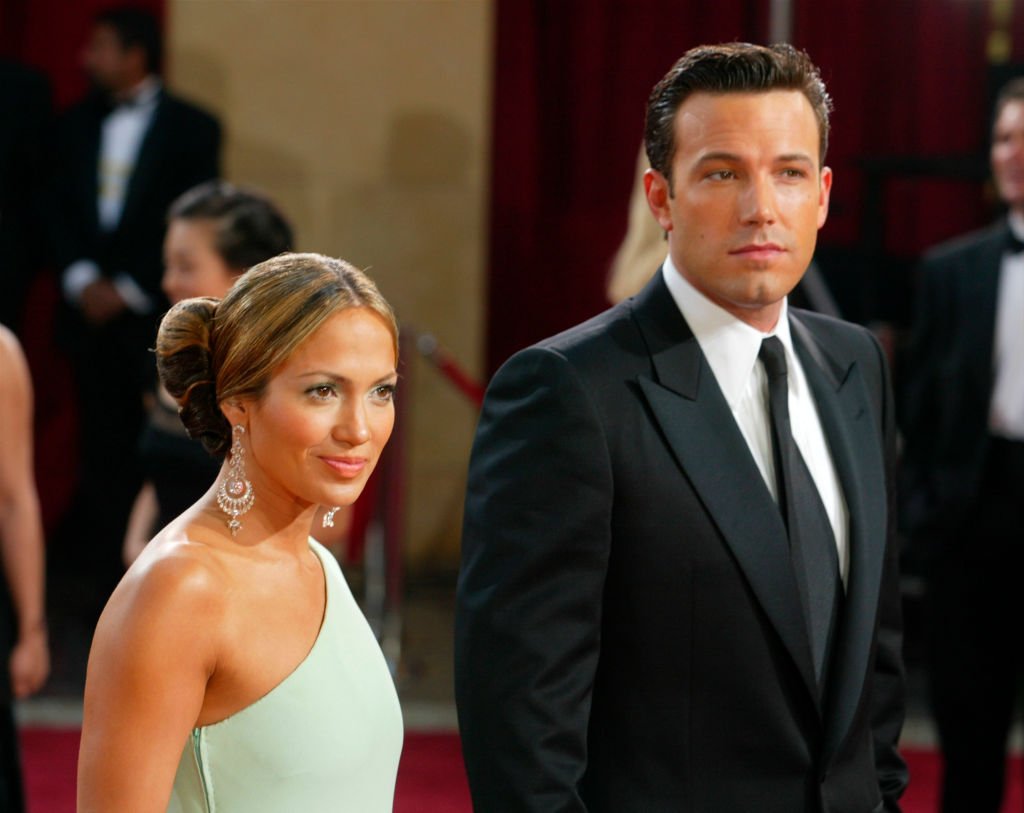 ---
5. ROB KARDASHIAN AND BLAC CHYNA WEREN'T SAVED BY THE RING
As we "Keep up with the Kardashians", let us reminisce about Rob's romance with Black Chyna. Throughout their relationship, they were often spotted showing affection to each other publicly. In 2016, they were engaged and a 7-carat ring was the witness. Sooner they went on a custody battle over their child as they canceled all their wedding plans.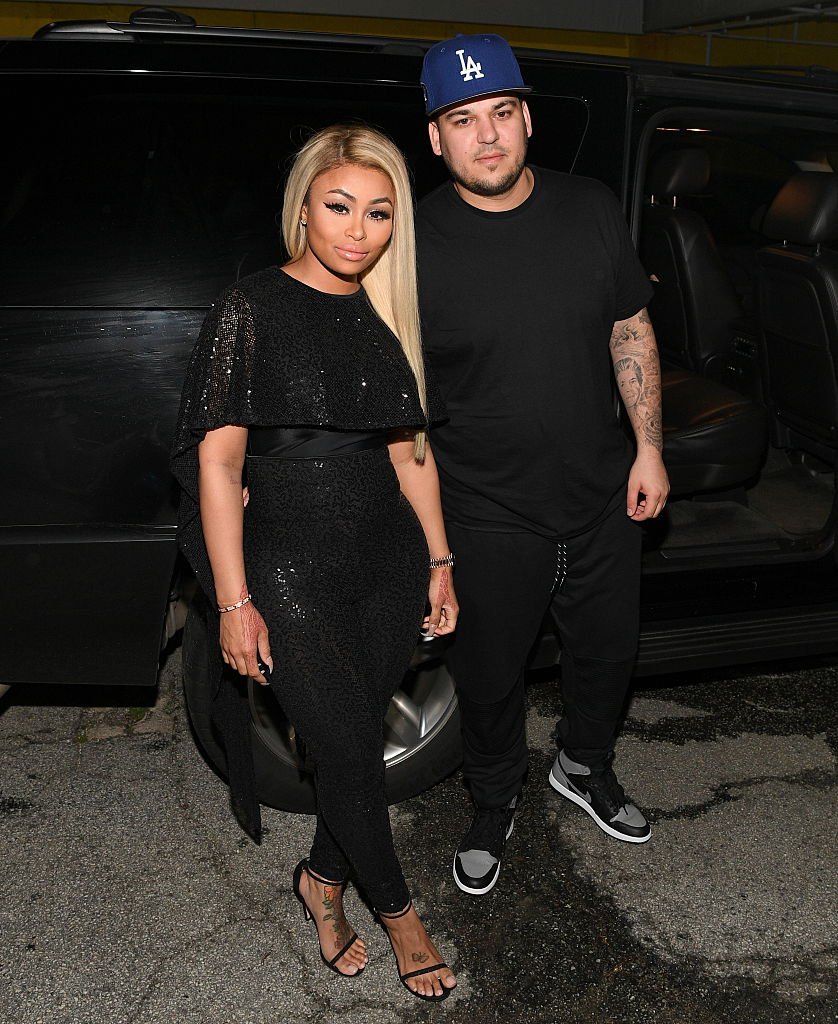 ---
4. NICOLE KIDMAN CO-STARRED THE DAUGHTER OF LENNY KRAVITZ, HER EX-HUSBANDS-TO-BE
The Happy Feet voice actress Nicole Kidman dated American Women singer Lenny Kravitz from 2002 to 2003. But it was in 2007 that Kidman revealed that they were secretly engaged but broke up eventually. Kidman appeared in Big Little Lies with Zoë, Kravitz's daughter. Meanwhile, Kravitz's ex-wife, Lisa Bonet is married to Aquaman actor Jason Momoa.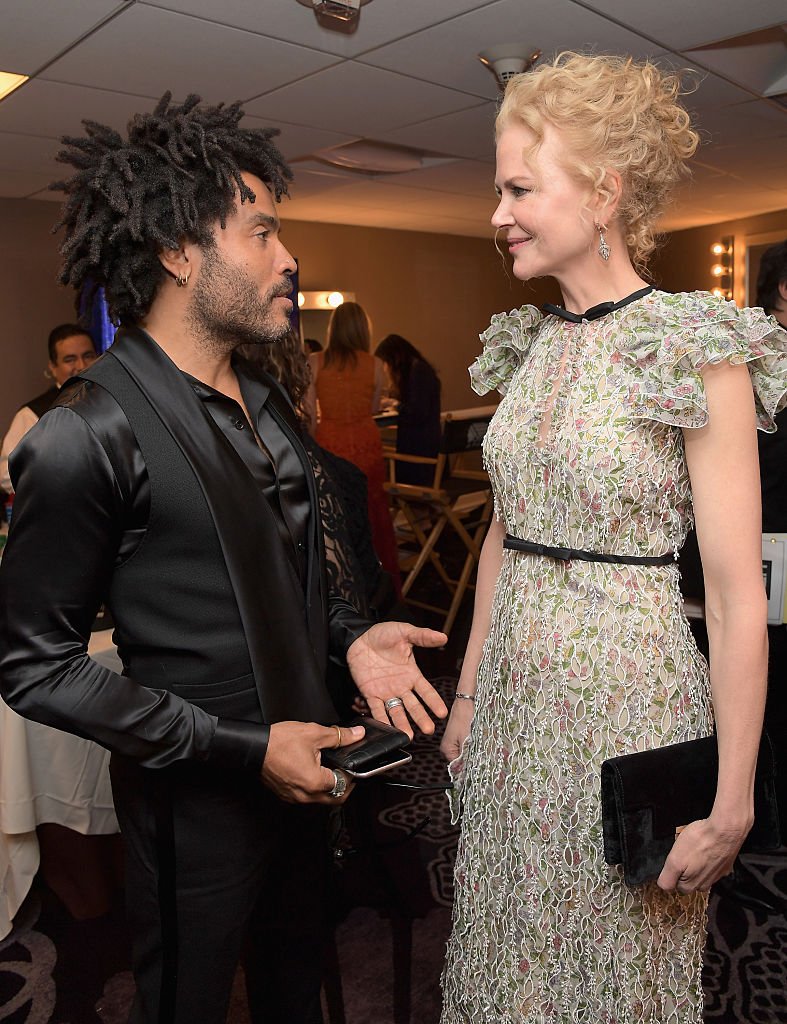 ---
3. DEMI MOORE AND EMILIO ESTEVEZ WERE LOVERS BORN FROM THE BRAT PACK
The Brat Pack members Demi Moore and Emilio Estevez were both 80's gems as they co-starred in the film St. Elmo Fire. They broke off their almost nuptials in 1986. Moore is currently single after three failed marriages while Estevez was recently spotted hanging out with a lady in a fedora hat, years after his divorce with Paula Abdul.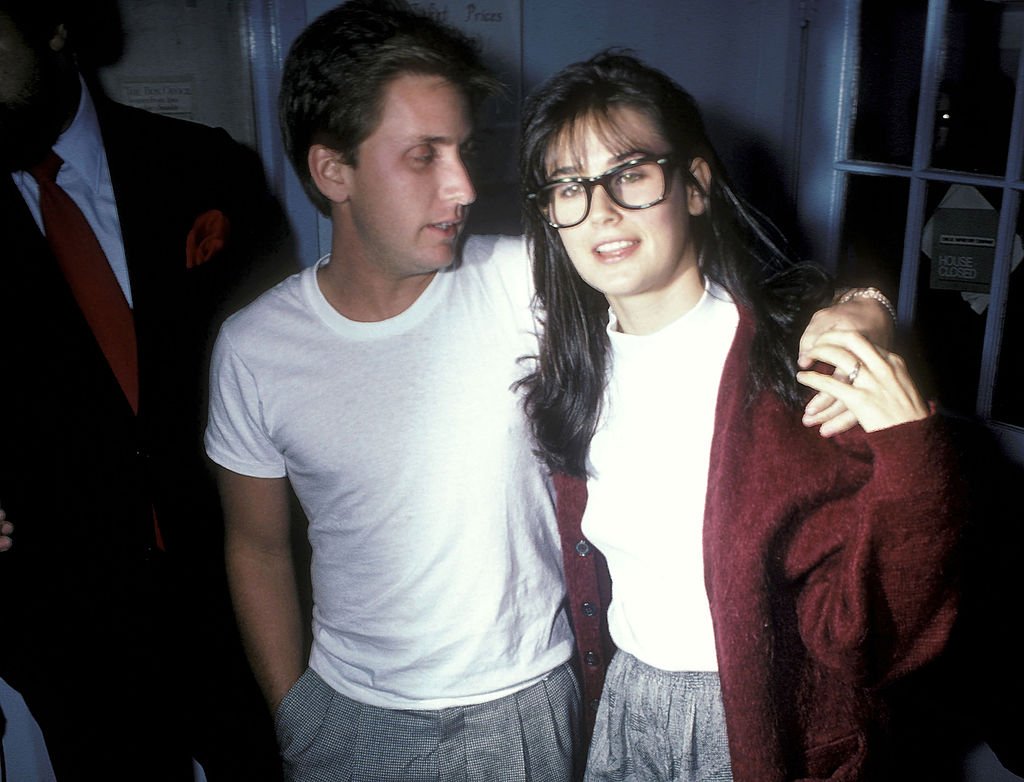 ---
2. WINONA RYDER WAS BEHIND JOHNNY DEPP'S TATTOO THAT READ "WINONA FOREVER"
The film Edward Scissorhands bloomed the romance for Johnny Depp and Winona Ryder in 1990. They were set to be married as Depp proposed to Ryder and even got a "Winona Forever" tattoo. However, their relationship ended in 1993. Now, Ryder is in a relationship with Scott Mackinlay Hahn while Depp is facing court battles against his ex-wife Amber Heard. 
---
1. KIEFER SUTHERLAND AND JULIA ROBERTS CANCELLED THEIR WEDDING THREE DAYS BEFORE THE BIG DAY
As then rising acting stars, Keifer Sutherland and Julia Roberts made a powerful Hollywood duo. The Flatliners stars already completed their star-studded guest list for their wedding but three days before they were set to tie the knot, they both made a decision to call it off.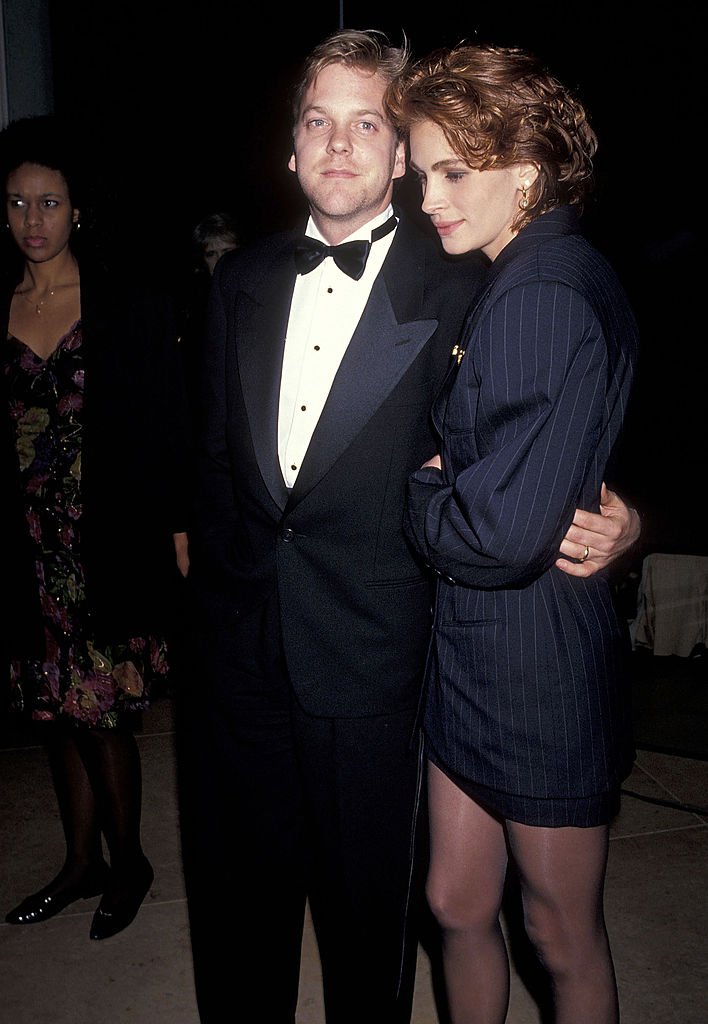 Last month, Roberts celebrated 18 years of marriage with her husband Dany Moder together with their three kids. Meanwhile, Sutherland already let go of their past as he was recently spotted in Los Angeles with his long time girlfriend, the actress Cindy Vela.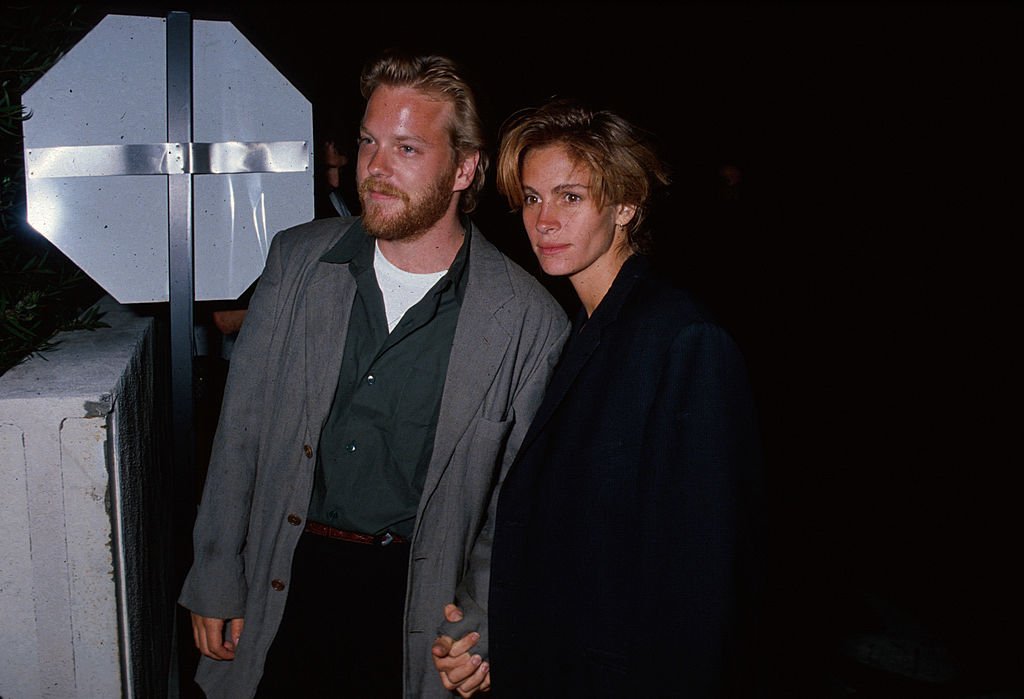 It's a dream come true for two people who are in love to tie the knot. However, love and romance in all angles have their fair share of ups and downs. One common thing about the almost "I do's" of these former couples is that they didn't think of what-ifs anymore. Instead, they moved on without bitterness.