The Kissing Booth Backstage: Off-Screen Stories And Dating Advice
The Kissing Booth 3 planned to be released in 2021 and there are so many fun Kissing Booth cast secrets that you must know! Like Taylor Zakhar Perez dating advice, the casts first kiss stories and romantic quarantine date ideas! We've got the low down on all the behind the scenes details. Read more to find out!
---
TAYLOR PEREZ AS MARCO
Okay, so everyone's crushing on Hollywood's newest star, Taylor Perez, so let's just start with him, shall we? In an interview with The Hollywood Reporter, the main cast shared their fun quarantine date night ideas! What's NOT to love about Taylor's answer? He loves that scene in the movie Sixteen Candles with the candlelight and birthday cake.
"I would just get like tons of candles in the living room and turn all the lights off and it's just the two of you, and just have a romantic floor dinner."
---
Apart from his romantic notions, Perez and his co-star Maisie also agree that it's important to form an emotional connection - "the intimate conversation side of things"- with someone before the physical side of things. He thinks that's how you really get to know somebody. Now that's some solid dating advice right there.
It's no wonder King's first reaction when she met him in their chemistry read was "Holy Handsome"! Now, although it's hard to believe such a heartthrob can have embarrassing life moments, he has them too, just like the rest of us. Like when he was a kid, and he refused to do anything speaking on stage at the church he went to.
---
So they put me in a lamb costume in the nativity and I just had to sit there. Apart from that, can you believe he's never walked the red carpet ever before? This would've been his first, and now we're stuck in a pandemic! So, have you wondered if there's anything Taylor CAN'T do? I mean, he's musical, he can dance, he's athletic.
Well, he had to learn how to play the guitar from scratch. He obviously has musical talent, though, because he plays the piano in real life. Still, he had to practice on the strings for three hours per day for two months! Speaking to Netflix, he said:
"It was nerve-racking because in every scene I'm performing in front of extras."
---
He added that the DDM competition, which was filmed in front of 2 000 extras, helped get him over that initial stage fright pretty quickly. Woaw - now that would make our fears worse, just saying. Emm… talking about nerves - Taylor had no idea what movie franchise he was auditioning to join! Maybe that helped with her pre-audition jitters?
---
JOEL COURTNEY AS LEE
The always-smiling Joel is adored by his fellow cast members for always brightening their days and making them feel calm in difficult moments. In an interview with Teen Vogue, Joel shared his first-kiss story - and it's awkward yet hilarious. As he explains, he's classically really uncomfortable around girls and so he didn't date.
---
His first kiss was in a chemistry read. Yeah, and as if that's not nerve-wracking enough, he had to kiss four girls in a matter of 30 minutes! Poor Joel, we feel you! We're happy to report that Joel's luck with women has clearly turned, considering that he recently proposed to his long-time girlfriend AND Childhood Friend, Mia Scholink.
He proposed to her on Valentine's Day of this year. He told the Hollywood Reporter that one of their favorite quarantine date activities are picnics. They like to go and get food from a restaurant but then "mask up", get the food and then go have a classic picnic in the middle of nowhere.
---
JOEY KING AS ELLE
Just like Joel, King's first kiss was also for a movie - when she was 14 years old. It was with Keegan Allen (who's 10 years older than her, by the way), and she initially didn't want anyone to know it was her first kiss, but the crew leaked her secret, so she was quite embarrassed.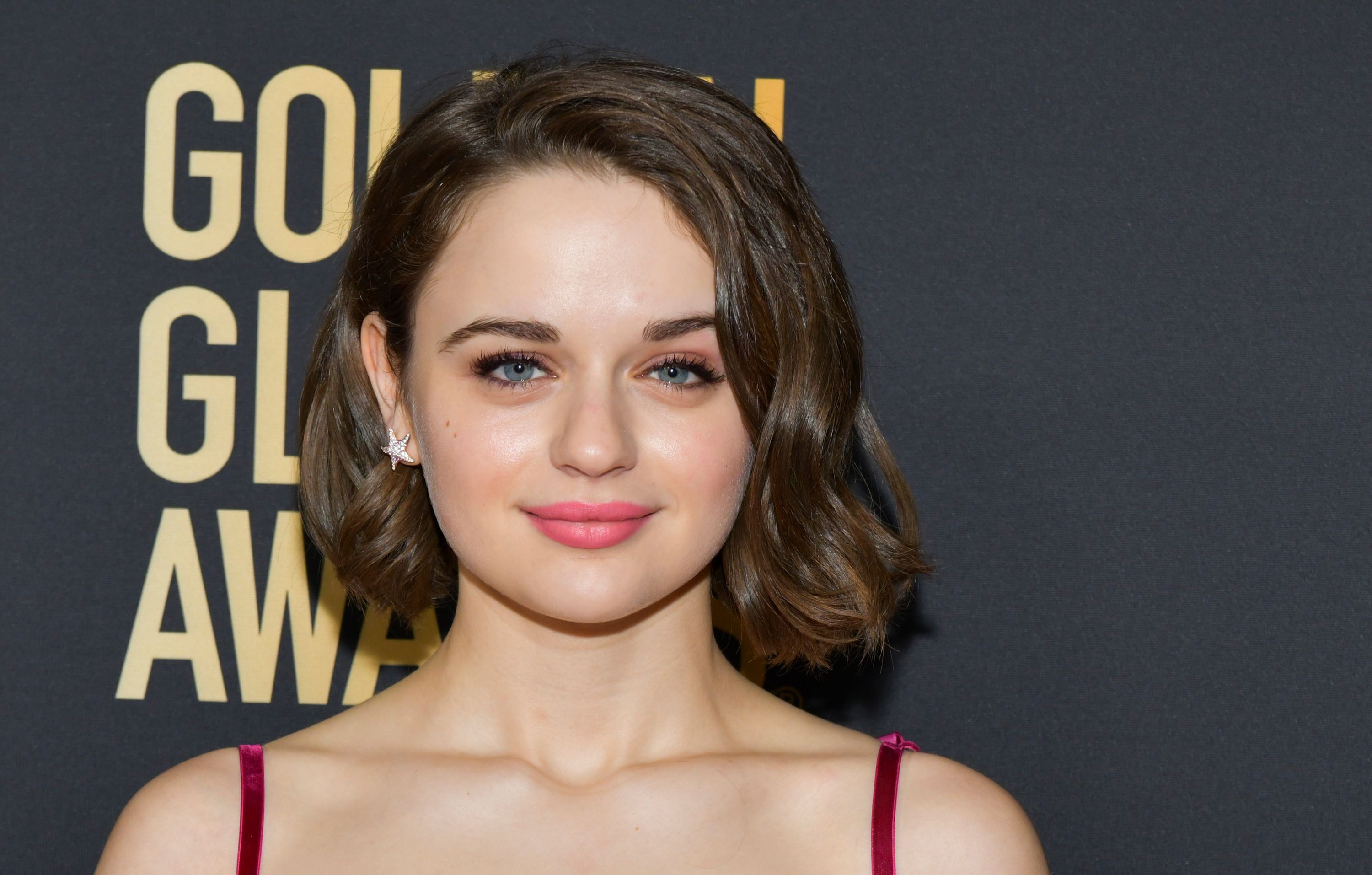 ---
Luckily he was really sweet about it, she says. Now here's a strong female lead! So strong, in fact, that in the initial casting, King got the role WITHOUT having to audition! That's so surreal, right? Yeah, she was surprised too. Speaking about wanting the role, Joey told PopBuzz:
"I remember when I read the script for The Kissing Booth I called my reps and said, 'When can I audition?' They were like 'Oh, the part's been offered to you', and I was like 'No way'."
Luckily enough for producers, Joey not only proved to be a talented actress but also a dancer! Taylor has complimented her on how easily she learns her moves! Speaking of epic dance scenes… have you seen the behind-the-scenes footage of Taylor and Joey's dance sequence?
---
When fans spotted it on the two stars' respective Instagram profiles, they were surprised because they thought the DDM practice sessions were shot in an arcade! Well, we're here to tell you that, YES, they were indeed shot in the arcade.
But, as Perez clarified in his comments, the version with the green screen was done additionally, to get more close-up shots. Cool right? Can we just gush about how talented they are? So on top of her dancing talents, Joey is hiding even more surprises!
---
She served as an executive producer in The Kissing Booth 2! Yup, the film's director Vince Marcello says he remembers a phone conversation where they asked King's opinions. He recalls how King pointed out that she's the demographic of the movie and gave super insightful ideas! Marcello says:
"I actually got emotional as I was listening because I was like: She sounds like a producer. She has that in her DNA and we're going to watch her blossom even more."
---
Seems like we should keep an eye on King's bright future, don't you agree? Yes, at only 21 years old, she's a force to be reckoned with. For example, she had to shave her head for her leading role in "The Act" right before filming this sequel.
So how did she keep Elle's look? Well, she wore a wig. Actually, she had three in total - and even named them. Nice to meet you, "Ralph" and "Mrs. Fletcher"! Makeup designer Christa Schoeman named the third wig "Delilah". On that note, next!
---
JACOB ELORDI AS NOAH
He's been with us since the first movie, and while all the attention has shifted to Taylor, we just want to gush at how talented of an actor Jacob is! For one, we're super impressed with Jacob for learning how to ride a motorcycle for his role as Noah. Pssst! Elordi also did ALL his own stunts. Speaking to Just Jared, he said:
"On the set of The Kissing Booth, I learned how to ride a motorbike and have been obsessed since. Mum, if you're reading this… I'm buying a motorbike." Cute, right?!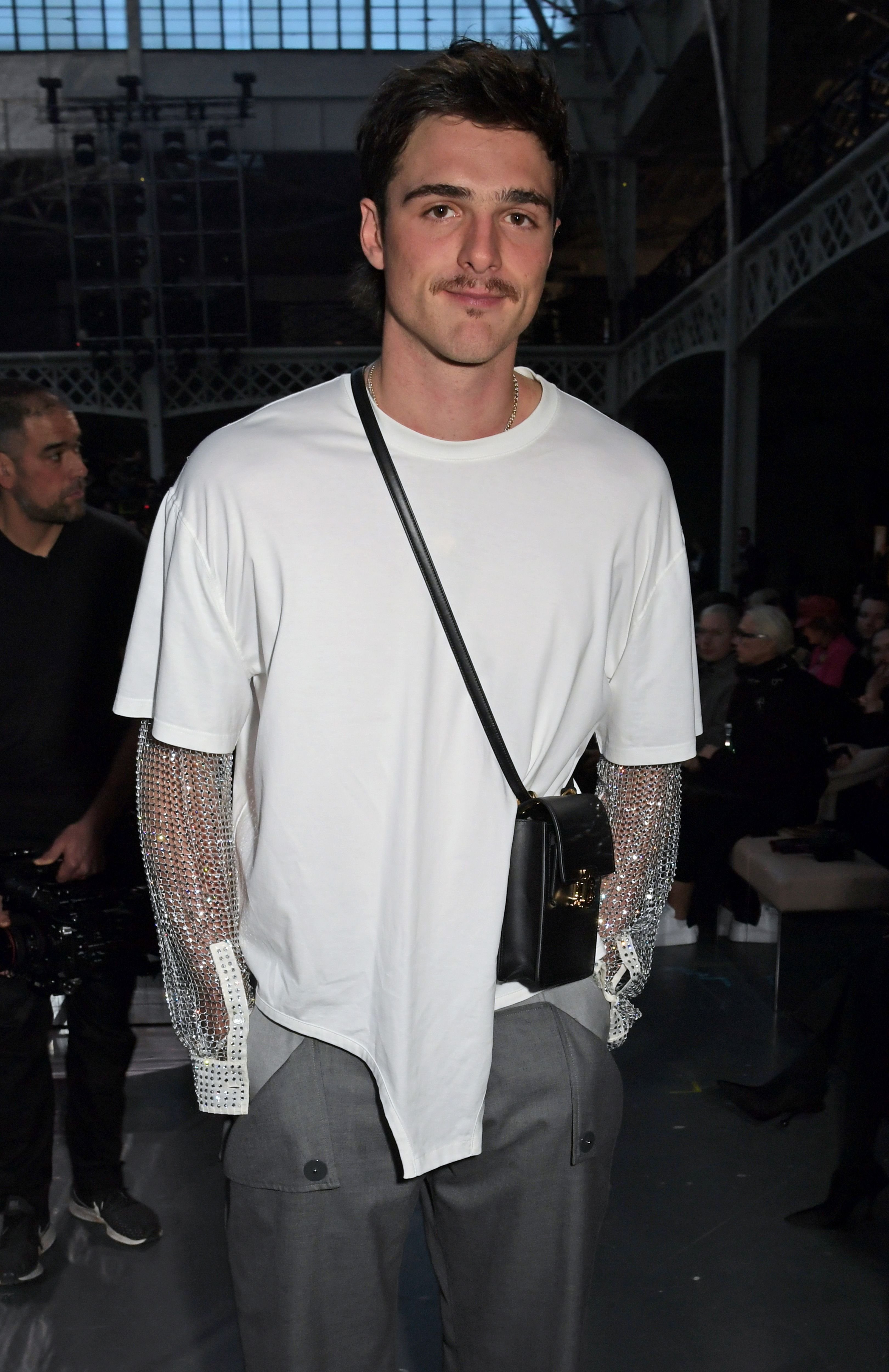 ---
Let's address the elephant in the room. Fans are saying Jacob looked miserable in interviews and while filming the sequel, because they think he's missing Joey after their break-up. Now, while we're sure it must've been awkward, they're professionals.
In truth, Jacob addressed the rumors, saying he WASN'T miserable, he was tired! As he told Access Hollywood, he literally finished Euphoria and then got on a plane and flew to South Africa, so that was a dramatic shift mentally and physically.
---
He also joked about having a "resting miserable face. You know what it is! It's because I'm usually thinking a lot." And though Jacob has a full Coolest Guys Ever starter pack and hot looks, he himself doesn't enjoy all the attention that comes with it that much.
Speaking to Men's Health, he reveals that the intense focus on his body - and washboard abs - is what drove him crazy! While shooting in South Africa, for example, Elordi had a hectic fitness routine that saw him in the gym seven days a week, twice a day.
---
He really did NOT enjoy all the attention and quickly started feeling disillusioned about all the attention on his body instead of his hard work acting. He was also very young and there was a lot of attention surrounding his physical appearance.
" It really bothered me. I don't identify with that whatsoever. I was trying to prove myself and be known as an actor. It was so much working out and I hated every second of it."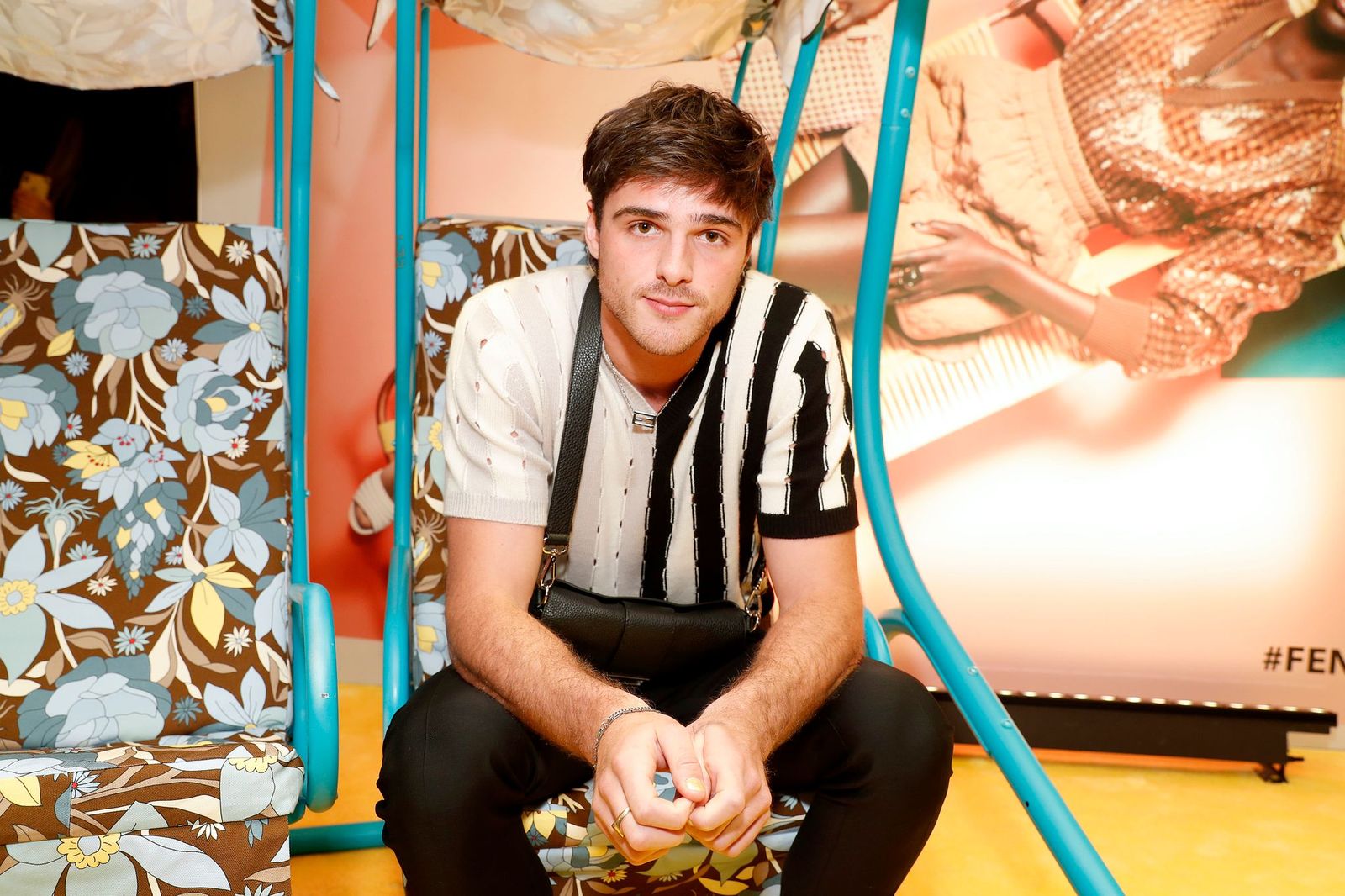 ---
We can buy into that! He looks like a quiet, chilled guy in real life who doesn't like to be in the spotlight all the time. AND he loves reading - he's just a deep guy. While playing a game of Kiss me or Miss me with E! News, he said that if his partner doesn't like reading, it wouldn't be the best match!
Especially if they yell "Nerd Alert" whenever he cracks open a book. No wonder he loves hanging out with smart girls like Joey and his Euphoria co-star, Zendaya. The interviewer also asked the cast what they'd do if they found out their partner is into Internet trolling of celebrities?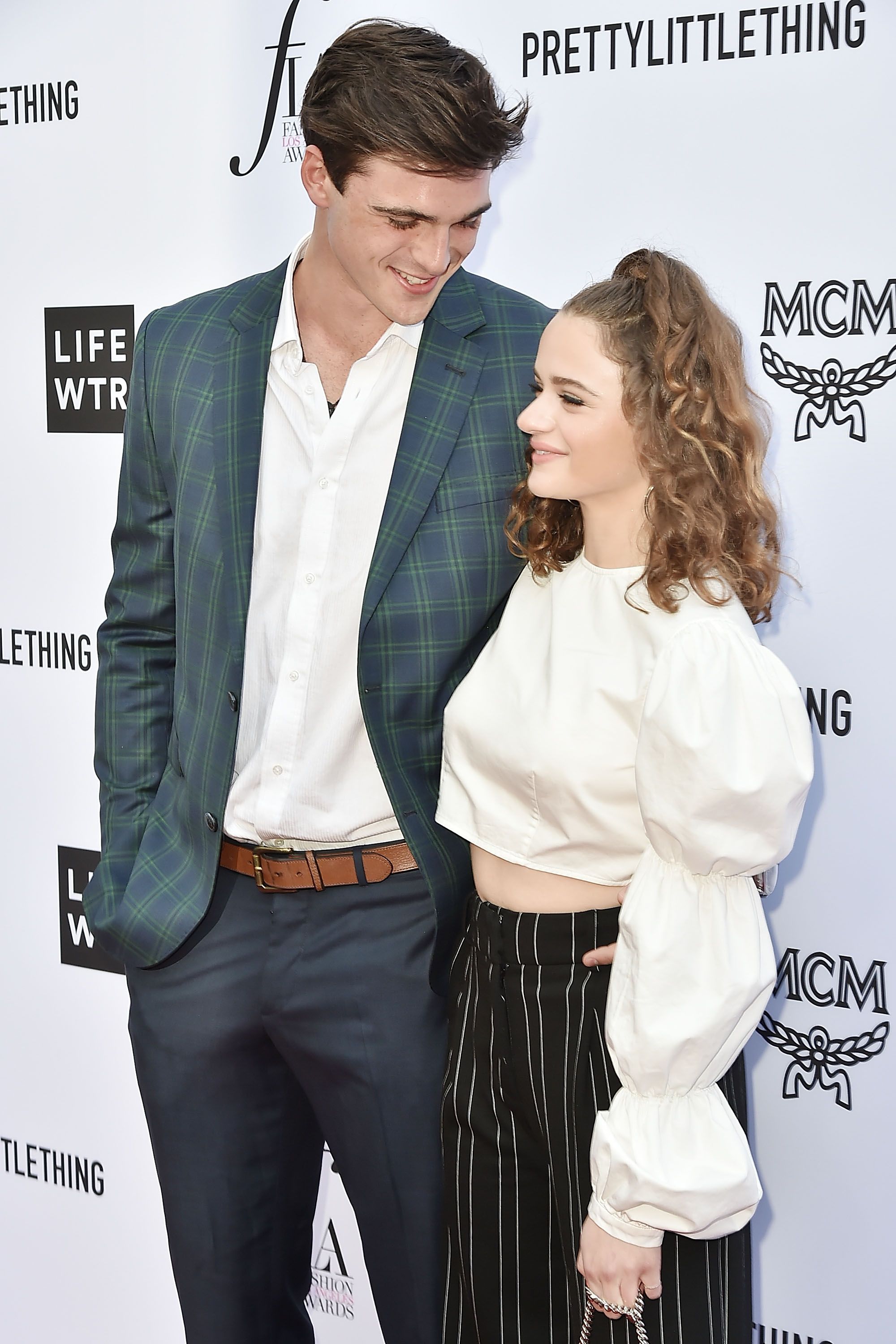 ---
MAISIE RICHARDSON-SELLERS AS CHLOE
Who spent her time training with a champion pool player for her role? Yup, you guessed it! Maisie only learned this skill shortly before filming. "It was a childhood dream for me to be good at pool, so when I saw that in the script, I was like, 'Yes!'", she told Netflix.
---
On the close bond between her and the cast, Maise told Elle how the cast had the best time when they were in South Africa for four months. "We were each other's support, we were each other's family. We had way too many long rambling field walks and hikes, climbing mountains, [going on a] safari."
Say what? South Africa? Yeah, while the film was set in sunny California, most of the second movie's filming was shot on location in Cape Town, South Africa. Because filming took place in SA's coldest months, the wardrobe team didn't have an easy job of finding clothes that looked like they belonged in summer!
---
But back to Maisie, the actress can't praise her co-actors enough, saying that it's normal to have first-day nerves and worrying if you'll fit in. Luckily, her fellow stars welcomed her with open arms and hearts and she says it's a family she'll always cherish.