9 Parenting Rules From Dwayne Johnson
Dwayne 'The Rock' Johnson is a big tough guy but it's disguising the biggest heart and the sweetest father. The Jumanji star is making it big in Hollywood right now and the highest-paid actor of 2020 but he is also in the running for the greatest dad in the world award. Let's take a look at some of his best parenting tips.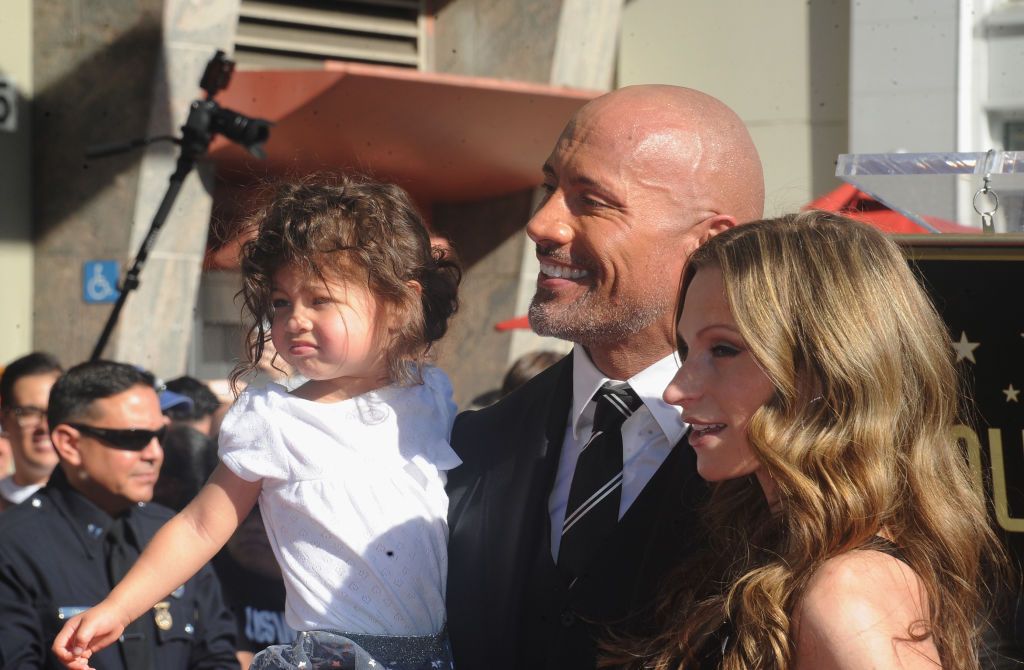 ---
1. EMPOWER YOUR CHILDREN
The former wrestling champion turned Hollywood actor is the proud father of 3 daughters Simone, Jasmine, and Tiana. It is important to him that his children feel they are strong and smart enough to achieve anything, especially because they are girls. He instills feminist values in them to ensure they grow up to be powerful women. 
The actor shared his feminist wishes for his daughter Jasmine in an inspiring Instagram post: "By 5, you'll be looking people in the eye when you firmly shake their hand. By 8, you'll know how to fish, drive daddy's pick up truck and do cardio. And by 10, you'll be able to directly say to people, "Great job, I like it a lot, but let's see how we can make it better."
---
Well, that's only to be expected when your father is The Rock. In a 2017 International Women's Day post, the star dedicated a sweet message to all the women in his life including his mother, wife, and beautiful daughters. Johnson shared:
 "I come from a family of beautiful, strong, diverse, and intelligent women. They inspire and challenge me daily to become a better man, father, and role model. My love and respect for them is boundless."
---
2. ALWAYS BE PRESENT
The Jumanji actor takes fatherhood extremely seriously. He makes sure to be present and helpful in every way possible. For instance, when his wife Lauren Hashian was nursing their little girl Tiana Gia, he lent a helping hand to feeding mommy. He captioned the sweet moment:
"Mama @laurenhashianofficial has her hands full nursing/feeding Baby Tia, so I'm feedin' mama her dinner. My pleasure." 
---
Every parent knows that it can get hectic trying to juggle a career and taking care of your children. Johnson's philosophy is it's vital for a parent to make time for all the little things. He made sure to start early as he was present for the births of all 3 of his children.
"I was right there — I'm that dad," Johnson proudly stated with a laugh, "My wife's head is up there and I'm right here [like], 'Let me see the baby.' "
---
3. TREAT THEM LIKE ROYALTY
Aside from being a present father, Johnson does everything his power to make sure his girls feel spoilt and taken care of. He made his daughter Simone one of the luckiest teenagers in the world when he invited her to accompany him on a daddy-daughter date at the 2017 People's Choice Awards and the Golden Globes that year.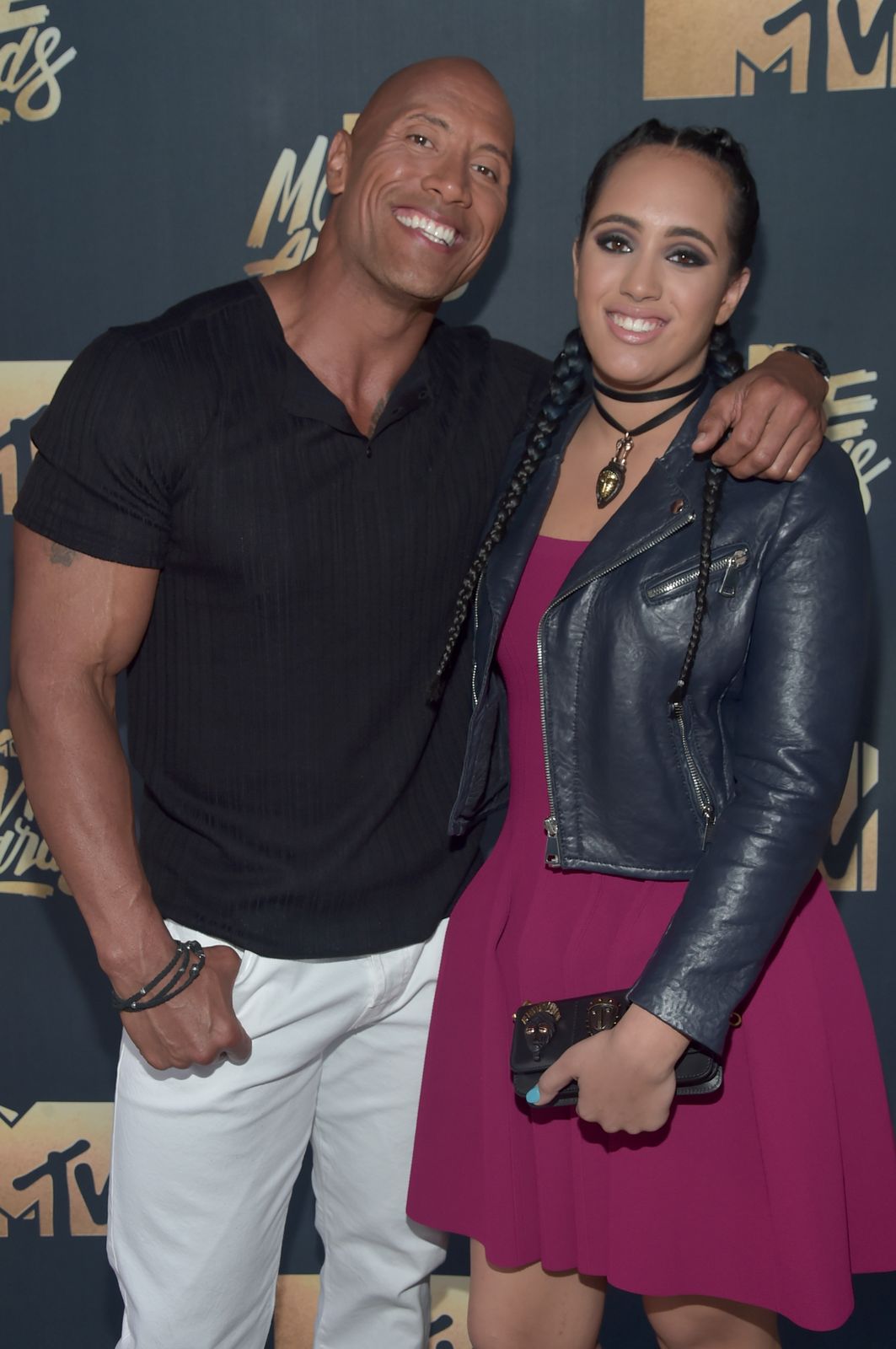 ---
When most dads take their daughters on movie dates, it's definitely a level up from the usual! But wait, there's more! One time he flew from Miami to Los Angeles just so he could spend Valentine's Day with Simone. The actor took to Instagram to share the special occasion:
"Little sleep but so well worth our invaluable and fun father/daughter time," Johnson captioned the picture. "SO PROUD of her and that apple sure didn't fall far from this tree ... A special Valentines."
---
4. ALWAYS BE READY TO SING
Just when you think it's impossible for him to get any more awesome as a father, we're here to tell you he sings too. The WWE star serenades his baby girls Jasmine and Tiana Gia. They absolutely love it! Dwayne is also drawn to Polynesian culture so he usually sings Polynesian lullabies to his daughters. 
In an interview with People, the star of Hobbs and Shaw revealed that he used to sing those same songs to his eldest daughter Simone. In addition, he's totally not resistant to singing the famous "twinkle twinkle little star" when the occasion arises. 
---
Johnson also sings Moana hits till his little girls' hearts are content. His daughter Tiana is a big fan of the film however, she doesn't yet recognize his voice as Maui. In the most adorable video posted on Johnson's Instagram, the pair sing along to a Moana joint and Dwayne asks Jazzy if daddy is Mau to which she responds with a firm no!
---
5. PLAY DRESS UP
As we stated before, The Rock will go to any lengths to make his daughters happy. In fact, he did the ultimate daddy service when he dressed up as Pokemon's Pikachu for Halloween to please little Jasmine. He kept himself in character all day and even showed off his dance moves. 
"What Pikachu didn't know was that Jazzy would start crying when he stopped dancing and demanded he continue to shake his tail with a loud 'EH!'" the actor shared. "So, Pikachu danced over.. and over.. and over.. and over... and over.. again. 
---
Another cute story from the Johnson household is one time when the actor was preparing to go to work, he asked his daughter Jazzy to give him a kiss goodbye and she responded by offering to paint his nails. He was hesitant at first but eventually, he gave in. I mean when Jasmine says you should get your nails done, you have to do it, right?
---
6. BUILD A RELATIONSHIP BASED ON TRUST
You might be wondering how the Moana star established such incredible bonds with all of his daughters. He maintains that the best strategy is to gain their trust. In 2015, Dwayne revealed a special moment between him and his eldest daughter:
"There was a time where I said, 'Do me a favor: I want you to tell me what is the thing that you love most about our relationship,'" to which she answered, "Well, that I trust you and that we have a very special bond."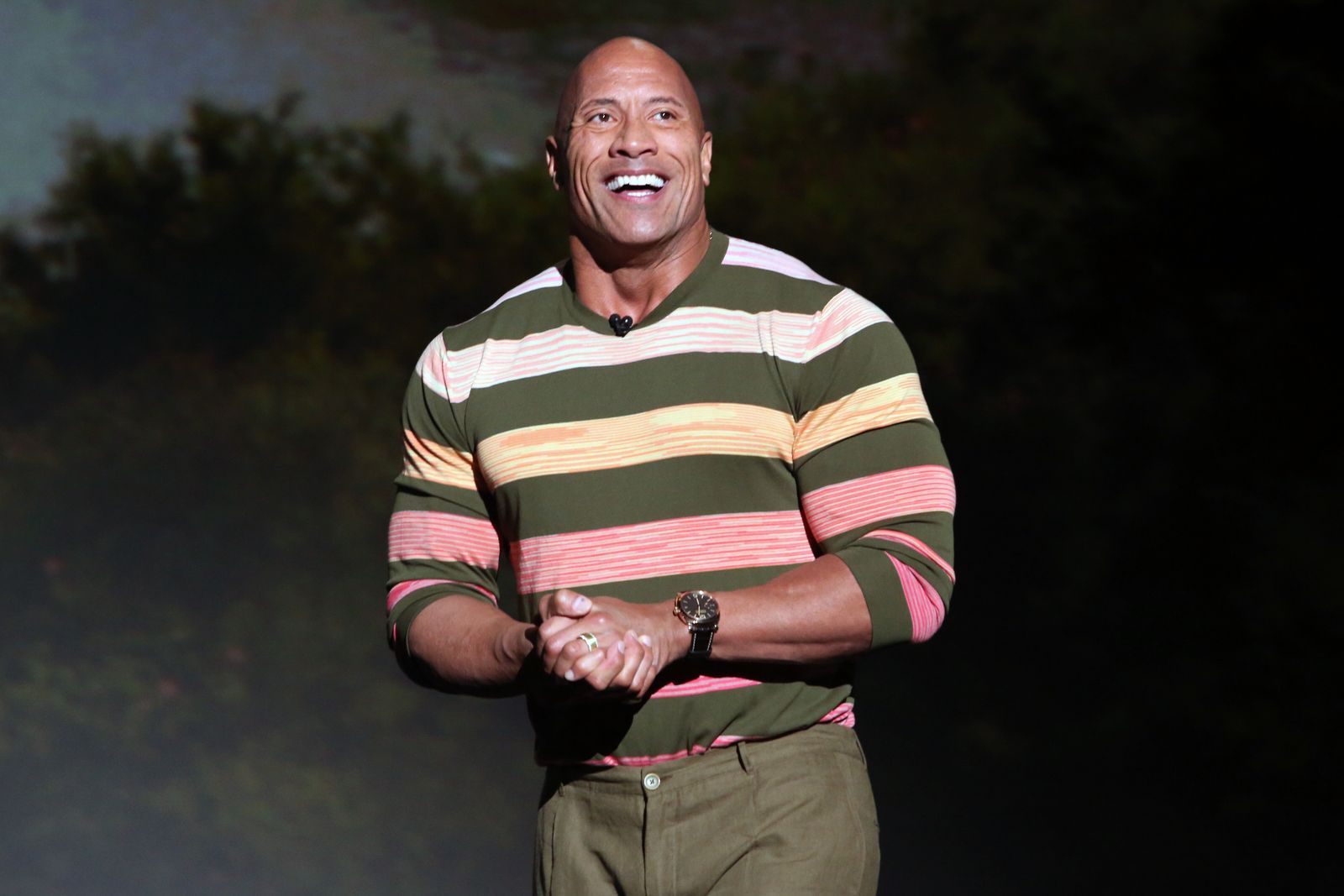 ---
7. TAKE ADVANTAGE OF PLAYTIME 
Johnson is not opposed to doing arts and crafts, coloring, or any other playtime fun activity with his young daughters. In fact, many of his Instagram posts with his daughters shows them having a blast together during playtime. He captioned one photo: 
"Precision, focus, execution and explaining to my babies that it's perfectly fine our 🐦 only has one eye, because that's what makes him so special."
---
There was also that cute moment when Jasmine kindly requested her father to hold up a piñata so that she could hit it and of course, he obliged: "The sacrifices fathers are willing to make," he wrote, joking, "Candy and sterility all in one swing. 😂🤦🏽‍♂️"
---
Oh and just because he's a wrestling champion and action movie star, doesn't mean he can't take a beat down every now and then. However, it does seem as though his kids are the only ones who are allowed to get the best of him. It's a whole lot of fun in the Johnson household!
---
8. DON'T MIND THE NUMBER 2
No parent is exempt from getting their kids number 2 all over them at some point, not even The Rock. On Labor Day last year, the actor was engaged in a serious talk with his youngest daughter about the importance of labor and working hard. He explained:
 "Baby girl when you grow up, you get out there and dent the universe thru hard work and sweat. And always make sure you do it in a positive way with class, dignity and respect."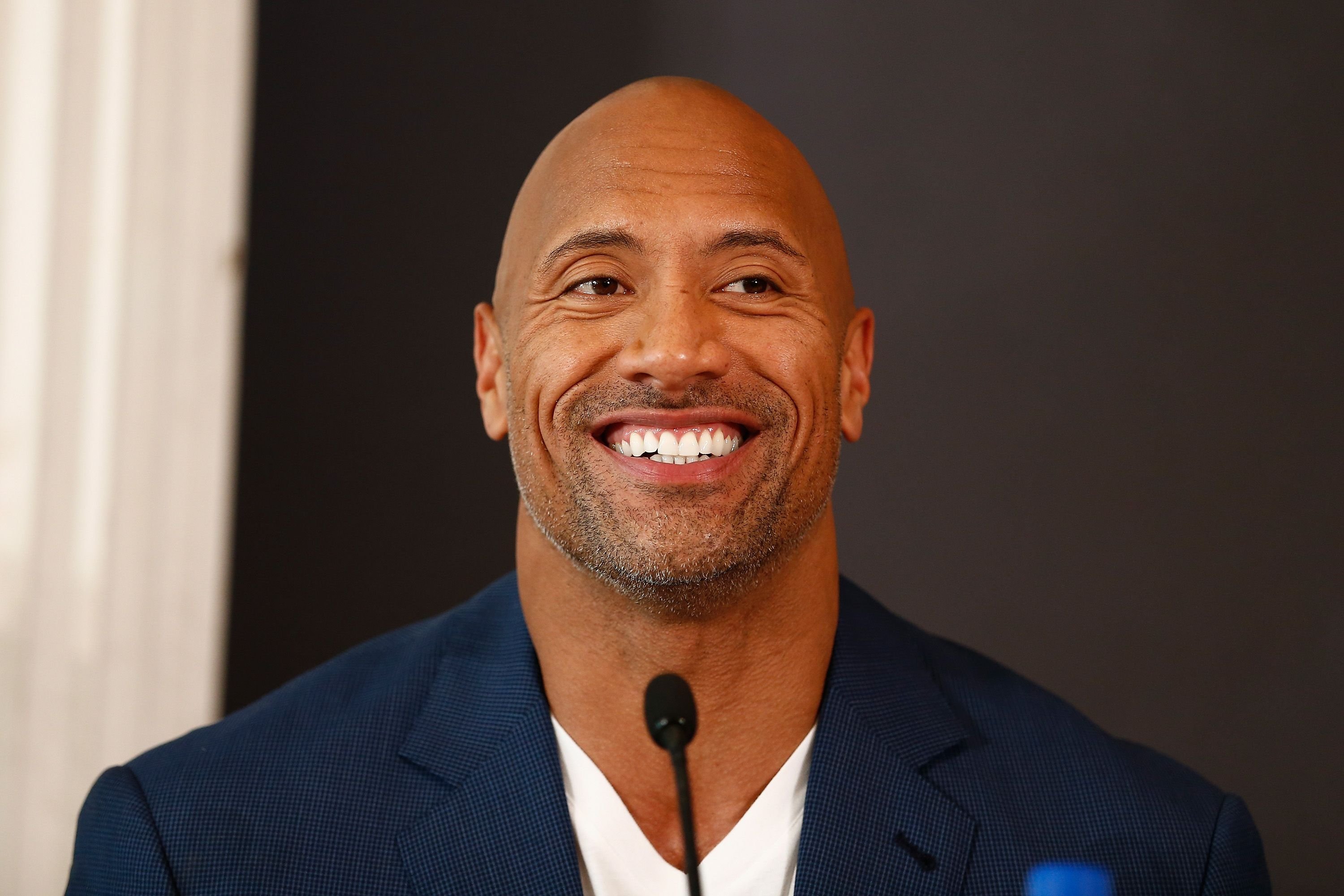 ---
Her response is certainly not surprising from a baby. She banged her head on her father's head and proceeded to do the number 2 on him. Well, at least he has an idea about her thoughts on labor before she gets older. Even when he's experienced such terrible instances, he's still more than willing to change diapers.
He captioned one photo of himself changing his daughter's diaper on Instagram: "Regardless of where we're at … when #2 happens with my baby girl … I'm the #1 man for the job." He has excellent daddy skills that must be a great relief for his wife Lauren. 
---
9. CHERISH EVERY MOMENT 
Kids grow up fast and every moment you get with them while they're little is precious. Johnson realizes the value of spending time with his girls especially because he is always working on a project. One time he worked late and only got 3 hours of sleep before Jasmine woke him up to play. He didn't really feel like it but he chose to do it anyway.
"Tired as heck, but I thought eh, there's gonna come a time years from now when jumping in my arms is the last thing she wants to do and ain't gonna be cool anymore," the Rampage star shared, "so I'll always take these moments while I can."