When Calls The Heart: Little-Known Facts About Daniel Lissing
Ever since Jack Thorton's tragic departure from Hallmark's When Calls the Heart in season 5, we have missed the handsome Daniel Lissing. But, the actors career continues to shine on screen with various other TV roles. So, in honor of the beloved actor, we've compiled a few facts about him to get to know him better.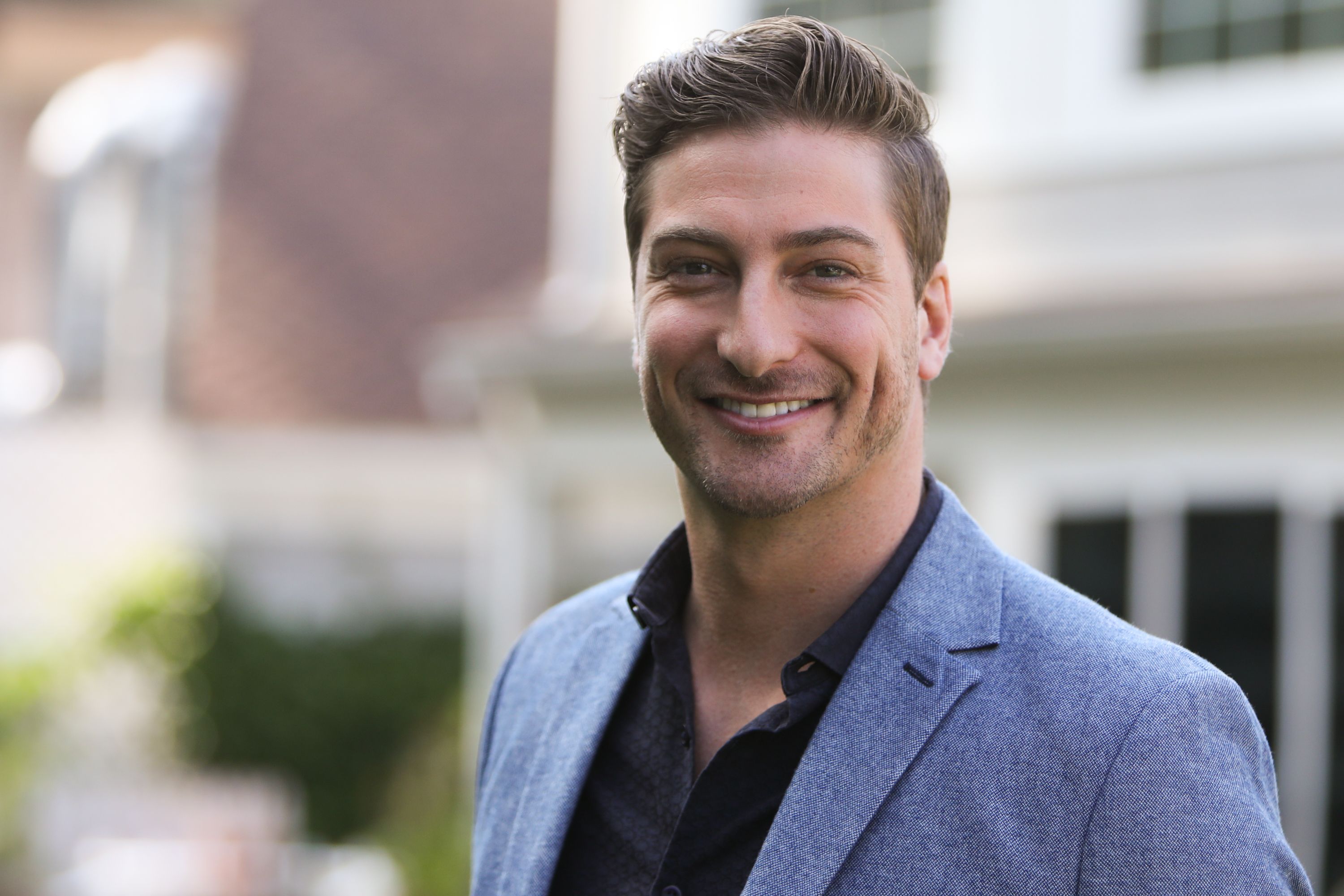 ---
1. HE AND ERIN KRAKOW ARE GOOD FRIENDS
The casts great chemistry spills over into real life as they all get along pretty well. Even two years after his exit from the show, this is especially true for Lissing and Krakow as they have kept in touch. Before quarantine, the actor revealed that he and his fiancee at the time invited all of his co-stars to the wedding, including Krakow.  
---
2. HE IS A MUSICIAN
Lissing is not only an actor but he can also play the guitar and piano. The Aussie star revealed that when he first moved to the U.S, he was just a simple guy who used to play the guitar in bars back in Australia. It still blows his mind to think he is an actor on our TV screens. 
"I ended up writing a lot of music and had a band and was playing in bars and pubs all around Sydney, going on tour. I played with some pretty big bands in Australia. I played for the [Australian] troops overseas in a couple of locations.' -  the actor said. 
It's unfortunate that we never got to hear Jack Thorton sing on the show. According to WCTH producers, the character was not meant to sing and they couldn't fit it into the story. However, while he was still filming for the show, he and his co-star Erin Krakow recorded a few covers that fans can enjoy on YouTube.
---
3. HE ENJOYS TRAVELING AND ESPECIALLY LOVES ICELAND
The star is a world traveler who enjoys exploring the wonders of the world. According to his social media, the actor has visited Mexico, Puerto Rico, Europe (Germany, Denmark, Belgium). His favorite and most traveled destination is Iceland. He illustrated his feelings about Iceland beautifully when he captioned a photo on a trip:
"Around every corner in this country, there is another incredible natural wonder. I'm in awe of Iceland and its beauty." 
---
4. SURPRISINGLY, HE MET HIS WIFE IN ICELAND
The star shared that he met the real love of his life in Reykjavik, Iceland. Nadia revealed that she had no idea Lissing was an actor until the third or fourth date, she has become his biggest fan though. Mrs Lissing confessed that they instantly connected the first time they met:
"A very happy, slightly intoxicated Australian approached me in a bar. My first impression was, 'This guy is hot but he might be a little crazy. I'd never met anyone like him before, that's for sure! I felt an instant connection'"
---
5. HE HAS NO REGRETS ABOUT QUITTING THE SHOW
One of the most heart wrenching and memorable moments of the show was Jack's death. Unfortunately for the fans, it was the only way to write the character out; it was as clear as day that he would have never willingly leave Elizabeth. Fans were distraught over his exit and it's also still a bitter-sweet memory for the actor. But, he has no regrets.
---

'It's funny the way the world works. If I had stayed on the show, and been there during season 6 and shot and all that kind of stuff, then I wouldn't have met [my fiance] Nadia' - Lissing shared.
Daniel and Nadia announced their engagement last year. The star shared that they had planned to wed in Bali with their close family and friends in attendance however, the pandemic forced to change their plans. The couple postponed their wedding so they wouldn't have to reschedule again.
However, they surprised fans when they decided to tie the knot without their big ceremony. Of course they will still be having a beautiful wedding to commemorate their love. The couple hopes to celebrate their union in 2021 along with their family and friends.
---
6. SO NOW HE'S A HAPPY NEWLY WED
It was all love and wedding bells for the couple in June 2020. The actor confirmed that he and his sweetheart Nadia tied the knot. The couple has kept their nuptials private but they are happier than ever. Daniel exclusively shared why they decided to go ahead and get married:
"It was a pretty fast and easy decision to make. When you've met your 'one,' you just want to start your married life together as soon as possible."  
---
7. HE THREW HIS CO-STAR OVER A HORSE
The actor shared that he was almost responsible for breaking his leading lady's bones. In a hilarious behind-the-scenes revelation, Daniel and Erin told the story of how he tried to push her onto a horse but pushed a little too hard. The actors were rehearsing for an episode on season 2 but thank goodness Krakow managed to get on the horse safely.
---
8. HE PERSONALLY WROTE HIS VOWS FOR JACK AND ELIZABETH'S WEDDING
Fans of the show will never forget Jack and Elizabeth's romantic wedding during season 5. What's most interesting about the special moment is that Daniel and Erin Krakow who plays Elizabeth penned their own vows, as the couple. Production loved the idea and it pulled the scene together beautifully.
"You can feel the love between these two characters, and Erin and I, as actors and as friends, have a lot of love for each other, so we really had each other's back through that whole scene." - said Daniel Lissing. 
---
9. THE WEDDING SCENE WAS A CHALLENGE FOR HIM
The actor revealed that the wedding scene was the most difficult scene of his career so far. About 10 minutes before they began filming he was blindsided with the news of his grandfather's passing. It took a lot of strength for him to continue filming.
"I pulled Erin aside and said, 'I need you to have my back today,' and when we were going through those vows, it was really hard not to lose it. I've still gotta deliver these lines and be present and she was my rock." - the actor revealed.
---
10. HE'S STARRED IN A FEW POPULAR TV SERIES
Daniel Lissing's career did not slow down after he departed from WCTH. Fans may have seen him on ABC's The Rookie, he plays the character of Sterling Freeman who is a young police officer. He's also appeared on Blindspot, S.W.A.T, Timeless, Crownies, and Last Resort.
---
11. HE'S OPEN TO RETURNING TO WCTH OR WORK WITH ERIN AGAIN
Daniel certainly made a good impression on his castmates, the cast would reportedly love for the actor to guest star on the show. Lissing was excited by the idea, too. In an interview with Entertainment Tonight, the star revealed that he would give the opportunity to return to Hope Valley a chance. 
 "It is a family, and that aspect of things I really miss. I love all the cast and the people at Hallmark. My time with Hallmark was nothing but positive and I'm truly grateful to be a part of it."
We love you #hearties @erinkrakow @LoriLoughlin pic.twitter.com/3fyWba2M3W

— Daniel Lissing (@DLissing) April 23, 2018
---
The actor also shared that he misses the cast, his time spent living in Vancouver as well as his driver Uncle Gary. Furthermore, Lissing is incredibly grateful that fans enjoyed his character of Jack as well as the relationship between Jack and Elizabeth.  
Moreover, Daniel shared that he had made an interesting proposal to Hallmark 3 years ago for a modern-day Christmas movie starring himself and Erin Krakow. Hallmark thought it was too soon after Jack's departure but Lissing is more than ready to hop on the project now if Erin is open to it as well. 
---
12. HE IS A PROUD AUSTRALIAN AND LOVES SYDNEY
The actor was born and raised in Sydney, Australia. He is proud of where he comes from and even scored his first acting gig on Crownies in his beloved country. He also took an opportunity to give back to his home when he performed his music for Australian troops serving in East Timor and the Solomon Islands. 
"HAPPY AUSTRALIA DAY EVERYONE!! I'm so proud to be Aussie and so grateful to have been raised in 'The Lucky Country,'"the actor shared on Facebook.
---
13. HE ENJOYS SPORT AND VARIOUS ACTIVITIES
The actor maintains a healthy lifestyle through his various sporting activities. He loves cycling, boxing, snowboarding, hiking and horse riding! That's only naming a few, it's hard keeping up with Daniel. But good for him for staying active and physically fit.
---
14. HE MADE HIS OWN FILM
Lissing expanded his horizons in 2015 when he and his friend producer Michael Goode collaborated to create a short film called The Answers. The film is about a victim of a car accident who has the opportunity to find out all of life's unanswered questions. The project is also in the process of being lengthened into a feature film.
"When you're writing something that is truly original it takes time. I won't say we're perfectionists, but we're close to and so we want to do it right. So we're taking our time to make sure it's right."