The Prettiest Actresses From Each American State
It's undeniable that America holds some of the most talented actresses in the world. So, we're going to take you on a short trip around the United States to uncover these gems. From the New York classic beauty to the salt-of-the-Earth Cali girl, right back down to the gorgeous Southern gals.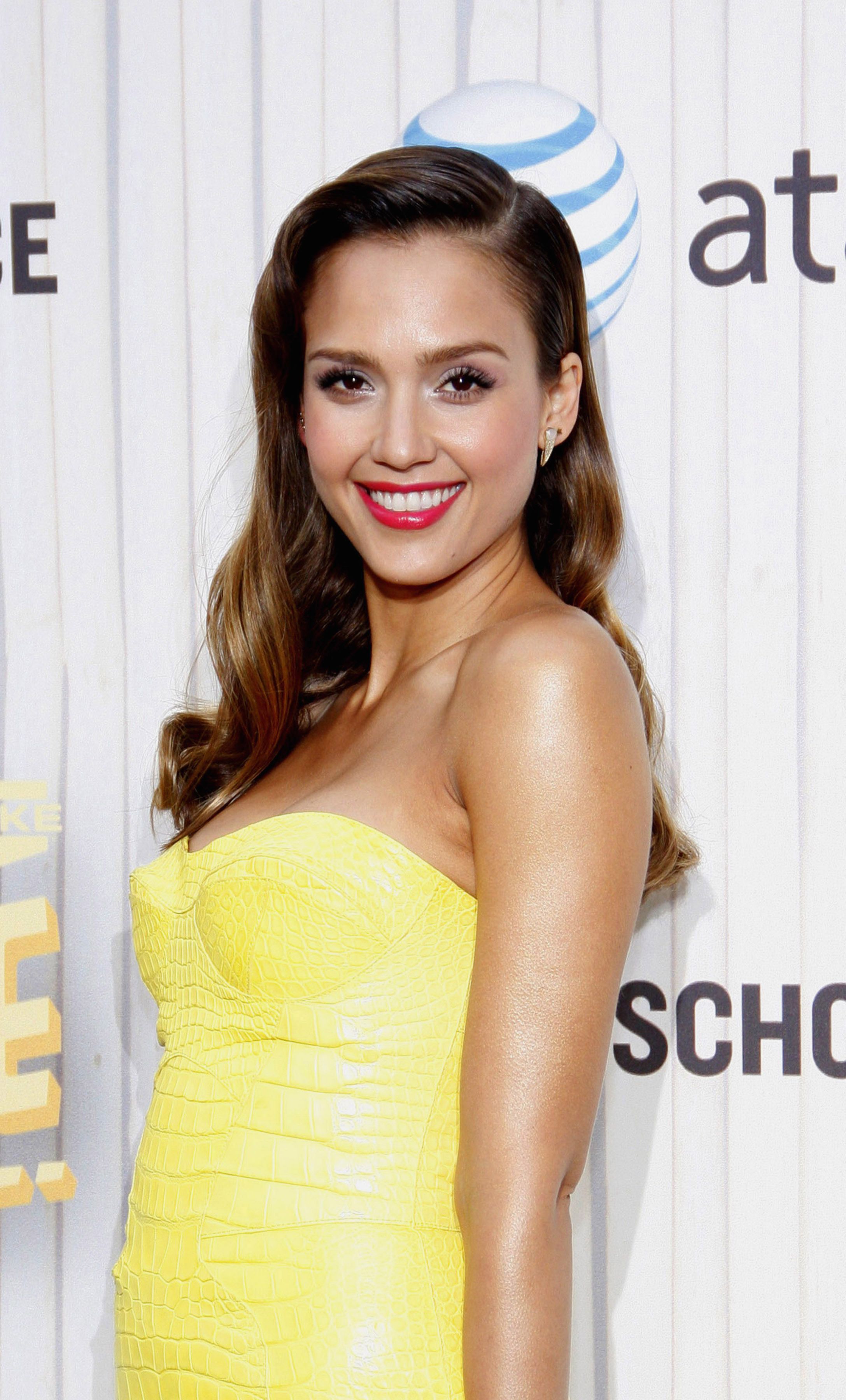 ---
50. ASHLYNN YENNIE - WYOMING 
Yennie is a small-town girl who was born in Riverton. The star is a professionally trained actress and her first acting gig was the horror movie The Human Centipede. Fans may also recognize her work in Fractured, The Ghost and the Whale as well as Submission.
---
49. PARIS BERELC - WISCONSIN 
The actress was born and raised in Milwaukee. She's a talented dancer who started training at the age of 4. Berelc also had a modeling career that began at 9 years old. Later the star pursued acting which led her to Mighty Med. Berelc also acted in the show's spinoff Disney Lab Rats: Elite Force and is now the star of Alexa and Kate.  
---
48. BRIA WHITE - WEST VIRGINIA 
The star's birthplace is in Charleston, West Virginia. The actress started off as a model and stage performer in her hometown. White has starred in Charleston Light Opera Guild productions including Fiddler on the Roof and Les Miserable. Her most significant film work includes Clique Wars and Investigating Santa.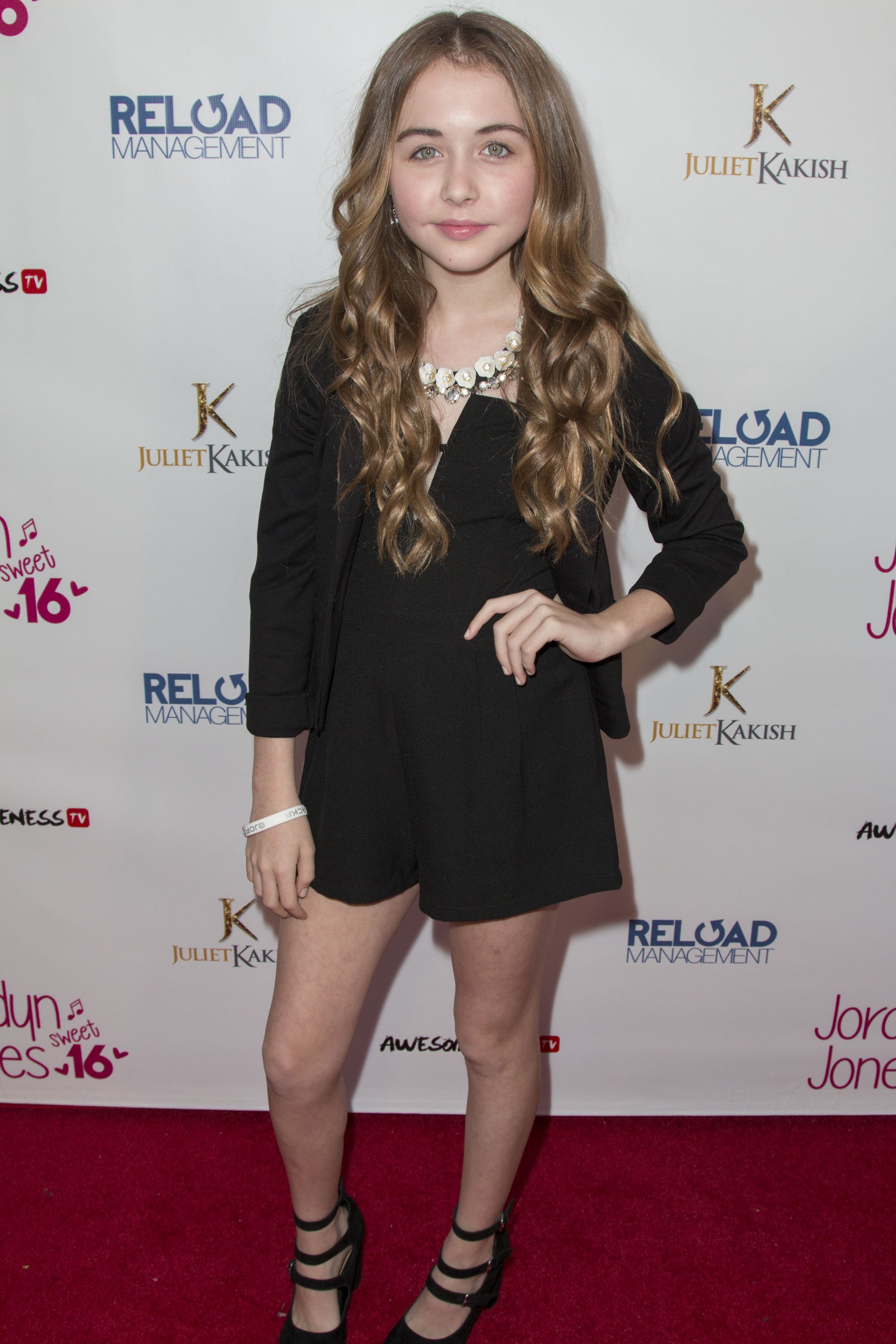 ---
47. TARAJI. P. HENSON - WASHINGTON 
Henson's rise in Hollywood was slow and steady however, she blew up big time when she landed her role as Cookie Lyon on the hit TV series Empire. The Washington native amassed even more success through her roles in Hidden Figures, Tyler Perry's Acrimony, and What Men Want.  
---
46. CAMILA MENDES - VIRGINIA 
Mendes is most famous for playing the role of Veronica Lodge on CW's Riverdale. She hails from Charlottesville and is of Brazilian heritage. The actress attended college at New York University during the same time as her Riverdale co-star Cole Sprouse. Mendes has starred in a few films namely Dangerous Lies and The Perfect Date. 
---
45. ZOSIA MAMET - VERMONT 
We can thank the city of Randolph for the Girls star Zosia Mamet. The creative and acting business runs in her blood as her father is playwright and filmmaker David Mamet and her mother is actress Lindsay Crouse. Her biggest projects range from series Mad Men to the film The Kids Are Alright. 
---
44. AMANDA RIGHETTI - UTAH 
The star is originally from St. George, her career began at 14 as a young model. However, she scored a lead role in the 2004 film North Shore and she never looked back. The actress has starred in a few hit shows including The Mentalist, Colony, The O.C. Fans may also recognize her from Captain America: The First Avenger.  
---
43. EVA LONGORIA - TEXAS
The Texan star was born in Corpus Christi. After graduating from Texas A&M University with a degree in Kinesiology, she relocated to Los Angeles. Subsequently, the actress was discovered and landed her first acting gig on The Bold and the Beautiful. She's widely known for her role in Desperate Housewives as Gabrielle Solis. 
---
42. MEGAN FOX - TENNESSEE
The Oak Ridge born actress started off as a model before transitioning into acting. Her debut film was on Holiday in the Sun starring Mary-Kate and Ashley Olsen. The on-screen siren has also starred in Transformers and The Battle of Jangsari to name a few. 
---
41. JANUARY JONES - SOUTH DAKOTA
January was born in Sioux Falls. She didn't see college in her future so she pursued modeling and acting. She garnered attention when she starred in the 2001 film Bandits. Her most significant projects are the TV series Mad Men and The Last Man on Earth. 
---
40. MADELYN CLINE - SOUTH CAROLINA
Cline is from Charleston however, she spent quite a bit of time in New York. Before acting became her career, the actress appeared in TV and print ads. Cline's most notable performances are in the Netflix series Outer Banks and Boy Erased - a 2018 film.
---
39. MENA SUVARI - RHODE ISLAND
Suvari was born in Newport but later her family moved to Charleston, South Carolina. This is where she was discovered and signed a modeling contract with Wilhemina Models. Mena's first role was in the film Nowhere in 1997. Since then, the actress has appeared in American Pie and The Murder of Nicole Brown Simpson. 
---
38. AMANDA SEYFRIED - PENNSYLVANIA 
The star's home ground is in Allentown, Pennsylvania; she is of German, Scottish, and English heritage. Seyfried started a modeling career at the age of 11 and also experimented with acting during her teen years. Her breakout role was in the TV soap opera As the World Turns. The actress' most famous films include Mean Girls, Mamma Mia.
---
37. SONI NICOLE BRINGAS - OREGON 
The actress was born in Portland. She rose to fame with her role in the Netflix sitcom Fuller House. Fans may also recognize her from appearances in Jane the Virgin, Instant Mom, and Twisted. Additionally, Bringas stars in a 2020 TV series called Minutiae.
---
36. OLIVIA MUNN - OKLAHOMA 
The Oklahoma City native is of Chinese heritage and she also grew up in Tokyo, Japan. Whilst living in Tokyo, Munn made an appearance in a few theater productions. When her family moved back to the U.S, the star went on to pursue her acting career. Her most significant projects include The Predator and X-Men: Apocalypse.
---
35. HALLE BERRY - OHIO 
The Cleveland born actress was introduced to us in Spike Lee's Jungle Fever. Since then, the star has been moving from strength to strength and has solidified her leading-lady status. Her most notable performances include Storm in X-Men and Sofia in John Wick: Chapter 3.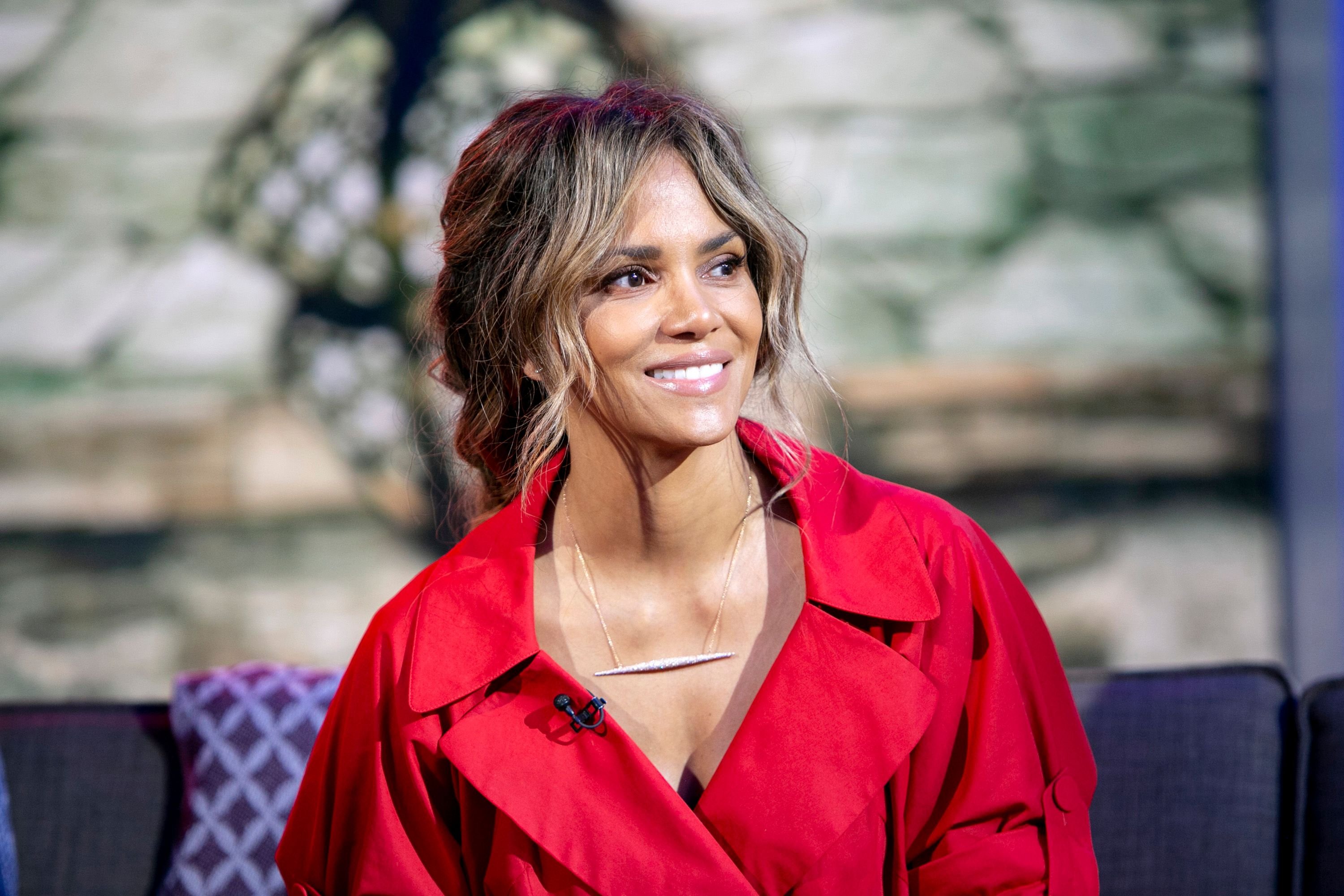 ---
34. LESLIE BIBB - NORTH DAKOTA
The League actress hails from Bismark in North Dakota. She was discovered on a modeling show hosted by The Oprah Winfrey Show in 1990. Bibb's first acting gig was on a comedy film called Private Parts. Her most recent film projects include The Lost Husband and Running with the Devil. 
---
33. JULIANNE MOORE - NORTH CAROLINE
The Hannibal actress was born in Fayetteville but she's relocated more than 12 times due to her father working in the military. She graduated from Boston University with a Bachelor of Fine Arts degree. She then went on to pursue an acting career. The star's most famous films include Boogie Nights and The Hours. 
---
32. SCARLETT JOHANSSON - NEW YORK
The Black Widow actress was born in New York and she was introduced to acting by her mother who would accompany her to auditions. The Golden Globe-nominated star is one of the most widely recognizable actresses in Hollywood and has worked with  A-listers including Woody Allen, Morgan Freeman, and Robert Downey Jr.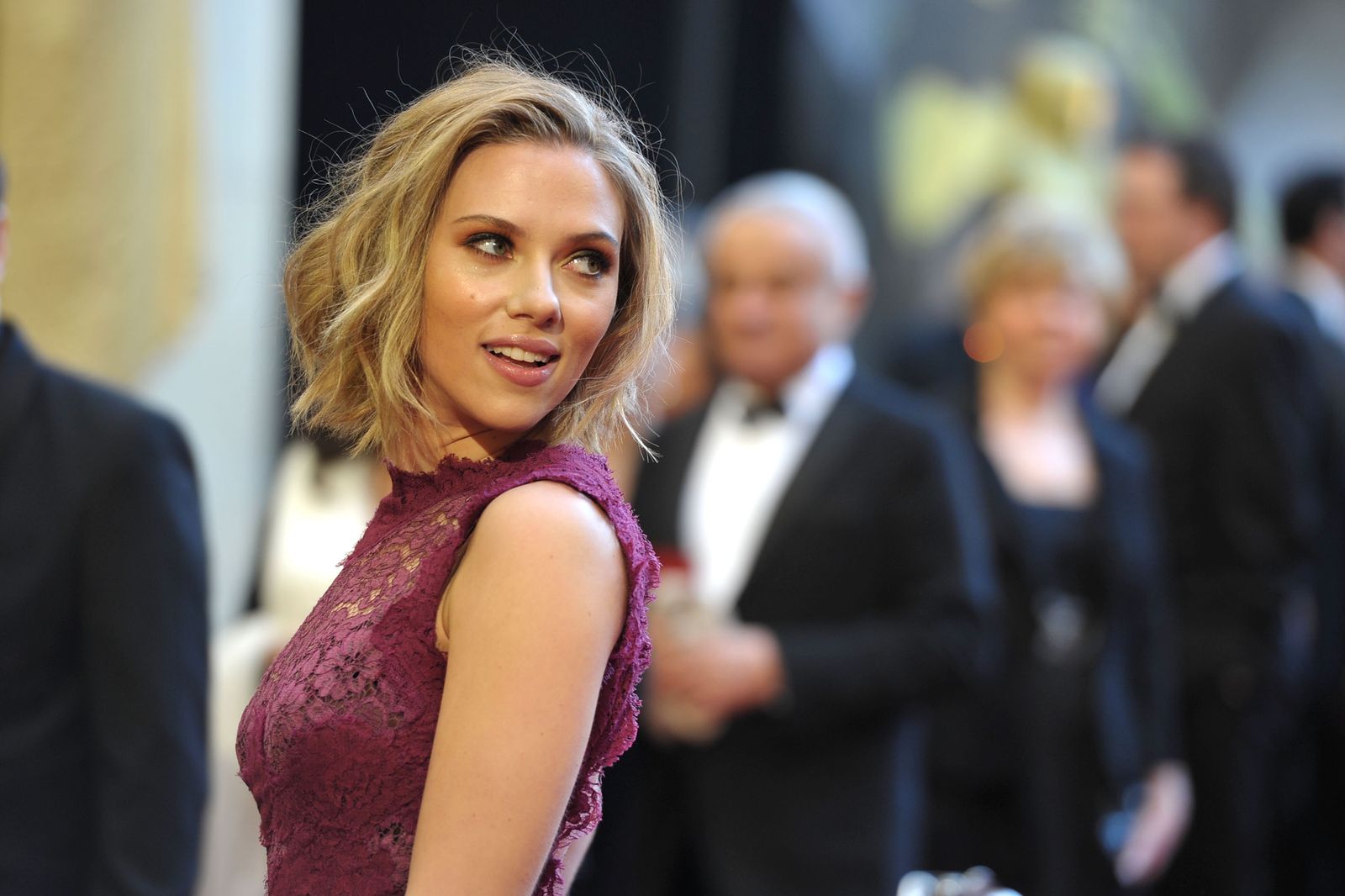 ---
31. DEMI LOVATO - NEW MEXICO
Demi transformed from a child star to a pop sensation right before our eyes. The actress is from Albuquerque, her acting journey began at an early age when she appeared on Barney and Friends. She then starred on Disney's Camp Rock. As of recent, the star has been more focused on her music career, she's sold 2.5 million albums in the U.S.
---
30. ZOE SALDANA - NEW JERSEY
Saldana was born in Passaic and she is of Dominican and Puerto Rican descent. Zoe grew up in New York where she became interested in dance. She also developed an interest in acting and before you know it, she became an actress. She's the star of Marvel's Guardians of the Galaxy which led her to star in Avengers: Endgame.
---
29. MANDY MOORE - NEW HAMPSHIRE 
Thanks to her breakout role in A Walk To Remember, we were introduced to the incredibly talented Mandy Moore. The singer and actress was born in Nashua however, her family relocated to Orlando, Florida where she grew up. Her most significant projects include This Is Us, 47 Meters Down, and Midway.