Looking for Love: Elizabeth Montgomery Went Through Four Marriages To Find It
With a career spanning over five decades, Elizabeth Montgomery became very well known due to her role as Samantha Stephens on the ABC sitcom Bewitched. Born in the 1930s in Los Angeles, her life was much more than her career. Looking to find the love she had with her co-star in the show, Montgomery pursued several relationships, some of which did not work out as expected. Keep reading to find out how she survived the heartbreak and went on to find true love.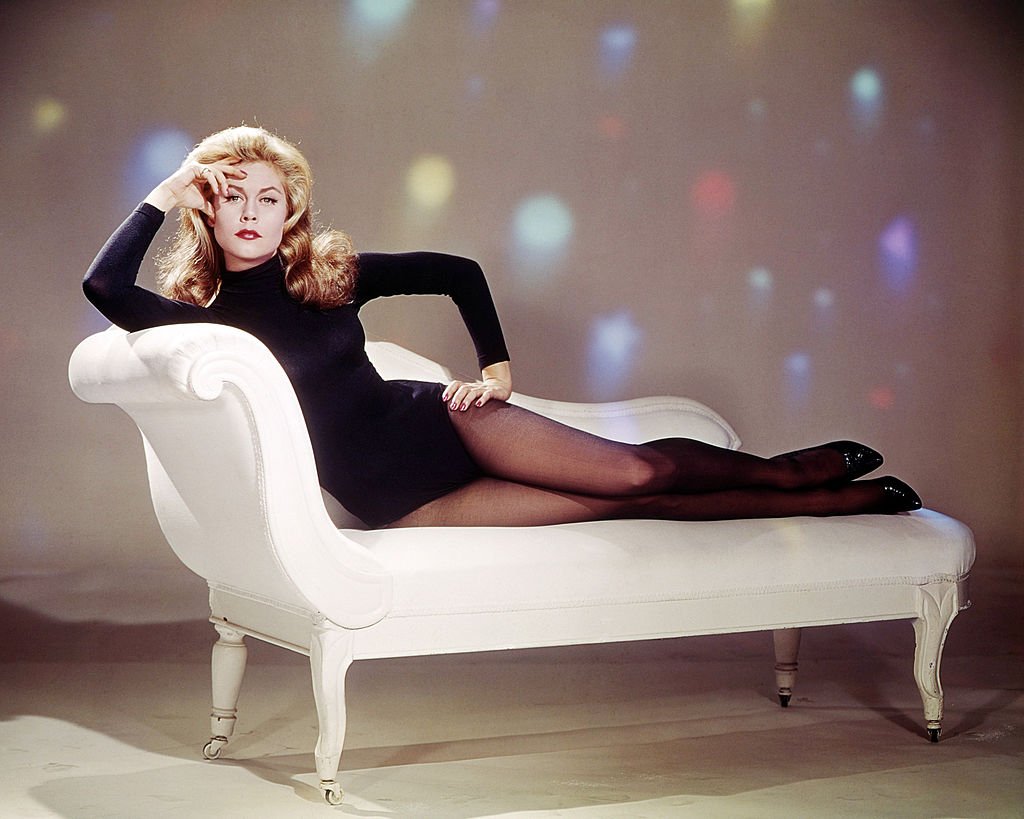 ---
BORN INTO THE INDUSTRY
The actress was born on April 15, 1933, to a family that was no stranger to the acting industry. Her mother, Elizabeth Daniel Bryan Allen, was a Broadway actress known for her roles in Hollywood Goes to Town (1938) and Guess My Story (1953).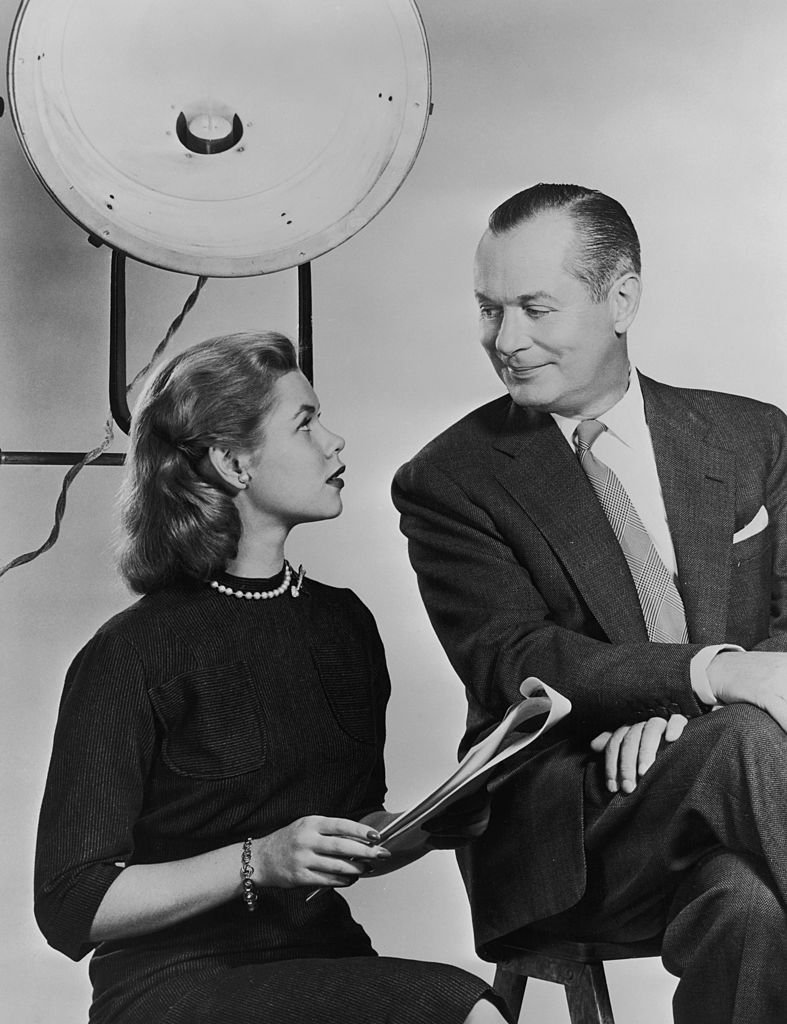 Her father, Robert Montgomery, was known for playing a gentleman in several movies, with his co-stars Norma Shearer in The Divorcee (1930), Helen Hayes in Vanessa (1935), and Joan Crawford in The Last of Mrs. Cheyney (1937). It is, therefore, easy to understand how Montgomery had a natural calling to the cinematographic industry.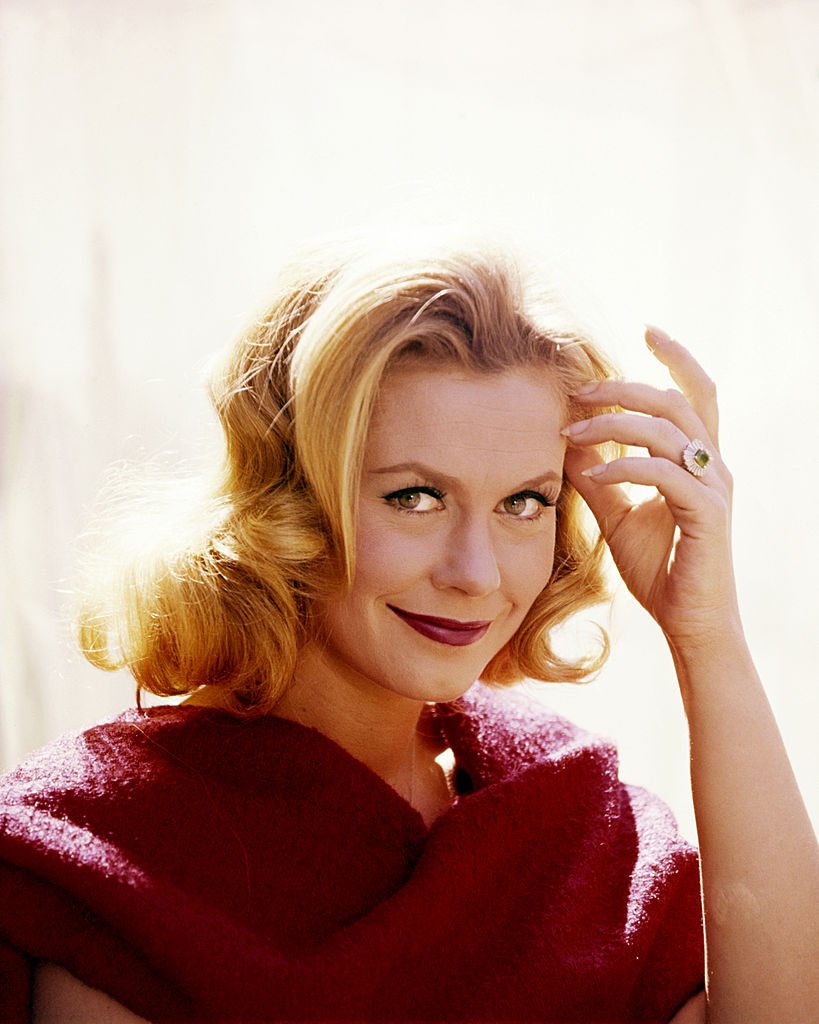 ---
TELEVISION DEBUT: FAMILY BUSINESS
In 1951, Elizabeth Montgomery made her first TV appearance in her father's show, Robert Montgomery Presents. Appearing in over 30 episodes from 1951 to 1956, this early experience allowed Montgomery to solidify her ability to embrace different characters and bumping her into landing future roles.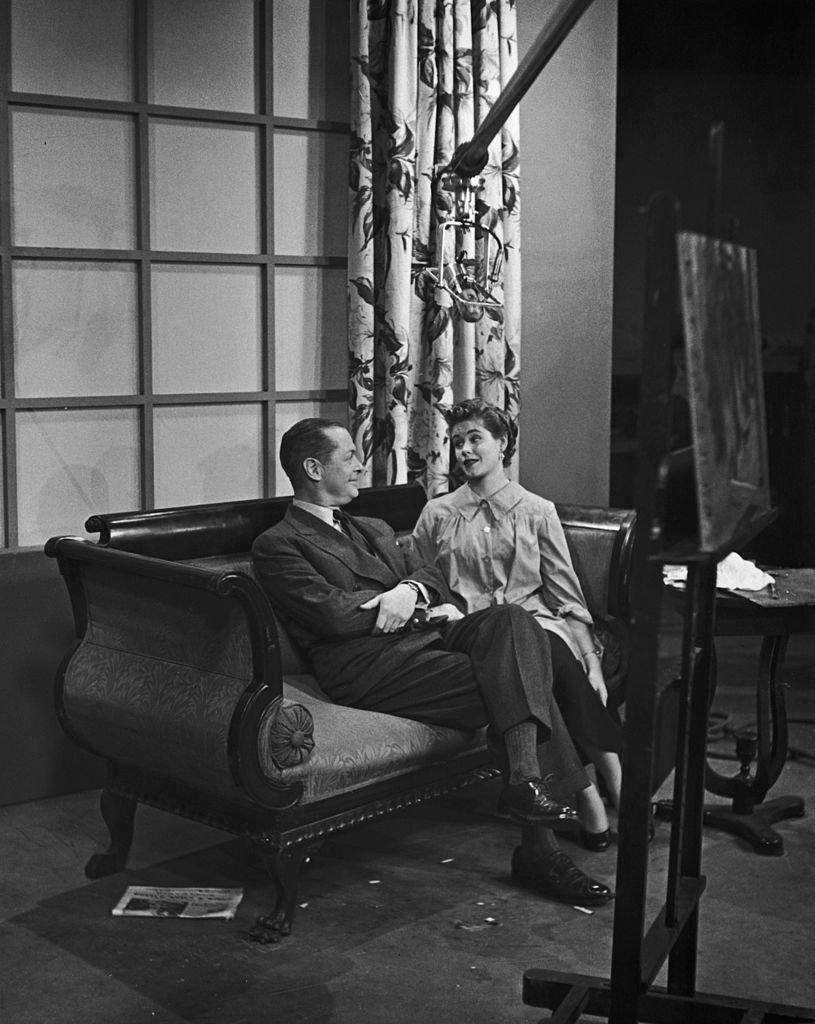 Being only 18 years old at the time, Montgomery's charmed the audience and left a long-lasting impression. Building up her confidence and professionalism, the actress soon debuted on "Late Love" on Broadway, and her performance landed her a Theater World Award. Soon enough, Montgomery became a common name in TV credits, and her list of appearances kept growing steadily.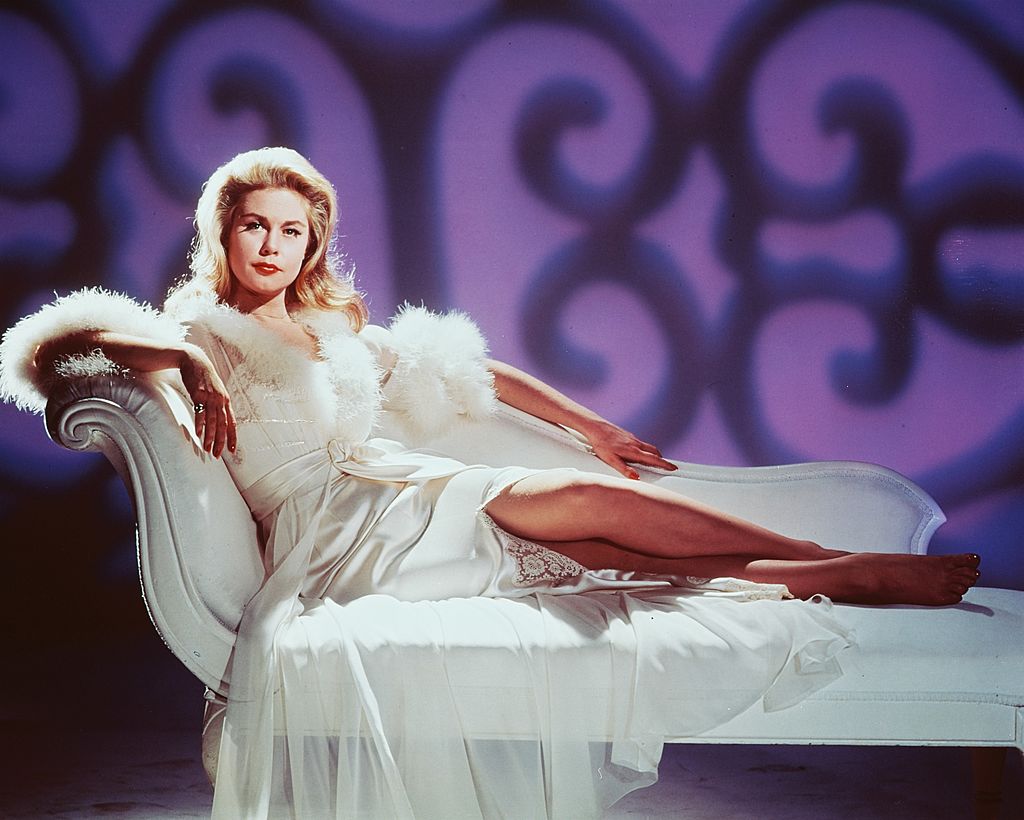 ---
MONTGOMERY'S FIRST MARRIAGE: THE FRENCH LOVE AFFAIR
In 1954, Elizabeth tied the know with Frederic Gallatin Cammann, a New York socialite and French Businessman. This marriage, however, came as a surprise to those close to her. Herbie J Pilato, author of "Twice Upon a Star: The Bewitched Life and Career of Elizabeth Montgomery" and "Bewitched Forever", stated that her father, "Robert was thrilled [...]"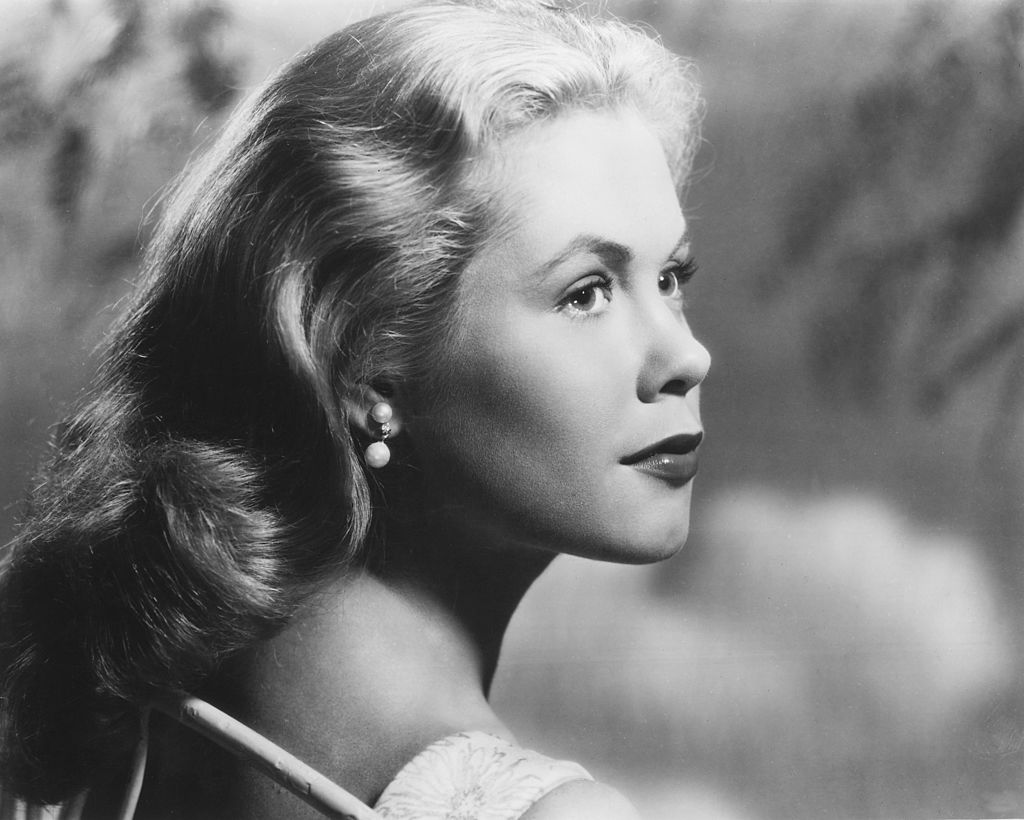 "[...] because Frederic was the same age as Elizabeth, but, as it turned out, Fred wanted a wife, and Elizabeth wanted to be a star. They divorced a year later.", he went on to add. This was, however, a surprise to many. In October 1954, New York reported that "Love robbed Bob Montgomery's daughter Betty of a top movie role [...]"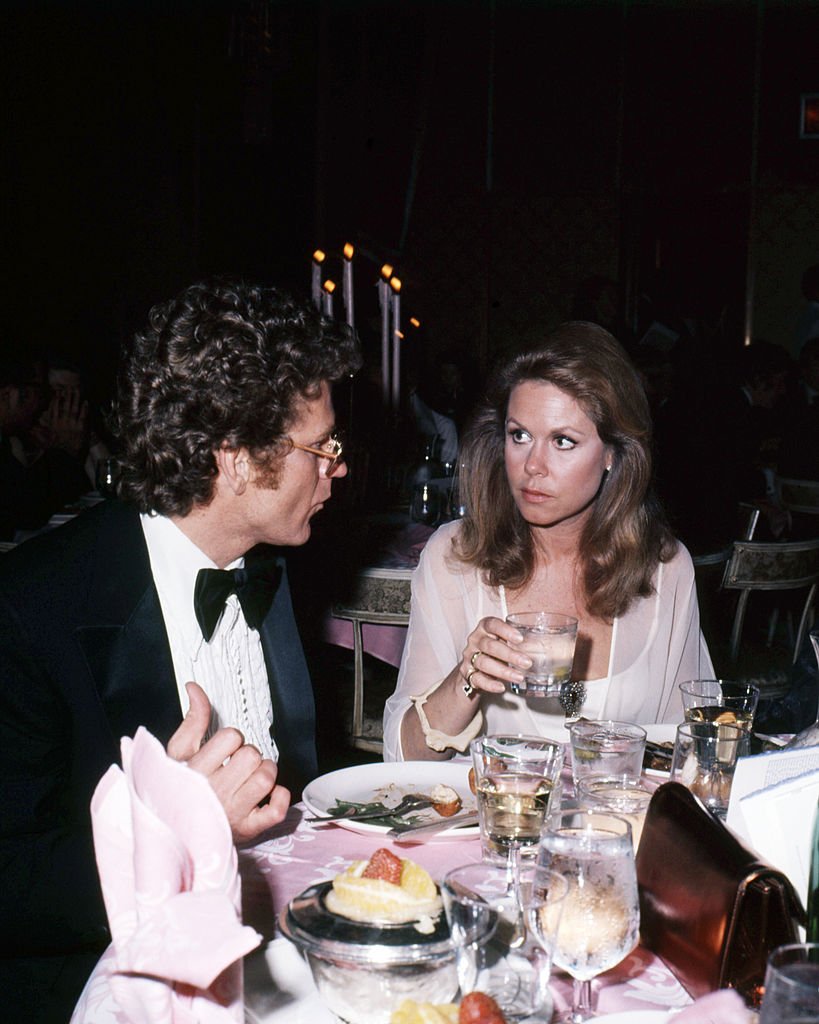 ---
CHOOSING LOVE OVER HER CAREER
Montgomery, also known as Betty, took the chance in her career and chose love. Losing her role in "Daddy Long Legs", as recorded by New York, "Betty, who has scored a hit on TV in her father's show, was here in Hollywood to take the test. When producer Sam Engel came on the test stage, no Betty."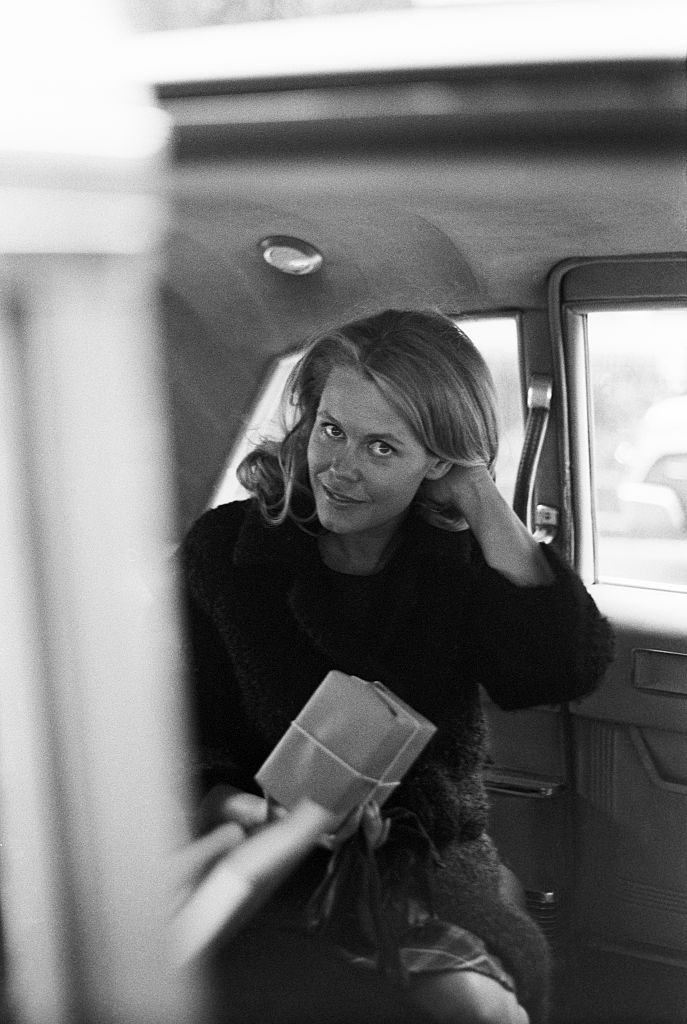 The actress had taken a last-minute decision to focus on her love-life instead of job possibilities. It was reported that "He (Sam Engel) was handed a note instead saying she was so lonely for her bridegroom that she had taken the plane the evening before in a burst of nostalgia."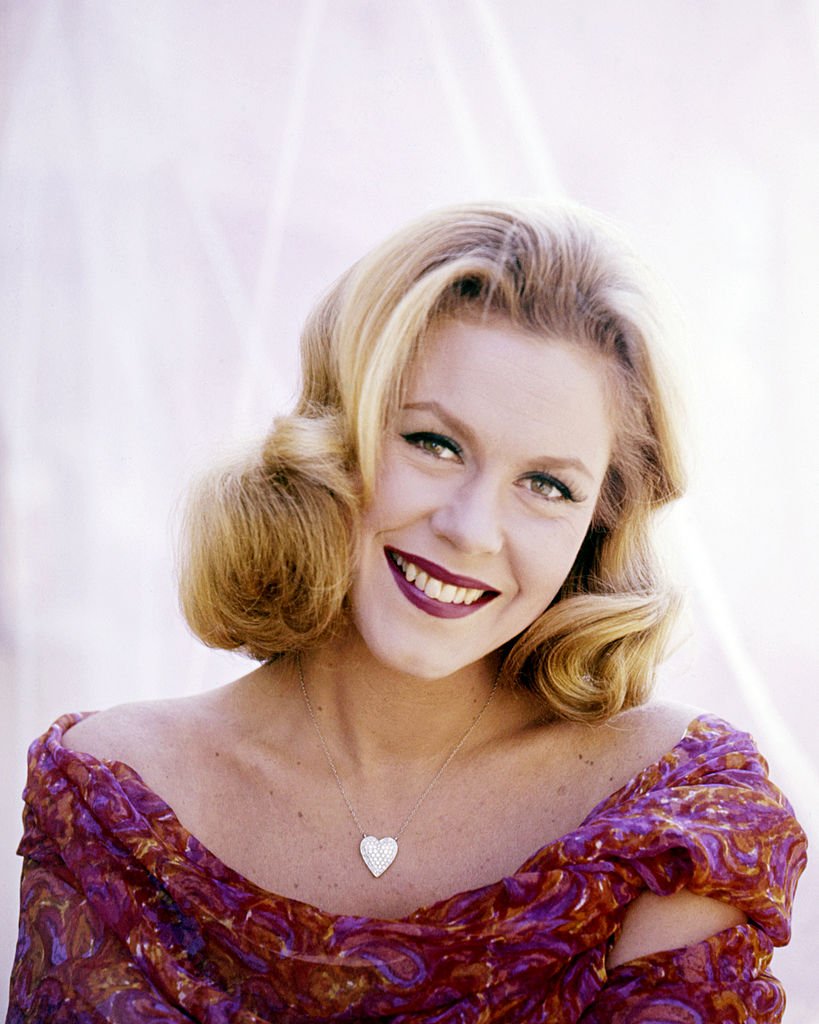 ---
HER FATHER: THE SOURCE OF THE CHALLENGES SHE FACED WHEN LOOKING FOR LOVE
The experiences people have with their parents often mark how they will handle future relationships, be them romantic or not. And it was no different for Betty - her relationship with her dad was never easy, and it took a toll on how she handled her relationships with men.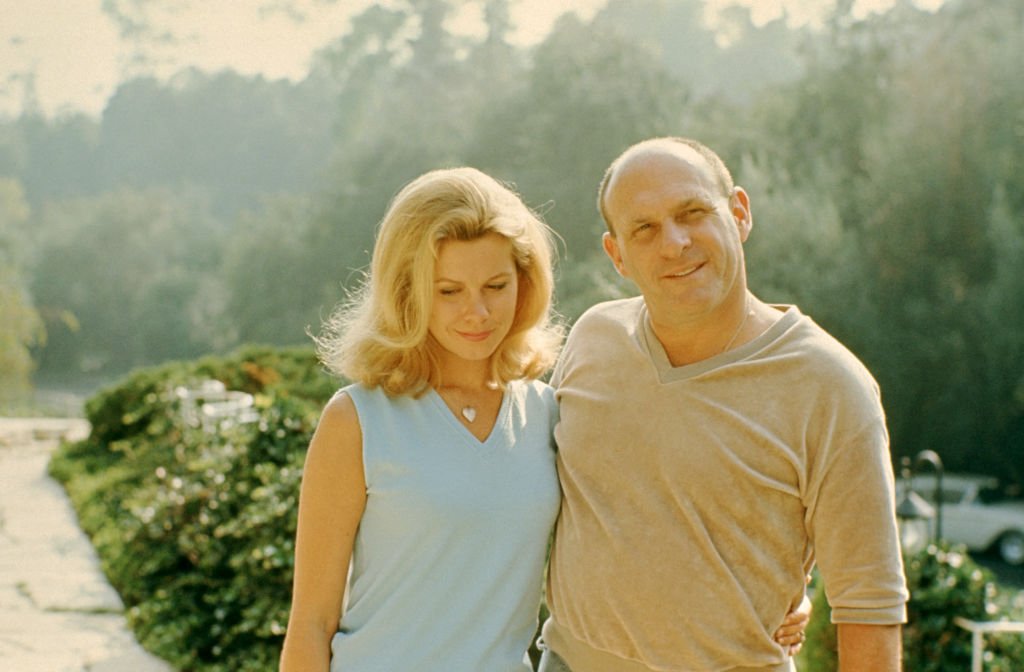 "Elizabeth had a very complicated relationship with her father, which colored her relationships with men most of her life," Geoffrey Mark commented. The author, and pop culture historian, who was friends with her third husband, William Asher, went on to add how her childhood as a child of a celebrity affected her stance in life.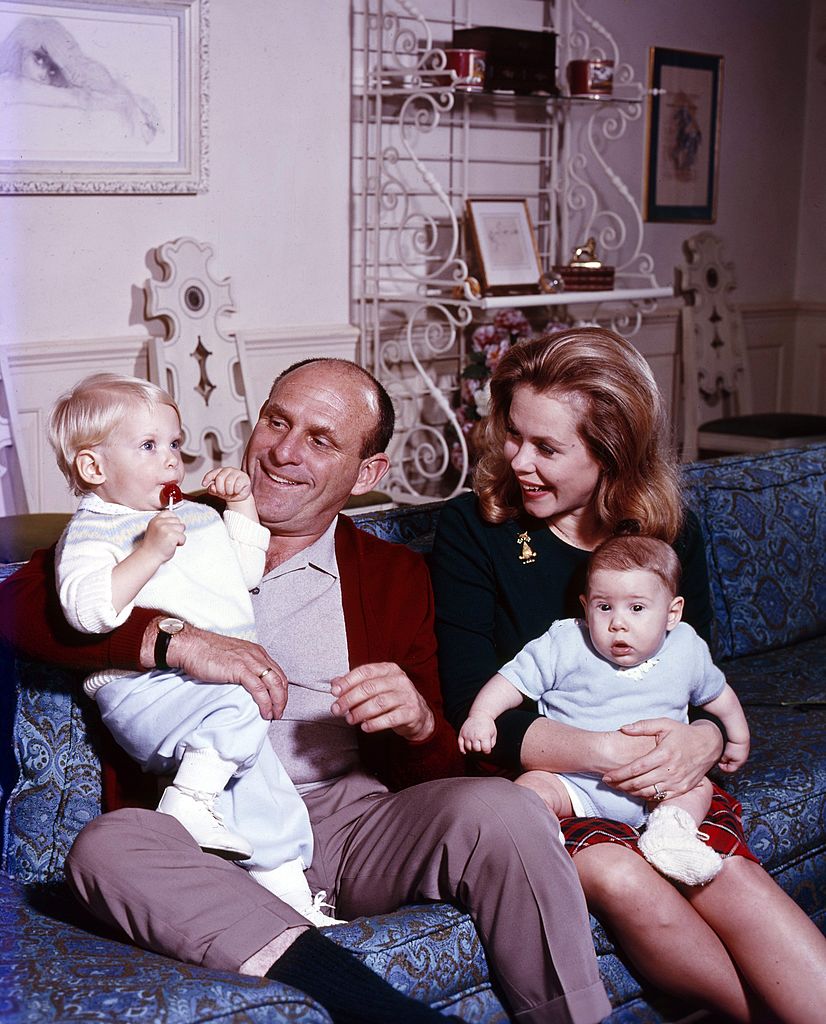 ---
HOW HER PARENTS' RELATIONSHIP SHAPED HER OWN
"Part of it was being the child of a big celebrity, part of it was getting her first acting experience with daddy on his show Robert Montgomery Presents, and part of it was seeing that daddy was not a very good husband to mommy.", her third husband, William Asher, commented.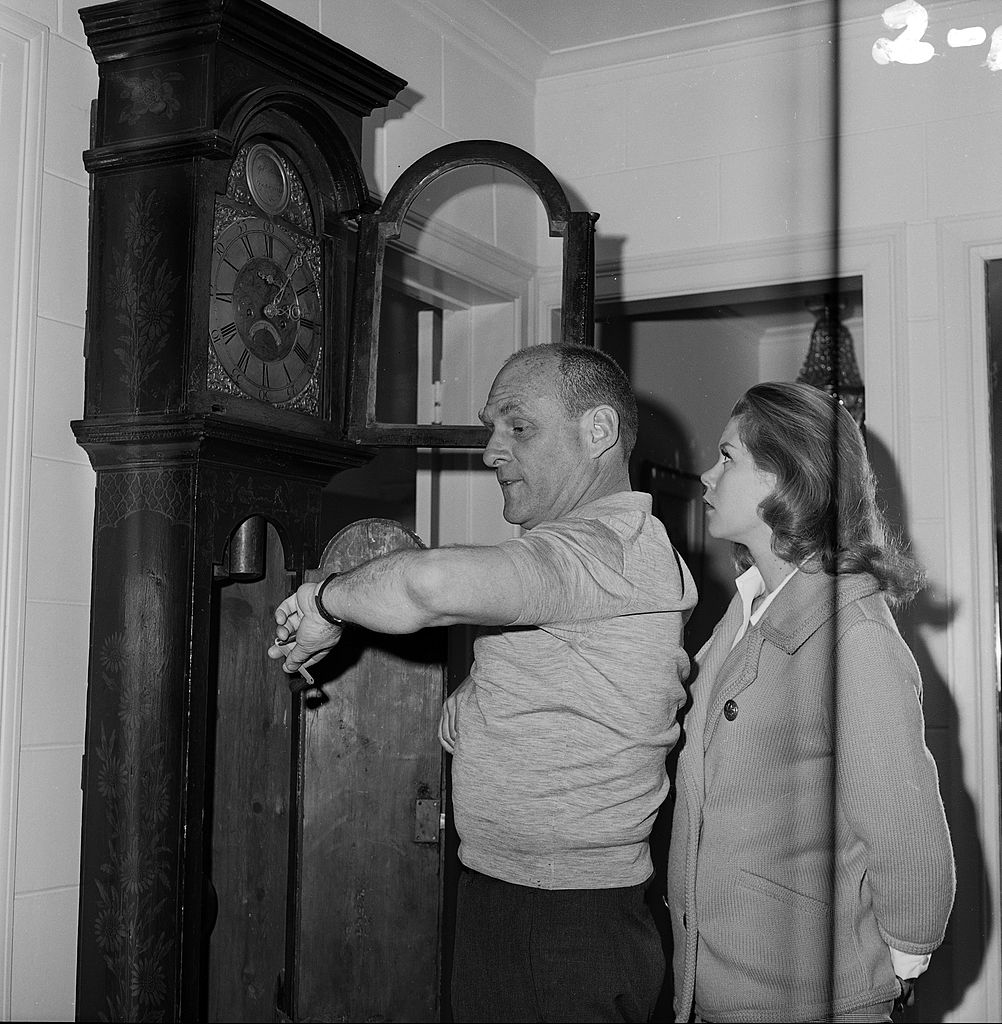 "Elizabeth resented her father. She as a married woman, irrespective of which marriage we're talking about, did not like having her father visit, did not like exposing her children to her father. She was looking for a man who wouldn't be the cold, withdrawn person that Robert had been with her" he continued, saying that he didn't understand it himself.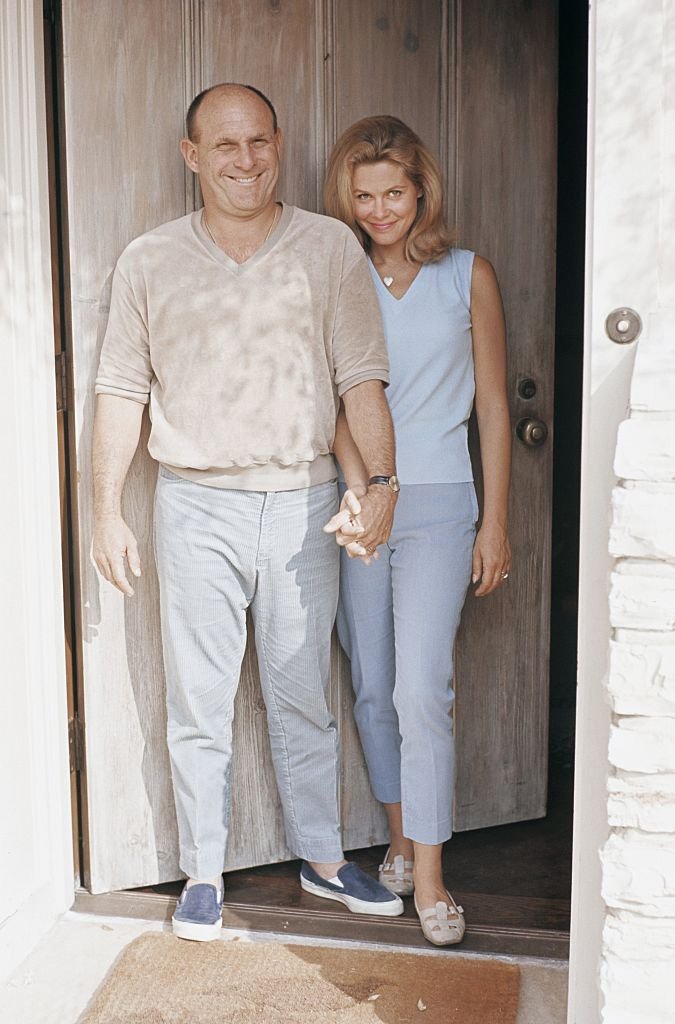 ---
HOW RESENTFULNESS INJURED THEIR RELATIONSHIP
"So it started out being this resentful father-daughter relationship because he didn't want her to be an actress. [...] A further wedge grew between them when he divorced her mother, who she loved dearly. It was my sense, that Robert [...] never got over [...] his first daughter and somehow seemed to resent Elizabeth from the beginning, almost for being born." Herbie commented.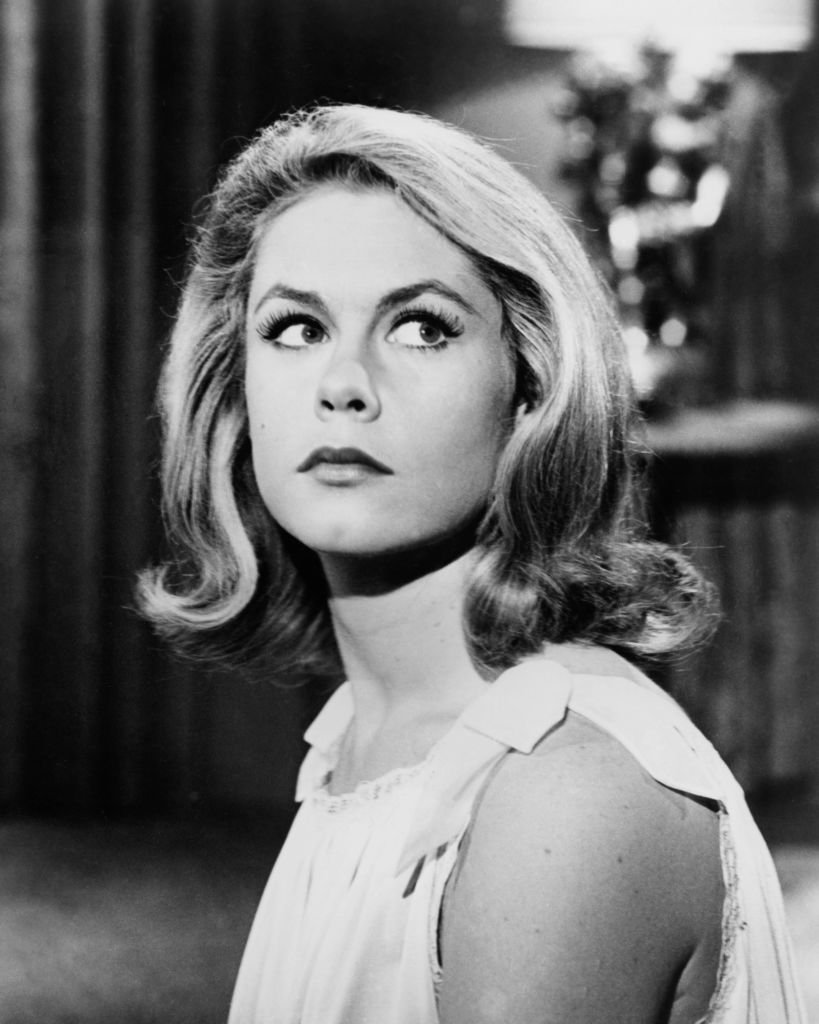 The author continued that "It was a very strange relationship, but she still loved him and she still respected his work, but their relationship was complicated." It is, therefore, easy to understand how this relationship with her father would influence the relationship she had with other men, especially in the love department.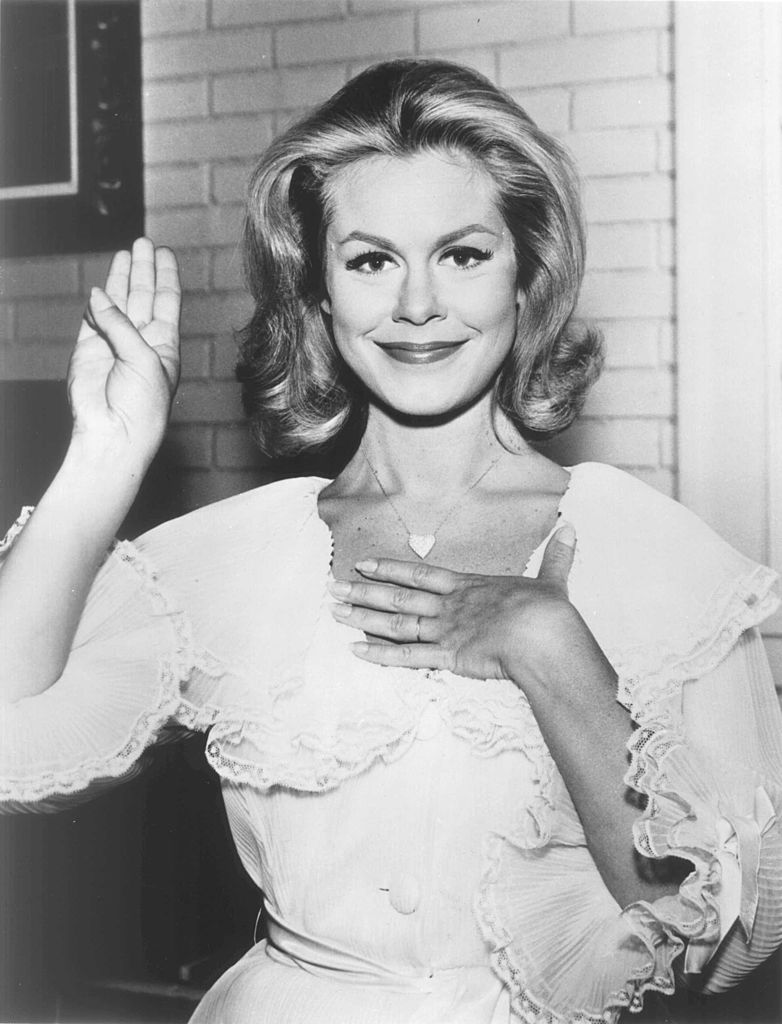 ---
THE FIRST DIVORCE: CHOOSING HER CAREER OVER LOVE
"Actress Elizabeth Montgomery was back at work today after winning a Nevada divorce from New York TV producer Frederic Gallatin Cammann. Miss Montgomery charged cruelty in her divorce action yesterday at Las Vegas. The couple was married in March 1954 when Cammann was working on the Robert Montgomery Presents TV show.", New York Daily News reported in 1955.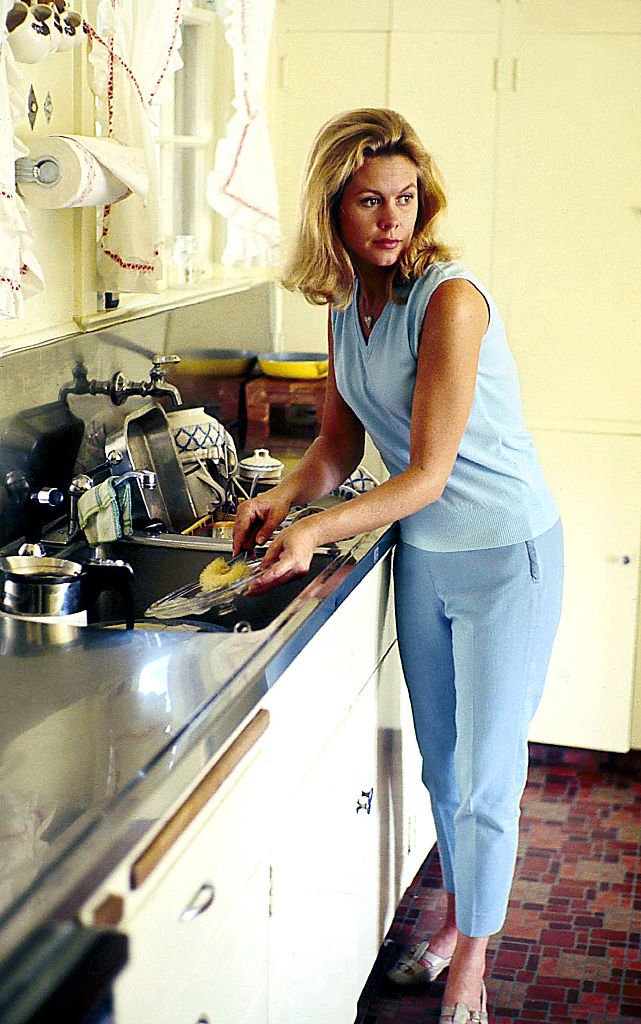 Frederic commented that "She thought her career demanded that she head back to Hollywood and I didn't see how I could fit in out there". However, it didn't take long until Betty took to the aisle again to be married to Gig Young, the actor who then won the Best Supporting Actor Oscar the movie "They Shoot Horses, Don't They?".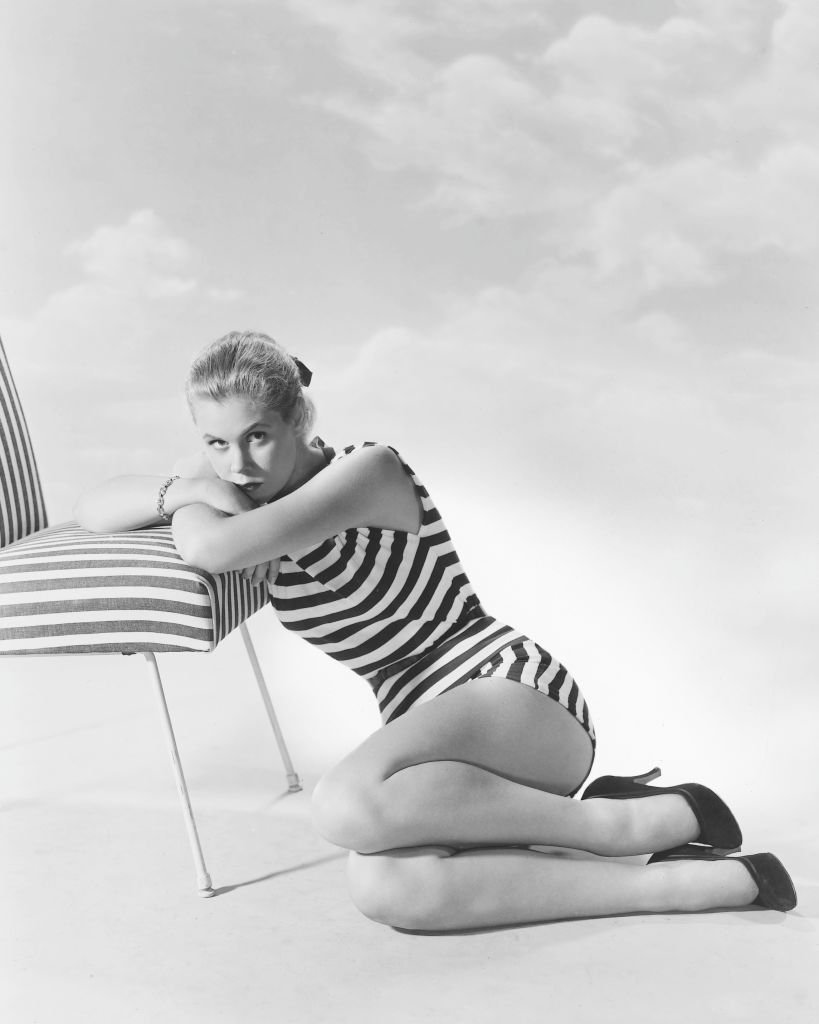 ---
A DIFFICULT SECOND MARRIAGE
In 1956, Elizabeth married Young, but the relationship lasted solely until 1963. The couple was troubled by several issues, many of which caused by the husband. Geoffrey Mark mentioned that "Elizabeth was riding an emotional roller coaster being married to him. Up and down, up and down. She didn't want that. She lived that as a child."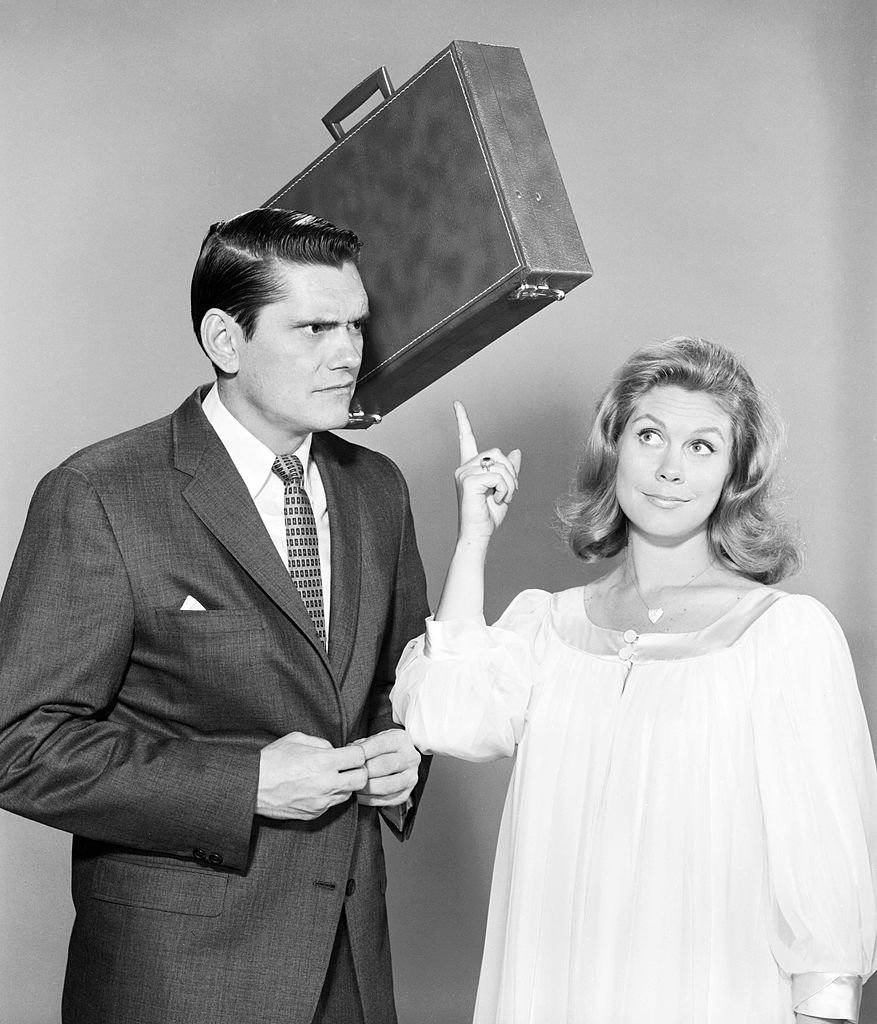 He continued that "And sometimes, even though we don't want to, we repeat previous family relationships." 1963 was not only marked by the split of the couple, as Elizabeth went on to film "Johnny Cool" where she worked with William Asher, who would end up becoming her third husband.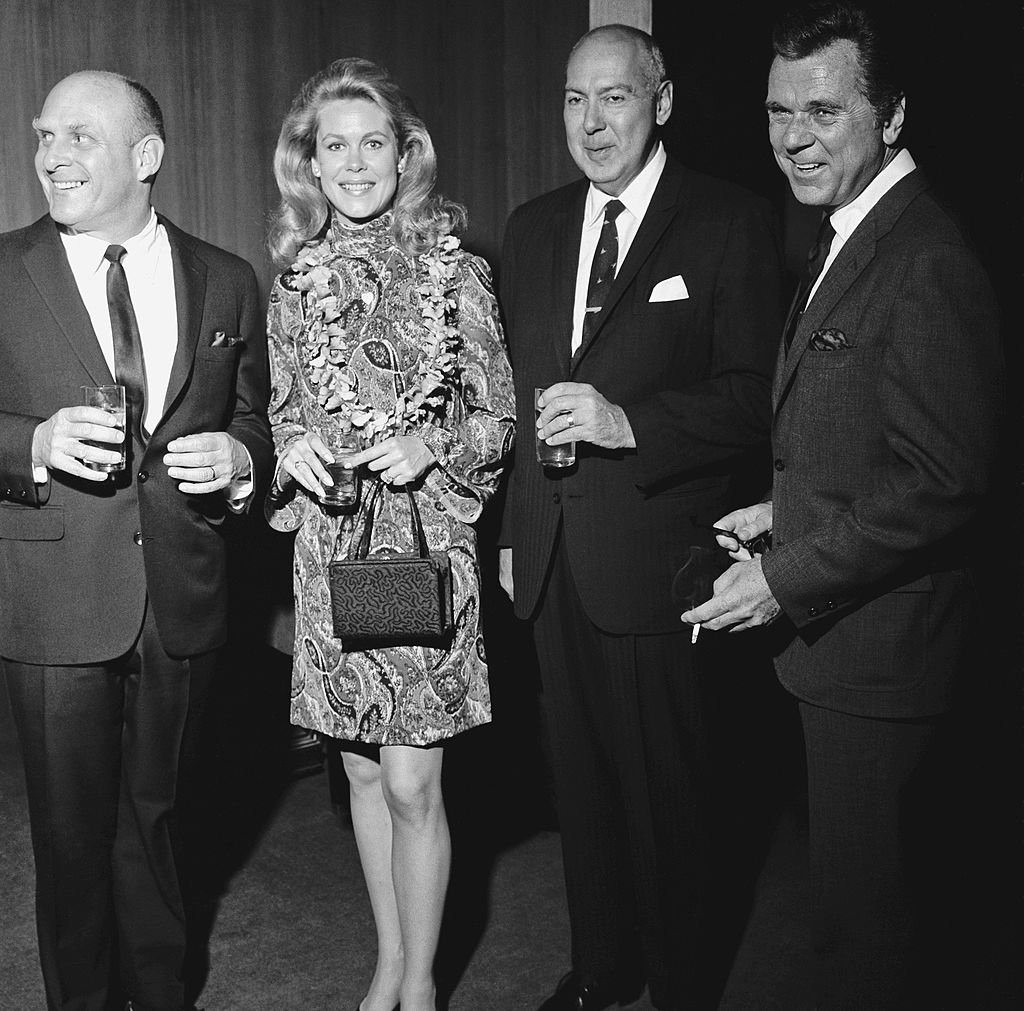 ---
AN UNSUSPECTED PREGNANCY BRINGS THE COUPLE TOGETHER
William Asher, who was 12 years older than Elizabeth, always had troubled romantic relationships, much like the woman he would eventually marry. Geoffrey stated that "Bill Asher had a very complicated personal life at the time he met Liz, he was separated from his first wife, who was the mother of his children from that marriage."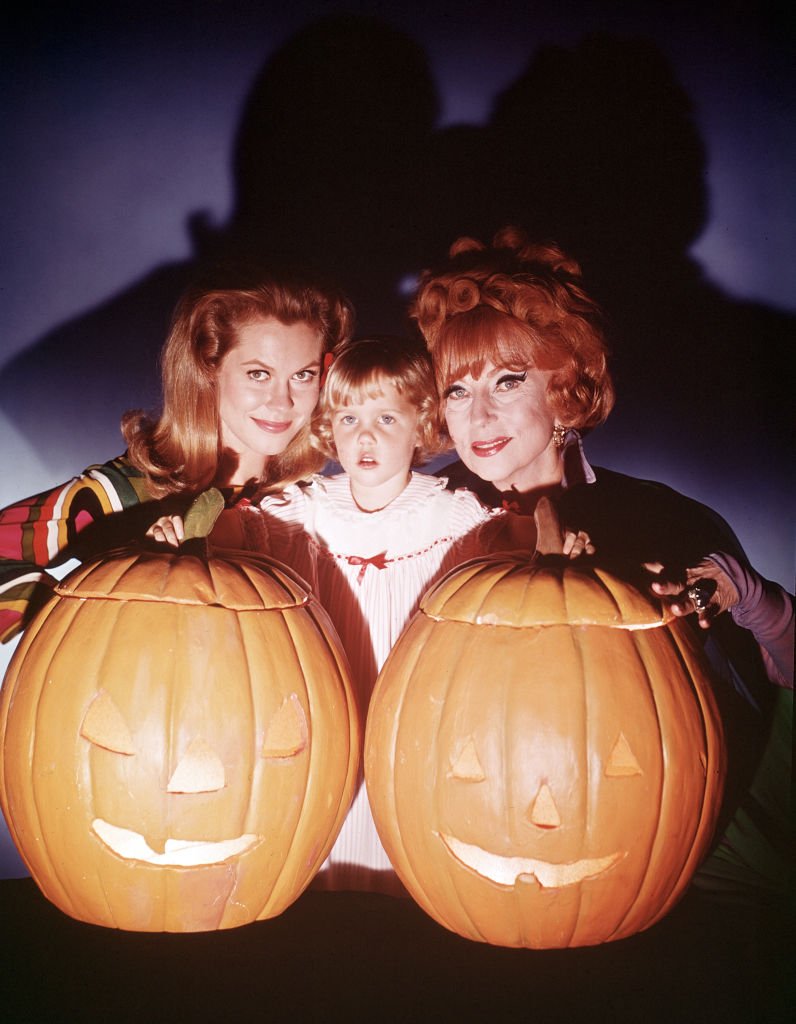 At the time of the passing of President Kennedy, who was a close friend of Asher, Elizabeth confessed that she was pregnant. Nevertheless, and even though Asher had gone through some difficult and hard times, the couple succeeded, and eventually Asher went on to produce the couple's most famous show "Bewitched".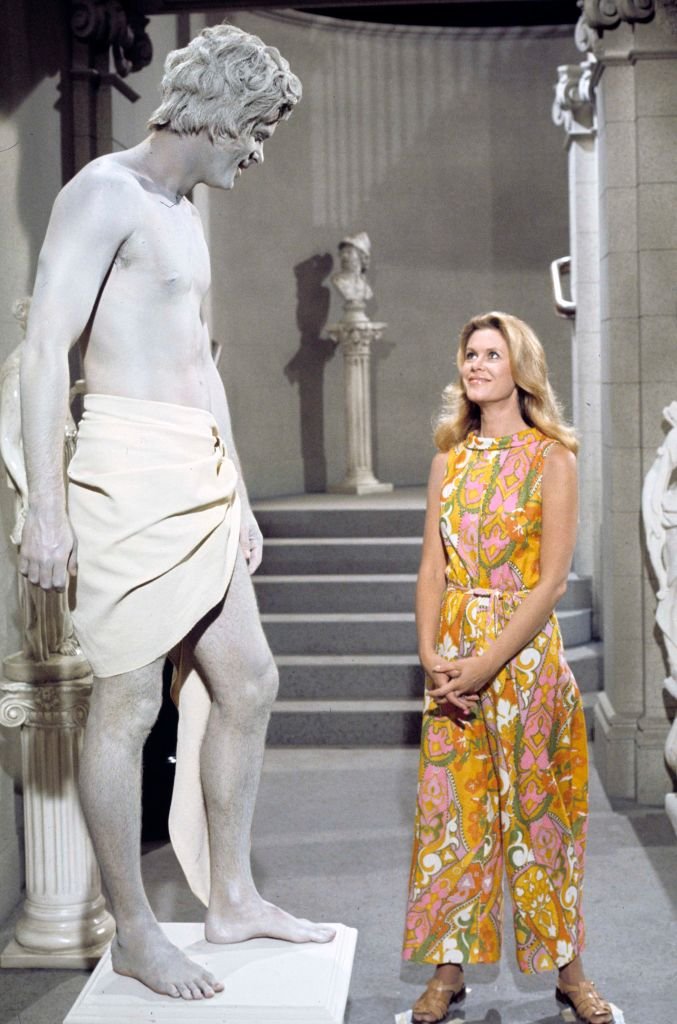 ---
THE LACK OF VARIETY THAT CHANGED THEIR LIFE
"With the success of Bewitched and the films he was directing and producing, Bill became enormously busy and sometimes one cannot see what's right in front of one's eyes. Liz was becoming unhappy." Geoffrey added. The star-witch seemed to have felt locked in a role that didn't allow her any versatility.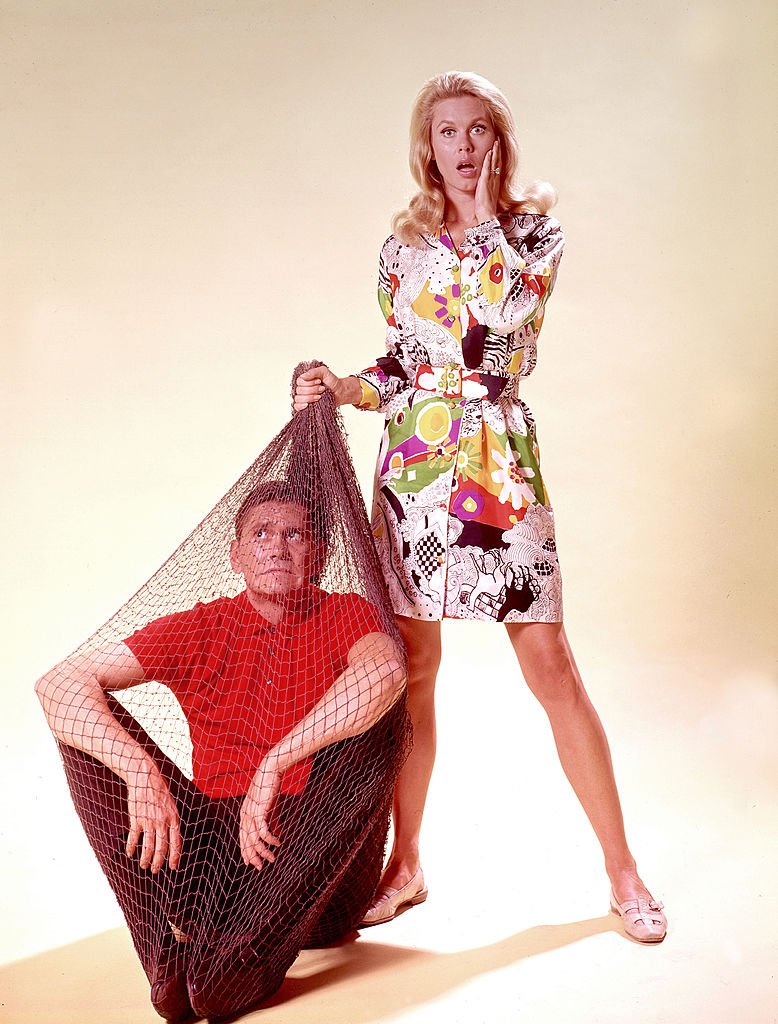 He continued that "As much as she appreciated the great success of Bewitched, she saw herself as a multi-talented actor who could do all kinds of things. She felt stifled by the program, so she was creatively unhappy." However, unfortunately, Elizabeth's husband wasn't very attentive to her needs and the relationship started spiraling downward.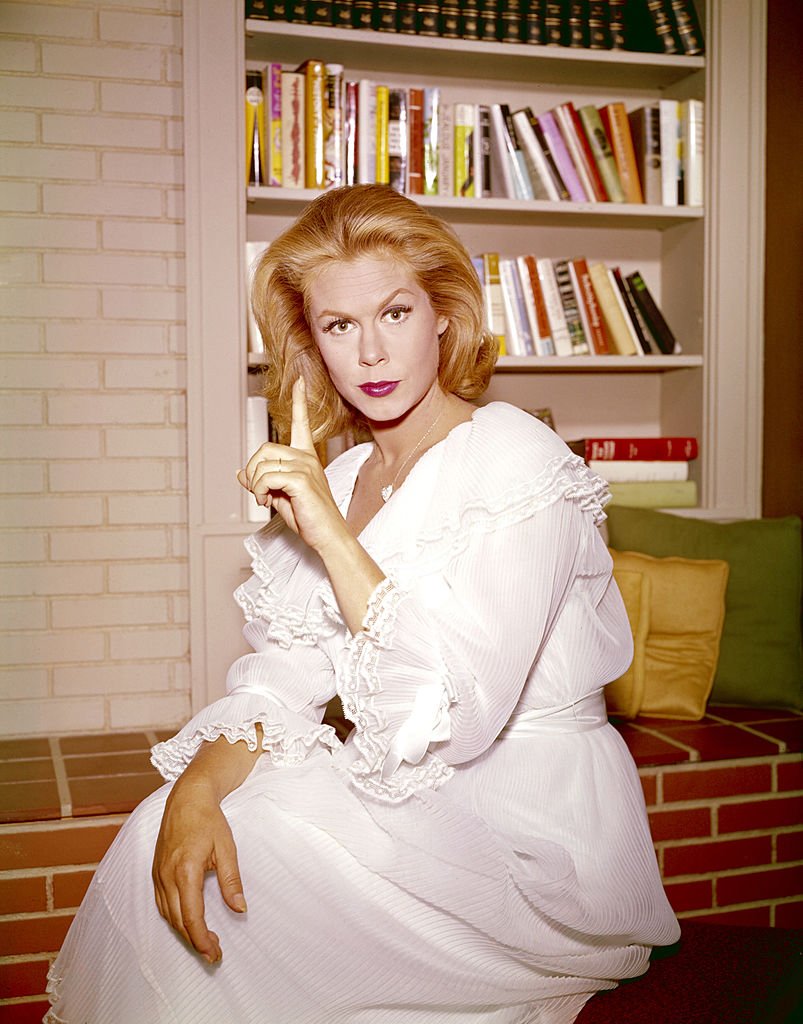 ---
ELIZABETH EVENTUALLY FOLLOWED HER DAD'S FOOTSTEPS
"She was not in the house and other than her accountant, nobody really knew where she was. After that year she wanted to come back to the marriage, but Bill's heart was broken and he felt he couldn't trust her anymore. The damage was done." Geoffrey mentioned.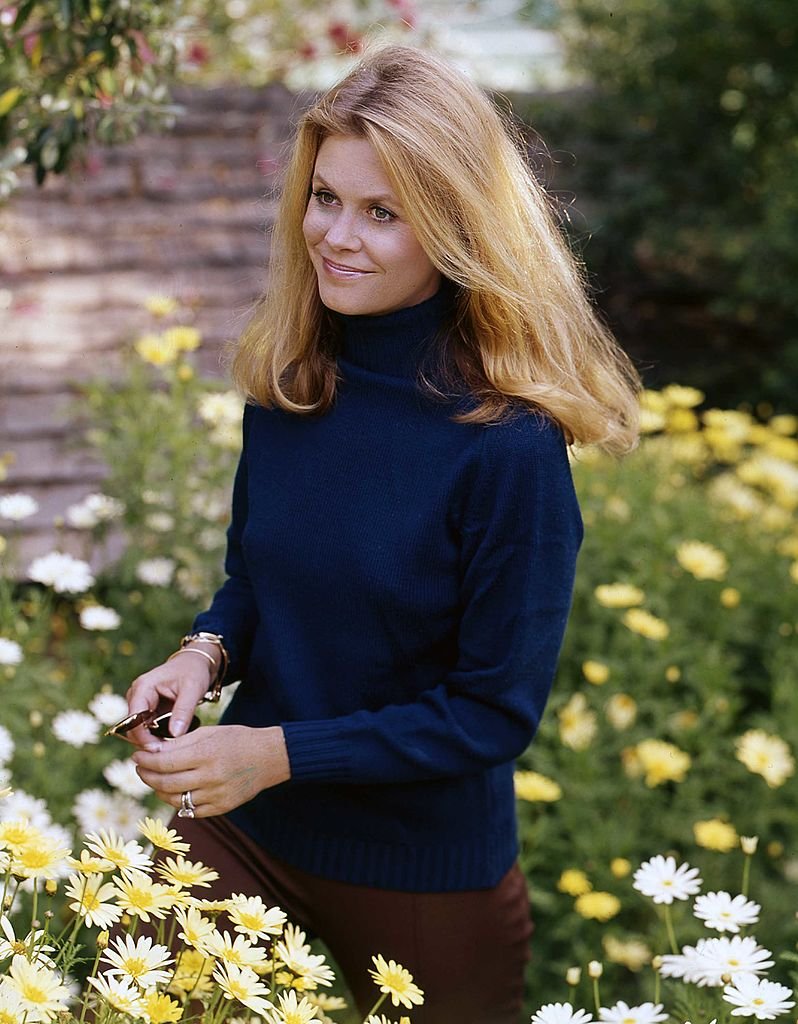 "Bill felt, 'All these years you've been complaining about your father, and then this is how you behave as a mother?' Bear in mind, this is his point of view, not the kids' necessarily. He felt he just couldn't trust her enough to take her back, and in later years regretted that decision."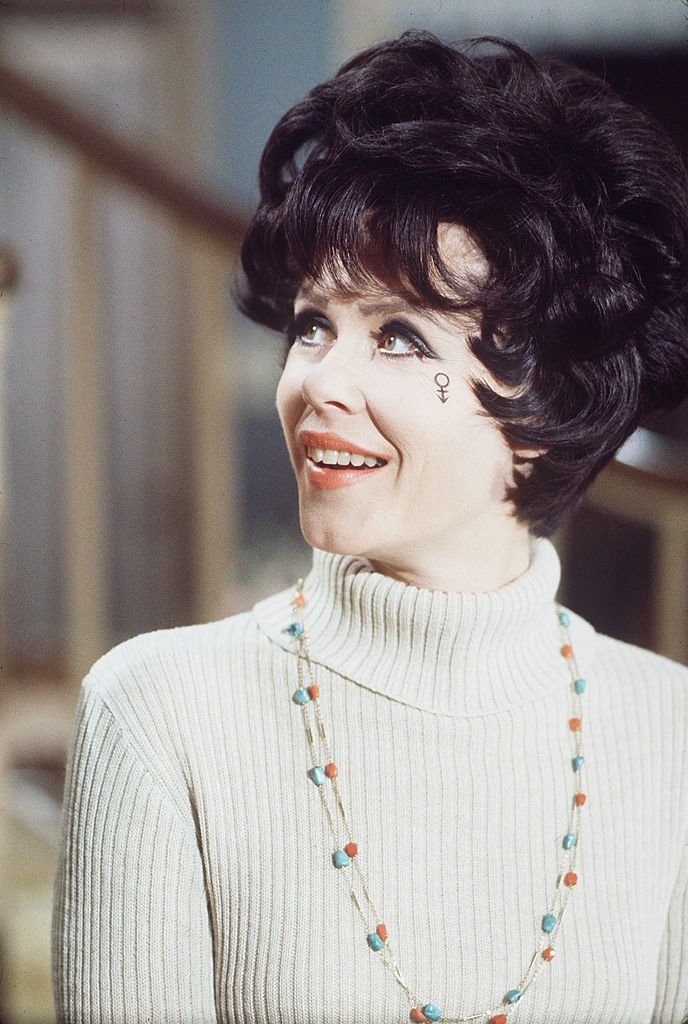 ---
MARRIAGE IS OUT OF THE QUESTION, BUT NOT LOVE
Elizabeth and Williams' relationship eventually came to an end in late 1974, but the actress didn't like to come public about the issue. She told the New York Daily News in an interview that "I don't think people should air their dirty linen in public. Certain things are private."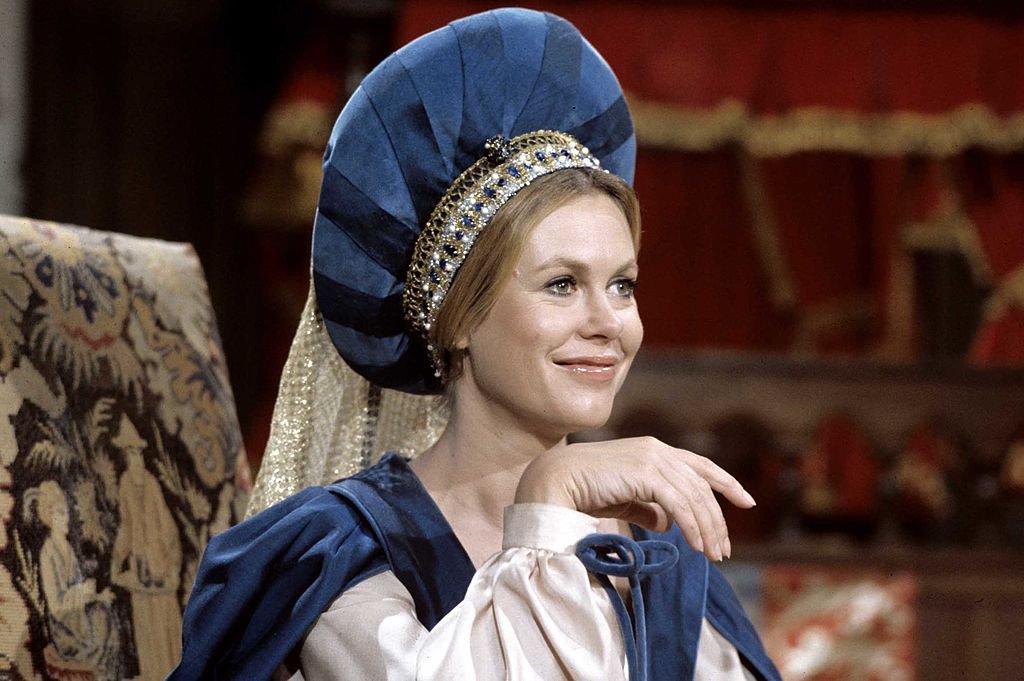 Having chosen not to pursue any future marriage, Elizabeth didn't feel the same way about love. After starring in "Mrs. Sundance", the actress met Robert Foxworth and developed some interest. "She was intrigued by his name, because it matches her father's name, Robert.", Herbie mentioned, commenting that "this was the first guy who's younger than her [...]"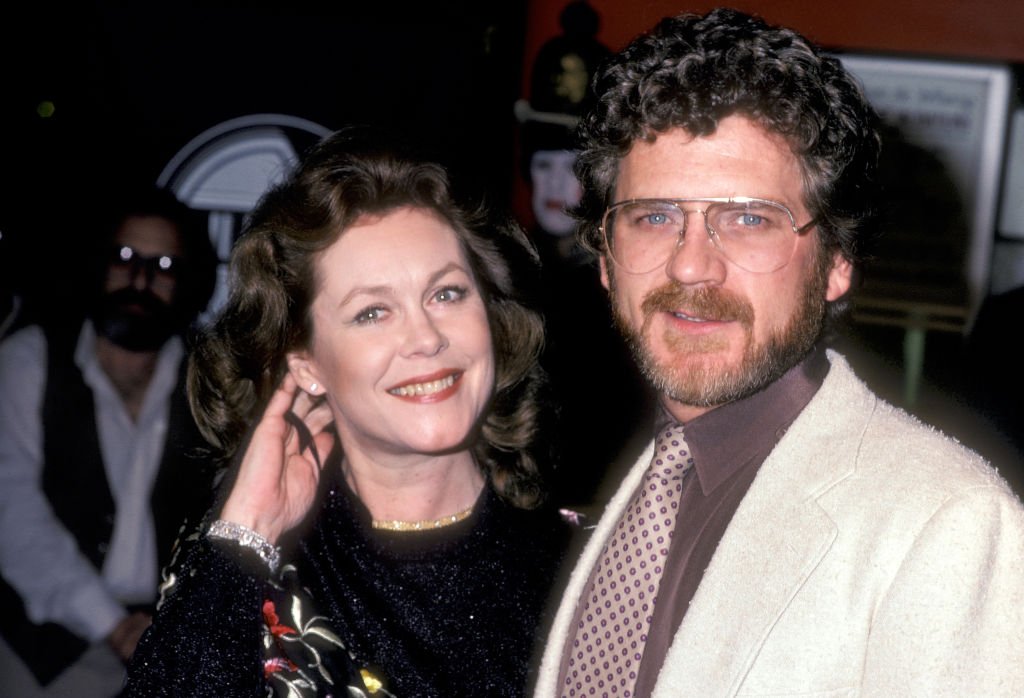 ---
BEWITCHED BY A MAN WHO WAS NOT PART OF THE CAST
Herbie continued that "she loves that he's never seen an episode of Bewitched". Even though the actress was madly in love with Robert, she didn't want to tie the knot, mostly due to her previous marriage experiences which were not positive at all.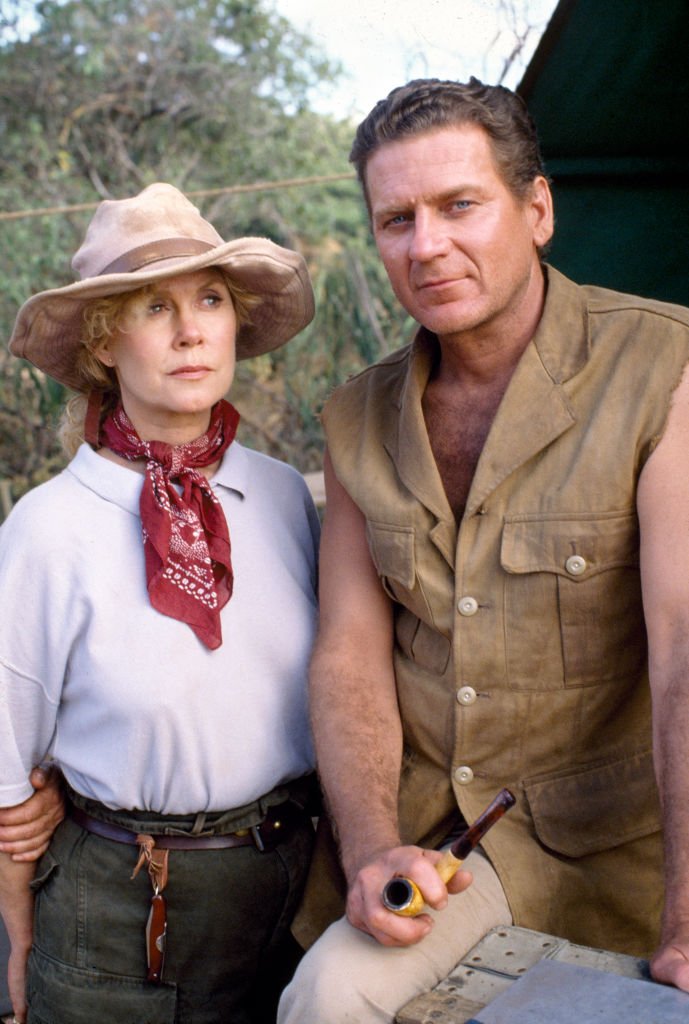 But Foxworth was keen on joining his loved one in holy matrimony, and according to Herbie "he's always asking her, 'Will you marry me? Will you marry me?' Twenty years later, she says, 'OK, let's get married.' And he's, like, 'What?'". Even though it came as a surprise to Robert, the couple got married in 1993.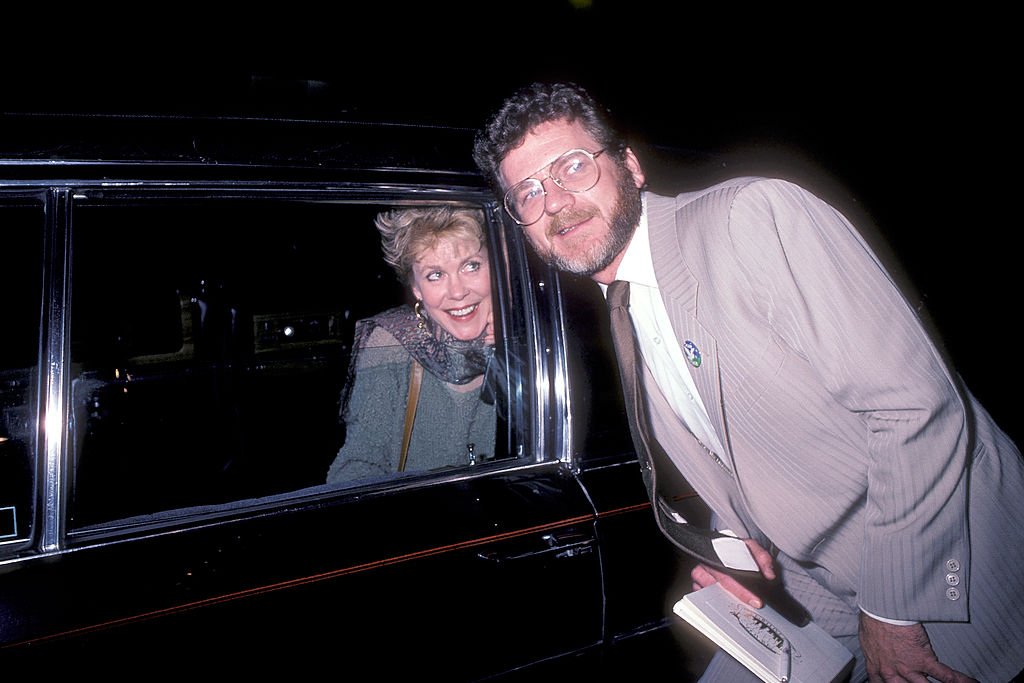 ---
TRUE LOVE, AT LAST
Robert Foxworth described his partner as "a real homebody. She was a wonderful cook. She liked to work in the garden and the kids were a huge part of her life." And Elizabeth seemed to feel the same, being finally happy not only in her relationship but also in her career.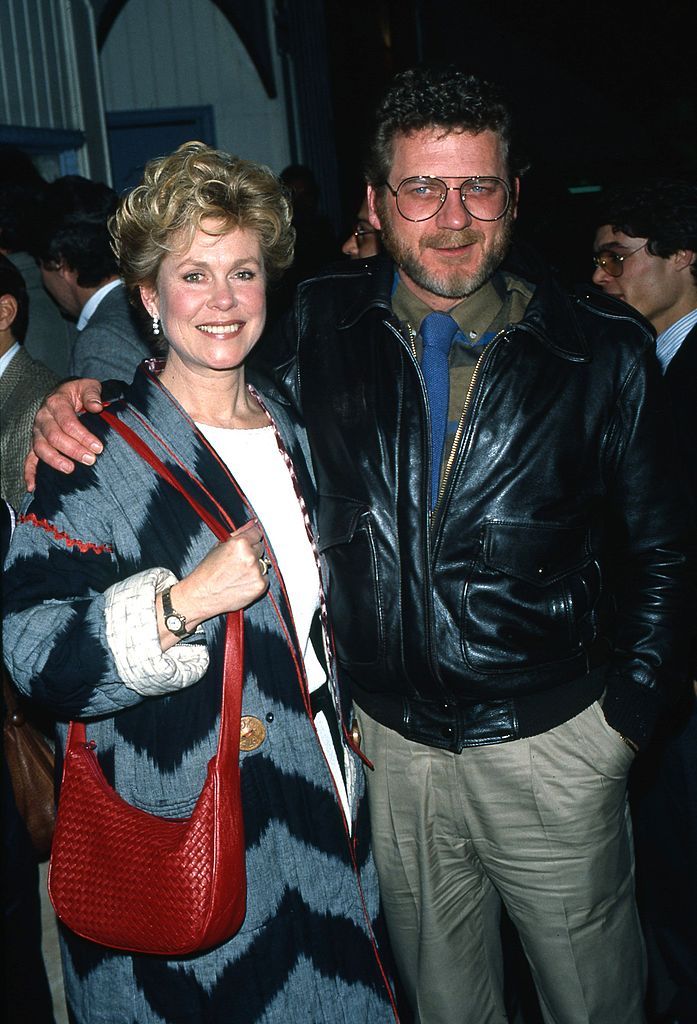 Unfortunately, the dream didn't last long, as Elizabeth passed at the age of 62 in May 1995. The famous actress was survived by her husband Robert, and her three children, William (56), Robert (54), and Rebecca (51). Robert confessed that "She would be so happy with her children today. To see them and her grandchildren would have made her proud."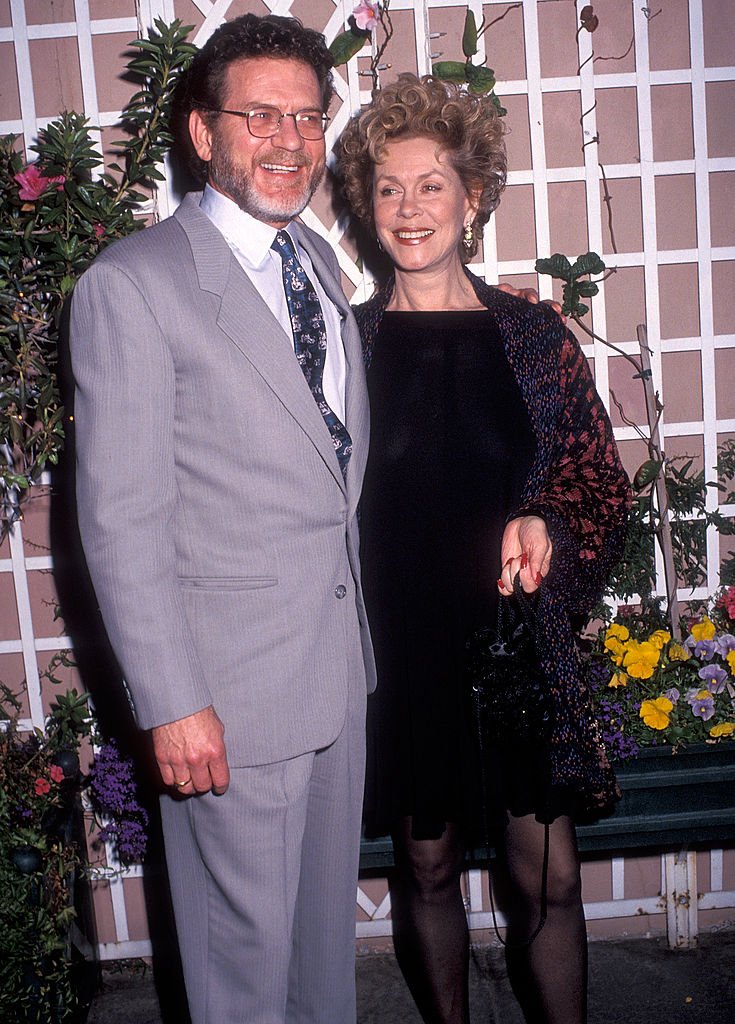 Living a fulfilling life, at last, both from a professional and personal aspect, Elizabeth Montgomery will always be remembered by those who had the luck to see her act. The amazing actress has left her legacy as one of the most versatile and charismatic actresses in both the TV and film world, and will surely be missed. If you want to continue finding out more about how the stars live their lives, just keep reading!