Lucifer: Real-Life Relationships Between the Cast Members
Lucifer cast is one of the hottest ones on the TV! With the fifth season blowing us away, it's only right that we get to know the cast a bit more. Find out whether the on-screen chemistry exists between Tom Ellis and Lauren German, and whether on-screen enemies Lucifer and Detective Douche are friends in real life!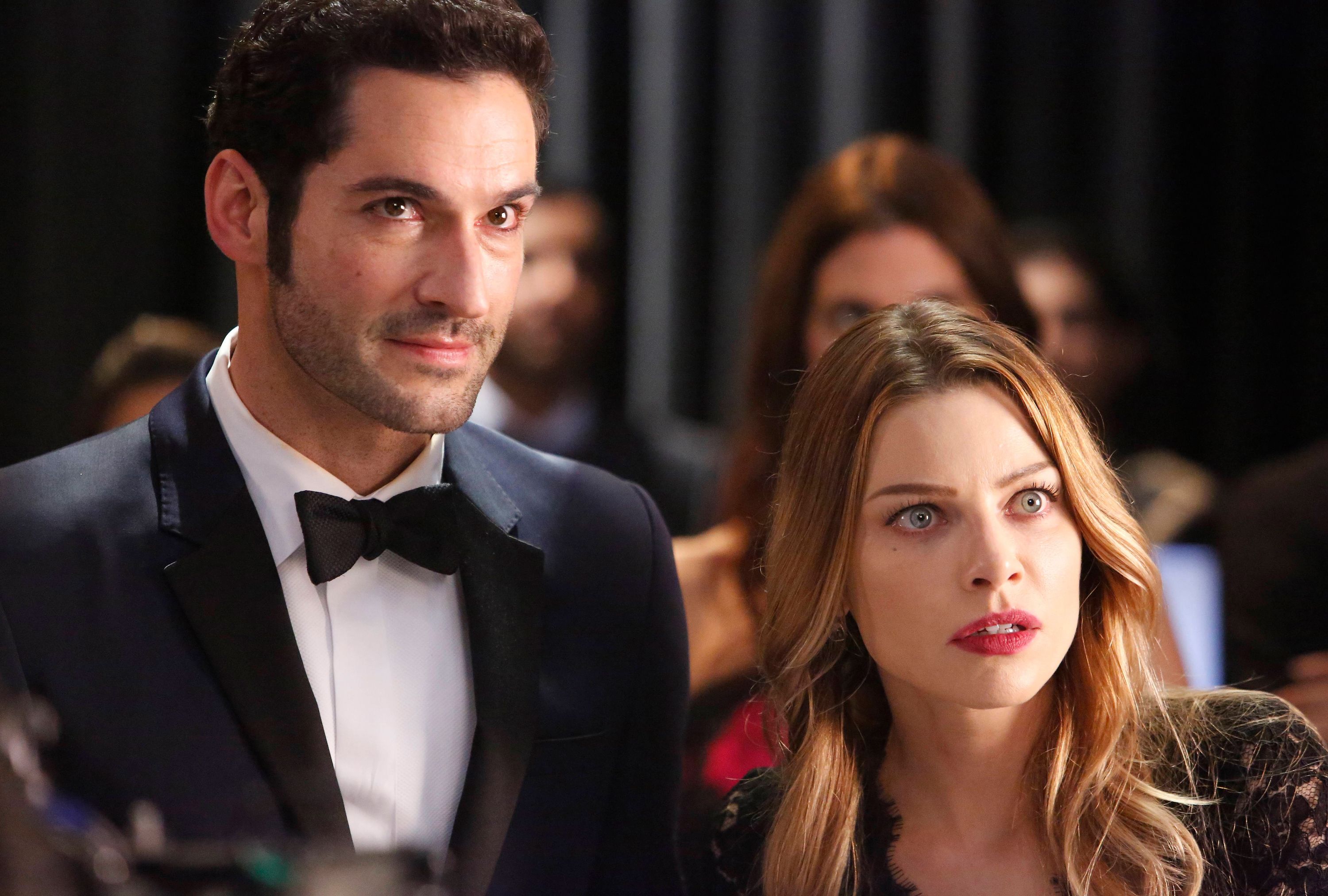 ---
TOM ELLIS AND KEVIN ALEJANDRO 
On-screen, Lucifer, and Detective Dan make no secret of their mutual dislike of each other. We mean, with a nickname like Detective Douche, nothing else needs to be said... So how do the two actors get along behind the scenes? As far as we can tell, they're great mates! On his Facebook page, Kevin has called Tom his buddy.
---
And he once even jokingly planted a few kisses on Tom's abs. Does Tom feel the same? Yes, if this Instagram post is anything to go by. His caption read: "Feel the Douchifer love. Thanks for this behind-the-scenes photo of me and my main man crush!" The verdict? Friends, for sure!
---
LAUREN GERMAN AND TOM ELLIS 
The on-screen lovebirds had an interesting relationship from day 1. Lucifer loves to exacerbate "The Detective", while Chloe is often seen rolling her eyes at him or putting Luci in his place. A bit like a strict mother, if you think about it! So we'd love to know what the actors' relationship is like in real life?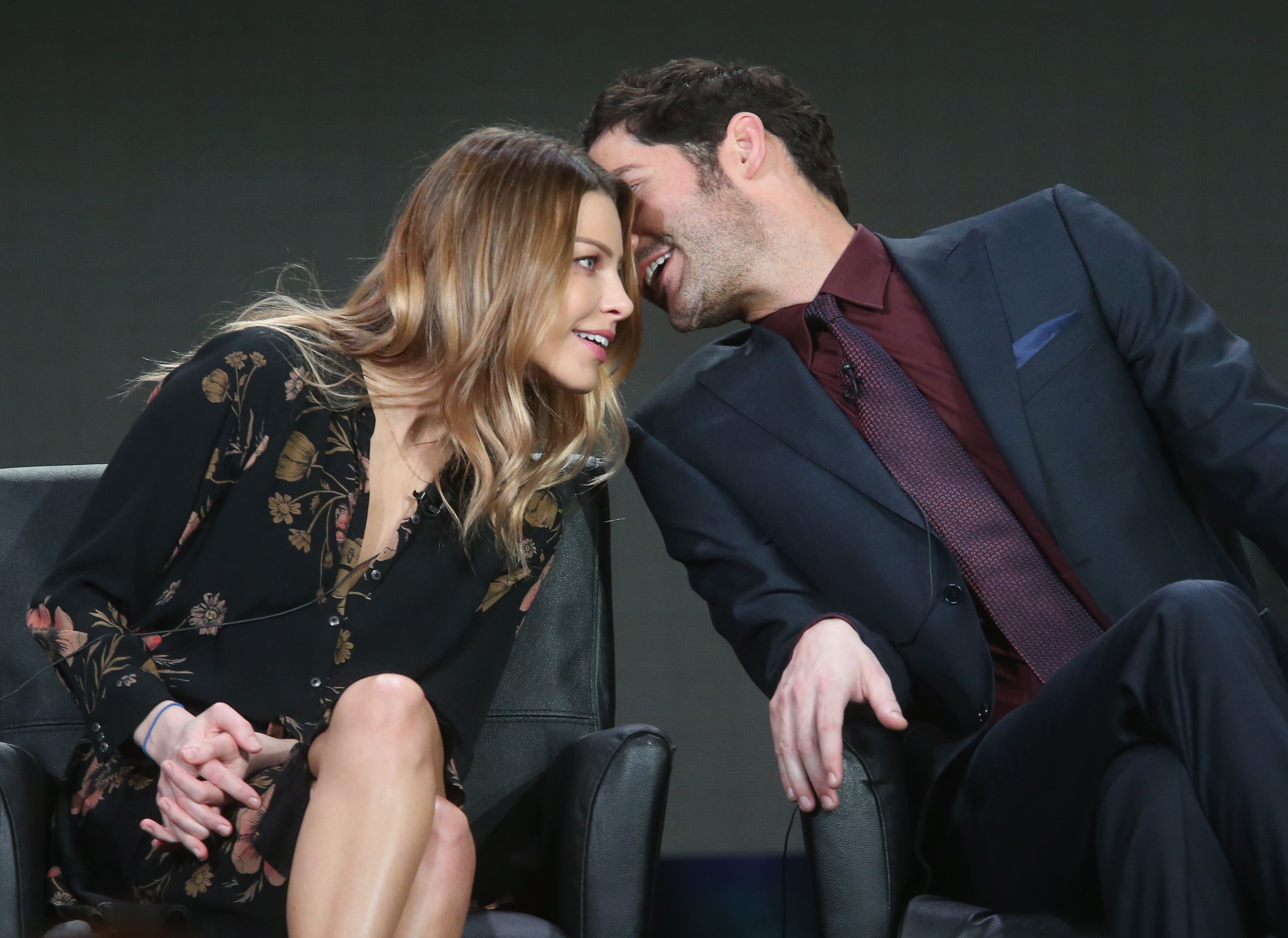 ---
Oh, we'll just tell you already, cause this pair is clearly the Real McCoy! Whether it's mucking about onset or goofing around in interviews, their off-screen relationship is friendship goals. For one, Tom has said there's always fun involved when Lauren is around, cause she's quite possibly the funniest person he's ever met.
---
Well, this Instagram post says it all in one image! Tom's caption jokes about it being a normal day on set, you know, with German in a joker suit, walking her hound, and him trailing behind like a lost puppy. Wondering what the devil is going on. What do they think of each other?
"I find Tom Ellis very attractive," Lauren said, and Tom replied, "I find Lauren German very loud."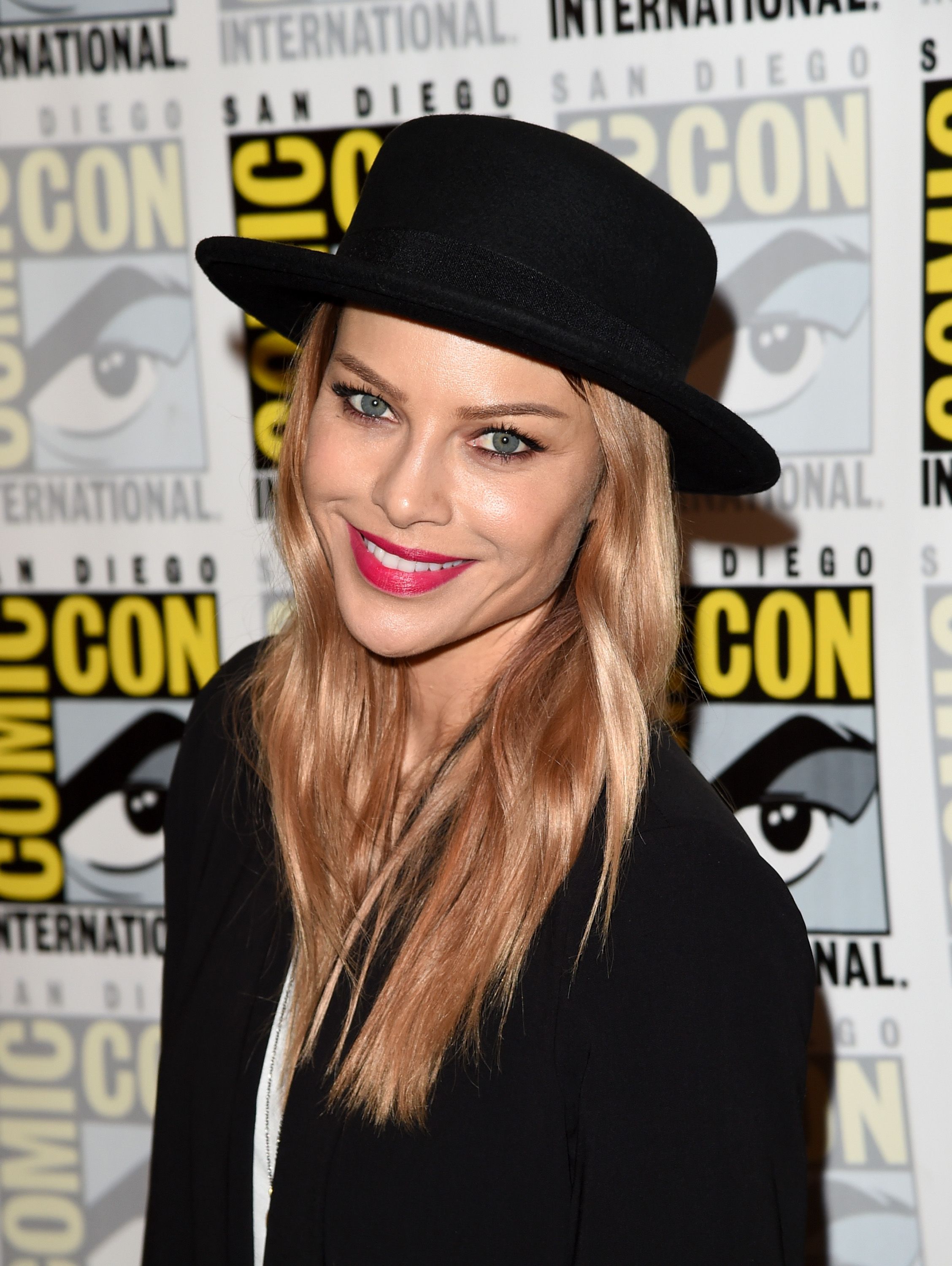 ---
German has often said that Tom is her favorite person to work with, but she also loves pulling his leg every now and then. Talking about Lauren, it seems like she's the on-set prankster. The story goes like this. Once, they filmed with an actor who, to put it softly, really annoyed Ellis.
The art department had to make life-size cardboard cut-outs of this actor. Soooo, one year, on his birthday, when Tom went into his trailer, he was greeted with dozens of life-sized figures stuffed into the small room. They were even stuffed into the loo! None other than Lauren was behind this prank. Funny, right?
---
Way back when they started doing the pilot, they even got nicknames for one another. Well, initially Lauren said he could call her Muffin Top. What a random name, but we'll roll with it. As time went on, they just started calling each other Muffin.
And in later seasons it morphed into Muffinio, like the Italian version. They even had "Muffin" on their trailer doors for the first few seasons. We could literally spend all day sharing fun moments between these two.
---
AIMEE GARCIA AND TOM ELLIS 
If you were to work with someone for many hours per day for a few years on end, you'd probably get close to them - and learn all their little secrets so you can tease them with it... This is definitely the case for Ellis and Aimee Garcia. In real life, Tom is a bit like Aimee's mischievous big brother. 
---
Now, if you've ever watched clips of the two, you might've noticed how Amy talks a lot and Tom just laughs, rolls his eyes, or teases her. If so, then know that it wasn't your imagination! Amy says her pitch is that Ella is Lucifer's little sister, and Tom clearly thinks she's super funny, judging from his facepalm! 
In panels, Tom often jokes that she likes to talk, always! He also teased Amy in the past about being his wake-me-up in the mornings, because she's so energetic! Amy Garcia, human caffeine It is just so cute how he once called her a "little nugget of joy" in an Instagram post.
---
Like a typical big brother, he can tease and joke with her, but we're sure if anyone else tried to hurt her, he'd be there to protect her. Ahh, and they also like to surprise each other on their birthdays, just like Lauren and Tom do! Basically every interaction between them is fun, watchable, and just hilarious!
---
They look like best friends, to be honest. Aimee shared their first dance rehearsal for the finale on her Instagram page. Seriously, anyone with eyes can see they're both having a blast! On the dancing note, Aimee used to be a professional dancer! 
---
THE LUCIFAM 
Right, it would be unacceptable if we didn't also look at how the rest of the main cast members interact as a group! We won't even lie to you - they all get along and are truly like one big, happy (maybe slightly dysfunctional) family! Like Ellis and D.B. Woodside. Their on-screen characters have a brotherly rivalry going on, and in real life, the two are like brothers too! Don't believe us?
---
Well, check out Tom's shout-out to D.B. here [Insta post], where his feelings are summed up in one snapshot. Also, Woodside wishing Ellis a happy birthday will brighten the dullest day.
"I love you brother! You have one of the most beautiful souls that I have ever encountered. You love us, fight for us, comfort us and represent us with such dignity, aplomb and grace."
---
Goodness, and have you seen Aimee and Kevin goofing around? (To be honest, it seems like, wherever there's joking going on, Aimee is the common denominator! If you ask us, she's the glue of this little family.) Who are we missing? Any ideas?
---
Yes, it's Lesley-Ann Brandt! She always seems to be dancing and singing behind the scenes and pretty much-having bucket-loads of fun with her dry sense of humor. Oh my, and how cute is the next fact? Lesley-Ann and Kevin took their angel/devil devotion to the next level with matching tattoos! 
Brandt had one of Maze's distinctive knives inked onto her forearm. While Kevin opted for some wings! In the battle of friends vs frenemies… we have a winner! It's the Lucifamily! Of which there is no shortage of proof… From these cool cats, and reunions to happy family memories!