Zendaya's Journey to Fame
Zendaya's talents and positive outlook have made her a favorite of millions. However, her journey to fame wasn't an easy one, and it was shaped by many different events and people. From drama with her best friend to becoming a producer - everything had its influence. Learn what made Zendaya who she is now in our article.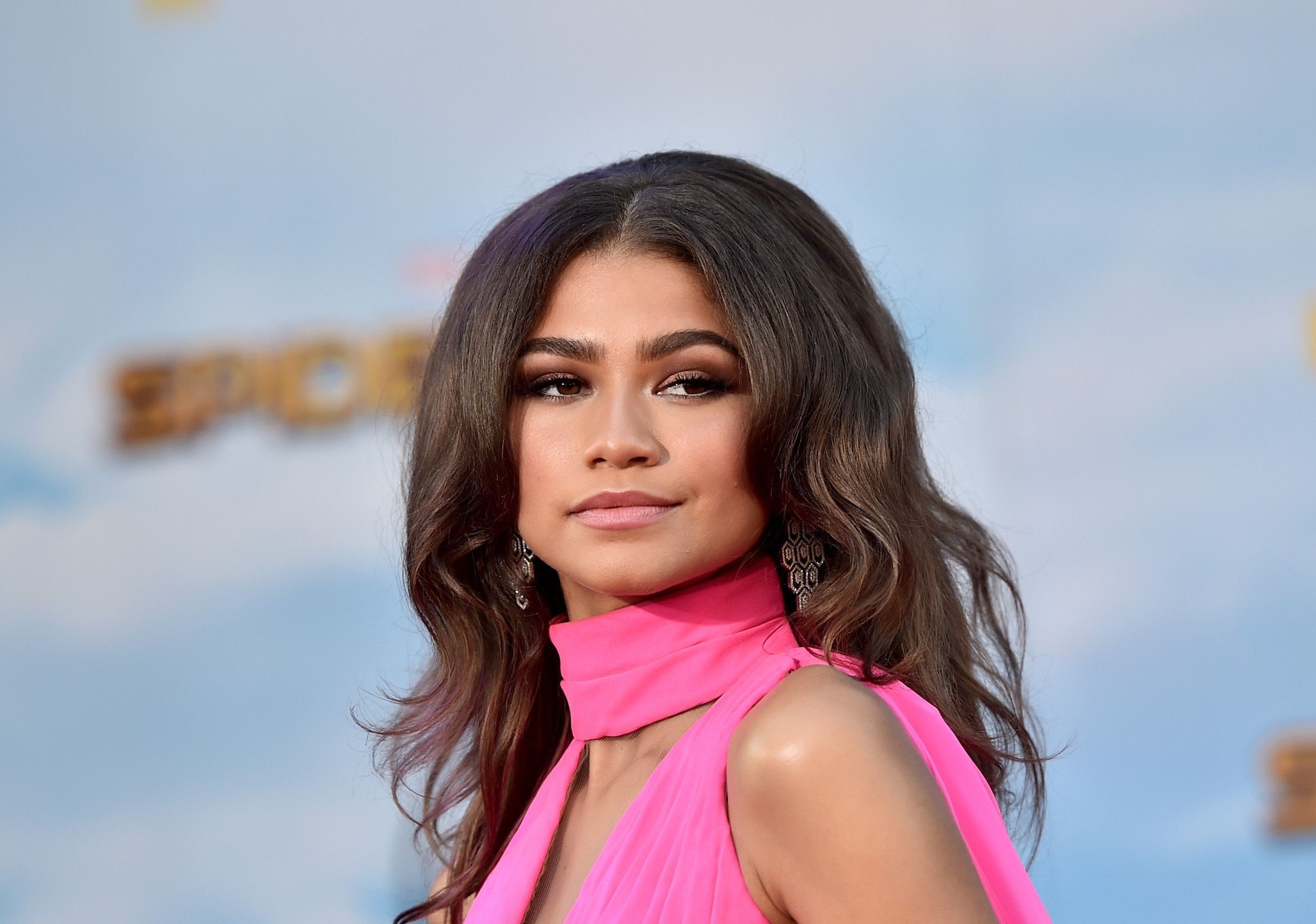 ---
BACKUP DANCER 
It's hard to believe that Zendaya hasn't always been a celebrity with over 73 million Instagram followers! Now she is so famous, she can be compared to such huge and mature celebs as Beyonce and Rihanna. All celebs have to get their start somewhere — and for Zendaya, her "somewhere" was unexpected.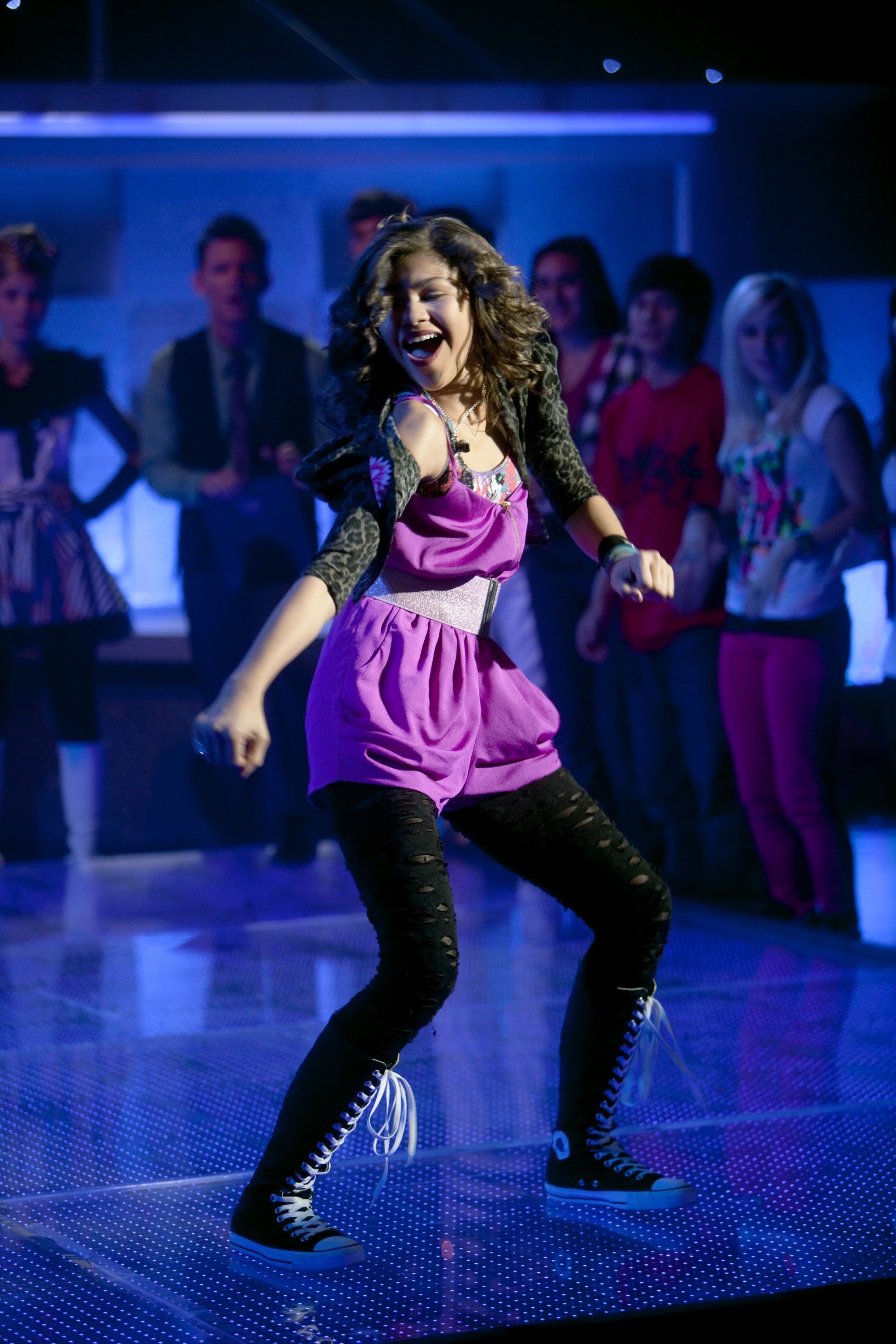 ---
Before landing roles in Disney original movies, 12-year-old Zendaya appeared in a Sears commercial with Selena Gomez. She was another kid who desperately wanted to become a Disney star.
"That's a funny commercial because it's so weird to think [about] later on," she told J-14 magazine in 2013.
Can you believe that Ross Lynch and Leo Howard were also backup dancers in that commercial? Selena Gomez definitely has a nose for future celebrities!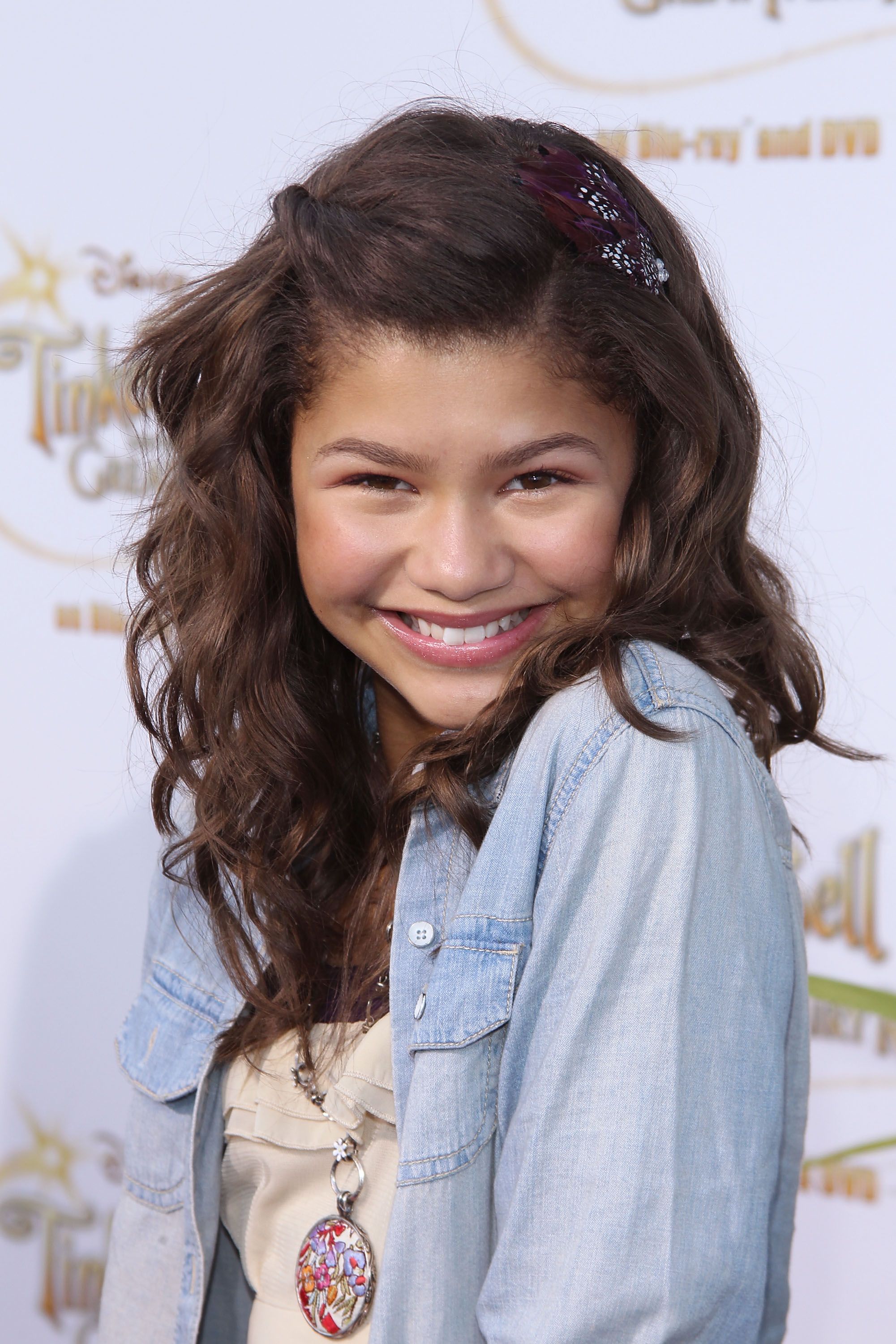 ---
SUPPORTIVE PARENTS 
Disney already knew that Zendaya was a good dancer, so she was the perfect choice for the channel's new project, Shake it Up. She acted beside Bella Thorne, who also became a Disney channel star. Zendaya's parents were very supportive of her. Her mum stayed behind and worked two jobs to provide for the family.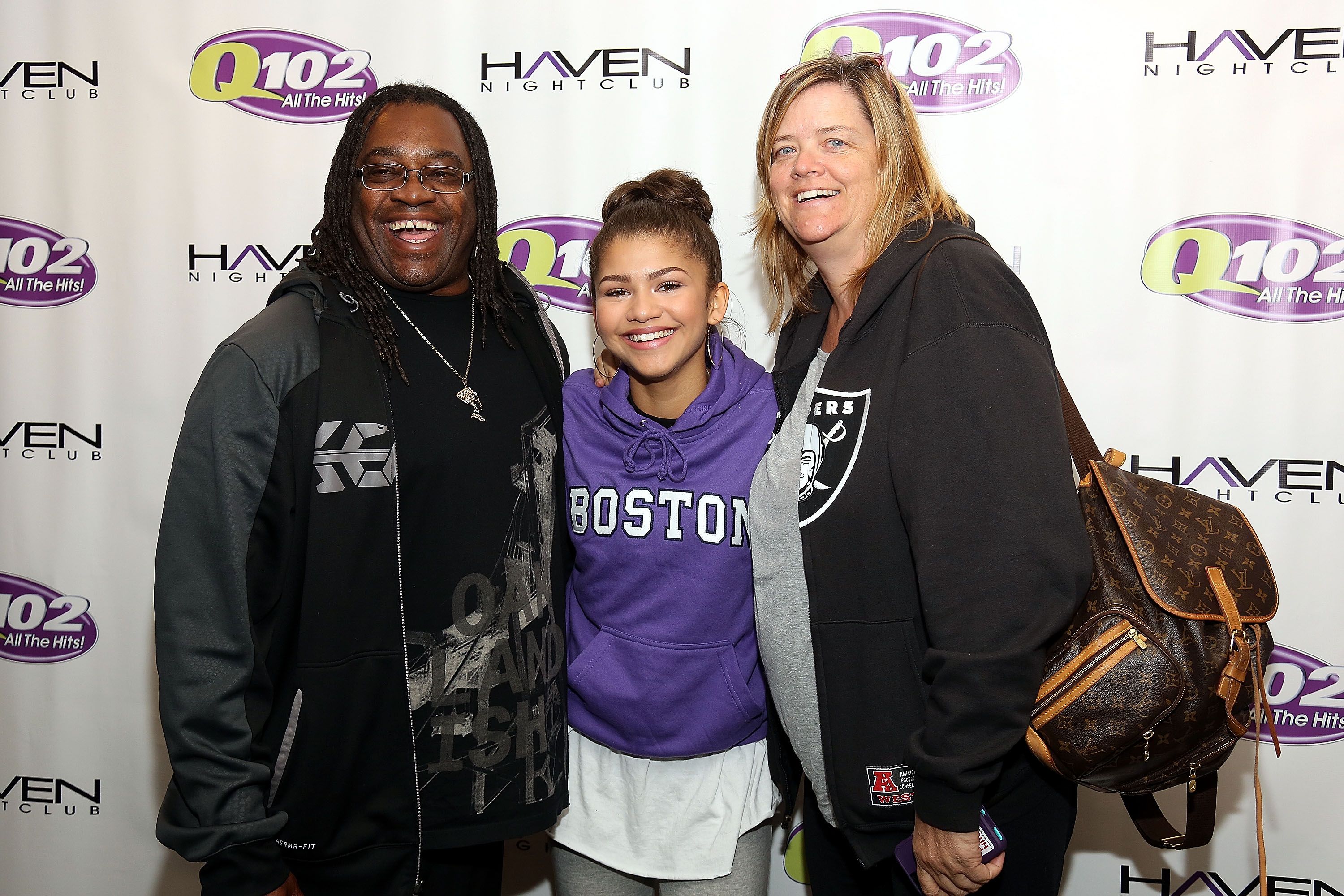 ---
Her mom was good at finding low-cost hotels to spend the night before Zendaya's auditions, and the next morning Zendaya would be back at school. Her dad even quit his job to move to LA with Zendaya to help her break into the industry. Zendaya started ­going to auditions with her father, who became a great supporter of his daughter. She said:
"I think I owe a lot of the credit to my parents. Their honesty and frankness have been a big help to me, especially earlier in my career."
Zendaya added that they always heard those tragic stories of successful young actors whose lives fall apart in later years, but her parents gave her a very good education in life. From the very beginning, they involved her in all decisions, because they knew it affected their daughter's future. Isn't she lucky to have such a wise and caring family?
---
SHAKE IT UP 
She once again became a background dancer but this time the young star had a bigger role. Zendaya's first step to fame was a role on the Disney Channel in 2010 as Rocky Blue, a character of the sitcom "Shake It Up." 
Both Rocky and her best friend, CeCe, played by Bella Thorne, are background dancers on a show called "Shake It Up Chicago." On-screen Zendaya played Rocky, but off-screen the actress had one more role, the role of "Disney-girl persona".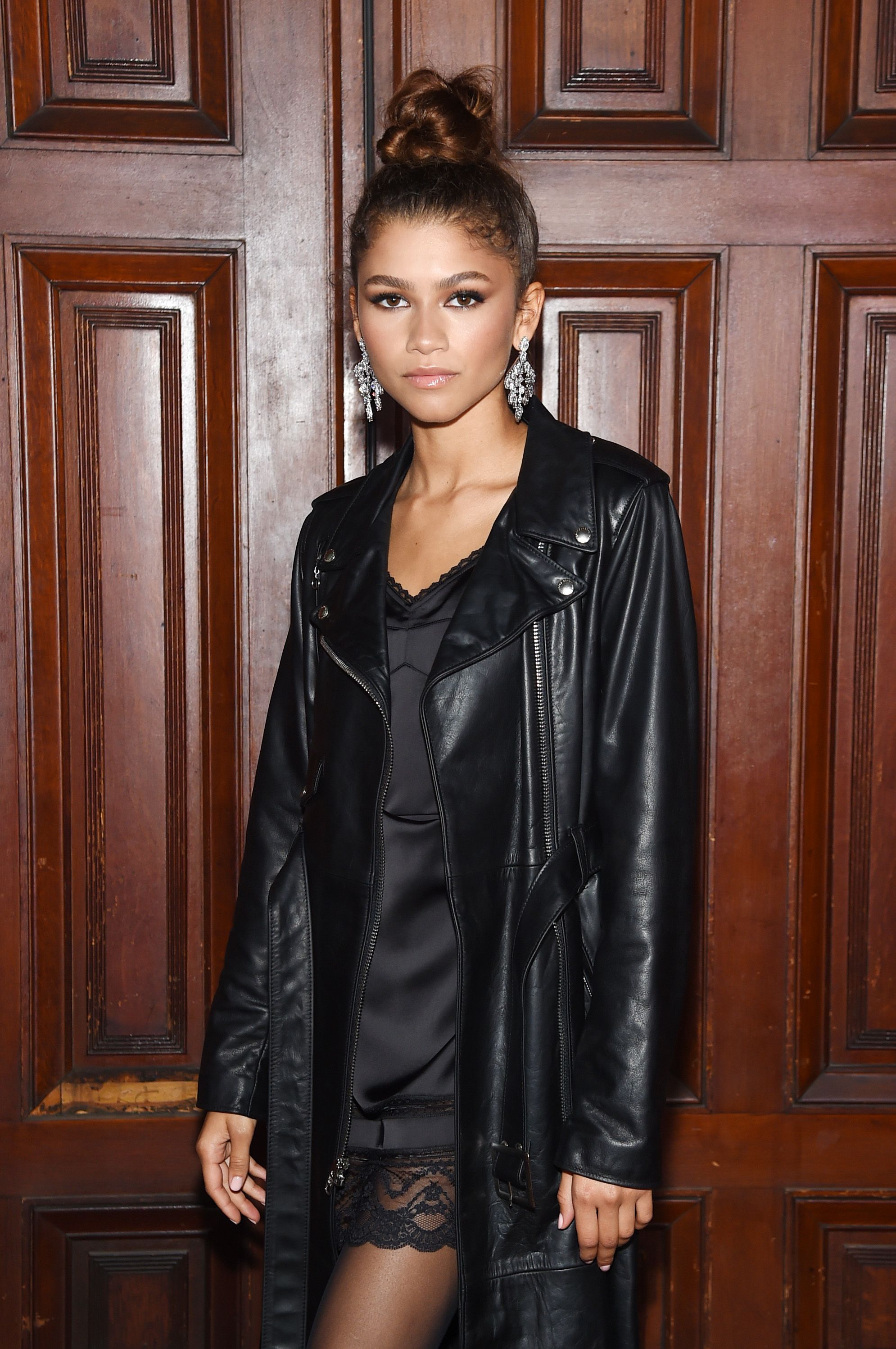 ---

"Slowly I realized that was stupid. People think I'm cool when I'm Zendaya," she told Vogue.
Shortly she learned how to say no to one of the most powerful company's in the world. "A lot of people don't realize their power," Zendaya added. This firm resolve helped the actress to not just be a doll in the hands of Disney.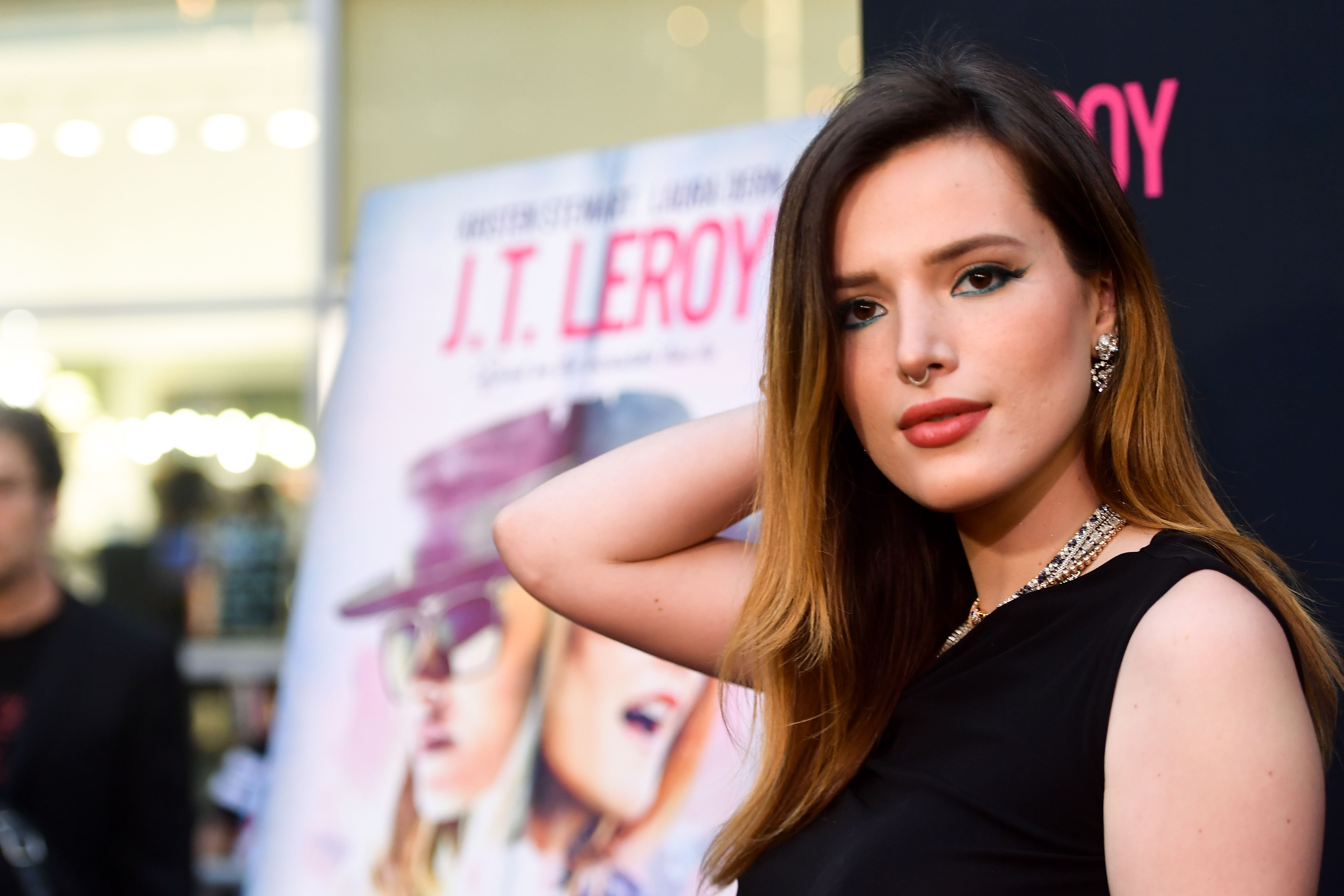 ---
In an interview with J-14 Bella Thorne blamed Disney for forcing her and Zendaya to compete against each other. It made the whole first season of the show just very awkward for them,
"We wanted to love each other, but yet we were constantly being put against each other. It was, 'Who's better at this?' and 'Who's better at that?'"
Zendaya and Bella had a candid conversation and decided to be friends, not enemies. Now Zendaya and Bella Thorne are verified besties. 
---
THE FIRST PUBLIC CONTROVERSY 
At the 2015 Oscars, Zendaya was amongst other not-so-famous celebs. She was just a Disney Channel star who, at the time, had never appeared in her own movie, and she was not involved in the ceremony at all. She was the "plus one of a plus one", but even in these conditions, she made history.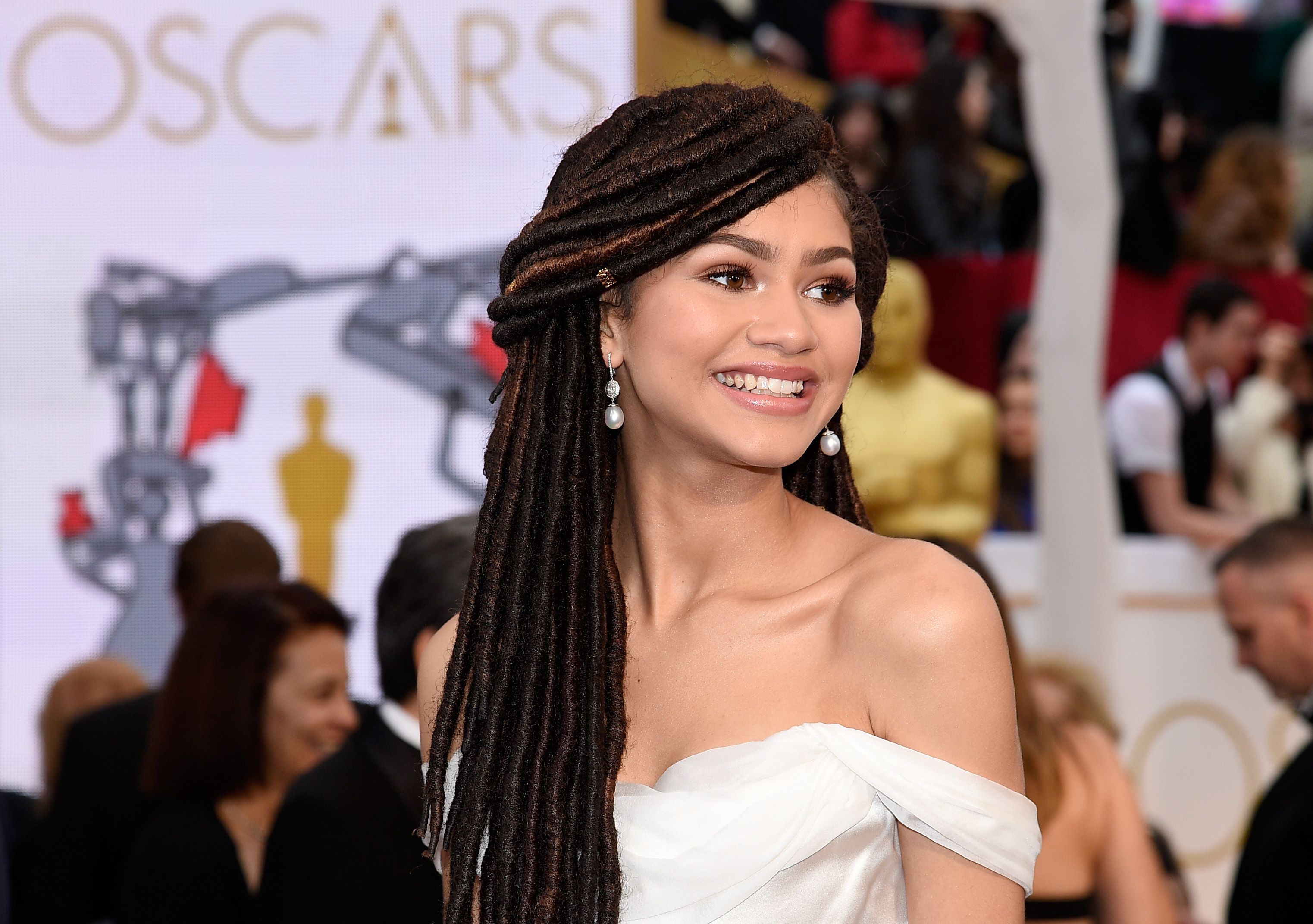 ---
That was when Zendaya, age 19, happened to appear on the red carpet in a white silk gown, with her hair in dreadlocks E's Fashion Police, Giuliana Rancic commented on her look: "That hair is swallowing her. I feel like she smells like patchouli oil." 
Other minor celebrities in her position would probably just ignore it, but Zendaya is not like everyone else. She took to her IG to write an important message:
"There is already harsh criticism of African American hair in society without the help of ignorant people who choose to judge others based on the curl of their hair,"
---
She added that she wore her hair in locs to remind people of color that their hair is good enough. Surprisingly, Zendaya's response went viral! Huge celebrities like Solange, Kerry Washington, Viola Davis, and Whoopi Goldberg supported Zendaya. Now that everyone had heard her voice, Zendaya began to gain popularity!
---
SHE WANTED TO MOVE ON  
16-year-old Zendaya didn't want to work in another Disney show. After Shake It Up ended, the star started exploring other facets of her career. She appeared in Taylor Swift's music video for "Bad Blood" and had a role in her first movie, Disney Channel's original, Zapped.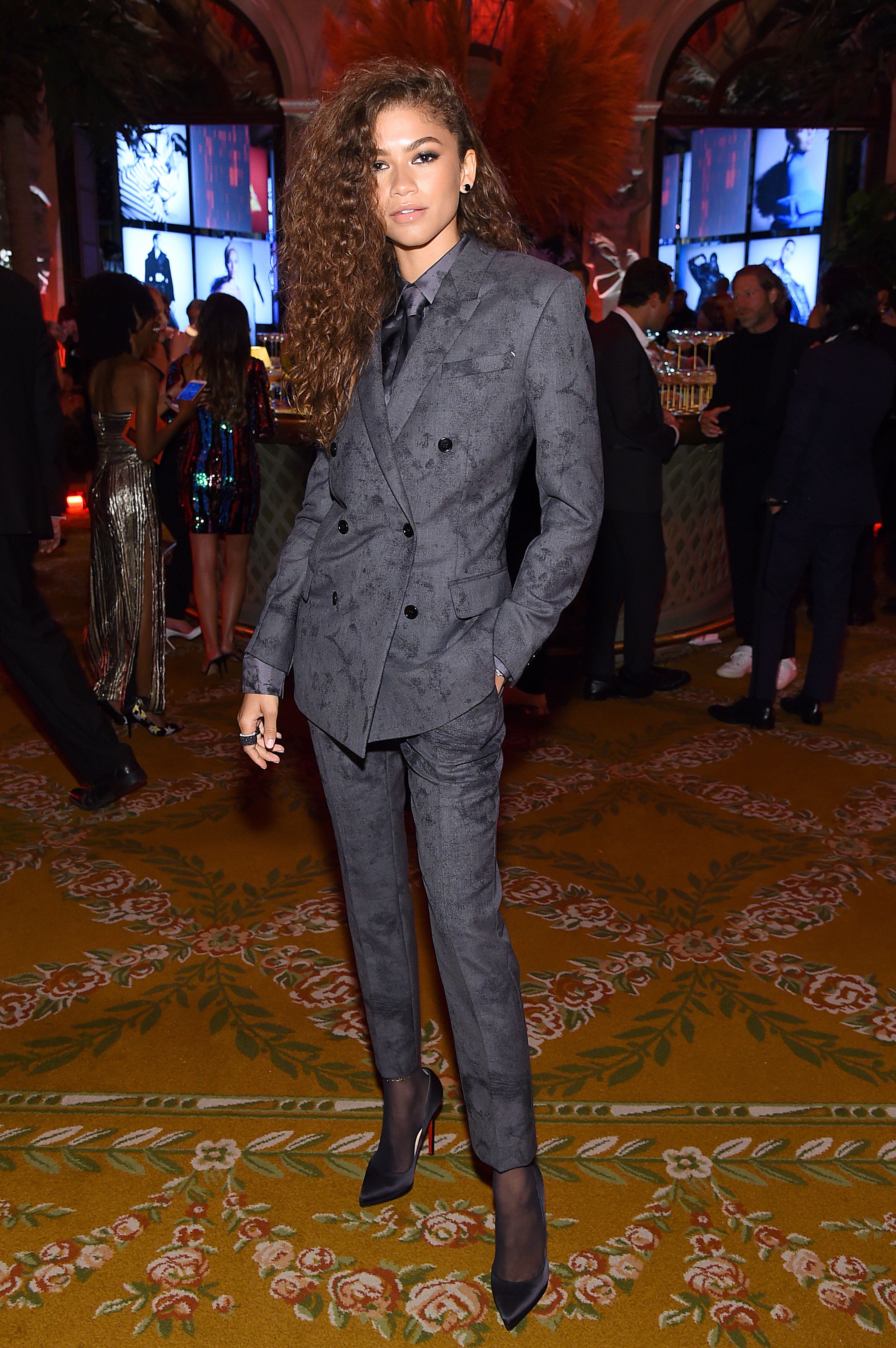 ---
She agreed to come back to the Disney channel if they made her a producer. According to Vogue, Zendaya was just 16 when she met with execs and made her demands. First, they would need to make her a producer. Next, she objected to the show's title, which at the time was Super Awesome Katy.
Zendaya made sure that her character wasn't a good singer or dancer. She didn't want to be just another dancing and singing girl from a teen show. The only way she was going to come back to the Disney Channel was if she was in a position of more power. And Zendaya did just that and became one of the youngest producers in Disney Channel history!
---
ZENDAYA INSPIRED BARBIE 
Zendaya's appearance on The Oscars' red carpet was iconic. Barbie created a new doll inspired by her drop-dead-gorgeous Oscars look — silky off-white dress and dreadlocks included! This doll inspired a lot of girls with its unique look, and Zendaya quickly became a fan-favorite.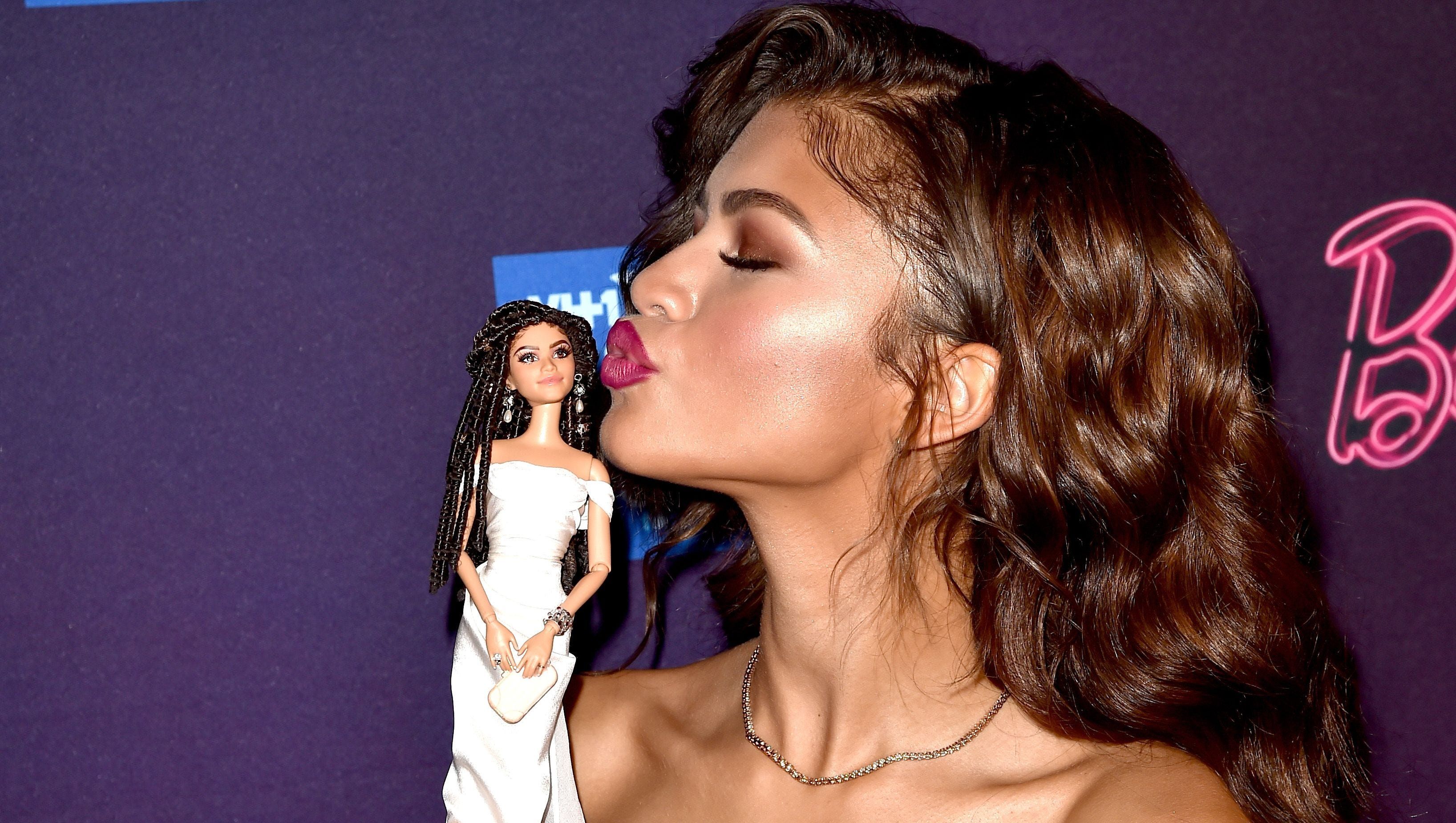 ---
But one person who didn't like the new Barbie doll was another former Disney star, Demi Lovato. The pop singer took to Twitter to ask Barbie to create a curvy Barbie and offered herself as a model. Although a curvy Barbie is a great idea, the timing was just bad.
It was Zendaya's moment and Demi tried to ruin it, so people became angry. One fan wrote: "i cant believe demi lovato tried to make the whole barbie situation about her like SHUT UP". Zendaya isn't another actress who inspired Barbie - She is a mixed-race girl with locs who inspired millions! Demi deleted the controversial tweet and Zendaya had her time to shine bright. 
---
W MAGAZINE DID SOMETHING WRONG 
In 2016 Zendaya transformed from speechless Disney actress to producer of her own show and Hollywood starlet. Magazines began to ask Zendaya for interviews and even wanted her as their cover girl. So she did a famous interview for W magazine and she took a joint photo with Willow Smith, and Kiernan Shipka.
---
But some people were unhappy with the way Zendaya and Willow looked. Why? The photo was very controversial... Fans suggested that the magazine had used Photoshop to lighten Zendaya and Willow, so the girls looked paler than usual, thereby making them appear "less black." Zendaya reacted well, getting out of the situation as elegantly and beautifully as always:
"I didn't notice it on-set and I don't believe that was their intention, but it is something that happens often for women of color".
Zendaya didn't blame the magazine or fans, she just admitted the sad fact. And that is why everybody is crazy about this young actress!
---
SOMEBODY BROKE HER HEART 
While fans keep guessing who Zendaya's boyfriend is - Tom Holland, Jacob Elordi, or Zac Efron, one guy broke Zendaya's heart. Zendaya has always been pretty quiet about her love life, so many of us believed that Zendaya didn't have a boyfriend while working with the Disney Channel.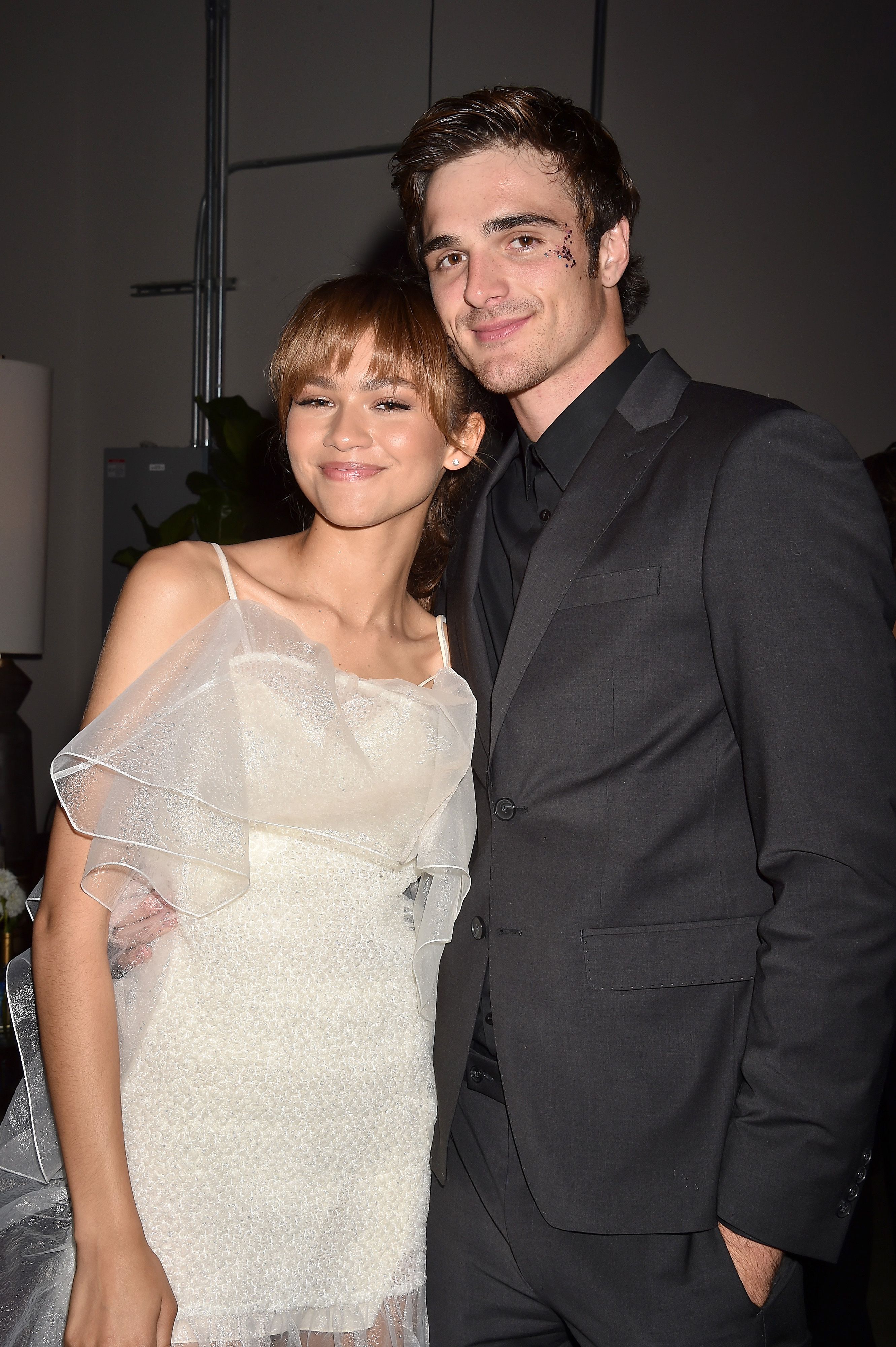 ---
In 2017 the star revealed that she had been hiding her secret boyfriend for years! In an interview with Vogue, Zendaya shocked everyone when she admitted her boyfriend of four years broke up with her last year. "It was my first love. It wasn't a good ending," Zendaya told Vogue.
Later on Entertainment Tonight, she revealed that somebody cheated on her. Fans immediately added one plus one and figured out that the mysterious ex had cheated on Zendaya. So who was Zendaya's ex? Many believe that it was Trevor Jackson, with whom Zendaya appeared on the red carpet and who had a romantic guest role on K.C. Undercover.
---
ZENDAYA FACED RACISM ON SET 
Today the actress is one of the biggest young stars and has hundreds of millions of fans. She's acted in The Greatest Showman and the Spider-man movies, starred in the candid HBO show Euphoria and became Lancôme's ambassador. Obviously, now she has proved that she isn't just another Disney actress, she has a voice and people hear it.
---
In an interview with Cosmopolitan, the star revealed that in the past, she's had some incidents "on-set with people being racially insensitive." Even her own publicist had an issue with her skin color. 
"I didn't like my hair and makeup one time on a photo shoot," Zendaya said. "And my publicist told me, 'You should just be happy with it — they haven't had a black girl on the cover since forever.' She's no longer my publicist."
But Zendaya admitted that her skin is lighter than many other people of color, and that is why she feels a responsibility to be a voice for the beautiful shades her people come in. And the reason why she isn't afraid to say what she thinks. It is possible to love this girl more?
---
A NEW ERA
As we have already said, Zendaya is a special actress, so she isn't afraid to play difficult roles. The parent-approved portion of her career is already ancient history and we are ready for more serious and complex roles from her. Zendaya played the main role in Euphoria, proving to us that she isn't a girl from teen shows anymore.
---

"It's a scary jump," Zendaya said of the show. "But I think it was time for me to do this."
After shooting The Greatest Showman and Spider-Man, she went back to her Disney show and it was a step back. Zendaya wanted more and she went after it! The actress admitted that she is ready to do either family movies or dark controversial shows. But even now, having more than 70 million followers on IG, she is very shy.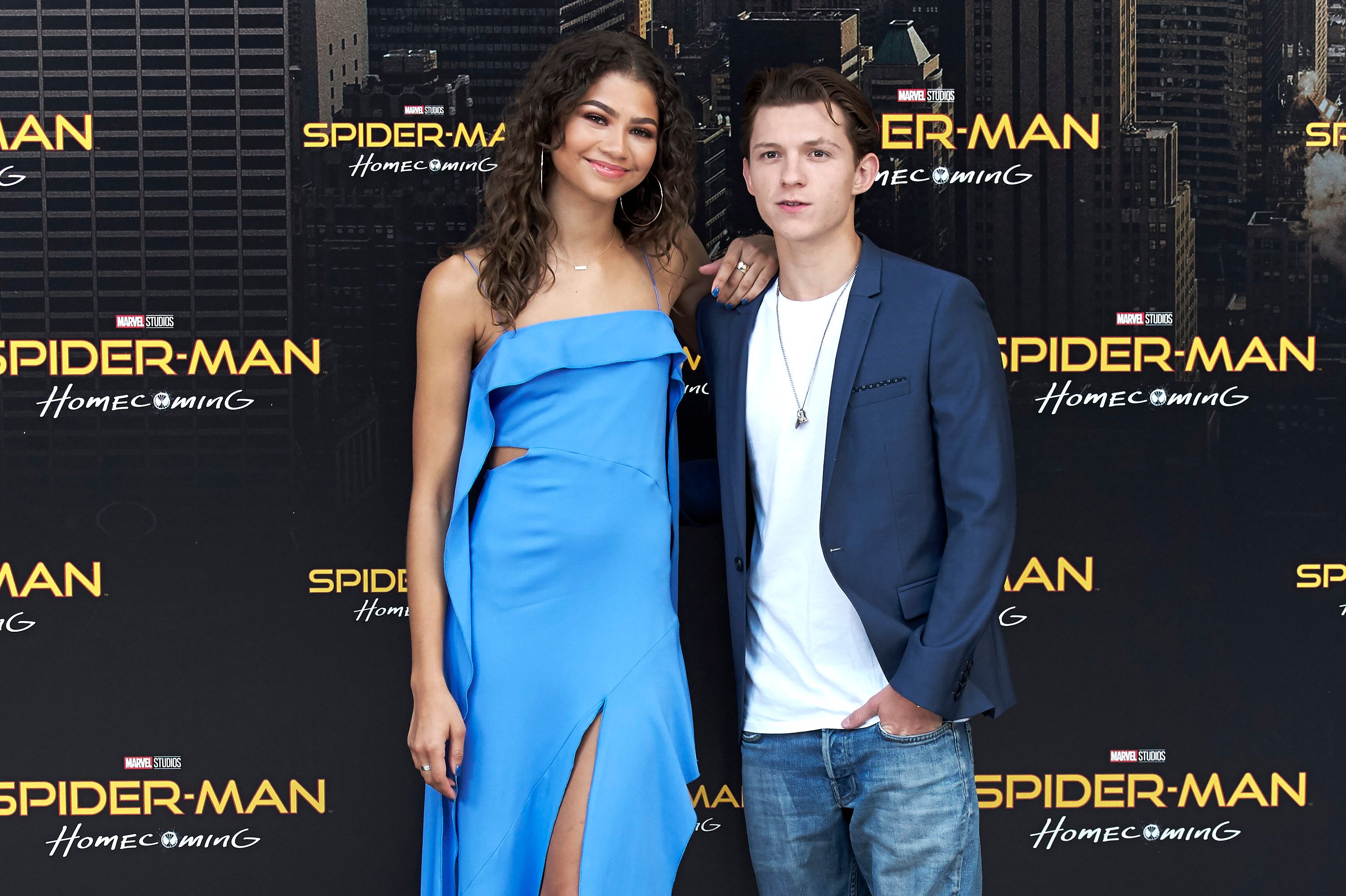 ---
Zendaya says she doesn't feel she's deserving of the title of activist. In an InStyle interview with Patrisse Cullors, the co-founder of the Black Lives Matter movement, the actress admits that she's just a person who has a heart and wants to do the right thing.
"I have always hesitated to use the word 'activist' for myself. That is a lifestyle. That is a choice every day to be doing the work and devoting your life to a cause," she says.
We are waiting for new roles from this extremely talented actress who wants to make the world a better place.