The Umbrella Academy Cast: Real-Life Partners And Lifestyle
The Umbrella Academy Season 2 is already binge-watched, and we want more! But as for now, let's have a look at The Umbrella Academy cast's lifestyles and real-life partners! What do Emmy Raver-Lampman and Ellen Page have in common in real life? How did Robert Sheehan change Klaus' backstory? Who's the newcomer to the show, Lila? All the details below!
---
TOM HOPPER AS LUTHER
The eldest of the seven super-powered siblings is super (!) strong. But his excellent physique isn't the only reason why six-foot-five Tom Hopper is perfect for the role. Although the actor has always been fond of sports, he prefers roles that "aren't just the muscle":
"I'm trying to make sure that I'm not just seen as 'a big guy'." – said the actor. – "I really loved that about Umbrella Academy, because Luther's so much more than that." 
---
But still, starring in the series was a great challenge for him, as initially the showrunners wanted Hopper to get as big as he could. So he went through the process of trying to get huge, eating fifteen meals a day! 
Tom also did a lot of martial arts training, because the showrunner Steve Blackman insisted it was important for Luther's character. However, at the last minute it was decided that the actor should wear the muscle suit to achieve the signature primate look.
---
Nevertheless, Tom Hopper always keeps healthy foods handy for himself and his family. A father of two kids, son Freddie Douglas and daughter Truly Rose, the actor says you'll never find sugar or processed foods in his kitchen.
---
His family tries to cook as fresh as possible, so the must-haves in Hopper's kitchen include eggs, vegetables, and Cacao powder in case the kids want something sweet.
Tom Hopper's charming wife, actress Laura Higgins, supports his superhero diet. But what she doesn't approve of is her husband's love of motorbikes. In an interview last year with Men's Health, Tom revealed that he doesn't own a motorcycle anymore. 
---
His wife says he shouldn't really have one because he's got too many responsibilities - especially with two children. Yet, if he happens to be somewhere in the country on a nice sunny day, Tom is sure he'd find a Harley rental place.
---
DAVID CASTAÑEDA AS DIEGO
The knife-throwing Number 2 became a break-out role for David, although the actor was already known for his roles in Jane the Virgin and Sicario. Surprisingly, Castañeda knew very little about Diego's background when he first read for the role.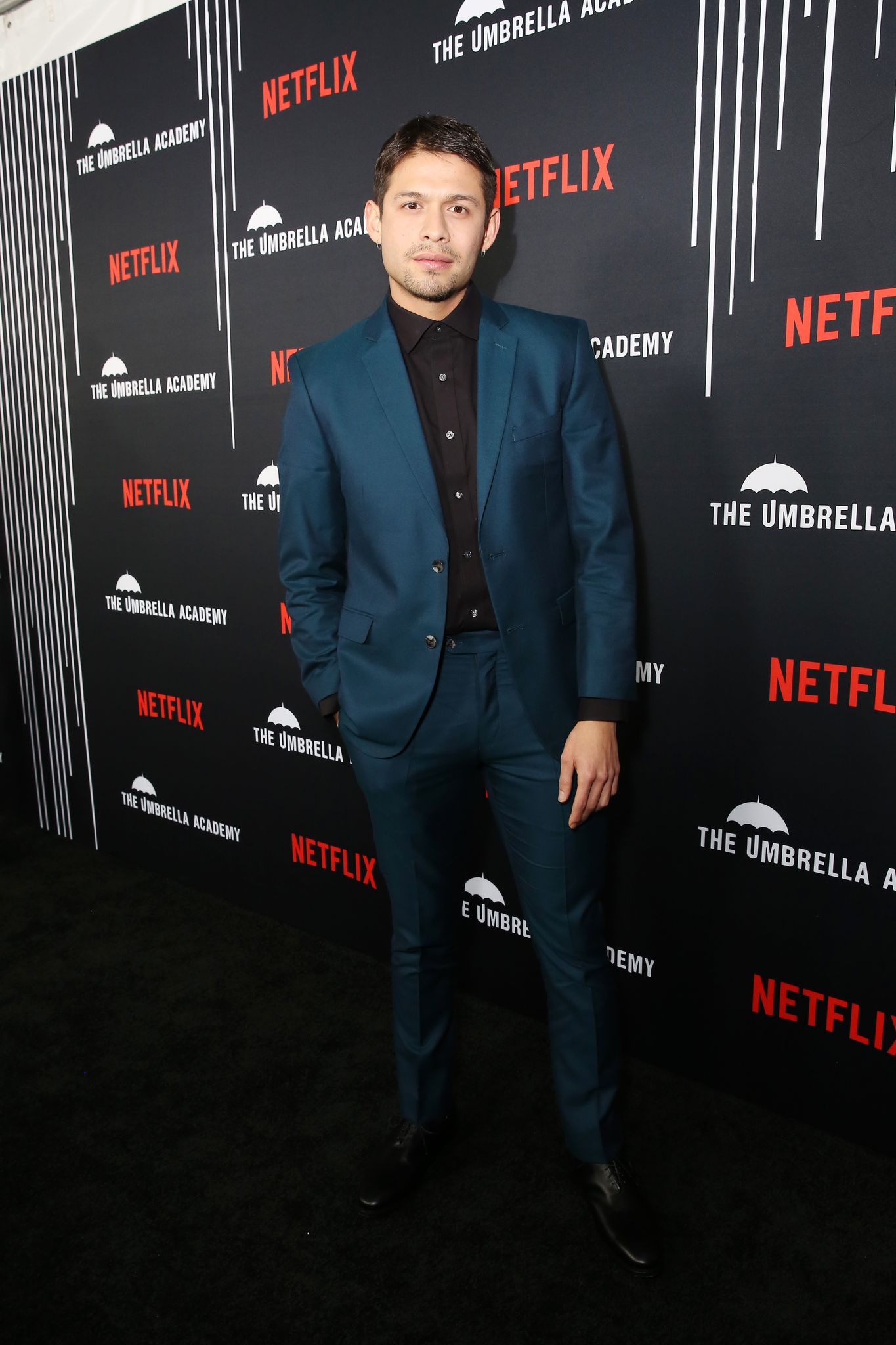 ---

"I was unaware of it. I found out that it was huge once we wrapped and we were going to Comic-Con." – David explained, adding that the cast was given room to flesh out their characters away from the spotlight while filming in Canada.
Castañeda put in a lot of work into bringing his character's superpower to life on screen. And although David, in his own words, "still sucks at darts", he trained hard to be confident with knives and ensure that everyone would feel safe on set.
"It was an extension of my body when I was fighting with them especially because they were real." – the actor revealed. – "I'd say about 95% of any time you see me pull out a knife, it's a real knife."
---
In the first season Diego had to deal with losing both his ex-girlfriend, Detective Patch, and his robot Mom, Grace. Fortunately, in the new season he met a girl who will bring out a more lighthearted side to the traditionally gruff character. But we'll talk about her a little bit later. 
---
And what do we know about David Castañeda's personal life? We couldn't find any hint about his current or past relationships, though it's hard to believe that he doesn't have someone special in his life. But the actor is definitely very close with his family, and has two sisters, Laura and Natasha.
---
RITU ARYA AS LILA
According to the official Twitter account of The Umbrella Academy, the newcomer to the show is "a chameleon who can be as brilliant or as clinically insane as the situation requires." She is also said to be "unpredictable, mischievous, sarcastic" and have a "twisted sense of humor".
---
You might have seen her in the series Humans, where she portrayed Flash, and, most recently, in the romcom Last Christmas. According to IMDB, Arya trained at the Oxford School of Drama, and graduated from Southampton University with a Bachelor's degree in Astrophysics. She is also a part of an ambient Indie Pop band KIN with her friends Grace and Adam.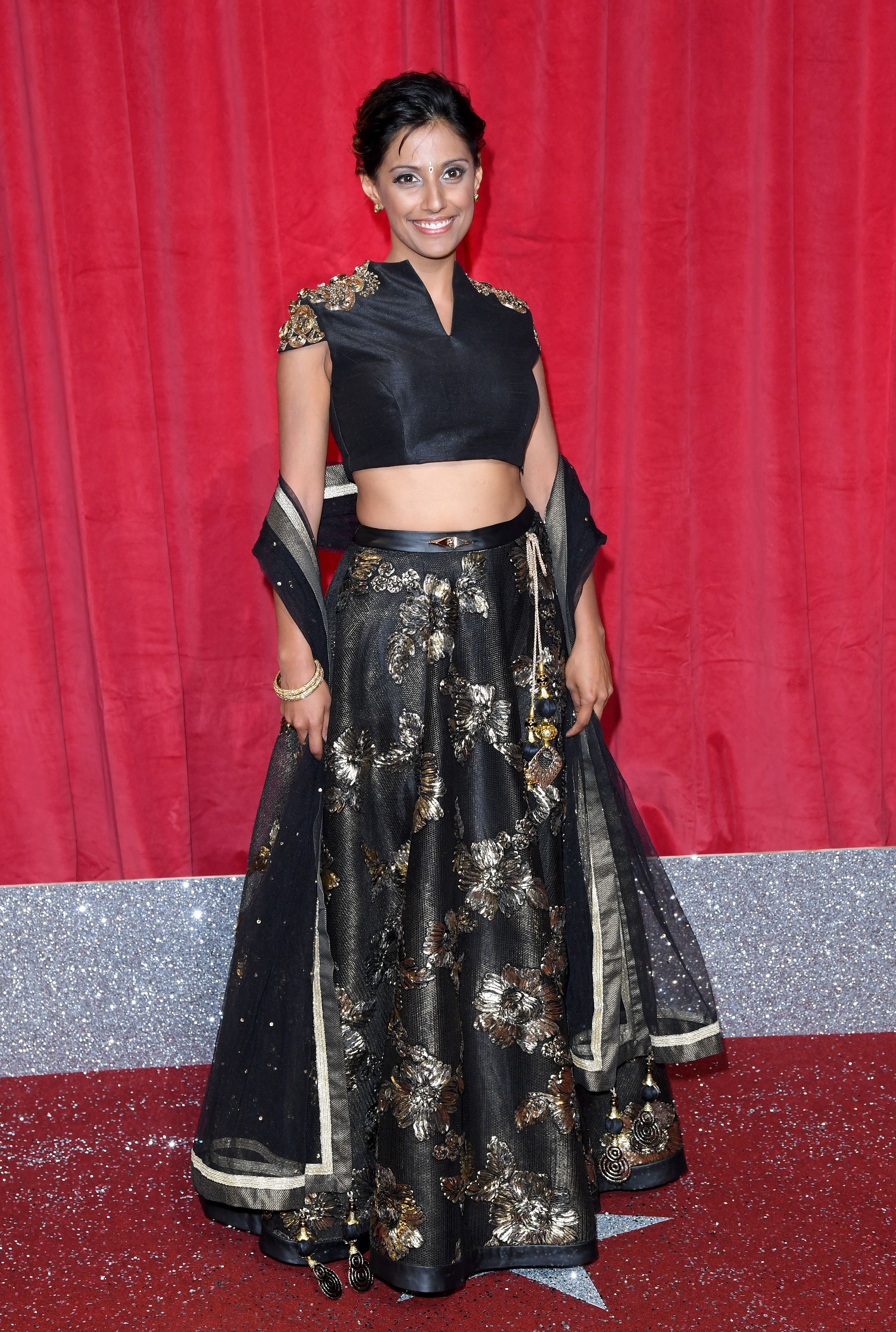 ---
EMMY RAVER-LAMPMAN AS ALLISON
It turns out, Number 3 has an amazing singing voice! Before starring in The Umbrella Academy, Emmy was a regular in Broadway musicals, and her singing resume is stacked with pretty powerful roles. Her role in The Umbrella Academy is actually her first TV experience – and her first introduction to the world of graphic novels. Raver-Lampman revealed how she's been developing her character.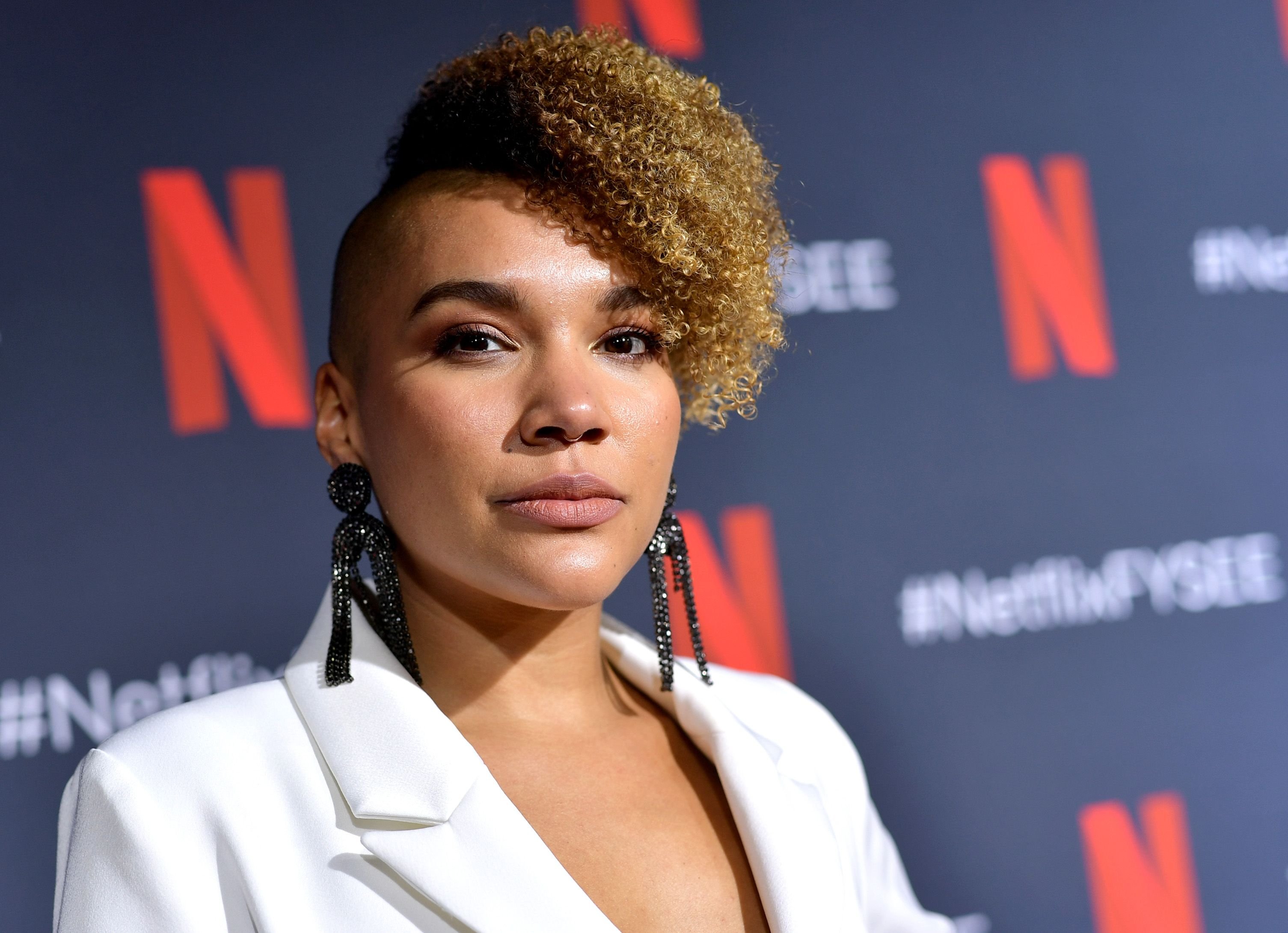 ---
Originally, Allison's hair was going to be Emmy's natural hair – but it was hard getting into character when she looked like herself. So, she realized that she needed some separation and told the showrunners that it would be really helpful if she had a wig.
---
On the show, Allison and Luther have a very deep connection, and both Emmy and Tom Hopper were a little nervous about the chemistry between them. Fortunately, they hit it off instantly – and became friends in real life as well!
"We talk almost every other day if not every day," she shared, "even though he lives in London and raising two babies and life is crazy."
Raver-Lampman also developed a friendship with her other co-star, Ellen Page. "Ellen and I have become really close," the actress revealed. "We just really got along great and still do." The actress is super-protective about her personal life.
---
And although Emmy is actively present on major social media platforms, you can hardly find any details about her relationships. But what we do know is that she has two super-cute doggies, Moose and Luna.
---
AIDAN GALLAGHER AS FIVE
The young actor is a big fan of The Umbrella Academy graphic novels. And he was dying to play the part of this hard-drinking, misanthropic 58-year-old killer trying to save the world. Aidan revealed that Number 5 is really a dream role for anybody, whether you're a fan of the comics or just a regular 14-year-old actor.
"The role had a lot of layers to it that I knew would be fun to break down and figure out the motives behind. For me, it was a dream project."
---
Gallagher also shared that he felt a connection to his character in the sense that he'd always considered himself to be older than his age, and struggled to feel like he fit in. The teen actor is also working on his music career, and recently released a really beautiful new single "4th of July".
---

"I do feel I'm good at acting, and it comes easily to me." – he shared. – "But music takes a lot more knowledge and skill."
Aidan is also interested in environmental issues. At the age of 14, he became a United Nations Environment Goodwill Ambassador for North America. But if you think Gallagher is too busy to have any personal life, then you're wrong. 
---
In 2017 he was dating Hannah McCloud, known as young Louise from the drama series Revenge. They were together for about a year. Since then, Aidan has been seen with aspiring singers Trinity Rose and Skye Stapor, but hasn't confirmed any romantic relationships.
---
JUSTIN H.MIN AS BEN
Number 6 is probably the most enigmatic character on the show, because he is, technically, dead! He not only haunts Klaus as a ghost, he also serves as his brother's conscious
"I had so much fun playing that." – revealed the actor. - "When Robbie would do something crazy or says something hilarious, I would roll my eyes and laugh at him. That was our dynamic on set."