Can Prince Harry and Meghan Markle come back?
Prince Harry, who has recently shocked the world with his announcement to leave his royal titles behind, may still change his mind. Meghan and Harry took the leap out of the United Kingdom in pursuit of a normal life, but have decided not to apply for a green card nor US citizenship. Does this mean that the couple might eventually return to Buckingham Palace?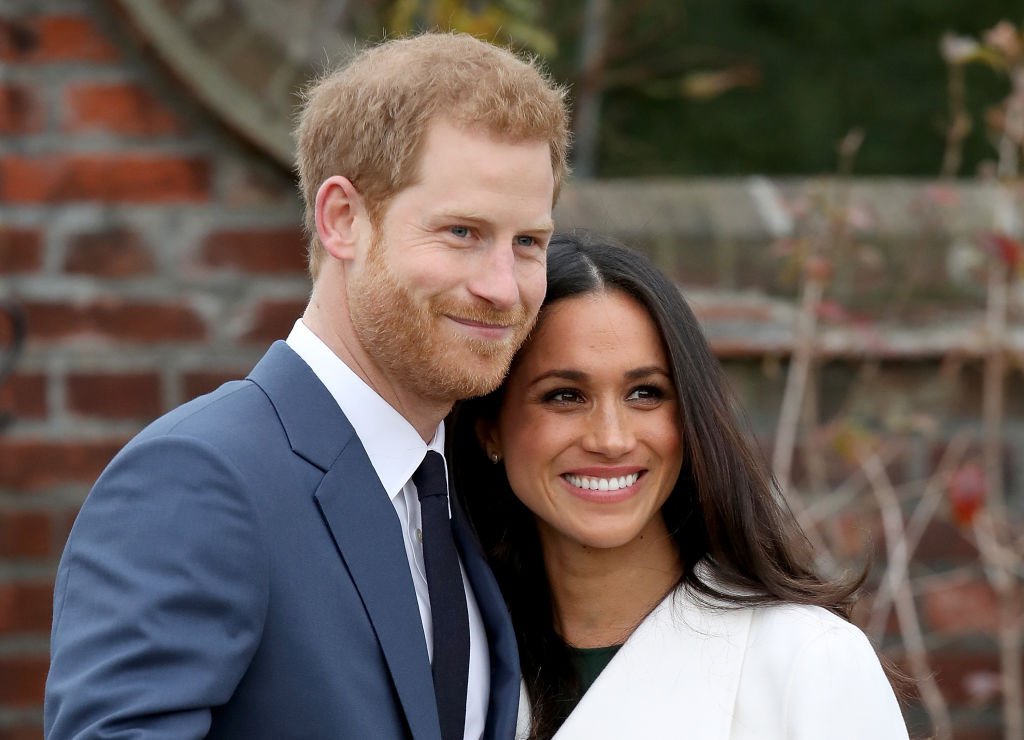 ---
MEGXIT: WHEN THE MEDIA TAKES OVER
It is easy to understand how the public felt when Meghan, Duchess of Sussex, and Prince Harry announced that they have decided to leave their roles as British Royalty. And as with any news related to the Royal Family, the papers have made a run for their money and Megxit has regularly been making headlines.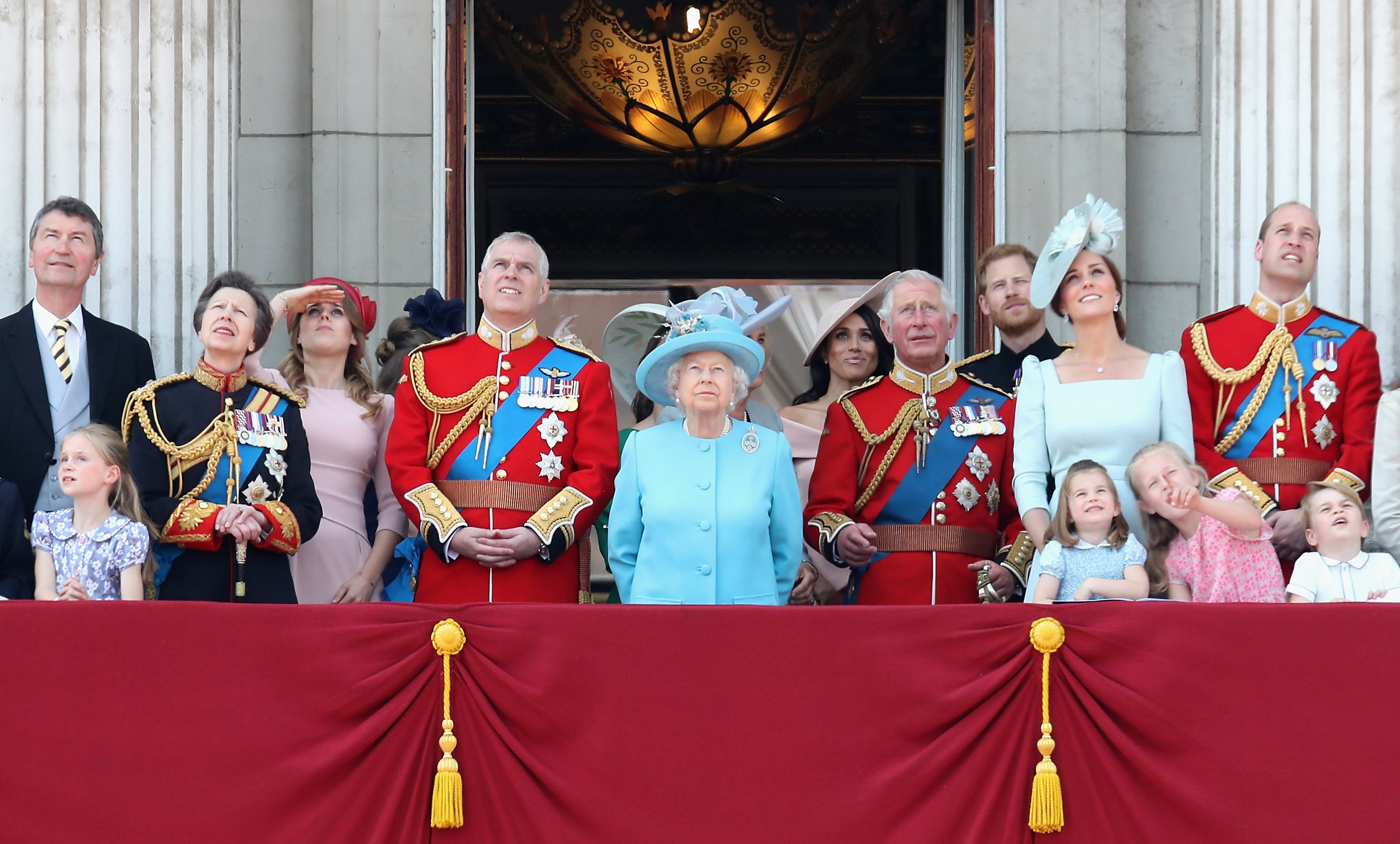 After announcing their decision, the couple relocated to Canada to enjoy a more peaceful life. But the same can't be said about the rest of the Royals, who need to pick up the responsibilities left by Meghan and Harry. Prince William and Kate, Duchess of Cambridge requested Prince Charles and Camilla, Duchess of Cornwall, to help them with their duties.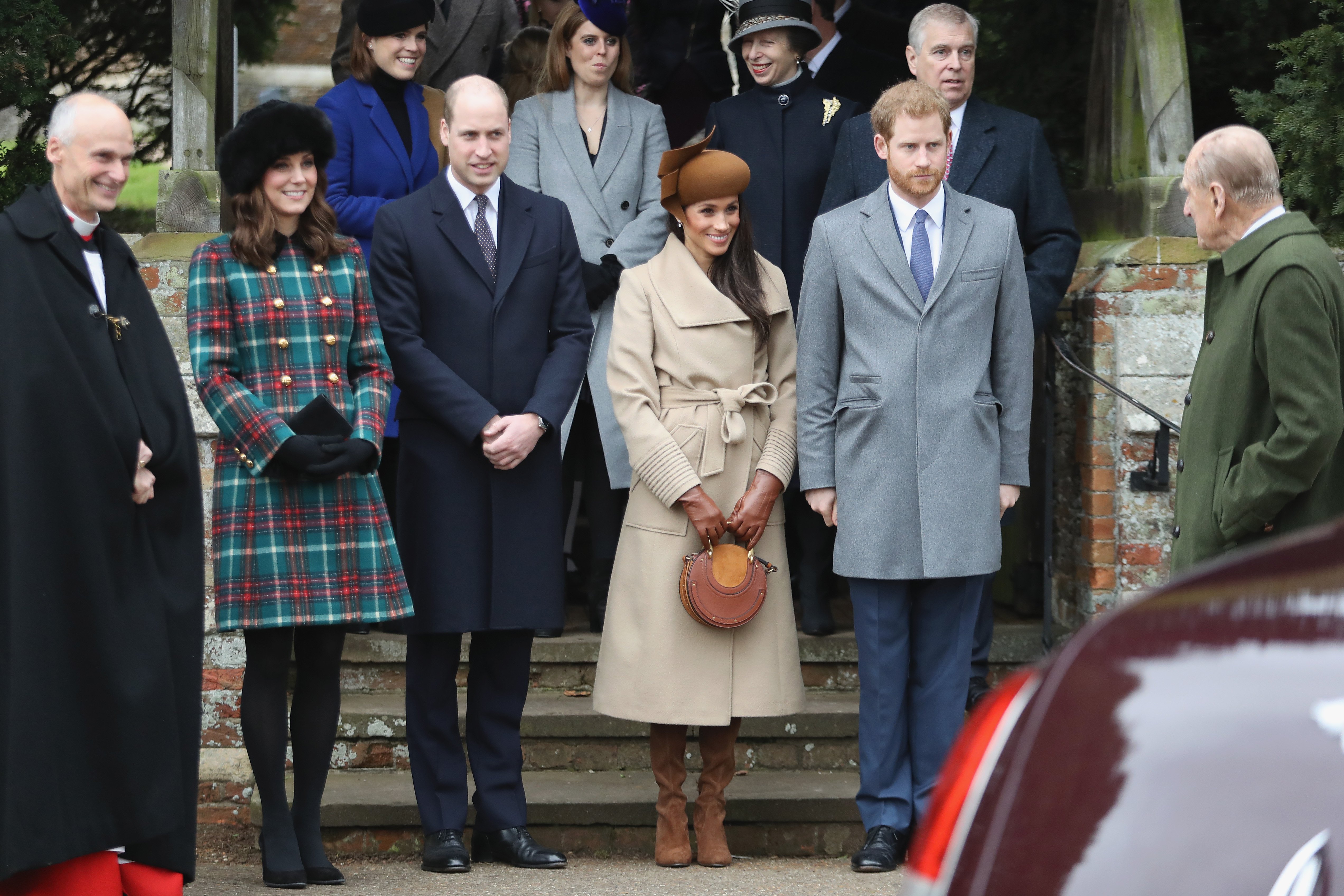 ---
NO MORE HIS ROYAL HIGHNESS: HOW THE JOURNALISTS PUSHED HRH AWAY
Harry and Meghan announced that "We intend to step back as "senior" members of the Royal Family and work to become financially independent, while continuing to fully support Her Majesty The Queen." However, the tabloids come in force accusing the couple of "betraying" the Queen.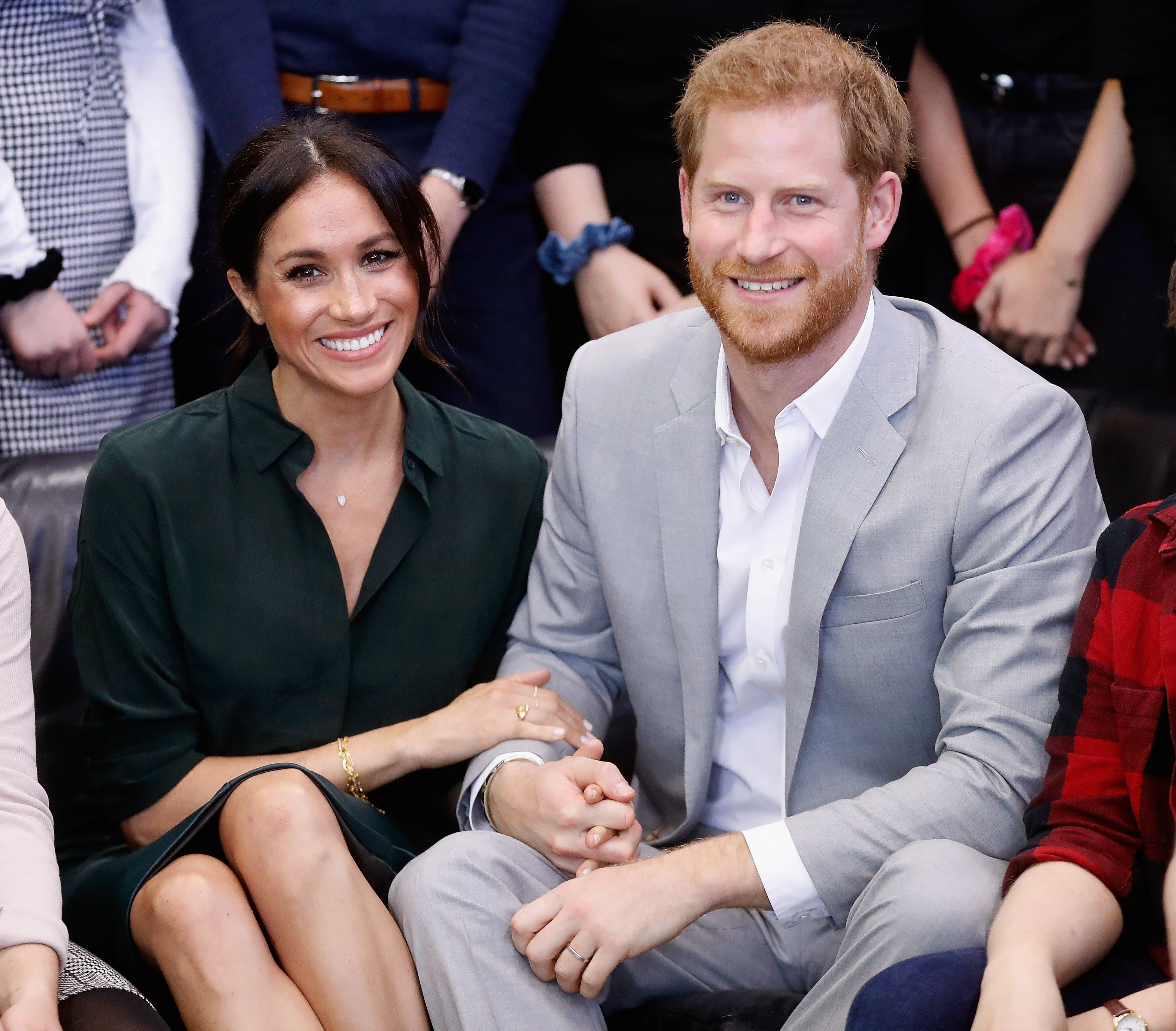 The Royal couple, who have been under the scrutiny of journalists even before they got engaged, seemed to have been pushed away even further due to the reaction of the media to their decision. 'The way she feels right now, the last thing Meghan ever wants to do is come back to these shores,' a well-placed source told Woman.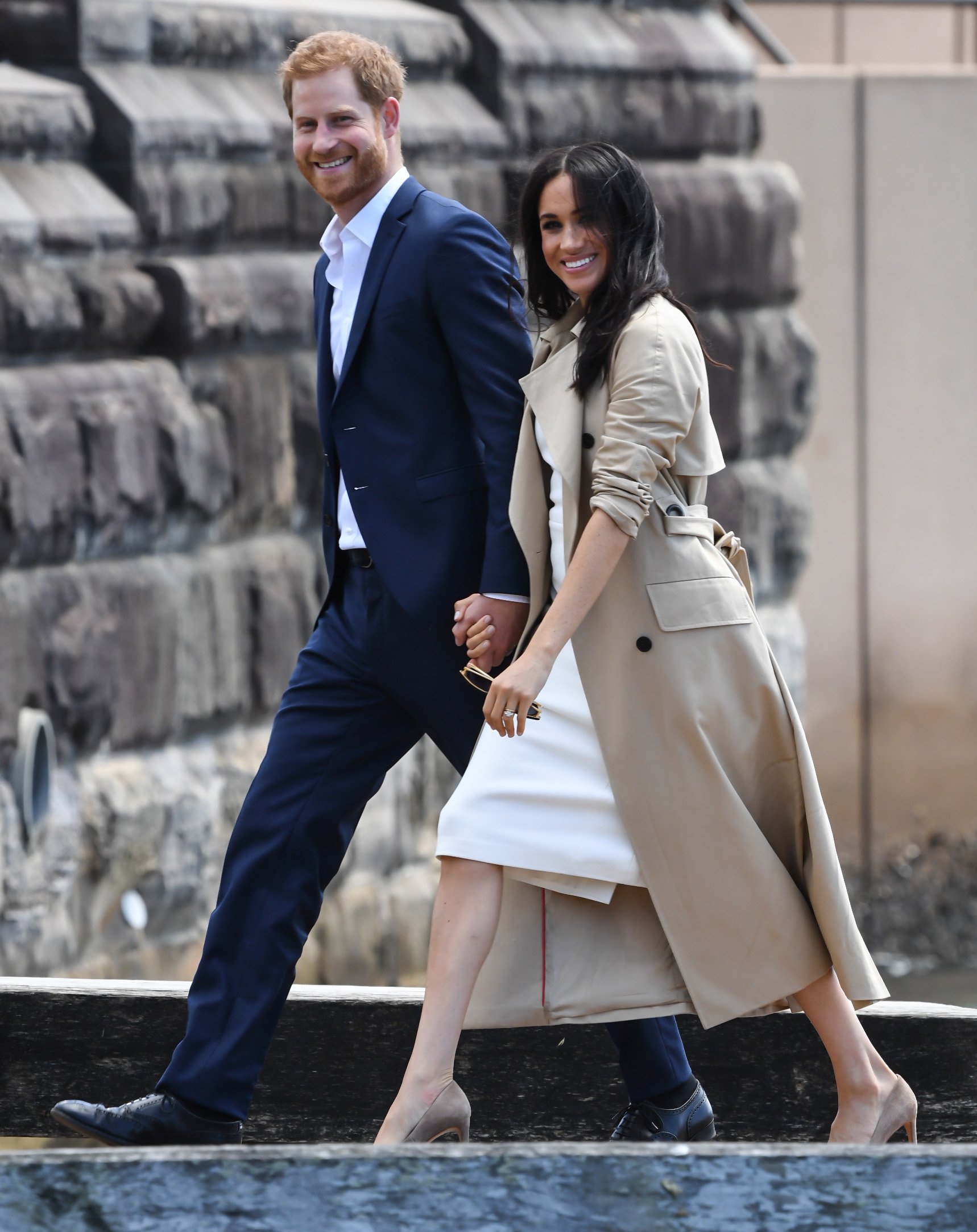 ---
PRINCE HARRY'S FEELINGS ARE SPLIT BETWEEN LOVE AND DUTY
Prince Harry said that he found "the love and happiness that I had hoped for all my life" with Meghan. At the same time, he indicated that the couple was "not walking away". The stress and pressures the Prince was feeling made him "step my family back from all I have ever known" in search of "a more peaceful life".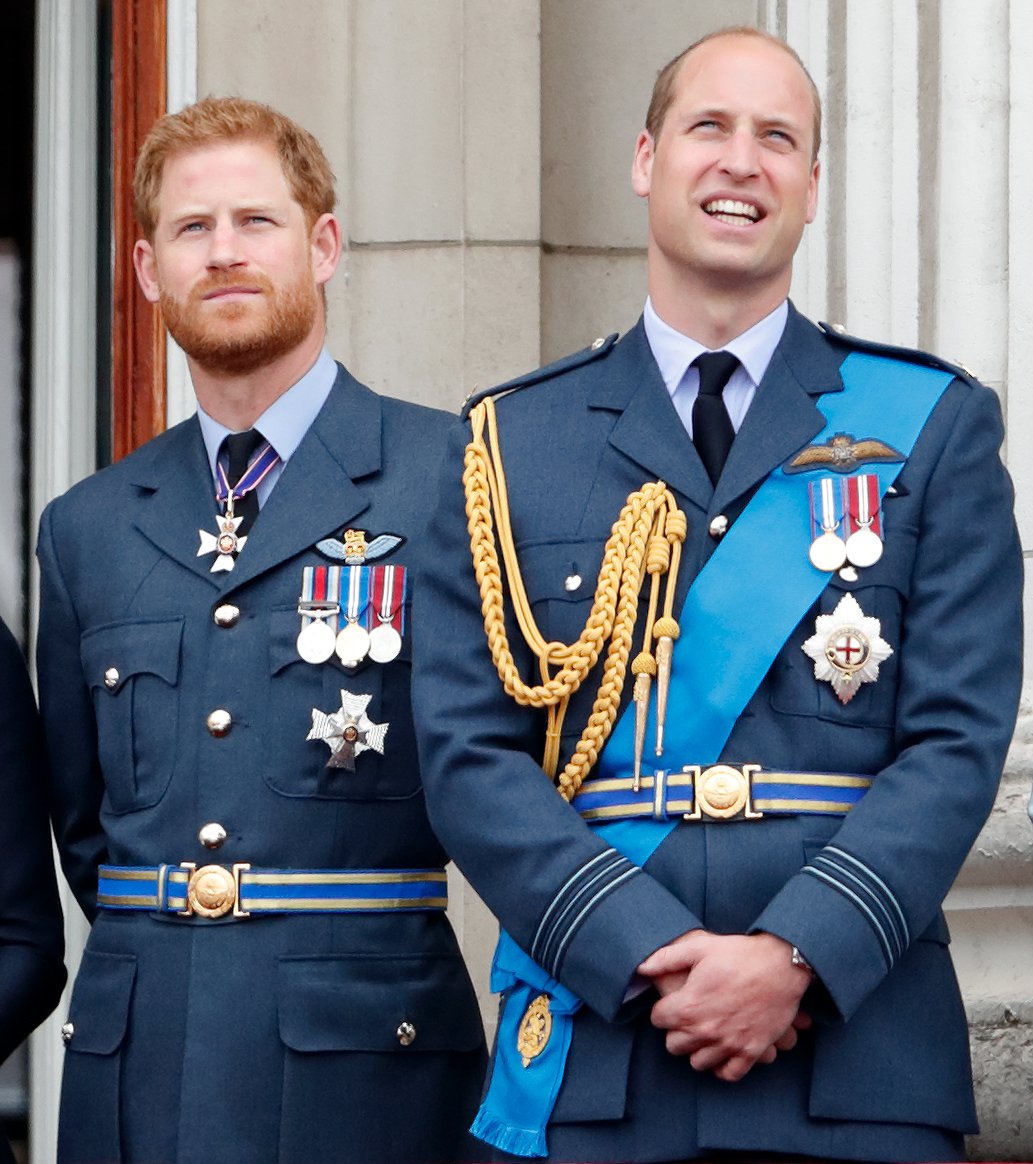 One source affirmed that "Harry is heartbroken. He is torn between a sense of duty and the love for his family versus his own life with Meghan and Archie. Would he have chosen to do this if it wasn't for Meghan? Some commentators would say absolutely not, but that we will never know…"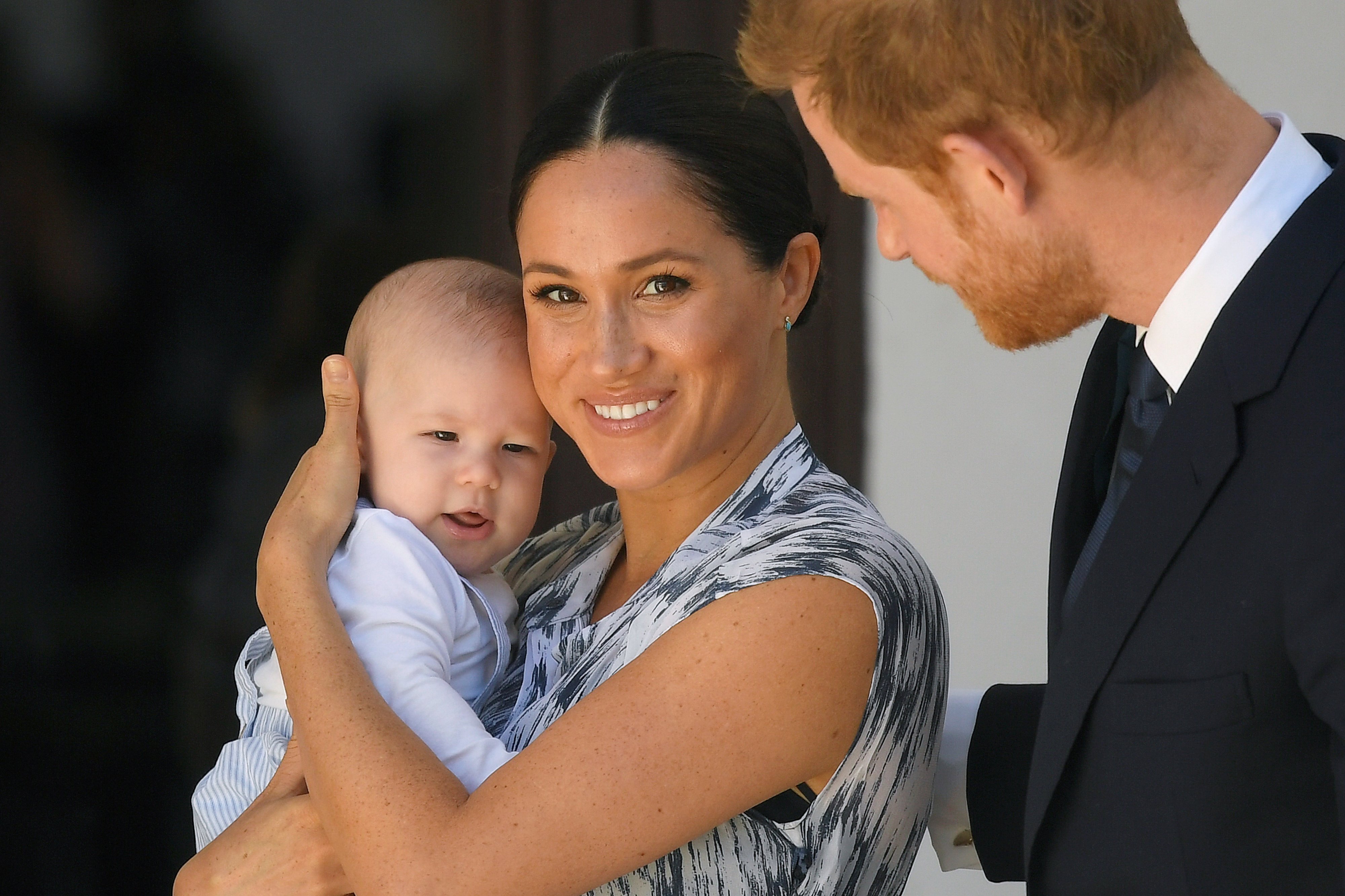 ---
MEGHAN AND HARRY STILL WANTED TO SUPPORT THE CROWN
During a speech, Prince Harry indicated that he will always have "the utmost respect for my grandmother, my commander in chief". He continued that "[the couple's] hope was to continue serving the Queen, the Commonwealth, and my military associations, but without public funding. Unfortunately, that wasn't possible".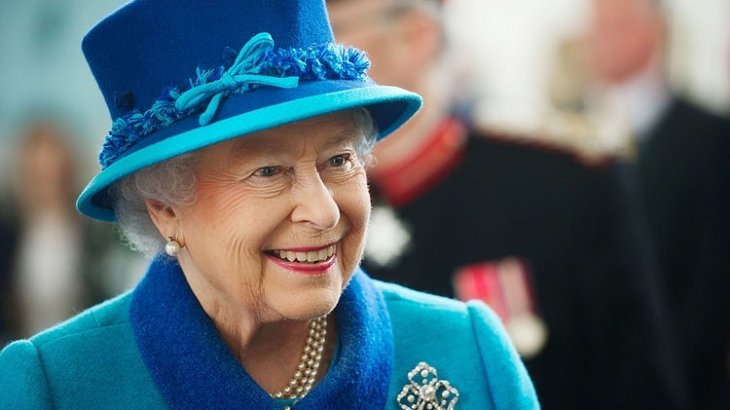 "I've accepted this, knowing that it doesn't change who I am or how committed I am.", he continued. The couple announced their intentions "to step back as 'senior' members of the Royal Family and work to become financially independent". Buckingham Palace announced that they will stop using their HRH titles and withdraw from royal duties, including official military appointments.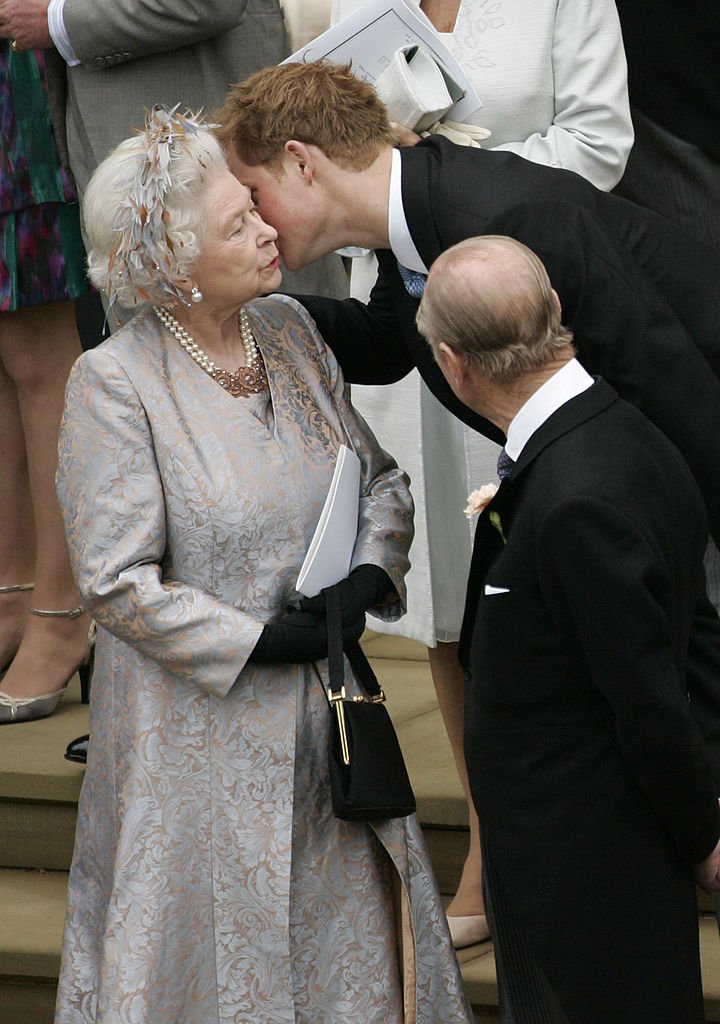 ---
FINDING FREEDOM: NOT COMING BACK
According to some sources, Queen Elizabeth told the couple they would be able to return to their Royal duties within a 12-month period. Another source shared "[Prince Harry] was adamantly opposed to the review process.", and that he didn't want that the media to quote these pieces of information, as it could suggest that the couple might change their mind.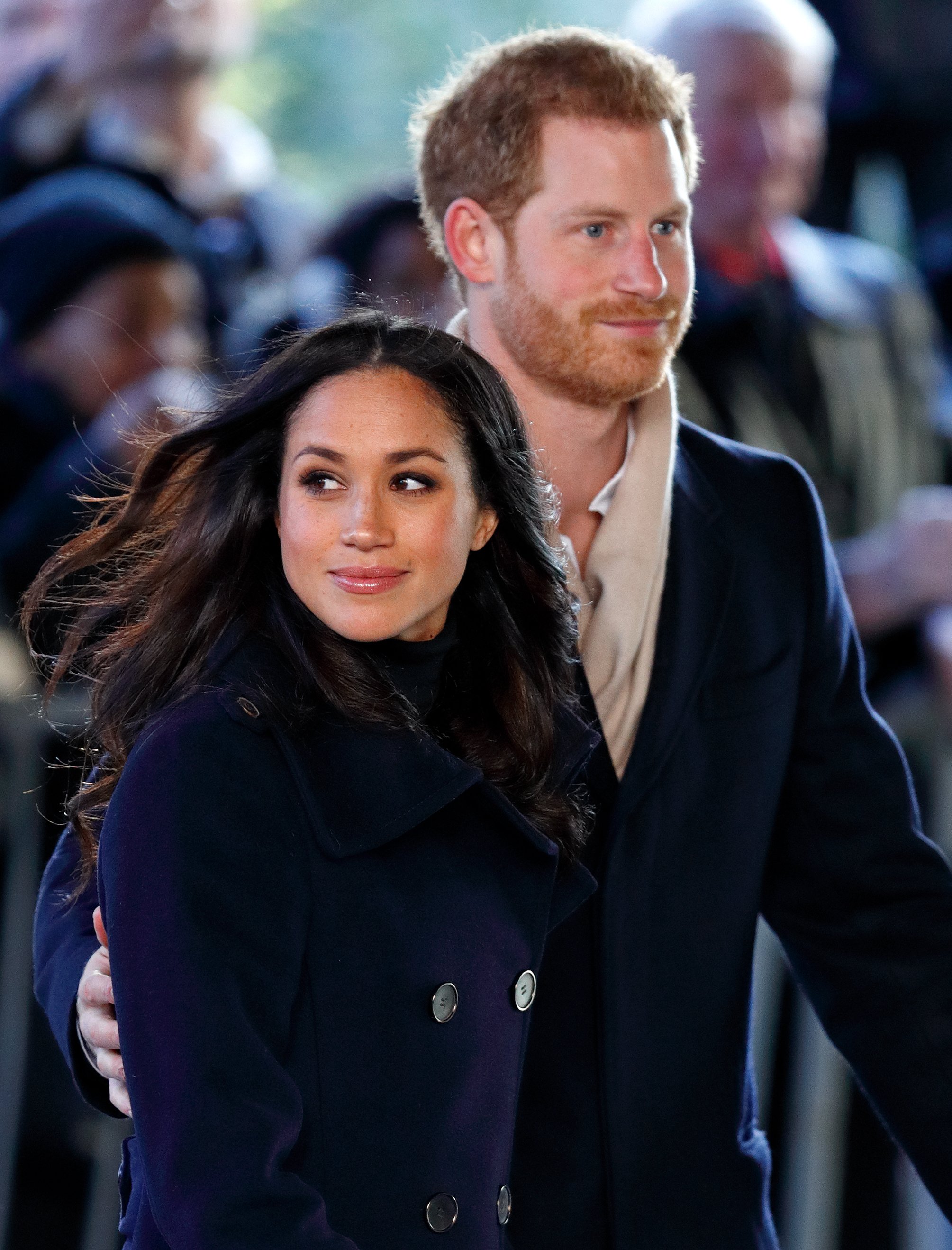 "Do I rule out them taking on roles for the family in the future? Absolutely not. But a full-scale return soon is not likely. That is not down to animosity... they have not yet reached what they were seeking to do." a source close to the couple shared. The Sussexes are yet to find the peace they were looking for.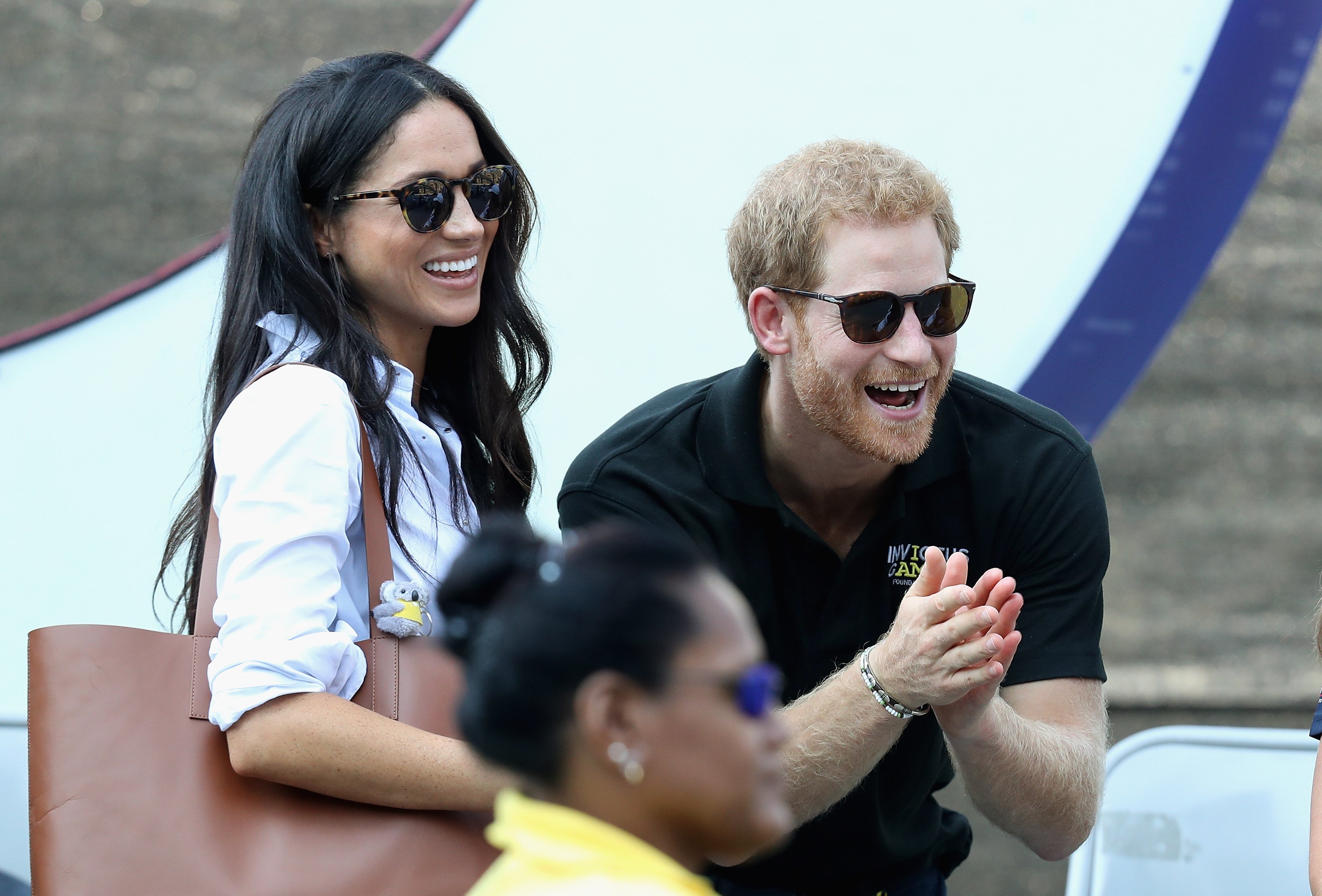 ---
QUEEN ELIZABETH WANTS TO KEEP THE DOOR OPEN
According to the biographic book "Finding Freedom", Queen Elizabeth asked Prince Harry to meet her at Windsor Castle, where she assured him that he and Meghan had her support. In the reporting is stated that the Queen indicated that they could return to the fold whenever they wanted.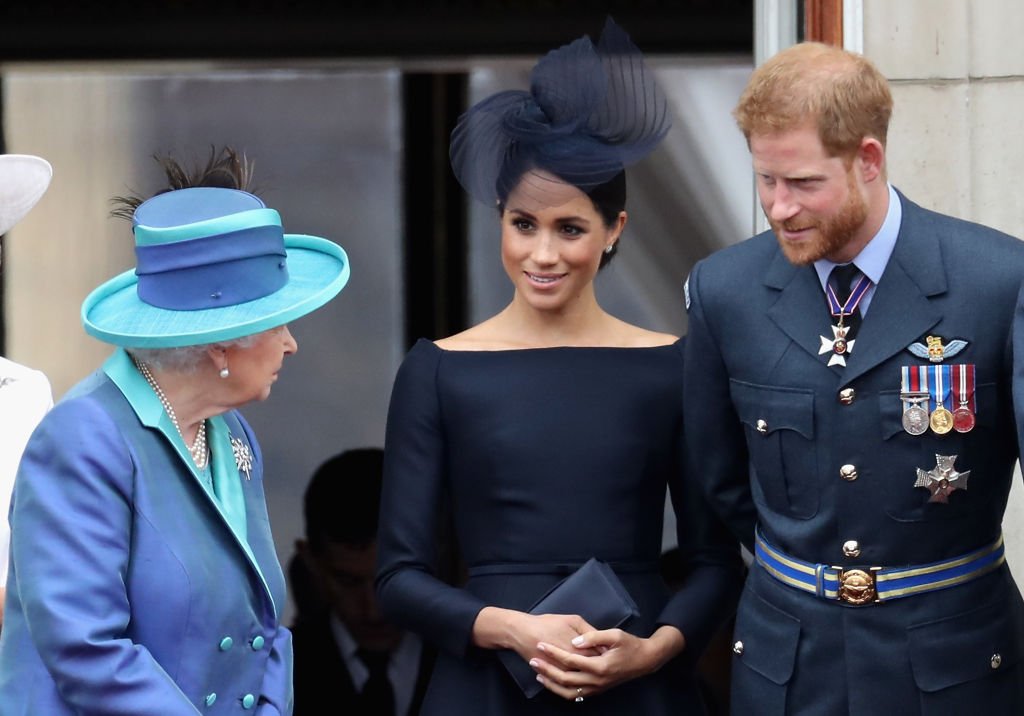 "[...] the Queen made it clear to Harry that she would always support him in whatever he decided to do, though a 12-month trial period had already been promised to Harry earlier in the year, their conversation was also a reminder that should he and Meghan ever want to return to their roles, they were always welcome." the Times reported.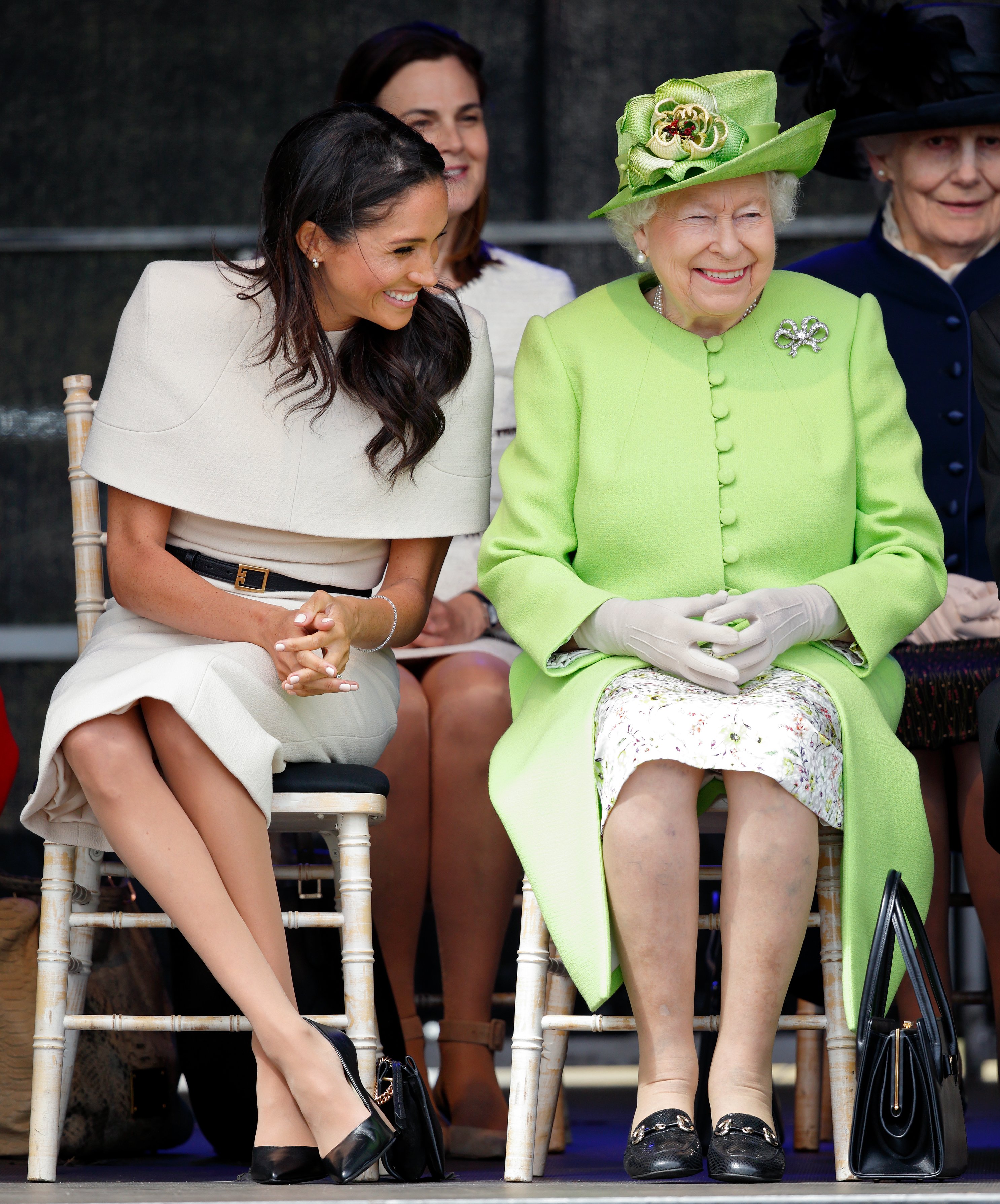 ---
12 MONTH TRIAL: WHAT WILL HAPPEN IF THE COUPLE COMES BACK?
"However, no one can predict the future with any certainty and the Queen, having released a statement after the Sandringham Summit confirming that they will not use their royal titles and will step down from royal duties but remain members of the royal family, wisely allowed for a reassessment of the situation after a year."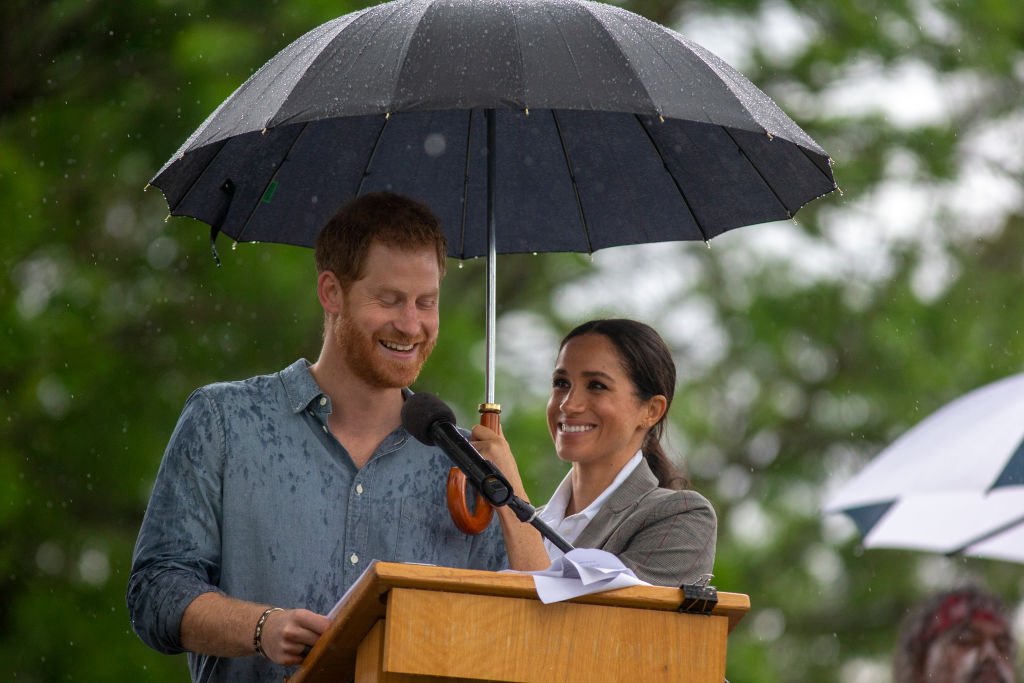 "It may well be that Harry's military links, which he will be sorry to forgo, especially that of Captain-General of the Royal Marines, will remain vacant during that time just in case there is a rethink," Fitzwilliams, a Royal commentator, said. He continued that "[a return to the Palace] would appear at the moment to be highly unlikely."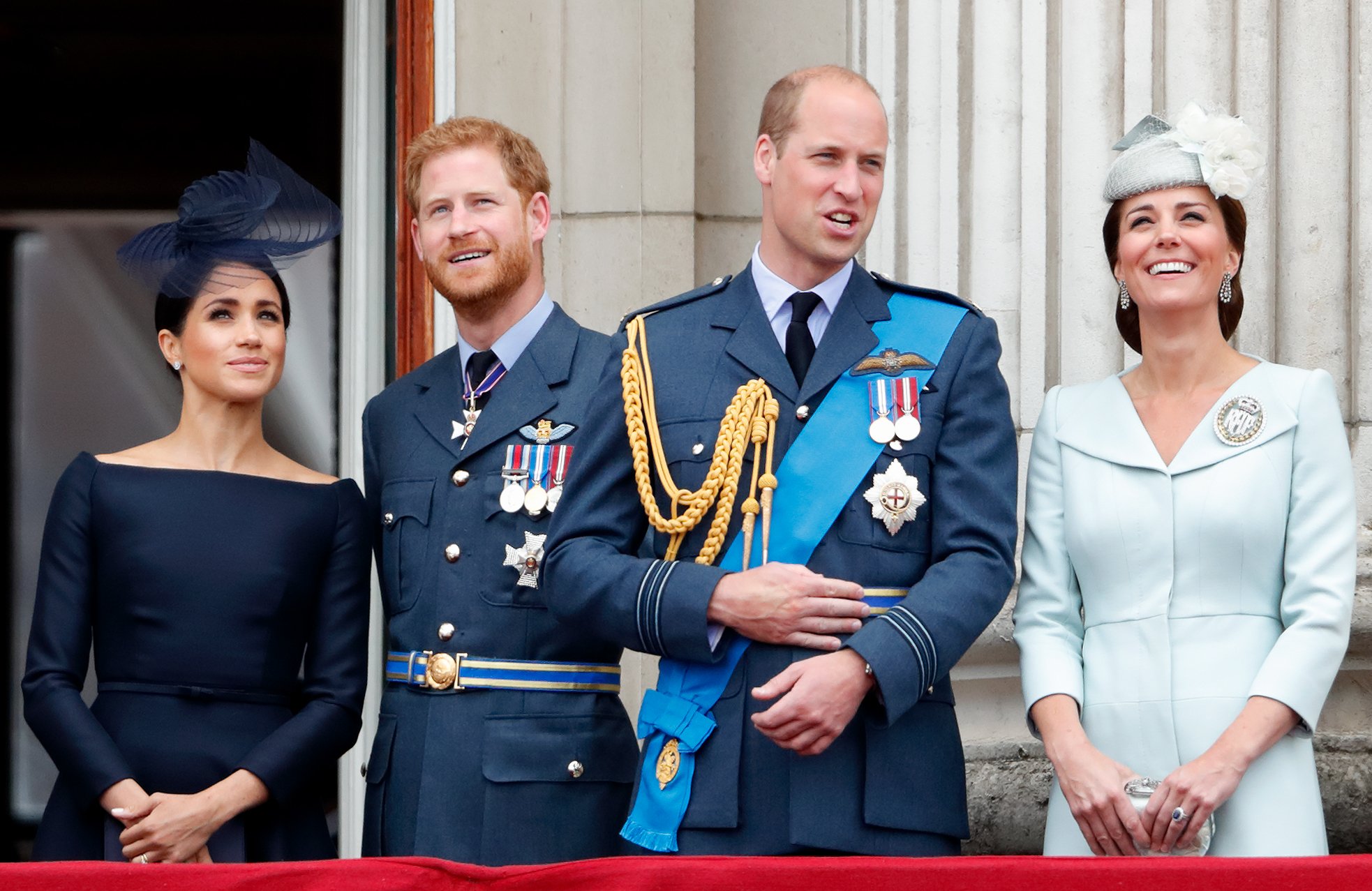 ---
THE PRESS WILL NOT BE FORGIVING SHOULD THE COUPLE RETURN
"I think Meghan found her voice being muted as a working royal so now she will have more opportunity to do good on hers and Harry's terms," Marlene Koenig, a royal expert for History Extra, told Insider. "But the media would be without mercy, I would expect comments about tails between their legs," she added.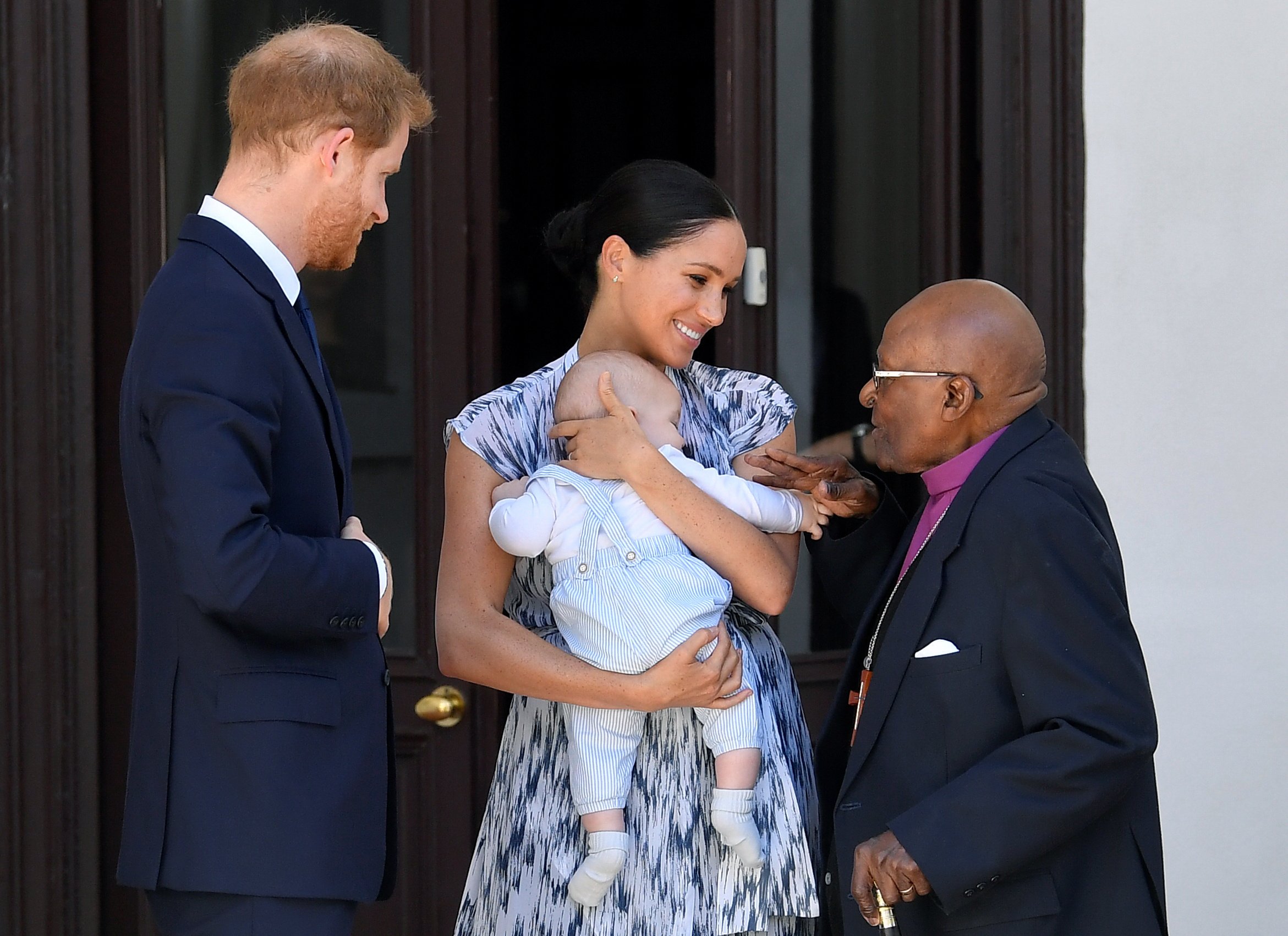 Prince Harry issued an official statement in 2016 condemning "the smear on the front page of a national newspaper; the racial undertones of comment pieces; and the outright sexism and racism of social media trolls and web article comments." And should the Sussexes decide to return, one can only imagine how the press will take it.
---
EDWARD AND SOPHIE: HOW THE QUEEN HANDLED PREVIOUS ROYAL MEMBERS LEAVING 
Back in the early 2000s, another Royal scandal made the headlines when Prince Edward and Sophie, Countess of Wessex, decided to try and be financially independent while still serving the Queen and the Crown. "When Prince Edward married Sophie, she was successful and she worked in PR, and he ran his own production company [Ardent]," Marlene Koenig said.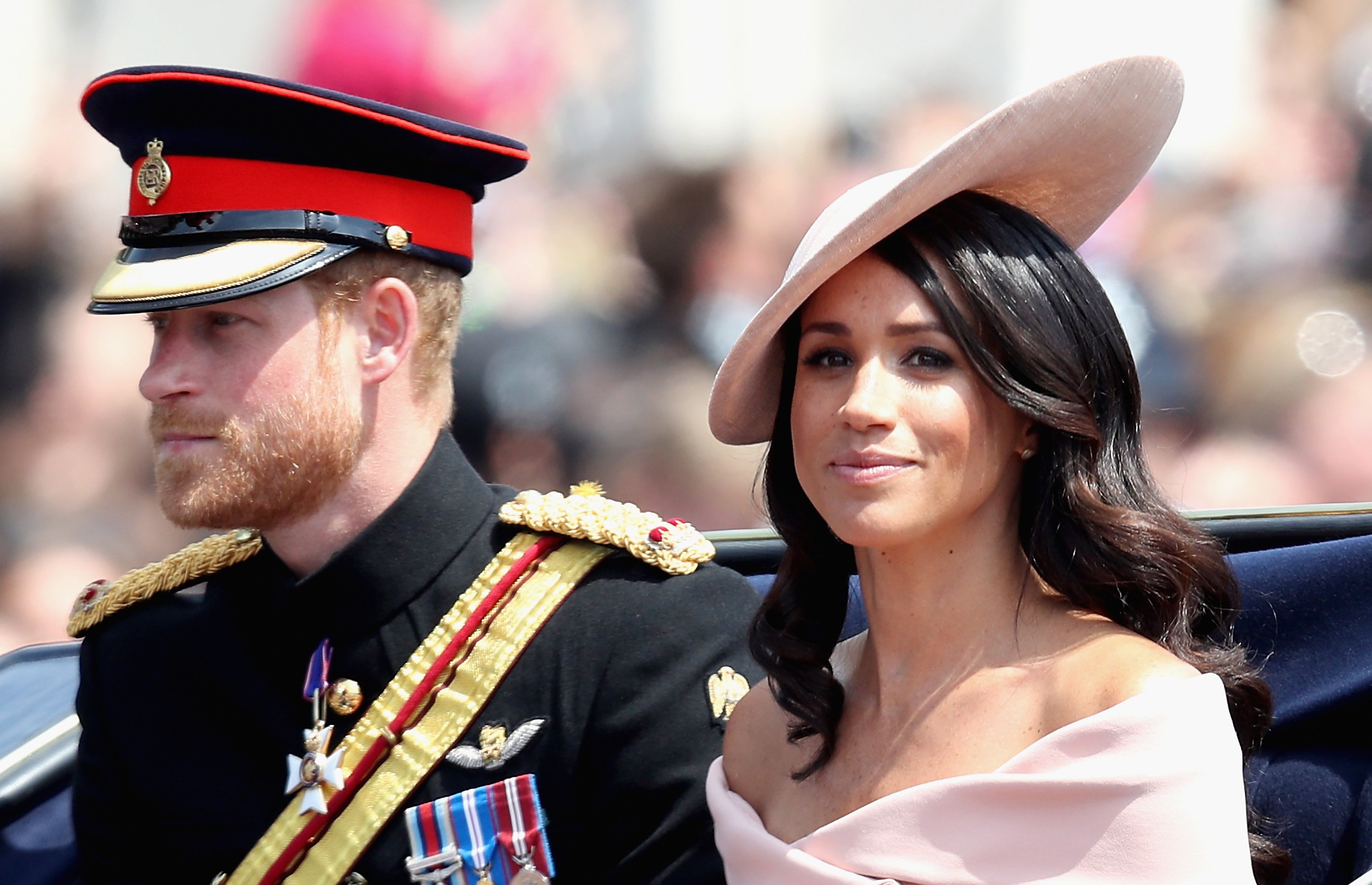 "The Queen agreed to allow the couple to work at their careers with some royal duties ... this worked for a bit but it all came crashing down in 2001," when a journalist took an undercover job as a potential client for Sophie's PR firm. Koenig stated "It was a real embarrassment for Sophie who made some awful comments about politicians [...]"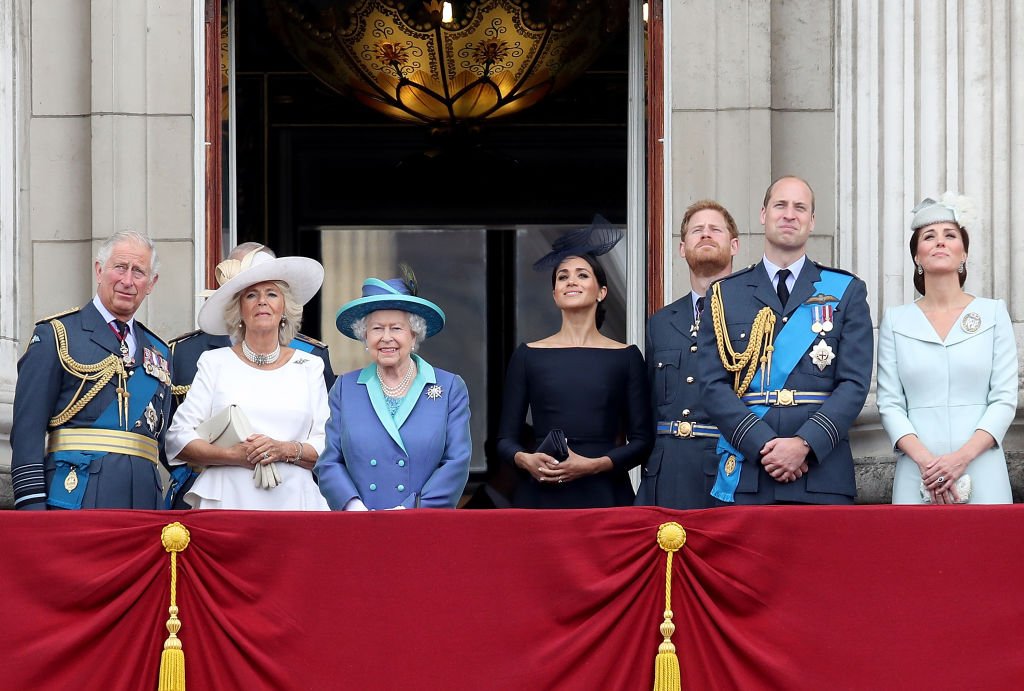 ---
HOW THE ROYAL FAMILY CHANGED ITS GUIDELINES
The expert added that "That summer, new guidelines were issued for royals who wanted to do commercial work and be working royals." But it was to no avail, and the couple gave up their careers "on the pretense that they would be supporting the queen on the occasion of her Golden Jubilee," she continued.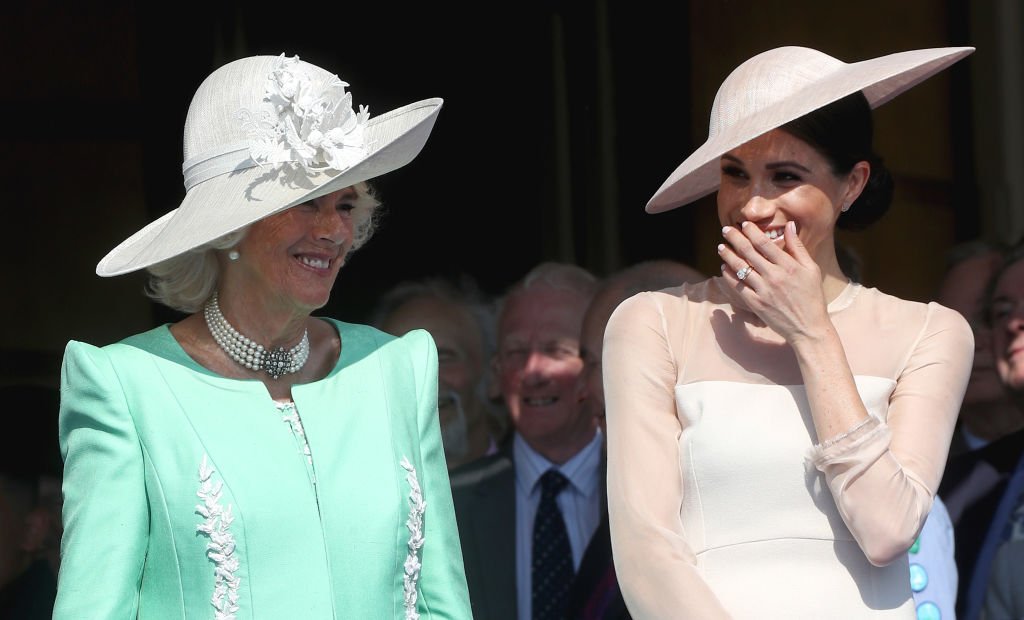 In a report from Mail Online dated from 2002, Queen Elizabeth paid Edward and Sophie $324,888 (£250,000) as a compensation for the loss of earnings after they announced plans to step down from their companies and dedicate more time on their royal duties. The question now is: will the same happen with Meghan and Harry?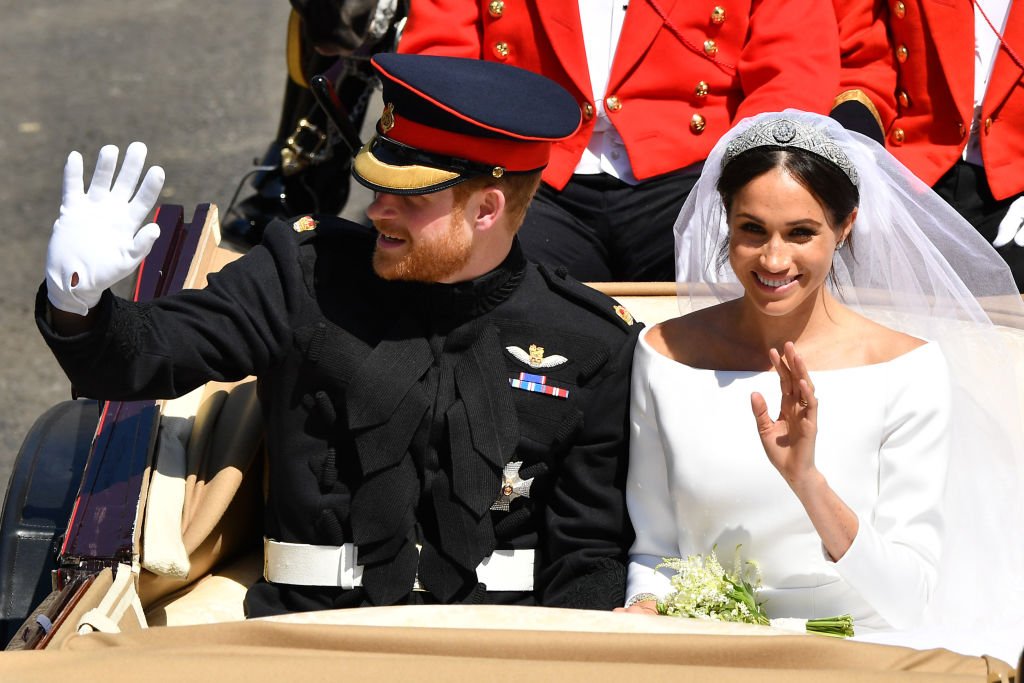 ---
THE BRITISH MEDIA HAS MADE MEGHAN FEEL LIKE AN OUTSIDER
It is no surprise that the relationship between the royal family and the press is not the best one, and when the couple announced their decision, many came forward suggesting that this might be one of the leading factors that made them resign.
In fact, the couple has shared how they felt about the media and announced that they would no longer take part in the royal rota, thus doing their best to hide from the journalists. On their website was mentioned they "believe in a free, strong and open media industry, which upholds accuracy and fosters inclusivity, diversity, and tolerance."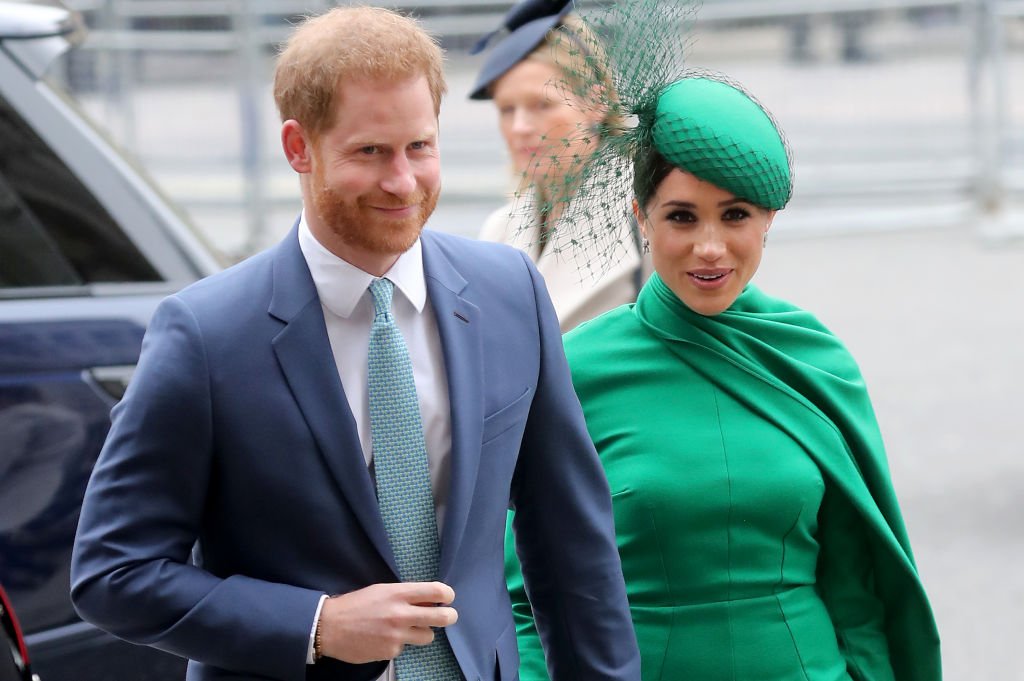 ---
THE PRESS WILL DO ANYTHING TO ACHIEVE A NEGATIVE RESPONSE ABOUT MARKLE
"I have been asked (by British, more right-wing media) to comment on Harry and Meghan in my capacity as an expert in coercive control," Kerry Daynes, a consultant forensic psychologist commented. "I have been asked leading questions along the lines of, 'Can you confirm that isolating someone from their family is a tactic used by controlling partners?'"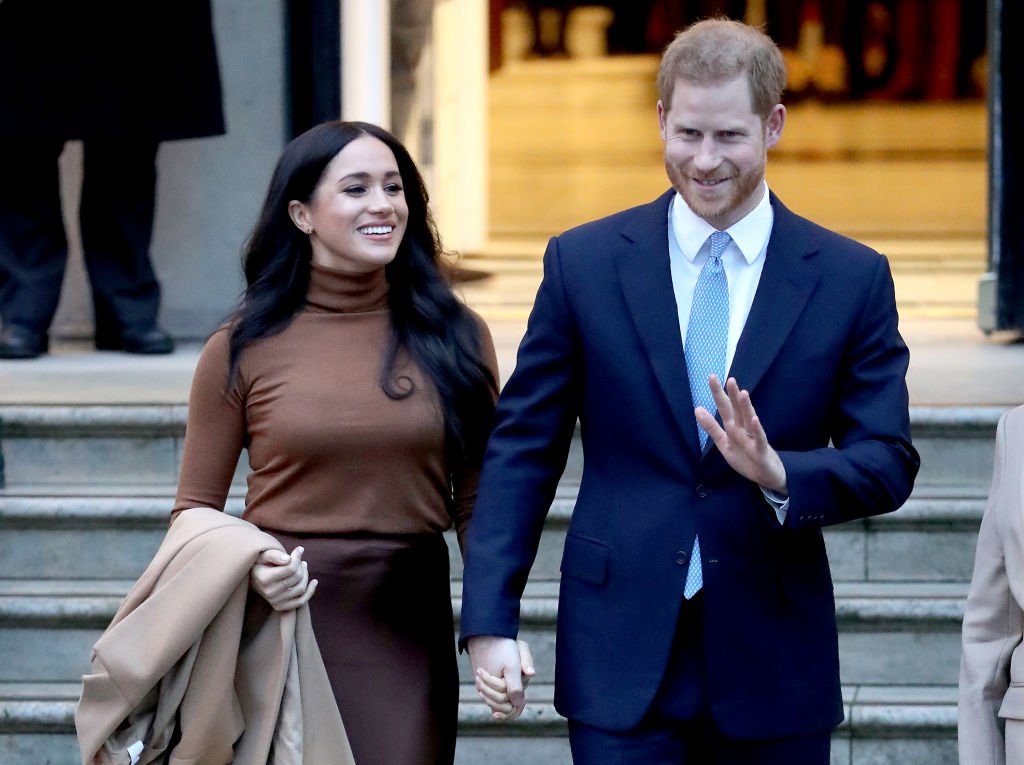 Legal action was taken by Meghan against the Mail on Sunday, due to the news outlet publishing a letter she had sent to her father. The troubled relationship between the Royal couple and the press that has been going on as early as 2016 might be another reason as to why they wish to cut ties with their royal duties.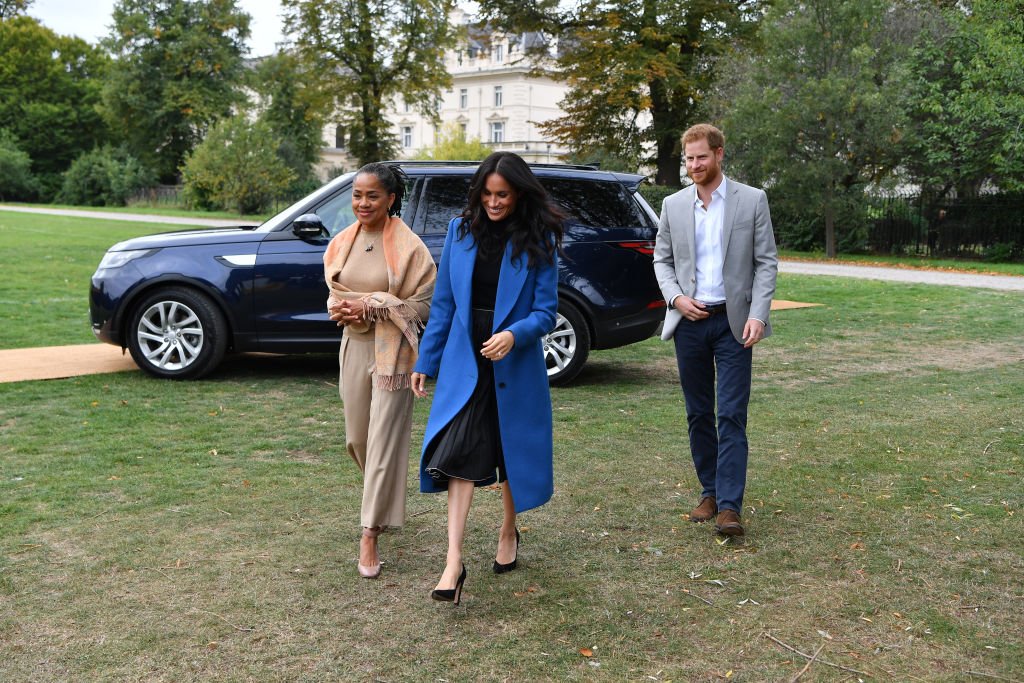 ---
WHAT IS THE ROYAL FAMILY'S STANCE?
Even though the news came as a shock to the general public, the senior members of the family seemed to understand their reasons. "I recognize the challenges they have experienced as a result of intense scrutiny over the last two years and support their wish for a more independent life," Queen Elizabeth has shared.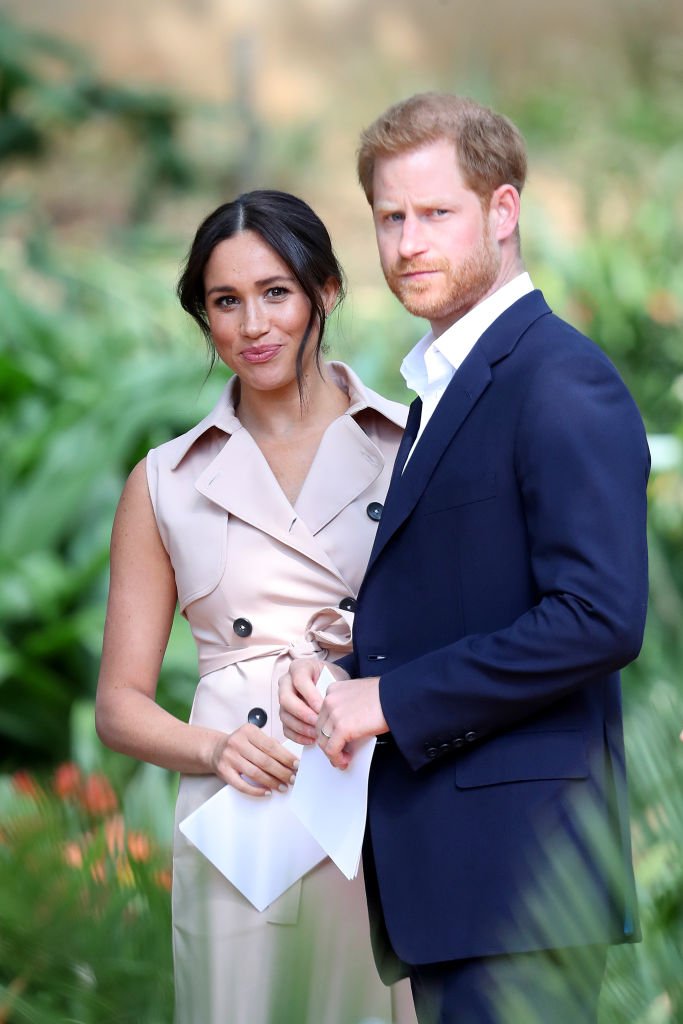 On the other side, the feud between the couple and Prince William and Duchess Kate did not come to an alt. According to "Finding Freedom", the Cambridges are portrayed as unwelcoming towards Meghan. This explains why the foursome was barely on speaking terms at the Sussexes' final official engagement on Commonwealth Day in March at Westminster Abbey.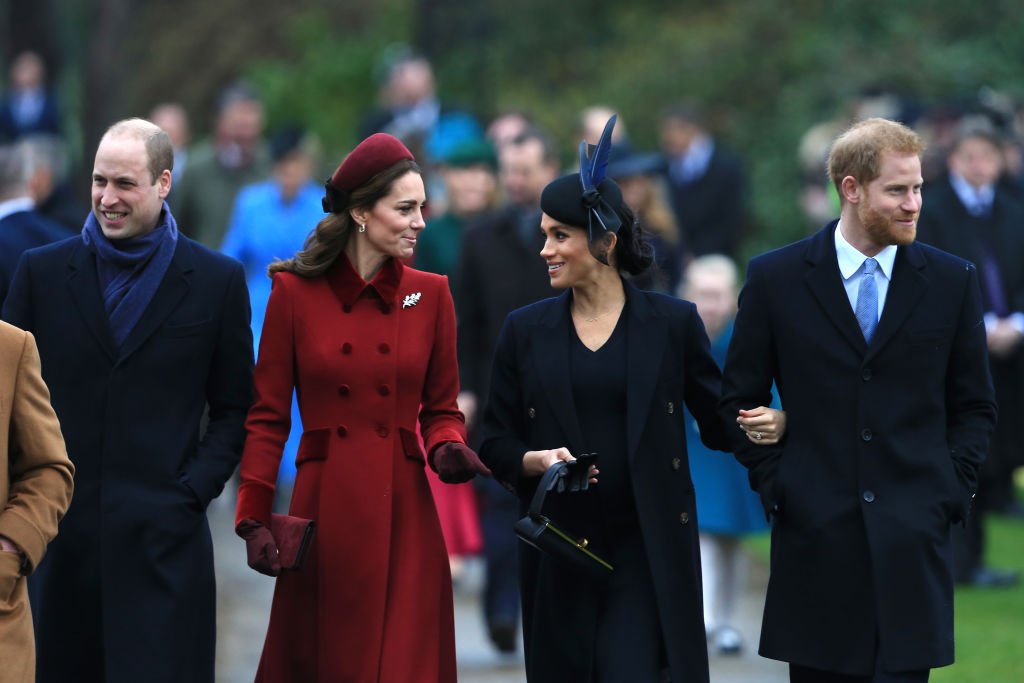 For the time being, there aren't really any possible guesses as to whether or not Meghan and Harry will come back. It seems that William and Kate will be under attentive gaze while they prove themselves to be able to take on the Sussexes' responsibilities. In April 2021 the 12 months' deadline for the couple to make a decision will come up, so let's keep an eye open for any further developments on this story!