Sylvester Stallone and His Not So Rocky Family Life
More than his charisma and gorgeous looks, he is indeed a talented man that became one of Hollywood's precious gems throughout his career. Without a doubt, Sylvester Stallone built an image for himself that made him one of the brightest stars even until now, at the age of 74.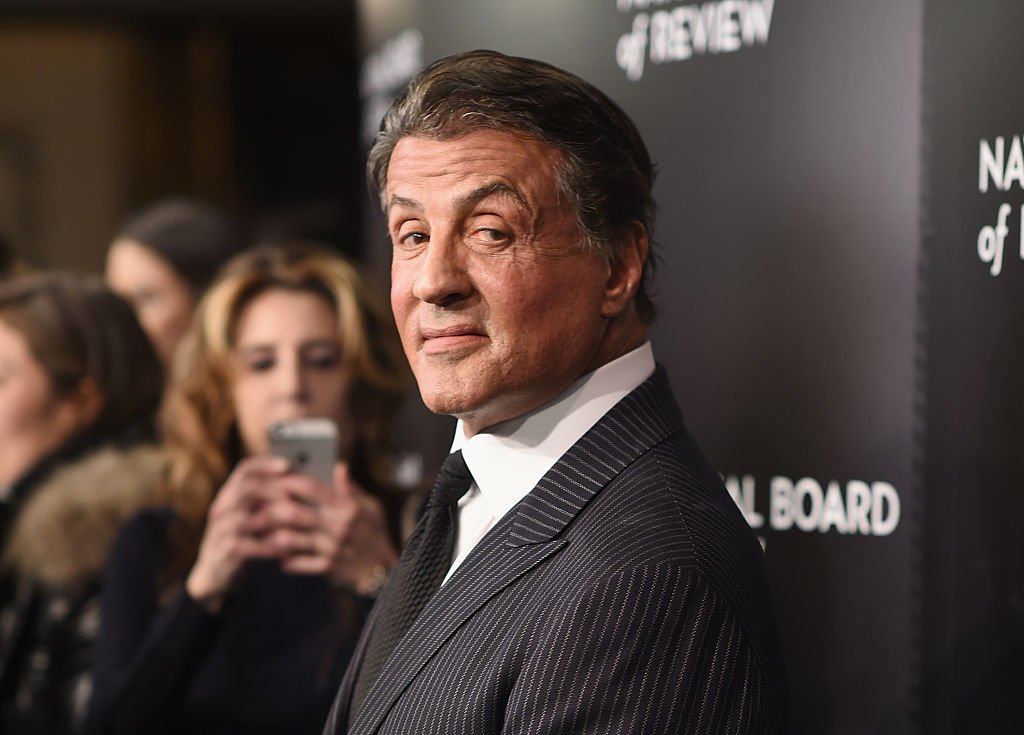 Except being known as the brave Rocky Balboa in the Rocky film series and Rambo in the Rambo film series, he is also famous for making ladies become head over heels with him! In fact, he had three marriages and had a total of five kids! Now, dig the how's and why's deeper as you keep scrolling!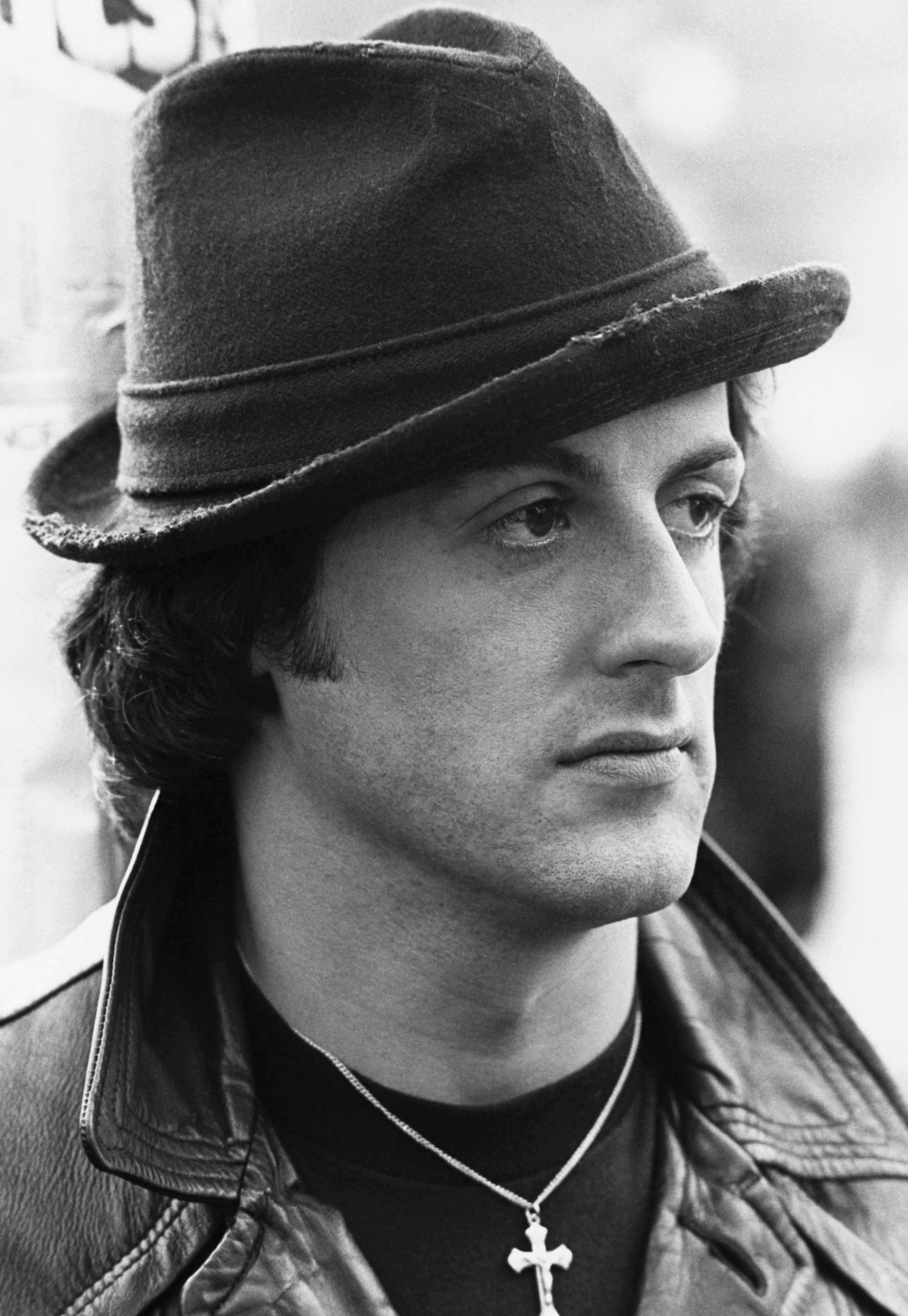 ---
A CERTIFIED NEW YORKER!
On July 6, 1946, Michael Sylvester Gardenzio Stallone was born in Hell's Kitchen, Manhattan to parents Jacqueline "Jackie" Labofish, an astrologer and dancer and Francesco "Frank" Stallone Sr., a beautician and hairdresser. His younger brother is Frank Stallone, who is also an actor.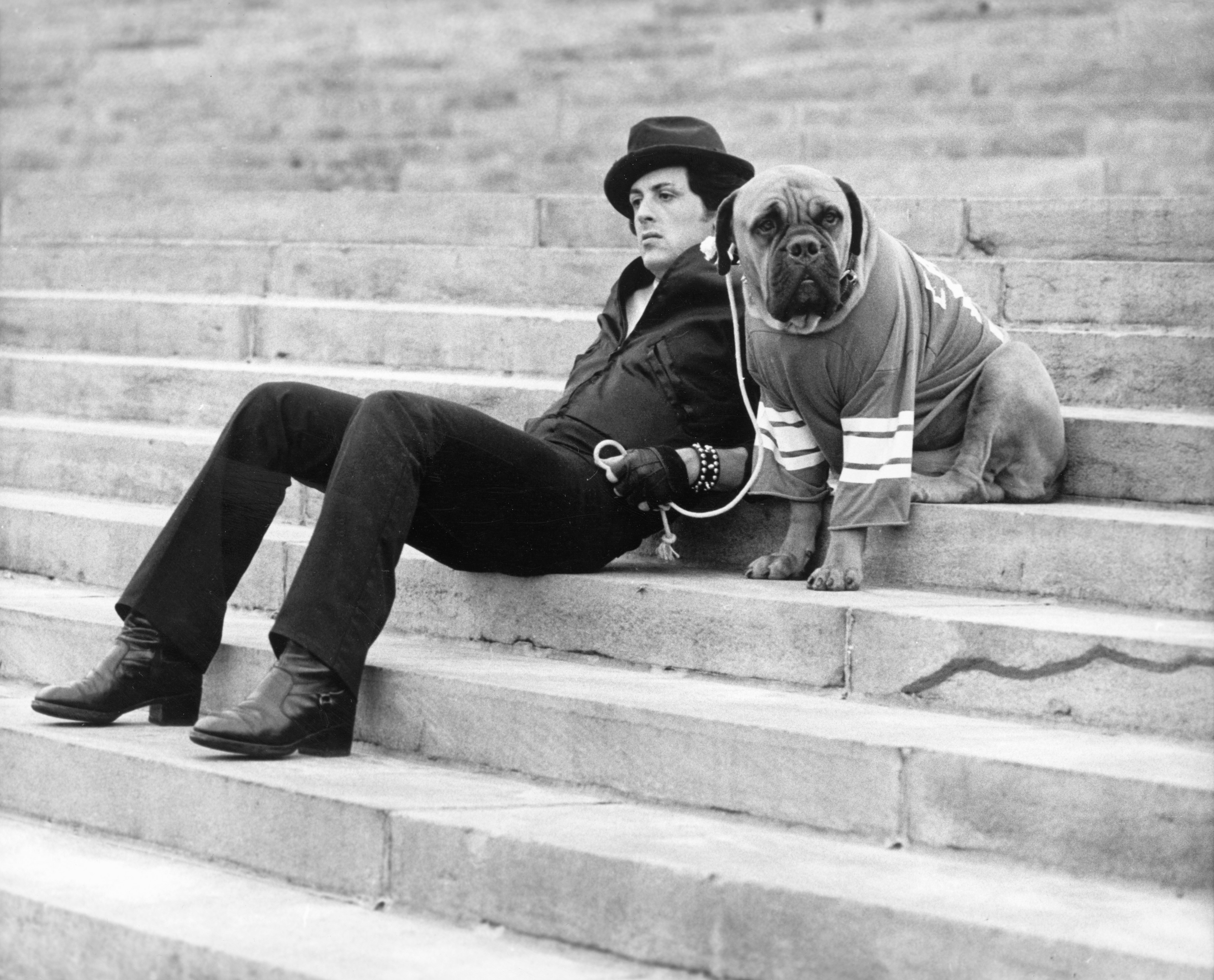 ---
THE REASON BEHIND HIS DROOPY LOOK
Sylvester Stallone is known for having this droopy look that made his roles even more iconic. Little do we know, he already had that since birth. For some, it looks like his asset but there's a deep and painful story behind that.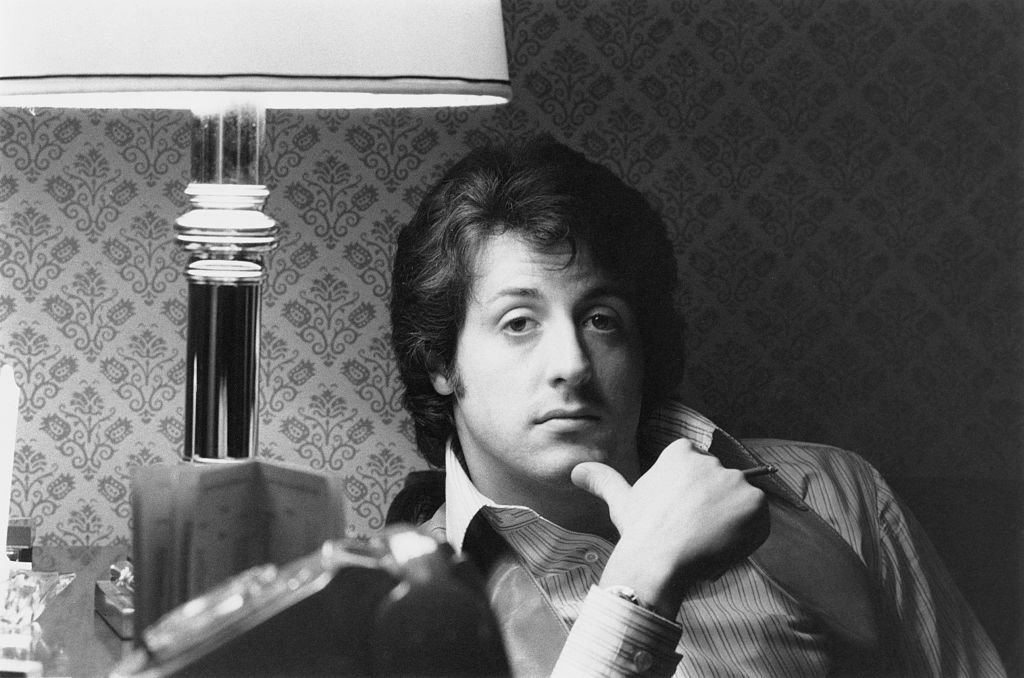 Because his mother Jackie suffered complications in giving birth to him, the obstetricians used two pairs of forceps during the delivery but the mishandling of these forceps accidentally severed a nerve and caused paralysis in parts of the then baby Sylvester's face.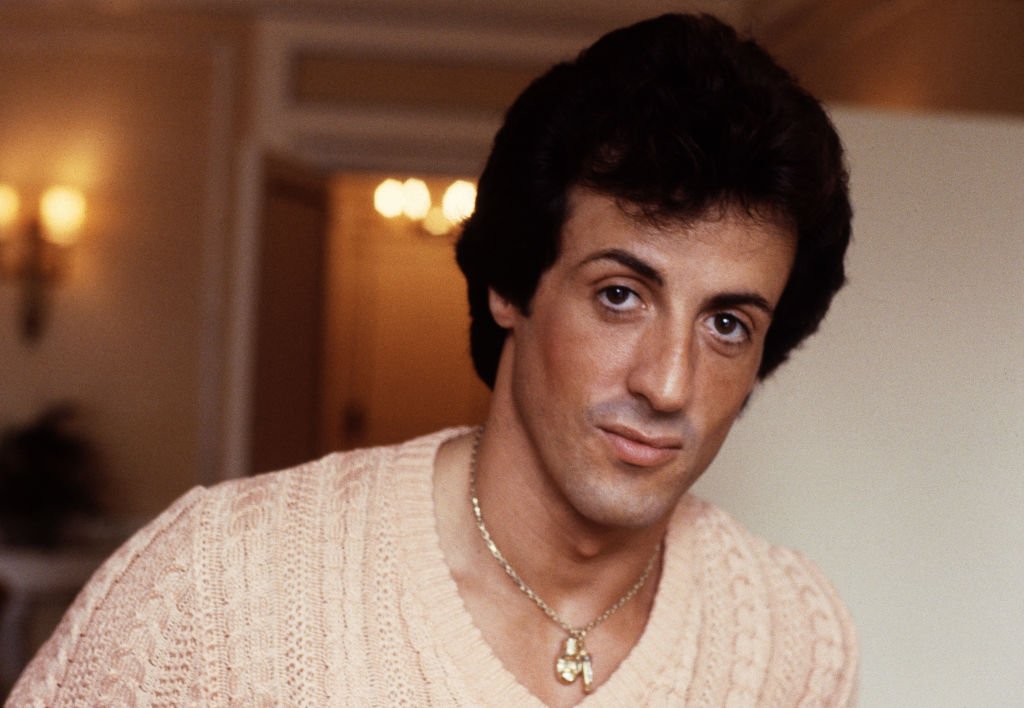 ---
IT'S NOT AN EASY CLIMB TO THE TOP
Before becoming the star that he is now, Stallone, just like most stars, experienced not being the center of the spotlight. As he was pursuing a career in acting, he appeared in the adult film "Party at Kitty and Stud's" in the 1970s where he played a very far from PG-rated role.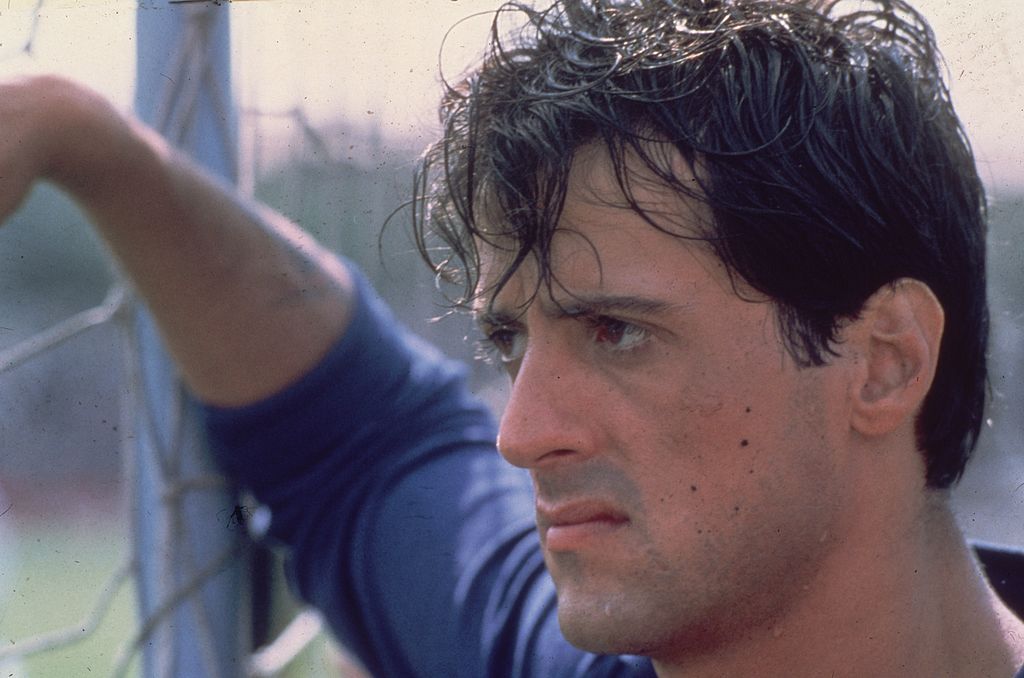 ---
HERE COMES ROCKY BALBOA
As an aspiring actor, he once went to an audition but the staff was intrigued when they found out that he was a writer. They asked him about his works and he told them about the story of Rocky and tada! It was the moment where his life turned upside down!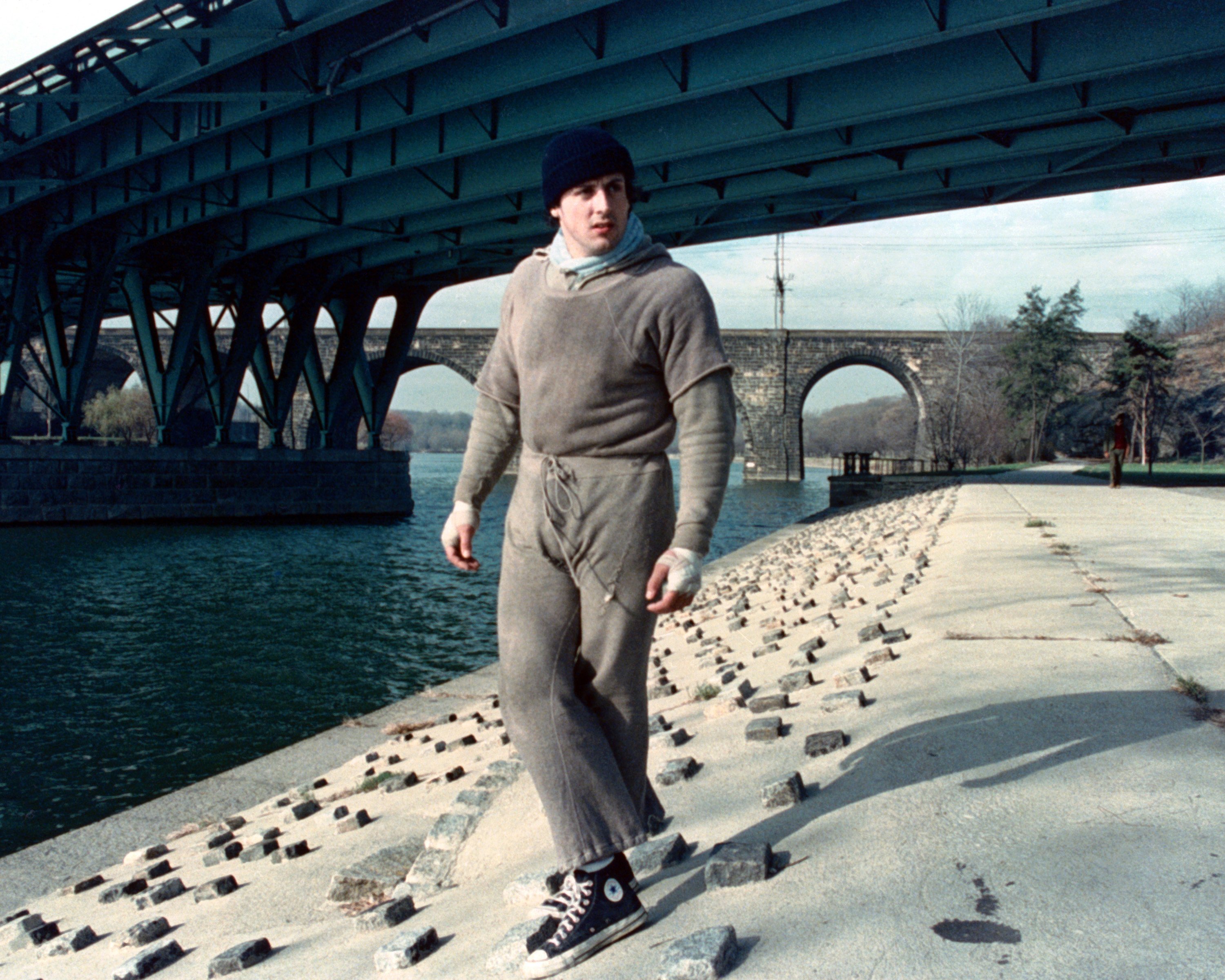 ---
THE VICTORIOUS ROCKY
Rocky's backstory from the novel and its first movie, is one that can make you shed a tear but its success will make you cry a river. Stallone didn't even expect that the story of a young boxer can bloom in Hollywood and even produced five spin-off movies. Being both the actor and writer, Stallone made dollars and fame!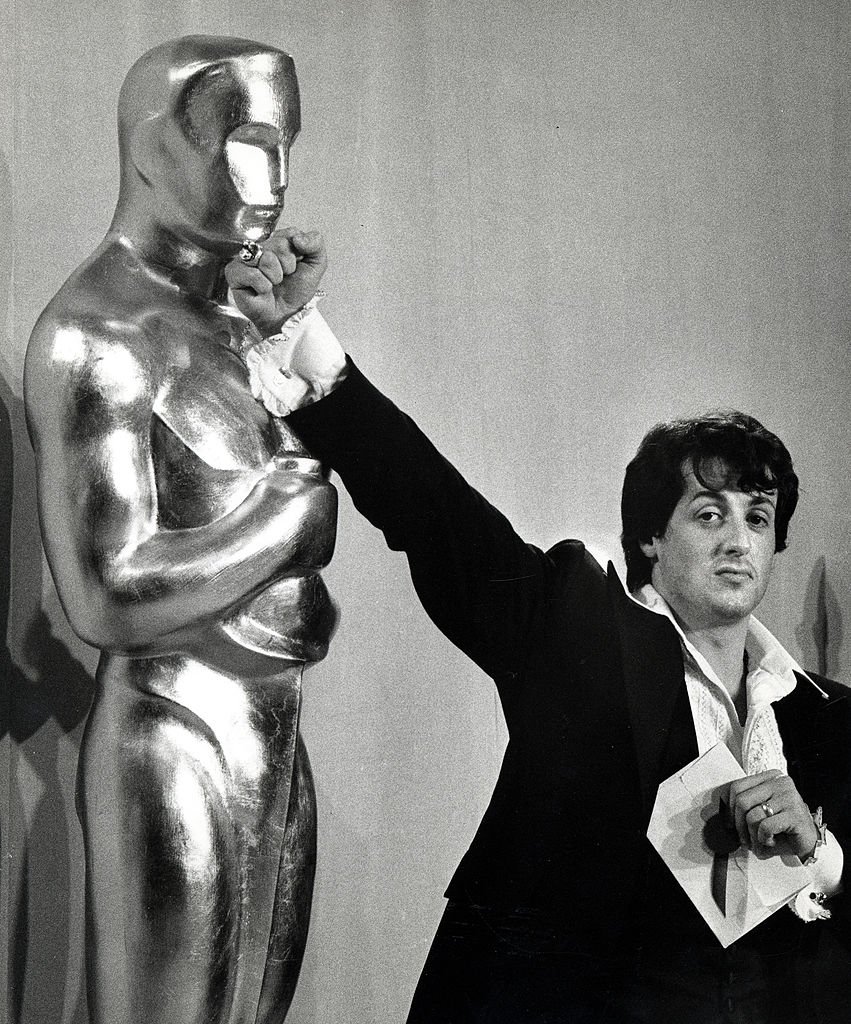 ---
A BIG NO FROM STALLONE
The Rambo actor is not only famous for being a brave man on screen but also off-screen. He is brave enough to say no to producers who offered him starring roles that could have probably made his name even shinier.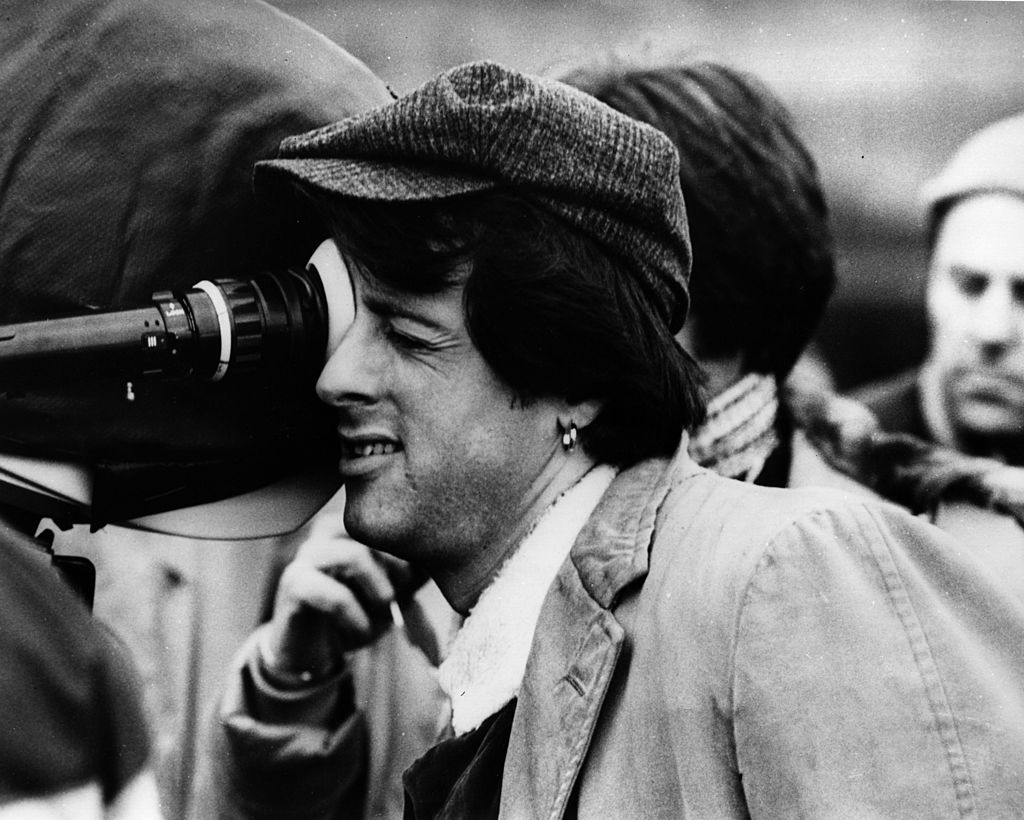 He said no to Superman, which went to Christopher Reeve; the lead in Beverly Hills Cop, which went to Eddie Murphy; and the leading man in Pretty Woman which went to Richard Gere. For what reasons? Only Stallone knows. Hopefully, he didn't spend moments of regret when these projects became big hits.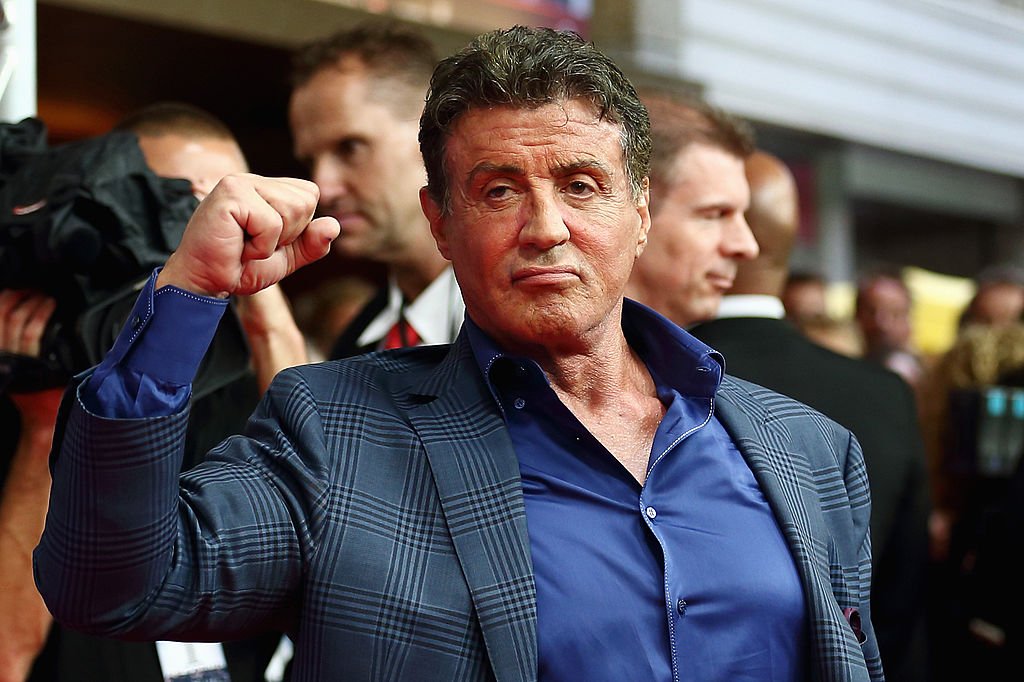 ---
A ROCKY LOVE LIFE
Despite being a legendary actor, Stallone can't escape life's ups and downs. While his career was blossoming, he also experienced a series of roller-coaster love stories. Keep reading and you'll be amazed how he handled both the giddy feelings and heartbreaks.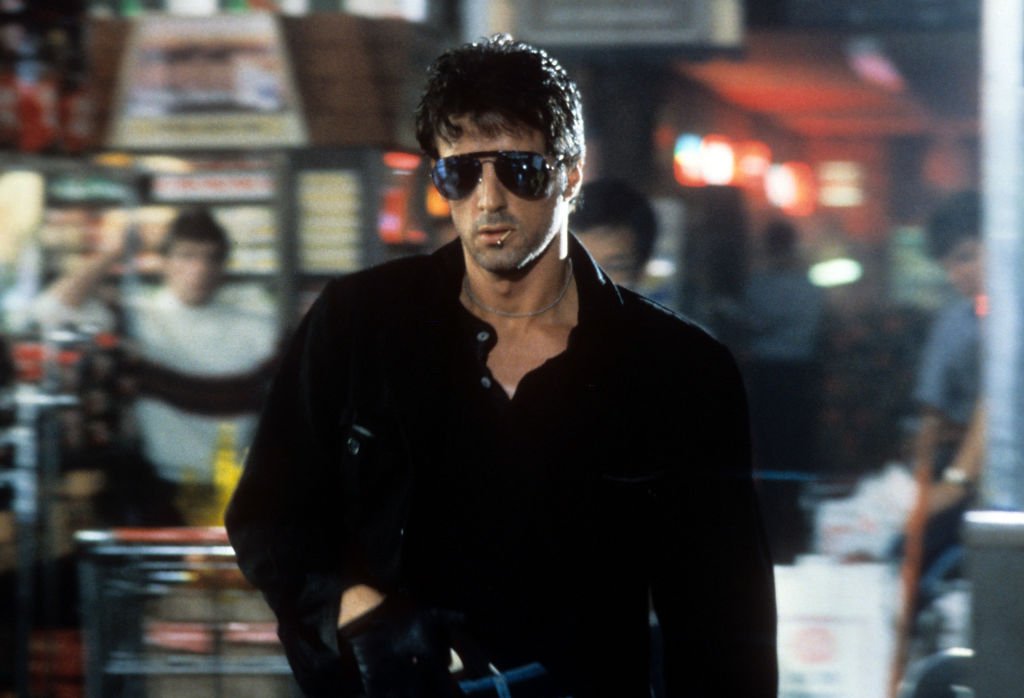 ---
STALLONE'S FIRST WIFE: SASHA CZACH
While he was still in the middle of celebrating Rocky's success, he fell in love with Sasha Czach, the lady who helped him write the screenplay in the first film of Rocky. Probably it was a result of sharing the same passion in writing or it could be destiny. Whatever it was, it led them to tie the knot in 1974.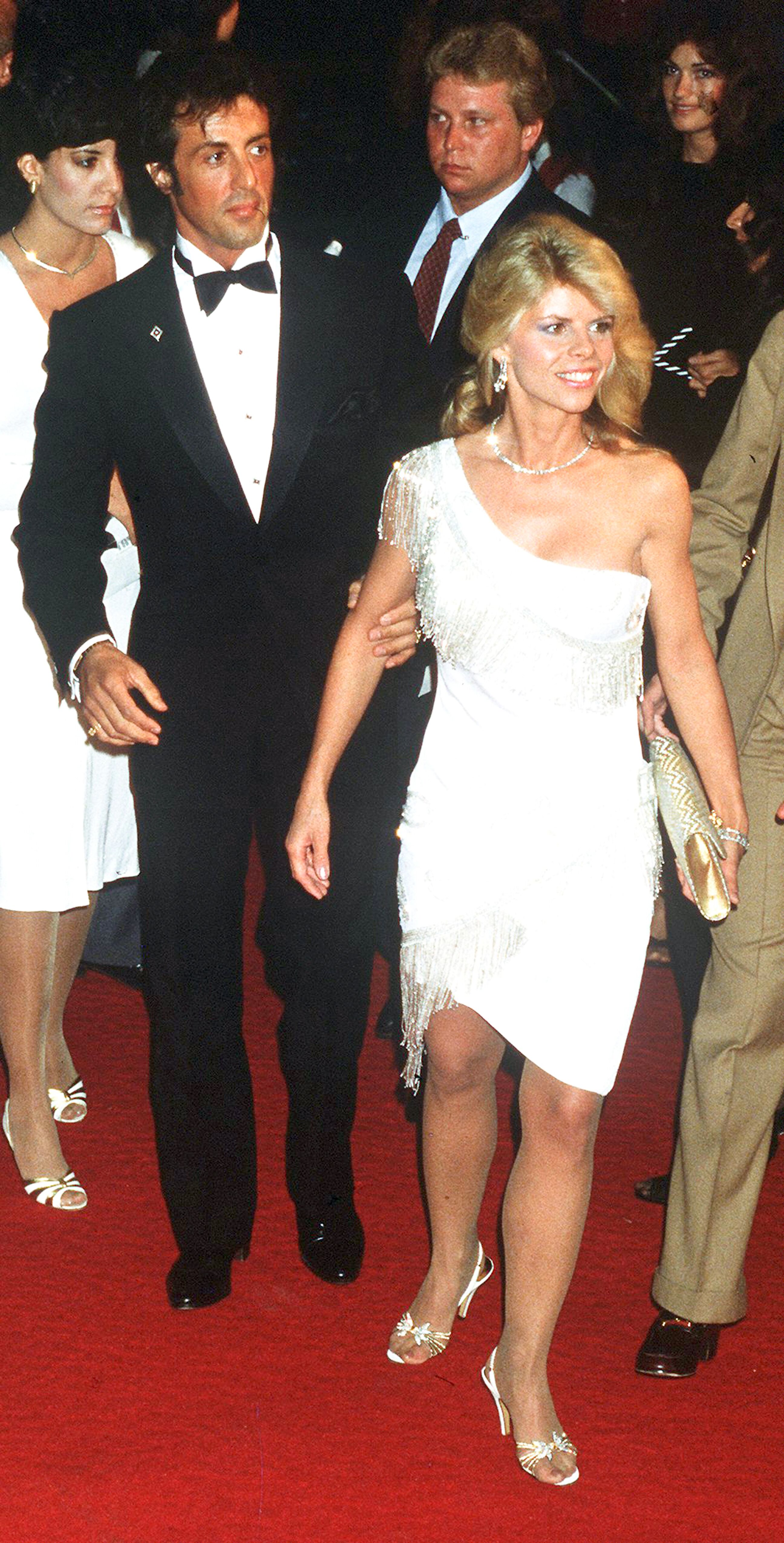 ---
THE KIDS AND HEARTBREAK WITH HIS FIRST WIFE
Their love for each other caused them to have two sons together, Seargeoh and Sage. But maybe that love wasn't strong enough to fight for their marriage because they ended up being divorced in 1985. It was sad for both parties but both eventually moved on.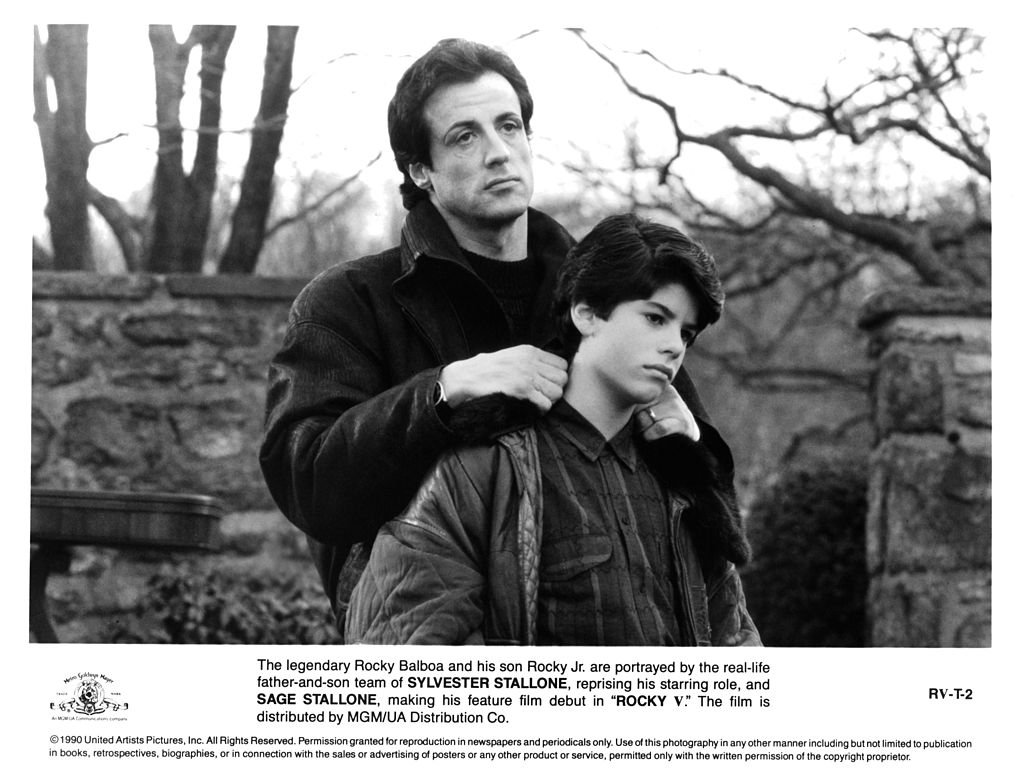 ---
SAGE STALLONE HAD GONE TO SOON
Sage Stallone, the eldest son of Sylvester and Sasha was born in 1976. In the 1990's film Rocky V, he played the role of Robert Balboa, Jr., the son of Rocky Balboa. Since then he started appearing in the films American Hero and The Agent.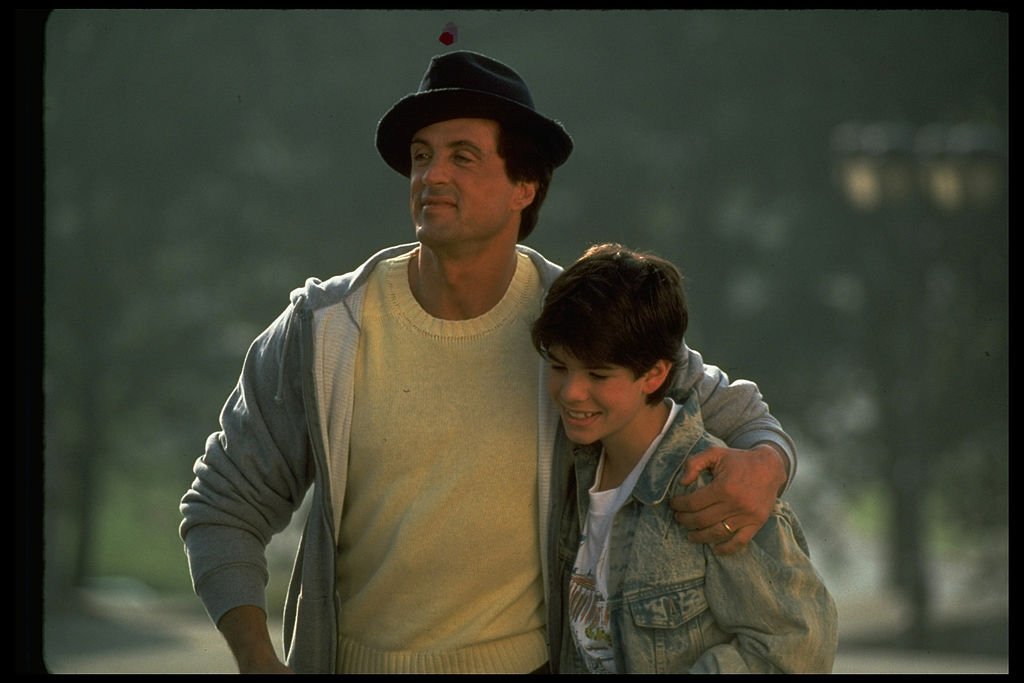 Just as he was making a name in the industry, people are looking up to him. However, he broke the hearts of his family and fans when he died last July 2012 and his autopsy result showed that his cause of death was his coronary artery disease.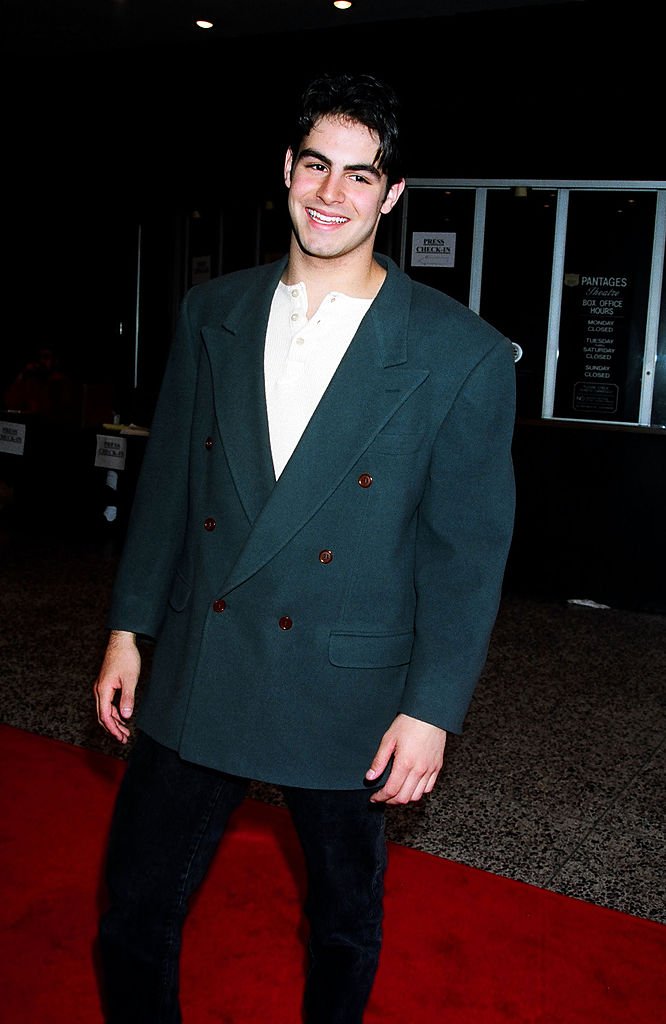 ---
SEARGEOH STALLONE APPEARED IN HIS FATHER'S FILM
He was Stallone's second son and was born in 1979. He appeared in the film Rocky II, as the newborn baby of Rocky. When he was young, his father noticed that he was already repeating words and drawing pictures even though he was at the age when he did not yet walk, and then they noticed behavior changes too.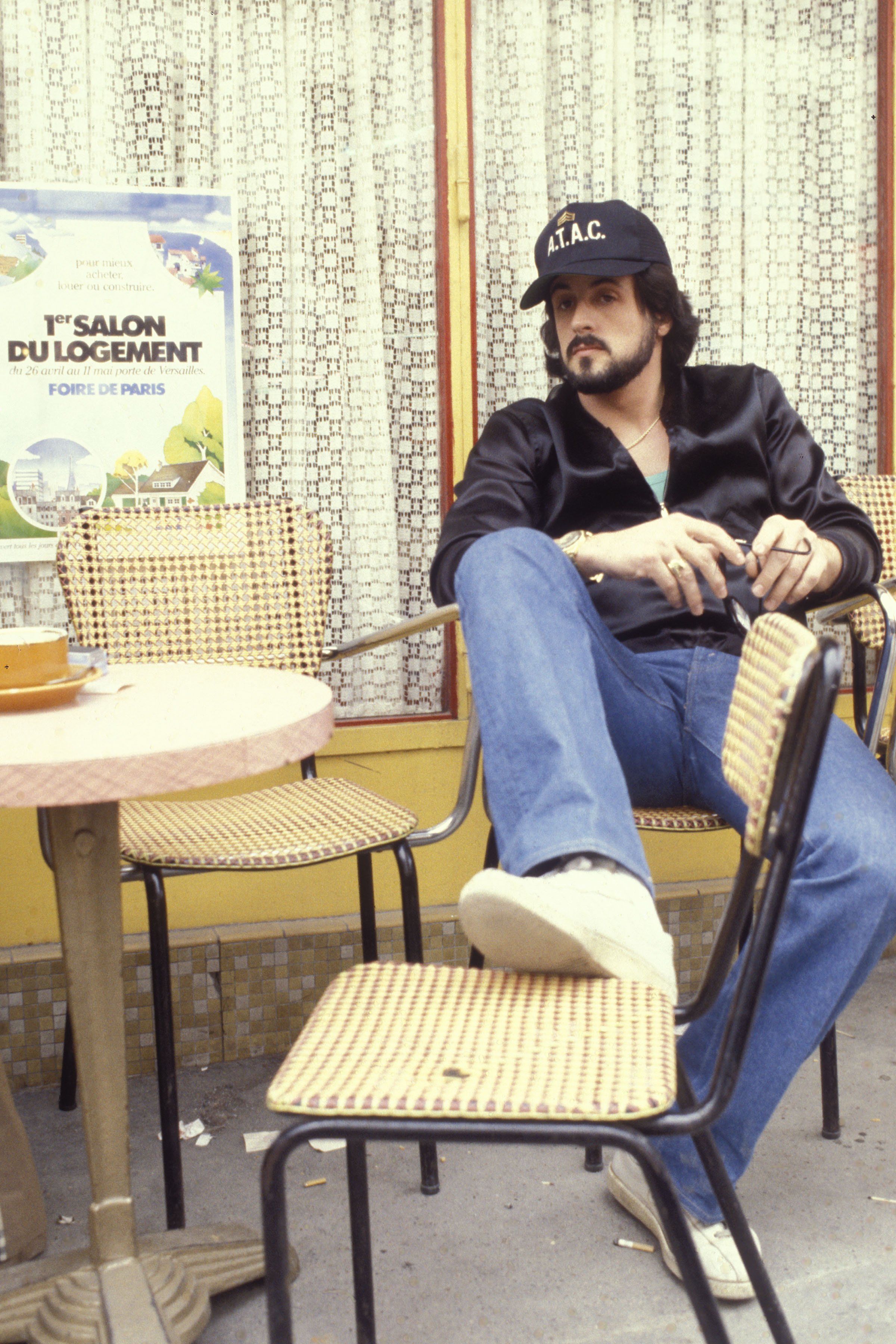 Later on, he was diagnosed with autism but it didn't hinder him from experiencing life at its best. Seargeoh is being well-taken care of and he actually went on several therapy sessions. But sadly his role in the Rocky film series was transferred to the actor Milo Ventimiglia.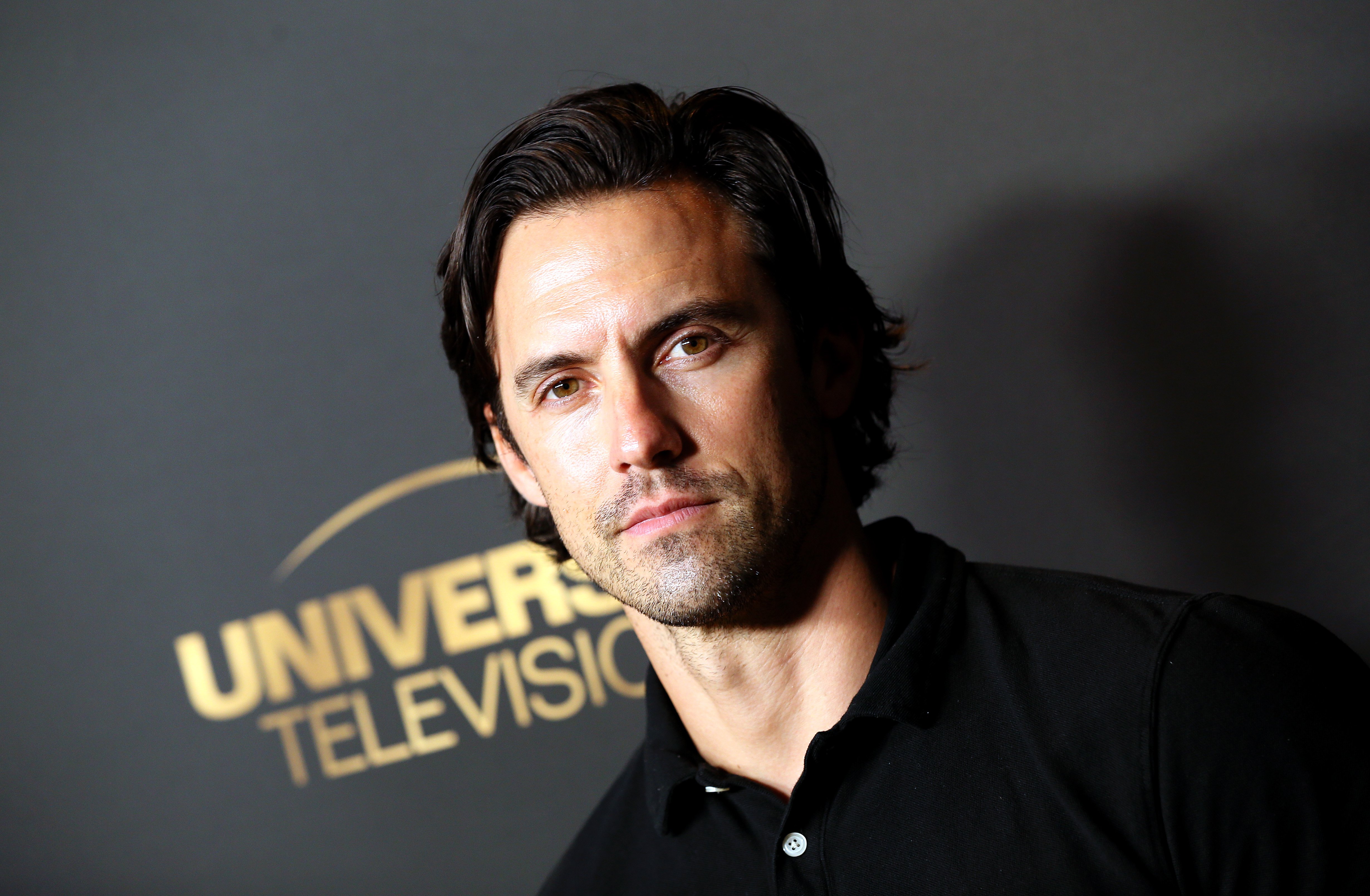 ---
STALLONE'S SECOND WIFE: BRIGITTE NIELSEN
Just ten months after his first failed marriage in 1985, Stallone already found a new sweetheart as he married the pretty blonde Brigitte Nielsen. Brigette appeared in the film Rocky IV as Draco's wife and later on, she joined Stallone in the film Cobra. Their marriage was short-lived because two years after tying the knot, they ended up divorced.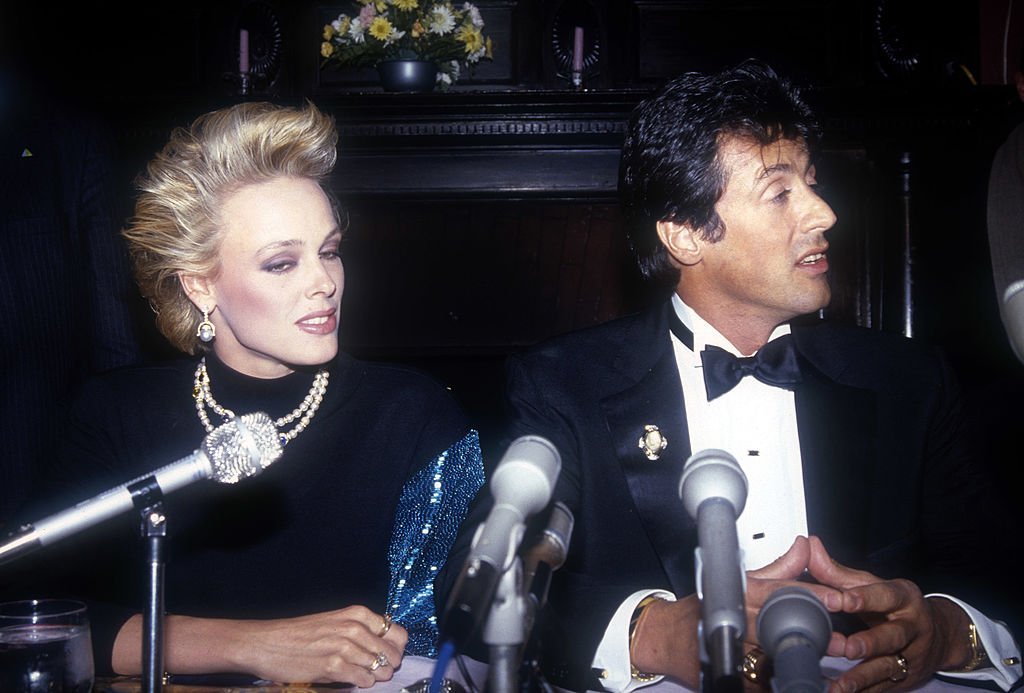 ---
WHO WILL BE THE NEXT MRS. STALLONE?
It was not only his films that the media and fans are after but his romantic life as well. People kept an eagle's eye to who will be the next and the third Mrs. Stallone. The candidates were Janice Dickinson and Angie Everhart as he had relationships with them. But Stallone learned not to immediately jump into the marriage bandwagon.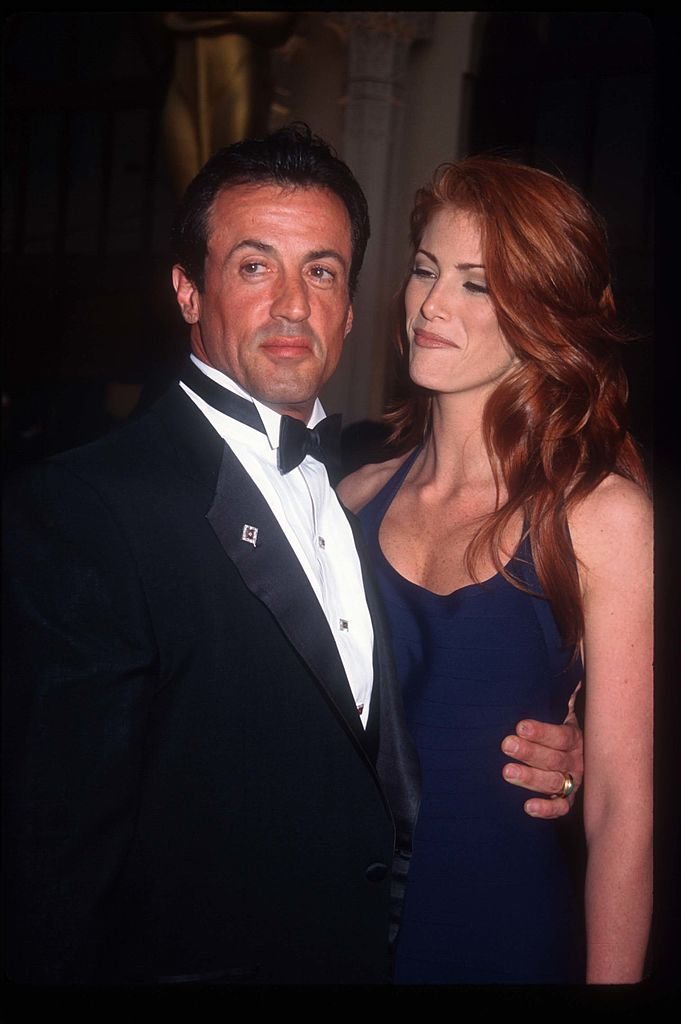 ---
STALLONE'S THIRD WIFE:  JENNIFER FLAVIN
After his tabloid-worthy relationships with Dickinson and Everhart, the Rocky actor tied the knot for the third time. In May 1997, he married Jennifer Flavin. Perhaps it's not too late to start forever, right? Their relationship blossomed enough for them to have three kids together and all are girls!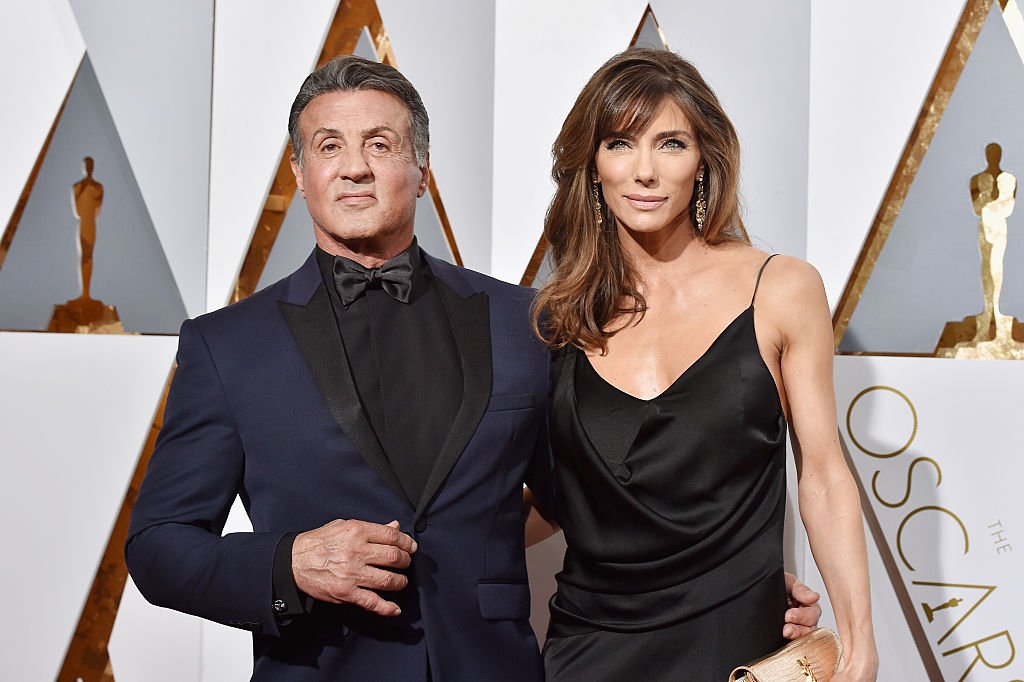 ---
THE TRES MARIAS
With his first wife, Stallone loved taking good care of their two sons. But with his third wife, he has three daughters! Can you imagine his joy and struggles? Yes, surely he had a tough time adjusting but seeing his daughters Sophia, Sistine, and Scarlet's smiles can take those tough times away.
---
SOPHIA ROSE STALLONE
Except for doing modeling gigs, she also went to the University of California. Her beauty and hard work became more visible to the public when she took the spotlight as she became a judge in Project Runway. On top of that, she has her own makeup and fashion line!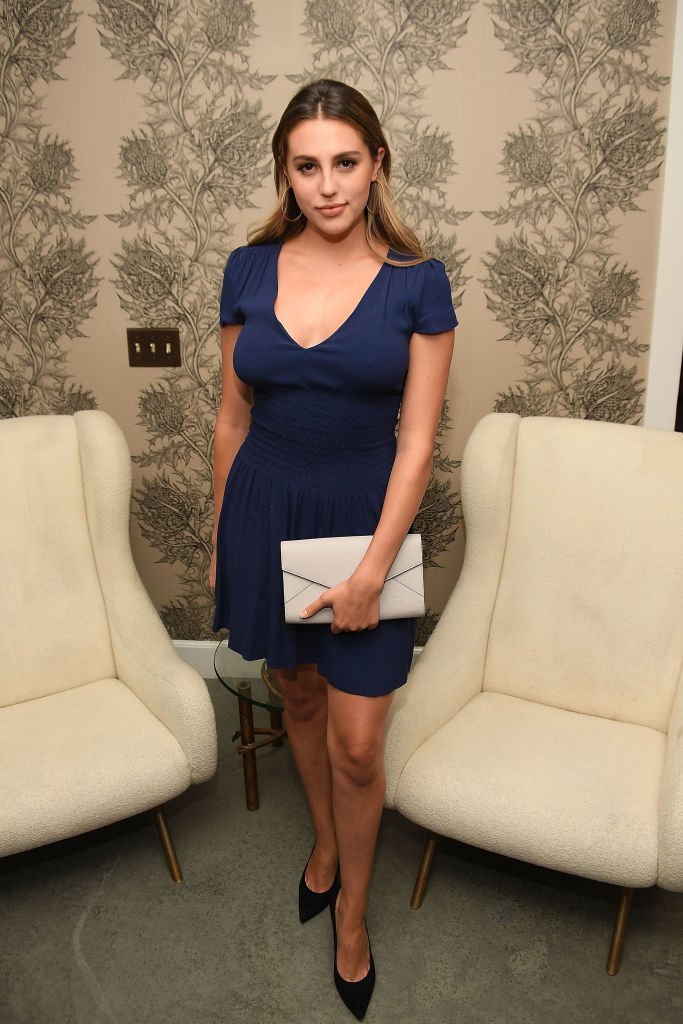 She may look stunning now as a grown-up lady and as an in-demand model, but Sophia had some painful experiences. She had cardiac complications so she had undergone heart surgeries more than once. Thank goodness, it all went good and well!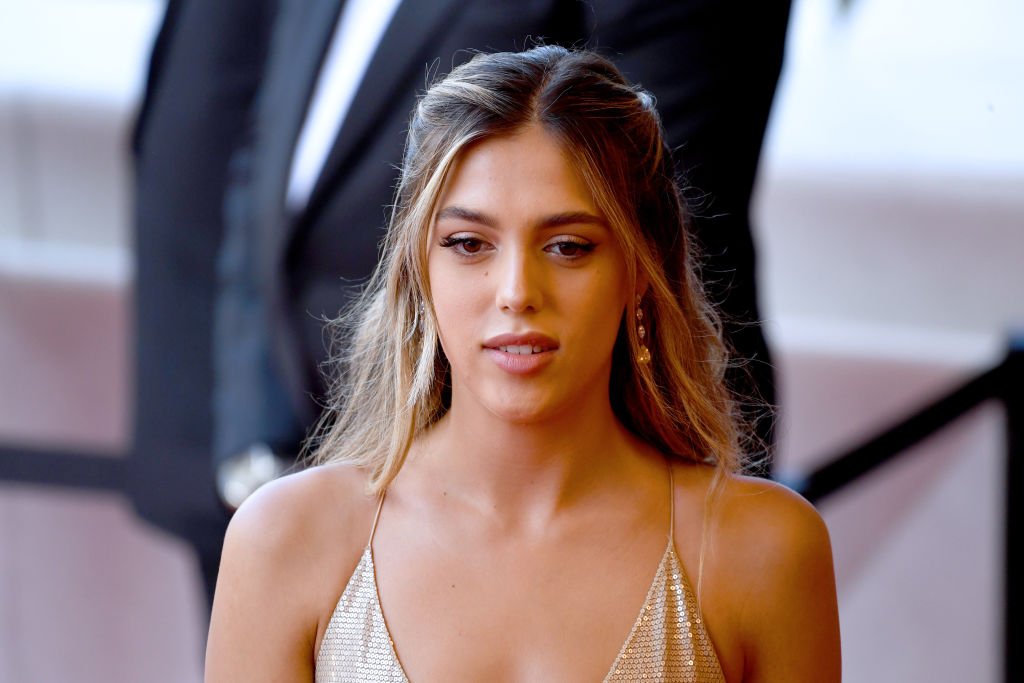 ---
SISTINE ROSE STALLONE
Following the steps of her mother and older sister, Sistine is also a rising professional model. However, she can't deny that his dad passed on his acting skills to her. In 2019, she co-starred in the film "47 Meters Down Uncaged." Their family reunited that time to watch the film and show support to their beloved Sistine.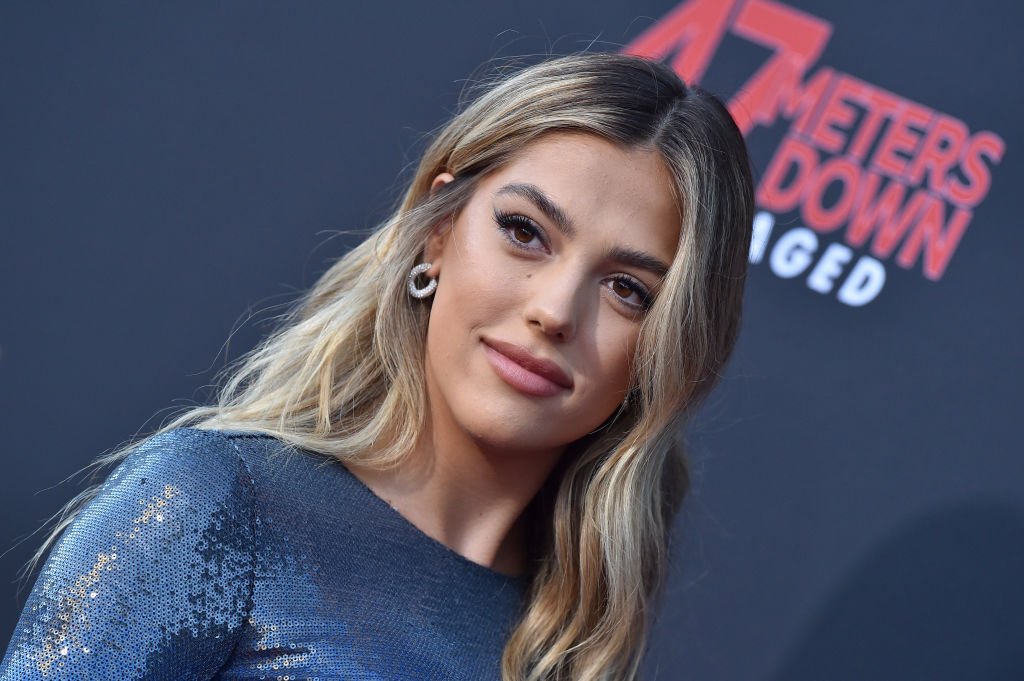 ---
SCARLET ROSE STALLONE
The youngest daughter of Stallone and Flavin had just turned 18 this year. She is also into modeling, just like her mother and older sisters. It runs in the blood, huh? She also appeared in the films Reach Me in 2014. Since she is still in her teenage years, she still has the time to slowly conquer Hollywood.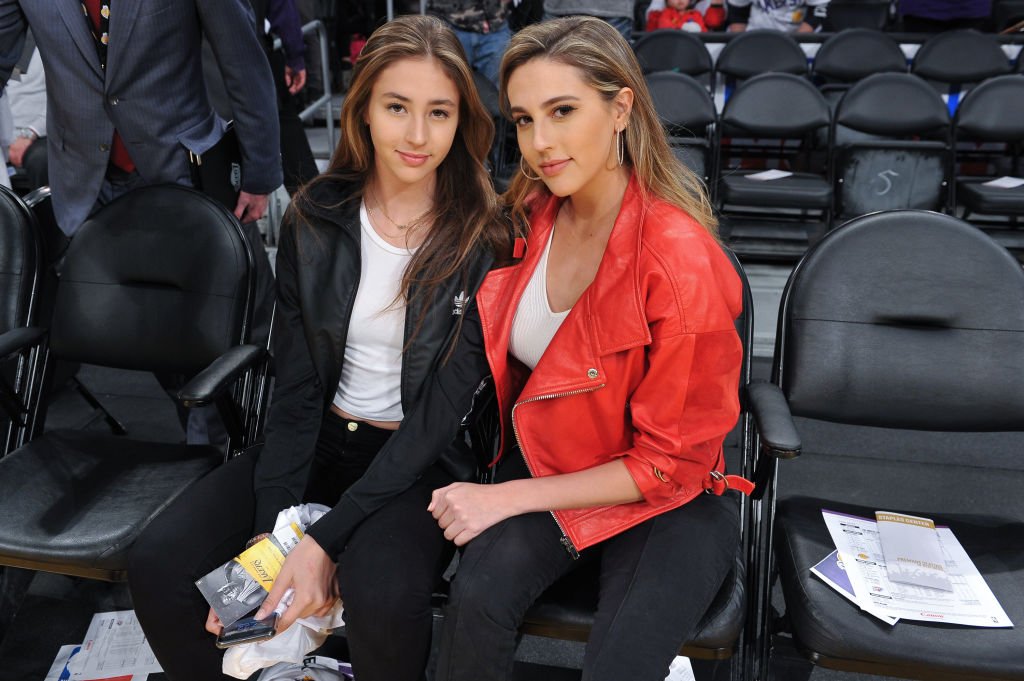 ---
23 YEARS OF MARRIAGE
Through the ups and downs of their marriage life, through all the laughter, red carpets, and infidelity issues, Stallone and Flavin continue to fight for their relationship. Last May 2020, they celebrated their 23rd wedding anniversary. Isn't that so sweet!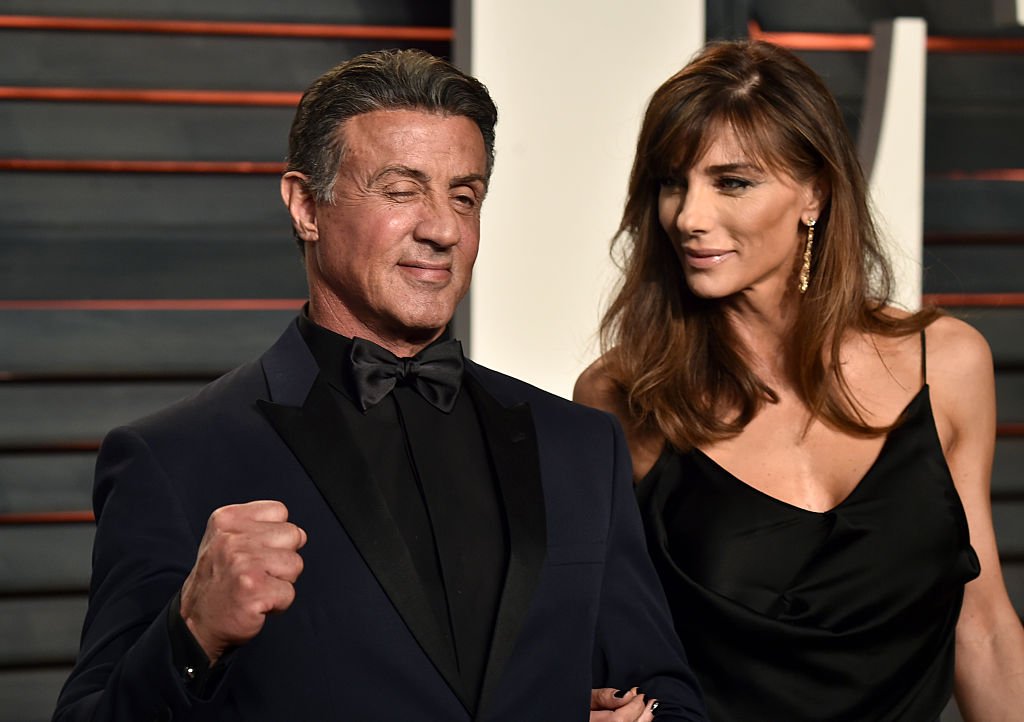 The two of them posed in a cute photo posted by Flavin on Instagram, where her chin was sweetly leaning on to her husband's shoulder. She wrote, "Happy anniversary to us! 23 years!" and she ended it with three red hearts (probably stands for I love you, old-school, but cool).
---
IN CASE YOU DIDN'T NOTICE… (CLUES: A FLOWER AND LETTER "S")
Sophia, Sistine, and Scarlet all have the second name Rose. Was this the first flower given by their father to their mother? Yay, just kidding. Whatever reasons Flavin and Stallone have, it is no doubt that their tres Marias are as blooming as their second names.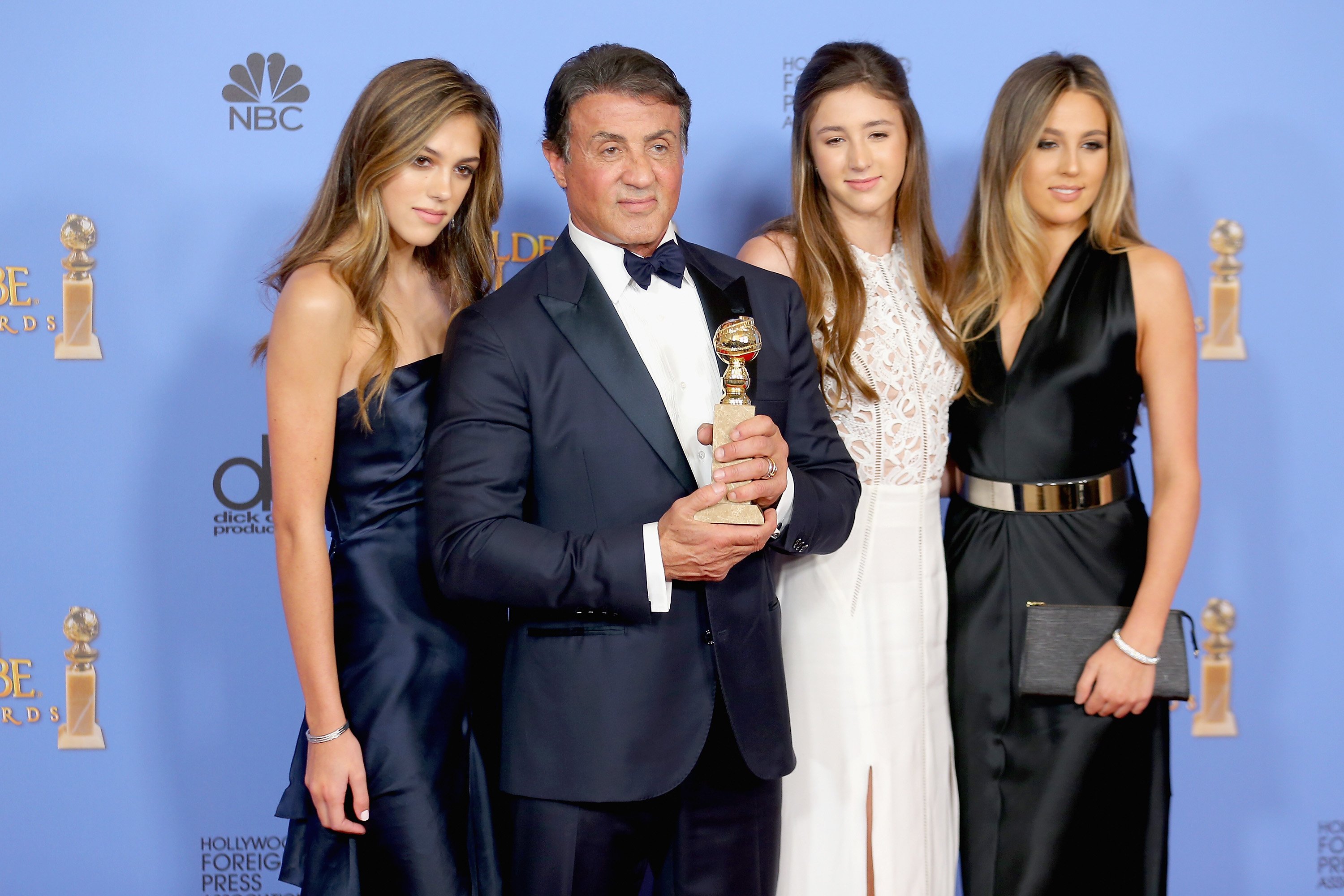 Okay, have you counted how many kids Stallone has? Yes, five, that's correct and he seemed to have marked them all with a golden letter S. In case you didn't notice, all Stallone's children have names starting with letter S: Sage, Seargeoh, Sophia, Sistine, and Scarlet.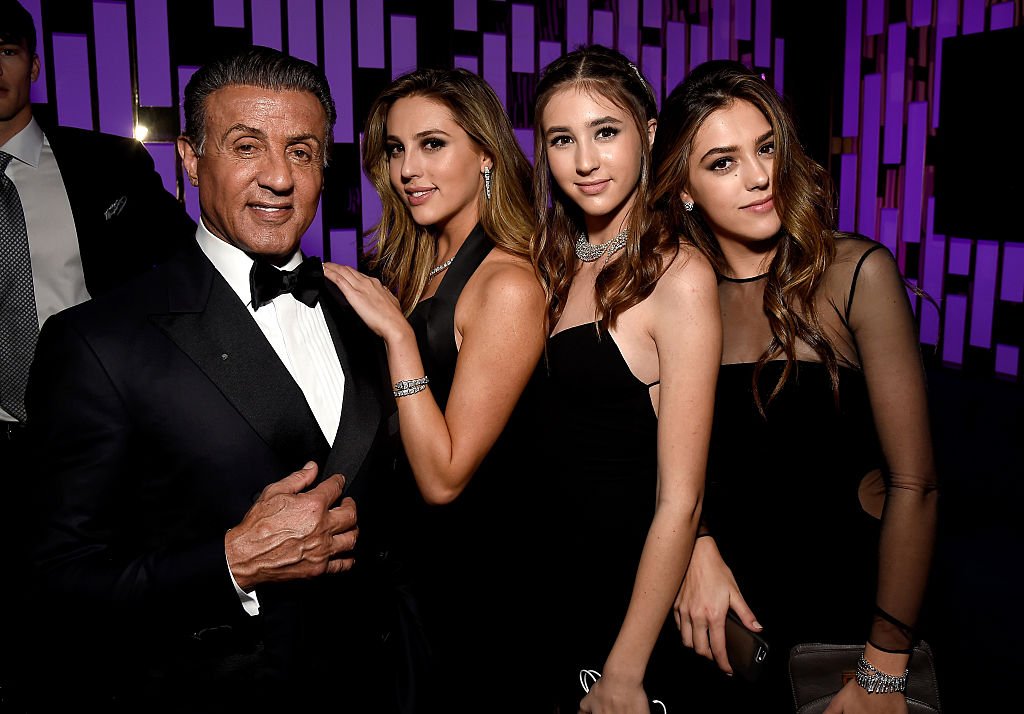 ---
BREAKFAST FOR DADDY'S 74TH BIRTHDAY
The Tres Marias have a close relationship with their parents. Just look at their Instagram accounts and you can see that they are each other's biggest fans. It was also on the same platform that we saw how sweet the girls are when they prepared birthday breakfast for their star dad.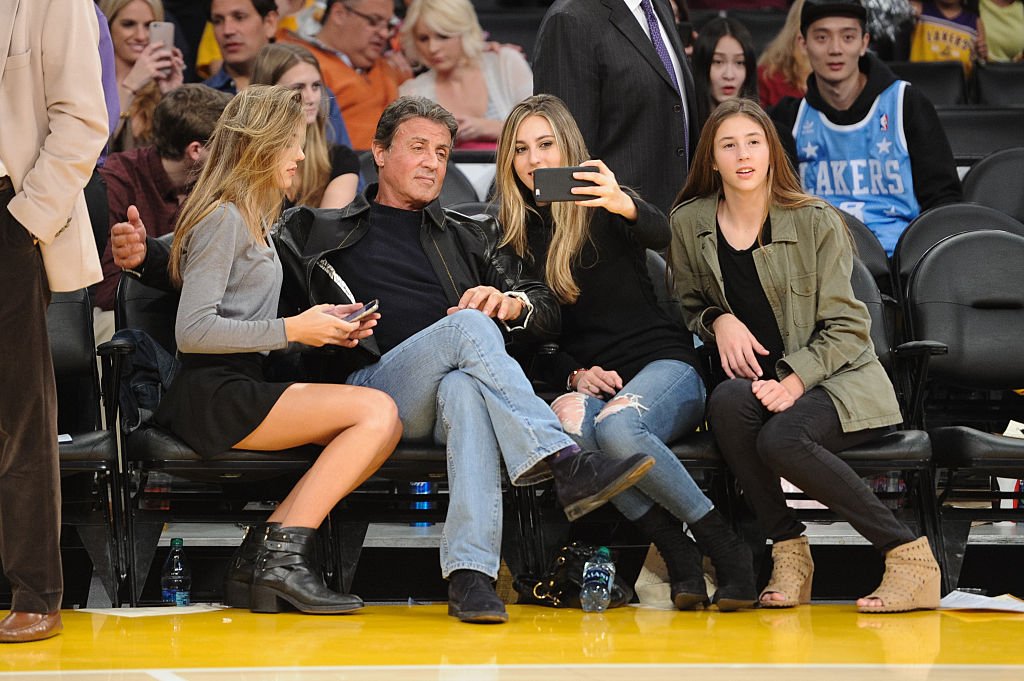 Last July 6, the famous actor Sylvester Stallone turned 74 years old. Despite being a man of fame and wealth, he heartfully appreciated his daughters' effort. He posted a photo of him on Instagram and wrote, A great birthday breakfast made by my wonderful daughters! I'm gonna eat until I explode, they go to the gym and unload!"
Just like his famous and classic film series Rocky and Rambo, Sylvester Stallone's family life is also an iconic one. He sure knew the things about heartaches and he took note of those as he is playing a big role as husband and father to his own family. Stallone taught us to love again despite all the uncertainties.
ⓘ The information in this article is not intended or implied to be a substitute for professional medical advice, diagnosis or treatment. All content, including text, and images contained on, or available through this ENG.AMOMAMA.COM is for general information purposes only. ENG.AMOMAMA.COM does not take responsibility for any action taken as a result of reading this article. Before undertaking any course of treatment please consult with your healthcare provider.