Arnold Schwarzenegger and Maria Shriver: Why They Are Still Together
Best known for his "I will be back" quote from "Terminator", Arnold Schwarzenegger is a successful actor, businessmen, ex-professional bodybuilder, and former politician. His wife, Maria Shriver, is also no stranger to the cameras, being known for her work as a journalist and author. She is also the founder of the nonprofit organization The Women's Alzheimer's Movement. The couple, who was together for several years, has filed for divorce in 2011, so why are they still together?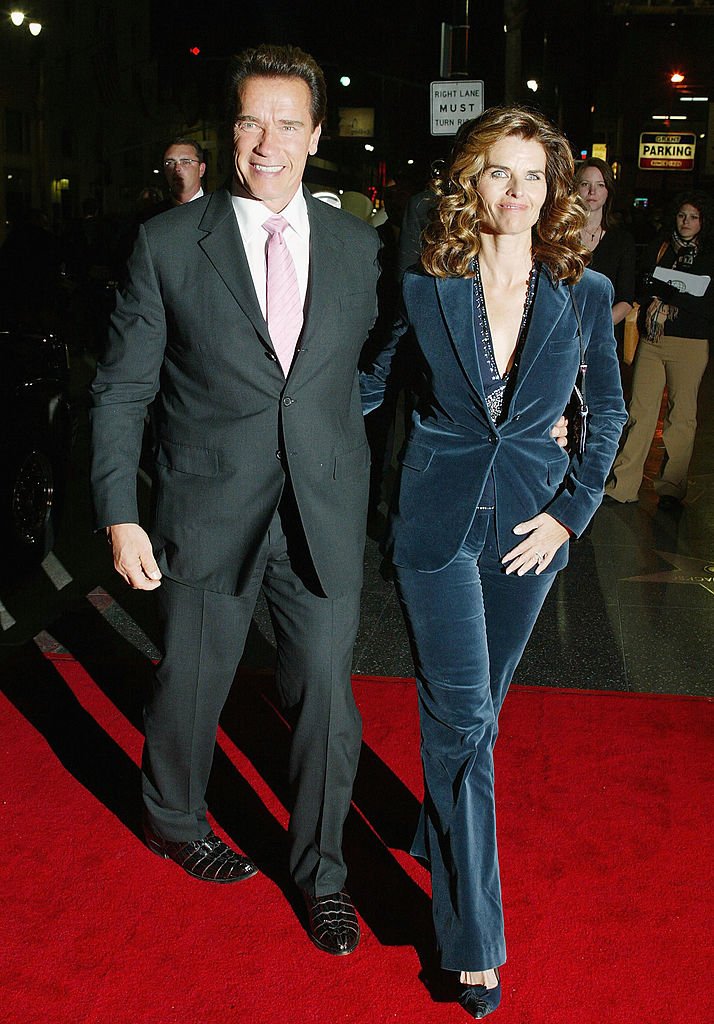 ---
1977 TO 2011: HOW DID THE COUPLE GET TOGETHER?
Many headlines have been made about the love life of Schwarzenegger and Shriver. The couple, who first met in 1977 at a charity tennis tournament, has been under the scrutiny of the public eye for decades. Being married since 1986, and four children later, they are still regularly feeding the tabloids.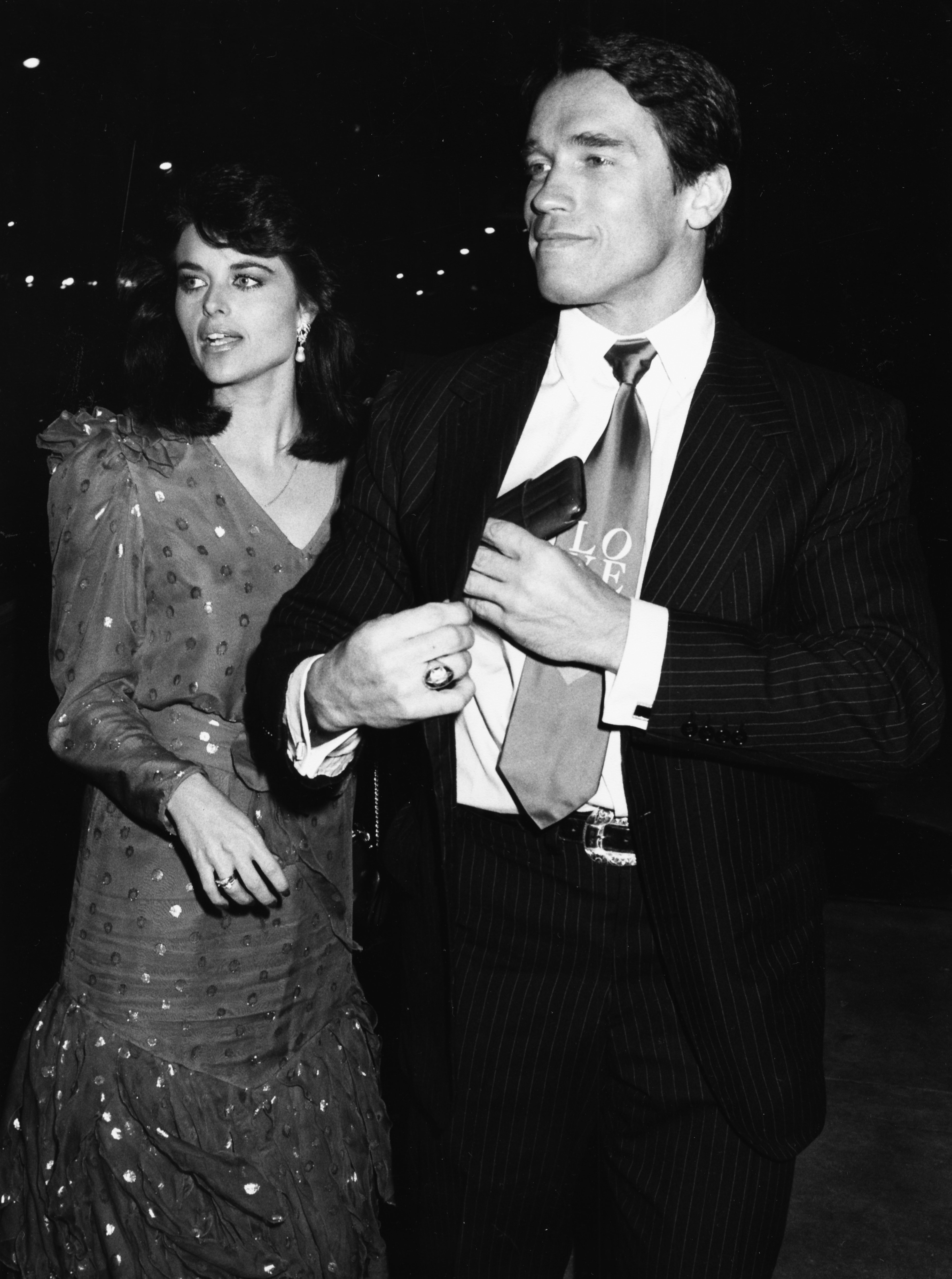 ---
25 YEARS OF MARRIAGE
After being together for a quarter of a century, Schwarzenegger and Shriver announced to the world they were getting a divorce back in 2011. However, almost ten years later, the couple is still officially married. Why is the process taking so long, and who is to blame?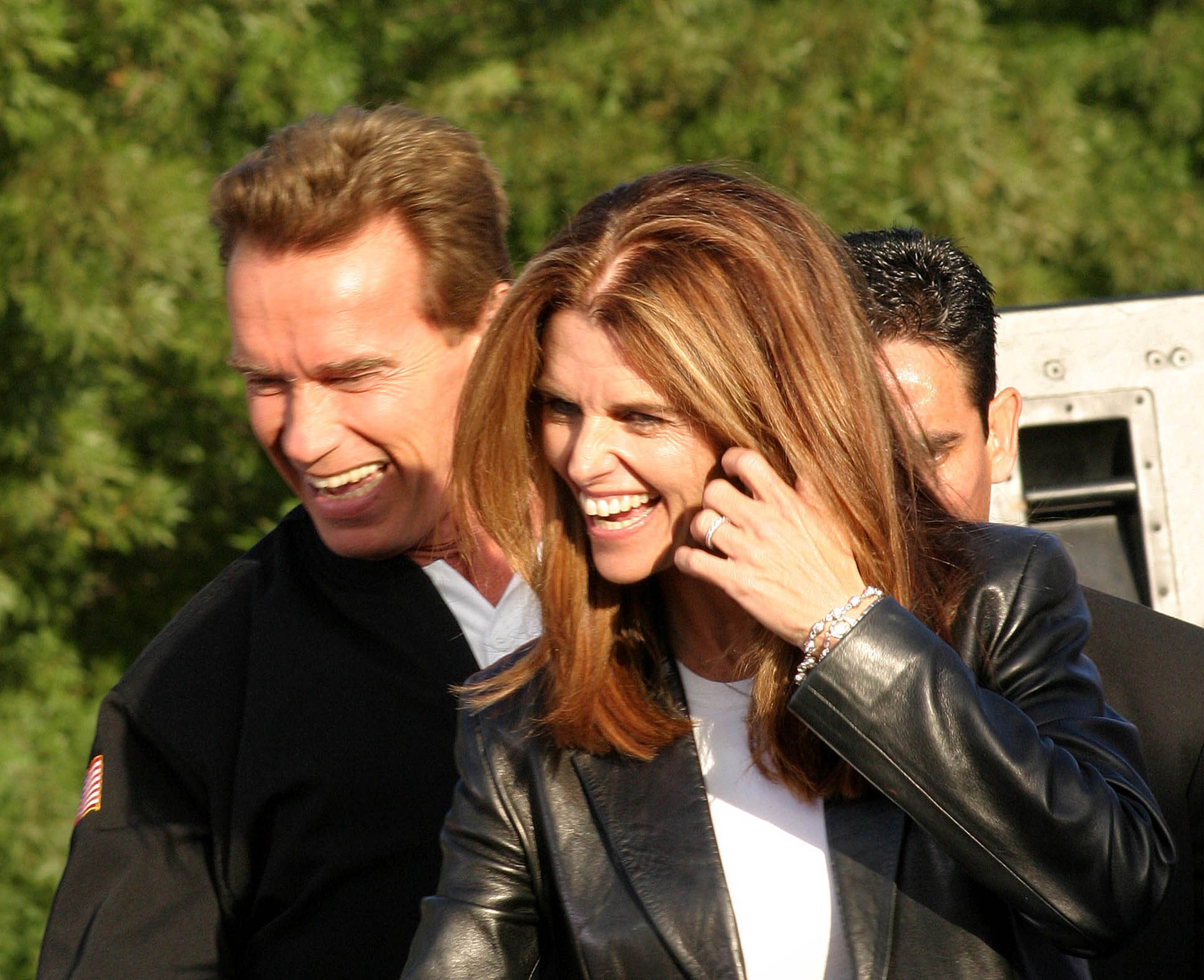 ---
WHO IS MILDRED PATRICIA BAENA AND HOW DID SHE IMPACT THE MARRIAGE?
A scandal within the family arose when Schwarzenegger made the public announcement that he was the father of an out-of-marriage child. The mother, Mildred Patricia Baena, was part of the household staff of the family for over 20 years, having retired in January 2011.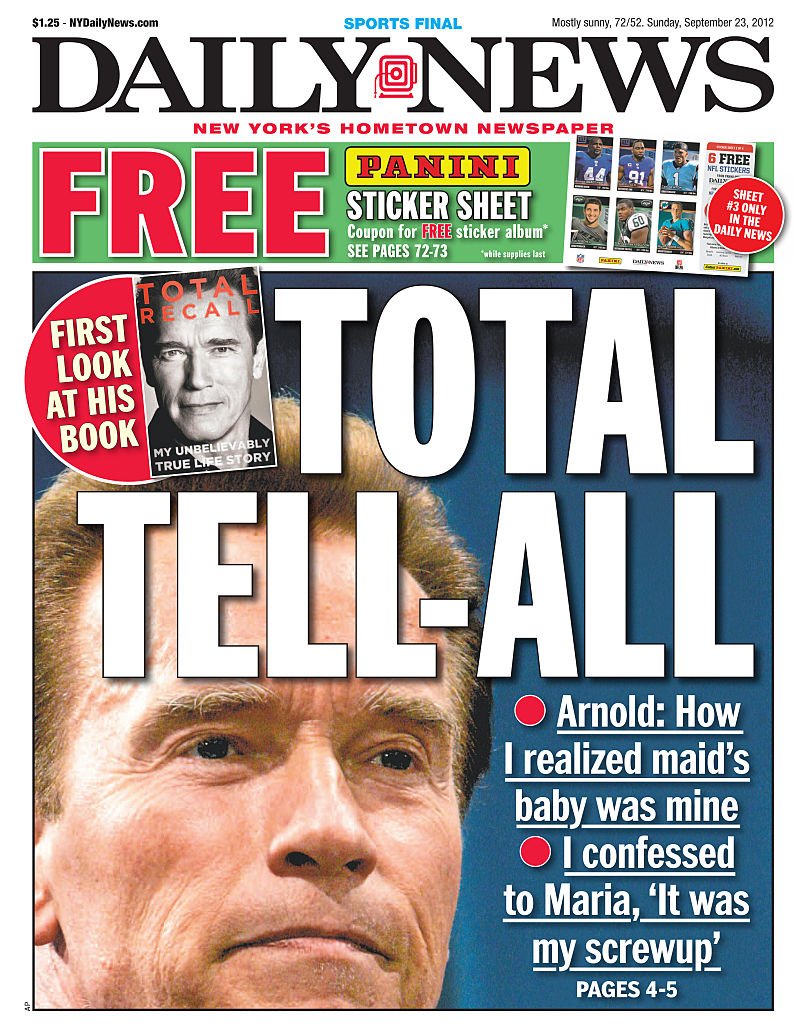 In fact, both Mildred and Maria were pregnant with Arnold's sons at the same time. Baena's son, Joseph, was born on October 2nd, 1997, and Shriver's son, Christopher, was born a few days before, on September 27th. Even though Schwarzenegger came forward about the whole ordeal, it seems that he only admitted to it once Shriver confronted him with proof.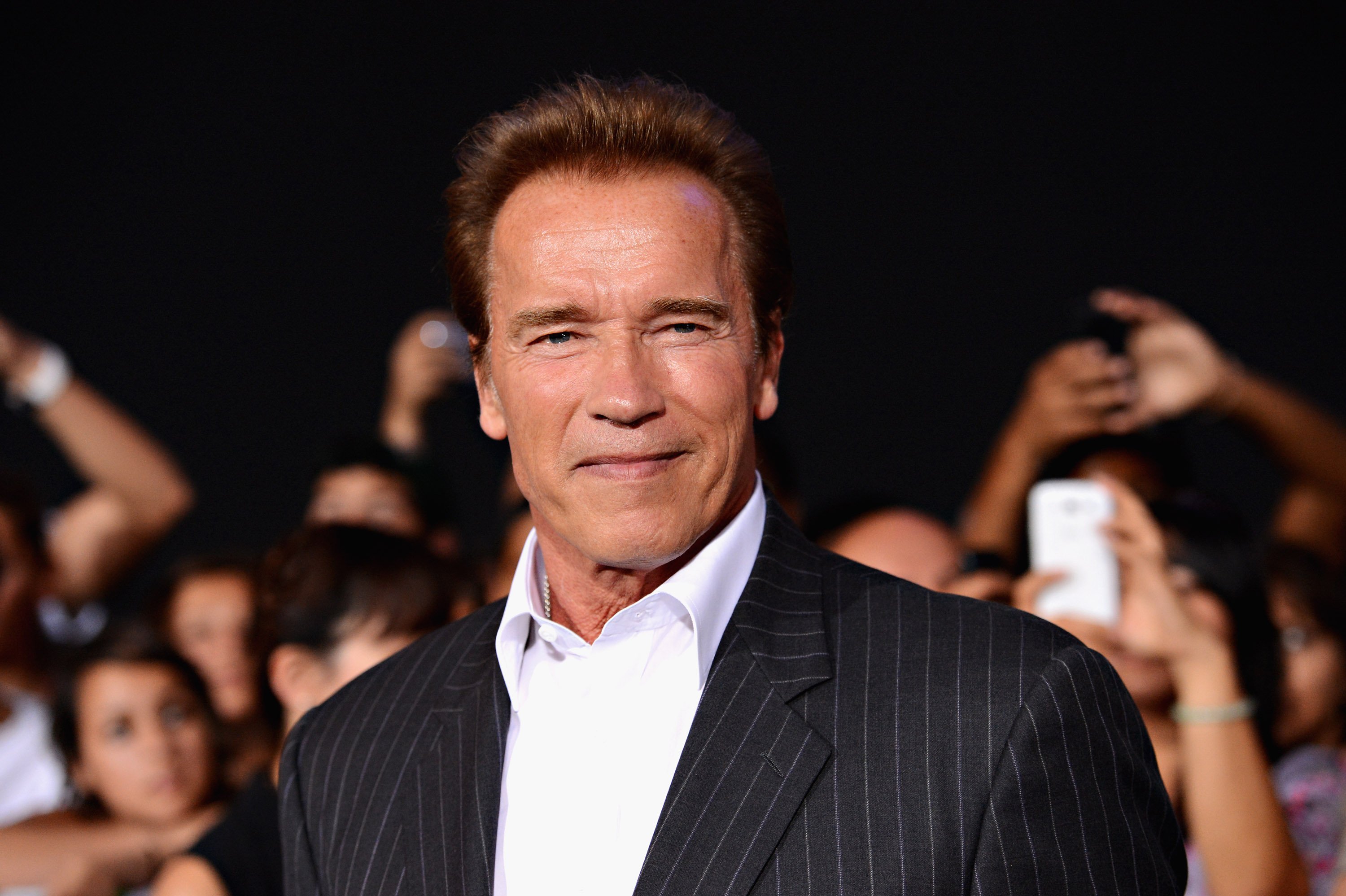 ---
SHRIVER'S REACTION TO THE AFFAIR
Finding out that your husband of over twenty years had an affair is never easy, and Shriver came forward admitting that this experience was "painful and heartbreaking". She continued that "As a mother, my concern is for the children. I ask for compassion, respect and privacy as my children and I try to rebuild our lives and heal."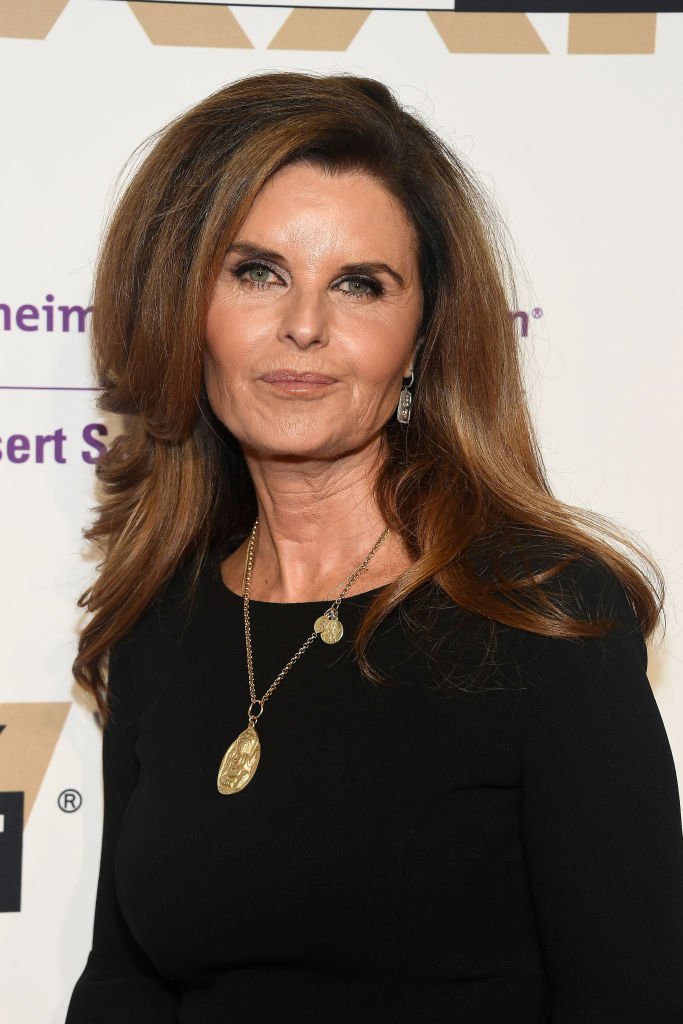 One of the worst parts of finding out about the affair was that Shriver and Baena were close friends. However, that didn't stop Shriver to file for a divorce a few months after discovering about her husband's infidelity, citing "irreconcilable differences". The divorce was filed on July 1st, 2011, however, it is still to be finalized.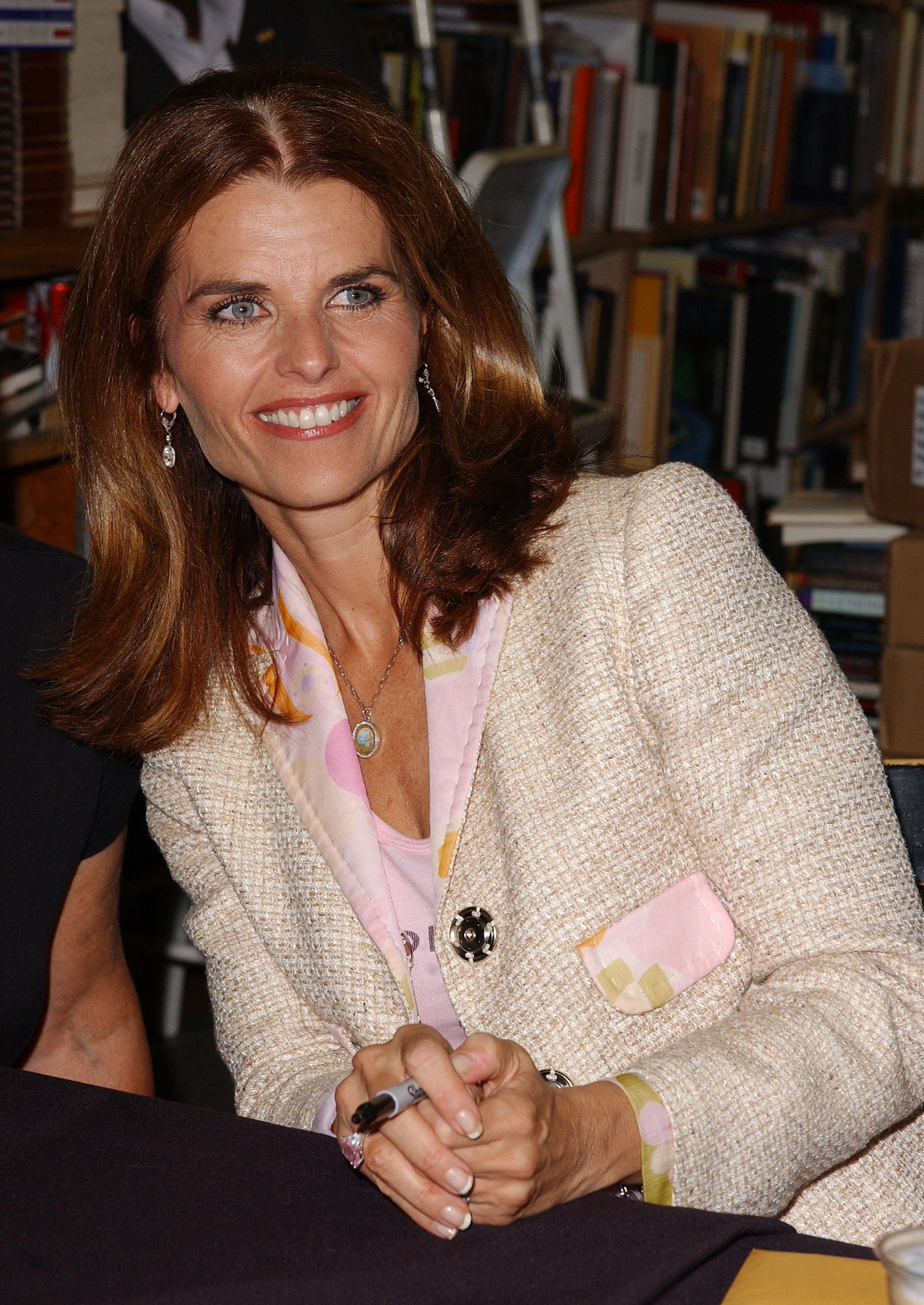 ---
NO PRENUP, NO PROBLEM
Even though the couple got married without a prenup, TMZ reported that "there was never any real custody beef", stating that the star couple "quickly agreed on joint custody". Two of the couple's children were minors, but custody was not an issue. There is, however, another situation that made the divorce come to a hold.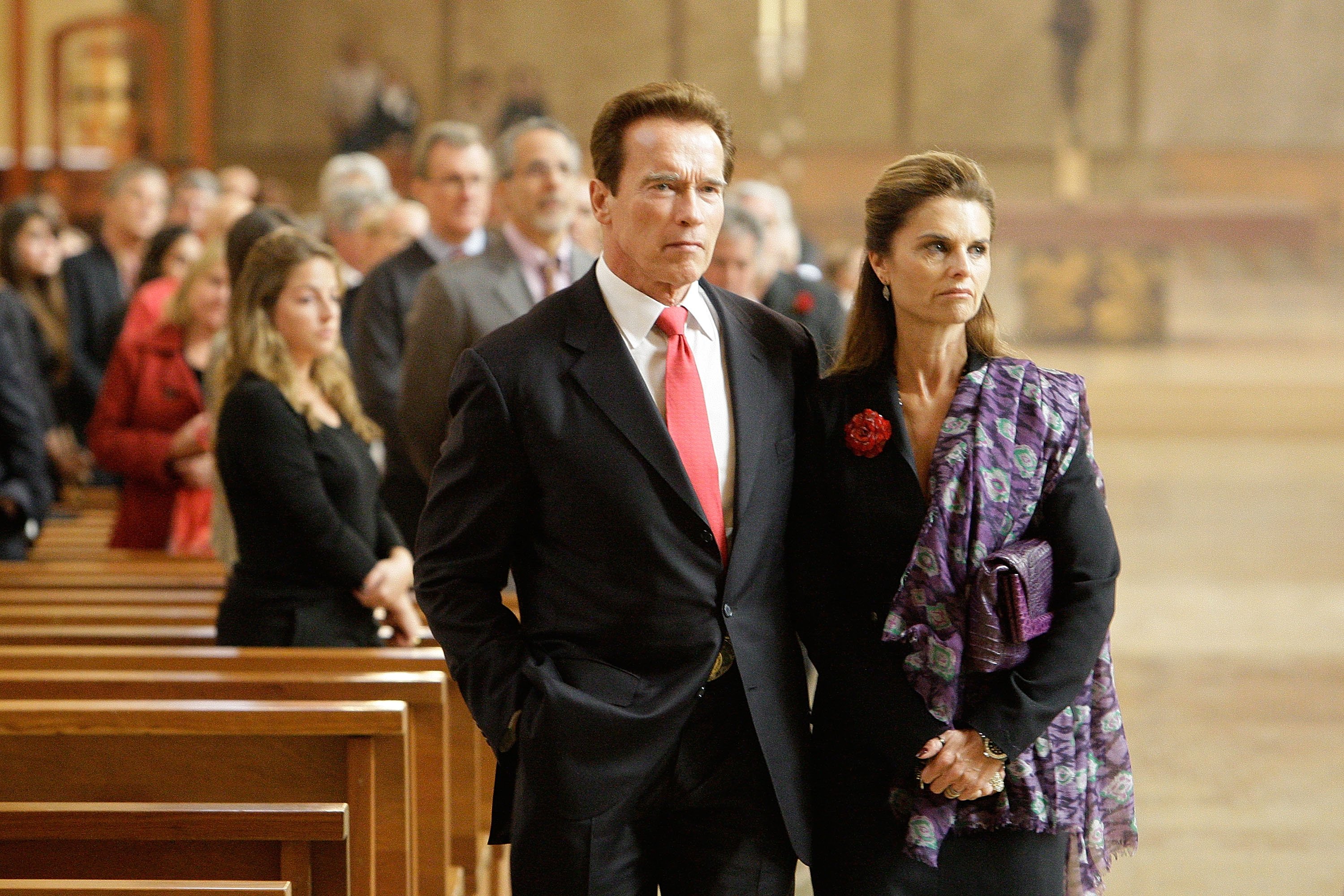 "Sources connected to Arnold and Maria say there were bumps along the way in hammering out a settlement but, since the split is 50/50, there are no serious roadblocks.", sources admitted. However, Schwarzenegger has yet to sign the papers and officialize the separation. The couple had an estimated $400 million at the time of their separation.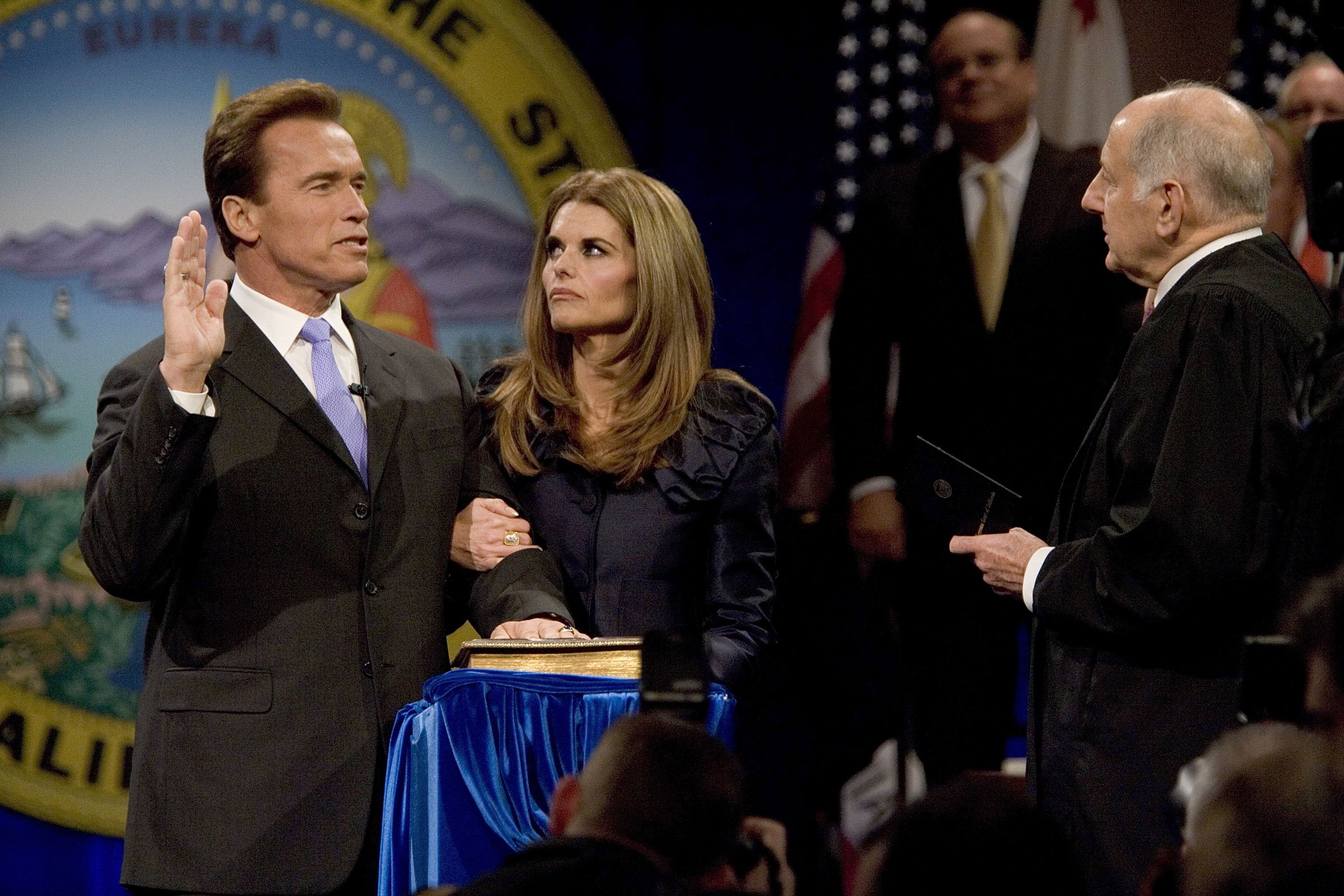 ---
FAMILY FIRST
Arnold Schwarzenegger and Maria Shriver have four children together and seem to have put family first when it comes to the divorce. The family, which includes the (now adult) children, Katherine, 27, Christina, 26, Patrick, 24, and Christopher, 20, have been having family dinners at the Hotel Bel-Air.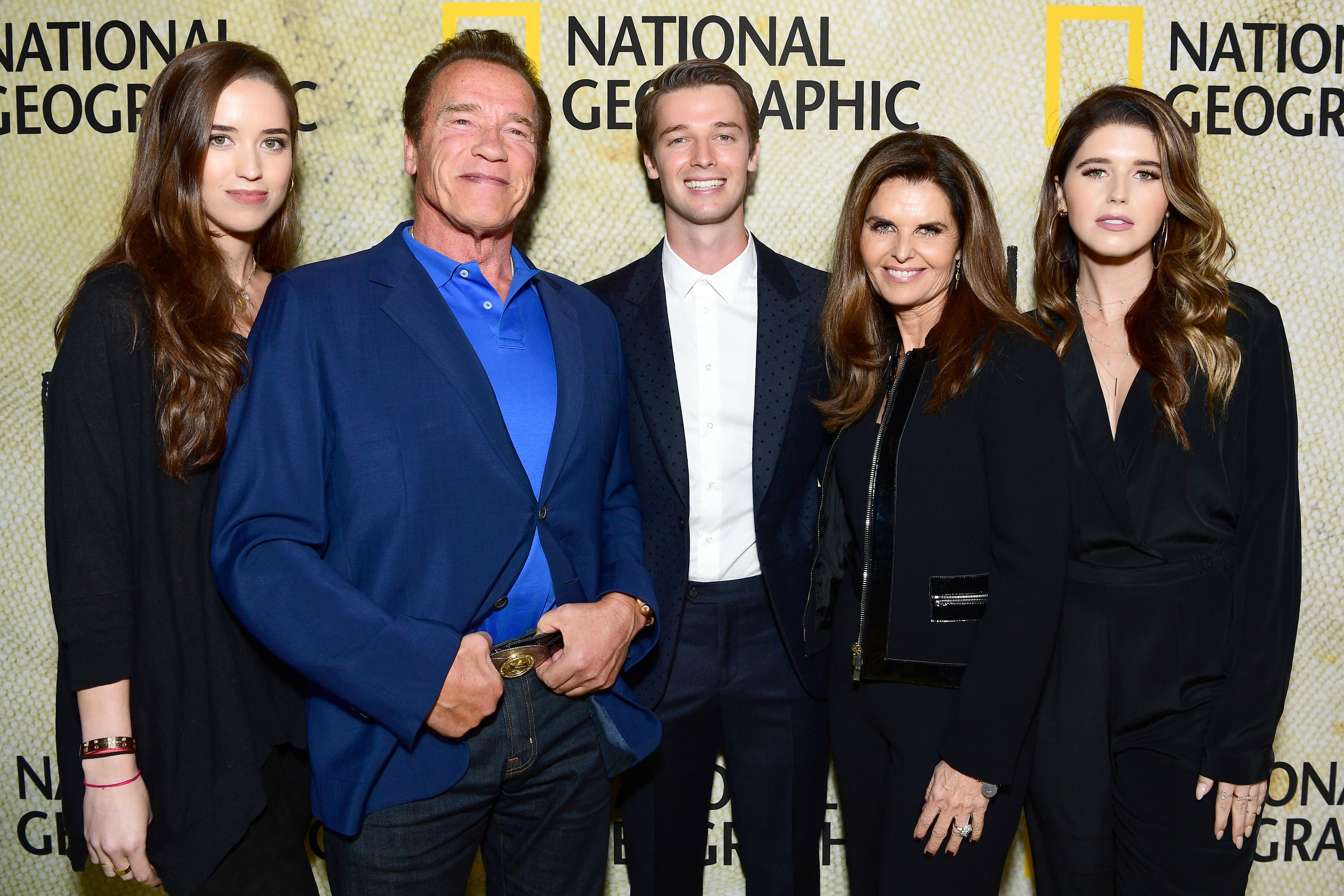 ---
SCHWARZENEGGER OPENS UP ABOUT THE INFIDELITY
"I don't need any time to reflect when I know it was a major, major screwup," the Terminator star shared in a preview clip of Harvey Levin's new Fox show, OBJECTified. This was not, however, the first or last time that we will hear Arnold speak about how his actions led to his wife, Maria, filing for divorce.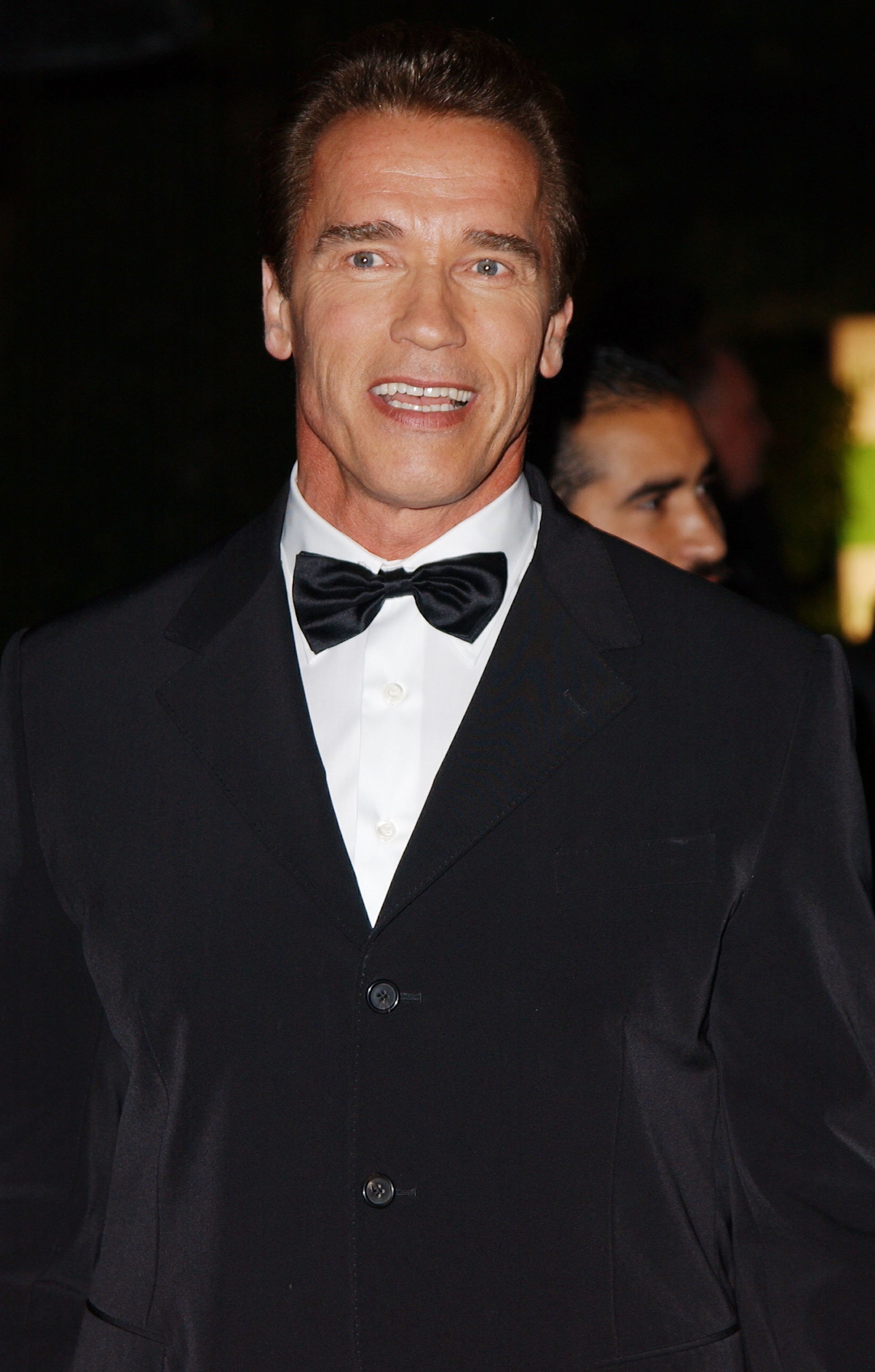 In 2015, Schwarzenegger confessed to Howard Stern that "I had personal setbacks, but this was, without any doubt, the biggest setback and the biggest failure. Without any doubt. Not only failure, but you feel like, 'I'm to blame for it. It was me that screwed up.'" The bodybuilding legend seems to be aware of how his decisions impacted his family.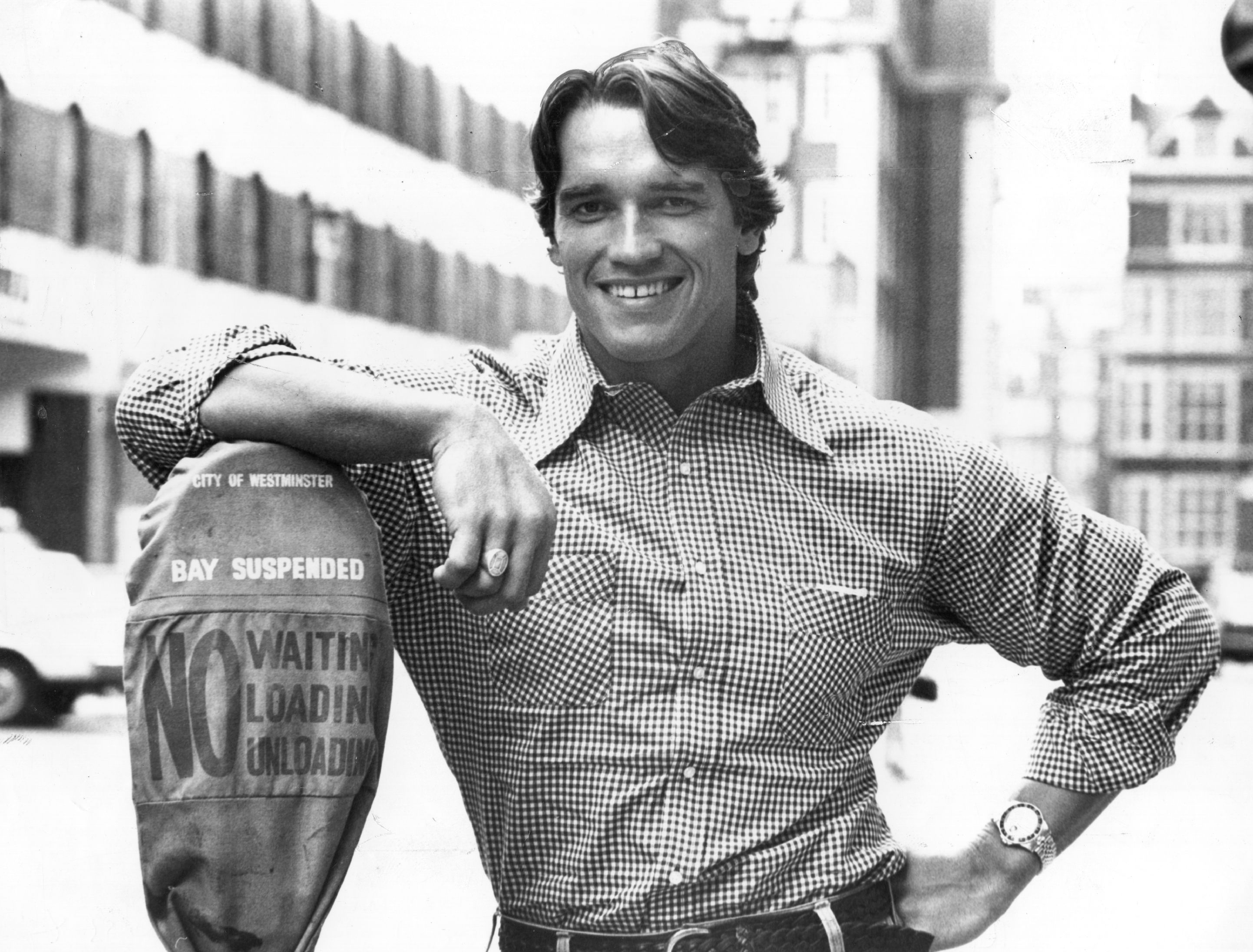 ---
THE FINGER IS POINTING AT HIMSELF
The former governor has continued that "And you can't point the finger at anyone else. So yeah, I was disappointed in it. It's always easy to be smart in hindsight. The thing was how do you make the best of that situation?"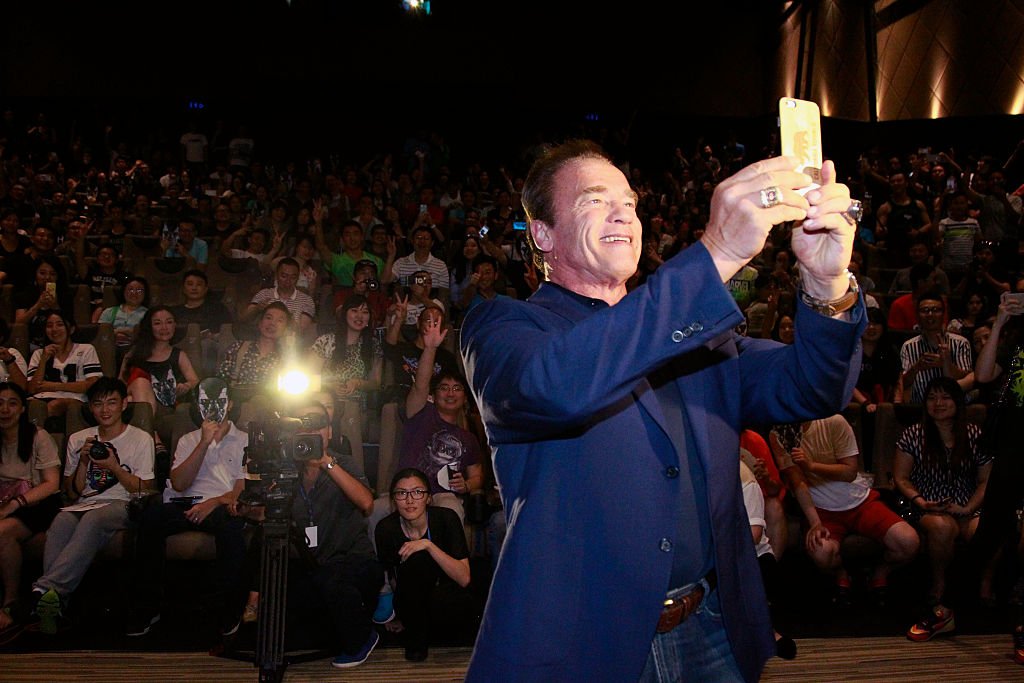 Schwarzenegger also made a previous statement saying "I understand and deserve the feelings of anger and disappointment among my friends and family. There are no excuses and I take full responsibility for the hurt I have caused. I have apologized to Maria, my children and my family. I am truly sorry."
---
WHAT ARE THEY UP TO NOW?
Arnold Schwarzenegger, 72, and Maria Shriver, 64, have been seen together earlier this year. This was the first time the couple was last pictured together, 15 months after their last reunion. According to reports, the family gathered in a social distancing setting in the Los Angeles neighborhood of Brentwood.
---
THE FAMILY IS WELL AND GROWING
Katherine Schwarzenegger, the couple's oldest daughter, is expecting her first child with husband Chris Pratt. Nevertheless, the ex-First Wife seems unsure about becoming a grandmother. In an interview with Entertainment Tonight, she admitted that "I'm not embracing that name exactly. I'm gonna come up with my own name".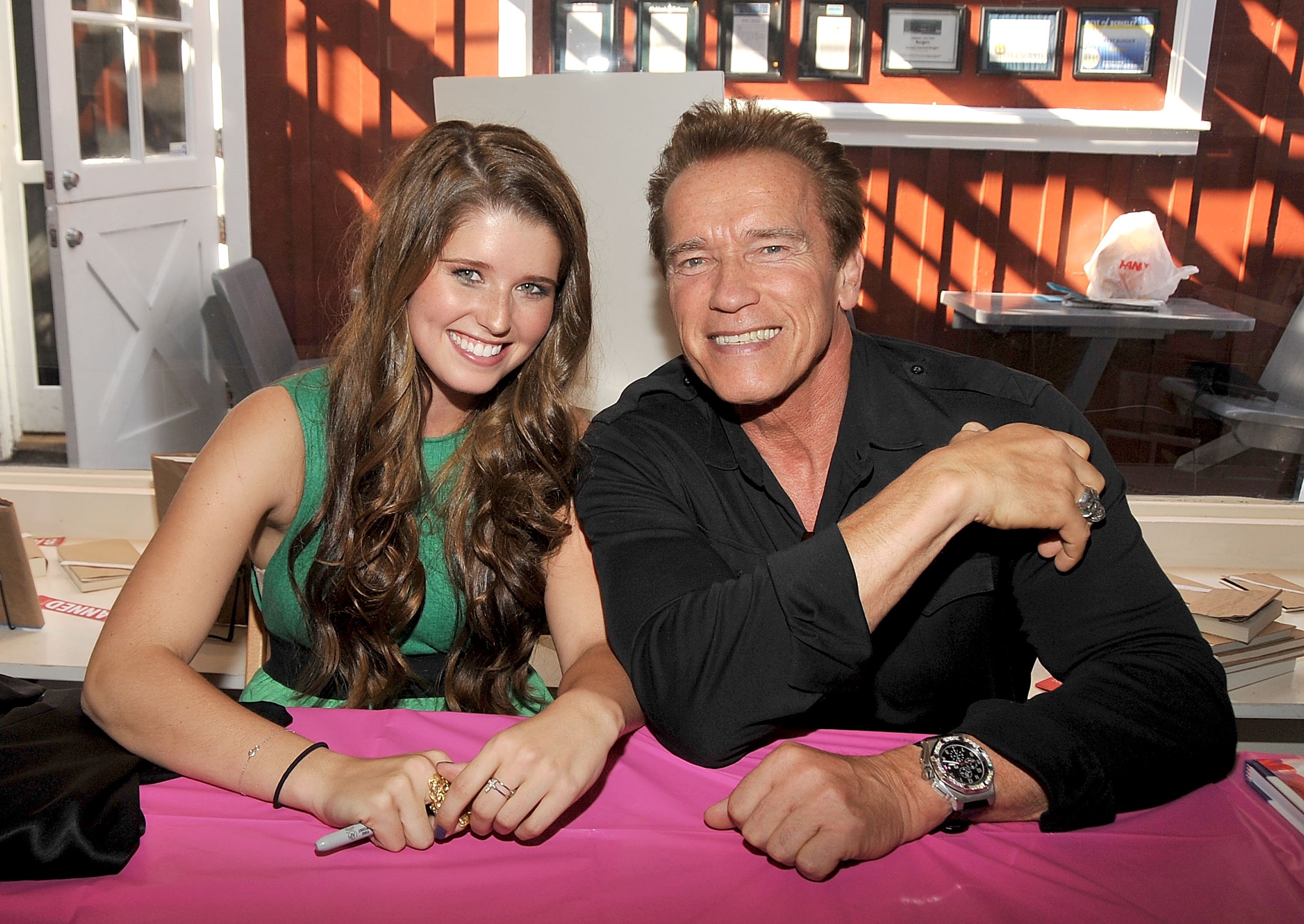 She went on to add that "I'll just do mama. No, I can't do that. I've got to do something else. I'll think of it. I'll figure it out." Whatever the name, Shriver's joy and enthusiasm will most likely remain the same. She commented that "I'm really proud of her. Obviously, she and Chris are super happy [...]"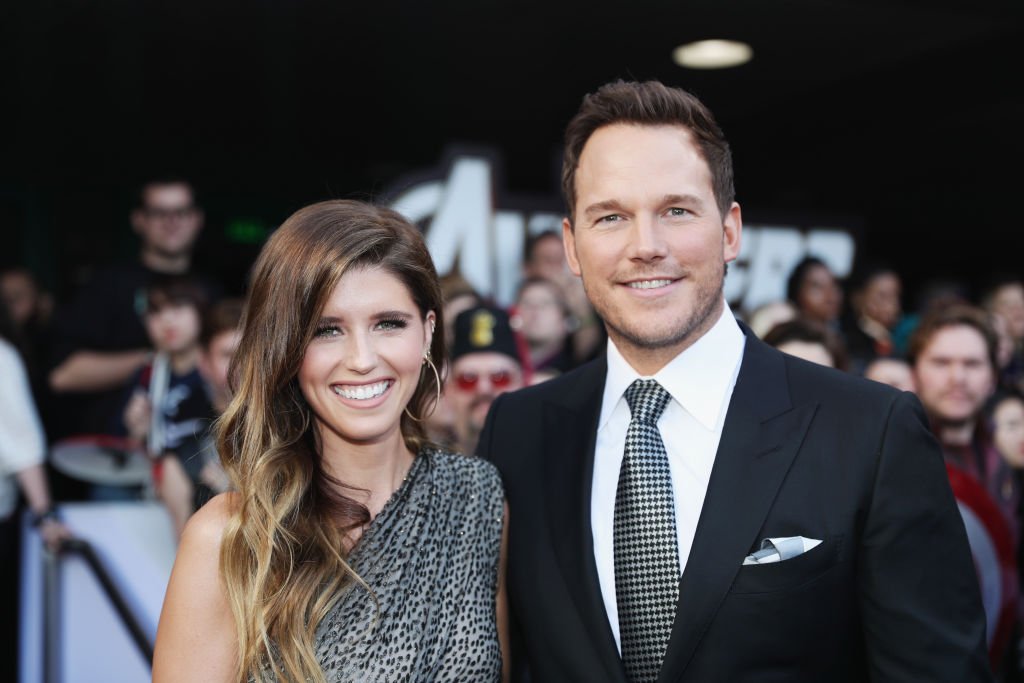 ---
A PROUD MOTHER
The couple's youngest son, Christopher, has recently graduated from the University of Michigan, and Maria couldn't be prouder. "I've had a kid in school for the last 30 years, right? And that's it. We're done," she said. "And I started reflecting back on first grade, teenage years, proms, timeouts, curfews. It made me really actually sad that it was over."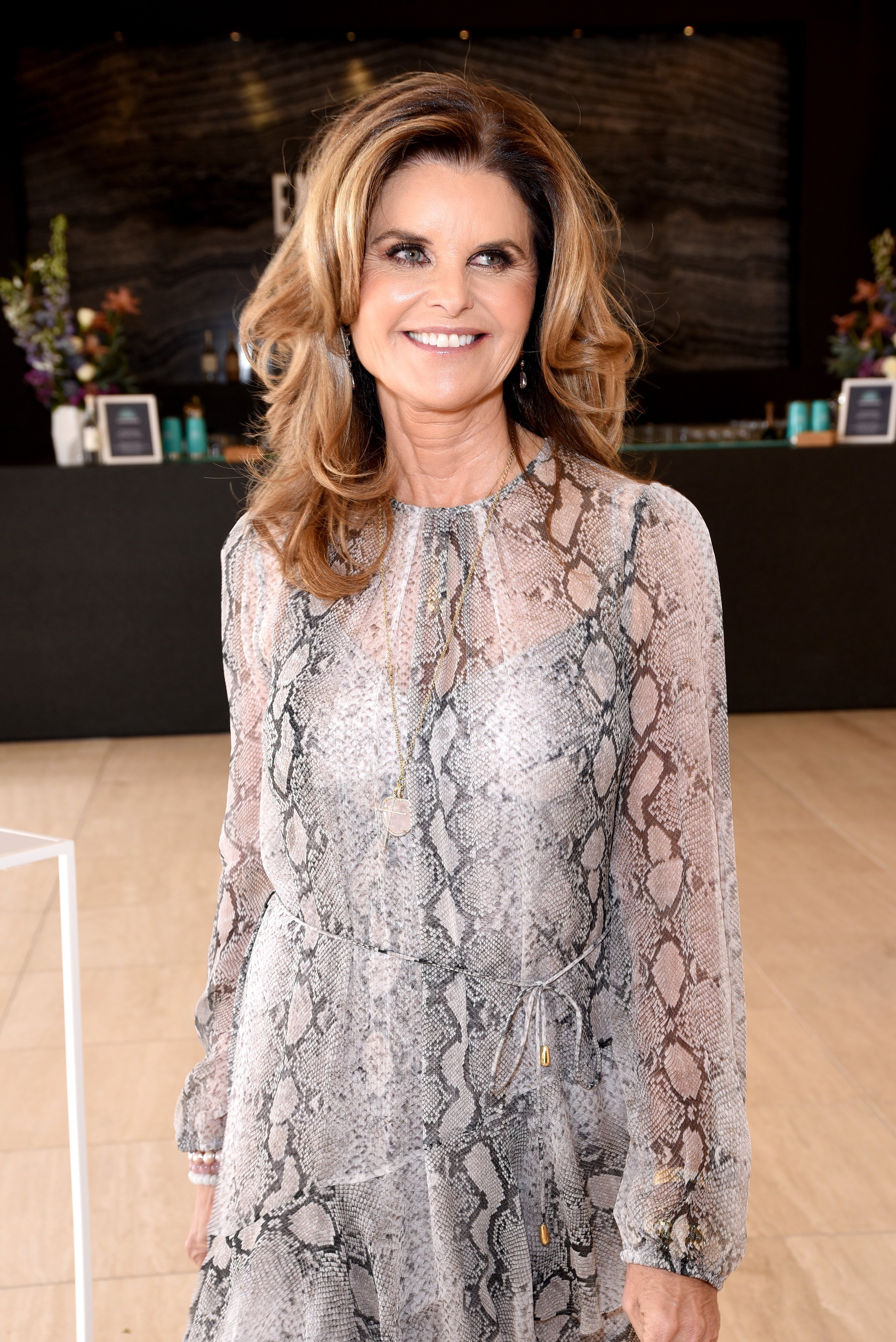 ---
KATHERINE: THE OLDEST DAUGHTER
Katherine, born December 13, 1989, is the couple's oldest daughter. She has been dating actor Chris Pratt for years, and they finally tied the knot in June last year. They have recently welcomed the first Schwarzenegger grandchild, a baby girl named Lyla Maria. Very recently, Pratt shared a comic caption on Instagram "Ready to pop, still don't stop".
---
CHRISTINA: FOLLOWING HER DAD'S FOOTSTEPS
The couple's second child, Christina, was born in 1991, and in 2013 graduated from Georgetown. She went on to co-produce a Netflix documentary titled "Take Your Pills" which was released on the platform in 2018. Currently, she is also an assistant editor at Gwyneth Paltrow's brand "Goop".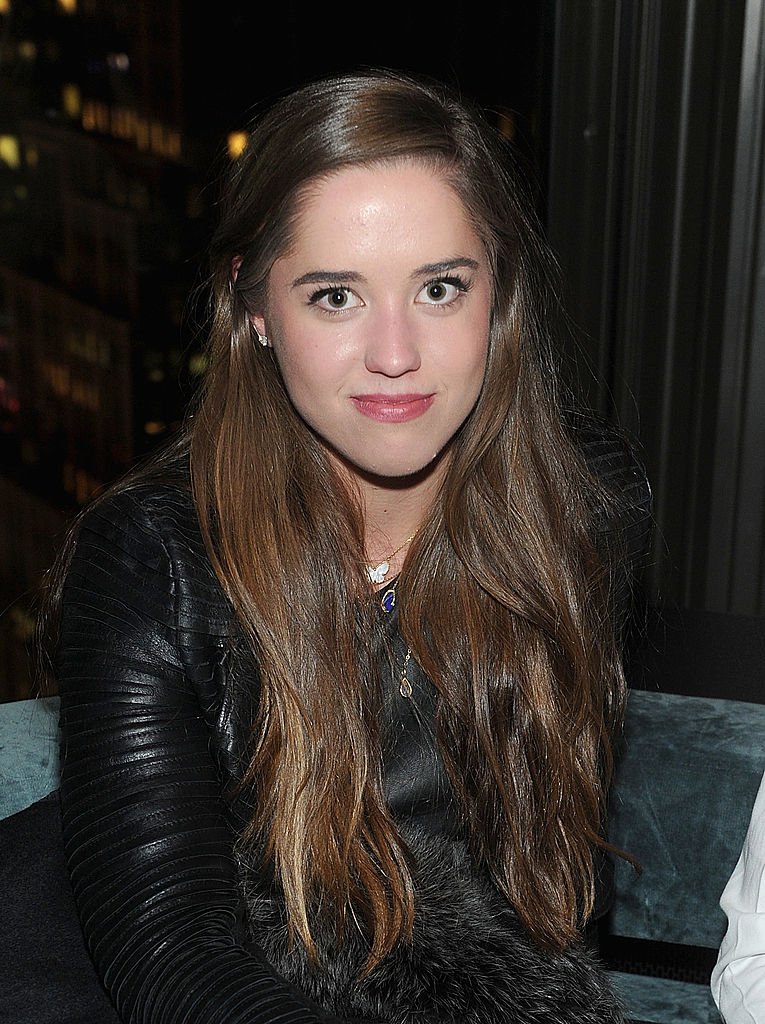 ---
PATRICK: BUSINESS MEETS ACTING
Born in 1993, Patrick graduated with a degree in business in 2016, however, he was always very interested in acting. Having taken private acting lessons, the young actor was cast in "Grown Ups 2", "Midnight Sun", and "Daniel Isn't Real". He has also been dabbling in the business side and opened the first Blaze Pizza in LA.
---
CHRISTOPHER: THE LOW-KEY SIBLING
Being the youngest and most mysterious child of Arnold and Maria, Christopher was born in 1997. The baby of the family has recently graduated from the Univesity of Michigan, which led his dad to make an adorable congratulations post on Instagram, stating "Christopher, you are a champion and I love you."
---
JOSEPH BAENA AND HIS RELATIONSHIP WITH HIS FATHER
The actor and ex-politician has also opened up about his relationship with his son, Joseph Baena. He admitted that they have a very good relationship, stating that "He's terrific and he totally understands the situation," he told Howard Stern in an interview where he shared more about his son Joseph.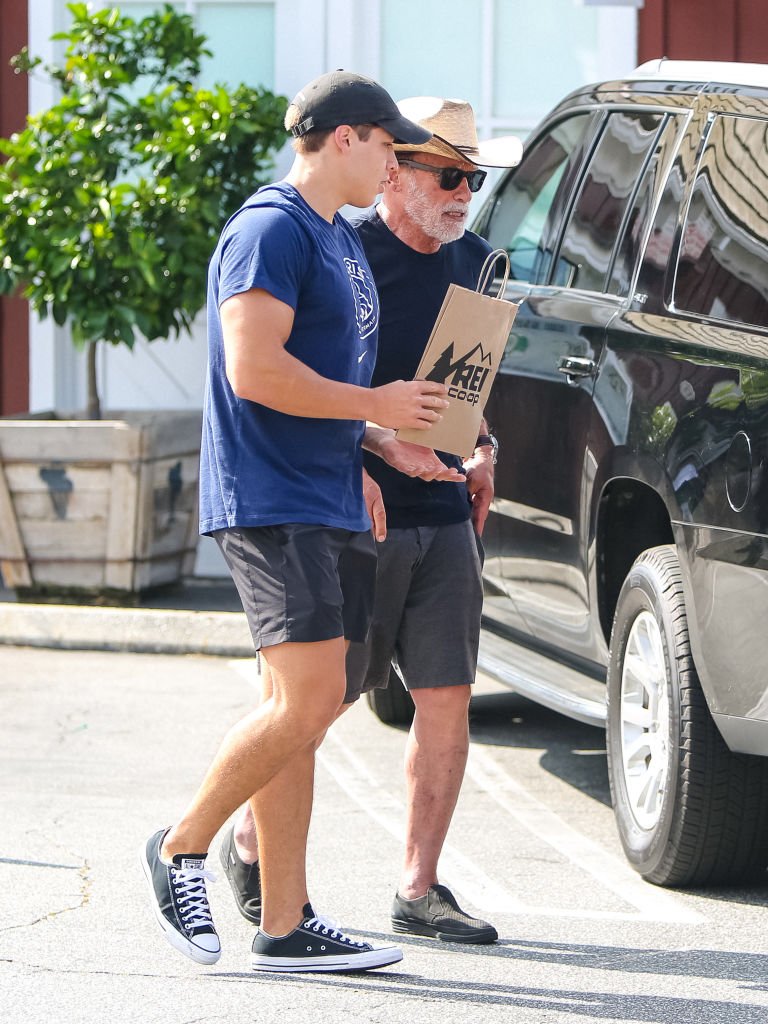 "So, it all has worked out [...] It's a very tough situation for him. It's a very tough situation for my kids. Very tough situation for my family. It was tough for everybody. But it has happened and now we have to figure it out, right?", the Terminator-star went on to add.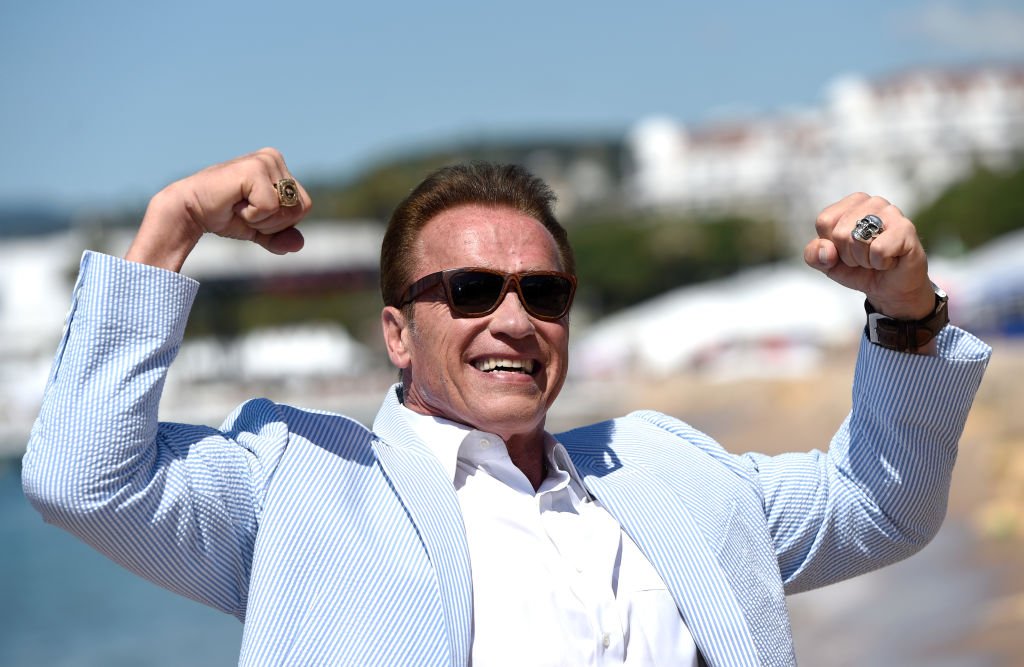 ---
9 YEARS LATER: WHY HASN'T THE DIVORCE COME THROUGH?
Sources have come forward stating that Arnold is the one to blame as to why the divorce has not been finalized. But Maria doesn't seem to be making a lot of fuss about it, sometimes pushing the Terminator to it, and other times just going with the flow. Maybe they feel that it has taken too long and lost the drive.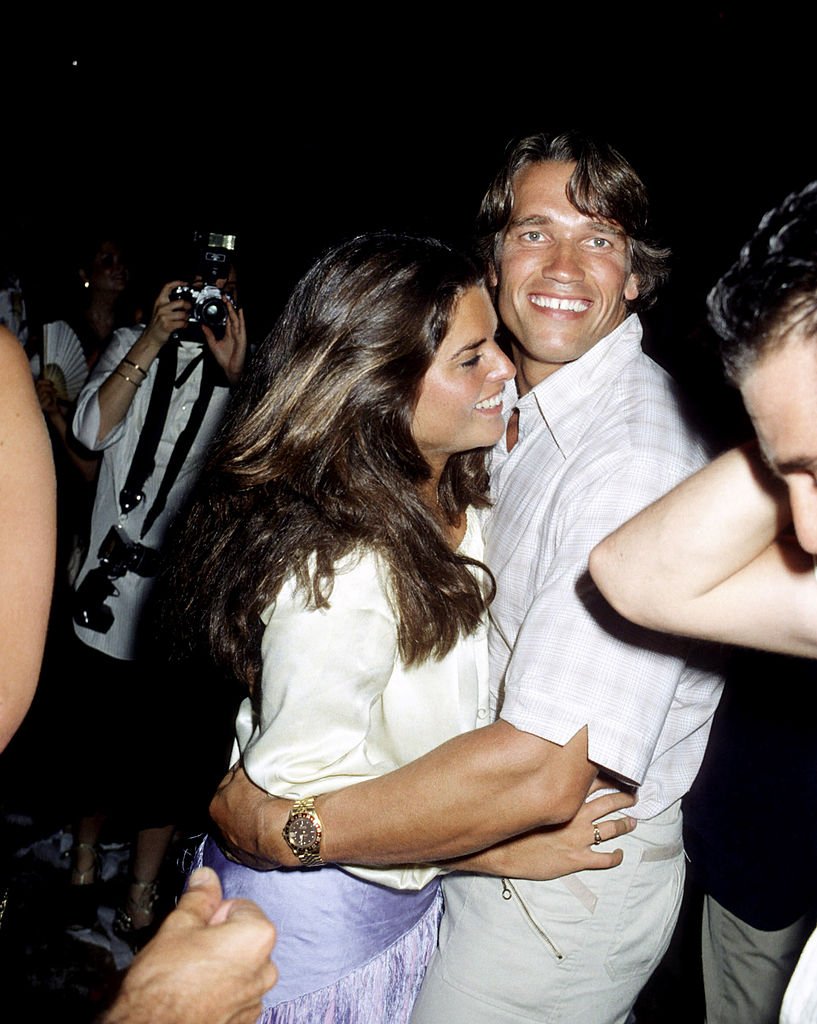 ---
WILL THEY GET BACK TOGETHER?
TMZ has reported that many sources have stated that Schwarzenegger and Shriver are never going to get back together, however, 9 years sure is a long time to sign the divorce papers. It is possible that even though they don't get back together, they might never get divorced either.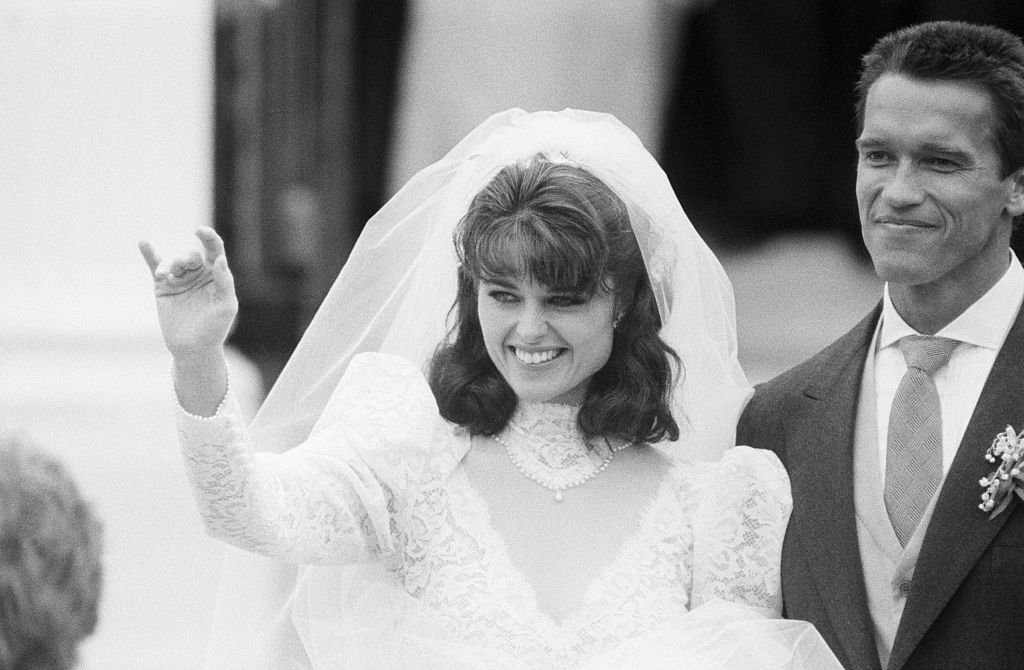 Harvey Levin has asked Arnold why he and Shriver are still technically married, but the answer keeps falling back to the money. According to TMZ, lawyers are still involved and having meetings, due to the couple's massive $400 million net worth, as well as the fact that no prenup was signed.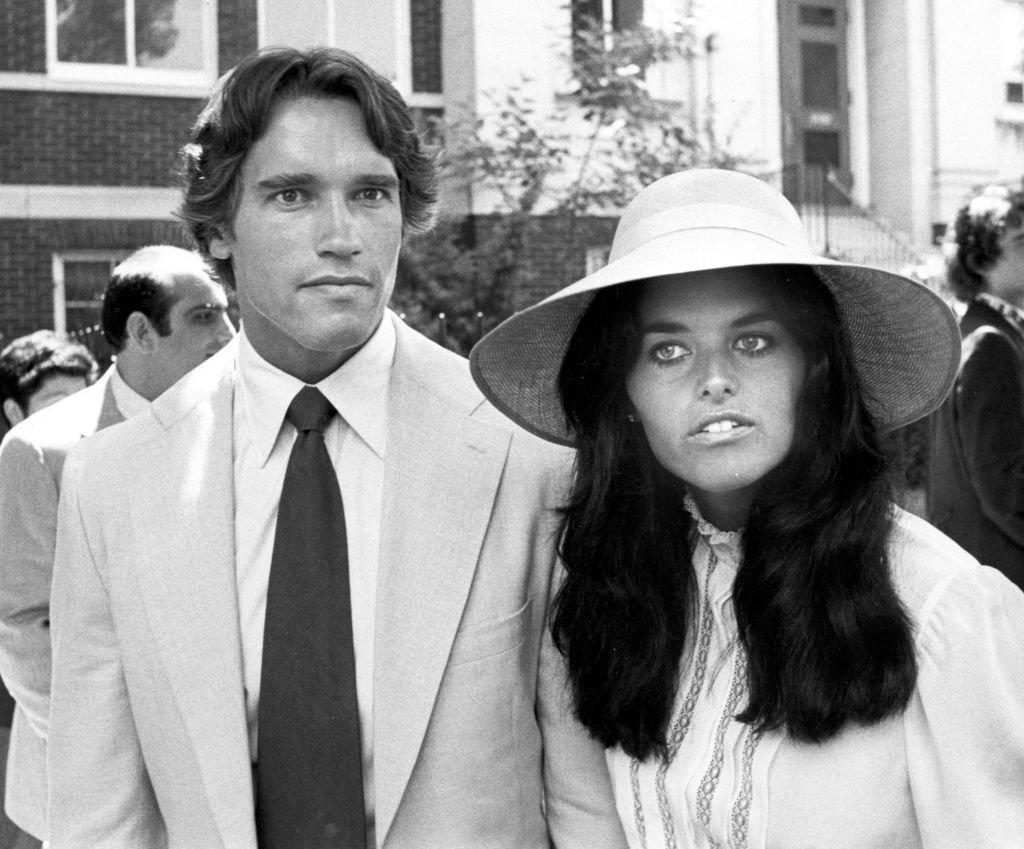 ---
LOVE LIFE: WHERE DO THEY STAND NOW?
Arnold Schwarzenegger has been sharing his love with Heather Milligan, a physical therapist. The couple has been seen together quite a few times, having enjoyed a bike ride together a few months ago. Even though there are rumors he might get back together with Shriver, Arnold and Heather seem happy enough.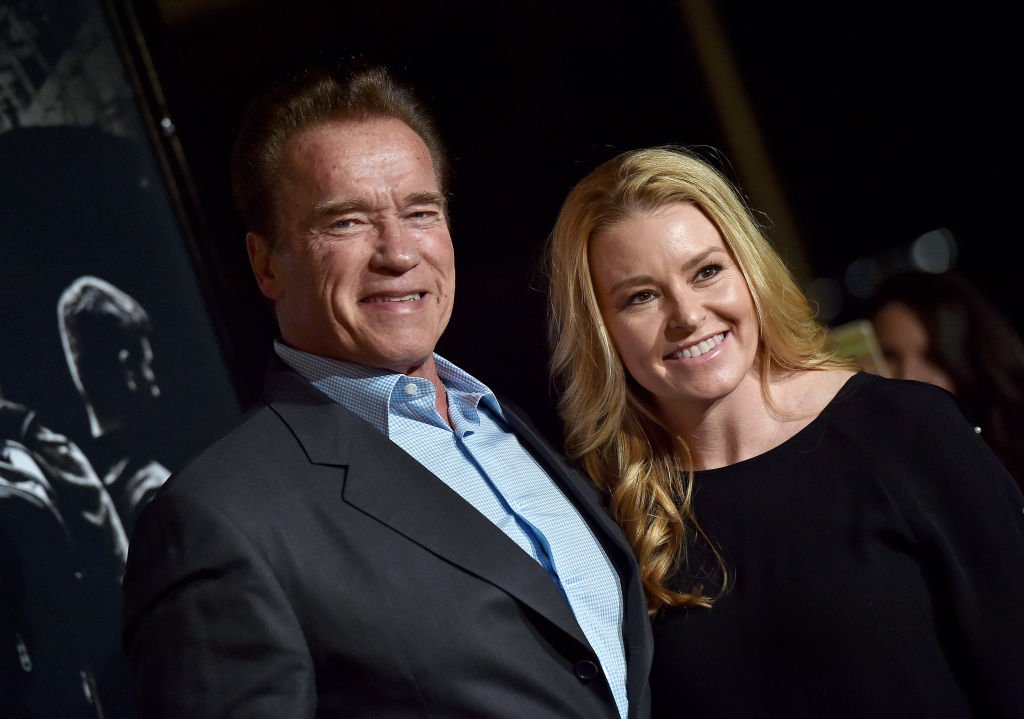 Maria is currently dating her long-term boyfriend, Matthew Dowd. He is a political analyst who took the responsibilities as a key strategist for Arnold Schwarzenegger's 2006 reelection campaign. Maria and Matthew have been together since 2013, however, they don't make public appearances very often. Even though the marriage with Arnold is still official, that doesn't seem to bother them.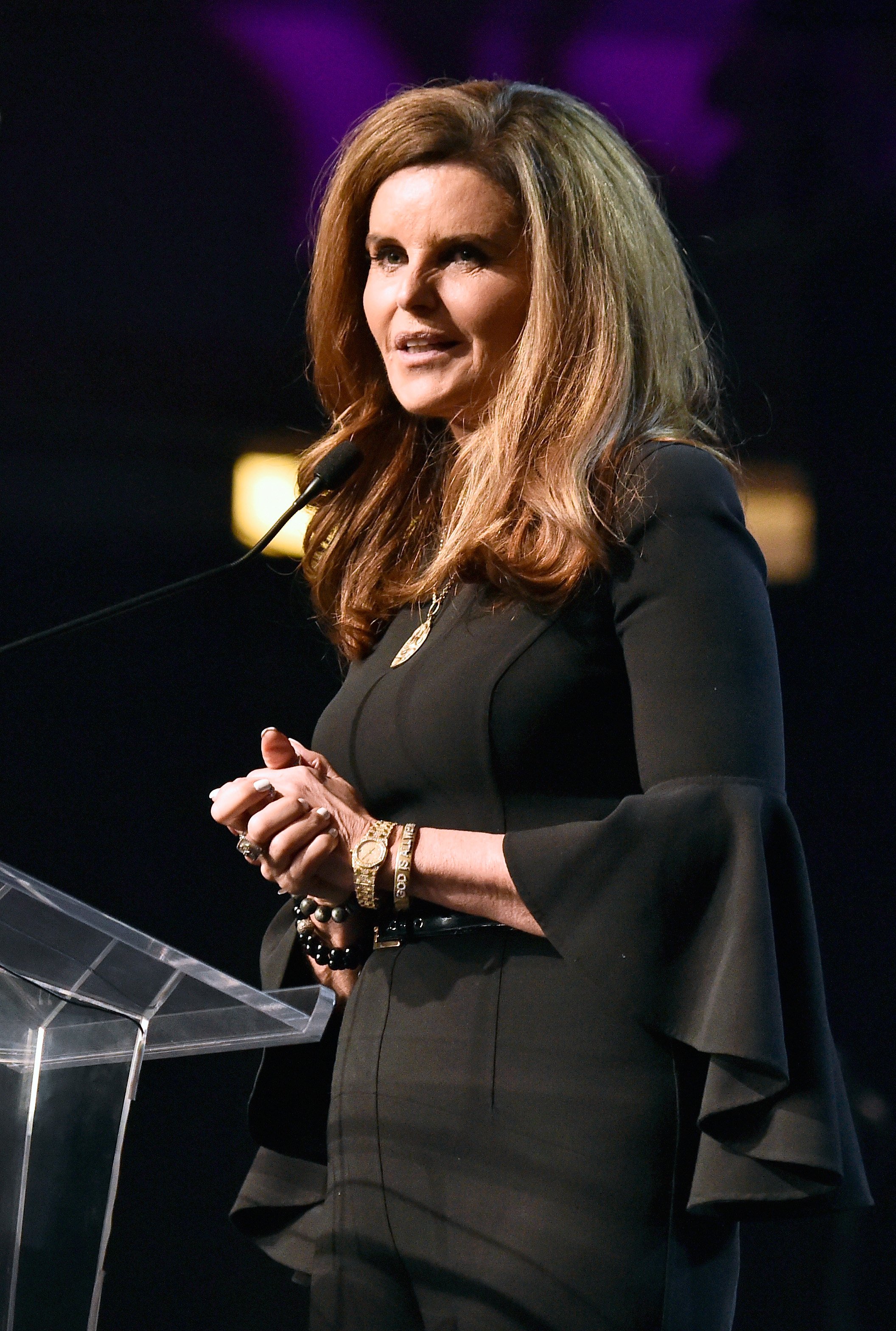 Almost 10 years later, the couple might even make it to the Guinness World Record, as the longest divorce process ever. Perhaps we will never know why the Terminator actor has not signed the papers yet, but we surely are curious as to why he seems to be delaying the process. We can only wait to see how and when the divorce will be over, but until then we are sure to keep up with the news of the family. Keep reading to find out more!