Top Controversies From Harry and Meghan Biography
What was the huge fight between William and Harry all about? Was Markle really kidnapped - or what's the full story? And what's Markle's relationship with Queen Elizabeth II like? Let's unpack the sensational biography, "Finding Freedom"! The book was released in August 2020, with reportedly no input from the Duke and Duchess of Sussex themselves.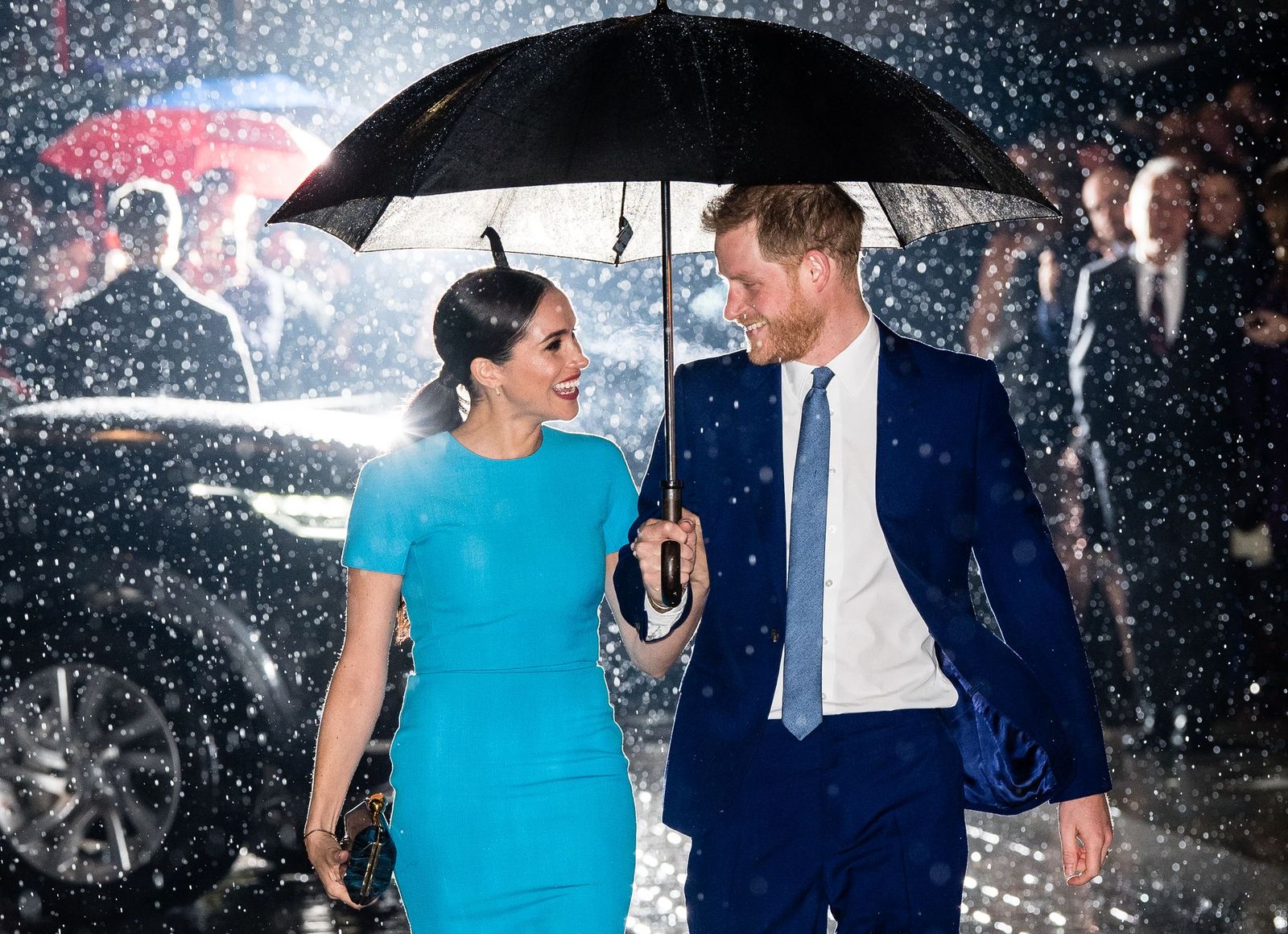 ---
THE COUPLE'S FIRST DATE
Who introduced them? Was it love at first sight? And did they kiss? Right, according to the book, they were introduced by Misha Nonoo, one of Meghan's closest friends, and Markus Anderson, global membership director of Soho House (an elite European restaurant club). It was a blind date and, YES, after chatting for a few hours, they clicked! 
"It was as if Harry was in a trance", a friend said. Oh, and NO, the two parted without a kiss, BUT we're so smitten they returned to the same spot for dinner the next night. On their second date, to ensure their privacy, they sneaked into a staff entrance and had a tight-lipped waiter at their service. A lovely tale of love at first sight!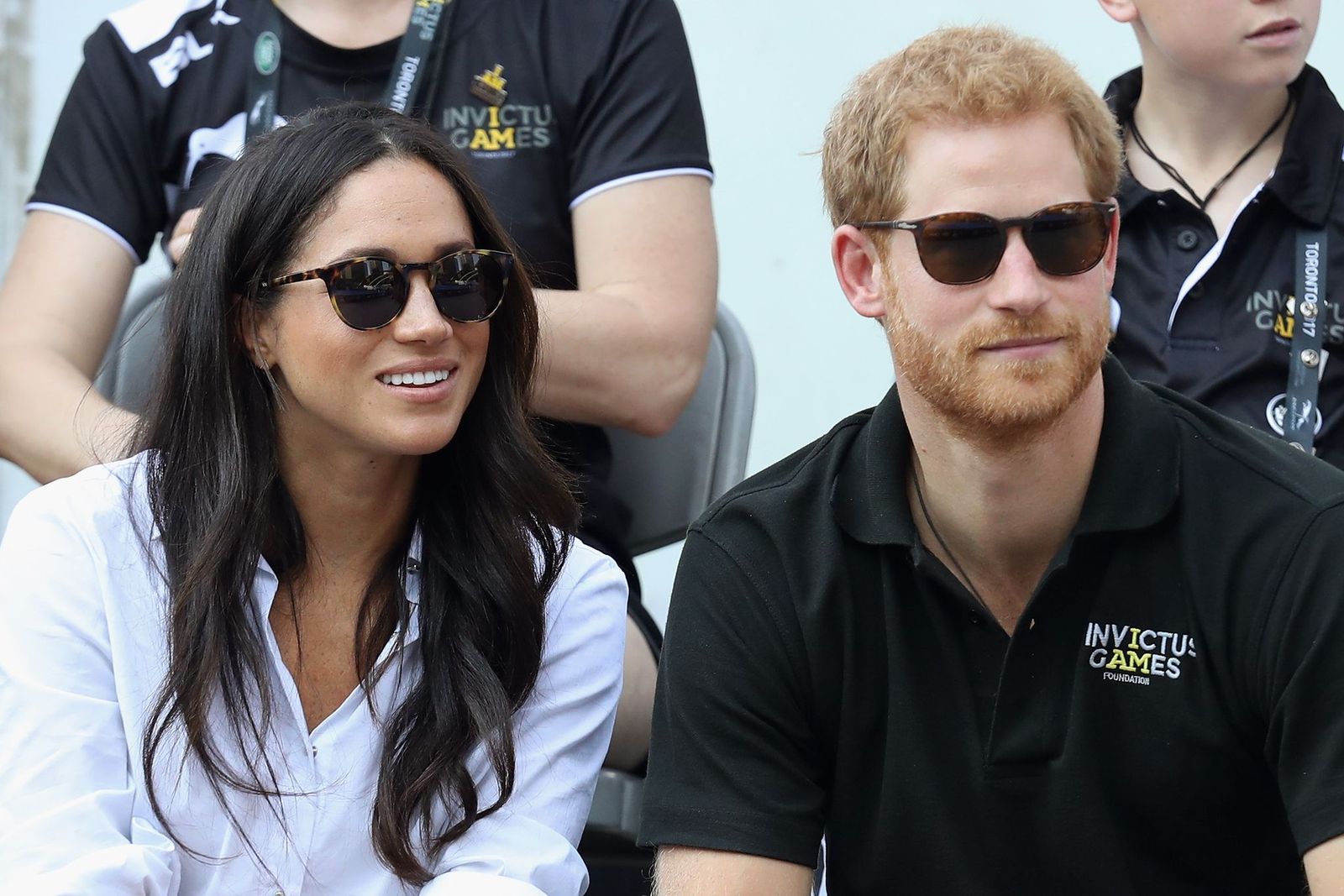 ---
THEIR EARLY DATING DAYS
Shortly after the two hit it off, Meghan started following SpikeyMau5 on Instagram. The book claims this was Harry's secret social media account, which combines his nickname, Spike with one of his favorite DJs, Deadmau5. Psst! Since "Finding Freedom" hit the shelves, the bio now simply reads "Not Prince Harry."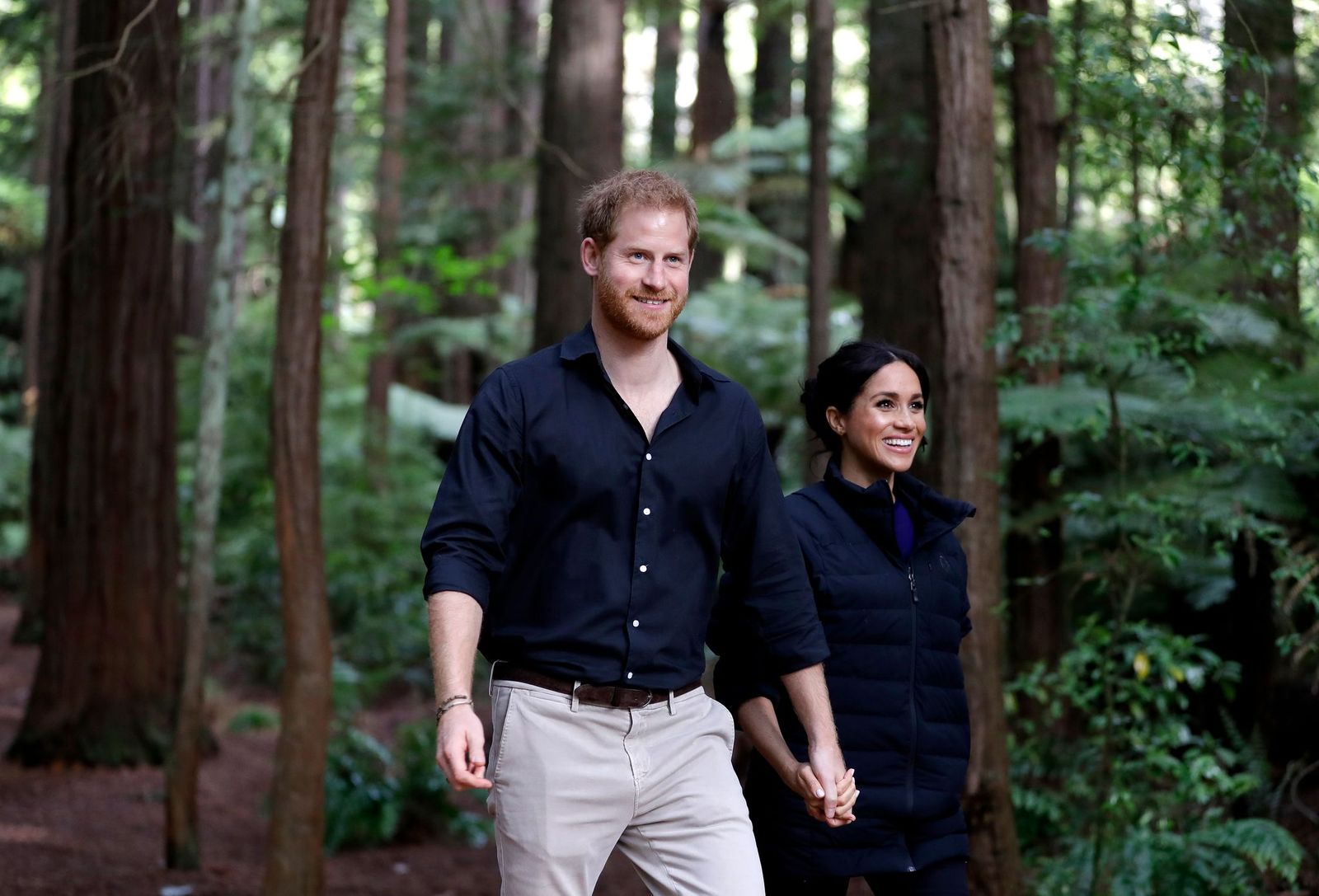 ---
Shame, it must be tough to have zero privacy! The book further reveals that their celebrity status didn't influence their dating activities much! They enjoyed cozy telly nights at Kensington Palace, watching "Game of Thrones" and "Breaking Bad", as well as "Moana" and "The Lion King." How cute!
Meghan introduced Harry to meditation and cooking, once even surprising him with his favorite meal - a home-cooked British Sunday roast - on a weekday! Harry was delighted when he saw Meghan's down-to-earth nature on a shared trip to Botswana just six weeks after first meeting.
Turned out, she's a natural camper, who didn't complain about going without luxuries for a few days! No wonder he fell in love with his modern-day duchess. To conclude this part of their love story, you simply HAVE to know who said "I love you" first! Who do you think? After three months of dating, it was Harry! And Meghan immediately reciprocated!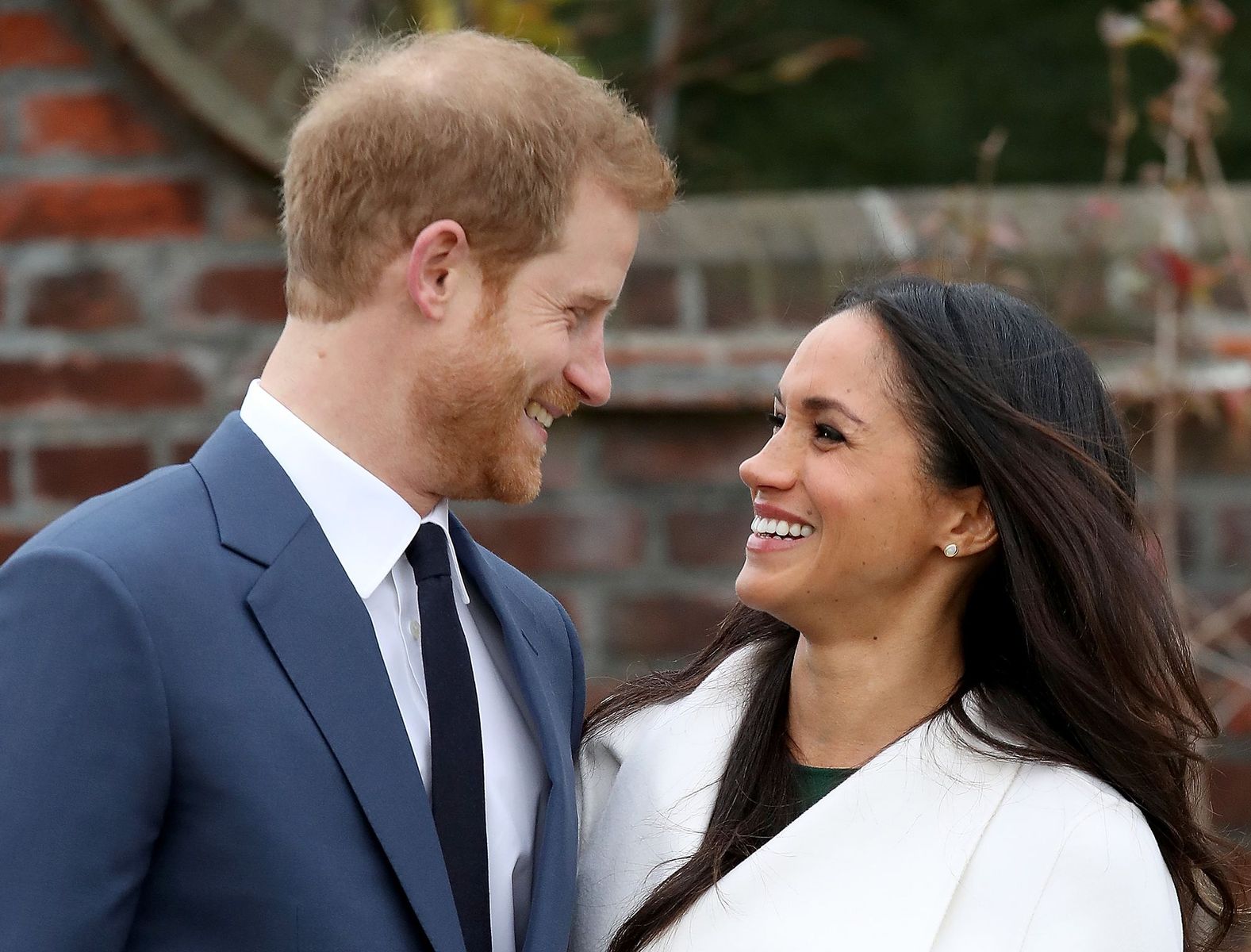 ---
SECRET ENGAGEMENT AND RUSHED STATEMENT
Who knew, it turns out they were secretly engaged for a while. Yes, the biography reveals that Harry had already popped the question when the pair made their first public appearance at the Invictus Games. Oh, and their public debut came after almost a year of dating!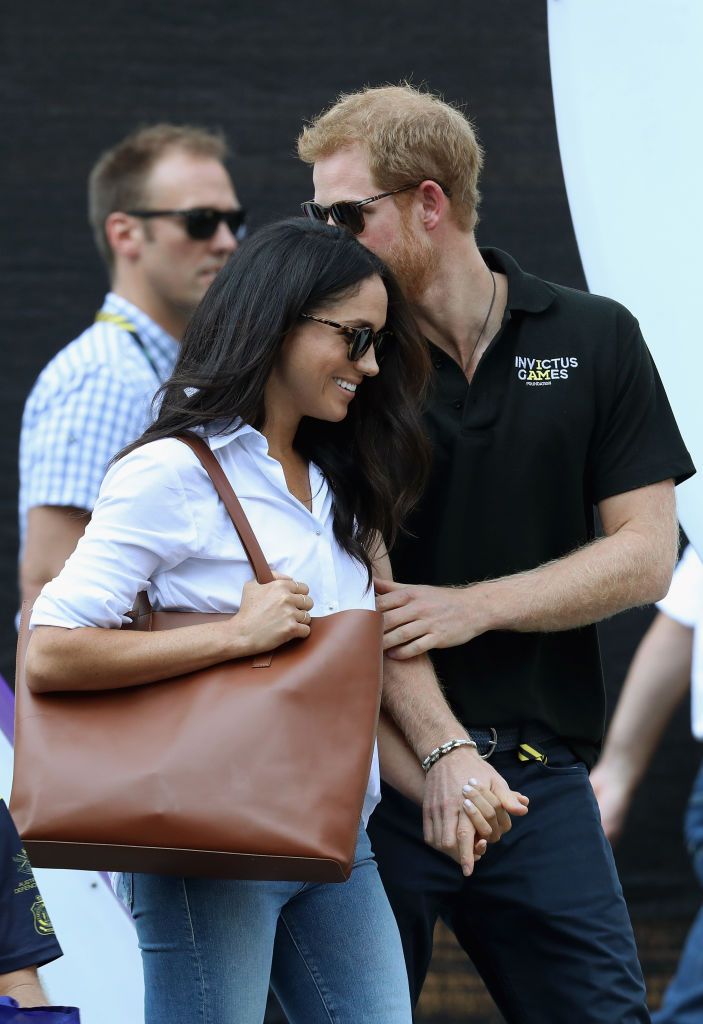 ---
On that note, most of us know of the Prince's former public statement that defended his then-fiancé. If you need a quick refresher: he spoke out against what he described as racist and misogynist comments against Meghan ever since they started dating.
The book reveals a new tidbit of information. Apparently, Harry released this statement even though Prince Charles was out-of-country on an official trip at the time. This meant his father only learned of the statement a mere 20 minutes before it was released. Woaw, talk about going over your superiors' heads, right?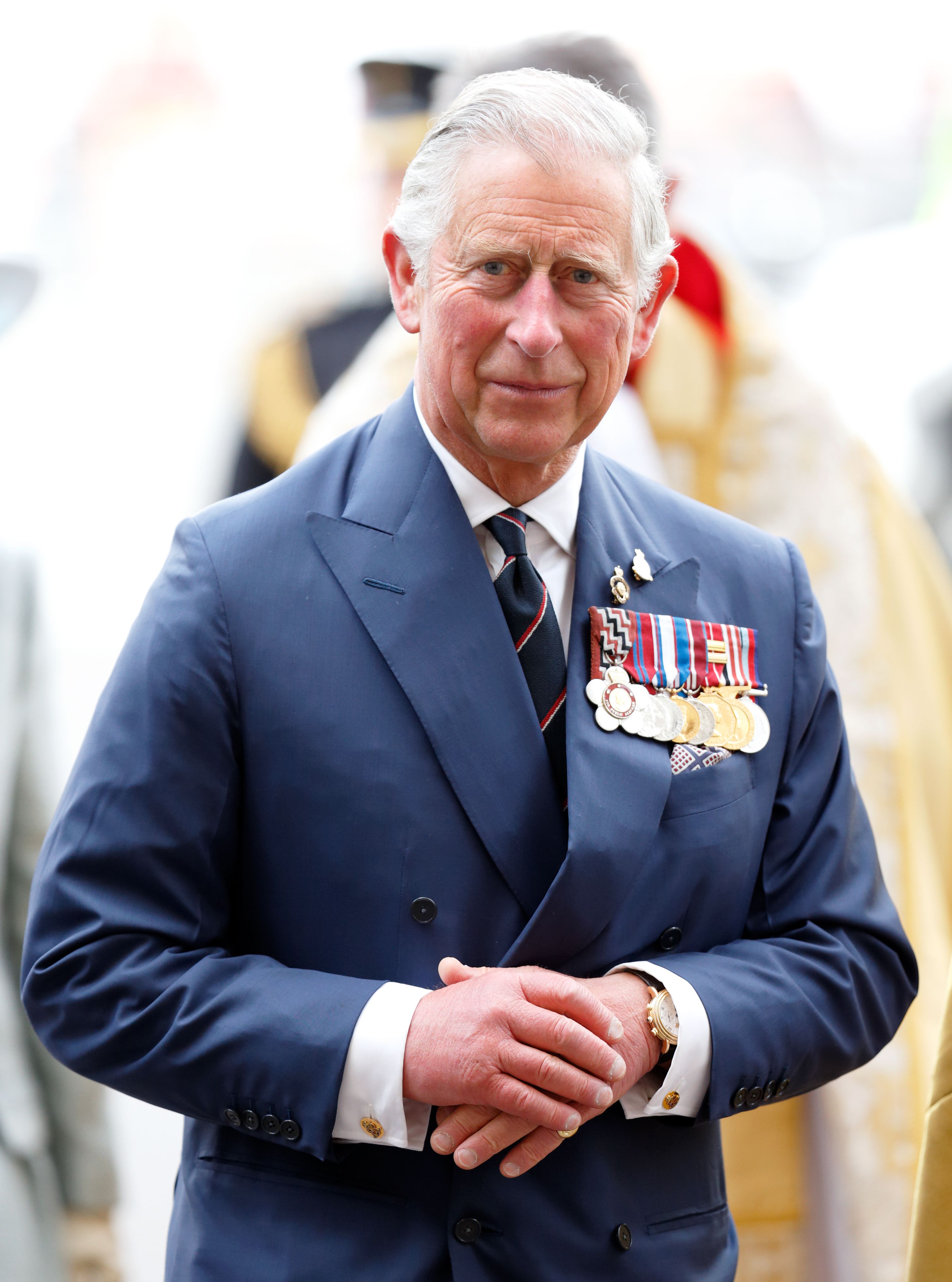 ---
MARKLE GETTING TO KNOW PRINCE WILLIAM
How did Meghan and William's first meeting go? Well, she was understandably nervous and ready to be "grilled" by William, who's notoriously protective of his younger brother. So imagine her delight when William welcomed her with open arms. He said:
"I was looking forward to meeting the girl who has put that silly grin on my brother's face."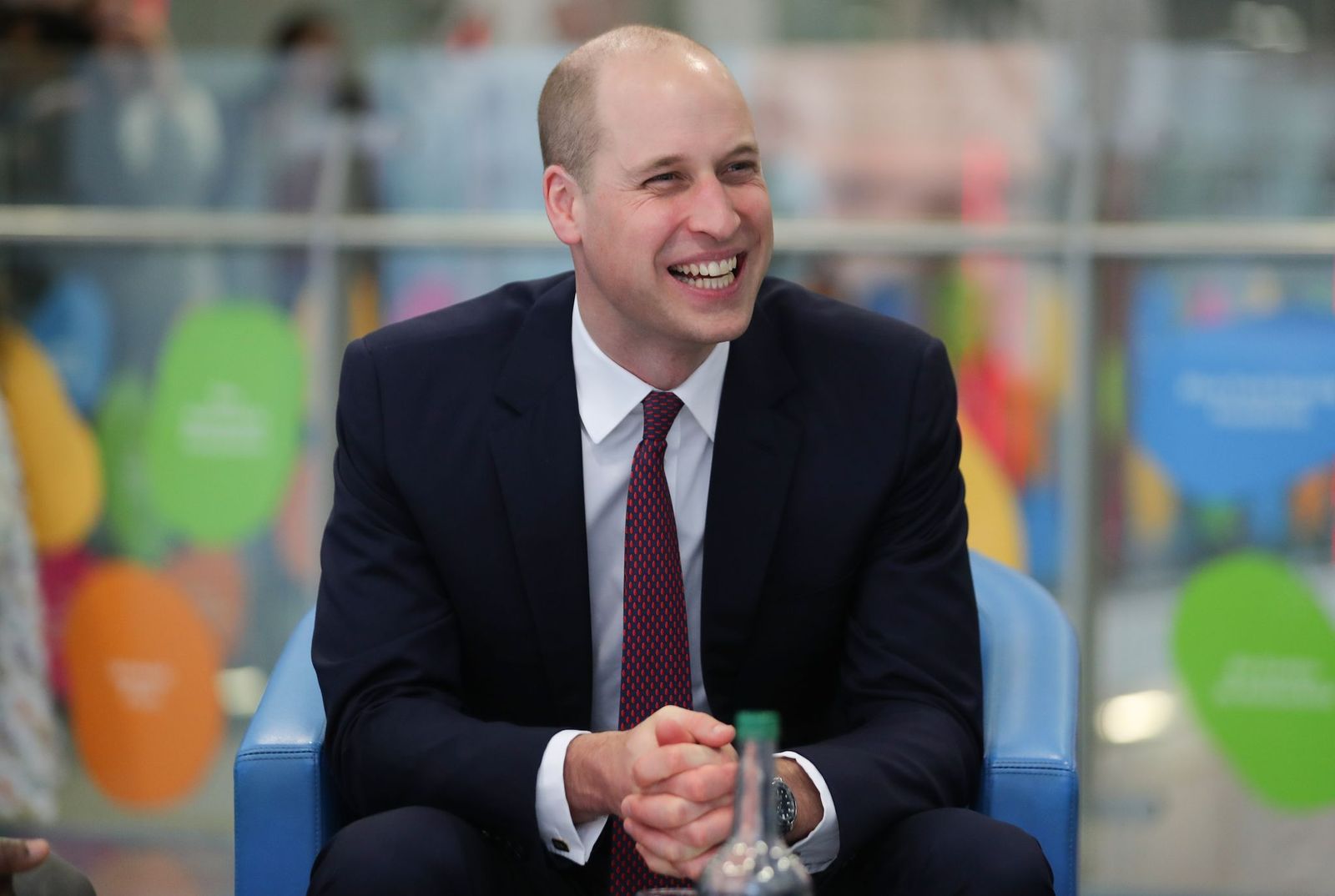 ---
HARRY AND WILLIAM'S TIFF 
The biography suggests that Prince William adopted the caring, older-brother role when he advised Harry to not rush his relationship with Meghan. Sadly, the sentiment didn't go down well with Harry, especially when William said:
"Take as much time as you need to get to know this girl."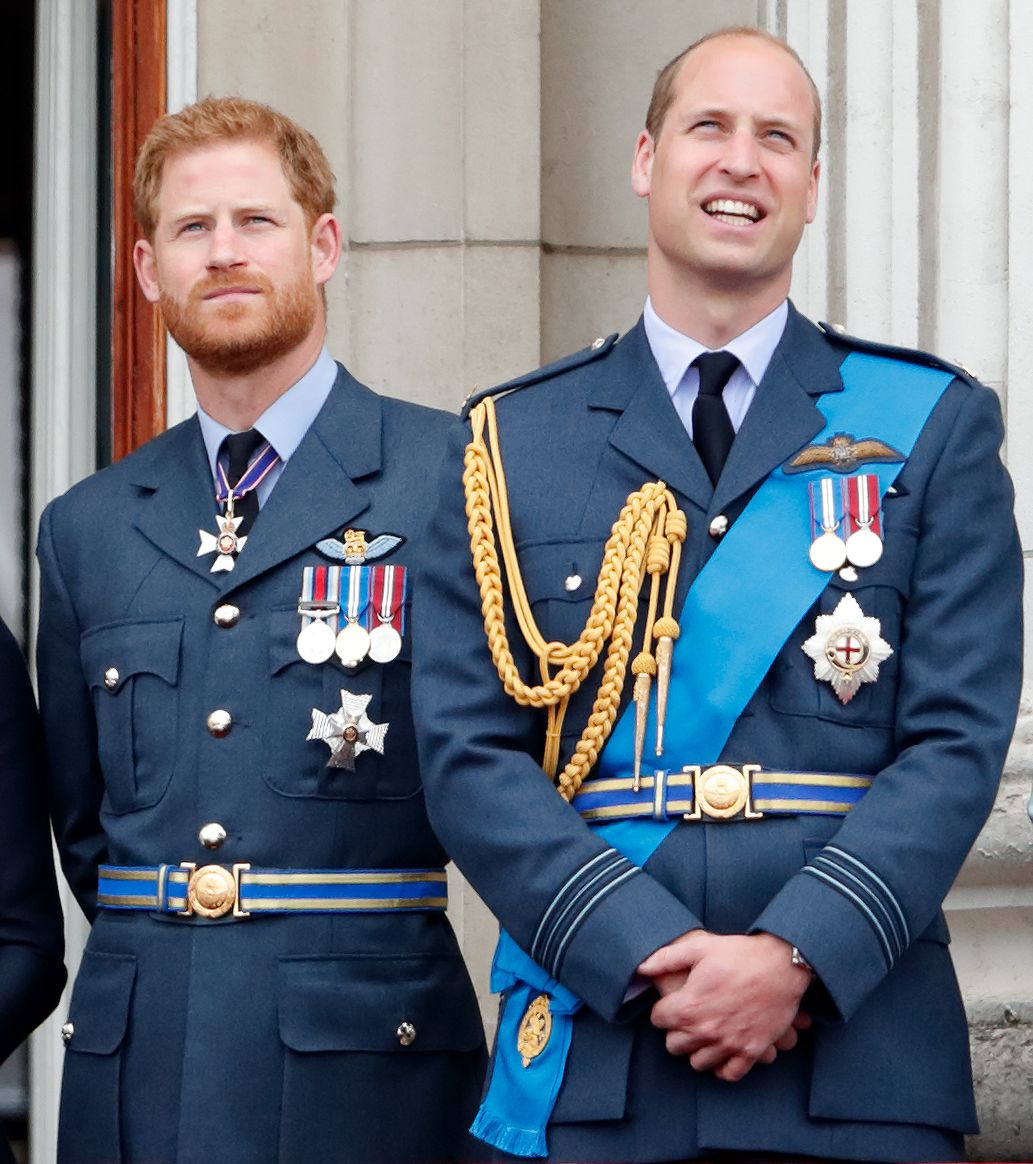 ---
The phrase "this girl" infuriated Harry, who thought his brother was being condescending and snobbish. The result of this fight? A deep and far-reaching rift between the two princes! Uncle Harry lost touch with his beloved kid niece and nephews. Harry visited less, and Kate and William's invitations stopped.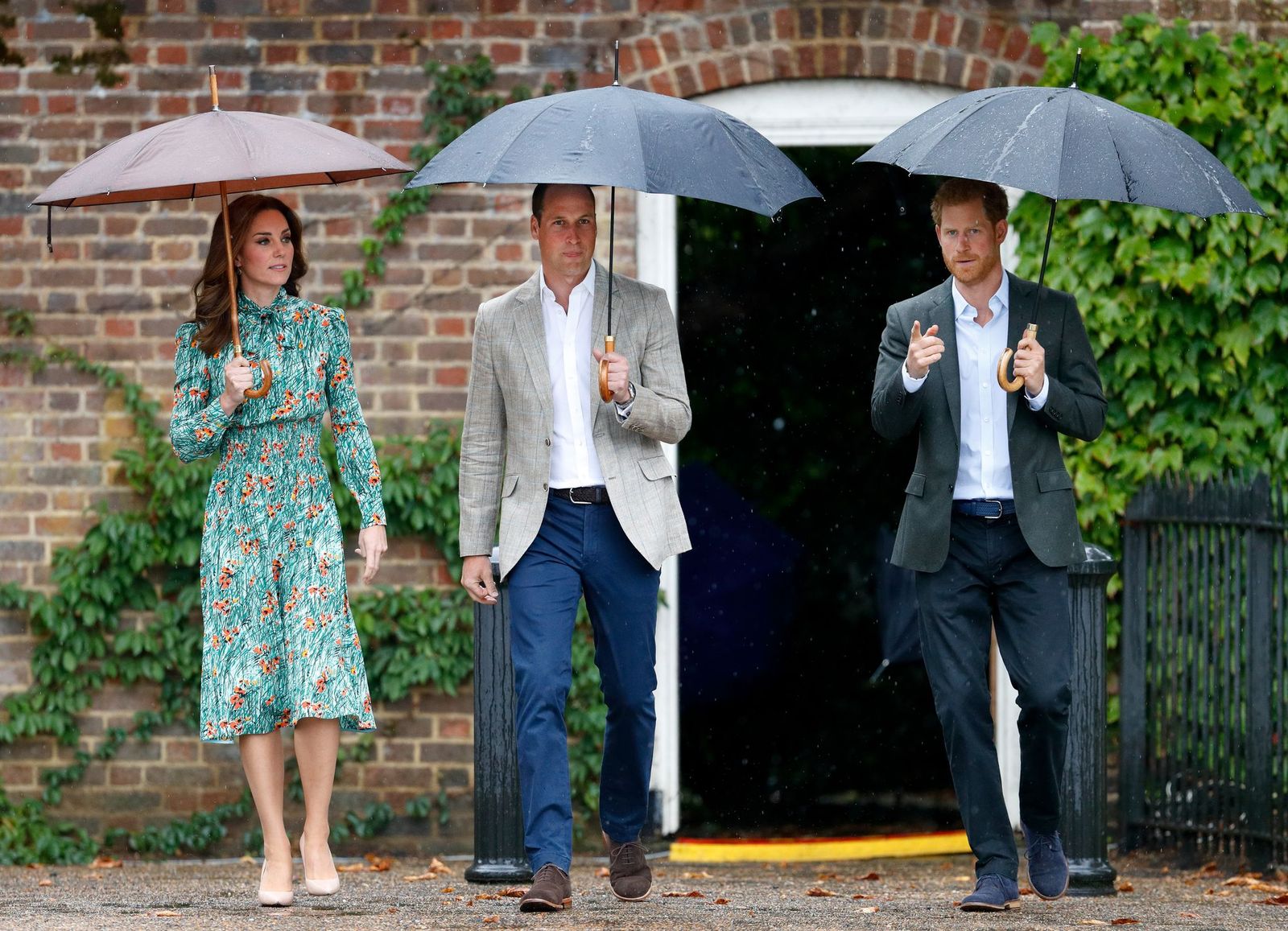 ---
THE MEETING OF TWO MATRIACHS
How did Markle and the Duchess of Cambridge's first meeting go? "Finding Freedom" explains that Kate wasn't overly welcoming, BUT that this is to be expected since she's known to be an "extremely guarded person". No surprises there – with the media always looking to find dirt on the royal family, trust into the inner circle needs to be earned, right?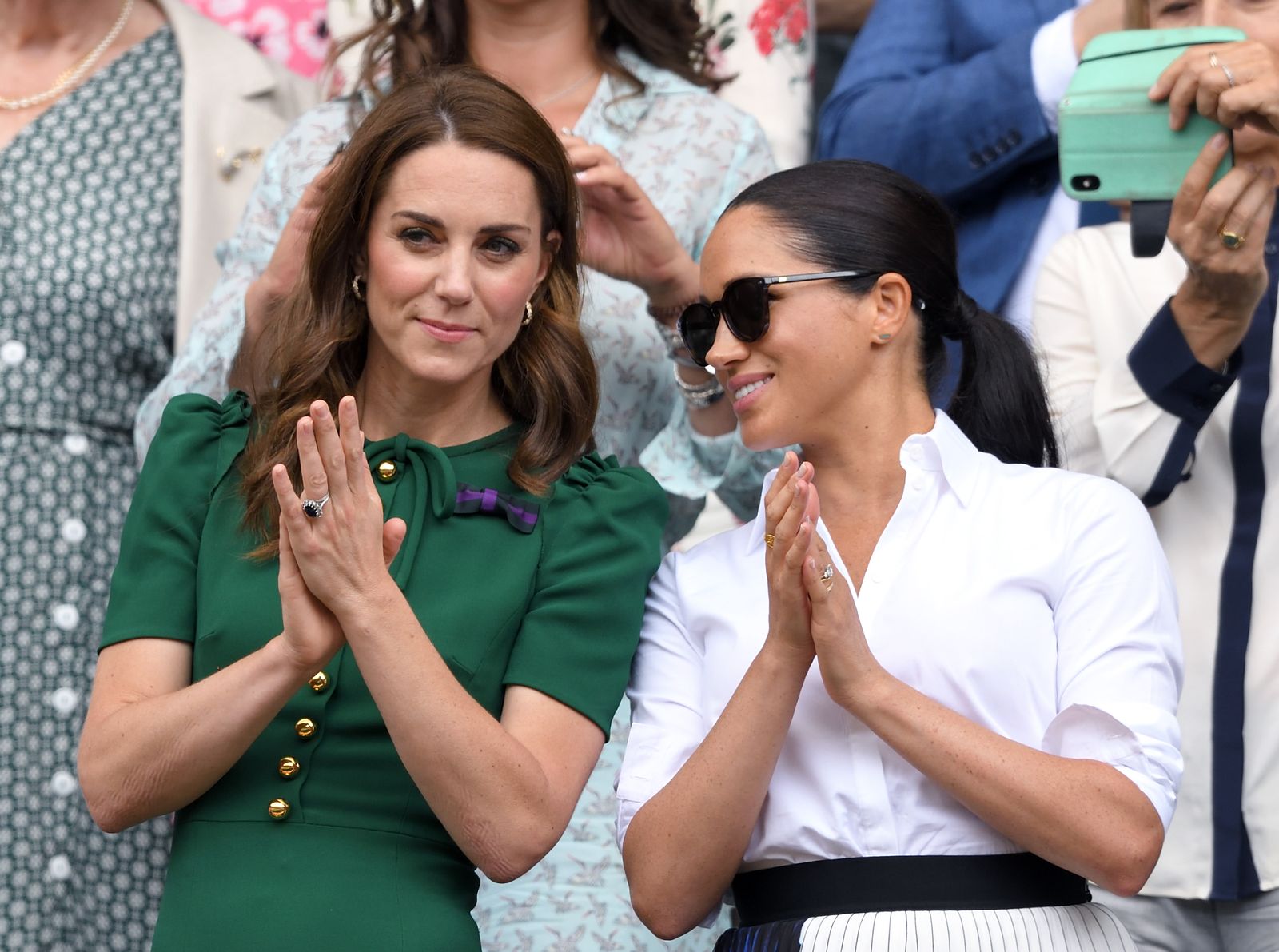 ---
As they got to know each other, things got slightly more relaxed. Oh, and apparently Markle's birthday gift to Kate - a soft leather Smythson notebook - sealed the deal. Of course, it also didn't hurt that Meghan absolutely adores Princess Charlotte!
Sadly, though, the authors of "Finding Freedom" suggest that: "The two duchesses' relationship had struggled to move past the distant politeness of when they first met." The book goes on to say that this distance is indicative of a larger issue within the royal family (more specifically, the conflict between Harry and the institution).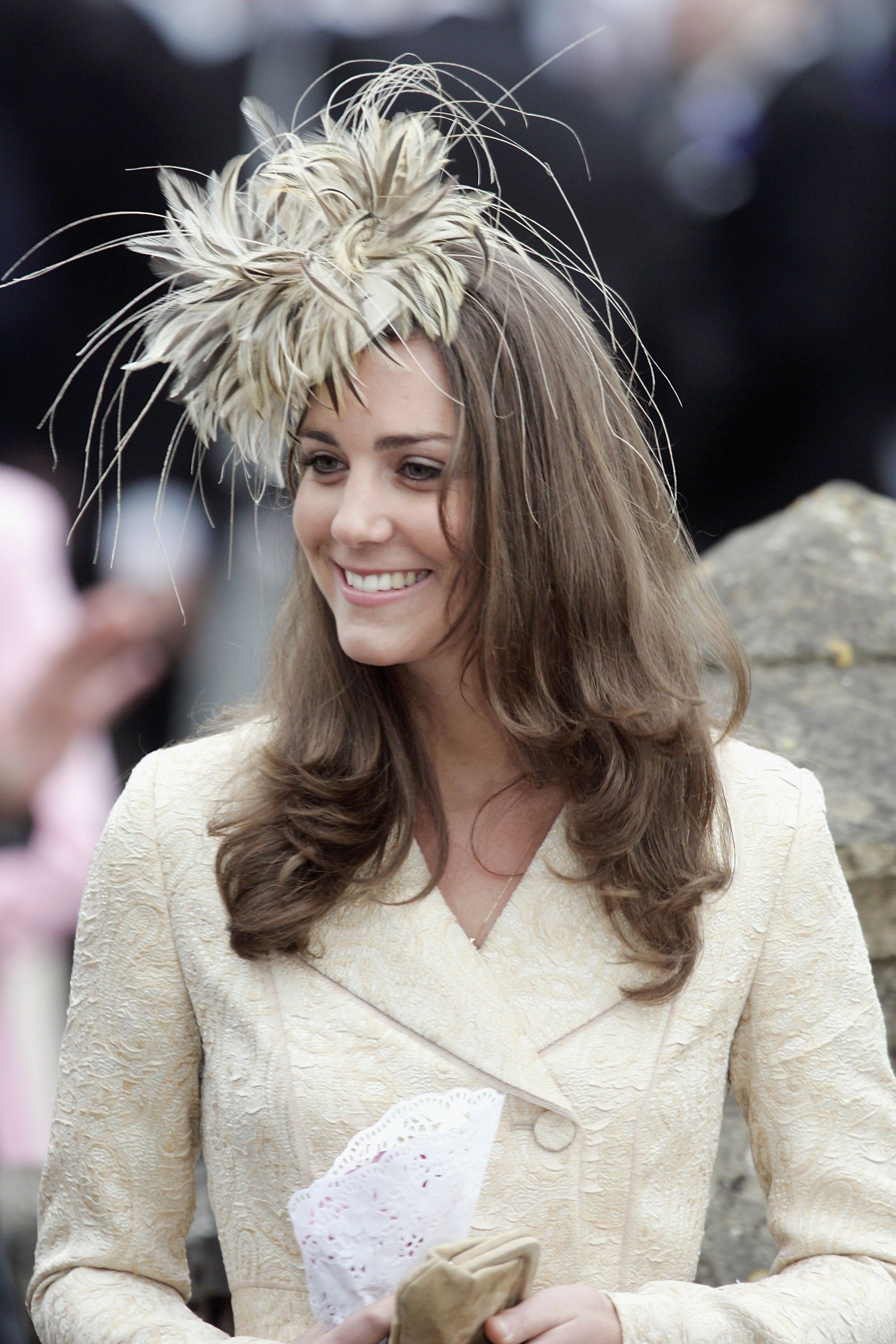 ---
By the way, it seems the tabloids were once again meddling in matters they shouldn't have. If you recall, there was a huge media commotion about Markle making Middleton cry in the lead-up to the royal wedding in 2018. Apparently, Meghan had "strict demands for Princess Charlotte's bridesmaid's dress". True, or false? False!
"Finding Freedom" claims that a palace aid may have been responsible for spreading this false tale. A source has since revealed that "there were no tears from anyone" – it was just a typical fitting with kids being kids. Now, why would someone leak untrue rumors like this!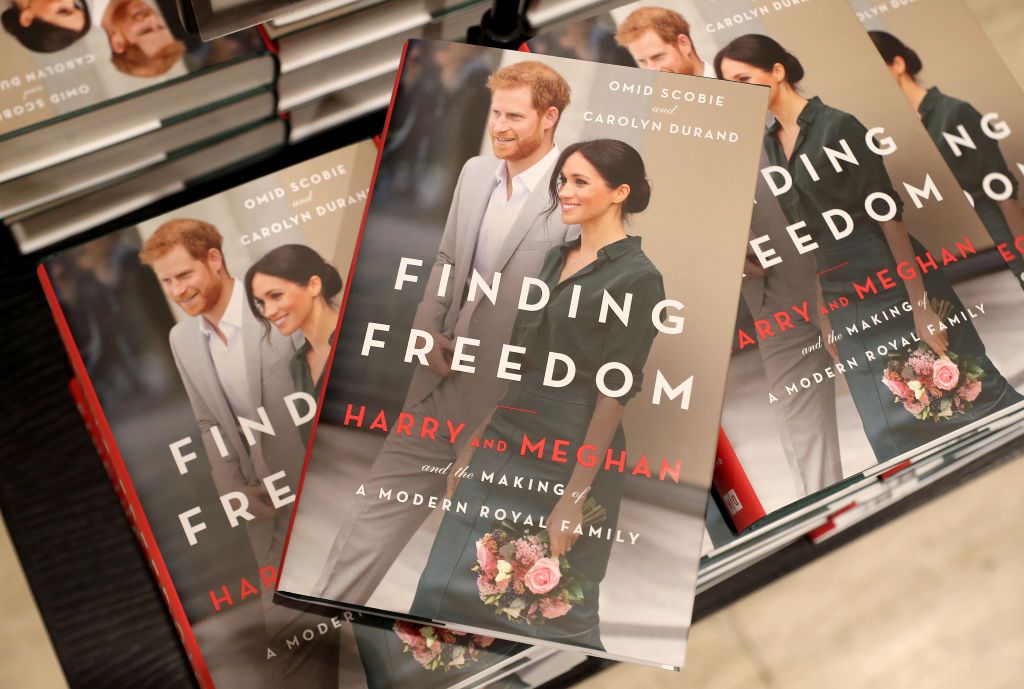 ---
And that's not the only false story debunked in the book. In short, the real story about Meghan's wedding tiara is far less dramatic than claimed. In truth, Meghan loved her tiara and there were no major hassles worth knowing. However, the biography reveals a few other real-life family dramas that played off!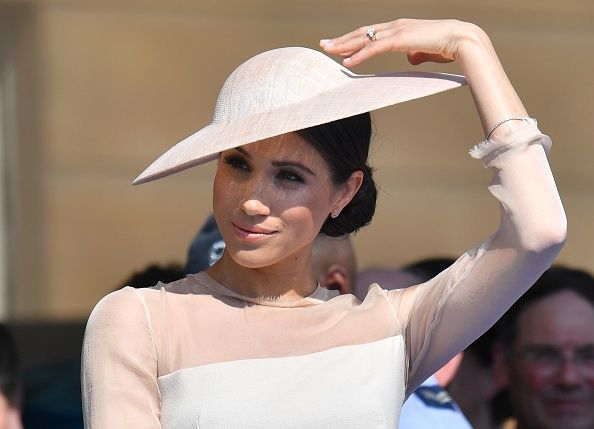 ---
HURT FEELINGS AND EGOS
According to the book, Kate's sister Pippa was hesitant about inviting Meghan to her nuptials. Why? Well, here's what the biography says: "Both the bride and her mom privately harbored concerns that the American actress's presence might overshadow the main event."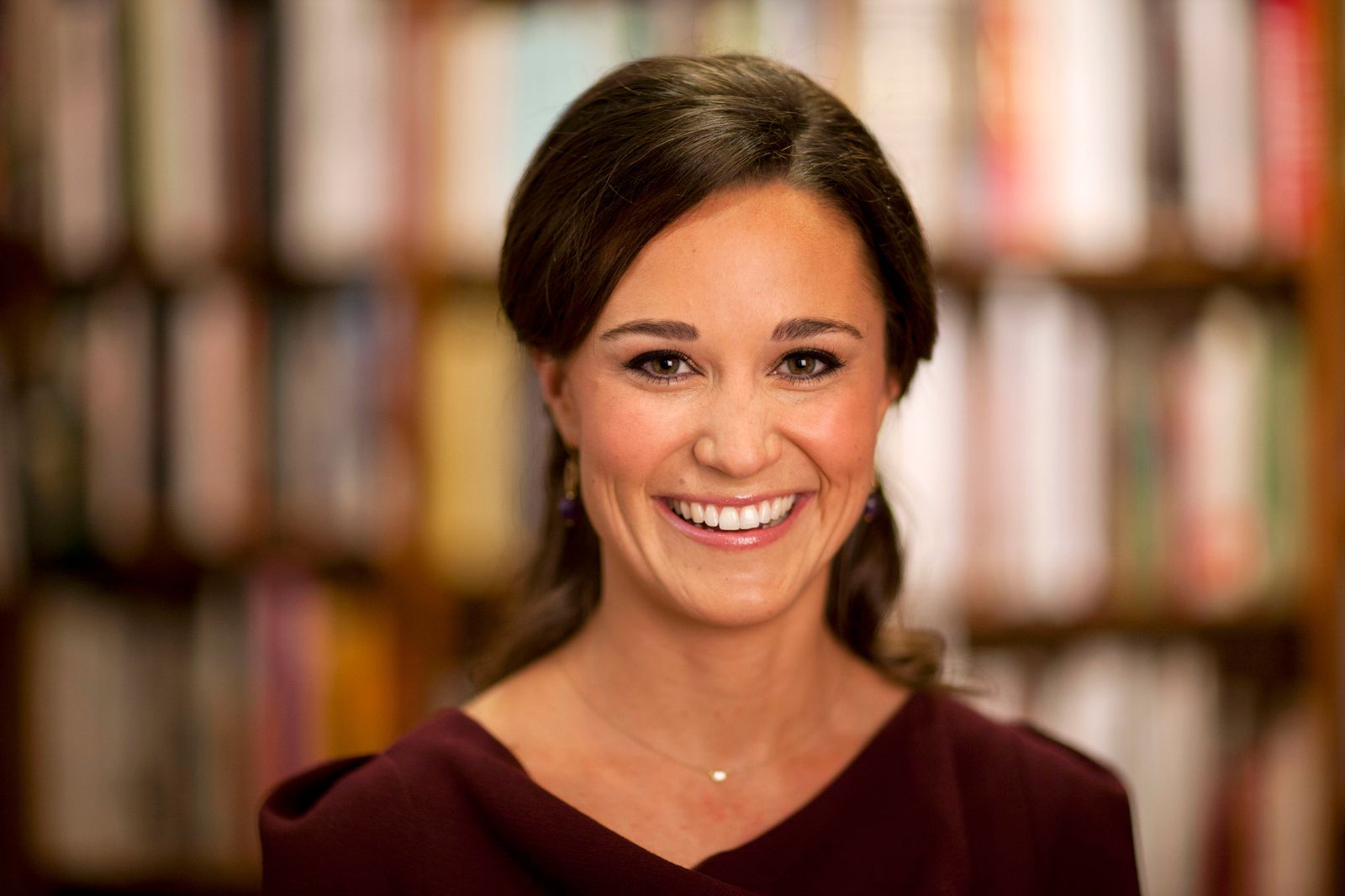 ---
Well, the mother and daughter ultimately didn't have to voice their reservations, because the media got involved… Yes, on the day of the wedding, The Sun ran a cover story that read "It's Meghan vs Pippa in the ... Wedding of the Rears."
We don't blame Markle for deciding to stay home! Although she did attend the reception later that evening. Furthermore, the book suggests that Harry's cousin and close friend, Princess Eugenie, was also upset about something! Apparently she felt the couple's baby announcement couldn't have come a worse time.
Why? The couple allegedly shared their good news privately with family and friends at Eugenie's wedding. "It did not go down particularly well with Eugenie, who told friends she felt the couple should have waited to share the news." Maybe she wanted the day to be just about her? Who knows with the royals.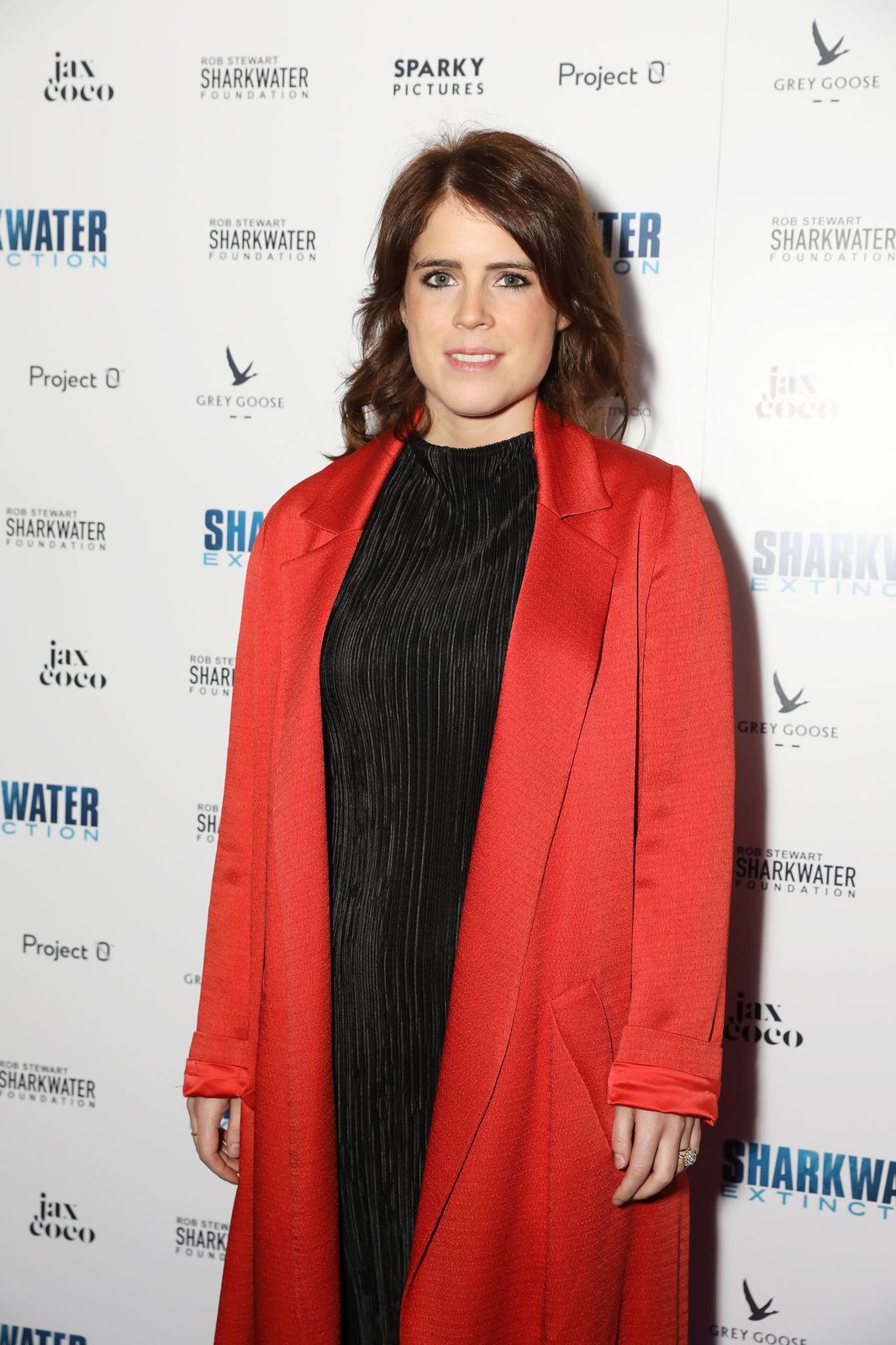 ---
HER MAJESTY AND PRINCE CHARLES: SMITTEN?
It's time to clear up more misinformation about Markle and the Queen's relationship. According to the biography, the Queen and Markle were on good terms since their first meeting. In fact, the first meeting went so well that they ran over the planned time slot.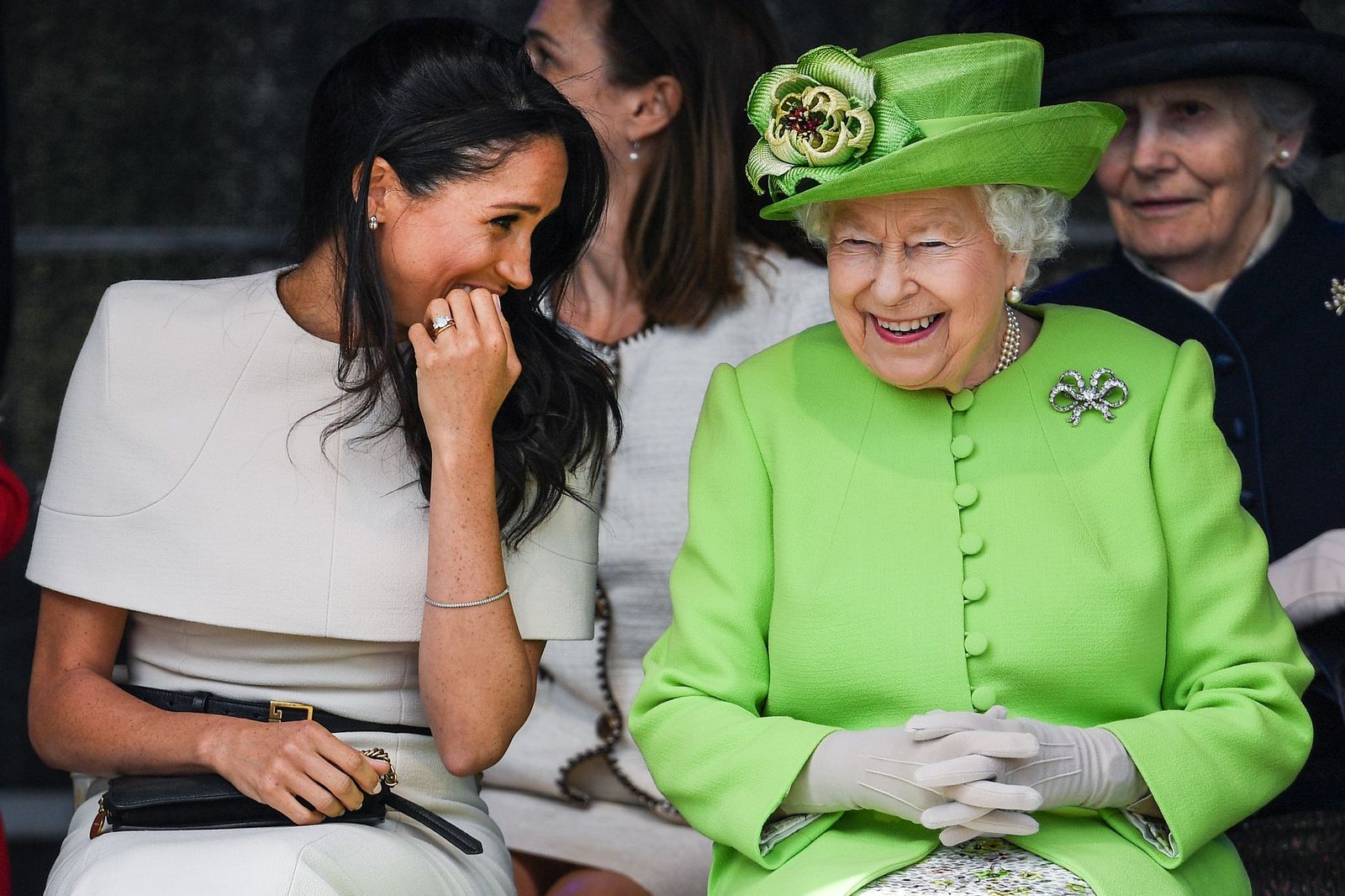 ---
On the Royal Train on the way to their first official joint engagement, "the Queen was wonderful, warm, and generous towards the new duchess". So much so that the royal grandmother-in-law gifted the young Markle an elegant pair of earrings before they disembarked the train.
On that note, it's understandable that the Queen was shocked at learning the news of their royal exit. Regardless, she has since made it abundantly clear that "they can come back whenever they want when they're ready." She also reminded Harry that she'll always support him, no matter what.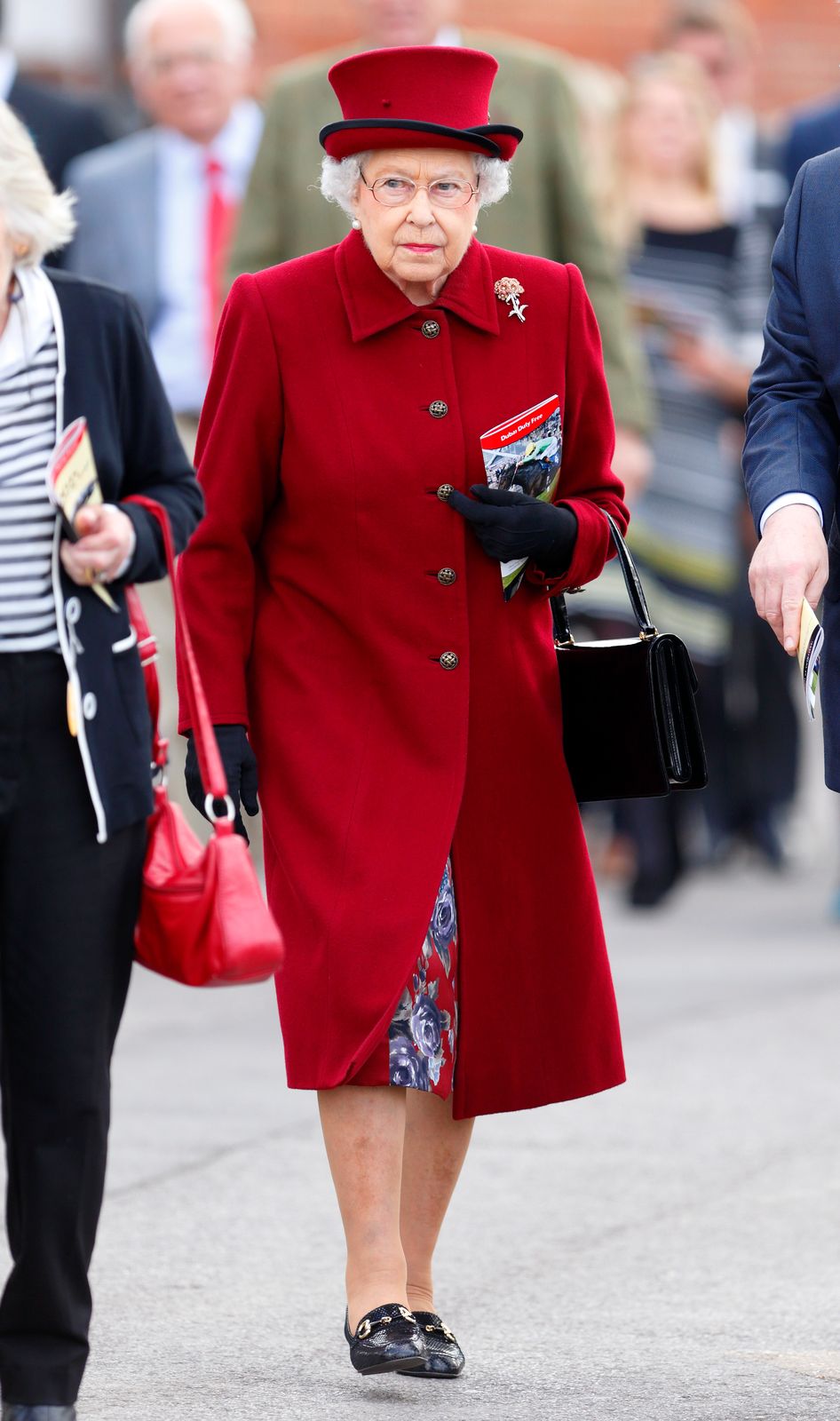 ---
So, what's Markle's relationship with Prince Charles like? The book quotes a close friend of Markle: "[She] found such a supportive and loving father in Charles". She sees him as a "second father". In turn, it seems Prince Charles really likes Meghan. One of his friends revealed that he admires Meghan's personality.
"She's a sassy, confident, beautiful American", the Prince said. This, of course, is contradictory to media reports which claimed the two had tension - and that Charles' nickname for Meghan was "Tungsten", which means "tough and unbending". Sounds like the nickname was taken out of context, wouldn't you think?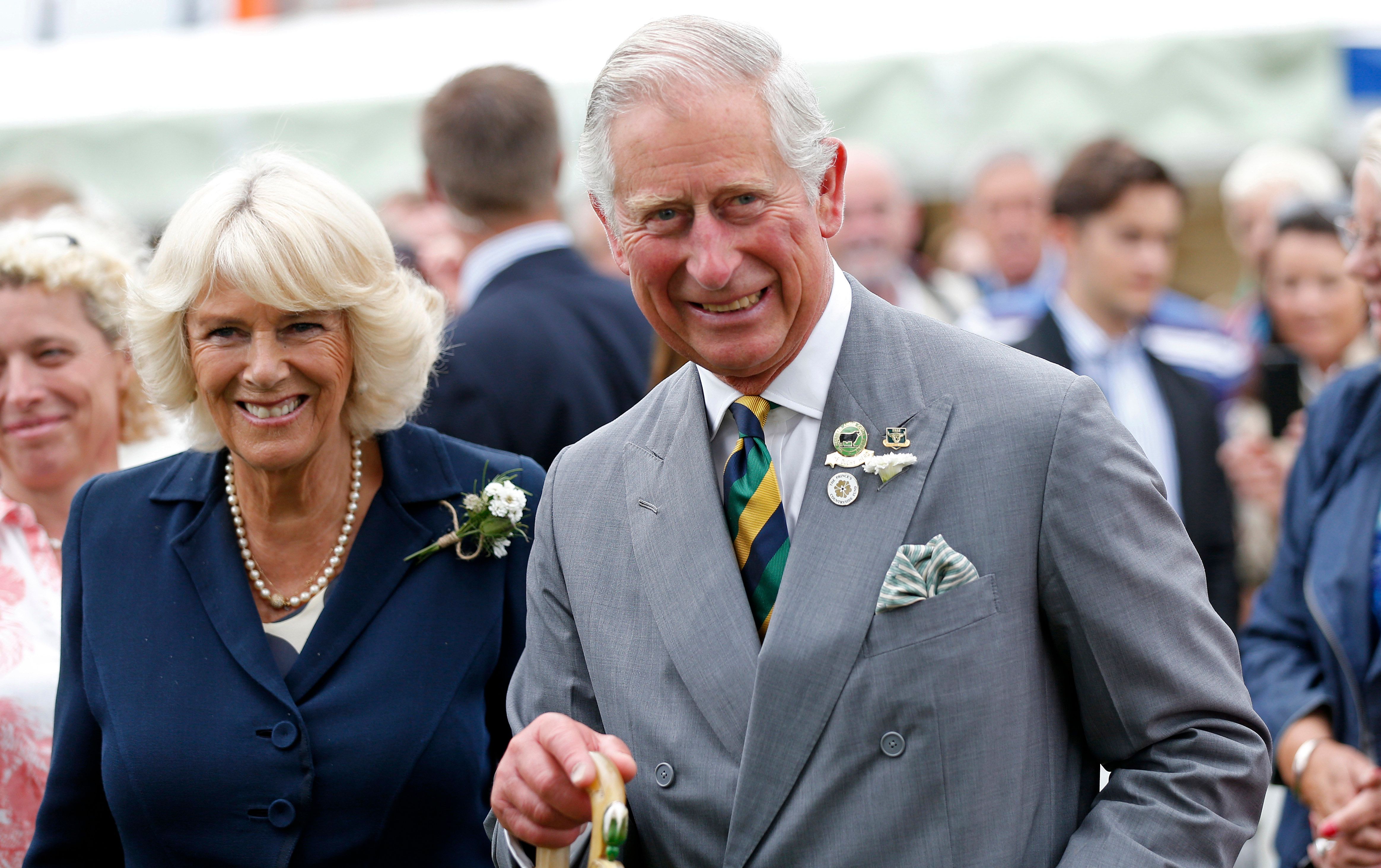 ---
KIDNAPPED BY TERRORISTS?!
Okay okay, it wasn't for real, but in the name of princess training. By which we actually mean personal safety training. Meghan described the whole experience as "extremely tense and scary", although she was grateful for it. Yup, the former Duchess was trained by the British Army, and the subject of study was?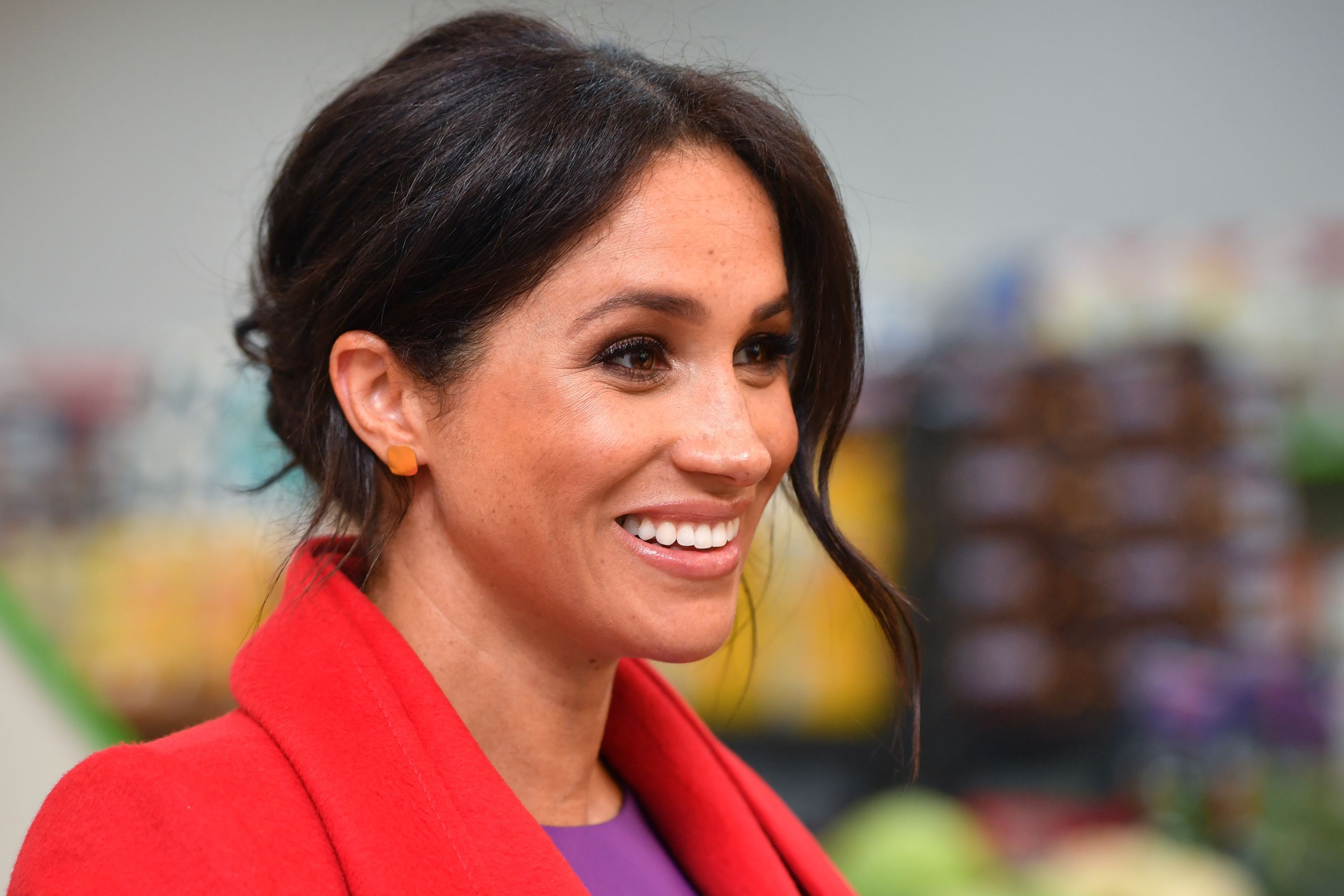 ---
Kidnapping, hostage situations, and terrorist attacks! These folks didn't play around: She was literally kidnapped by a fake terrorist, driven to a different location, and later rescued by fake officers. And wait, she even learned how to drive a car while in pursuit – what a cool skill to have!
But there's another type of gentler training too! Yes, it's training from the Queen herself. And yes, Markle got this too. At the time, Meghan was an avid student of royal protocol and often seen carrying around binders full of research to avoid putting a foot wrong. But who knows if she'll be using these skills anymore following their royal exit?!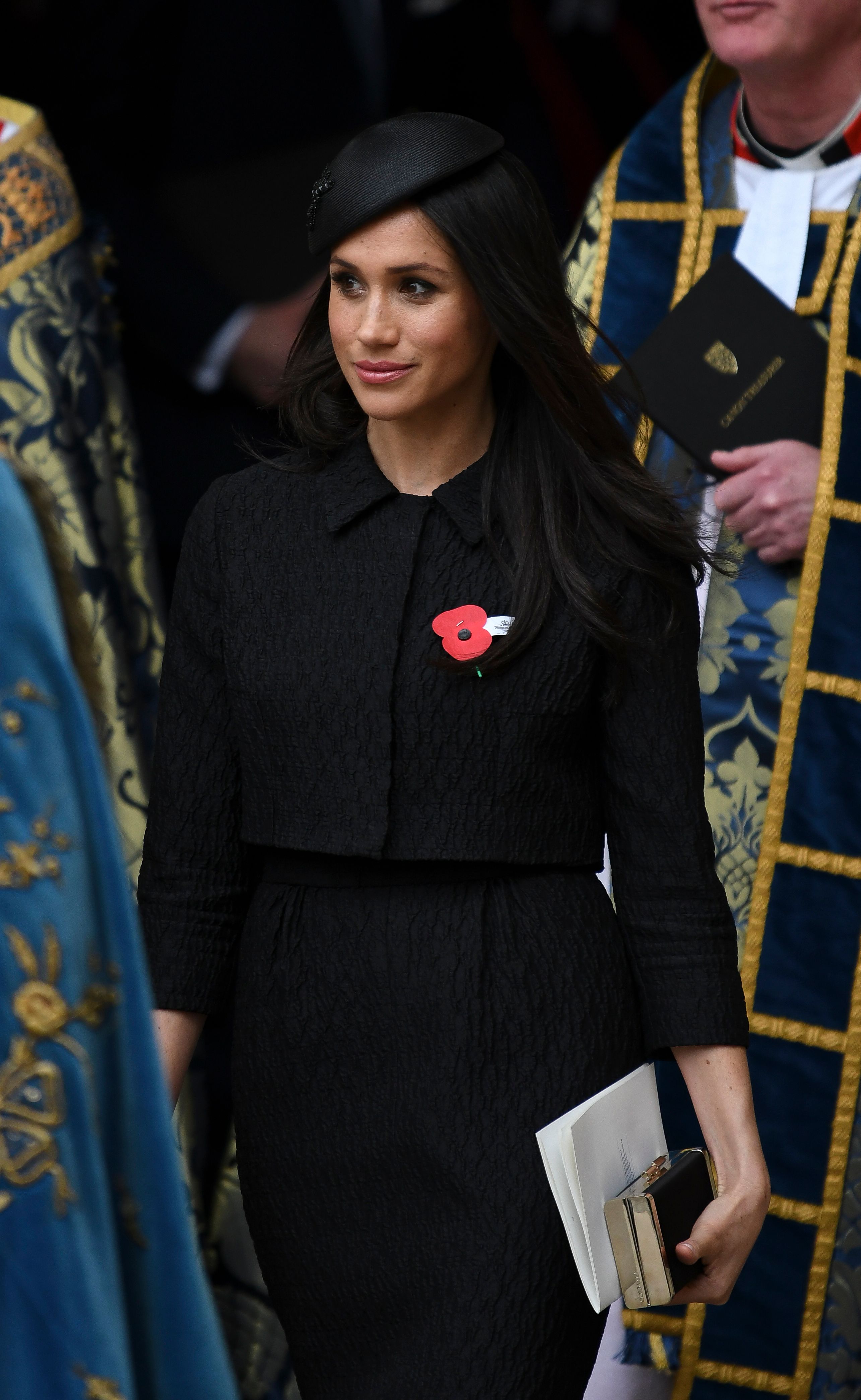 ---
DETAILS ABOUT BABY ARCHIE
Who doesn't want to learn more about Archie? For starters, the biography claims Meghan never considered giving birth at the high-end Lindo Wing. (This is where all her predecessors brought their babies into the world.) Not that surprising, as we know Meghan is a bit of a trend-setter, not a trend-follower.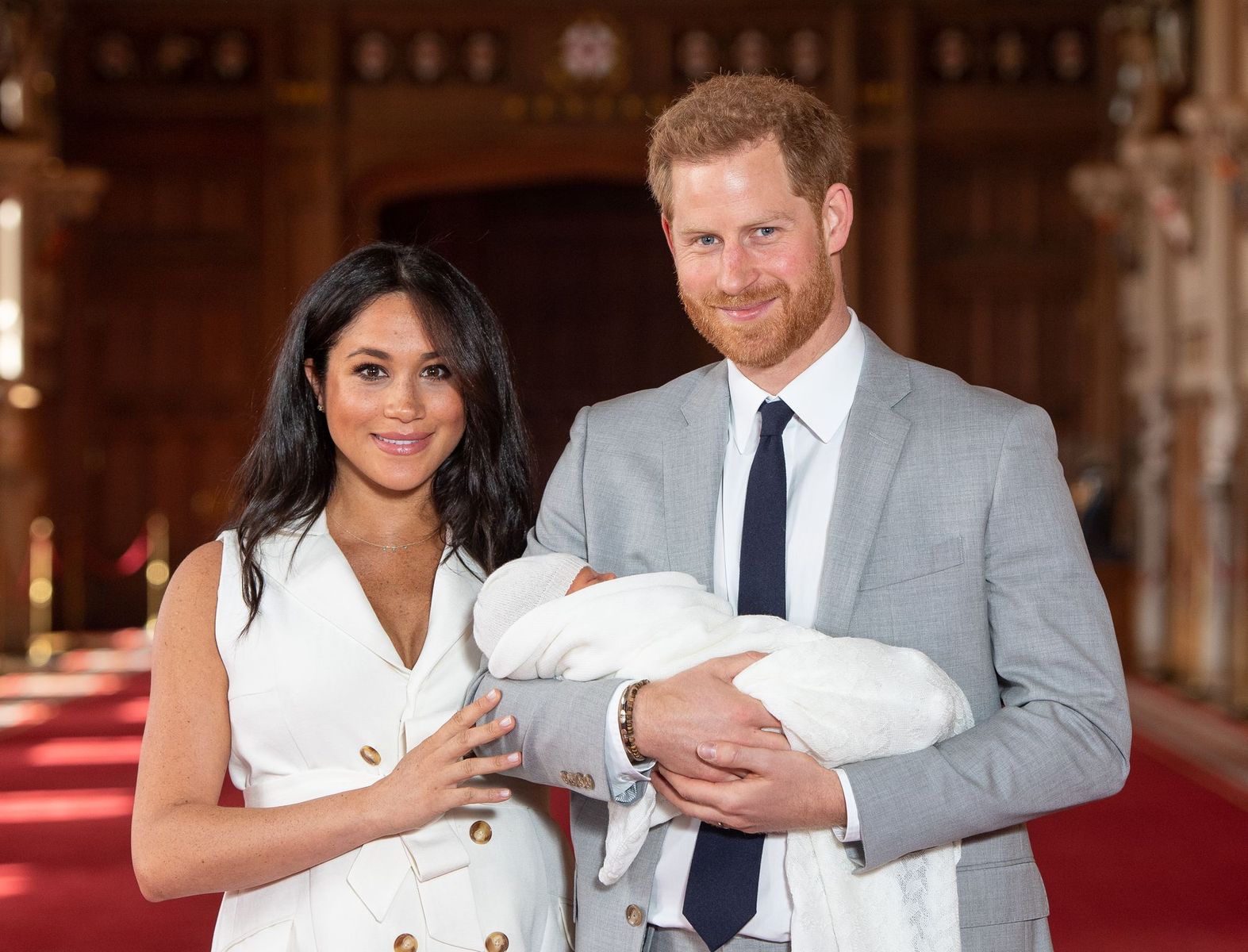 ---
The mom-to-be reportedly wanted to have Archie somewhere "more discreet". So she opted for London's Portland Hospital instead — and the location wasn't disclosed until Archie's birth certificate was released. Naturally, she also did away with the tradition of leaving the hospital with her baby for their first photo opp.
Oh, and apart from that, home birth was initially on the table, BUT in the end "all she cared about was having the baby in the safest way possible". Which turned out to be the hospital. After his birth, once the young Archie was home safe and sound, the couple hired a night nurse. But her employment was quite short-lived. One night, to be precise!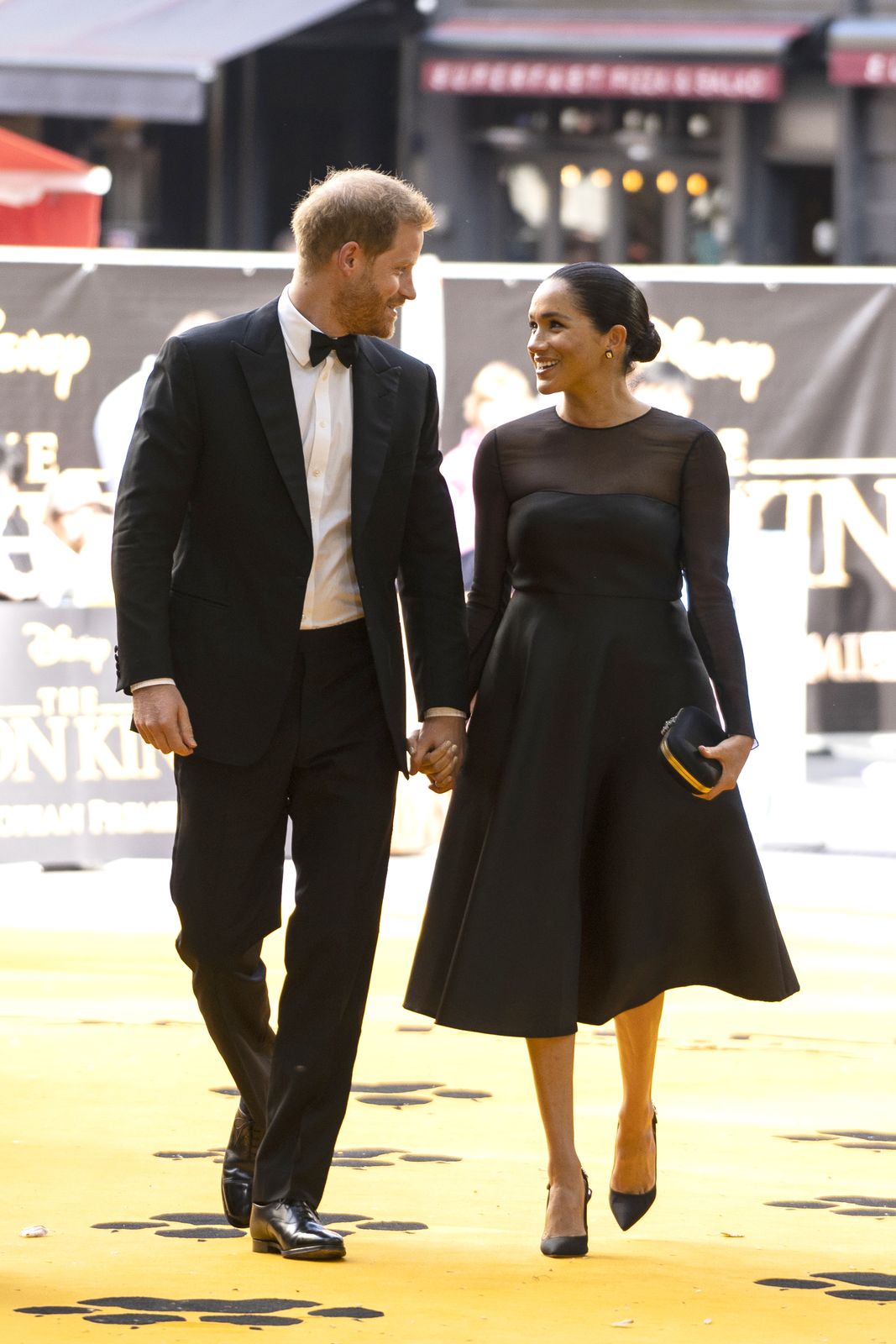 ---
Yup, they reportedly sacked her on her second night on the job. The reason? Being "unprofessional and irresponsible". No further details are provided. They hired a second-night nurse, and although she did nothing wrong, they later decided to take on night duty themselves! Dedication, right?
---
BONUS SECTION
And here's a few fun details as a bonus! Shortly after tying the knot, the pair adopted a black Labrador rescue. Until now, the name of the dog has been a mystery, but the book reveals it all! The pup's name is Pula — named after the official currency of Botswana (which of course holds sentimental value for the pair).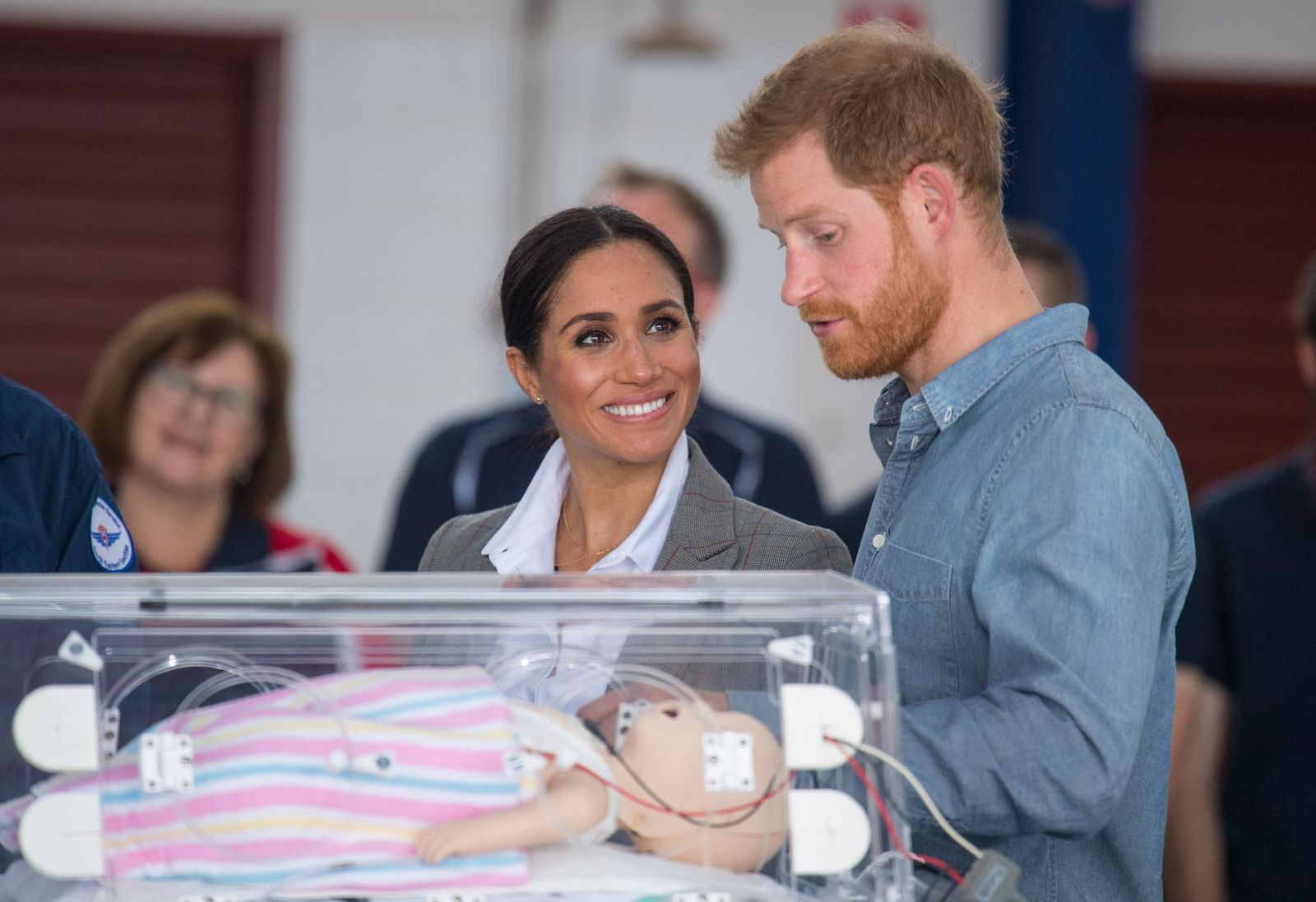 ---
Pula means "rain", which is scarce in Botswana - and therefore considered a blessing. Another fun fact is that Harry likes using emojis. Meghan allegedly found Harry's preferred manner of communication amusing. When still dating:
'His messages were often short and full of emojis, in particular the ghost emoji, which he often used instead of a smiley face…"