8 Strict Rules Celebs Have To Follow During The Oscars
Is it true that the guests starve all day long and aren't allowed to leave their seats? Is there really a dress code behind those extremely extravagant evening gowns? And should we believe the gossip saying that the Academy hires random people to fill the empty seats? Here are 8 strict rules for the Oscars that will answer all these questions.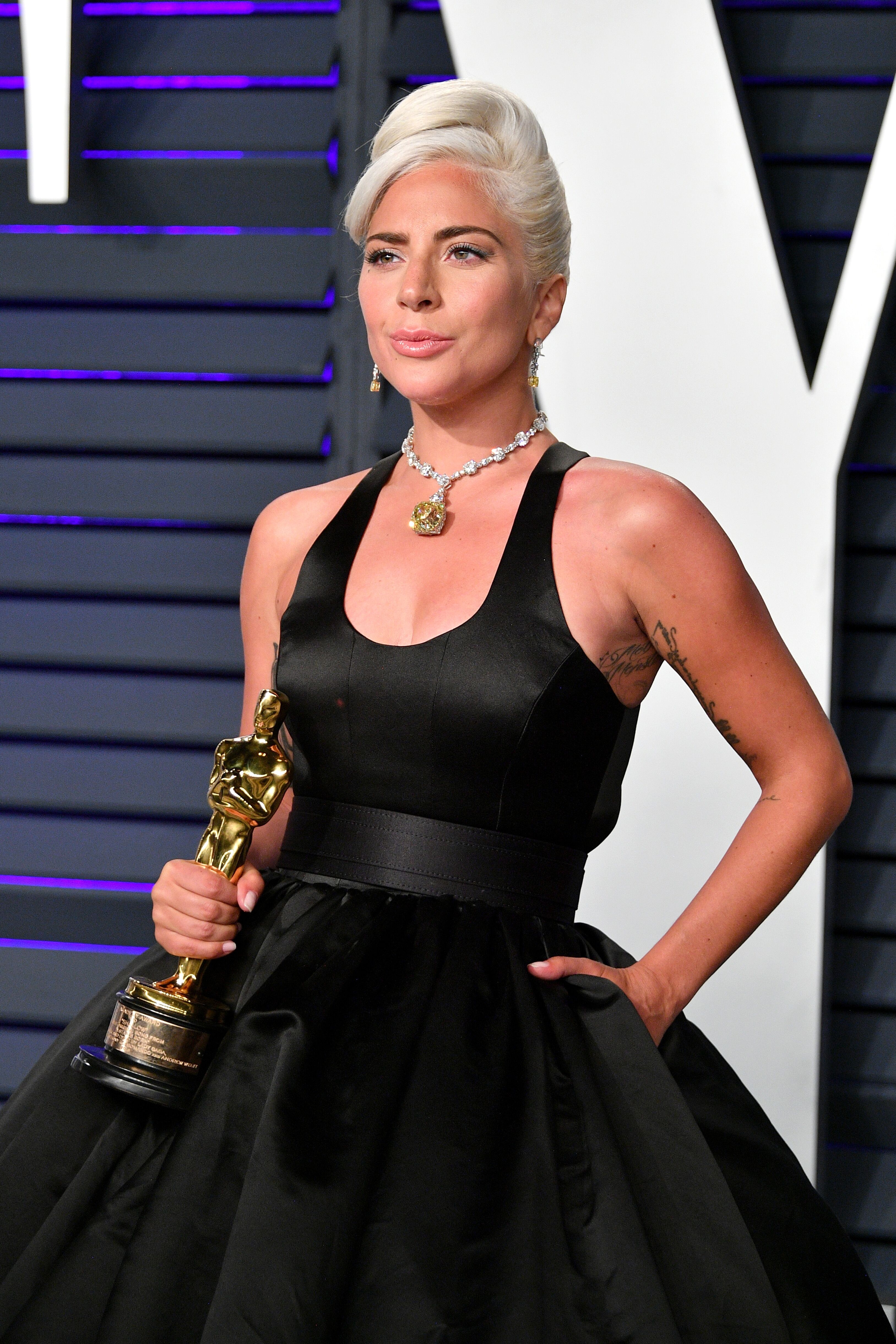 ---
#1 Filling the gaps
Next time you're watching the Oscars, try to spot an empty seat in the Dolby theatre. If you fail to do so, that means the seat-fillers do their job just right! You see, the ceremony is expected to be the most sought after and glamorous event of the year and that won't be believable if the theatre is half-empty. And it's not like anyone is up for this job. There are some serious requirements.
---
To have a spot on the waiting list, you must fill in the official job application plus! attach photos of your gown for the night. More so, you'll be obliged to stand in line hours before and during the ceremony, waiting patiently for your turn to enter the hall during commercial breaks. Still, there are high chances you'll not get inside at all. And by the way, you won`t receive any paycheck after all that pain.
---
Despite the uncomfortable conditions, about 300 seat-fillers on average are hired for the evening, most of whom are family friends of staffers, industry insiders, or even relatives of the Oscar nominees. If you're thinking that it's totally worth the price because you'd get the unique chance to finally meet and talk with your idol...
We're sorry to disappoint you but they're not allowed to even say a word to someone other than another seat filler… Although in this pretty awkward role you can actually make someone like Brad Pitt stand outside the doors! How? Keep on reading!
---
#2 You shall not pass!
If, say, Brad Pitt went out for a break but lost track of time and came back 15 minutes late - there's no way he'll get his seatback. And one lucky seat-filler will be chosen to take Brad Pitt`s spot until the next commercial break!
While the viewers might be disappointed seeing ads instead of watching how their stars behave during breaks, for the Ceremony attendees - breaks are the only chance to fresh up their million-dollar looks or simply go to the toilet. Don't forget, the whole ceremony could last up to 4 hours! Another struggle facing any guest is hunger. And there's a couple of hilarious ways out of this problem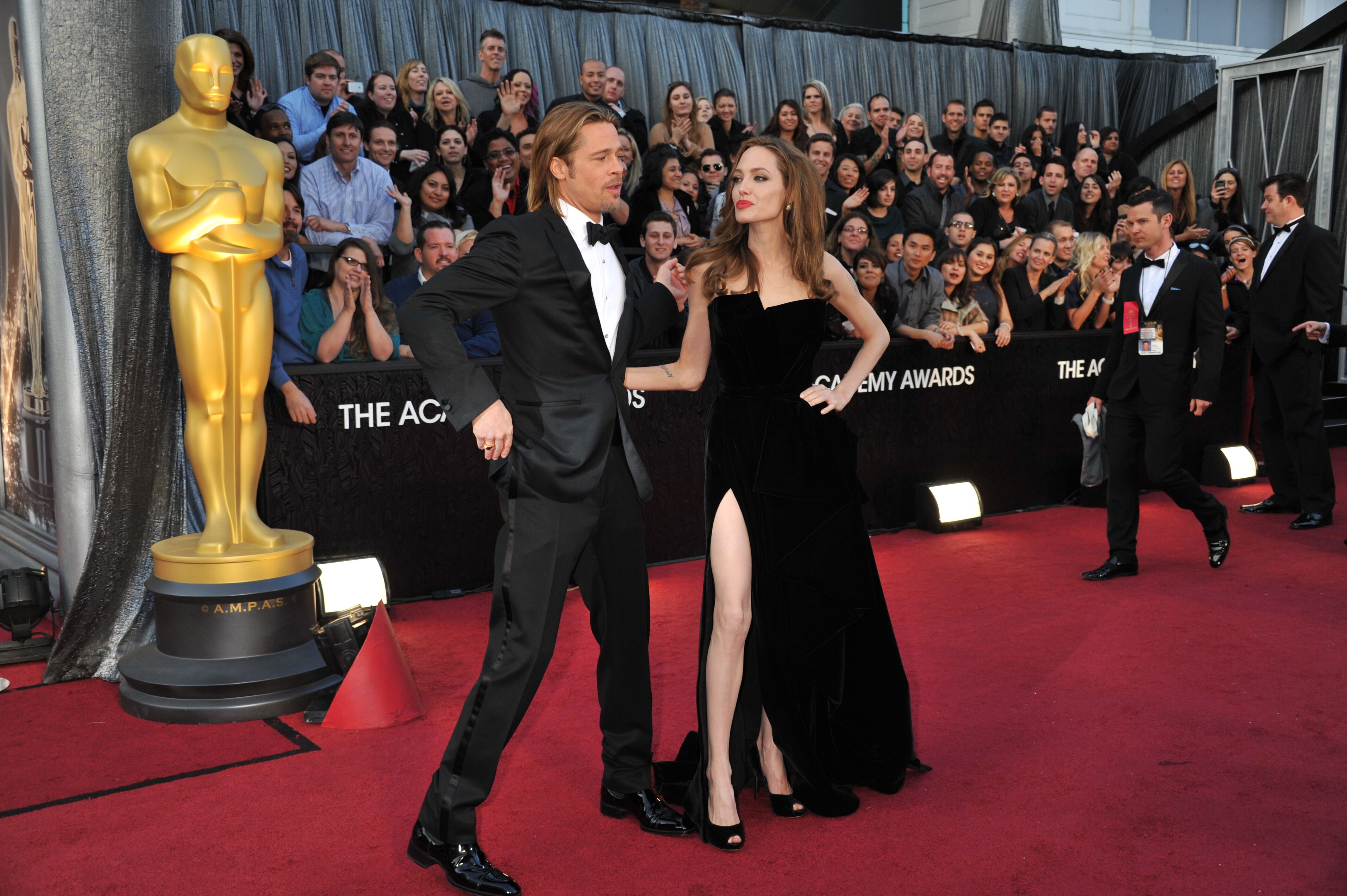 ---
#3 Hunger Games
Keep in mind that before the 3-4 hour-long Oscar ceremony, the stars walk the red carpet and before that, they spend hours working on their perfect looks, which they wouldn't want to spoil with some accidental pasta sauce. So basically half of their day is spent without food. And it's strictly forbidden to bring any food to this majestic event!
---
Some try to stash a sandwich in their clutch before the show but others desperately wait till the end to eat a decent meal. That's why the hosts try to ease their hunger. You probably remember one of the most creative approaches to dealing with this hunger.
Thanks @TheEllenShow haha we were actually starving!!! #pizza #oscars pic.twitter.com/yXxfmNseNk

— Corinne Foxx (@corinnefoxx) March 3, 2014
---
It was when Ellen Degeneres ordered an unexpected pizza delivery right to the theatre hall. Among others of the needy, Julia Roberts, Jared Leto, and Harrison Ford were more than excited to grab a piece. Jimmy Kimmel decided to continue Ellen's attitude towards the audience`s hunger and came up with the sweetest idea. For every guest, the host packed individual movie-themed lunch boxes!
The packages included potato chips, a snack bar, cookies, and breath mints. More so, a handwritten note from Jimmy himself was put inside of the package. The note stated: 'It wouldn't be right to make you sit through this without snacks. Please don't throw them at me.' There's more. Jimmy made a donation to the LA Food Bank for each box.
We don't like it when people are hungry – so we provided lunchboxes with snacks for everyone at the #Oscars and included a donation to the @LAFoodBank for each one. https://t.co/Epp3SmGQAi #WeFeedLA @ThisBar #ThisBarSavesLives @WolfgangPuck @TheAcademy pic.twitter.com/x5LG0KbTk4

— Jimmy Kimmel Live (@JimmyKimmelLive) March 5, 2018
---
#4 Don't cross the line!
The red carpet is one of the most lavish attributes of the Oscars, so it's rather predictable that many of the not so famous stars, who somehow got their lucky tickets to the Oscars, want to experience that moment of fame. Not so easy, though!
Before you make your first step onto the path of your dreams, you'd be formidably face controlled! Did you know that they're actually two separate paths on the Oscars red carpet?!
---
One is for recognizable stars like Charlize Theron, Scarlett Johansson, and the other one for everybody else. Famous folks walk on the side of the carpet, which is closest to the cameras and reporters, meanwhile, the mortals walk along the carpet closest to the fan bleachers, and intimidating security guards who watch your every move and prevent you from crossing the line.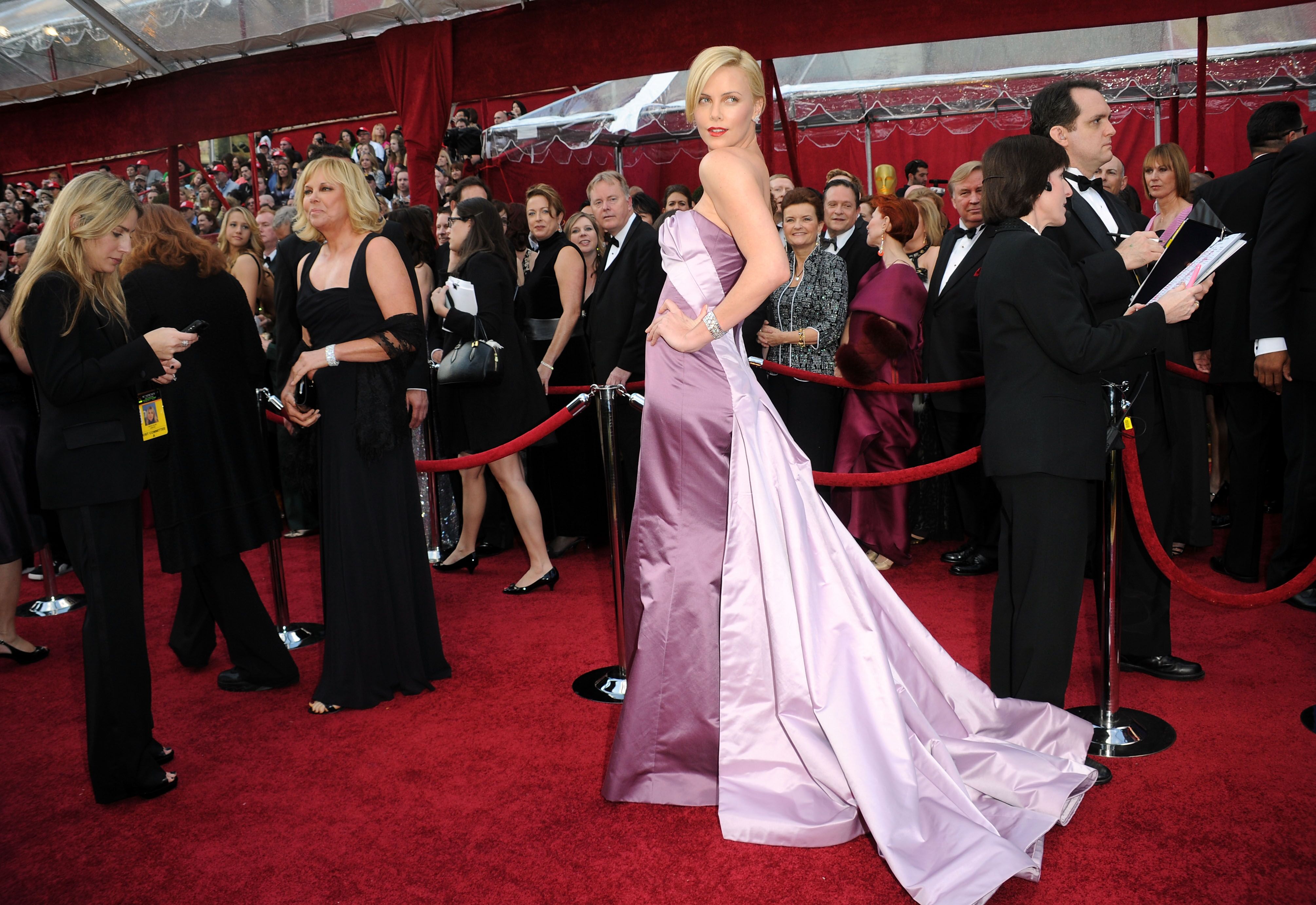 ---
#5 Suit up!
And we continue with the rules of the red carpet. Actually you have to follow a rather specific dress code to walk the carpet and attend the ceremony. According to the official statement, every guest should adhere to a white tie dress code which is considered to be the strictest format.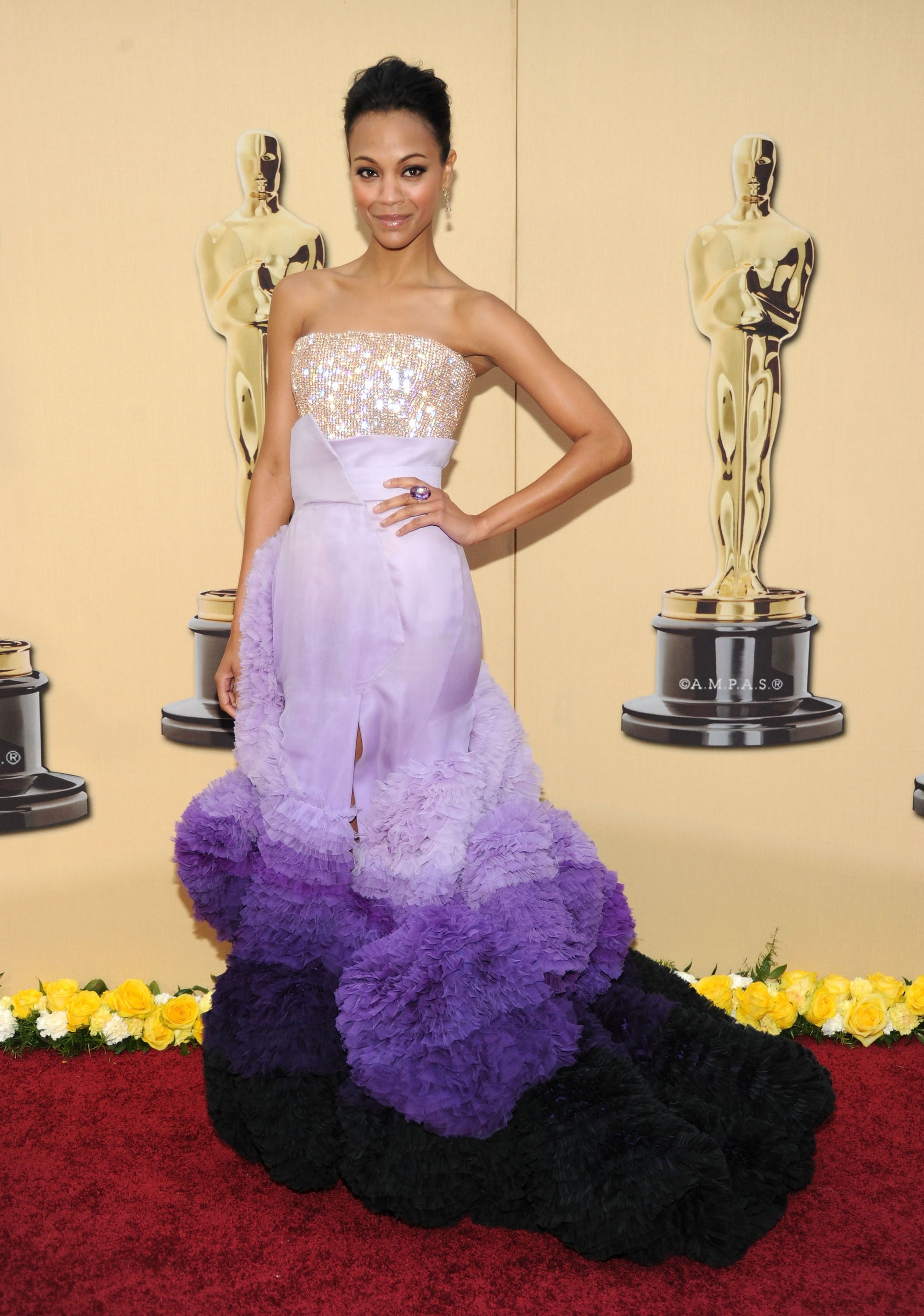 ---
So to follow this rule correctly, women are obliged to wear a full-length evening dress while men must wear a tailcoat with a white bow and wingtip collar. Although throughout the years we`ve seen all kinds of extravagant gowns that fail to commit to any kind of dress code: from insanely provocative see-through dresses to leopard bikinis!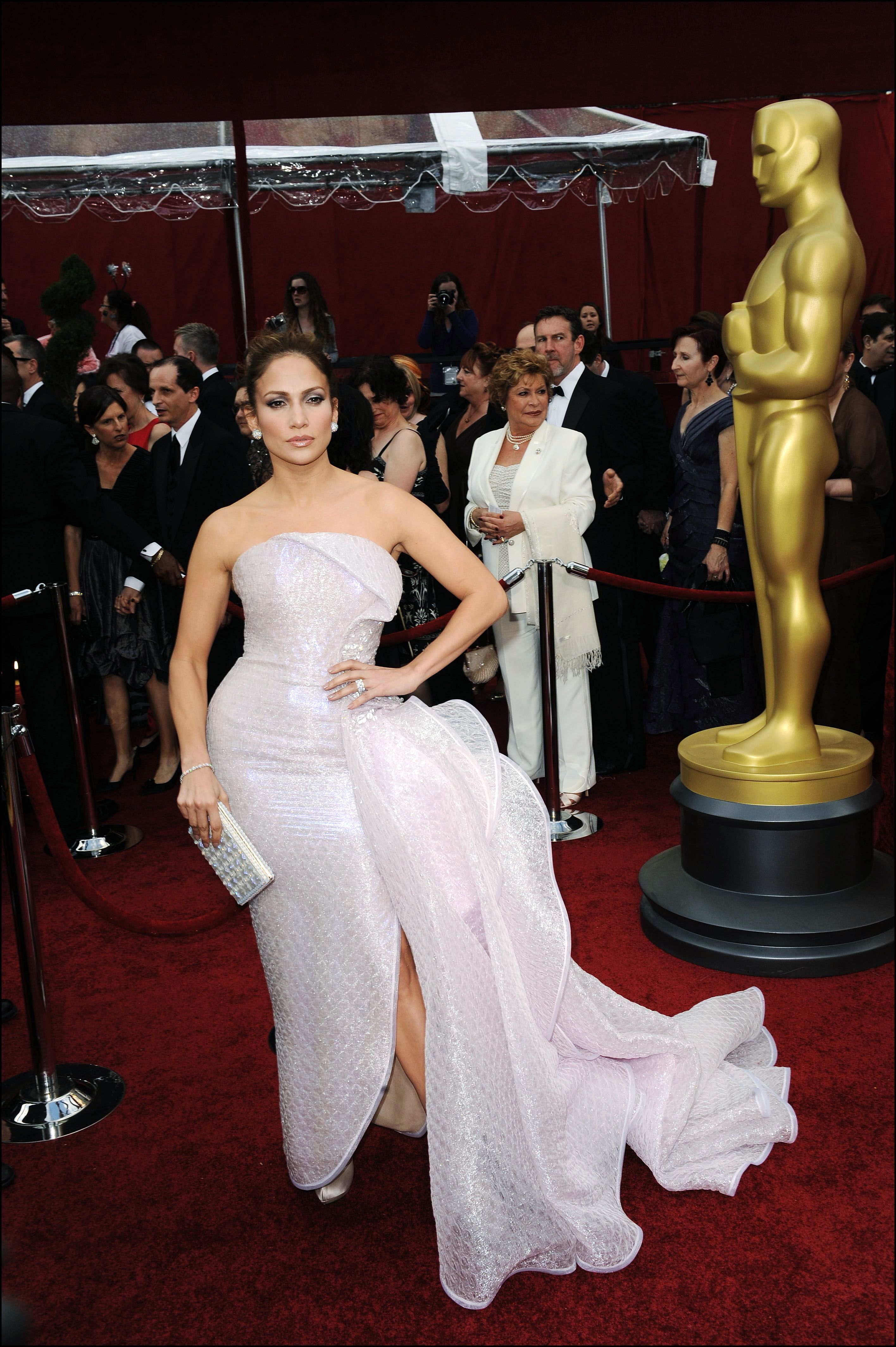 ---
What's more, the process of choosing a gown is a real pleasure for the superstars and a tough fight between the designers. From Dior to Chanel — designers woo the stars throughout the year in hopes of convincing them to wear their gowns, offering insane financial benefits for the sake of the deal. 
So in case, you noticed your favorite actress wearing a surprisingly ugly dress, don't feel sad for her, she probably got a couple of millions for her to consent to that look.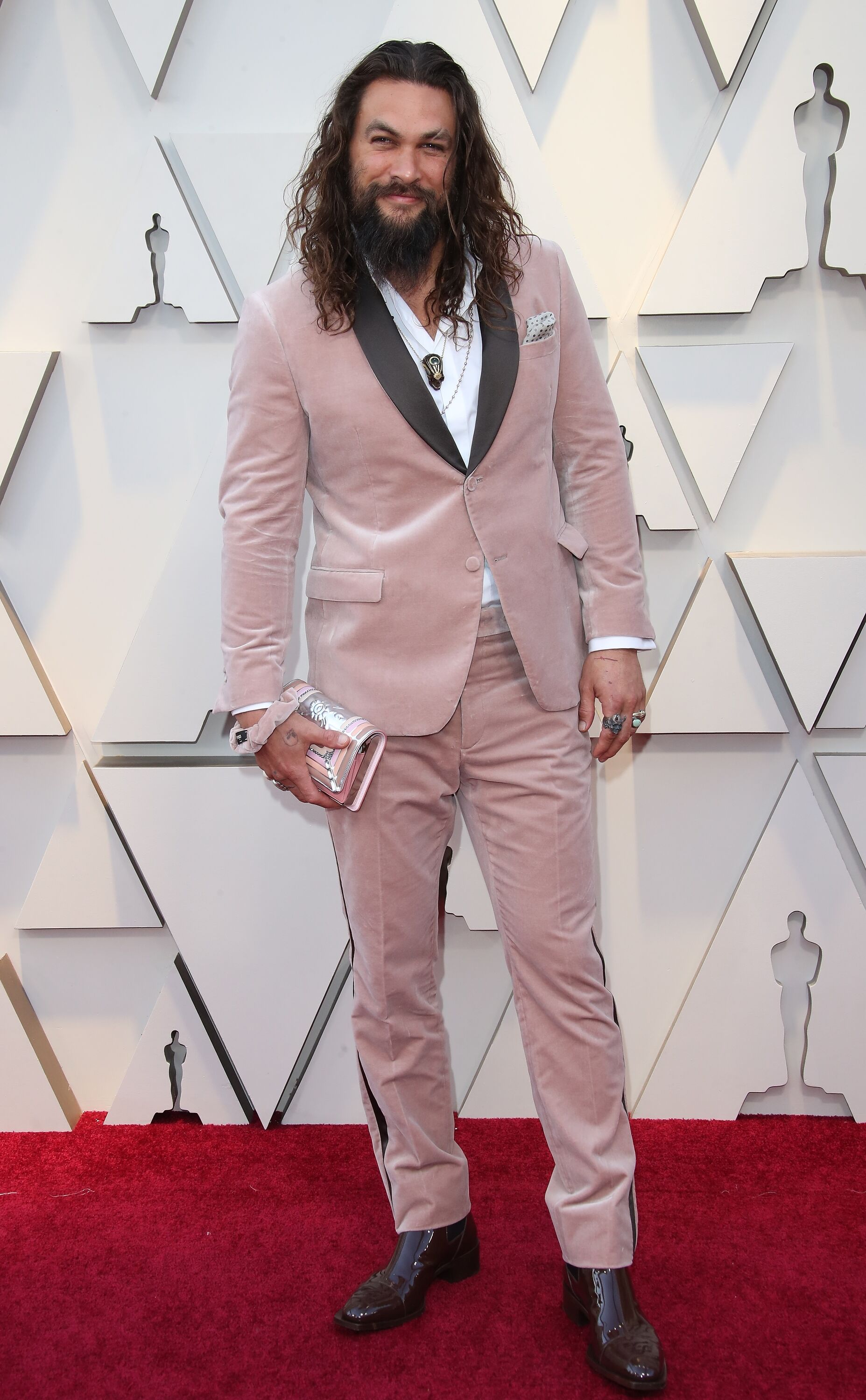 ---
#6 Humor saves it all
In case something goes terribly wrong, like, for example, somebody accidentally fails to announce the right winner for the best picture, there's a strict rule that whatever happens, a bunch of jokes needs to cover it. That is why there's a village of comedy writers backstage to help the host in the most awkward moments.
And this is also the truth behind Kimmel's self-ironic monologue after La-La-Land was mistakenly announced as the winner. In a right or wrong way, the actual winner receives their deserved award and what happens next? Actually, there's a rule for that too!
---
#7 You win, - you move!
Regardless of you winning in the 20th minute or at the end of the ceremony, right after your speech, you have to go for a rapid-fire Q&A session with a packed room of journalists. With cheesy questions like: "how does it feel to win?" and "where will you keep your trophy?" And reporters tend to ask the very same questions that the nominees have already answered during the red carpet.
---
So not only do the stars have to pull themselves together, they also have to come up with creative and diverse answers for questions they've probably heard a thousand times. The nice thing about it is that winners can ask for a break during the questioning to find out if their friends or co-stars have won or not. As the backstage monitors show the ceremony during the Q&A session.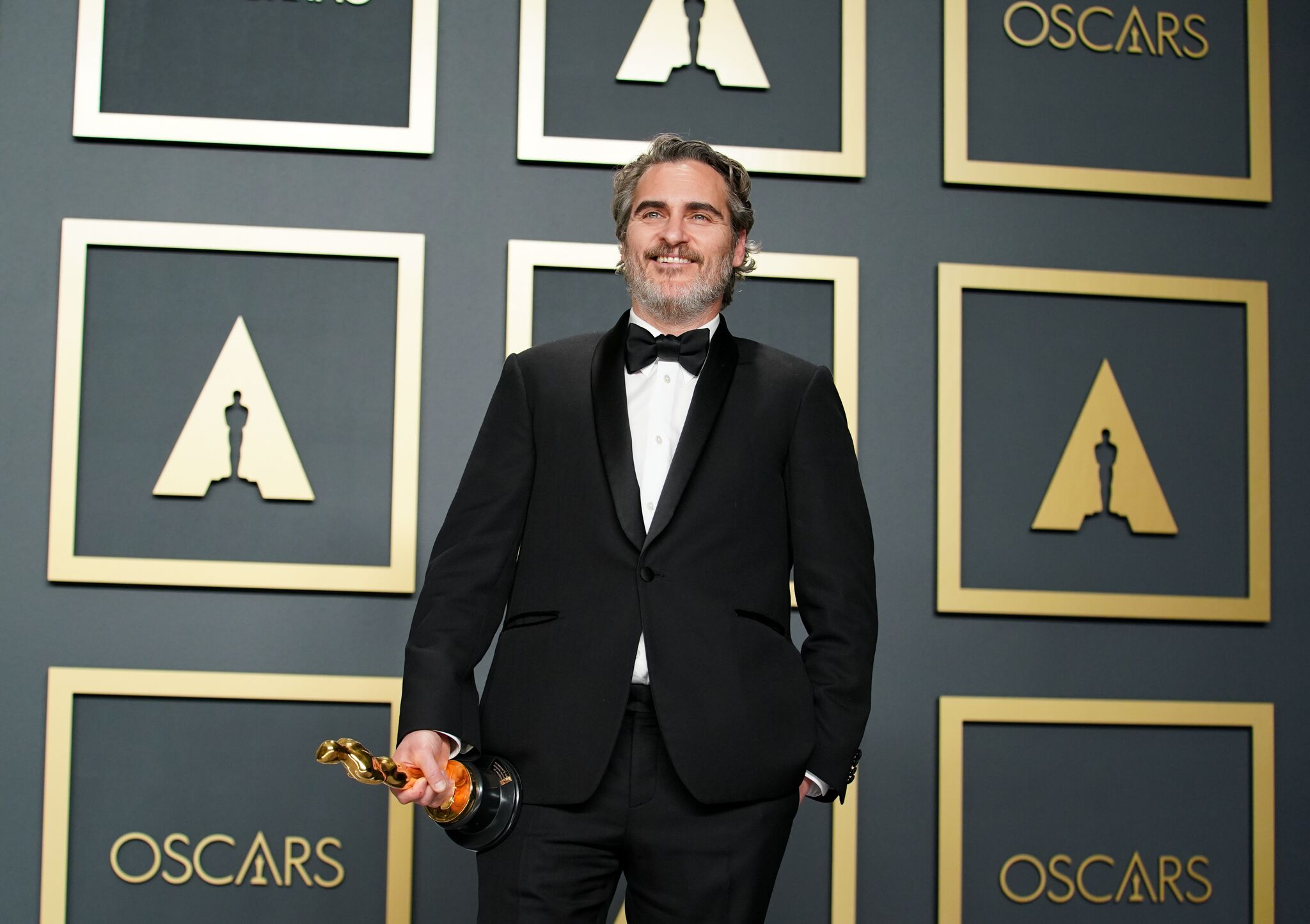 ---
#8 Make it short
The last rule we want to end with are the winners' emotional speeches. Bad news for moms, dads, yoga teachers, and other people who supported the stars on their way to stardom, as the lucky ones have only 45 seconds to express their gratitude on stage. If the winner doesn`t stop on time, the orchestra will do their best to make them leave.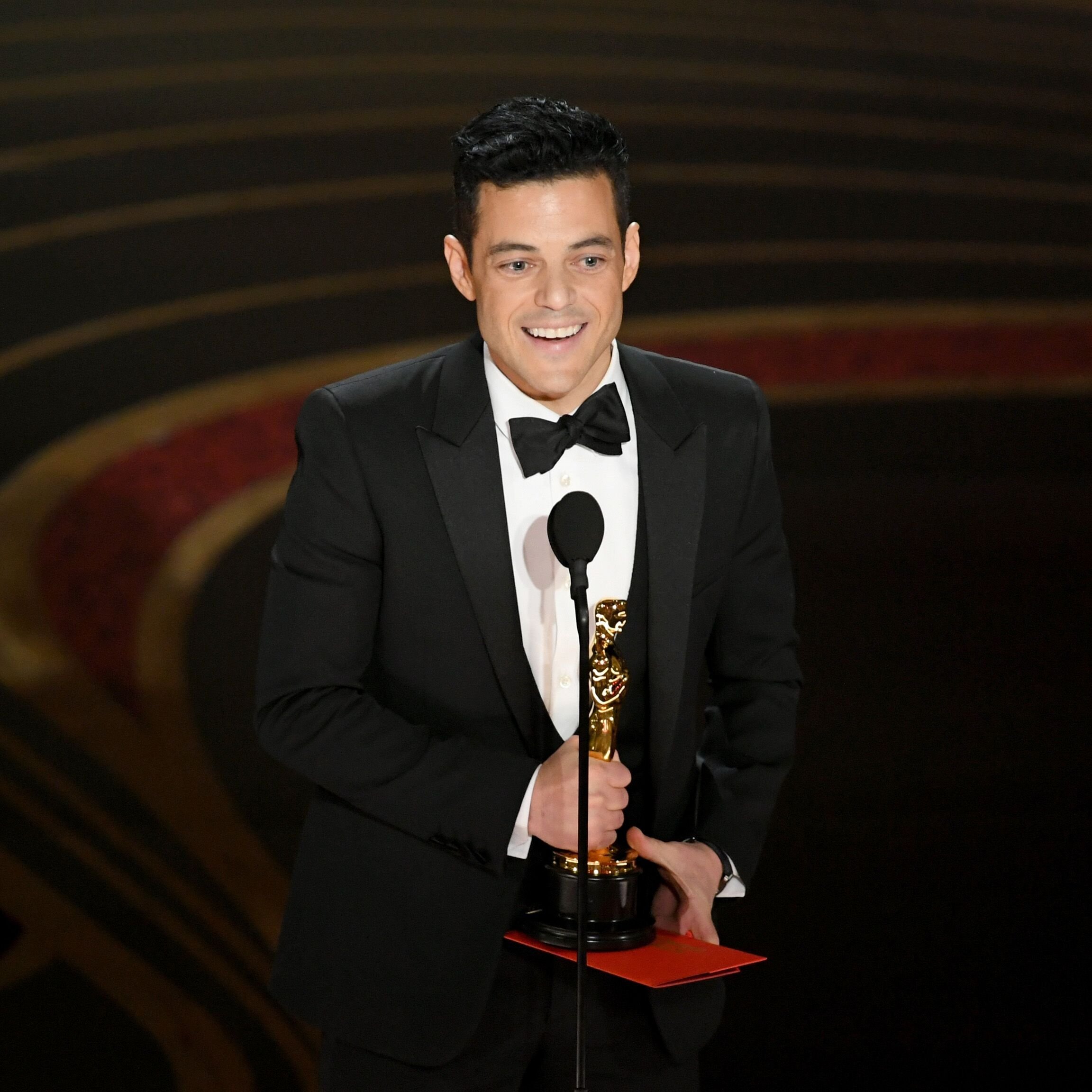 ---
Some Oscar owners even made jokes about those musical interruptions. Like that time when Julia Roberts won her first golden man. By the way, her little joke worked just fine, as her emotional speech lasted almost 4 minutes!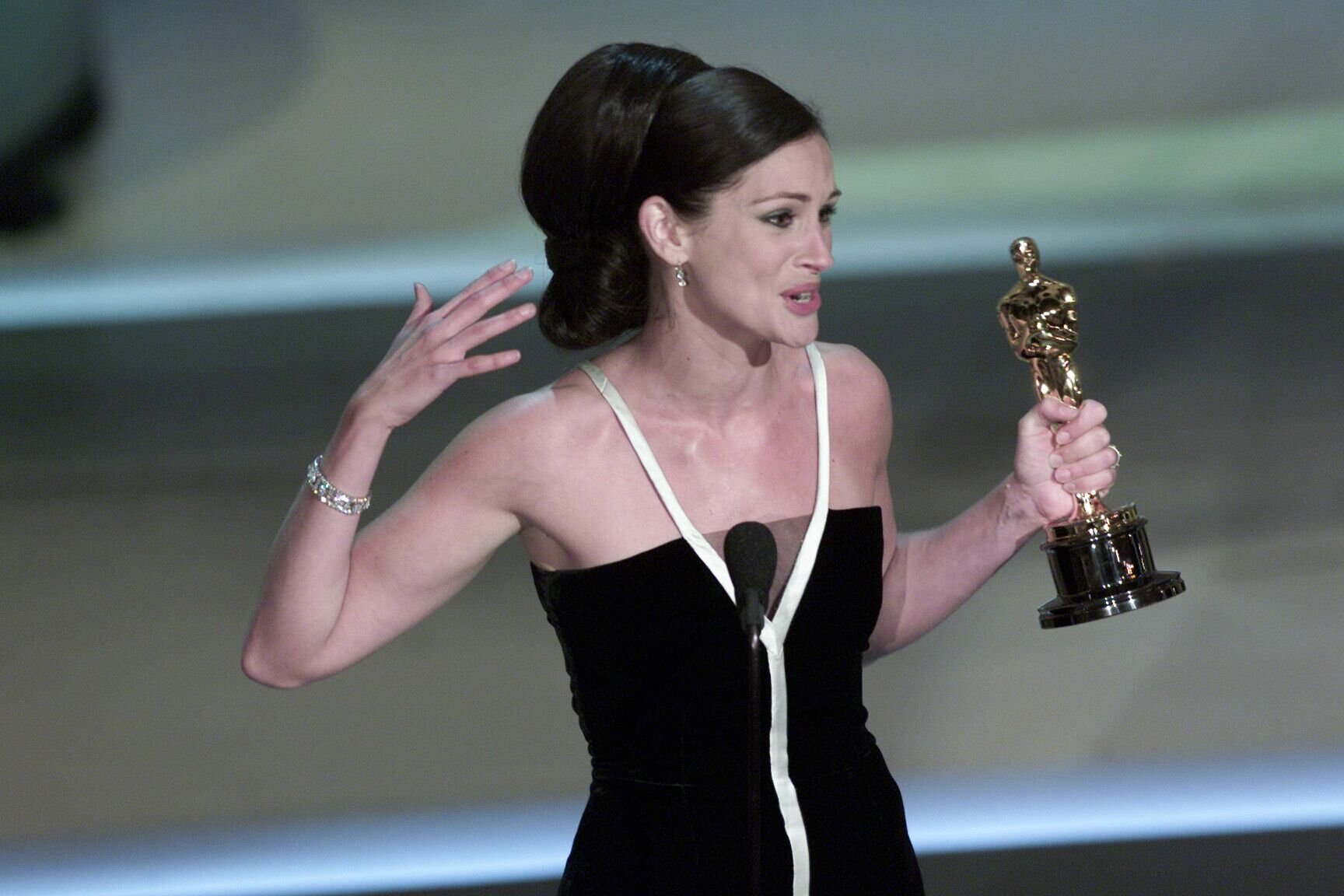 ---
But some actors do the opposite and give the shortest speeches ever. That was exactly the case with the legendary master of horror - Alfred Hitchcock. When he received the statuette he literally only said two words: "Thank you".