The Big Bang Theory: 12 Behind-the-Scenes Details
Although The Big Bang Theory has been long over, true fans keep rewatching their favorite episodes. We dug up some facts about the show you never knew about! Find out how the word "Bazinga" was invented, how to eat food while filming, and not choke to death, and learn the real reason why the two main characters are called "Sheldon" and "Leonard."
---
#1 THE SECRET BEHIND "BAZINGA"
Have you ever wondered where Sheldon's catchphrase came from? Stephen Engel, one of the show's writers, used to say it after he played a prank on someone. Do you remember the first time Sheldon said "Bazinga"? We think it was in the season 2 finale... But the interesting thing is that the word wasn't in the script!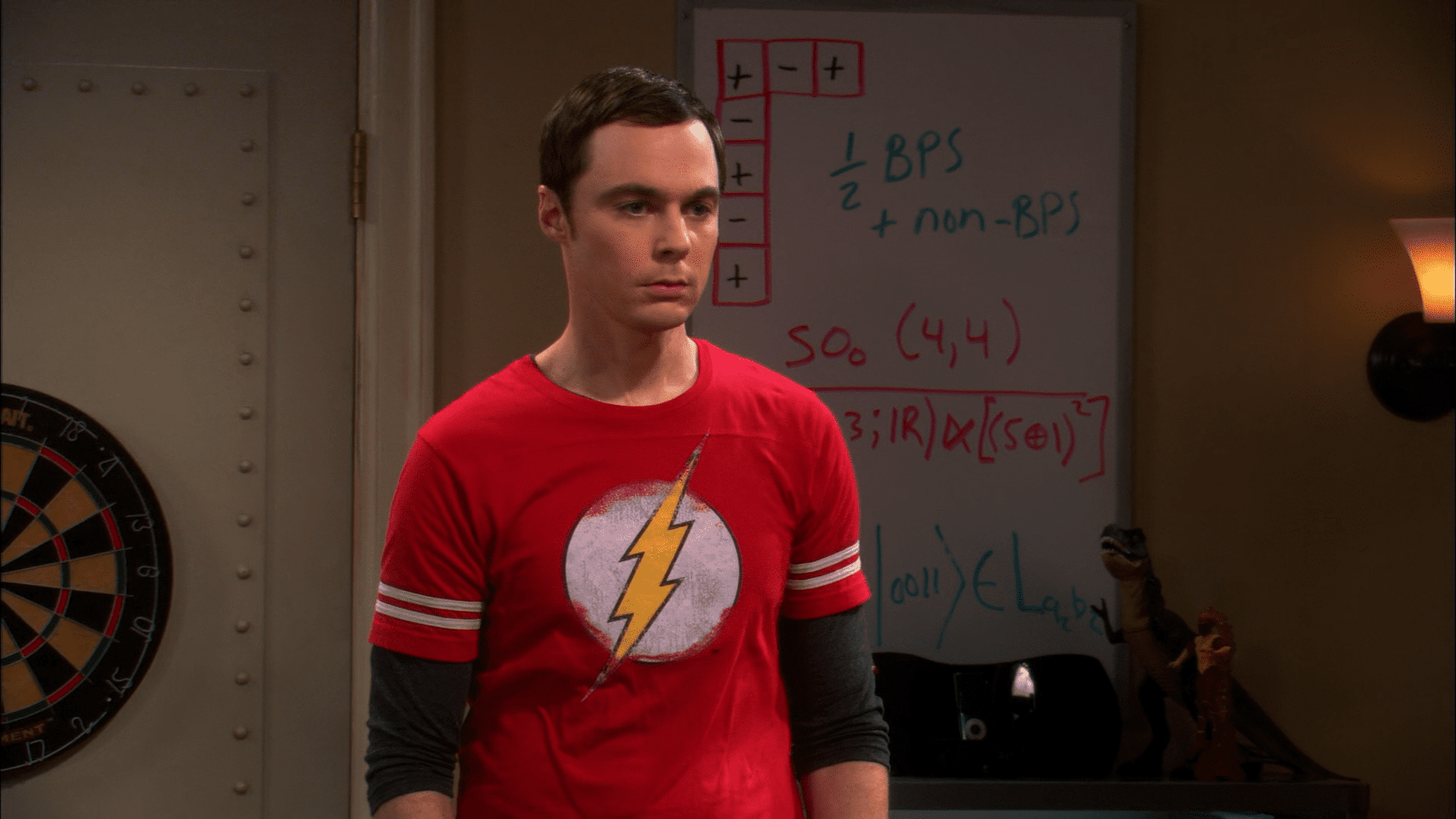 ---

"It was one of those moments where we'd work on a scene and then you'd go and take notes from the producers and writers," Jim Parsons remembered.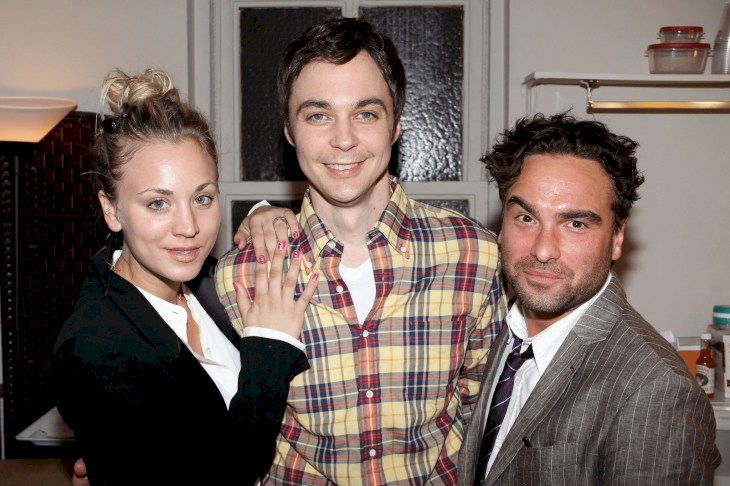 ---
According to Parsons, using the word was 100% completely spontaneous! "It was like 'That would work in here. What if he said "bazinga" after that?'" And that is how the legendary catchphrase was born. By the way, the word Bazinga had a very interesting influence on modern science. Just recently, in fact!
---
#2 THE UNEXPECTED INFLUENCE OF "BAZINGA"
The Big Bang Theory deals with science a lot, right? AND! There are lots of new species being found - even today. So it begs the question: Shouldn't they call some of the new species names that pay tribute to the popular show? No worries. That was already done a couple of years ago. In 2012 a new species of orchid bee was named "Euglossa bazinga".
---
And later a new species of jellyfish was named "Bazinga Rieki". Cause scientists have a sense of humor too! So why not have a little bit of fun then? Maybe in the future, we'll hear about more species being named after Bazinga? We hope so.
---
#3 JOHNNY GALECKI AS SHELDON COOPER
"Nooooo! Nobody can play Sheldon better than Jim Parsons did!" That's what you might say hearing that Galecki was originally meant to play Sheldon. But no worries. It was a long time ago! Even before the first script was written. In his interview with Larry King, Johnny Galecki remembered how it happened: Chuck Lorre and Bill Prady came to him with the idea of playing Sheldon.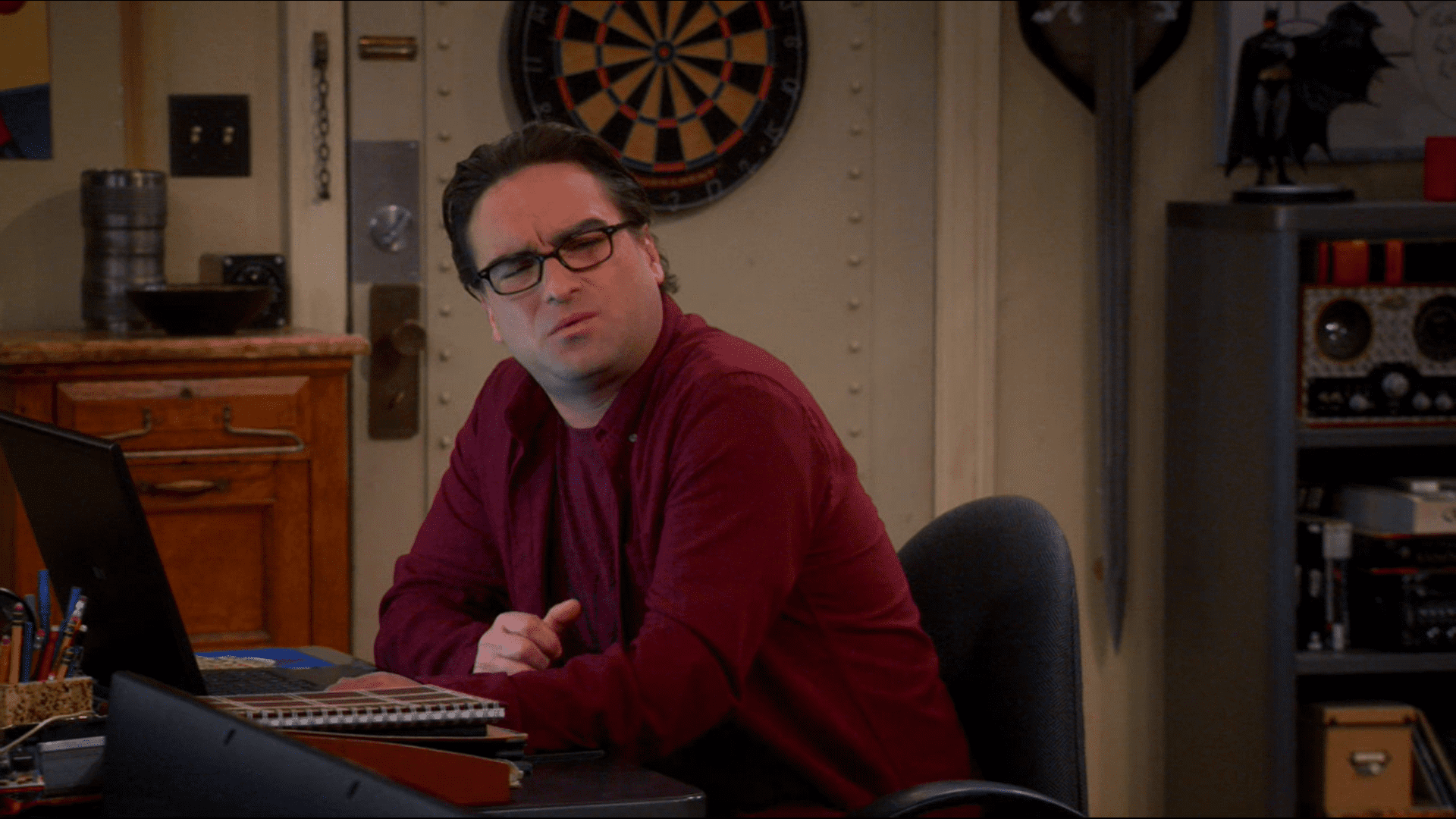 ---
The only thing they had at the time was a couple of pages, which Galecki read. He loved everything about it, except for one thing... The actor found himself much more drawn to another part. To Leonard's character. Galecki told Lorre and Prady that, and he remembers being worried about whether or not they would accept his proposal. But they actually liked it!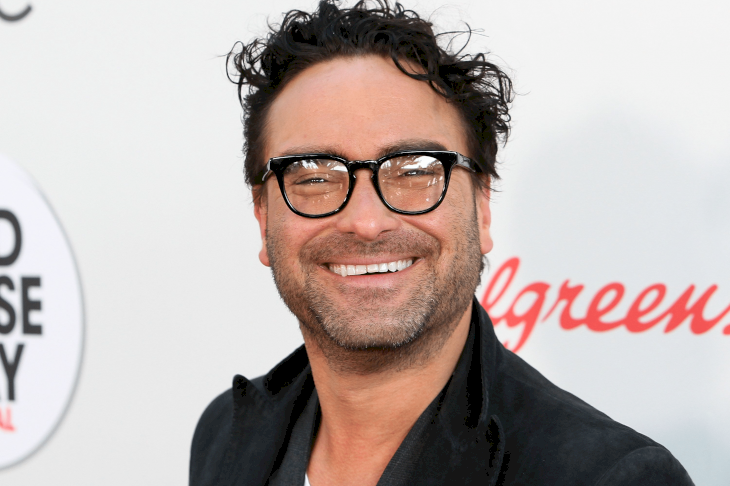 ---
#4 THERE ARE NO LENSES IN LEONARD'S GLASSES
As most fans know Johnny Galecki doesn't wear glasses in real life. But he really wanted his character to wear them! And this introduced a number of problems on set... All the cinematic lights on set caused major glare in Leonard's glasses, making it impossible to film the scenes properly!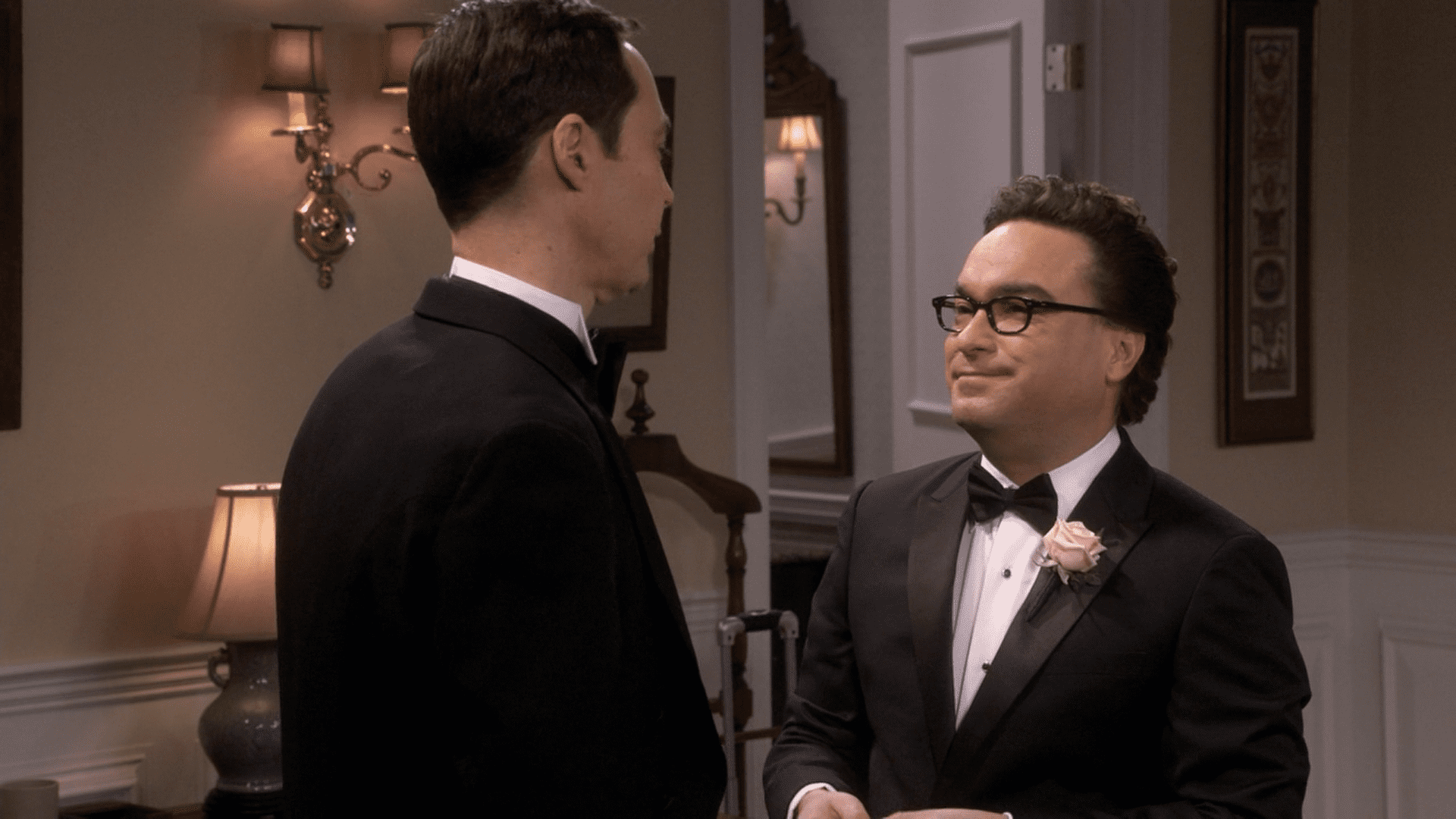 ---
So a compromise was found: Galecki could wear glasses BUT! without lenses in them. Smart, isn't it? And just like that, Leonard could appear in the show the way we know and love him. Admit it, it's almost impossible to see that there are no lenses in his glasses, right?
---
#5 HOW REAL WAS THE SCIENCE PART?
We're sure that you must have wondered about this at least once while watching the show. And the answer is... It's pretty accurate! That's all thanks to a special man: David Saltzberg and he's a professor of physics and astronomy at the University of California.
---
The show producers often asked him to provide feedback about different points of the scripts and to include equations and diagrams for the episodes. Which David Saltzberg absolutely loved doing!
"Physicists love to nitpick," he said. "So for the 100 in the 10 million people who might watch the show, I try to get it as close to 100% accurate as I can."
---
#6 ONE FLOOR SET FOR THREE
Okay, only really attentive fans would notice this! Here's the deal: The gang lives on the fourth floor, right? And the elevator constantly doesn't work in their building. Which explains why Sheldon, Leonard, and Penny had to walk up several flights of stairs to get home. But did you notice that each floor the characters passed... was actually the same place but just decorated differently?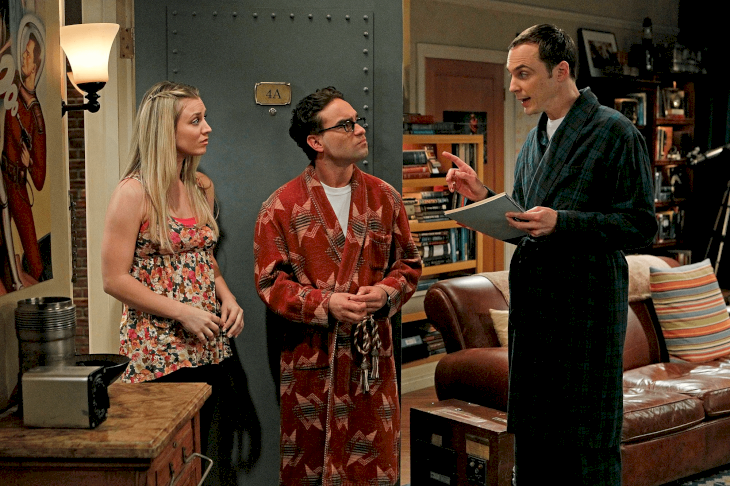 ---
Yes! There's only one set that imitates all the other floors of the building. And! There are also only 2 flights of stairs: the one goes up, the other goes down. And these stairs actually don't connect to anything! Yes-yes-yes. This trick was used in order to reduce production costs, but it's always fun to know secrets like this, right?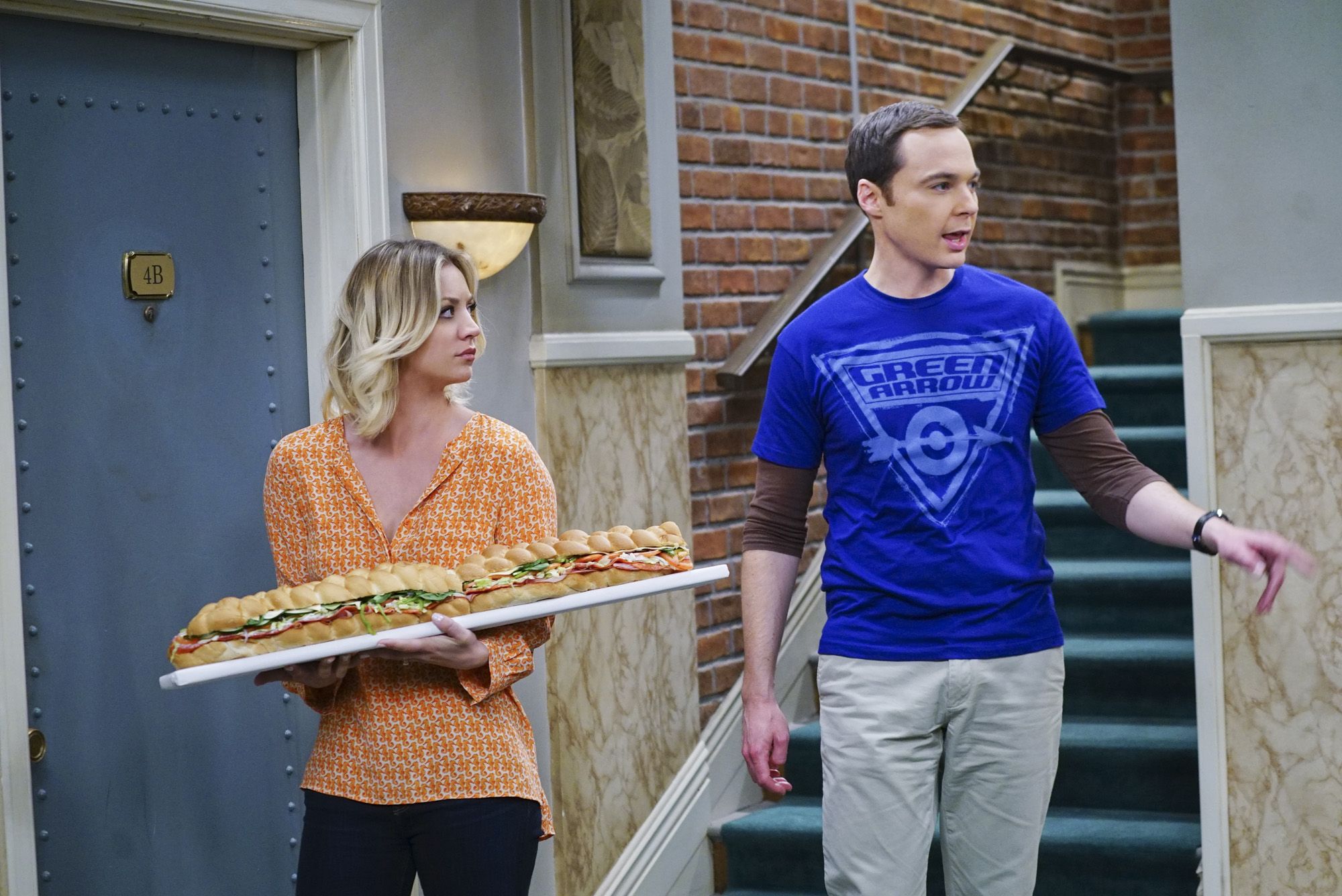 ---
#7 EATING A LOT OF FOOD CAN BE TRICKY!
We're pretty sure you noticed that the actors on The Big Bang Theory eat. Like, a lot. Do you think that was tough for them? You bet it was! Especially once you take into account that the actors often had to wait around for hours with plates of cold food before the scene was even shot.
---
That's why most of the time the cast didn't actually eat in the frame. They just pretended to. The actor who played Raj described the process in his interview with Conan: "It's tricky... you have to time your bites with the joke." said Kunal. "Sometimes you choke."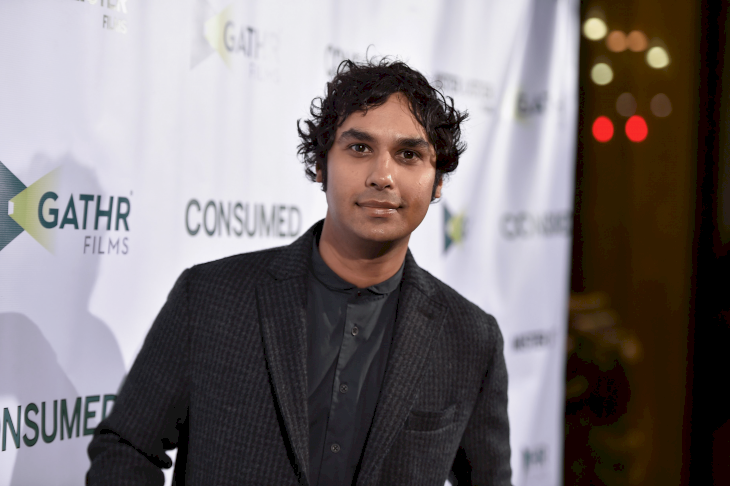 ---
Wow. Sounds like it can be a pretty dangerous job. Kunal explained that oftentimes the scene starts with the characters sitting in the living room and eating, just so that the actor who enters the room doesn't walk into a room of people doing nothing.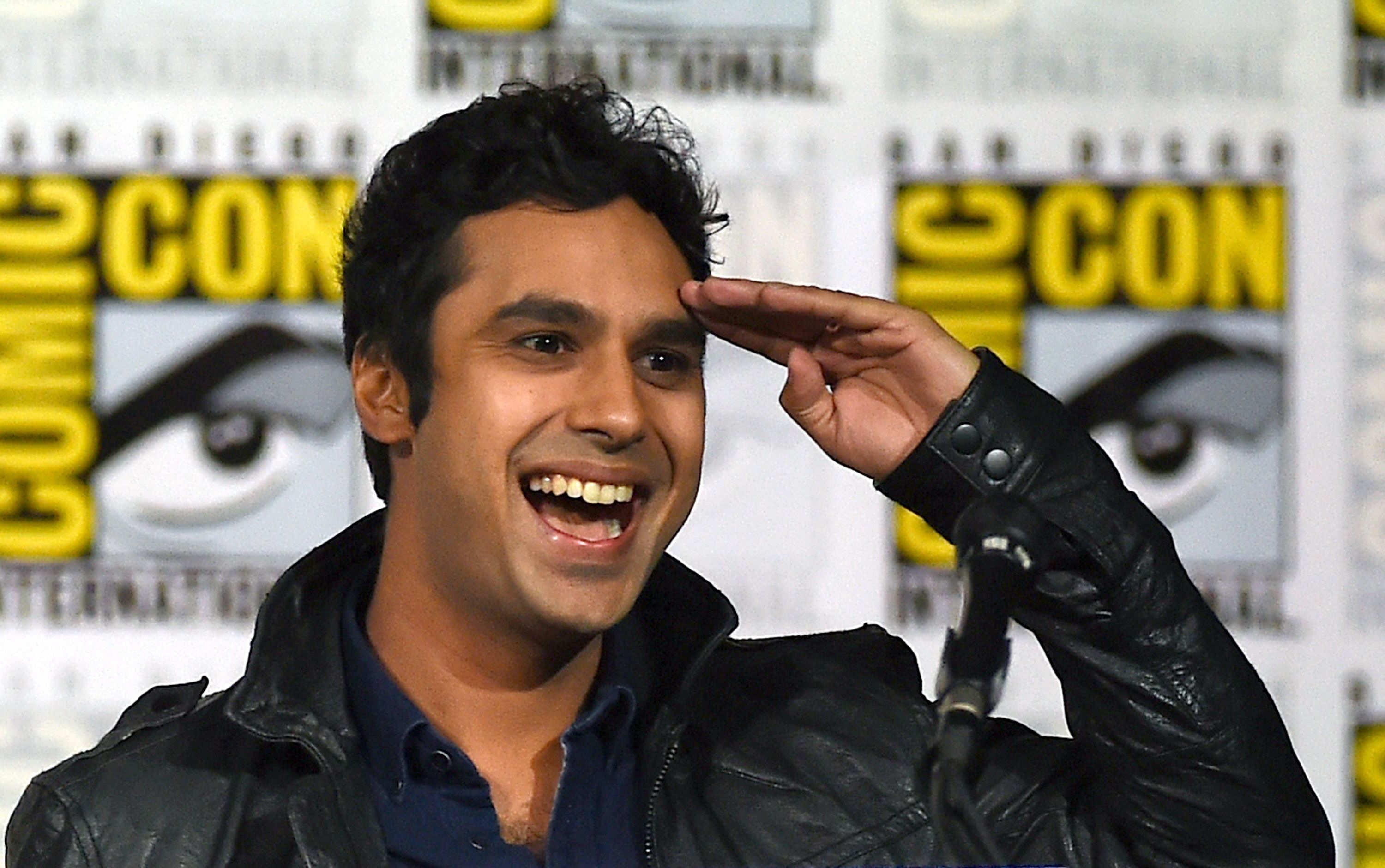 ---
Fair enough! The actors would often take tiny bites of food, chew it on camera, and when the camera turned to a different actor, they discreetly spat it out. Hmmm... did they take another bite of the same piece afterward?! Yikes..!
---
#8 THE CAST KNOWS NOTHING ABOUT SCIENCE IRL!
For the past decade, we've heard sooo much scientific terminology, that we all got used to it. But you know who didn't? The cast! Yes. Despite years of playing professors and nerds in The Big Bang Theory, the leading actors didn't learn a thing about physics, chemistry, mathematics, or astrology.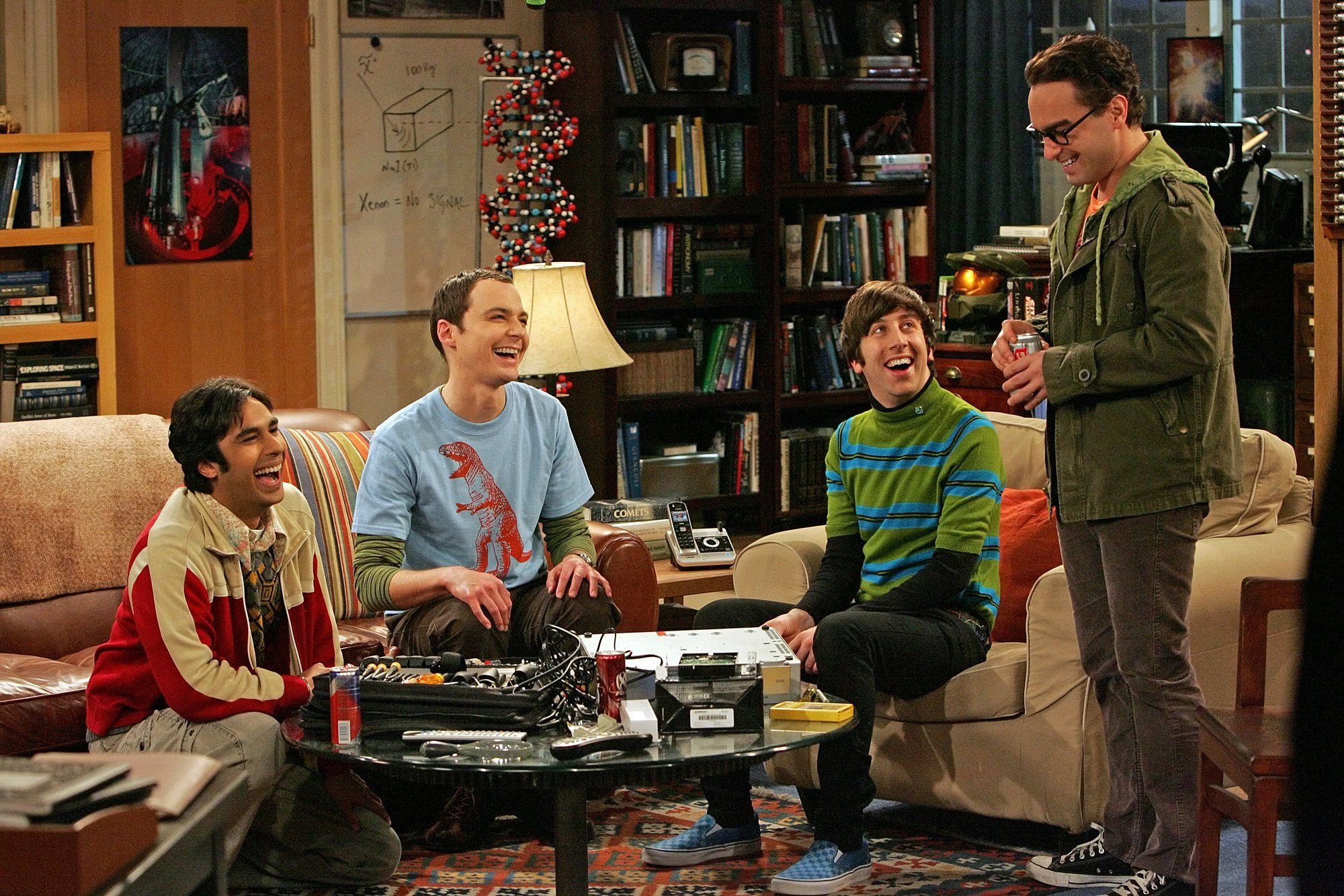 ---
For example once on The Late Late Show with James Corden, Jim Parsons was asked to recall a scientific formula. But disappointingly, he showed a horrible level of remembering and understanding formulas! Sorry to burst your bubble, guys... but yes, Sheldon in real life knows NOTHING about science.
---
Parsons confessed that because he was that bad at physics and stuff, he always dreamt of having his own version of the show. One where he would never write the whole formula but would just finish it with a few symbols, and that's how the scene would start. And the same can be said for almost every other main actor!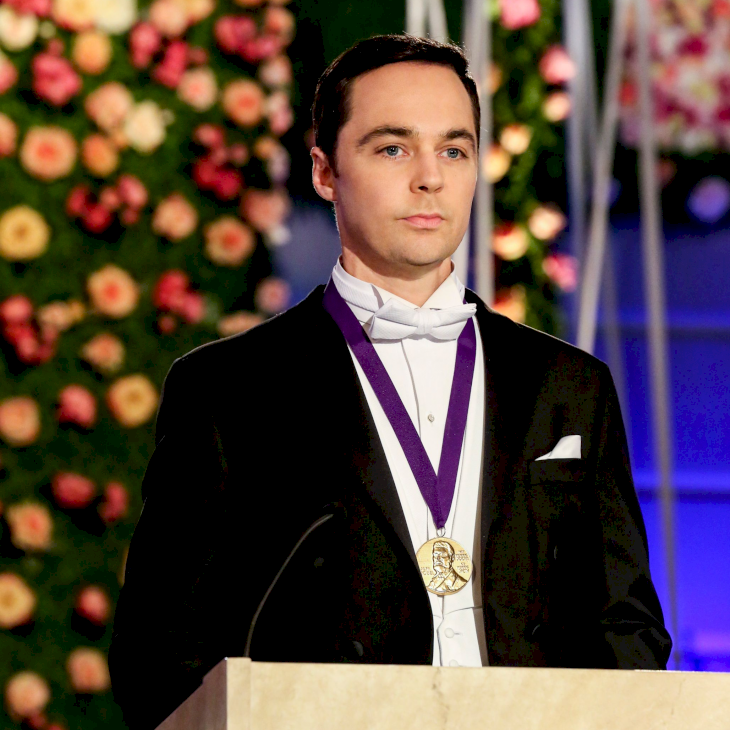 ---
The only true exception is Mayim Bialik. Sheldon's wife is indeed super-intelligent in real life. And the perfect proof of this is her Ph.D. in neuroscience. At least one actress didn't disappoint us...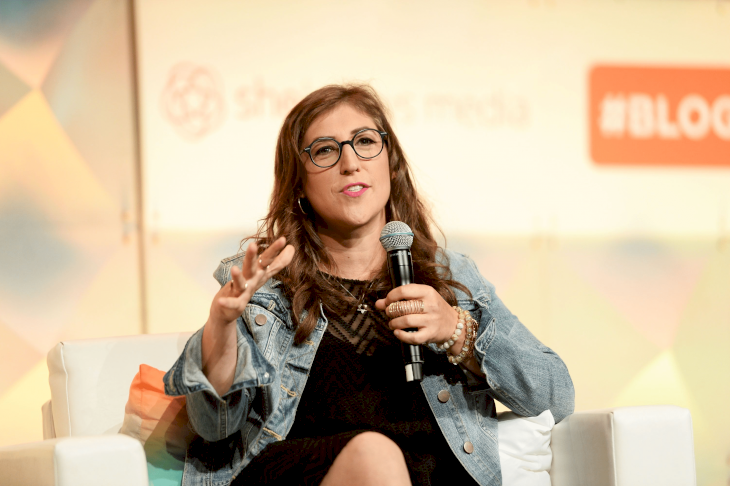 ---
#9 THE SECRET BEHIND BERNIE'S VOICE
I'm sure you can't imagine her speaking any other way than how she does in the series. But back in the days when Bernadette's character only existed on paper, the high-pitched voice of Melissa Rauch was never a consideration for the showrunners.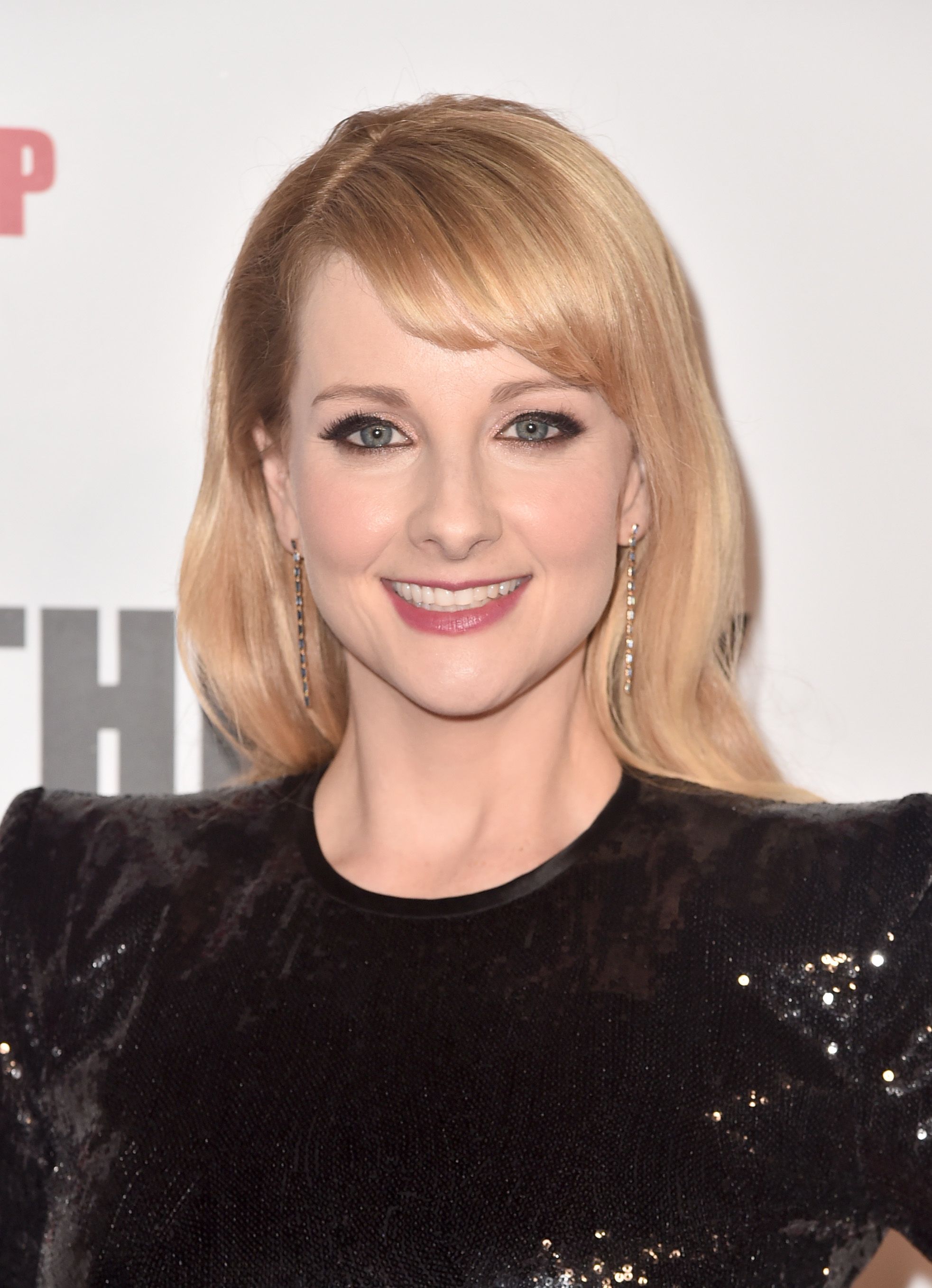 ---
But when the actress came to audition and started talking in her famous way it immediately stuck with the character! And the showrunners couldn't imagine Bernadette speaking any differently.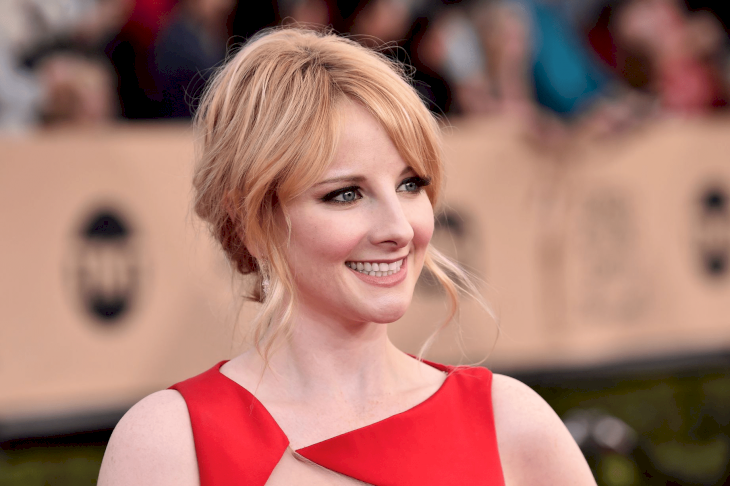 ---

"That was something that I came in with on my own." Rauch remembers. "That was something I did in the audition and then ran with it. That's actually my real voice and this is my fake voice."
---
Melissa Rauch revealed that her distinguishing voice of Bernadette was based on the way... her mother talks! With the only discrepancy being that her mother doesn't have a Boston accent. Melissa Rauch loves to say that she comes from a house of screamers.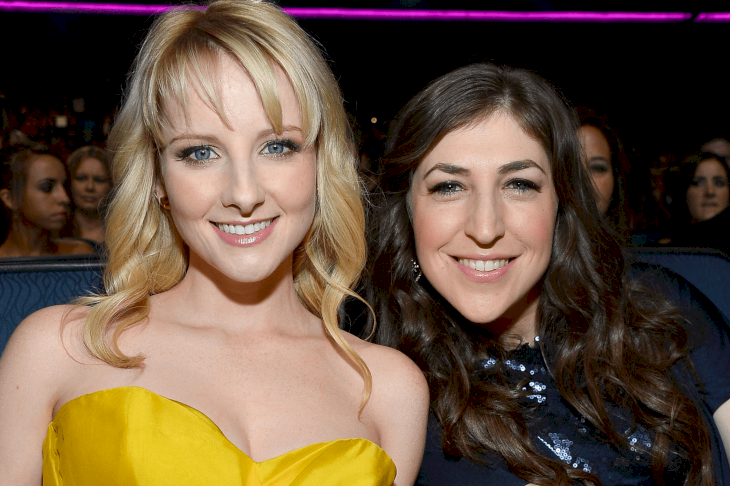 ---
Very similar to the Wolowitz family. She joked in her interview with New York Post that Mrs. Wolowitz sounds a lot like her father. Maybe that's what helped her imitate the voice of Howard's mother in the series?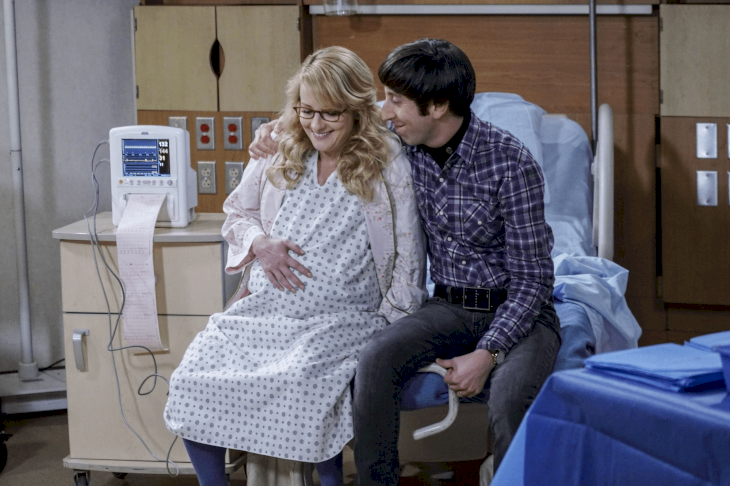 ---
#10 RELATIONSHIPS ON SET
Firstly it was impossible to even imagine these two as a couple! In the series we mean. That's why the fact that Johnny Galecki and Kaley Cuoco dated in real life might be surprising for some of you (who are not fans of digging into things at all). But admit it: this isn't the first time we've heard about two actors falling in love with each other on set.
---
As sad as it was, Galecki and Cuoco didn't last as a couple. But what we know for sure is that they dated for at least 2 years. Now Cuoco is happily married to Karl Cook and Johnny Galecki is dating another woman named Alaina Meyer.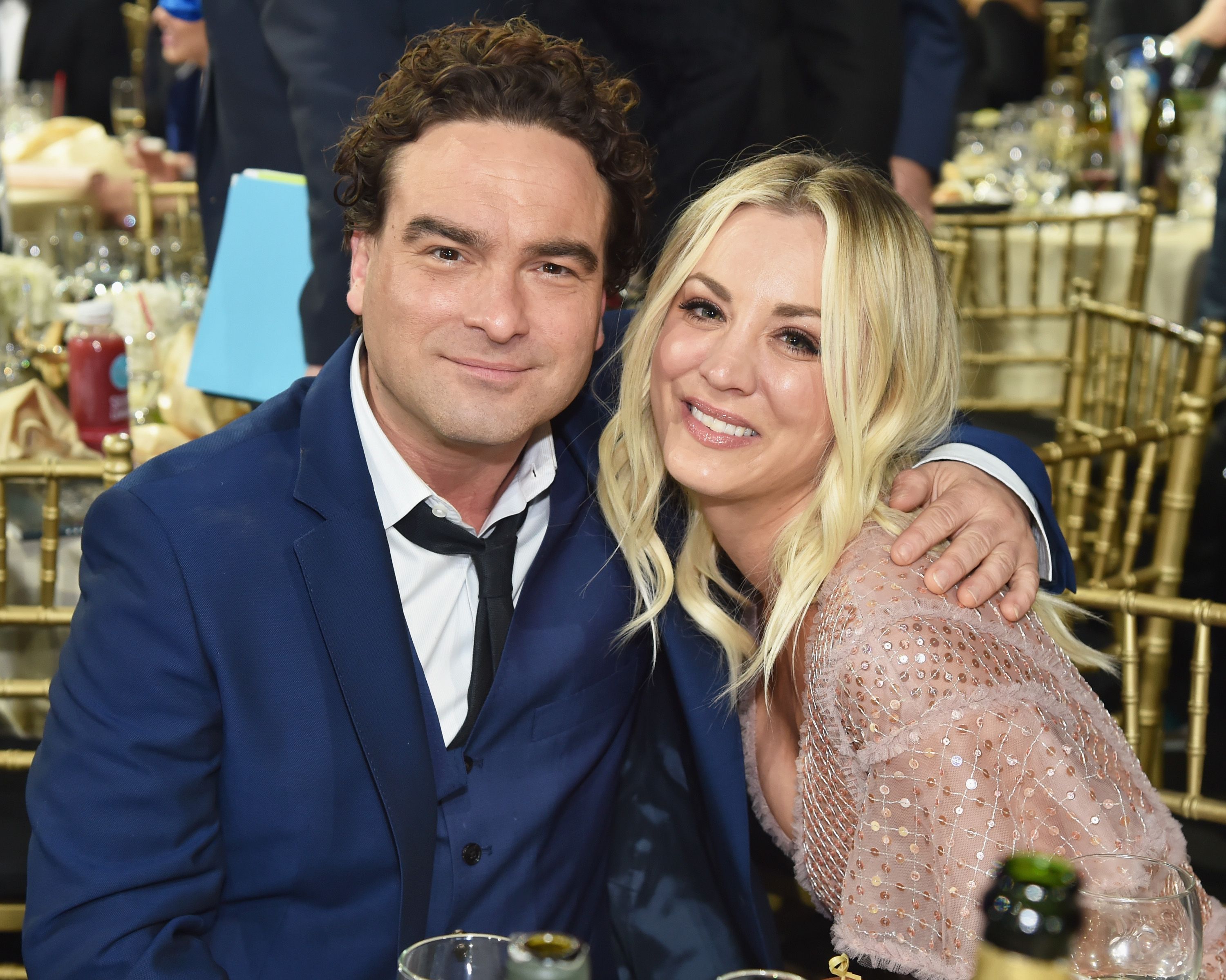 ---
11 THE UNAIRED PILOT
Yes! There were 2 pilots of The Big Bang Theory. The first one we all are perfectly aware of, but the second one could be a pleasant surprise for most of the fans. The show creators Chuck Lorre and Bill Prady made a pilot to pitch for big networks a year before the first season premiered, and the networks didn't like it as it was. What was the deal?
---
The big bosses liked the concept a lot. They also enjoyed Jim as Sheldon and Johnny as Leonard. But they didn't like the other actors who portrayed the rest of the characters. They also didn't enjoy a lot of the plot twists that the original script had.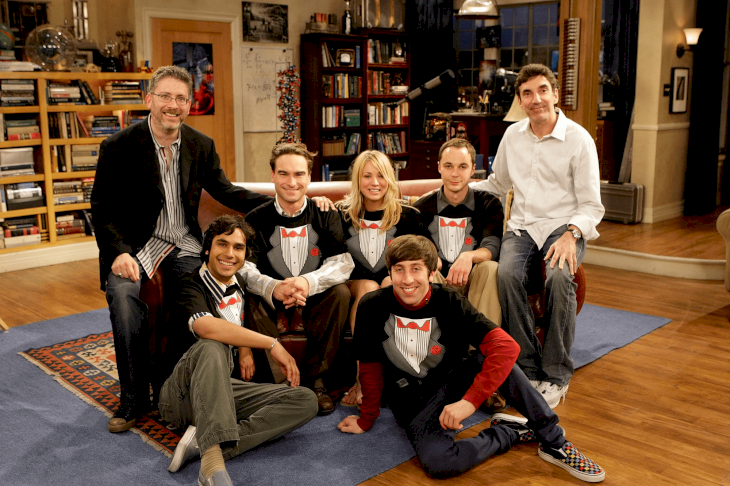 ---
But realizing that potentially it was a really great TV show, the big bosses said: "Let's do it again!" So the actors were changed and so was the script. And that's how our favorite gang came to be - the way we know and love them! By the way, you can find this unaired episode and watch it on the network. 
---
#12 THE SECRET BEHIND "SHELDON" AND "LEONARD'S" NAMES
We bet you didn't expect it, but there's indeed an Easter egg in the names of the two protagonists! Cause why not? The showrunners wanted to pay tribute to a television producer named Sheldon Leonard. That's one name, kids. This guy is known for his work on the legendary The Dick Van Dyke Show.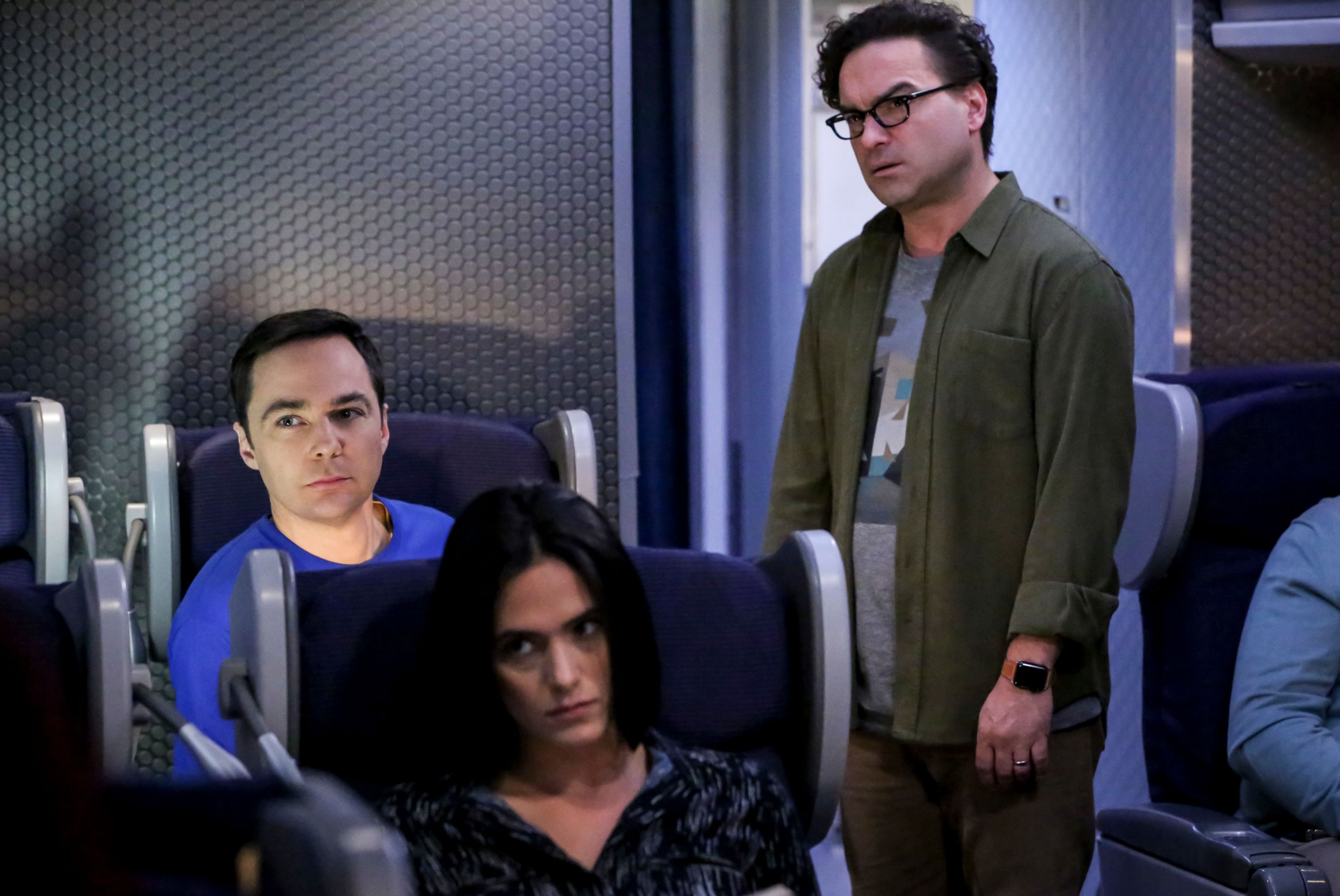 Sheldon Leonard is also famous for acting in such movies as "It's a Wonderful Life", "Guys and Dolls" and "To Have and Have Not". He passed away in 1997 at the age of 90, but you can be sure that his memory lives on. With the help of The Big Bang Theory!