5 Key Rules The Kissing Booth Cast Has To Follow
The Kissing Booth film series introduced us to some new talent and kept us wanting more rom-com fun. But behind-the-scenes cast members were forced to cover tattoos and follow a strict diet and exercise routine. Read more as we uncover the strict rules that contributed to what is a successful teen film series. 
---
1. NO MAKE-UP AND TATTOOS
Joey King is one of the most confident celebs we know. She felt totally comfortable shaving her head for a role and walked around Hollywood with an inch of hair like a boss. Though the studio was pretty cool for letting her ignore the standard "no drastic hair changes" rule, make-up is not up for debate.
---
When the shooting day starts, every minute is at stake as delays in production cost thousands and thousands of dollars. That's why make-up artists cannot waste time taking off old make-up. We are sure that the no make-up rule totally doesn't bother Joey King, but one thing on her body needs serious foundation every day before the cameras roll.
Joey and her little sis Kelli got matching bear-shaped Ursa Major constellation tattoos that have a very deep meaning. Turns out that in 2016, Kelli was hit by an 18-wheeler semi-truck while riding her bike. Fortunately, Kelli recovered from this horrible incident and made a post, calling her elder sister "Biggish Bear".
---
So it's probably no coincidence the girls chose a bear-shape tattoo as a symbol of their strong sister bond. Despite this deeply meaningful drawing on Joey's ribcage, the make-up artists have to cover it before shooting for the sake of her character. Joey also has a tattoo in kanji characters on the back of her right arm, which she got just before hitting the SAG Awards in January 2020. 
---
2. EXHAUSTING WORKOUTS
Every film production has its own strict rules that everyone on set has to follow, so they stay on a schedule. While some rules are clearly made for creating a healthy and safe space, some of The Kissing Booth cast rules are pretty extreme, and poor Jacob Elordi probably went through the toughest of them.
---
When filming started back in 2018, Jacob was already in pretty good shape, but the script description of his character put a lot of pressure on him. Jacob revealed to Men's Health that he was constantly worried that he wasn't ripped enough for the big screen and had to intensify his workouts.
When filming began he had a strict rule that he had to go to the gym 7 days a week, twice a day so he would look perfect whenever the camera was on him. Which is like 90% of the movie, cause if you think about it, Noah is half-naked in almost every scene!
As Jacob said: "At the time, I was super young and got thrown into a world where everyone wanted to talk about my body… it really bothered me."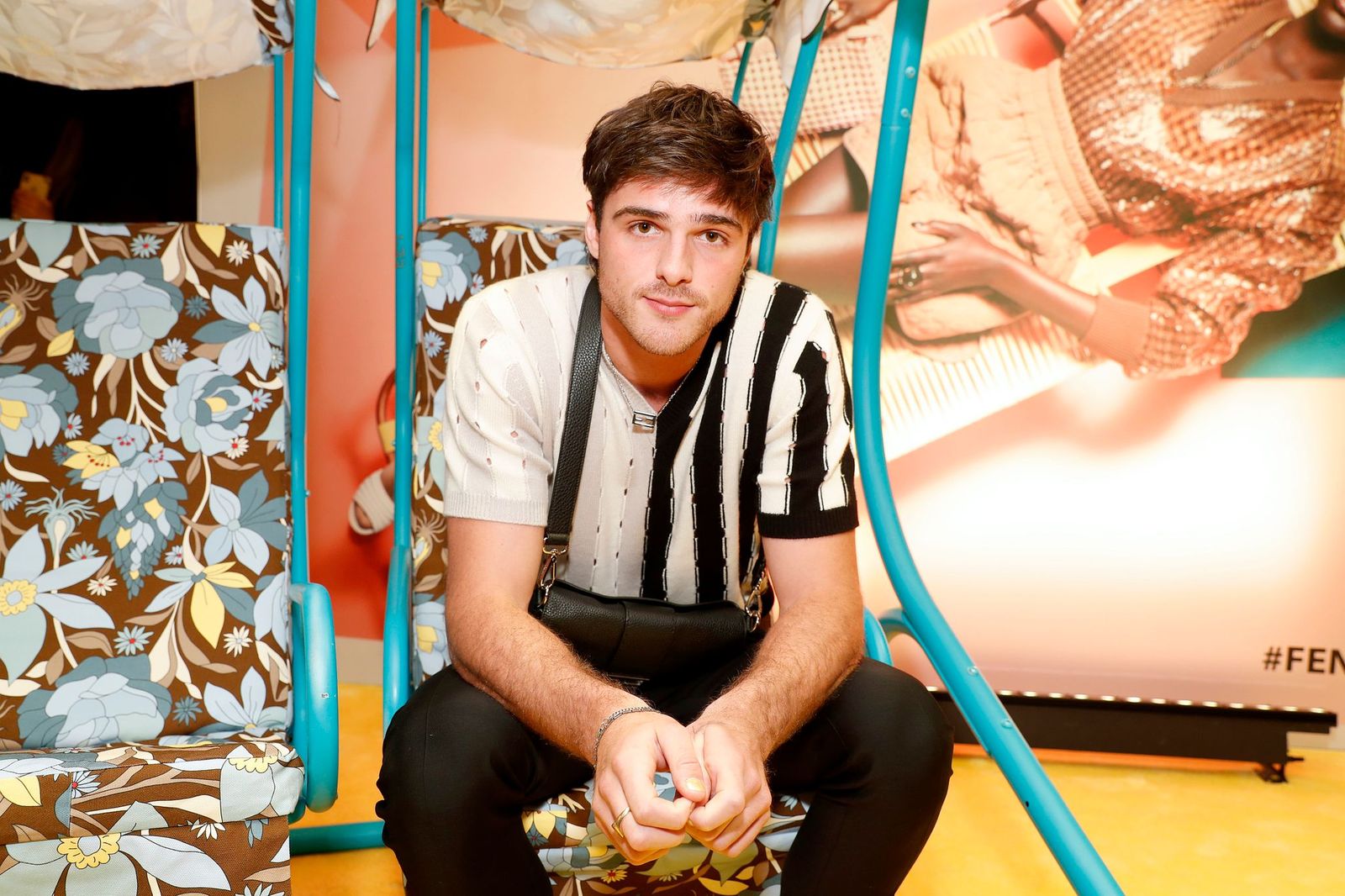 ---
It was so bad that it made Elordi regret it. He was no longer identified by his talent but rather his great looks and model appearance. Jacob's dislike for this new image was so strong that, instead of getting bigger, he actually slimmed down for his next role as Nate in Euphoria.
 Elordi said: "[The Kissing Booth] was all about sculpting and making sure I had this figure that I thought the character needed. Now, it's more functional. I wanted to be a blank canvas and be more concerned with my health."
---
It took some time for Jacob to re-evaluate his Kissing Booth workout routine and forget about doing only heavyweights. Today, Elordi is an avid fan of yoga and pilates, which he practices for an hour each day. Being back home in Australia, I cannot imagine what could be more wonderful for Jacob than finding zen in his beautiful surroundings!
"I hope, with everything going on in the world, that the movie can give them some sort of reprieve for two hours. I hope they get a smile and find a great amount of joy in watching the movie. That's all I can really ask for." - Elordi told Men's Health.
---
Would you be able to handle such an extreme style of working out? In contrast, Joey King has a very different experience with dieting and working out. While shooting in South Africa, Joey posted a picture of a gorgeous sunrise over Table Mountain.
The view is magnetic, of course, but it's her ripped core that had our full attention! She is SO fit! Joey says she just listens to her body: she tries to eat healthily and exercise but she doesn't go crazy. She says it all comes down to balance and if she feels like pasta and bread for dinner she is going to have it.
"It's not about how you look–it's about taking care of your body so you can be the best you."- she told Women's health.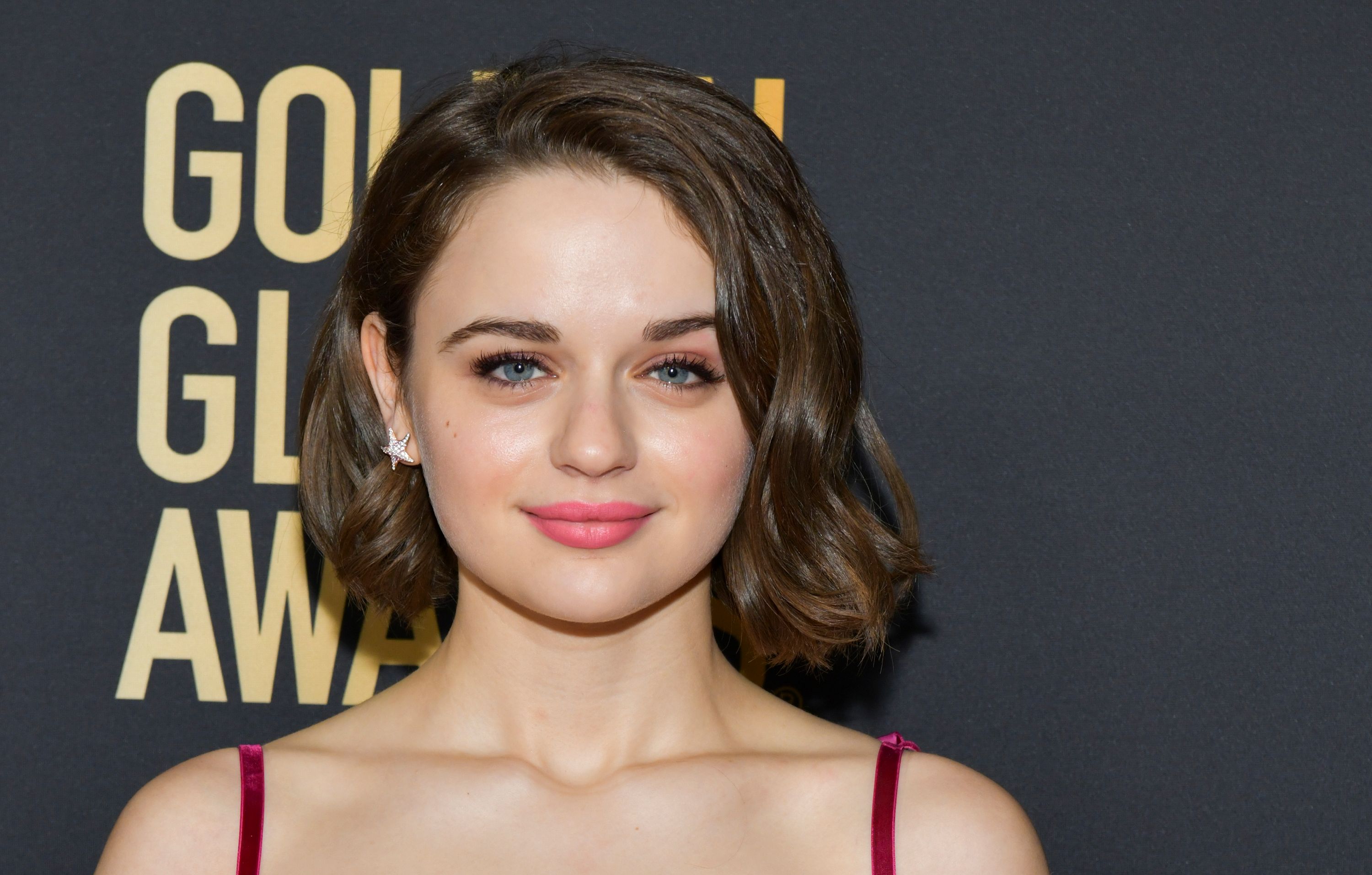 ---
3. STAYING LOYAL TO THE PROJECT 
It shouldn't come as a surprise but most celeb interviews are somewhat scripted beforehand. Usually, the actors get the list of questions in advance so they can prepare for an interview. However, they also have to keep in mind that they are representing the project and have to be careful with what they say - otherwise it may ruin their career.
---
We've already seen how much trouble Jacob Elordi's "resting face" caused when fans started accusing him of showing no interest in his work. Actors shouldn't say anything negative about their co-stars of the project, or else the drama steals attention from the movie.
Funny enough, it looks like Joey and Jacob aren't following this rule as much as they should be. Is it working for the movie though? Let's see. In an interview with Cosmopolitan, Joey King opened up about how hard it was to be forced to kiss an ex, but for the sake of the character, she was willing to do whatever it took.
---
While that's some real drama, Joey stayed super professional, which only fueled fans' interest in the movie. Unfortunately, Jacob Elordi has gone way beyond breaking this rule. In a recent interview with Variety, Jacob was asked about The Kissing Booth 2 ending and fans were furious with his answer:
"I haven't seen it. You've seen more than I have. I don't know if I'm allowed to say that, but I haven't. Do you like it?"
---
While the interviewer said he thought it was cute, Jacob asked him not to lie about it. Fans were very upset with his answer, calling him the new Robert Pattinson and Zac Efron for shading the franchise that made them famous. On top of that, Jacob lied about not seeing the ending.
The truth came to the surface when Joey King posted a Tweet saying that Elordi saw it and he's just lying. While some actors do indeed feel uncomfortable watching themselves on the screen, Jacob clearly lied to his fans because of other reasons and it was deeply offensive to some.
Breaking the rule of staying loyal to the project can come with a very big cost of losing future jobs in Hollywood. Hard to blame the studios for not being willing to work with people who are known for having a diva attitude. Hope Elordi can make amends with his fans and directors and escape the Twilight Curse.
---
4. LEARN NEW SKILLS AT ALL COSTS
While casting directors are looking for standout talent, it's extremely hard to find someone who's versatile in everything from riding a motorbike to singing and dancing. That's why if an actor fits the role perfectly but doesn't have the necessary special skill, there's no excuse for not learning it.
---
And that's exactly what happened to almost everyone on the cast. Taylor Perez for example was sure that he failed the audition because he didn't match the call description. The casting directors were preferably looking for an American Idol star, who could play guitar.
But they fell in love with Jacob and decided to cast him despite his lack of musical and dancing abilities. As Taylor said: "It was like, 'You start dance and guitar rehearsals next week!' Did we ever. We practiced dancing for hours. Hours! [..]" Well, the exhausting training definitely paid off!!
---
Meanwhile, Jacob Elordi had to learn how to ride a motorbike on the set of the first movie. As he revealed to Just Jared: "On the set of The Kissing Booth, I learned how to ride a motorbike and have been obsessed since. Mum, if you're reading this… I'm buying a motorbike."
Meganne Young also had to learn how to ride a bike for the first time on the set of The Kissing Booth 2. The stunt coordinator was really cool and even gave her some lessons. As they say, better late than never!
---
5. BE NICE TO YOUR CO-STARS 
A healthy work environment is extremely important to the studios, so being nice to your colleagues is one of the highest priorities. Now that more and more celebs, including the cast of Riverdale and Glee, have come out about hard times they faced on set, studios want to make sure their image is secure.
---
Knowing how hard it was for Joey and Jacob to film together, these two deserve a lot of praise for keeping it professional. They both did an incredible job playing lovers, so fans wouldn't notice even the slightest tension between Elle and Noah. Other co-stars also had good times hanging out together in South Africa.
Joey and Joel are best friends in real life and they had the greatest times of their lives filming, while still finding time to include the new cast members into the family. As Maisie Richardson-Sellers said: "Everybody has those first day nerves of thinking, 'Am I going to fit in? Are they going to be welcoming?'
---
And they completely opened their arms and hearts to working with me. It was a seamless transition. Definitely a family I'm going to maintain." Taylor Perez and Joey became so close that fans started to ship them. After all, the two spent an incredible time celebrating Joey's birthday together.
As Joey told Seventeen: "Being back on set was like having a really big family back together again. It was wonderful."