The Reason Steve Carell Left The Office
It's not only The Office fans, but also its actors that want The Office reunion. However, Steve Carell's Space Force on Netflix might prevent it from ever happening. The success of Steve Carell movies might also play a role in if we'll ever see him as Dunder Mifflin Regional Manager Michael Scott again. Let's look at the real reason Steve Carell The Office tenure came to an abrupt end.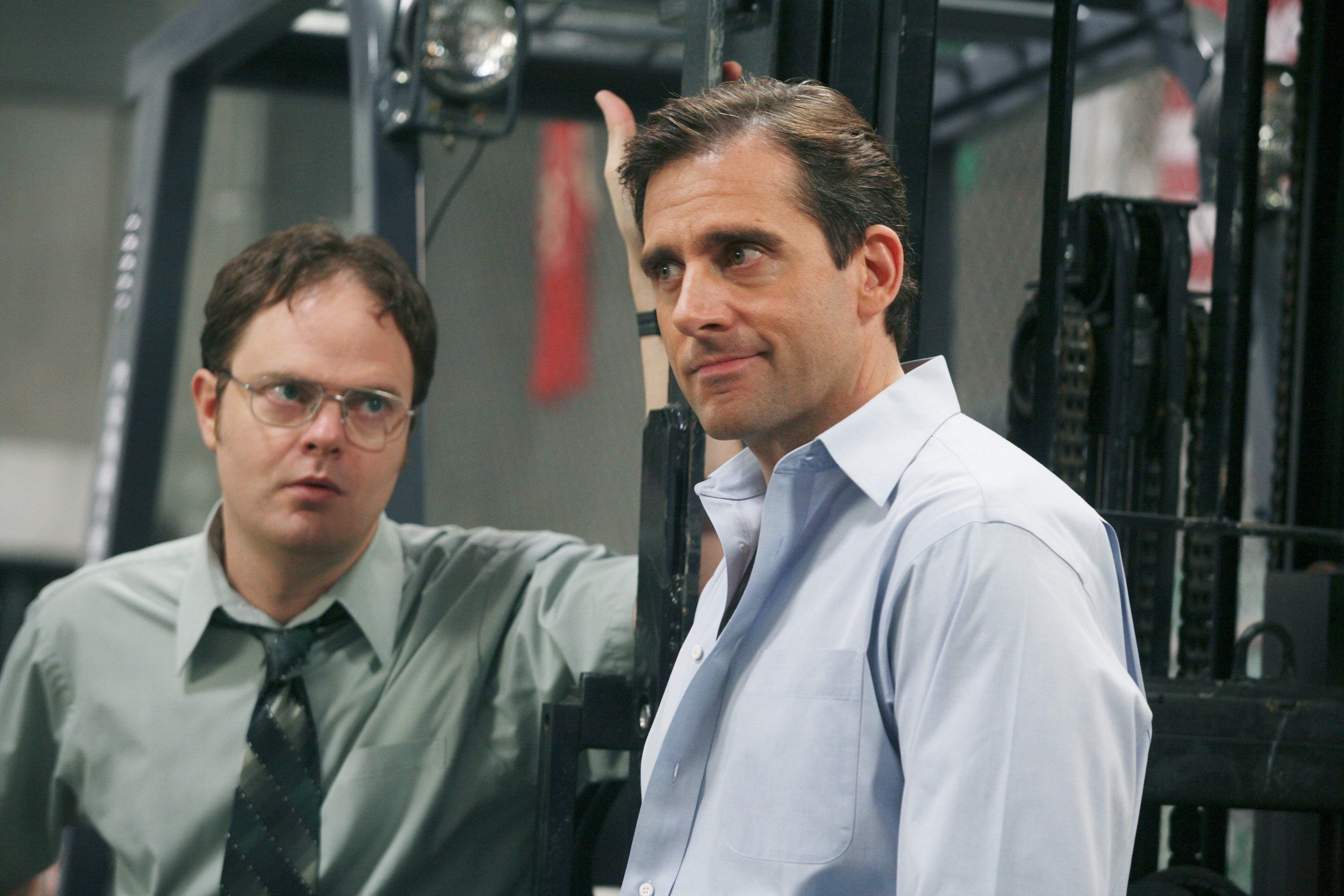 ---
THE SUCCESS OF THE SHOW 
Who would've thought that a mockumentary sitcom about a moderately successful paper company from Scranton, Pennsylvania, would become such a worldwide pop-culture hit and inspire a new generation of memes? Especially considering it was an adaptation of the already popular British sitcom starring Ricky Gervais.
---
Yet, The Office defied everyone's expectations, becoming one of the highest-rated and most-watched TV shows of its era. Even to this day, it's considered one of the best sitcoms of all time by both critics and fans. Undoubtedly, its shining light was lead actor Steve Carell's sensational performance as Dunder Mifflin's regional manager and general office distraction Michael Scott.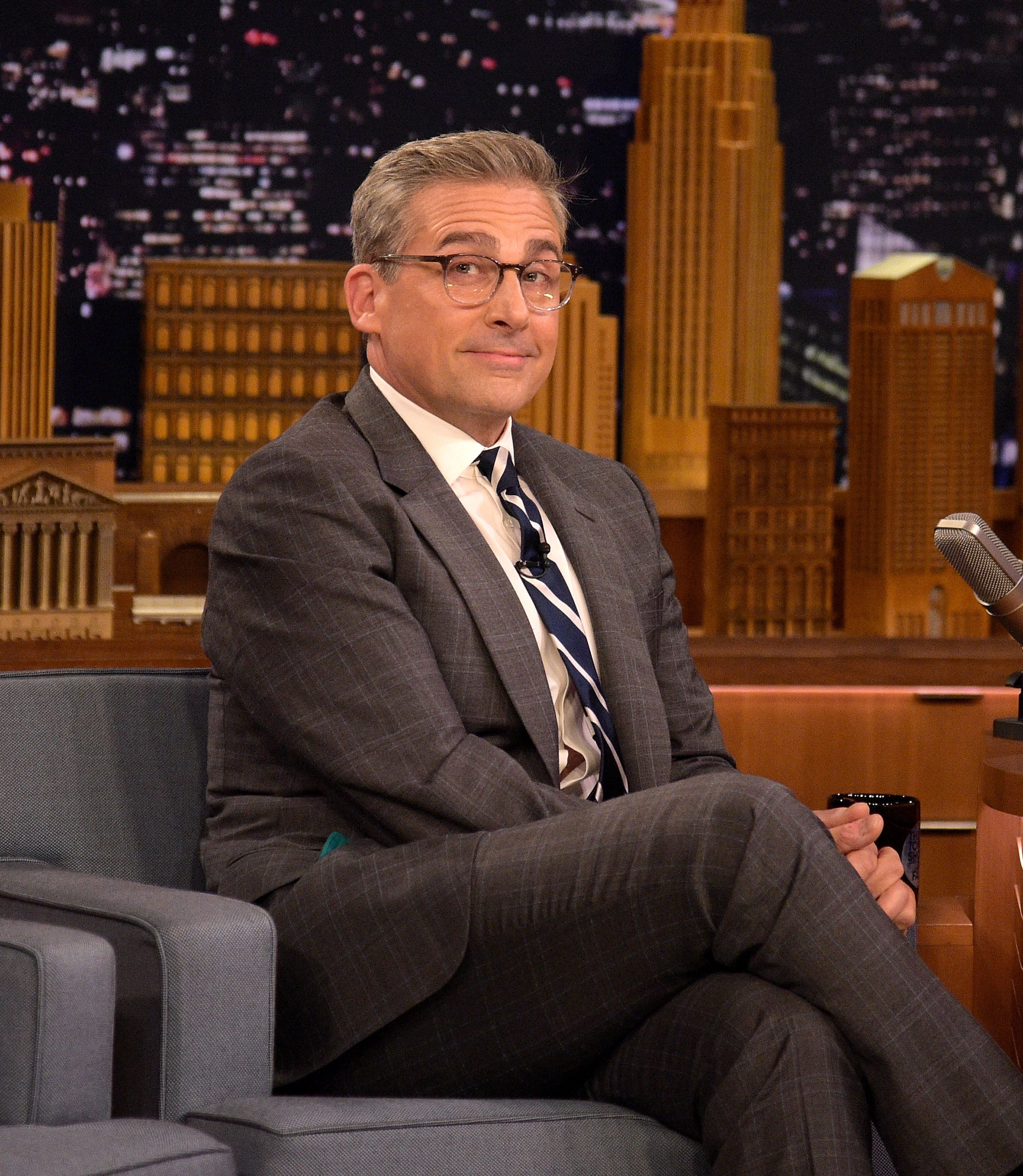 ---
Not only has the character become known by people who didn't even watch the show, but the actor has become synonymous with the part. At the time of his casting, Steve was no stranger to comedies, having cut his teeth on The Daily Show with Jon Stewart as well as breakthrough roles in Anchorman: The Legend of Ron Burgundy and Bruce Almighty.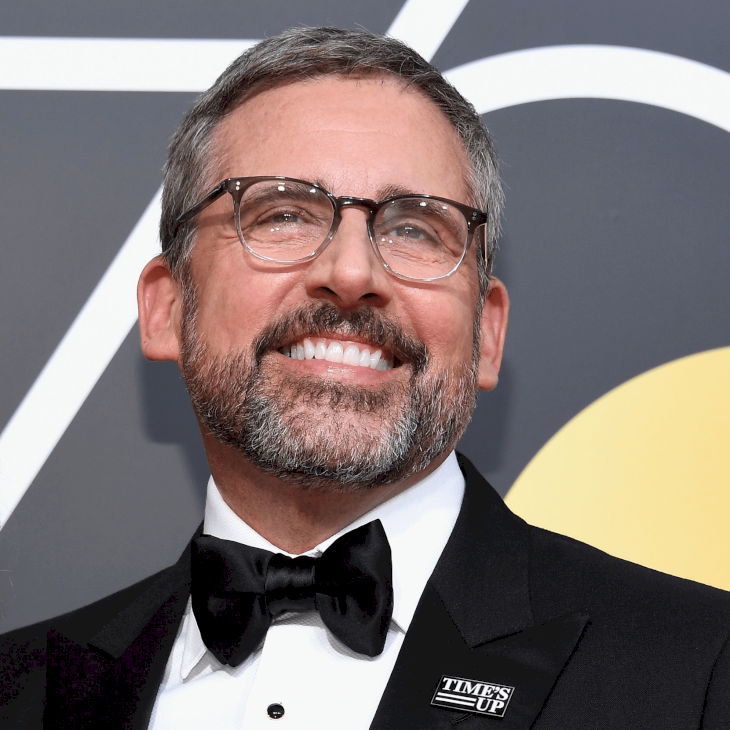 ---
However, it was his role as Michael Scott that brought him all the accolades and success, including being named "America's Funniest Man" by Life Magazine. Ironically, and despite it being impossible to imagine anyone else in the part, Steve wasn't the first choice for Michael!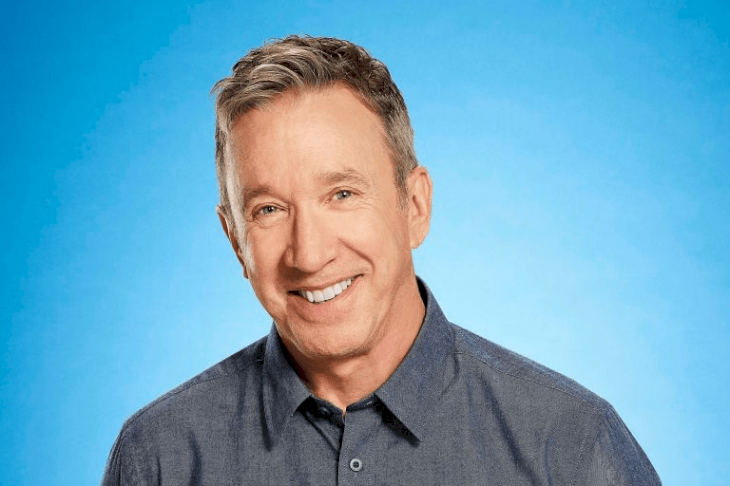 ---
He revealed that there were over 35 actors considered, including Better Call Saul's Bob Odenkirk and Home Improvement's Tim Allen. The producers and casting directors wanted someone with a "generic Americana appeal", until Universal Pictures and Fox Movies chairperson Stacey Snyder recommended Steve.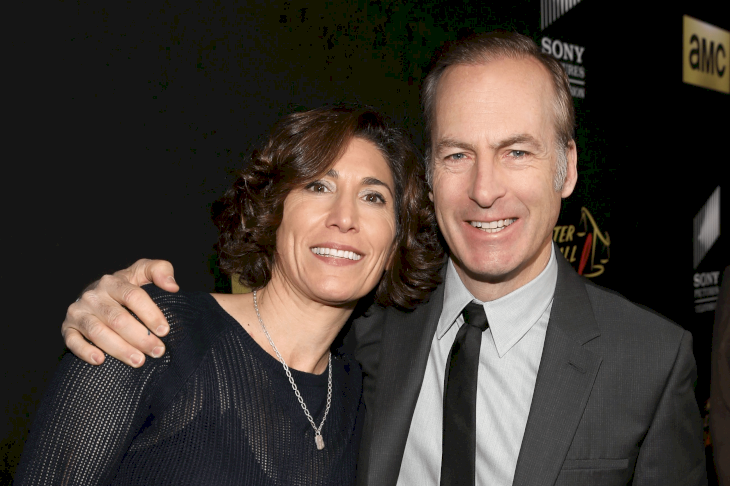 ---

"I was aware of Steve Carell because I had just seen him in Bruce Almighty," he said. "[Stacey] knew I was making The Office… She said to me, 'I'm telling you. Carell is the guy. You should grab him."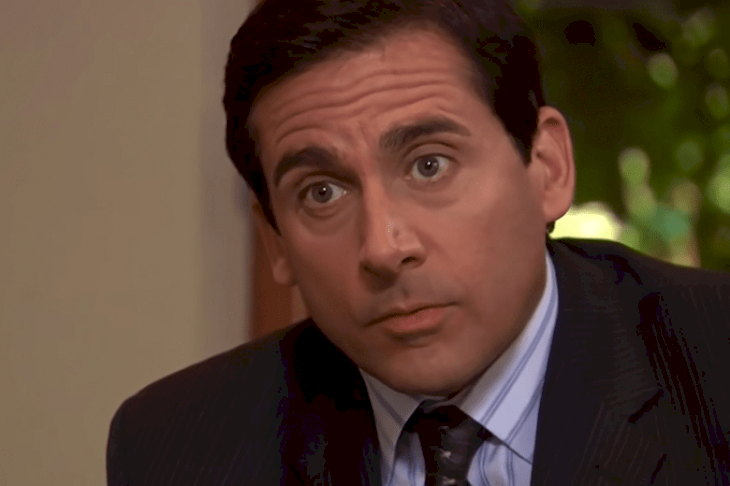 ---
Hopefully, Ben sent Stacey a lovely gift basket – or sizable check – for her assistance because she saw something that no one else did at the time! It goes to show that it's not what you know, but who you know, eh?
---
THE LURE OF HOLLYWOOD 
Steve wasn't just the main attraction on The Office; he also wore many hats behind the scenes, including writer, director, and producer. As his popularity and reputation skyrocketed and gained more traction, so did the roles and opportunities from Tinseltown.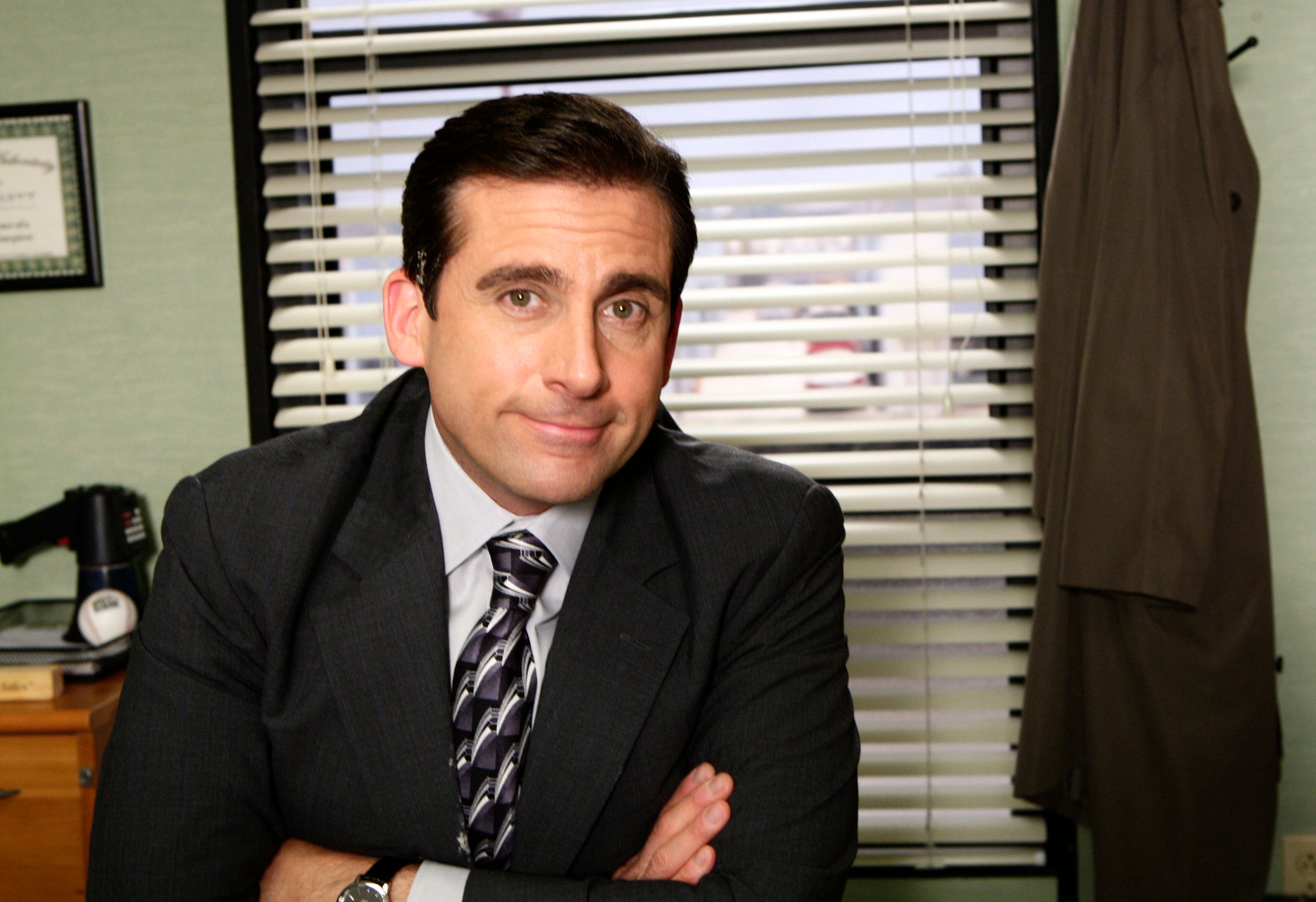 ---
After appearing in The 40-Year-Old Virgin and Evan Almighty, the leading roles poured in as he established himself as one of the "Frat Pack", alongside the likes of other comedic heavyweights such as Owen Wilson, Will Ferrell, and Vince Vaughn. If you had a comedy, and those guys were in it, you were guaranteed a box office success.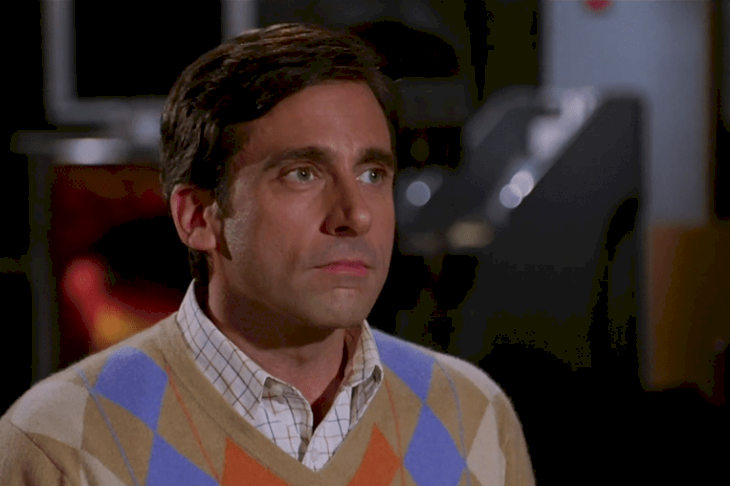 ---
Even co-stars like Anne Hathaway, who starred with Steve in Get Smart, praised him for what he brought to the film and the experience of working with a multifaceted actor. "I loved working with Steve Carell. And he's such a genius improviser that it's made me realise I should probably head off to an improv class," she told Screen Slam.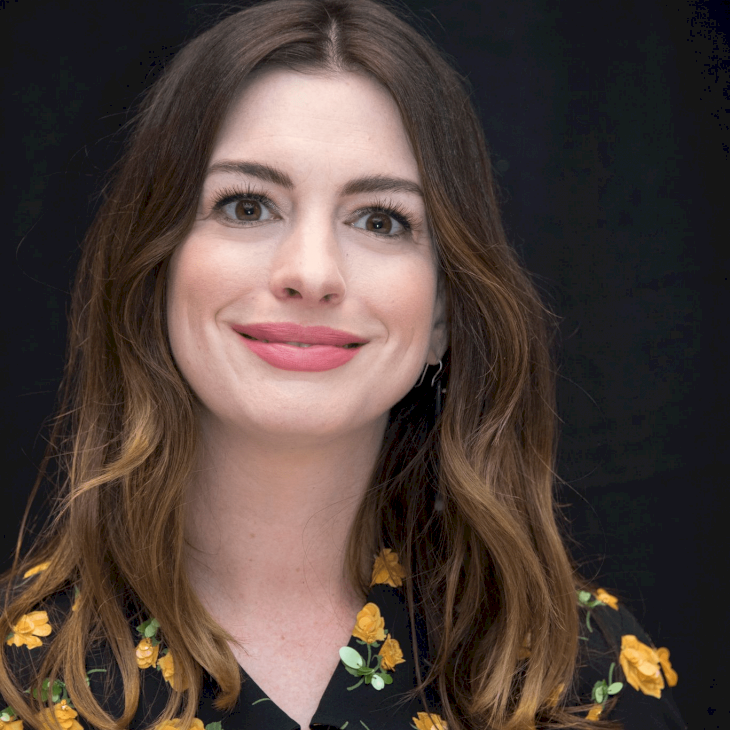 ---
Naturally, all his escapades in Hollywood created a little pressure on his Office commitments, which took up a majority of his time. A compromise was reached, however, where Steve could work on the films during production breaks while also allowing him a more flexible shooting schedule.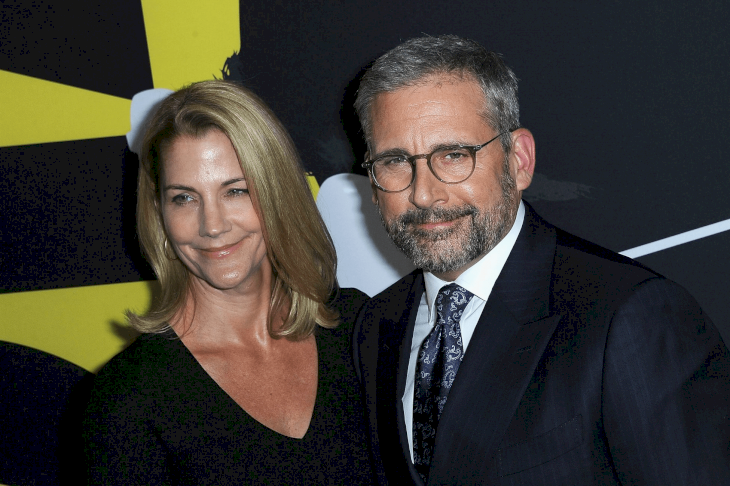 ---
To sweeten the deal even more, Steve received a bump in his salary in the show's third season, earning a reported $175,000 per episode, which was almost twice what he made for the previous two seasons. With all that extra cheddar, you'd think that Steve would be content to continue pulling double duty in TV and film, right? Well…
---
THE SHOCK DEPARTURE 
With Michael Scott an integral part of Dunder Mifflin, the audience was left shocked when he and Holly Flax became engaged and decided to move to Colorado towards the end of Season 7. Initially believed to be part of a storyline that would see Michael return later on, it was actually due to Steve Carell's departure from the series.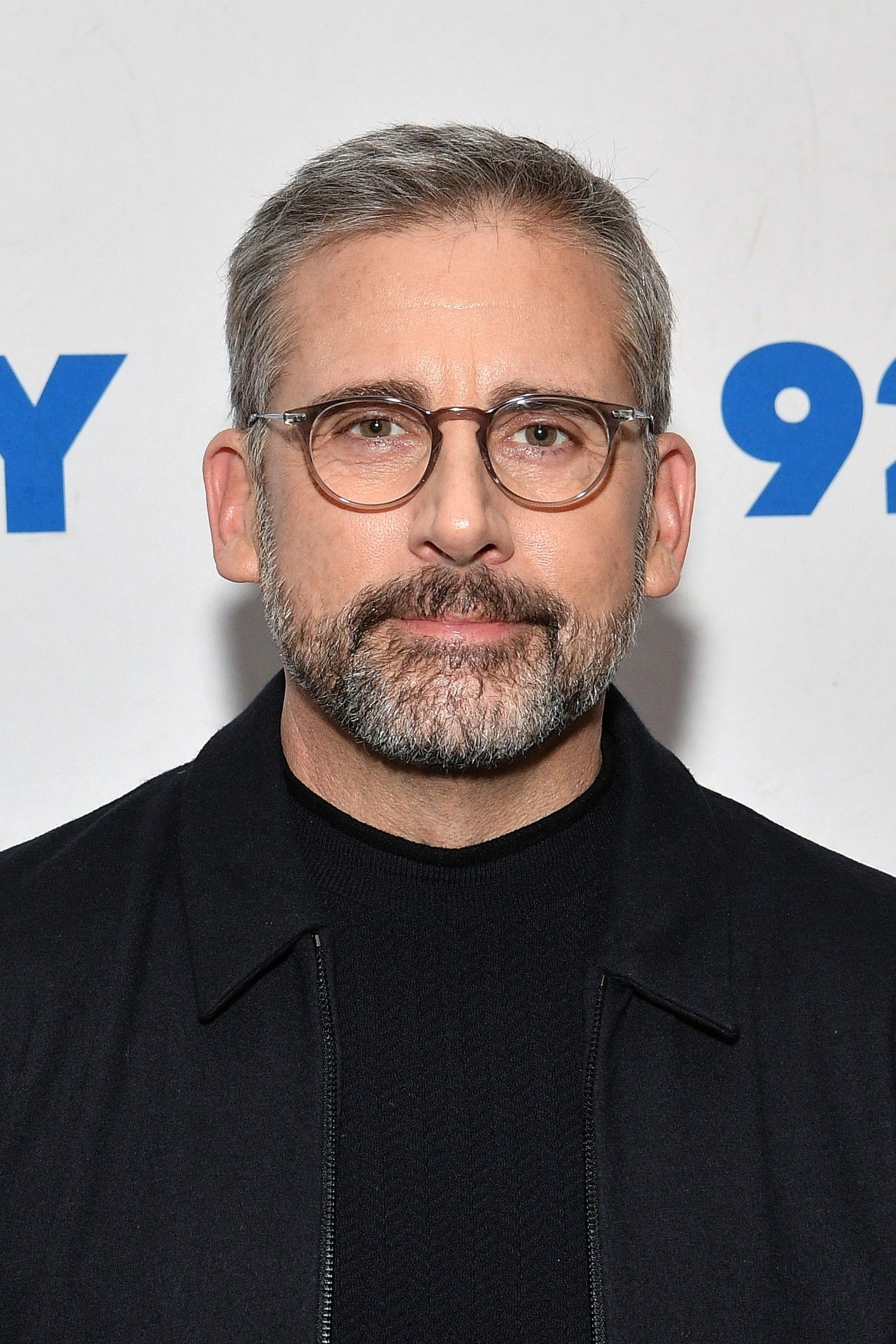 ---
Even his fellow castmates were stunned, expecting NBC to do what it could to ensure he'd stay on. John Krasinski, who portrayed Jim Halpert on the show, told Parade at the time that the cast has a special relationship and truly felt the loss of Steve's departure: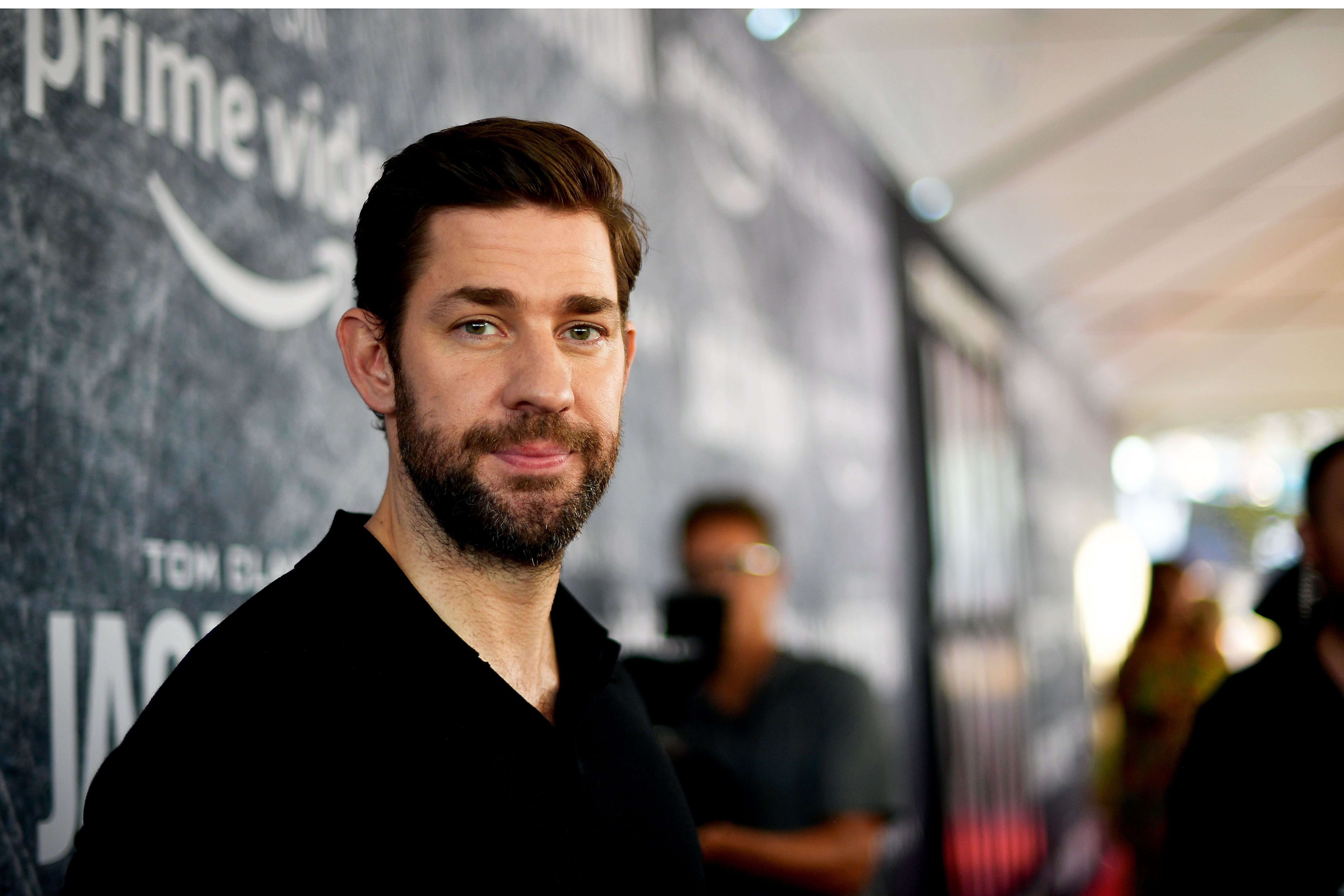 ---

"Steve's leaving is the first time we've been snapped out of it and had to think about how much we all rely on each other. No one can replace him. There's no person who has his incredible positivity and professionalism."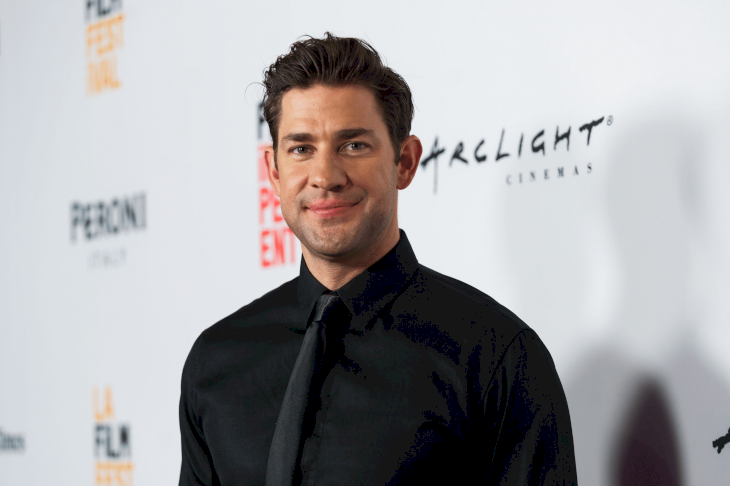 ---
Even Paul Feig who directed Steve's last episode as a main character, "Goodbye, Michael," thought something would've happened to ensure he stayed on. Speaking to TVLine, he said: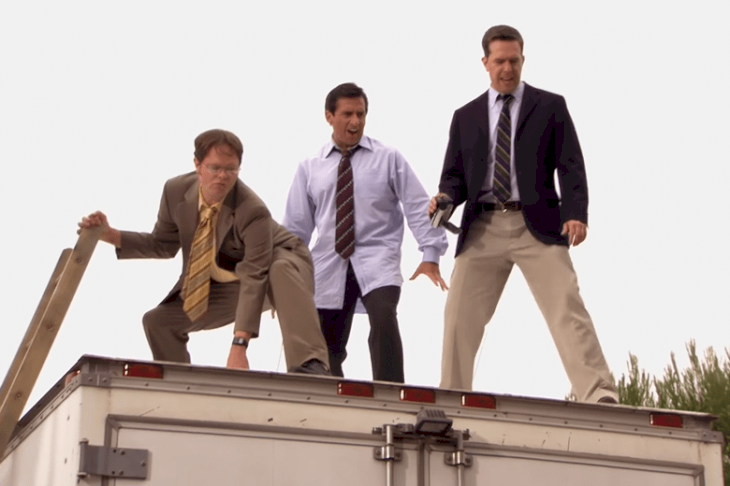 ---

"We knew it was his last episode when we were doing it, but you still kind of were in denial like, 'Well, he'll say at the end he's coming back' or 'It was just a joke' or something."
---
So, what was the reason for Steve's departure? Well, it depends on who you ask. In April 2010, during an interview with the BBC, he mentioned that his contract was up after the seventh season. Pressed if he'd sign on for more seasons, he replied: "I don't think so. That'll probably be my last year."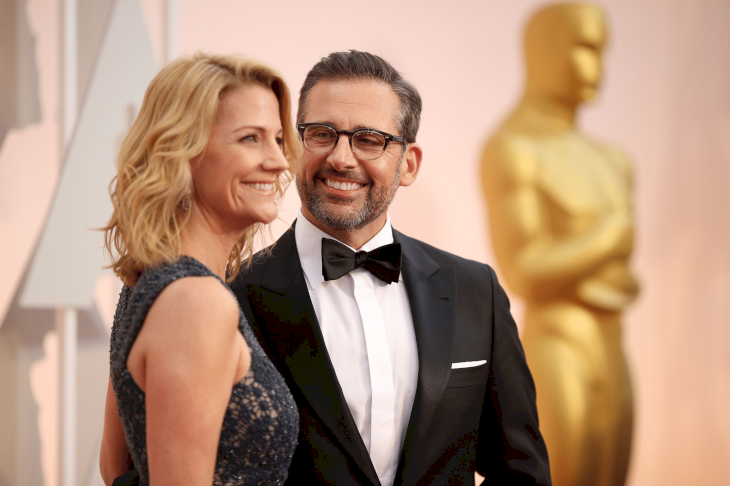 ---
The PR spin was that Steve would be focusing on his Hollywood career while allowing other characters from The Office to shine. Some insiders suspected it could've been a money-related decision, especially considering the ludicrous amount of cash that Charlie Sheen was raking in from Two and a Half Men at the time.
---
Steve didn't elaborate any further, choosing to remain supportive of his former castmates – unlike Sheen who discovered tiger blood and decided to trash his co-stars and Two and a Half Men's creator whenever an opportunity presented itself. Different strokes and all that, right?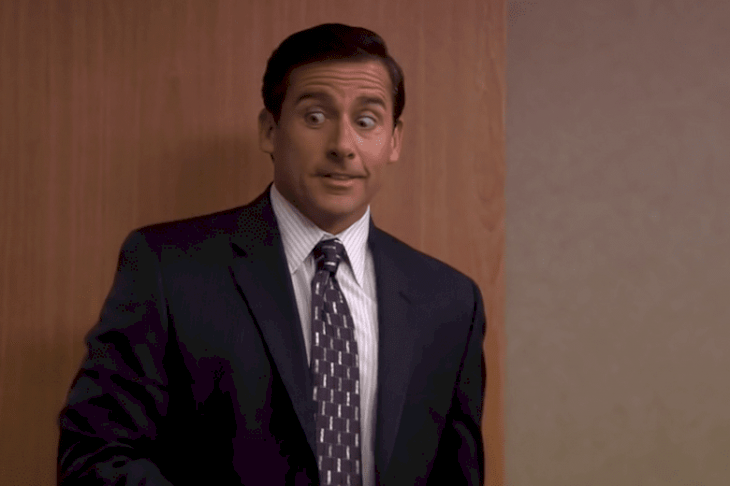 ---
While The Office continued for two more seasons after Steve's departure, it never quite felt the same. And the audience sensed it, too, hence the drop in interest. Though the series finale did give fans something to cheer about, as Steve made a special guest appearance to truly send off one of the greatest sitcoms in the right way.
---
THE REAL REASONS 
Amazingly, the real details of Steve Carell's departure from The Office surfaced almost a decade later. As mentioned earlier, author Andy Greene wrote a book called The Office: The Untold Story of the Greatest Sitcom of the 2000s. A must-read for fans of the show, it featured interviews with the cast and crew about some of the show's most famous stories and incidents.
---
One of the biggest talking points ended up being the departure of its leading star. Sound mixer and boom operator Brian Wittle believes that NBC dropped the ball here, not Steve.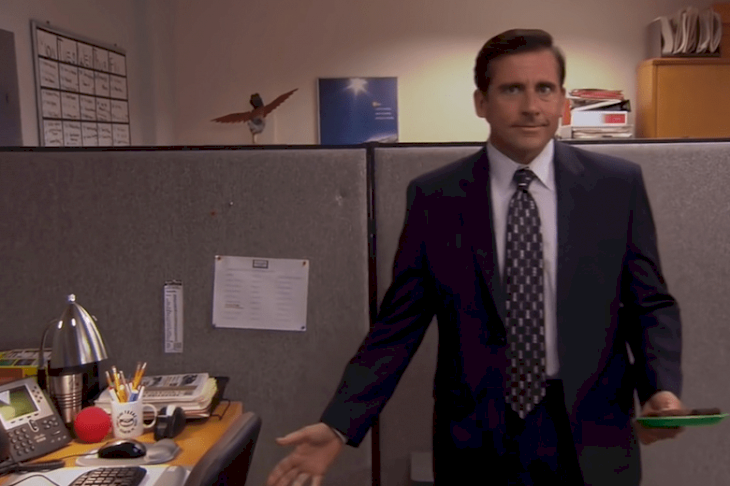 ---
He said Steve revealed to him that the BBC bombshell wasn't actually planned and he was merely thinking out loud about his future on air. However, no one from the show had any reaction to it, nor did they reach out to him to clarify his comments.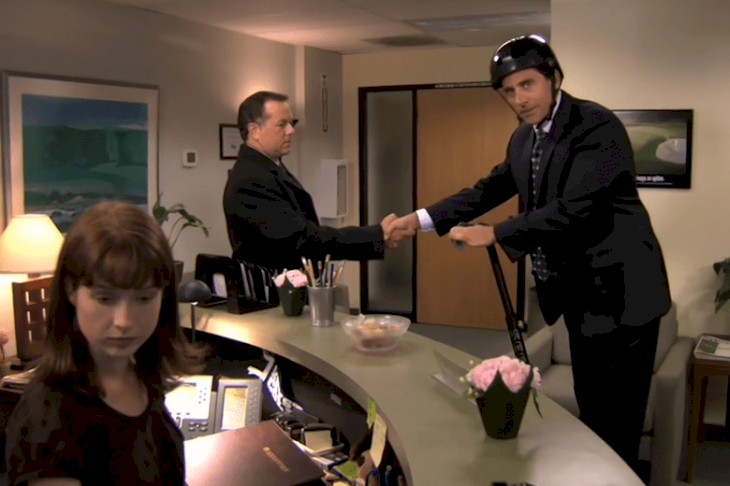 ---

"When he realised he didn't get any kind of response from them, he thought, 'Oh, maybe they don't really care if I leave. ' So, I think that made it easier, because when the news broke, the people that are in charge of keeping him there didn't make a big effort to do so."
---
Hairstylist Kim Ferry also didn't believe Steve left out of his own free will, revealing the following:  "He didn't want to leave the show. He had told the network that he was going to sign for another couple of years. He told his manager so. And the deadline came for when [NBC was] supposed to give him an offer and it passed and they didn't make him an offer."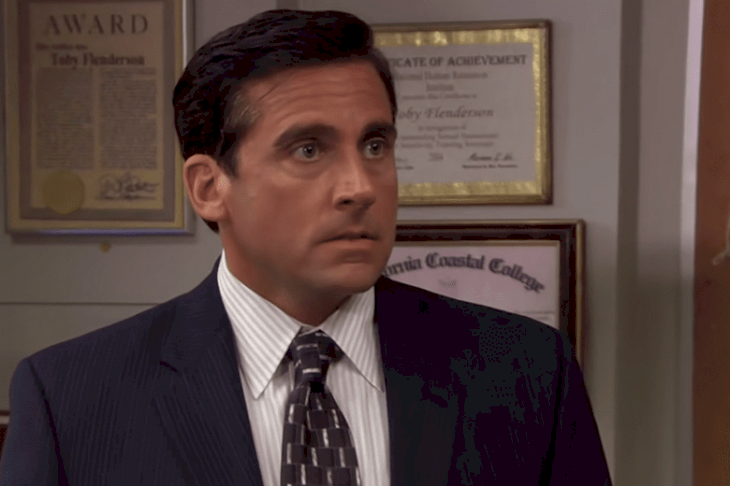 ---
What everyone agreed on was that the network didn't show Steve the love that he deserved, and he left as a result of feeling unappreciated. It kind of goes to show that no matter how big of a star you are, or how much money you make, it's always nice to feel appreciated by the people signing the checks.
---
THE POSSIBILITY OF A REUNION 
Of course, we're now living in the era of reboots and continuations. And with Hollywood, you can never say never… Especially if there's enough green involved. As such, fans have wondered what are the chances of Michael Scott and the rest of Dunder Mifflin making a comeback to the small screen – or even a streaming service – in the near future.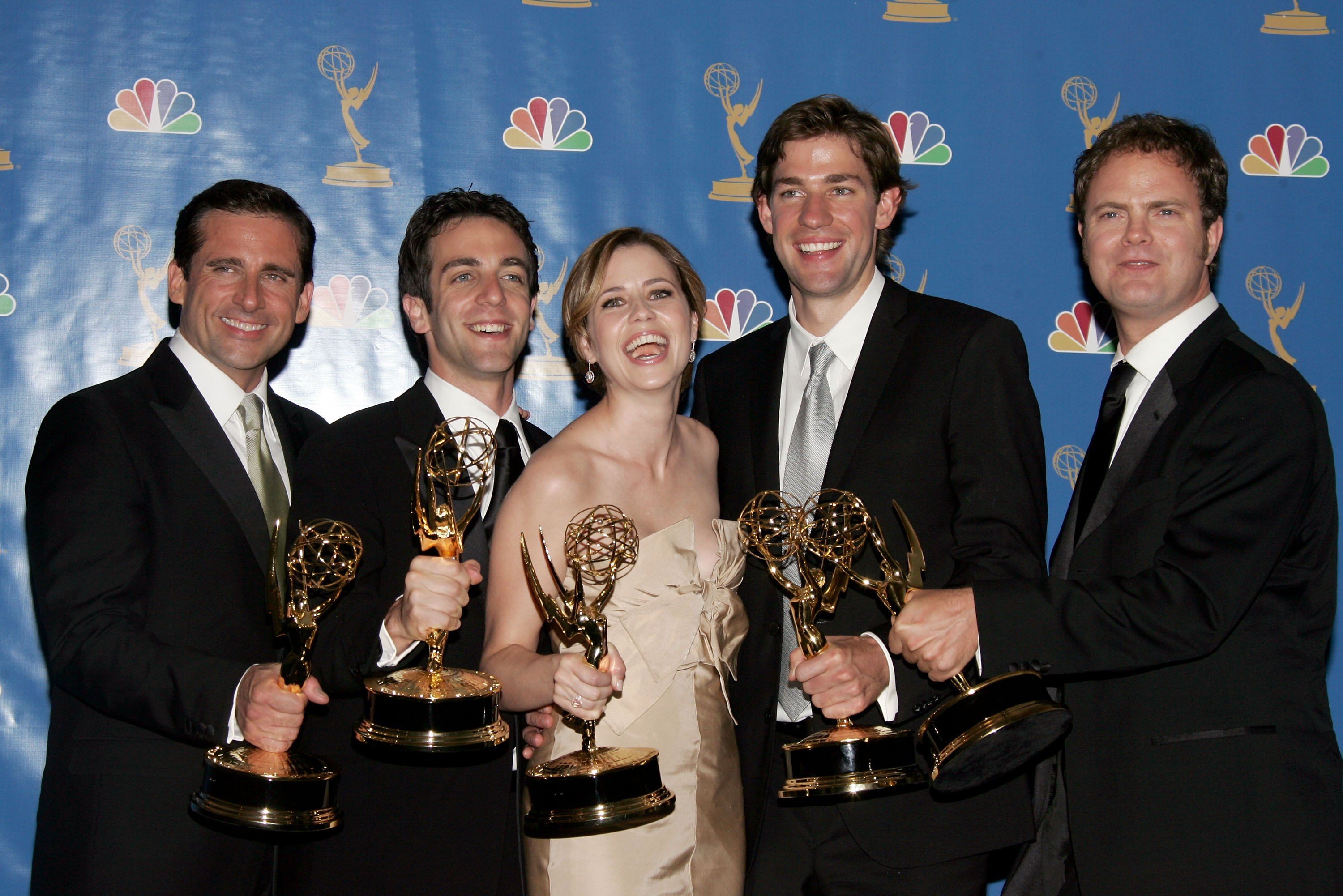 ---
During an interview with Collider in 2018, Steve all but shut down any chances of a reunion, believing that ship had well and truly sailed. He said:
"The show is way more popular now than when it was on the air. I just can't see it being the same thing, and I think most folks would want it to be the same thing, but it wouldn't be."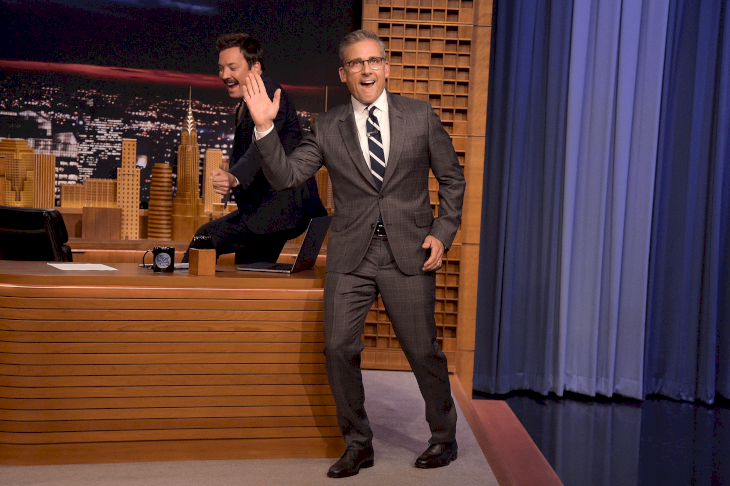 ---
More recently, Steve appeared on John Krasinski's web series Some Good News to discuss The Office. While the issue of a reunion was mooted, John summarised the situation best by saying, "Hopefully, one day, we just get to reunite as people, and just all get to say 'hi'."
---
Steve agreed, saying it'd be nice to see John's face again but not confirming any interest in a reboot. Realistically, it'd be a hard sell to get any of The Office's stars back for another season or few. In between his busy movie career, Steve is dedicated to his Netflix comedy series Space Force, which appears to be another major hit for him.
---
While John is also flexing his action credentials on Amazon Prime's Jack Ryan series. In fact, the only cast member clamoring for more of The Office is Leslie David Baker, who played Stanley Hudson.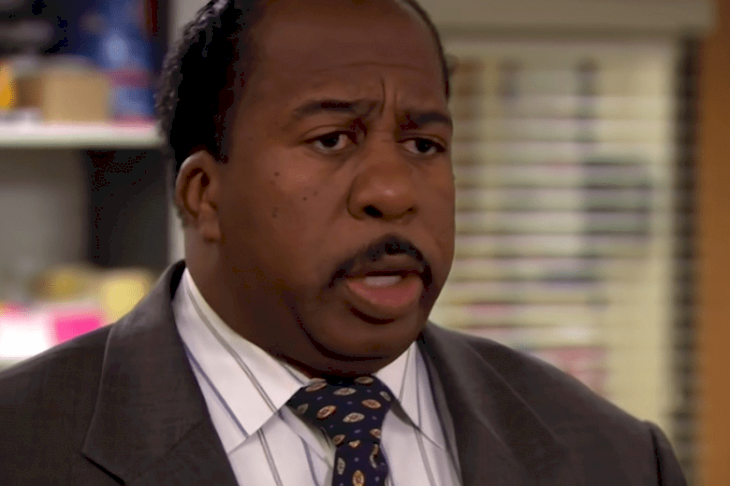 ---
He successfully raised funds for a Kickstarter campaign for a show titled Uncle Stan: Coming Out of Retirement, which follows Stanley's retirement adventures in Florida. It's certainly an interesting premise and something that fans can look forward to. In terms of Michael Scott, though, it looks like his time with Dunder Mifflin is well and truly over.