Bo Derek and John Corbett Have Not Wed After 18 Years Together: Their Love Story
The iconic movie star Bo Derek and Emmy winning actor John Corbett have not wed even after 18 years together. However, that's not to say they are still not madly in love! Why haven't they taken the traditional route of tying the knot? Here we share exciting insights into their unconventional relationship and the reason behind their decision...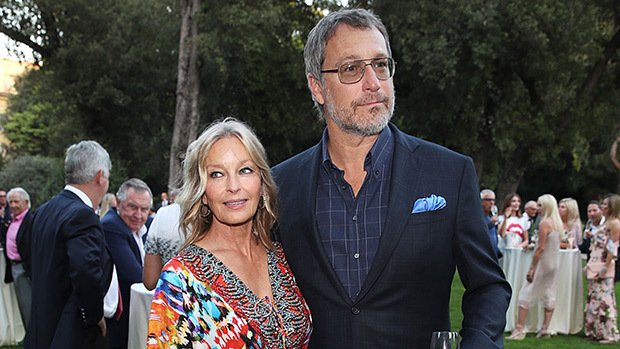 ---
WHO IS BO DEREK?
Bo Derek is a famous American actress known for her breathtaking performance in the comedy film 10. She was born originally named Mary Cathleen Collins in 1956 on the sunny beachside of Longbeach, California. The 63-year-old had a rebellious stage during high school years, where she would take off to surf and sunbathe instead of attending classes.
---
AN EARLY MEETING TO HER DIRECTOR AND PARTNER 
Mary Cathleen (still named at that time) had an early start in her career as an actress—and it started in the most unusual way. While she was still 16, she became romantically involved with a man, an older man named John Derek. He was working as a producer, director, and screenwriter when he met Bo.
---
TYING THE KNOT IN GERMANY
After moving to Germany, the couple both started to work together in low budget films, with John directing behind the scenes and Bo acting in front of the cameras. A few years later, in 1976, the 19-year-old actress and 49-year old director tied the knot, hence Bo Derek's current and still unchanged name.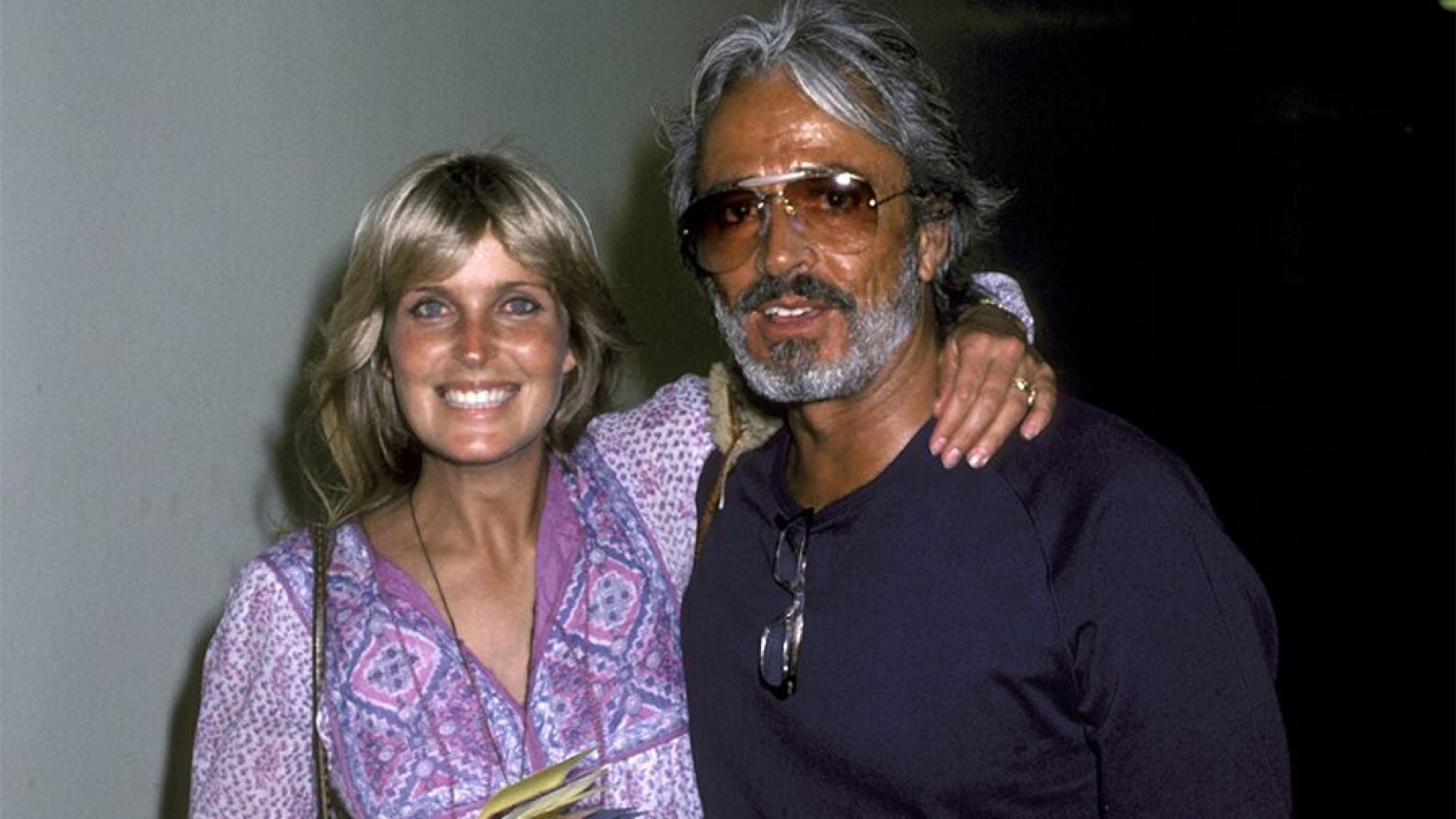 Bo was John's fourth and final wife—his previous marriage ending as John filed for divorce after meeting Bo. Until 1989, she featured in films that were directed by John such as Tarzan, the Ape Man, Bolero, and Ghosts Can't Do It. It was none of these films; however, that elevated her status to the iconic symbol she is today.
---
AN ICONIC PERFORMANCE IN THE ROMANTIC COMEDY FILM 10
The star's performance that made her a hit during the 1970s was during a romantic comedy film called 10. Her iconic appearance in a one-piece bathing suit and cornrow hairstyle is still unforgettable today. Ironically, 10 was ranked 10th in total domestic box office for movies during 1979—the successful film earned over $52 million in the domestic box office.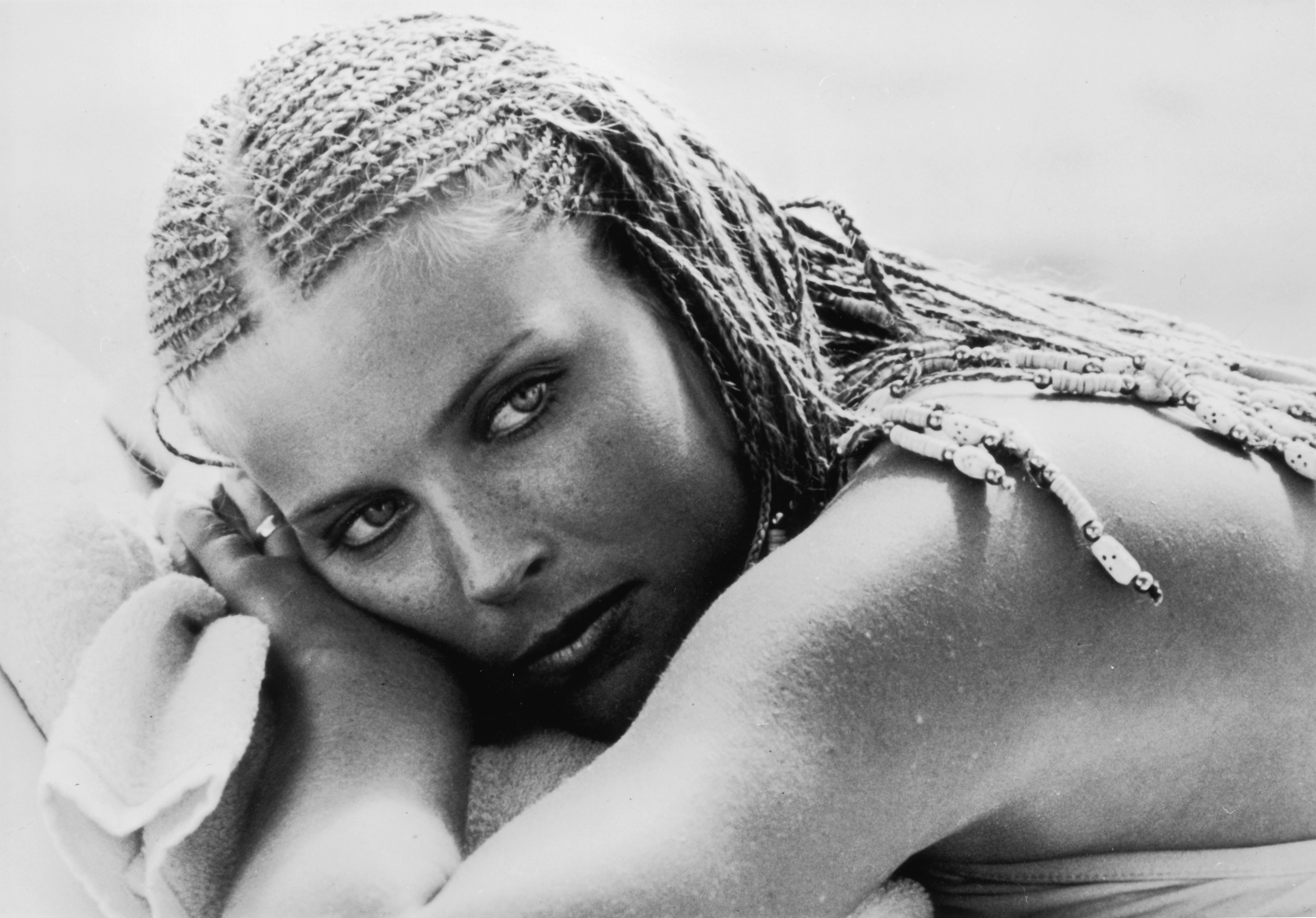 ---
RECEIVING BEST 'WORST' AWARDS
Unfortunately, Bo Derek is also known for her awards, and not in the traditional sense. Between 1982 and 2002, she was nominated three times for a Golden Rasberry Award and won three times in separate accounts. The Golden Raspberry Award for Worst Actress. 10, however, got her nominated for Golden Globe Award for New Star of the Year. 
---
MORE FEATURES OF THE HOLLYWOOD ACTRESS
Despite the discouraging feedback, Bo held her head high and continued her passion in the entertainment industry. She featured in TV series such as The Drew Carey Show, Two Guys and a Girl, and Fashion House. She also starred as a guest in well-known programs The Oprah Winfrey Show, Live With Kelly and Ryan, and The View. 
---
BECOMING A WIDOW AT 41 YEARS OLD
Now that you know how the name Mary Cathleen Collins became Bo Derek, there is one more thing about the actress and her first and only marriage. Despite the sneers at her professional career, Mr. and Mrs. Derek's relationship survived a solid 22 years until John's death in 1998.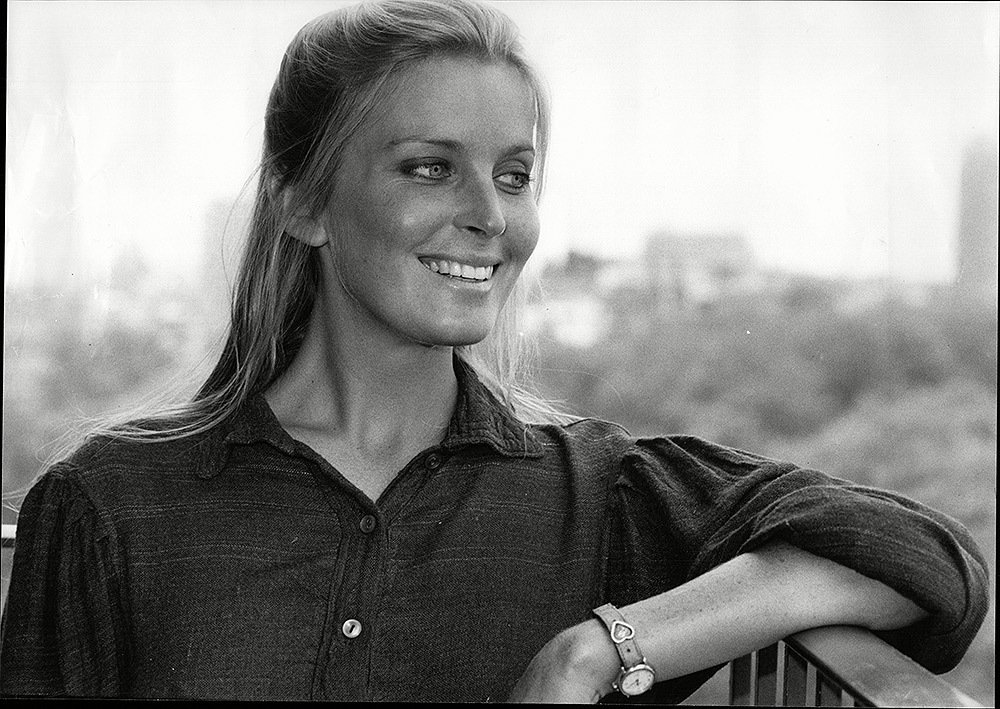 ---
ENORMOUS LOSS LEADS TO NO EXPECTATIONS
The widow, despite her strength, admitted that this was a tragic event. She shared with Fox News, "I've always been a fairly optimistic person, but it was a huge change, an enormous loss. The air just gets sucked out of the room when you lose your partner. So I wallowed in that for a while."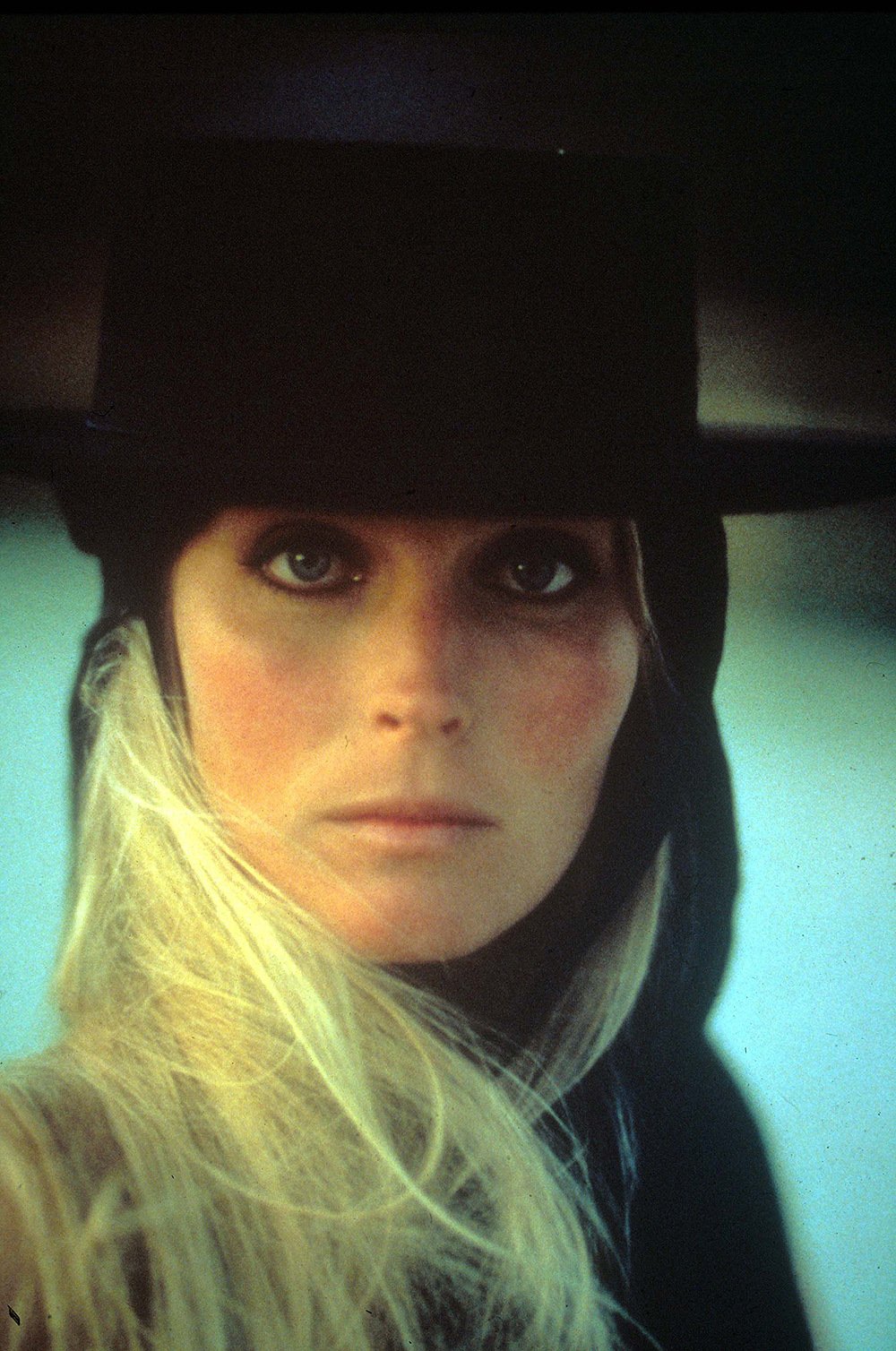 For four years, she made an effort to live a full single life and surround herself with her friends and family. She did not see herself with anyone again and was not looking for prospects. It took four years to meet her current partner, John, but this time it was a different man and not her senior.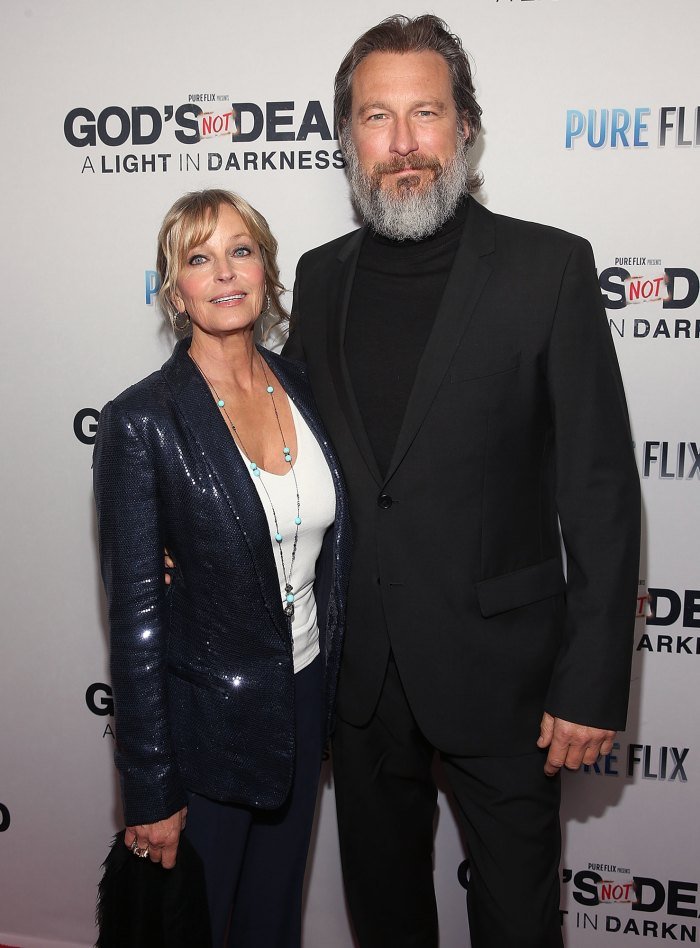 ---
MEETING ANOTHER SPECIAL JOHN YEARS LATER
The lifetime chance of having two John's as their only life partners is almost close to zero. Well, not for the lovely 10-star Bo Derek. She is currently in a relationship with American actor John Corbett. However, it was not by chance, as the pair was set up by one of Corbett's friends.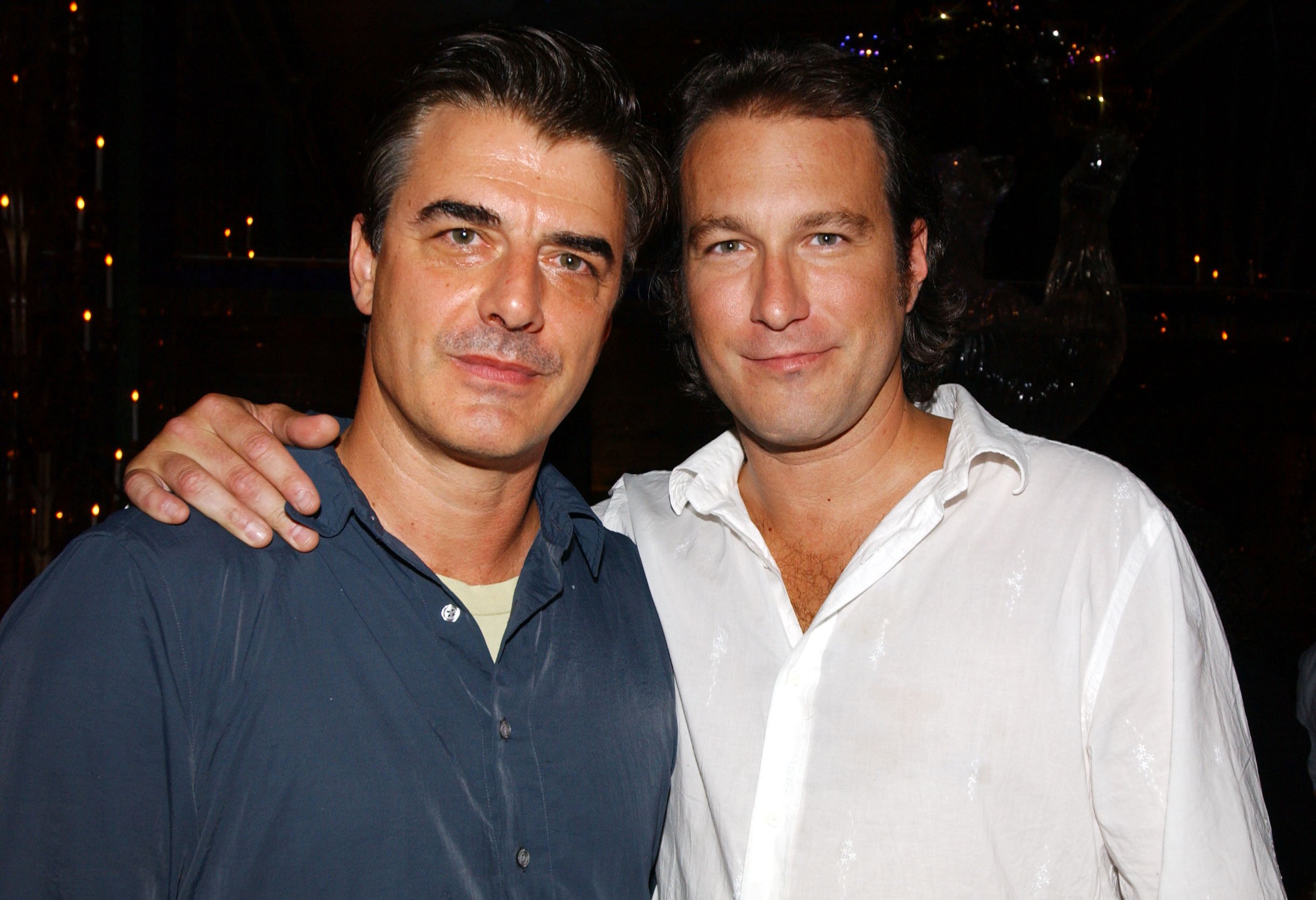 ---
DATING SINCE 2002: HOW THE BEAUTIFUL COUPLE MET
The American actor had audiences swooning after featuring in My Big Fat Greek Wedding and Sex and the City. Corbett, set to attend his friend and agent Norby Walters' Oscars party but was not dating anyone at the time. The Hollywood agent worked his magic and set the handsome actor up with Bo for the occasion.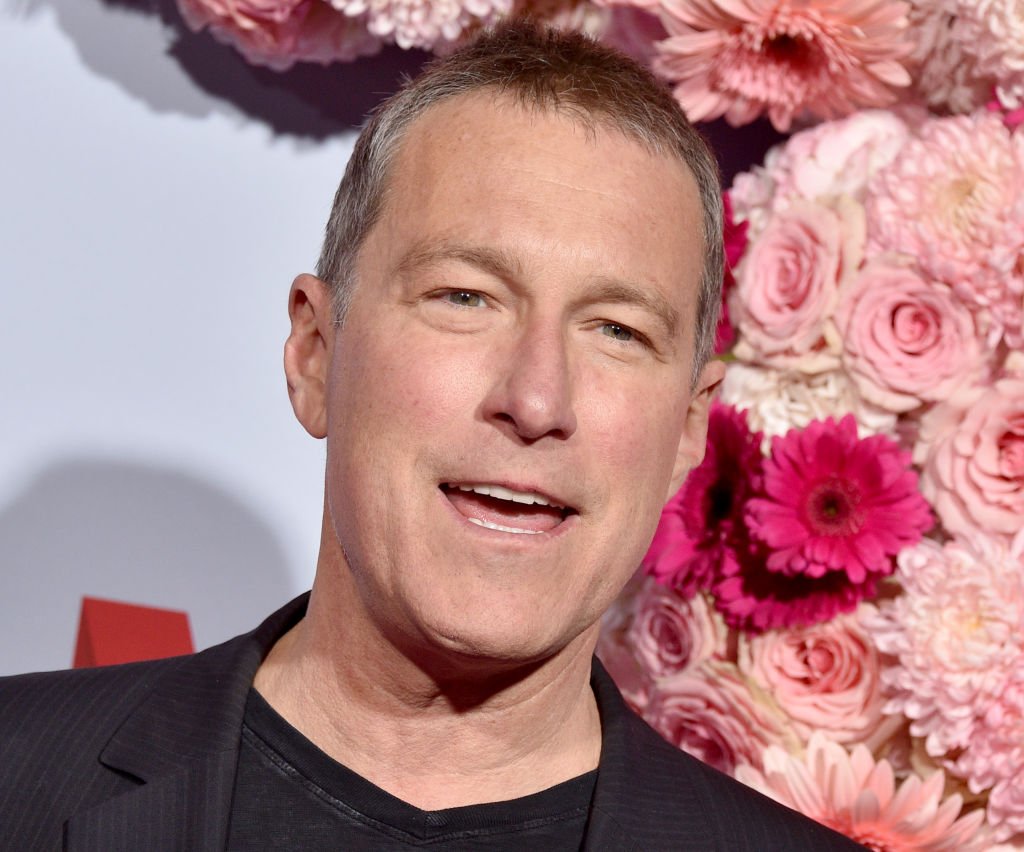 ---
THE PERFECT MATCH
Dating the star who hadn't had any partner since the passing of her husband is no small feat. "I was very intimidated!" he recalled. However, luckily for John, the attraction was mutual for the actress as she shared, "I kept saying to my friends, 'I'll wait until all the sparks and all that get going.' And it finally happened."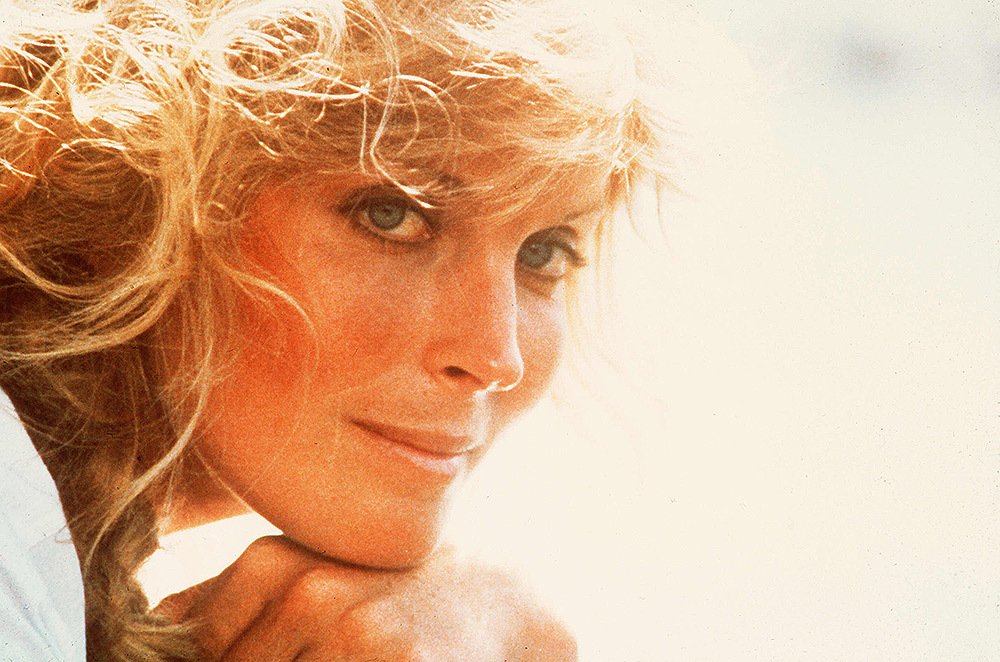 ---
A RECOGNIZABLE FACE TO ALL THE BOYS I'VE LOVED FANS
For those who are unfamiliar with the American actor, he recently starred as Lara Jean's father in the popular Netflix film To All the Boys I've Loved Before. He was even nominated for a Golden Globe Best Performance by an Actor in a Supporting Role in a Series!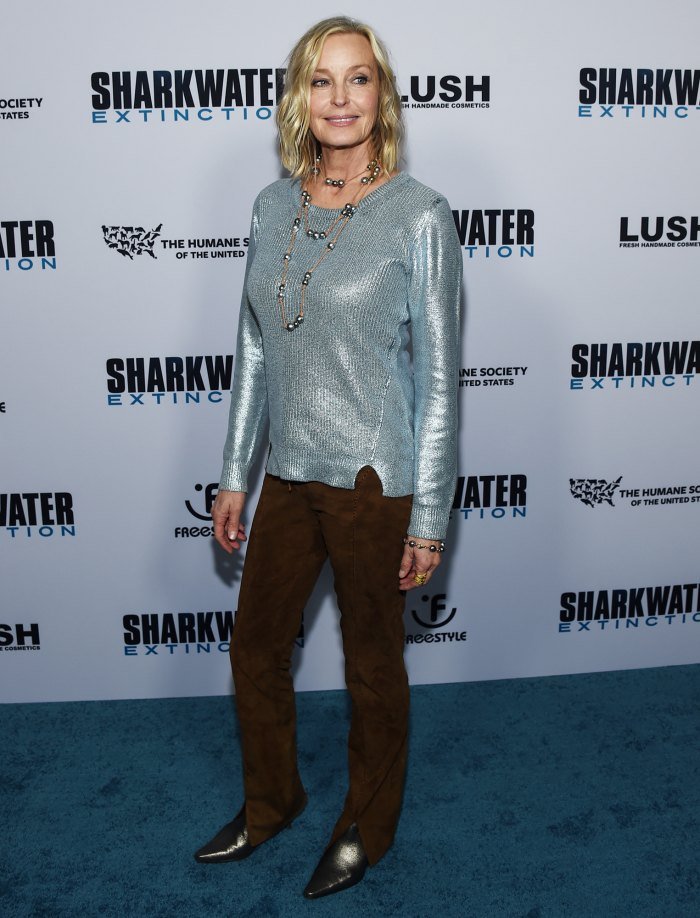 ---
CORBETT'S MOST NOTABLE FILM AND AWARD
Corbett's most notable film was quite recently awarded. He stars as the main protagonist in All Saints, a feel-good film that revolves around a pastor attempting to aid a group of refugees. The 2017 film gave Corbett the spotlight by awarding him the MovieGuide Award of Most Inspiring Performance in Movies.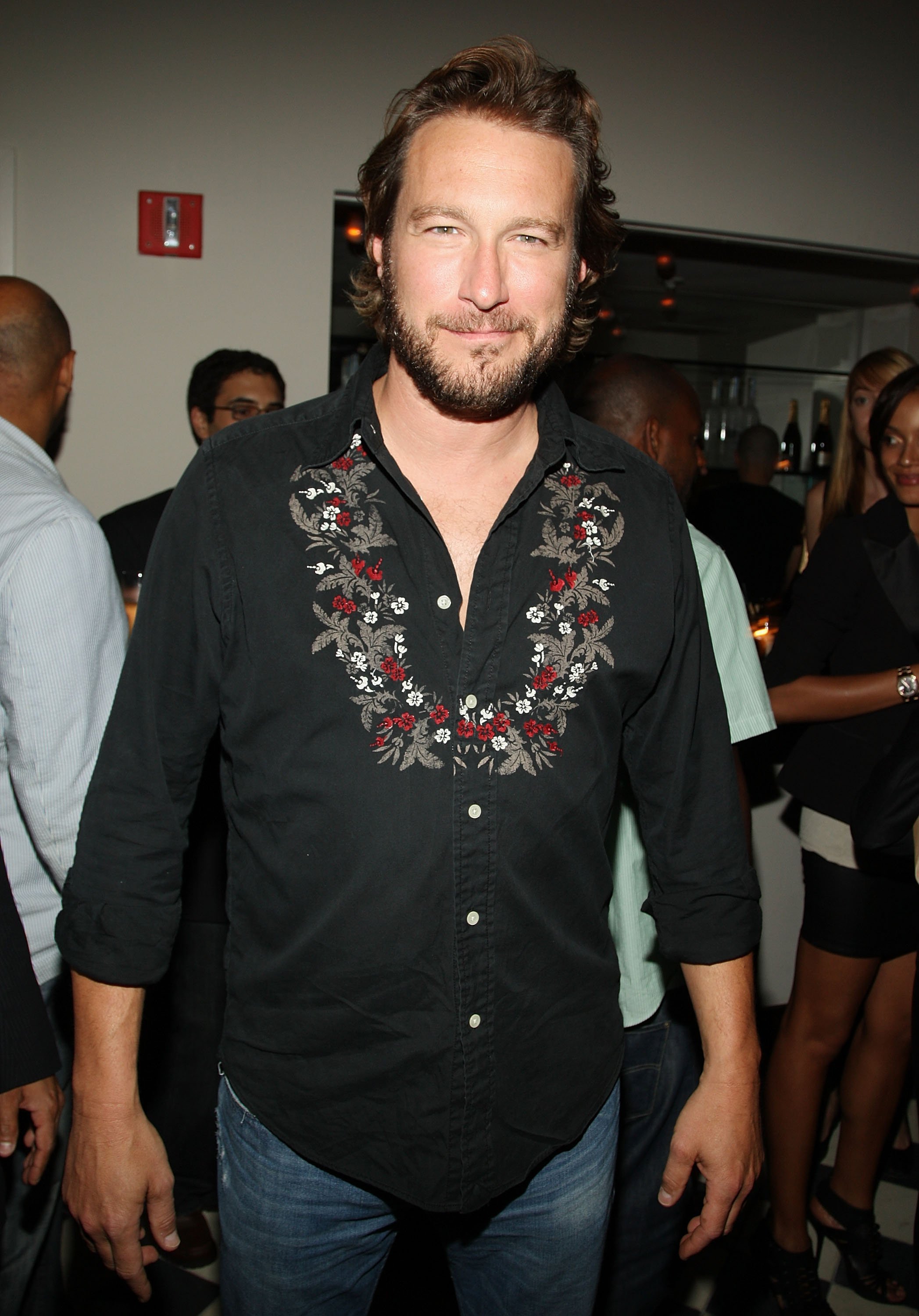 ---
18 YEARS AND GOING STRONG
Besides being one of the most attractive Hollywood couples today, they are also part of the long-term-relationship club of Hollywood. Although they do not rank as high as the five-decade relationships of Samuel L. Jackson, the couple has kept the butterflies from flying away.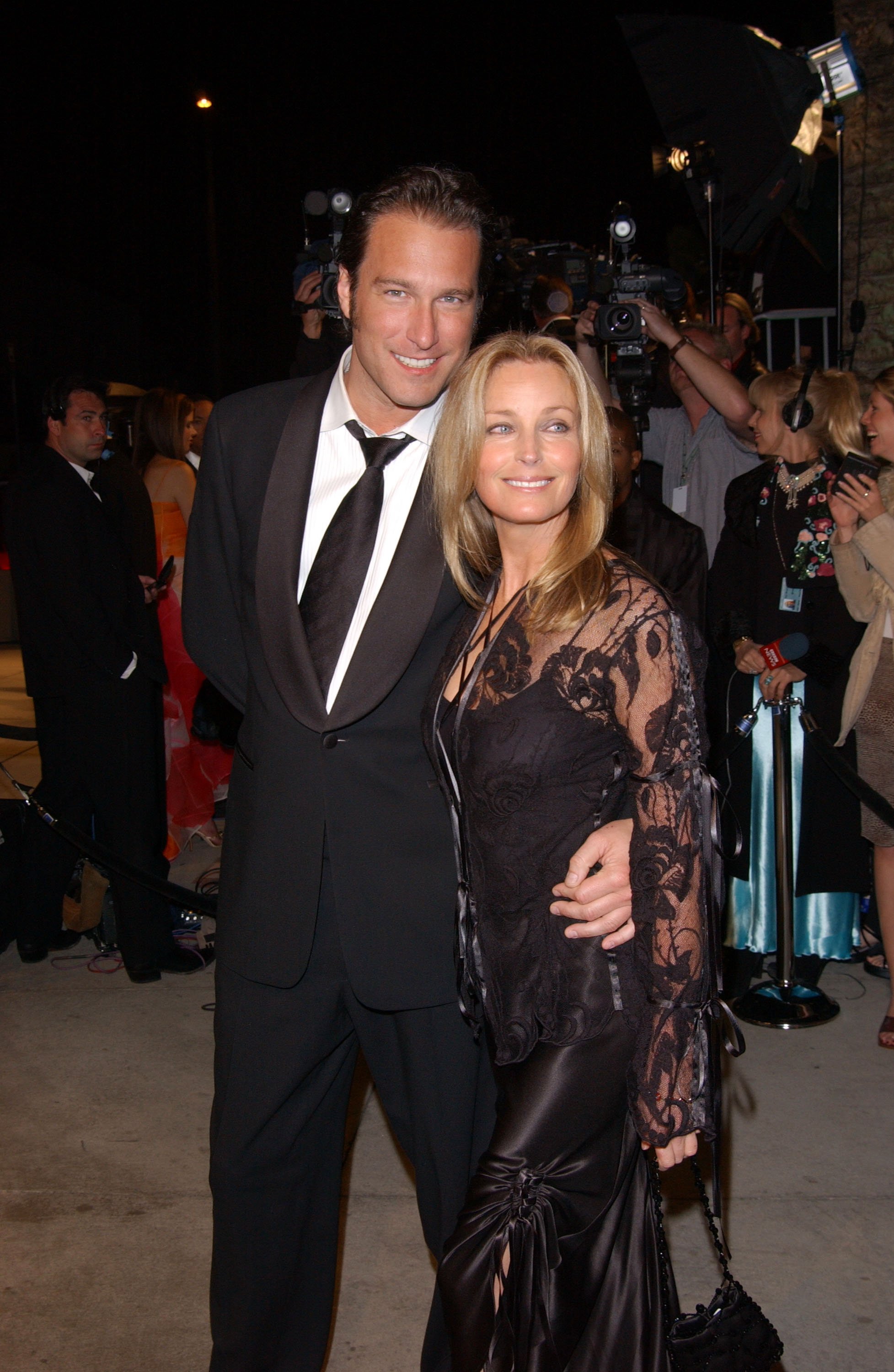 ---
'IT WAS JUST AN ATTRACTION, A COMFORT' 
Describing her connection with long-term partner Corbett, she commented, "It was just an attraction, a comfort. He makes me laugh all the time. He's full of life, full of joy. I became attracted to him, and I still am. We take things day by day, and I think we are still there."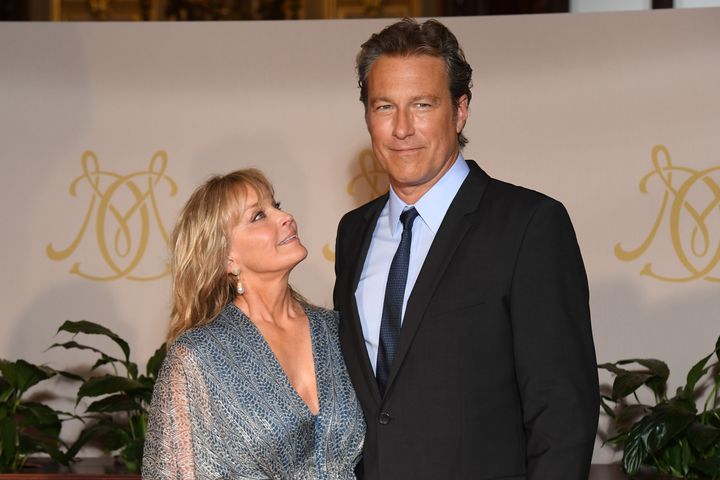 She continued gushing about the To All the Boys I've Loved Before actor:
He's funny...I'm pleasant, but I don't have that instinct. So when he found out I was doing it, the wheels started turning right away. He was great. And he's so sweet to help out and make fun of the situation.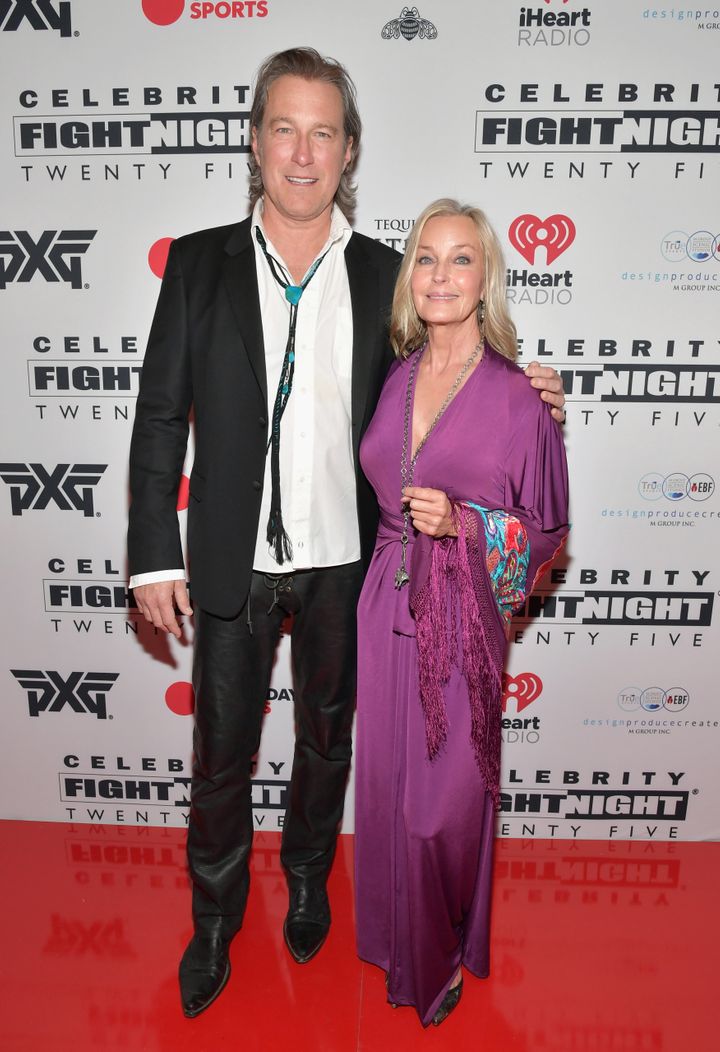 ---
KEEPING THE SPARKS FLYING WITH RENDEZVOUS 
The Hollywood stars did not take traveling and a busy schedule as an excuse to plan dates. They actually took advantage of the circumstances. Corbett explains how they rendezvous with each other depending on their locations, "It's like every night's date night when you're on vacation and in a foreign city, and London was beautiful."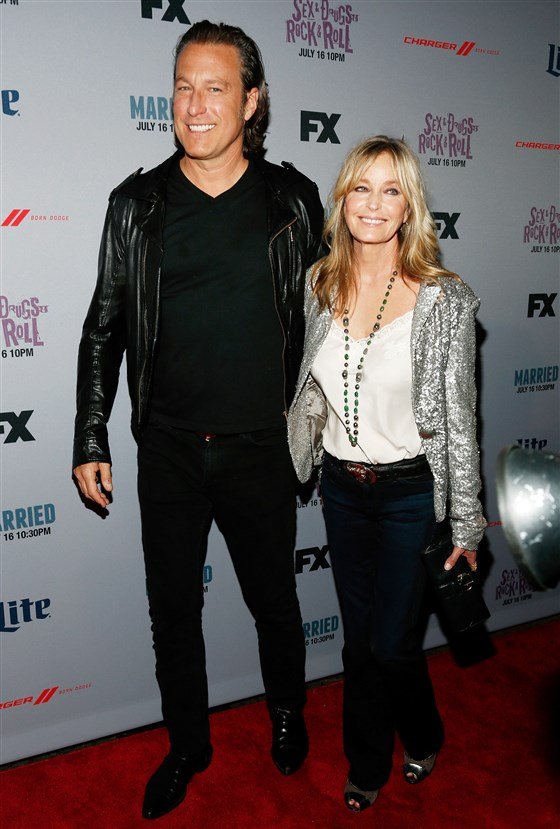 ---
THE COUPLE CO-PARENT A FEW FLUFFY FRIENDS 
John, her first husband, was 30 years her senior, but now the 59-year-old actor is four years younger than Bo! The age gap does not seem to bother them as it is quite unnoticeable on both the stunning faces of the Hollywood stars. Although they do not have children, they are co-parents to their German shepherds and Irish wolfhounds.
---
NO NEED TO TIE THE KNOT FOR THE HAPPY COUPLE
Despite being in a healthy and loving relationship, Bo and John have been in no rush to traditionally tie the knot. The actress stated they are focusing on taking things "day-to-day." She stated it had not been the case and time to build a young family and "set up this new family tree branch..."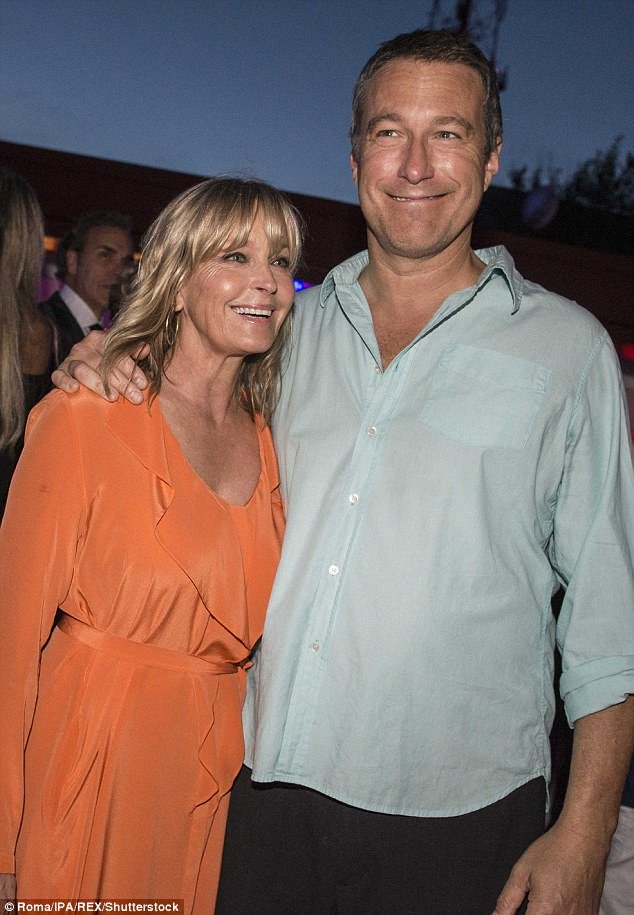 The model also recalled a piece of advice given by her late spouse:
'Just because everybody else wants it doesn't mean you have to.' So I think sometimes we are driven and make decisions on what's expected of us or what someone else cares about when we should stop and think, 'Do I really want this?'
---
CORBETT ON THE SAME PAGE WITH BO 
Corbett seemed to be on the same page with his partner's views in regard to walking down the aisle. He remarked during an interview with Huffington Post in 2016, "I think the secret is just to enjoy being together." He even advised against getting married, "I have a lot of friends that get divorces. It becomes this whole thing."
---
OPENING UP ABOUT FINDING LOVE AGAIN
After losing her husband, Derek announced to Fox News that she "didn't expect to end up with anyone again," claiming that she felt cushioned by the fact that those that are single can lead "very full, fantastic lives with friends and family and projects." Her standpoint on happiness implies that marriage is not a priority in her life.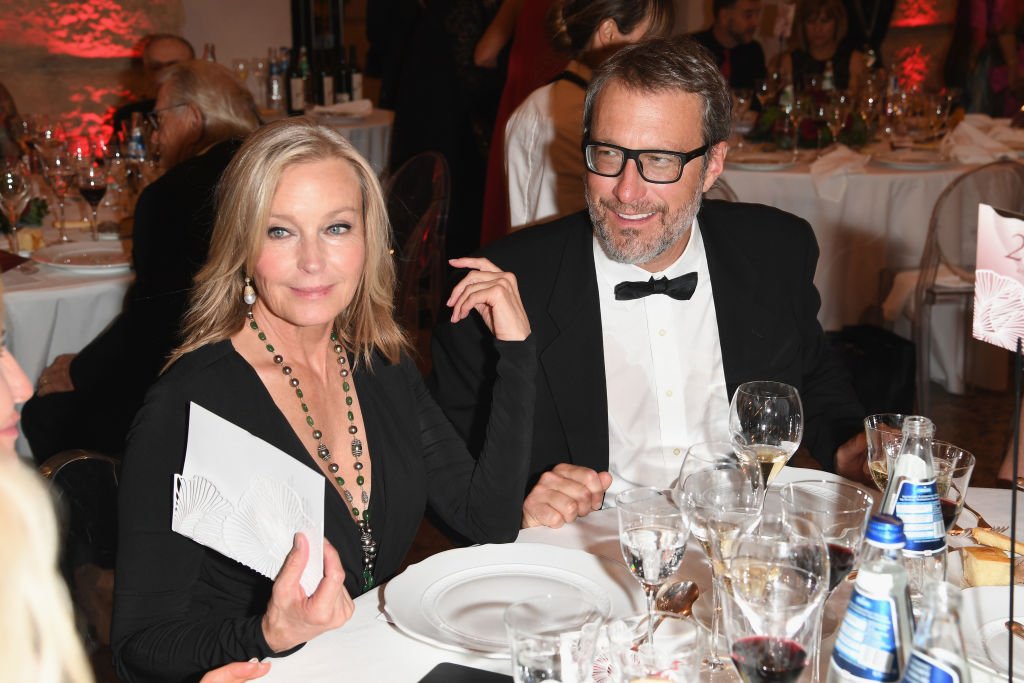 ---
WHAT ARE THEY UP TO NOW?
The Hollywood actress was recently seen on the No. 1 morning show, Fox and Friends, to raise awareness for various projects close to her heart. She has had a passion for showing appreciation to America's veterans. Meanwhile, the Sex and the City actor seems to be preparing to shoot for a new drama series called Rebel.
Whether a couple has tied the knot or not, it's all about feeling fulfilled and happy at the end of the day. Going eighteen years and strong, Bo Derek and John Corbett seem to have made the decision that is fit and right for them. We look forward to seeing more of this beautiful duo in the future. What do you think about their decision? Leave us a comment, and please click the share button if you liked this article. 
ⓘ We at ENG.AMOMAMA.COM do our best to give you the most updated news regarding the COVID-19 pandemic, but the situation is constantly changing. We encourage readers to refer to the online updates from CDС, WHO, or Local Health Departments to stay updated. Take care!