John Legend and Chrissy Teigen's Love Story
Fans have been following the love story of John Legend and Chrissy Teigen for a while, yet everybody was extremely surprised to learn about Chrissy's third pregnancy. Let's find out more details about their family together! Does John Legend really have a long history of cheating? What made him settle down with Chrissy? And why did the couple need help from a therapist?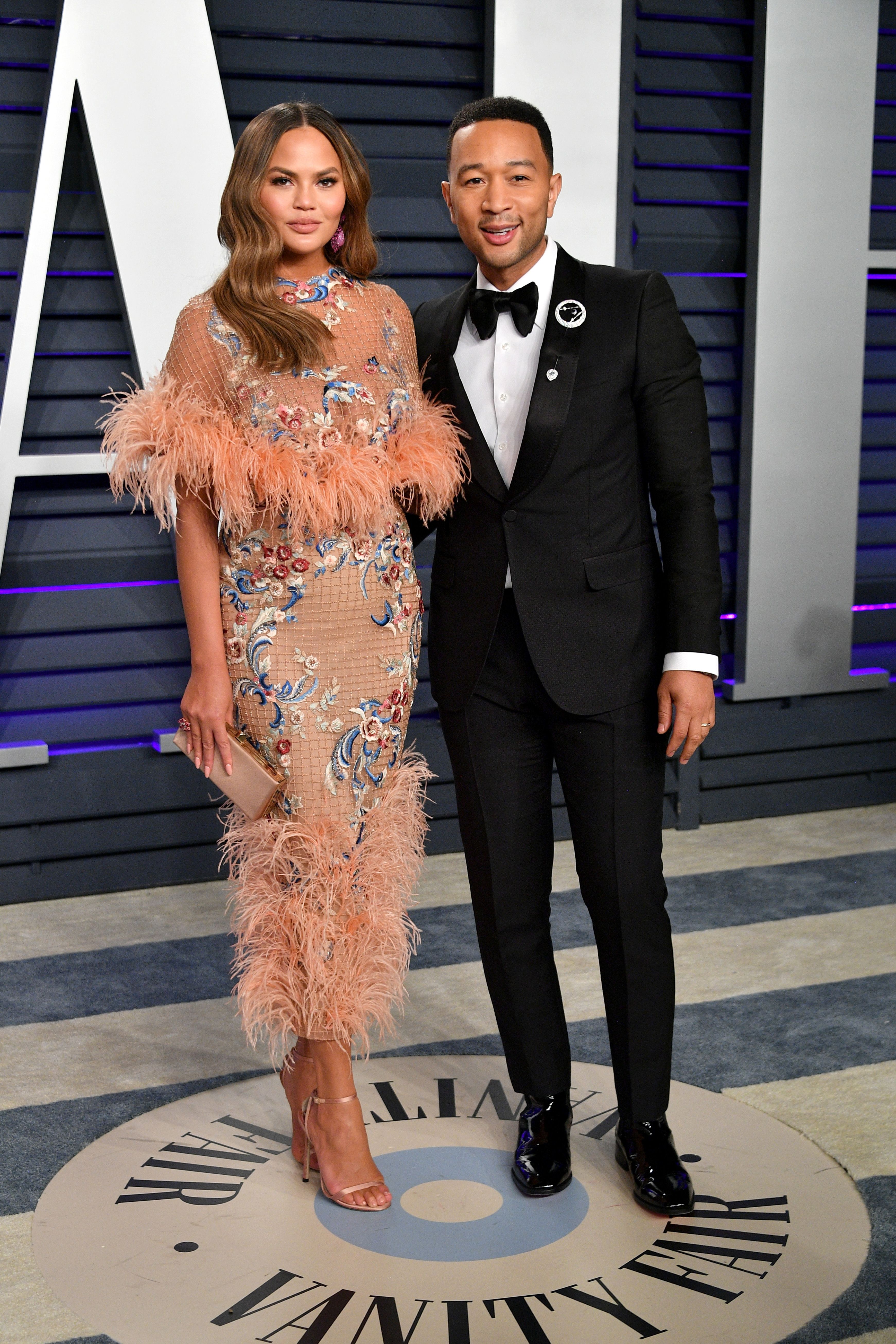 ---
BEFORE JOHN MET CHRISSY 
In 2001, at the age of 21, a talented yet unknown musician John Roger Stephens was starting his career with Kanye West's label. Back then, a poet J. Ivy told John that he sounded like one of the legends, and that's how "John Legend" was born. John's debut album was a success, and fame came with the satisfying bonus of female attention.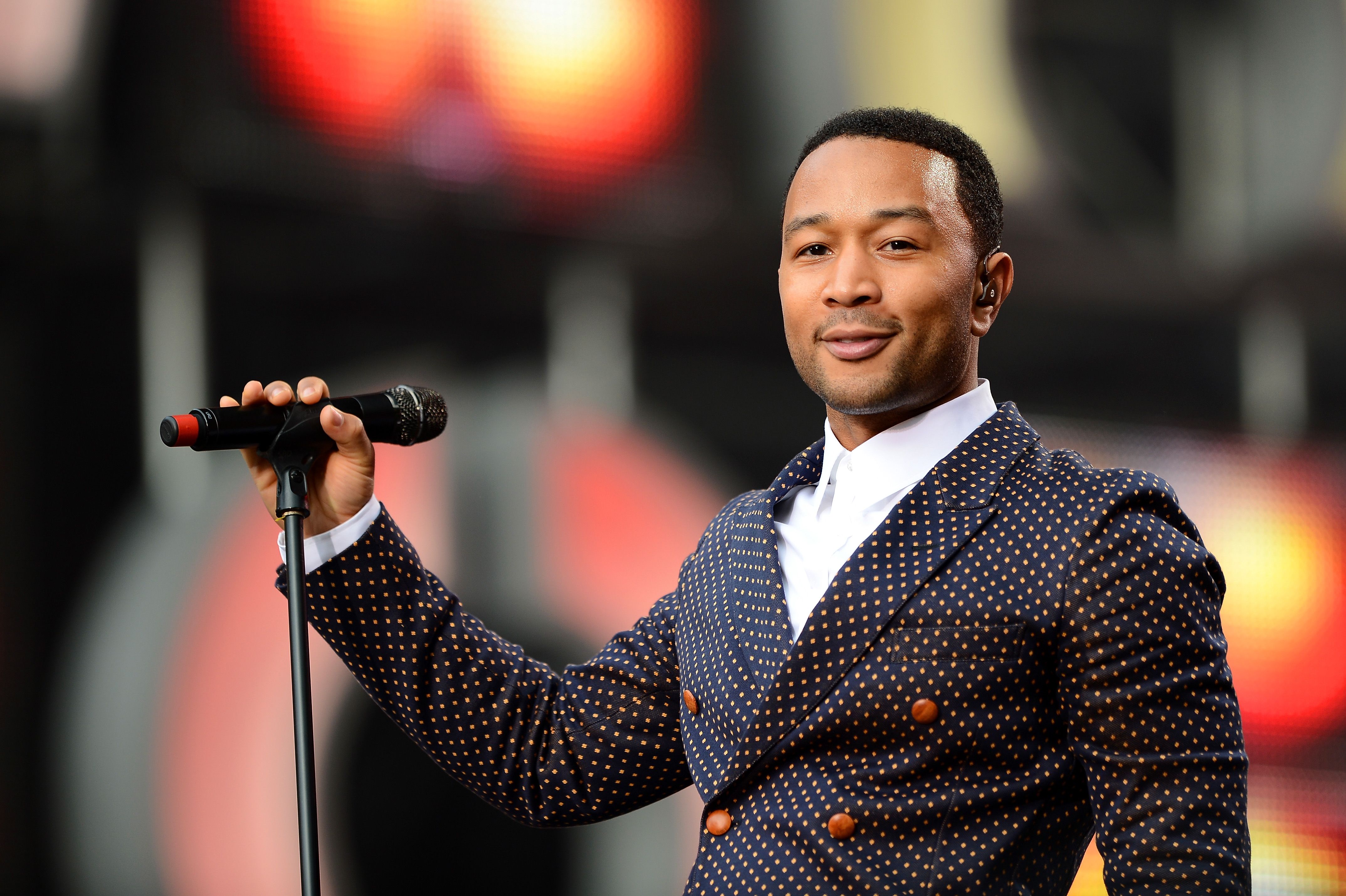 ---
As Legend recently shared with Dax Shepard in the podcast Armchair Expert, he wasn't popular in high school and college. So when he finally started to get attention from the ladies, he loved it, and, well… he took full advantage of it. John enjoyed the company of models, and he felt comfortable jumping from one short-lived relationship straight into the other.
During the two years prior to meeting his now-wife, John reportedly had at least 4 casual relationships. And his girlfriends were no strangers to runways and magazine covers. Legend dated American model Jessica White, Brazilian model Danielle Abreu and Nigerian model Tayo Otiti.
---
He was also linked to Wafah Dufour, who, in addition to modeling, is a singer and was Osama Bin Laden's niece. In the mentioned podcast John admitted to being unfaithful in his previous relationships. As he revealed:
"I escaped 'technically cheating' by keeping my relationship ill-defined. But it was really cheating. I definitely was dishonest and selfish. At a certain point, you just realize you're happier being honest."
So what was it about Chrissy Teigen that eventually turned John into a loving husband and father? 
---
ANOTHER MODEL, DIFFERENT STORY
In 2006 John Legend was shooting a music video for his song "Stereo", and the girl who played his love interest was a charismatic Thai-Norwegian catwalker Chrissy Teigen. Both John and Chrissy have always been rather candid about their relationship, and the details of their first meeting are no secret.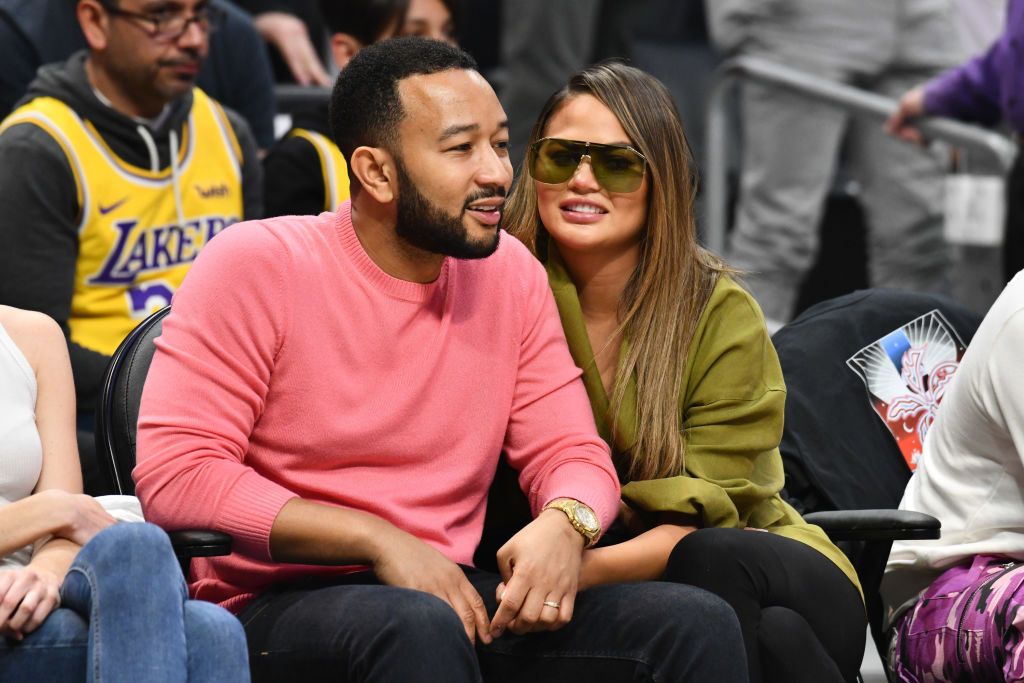 ---
As Chrissy told Wendy Williams, they were filming the video for about 12 hours. You might think that it was love at first sight, and they started dating right away, but that wasn't the case. First of all, both Chrissy and John were seeing other people at the time, so Teigen could have easily become just another name on Legend's list of models.
---
But shortly after their meeting, John went on tour, and the two kept in touch over the phone. And that's where Chrissy proved that she's more than just a beautiful face. According to John, he saw how engaging and witty and funny she was. 
"I fell in love with her over the phone because she is good with those 140 characters," Legend joked.
Still, when Teigen joined him on tour, the singer almost backed off. Was it because of the stress of doing a tour or the fear of commitment? John told Chrissy that he could not be in a relationship at the moment. Luckily, the very next day the break up was canceled, and Legend still considers this one-day break up his BIG mistake.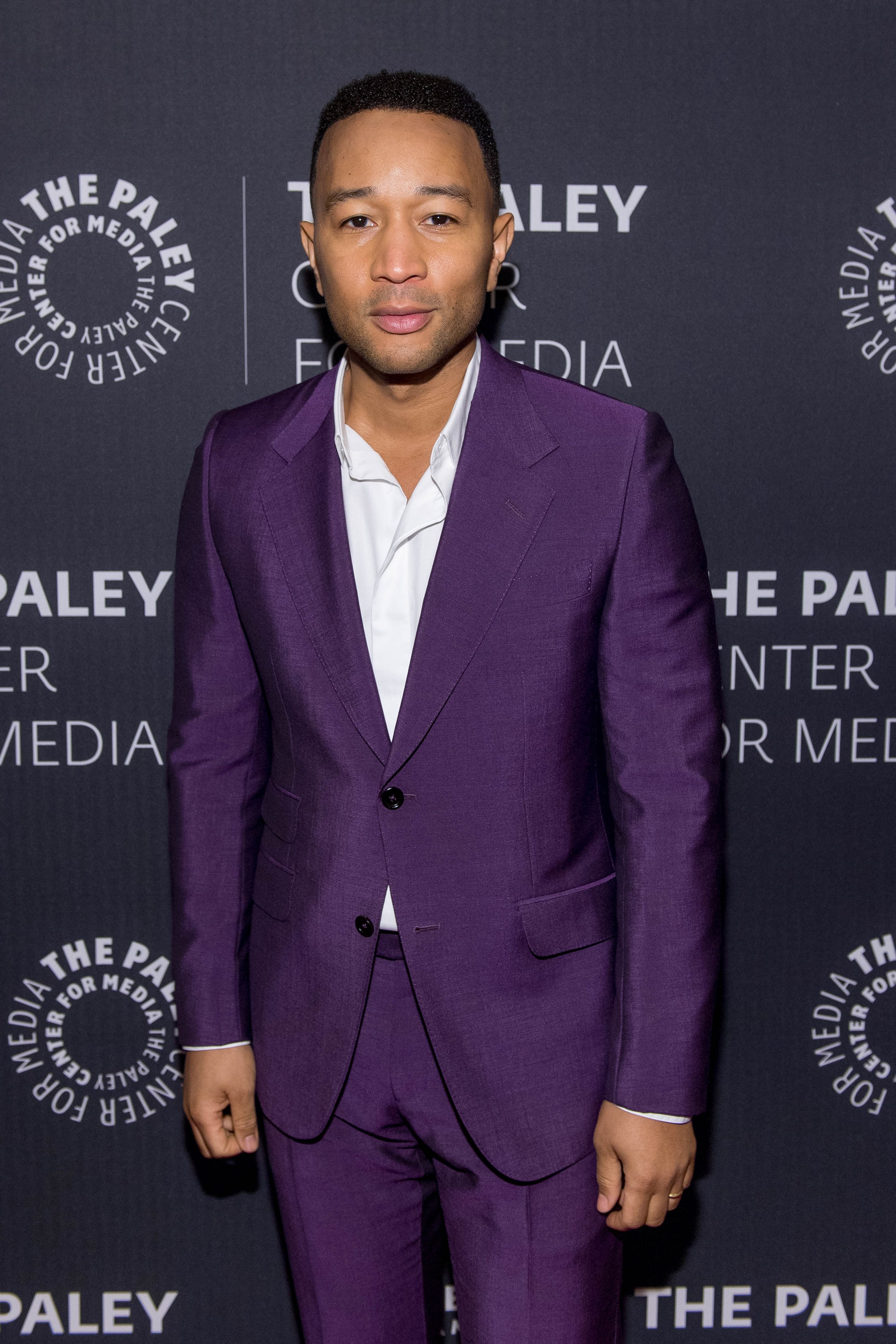 ---
CHRISSY PLAYED IT COOL 
Now Teigen is a famous cookbook author, TV host, and Twitter royalty, but when she started dating Legend, he was the one who made headlines. In their 2019 cover story for Vanity Fair, Chrissy shared that she learned from gossip blogs that John was kind of known as a modelizer.
"I used to go on the websites and it was always either how I was his beard, or how he paid his past serious girlfriends, or how he was with some new model. Oh my god, I would read everything."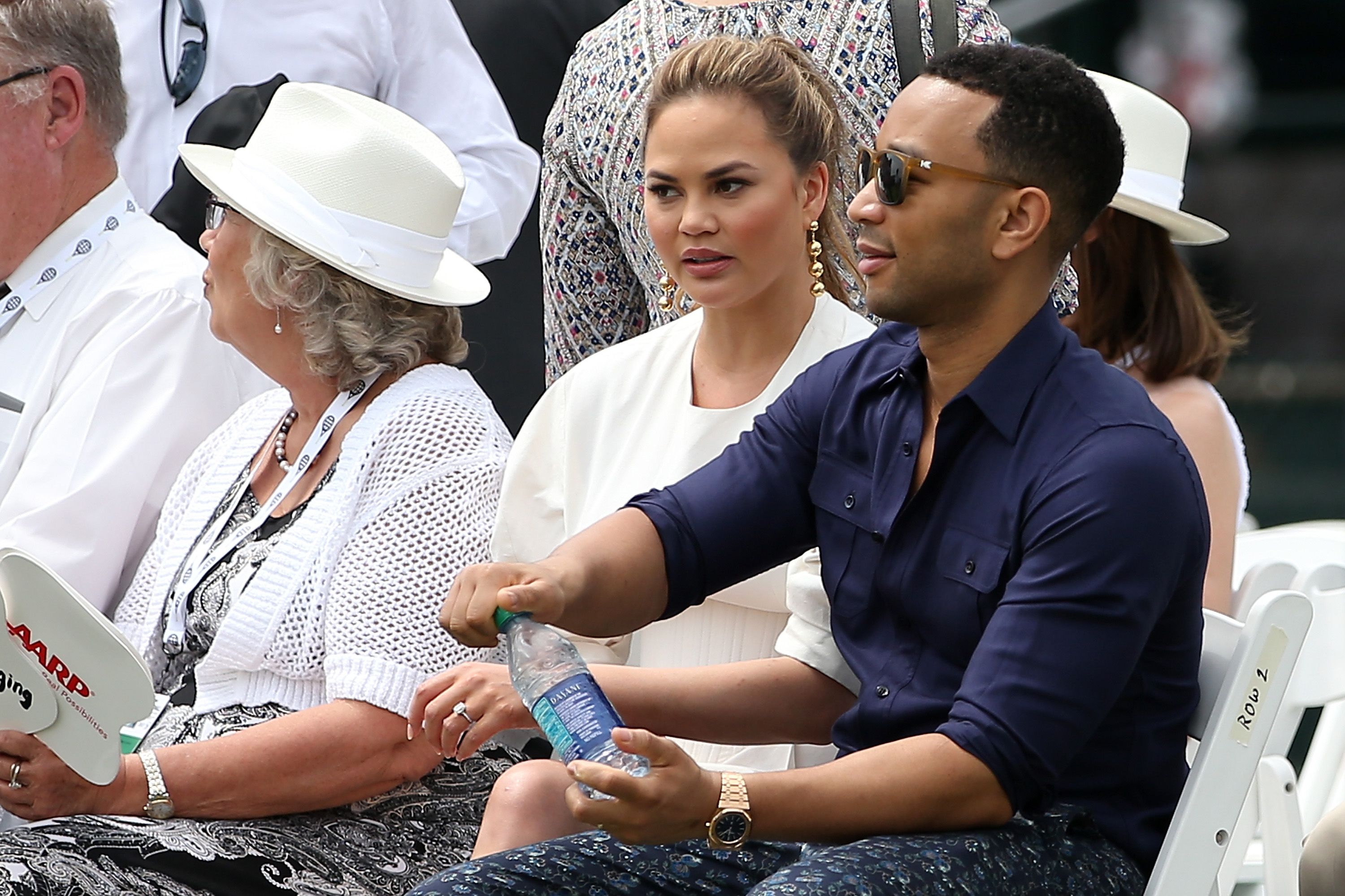 ---
But all those stories did not scare Teigen off. She admitted she did not have much money in those early days, and Legend sometimes sent her cash. And what's even more surprising, Chrissy ended up being good pals with all of John's exes! 
According to Chrissy's bridesmaid Brooklyn Decker, the couple never pretended to be better than they really were in front of each other, and that's why their relationship is so genuine. John seemed to have had enough of unfaithful games, and he wanted to be happy in love with one person.
"At a certain point, I just decided that person was Chrissy. I decided I wasn't gonna mess with somebody else anymore." he shared.
---
And Chrissy was wise enough to softly nurture that commitment by not putting any pressure on her boyfriend and just letting him be himself. As she told Cosmopolitan in 2014, she played it cool for a long time and did not try to lock him down.
"Never once did I ask, 'What are we?' Marriage was never my goal, because I've never been very traditional. I was just happy to be with him." she confessed.
Well, 13 happy years and two adorable kids later (and one on the way), we can't but admit Teigen's strategy paid off! So how and when did John propose?
---
BECOMING A FAMILY 
They had been publicly dating for about 4 years when Legend popped the question during a Maldives vacation on Christmas in 2011. But it wasn't as perfect as John planned. Before the happy moment, the couple got in a really big fight on their way to the airport. And, airport security almost ruined the surprise, demanding to look into a hidden small box in John's carry-on bag.
---
Luckily, it ended up in a beautiful way. Chrissy became a true muse for her then-fiance, and he dedicated one of his best hits "All of you" to her. To add sincerity to the story, Teigen starred in the music video for the song, which ends with actual footage from the couple's wedding.
Chrissy and John said their vows in Lake Como on the 7th anniversary of their acquaintance - September 14th, 2013. And a few days prior to that, the couple stopped by a Courthouse on their way from New York Fashion Week to make things official. And their only witness was model Irina Shayk.
---
After being married for two years, Teigen got really fed up with all the neverending questions about kids. She decided to address the media pressure and social insensitivity by sharing her own struggles with fertility in a 2015 episode of FABLife.
Still, in October 2015 Chrissy shared the happy news that they were expecting their first baby. "John and I are so happy to announce that we are pregnant" read her Instagram post.
"As many of you know, we've been trying to have a baby for a while now. It hasn't been easy, but we kept trying because we can't wait to bring our first child into the world and grow our family."
---
PARENTS OF THREE 
The couple welcomed their first bundle of joy, Luna Simone Stephens, in April 2016. Later the new mom opened up about her heartbreaking battle with postpartum depression after their daughter's birth. She could not figure out why she was so unhappy, and why there was so much spontaneous crying.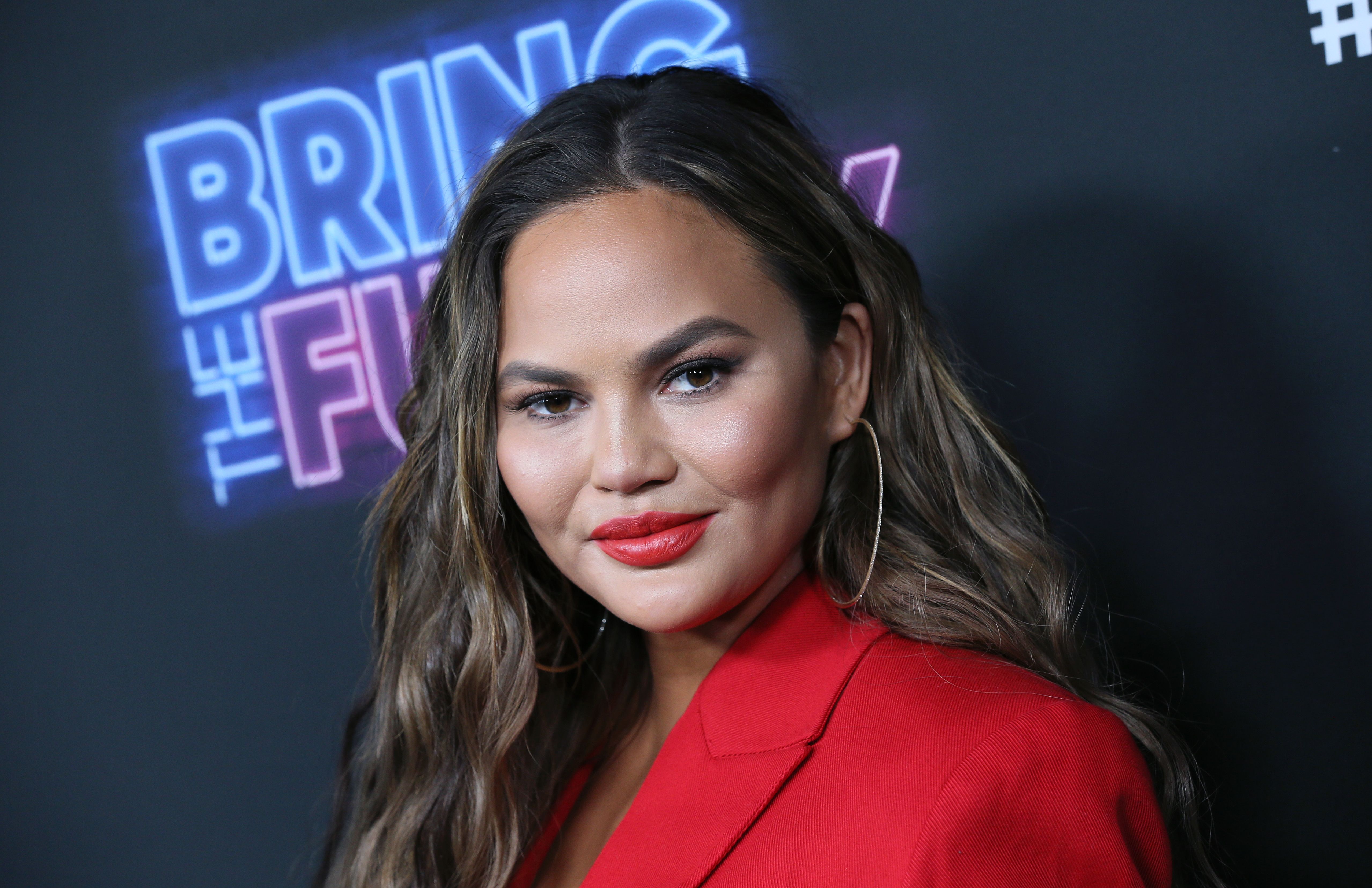 ---
Chrissy admitted to being tired of the pain, anger, and not having the energy to take her baby for a stroll.
"I couldn't control it. And that's part of the reason it took me so long to speak up: I felt selfish, icky, and weird saying aloud that I'm struggling." she told Glamour.
Teigen credits her husband for his support and care when she needed it most. In November 2017 baby Luna was the one to announce to the world that her sibling was on the way. 
---
The happy mother shortly revealed that they were expecting a boy, as the only embryo left from their IVF treatment was male. And in May 2018 Chrissy gave birth to John's son. As Teigen later told Ellen, they struggled to find a name they liked:
"Boy names are really tough and I don't think he will even have a middle name because we can't even come up with a first name."
---
Well, they could have easily named their son John junior, as the little one's resemblance to his dad was uncanny! Still, Luna's brother became Miles Theodore Stephens, and he's so adorable! Chrissy also shared that the IVF treatment didn't work for them the first time around, so having two kids now is a complete miracle.
---
Both Chrissy and John never shied away from talking about their kids or posting their pictures on Instagram. Teigen describes 4-year-old Luna as sassy and 2-year-old Miles as laid back, and she calls their family a zoo! But the parents did not stop expanding their family.
Even before they got married, Legend said he wanted to have three kids, and his dream is about to come true soon. The family teased the big news in their signature way: John's recent video for the song "Wild" features his kids, his wife, and her little baby bump! Chrissy shortly took to Twitter and IG stories to confirm that they're expecting. '
---
MARRIAGE TROUBLES AND JOYS 
Legend and Teigen are known for their honesty, and recently they revealed that their marriage is not as perfect as it might seem. A few hours before they premiered the video with baby #3 news, the couple had a YouTube live chat about their relationship and all the troubles they face.
---
"Don't think you're alone in fighting with your spouse," said John to his fans. Chrissy added that they have the same communication issues as other people, and she doesn't like to discuss work with her husband. Apart from that, John and Chrissy are the couple goals we need.
In 2018 she was the proudest wife when Legend won an Emmy and achieved EGOT status. Not only did he get Emmy, Grammy, Oscar, and Tony awards, but he also became the first black man to do so! That same year John praised his wife when he presented her with Glamour's Woman Of the Year award.
---
With almost 31 million followers on Instagram and 13 million on Twitter, Chrissy is a true social media queen. And John says people fall in love with her for the same reasons he did: her energy and funny personality.  She never misses a chance to roast him in her tweets, and Legend says that he could never hurt his wife considering her Twitter royalty status.
"If I were to do anything, it would be career suicide," he said. He claims to be Teigen's biggest cheerleader, and sometimes pretends that he's going to retire soon on her money. In return, Chrissy crowned John the ultimate Instagram Husband. 
And to add to all the fun and magic of this couple, the duo got matching tattoos. Can this family become even cuter? Well, let's wait for the new baby to prove they can!