New Girl Cast: Lives After the Series
Seven seasons of our beloved comedy series New Girl will never be enough! So, to ease your longing, let's fill you in on what its actors have been up to since the show ended. Read our article to learn about all the facts of the cast then and now, as well as New Girl cast friends in real life. 
---
ZOOEY DESCHANEL AS JESSICA DAY 
Her character Jess was known for her penchant for singing and often child-like naivety. Among other quirks! So you might wonder if actress Zooey resembles Jess in any way? Well, it seems she shares the same fun, girly dress style, and expressions if you look at some of her Instagram posts.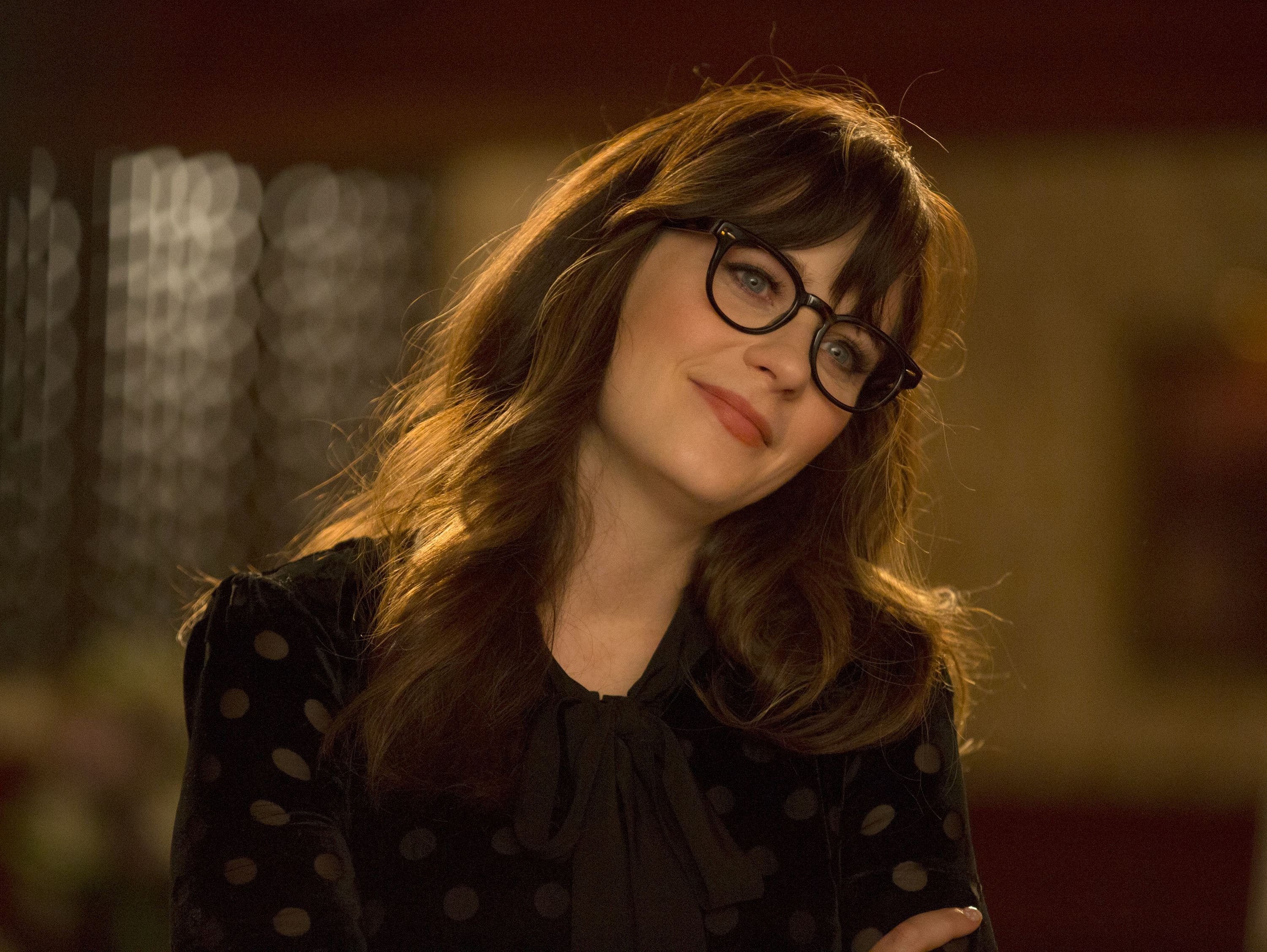 ---
And, much like Miss Day, Zooey's love life can also be described as complicated. She has two divorces behind her but is moving forward for her kids' sake. She divorced Death Cab for Cutie's Ben Gibbard and, more recently (earlier this year, to be exact), split from film producer Jacob Pechenik. 
---
Jacob and Zooey have two lovely kids together. And though they parted ways, Deschanel and Pechenik continue to run The Farm Project, an initiative to empower people to eat local, sustainable, and organic food. We're glad they parted amicably! In the same month of her announced split from Pechenik, Deschanel and Property Brothers star Jonathan Scott were linked romantically.
---
You wouldn't believe how the two met - it's the cutest thing ever! Yeah, it was while Zooey and her sister, Emily (yes, you'll remember her from the Bones series) were filming James Cordon's Carpool Karaoke with two other well-known siblings. Yup, it's a story of two sisters meeting two brothers, Drew and Jonathan Scott!
After the drive, Jonathan took to Instagram saying: "Met some new humans today. We had fun. I think I'll keep them". He's a man of his word, then. During the lockdown, the pair have hosted several game nights for their fans on social media. The best! Okay, moving on to her career: what's she been up to?
---
After New Girl ended in 2018, her biggest on-screen project was lending her voice to Bridget in this year's Trolls World Tour. And don't forget, she's also an excellent singer. (Did you know she's the one who wrote AND sang New Girl's theme song?) 
That said, she's got a band, She & Him, with M. Ward - and last year the two even performed a number on the Jimmy Kimmel Live show. Apart from all that, Zooey appears to be enjoying some time off. A well-deserved break, we'd say!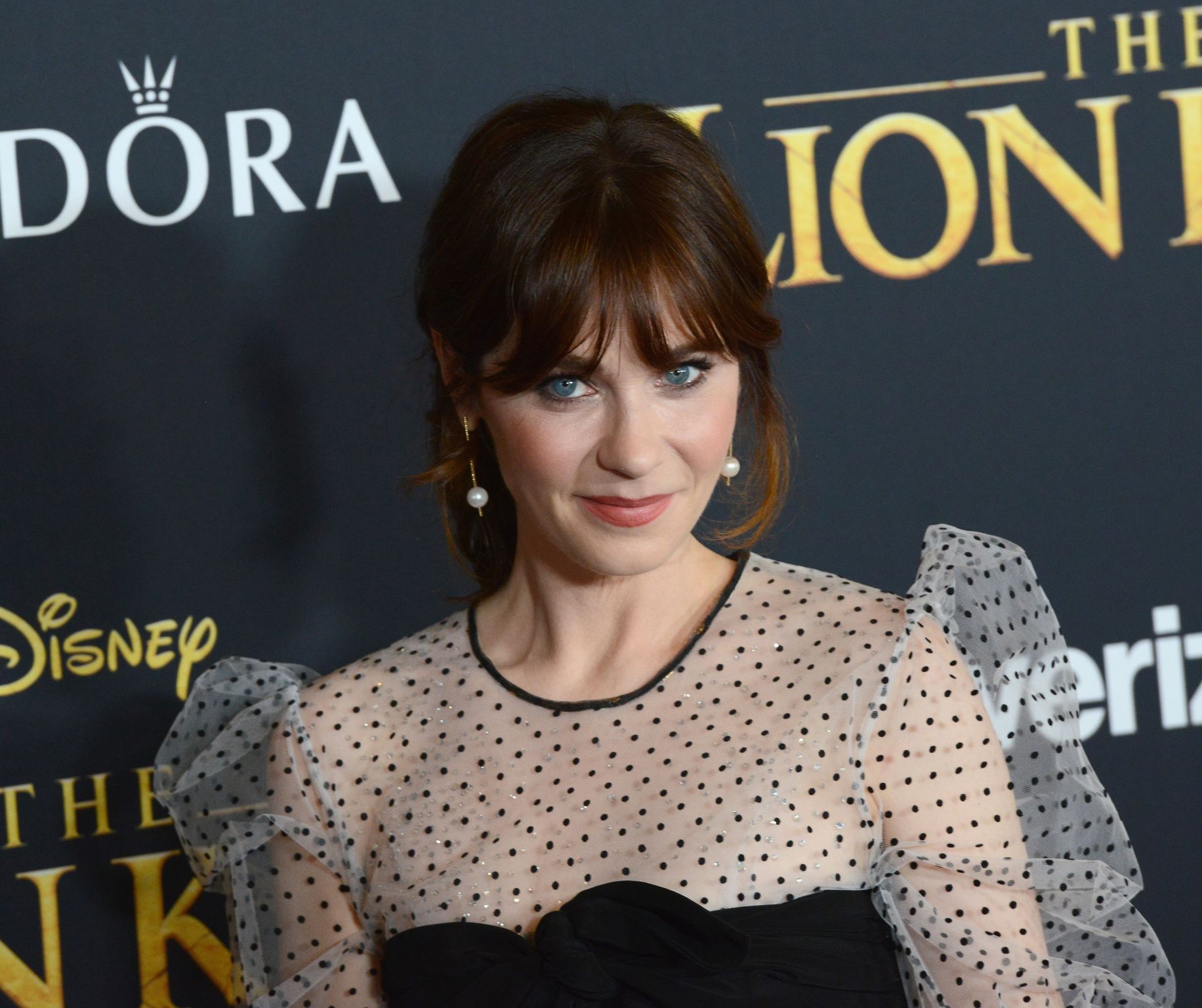 ---
JAKE JOHNSON AS NICK MILLER 
Known for his hilarious turtle face - and obsession with the Chicago Bears, it's Nick Miller, Nick Miller from the streets of Chicago! In real life, Jake has better luck in love than his character! He's been happily married to Erin Payne for nearly 14 years now. And the couple is doubly blessed - with twins.
---
We couldn't find you much more than that - which makes sense, considering he prefers to keep his private life private. In an older interview with Glamour, he was asked how long he and his wife have been together. Aaaand it went something like this:
"Jake: A while. How long is a while? My business is personal! Even for Glamour?! My business is personal!"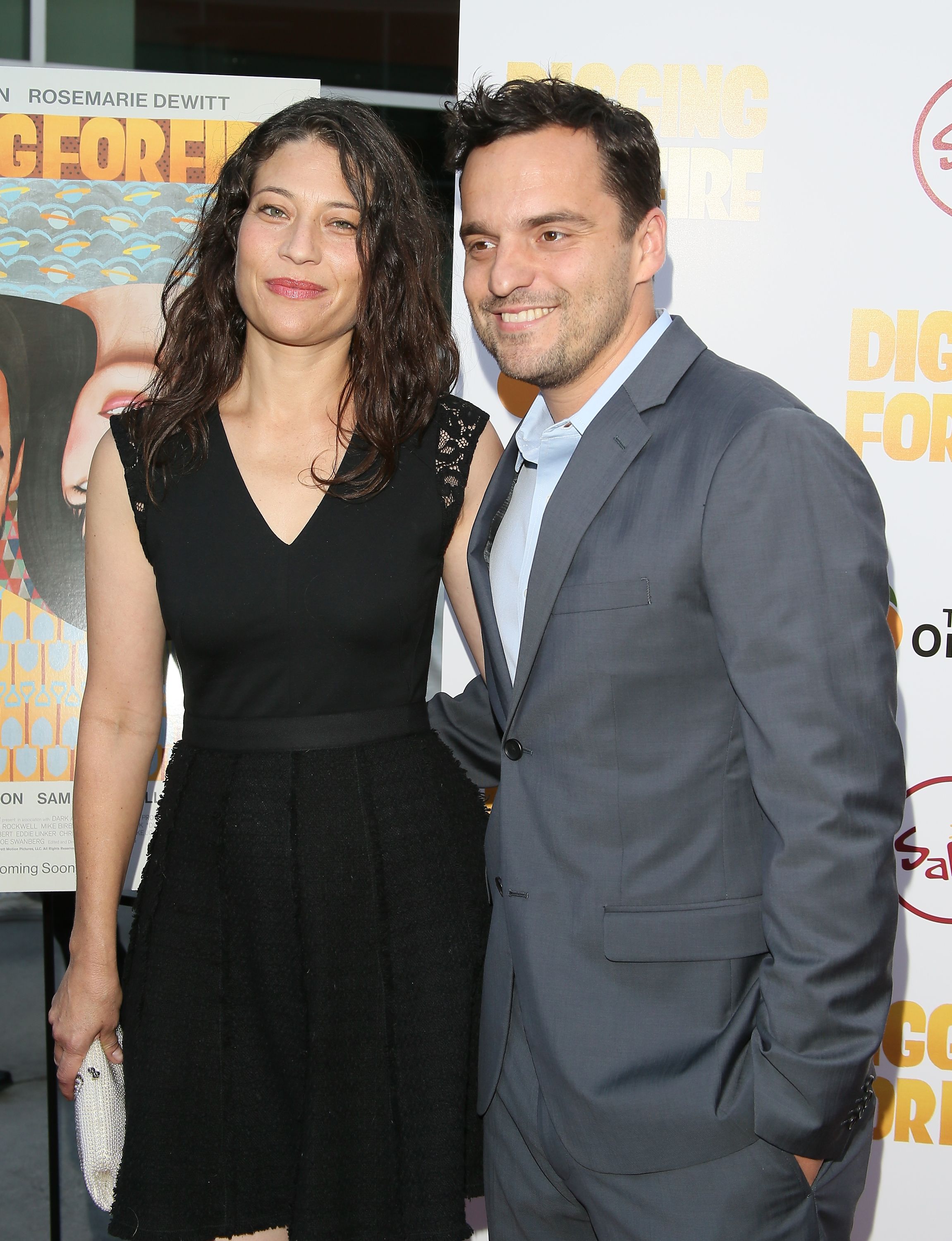 ---
Soooo… let's look at his career instead! You can catch him in starring roles in Tag, as well as Spider-Man: Into the Spider-Verse. Yes, he's the voice of Peter B. Parker, and it's a computer-animated superhero film, in case you were wondering. His Instagram feed is full of references to the movie.
Like this post with his fellow New Girl star, Lamorne Morris. "Go see Spider-man, you perfect sunflowers!" It's clear he's very proud of this project - oh, and has a great sense of humor in real life too. "Bring a toddler or a grandma. This movie casts a wide net. For real." 
---
If you thought that was a lot of work already, just wait! He has a starring role in the drama series, Stumptown, where he plays another bar owner. On that note, Jake unintentionally inspired the successful Comedy Central show Drunk History. Whaaaat? How?! During a drunken rant, he tried to describe a storyline to series creator, Derek Waters.
Long story short, Derek was so inspired by his antics, he developed a show around history - as narrated by drunk people. You can also catch Jake as a basketball coach with a love for... the Chicago Bulls... in his own upcoming Netflix animation, Hoops! In fact, it will be released in just a few days!
---
Simply from watching the trailer, it promises to be hilarious (fair warning, though: it contains no shortage of F-bombs!). And some of his New Girl cast members will be joining the fun... Yay! Max Greenfield has revealed: "I play the ethics professor, but only in two episodes." 
In addition, a little bird told us that CeCe's Hannah Simone is also a part of the first season, but we still don't know in which role. Who knows, maybe more former cast members will make an appearance - we'll have to wait and learn.
---
MAX GREENFIELD AS SCHMIDT 
Mostly fashionable, in love with CeCe - and of course, always losing money to the Jar! In real life, Max is nothing like his playboy character, Schmidt. Greenfield has been married to casting director Tess Sanchez for around 12 years and the couple shares two children. Look at his cute Mother's Day post dedicated to his wife.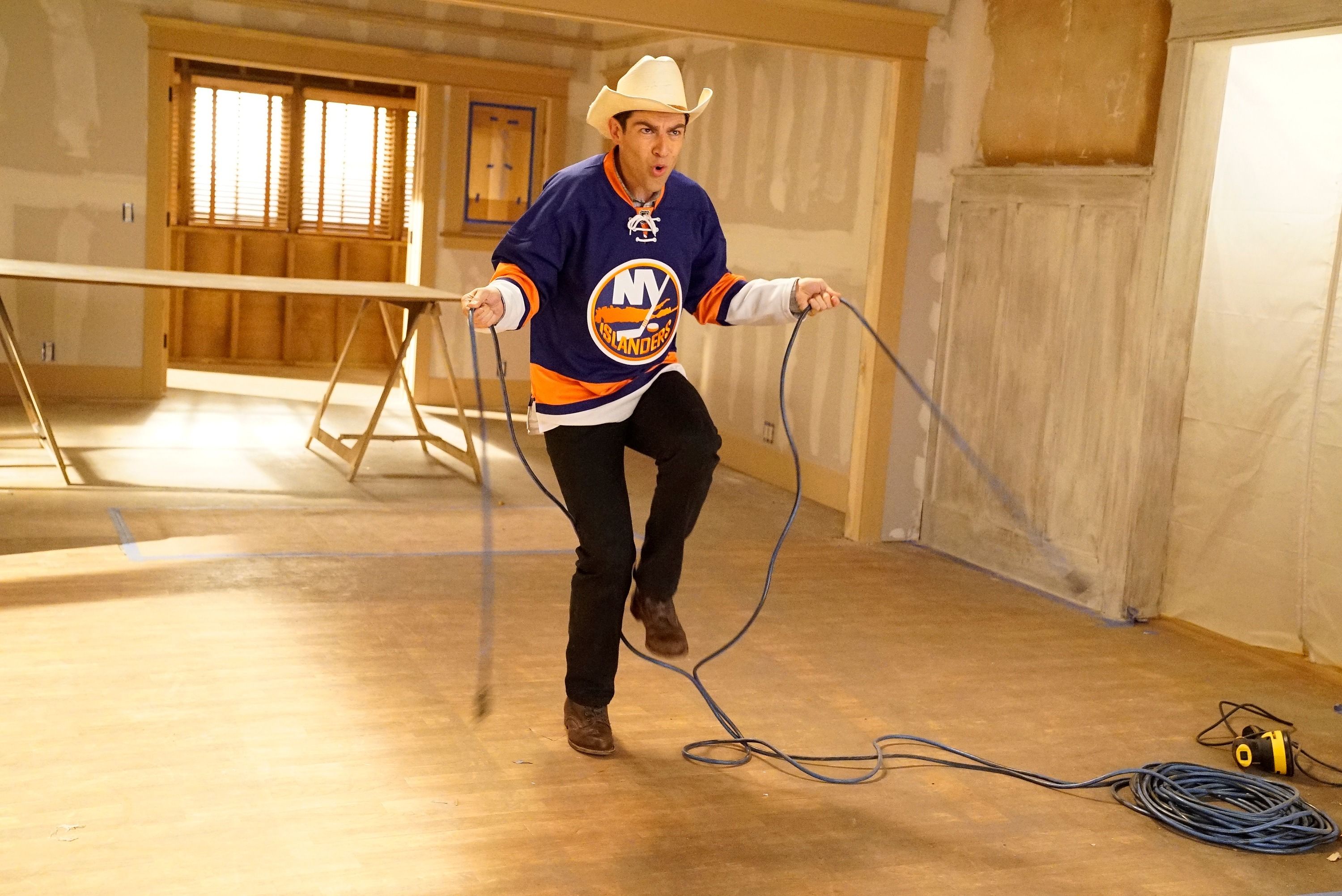 ---

"You are and will always be the best dancer in the family. Especially grateful for you today."
And this is a mega-committed dad if we've ever seen one! While the family was in lockdown at their home, Max shared the most hilarious videos of his attempts to help his daughter Lilly with her work. 
---
Some of the funniest ones on his Instagram feed must surely be where he can be heard quizzing her on something, and she always replies with "So, basically". About homeschooling, Greenfield told Huffpost:
"If you know anything about me or my kid, this was a worst-case scenario. I'm just not cut out to be a teacher. When we sat down on that first day, she knew it was bad too, and we were just laughing together".
---
Oh, so now his numerous posts on #TeachersAppreciation and #GodBlessTeachers make even more sense. And we're sure parents around the world agree! Oh, and earlier this year he and three other fathers founded DADZ, a father-focused parenting and baby goods company. He explains the inspiration for this company in an interview with HuffPost:
"Every dad we talked to said… something I've said a million times: 'I'm exhausted!'" So we wanted to come up with a healthy alternative to an energy drink that could support fathers."
---
How awesome! By the way, how cute is his post wishing Jake Johnson a happy 50th birthday? But now: moving onto his acting career. Max has been busy with starring roles! Since New Girl ended, he's been in the comedy series The Neighborhood, made a cameo in the Will and Grace reboot, and renewed his role as Leo in the reboot of Veronica Mars.
Among many other jobs, he also appeared in the romantic comedy film What Men Want as well as the thriller Promising Young Woman. How does this actor manage to juggle work and family life so well?!
---
HANNAH SIMONE AS CECE 
The stunning model and Schmidt's true love was never far away from the loft! The real Hannah married Canadian TV journalist Jesse Giddings four years ago. They have one son - who should be around three now, so we imagine he keeps her busy! As for their love life, the couple mostly keeps to themselves, only occasionally taking to social media to post pictures of each other.
---
Talking to People, she did share a few inside secrets, though! The interview revealed her son's cozy and rustic nursery was inspired by her travels. According to her, she's a sucker for beautiful handmade rugs - and loves a Canadian country touch to boot. Beautiful! On the career front, shortly after New Girl's finale, Simone landed the lead in the reboot of The Greatest American Hero.
---
Sadly, the show didn't go ahead! Hopefully, they'll pick it up in future. Luckily she landed a recurring role as Dr. Monica Dewan on Single Parents, on top of other guest-starring roles. In other news, earlier this year she collaborated with fashion brand TJ Maxx on a clothing line for the American market.
---
We'd say her most interesting project to date is probably a semi-autobiographical comedy based on her own history. She has a British mother and an Indian father so we're pretty sure that would make for interesting stories! She co-wrote and served as executive producer on this ABC project, but it doesn't currently have a release date (or a title) yet.
---
LAMORNE MORRIS AS WINSTON BISHOP 
If he wasn't procrastinating on studying for his police academy test, he could be seen gushing over Furguson! In real life, there's little information about Lamorne's relationship history. Some sources say he previously dated TV personality Erin Lim, but we can't say for sure.
---
He might currently be single, or possibly just very private. His Instagram feed doesn't reveal any major clues, but what it does reveal might even be cuter! He dotes on his nieces, regularly sharing photos of them. And Morris recently celebrated National Pet Day with a photo of Winston's best friend in the world, Furguson the cat, writing:
"I had big cats way before Joe Exotic. Before anyone was worried about tigers. There was one Cat King to rule them all. Happy National Pet Day to my son Furguson."
---
His career has taken off after New Girl. Morris landed the role of Knight in Hulu's comedy TV series, Woke, which is set to debut next month! Also, one of his first-ever serious roles is in the latest fantasy drama, Bloodshot, where he stars alongside actor Sam Heughan from Outlander fame.