From Fairytale To Freedom: Meghan and Prince Harry's New Life
Meghan and Harry shocked the world with controversial Megxit. Since then, they've relocated from the U.K to Canada to L.A. and finally settled in Santa Barbara. The Duke and Duchess became the center of public attention one more time after the publication of their biography. Here are the most important details about the new lives of the former royals.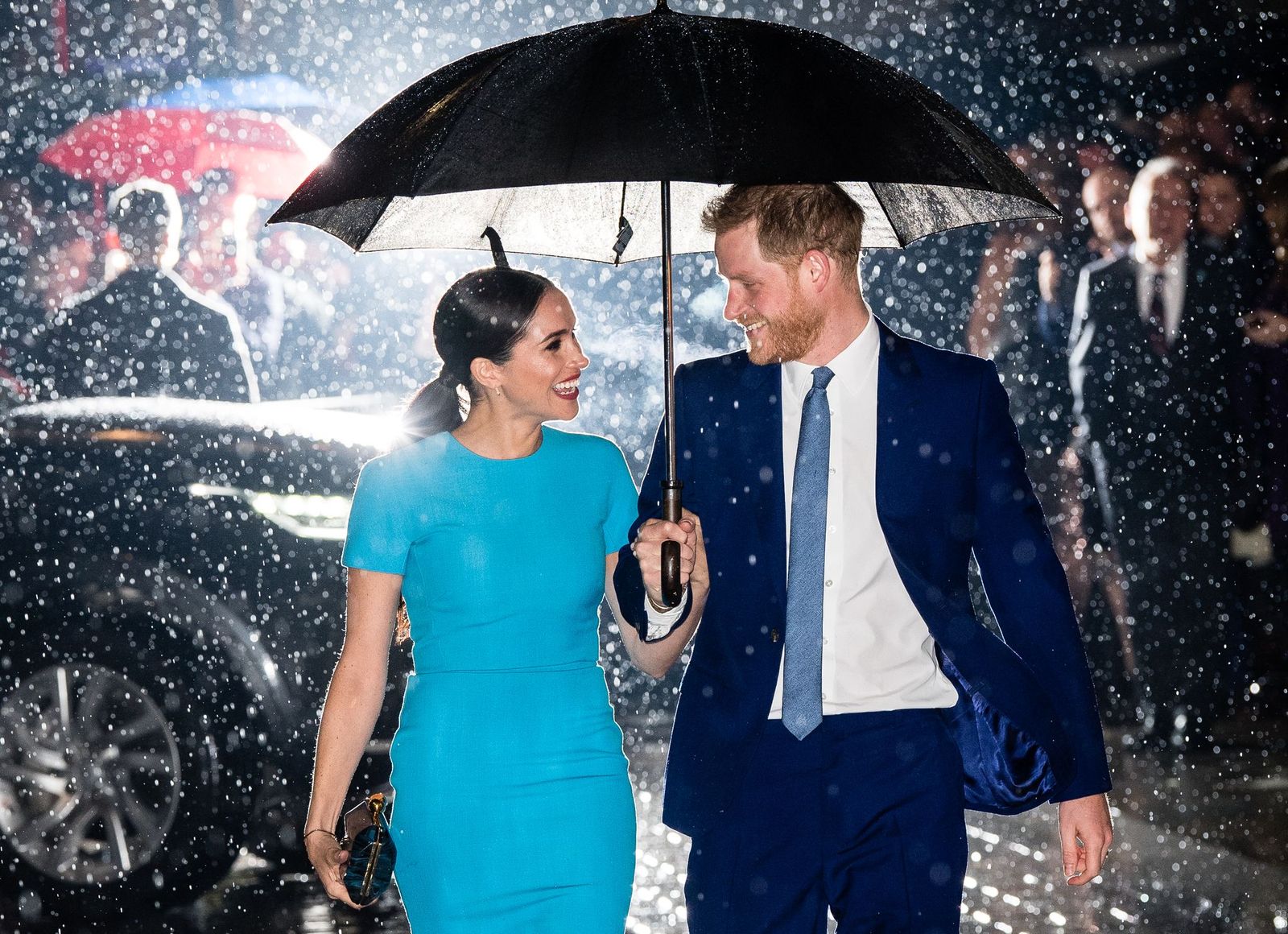 ---
SHOCKING ANNOUNCEMENTS 
The Duke and Duchess of Sussex shocked the world with an official "we're done" announcement via their Instagram. Of course, this shocking news keeps making headlines, but was the couple's resignation really unexpected? 
Since the very beginning of their journey as spouses, Meghan and Harry did not try to impress the senior royals or compete with Kate and William. They chose to pave their own, alternative path, with the need for privacy and free interpretation of royal protocol. Two rebellious royals - is there better fuel for endless media speculations?
---
Meghan and Harry have long been showing signs of their possible separation from the monarchy. Do you remember their not-so-traditional wedding and how they refused to give their son, Archie, a courtesy title? The couple also split from Kensington Palace, setting up their own official household at Buckingham Palace.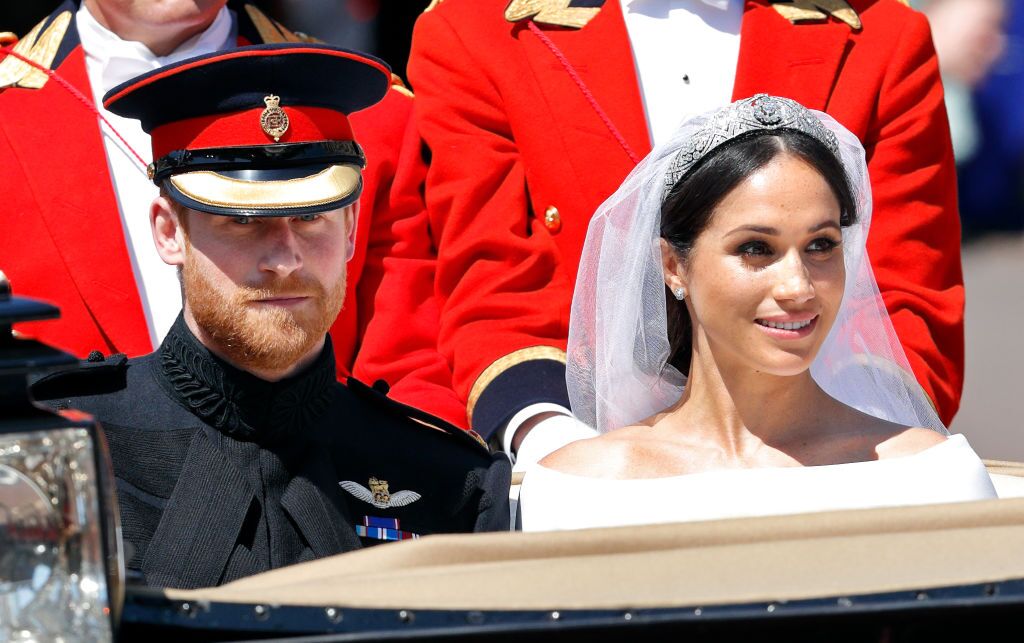 ---
They have a separate head of communications and their own @sussexroyal Instagram account. And then Meghan and Harry left the Cambridges' Royal Foundation to start a separate Sussex Royal charity. Looks like the two already have their own signature and brand, huh?
In an even bolder hint, the Sussexes spent a six-week break in Canada and missed traditional Christmas celebrations with the royal family. During her official Christmas speech, the Queen did not have a picture of Harry and Meghan on the table, and she never mentioned them in her message. Could it be unintentional? We strongly doubt that.
---
WHAT WAS THE REAL REASON FOR MEGXIT?
Many believe that the members of the royal family were unaware of Megxit, but come on: the Sussexes are not teenagers that run and slam doors. What should have been a surprise is the rather controversial timing that the Duke and Duchess picked to go public. The big news came just one day before Kate Middleton's birthday. Was it meant to be a gift?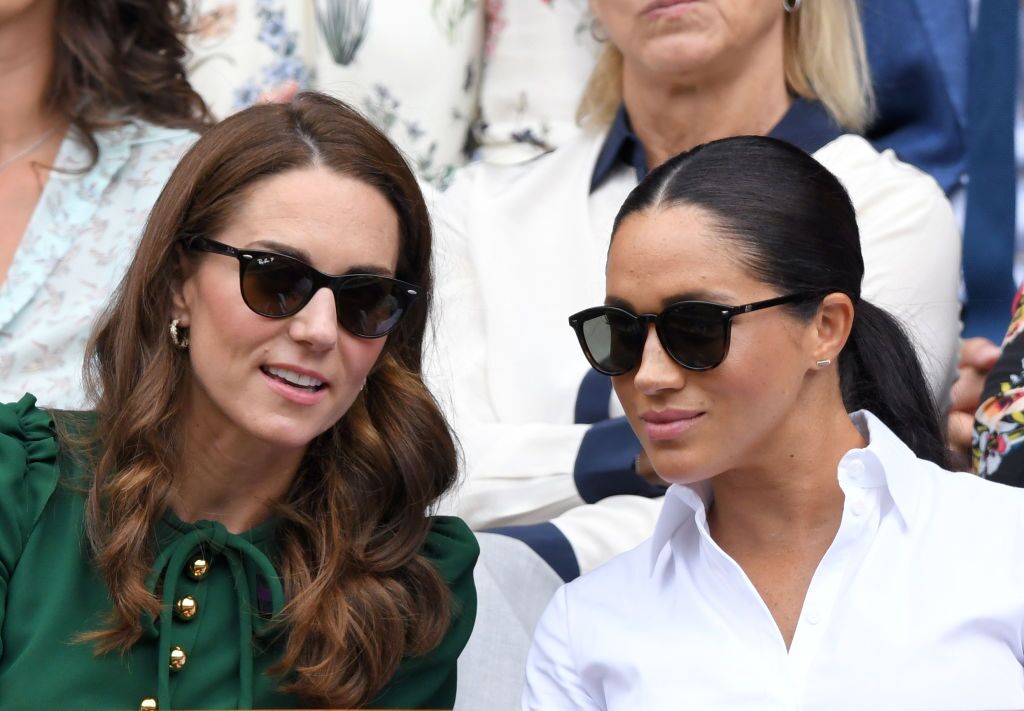 ---
Going back to Harry and Meghan's rebellion, it's certainly not the first time they overshadowed a more senior royal. The Monarch family reportedly knew nothing about the emotional documentary Harry & Meghan: An African Journey before it aired. And the film overshadowed a program about Prince Charles' work overseas that came out around the same time. 
Was there a rift in the family that made Harry and Meghan royal outcasts? Were the Sussexes forced to leave because of the alleged royal conflicts, born from jealousy and strict rules? So what's the real reason for Megxit? Well, there might have been some family tension, but it was hardly a feud.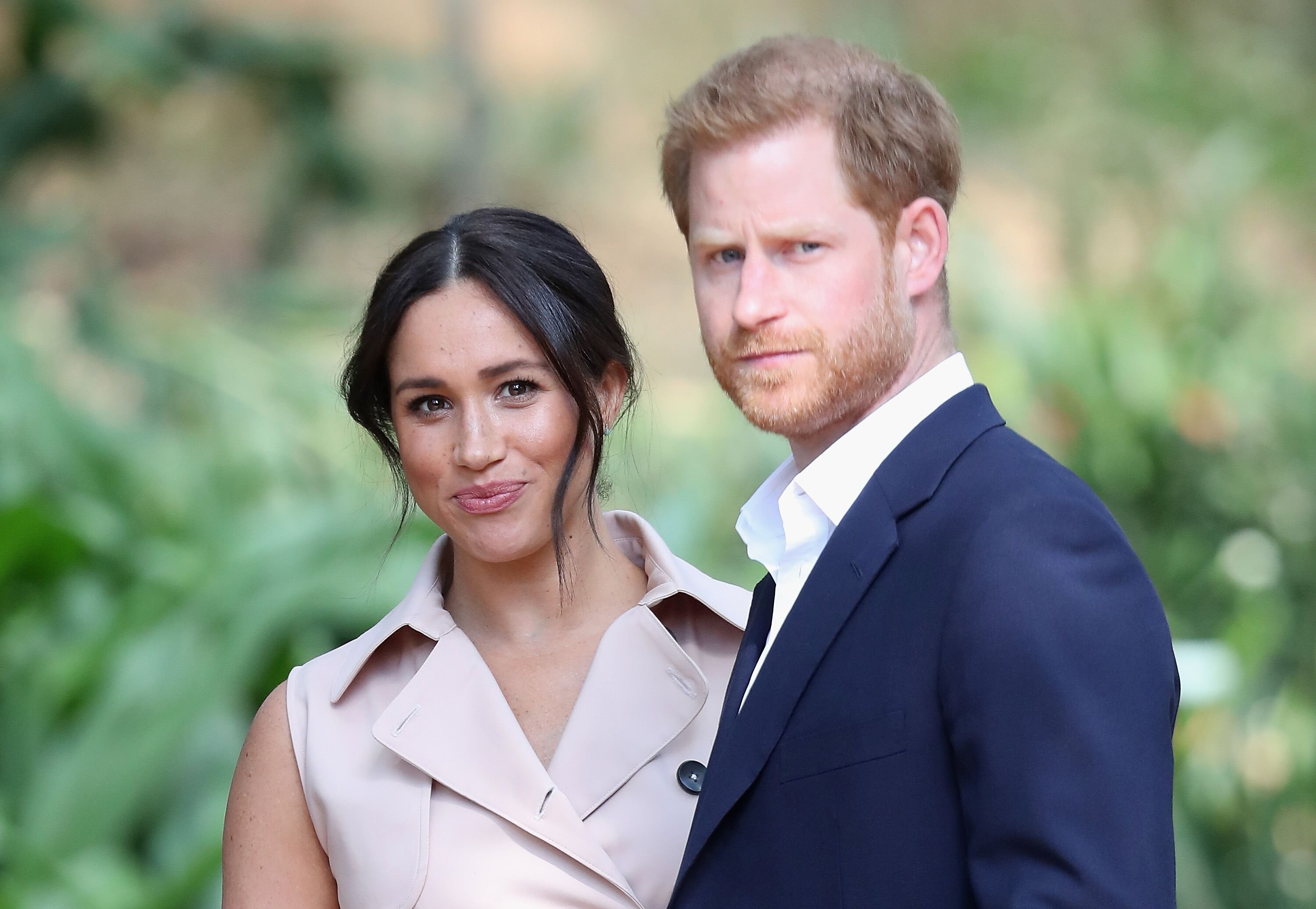 ---
WAS IT MEGHAN'S DECISION?
Some believe that the decision to quit was solely Meghan's. But was it due to her acting ambitions and homesickness? The Duchess deliberately chose her personal life and family over her career, and now thoroughly enjoys being a wife and a mother.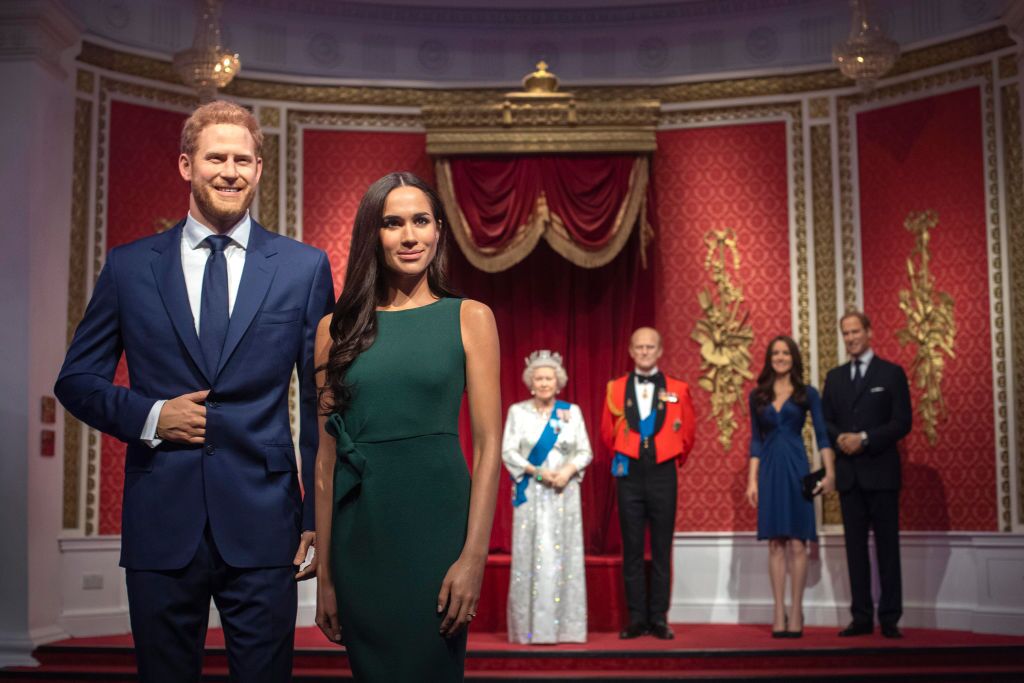 ---
Moreover, she embraced her royal humanitarian missions and plans to remain active in charity. And from the very beginning of Harry and Meghan's relationship, the two shared that they were on the same page. So do you really think Meghan could be that selfish to make Harry resign against his will?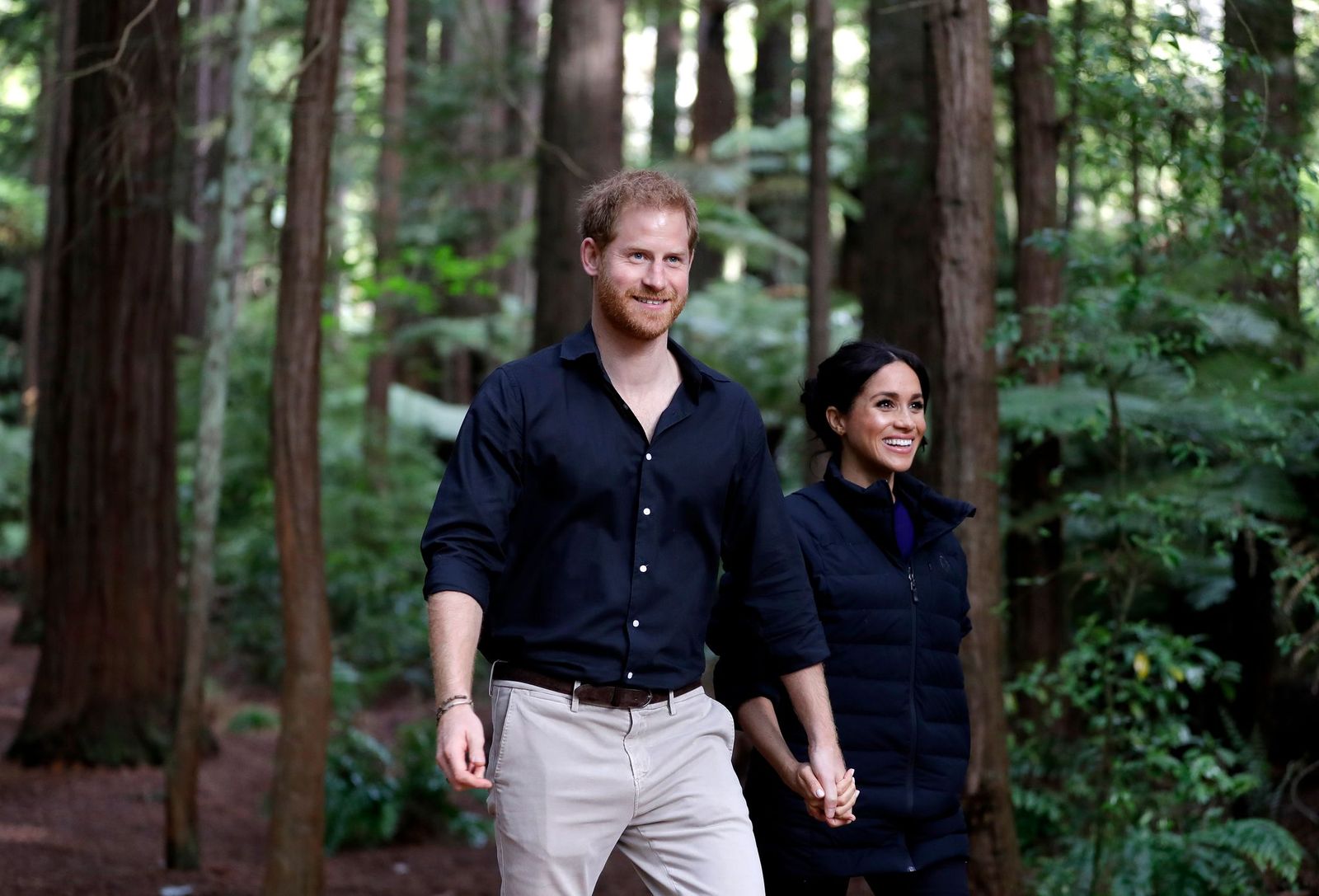 ---
Harry had already considered leaving the royal family, and it was long before he met and married Markle. In a 2017 interview, Harry revealed his thoughts on giving up his royal title when he finished his military service in 2015.
"I felt I wanted out but then decided to stay in and work out a role for myself," he shared. "We don't want to be just a bunch of celebrities, but instead use our role for good."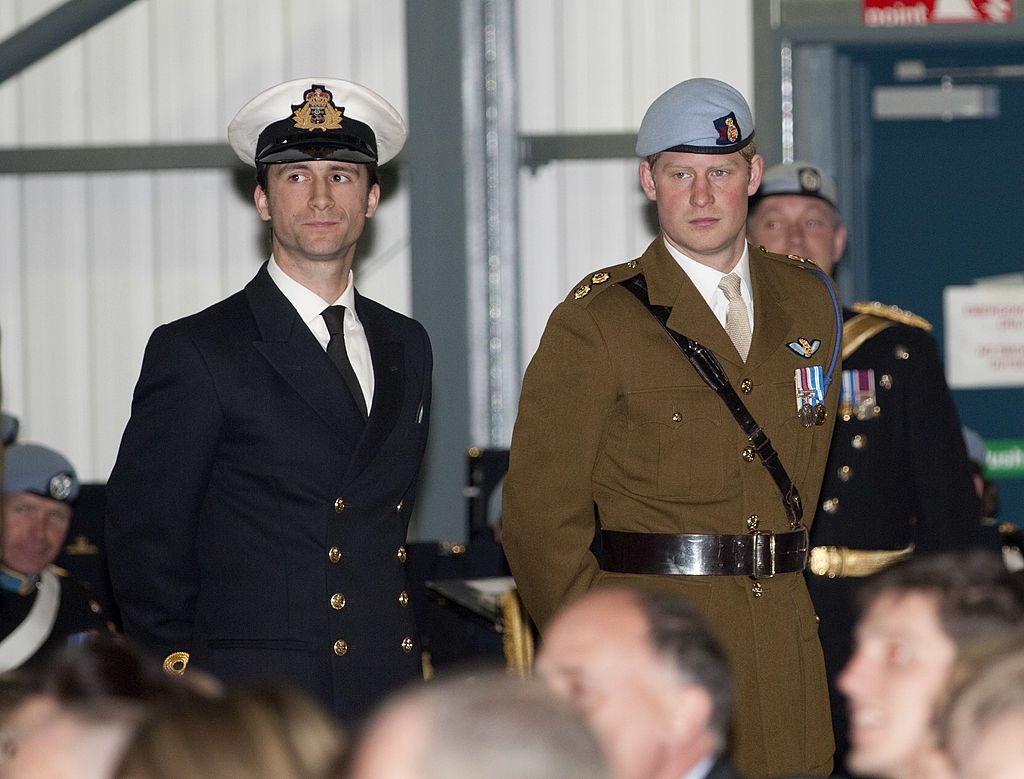 ---
Harry felt his time in the army was the best escape, where he experienced his own achievements, learned to understand people from different backgrounds, and be a part of a team. Since then, he wanted something more than royal life could offer.
So blaming Meghan in making him leave the place where he supposedly belongs is unfair. Both Sussexes revealed that the most difficult thing in their life as a family was dealing with the dreadfully intrusive media.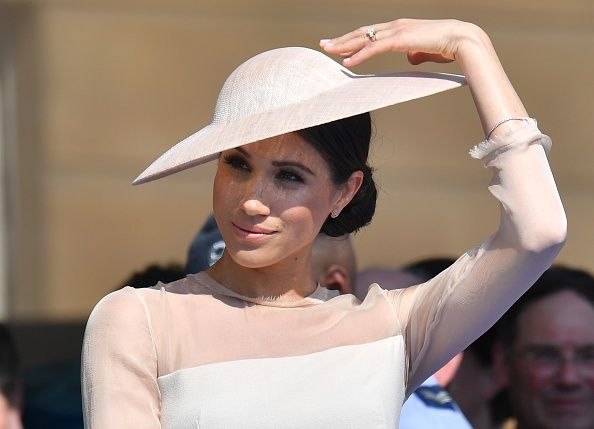 ---
CAN WE BLAME THE BRITISH TABLOIDS?
As Meghan shared in the documentary on their African journey, she never thought that joining the royals would be easy. Still, she had no idea of all the challenges and obstacles she would face. And during the past two years, with the support of Harry, she tried hard to fit into her new role and build a happy family.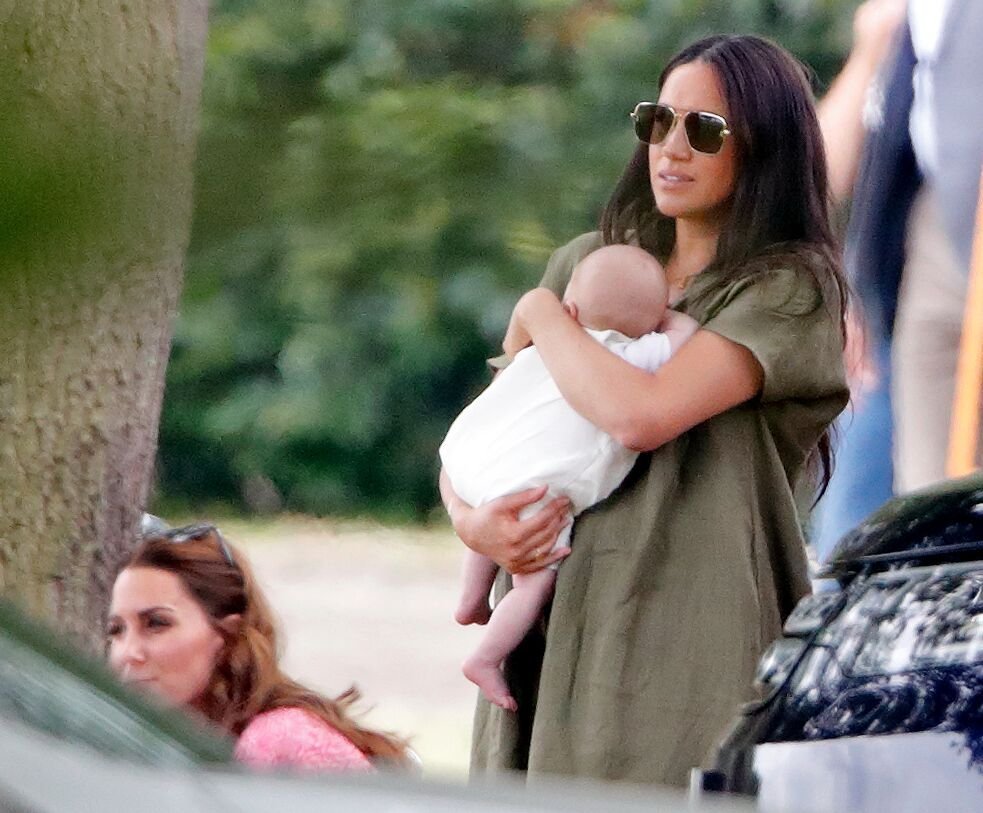 ---
But those two goals appeared to be incompatible, and their royal life started feeling more like survival. "When I first met my now-husband, my friends were really happy, 'cause I was so happy. But my British friends said to me 'I'm sure he's great, but you shouldn't do it, 'cause the British tabloids will destroy your life," Meghan revealed.
---
Yes, all the media scrutiny and viral lies made the Sussexes live in a toxic environment. At the end of their royal tour of Africa in 2019, Harry announced that he'd sued a number of tabloids for publishing Meghan's private letters and accessing her personal voicemails.
Meghan has been at the center of a media storm since she got engaged to Harry. The press dug into her past, unfolded a lot of troubles with her family, speculated her relationship with the other royals, and claimed she would never fit in.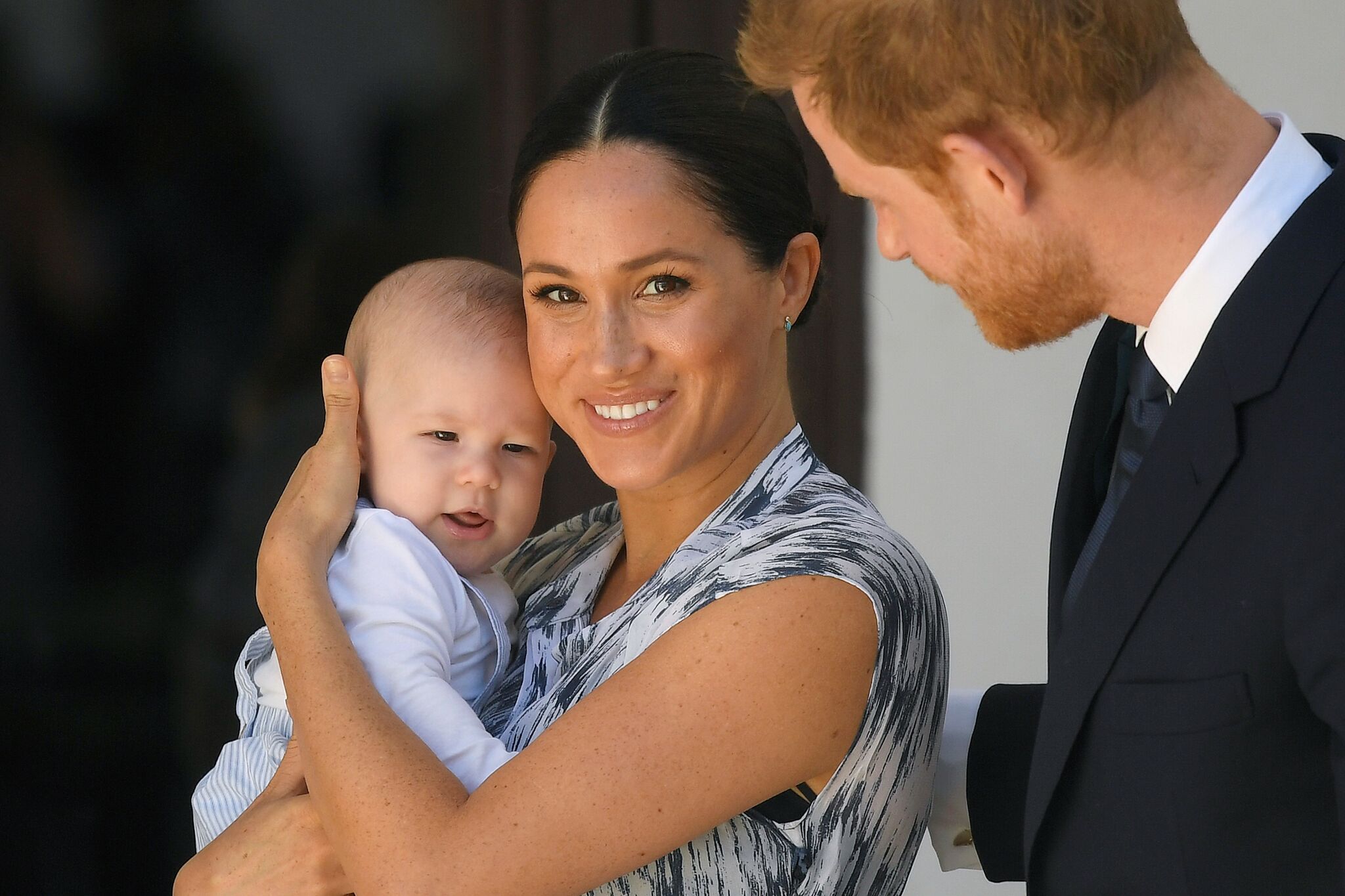 ---
And when Archie was born, naysayers slammed the Duchess for everything: from maternity leave to the way she held her baby. Her looks, her words, and even her silence were criticized. And all of this was spiced up with a dose of racism, of course. And after more than a year of bullying, Harry had decided he had had enough.
"We have continued to put on a brave face… I cannot begin to describe how painful it has been," Harry wrote in a statement posted to the Sussex website. And though the lawsuits were primarily made to protect Meghan, there was another woman on Harry's mind throughout the process: his late mother, Princess Diana.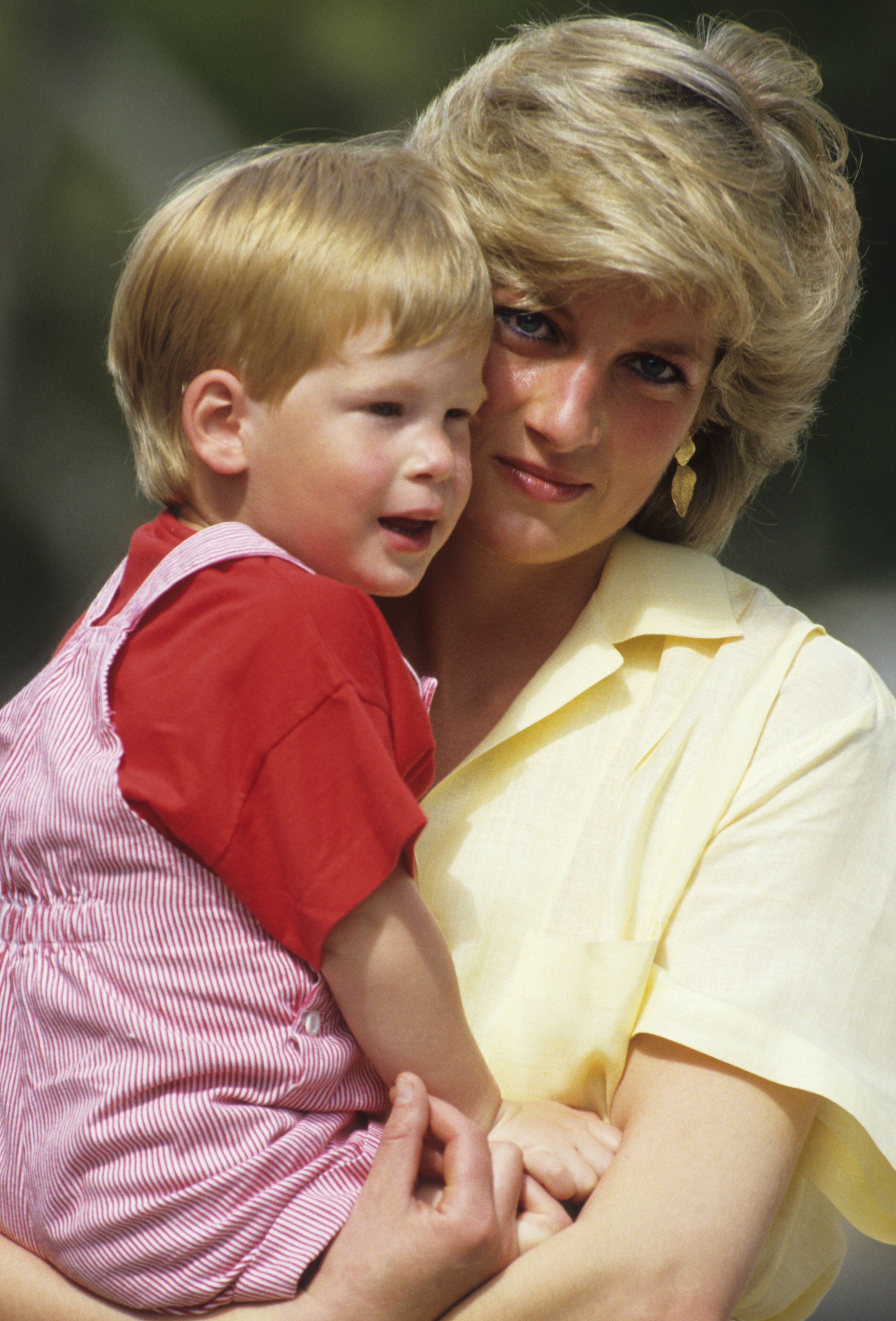 ---
"Because my deepest fear is history repeating itself. I've seen what happens when someone I love is commoditized to the point that they are no longer treated or seen as a real person. I lost my mother and now I watch my wife falling victim to the same powerful forces," the statement read.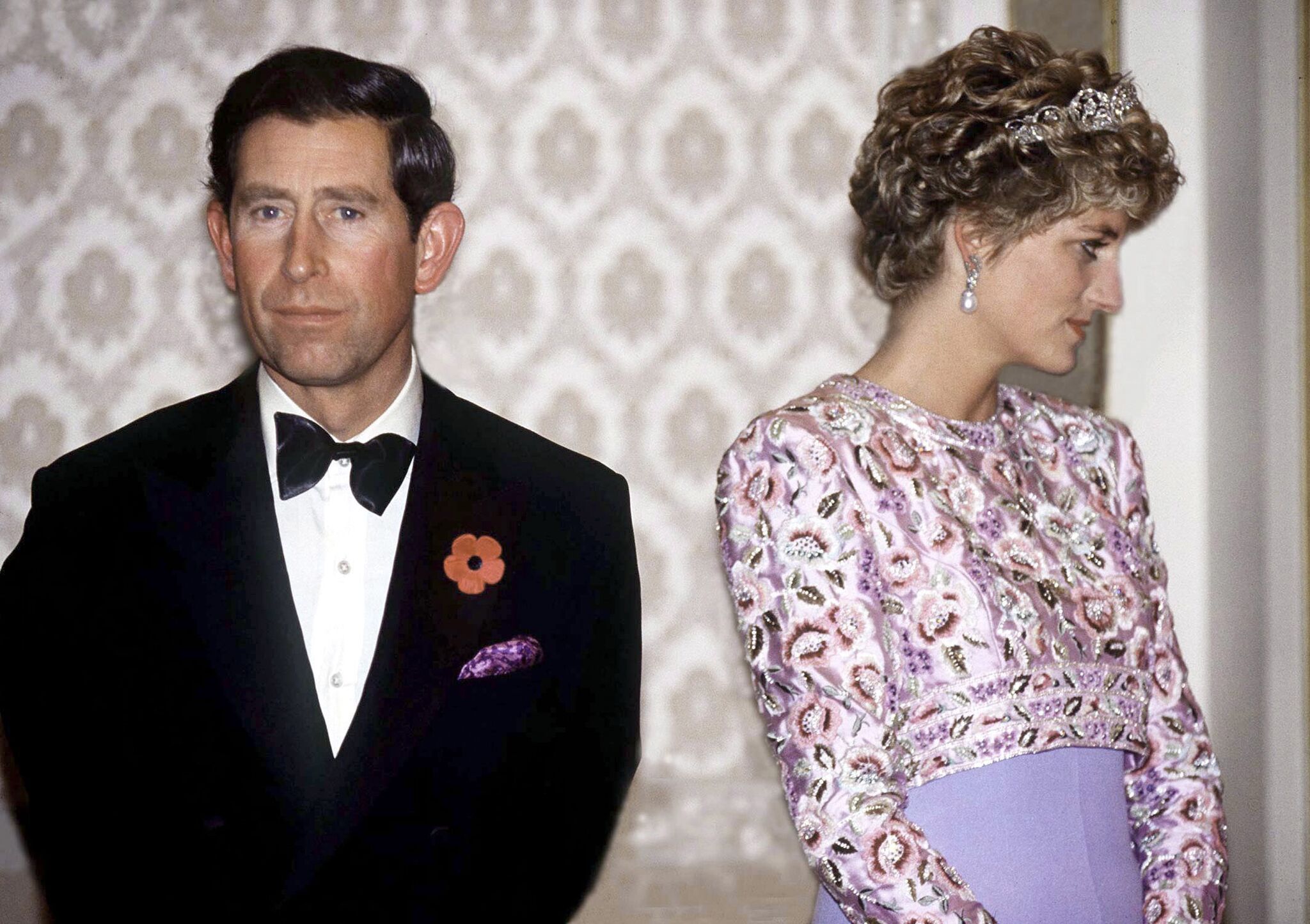 ---
Diana was hounded by the press the same way, and she tragically died in a car crash while trying to escape paparazzi. Yes, he's doing this for Meghan, but he's also doing it for his mother, Diana, who was never protected in the same way.  In the same film on their African journey, Harry confessed that cameras and media attention are "the worst reminder" of his late mother:
"Every single time I see a camera, every single time I hear a click, every single time I see a flash it takes me straight back." 
Harry made it clear that he would continue to prioritize his wife and his son's well-being at all costs. This is why many royal fans were kind of prepared for Megxit.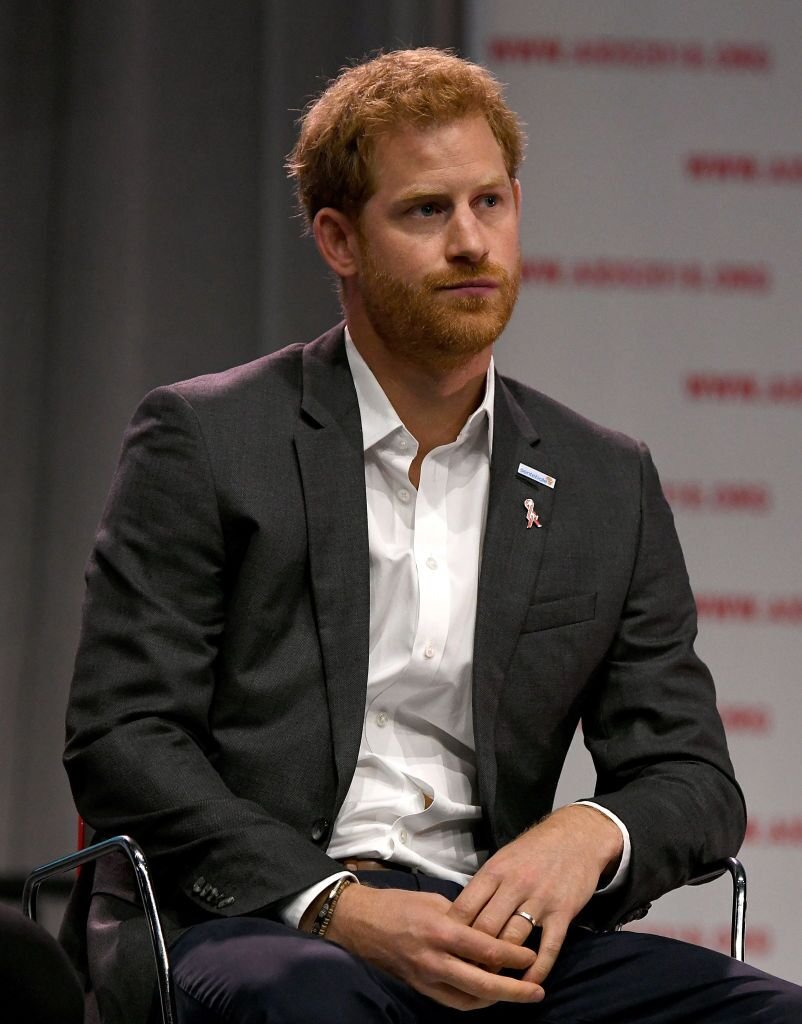 ---
WHAT DID THE QUEEN SAY?
Looks like the current royal events promise us a spectacular season of "Crown" in the future. Even if Her Majesty was aware of Harry and Meghan's decision, she had her own share of disappointment. Being a monarch for almost 7 decades, Queen Elizabeth II is experiencing hard times of royal family turmoil. First, Prince Andrew stepped back from public duty at the end of last year.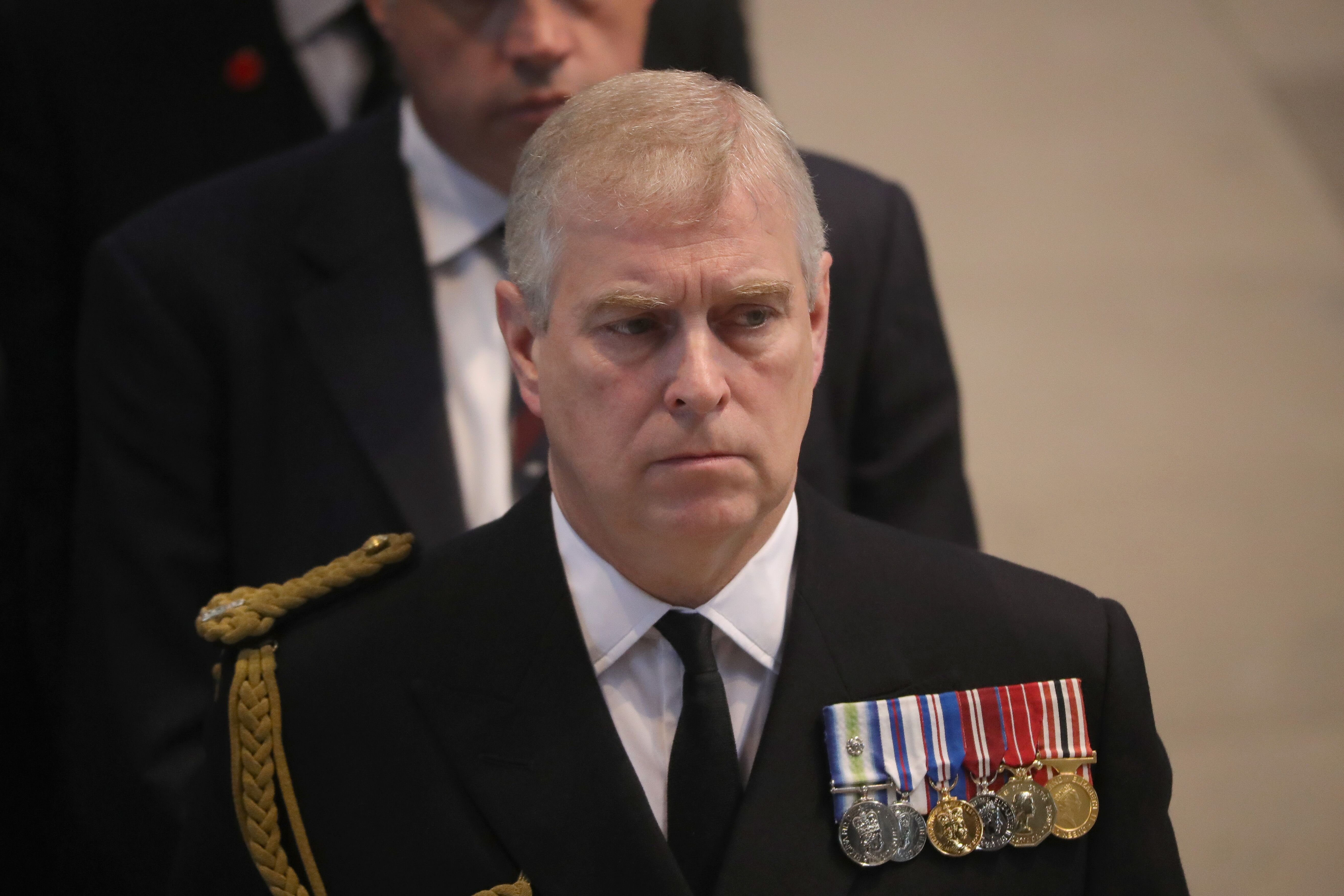 ---
And now, Harry and Meghan... It looks like the royals have become very unsettled. Yes, the Sussexes' resignation added more drama into the mix, but it also leaves the question of a workflow gap. Will the other senior royals be impacted by the departure of Meghan and Harry? Still, the Queen shared her formal approval of her grandson and granddaughter-in-law's decision.
"My family and I are entirely supportive of Harry and Meghan's desire to create a new life as a young family," she said. "Although we would have preferred them to remain full-time working members of the Royal Family, we respect and understand their wish to live a more independent life as a family while remaining a valued part of my family."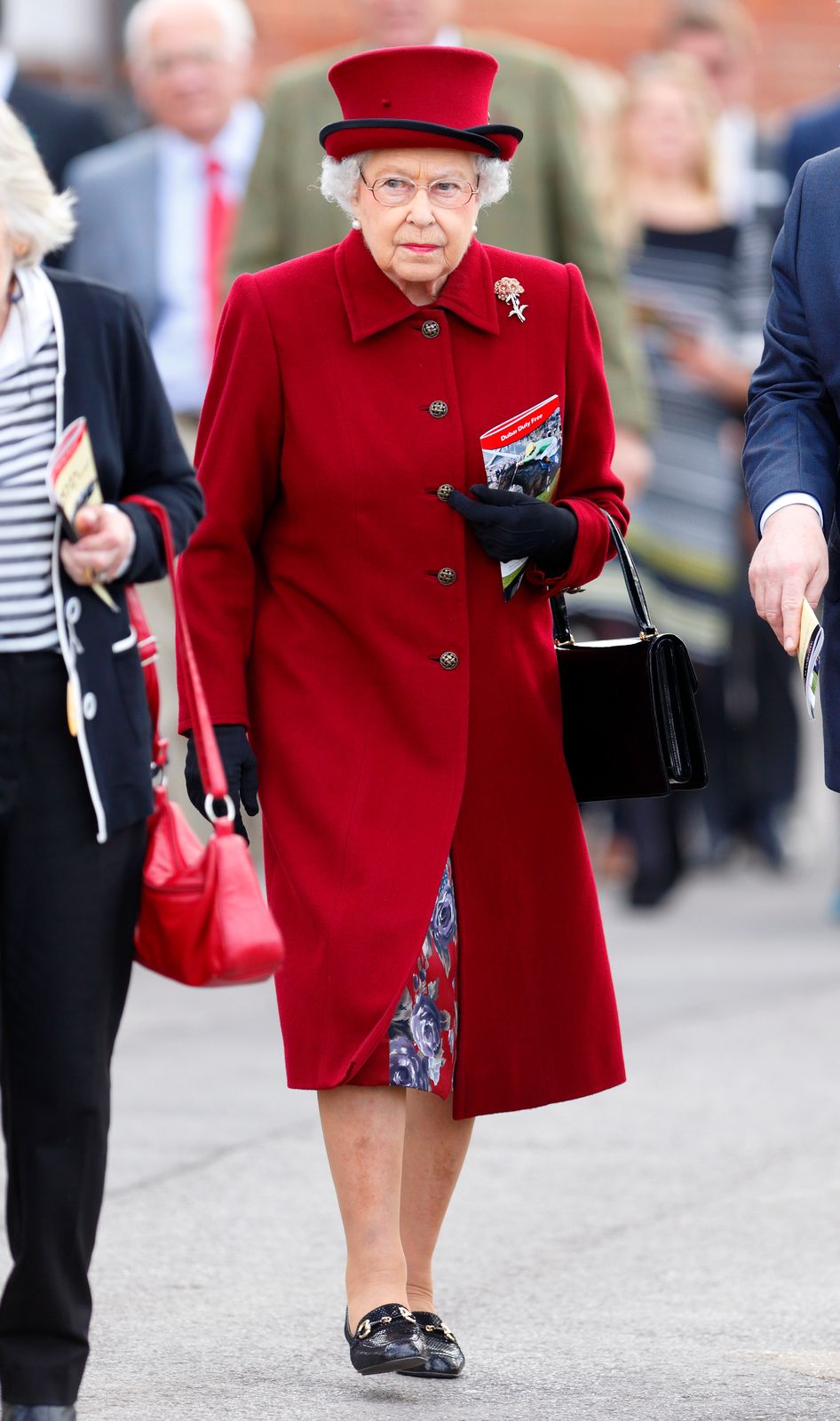 ---
The Queen's message was not emotional, and she was immediately criticized for not showing enough empathy. Her Majesty also informed that there would be "a period of transition in which the Sussexes will spend time in Canada and the UK". And while Harry stayed in the UK to finalize the formalities and represent the couple's interests, Meghan has headed back to Canada to rejoin their son.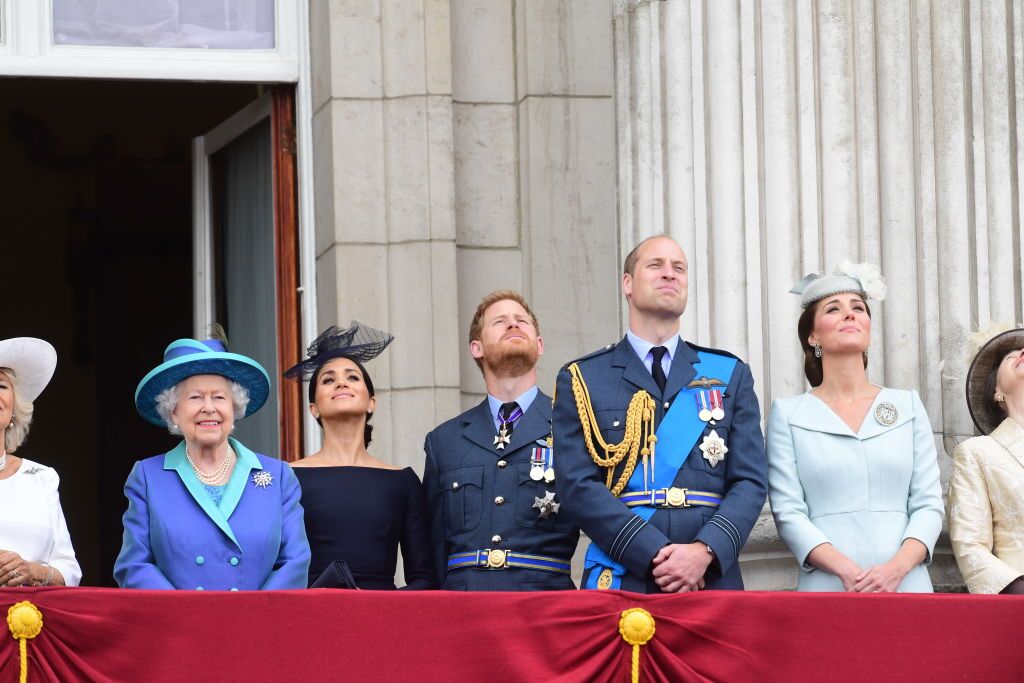 ---
WHAT WAS THE WORLDS REACTION TO MEGXIT?
The announcement of the Duke and Duchess of Sussex removing themselves from the monarch came as a shock to the world. Social media was in a frenzy as the words "Megxit", "Harry & Meghan", "William", "Suits", "Royals", and "Buckingham Palace" were trending on Twitter.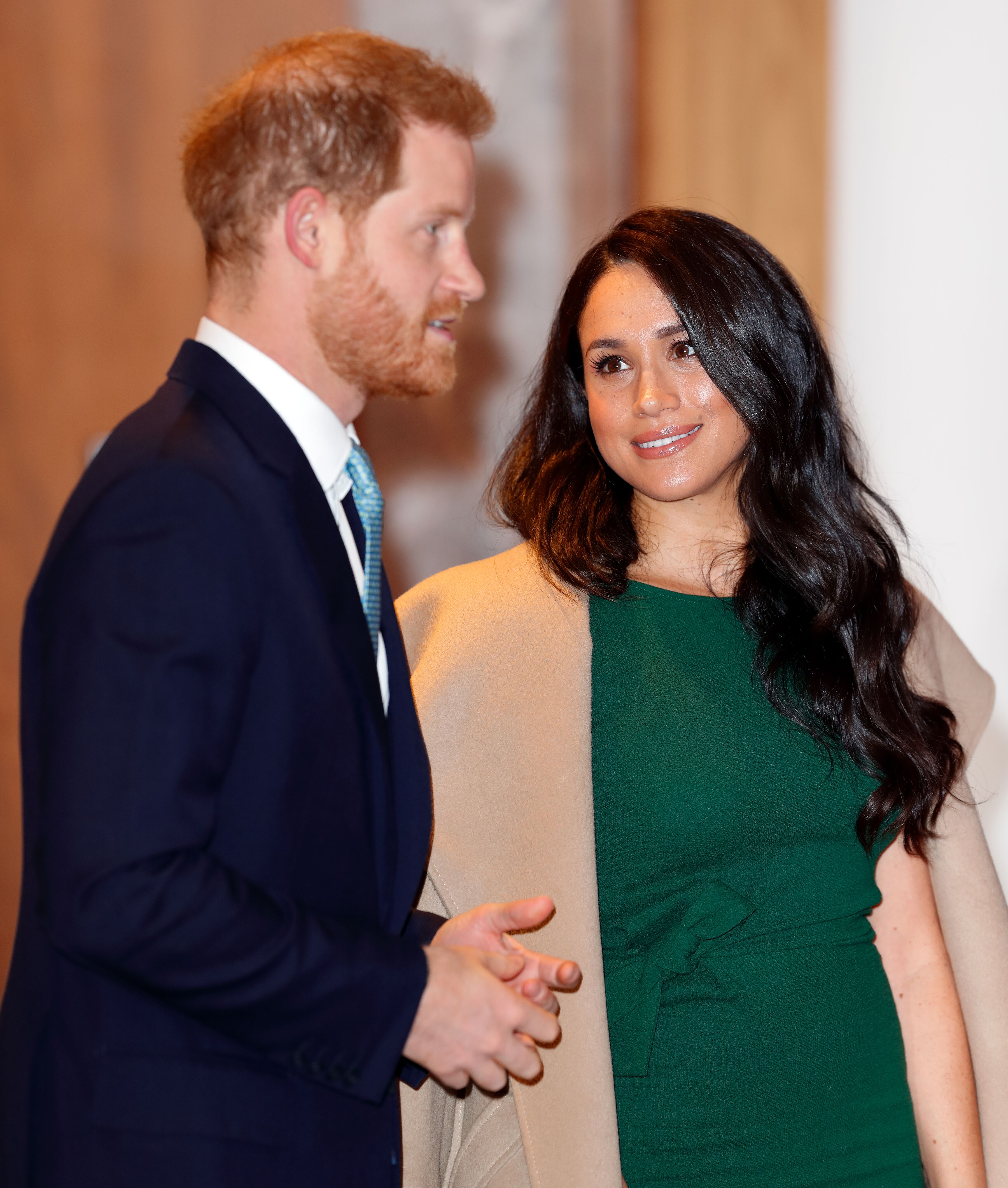 ---
British TV personality Piers Morgan who has been a harsh critic of the couple took to Twitter to bash Meghan. He views her as the reason for the bad blood between Prince Harry and Prince William. He also accused Markle of being a selfish opportunist.
People say I'm too critical of Meghan Markle - but she ditched her family, ditched her Dad, ditched most of her old friends, split Harry from William & has now split him from the Royal Family.
I rest my case. pic.twitter.com/xgKLTt2Y0Z

— Piers Morgan (@piersmorgan) January 8, 2020
---
The host of the Australian Today show Karl Stefanovic also had a few choice words for the couple, calling their move an "absolute farce." "This is modern media and a modern landscape. Harry and Meghan going to Canada and (think) they won't have any cameras outside their place?" he said.
"(Prince Harry) has been supported financially for a long time. This is him spitting the dummy and going, 'Righto, I am out of here'. "Does he think that the British people are going to like it?"
---
Many followers of the couple expressed their disapproval and made accusations that Meghan of having a negative influence on Harry. The BBC also reported that the royal palace had no clue of their announcement before it took place. 
Even though there were plenty of negative backlashes, there were also people who supported the couple and turned their attention to the monarch. The followers accused the monarch of being a 'toxic environment' and even called it an 'outdated institution.'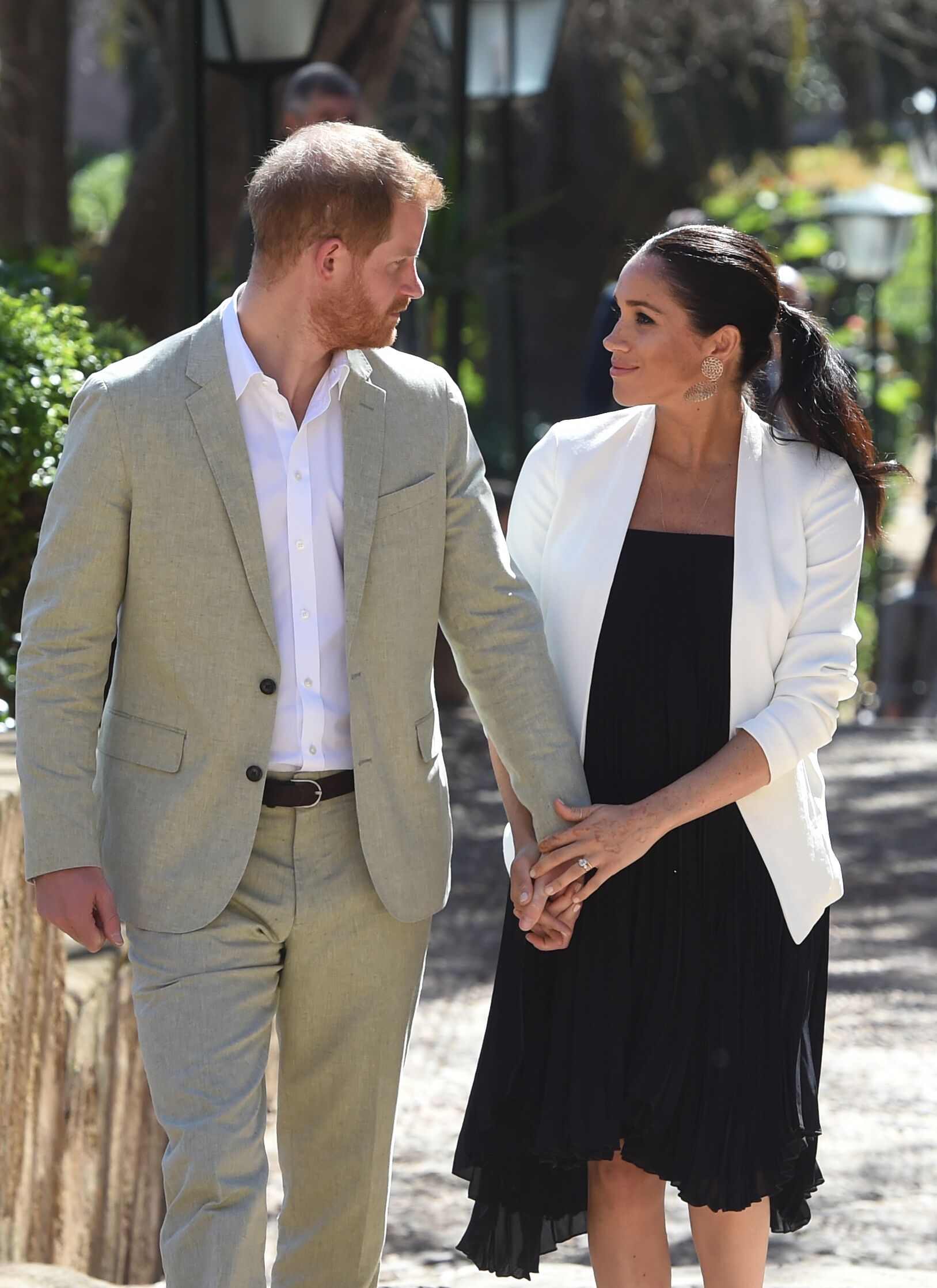 ---
WHERE DID THEY MOVE TO FROM THE UK?
The royal couple made their move to Canada after they ceased their duties as royal officials. They lived in an $18 million dollar home on Vancouver Island from November to January 2020. It seemed like the perfect fit as it is a country of the Commonwealth, so there's a strong connection to monarchy.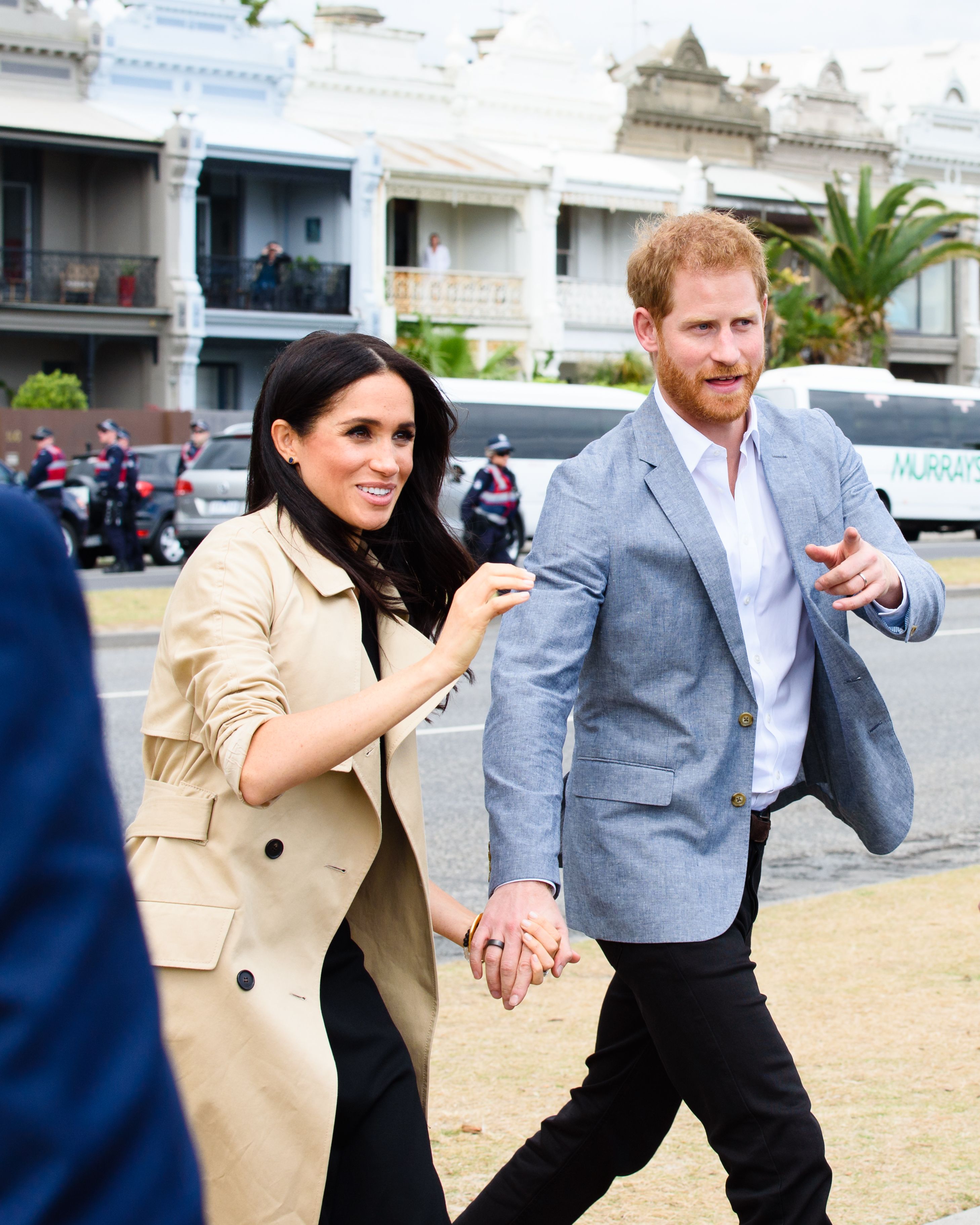 ---
Secondly, Meghan has a few close Canadian friends and spent a lot of time in Toronto while starring in Suits. And also the Canadians, including prime minister Justin Trudeau, have been extremely welcoming to the Sussexes going above and beyond to make them feel safe.
According to Toronto Sun, Canadian taxpayers footed the bill for the couple's stay in Canada. They were guarded by the Royal Canadian Mounted Police and it cost $55 000. However, after January, Harry and Meghan decided to make another move.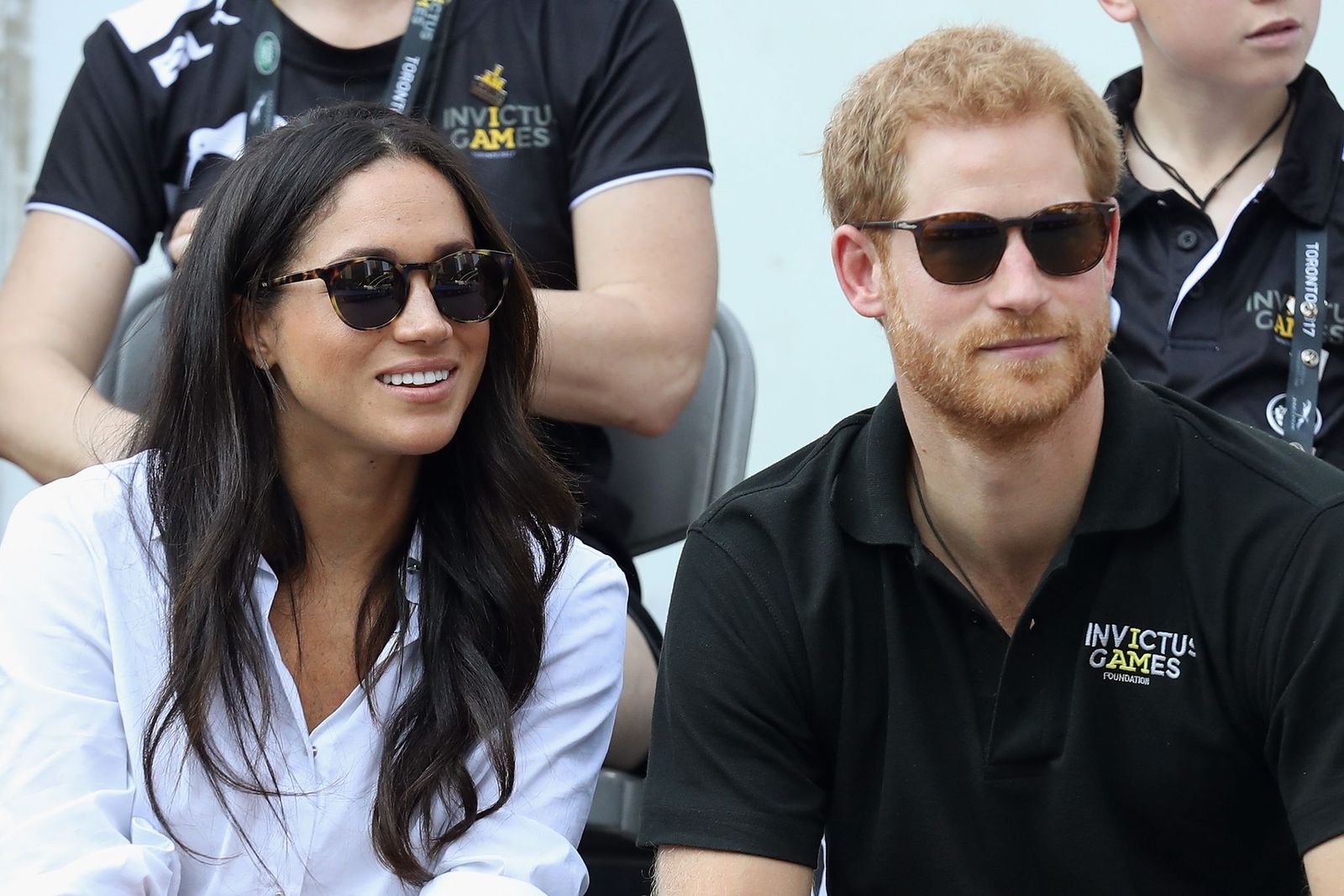 ---
WHY DID THEY MOVE TO LA?
Not much time has passed since Harry and Meghan settled down on Vancouver Island, but that appeared to be just a temporary stop. In late March, the Sussexes left their $18 million rental Canadian home for a permanent residence in California. Was it the couple's initial post-Megxit plan? Not really.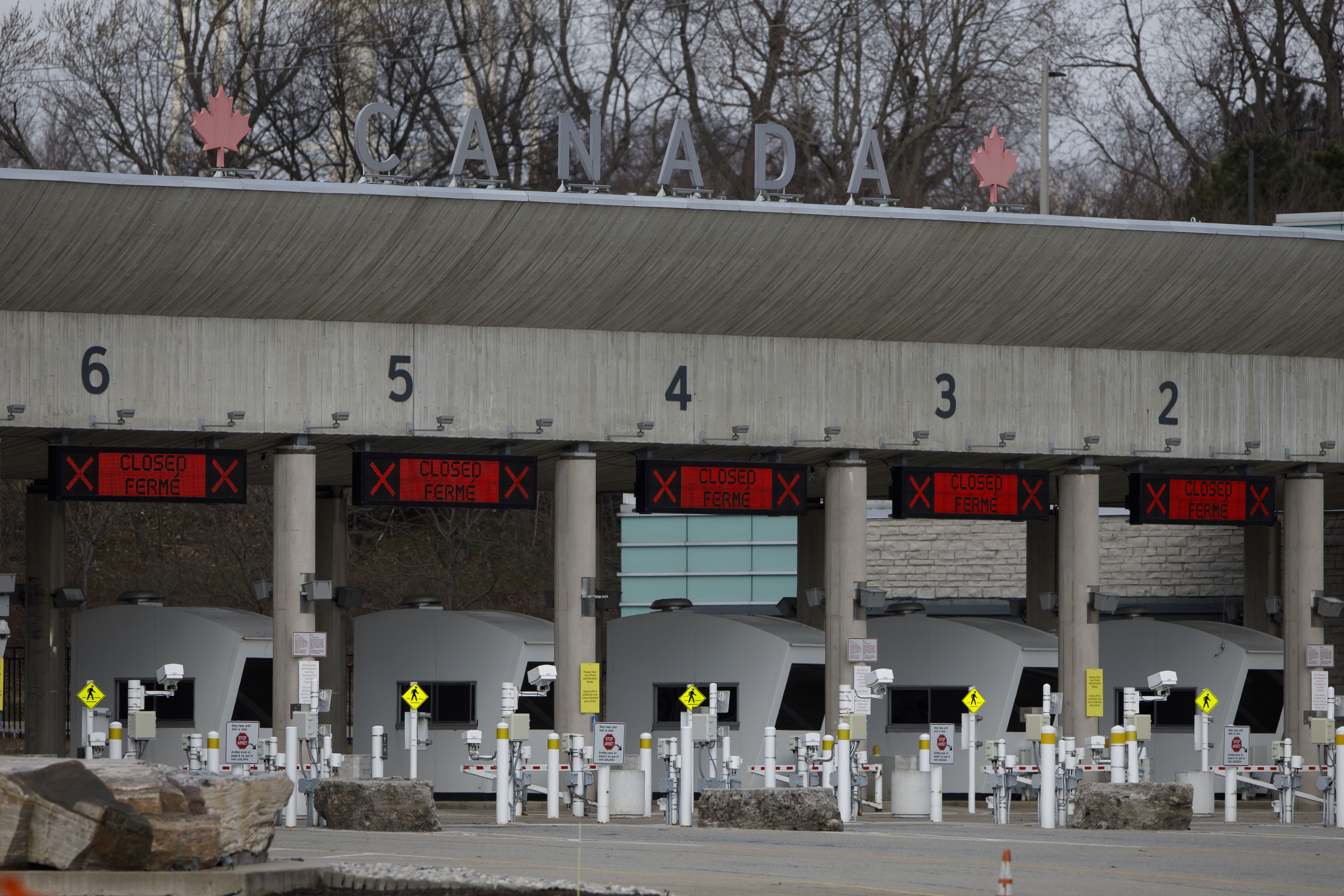 ---
According to some sources, the family planned to move in the summer, but they had to adjust this because of the current global situation. Harry and Meghan flew to LA right before Canada and the US shut down their borders because of COVID-19. And of course, one of the main reasons for their new destination is to be close to Meghan's mother, Doria Ragland, especially during the pandemic. 
It is definitely great for baby Archie to have his grandma around and enjoy her company while he's living away from the other members of his big family. Reportedly, Meghan and Harry now live only 10 miles away from Doria, and it's especially convenient in terms of California's current lockdown.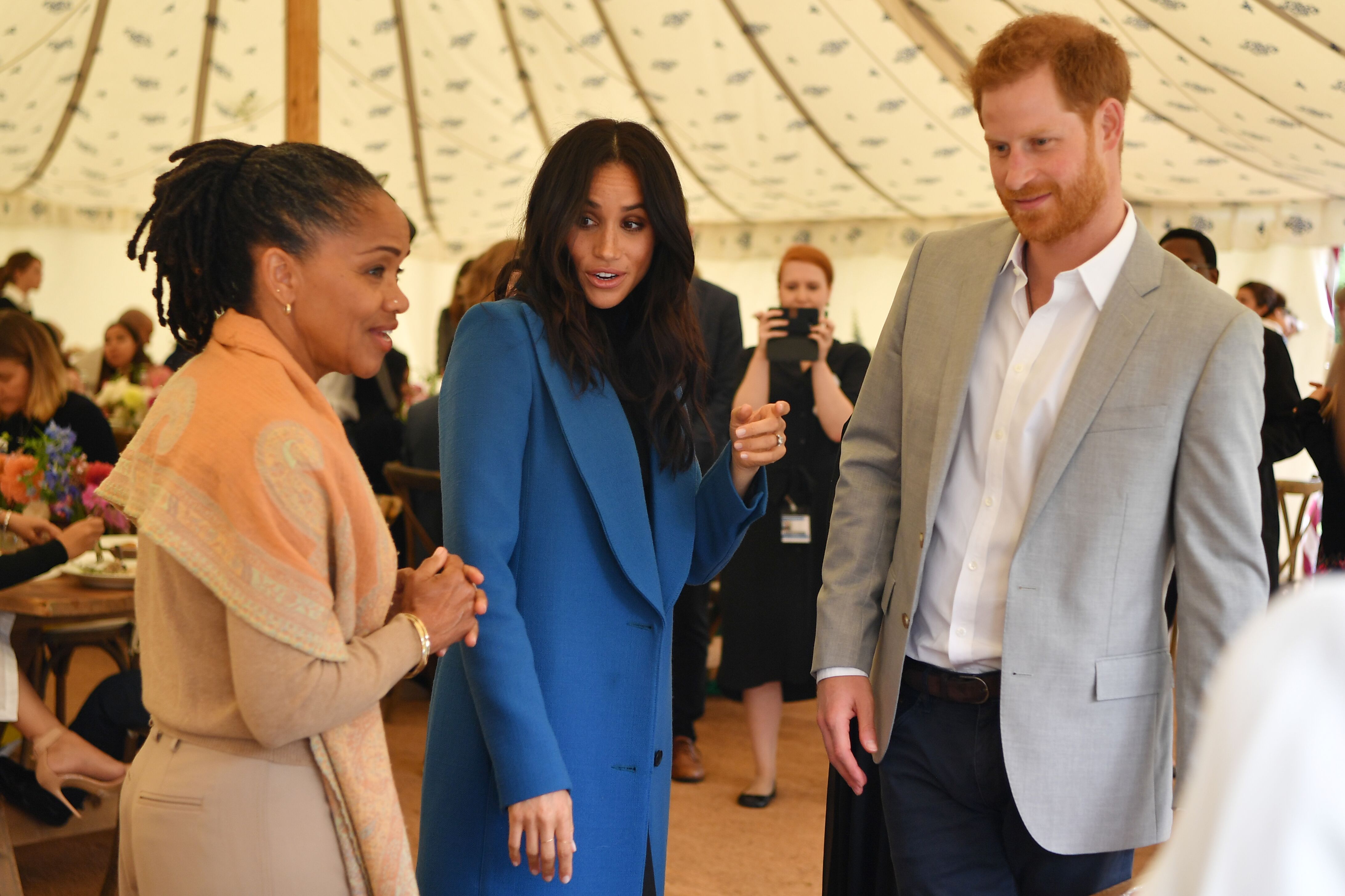 ---
Still, Harry and Meghan were criticized for going to LA instead of the UK. The royal watchers claim that Harry should have been there to support Prince Charles, who tested positive for the coronavirus. But how could Harry help his self-isolated father? 
So why did Meghan and Harry choose LA? City of Angels is Meghan's hometown, and not only her mother, but a lot of her friends live there. And of course, the couple must have looked into career opportunities to help them reach their desired financial independence. Will Meghan go back to acting? We'll talk about this a little later.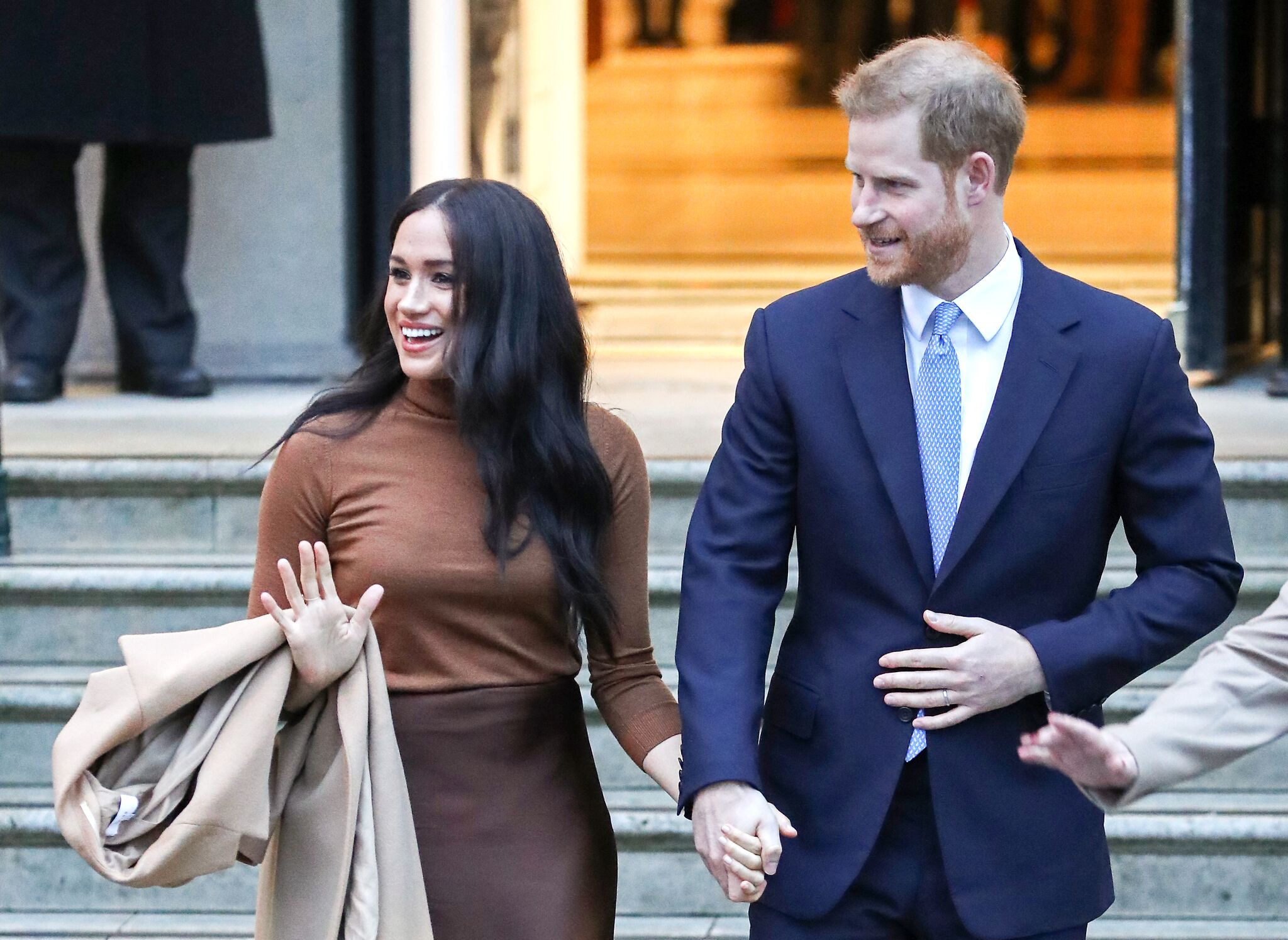 ---
Reportedly, the Sussexes intended to purchase a house in the LA area for months, and started the process of interviewing security teams in January. Royal expert Charlie Lankston shared that the couple is most probably settling down in Malibu, to stay out of the LA center but still have access to everything. 
And according to speculations, Harry and Meghan have already bought Mel Gibson's Malibu mansion for $14.5 million. The information spread from a real estate agent's Instagram post, which claimed that the Sussexes have sealed the deal. The post is now deleted.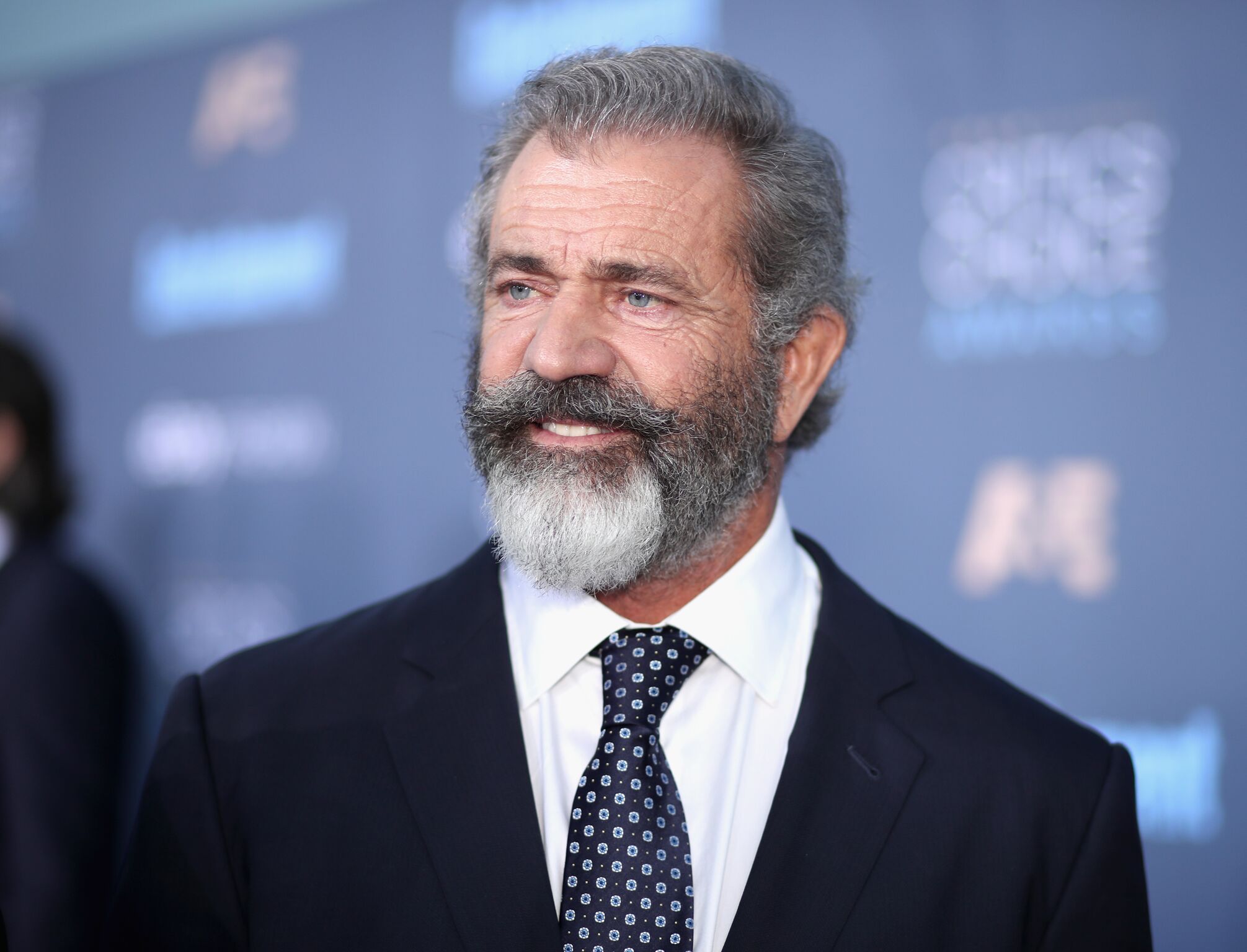 ---
The private 5.5-acre estate has a history of famous owners: before Mel Gibson, it belonged to David Duchovny. The mansion has 5 bedrooms and 5 bathrooms, a detached guest house, and a separate pool house with a gym. In addition, the Sussexes will be able to enjoy the incredible ocean views from their garden. Harry and Meghan have not commented on the rumors yet.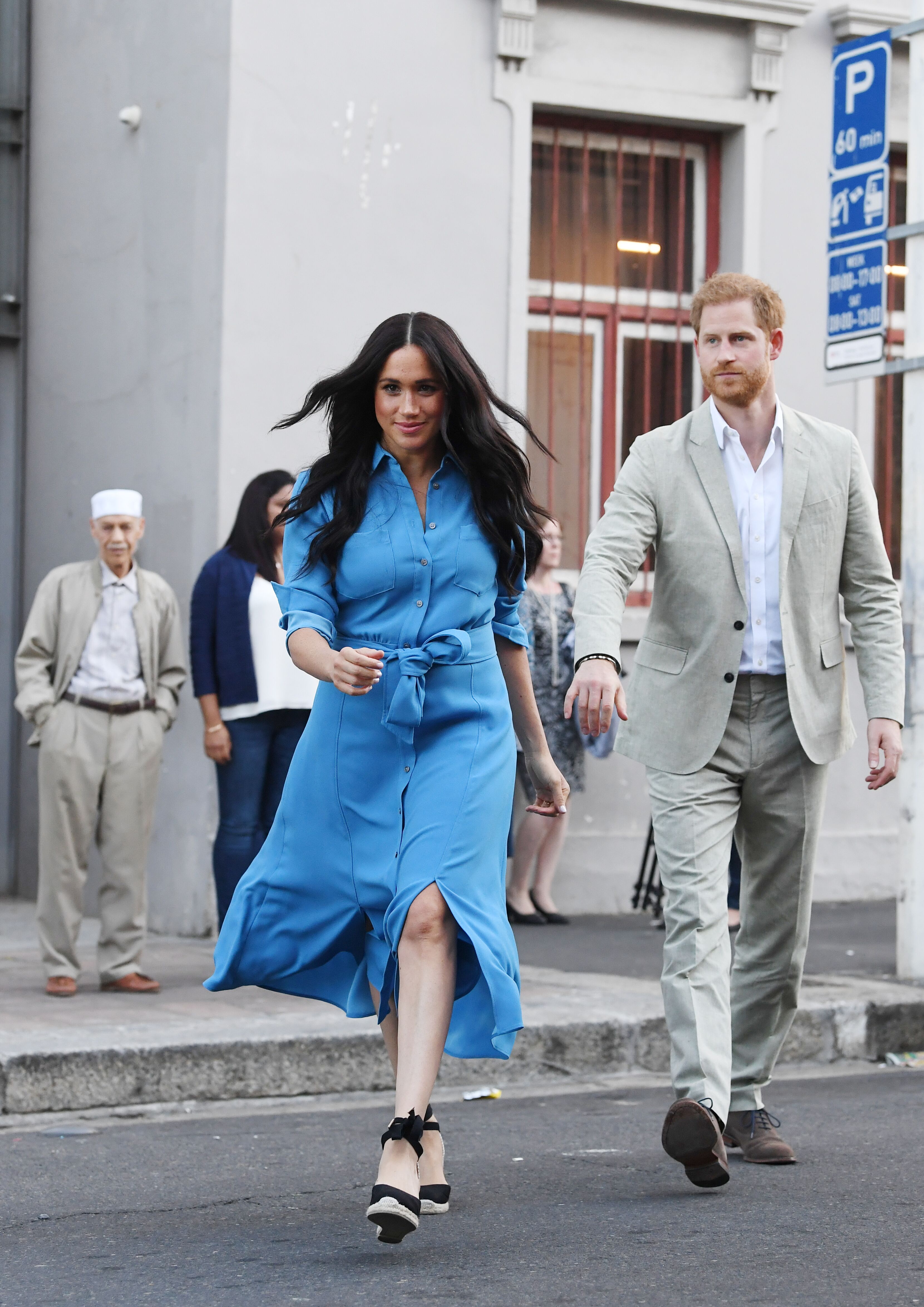 ---
DID THEY ENJOY LIFE IN HOLLYWOOD?
According to reports, Meghan had not intended to live in the U.K. for too long. L.A is where her home is and she enjoys everything about it more than the life she shared with Harry in the U.K. According to an insider, the couple has settled in quite well.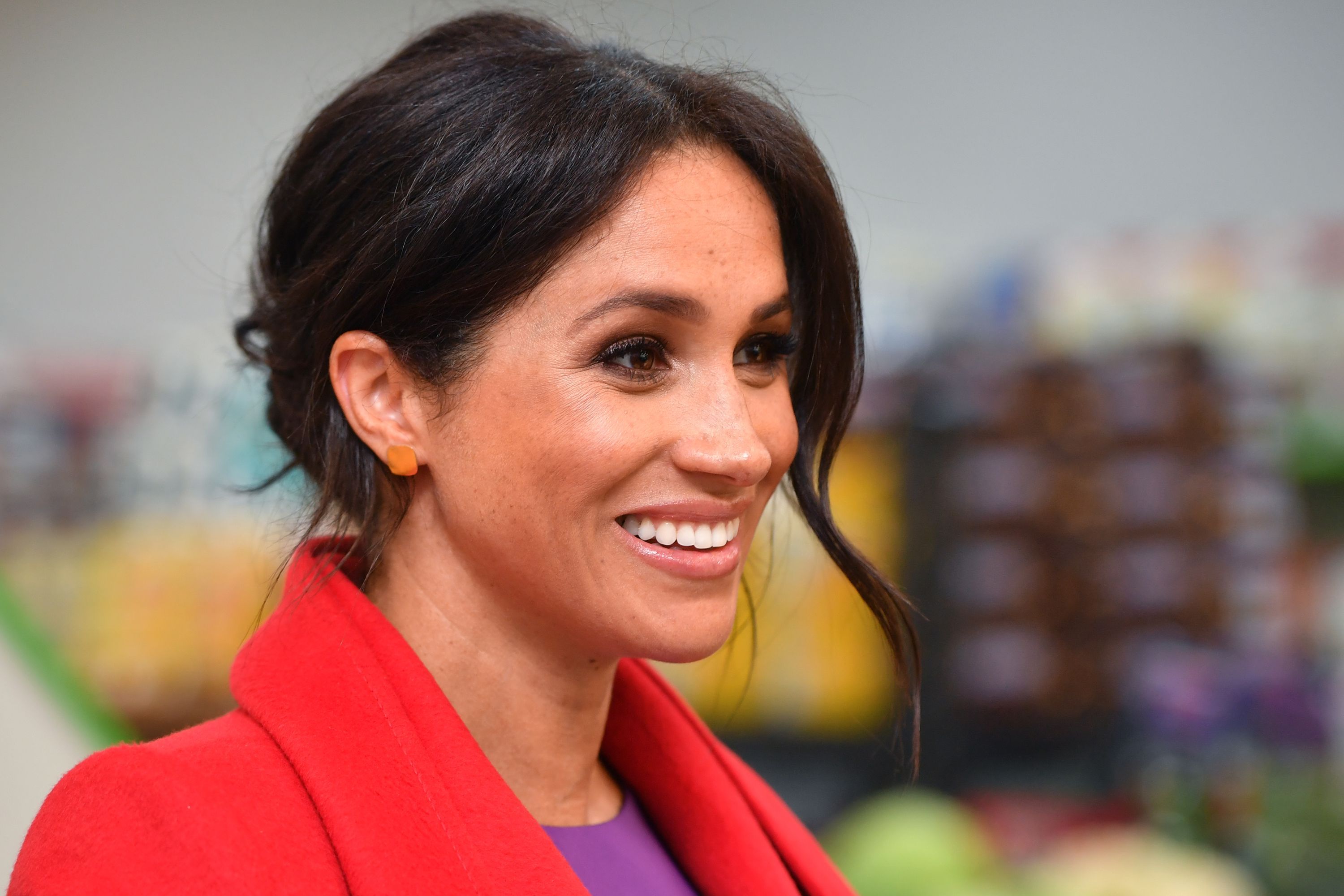 ---
"They needed a breathing period where they could get their ducks in a row and line up the logistics of their move to LA. Now they're here, Meghan is feeling like her old self again. They're enjoying the sunshine and the beautiful views of the Pacific Ocean, and getting their work lined up for when quarantine is over."
Prince Harry is said to be doing well too and he's happy to be with Meghan wherever they are. A source revealed: "Harry is happy to follow Meghan's lead, although he does find it quite daunting. He's got some work to do if he's going to fit in with the A-list of Hollywood, but he's got an A-plus for effort."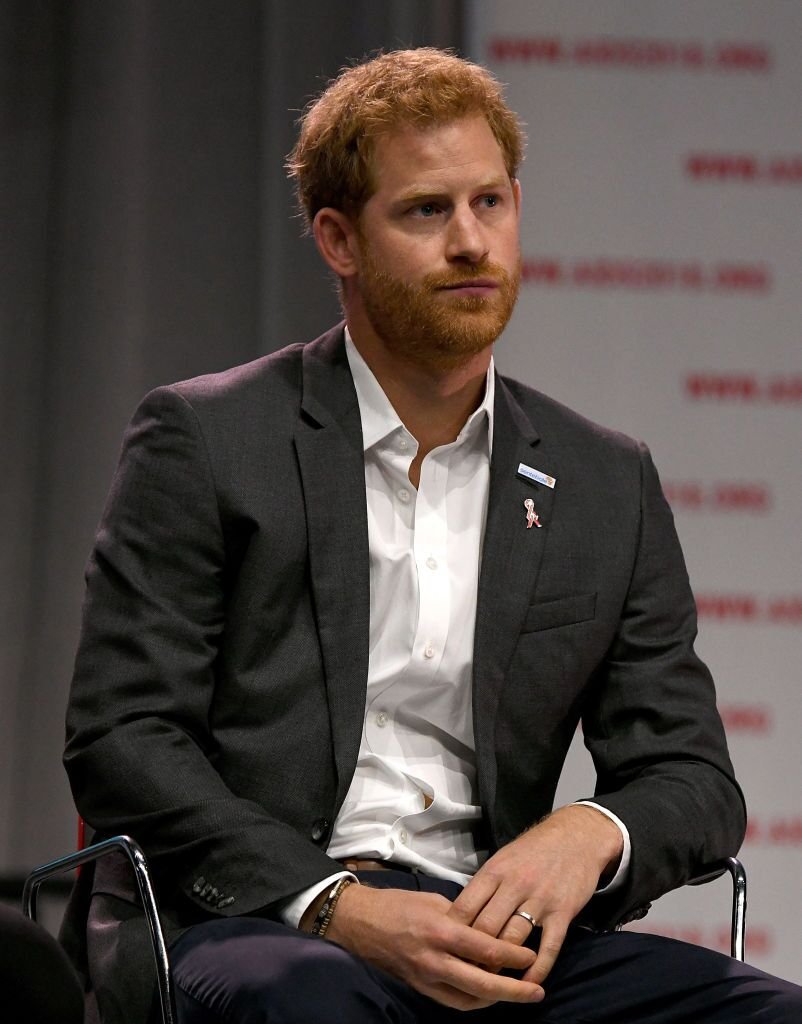 ---
WHY THEY CHOSE SANTA BARBARA AS THE NEXT STOP?
After many house moves, the ex royals found their permanent home. The Duke and Duchess of Sussex started fresh in Santa Barbara in July 2020. Their new home is in a quaint area between the Santa Ynez Mountains and the Pacific. The abode is reportedly worth $14.7 million. Their decision to relocate was brought on by their son Archie. A source close to the couple stated:
"This is their permanent home. Ever since Archie arrived, everything has been so turbulent, and many things have been up in the air," a source said. "It has not been easy, necessarily. For the first time in a long time, they have a clear focus."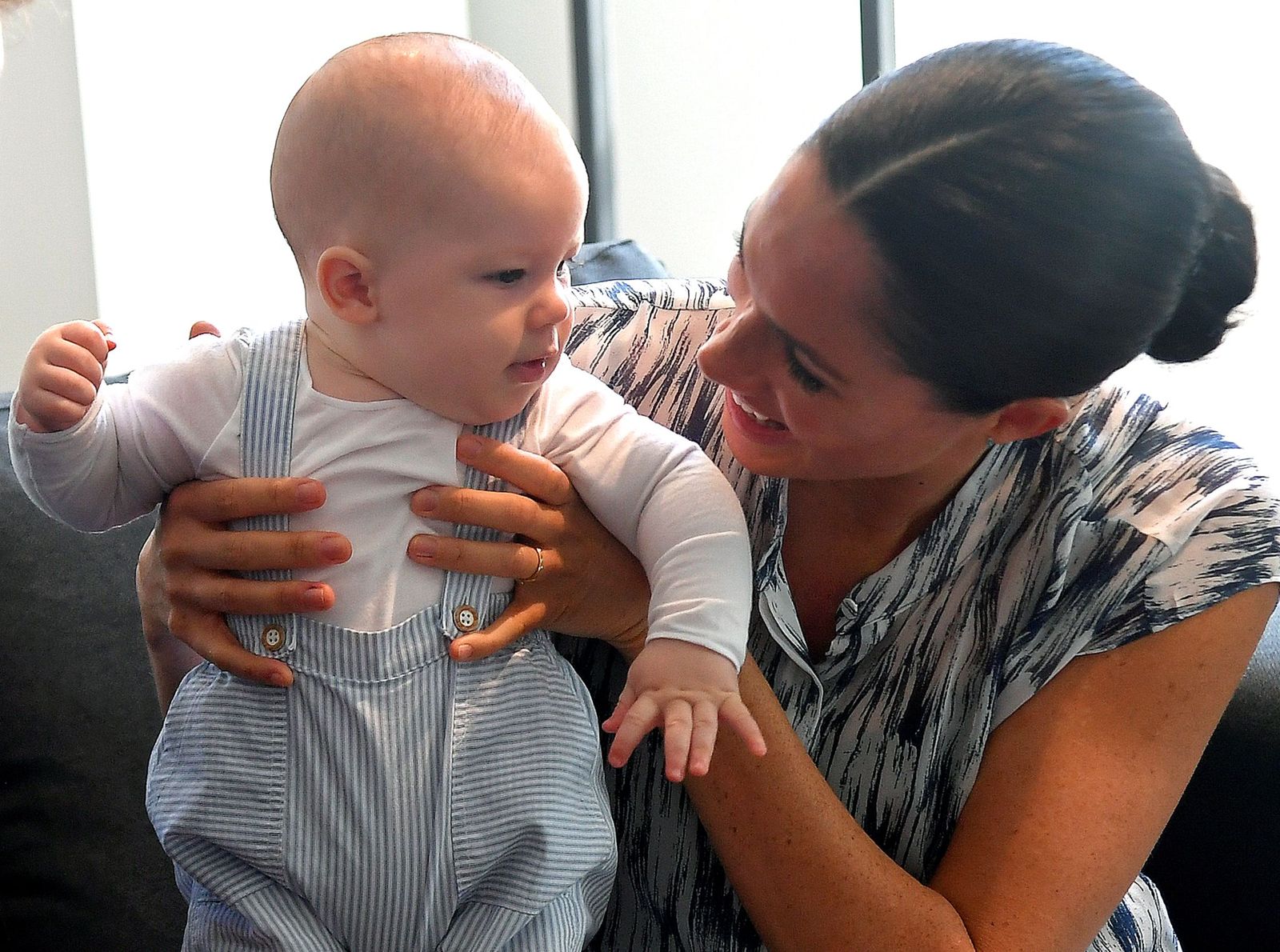 ---
The couple is excited to start on a new leaf in Santa Barbara. They are looking forward to Archie growing up in a lovely area and community. According to the insider: "Archie is really happy, and he has some space to run free. The house came with a play structure that he'll be climbing in no time."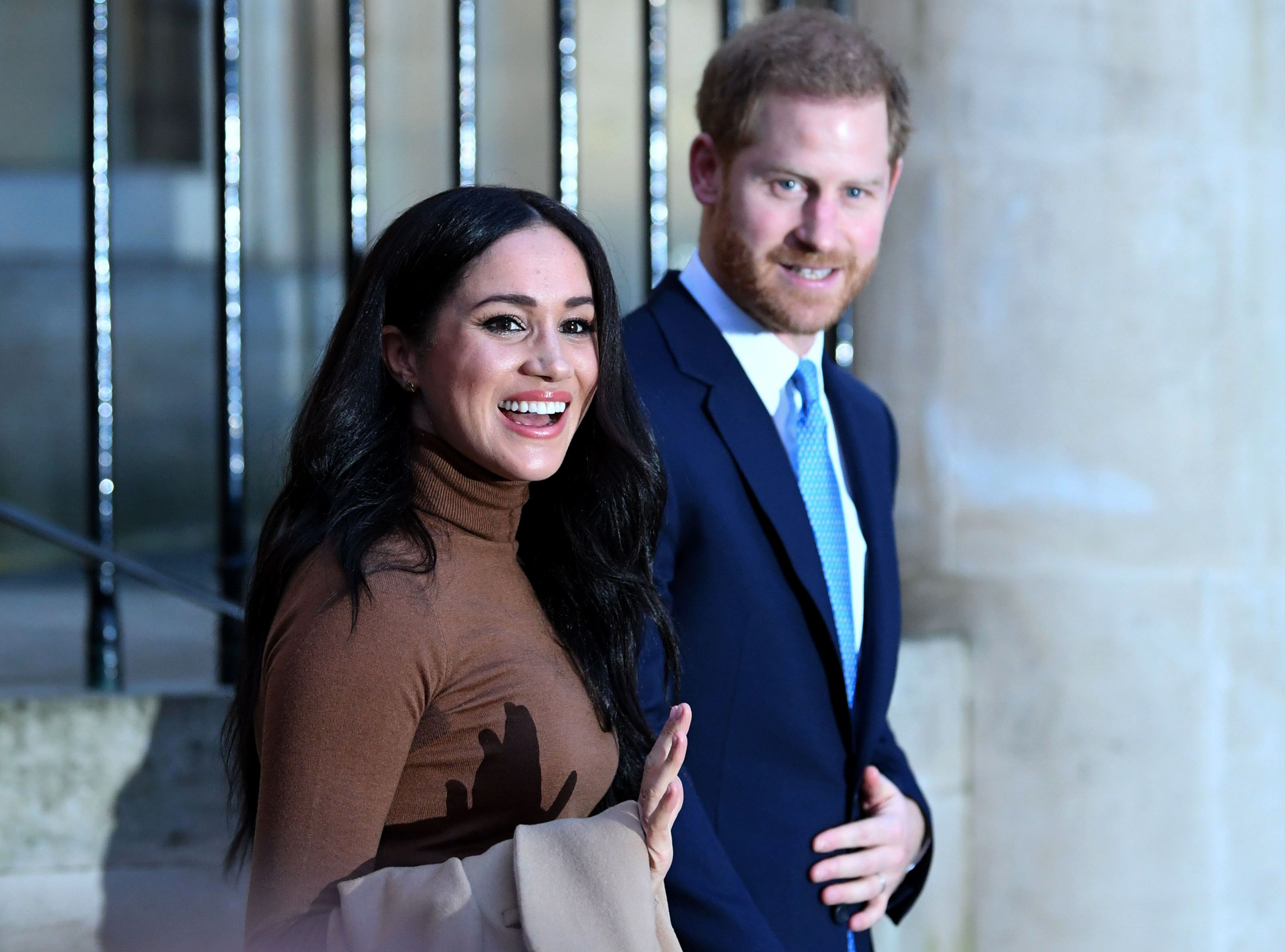 ---
CAN MEGHAN AND HARRY CHANGE THEIR MIND?
According to some sources, Queen Elizabeth told the couple they would be able to return to their Royal duties within a 12-month period. Another source shared "[Prince Harry] was adamantly opposed to the review process.", and that he didn't want that the media to quote these pieces of information, as it could suggest that the couple might change their mind.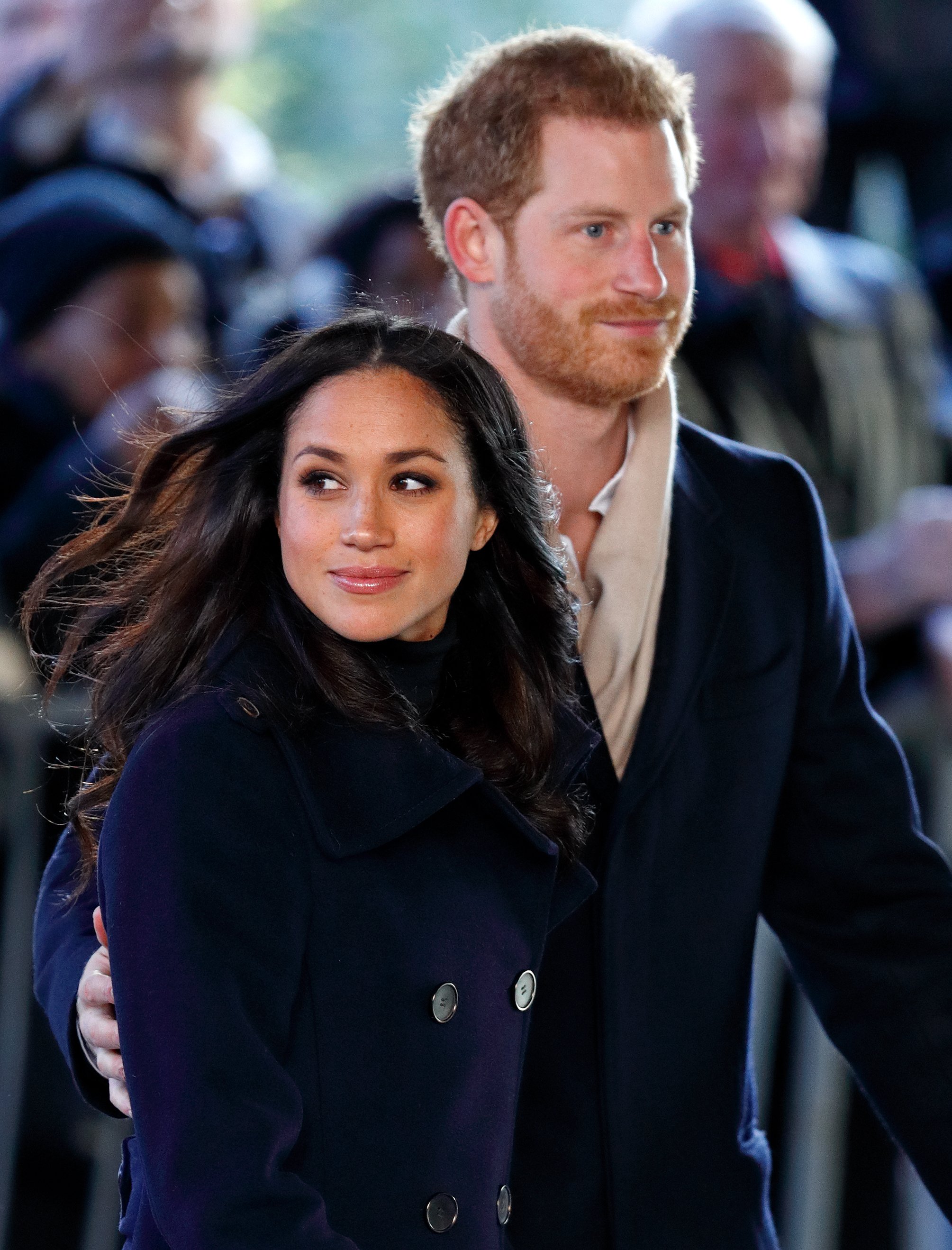 ---
"Do I rule out them taking on roles for the family in the future? Absolutely not. But a full-scale return soon is not likely. That is not down to animosity... they have not yet reached what they were seeking to do." a source close to the couple shared. The Sussexes are yet to find the peace they were looking for.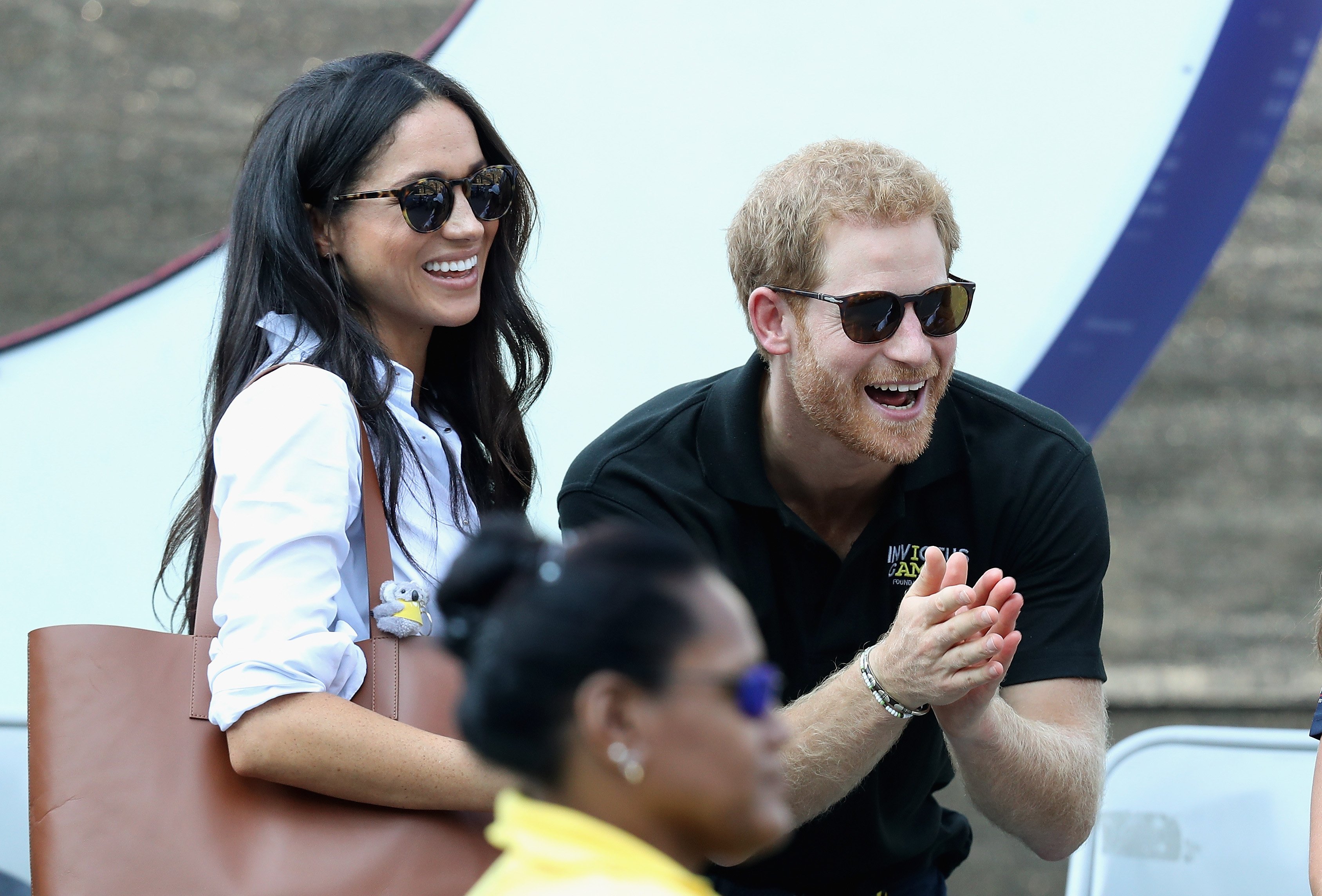 ---
According to the biographic book "Finding Freedom", Queen Elizabeth asked Prince Harry to meet her at Windsor Castle, where she assured him that he and Meghan had her support. In the reporting is stated that the Queen indicated that they could return to the fold whenever they wanted.
"[...] the Queen made it clear to Harry that she would always support him in whatever he decided to do[...]their conversation was also a reminder that should he and Meghan ever want to return to their roles, they were always welcome." the Times reported.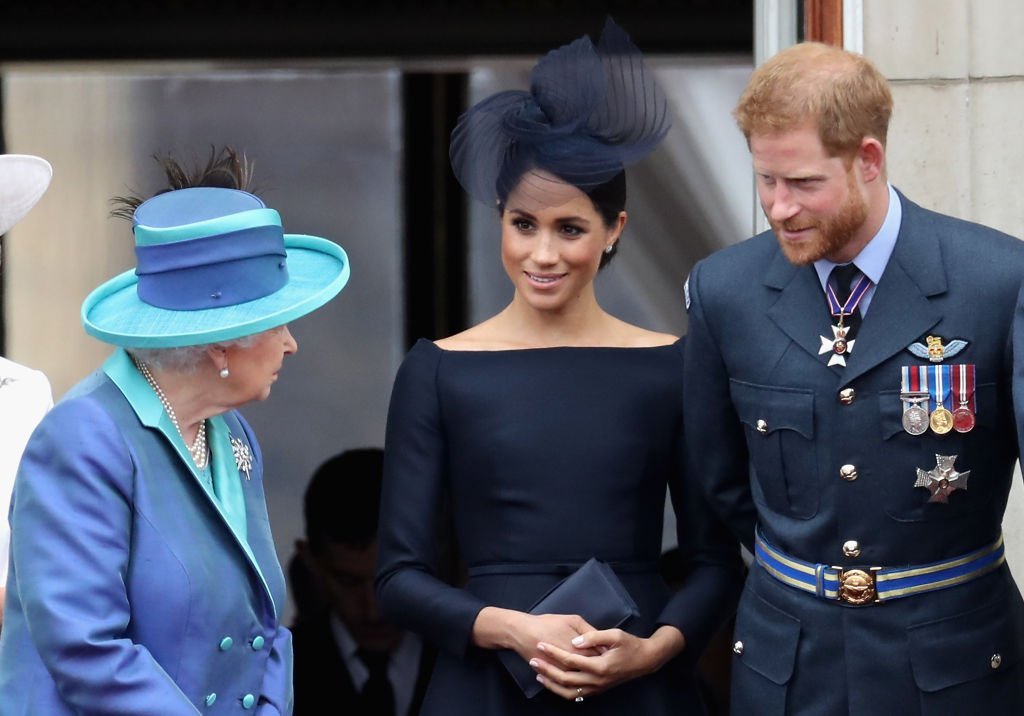 ---
WHAT ABOUT THEIR SOCIAL MEDIA ACCOUNTS?
Meghan and Harry's social media has been removed from the Royal Family's verified pages. The Sussex Royal Instagram page does not appear alongside the other royal members' social pages. The couple was also forced to stop using the Sussex Royal name as the Queen told them they could no longer use "royal" in their branding.
The Duke and Duchess of Sussex's Instagram had 11.3 million followers but the number has dropped by 500000 since the couples split from the monarch. The account still remains online however, it is inactive according to a spokesperson of the Duke and Duchess. 
---
HOW DO THEY MAKE MONEY?
Daily Mail royal correspondent Rebecca English reported that the couple may be receiving payouts of $3 million a year from the Duchy of Cornwall - a private fund under the control of Prince Charles. Aside from that, Meghan's reported net worth is $6.5 million (5 million British pounds) from her work on the Suits.
Like many former television and film stars, she will likely also receive residuals from her seven seasons on that show. Harry inherited approximately 7 million British pounds ($9.2 million) from his late mother's estate. The salary Harry earned in the military was used to fund his charitable ventures over the years.