Celebrities You Forgot That Used To Date
Starting from the five-year relationship between Chris Evans and Jessica Biel, we have a list of ex-Hollywood couples that will make you go, "I completely forgot they used to date!" Take a walk down memory lane with us by reconnecting with 14 celebrity throwback couples!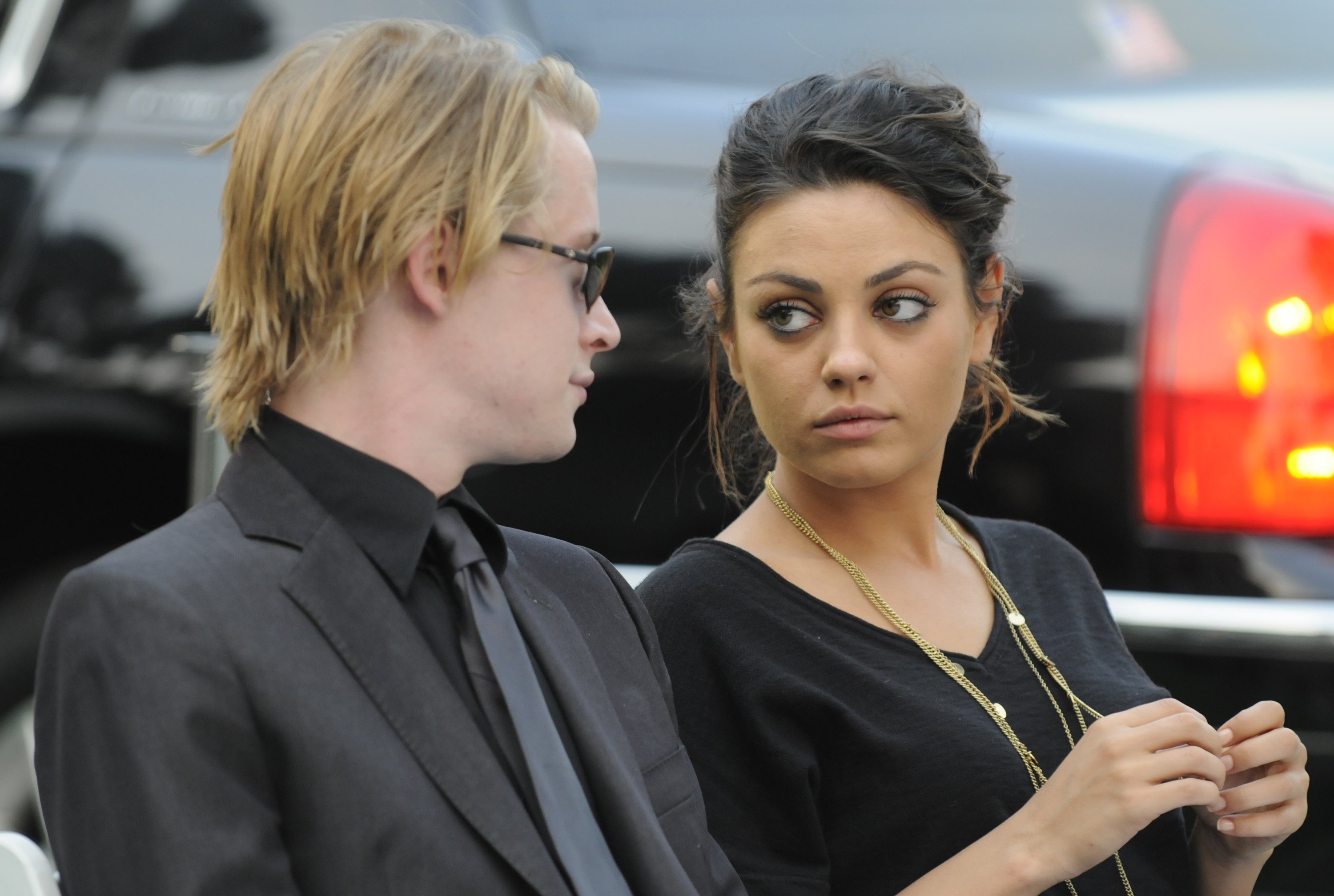 ---
JOAQUIN PHOENIX AND LIV TYLER
Joaquin and Liv met as coworkers filming Inventing the Abbotts in the mid-'90s. "I fell in love with Joaquin the second I saw him," Tyler told The Morning Call in 1997. They kept their relationship hidden from everyone on the film.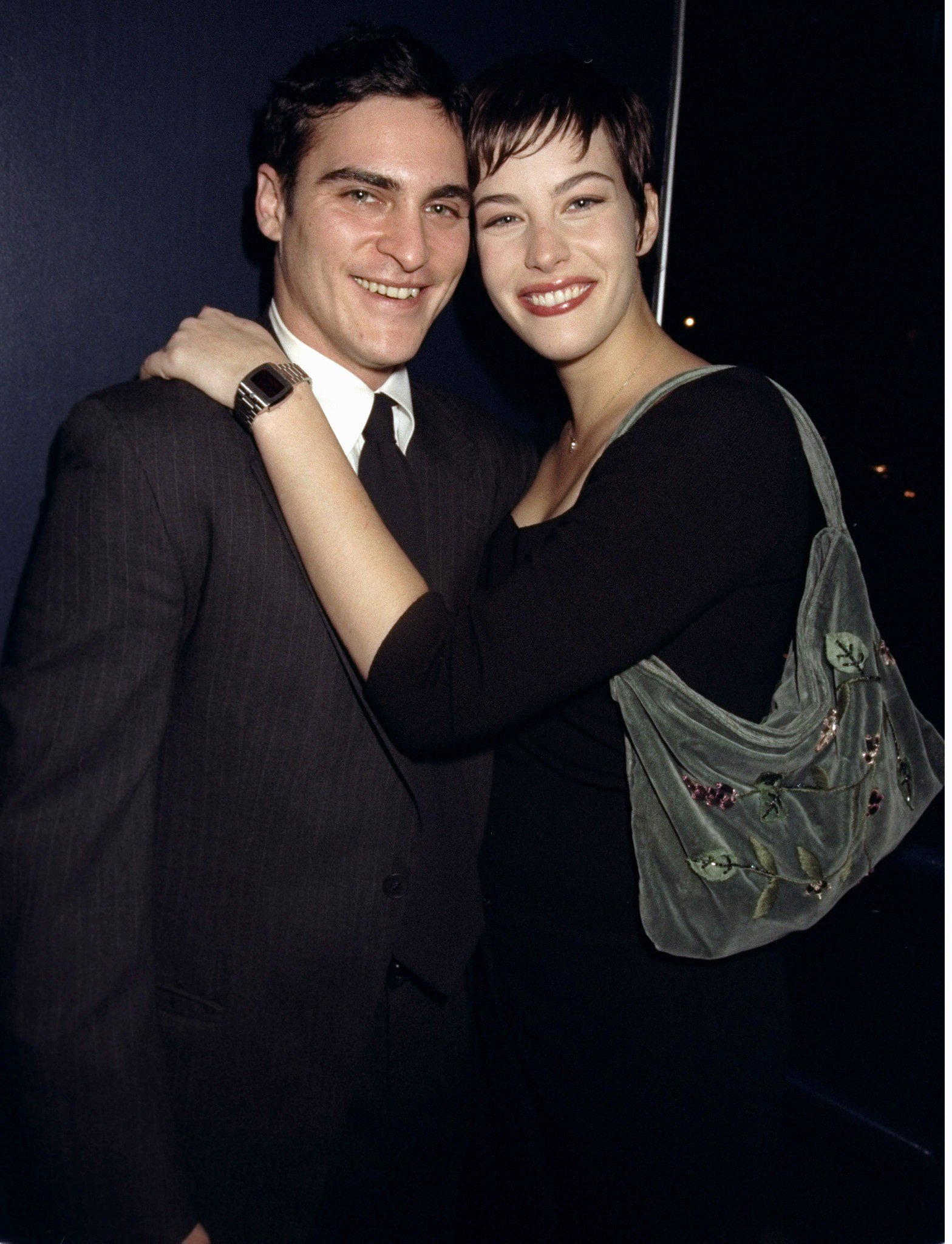 ---
THE BREAKUP
This one's a weird breakup. They stopped fighting, which is why they decided to split? Joaquin explained, "I'm a great believer in people coming into your life, and you into theirs, for a reason...And at a certain point, I think we stopped evolving with each other, stopped progressing, and made a very mature decision to move on..."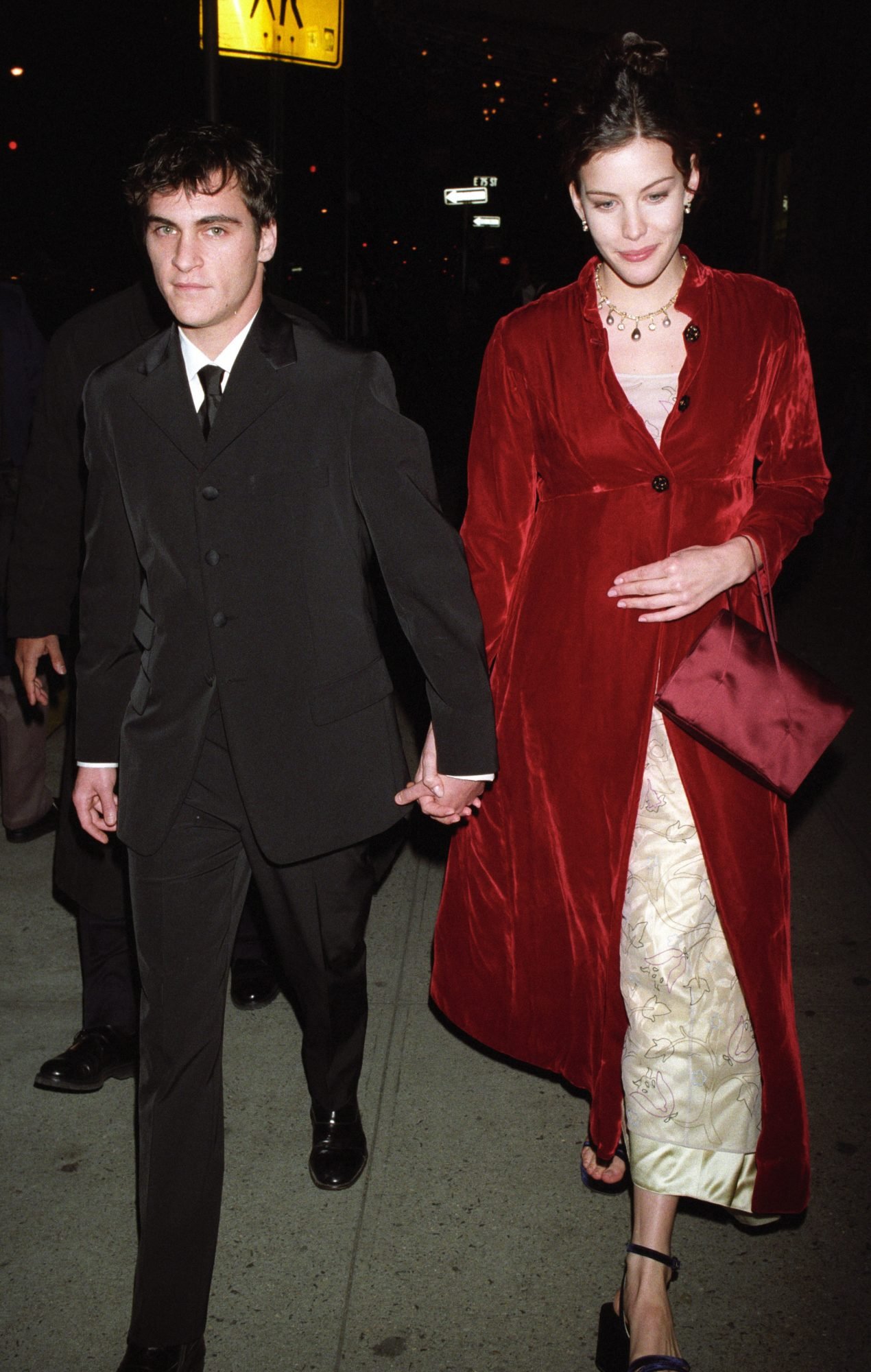 ---
JOSH HUTCHERSON AND VANESSA HUDGENS
The Hunger Games star Josh Hutcherson met Vanessa on set to film Journey 2: The Mysterious Island. According to Josh, the two were together at one point, while the actress insists they were just "friends". Well, a video with the two during a morning answers the question, in the most awkward way.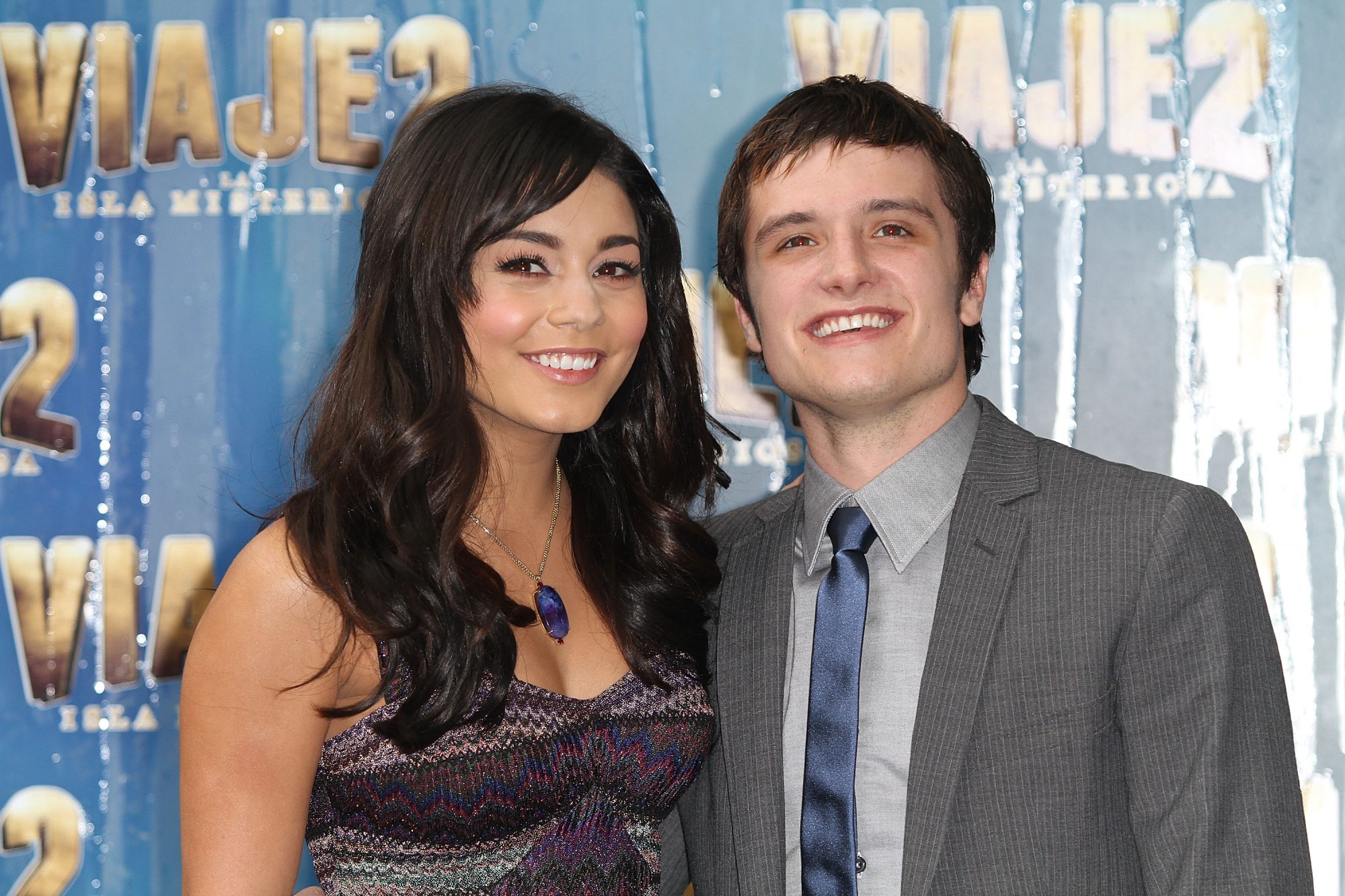 ---
THE AWKWARD BREAKUP
During the interview, the co-stars were asked how long they had been going out and replied with an awkward silence on screen. Josh then responded:
We're not… We were at one point, but she broke my heart. No, I'm just kidding. That was a while ago. We're really good friends now.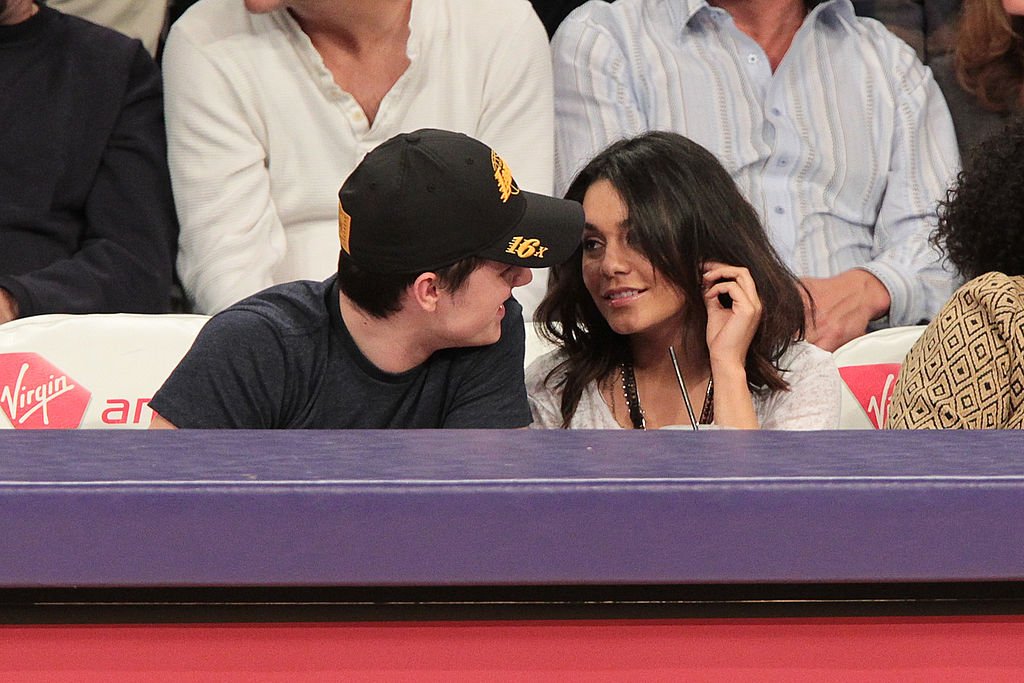 ---
JULIA ROBERTS AND MATTHEW PERRY
Julia and Matthew met when she appeared on an episode of Friends, one of the most popular TV series in American history. Julia starred as a guest star in a 1994 episode of the show. A year after, they were spotted dating from 1995 to 1996 and were captured sharing an embrace barefoot in the streets of LA.
---
MICHAEL KEATON AND COURTENEY COX
Speaking of the main stars of Friends, you would not guess who Mrs. Bing was dating in real life. Courteney Cox dated the Batman star Michael Keaton for over five years. Their first date was at Cox's hours, in which they "talked for five hours," according to the actress.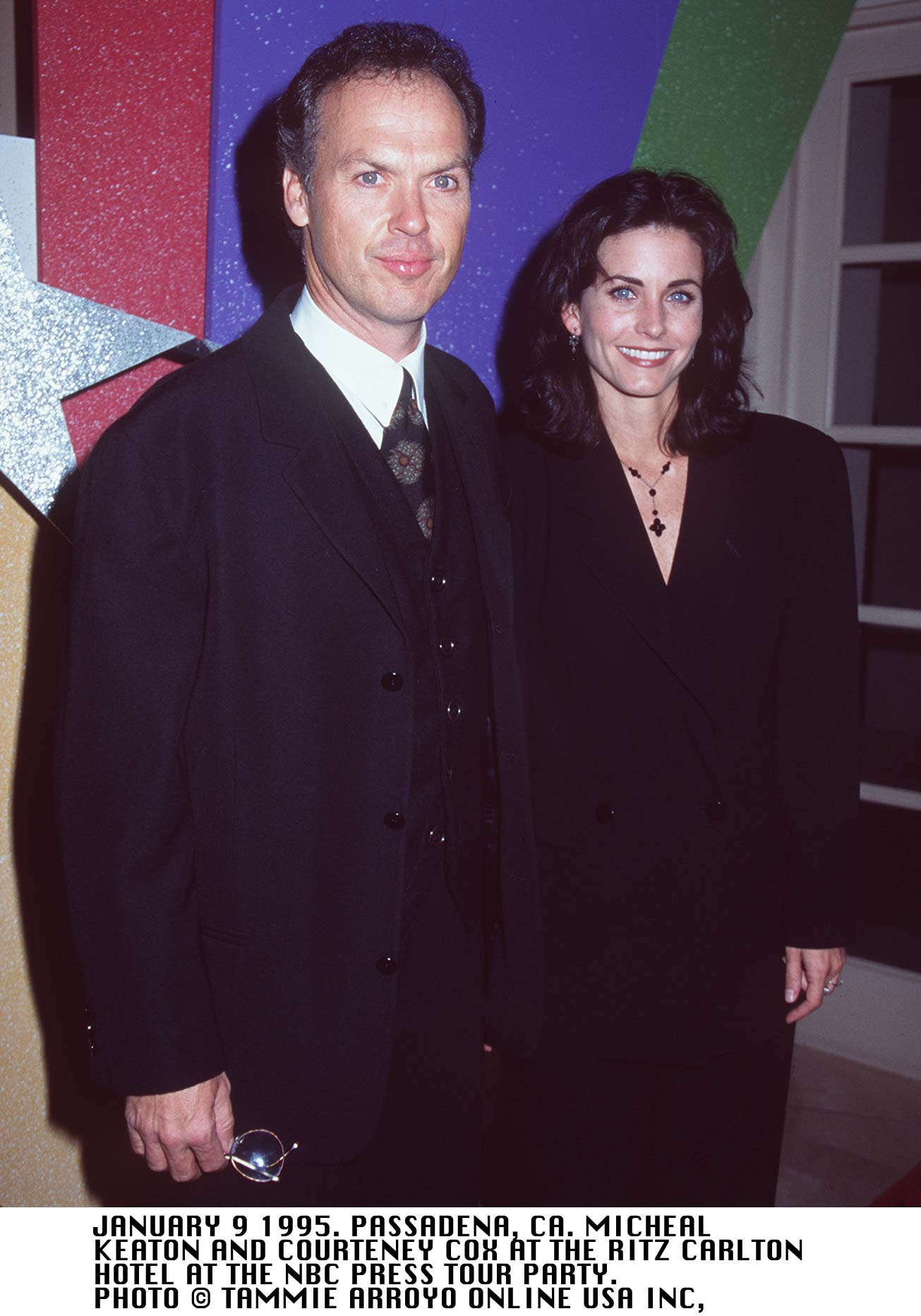 ---
THE BREAKUP
After nearly six years together, the Friends co-star and Batman star reportedly split in 1995. "It's the most important relationship I've ever had, and I think he's the most wonderful person I've ever met," Cox reflected during an interview with People a few months later, "We still love each other."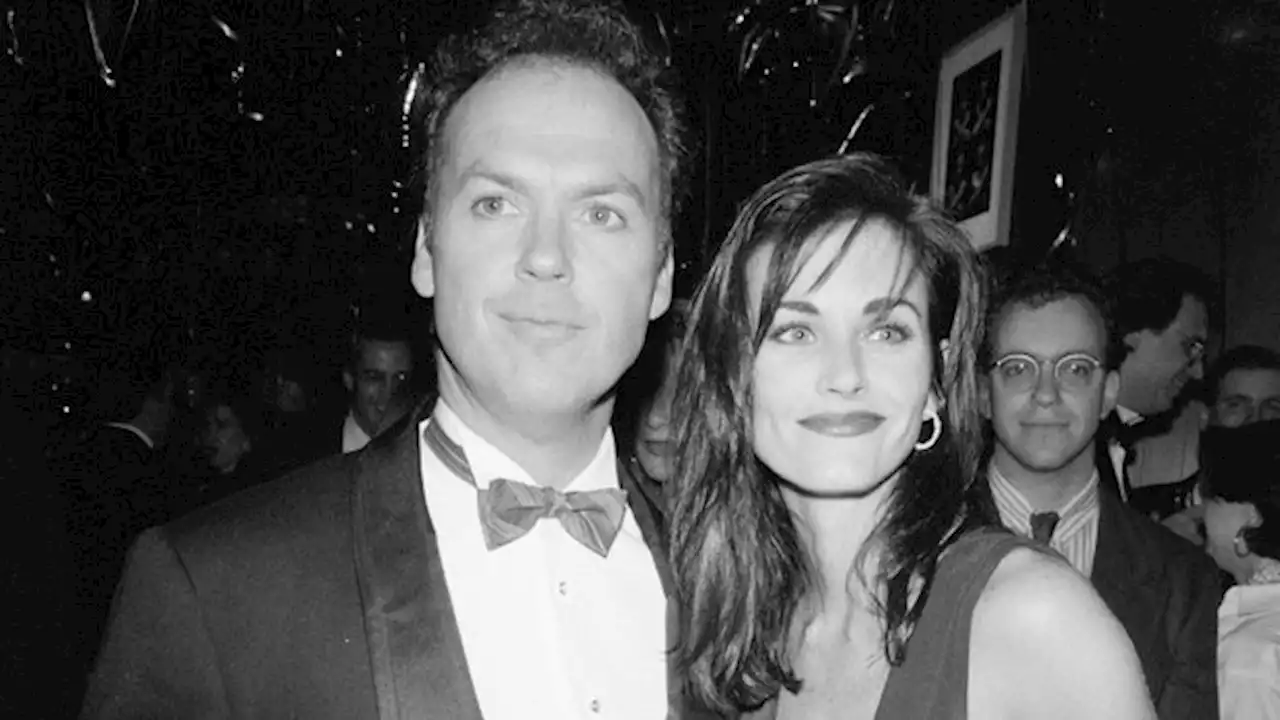 ---
JENNIFER ANISTON AND PAUL RUDD
Ok, we promise this is the end of the trilogy to the Friends stars' dating history. We cannot forget the one and only Jennifer Anniston. The woman behind the iconic Rachel Green dated Paul Rudd in 1998 after both met on the set of the rom-com film, The Object of My Affection.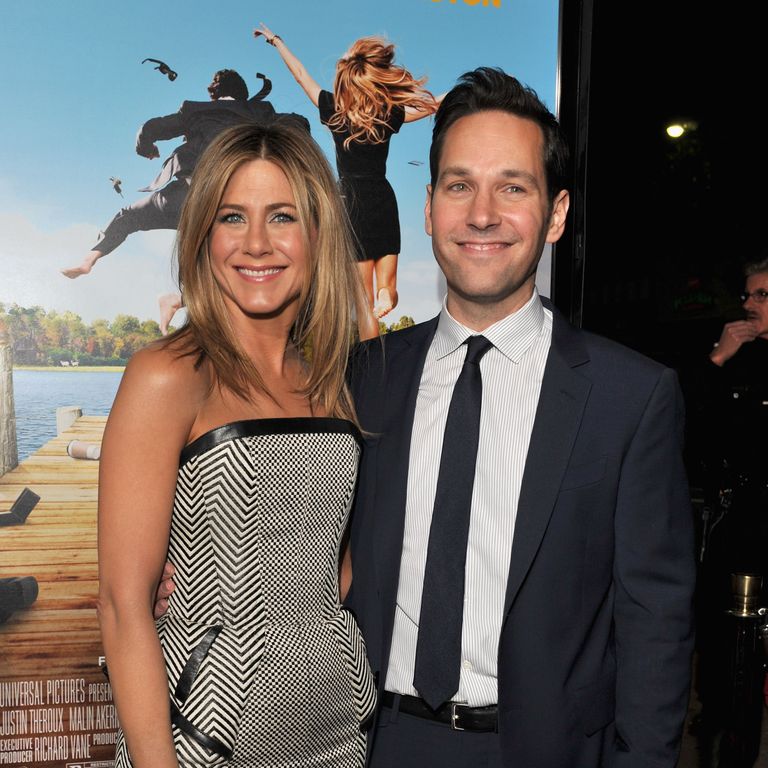 ---
BLAKE LIVELY AND LEONARDO DICAPRIO
The ultimate crossover between The Gossip Girl star and The Titanic Hollywood star. Do you remember when these two were spotted biking in the streets of New York City? While the pair only lasted five months, they enjoyed vacations together to Disneyland and Italy in 2011.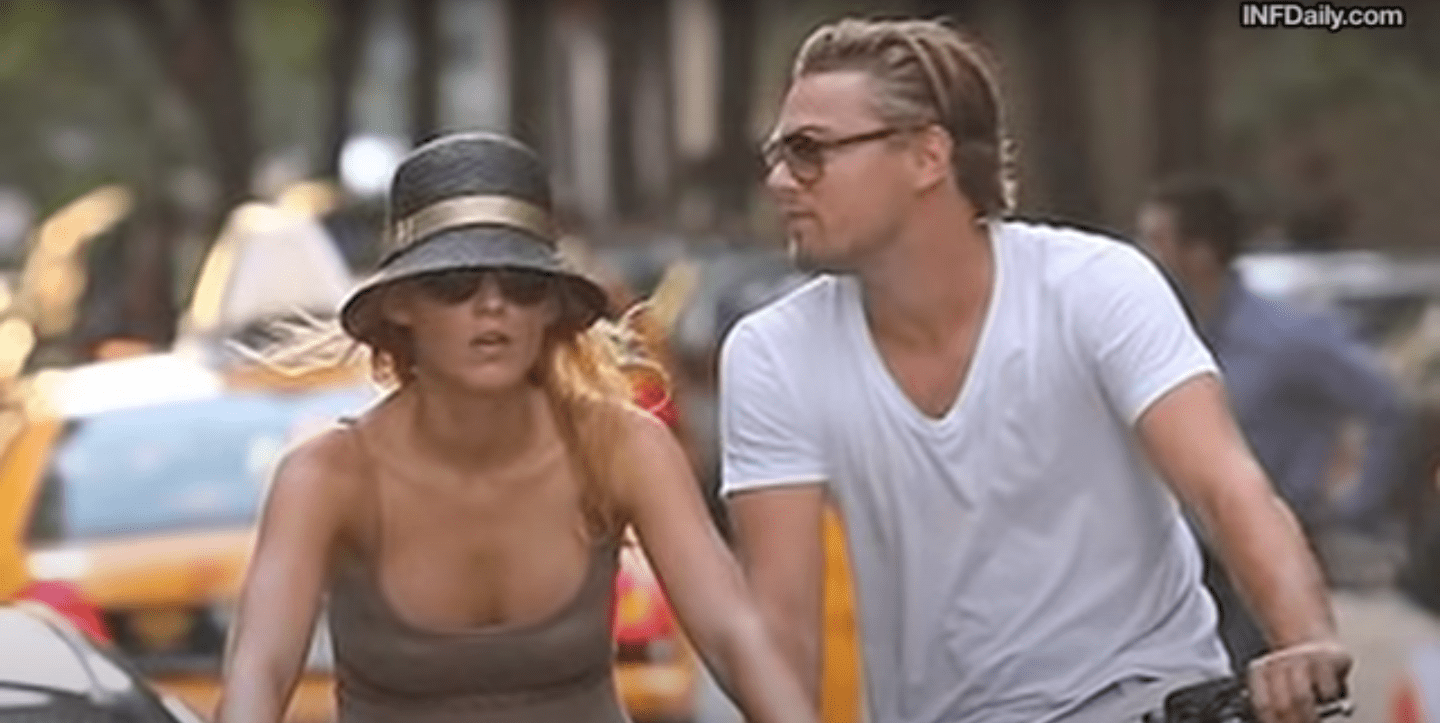 ---
RYAN REYNOLDS AND SCARLETT JOHANSSON
The current hubby of Blake Lively, Ryan Reynolds also had his own history—but one that went far as tying the knot. Reynolds actually was first married to Scarlett a year after his split with singer Alanis Morissette back in 2007. Johansson and Reynolds tied the knot without Hollywood frenzies but split two years later.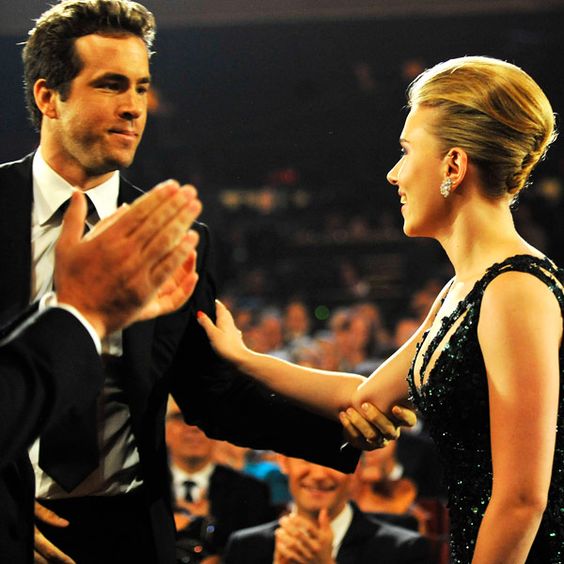 ---
THE BREAKUP
Scarlett opens up about the divorce during an interview with Vanity Fair in 2019, "I mean, the first time I got married I was 23 years old. I didn't really have an understanding of marriage." She even suggested there was a little romanticizing from her part in the marriage.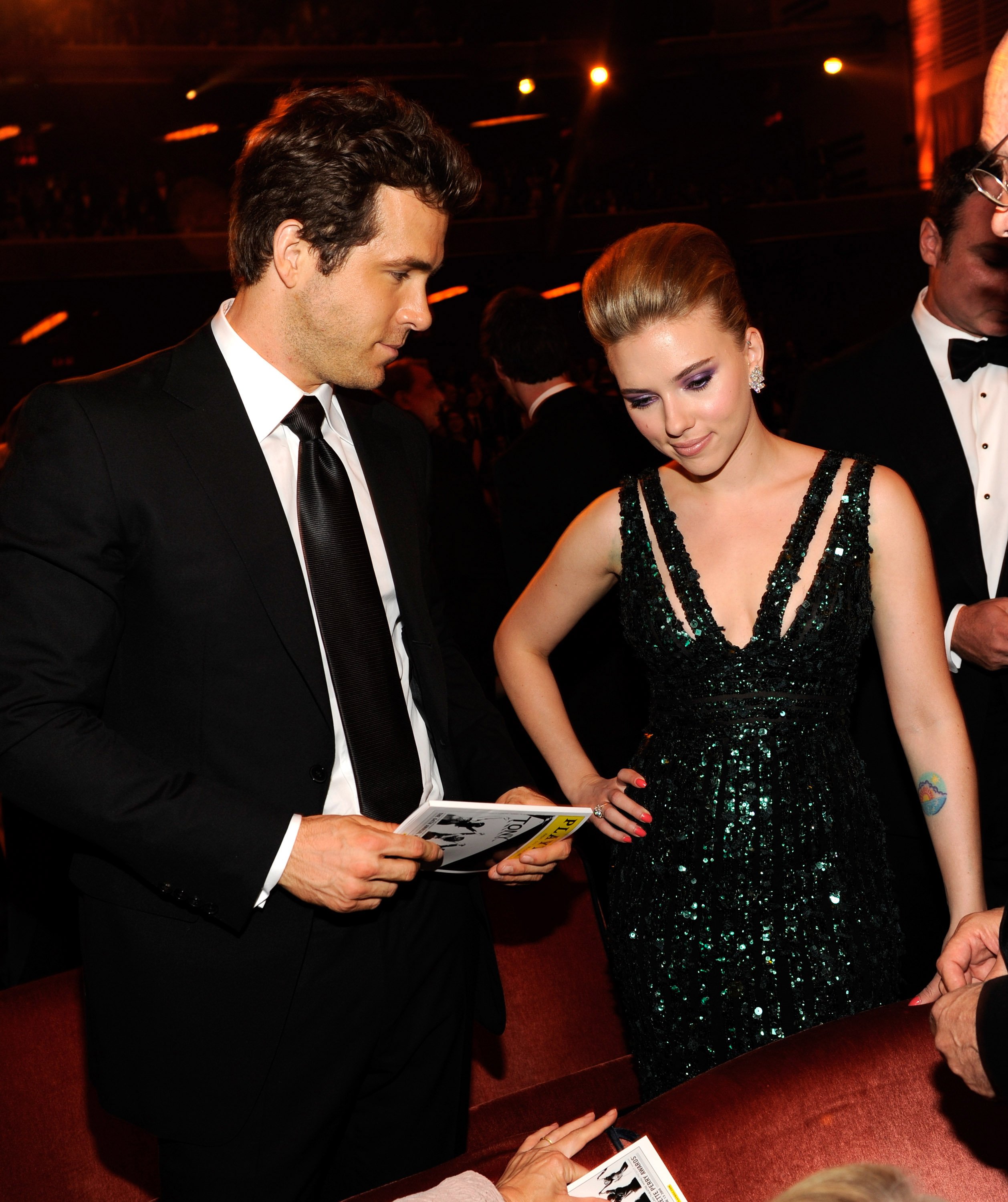 ---
NICK JONAS AND SELENA GOMEZ
Time for teen love between one of the two most adored Disney stars, Nick Jonas and Selena Gomez. Although one is currently happily married after with Priyanka Chopra, this relationship is just as iconic as the stars themselves. The Jonas Brother singer started things with Selena all the way in 2008.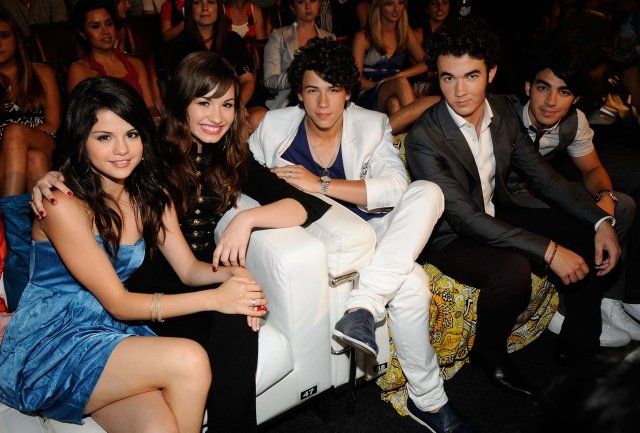 ---
THE BREAKUP
The pair split only a few months of dating in 2009. Gomez shared with Capital FM, "We actually caught up the other day, and it's really fun to be able to do that. That, to me, was like puppy love. It was very sweet. He's lovely. I do have a love for him for sure."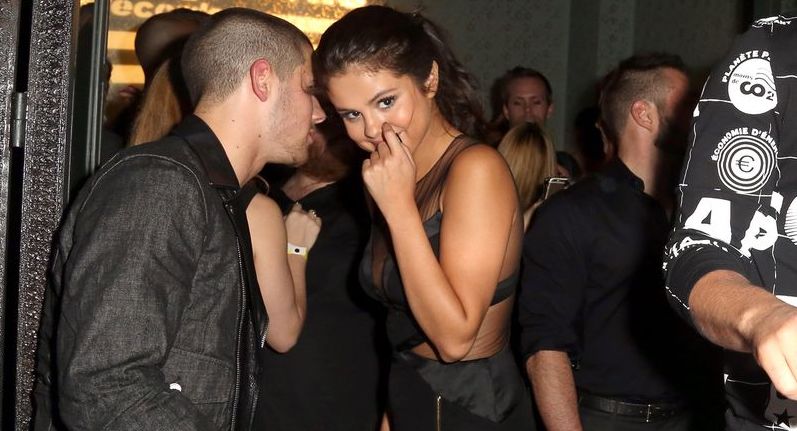 ---
SARAH JESSICA PARKER AND ROBERT DOWNEY JUNIOR
Another deep dive back into memory lane was the unforgettable duo between Parker and Downey. This relationship dates all the way back in 1984 when they both only 18—a perfect age for passionate love. They moved in together just eight weeks after they began dating.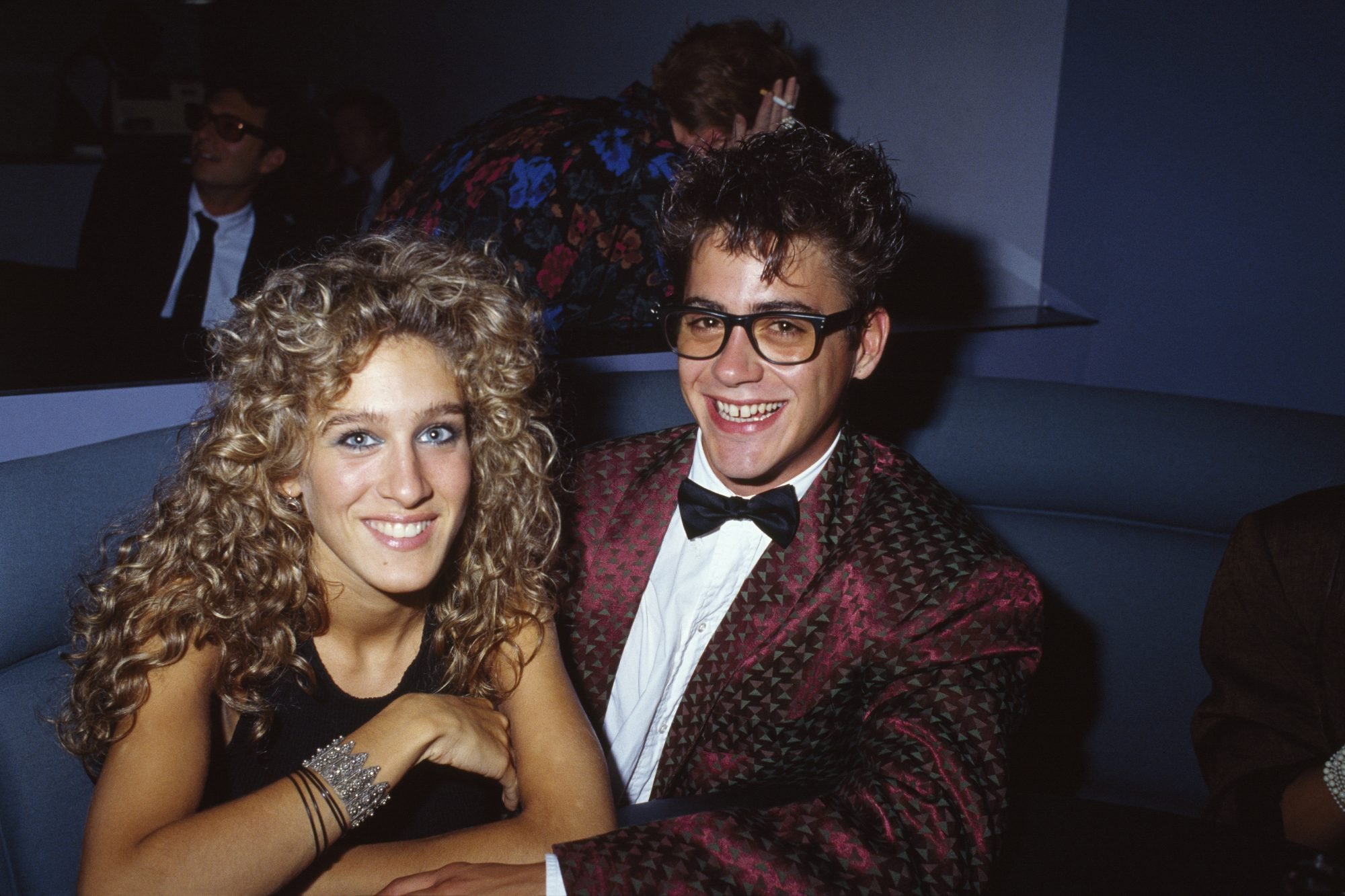 ---
THE BREAKUP
After seven years, the 25-year-olds split due to Robert's personal issue that he could not control. Downey shared in 2008, "She provided me a home and understanding. She tried to help me. She was so miffed when I didn't get my act together. I was in love with Sarah Jessica . . . and love clearly was not enough."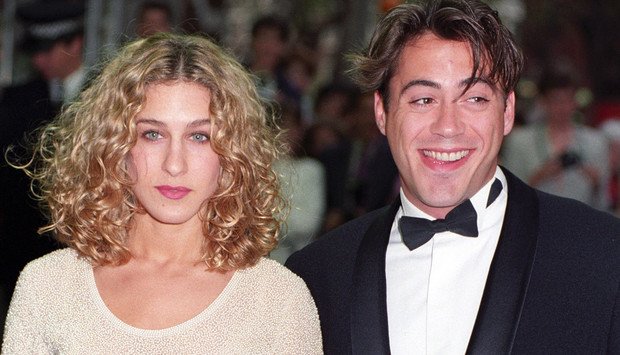 ---
CHRIS EVANS AND JESSICA BIEL
Speaking of which, the Avengers cast seems to have one thing in common, from Scarlett to Robert and now to Chris Evans: they all unexpected partners. The Captain America star began dating Jessica in 2001 and reportedly the couple was the adventurous type (for example, they'd go skydiving on Valentine's Day).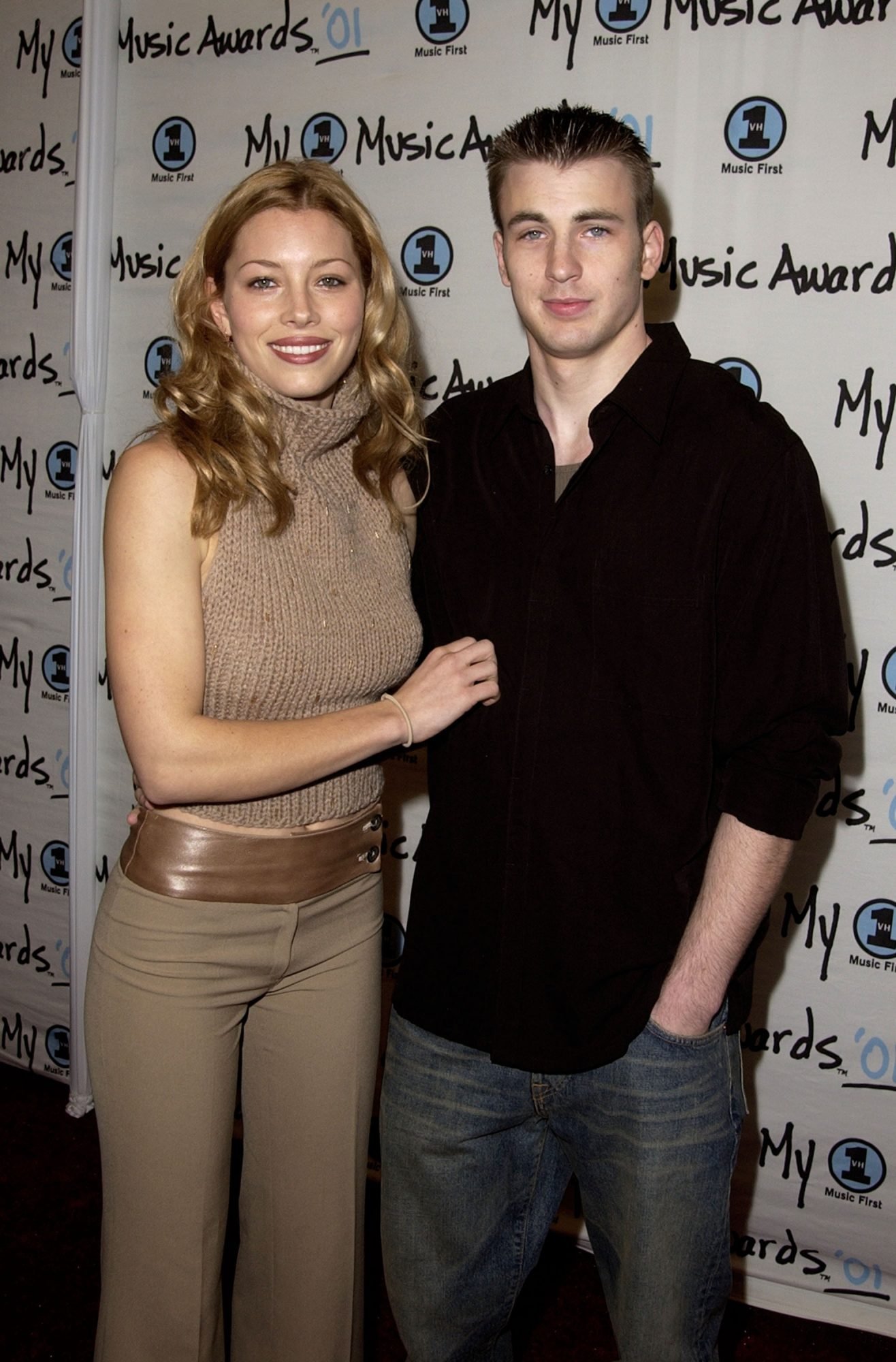 ---
THE BREAKUP
The skydiving couple called it quits in 2006, after dating off and on. In an interview with Esquire, after touching upon the topic of skydiving with his ex Biel, he answered. "Yeah, but I'm steering clear of those questions." The two have been quiet about their past together but seem to be in a good place today.
---
CAMERON DIAZ AND JUSTIN TIMBERLAKE
Last but not least, we share Jessica Biel's current hubby, Justin Timberlake's surprising past. We all know about his iconic relationship with Britney Spears, but did you also know the singer used to date the star of There's Something About Mary? They dated from 2003 to 2007 and even starred in a film together four years after the split.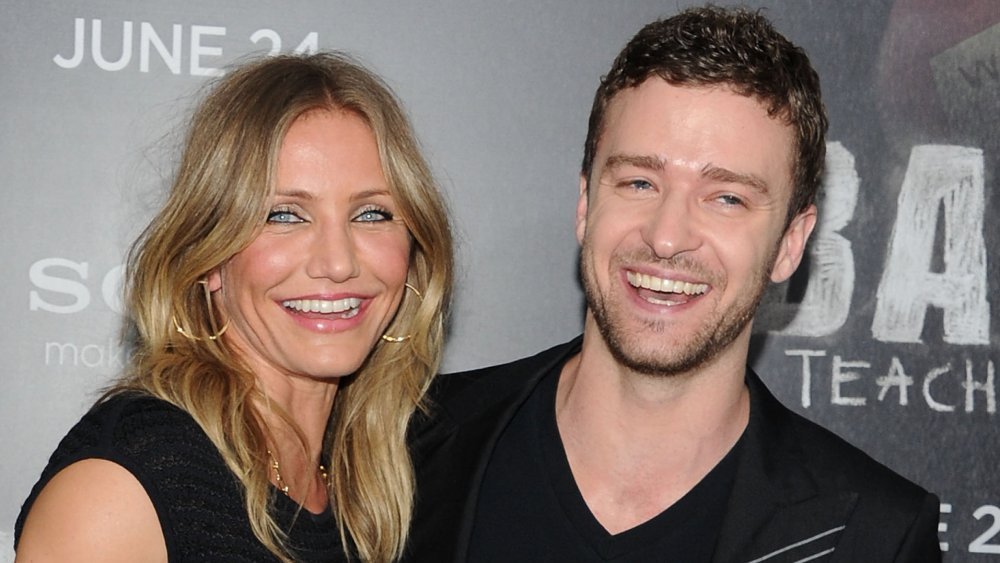 ---
THE BREAKUP
The split was amicable, according to their public statement, "We have, in fact, ended our romantic relationship and have done so mutually and as friends, with continued love and respect for one another." The two remain good friends and Diaz even described Timberlake as "a genius comedian" who is "clearly talented"—clearly proven in his hilarious performance in Bad Teacher.
---
MILA KUNIS AND MACAULEY CULKIN
Culkin met Kunis at the peak of his fame in 2002, while the actress was still playing her role on "That '70s Show". However, the pair meant business as they dated for an intense eight years. Dating for almost ten years did not help create an amicable breakup.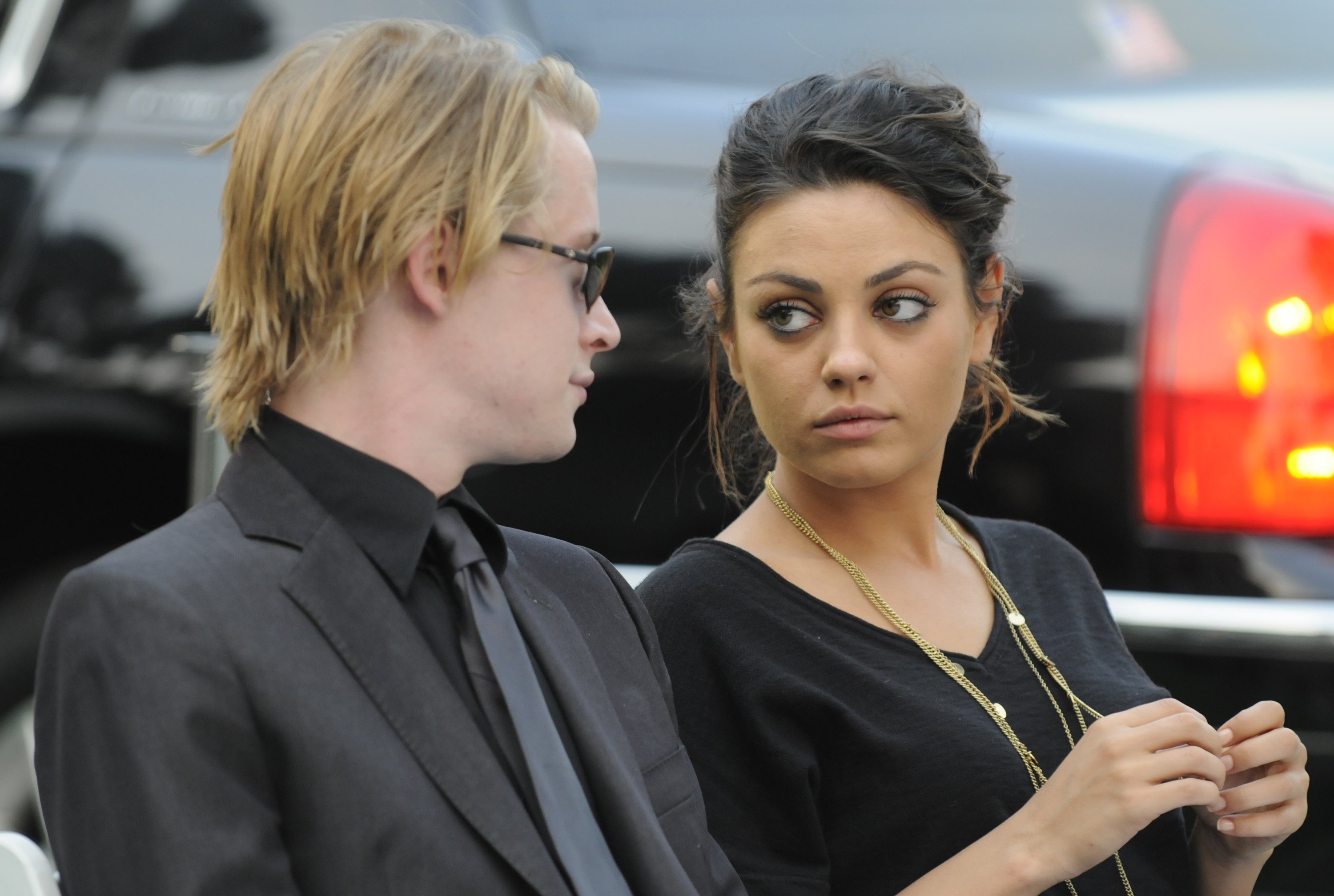 ---
THE BREAKUP
The break up in 2011 is notoriously known to have been a mess in Hollywood dating records. It was Mila who admitted, "I had a horrible breakup. I had a horrible, horrible, horrible breakup" and said she was not the nice person she is today.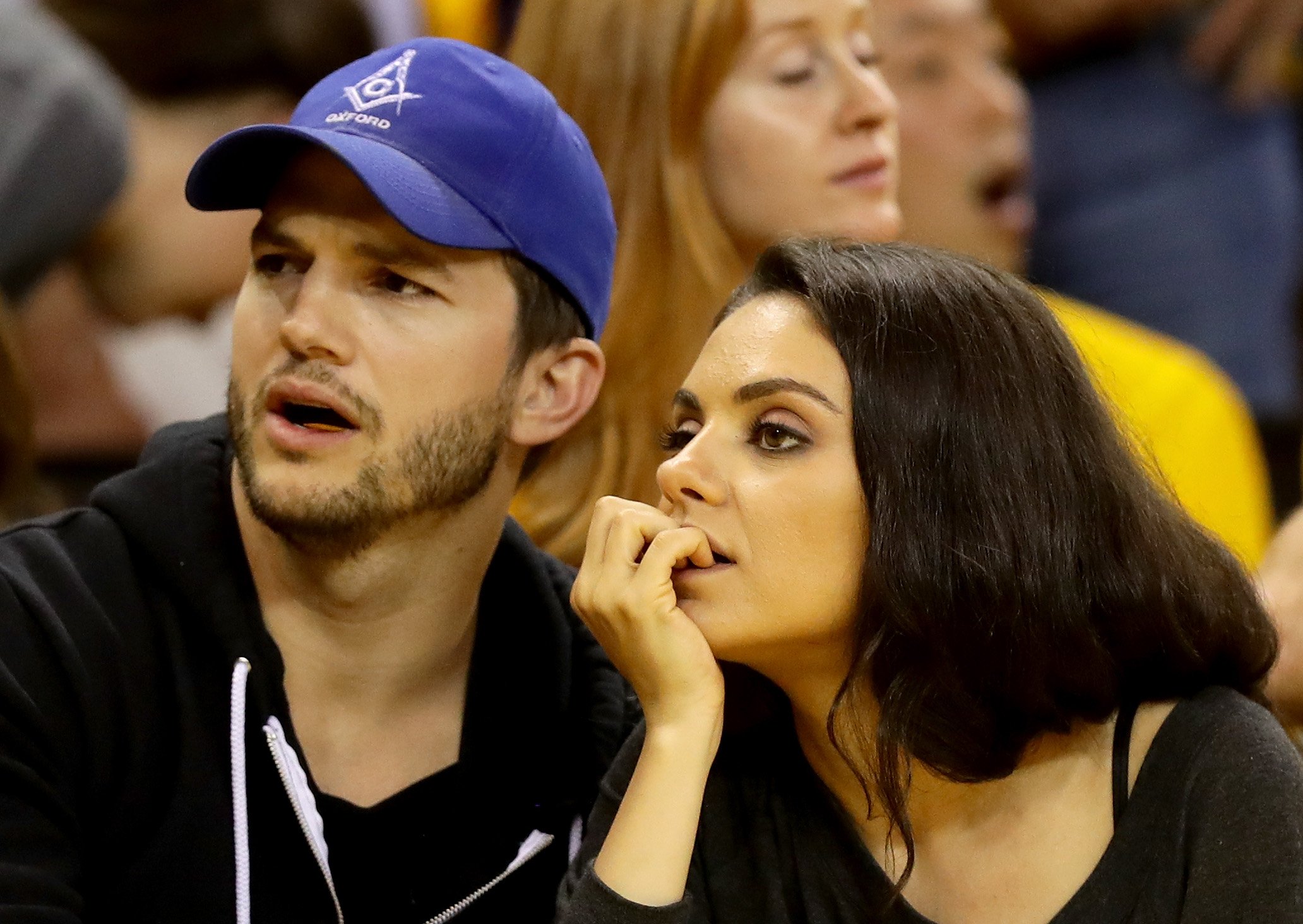 ---
GWYNETH PALTROW AND BRAD PITT
Brad Pitt and Gwyneth Paltrow were the perfect fairytale couple who met each other while filming the thriller movie Se7en in 1995. Brad was 31 and already well-known for his work in Interview with the Vampire and Legends of the Fall. Gwyneth, however, was only 22 and new to Hollywood. They dated for four years and got even engaged.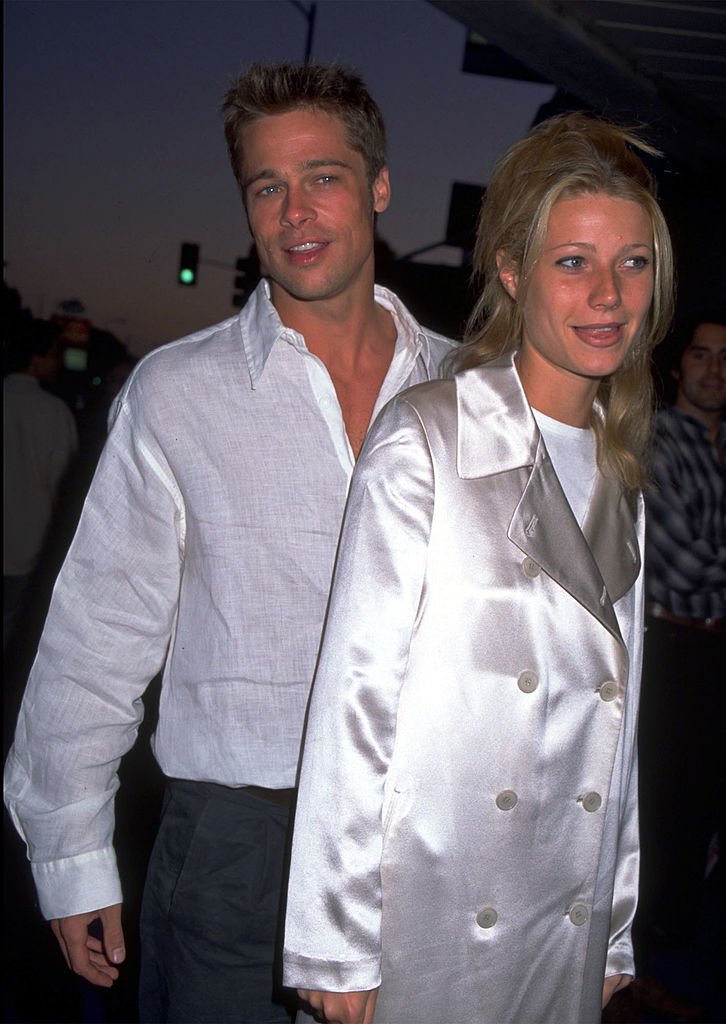 ---
THE BREAKUP
According to Mirror, the pair had a "toxic split" when they parted ways, which explains why Paltrow admitted later in 2000 she lost her identity whilst she was with Pitt. However, there were other rumors that it was Brad who was unsure about tying the knot and broke off their engagement.
---
RYAN GOSLING AND SANDRA BULLOCK
There is another Ryan that we forgot on this list. Do you remember Ryan Gosling dating Sandra Bullock? The La La Land actor and Gravity actress paired up to film Murder By Numbers and created quite the spark. They are known to have dated for almost two years. Only eight years after the split would they confirm their romantic whirlwind. 
---
THE BREAKUP
Despite being extremely private about their secret relationship, it seems Gosling was madly in love with Sandra at the time. Gosling reflects his time with Sandra with "I had two of the greatest girlfriend of all time. I haven't met anybody who could top them," referring to Sandra and Rachel McAdams.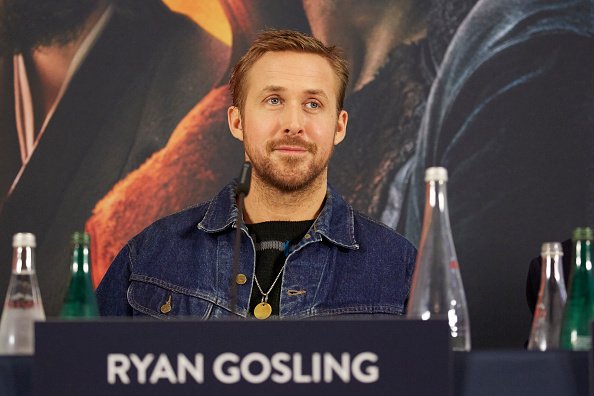 So there you go—fourteen couples that may have surprised you as much it surprised us! Although none of them are still together, we are happy for all of the stars as they have become the amazing individuals they are today. There is growth in heartbreaks. Which couple did you not know used to date until now?