Celebrity Kids' Prom Looks
Hey ladies and gents! Ready your eyes for you are about to see the sons and daughters of Hollywood stars when they went to their prom and their outfits will definitely make you squeal in delight (and jealousy)! Read on and maybe take some notes, their prom fashion styles may come in handy for your dress-up.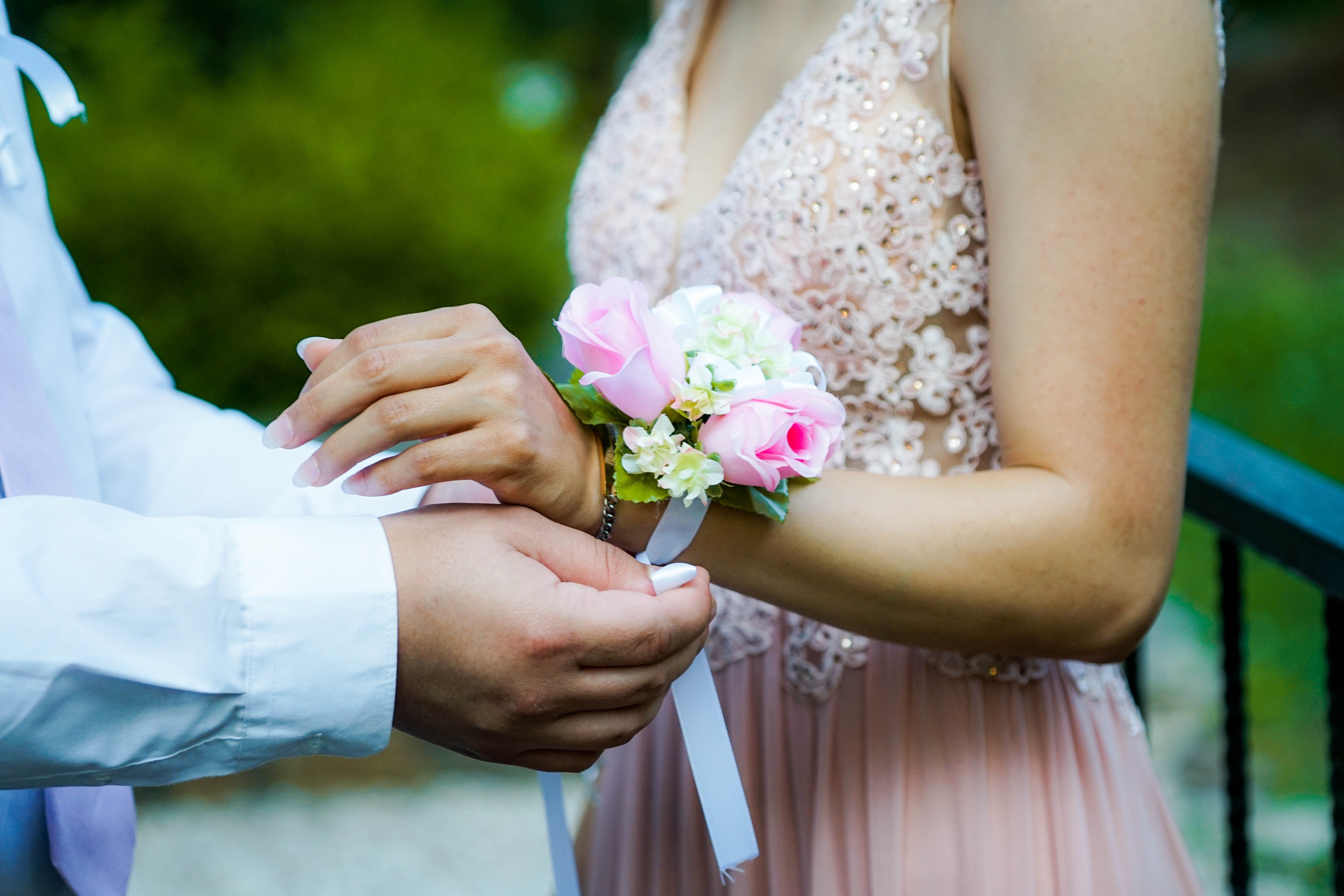 ---
HAILIE MATHERS:  HOMECOMING FAIRY QUEEN
Even though Eminem's daughter has yet made no plans to follow in her father's footsteps in the showbiz industry, she still got millions of social media. The girl keeps a low profile as she currently goes to Michigan State University.
She was crowned as the Homecoming Queen during her Senior prom where she wore a fairytale-like strapless ballgown. The top half of her top was intricately designed with gems and beads and the bottom was a peach-colored full-length tulle. She put on dangly earrings and a statement necklace to complete the look.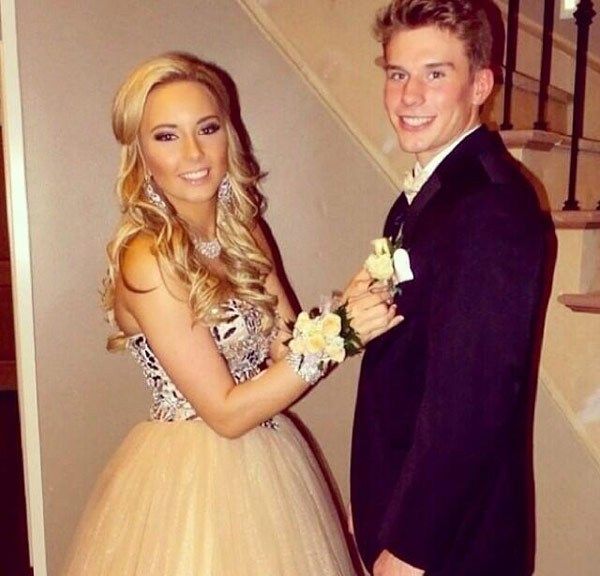 ---
HARLEY QUINN SMITH: AS COOL AS HER NAME
The hilarious comedy writer Kevin Smith is known for his movies like Clerks, Mallrats, Dogma, and Chasing Amy. However, not many people know that he has a now-teenage daughter named Harley Quinn. This girl is inseparable from Lily-Rose Depp who is Johnny Depp's daughter.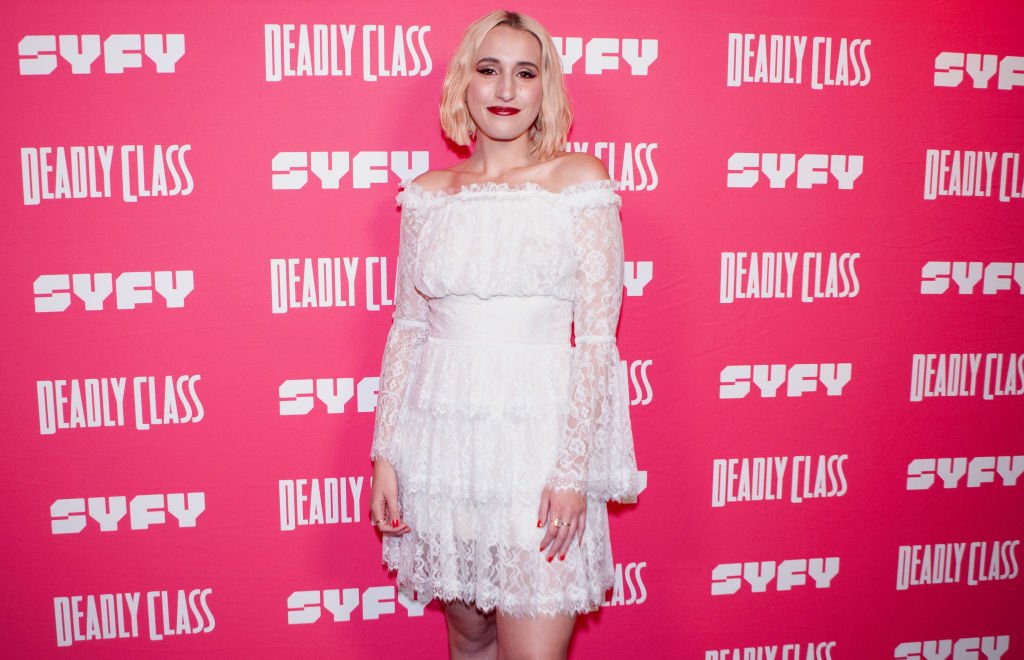 She wore a plunging sleeveless black gown and slicked back hair to prom together with her BFF Lily-Rose, looking amazing with her date. She was also seen carrying a gold clutch that made her look even classy. The Yoga Hosers stars had the time of their life that day.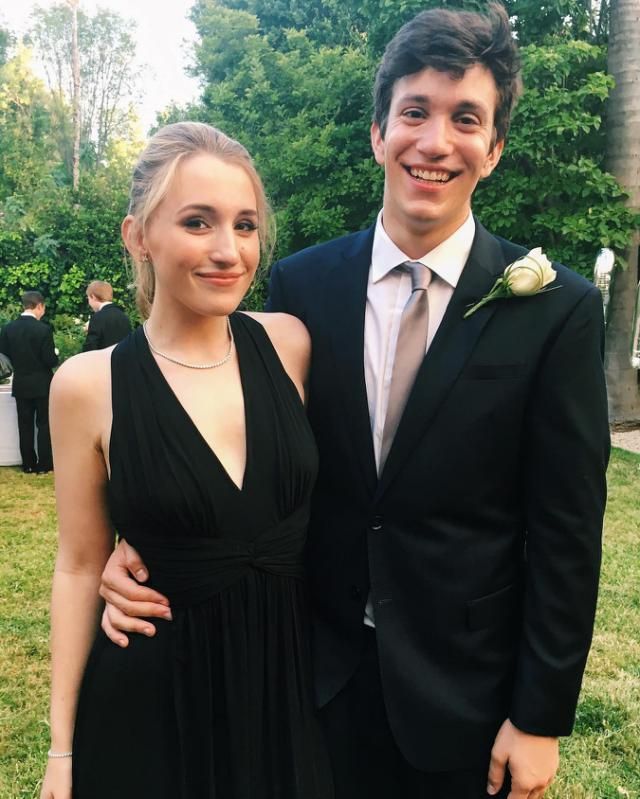 ---
LILY ROSE DEPP: PROM STYLE MASTER
Dressing up and finding the perfect thing to wear is not a very big problem if you are a world-famous supermodel or is it, Lily-Rose? Johnny Depp's daughter with Vanessa Paradis just showed up to her prom day looking gorgeous and effortless with Harley Quinn.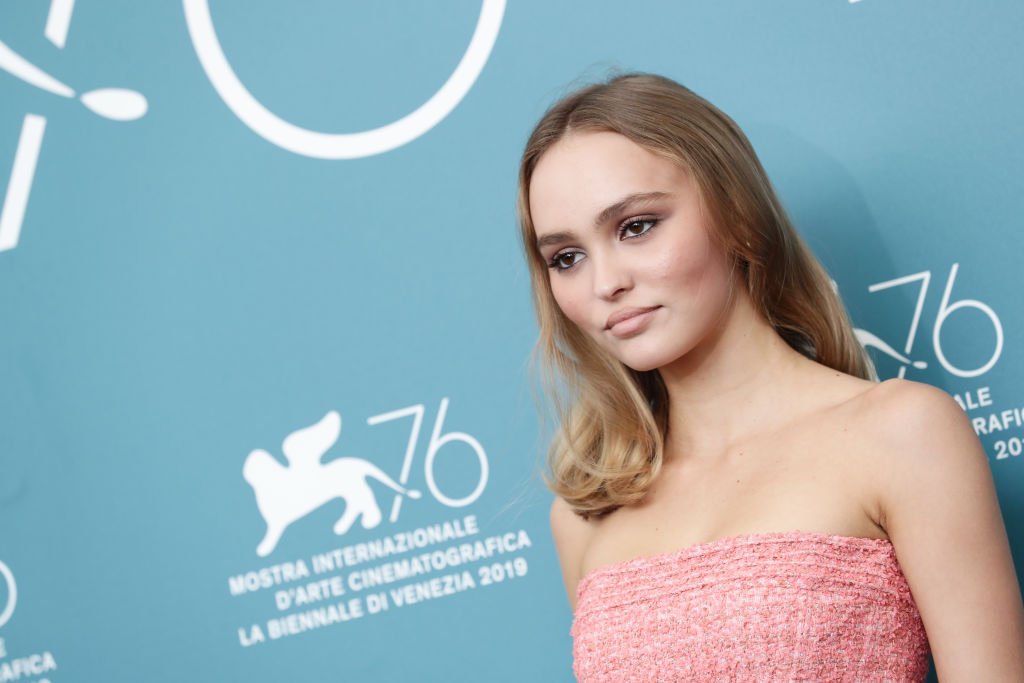 Others are commenting that what she wore was more of an award-night outfit than a prom-dress, but who cares? The rising star rocked an amazing peach, snake-textured dress paired with strappy black heels, and from that look, it can be said that she mastered the Prom Style.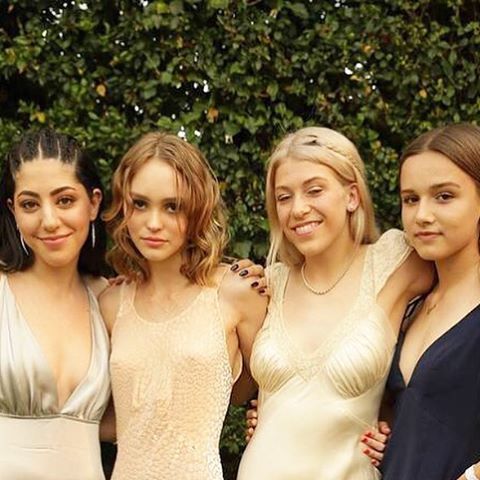 ---
DELILAH BELLE HAMLIN: MAKING PROM HER RUNWAY
Delilah Belle is the eldest daughter of the pretty famous couple from The Real Housewives of Beverly Hills. Lisa Rinna and Harry Hamlin have brought to the world a girl who is now pursuing a modeling career. She has already done fashion campaigns and has walked many runways.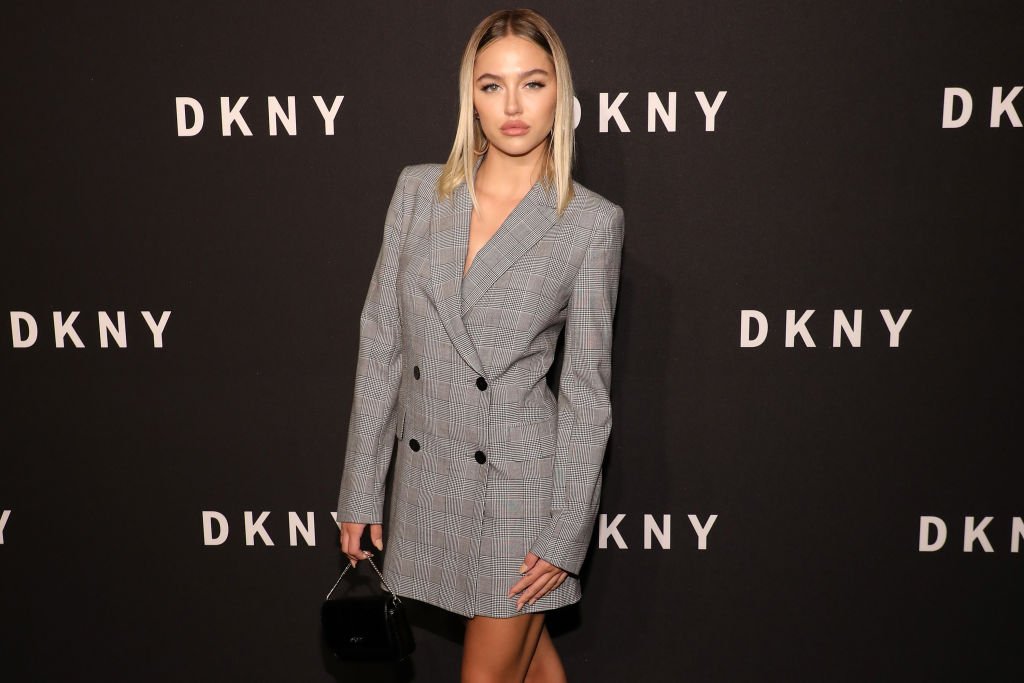 Her pre-prom pictures did not come as a surprise when she and her then-boyfriend Aidan Reilly looked like they are in a modeling campaign. She chose a black Bec & Bridge cap-sleeved minidress with tall pumps and went to her prom in 2016 like the runway model that she is.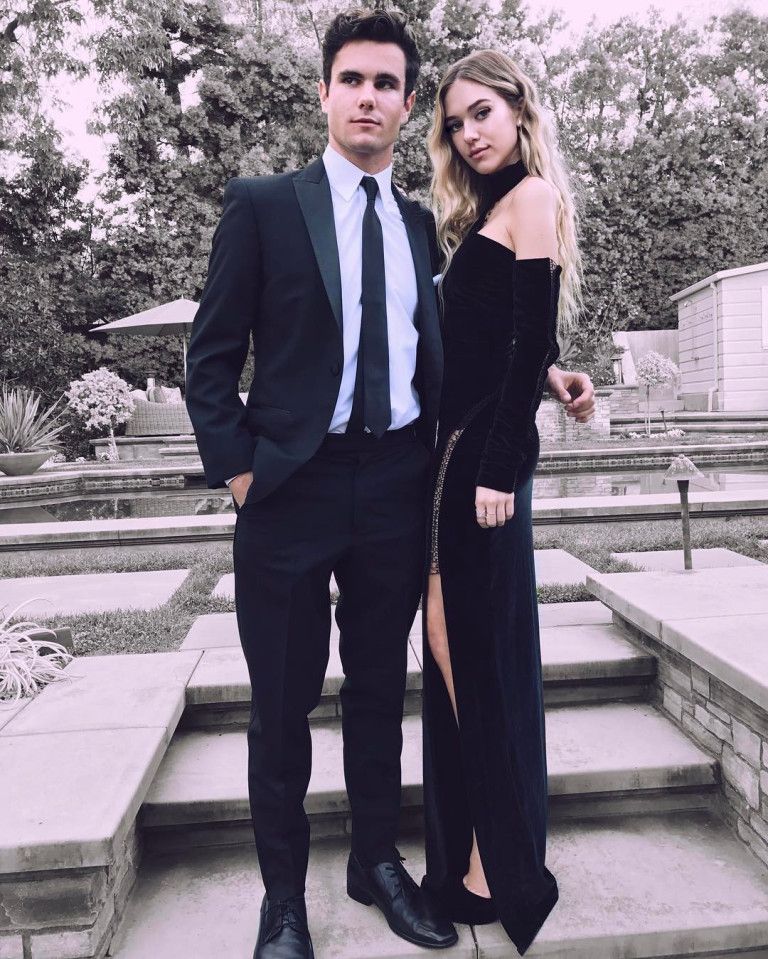 ---
AMELIA HAMLIN: SHOWING WHAT SHE'S GOT
This second daughter of the Hamlins who is also aiming to be a model is definitely not so far behind from her sister. She knows what she wants, and she'll wear them no matter what others may say. The girl has been on the receiving end of backlash for her "inappropriate" plunging neckline dress in her 2018 prom, but who cares?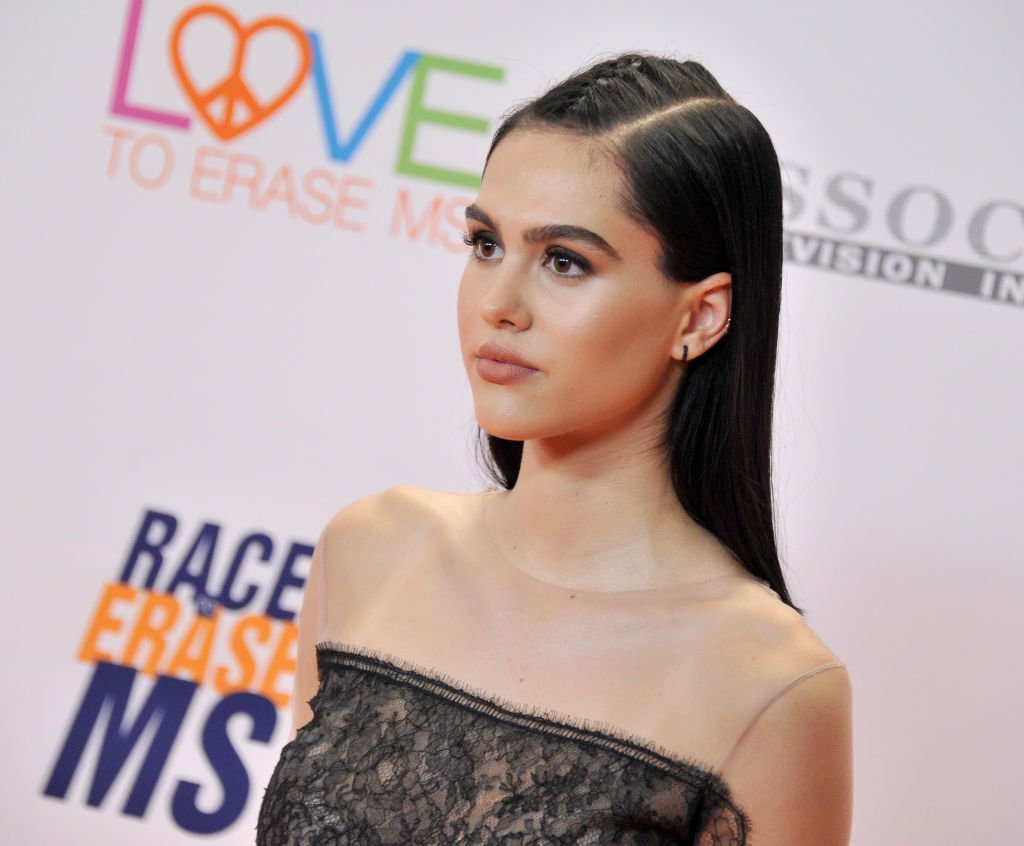 On her second prom, she elegantly rocked the modern red-orange slip dress with spaghetti straps but wait! She is not wearing any high heels under that floor-length gown. She loves wearing gowns and sweats also and she can definitely mix both styles. A pair of bright white sneakers was the one peaking out from her orange gown!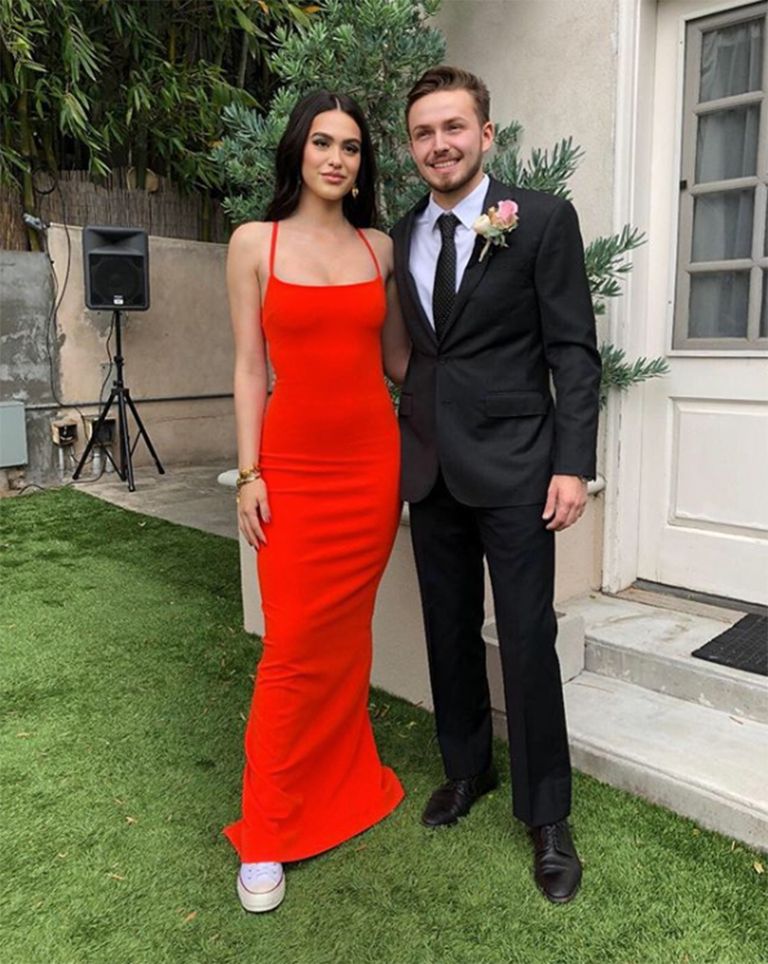 ---
PRESLEY GERBER: LESS IS MORE!
Cindy Crawford's son has got it all from his mother. Presley has got her looks and even the legendary eyebrows. He has also followed in her mother's footsteps as he signed up on the IMG Models agency. He made his fashion runway debut for Moschino Cruise 2017 in Los Angeles.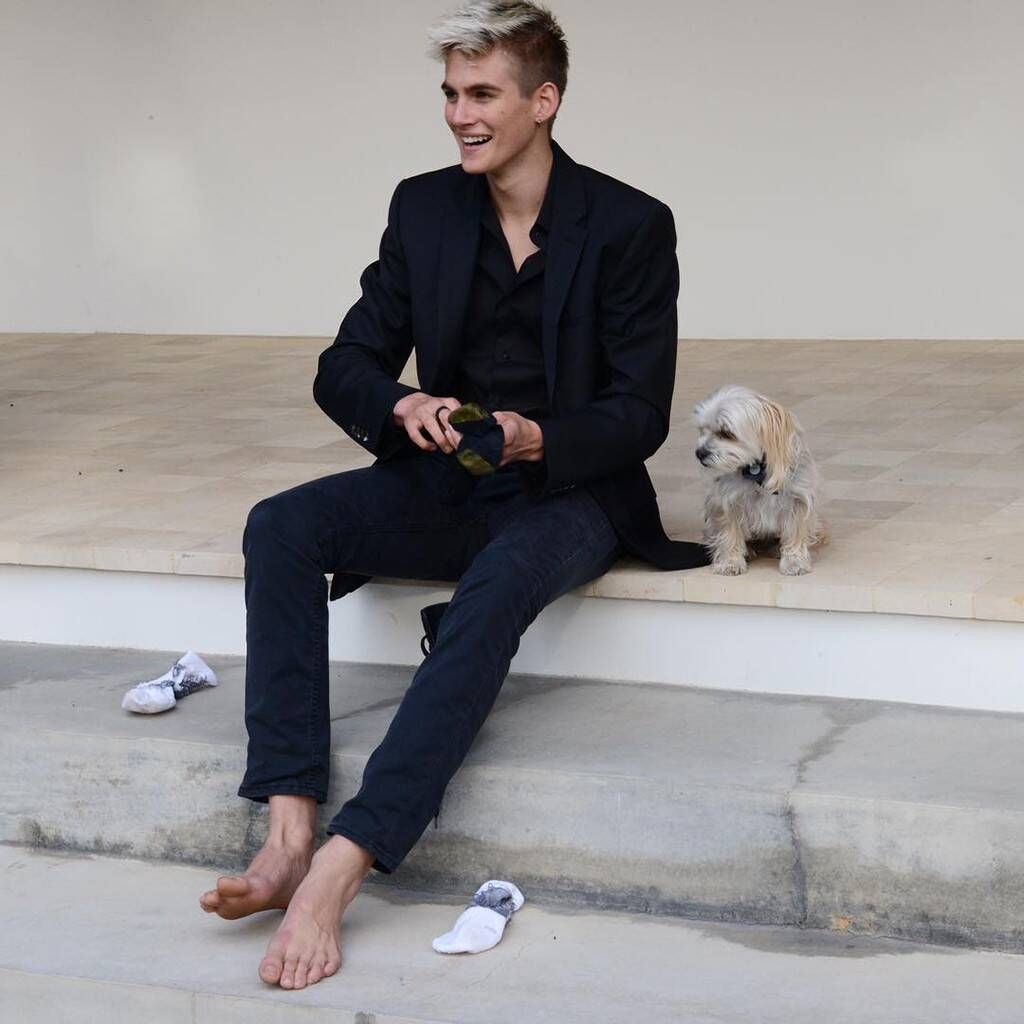 For his prom, he wore a simple crisp black suit that complemented his handsome face and he posted a photo of himself while having a fun time with his date who wore a simple white strapless dress. The couple turned heads on their prom that day.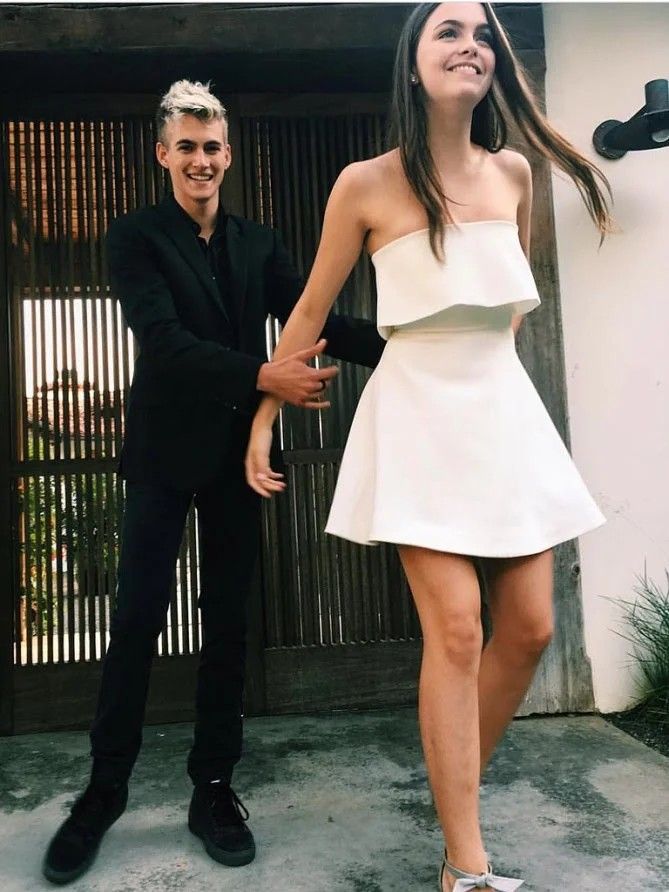 ---
MAYA HAWKE: LOVING THE CLASSIC LOOK
The daughter of Uma Thurman and Ethan Hawke followed in her parents and became an actress. On her prom day, she simply went for the chic ensemble paired with red patent Mary Janes by Prada. Her make-up was inspired by French actress Anna Karina and her Hawke's bob cut was inspired by Brigitte Bardot, circa 1977.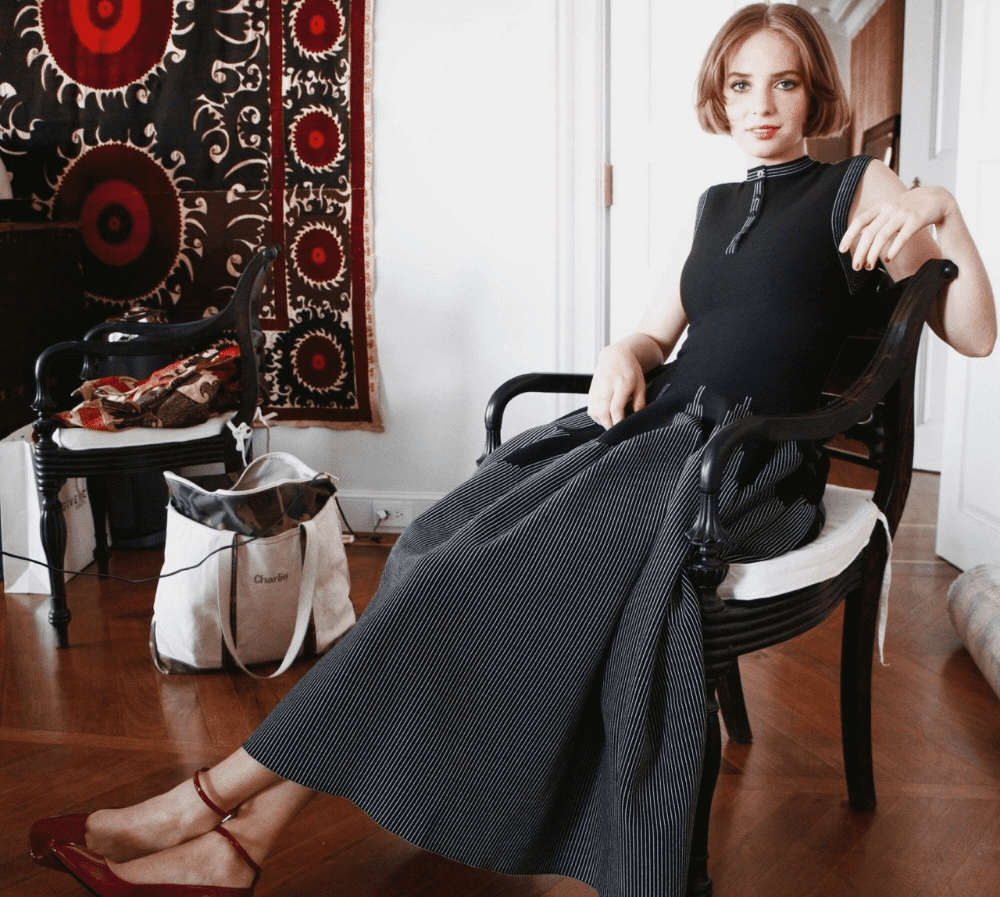 ---
SASHA GABRIELLA FOX: NO EXPENSE, HER MAMA CAN DO IT
As the daughter of Vanessa Williams and Rick Fox, one can say that this girl has so many things on her plate. She's showing no signs of pressure, however. She even made her prom plans simple as she let her mom do the styling. She wore a powder pink tube dress that was just elegant and simple.
---
DIA NASH: PERKS OF HAVING A DESIGNER MOM
Niecy Nash's daughter is currently making a name for herself and she is known for her gaze of supremacy. Well, the prom outfit became no problem for her at all as she has a mom who worked on Design shows. In a smoldering yellow long dress and miniature tiara earing on her ear, she gives off a Disney Princess vibe.
---
MING LEE SIMMONS: WEARING HER MOM'S DESIGNER'S PIECE
It would totally be a shame if the daughter of Kimora Lee Simons will go to prom and not wear her mother's designed clothing. Looking like she's about to heat up the red carpet, Ming Lee appeared on her prom night in a gold silk halter neck dress that Kimora herself designed.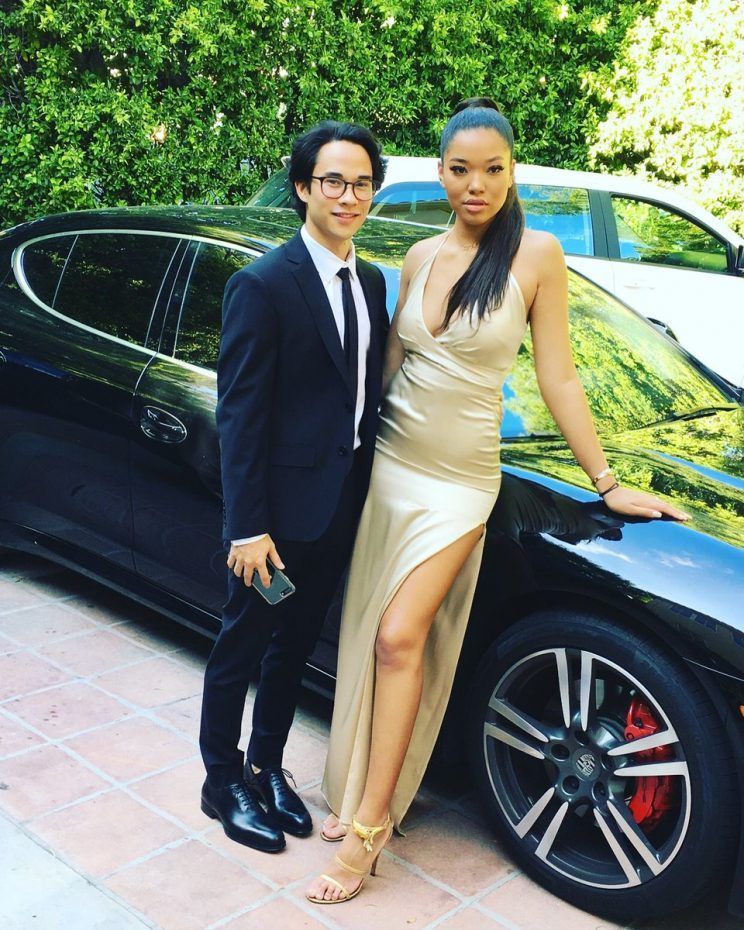 ---
KYLIE JENNER: ON THE PROM OF A FAN
The youngest girl from the famous Kardashian-Jenner clan surprisingly did not make it to her prom. However, she attended the prom of her fan, Albert Ochoa, as his date. She wore a one-shoulder dress with a slit that went up to her thighs and her fans can't get enough of it.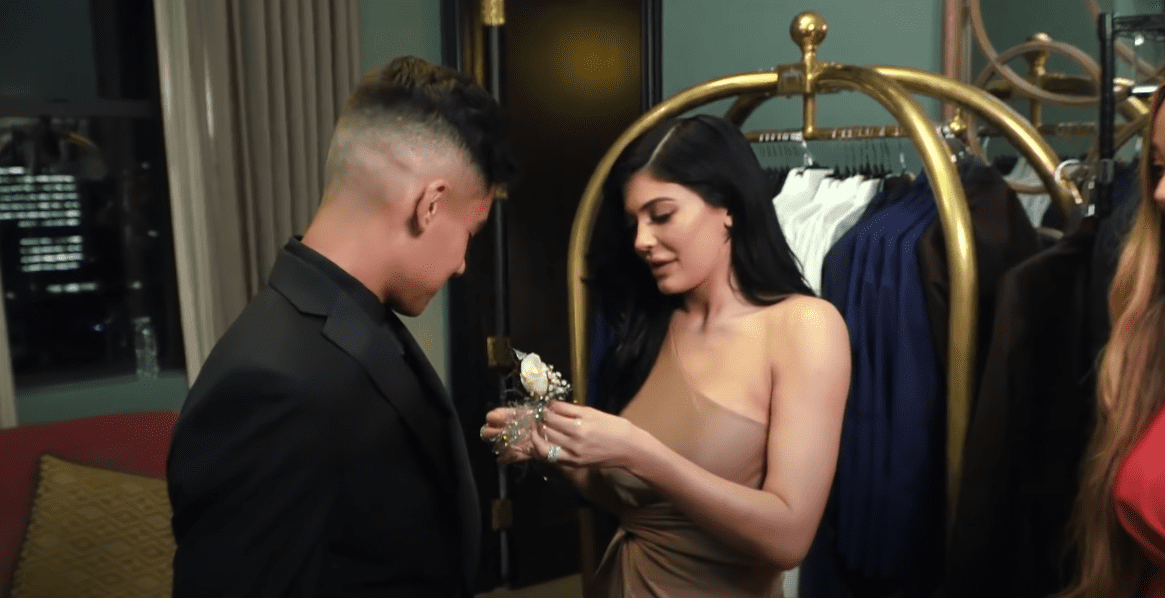 ---
AVA PHILLIPPE: HER MOMMA'S EXACT COPY
Now that we're talking about the prom looks of celebrity kids, it would totally be an incomplete list if Reese Witherspoon's' daughter can't make it. Witherspoon and Ryan Philippe have a daughter named Ava and she is just stunning like her mom!
She is now making a name for herself in the industry like her mother and father and she is also famous for her fashion sense. It was all reflected in her prom looks when she wore a lovely cream-colored gown with a thigh split and she's looking more angelic than ever.
---
BRENTT LEAKES: FULL STYLE COMING OUT OF A ROLLS SOYCE
Even though you are a guy, it still is a great perk if your mom is no other than Actress, author, and fashion designer, Linnethia "NeNe" Leakes. NeNe has appeared on Glee and The Real Housewives of Atlanta and she has a son with Gregg Leakes named Brentt.
The young son has nothing to worry about for his prom look for his parents cleared their schedule on that day just to help him prepare for his important day. His mom cannot hide the smile on her face as she posed with her son who's wearing a maroon suit. He was sent to the location in a Rolls Royce.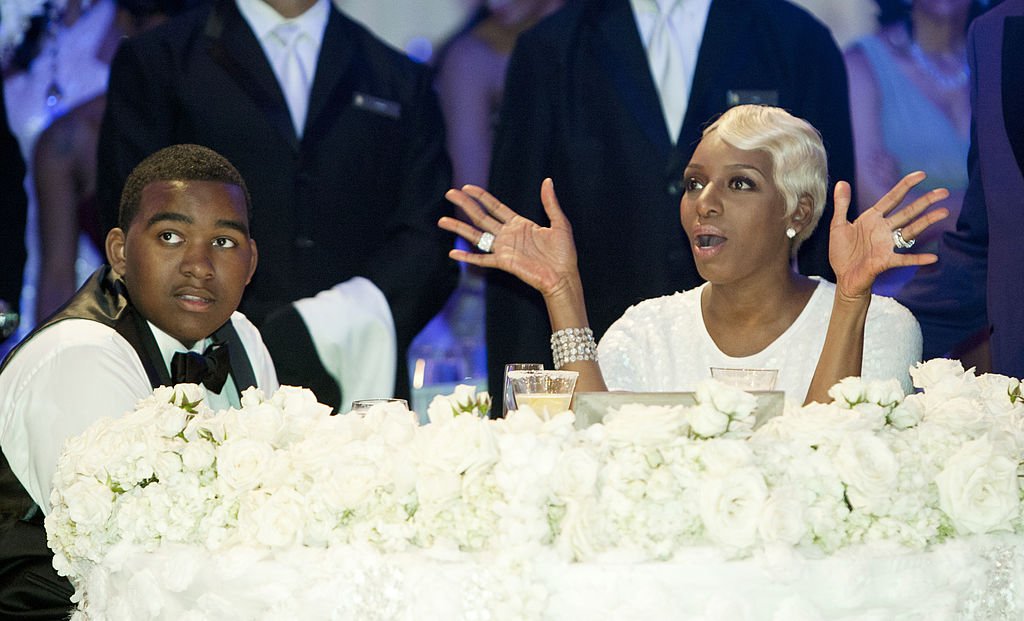 ---
BINDI IRWIN: DAD DIDN'T SEE HER PROM DRESS
As most parents would have loved to witness all of the important events in their child's life, the Crocodile Hunter star Steve Irwin didn't make it that far to witness his daughter's prom. He died when she was just 8 but if he had seen her, he would've been proud and awestruck with her navy-blue lace dress.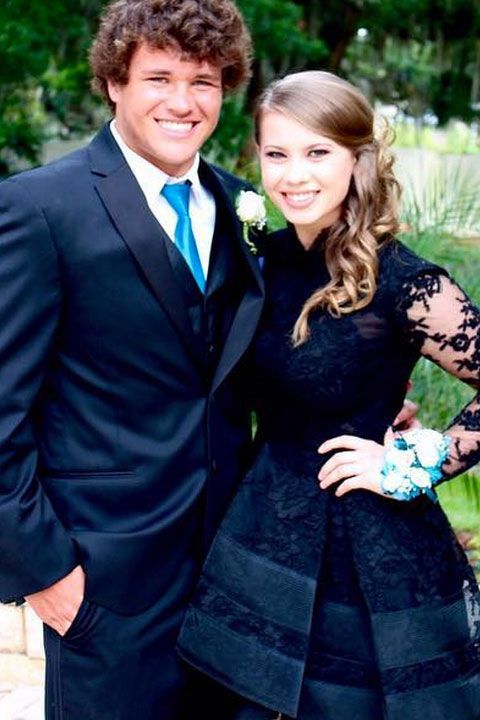 ---
REGINAE CARTER: BORN TO SLAY
Lil Wayne's daughter Reginae is destined to also become a star just like her famous father and her name blew up when she partnered with her mom Toya Wright to star in her reality TV series. She has a very large social media following and she's currently unstoppable.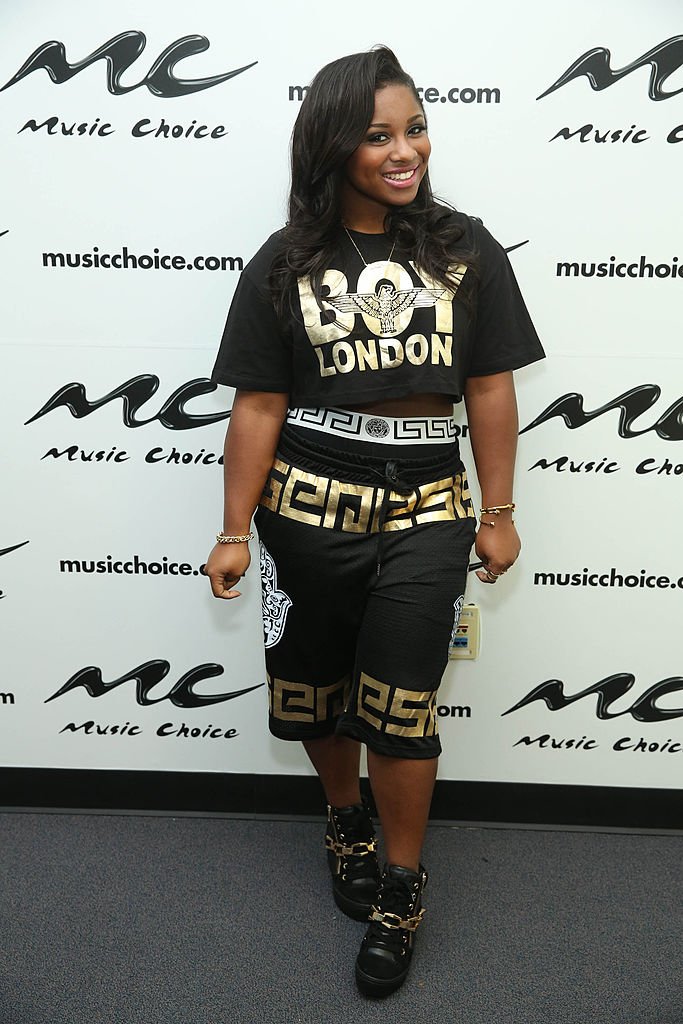 Her choices for her prom look was something to be noticed for her outfit left pretty much nothing to the imagination. She wore a sheer tight dress with boldness and confidence that the pride in her mom's face when the posed for photos was very evident. Reginae just slays!
---
JADEN SMITH: FEARLESSLY FASHIONABLE
Will Smith and Jada Pinkett have brought to this world a cool son who has keen eyes for fashion. Jaden Smith is bold when it comes to his outfit choices and even his prom style reflects that. He went to his high school dance wearing a black suit, trainers, and gold chain necklace which made his fans go crazy.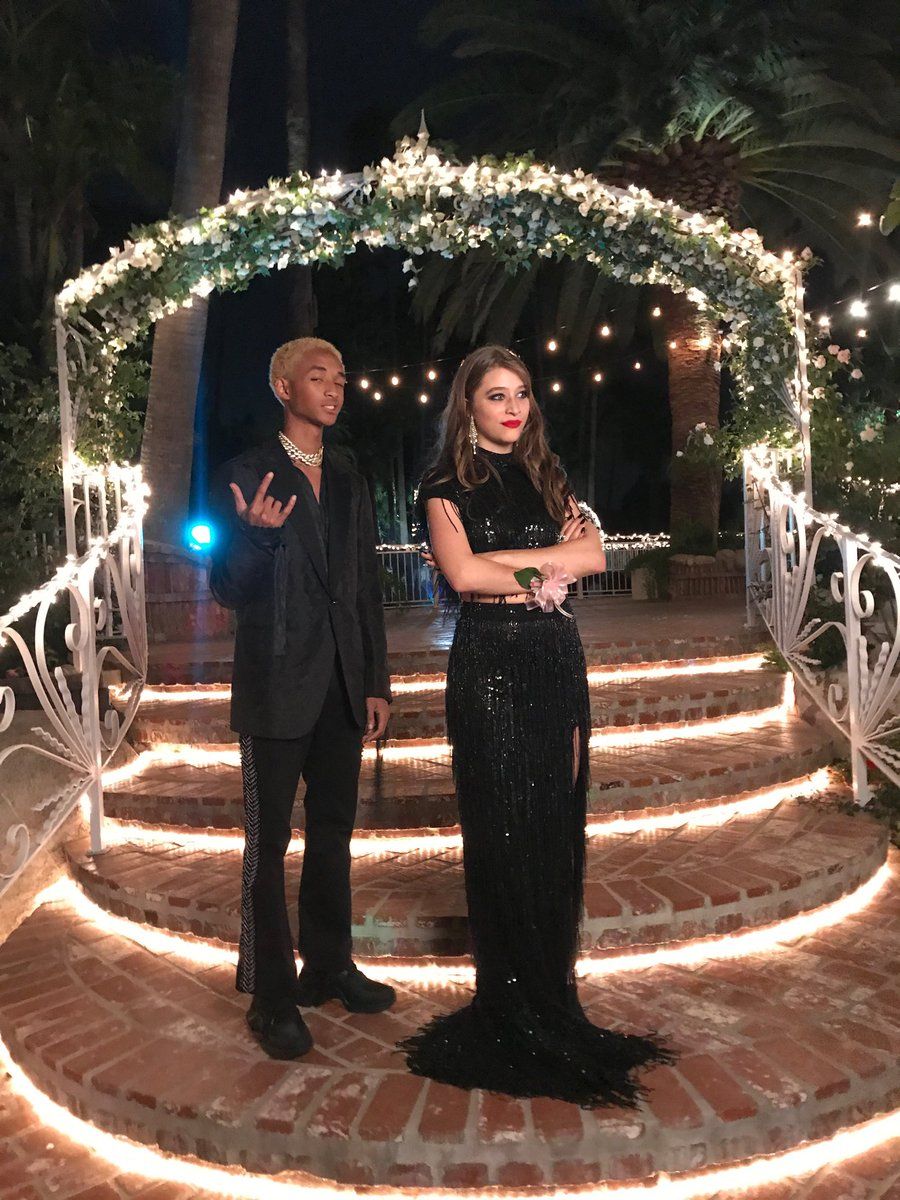 ---
CORI BROADUS: FAMILY-APPROVED PROM
Well, Snoop Dogg definitely is elated when his daughter Cori was finally set to go on her prom night. He gave all of his attention to her special day and he said on his Instagram post that she has grown to be a fine lady. Cory wore a gorgeous chocolate brown gown and she definitely turned heads with it.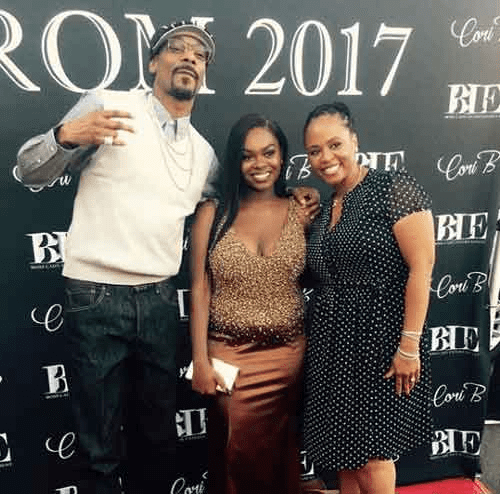 ---
ZOLA MURPHY: GLAMOUR IS HER MIDDLE NAME
As her father made his name known through his comedy stints, Zola tries to stay away from the cameras but her simple and classy prom outfit just can't escape the paparazzi. She went with full glamour makeup and hair and she wore a lovely pink spaghetti strap dress.
---
DYLAN DOUGLAS: MAKING HEADLINES
Zeta-Jones and Michael Douglas are extremely proud parents to their head-turner son, Dylan Douglas. The guy was her mom's date to the final leg of Dolce & Gabbana's over-the-top fashion extravaganza and he became the talk of the town. He once again made it to new headlines when he went to prom wearing black tux and bow tie.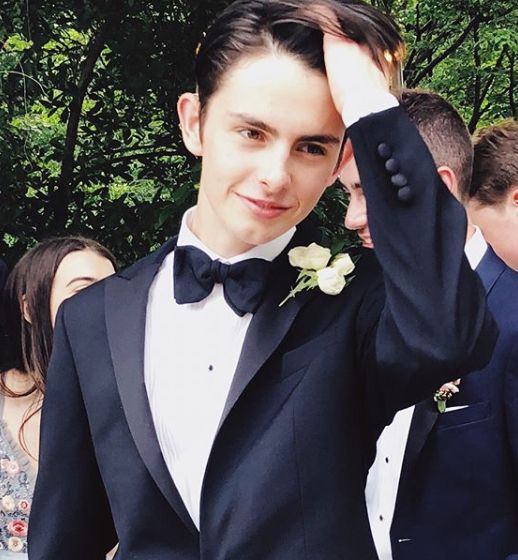 ---
LOLA RIPA: SECRET PROM DRESS ALTERATION
Her mother Kelly Ripa and father Mark Consuelos have had a custom made dress just for her prom. However, the 18-year-old worked with a tailor to alter some designs on the gown that her parents have requested to be made. The result is that the teen went to prom on V-neck and high leg slit emerald gown.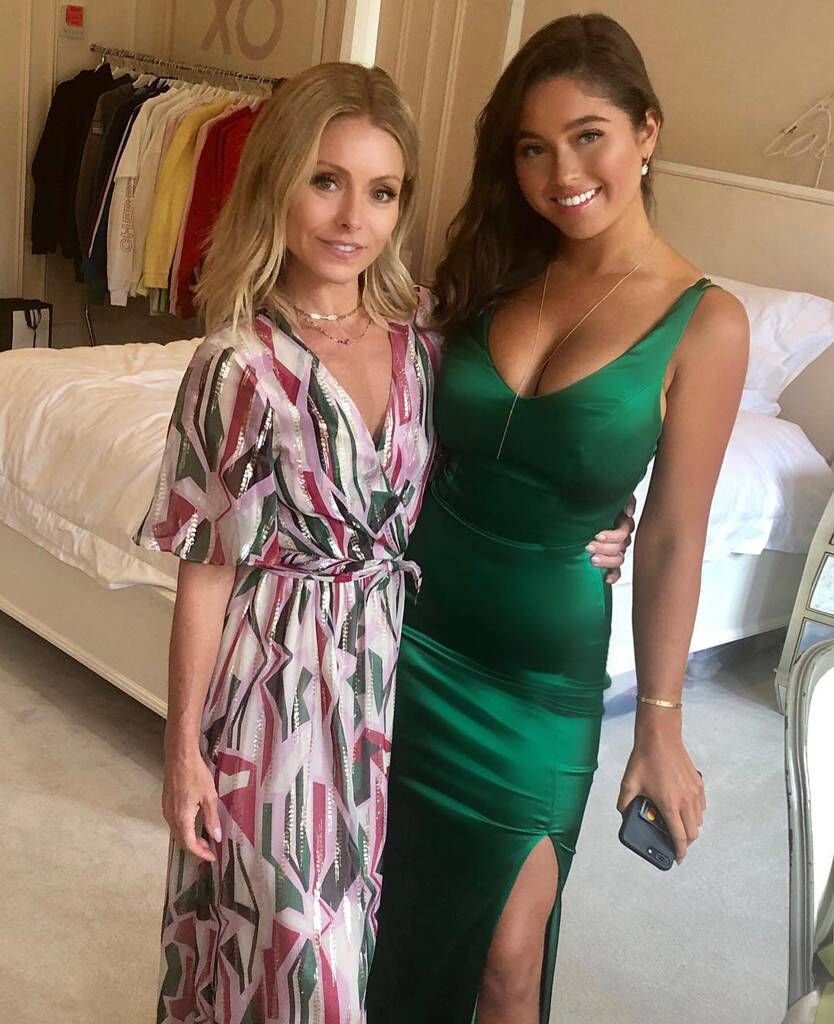 Of course, dressing up will be effortless for these kids as they are already born with the blood of their star parents. Fashion definitely runs in their genes. They all carried themselves with confidence and class that their parents are proud enough to have kids that are making their way in their elegant world.