Celebrities Without Makeup
Celebrities are some of the most beautiful and glamourous people in the world. But just like the rest of us, they look amazing thanks to makeup, styling, and hairstyles. Gorgeous women like Rose Byrne and Anne Hathaway look just a bit different without cosmetics, but other stars are unrecognizable. Let's discover them!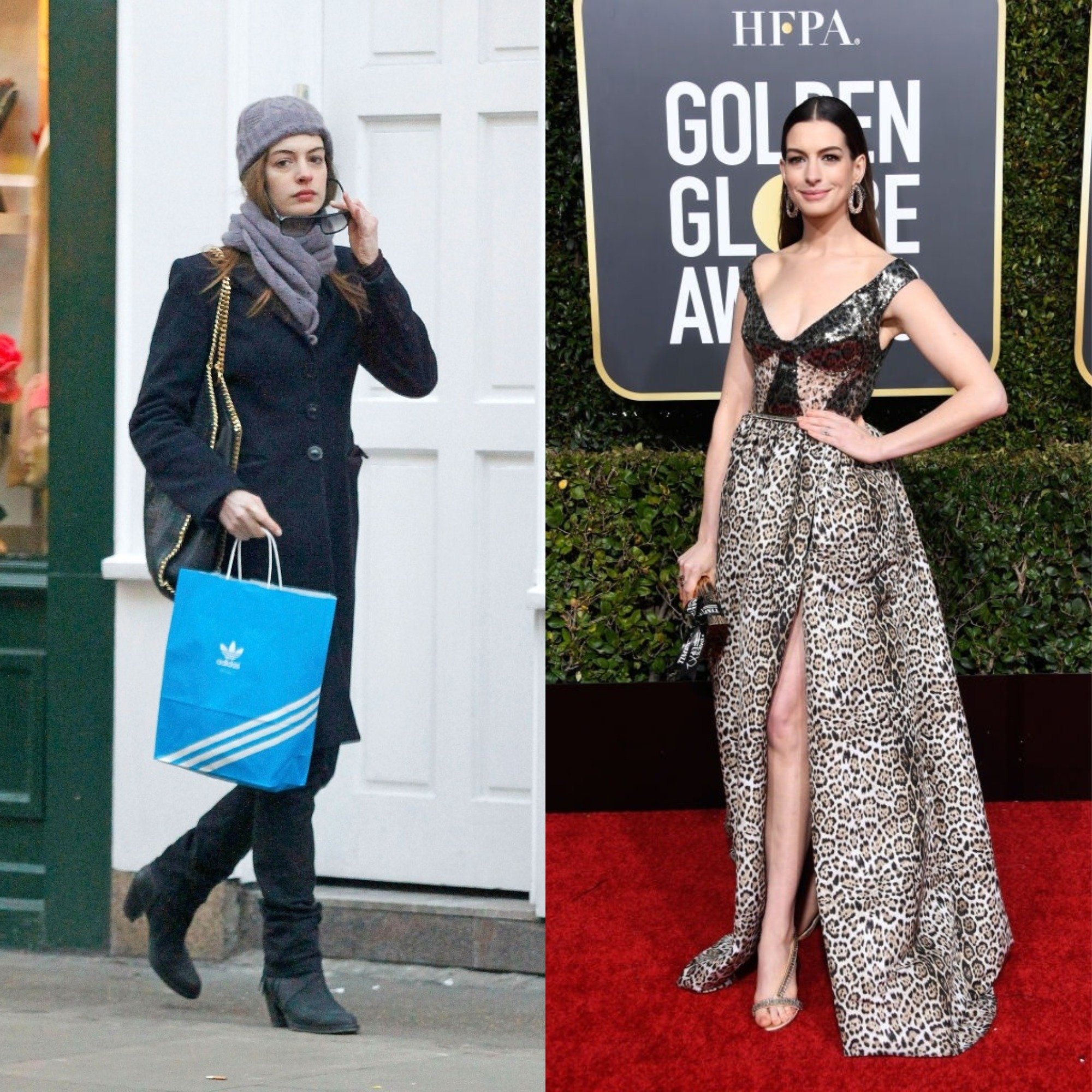 ---
JENNIFER LOPEZ
With her recent performance at the 2020 Super Bowl alongside Shakira, J.Lo reminded the world that she is still an unbelievable artist. She was born in Puerto Rico but her parents emigrated to The Bronx, New York City. Aside from singing and dancing, Lopez has also acted in several movies including 'Hustlers' in 2019, which many people thought should have been nominated for an Oscar. Meanwhile, her bare face is proof that she continues to be one of the most beautiful women in the world.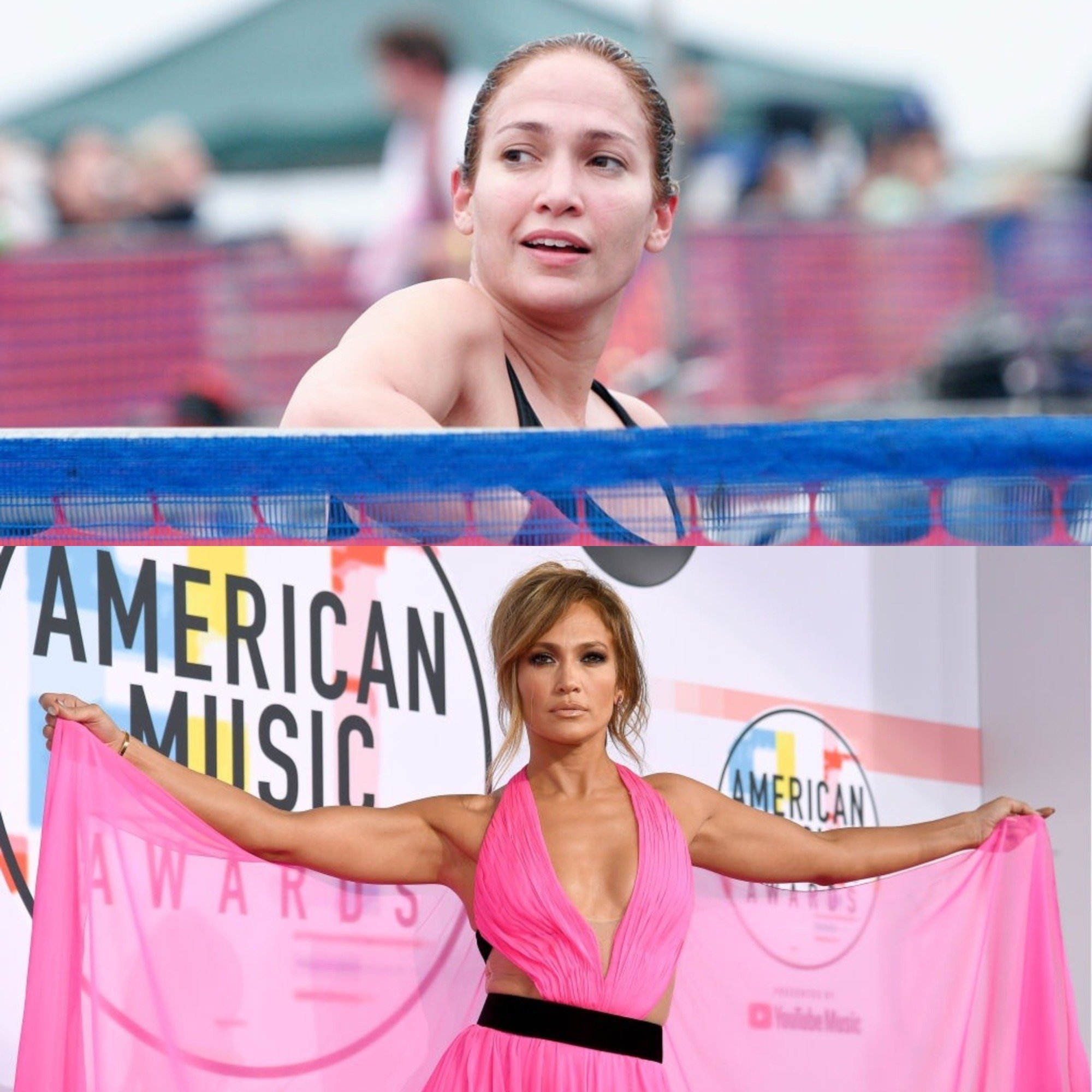 ---
MADONNA
The Queen of Pop, Madonna, is one of the most prominent names in Hollywood. She's the quintessential Material Girl and a feminist icon around the world. Her career spans several decades and she earned seven Grammy Awards. Interestingly, she is also an actress. Madonna starred alongside Geena Davis and Tom Hanks in 'A League of Their Own', and she later landed the role of Eva Peron in 'Evita'. The Queen of Pop also had a small role in the Bond film 'Die Another Day', and she sang the main theme song.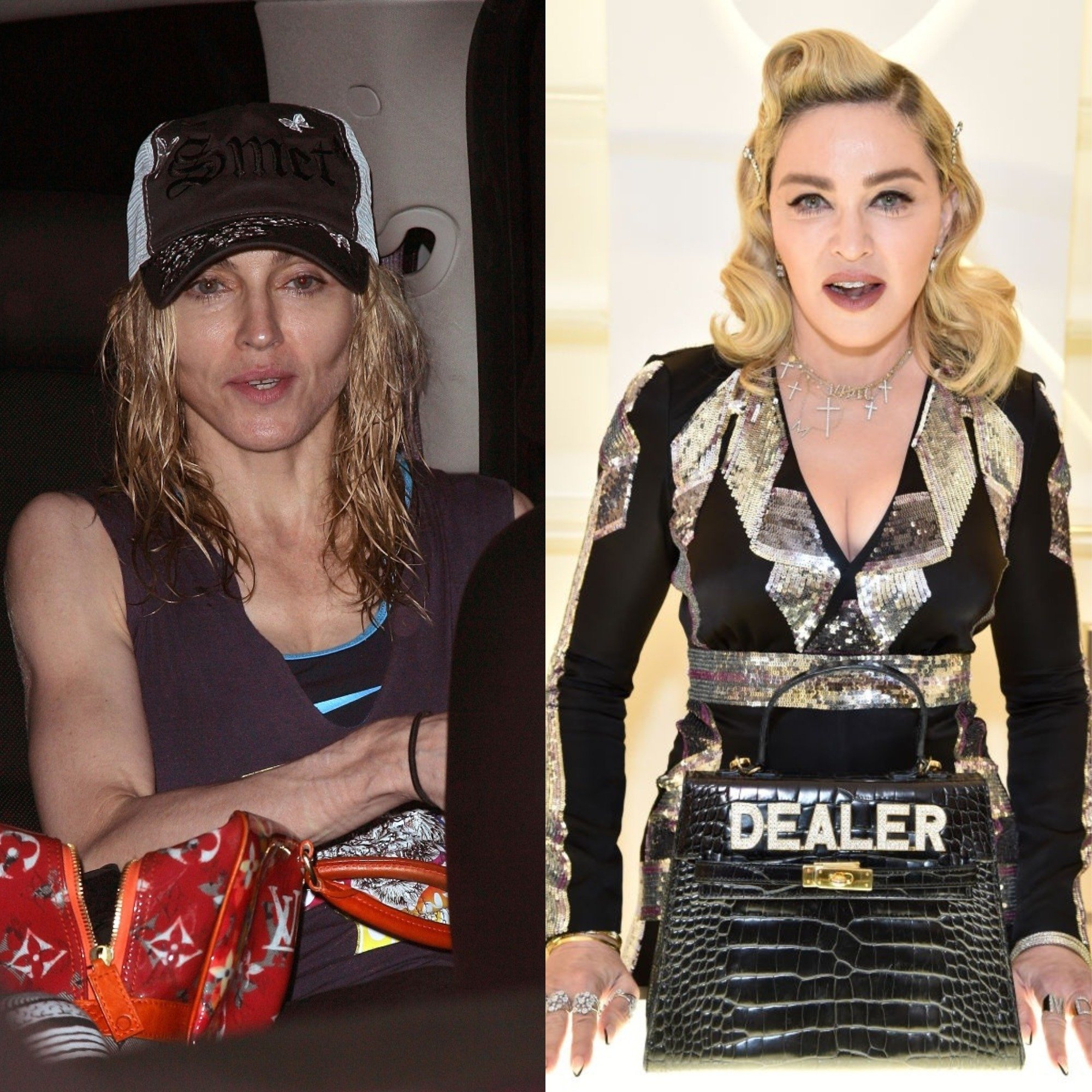 ---
KATE MOSS
Moss is still considered one of the most iconic models in the world, and she was always known as a beautiful woman. She pioneered the "waif" models, especially because of her non-typical good looks. People often compared her to Cindy Crawford during their best days. Moss reached worldwide success in the fashion world thanks to her collaborations with Calvin Klein. However, she was also associated with several scandals later on.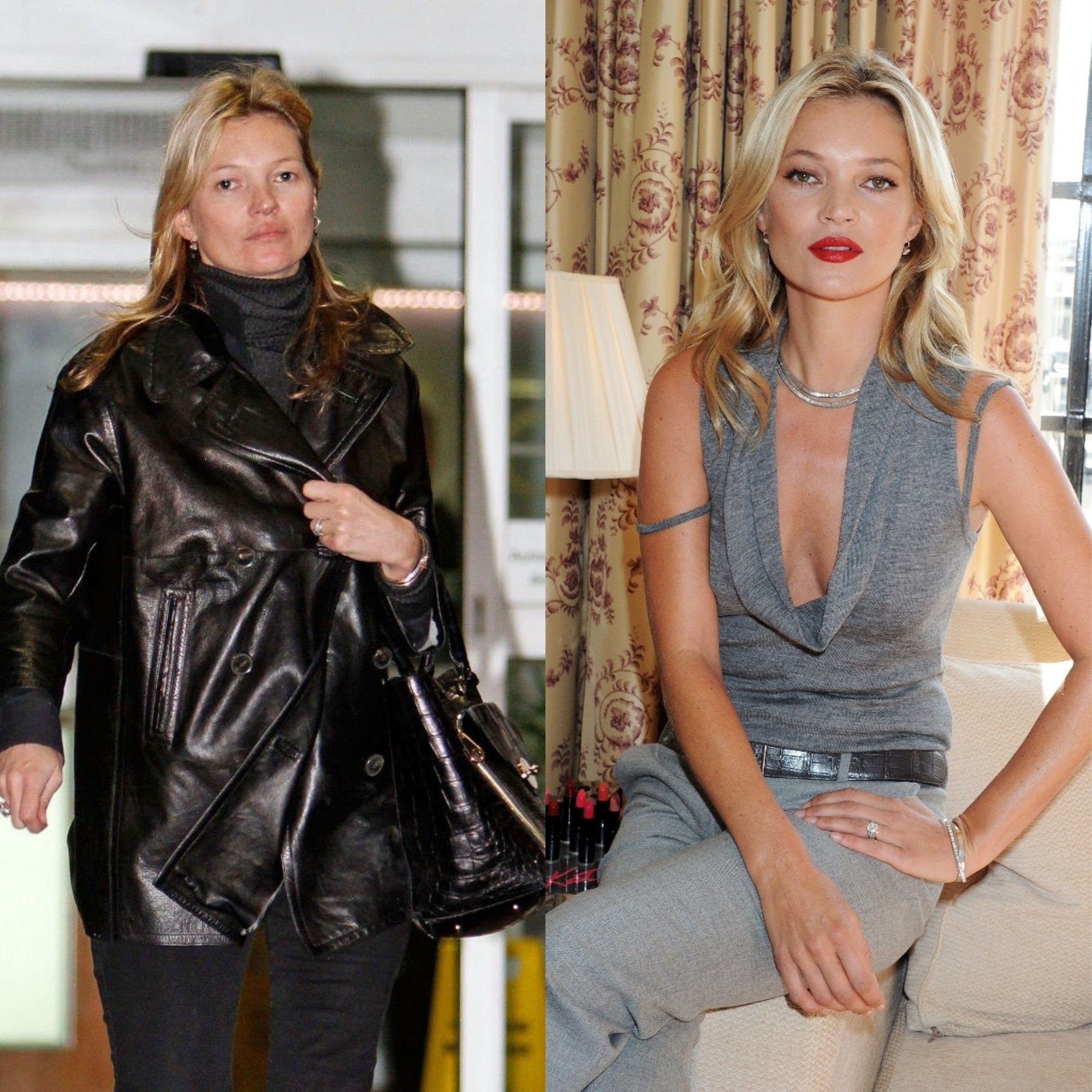 ---
OLIVIA WILDE
Olivia Wilde is considered one of the most beautiful women in Hollywood and with good reason. However, she is also one of the most talented. She rose to stardom thanks to shows like 'The O.C.' and 'House'. Aside from acting, Wilde is also a philanthropist and is on the board of Artists for Peace and Justice. Her films include 'Year One', 'TRON: Legacy', 'The Longest Week', 'Love the Coopers', 'People Like Us', and more.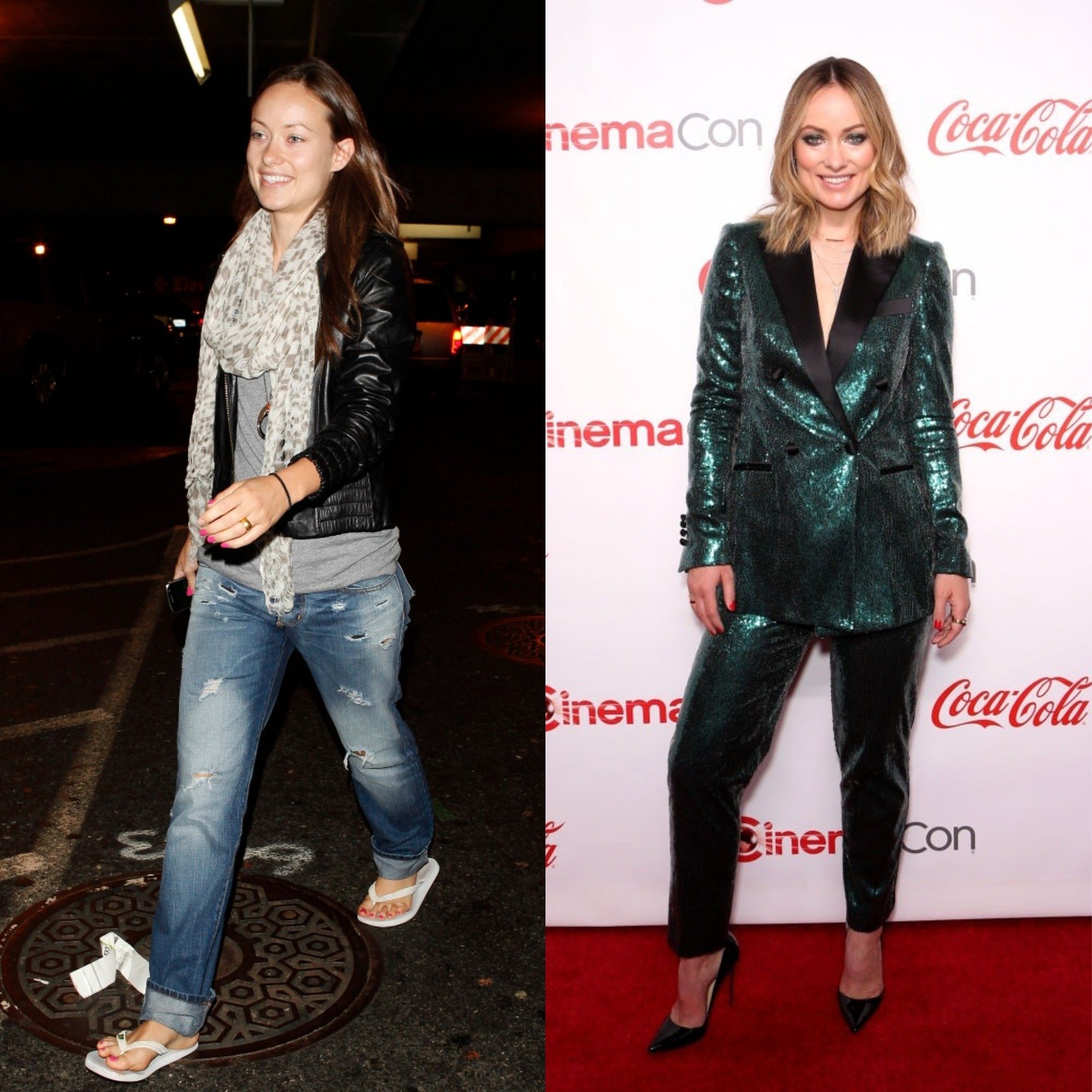 ---
KATIE HOLMES
Holmes started out as a model when she was a teenager, and at the age of 17, she moved to Los Angeles to pursue an acting career. Her first role was in the film 'The Ice Storm' by Ang Lee. Afterward, Katie started auditioning for television pilots. That led to her biggest role in 'Dawson's Creek', which was hugely popular among young adults and teens. Her role as Joey Porter opened doors for movies such as 'Go' and 'Disturbing Behavior'. She was also widely known for dating Tom Cruise.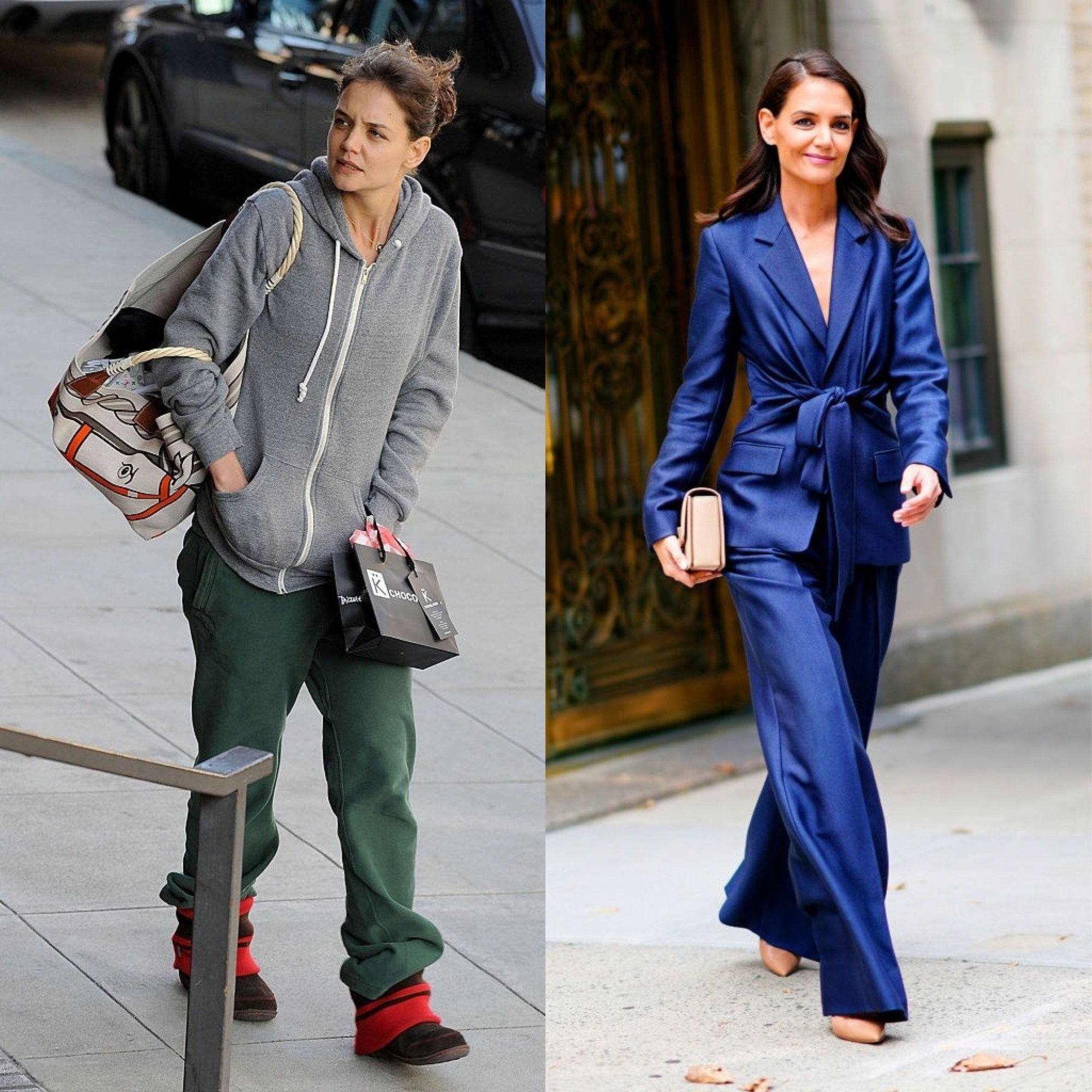 ---
ROSE BYRNE
Byrne also started her career at a young age. She was just 15 years old when the movie 'Dallas Doll' came out. The Australian actress landed appearances on variety shows for a long time. She was later cast in 'Star Wars: Episode II – Attack of the Clones' as one of Natalie Portman's handmaidens. One of her most notable roles was in 'Bridesmaids' alongside Kristen Wiig, Maya Rudolph, and Melissa McCarthy. Interestingly, she was in the 2004 Brad Pitt and Orlando Bloom movie, 'Troy'.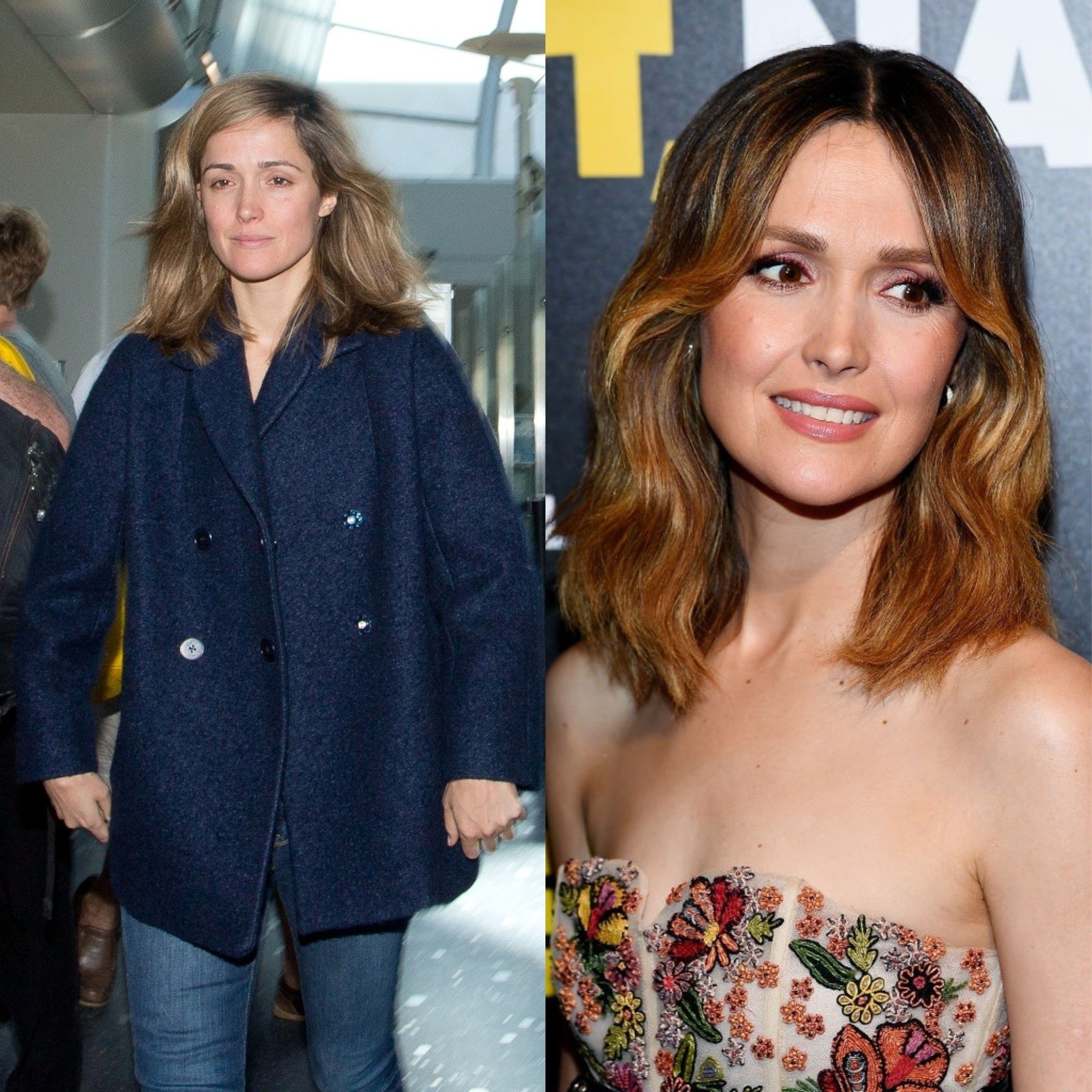 ---
KATE HUDSON
The actress has been part of Hollywood since she was a child because she is the daughter of Goldie Hawn, a legend in the industry, and Bill Hudson. However, she was raised by Hawn's boyfriend Kurt Russell, another big name in the business. From a young age, it was clear that she was destined to have a life in entertainment. Her first film was 'Desert Blue'. However, she went to land a role in 'Almost Famous', which is considered one of her best works. The actress was also in the movie 'How to Lose a Guy in 10 Days' alongside Matthew McConaughey.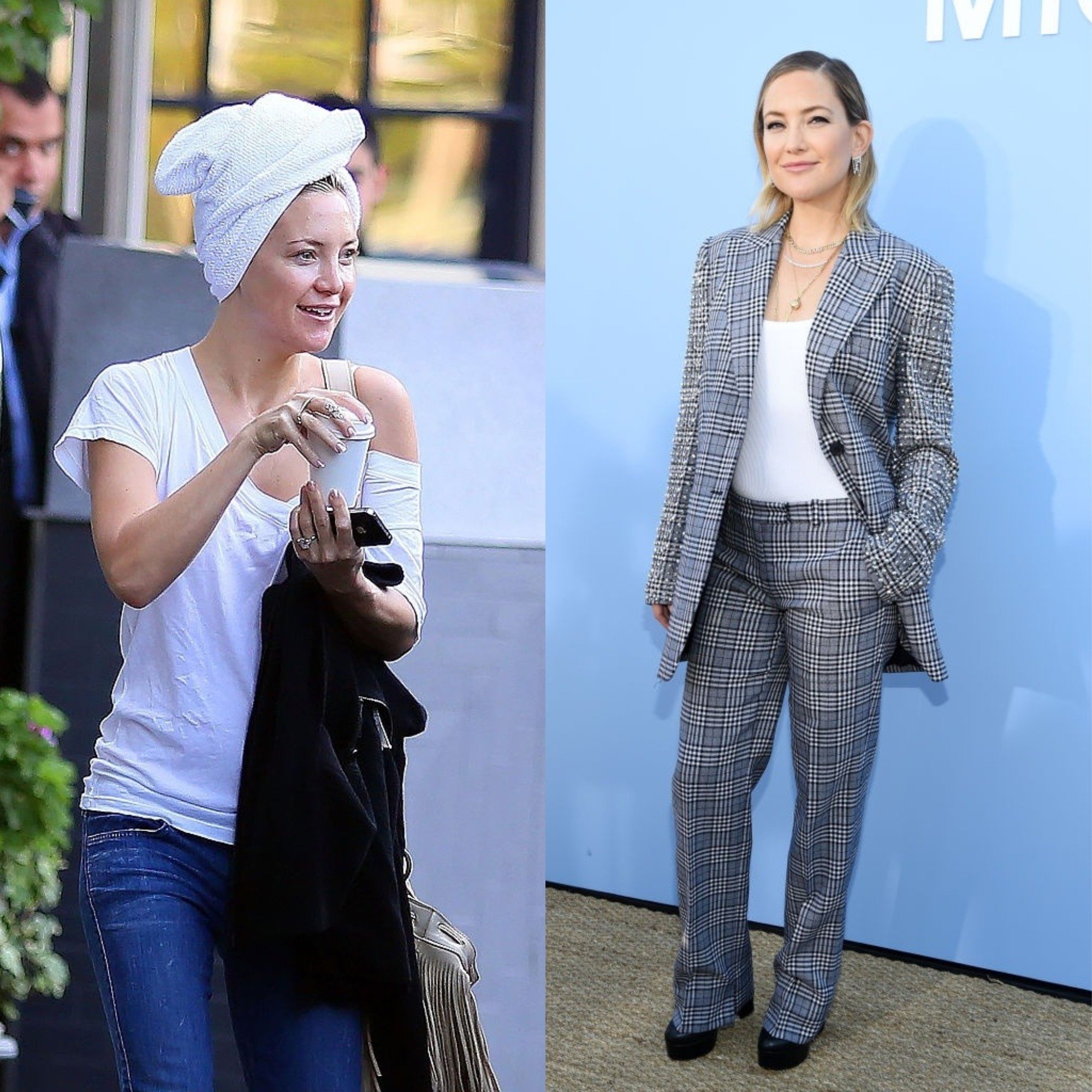 ---
CARA DELEVINGNE
Delevingne is one of the biggest models in the world right now. She has been the face of several Burberry campaigns and has walked for major brands like Oscar de la Renta, Dolce & Gabbana, Jason Wu, Moschino, and many more. Naturally, she has also graced the cover of Vogue UK, Vogue Korea, and others. Cara has also worked on several films such as 'Paper Towns', 'Suicide Squad', and 'Valerian and the City of a Thousand Planets'. She is also beautiful without makeup!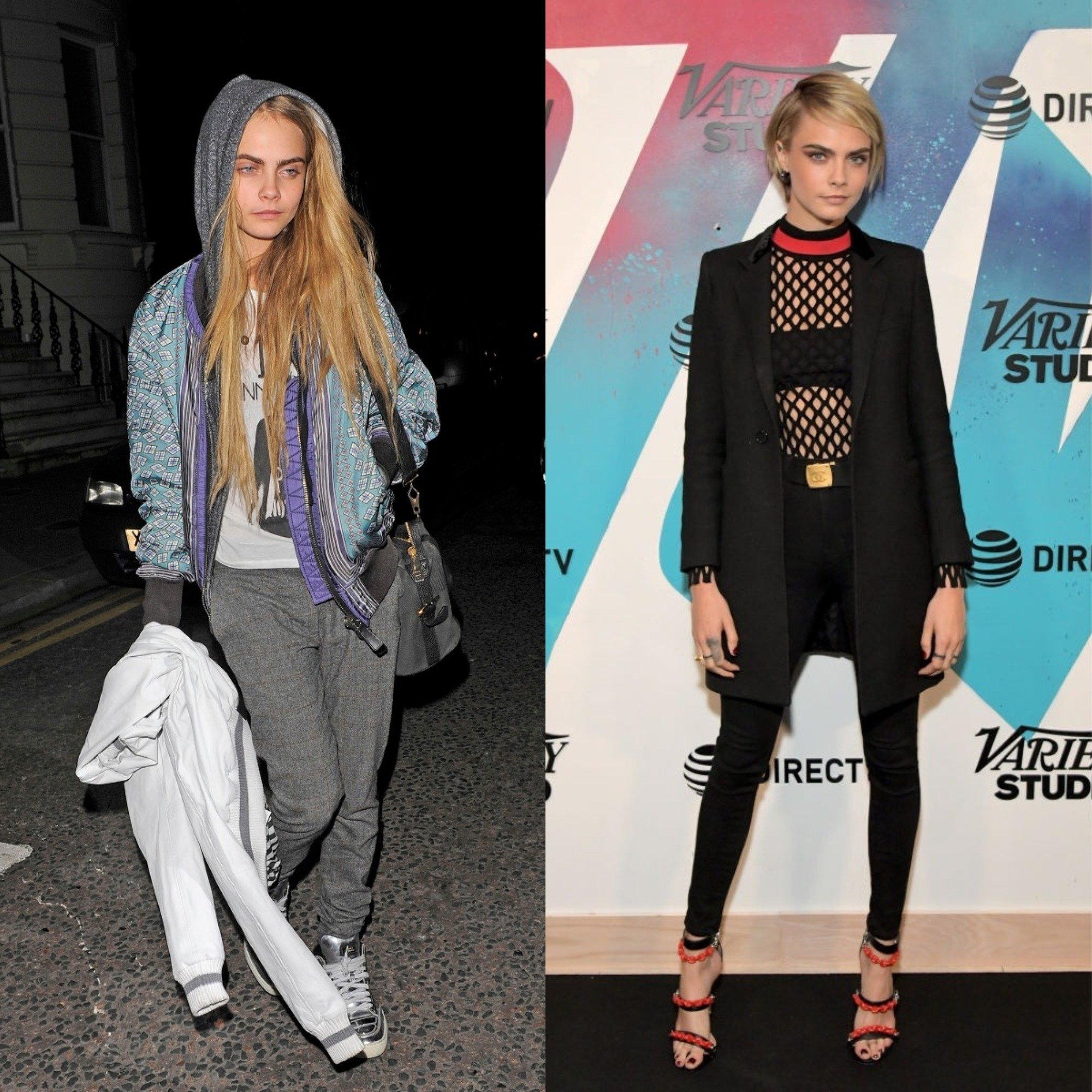 ---
LIV TYLER
Tyler has been a part of the entertainment industry for several decades. She modeled as a teenager and debuted in the film on 'Silent Fall'. She was also in Tom Hanks' 'That Thing You Do!' as well as Michael Bay's 'Armageddon'. The actress went on to star in several other amazing projects, but one of the biggest was the 'The Lord of the Rings' franchise, where she played Arwen. You might also remember that she is the daughter of legendary rock icon, Steven Tyler.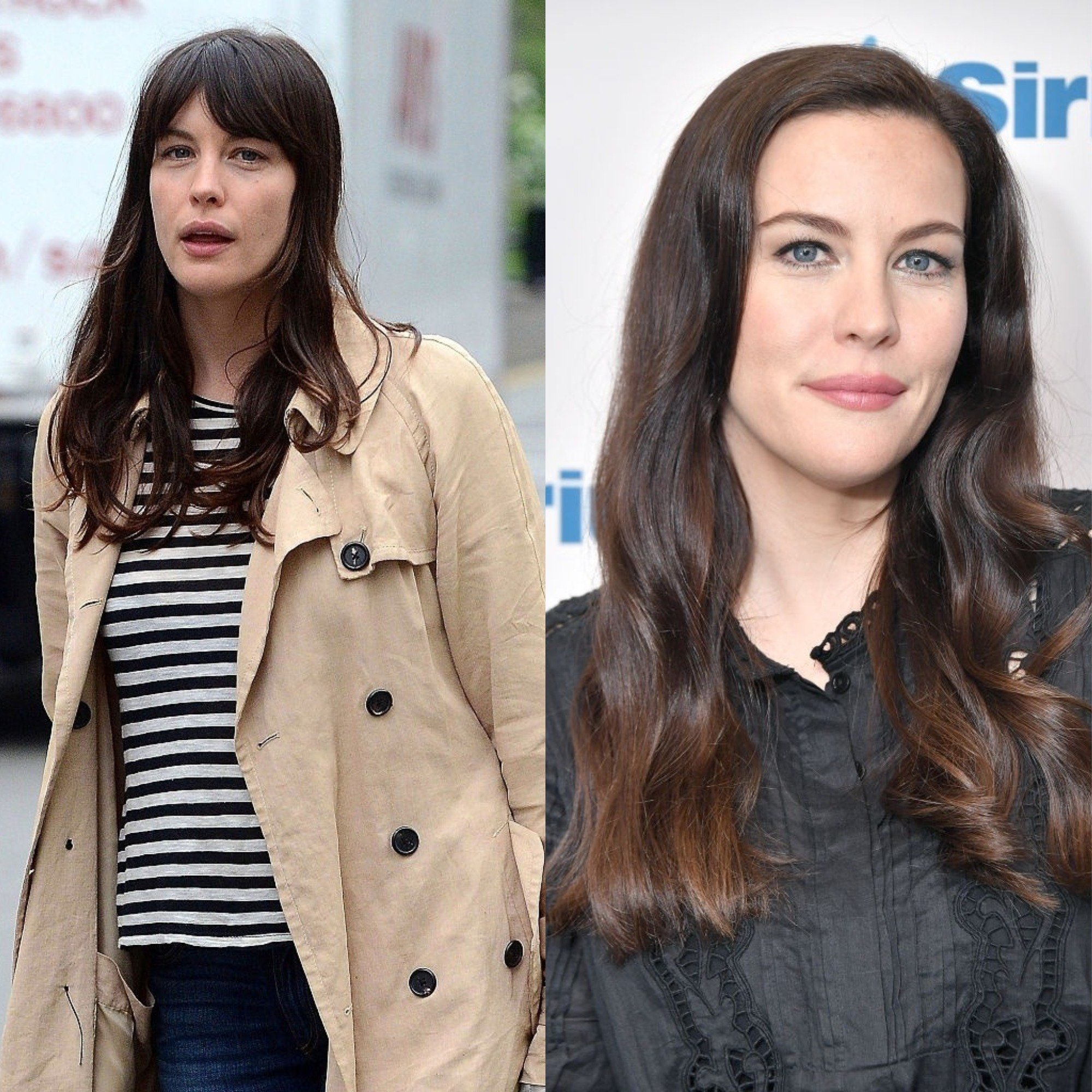 ---
KRISTEN STEWART
Stewart is best-remembered for her role as Bella Swan in the 'Twilight' franchise. However, she also started her career at a young age with a role alongside Jodie Foster in 'Panic Room'. She was also in 'Cold Creek Manor' with Dennis Quaid and Sharon Stone. At the age of 17, she landed the role in 'Twilight', and she starred in all four films. Afterward, she was in films such as 'The Runaways', 'Adventureland', 'Welcome to the Rileys', and more. The actress still loves doing independent movies.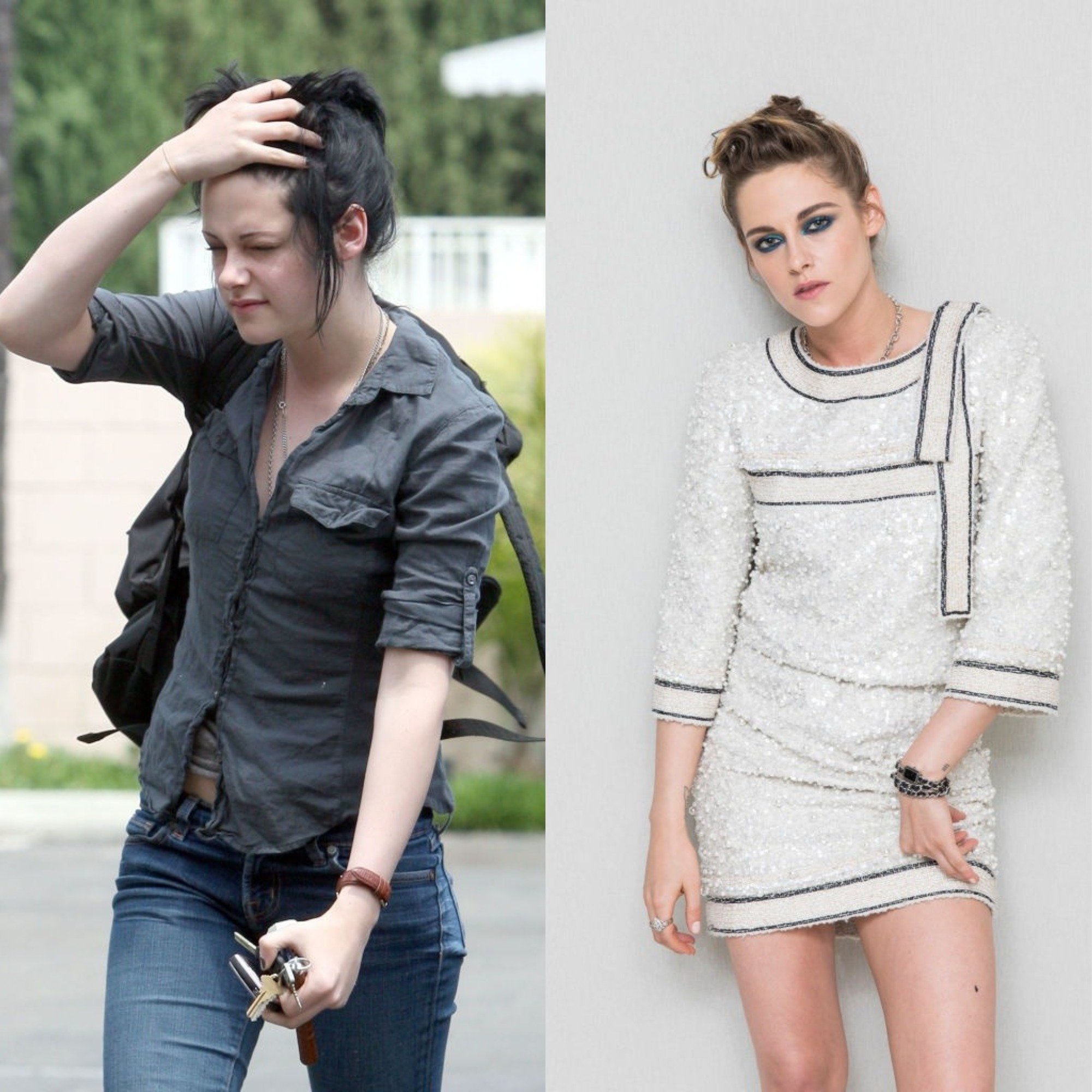 ---
ANNE HATHAWAY
The Princess of Genovia, Anne Hathaway is a Hollywood darling. Although her movie work has been varied and critically-acclaimed, most people remember her from 'The Princess Diaries' alongside Julie Andrews. She was also in the sequel, and many people hope for a third installment. Her other notable works include 'Nicholas Nickleby', 'Brokeback Mountain', 'S.O.B.', 'The Dark Knight', 'Les Miserables', and many others.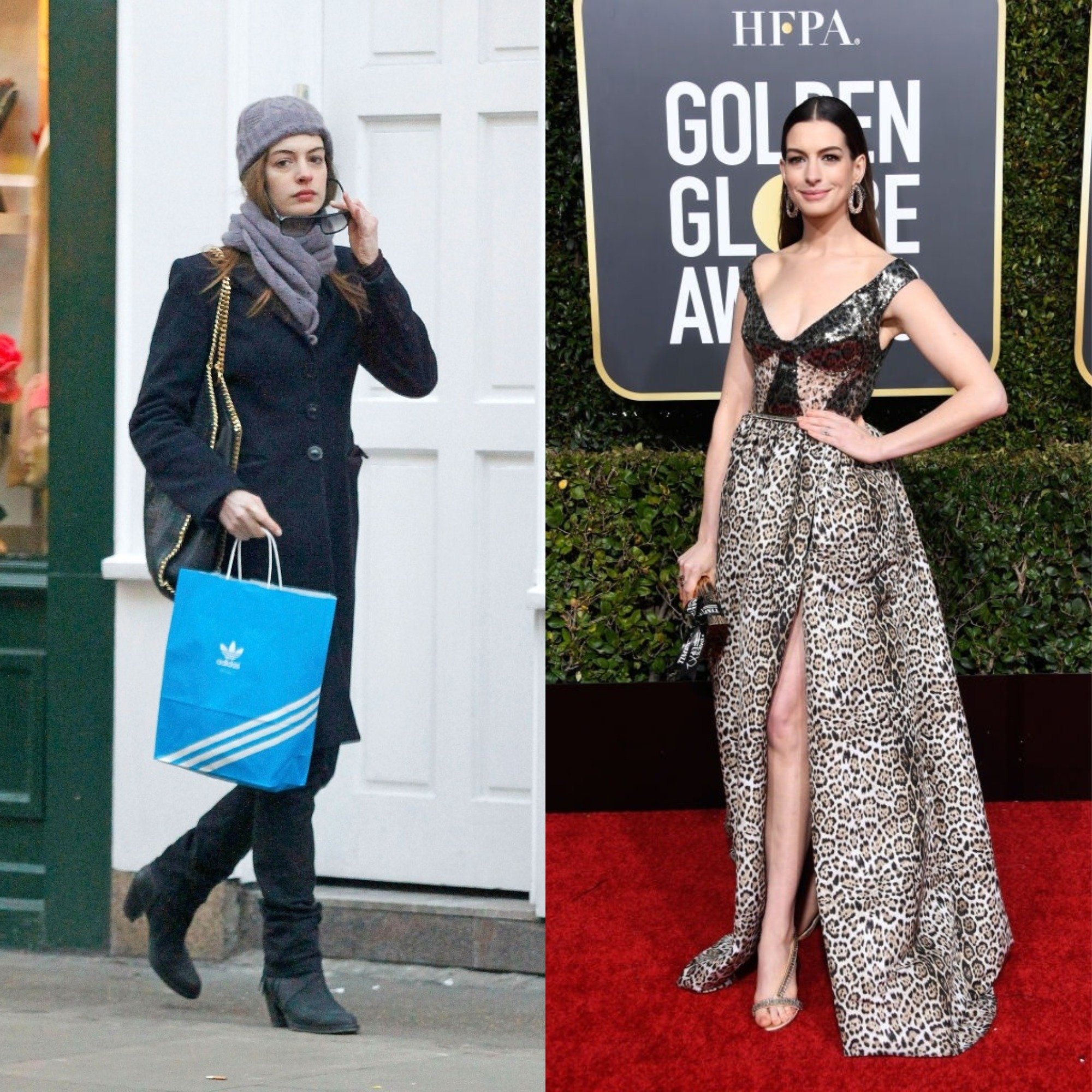 ---
CHLOE GRACE MORETZ
Moretz is one of the big breakout actresses of the last few years, but she also started her career at a young age. Her first film was in 'Heart of the Beholder'. However, her best work was in 'The Amityville Horror' in 2005. She continued to appear in many movies as a kid, but a popular one was 'Kick-Ass'. She was also in Scorsese's 'Hugo', Tim Burton's 'Dark Shadows', and many others. Additionally, Moretz acted next to Zac Efron and Seth Rogen in 'Neighbors 2'.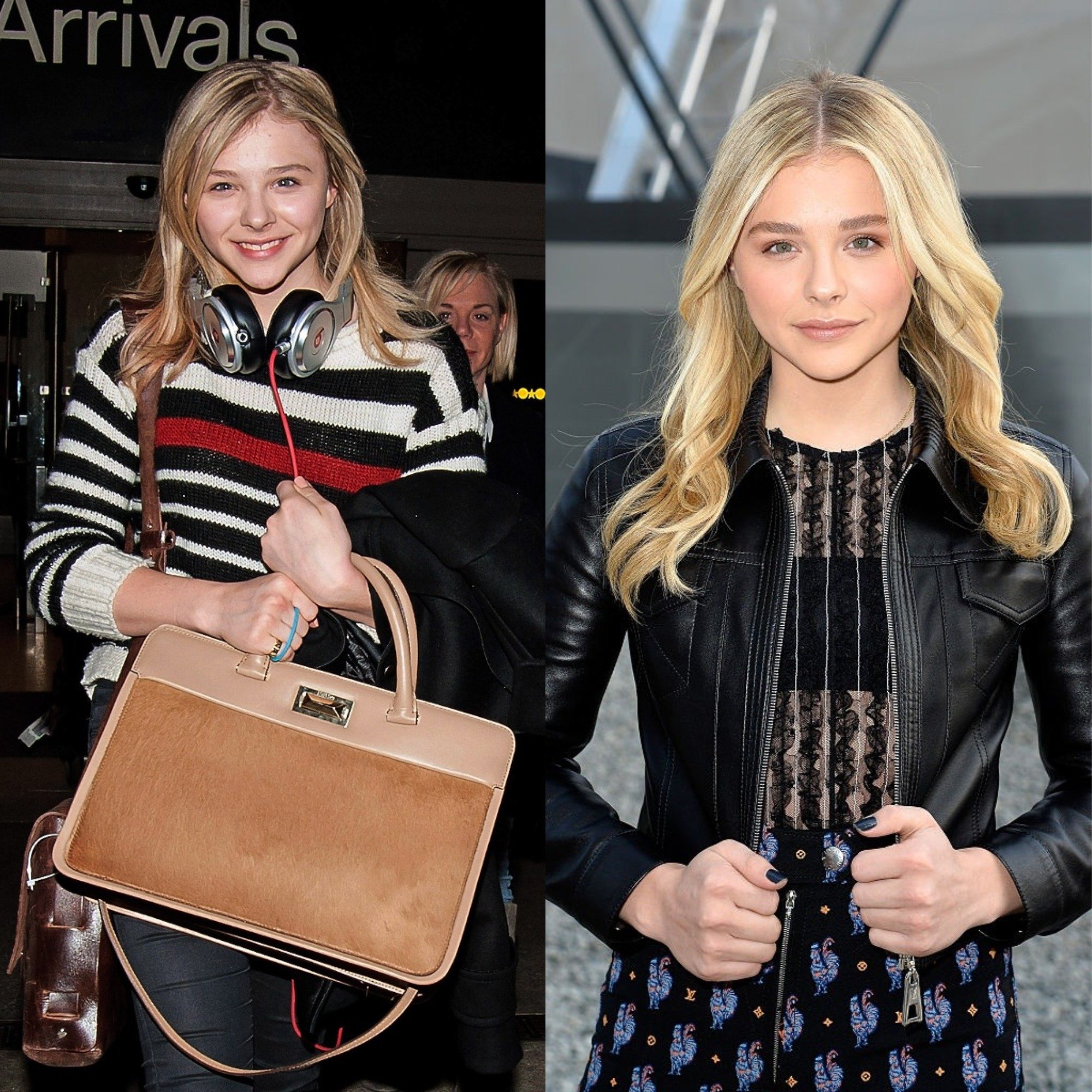 ---
AMERICA FERRERA
Most people remember her fondly for her role as Betty Suarez in the American version of 'Ugly Betty', which aired between 2006 and 2010. She received many nominations for her role in all the prestigious categories. She also won a Golden Globe Award, a Screen Actors Guild, and a Primetime Emmy for Outstanding Lead Actress in a Comedy Series. You might also remember that she was in the movie 'Sisterhood of the Traveling Pants'.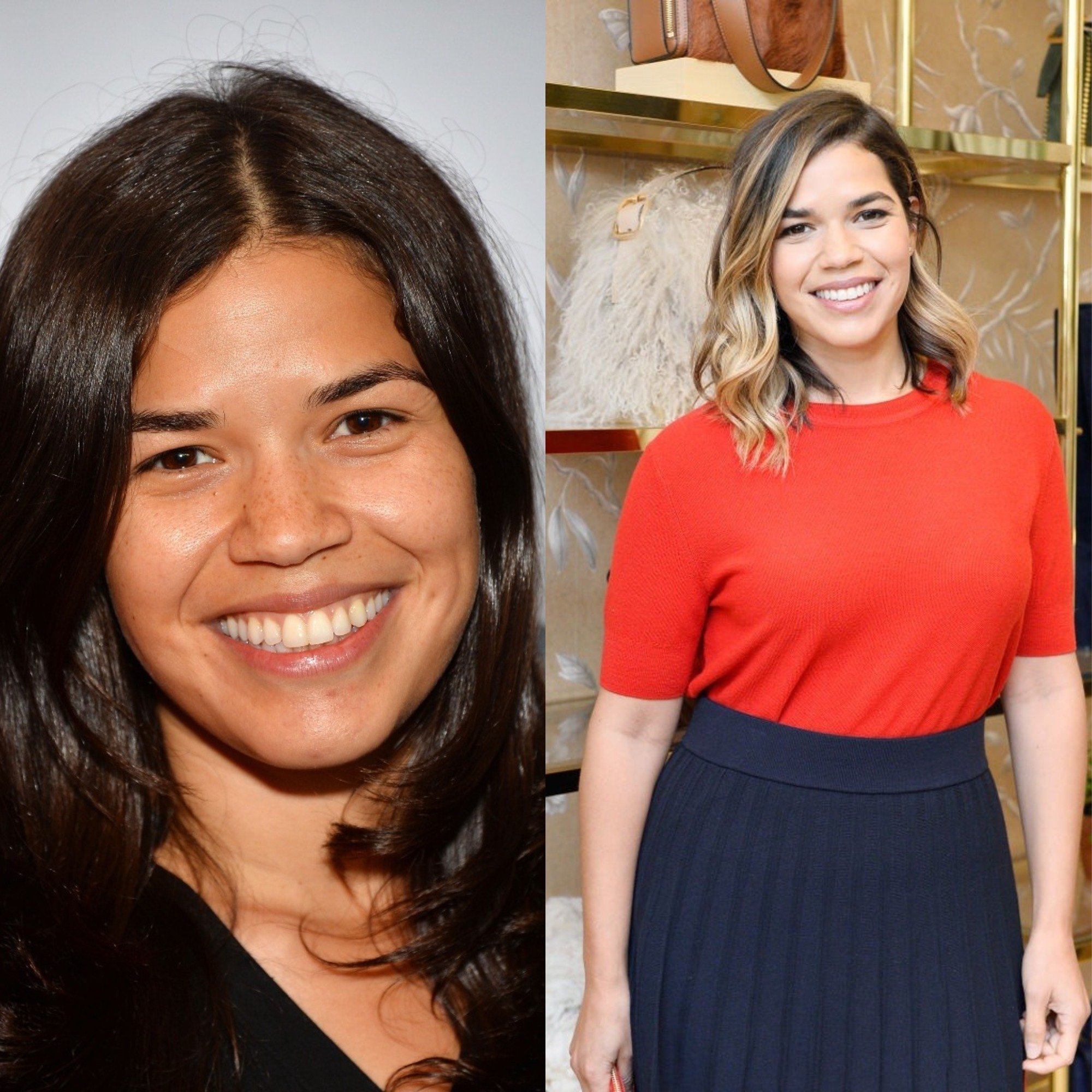 ---
RACHEL MCADAMS
You might remember McAdams best from her role as Regina George in the iconic teen comedy 'Mean Girls' from 2004. She soon became one of the most popular young actresses in Hollywood. She was later cast in another hit film. Based on the novel by Nicholas Sparks, 'The Notebook' was released that same year, and Rachel starred alongside Ryan Gosling. They dated for a couple of years until 2007. Since then, she has acted in so many movies and is known as a gorgeous woman in Hollywood.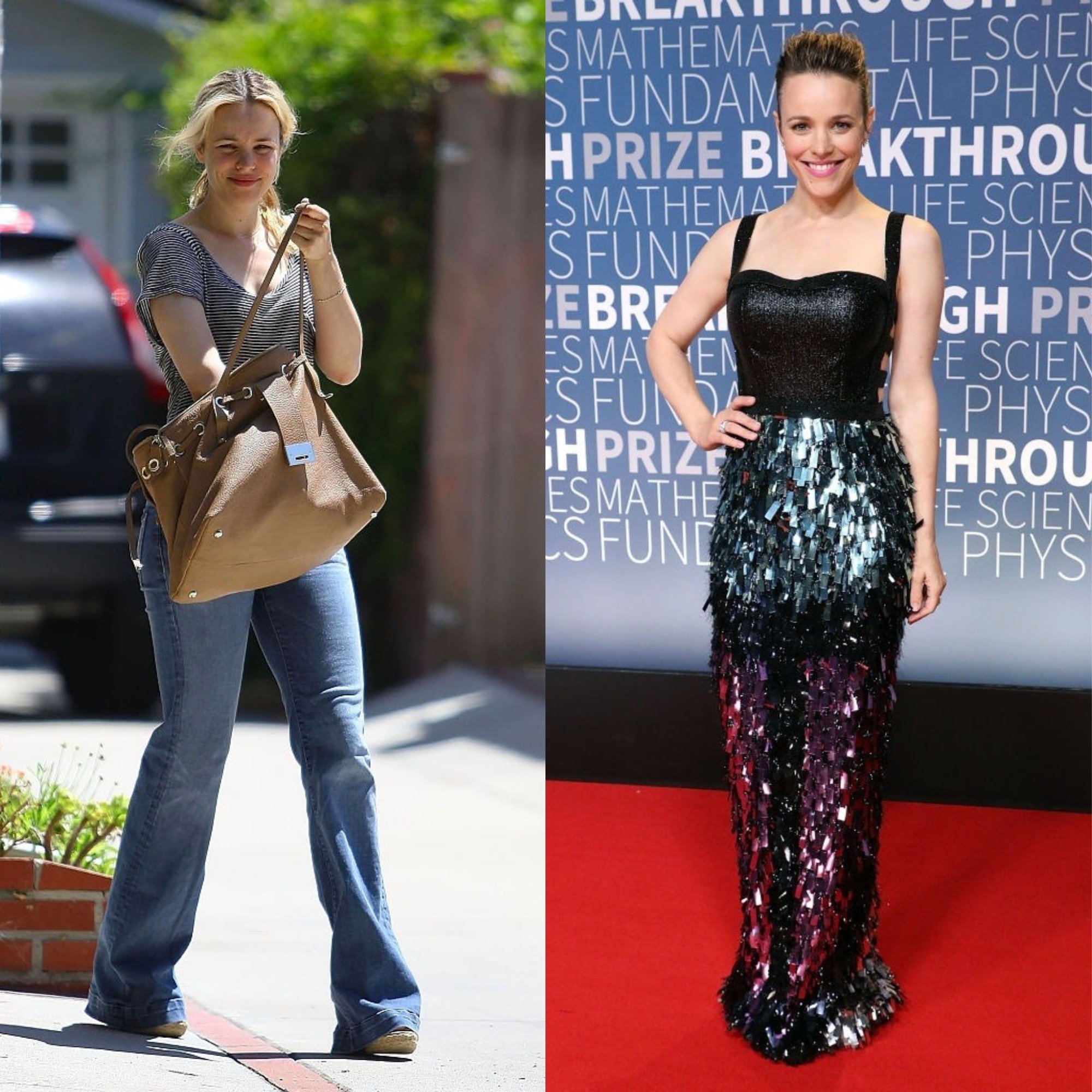 ---
ASHLEY GREENE
Most people recognize her for her role as Alice Cullen in the hit teen vampire franchise, 'Twilight'. Greene had appeared in smaller roles on 'Punk'd', 'Crossing Jordon', 'Shrink', and 'King of California'. Interestingly, she originally auditioned for the role of Bella Swan, but Ashley admitted that it was definitely not for her. She continues to work in Hollywood and is definitely a beautiful woman in the industry.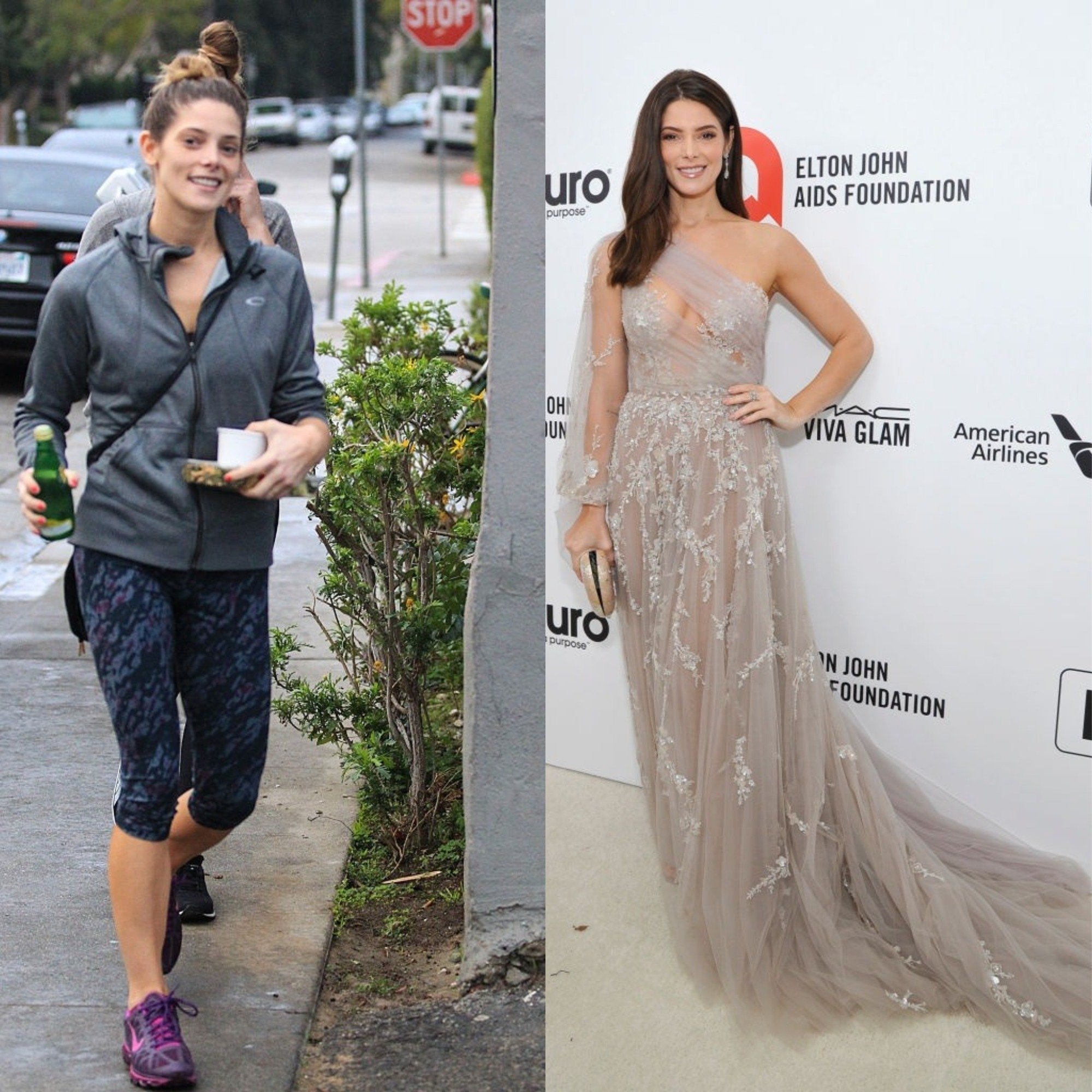 ---
BUSY PHILLIPS
Phillips is better known for her roles on television, but she appeared in the movie 'White Chicks' alongside the Wayans Brothers, and you might remember the "dance-off" pretty well. Meanwhile, she started her career in the 90s on 'Freaks and Geeks', 'Dawson's Creek', and 'ER'. However, a lot of the younger generation knows her better from 'Cougar Town'. She currently hosts her own talk show.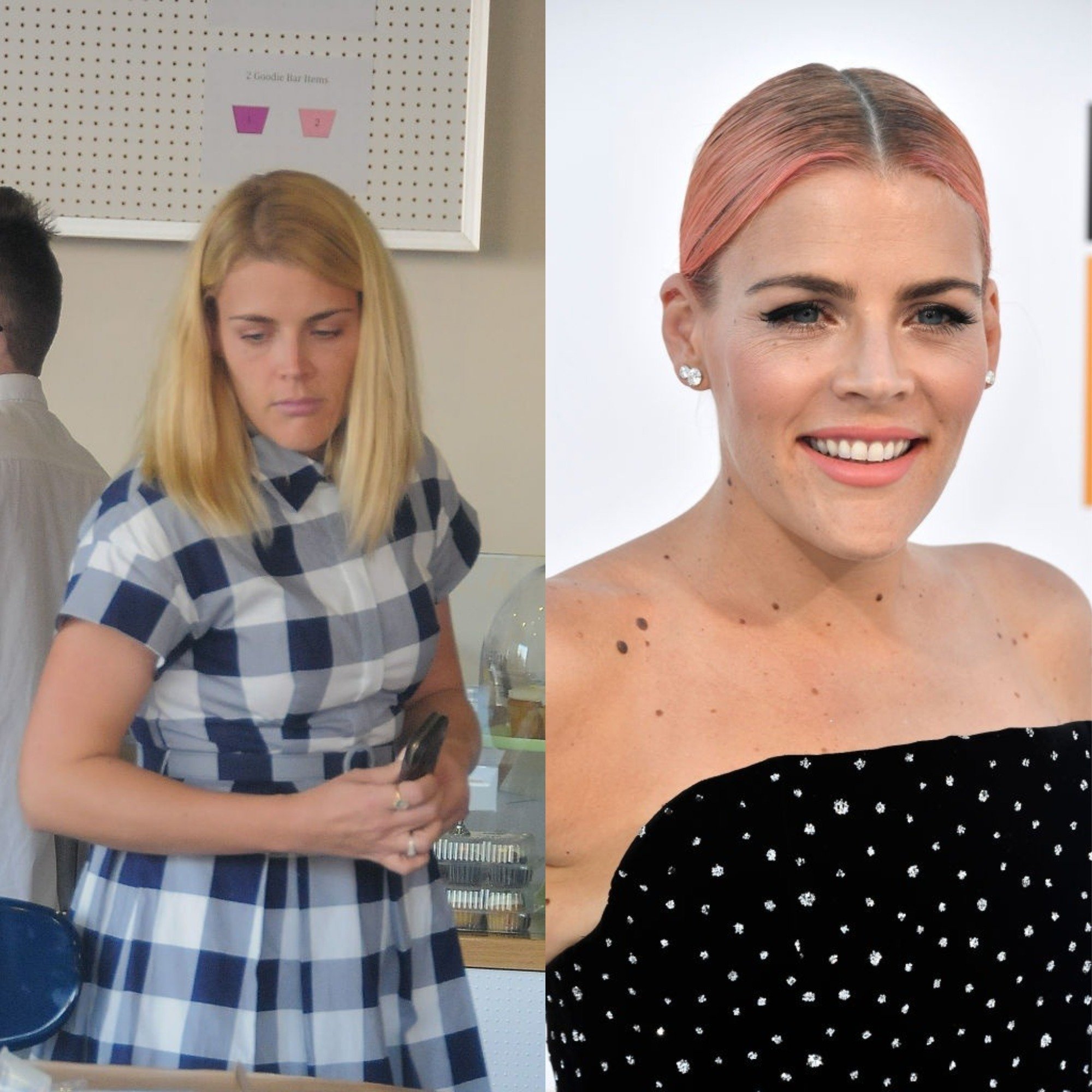 ---
GEENA DAVIS
Geena Davis started her career as a model for Victoria Secret, but one agent saw her and cast her in 'Tootsie'. Afterward, Davis moved to Los Angeles to pursue a career in acting. She got a small part in 'Buffalo Bill' and then on 'Sara'. Sadly, both were canceled quickly. She was in the movie 'Fletch' with Chevy Chase and then in 'The Fly' with her then-husband Jeff Goldblum. Her more successful works were in 'Beetlejuice', 'The Accidental Tourist', and 'Thelma & Louise'. She was later in 'A League of Their Own' with Tom Hanks.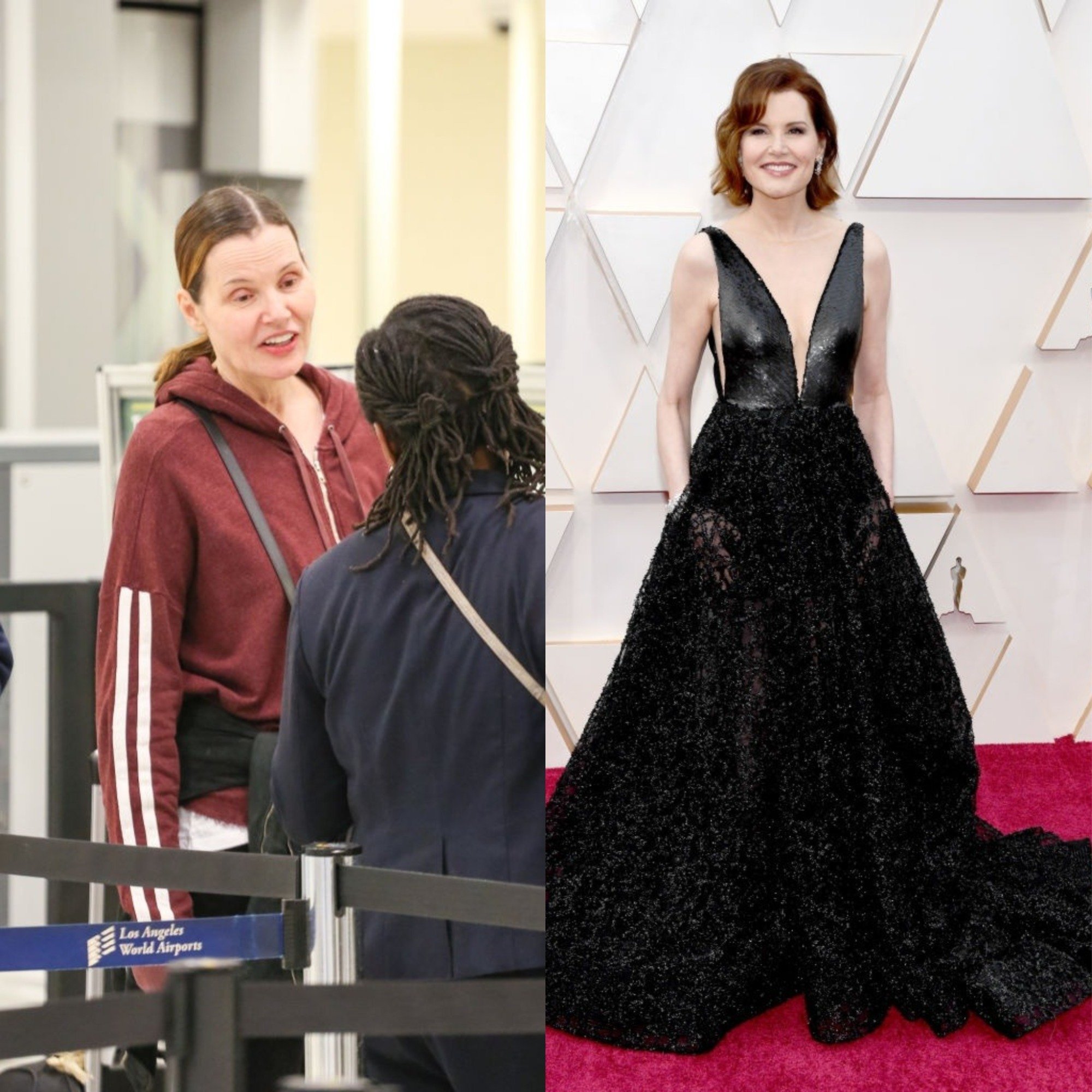 ---
ROSARIO DAWSON
Dawson also started her career as a child on the show 'Sesame Street', and she later appeared in a scandalous movie called 'Kids'. Her acting career stalled a bit after that, although the actress managed to land some roles in independent projects. Luckily, things were better for Rosario in the late 90s, and her notable works include 'Light It Up', 'Edward Burns' Sidewalks of New York', '25th Hour', 'Shattered Glass', and more. Dawson has a career in music also, which helped her land roles in theater musicals.
---
SIENNA MILLER
Miller moved to New York City when she was 18 and took classes at the Lee Strasberg Theatre and Film Institute. She went on to model and act, which landed her a recurring role on BBC's 'Bedtime'. However, her most recognized part was alongside Daniel Craig in 'Layer Cake'. She was also in 'Alfie', 'Casanova', 'Factory Girl', and 'Interview'. Miller also received praise for her part in 'The Edge of Love' alongside Keira Knightley. Her theater work includes 'As You Like It', 'After Miss Julie', and more.
---
NICOLE KIDMAN
Kidman is considered one of the best actresses in Hollywood, as she keeps winning accolades with every new role, and she is also one of the most beautiful women in the world. Her bare face is a testament to her beauty. She was born in Hawaii but raised in Australia. Some of her most important roles include 'Days of Thunder', 'To Die For', 'Eyes Wide Shut', 'Pretty Little Liars', and other amazing performances in film and television.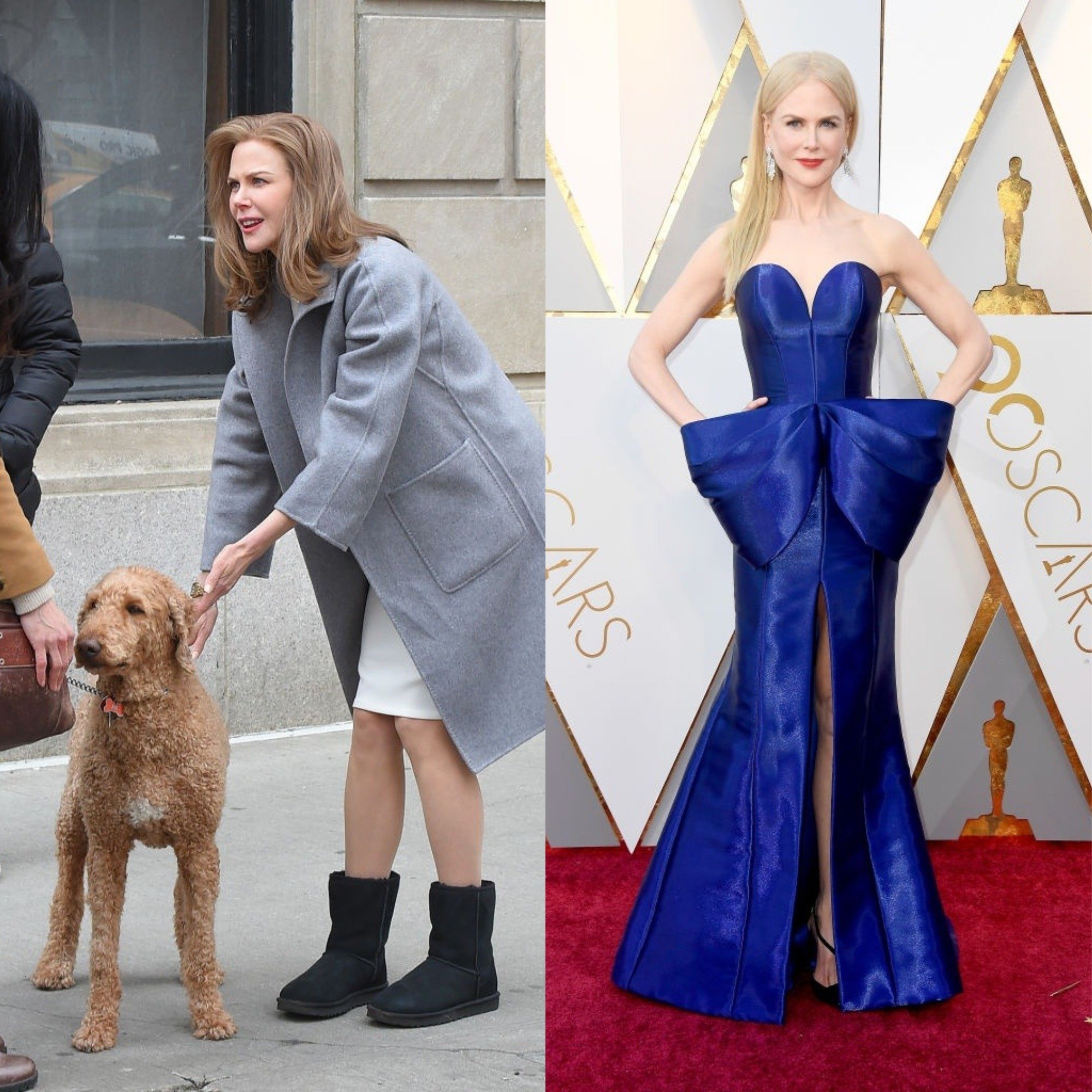 ---
REESE WITHERSPOON
Witherspoon became a Hollywood darling thanks to her role as Elle Woods in 'Legally Blonde', but she has steadily risen to be known as one of the best in the business. Additionally, she started her career as a child with a role in 'The Man in the Moon'. The actress later appeared in movies such as 'Sweet Home Alabama' and 'Walk the Line'. The latter earned her an Academy Award. She was also in 'Gone Girl', 'Wild', 'Four Christmases', and starred alongside Nicole Kidman in 'Pretty Little Liars'.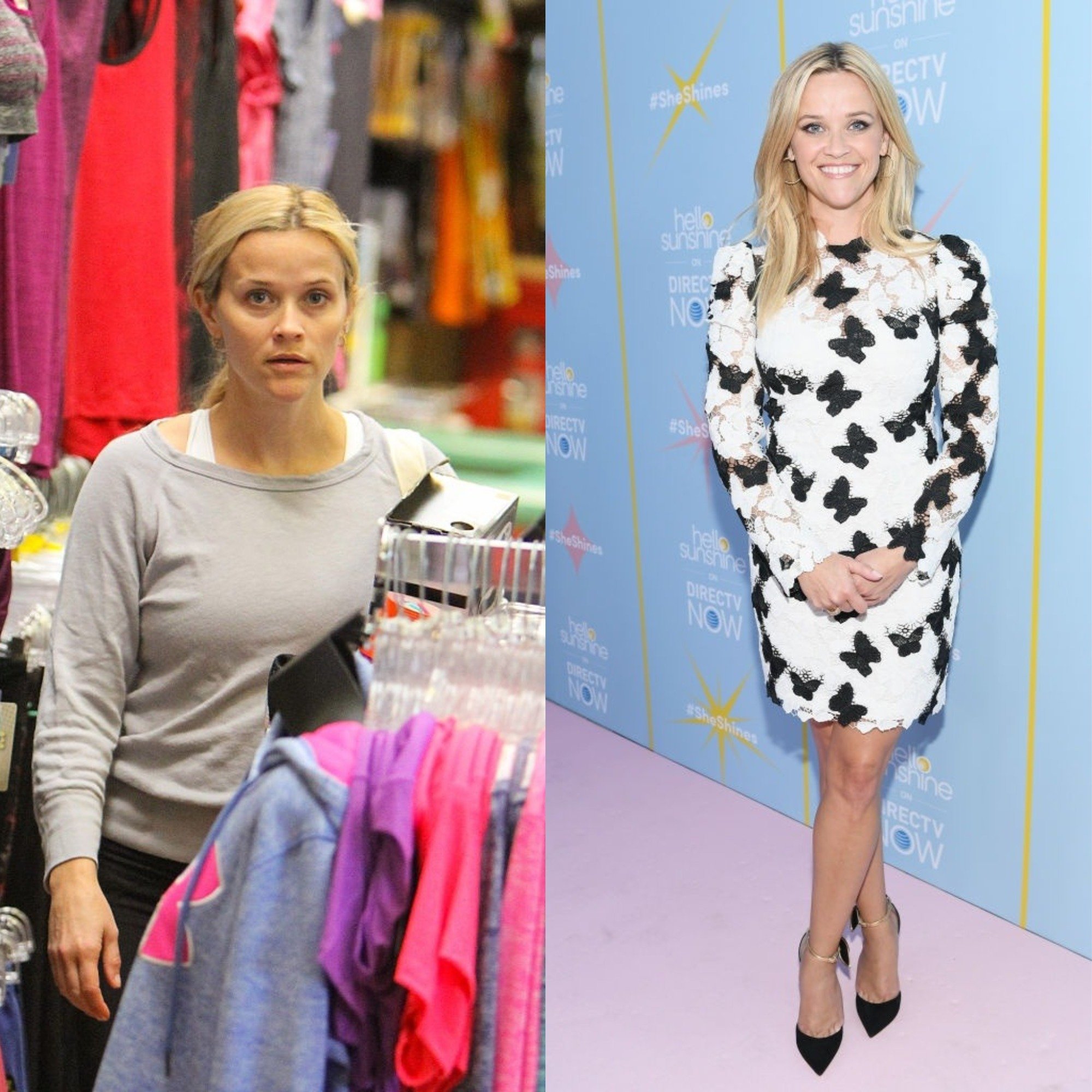 ---
SAOIRSE RONAN
Currently considered one of the most promising stars in Hollywood, Ronan has already been nominated for several Academy Awards. The latest was for her role as Joe in Greta Gerwig's adaption of 'Little Women'. She was in 'Atonement', 'City of Ember', 'The Lovely Bones', 'The Way Back', 'Lady Bird', 'Brooklyn', 'The Host', and more. It's clear that this gorgeous, talented young woman is going to stay in the industry for a long time.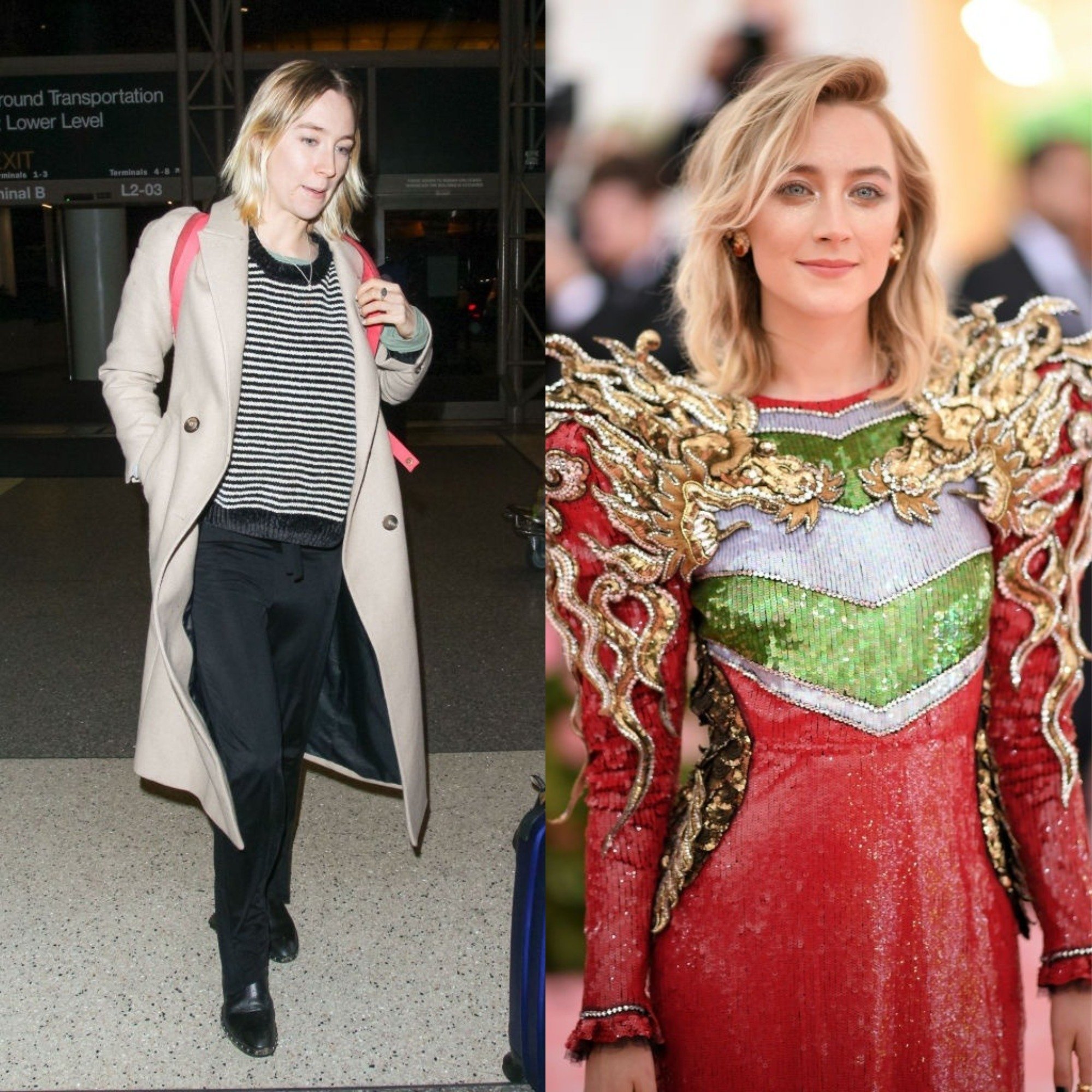 ---
ELLEN POMPEO
After a few small roles in several television shows, Pompeo landed the part of a lifetime on ABC's 'Grey's Anatomy'. It's considered the longest-running medical drama in history as it surpassed 'ER' a couple of seasons ago. She also appeared in movies such as 'Moonlight Mile', 'Old School', 'Catch Me If You Can', 'In the Weeds', 'Coming Soon', 'Life of the Party', and others. She continues to star in 'Grey's Anatomy' and is one of the highest-paid actresses on television.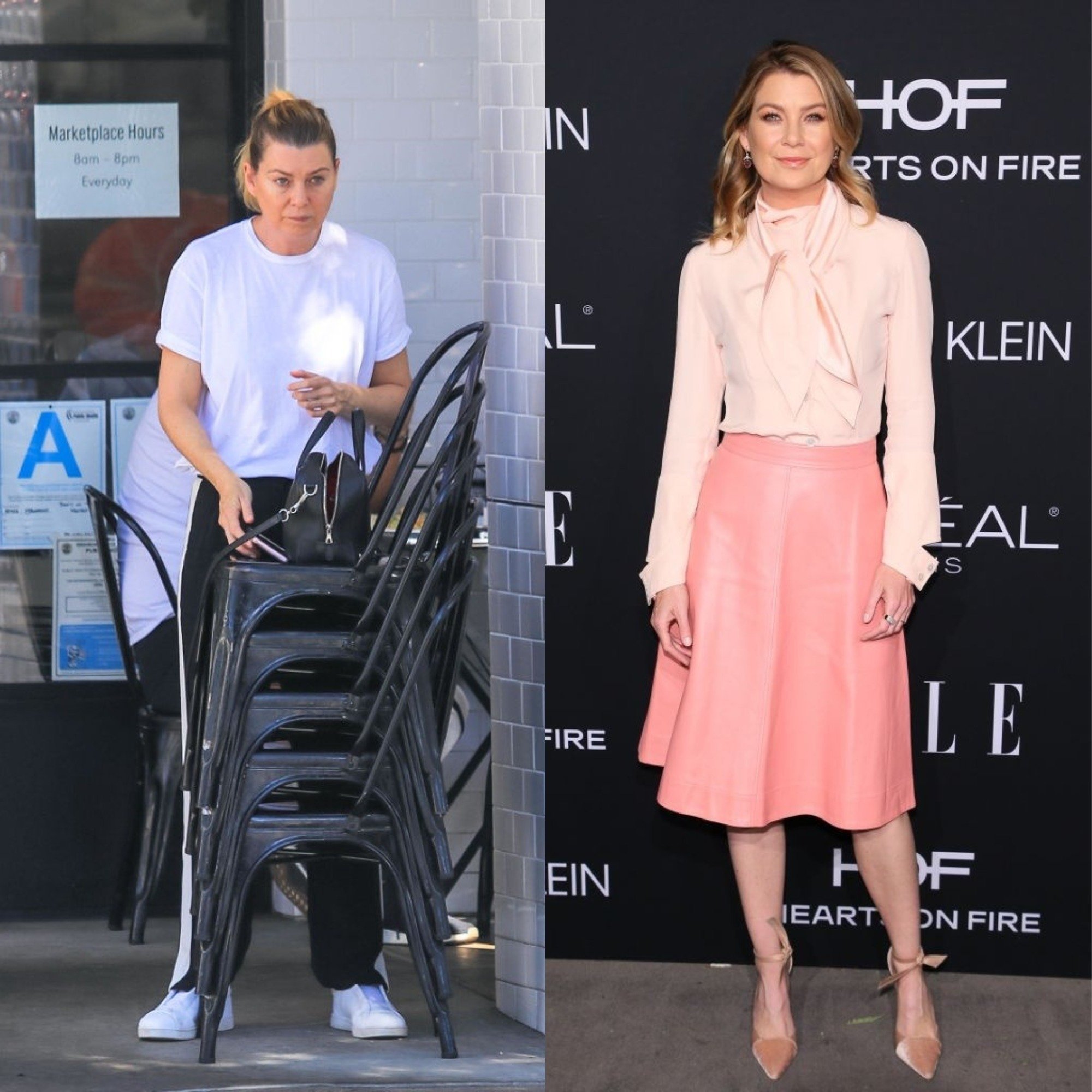 ---
GIGI HADID
Hadid actually started her modeling career when she was just a toddler on Baby Guess. However, she stopped after a while to study. In 2011, she appeared in a short film, 'Virgin Eyes'. But she is still considered one of the most popular young models in the industry right now, especially for her work in Sports Illustrated. Meanwhile, she was appeared several times on 'The Real Housewives of Beverly Hills'.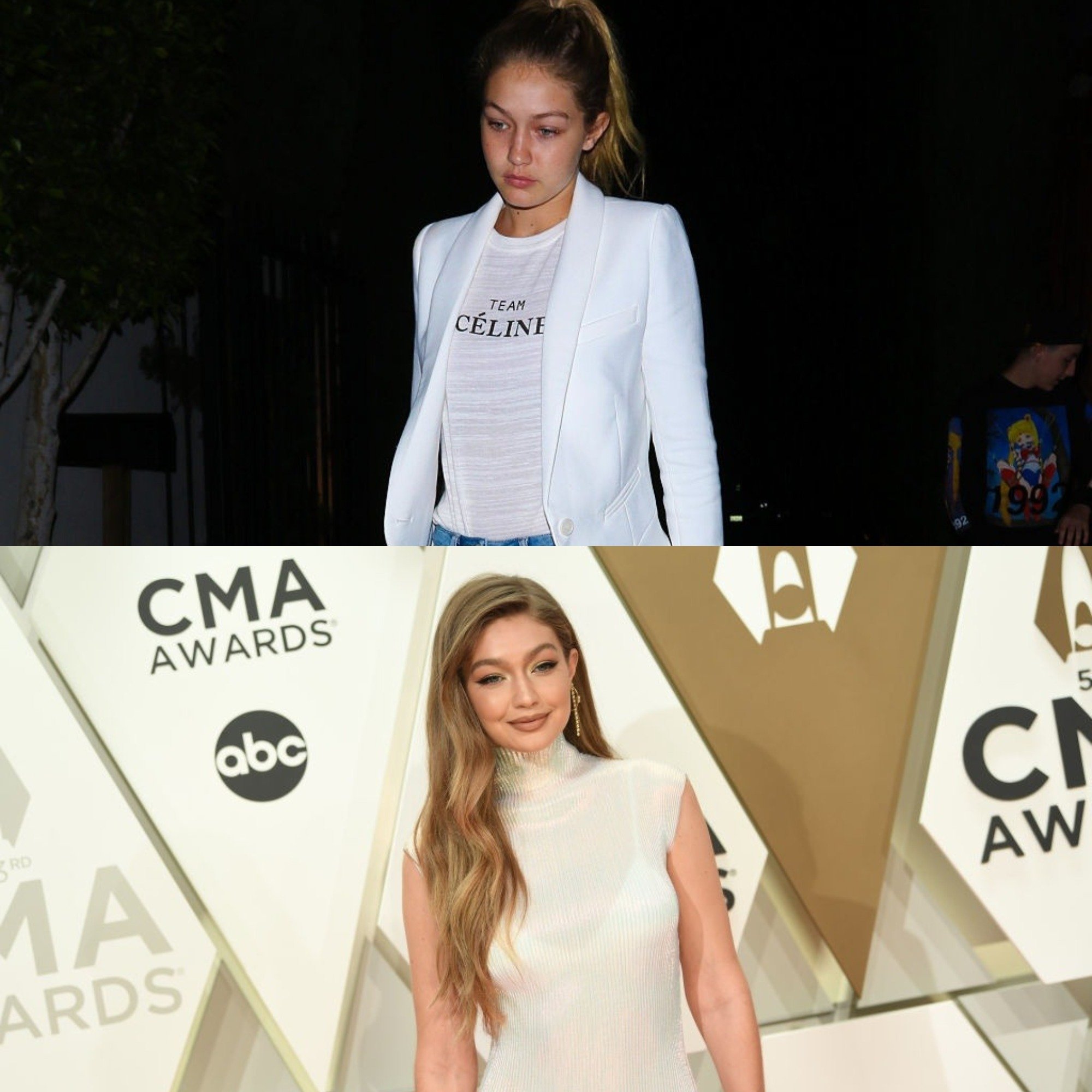 ---
JESSICA BIEL
Jessica Biel is one of the most gorgeous women in Hollywood, and she is famously married to Justin Timberlake. She started out working in musical theater with productions like 'Annie', 'The Sound of Music', and 'Beauty and the Beast'. The actress debuted on television in '7th Heaven', which lead to many opportunities in the industry. She was in 2003's 'The Texas Chainsaw Massacre', 'Blade: Trinity', 'Cellular', 'The Rules of Attraction', and many others.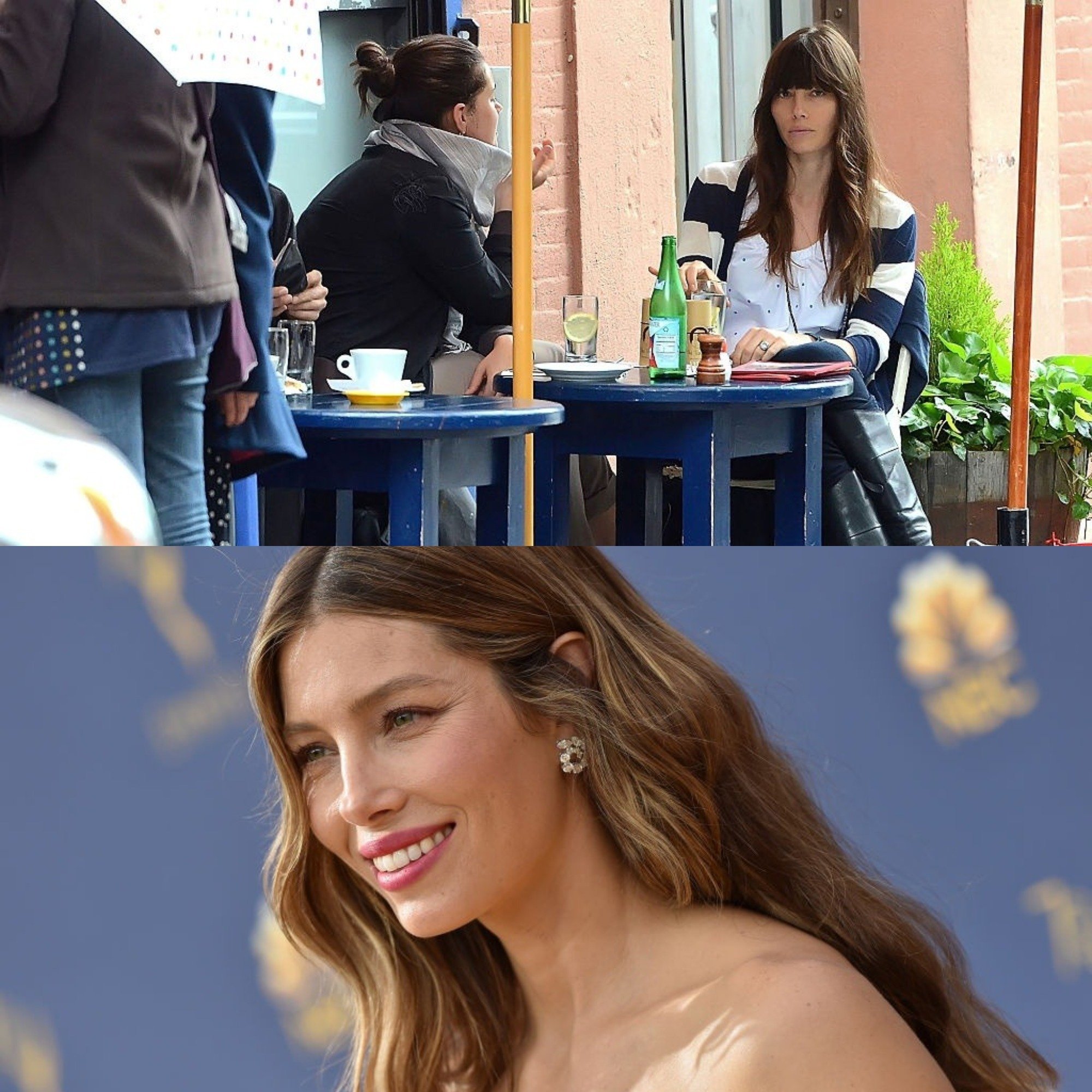 ---
ALYSON HANNIGAN
Hannigan started her acting career at the age of 4 with several TV commercials for brands like McDonald's, Six Flags, and Oreos. She later starred in several television shows such as 'Picket Fences', 'Roseanne', and 'Touched by an Angel'. She was also a main cast member of 'How I Met Your Mother' and 'Buffy the Vampire Slayer'. However, a lot of people remember her from her role in the 'American Pie' movie franchise. "One time, at band camp…"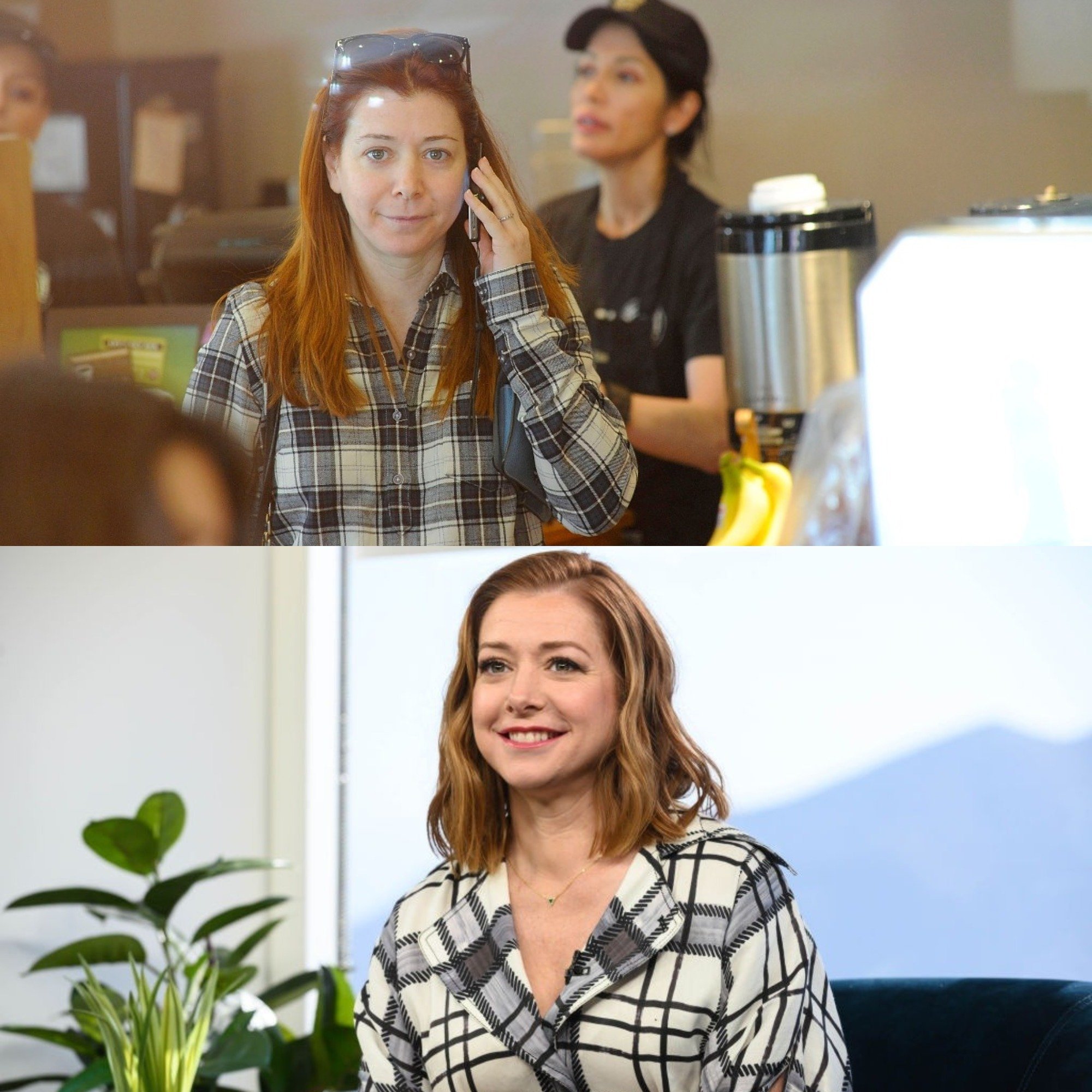 ---
AMANDA SEYFRIED
You might remember her also from her role as Karen Smith in 'Mean Girls' alongside Rachel McAdams and Lindsay Lohan. Before that, she had several roles in soap operas like 'As the World Turns' and 'All My Children'. She later appeared in 'Veronica Mars' as well as HBO's 'Big Love'. Seyfried also appeared in 'Nine lives' and 'Alpha Dog'. One of her most popular roles was in 2008's 'Mamma Mia!', as well as films like 'Jennifer's Body', 'Letters to Juliet', and more.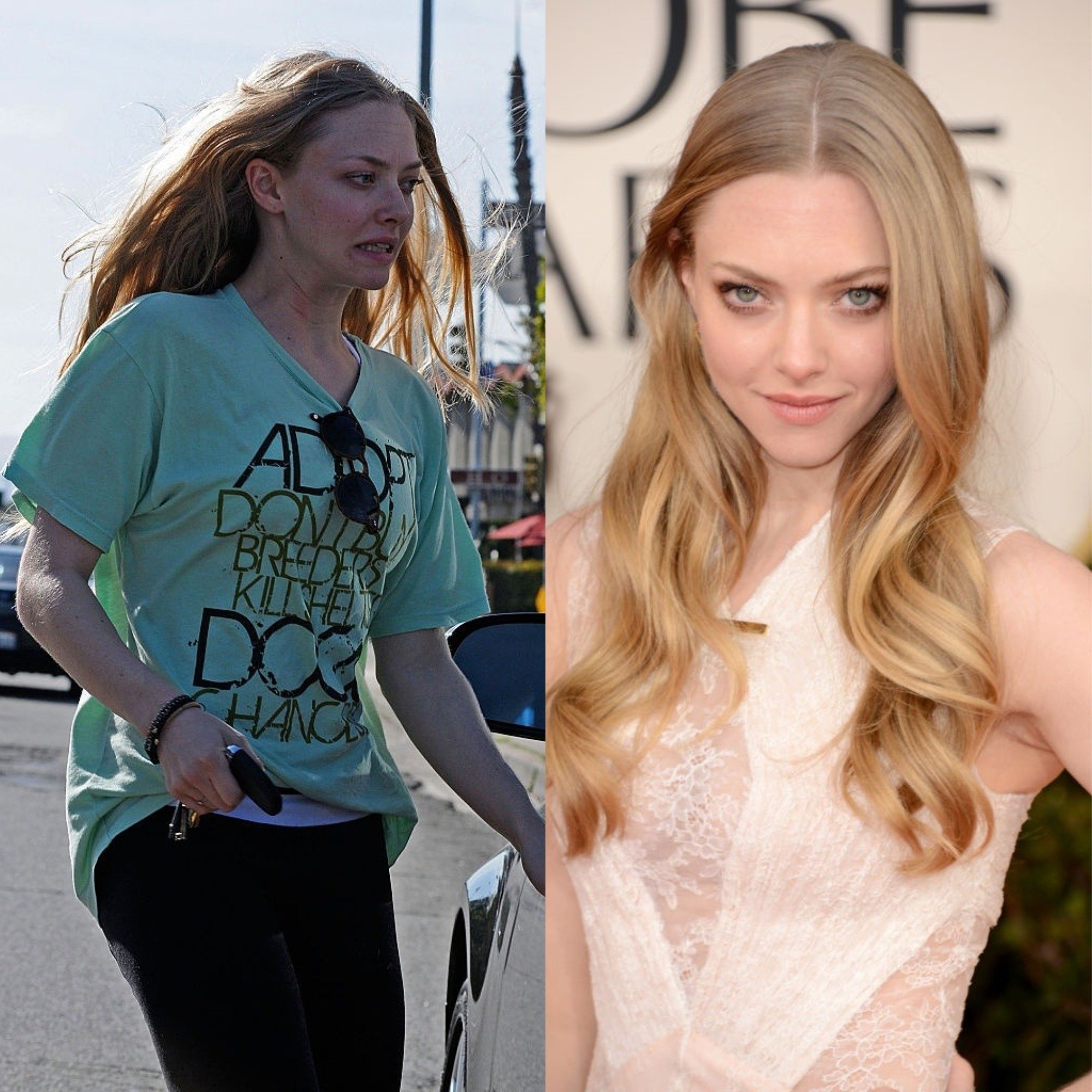 ---
KENDALL JENNER
Kendall might have reached worldwide success thanks to the reality show 'Keeping Up with the Kardashians', but she is one of the most popular models in the world. Her beauty is mesmerizing, even without makeup. Her first catwalk happened in 2012 at the Sherri Hill Spring Fashion Show. She is the daughter of Caitlyn Jenner and Kris Jenner. Her little sister is Kylie Jenner, and her half-siblings are Kourtney Kardashian, Kim Kardashian, Khloe Kardashian, and Rob Kardashian.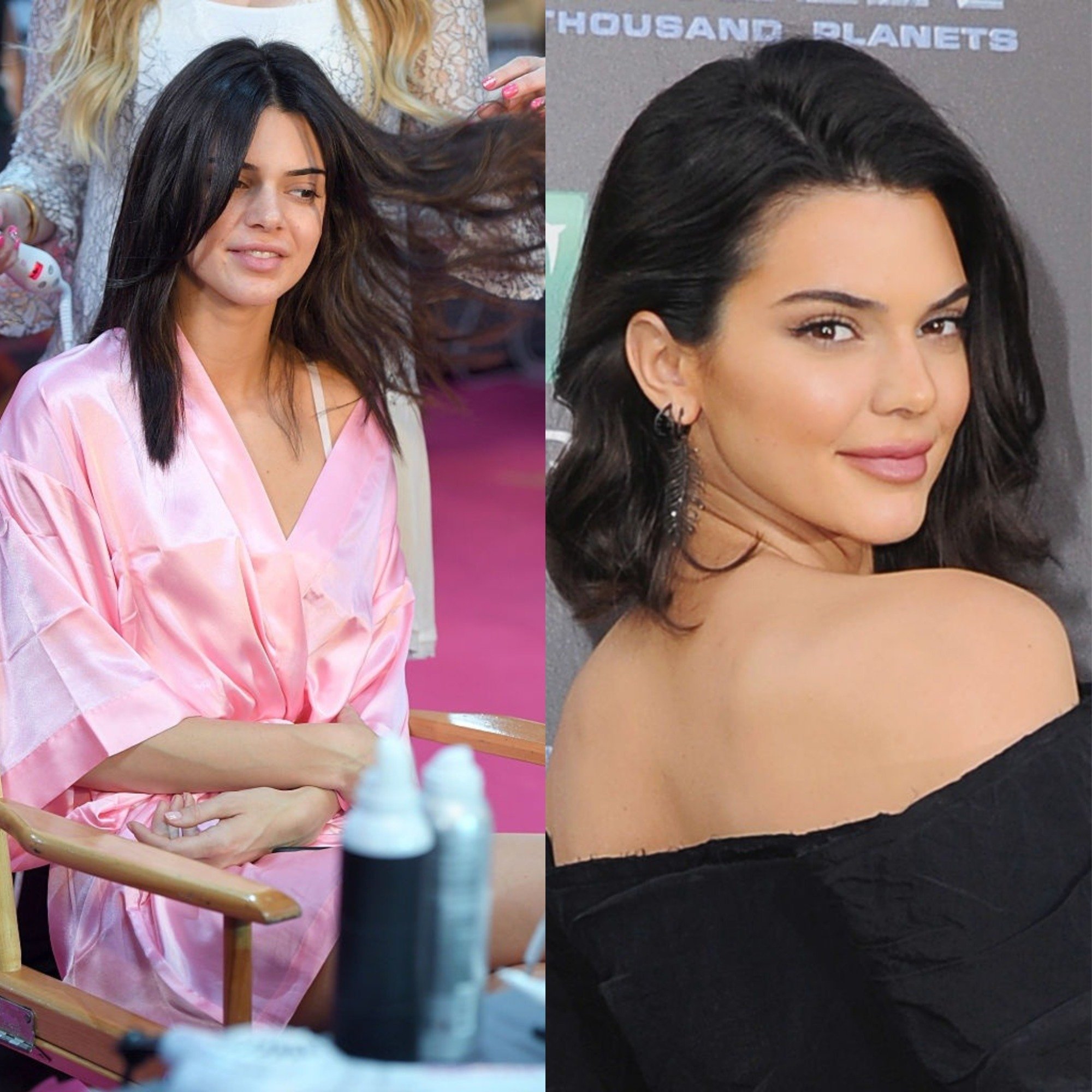 ---
ADRIANA LIMA
Lima is another Victoria's Secret angel on our list, and she looks very different in this comparison picture. However, she is still considered one of the most gorgeous women in the world alongside fellow models like Alessandra Ambrosio and Gisele Bündchen. At the age of 16, she signed with Elite Model Management and has appeared in countless campaigns since then, such as Anna Sui Jeans, BCBG, Keds, XOXO, Mossimo, Gasoline, and others. She has also graced the covers of Vogue and Marie Claire.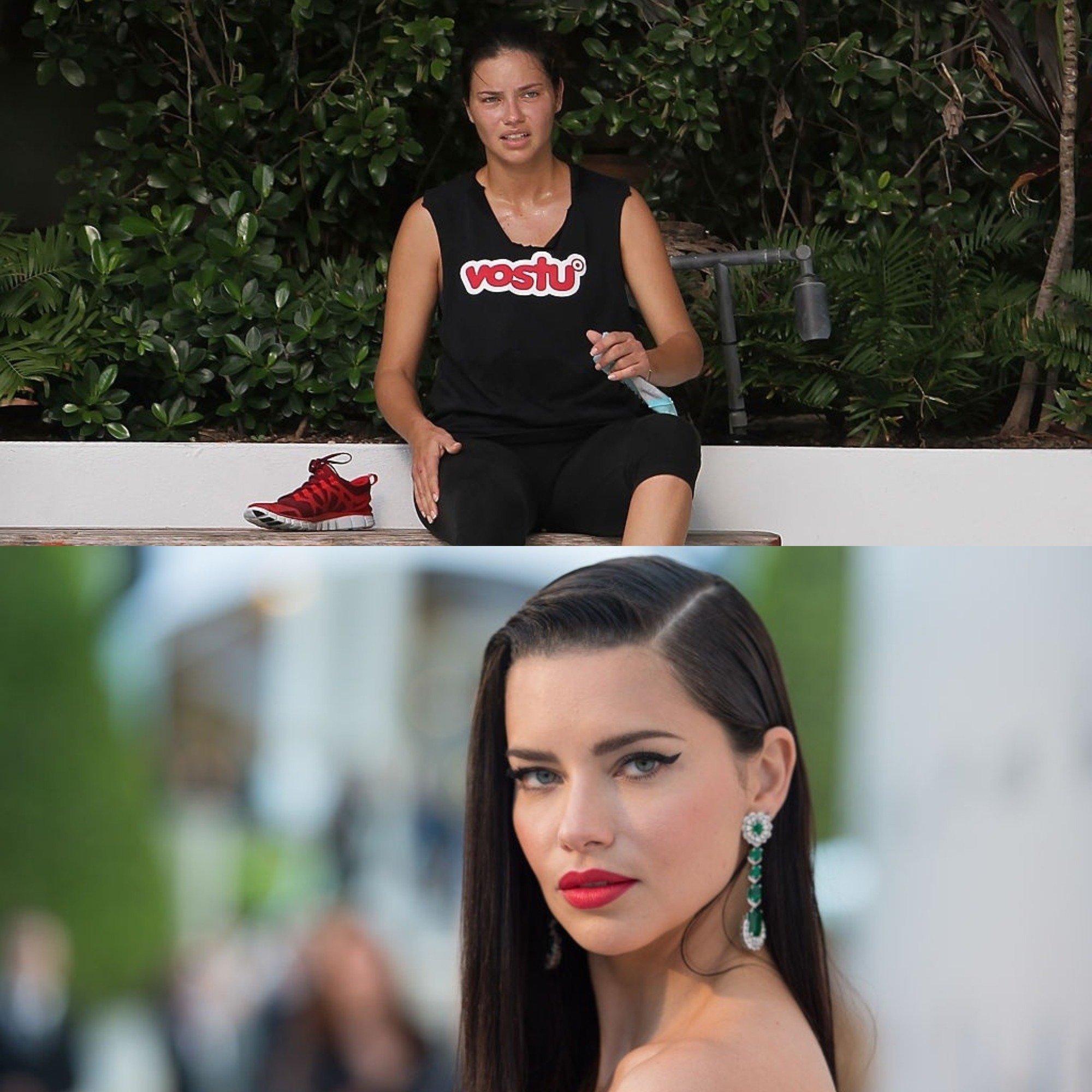 ---
ALESSANDRA AMBROSIO
She is best known for being a Victoria's Secret angel and is considered one of the most beautiful women in the world. Looking at her barefaced pictures, you can definitely see that her beauty goes beyond makeup. She is just striking. Alessandra started her modeling career at 12 on Brazil's 'Elite Model Look' contest. She was later discovered by Dilson Stein, who also recruited Gisele Bündchen and Caroline Trentini. Ambrosio was first seen on the big screen in 'Casino Royale' in 2006.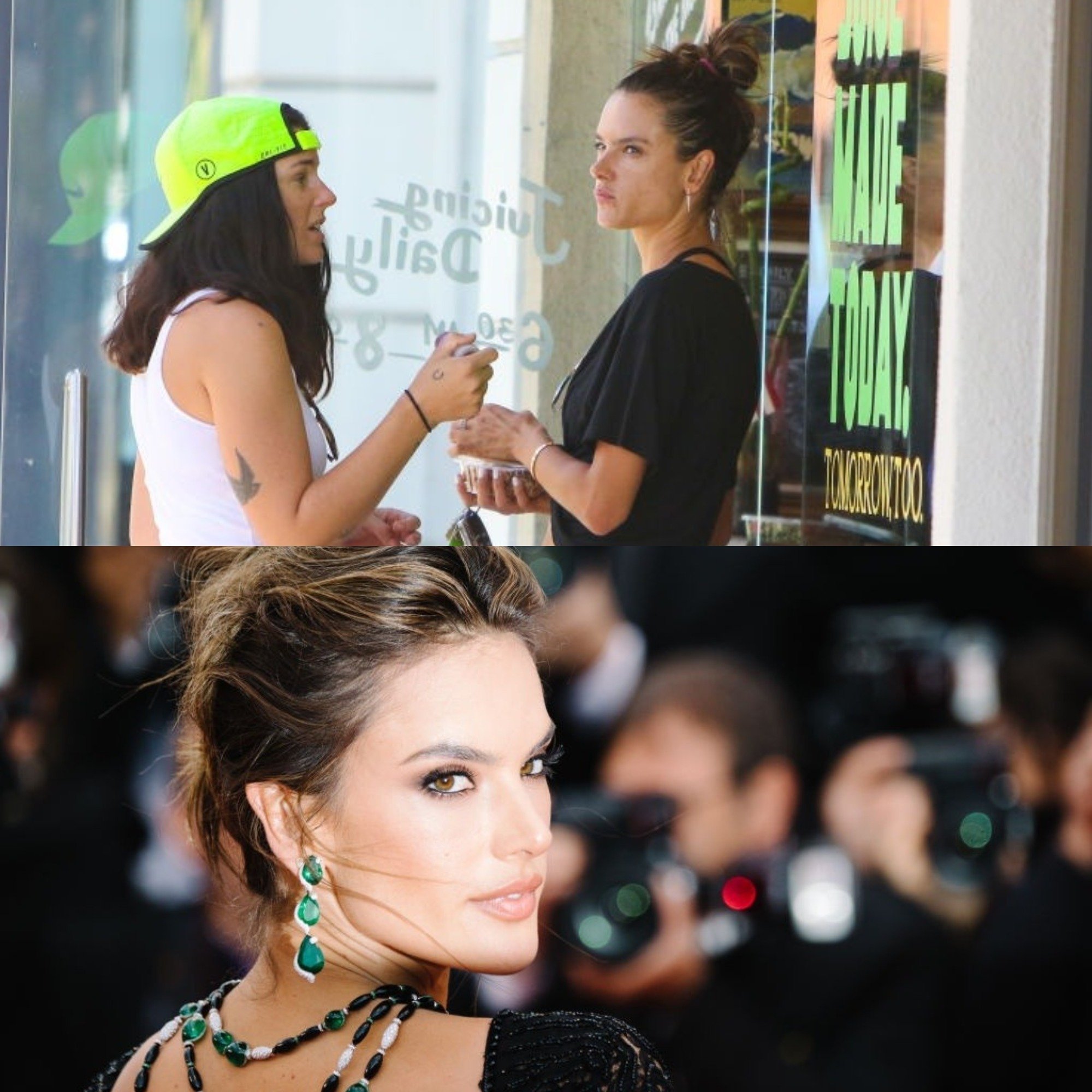 ---
JENNIFER GARNER
The actress reached mainstream fame thanks to the television show 'Alias' with the role of Sydney Bristow. She later received several Emmy, Golden Globe, and Screen Actors Guild nominations. She has also appeared in films such as 'Elektra', '13 Going On 30', 'Daredevil', 'Pearl Harbor', and 'Dude, Where's My Car?'. Garner also loves cooking, hiking, and working in her garden. But one of her biggest hobbies is kickboxing.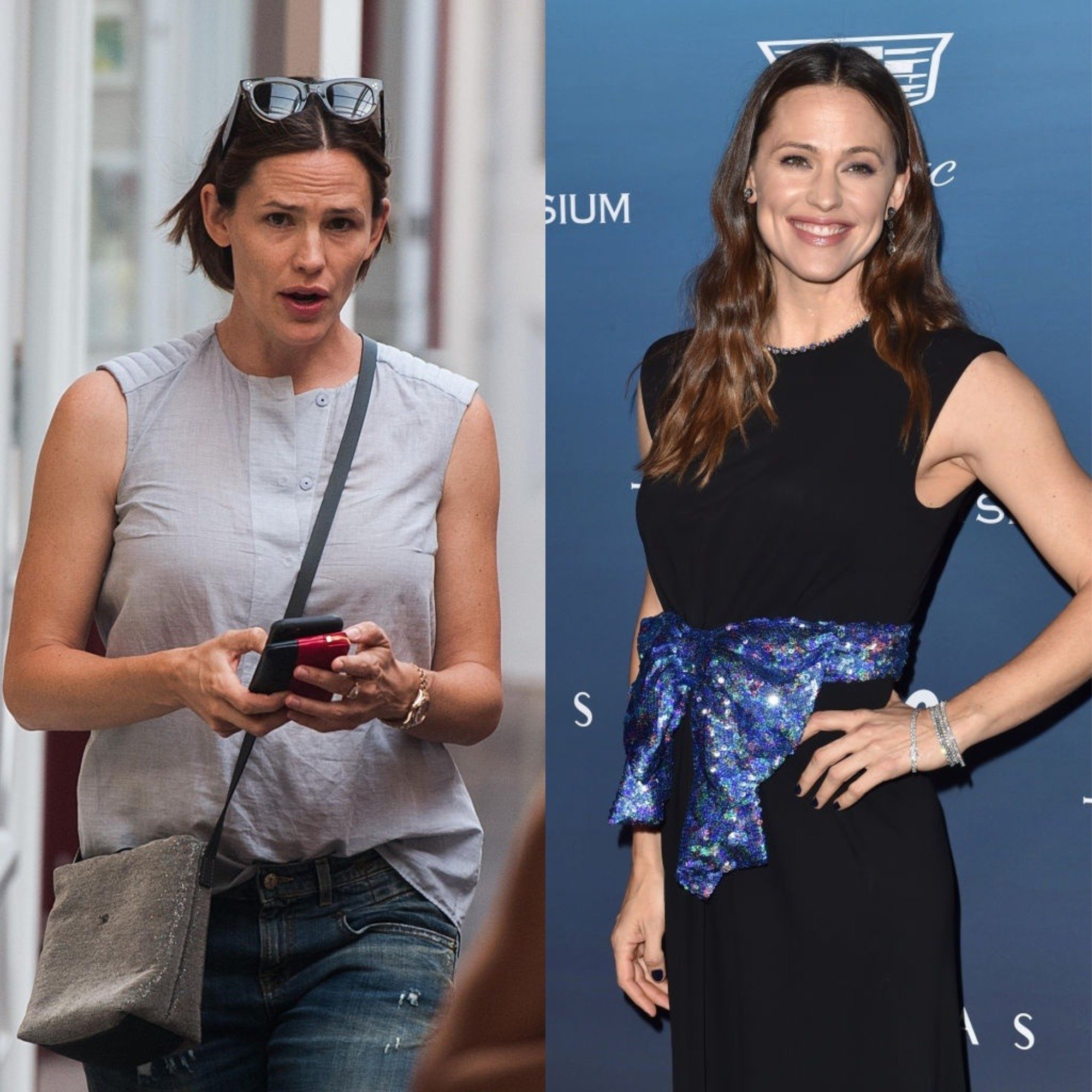 ---
KATE WINSLET
Winslet is one of the most legendary contemporary actresses in Hollywood, especially after her role in James Cameron's 'Titanic' alongside Leonardo DiCaprio. She later appeared in 'Shakespeare in Love' and 'Anna and the King'. Kate continues to be an active actress in Hollywood. Her other performances include 'Quills', 'The Reader', 'Steve Jobs', and many more. In 2012, Winslet was awarded the Commander of the Order of the British Empire.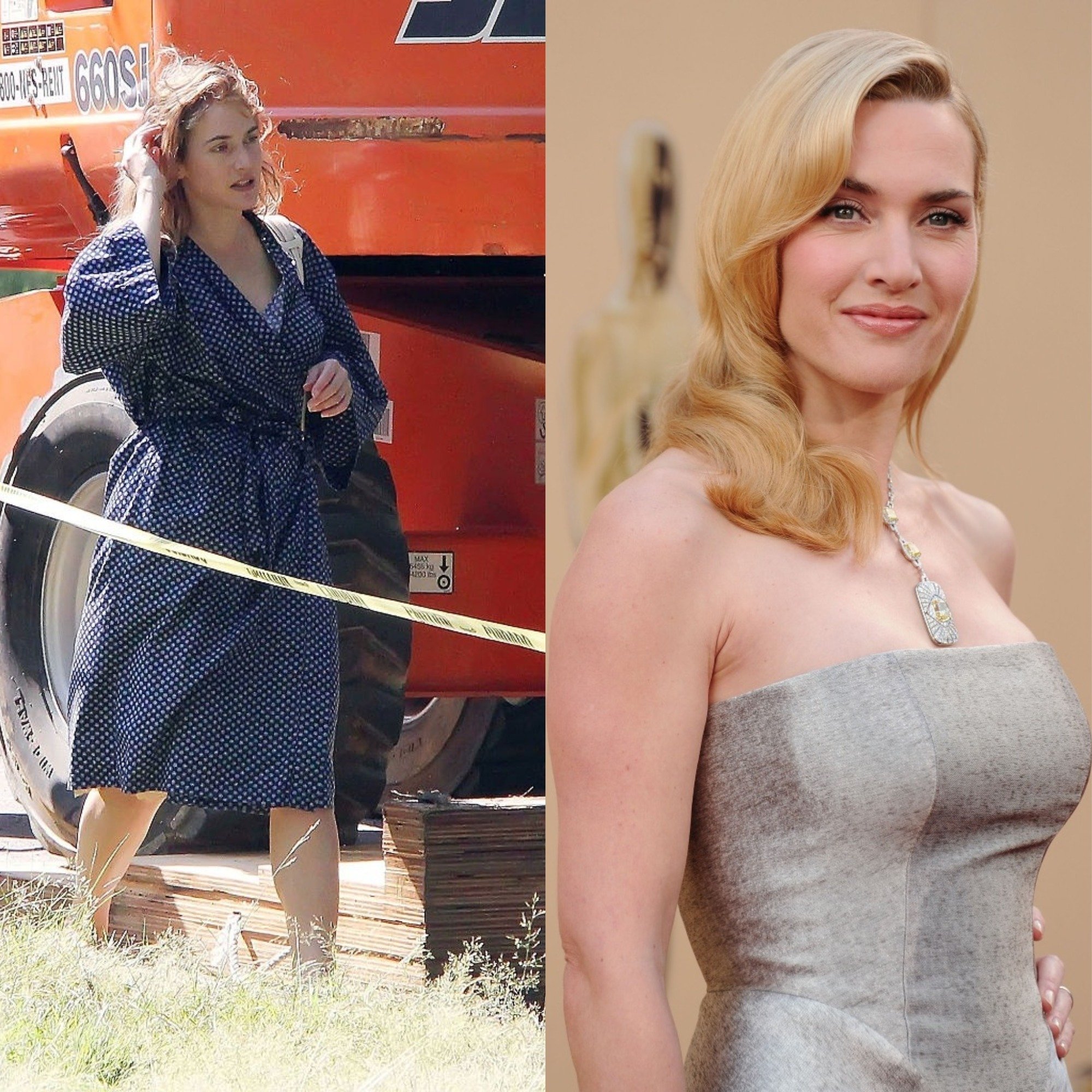 ---
COURTENEY COX
Courteney Cox rose to stardom thanks to her role as Monica Geller in the sitcom 'Friends', which is still remembered as one of the best television comedies created as well. She started out as a model and landed a gig in Bruce Springsteen's 'Dancing in the Dark' music video. She was later cast in a small role in 'Family Ties'. However, after starring with Jim Carrey on 'Ace Ventura: Pet Detective', she landed the role in 'Friends', which changed her life. Cox was also in the famous horror film 'Scream'.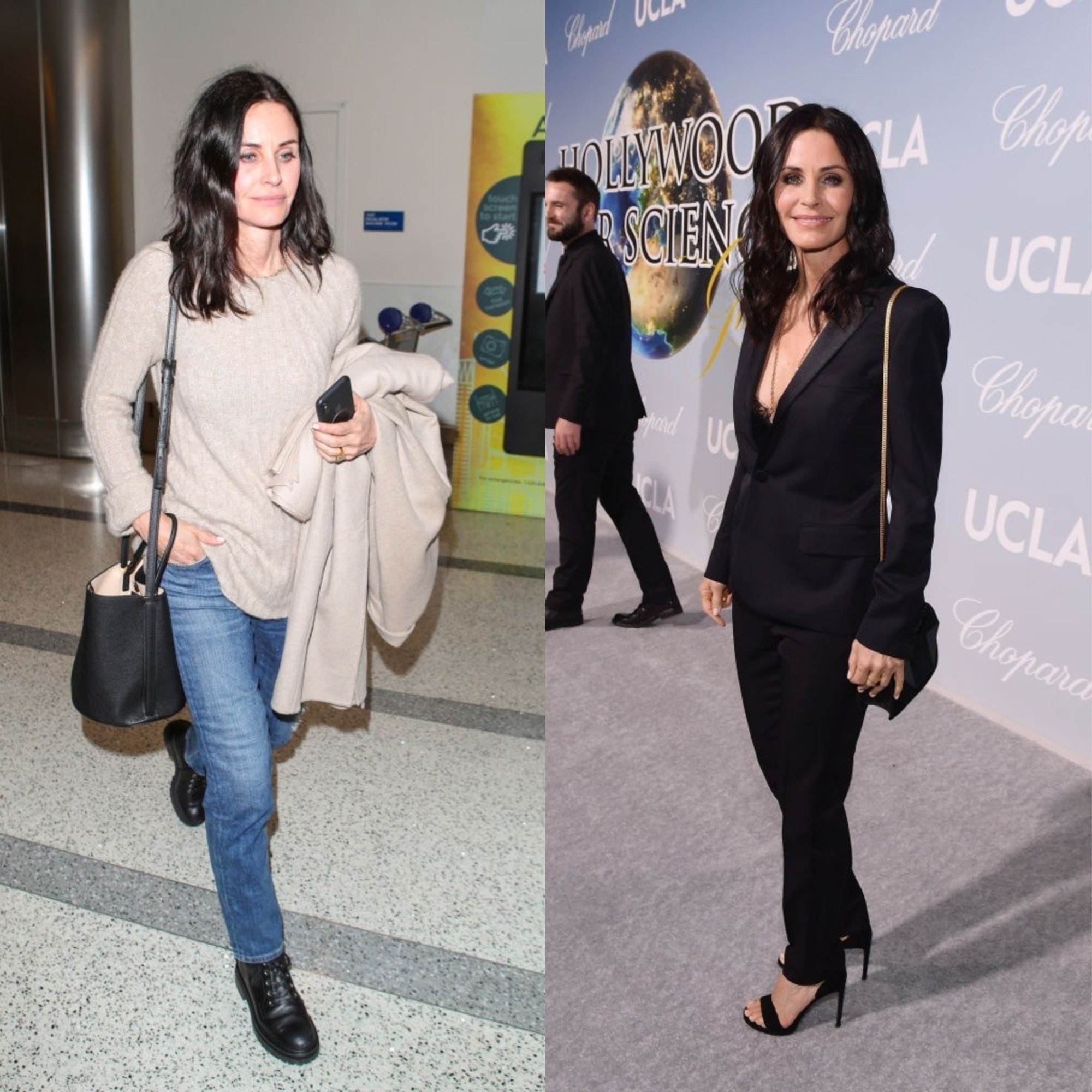 ---
ASHLEY TISDALE
Ashley Tisdale started her career at a very young age and landed parts in more than 100 television ads, but she was also in several theater shows. In 2004, she appeared in Disney Channel's 'The Suite Life of Zack & Cody'. However, her most important role came in 2006 when she got the part of Sharpay Evans in 'High School Musical'. Tisdale was in all the sequels as well as a spin-off. Since then, she has been more focused on her singing career.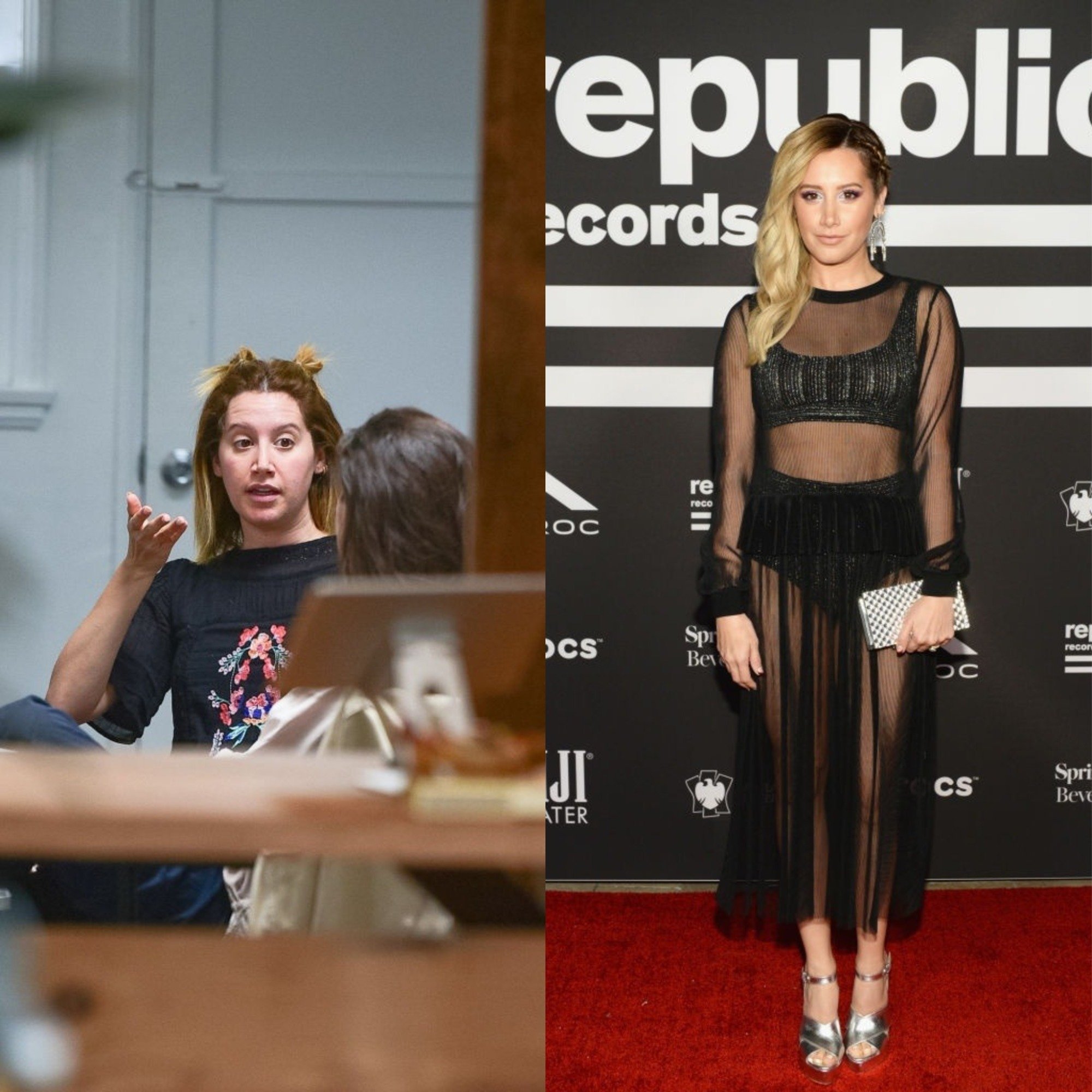 ---
MISCHA BARTON
Barton was one of the most popular young stars of the 2000s, but she started her career in the 90s in films like 'Notting Hill', 'The Sixth Sense', and 'Lawn Dogs'. However, her big success came with the Fox show 'The O.C.' The series is still considered one of the most loved teen shows of all time. Barton earned many accolades during that time, but she disappeared after a while. She has slowly made a comeback in Hollywood by appearing in 'The Hills'.
---
ABIGAIL BRESLIN
Breslin reached worldwide fame as a child actress thanks to her role in the film 'Little Miss Sunshine'. She was nominated for all the major awards that season. As an adult, Abigail appeared in 'Scream Queens' alongside Emma Roberts. The actress has also starred in many other movies like 'Ender's Game', 'Haunter', 'The Call', 'My Sister's Keeper', 'Zombieland', 'Signs', 'Maybe', 'No Reservations', and countless others.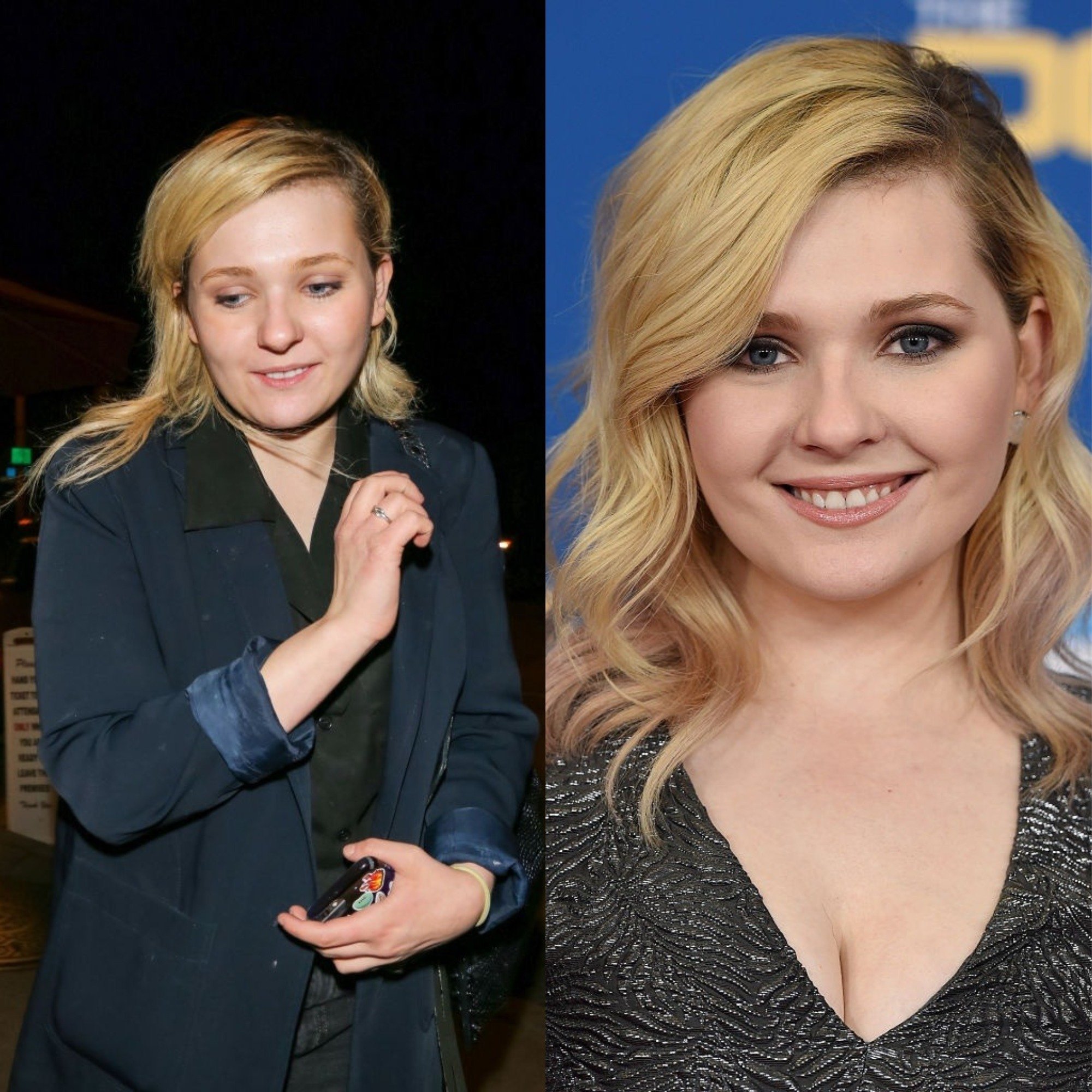 ---
GISELE BÜNDCHEN
Just like Alessandra Ambrosio, Gisele started her modeling career at a young age. She was 14 when they discovered her as a model. Since then, she has appeared in more magazines such as Vogue, W, Elle, and more than other models. Bündchen also became a Victoria's Secret angel, while signing major contracts with brands like Dolce & Gabbana, Valentino, Bulgari, Dior, Louis Vuitton, and others. In 2001, she created her own shoe line called "Ipanema Gisele Bündchen".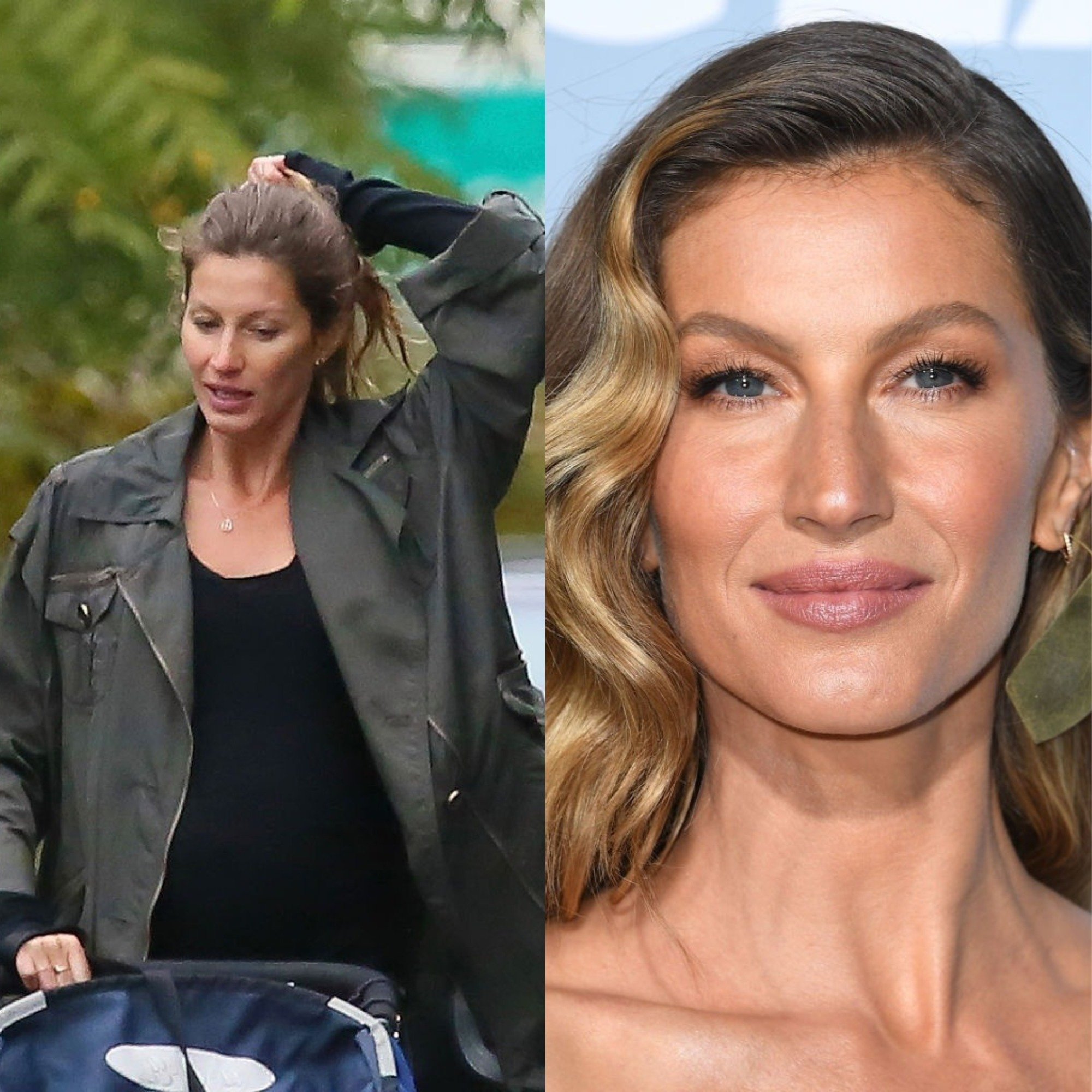 ---
CLAIRE DANES
She is definitely one of the most beautiful women in Hollywood and also one of the most talented. She was first recognized in 'My So-Called Life' from 1994, and she acted alongside Leonardo DiCaprio in 'Romeo + Juliet'. Other roles include 'The Hours', 'Terminator 3: Rise of the Machines', and 'Stardust'. She was also in HBO's 'Temple Grandin', which landed her an Emmy, a Golden Globe, and a Screen Actors Guild award. Danes also appears in Showtime's 'Homeland'.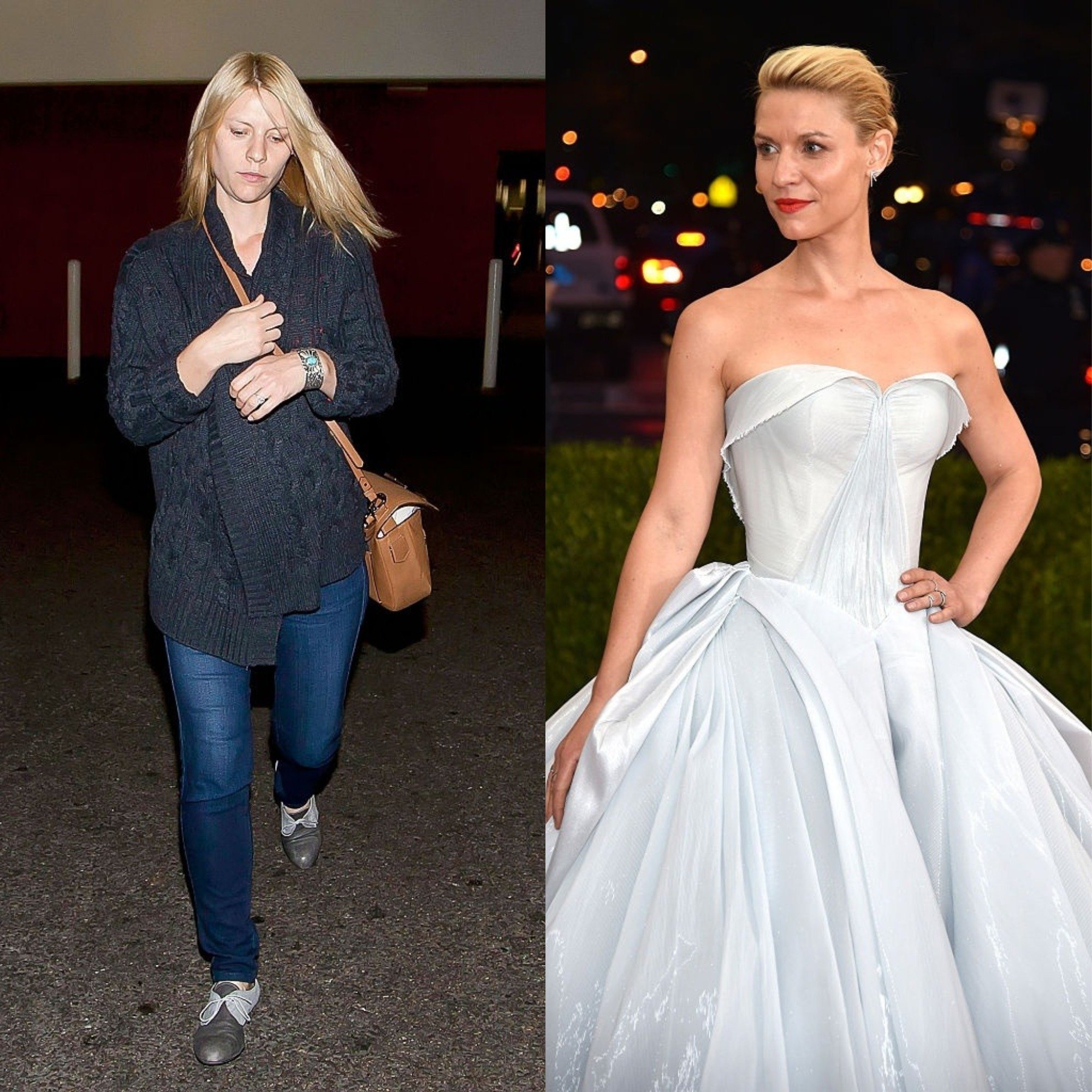 ---
WHITNEY PORT
Port was raised in Los Angeles, California, and she attended the University of Southern California. She is a producer and actress known for her involvement in 'What to Expect When You're Expecting', 'Entourage', and 'Hollywood is Like High School with Money'. However, she is best known for the reality show 'The Hills', which was a continuation of 'Laguna Beach'. She showed her daily life as a socialite in Los Angeles alongside Lauren Conrad.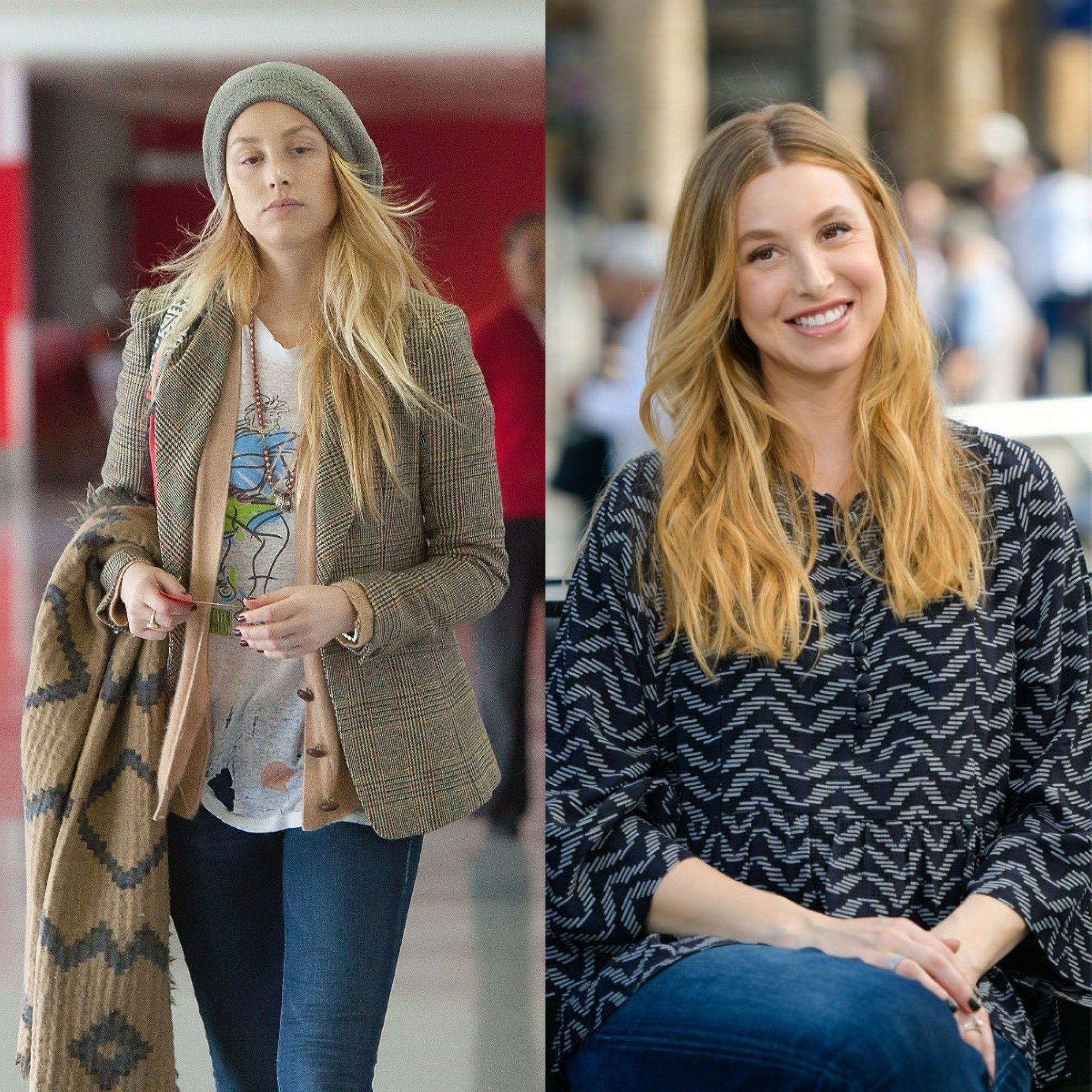 ---
ARIEL WINTER
Winter started her career in Hollywood in the multi-Emmy winning series 'Modern Family', where she played Alex Dunphy. The sitcom ended its run after 11 seasons in 2020. Meanwhile, the actress also appeared in 'Sofia the First' on Disney Jr. She voiced the character of Penny Peterson on 'Mr. Peabody & Sherman" in 2014. Her other roles include 'Duress, 'Opposite Day', 'The Chaperone', 'One Missed Call', and the upcoming 'Truck Stop'.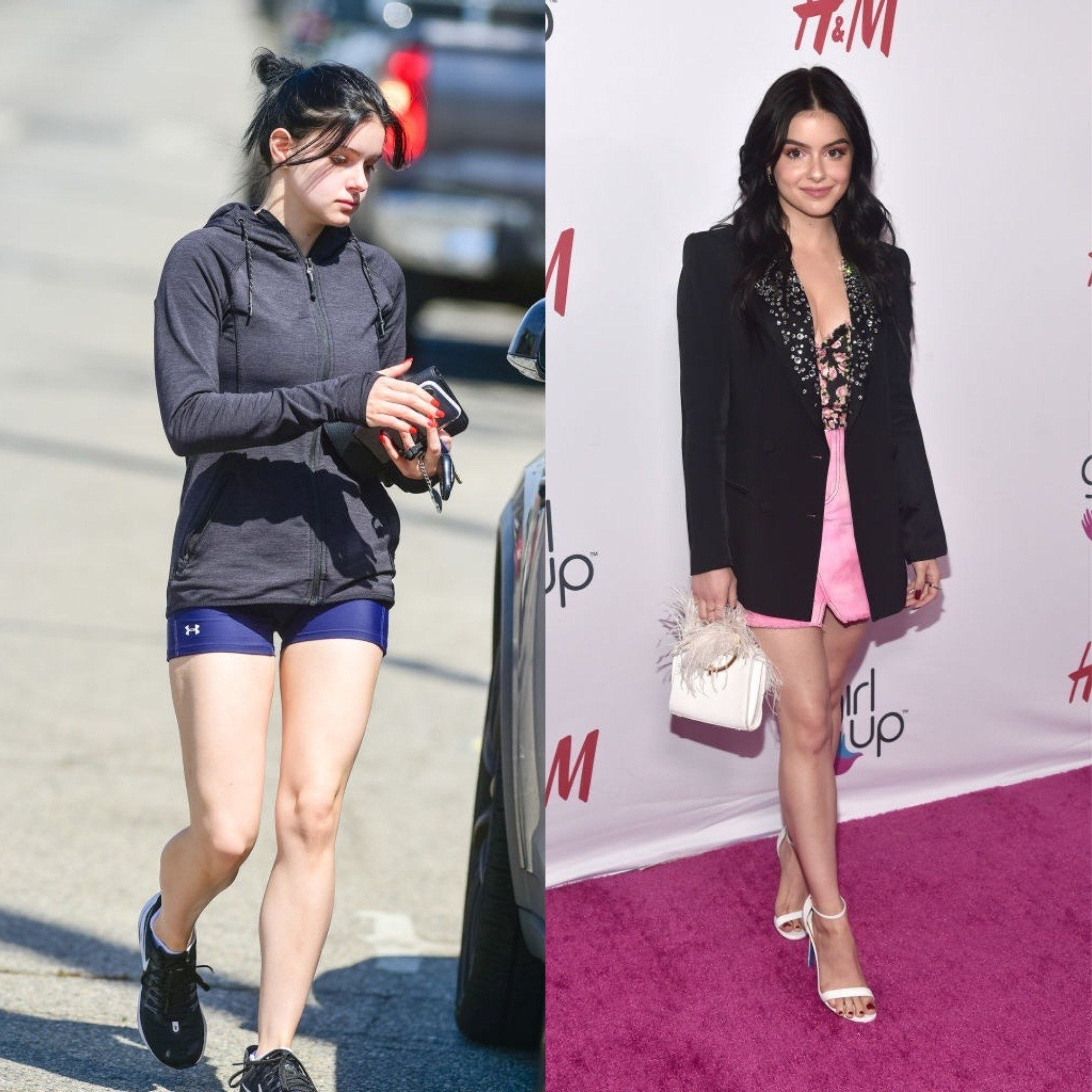 ---
KHLOE KARDASHIAN
Another member of the Kardashian clan, Khloe is the third daughter of Kris Jenner and the late Robert Kardashian. She reached worldwide fame thanks to 'Keeping Up with the Kardashians'. Furthermore, she has also been part of several spin-offs. One of the spin-offs was alongside former husband, Lamar Odom, a professional basketball player. After their divorce, Khloe started dating Tristan Thompson and had a daughter named True. She continues to appear in the original reality show.
---
LEA MICHELE
Michele debuted on Broadway in 1995 on 'Les Misérables', and she continued to work on the stage for several years. She was even in the revival of 'Fiddler on the Roof'. However, most people know her thanks to the Fox series 'Glee'. She played the part of Rachel Berry, an aspiring singer, and received several accolades for her work on the show including a People's Choice award and a Screen Actors Guild. Michele was also nominated for a Golden Globe and an Emmy.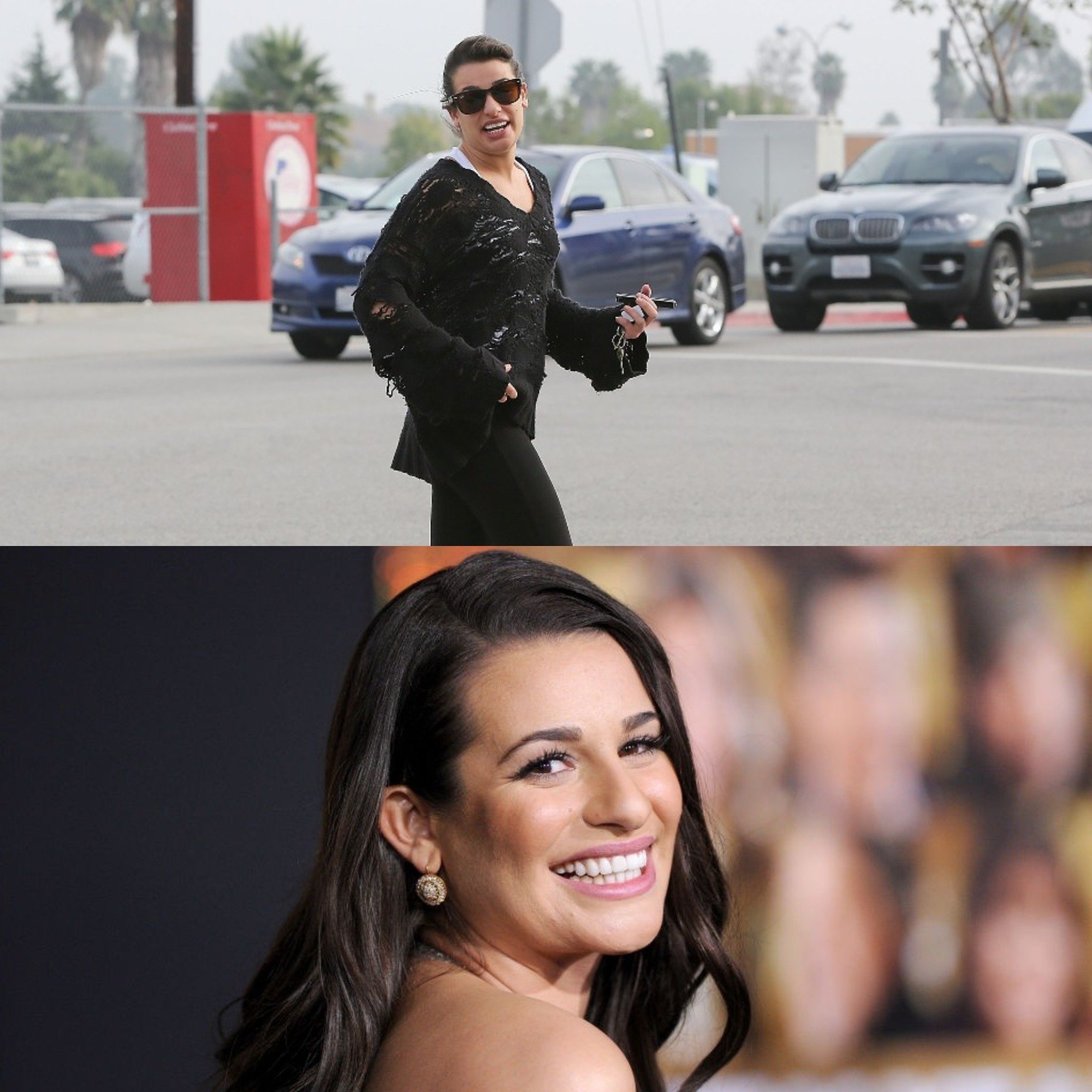 ---
HALLE BERRY
Berry first appeared on the scene when she won the Miss Teen All-American Pageant in 1985 and got a second place in the Miss U.S.A. Pageant. Afterward, she started modeling. In 1989, she was cast in a TV show called 'Living Dolls'. Berry focused on acting after that. She was in 'Jungle Fever', 'Boomerang', 'The Flintstones', Losing Isaiah', and more. Her biggest role was in 'Monster's Ball', which earned her an Academy Award. She was the first African-American woman to win the Oscars Best Actress.
---
RITA ORA
The singer was born in Serbia, although it was called Yugoslavia at the time. Her family later immigrated to the United Kingdom. Her first film was 'Spivs', and later focused on her music career. She was featured on Craig David's 'Awkward'. Ora collaborated with him again on 'Where's Your Love'. She has also worked with major artists like Jay-Z and Drake. She was later signed on Jay-Z's label Roc Nation. Meanwhile, Rita also appeared in the 'Fifty Shades of Grey' franchise.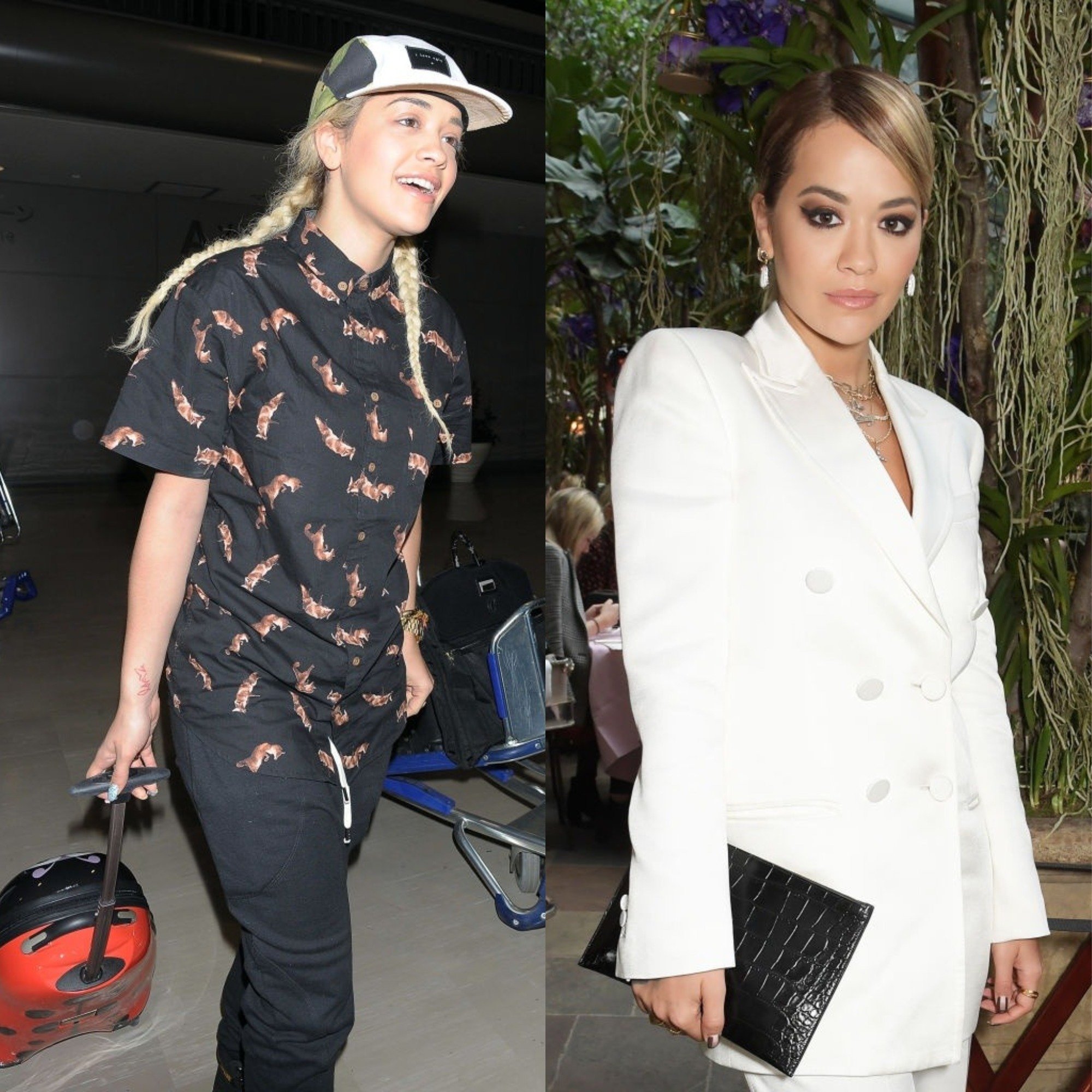 ---
DIANE KRUGER
The German actress originally studied at the Royal Ballet in London, but an injury terminated her study there. In Germany, she started modeling but soon moved to Paris to begin her acting career. Kruger is one of the most beautiful women in the industry. Her roles include 'Troy', 'National Treasure', 'Inglourious Basterds', and 'Unknown'. The actress has also appeared in TV roles for series such as 'The Bridge'. Her first German-language role was 'In the Fade', which earned her an award at Cannes.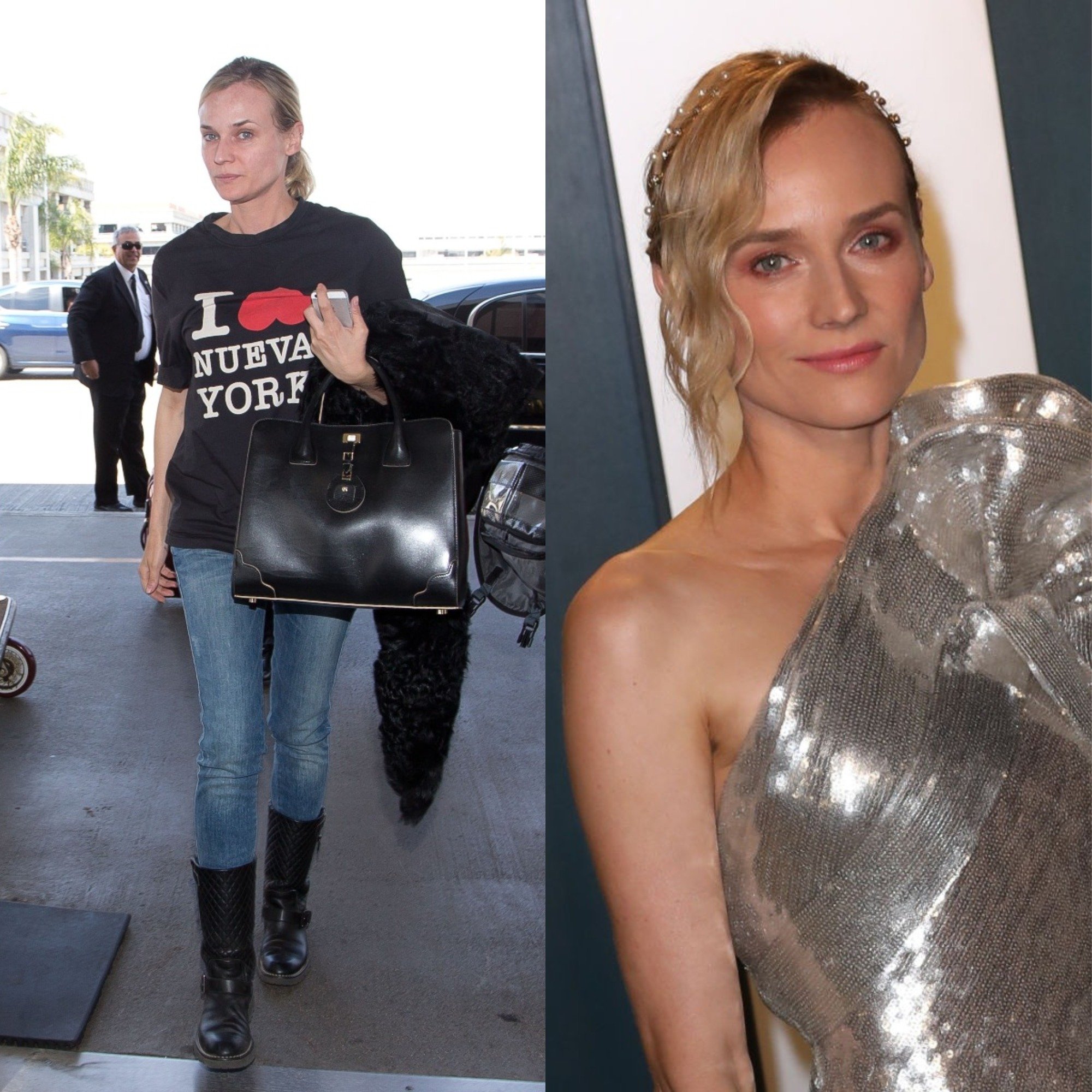 ---
ALICIA SILVERSTONE
This is another actress that started her career as a child doing commercials on television. She later landed a tiny role on 'The Wonder Years'. Afterward, the actress was in a movie called 'The Crush'. Silverstone later became popular for appearing in several of Aerosmith's music videos such as 'Cryin''. All that led to one of her biggest roles in the iconic teen movie 'Clueless'.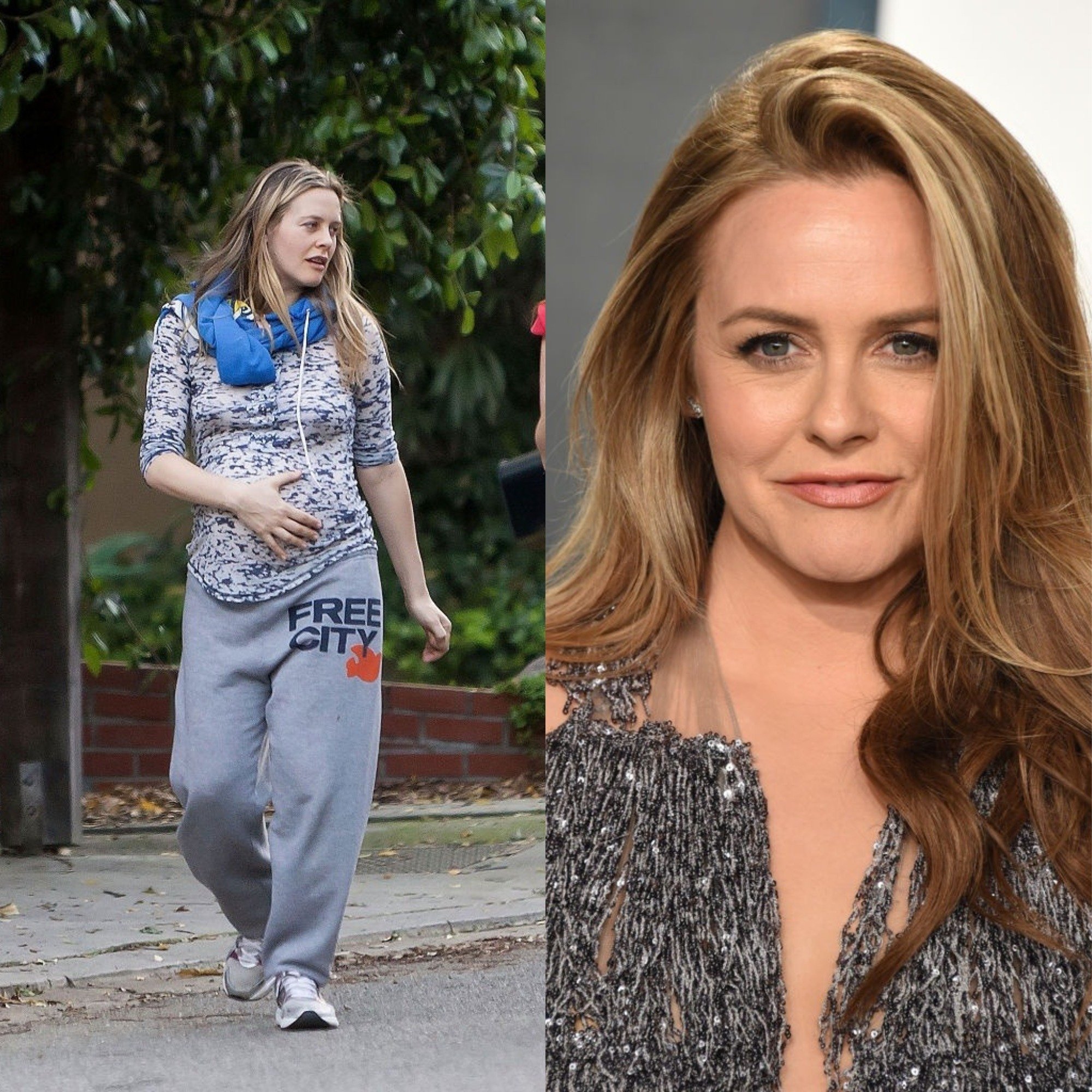 ---
JESSICA SIMPSON
The talented singer rose to fame in 1999 after a tour with 98 Degrees and the release of her debut album 'Sweet Kisses'. The song 'I Wanna Love You Forever' was a huge success on Billboard charts. Meanwhile, she also had a guest role on 'That 70's Show' alongside Ashton Kutcher. Simpson was later in an MTV reality show called 'Newlyweds: Nick & Jessica', which catapulted her into the mainstream. She landed the role of Daisy Duke in 'The Dukes of Hazzard' remake, where she did part of the soundtrack with a cover of Nancy Sinatra's 'These Boots Are Made For Walking'.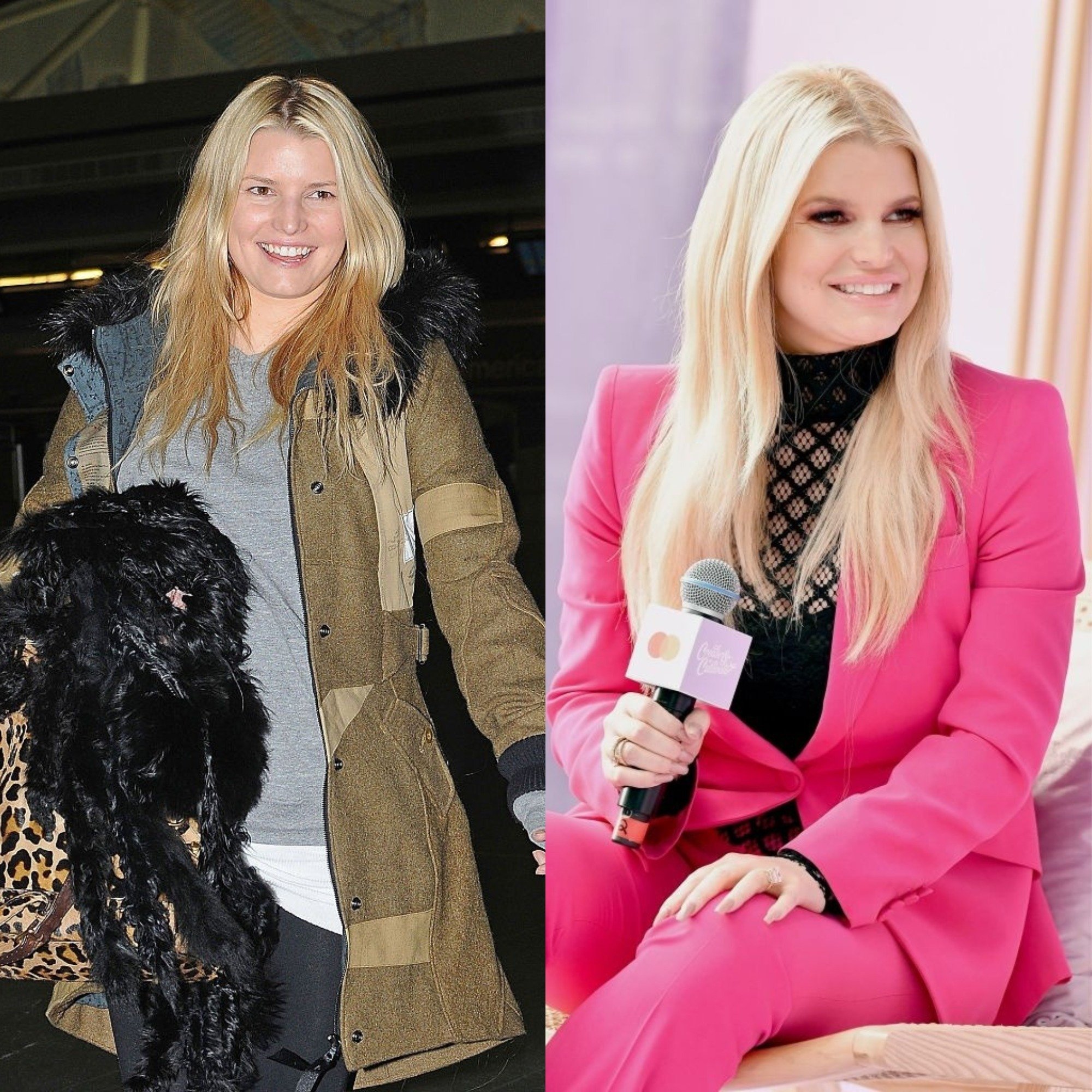 That was really eye-opening! These people are gorgeous, but they also have a huge team behind them to help with that. Let us know which star looked the best without makeup. If you liked this article, share it with your friends that love the glitz and glamour. See you next time!
Source: Women's Health Mag, Business Insider, Glamour, Getty Images