Rare Reba Sitcom Facts
The 2000s were filled with great television, including the hit, "Reba." Fans of the award-winning production were glued to their screens, but there are a few facts they might not know! From the show's last-minute name change to Reba McEntire's cancellation, these details will surprise you!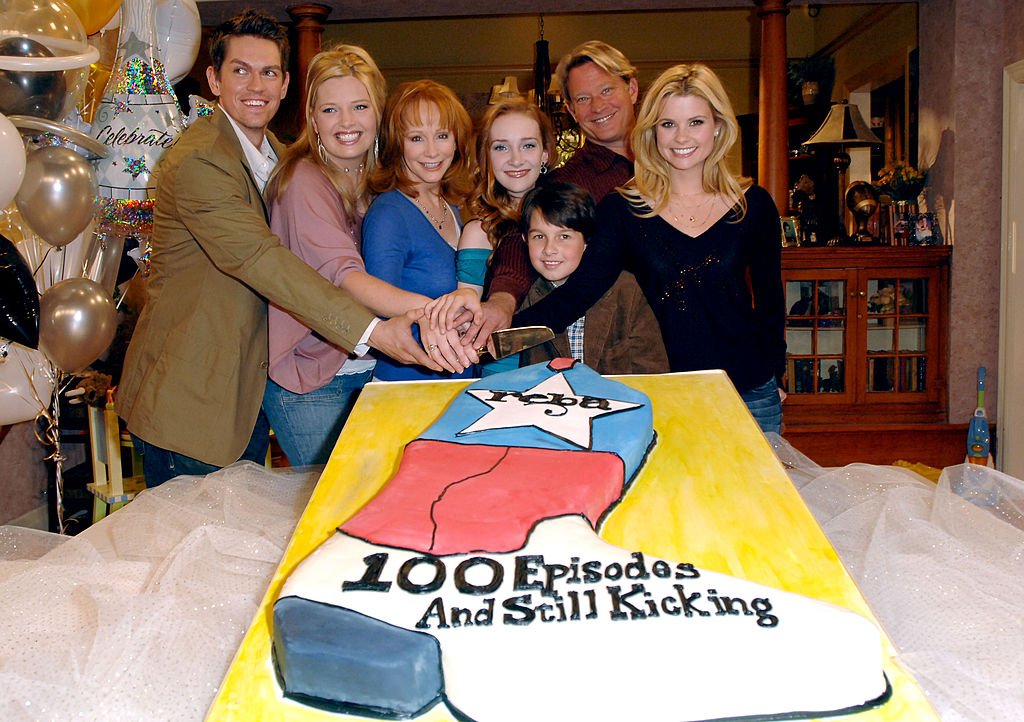 ---
ABOUT THE SHOW
The American television sitcom, 'Reba,' which gained its name from the lead star, Reba McEntire, was roaring success on The WB. It chronicled the lives of her family as they dealt with important topics. The show ran from 2001 to 2006, and fans adored it mainly because so many episodes were filmed with a live studio audience.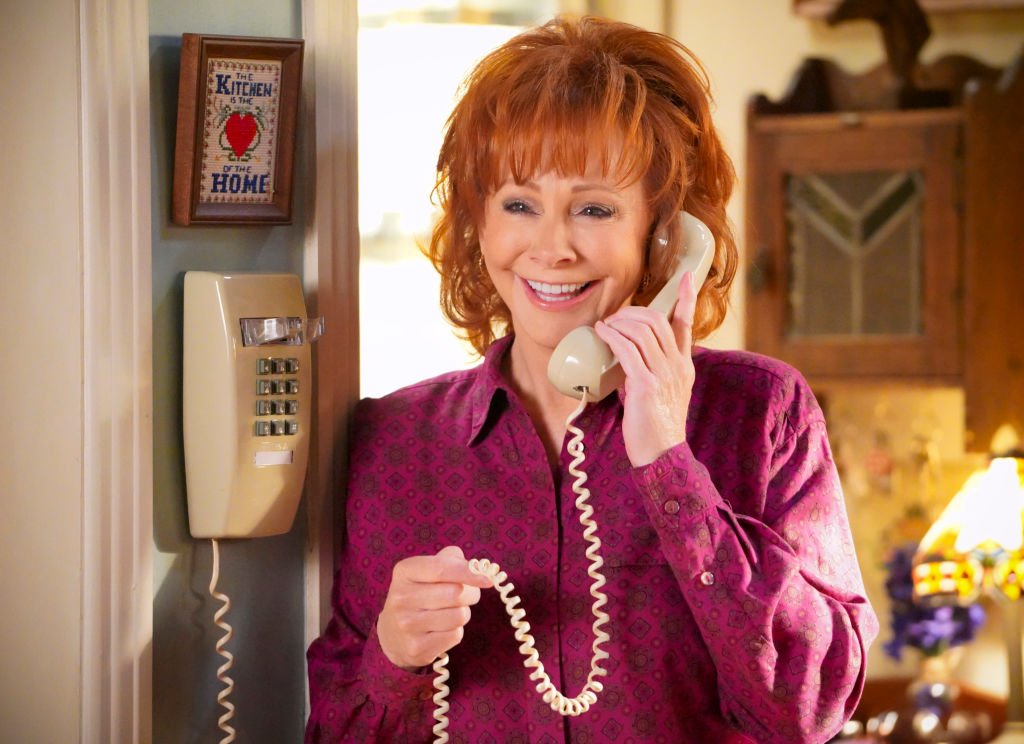 ---
20. REBA'S CAST WERE NOT AMATEURS 
Fans around the world sometimes believed that the stars on Reba were rookies, acting for their first gig, but that was not the case. Many actors, including the country star Reva McEntire and Christopher Rich, had a few films and series behind their names.
---
19. SEASON SIX ALMOST DIDN'T HAPPEN 
The WB network was the initial group to bring audiences Reba, but when the show was cut out of the lineup and essentially given the boot, there was a glimmer of hope with The CW. The channel, which was still pretty new at the time, swooped in and broadcasted the 6th and final season of Reba.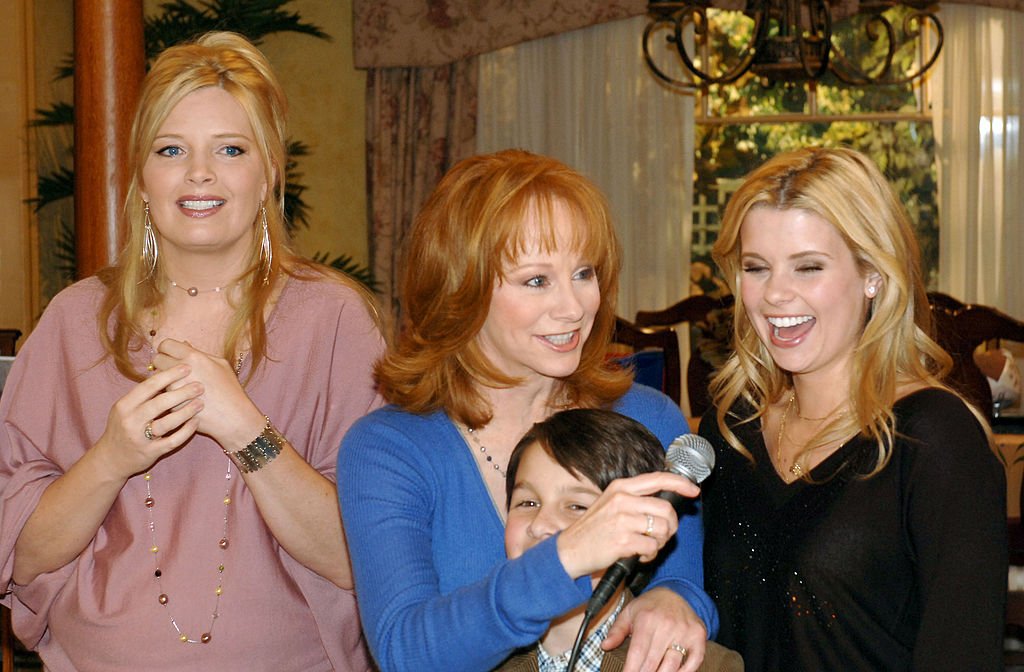 ---
18. REBA MCENTIRE'S HISTORY OF CHAMPIONS 
It seems like Rebe Mcentire has some award-winning blood running in her family. Not only were most of them gifted musically, but her grandfather, John Wesley McEntire, was a lasso champion, winning the Steer Roping World Champion in 1934. Her dad followed suit, winning the title three times.
It's not surprising then that Miss Reba went on to win a few titles herself. It might not have been the same as her family members, but the accolades were impressive none the less. Reba bagged three Grammys and six Country Music Awards. Not bad, Reba, not bad!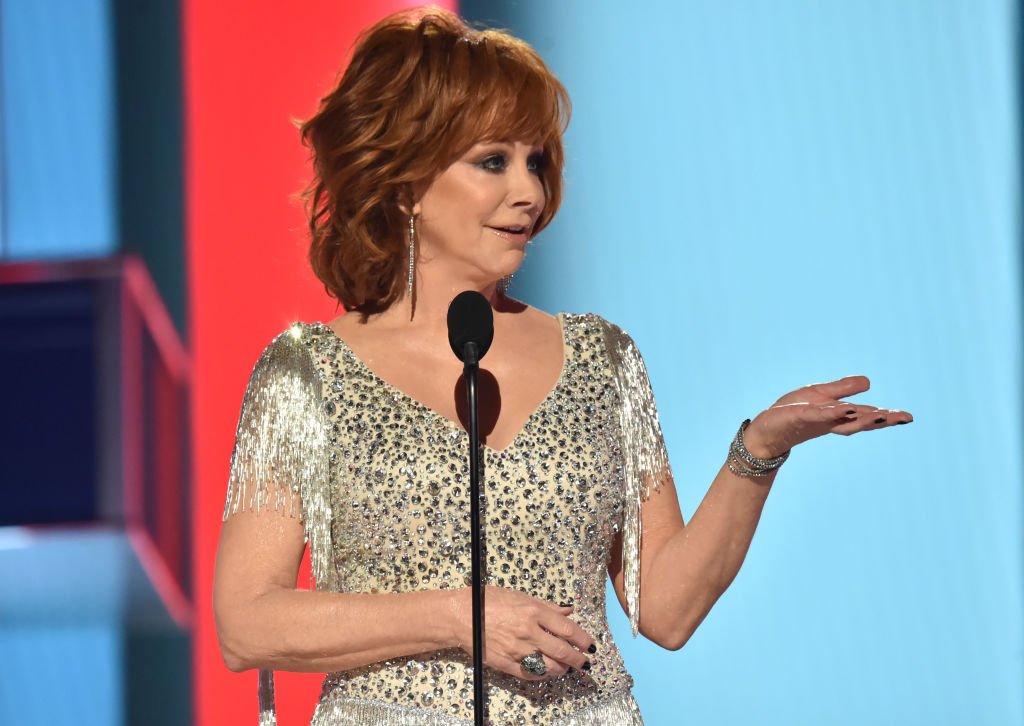 ---
17. REBA'S ON-SCREEN DEBUT 
Fans may not know that Reba's film debut came long before she gained her TV series. Her first appearance was in none other than the cult movie, Tremors back in the 90s. The hit movies might not have shot her to fame instantly, but it sure did create a good foundation for the multitalented performer.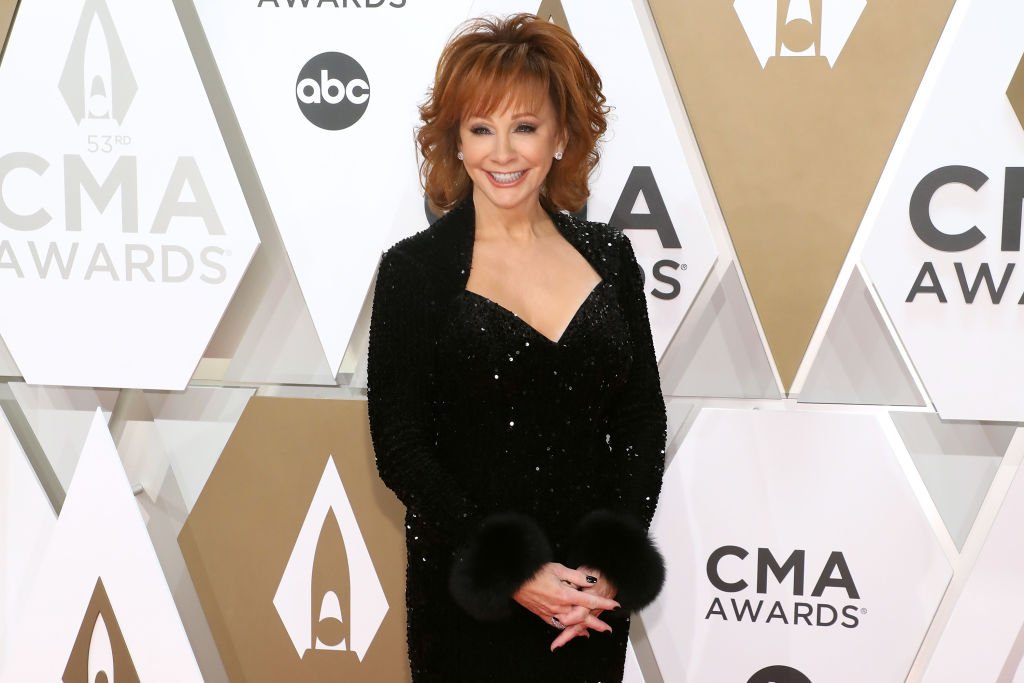 ---
16. THE SHOW WAS ALMOST CALLED 'SALLY' 
The show might seem to have Reba all written over it now, but that was not the original idea. At first, Sally Field was set to play the leading role, and consequently, the show was titled, "Sally." Reba was lucky enough to read the script and swoop in on the production when deals with Sally fell through. 
---
15. REBA THE FASHION QUEEN 
If there is one undeniable fact about Reba McEntire, it is her diverse array of skills. Not only is she a singer and an actress, but she also dipped her finger into fashion design. The star created an impressive line of clothes called The 'Reba' collection that is on sale all over America.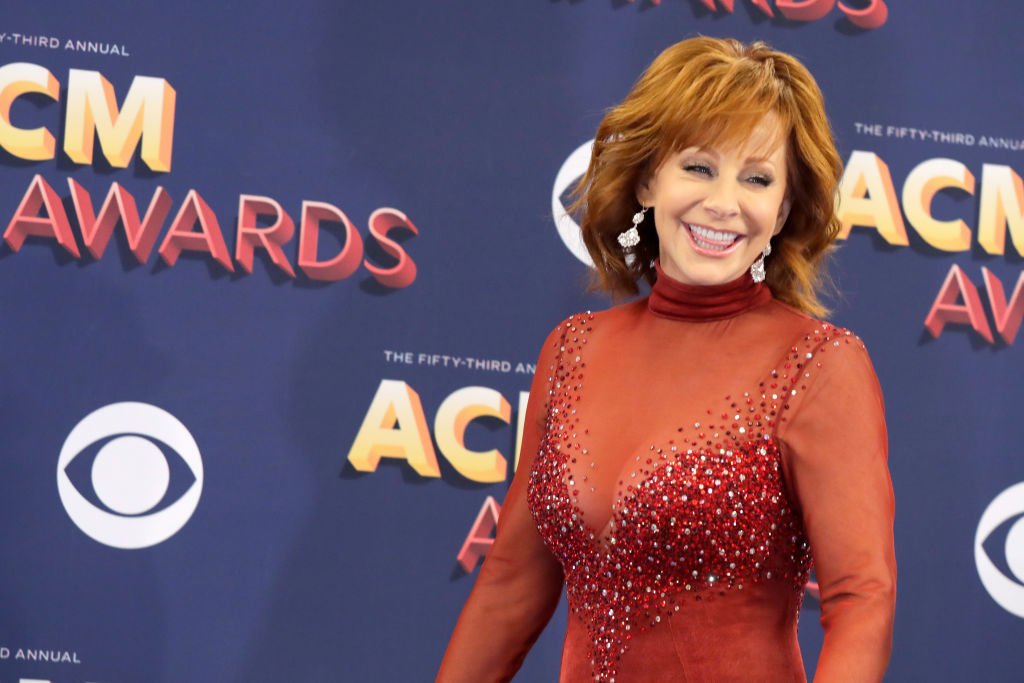 She shared the following comment about her fashion line, "Women should feel terrific and confident about how they look each moment of their lives and the clothes that we wear play a huge role in evoking these feelings. I created 'Reba' to help women achieve this."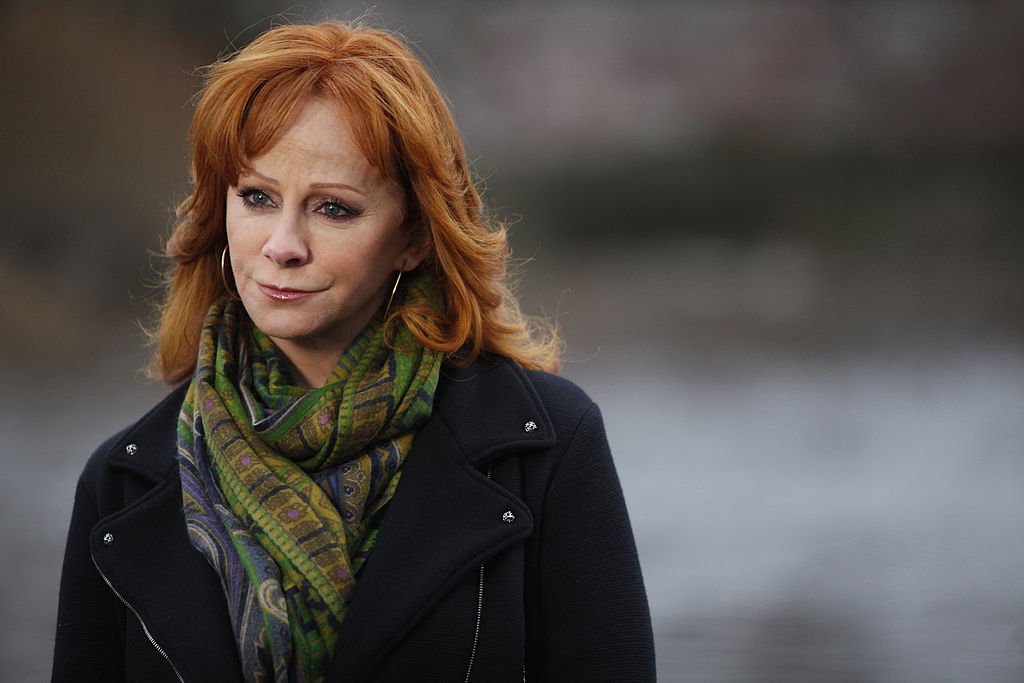 ---
14. WHAT IS REBA'S CHEAT MEAL? 
Reba McEntire has a rigorous training and eating schedule to keep her on top of her game. But now and again, she indulges in her favorite cheat meal. It is, of course, Corn dogs! The star also enjoys delicious "beans and cornbread, fried potatoes and iced tea."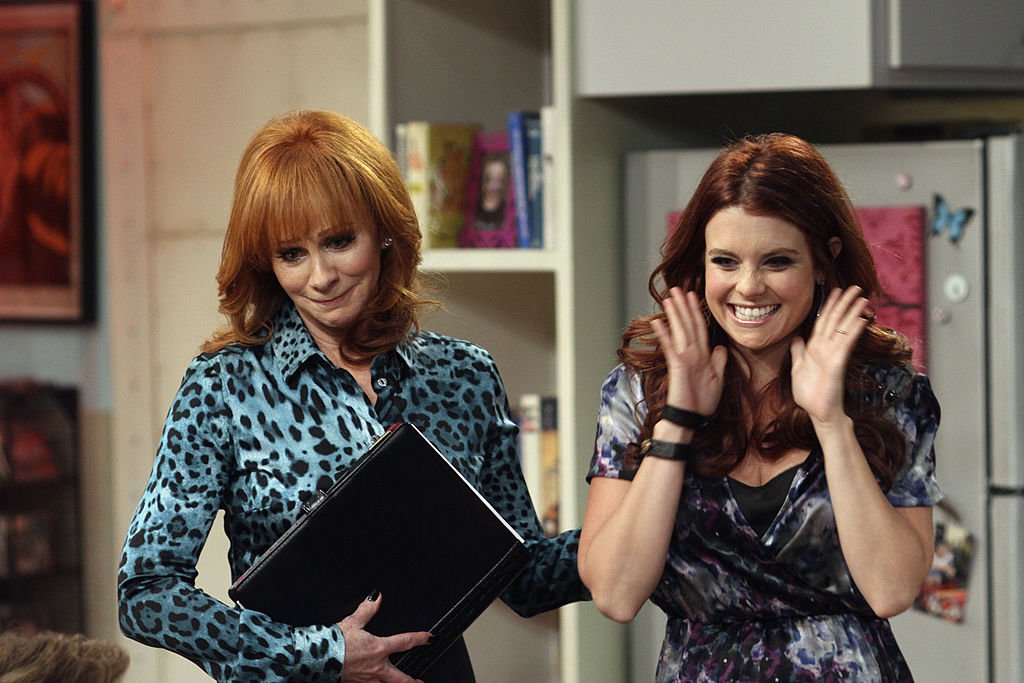 ---
13. THE SHOW WAS FILMED IN TEXAS  
Did you know that the house used in the exterior shots for the beloved Reba television series was shot at 13522 Butterfly Lane, Houston, Texas? Fans have been known to walk by that location now and again to get a glimpse of their good ole favorite program.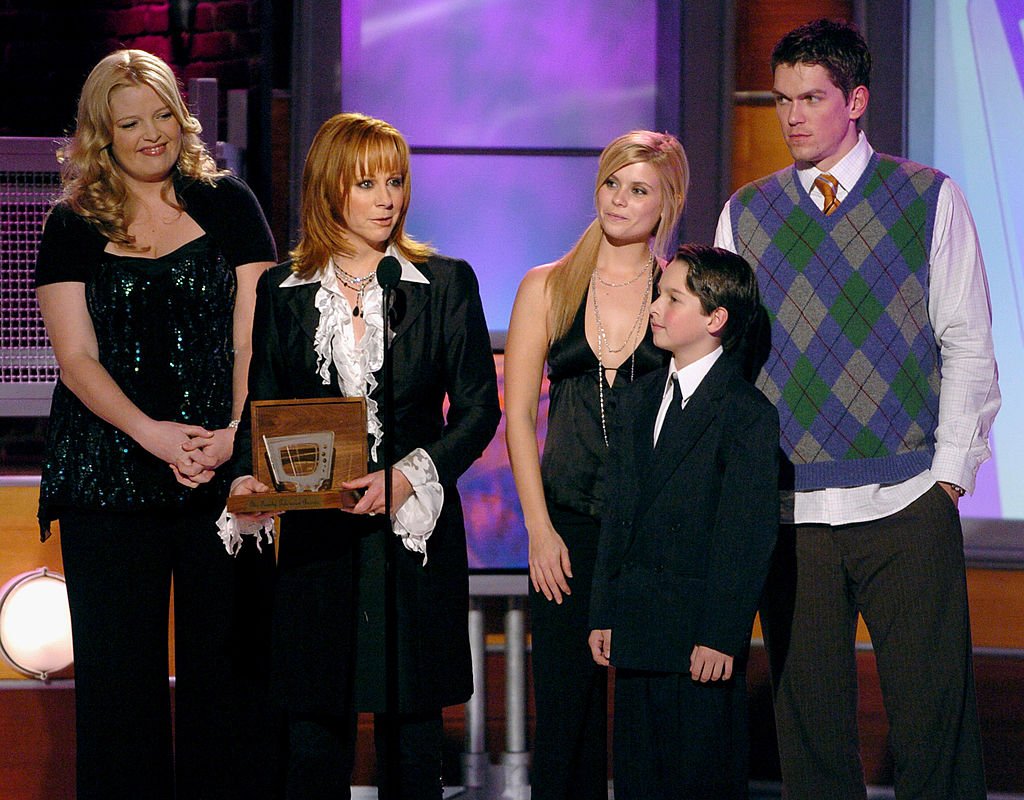 ---
12. THE TRUTH ABOUT REBA AND BARBARA JEAN'S RELATIONSHIP 
Fans of the series saw the bond between Reba's character and Barbra Jean grow despite the various rough patches they faced. The duo didn't want to acknowledge their close friendship, but audiences leaped with joy when Reba finally called Barb, her best friend, during the very last episode of the show.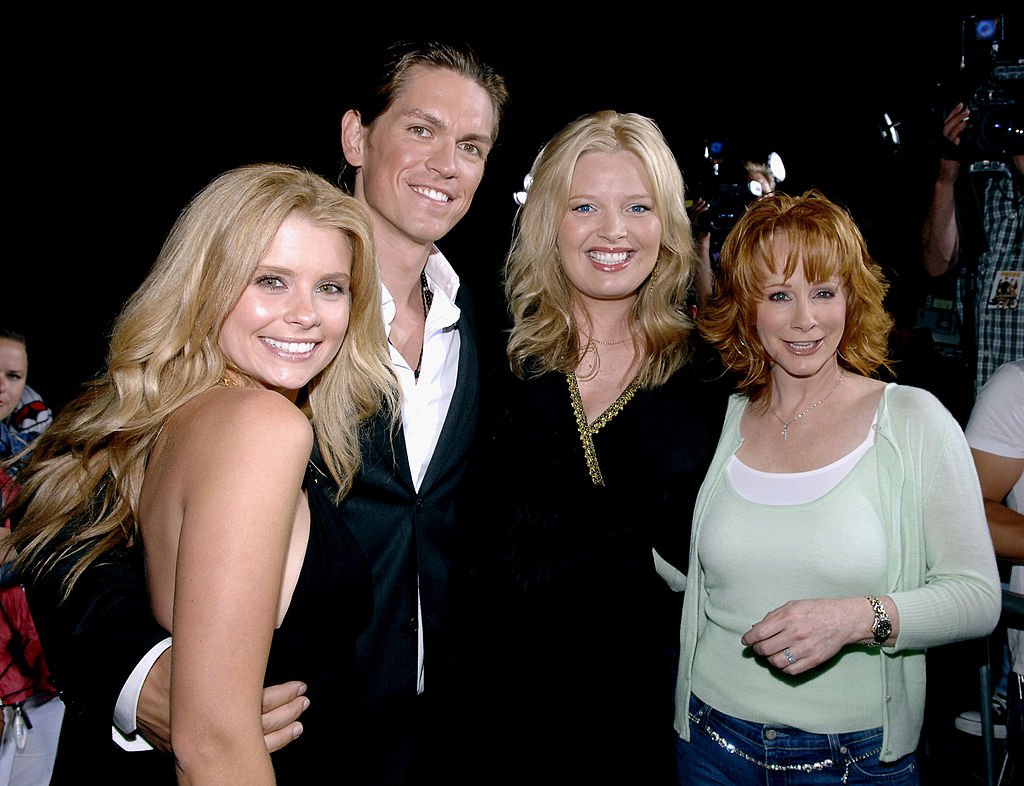 ---
11. HOW DID REBA'S RATINGS SKYROCKET? 
Did you know that Reba set a new all-time viewership record for any Friday night show on its channel? That's right; the series gained so much success and attention that it became the highest-rated sitcom on the network. In addition to this, Reba re-runs did better than most of the network's other shows at the time!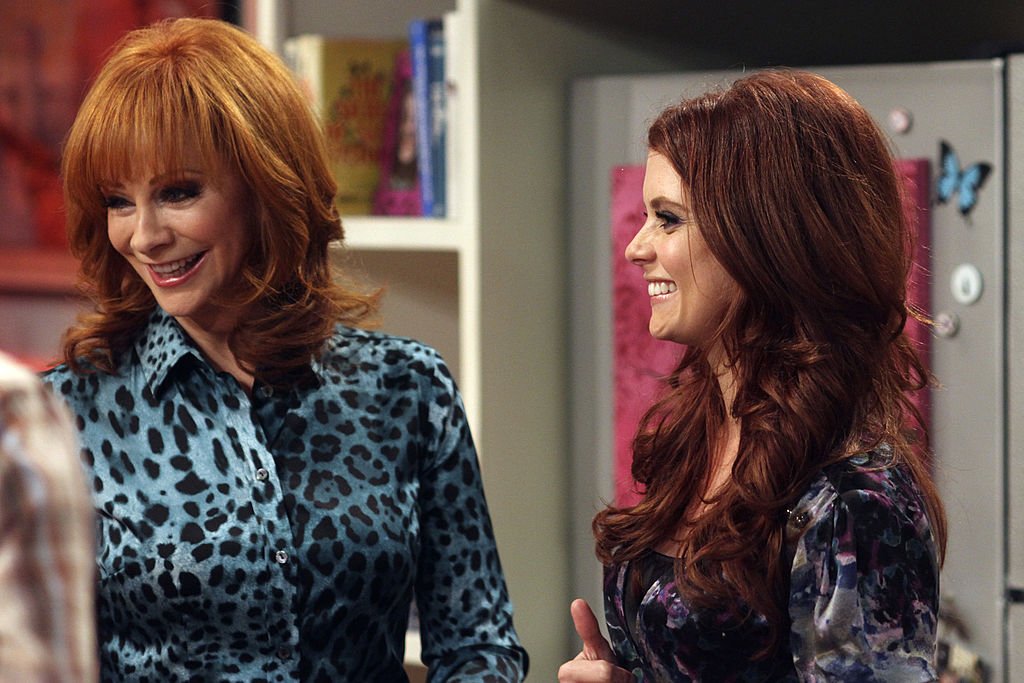 ---
10. REBA'S MOST IMPRESSIVE AWARD
Of all the impressive awards under Reba's belt, there is one that stands above the rest. In 2010 she was honored with a National Artistic Achievement Award. The singer and actress became one of the very few stars to gain this privilege alongside the likes of Stevie Wonder, Josh Groban, and Gloria Estefan!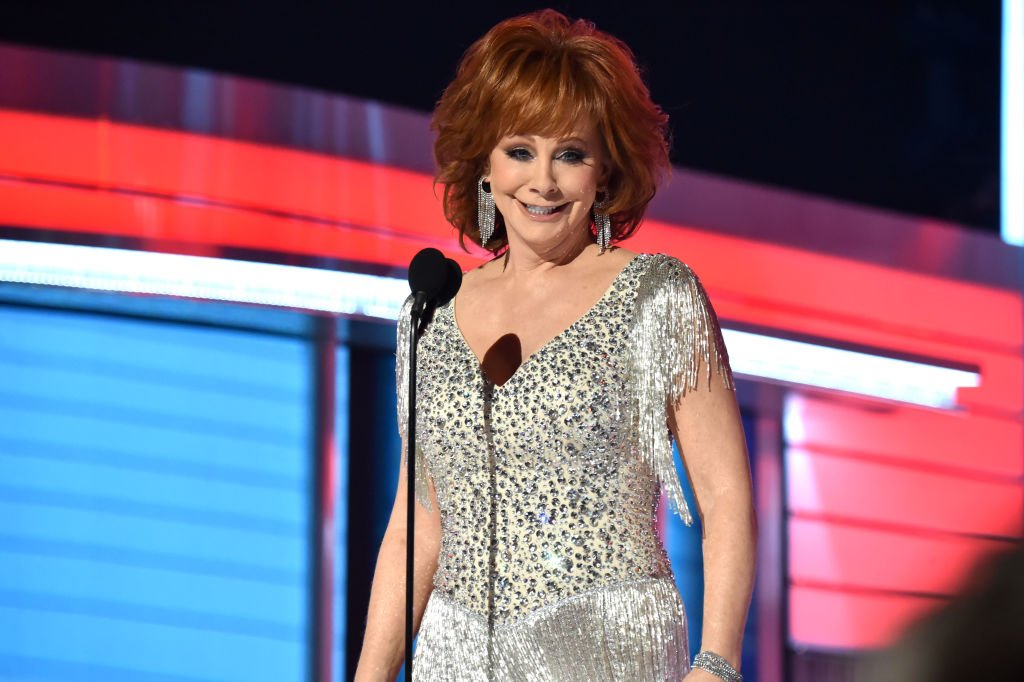 ---
9. THE REBA CAST BECOMES REAL LIFE BRIDESMAIDS  
Castmembers often become friends off-screen, and this certainly was the case for Reba. Both Reba McEntire and Melissa Peterman were bridesmaids for their on-screen family, JoAnna Garcia. She tied the knot with the professional baseball player Nick Swisher in 2010, and her girls were right there by her side!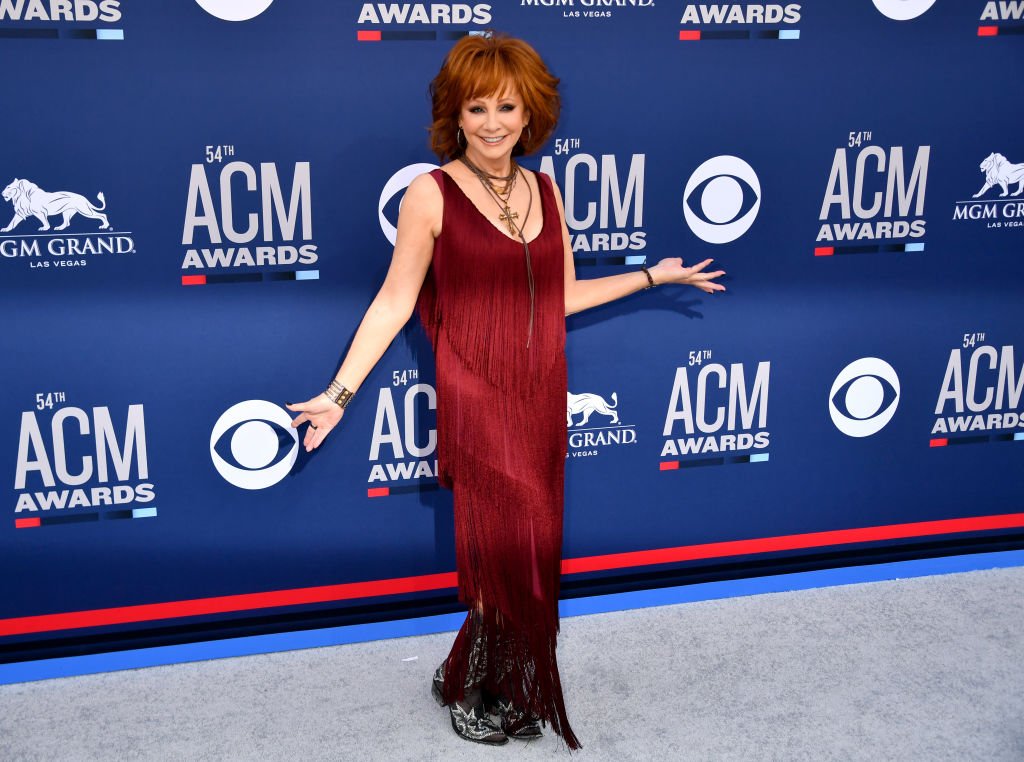 ---
8. THREE OPENING CREDITS FOR THE BELOVED SHOW 
Loyal fans of Reba may have noticed that the show had three different opening credit sequences initially. Each of them featured a theme song in its first three seasons. Why was this? Well, they recorded new opening credits photography in the first few seasons but stopped doing this by season four.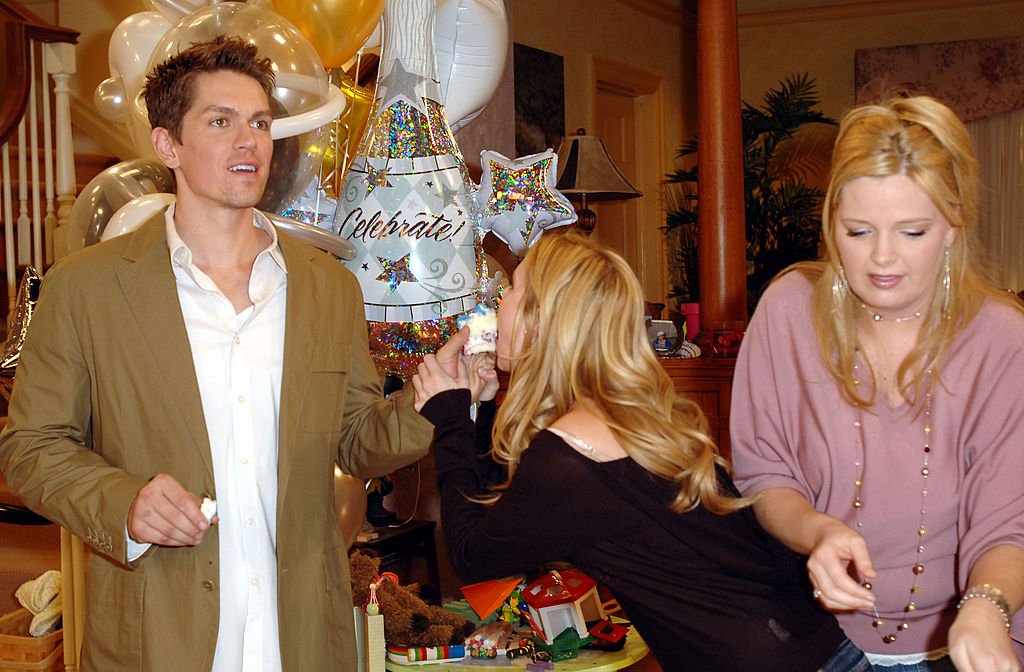 ---
7. WHAT HAPPENED TO REBA'S 'KYRA'?
Scarlett Pomers, aka Kyra Hart, who played Reba's daughter, was there one minute and gone the next. Viewers were curious as to what happened to the actress as she vanished for most of season five. It turns out the star was dealing with health concerns and only returned once she got things under control. We're glad she made a full recovery!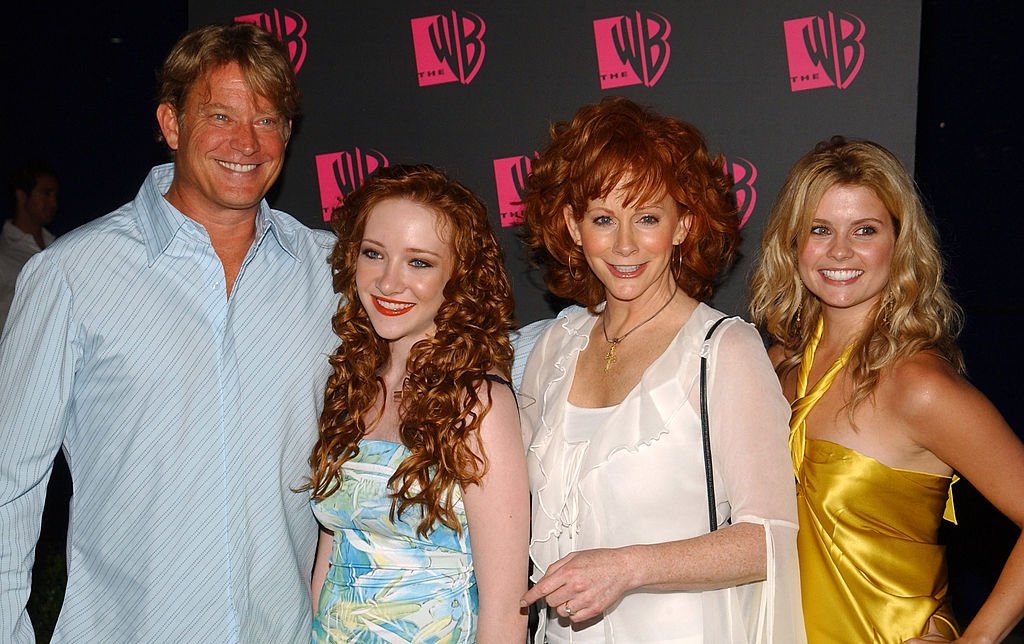 ---
6. A WELL HIDDEN ON-SCREEN PREGNANCY  
Season five, episode seven, "Have Your Cake," concealed a massive secret at the time. Melissa Peterman, who played, Barbra Jean, was plumper than usual, and there was one main reason for this. She has recently been pregnant! When Brock (Christopher Rich) tells her she needs to lose some weight, it was a comical little hint at this!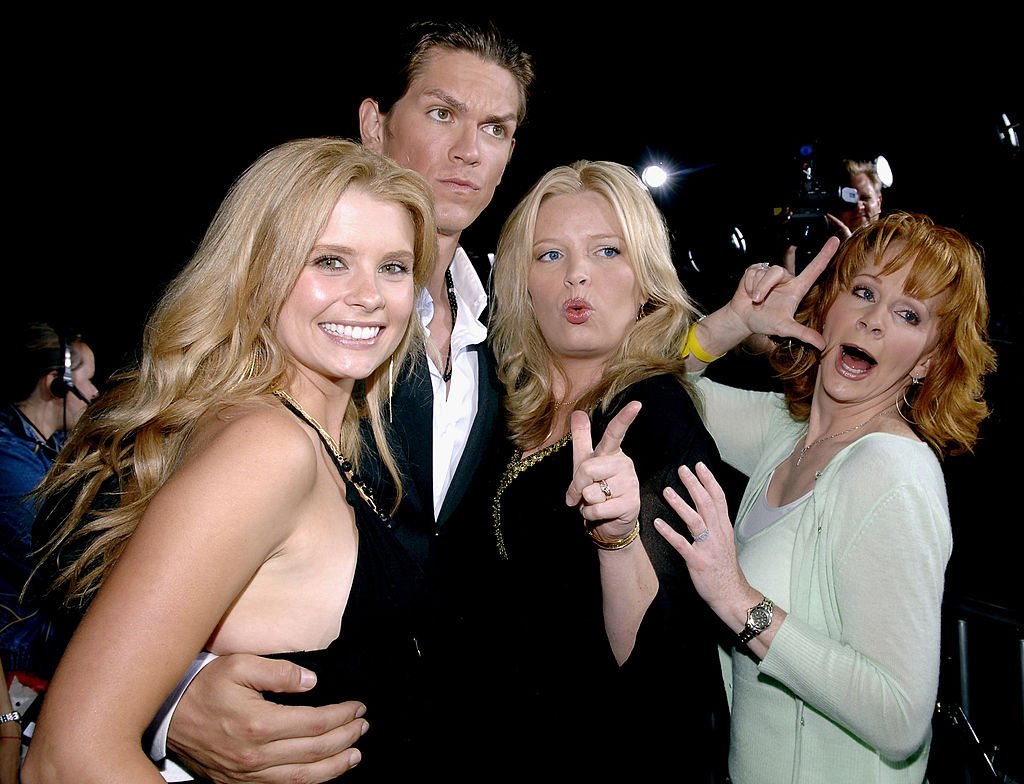 ---
5. WHICH CHARACTERS MADE A MUSIC VIDEO TOGETHER? 
JoAnna Garcia's character Cheyenne and Steve Howey's character Van gave fans the perfect love story on 'Reba'. Their romance was one of a kind, and it turned into much more than that. The pair starred in a music video, "Every Other Weekend," for the one and only Reba McEntire along with Kenny Chesney.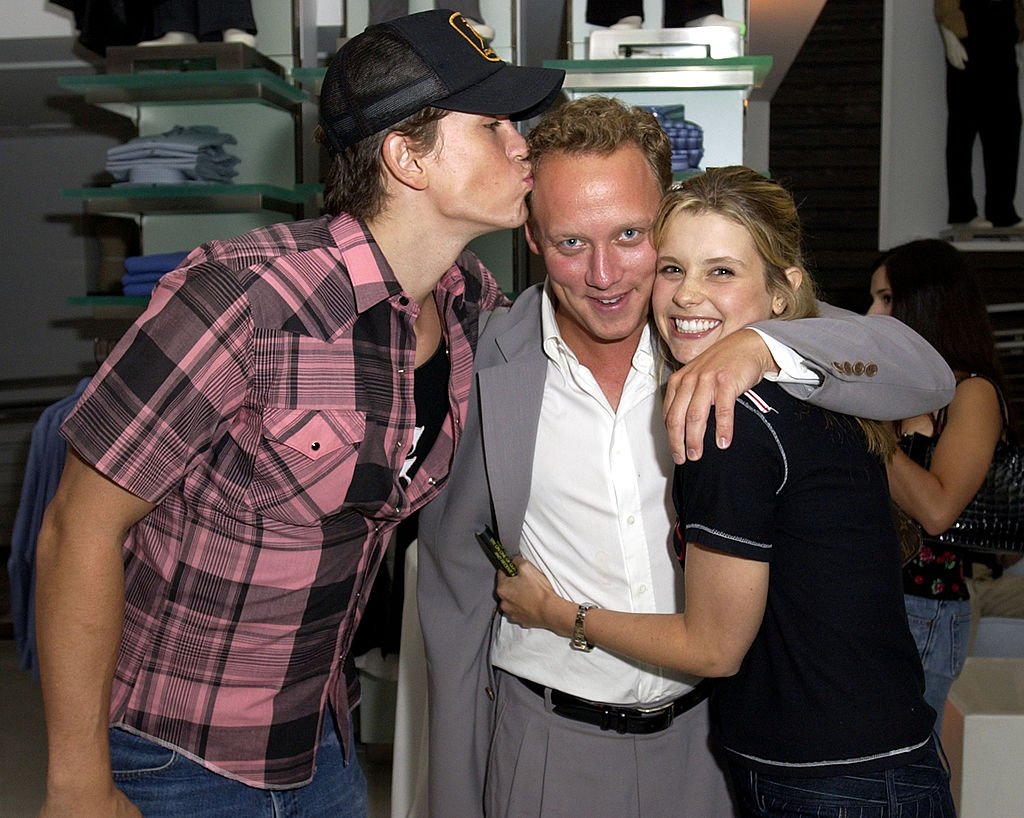 ---
4. REBA AND BARBARA JEAN ARE BFFS FOREVER 
Reba and Barbara worked together for six years, and this is how they developed a genuine and longlasting friendship both on and off of the Reba set. They still consider each other some of the nearest and dearest friends they have ever had. Barb often still attends her besties concerts and stands out as a diehard fan!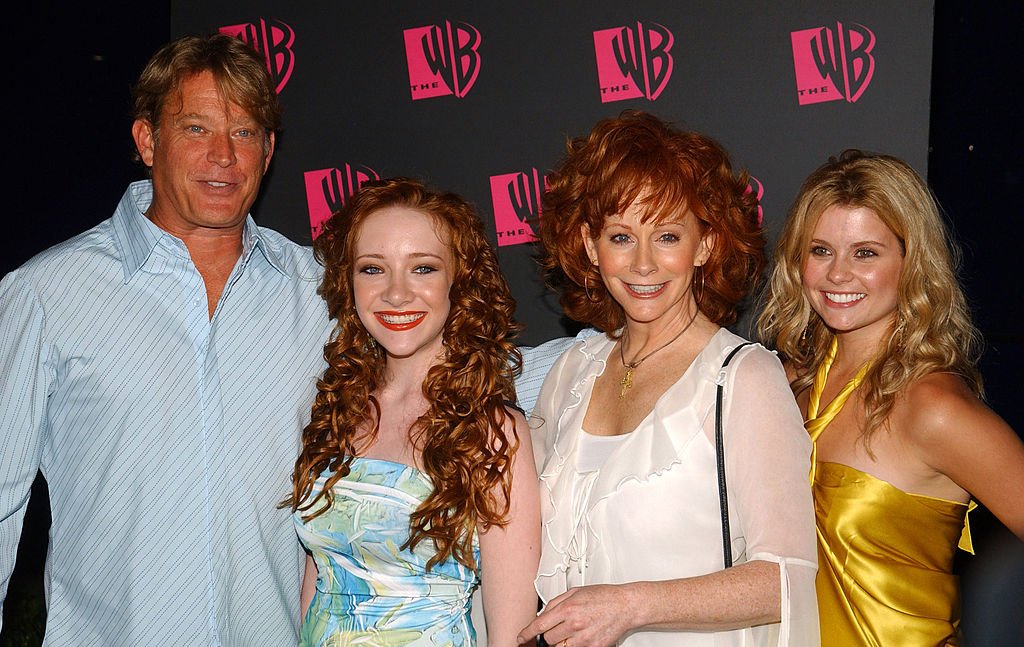 ---
3. REBA MCENTIRE GIVES HER AUTOGRAPH TO FANS 
Reba's fan page reveals some pretty exciting information. If you send the star big, stamped envelope with paid return postage to the following address: "REBA'S BUSINESS, INC. PO BOX 150289 Nashville, TN 37215" you will receive an autograph from her in return. How cool!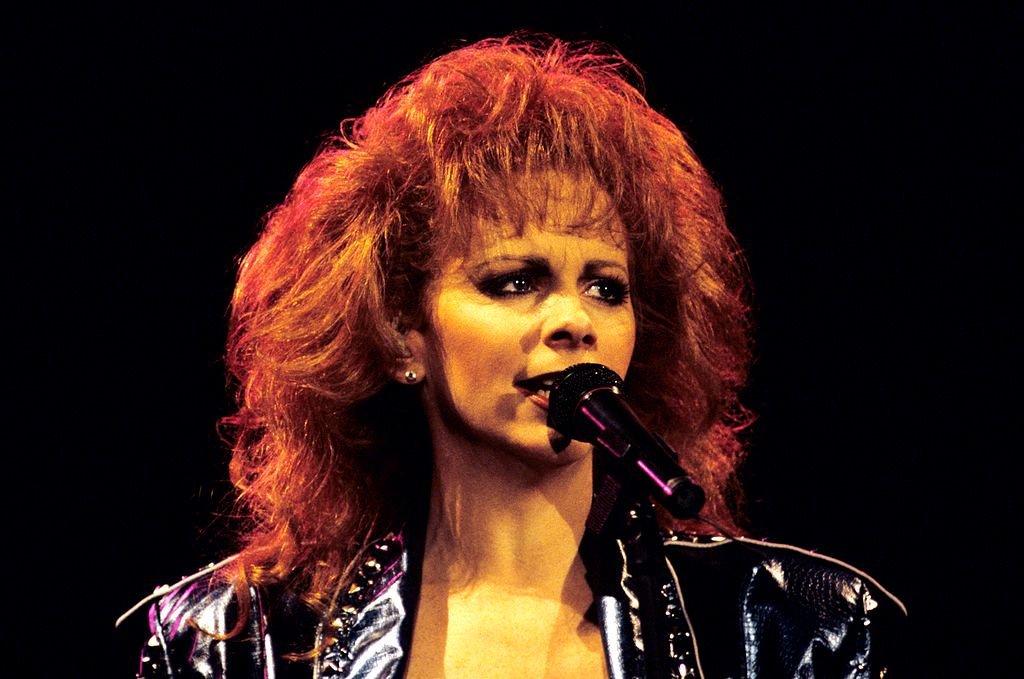 ---
2. REBA FANS CAN TIE THE KNOT ON HER ESTATE 
Did you know that you could potentially tie the knot at one of Reba's former estates? That's right; back in 2017, her 83-acre Starstruck Farms estate near Nashville was bought by an entrepreneur for just over $3 million. The estate has since been renamed to Cherokee Dock, complete with stables and a pool house!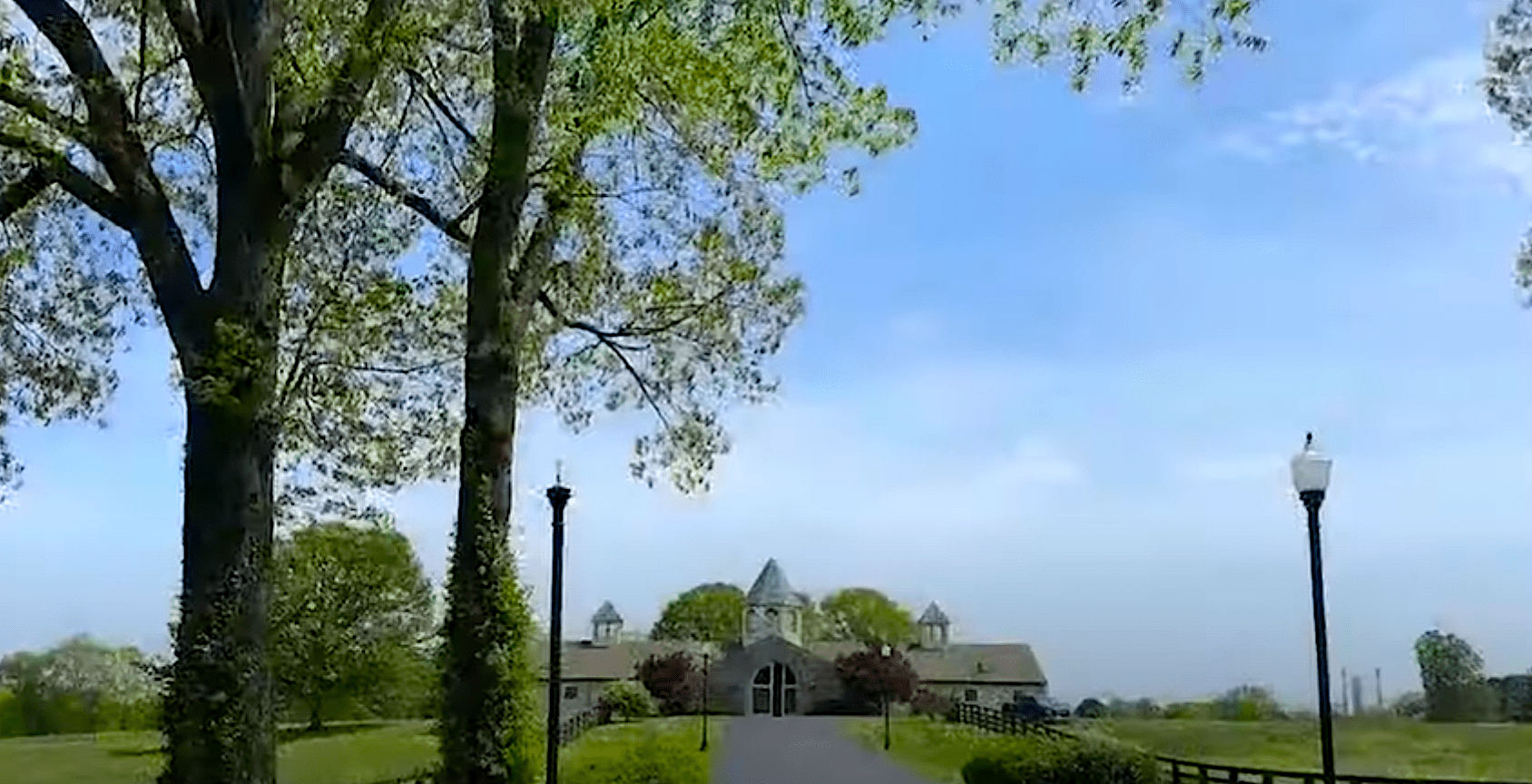 This exciting venue, which is both a luxury estate with a mix of the country, can be rented out for an array of events. From weddings, family reunions, corporate retreats, to songwriter festivals, this is the perfect place to enjoy some significant downtime alongside Reba's former Southern colonial home.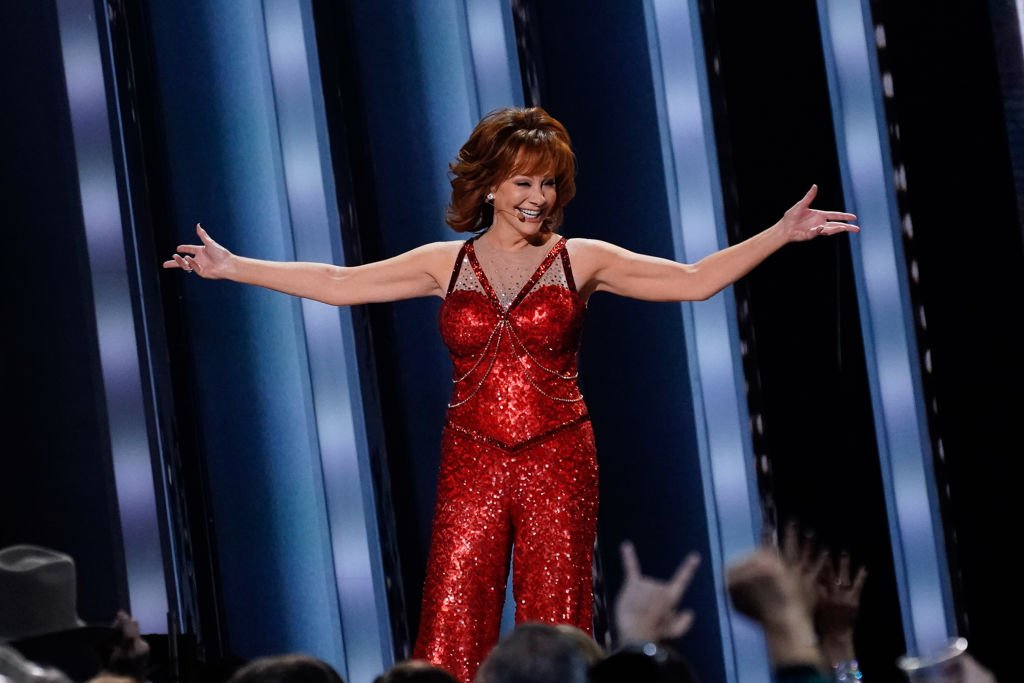 ---
1. REBA WAS ALMOST CAST IN TITANIC 
This most surprising fact about Miss Reba has to be the massive role she "missed" out on. The country queen was meant to star as the Unsinkable Molly Brown in 'Titanic!' Her role in the James Cameron blockbuster was confirmed until it clashed with her tour dates and sitcom, Reba.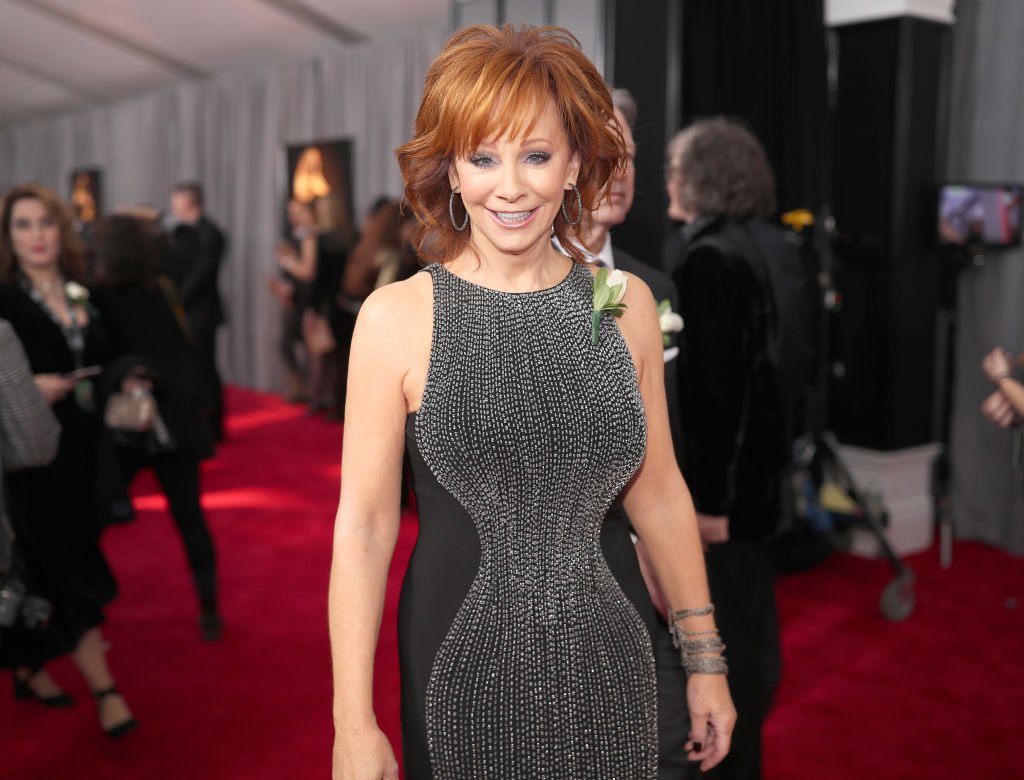 The entertainer is candid about why she gave up the role. She expressed, "I turned it down because they kept moving my schedule, and we had arenas booked. And then I had 75 people on payroll out there, and we were doing concerts, concerts, concerts, three or four a weekend."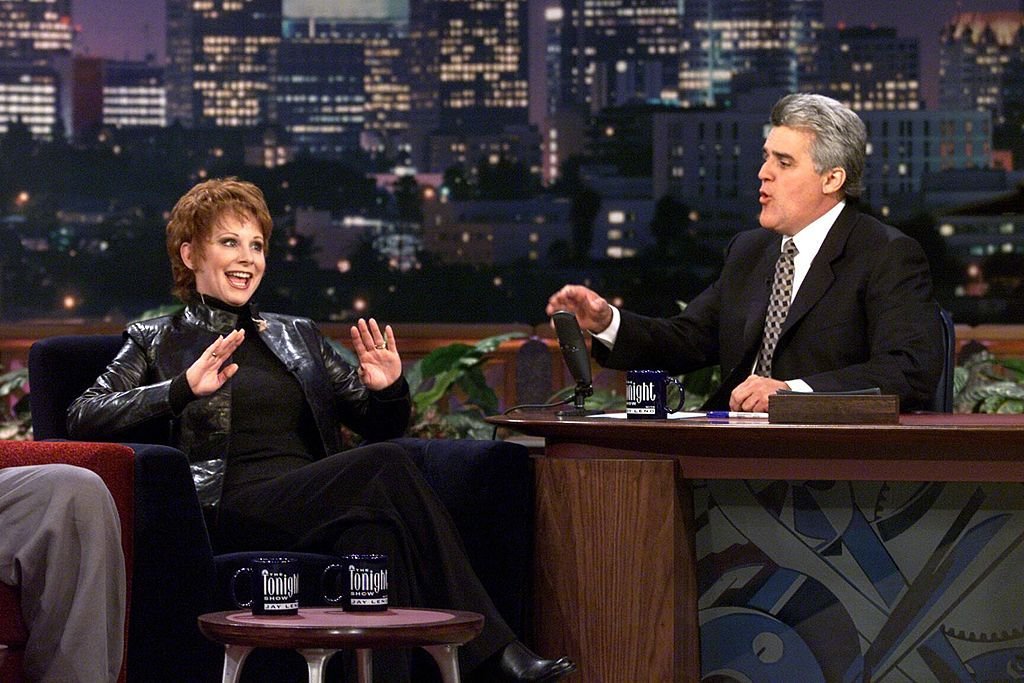 Wow! What a phenomenal series inspired by an equally marvelous woman. Her life and achievements are a testament to her success. What do you think about Reba, and will you be rewatching it anytime soon? Leave us a comment and click the share button if you liked this article. 
ⓘ The information in this article is not intended or implied to be a substitute for professional medical advice, diagnosis or treatment. All content, including text, and images contained on, or available through this ENG.AMOMAMA.COM is for general information purposes only. ENG.AMOMAMA.COM does not take responsibility for any action taken as a result of reading this article. Before undertaking any course of treatment please consult with your healthcare provider.