20 Facts About National Treasure, Living Legend, Queen Of The Queens, Dolly Parton!
What can we even say about Dolly Parton that hasn't been said already? She's honest, campy, funny, intelligent, and unapologetically herself. Maybe that is why the younger generations are following her like a Queen, and, at the age of 74, that is something that she surely should be proud of. But why is that? Find out the reasons why Dolly Parton is still making the headlines and growing her fan base every single day!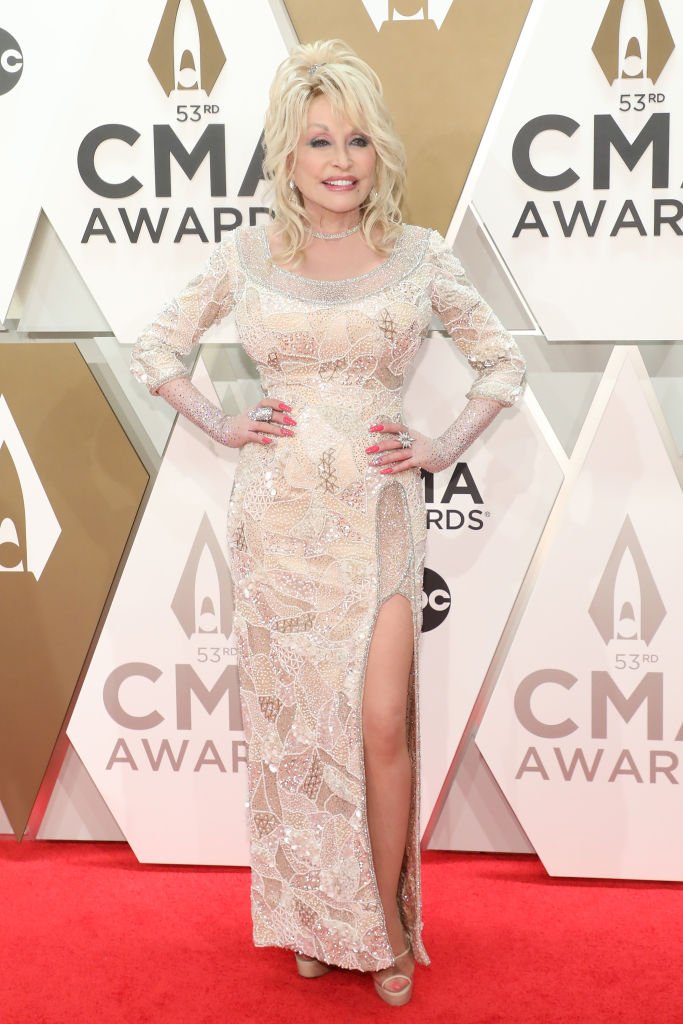 ---
DOLLY PARTON: A STAR IS BORN, AND REBORN, AND REBORN YET AGAIN
1946 was the year that brought us the woman who would lead thousands through her country songs, and thankfully we are still here to witness how she continues to amaze us all. Dolly is now 74 years old, probably the age of many grandmothers out there, but she doesn't let her age stop her from keeping up with the times.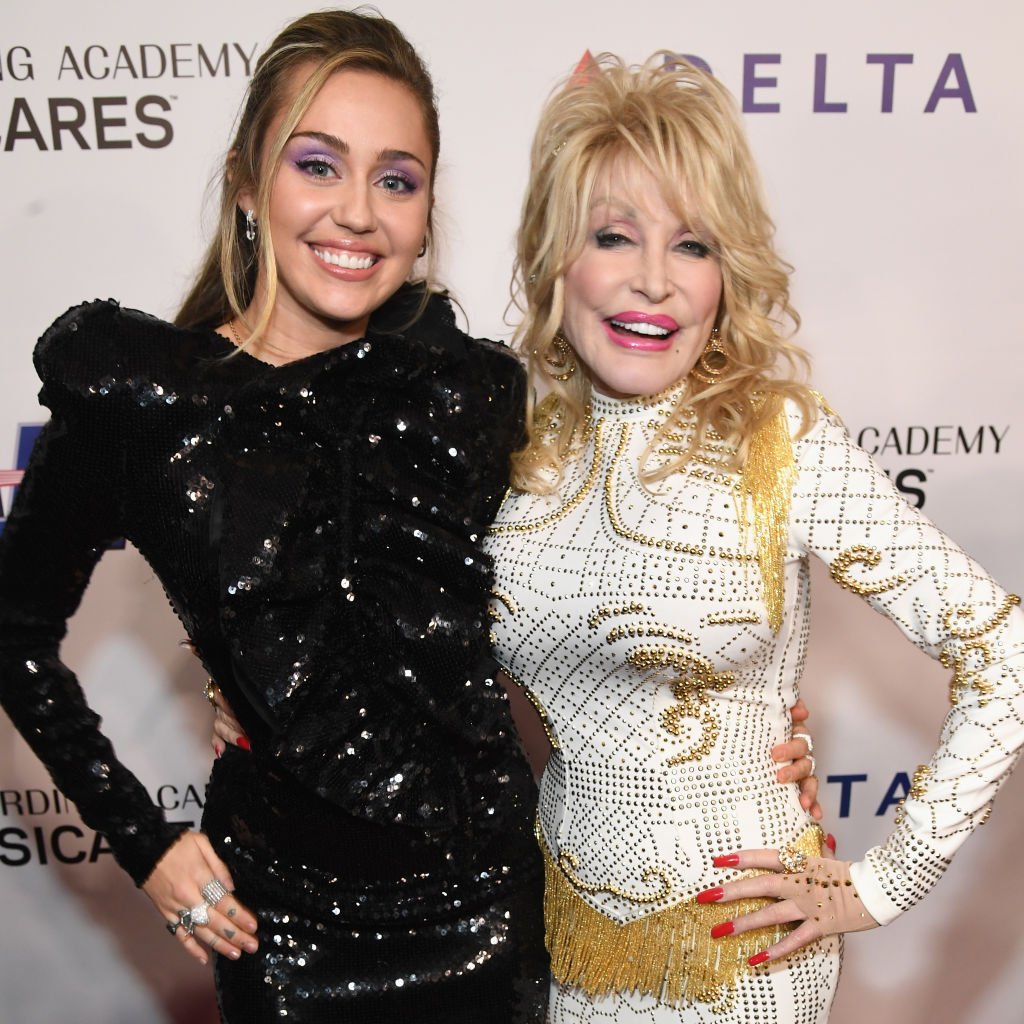 During the last couple of years, she expanded her amusement park, recorded a new album, went on one of her largest tours, and all of this while still being as gracious as ever! Parton keeps on giving us what we didn't even know we needed, and that's one of the reasons we love her. Find out the other 20!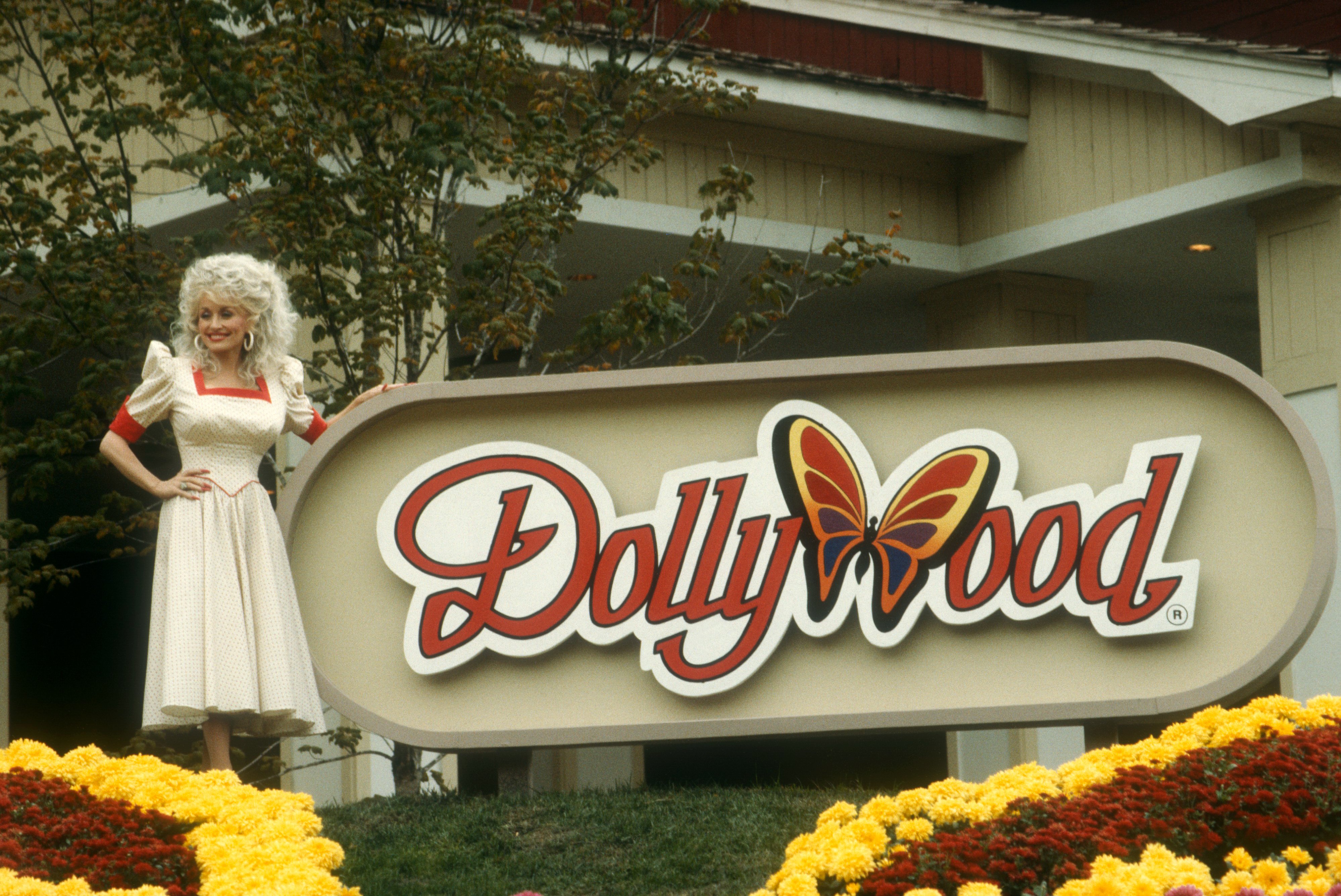 ---
20. TALENTED MUSICIAN, CARING HUMAN
With a career that has been roaring for the past five decades, Dolly keeps being as relevant as ever. Having a legion of fans all over the world, her ability, and talent to write songs that are always pertinent to her listeners' feelings is one of a kind.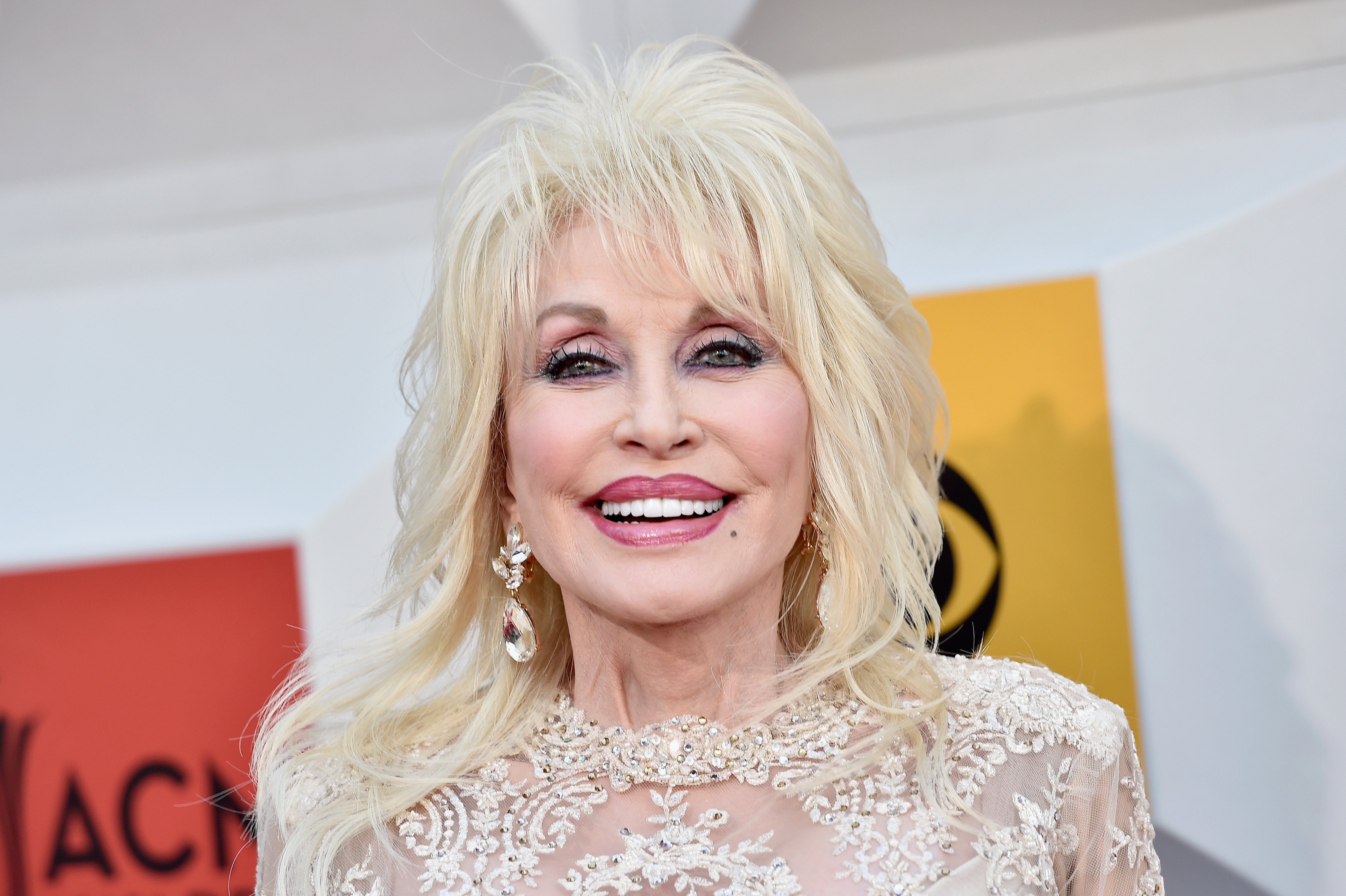 Apart from being an amazing music artist, she is an incredible human. Parton's amusement park in Tennessee was built to bring employment to that region while making sure that everyone has a joyful experience. Everything she does has a purpose, usually one that will bring happiness to those around her, and that is why she is so loved.
---
19. SHE OVERCOMES WHATEVER SHE NEEDS TO 
Right at the beginning of her career, Dolly Parton has faced criticism due to being a woman and for the way she looks, however, she didn't let that stop her and, in fact, took it as her strength. She has become one of the few music artists who are still loved and embraced even after years of work.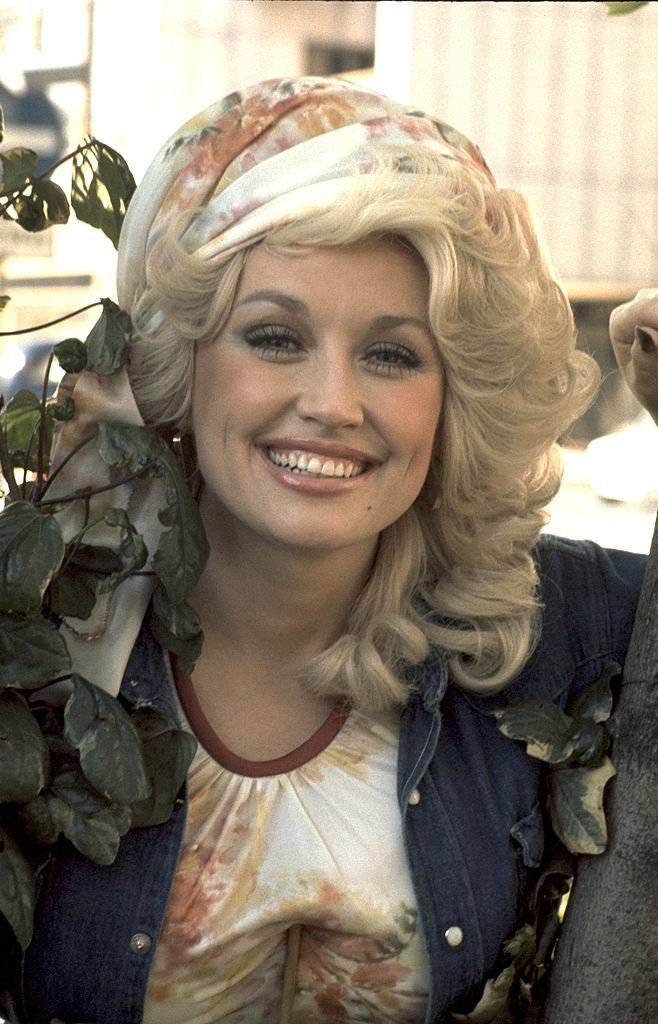 Dolly is one of the artists who paved the way for women in the entertainment industry, never being apologetic about who she is. Being a successful musician, songwriter, actress, producer, and entrepreneur, Dolly Parton's career has led her to win a vast number of awards, being celebrated by people all around the world.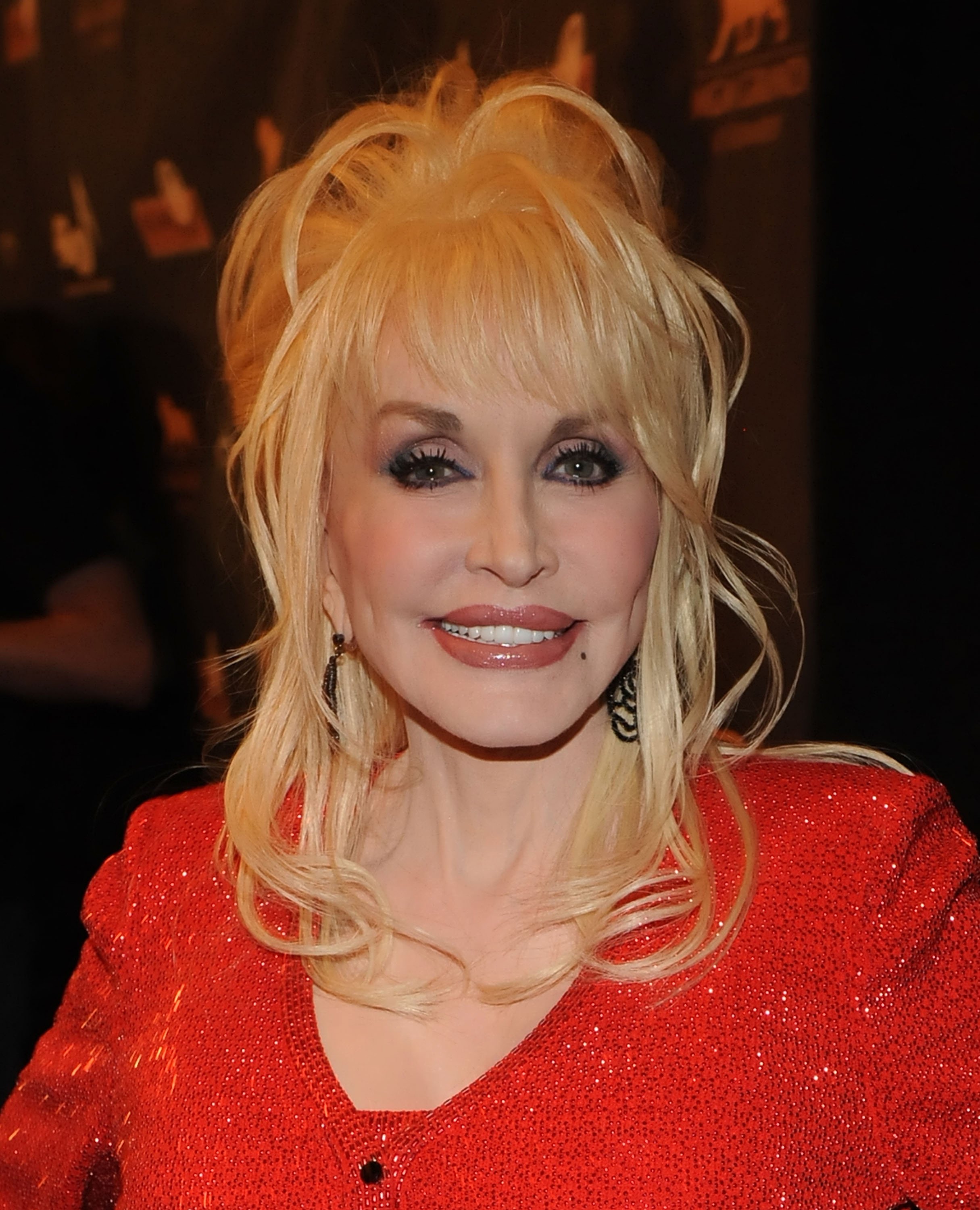 ---
18. GIVING BACK TO OTHERS: ONE BOOK AT A TIME
Parton is known for being happy to give back to others, and she has been responsible for several charity programs. The most well-known is the Imagination Library, a project she started in 1995 in order to promote literacy in her home state, which has become the largest literacy non-profit organization in the world.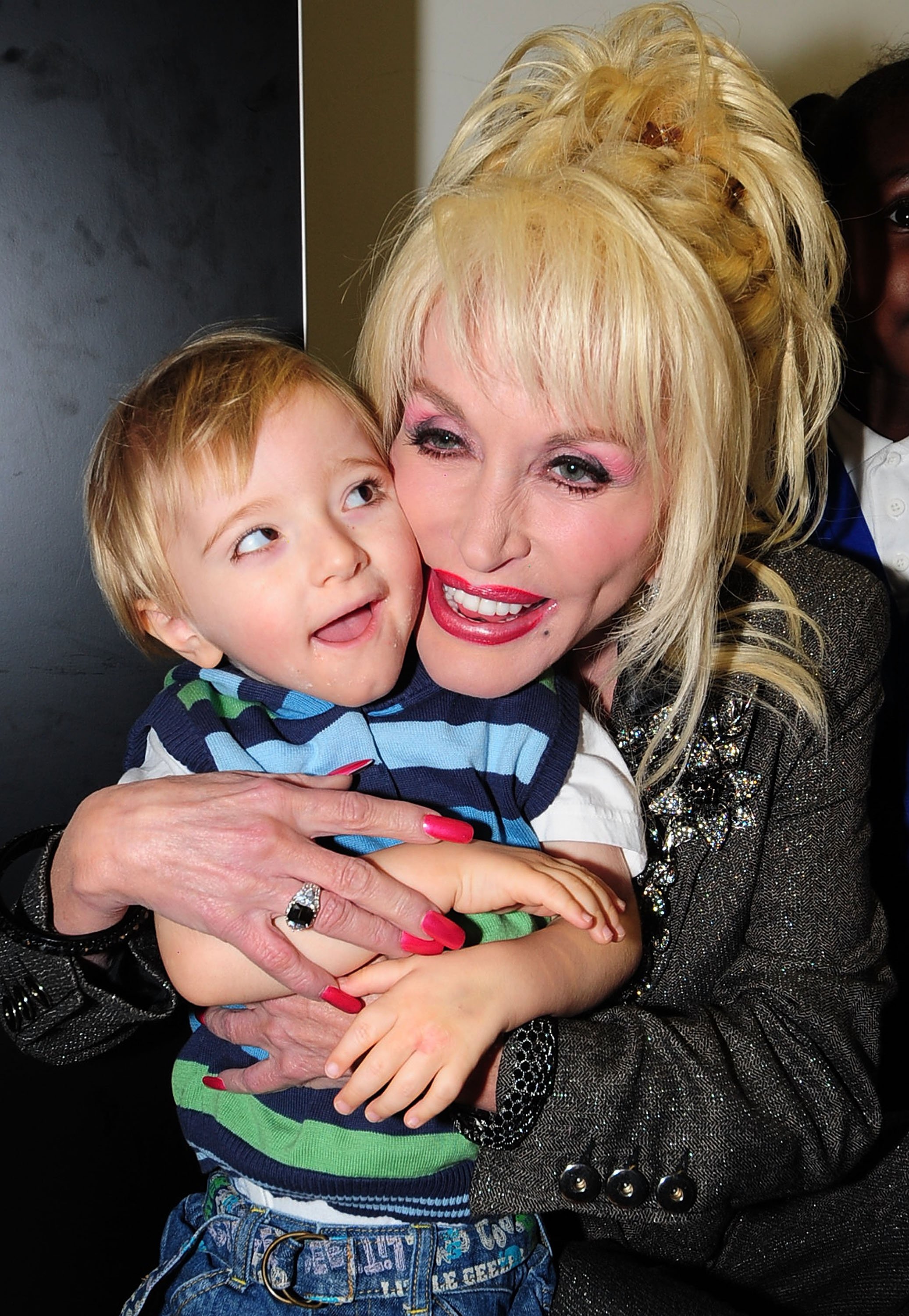 The Imagination Library has reached almost a million children across the US, the United Kingdom, and Canada, who have received a book a month since the moment they were born until they turn 5 years old. Parton's goal was to instill a passion for reading and instigate creativity from a young age.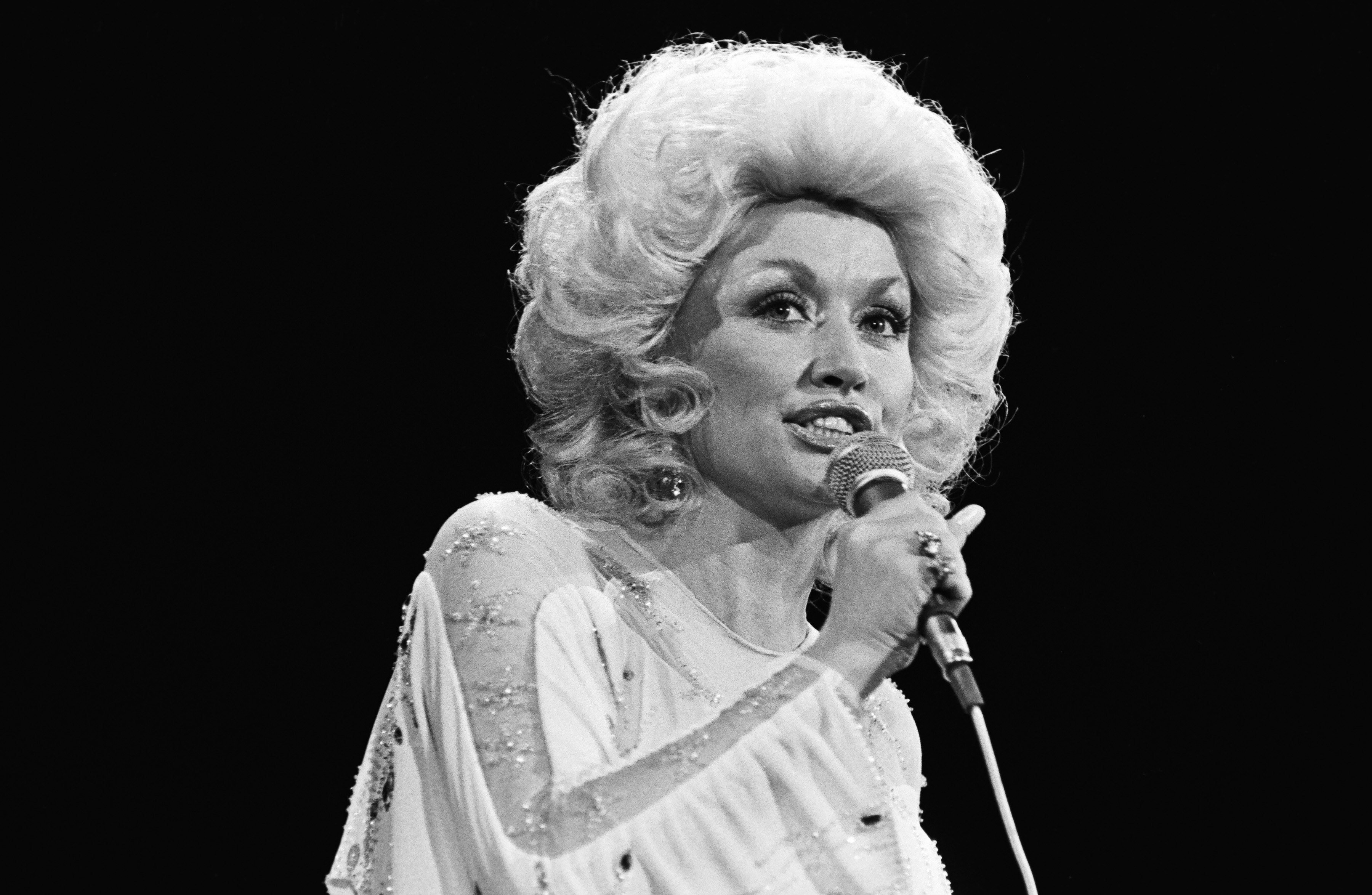 ---
17. SHE IS A RESPONSIBLE MEMBER OF SOCIETY
It is no secret that Parton has often used her wealth to assist her community and the same happened when the world began fighting the COVID-19 pandemic. The country-music legend has donated $1 million to Vanderbilt University Medical Center to support the research on this field.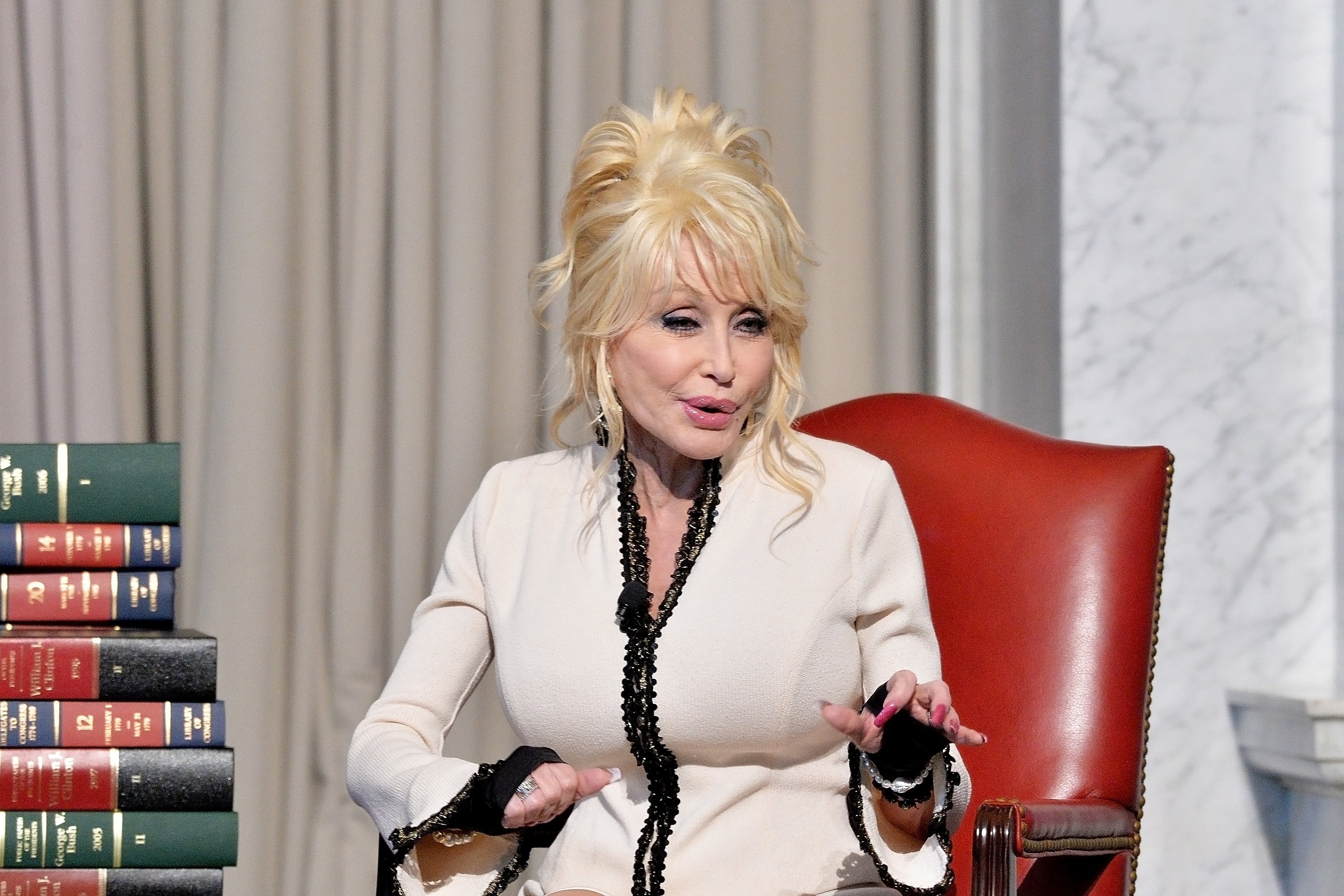 "My longtime friend Dr. Naji Abumrad, who's been involved in research at Vanderbilt for many years, informed me that they were making some exciting advancements towards research of the coronavirus for a cure. I am making a donation of $1 million to Vanderbilt towards that research and to encourage people that can afford it to make donations," she said.
---
16. HER WITTY HUMOR GIVES US LIFE
There have been many occasions when Dolly made us laugh, and even some when she made herself laugh, and we are all blessed to have access to the internet and Parton's jokes. She has been making witty comments on social issues, events, herself, keeping everyone around her with a smile on their face.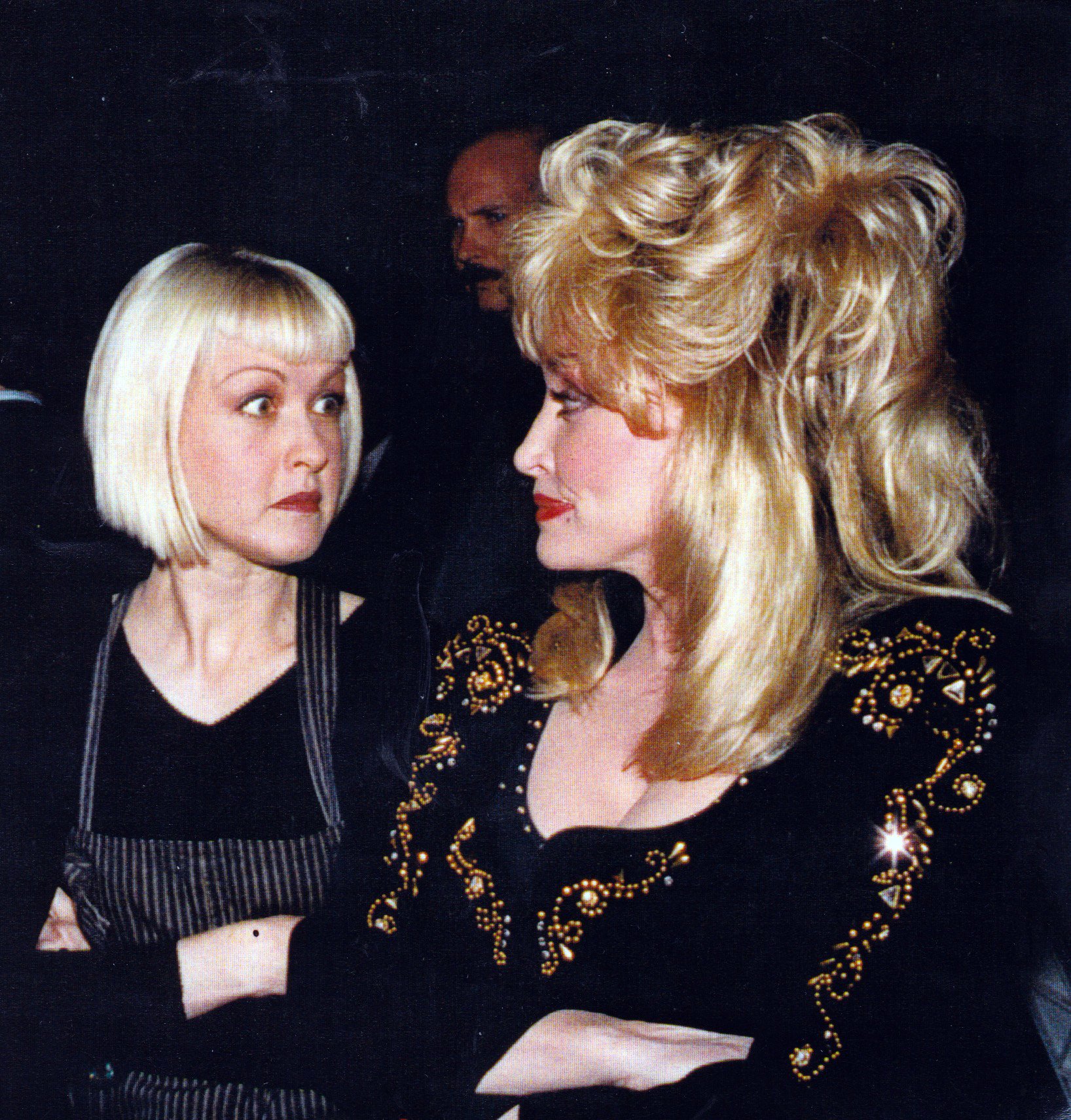 Her self-deprecating humor gives us life, mostly because she clearly shows that you can love yourself in spite of your faults. Parton's reaction to critics tends to always be funny, "I tried every diet in the book. I tried some that weren't in the book. Then I tried eating the book and it tasted better than most of the diets!" 
---
15. TALENTED, FUNNY, AND BUSINESS SMART
Parton is not afraid to say no to a bad deal, even when other people might not understand why. One of her best business decisions was to tell Elvis Presley no when he wanted to record her son "I Will Always Love You". Apparently, Presley's manager requested half of the publishing rights and Parton was having none of it.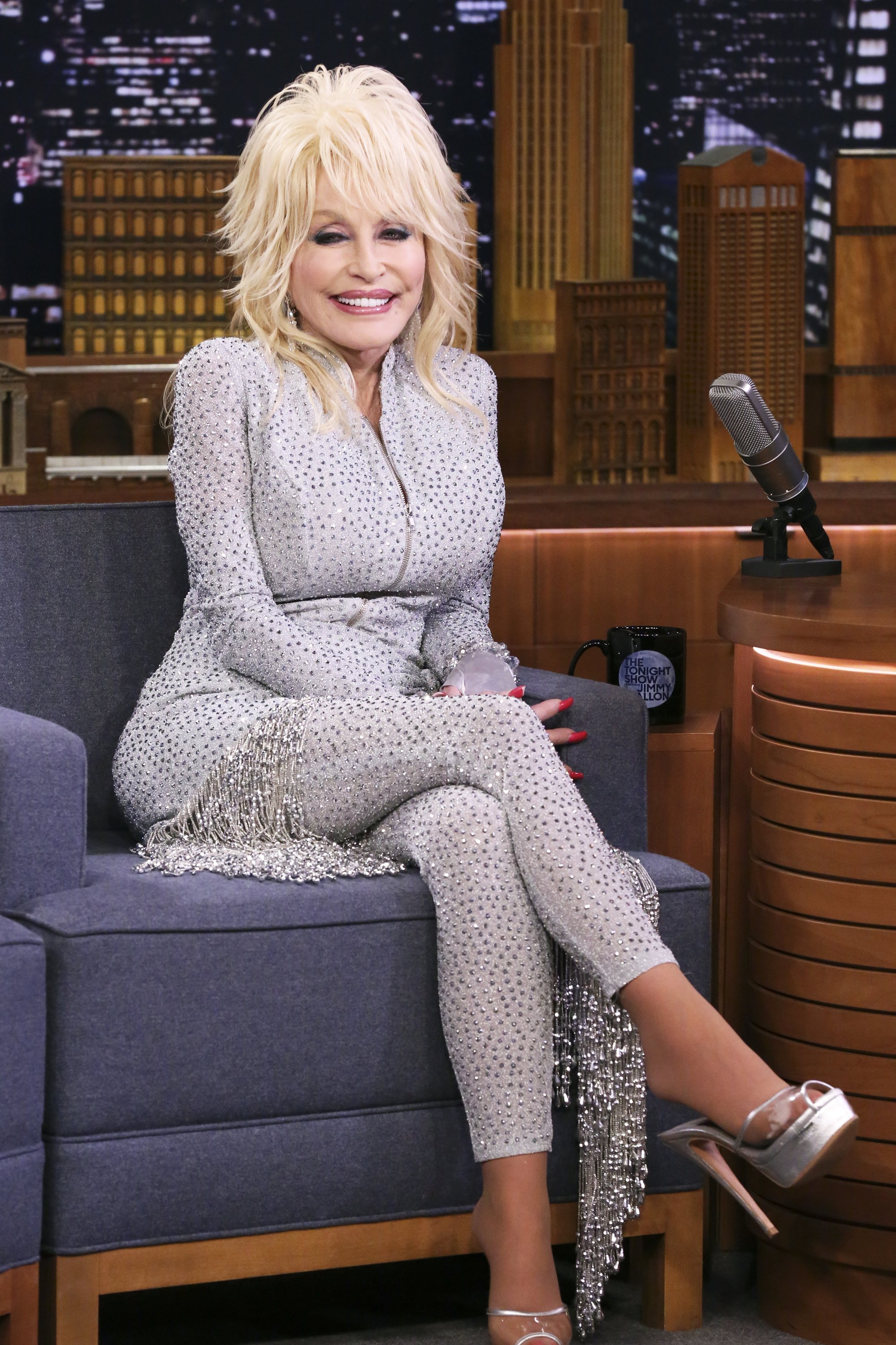 "And I said 'well this has already been a hit for me and this is in my publishing company and I can't give you half of it', and he said 'well then we can't do it.'", she mentioned about her decision. "Well, it was just one of those first really hard business decisions I had to make.'"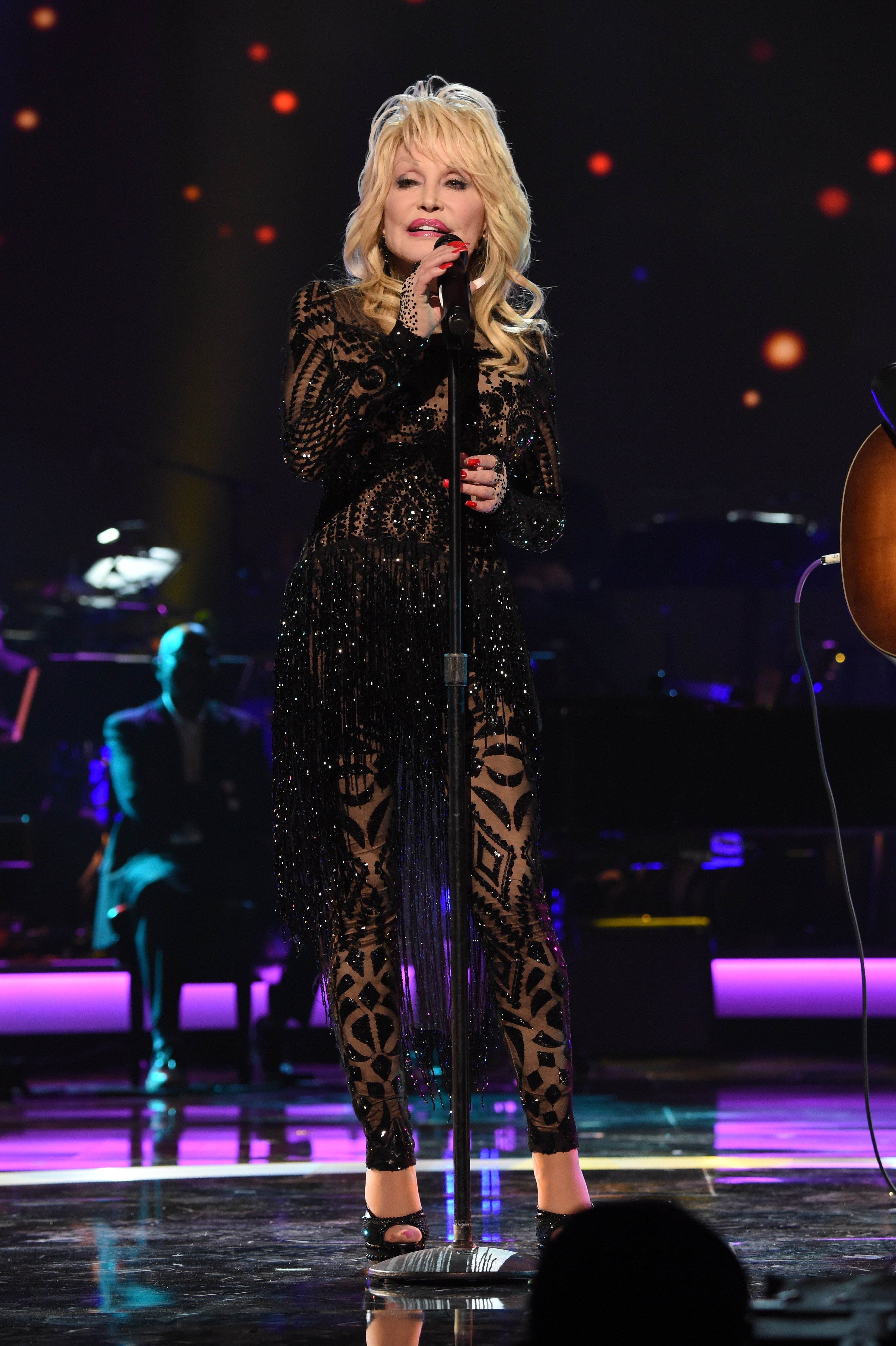 ---
14. SHE IS UNAPOLOGETICALLY HERSELF
Dolly Parton has one of those looks that you can recognize over time, and even though more than 50 years have passed since her debut in the music industry, her style has barely changed. Her massive blonde wigs, the shiny outfits, and the curves she proudly owns, all makeup to the image we all know is Dolly.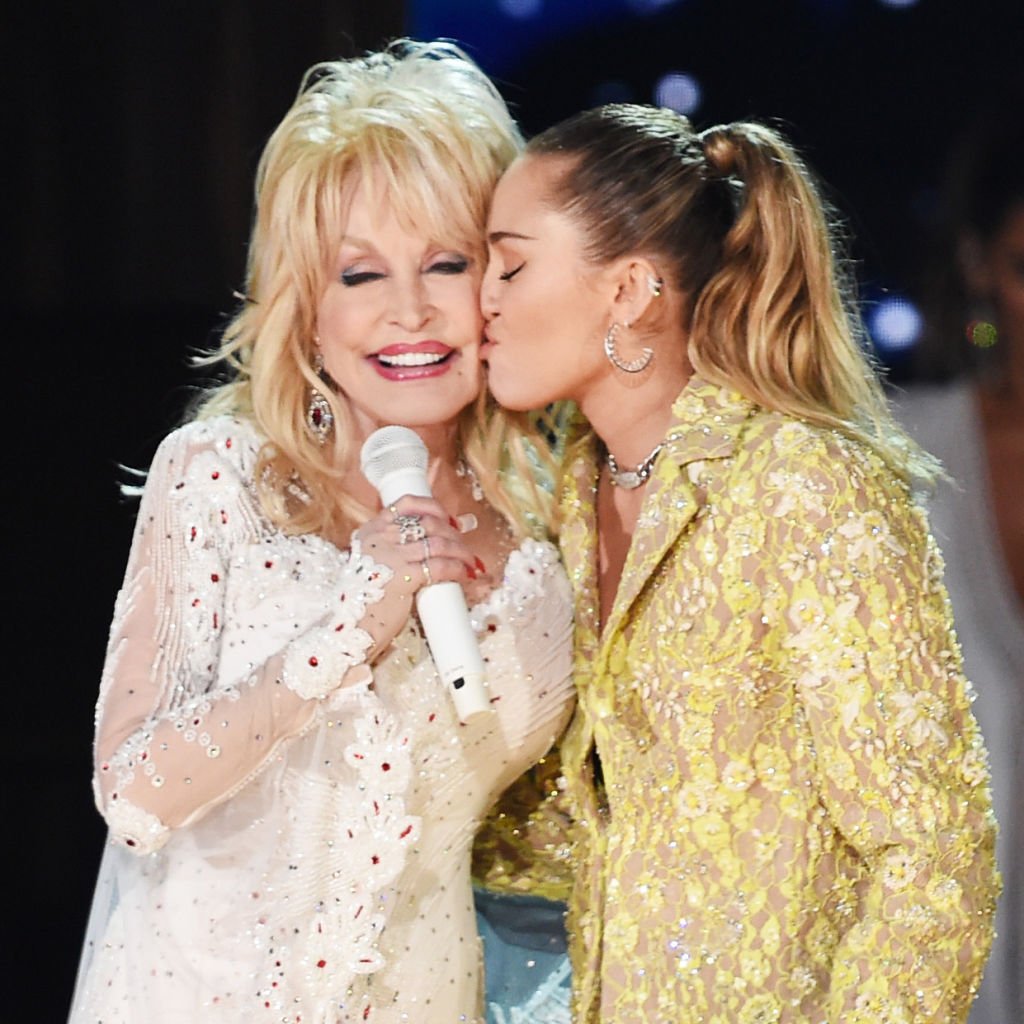 There have been several comments on her looks, and many interviewers have questioned her about it, but she is having none of it. "I would NEVER stoop so low as to be fashionable," and "It takes a lot of time and money to look this cheap, honey," are just some of her famous quotes about her looks.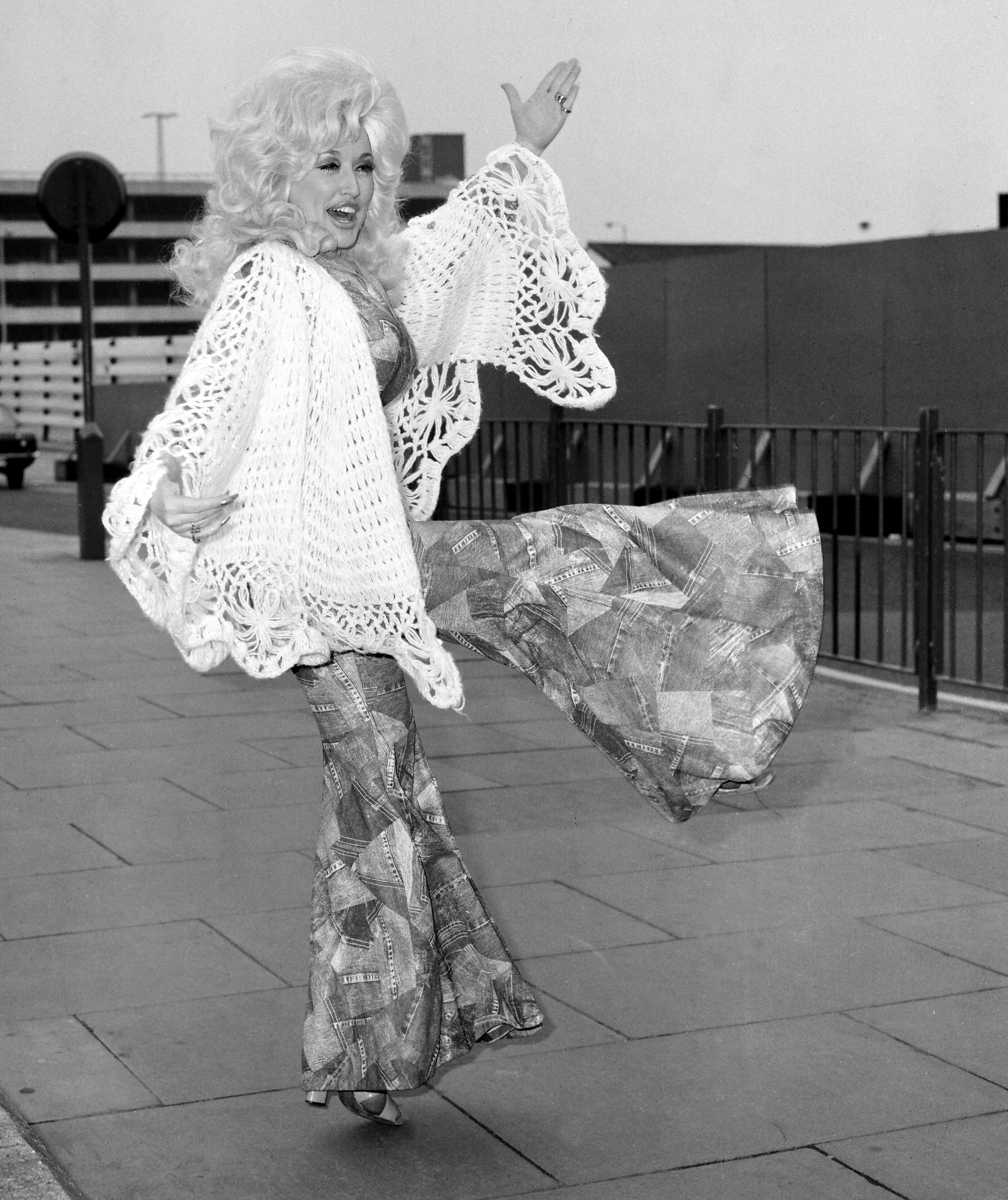 ---
13. SHE'S CAMPY AND SHE OWNS IT
Everyone knows that sometimes Parton might look like a drag queen, but she doesn't seem to be bothered by that. In fact, she embraces it! "I've always said that if I hadn't been a woman, I would have been a drag queen," she mentioned in her autobiography.
Actually, she once made it to a drag queen competition: "All these beautiful drag queens had worked for weeks and months getting their clothes," she told ABC News in 2012. "So I just got in the line and I just walked across, and they just thought I was some little short gay guy  [...] but I got the least applause."
---
12. SHE IS A MASSIVE SUPPORTER OF LGBT RIGHTS
Parton's voice on LGBT rights has been heard for years, and that makes her one of the most vocal supporters in the music industry. Her amusement park hosts "Gay Day" events and she has often defended her LGBT fans in interviews, even if that has made some people criticize her.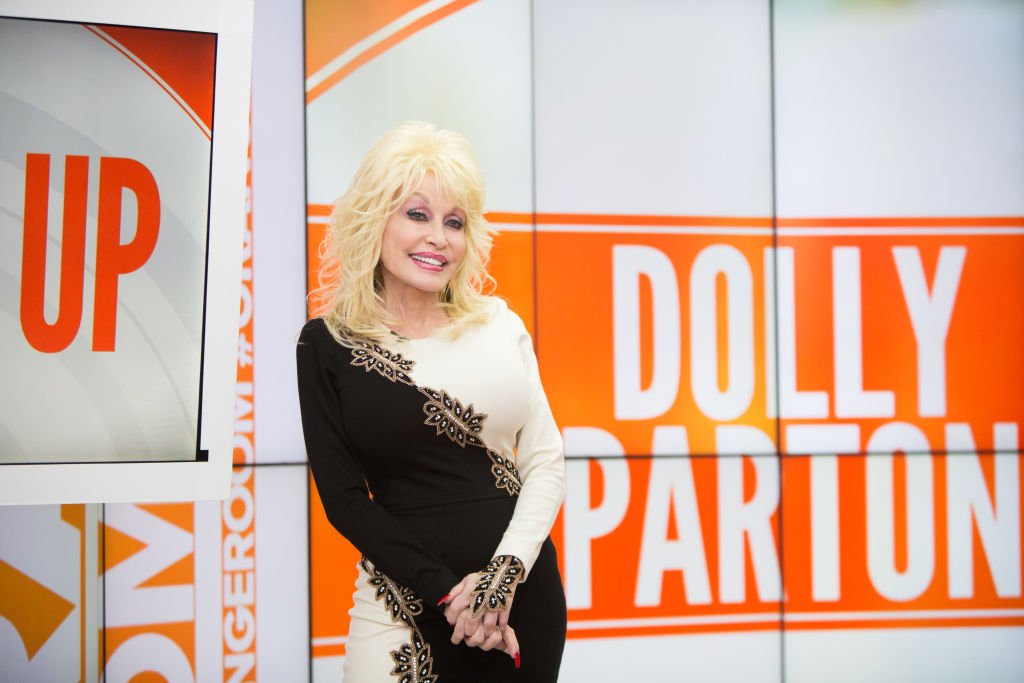 "When it first started there were people giving us threats," Parton said. "I still get threats. But … I'm in business. I just don't feel like I have to explain myself. I love everybody." She has also explained how she balances her religion and her opinions: "I believe in 'human rights' and the Scripture, 'Judge not, lest ye be judged.'"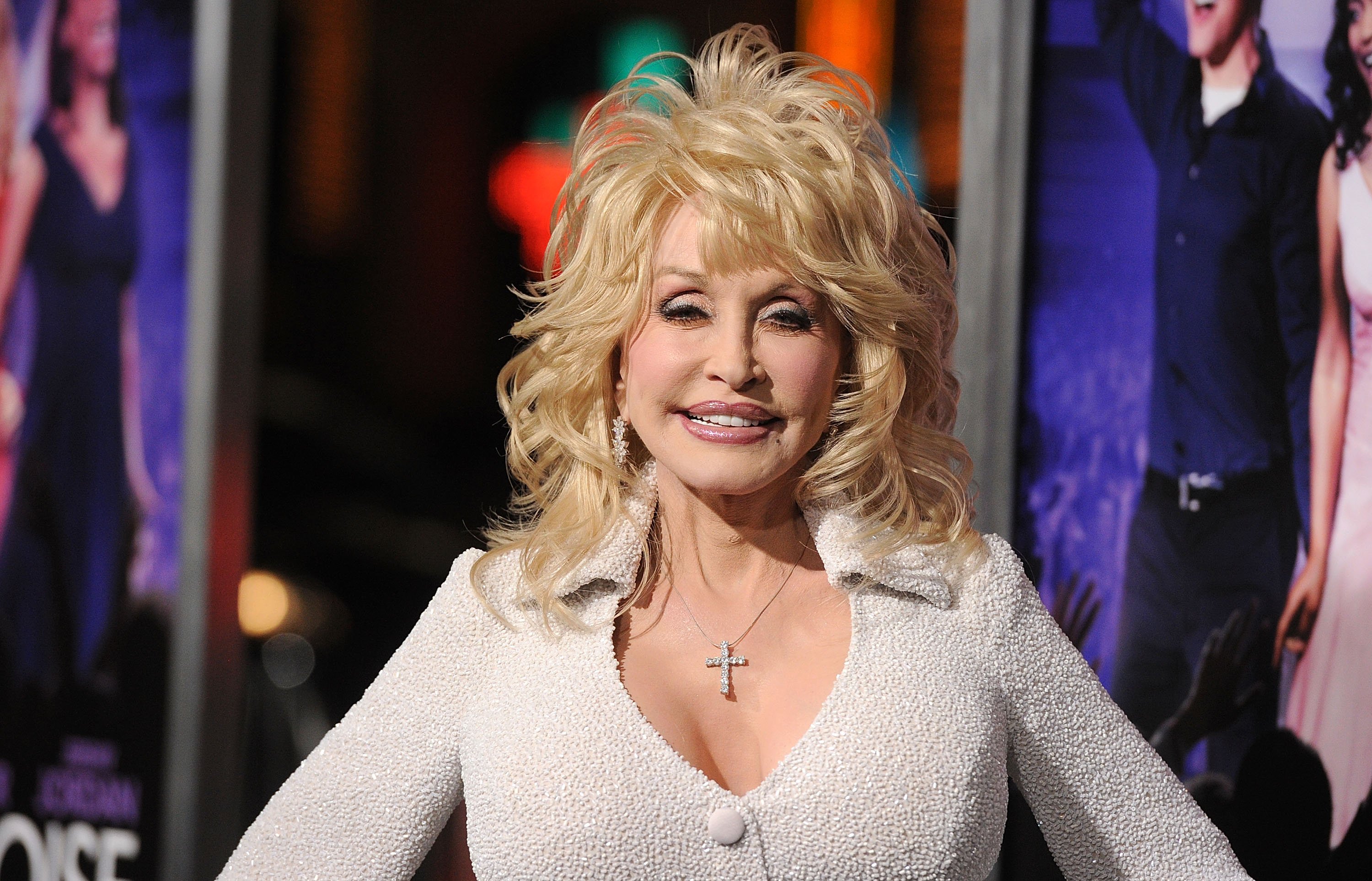 ---
11. DOLLY PARTON HOLDS TWO WORLD RECORDS
Parton has been presented with two Guinness World Records a couple of years ago, and they were well deserved! She was honored as the artist with the most hits on Billboard's Hot Country Songs chart by a female and the most decades with a Top 20 hit on that same chart.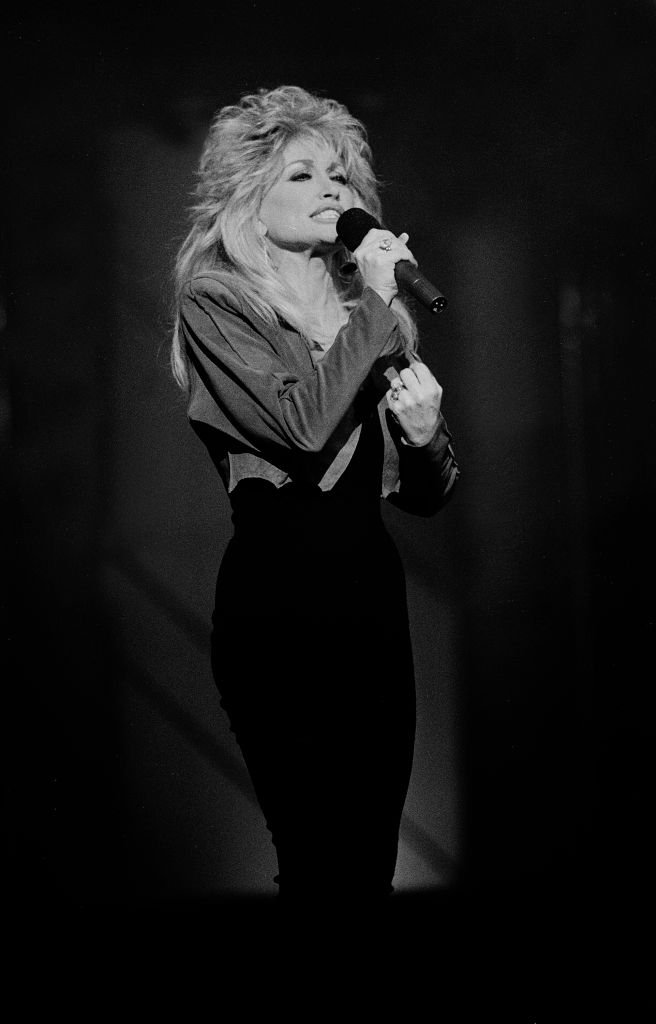 Dolly Parton has a total of seventy-three Top 20 hits and has become the first and only artist to score Top 20 country hits over six decades, thus surpassing artists like George Jones, Reba McEntire, and Elvis Presley. We are certain that she will not stop blessing us with new hit songs in the years to come!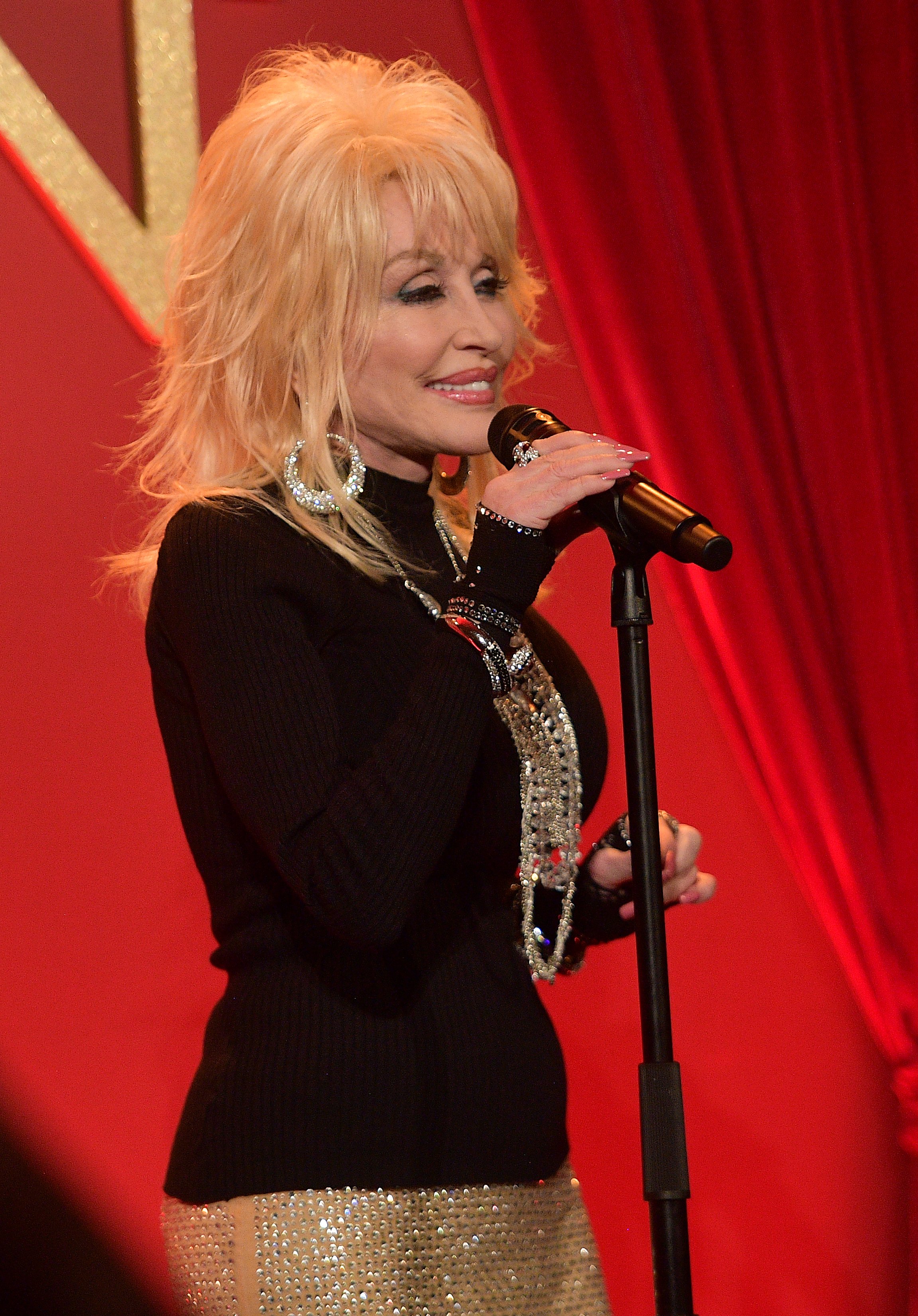 ---
10. AN INSPIRATION TO OTHER ARTISTS
Even though she has mostly been doing country songs, her talent transcends genres, and her music has been covered by dozens of artists. Whitney Houston's rendering of "I Will Always Love You", Norah Jone's "The Grass Is Blue", and Carry Underwood and Jennifer Nettles' take of "9 to 5" are just some examples of it!
Even though many musicians are fans of Dolly, no one is as passionate about her as Adele. The British singer has taken to social media to share her love for Parton, saying "The effortless queen of song, Dolly Parton! You were the hero of our night! A hero of my life. I'll always love you."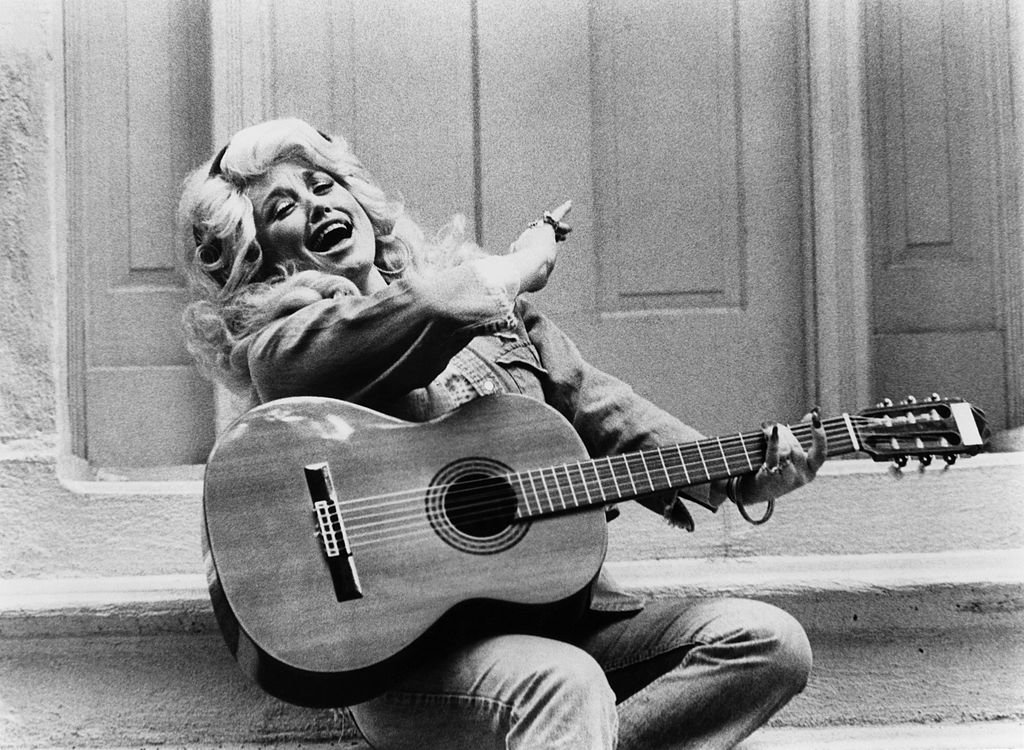 ---
9. SHE SUPPORTS EQUALITY
In an interview with Billboard Magazine, Parton stated "Do we think our little white [...] are the only ones that matter? No!" in regards to the Black Lives Matter movement. She continued that "I understand people having to make themselves known and felt and seen," explaining how she also felt the same in the past.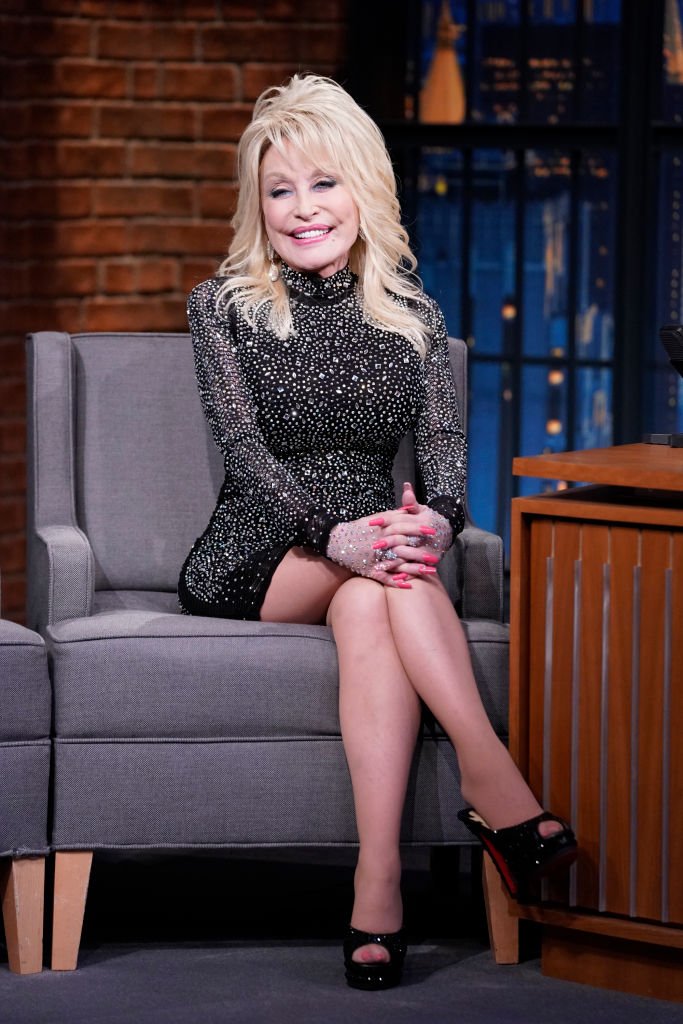 "There's such a thing as innocent ignorance, and so many of us are guilty of that," she added. "As soon as you realise that [something] is a problem, you should fix it. [...] That's where my heart is. I would never dream of hurting anybody on purpose." We all should take this lesson from Parton, making the world a better place.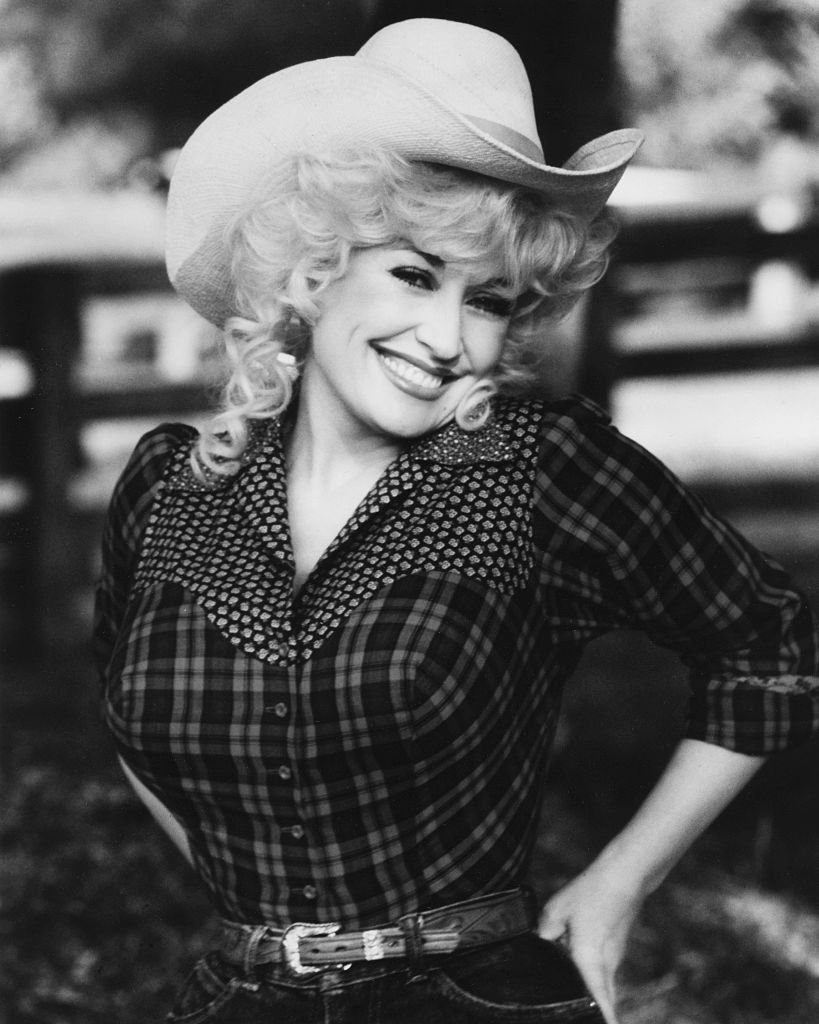 ---
8. SHE IS A FAN OF HER FANS
Lavish rhinestones, embroidered cowboy boots, and breezy, colorful prints - the Dolly Parton attire. And not surprisingly, the attire of Parton's legion of fans, who often dress up like her to attend her concerts. Some people might not understand this, but Parton is all for it.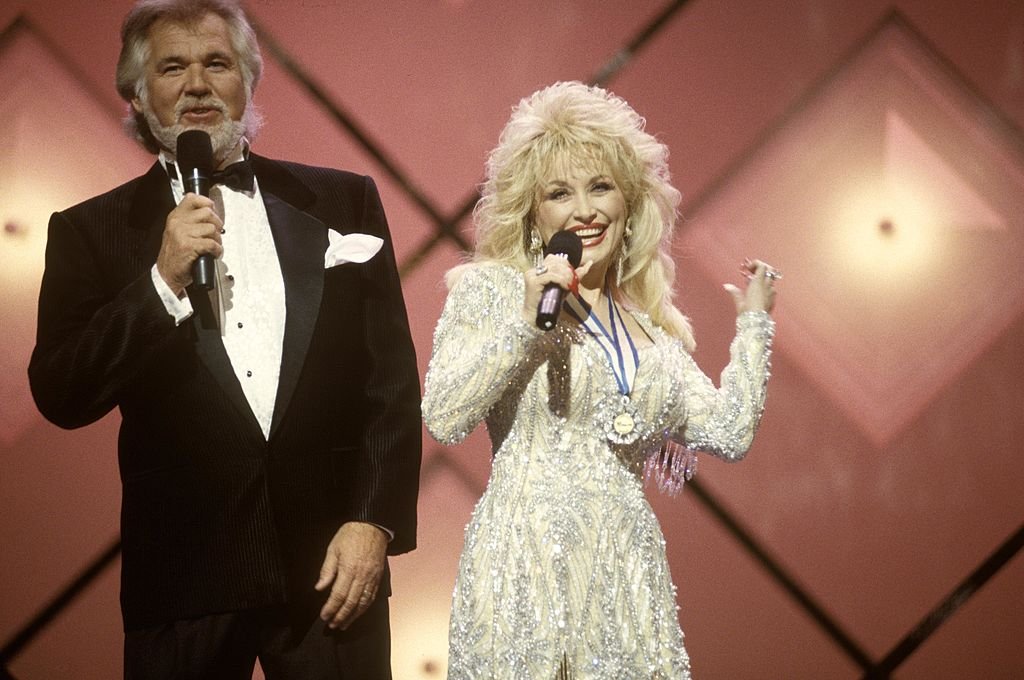 In an interview with the New York Times, she supported her fans saying "When I do 'Jolene' and I see a bunch of drag queens out there, I start singing 'drag queen, drag queen, drag queen! [...]' I have a huge gay following and I'm proud of them. Sometimes some of them look more like me than I do!"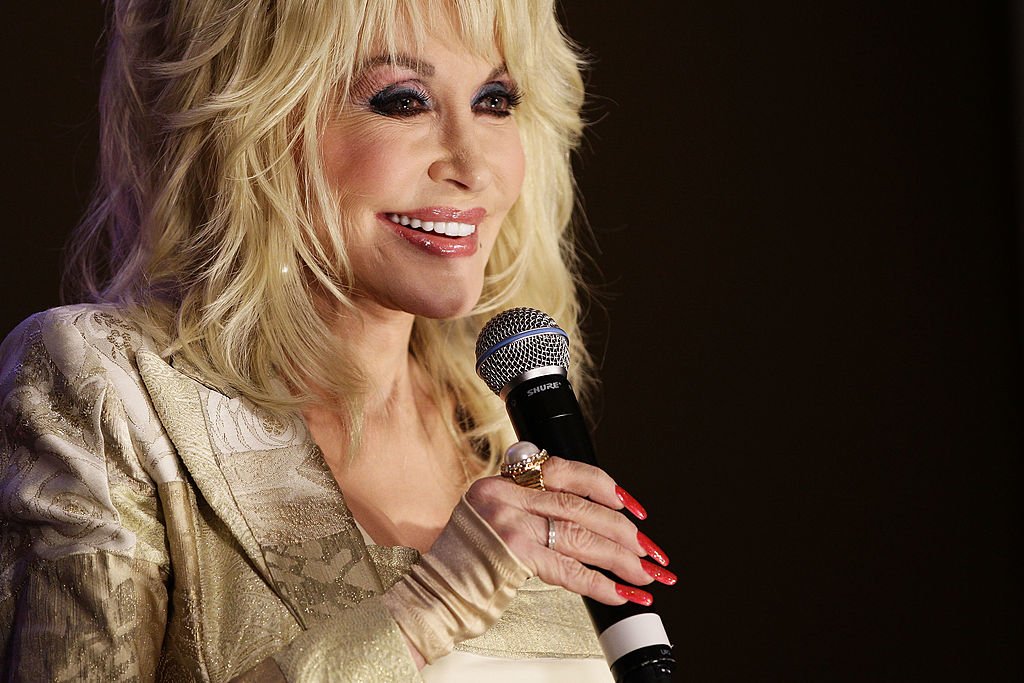 ---
7. DOLLY PARTON'S CONFIDENCE SHOULD BE SOLD IN BOTTLES
Barbara Walters has been canceled, by Parton herself. Walters told the singer "You don't have to look like this, you're very beautiful, you don't have to wear the blonde wigs, you don't have to wear the extreme clothes, right?", but she was not expecting Parton's comeback, "It's certainly a choice, I don't like to be like everybody else."
"I know they make fun of me, but actually all these years people have thought the joke was on me, but it's actually on the public. I am sure of myself as a person. I am sure of my talent. I'm sure of my love for life and [...] I like the kind of person that I am," Parton continued.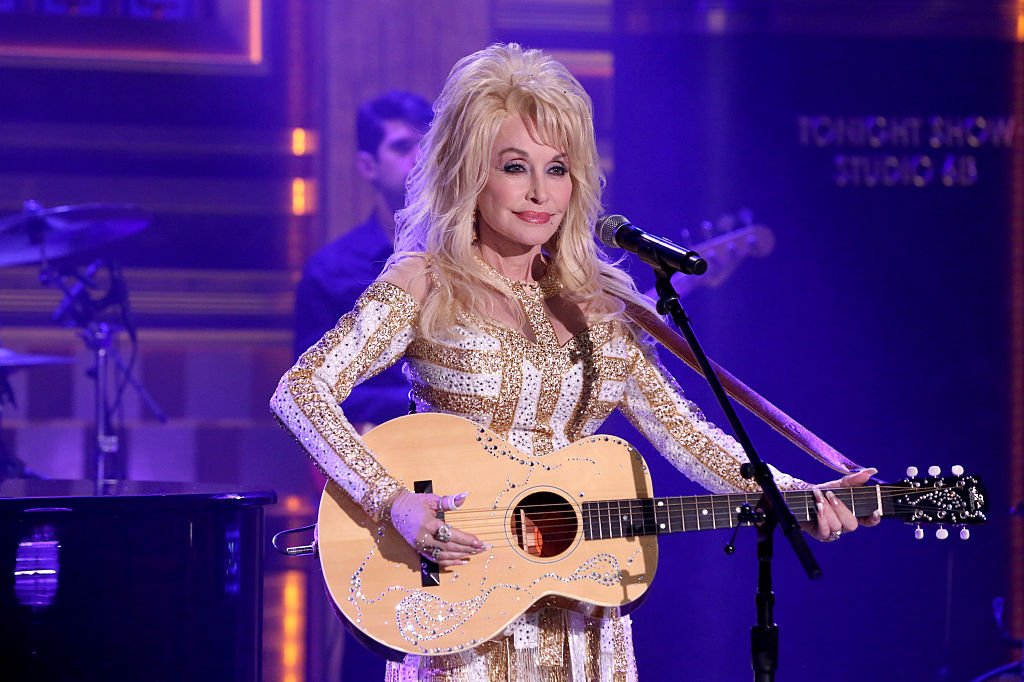 ---
6. SHE IS A GIFT THAT KEEPS ON GIVING
We all know that Dolly Parton is an angel, but what we didn't know is that she also has her foot in the cinema industry. "In 1986, the legendary singer [Dolly Parton] and her former manager Sandy Gallin founded Sandollar Productions, the company that produced the Buffy the Vampire Slayer movie in 1992," Entertainment Weekly reported.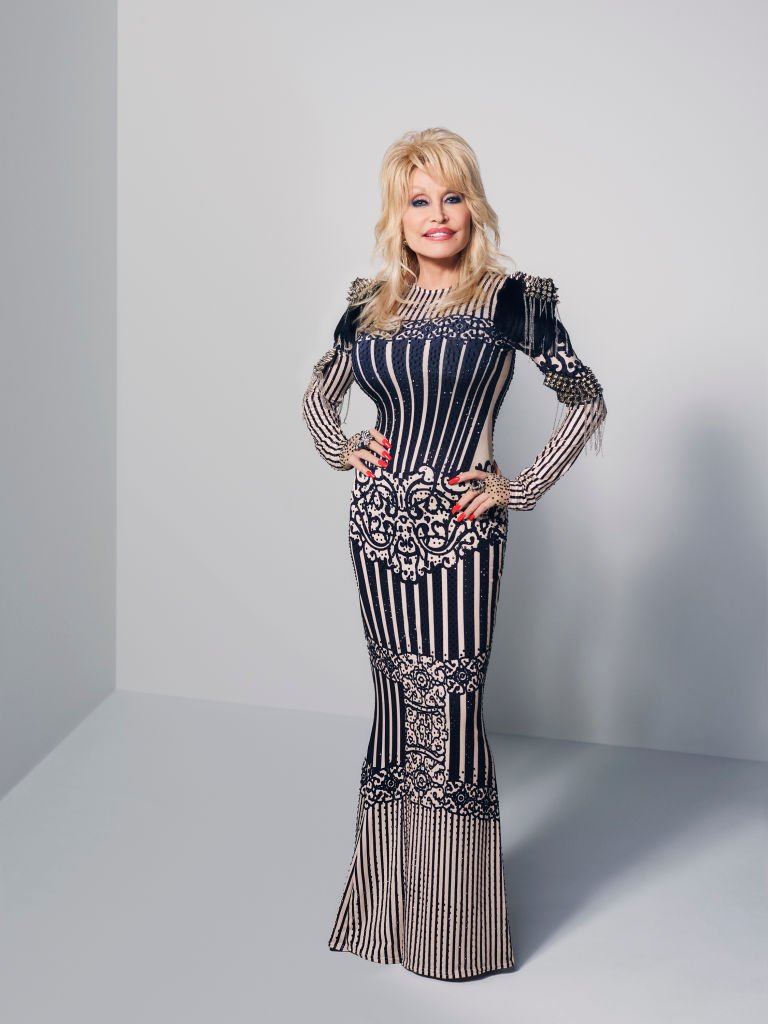 "While Parton's name never appeared on the [subsequent TV show], Sandollar is listed in the end credits of every episode of Buffy, which ran from 1997 to 2003," the story continues. Apparently, Sandollar Productions is behind "The Father of the Bride", "Straight Talk", "Angel", and even Netflix recent show "Heartstrings".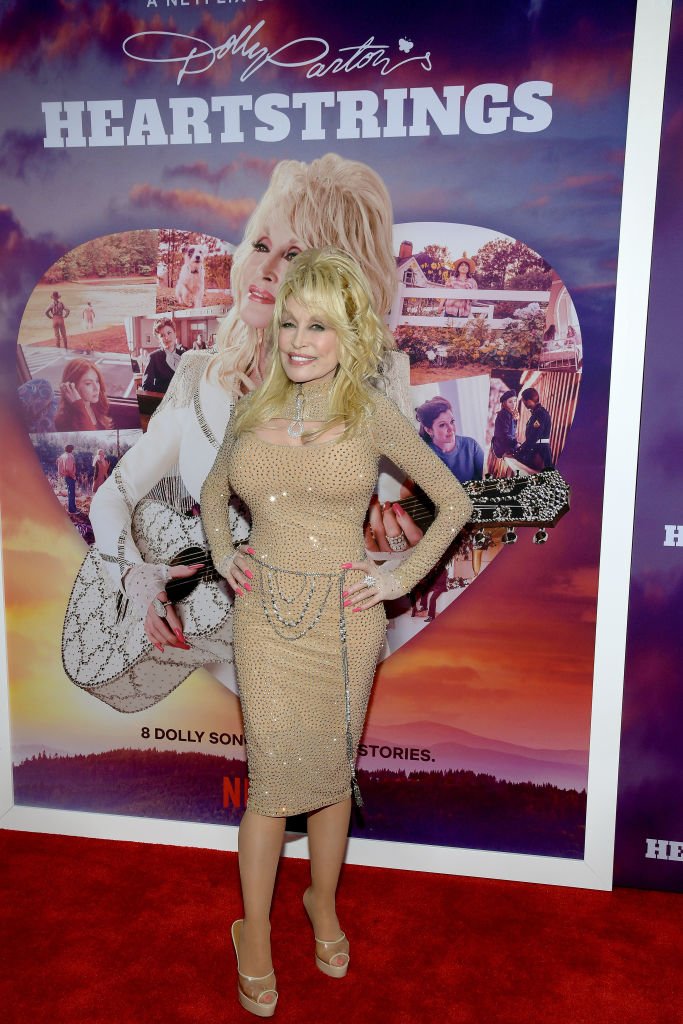 ---
5. SHE KEEPS US ON OUR TOES WITH HER SOCIAL MEDIA POSTS
For the first time in the history of the internet, a Boomer has made a viral meme, and it was the one and only Dolly Parton. She shared a Tweet with different pictures of her on LinkedIn vs. Facebook vs. Instagram vs. Tinder, with the caption "Get you a woman who can do it all 😉"
I couldn't resist the #dollypartonchallenge!! pic.twitter.com/TJ8O5YGxzh

— Pee-wee Herman (@peeweeherman) January 24, 2020
And so the #dollypartonchallenge began! Celebrities, influencers, brands, and basically everyone in the world shared their own version of Parton's post, and suddenly it became a viral meme that is still going around almost nine months later! Viola Davis, Mark Ruffalo, Conan O'Brien, and Martha Stewart are just some of the names that were involved in the challenge. #ThankYouDollyParton
---
4. DOLLY PARTON KEEPS ON SURPRISING US!
Making a surprise appearance at the Newport Folk Festival, Dolly Parton gave the fans and the artists something they were not expecting. She joined the Highwomen on an emotional rehearsal of her song "Eagle When She Flies", which the group was going to perform during the festival.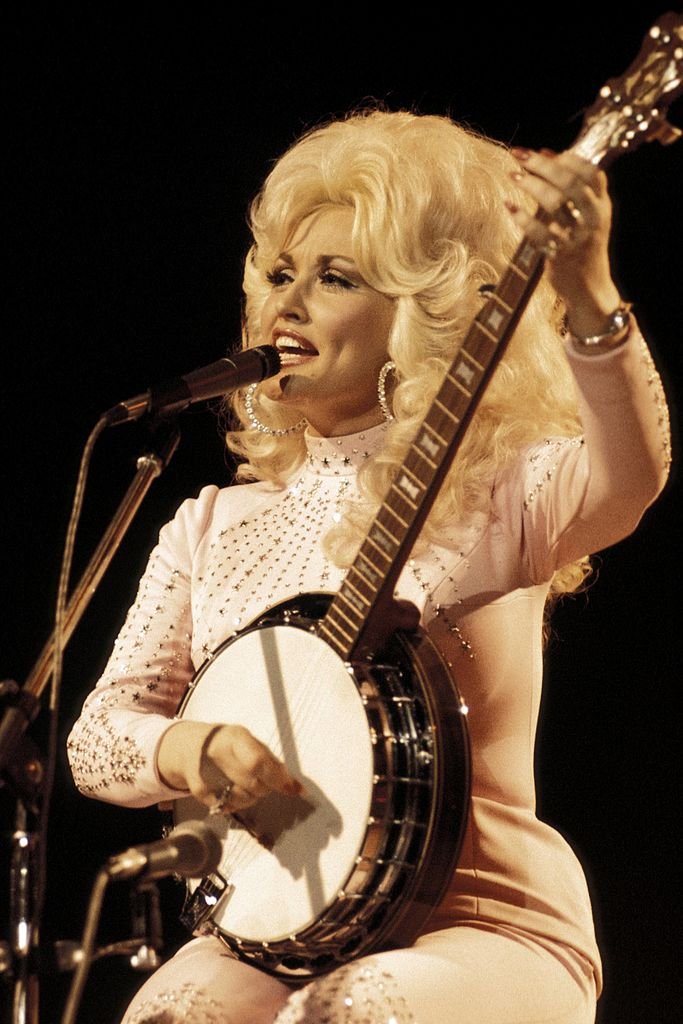 ---
3. SHE IS A QUEEN OF THE GRAMMYS
"My songs are the door to every dream I've ever had and every success I've ever achieved," Dolly is quoted saying. With 49 Grammy nominations and 9 wins, Dolly's musical career has been a successful and magical one. She won her first Grammy for Best Country Vocal Performance, Female for "Here You Come Again."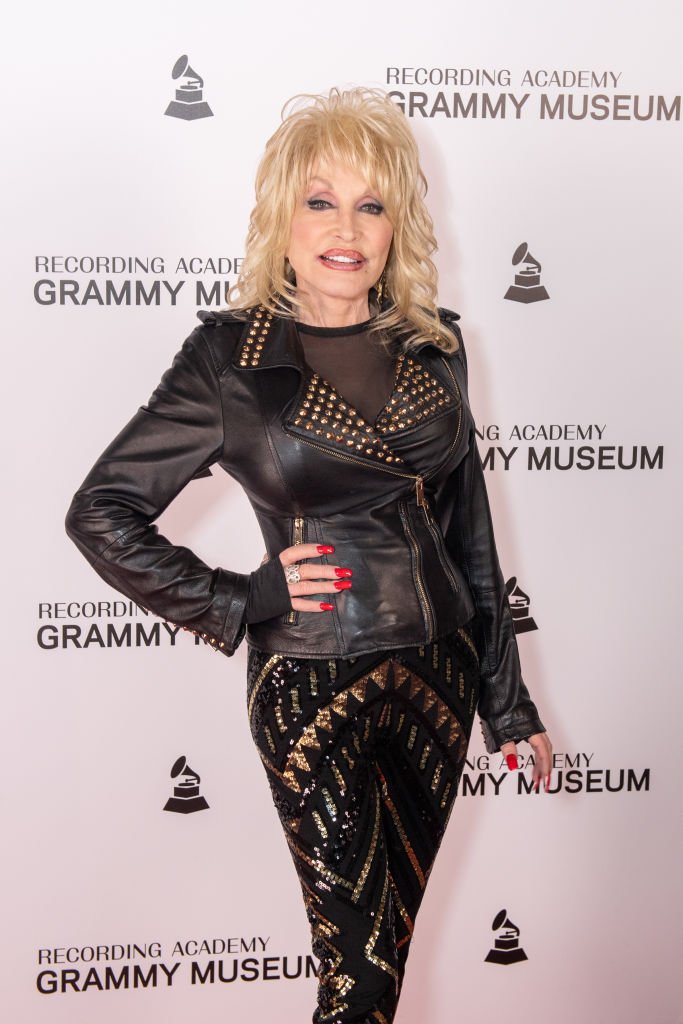 She performed on the Grammy's stage in 2001, and her song "9 to 5" not only won two Grammys but was also nominated for an original song Oscar. Her famous songs, "Jolene" and "I Will Always Love You" were inducted into the Grammy Hall Of Fame, and she received the Recording Academy's Lifetime Achievement Award in 2011.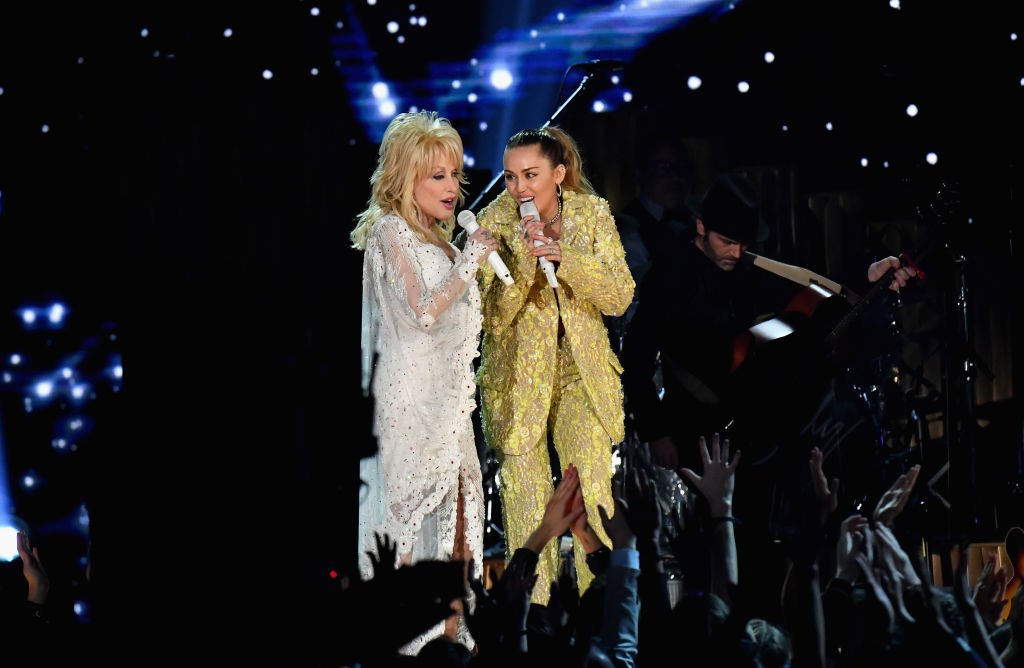 ---
2. SHE BELIEVES IN HONESTY ABOVE EVERYTHING ELSE
"If I see something sagging, bagging, and dragging, I'm going to nip it, tuck it, and suck it," Dolly said once about plastic surgery. And that is another reason why we love her - she doesn't hide or fake anything. We know her nails, breasts, hair, and face are fake, but she is honest about it.
---
1. EVERYONE LOVES DOLLY
From colorful drag queens to pious Southern Baptists, passing through Republicans and Democrats, rockers and metalheads, everyone loves Dolly Parton. And, just like a good bottle of wine, she just keeps getting better with age. An artist, philanthropist, actress, and maybe even a goddess herself, Parton is too good for this world, and we are lucky to be living it.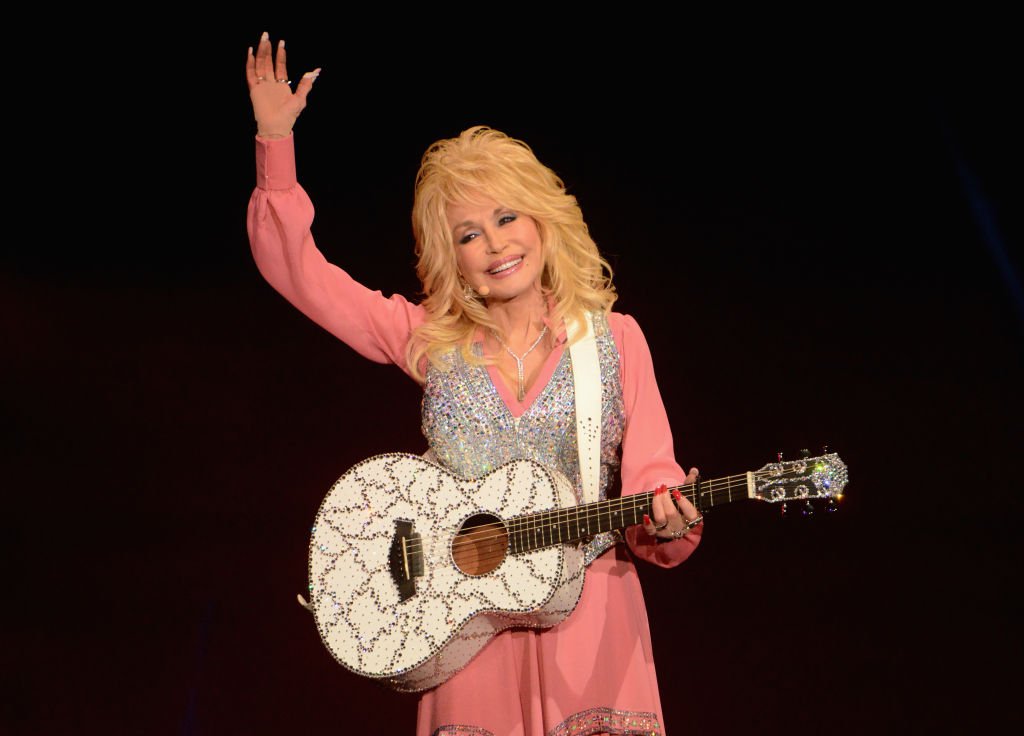 "I love the fact that people seem to care about me, and I care about them. I've always loved my work, and it makes me feel good to be the age I am and have people still accepting me and the things that I do, so why wouldn't I be happy? And of course, as you know, any new dream, if it comes true, it'll spring off into something else, so there's always some new avenue to take, based on whatever you did last, and I've just always got new dreams all the time, so I hope to be working all my life." - Whatever new adventure Dolly embarks on, we are sure to keep following her to wherever she goes!
ⓘ We at ENG.AMOMAMA.COM do our best to give you the most updated news regarding the COVID-19 pandemic, but the situation is constantly changing. We encourage readers to refer to the online updates from CDС, WHO, or Local Health Departments to stay updated. Take care!