16 Stars Who Postponed Their Weddings In 2020
Engaged couples all over the world were forced to delay their nuptials this year, even our favorite celebrities in Tinseltown. But, thanks to lockdown, celebs got a little more creative with their weddings; from Zoom ceremonies to surprise private nuptials, things definitely got interesting. Dive in as we check out the stars who had to change their wedding plans.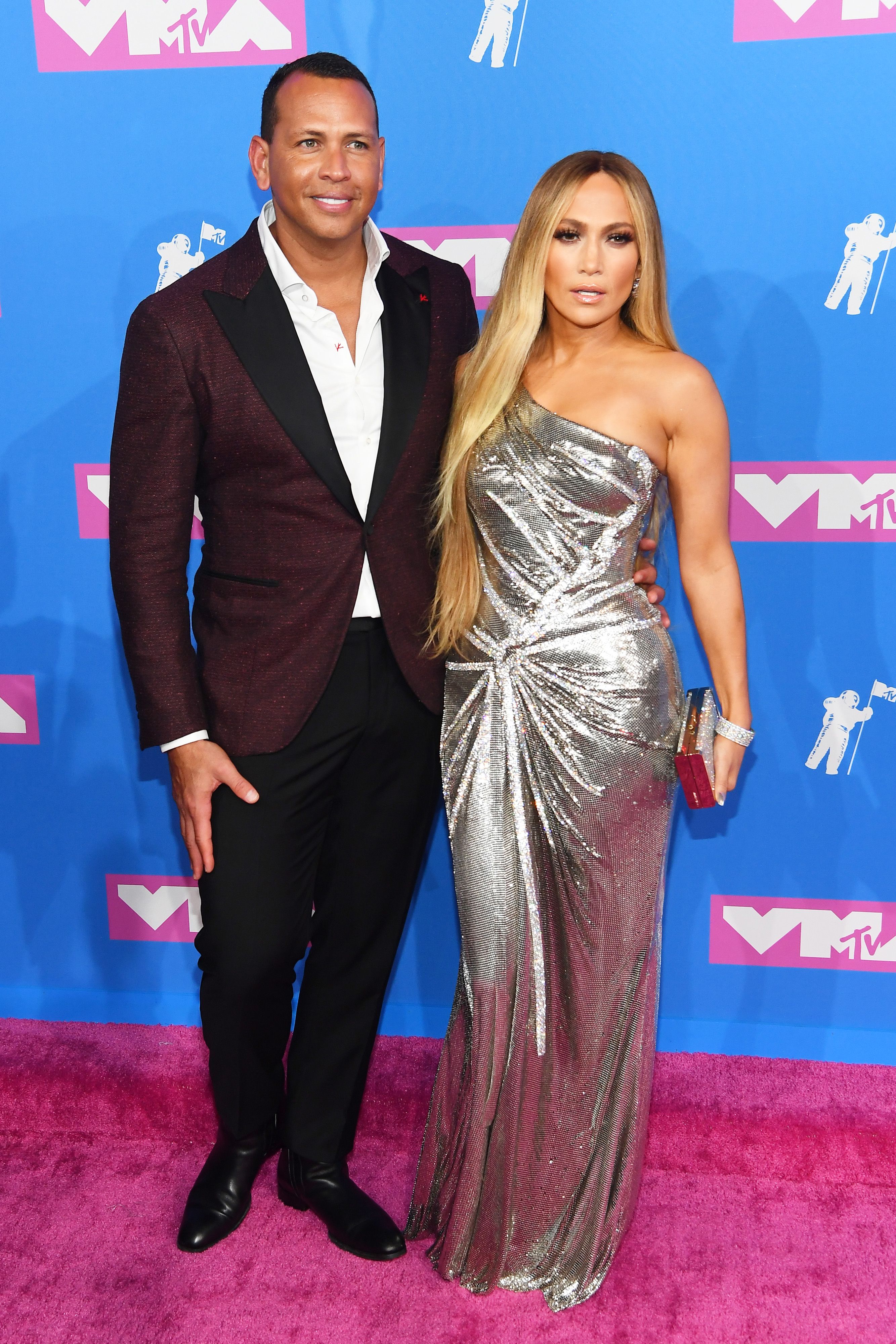 ---
1. SEAN PENN AND LEILA GEORGE
Sean and his wife Leila decided to forgo their traditional wedding by opting for a Zoom wedding. The actor shared the news in early August stating: "we were at the house [with] my two children and her brother, and we did it that way." He added that the low-key wedding was so easy to get through, they avoided the stress that comes with a big wedding. 
---
2. KATY PERRY AND ORLANDO BLOOM
The Hollywood stars planned to wed in Japan during the summer but had to change their schedule due to lockdown. The couple was also expecting their first child so they have a lot to celebrate. The pregnant singer commented:
"You can't plan anymore in 2020 because those plans are always canceled. We just want to deliver a healthy child. Everyone has to take life one week at a time right now."
The hitmaker and actor initially invited 150 guests to their nuptials. Katy was reportedly excited about walking down the aisle with a big belly. In the meantime, the couple is enjoying quarantine with family members and their new baby girl who arrived on August 26.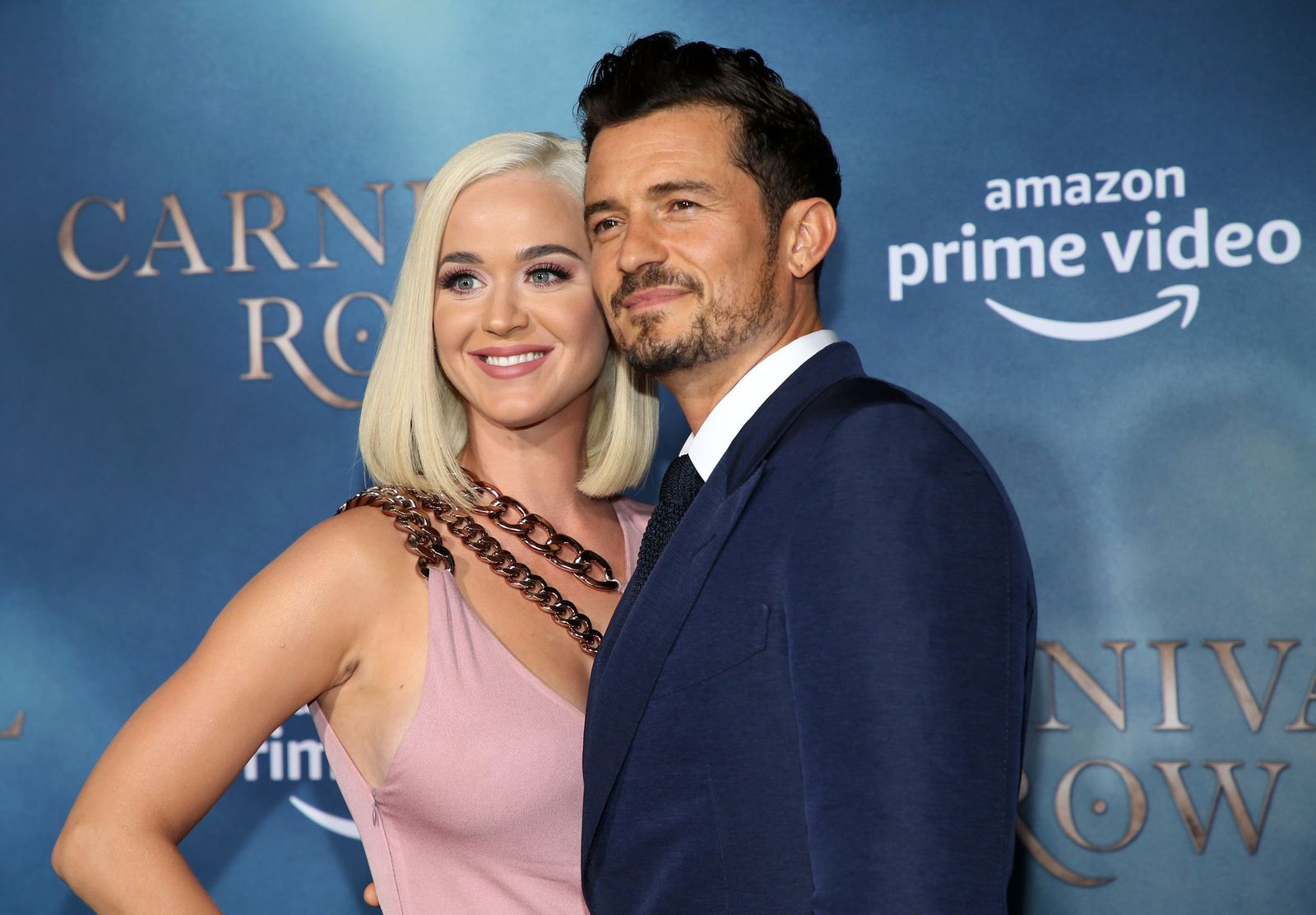 3. TARAJI P. HENSON AND KELVIN HAYDEN
The couple pushed their wedding back after the unexpected passing of her uncle. The actress and former NFL player planned to wed in April as she wanted a summer wedding. The duo is still keen to tie the knot however, they're choosing to wait for the right time.
"I just think we should pause, stop and just think this thing through," she concluded. "Humanity will be forever changed after this, " the Coffee and Kareem actress told Essence. 
---
4. DENNIS QUAID AND LAURA SAVOIE
The actor and his younger bride Laura originally planned for their wedding to take place in April on the beautiful island of Hawaii. However, lockdown and travel issues spoiled their plans. "I think everyone needs to obey the rules," he said. "We are hunkered down. There is a lot of time to catch up on things."
A change in their plans didn't impact their longing to be married though. Quaid and Savoie later secretly exchanged vows in a small ceremony in Santa Barbara in June. The couple couldn't wait any longer to make their love official!
---
5. DANIEL LISSING
The When Calls The Heart actor is officially market but it didn't come easy. Lissing and his wife Nadia initially postponed their Bali dream wedding and then ultimately decided to get married anyway. The pair still have their 2021 wedding ceremony in Bali to look forward to but they also couldn't wait to jump the broom. Daniel told Entertainment Tonight:
"It was a pretty fast and easy decision to make. When you've met your 'one,' you just want to start your married life together as soon as possible."
---
6. JAMES MIDDLETON AND ALIZEE THEVENENT
Kate Middleton's brother and Alizee have made the decision to postpone their wedding amid lockdown. James and the French financial expert haven't scheduled another date yet but rumor has it will be very private and the royal family will definitely be attending the special occasion.
---
7. PRINCESS BEATRICE AND EDOARDO MAPELLI MOZZI
The couples' nuptials were scheduled to take place in May but they decided to put them on hold. The British released guidelines that urged citizens to keep safe and follow social distancing regulations. A palace rep made an announcement on behalf of the couple stating:
"The couple will carefully consider government advice before deciding whether a private marriage might take place amongst a small group of family and friends." 
---
The couple ultimately opted for a private ceremony. The Princess and her fiance enjoyed a secret wedding celebration in July; they were joined by their close friends and family. The Queen and the Duke of Edinburgh were in attendance amongst 20 other guests. 
---
8. EMMA STONE AND DAVE MCCARY 
Emma and Dave followed safety precautions by postponing their wedding. The La La Land actress and Saturday Night Live writer were due to be married in March. No word yet on when the couple will resume their plans so we guess they'll wait it out for a little while longer. 
---
But the pair may already be a married couple. The actress made an appearance on Reese Witherspoon's Hello Sunshine Youtube channel and she was sporting what looks to be a wedding band on her left finger. She also referred to McCary as her husband.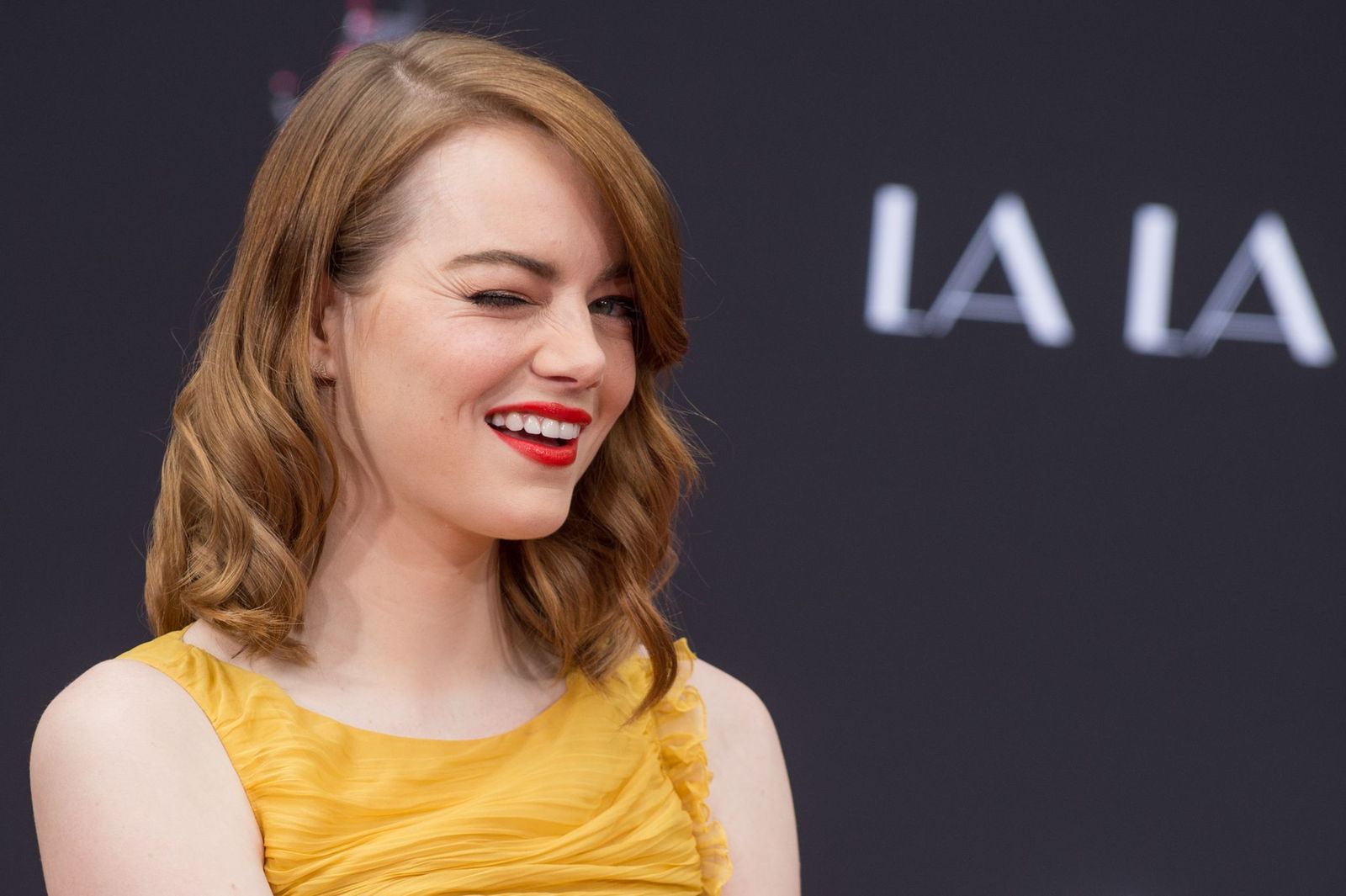 ---
9. SARAH HYLAND AND WELLS ADAMS
Sarah and Wells were forced to postpone their wedding which was meant to take place on August 8. However, they still decided to celebrate, they hosted a private party which was streamed on Instagram. The Modern Family actress and Bachelor in Paradise star also posted a series of photographs in their lockdown wedding attire.
"We were supposed to get married today. Instead ... we took pictures and drank wine," Hyland, 29, wrote. "I love you to Pluto & back."
---
10. JENNY SLATE AND BEN SHATTUCK 
Jenny and her fiance Ben were scheduled to wed during the month of June. Due to the sudden change of events that affected the world, they had to postpone. "We postponed the wedding, which is, like not anything I ever saw coming. Once you get engaged, I mean, I was like 'OK and soon I'll get married .'"
The Parks and Recreation star hasn't yet mentioned when they will resume their wedding plans but she did shared a funny story about how she mistakenly sent a digital invitation to her wedding to a total stranger. The star added that she avoided updating the stranger guest about the postponed of the wedding, fearing it might be awkward.
---
11. SCARLETT JOHANSSON
Johansson and her comedian beau Colin Jost delayed their wedding plans for the greater good. The couple decided to restrategize in order to protect their elderly family members. For now, the question of how they will get married is still up in the air but hopefully, things will change soon.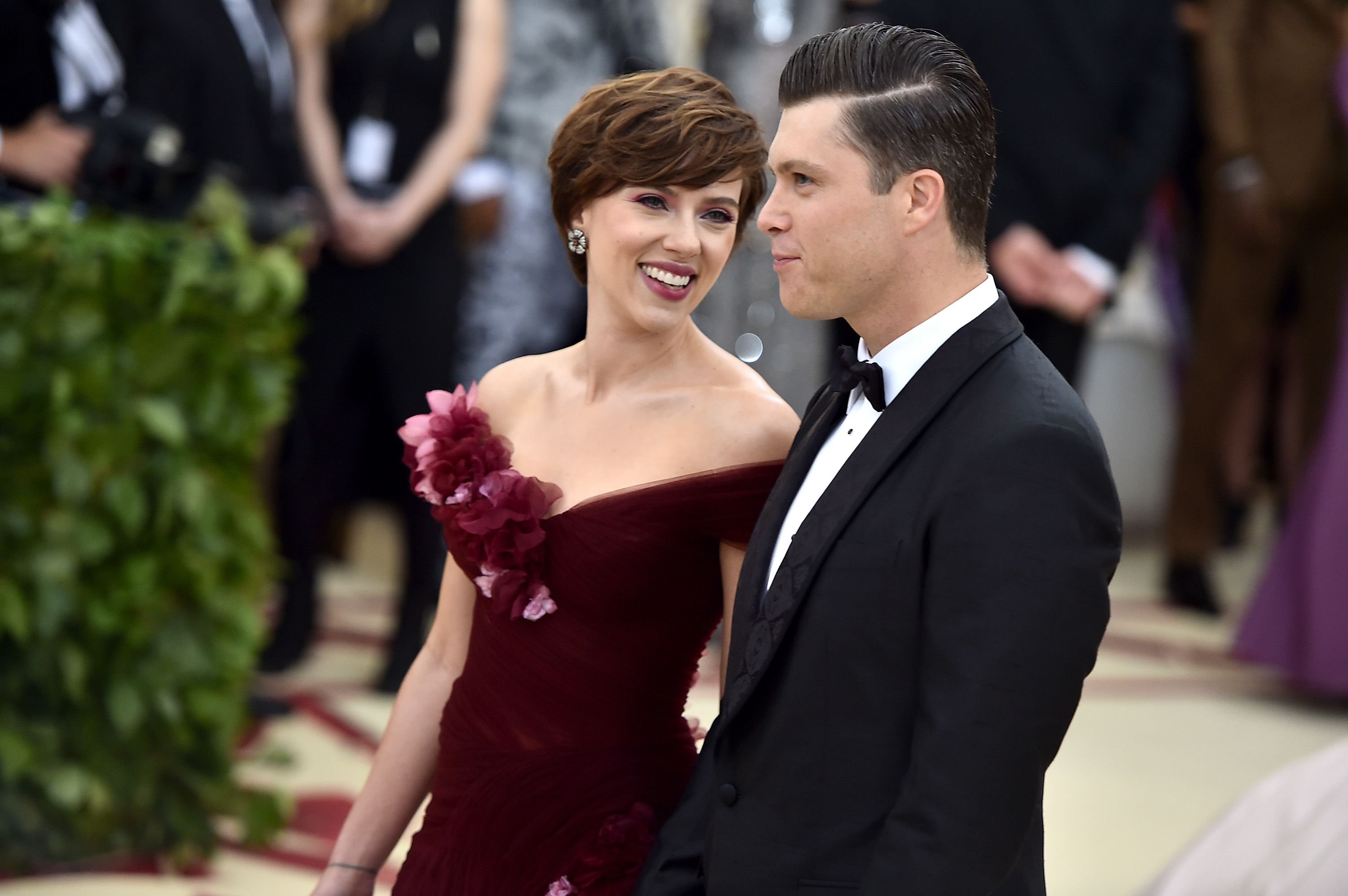 ---
12. NIKKI BELLA 
The WWE star postponed her wedding to the dancer and love of her life Artem Chigvintsev. She revealed that they decided to pause the event firstly because the couple was expecting their first child and secondly because they're adhering to lockdown regulations. 
"I want to make sure the world is in such a clear space," Bella explained. "The day I get married, I just want a massive party. I want a bash. I want everything I've dreamed of."
---
13. BINDI IRWIN AND CHANDLER POWELL
Before Bindi and her longtime boyfriend tied the knot at the Australia Zoo, they postponed their initial wedding. However, you can't stop lovers from being madly in love so instead, they merely changed their wedding plans. The wedding consisted of 3 guests Irwin's mother, Terri; her younger brother, Robert; and her late father Steve Irwin's close friend, Wes Mannion. 
"We've planned this beautiful day for nearly a year and had to change everything, as we didn't have guests at our wedding, this was a very difficult decision but important to keep everyone safe."
---
14. JENNIFER LOPEZ AND ALEX RODRIGUEZ 
The power couple has taken a particularly stronger stance by postponing their nuptials "indefinitely". In an interview with the Today Show, Lopez shared more about their wedding preparations: "Really, there's no planning right now. You just have to kind of wait and see how all this plays out."
Jennifer added that she's feeling sad about the situation but she has faith that everything will work out. The singer and legendary baseball player intend on having a lavish wedding ceremony in Italy but they want to ensure everyone's safety. In the meantime, the duo is enjoying quality time with their blended family. 
---
15. TOM PAYNE AND JENNIFER AKERMAN
The Walking Dead star and his fiance Jennifer have paused their wedding plans for Easter weekend this year. Despite the delay in their plans Payne is optimistic about the future and looks forward to making things official with the love of his life. 
"We have each other and that is more than enough. Love to everyone out there. Love is all we have. It's enough for me."
---
16. LIAM GALLAGHER
Well according to the singer-songwriter, he put his wedding on pause because he refuses to cover to mask his face during the ceremony. Gallagher and his girlfriend Debbie Gwyther were scheduled to be married in Italy in July. The former Oasis singer commented:
"Poor Debs is not gonna wear a mask, it's not happening man."
---