Horoscope September: Cancer
Dear Cancerians, you are the most loyal sign of the zodiac but the drastic changes coming in September might alter this. Be sure to stand firm as it may lead to big prospects this month. The working world will finally settle down bringing love on the horizon, look out for it! Read on for more tips and tricks to make September your best month of 2020!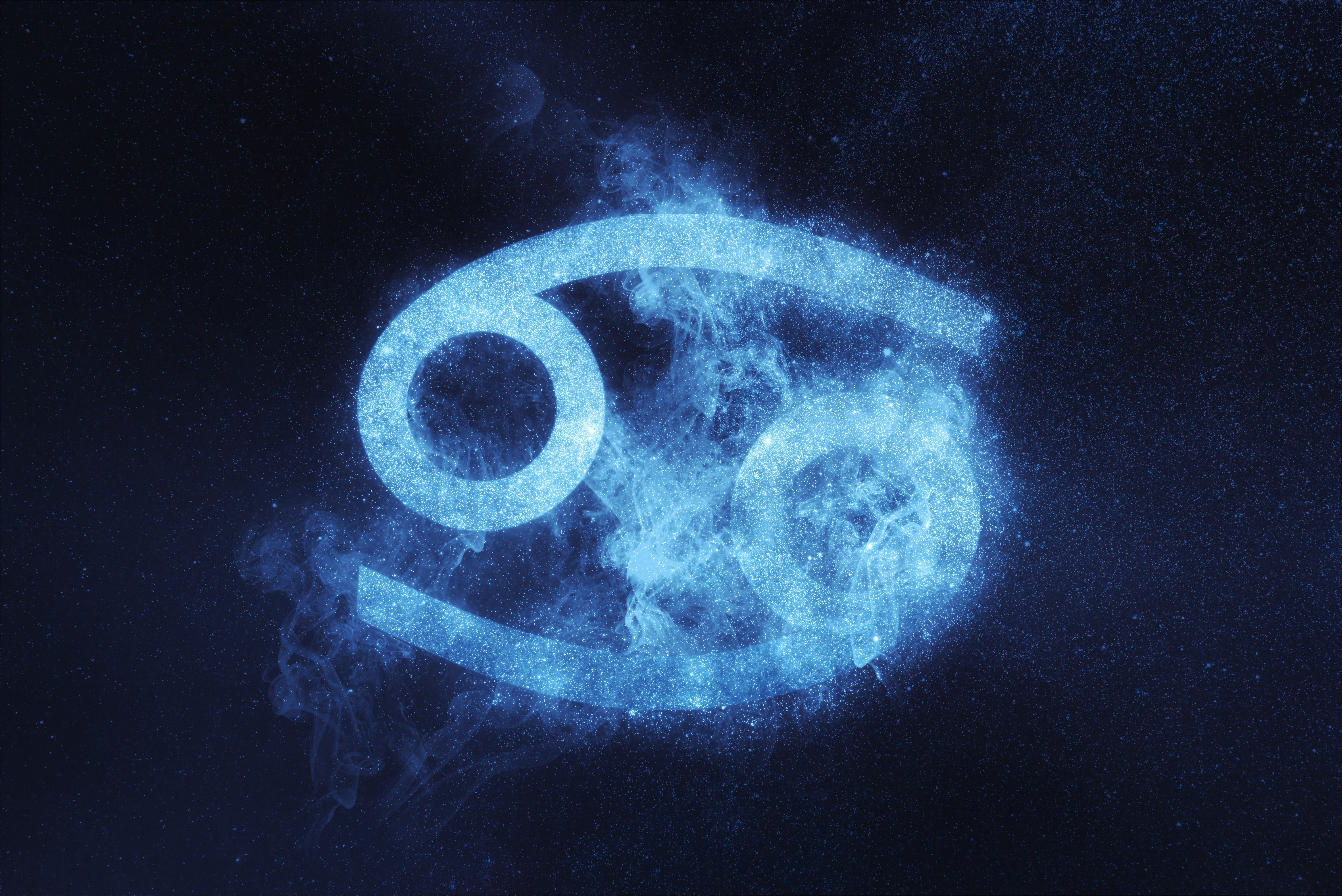 ---
ARE YOU PART OF THE CANCER ZODIAC?
Born between the 21st of June to the 22nd of July, Cancers are known to be highly imaginative, tenacious, and emotional. If Capricorns are the fatherly figures of the zodiac, then the fellow Crab is the motherly figure that completes the parental duo. Their friends would describe them as good listeners, sympathetic, yet sometimes just a little bit moody.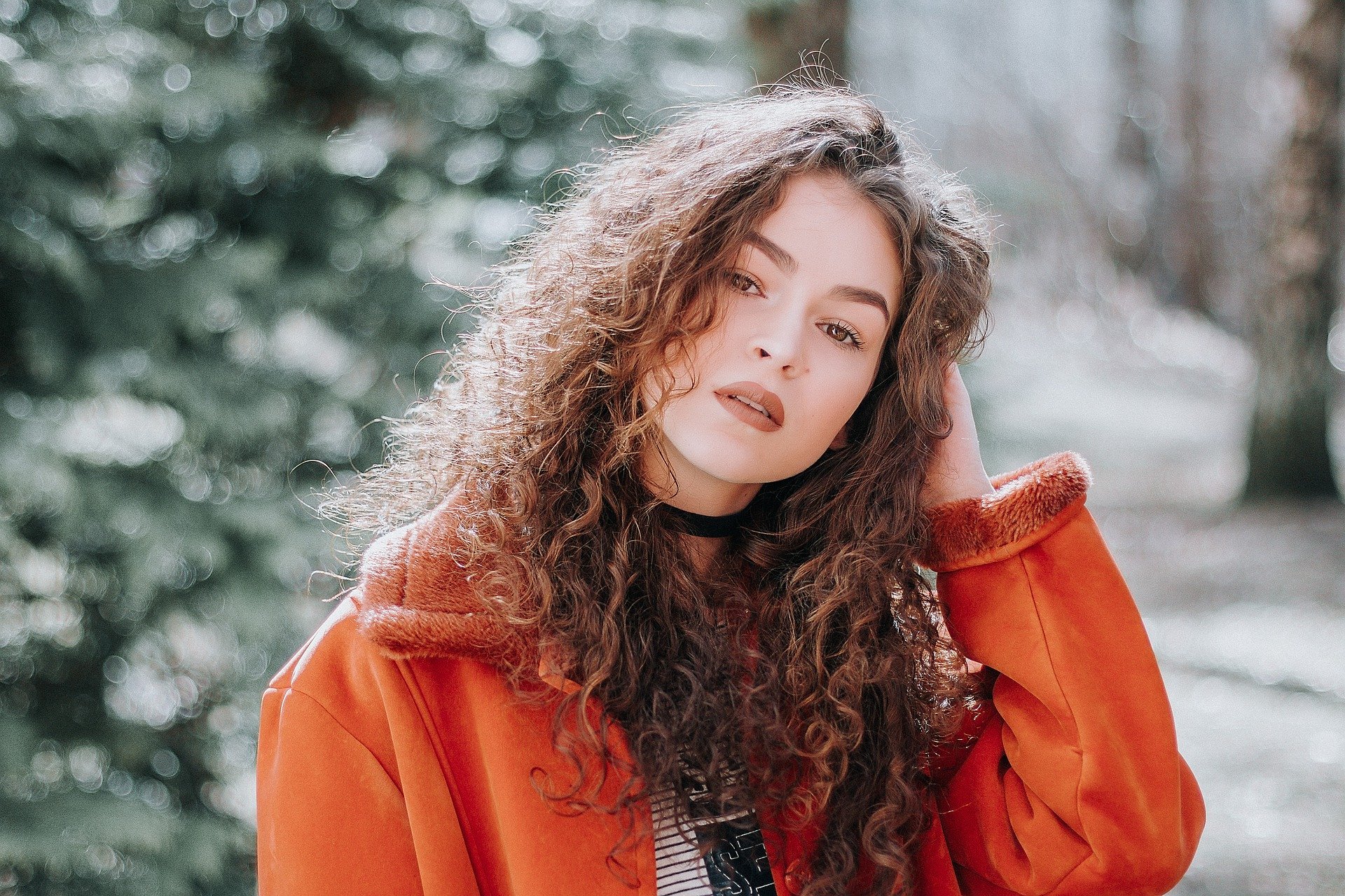 ---
THE WATER IS YOUR HOME
Like your fellow water friends Scorpio and Pisces, a Cancer's home is in the water. Your sense of belonging resides in the deep emotions always flowing within you. You feel others' emotions ebbing from within, even if they themselves might not notice them. This is what makes you a great listener, a true friend, and a loyal partner.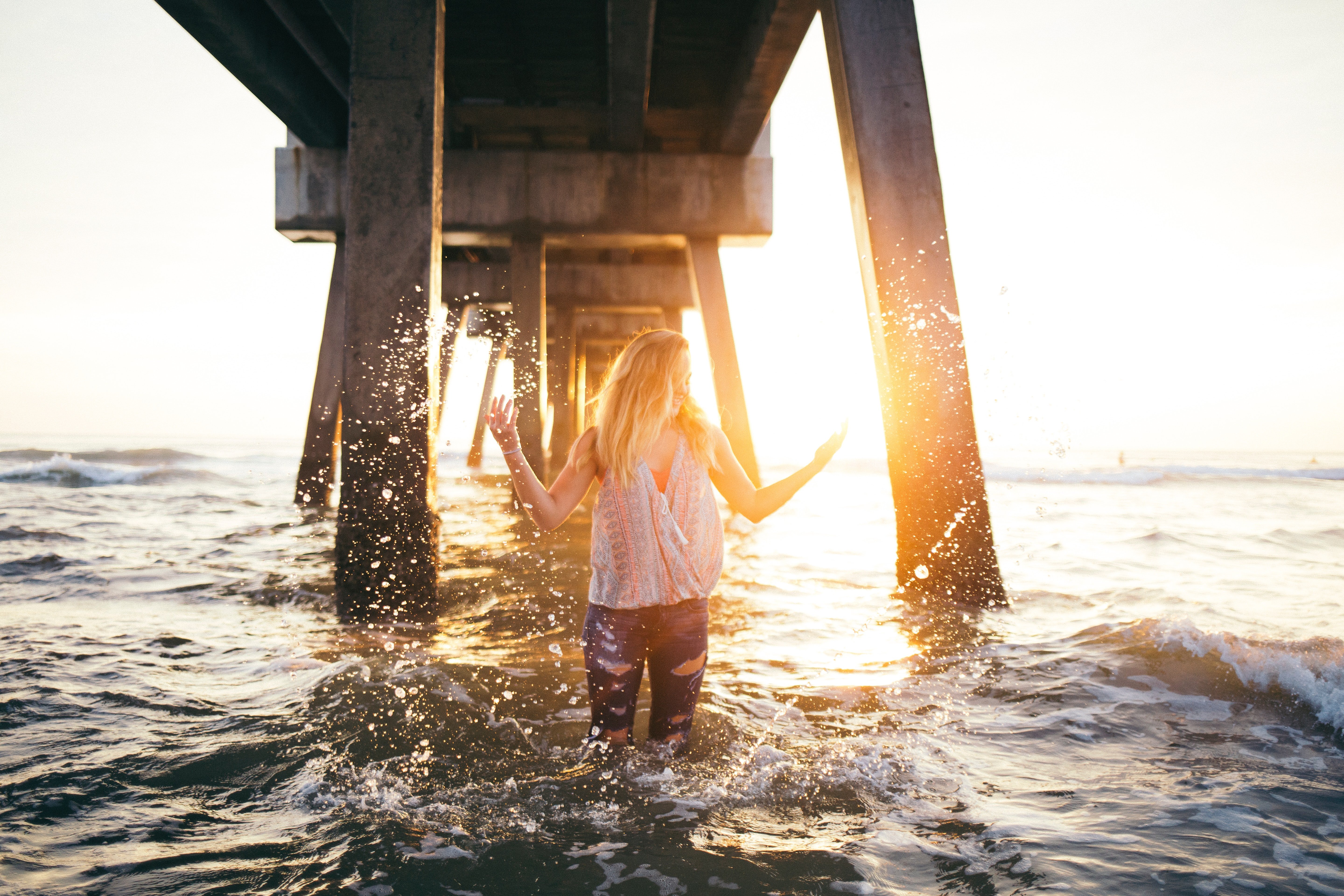 ---
THE BEGINNING OF SUMMER
As cardinal water signs, Cancers are the catalysts of summer, meaning they bring warmth, creation, and inspiration into the world. See for yourself who famous Cancerians are in the next sections. Cancers are full of imagination, creativity, and compassion which is why they mostly excel in the fields of arts.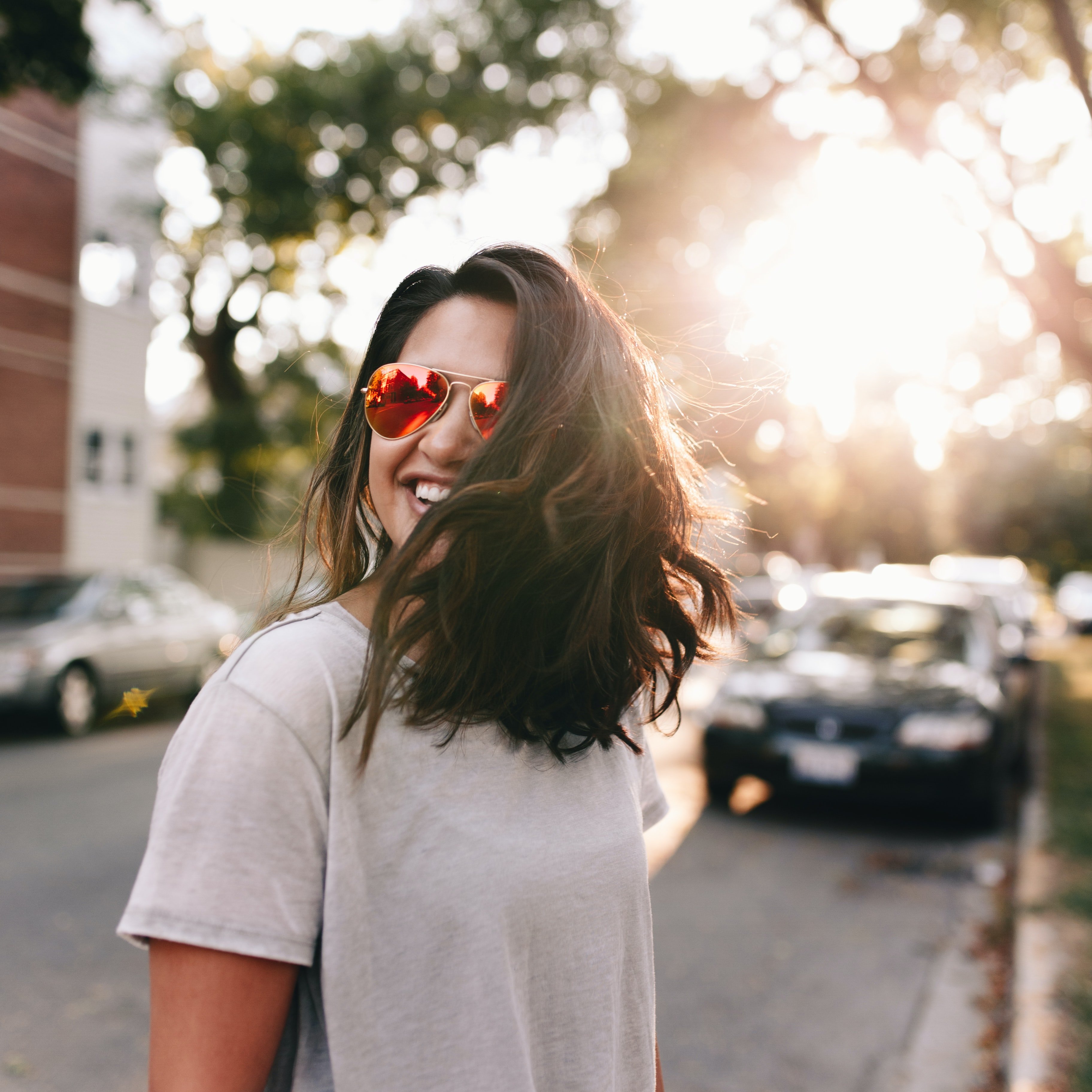 As summer ends, try to find all the positive vibes that will help you transition into a new season. We know that it is not always easy, but more often than not, we find that change mostly leads to beautiful new things. So why not embrace the shifting seasons with open arms?
---
THE RULER OF ALL MATERNAL INSTINCTS
Before realizing you were a Cancer, have you wondered your eyes unknowingly to the Moon at nights—almost as if the Moon truly understood your inner emotions? Well, that is because it is your ruling planet. The Moon in astrology is all about emotions, feelings, and comfort.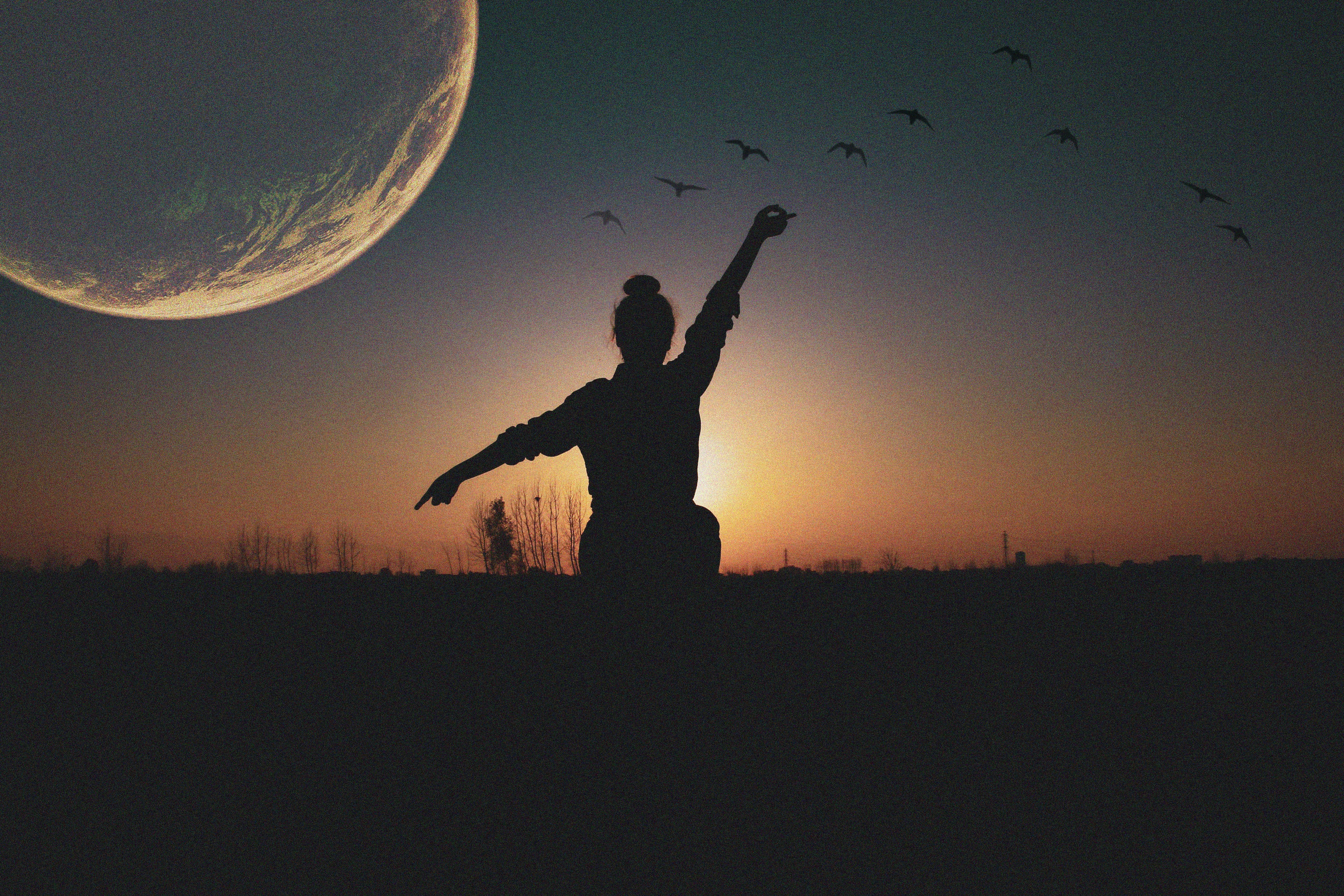 You are the tide-dwelling Crab. Within that hard shell lies the maternal and nurturing energy, unmatched with that of any other zodiac signs. This is why you are so gentle and sensitive with everybody's emotions, oftentimes to a point where you embody their sorrows and happiness. Ever wonder why you are mentally exhausted after a social gathering?
---
FAMOUS AND LOVED CANCERIANS
You might have already guessed: Selena Gomez and Tom Hanks are fellow Crabs at heart. Well, did you know Khloe Kardashian, Ariana Grande, Sofia Vergara, Will Ferrell, Post Malone, and Elon Musk all share the same zodiac sign? If we could pinpoint one thing they have in common, is that they are all caring and down-to-earth people.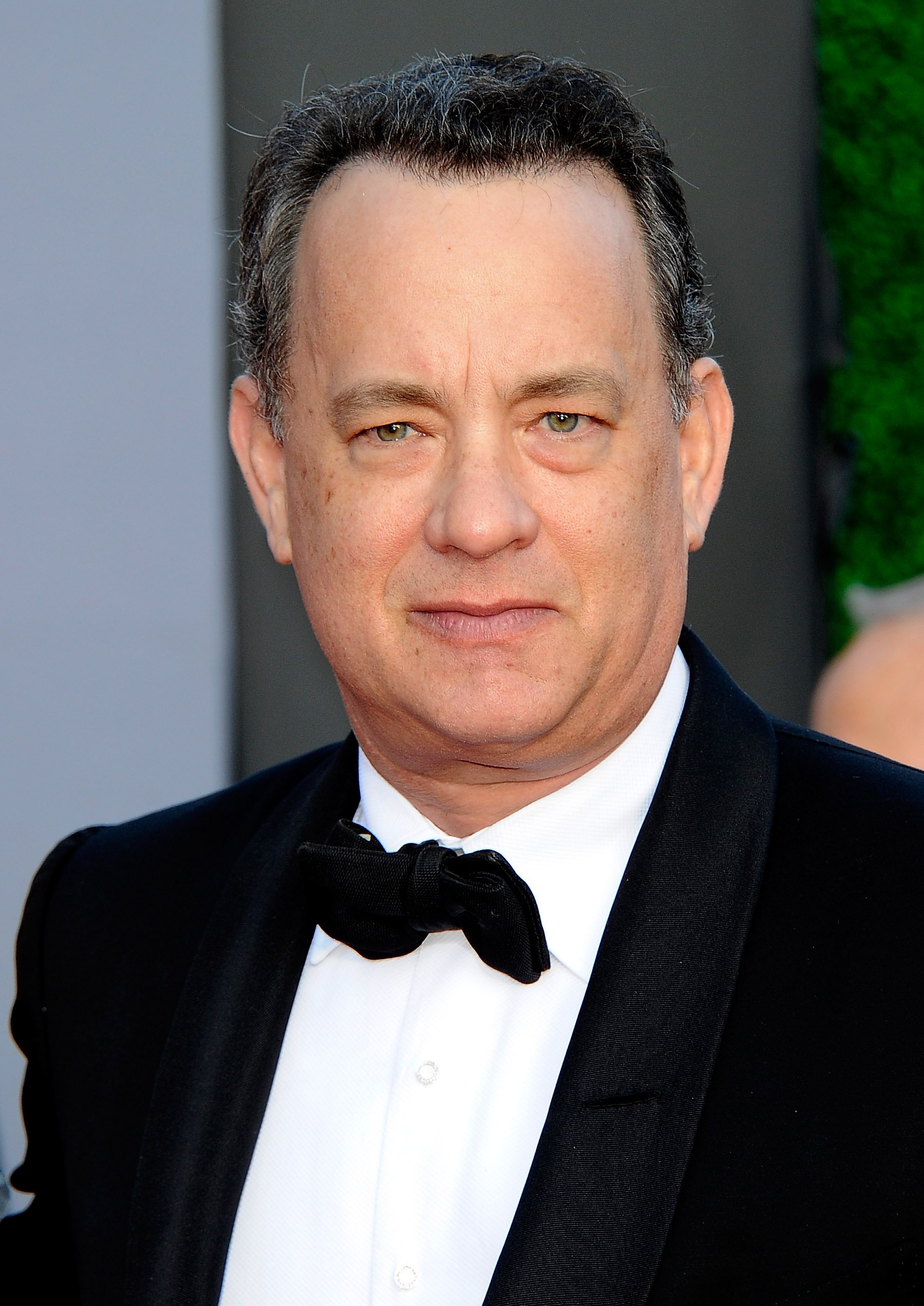 ---
FULL MOONS BRING CHANGING TIDES
A Full Moon is upcoming on the second of September. Although it will affect all the zodiac signs, Cancers will especially feel the change due to their special connection to this astronomical body. Our fellow Crabs, this September brings you a lot of productivity! It can be a great way to take advantage of your professional life this month.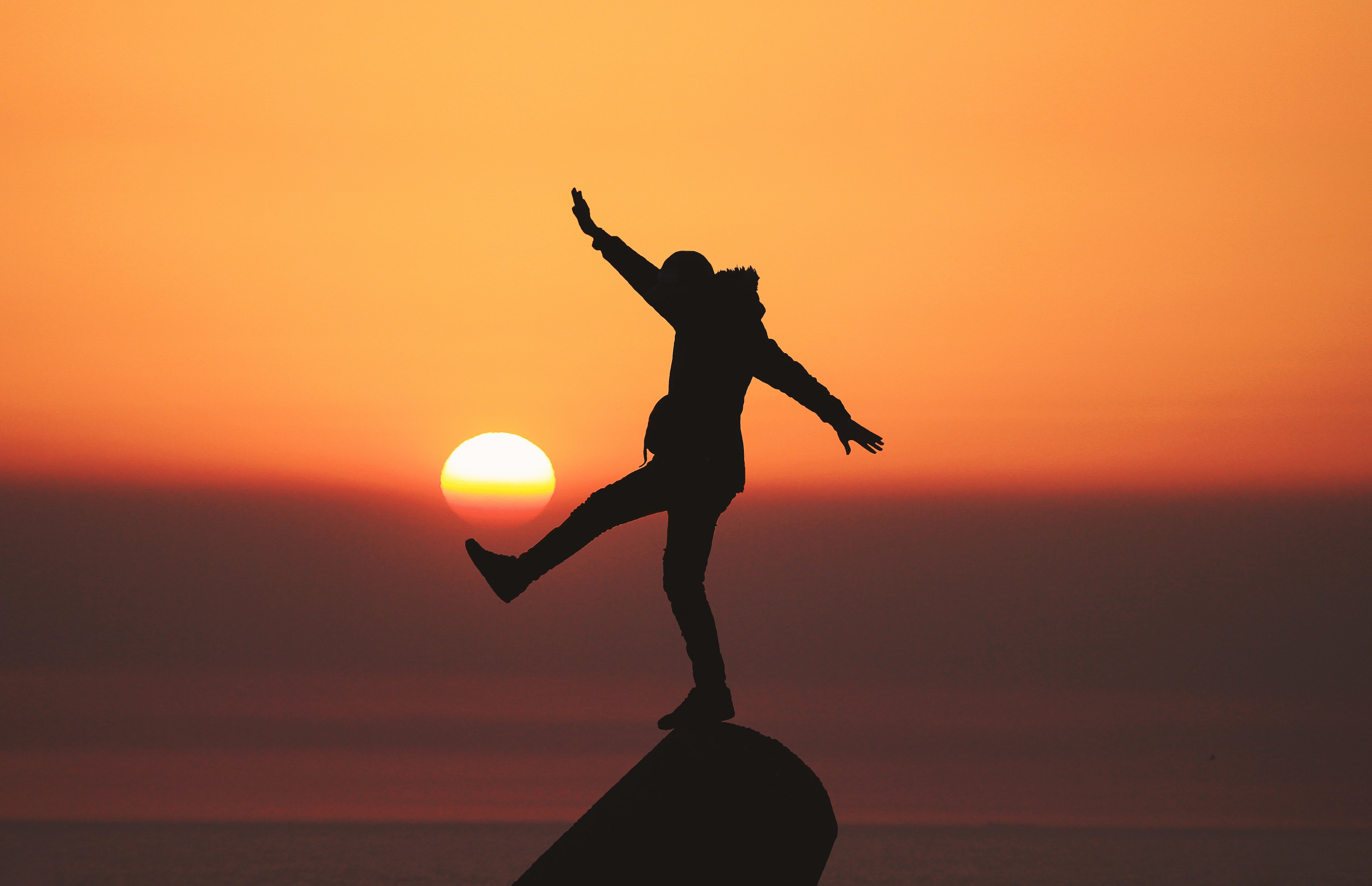 ---
COMPATIBILITY WITH OTHER ZODIAC SIGNS
Ever wonder what this month will bring with regards to your relationships with other zodiac signs? Well, read on to know how September will pan out. Hopefully, the stars are aligned with the zodiacs that you like!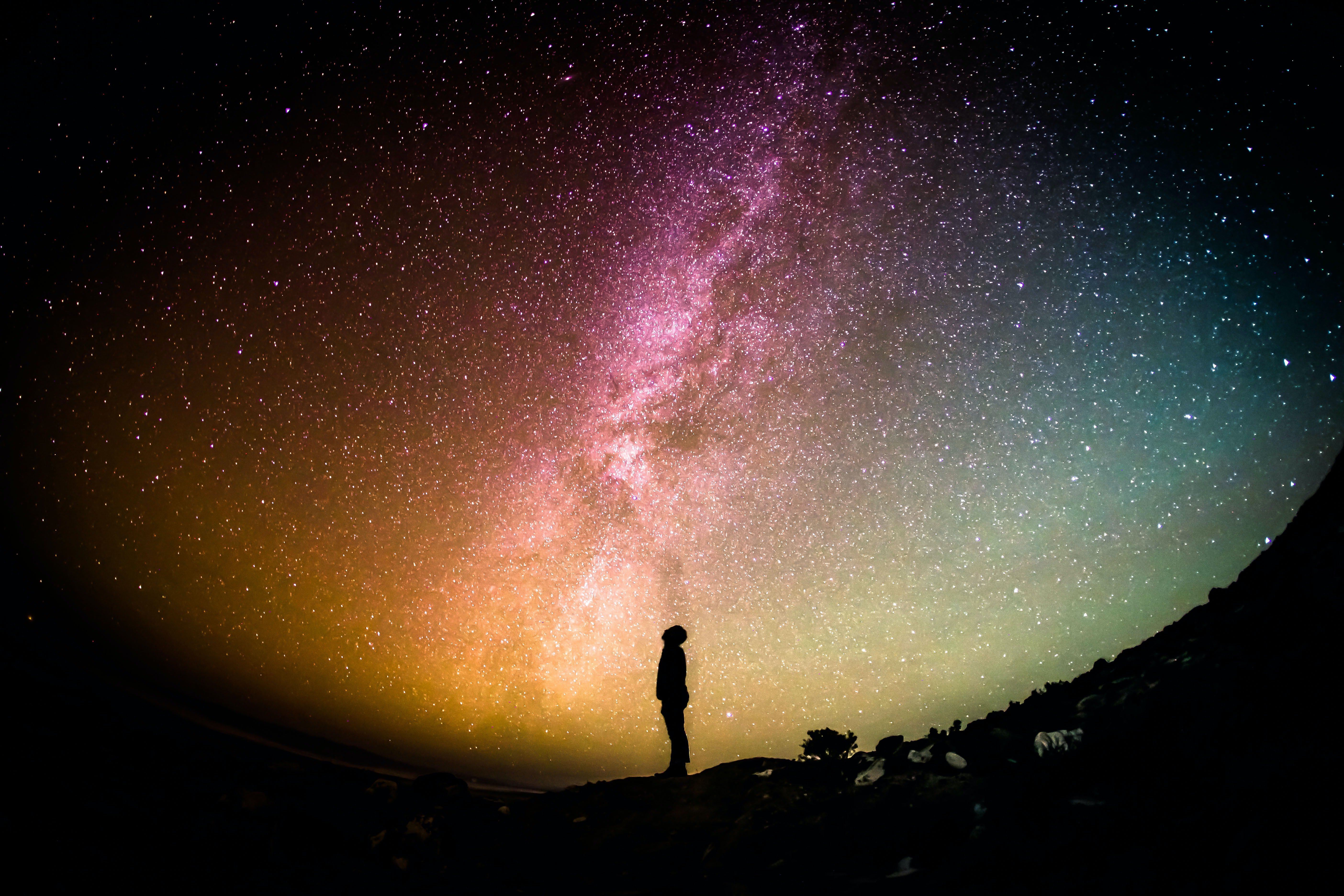 ---
CANCER AND ARIES
The fellow Aries will be very affectionate and communicative after the 7th of this month. If you enjoy the fearless and charismatic company of the fire sign, you are in for a catch. However, the fire sign might want to take this a little faster than you might expect. Make sure to communicate your pace!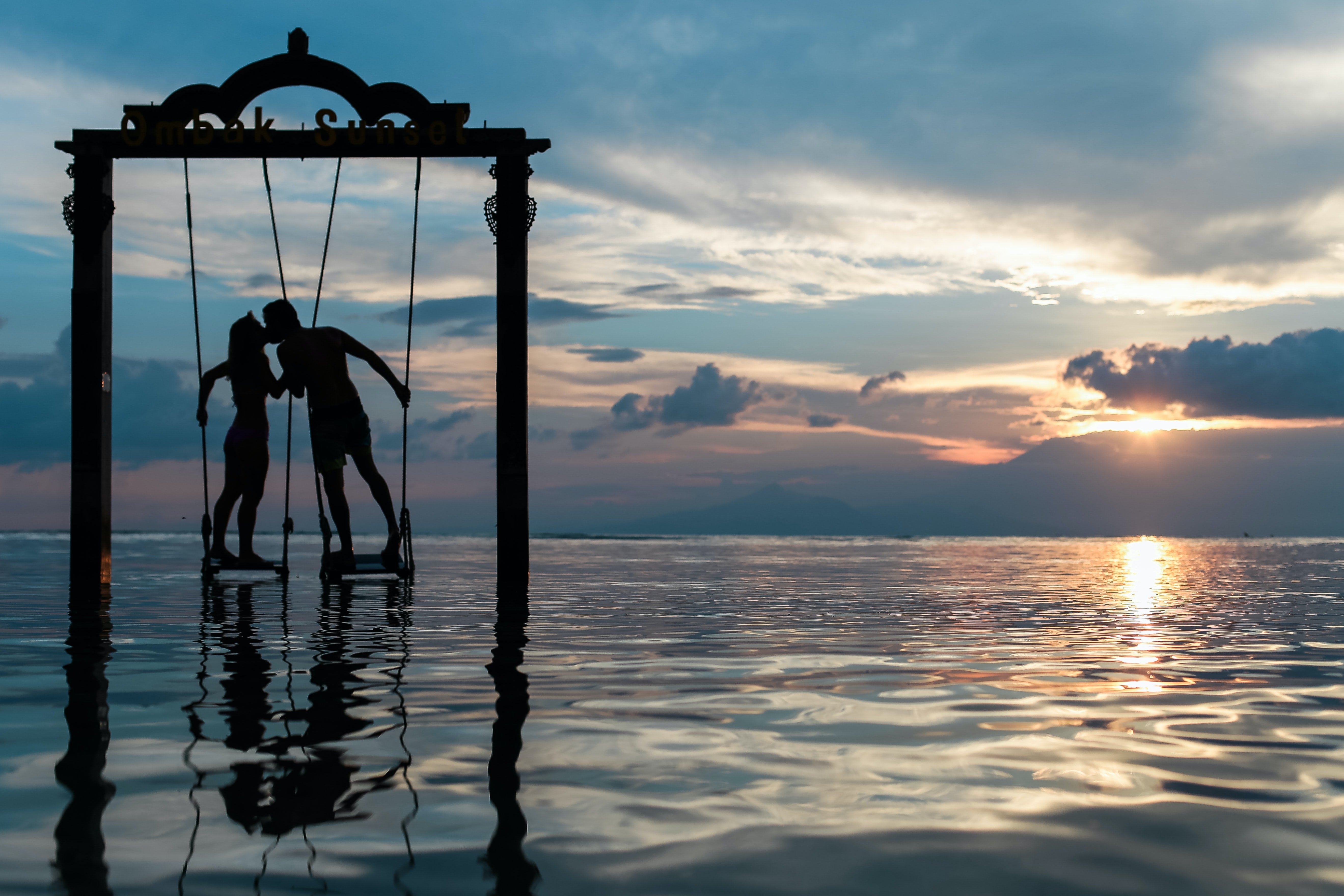 ---
CANCER AND TAURUS
Cancer and Taurus fill the gaps in their lives. Taurus provides earthly stability, something the moody and flowy Cancer can appreciate, while Cancer provides the ethereal experience the Earth can't provide. Both signs love to take things slow and steady. Dear fellow Cancers, you are in for a catch!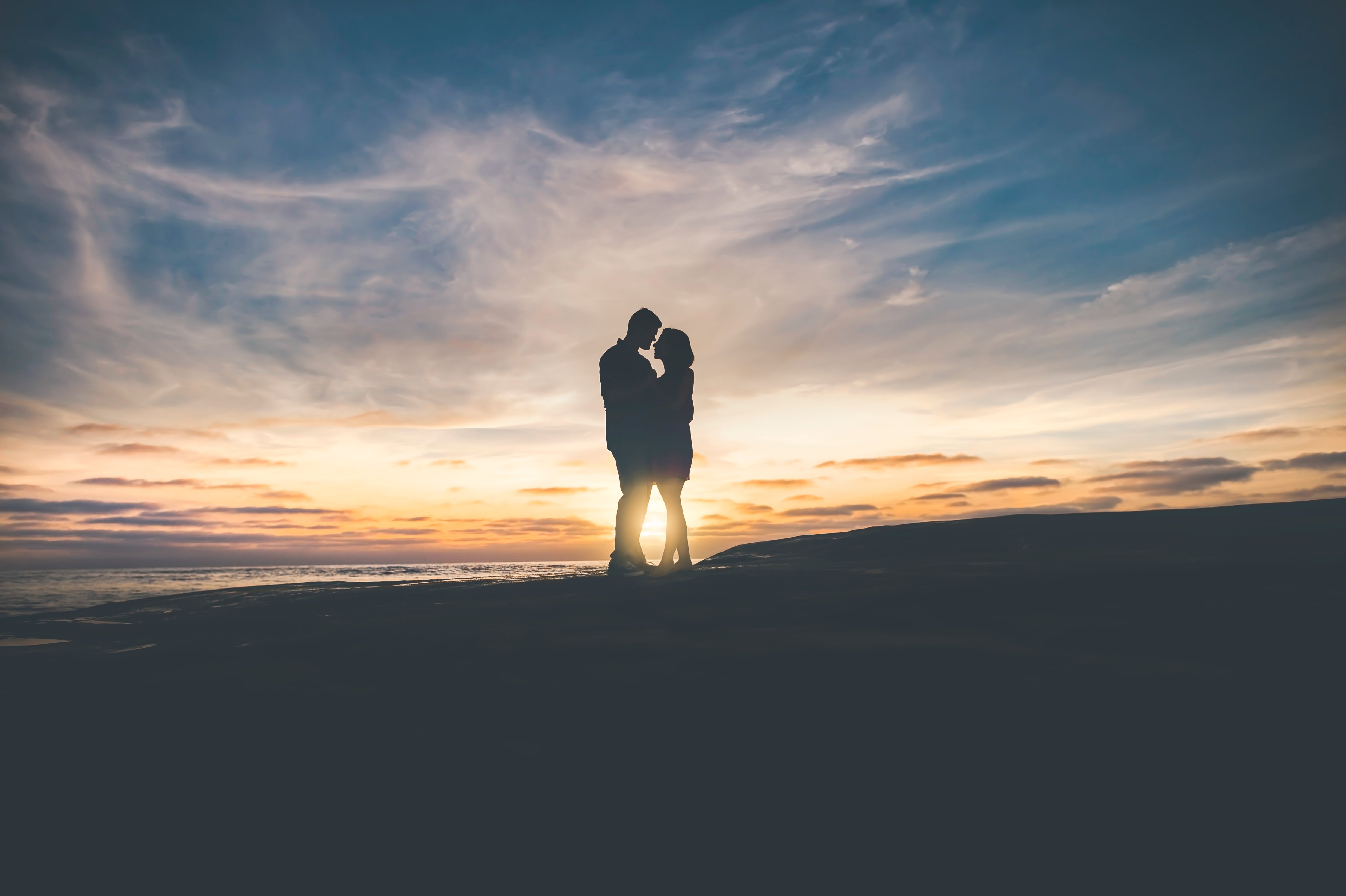 ---
CANCER AND GEMINI
Despite the spike of romance that Gemini will be getting this month, we advise Cancer to think twice about this match. There is a heavy disparity in values and emotions between the two. Thus, make sure to reach some common ground in these areas before taking a step further.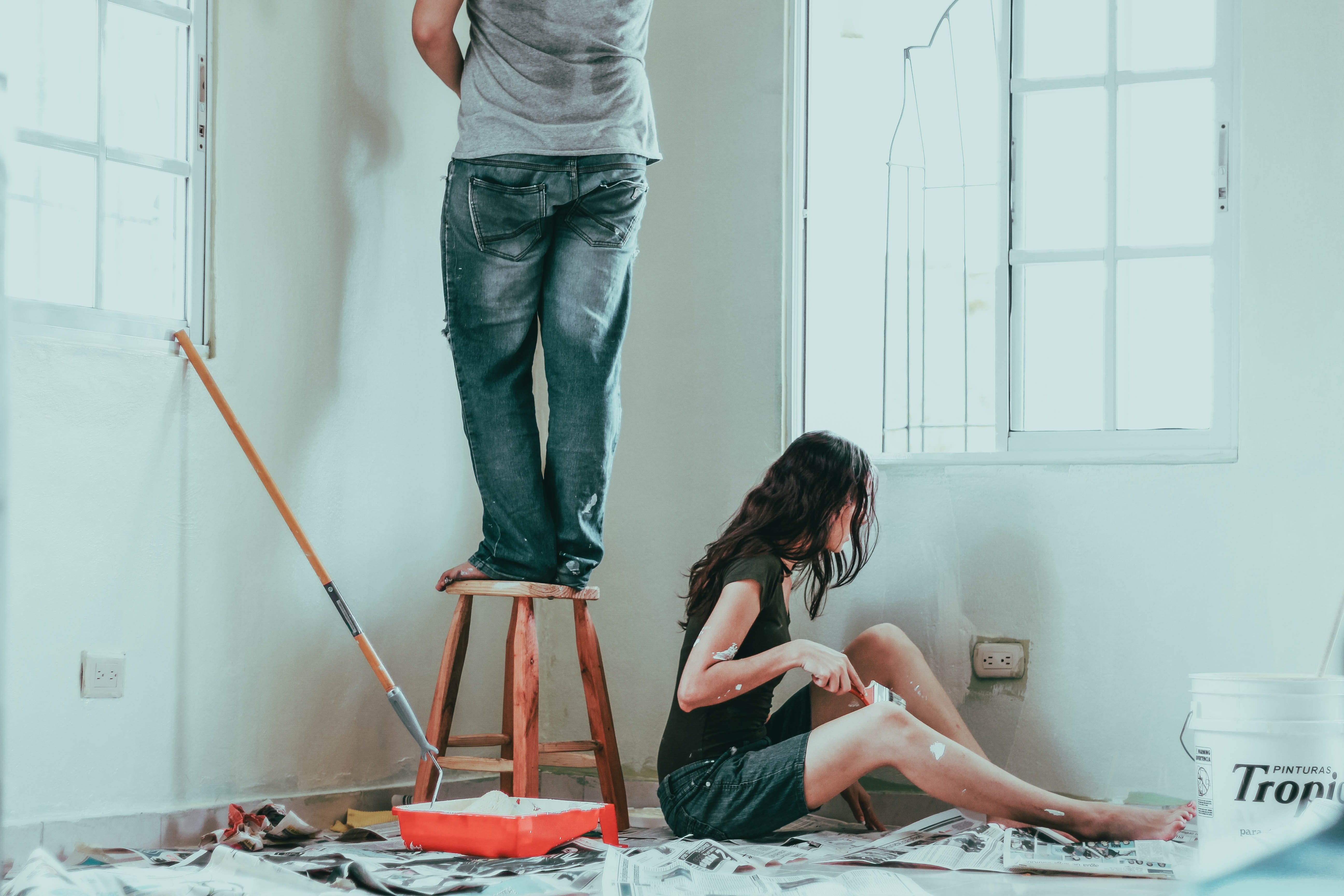 ---
CANCER AND CANCER
Like fellow water signs, you two are immediately attracted to each other—your ability to understand the ebb and flow of another Cancerian is one of your intuitive strengths. There will be a sense of magic even with subtle gestures. The only tricky part here is one of you shy Crabs will have to make the first move. Take courage! 
---
CANCER AND LEO
Leos will undergo unprecedented growth and accomplishments this month, while for Cancers, they might need to find a balance between their emotional stability and professional requirements. If you manage to find the sweet spot, a romantic spark with a Leo this month may hint more heat. 
---
CANCER AND VIRGO
There is a possible match this month with the Virgo. Domestic issues and emotional harmony will dwell with the fellow Earth sign this month. Your planetary alignments show that if both of you are ready for something more than a friendship, well, it is up to you to decide!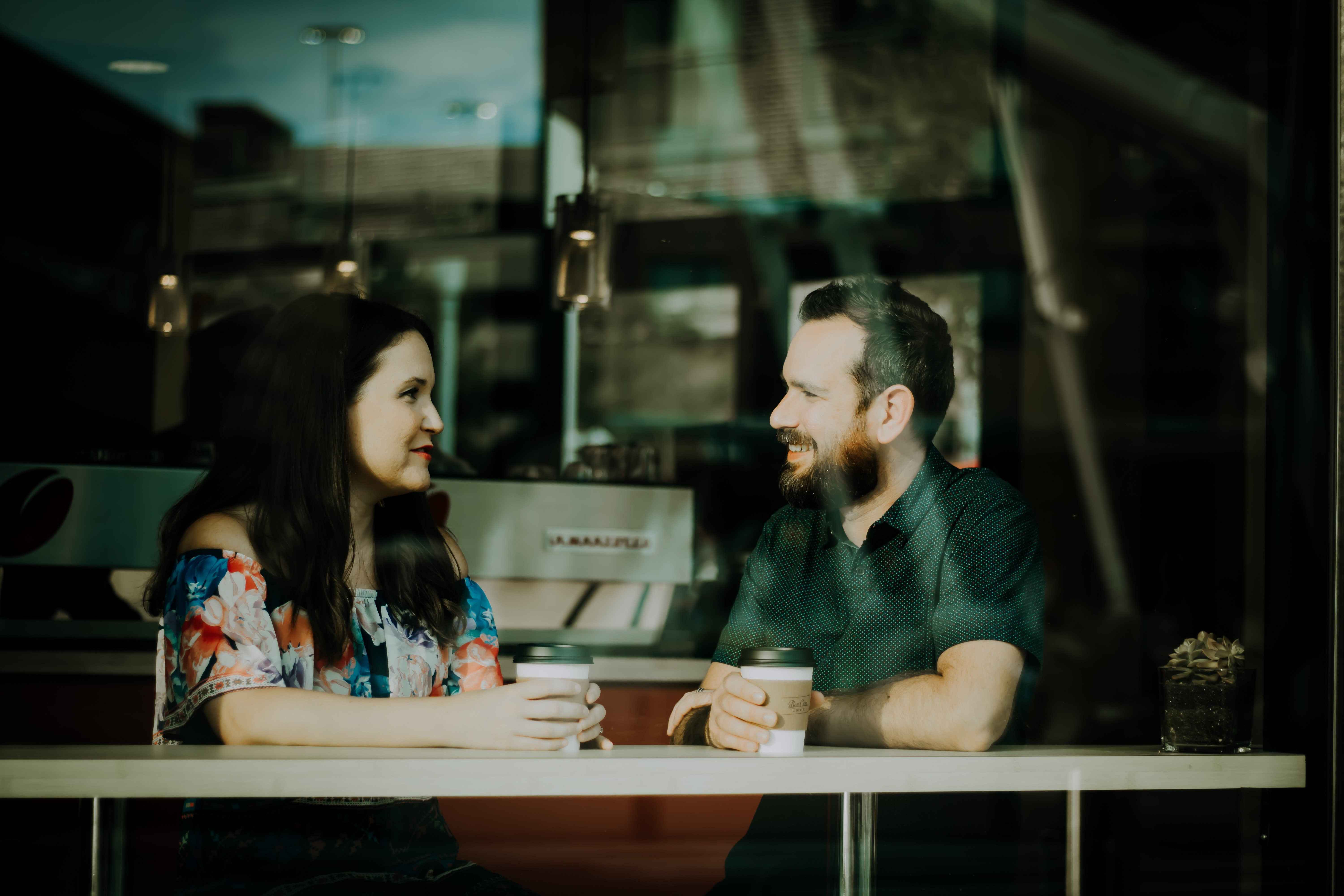 ---
CANCER AND LIBRA
According to the Sunsigns, single Libras will be "interested more in social relationships rather than love alliances". As shy Crabs, you might actually prefer this than going in full romance mode. If you are open to be friends with the fellow Libra and take the friendship step by step, you might end up somewhere as deep as your feelings!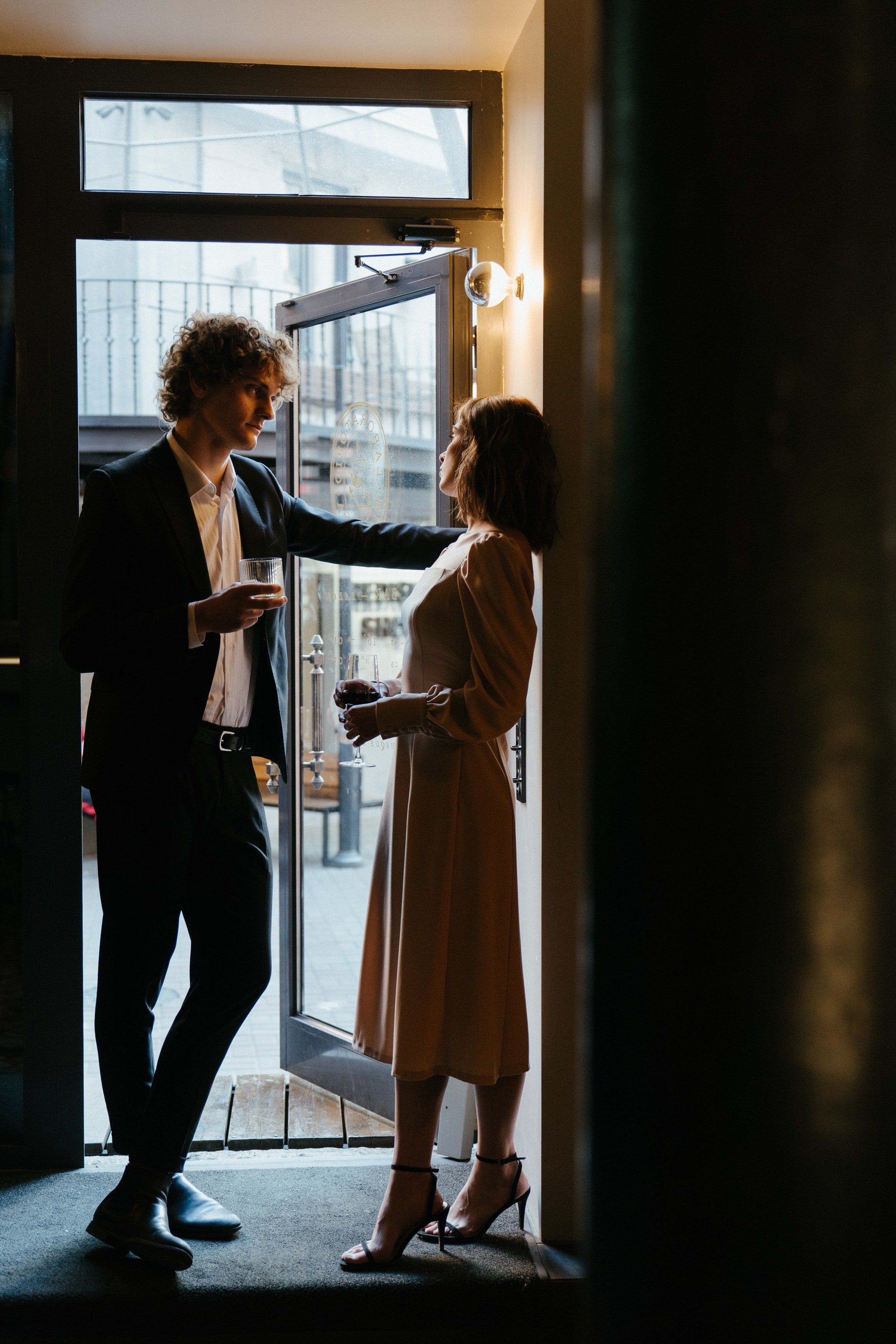 ---
CANCER AND SCORPIO
This pair can turn into those, "I knew you were my soulmate the moment I laid eyes on you" match. Scorpio is naturally drawn into Cancer's soft and sympathetic nature, while Cancer is intrigued by Scorpio's mystic and intense energy. The depth of emotions of these two is like an ocean.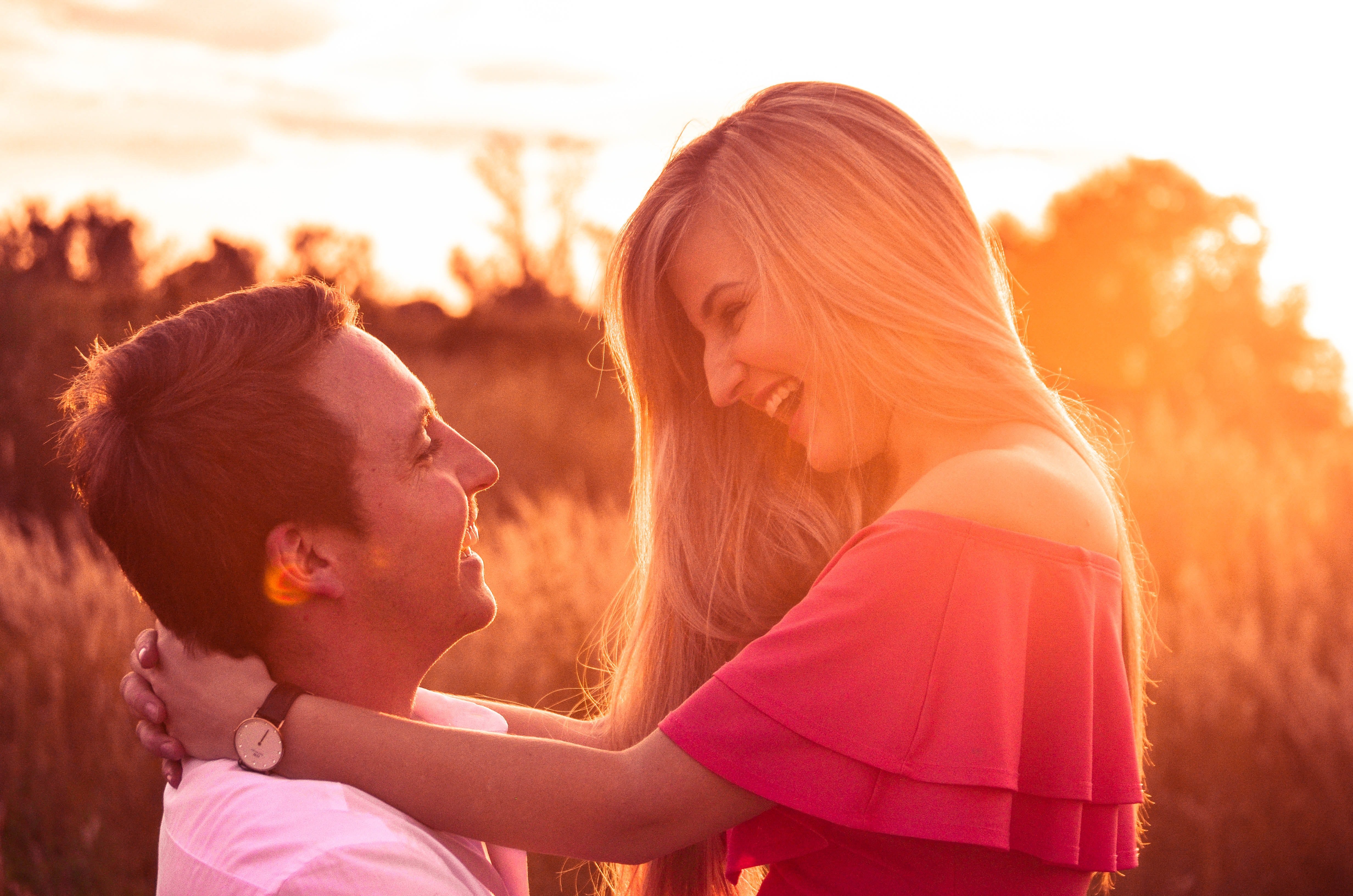 ---
CANCER AND SAGITTARIUS
The Sagittarius this month is all about romantic opportunities, emotional stability, and personal ambitions. If you are a fellow Cancerian currently eyeing a Sagittarius, this month could be a chance for you to deepen the bond. One thing to remember is to respect the personal ambitions of the Sagittarius.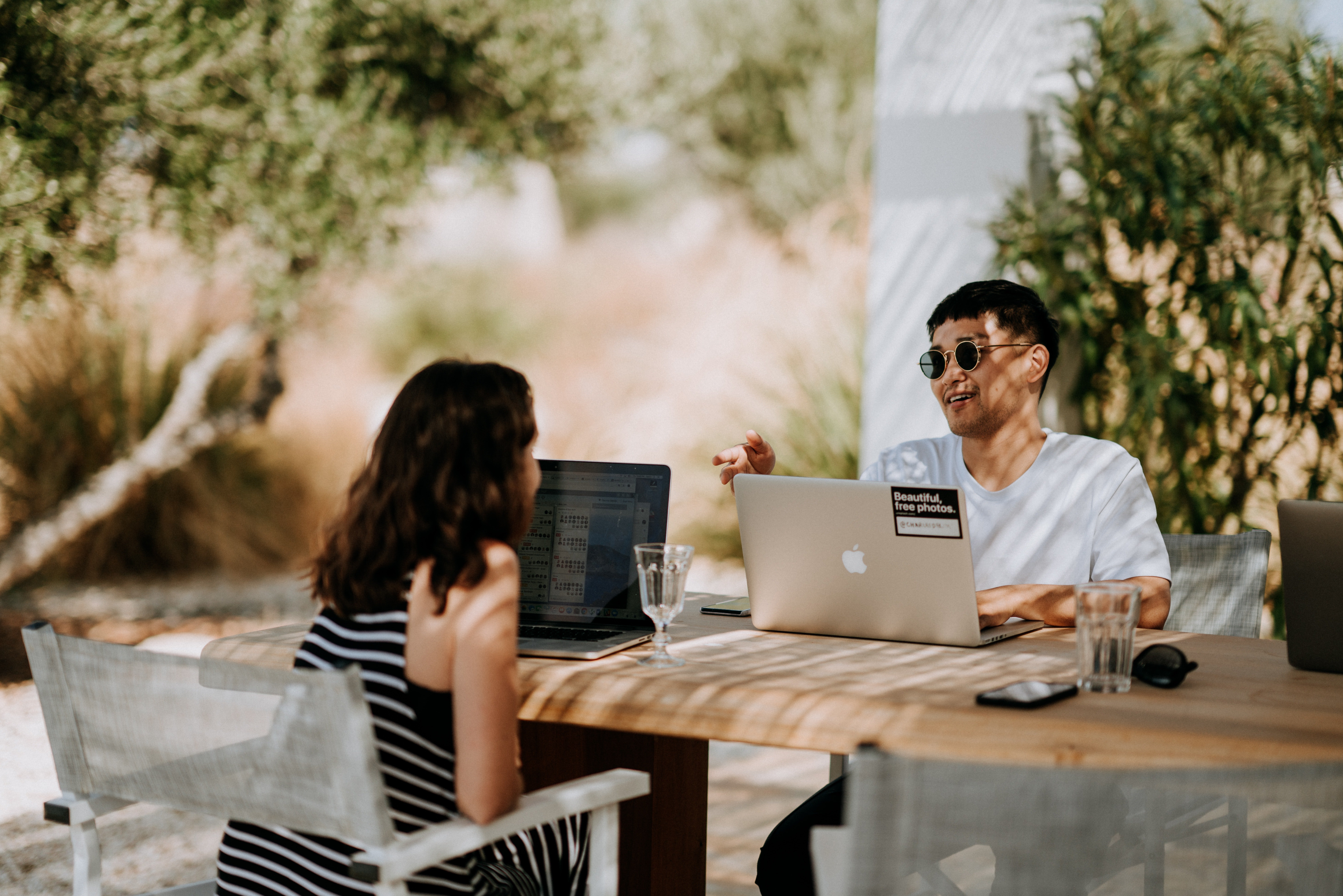 ---
CANCER AND CAPRICORN
If polar opposites attract, then you might as well talk about Cancer and Capricorn. Cancers are about making a house a home, while Capricorns are about bringing in the bread to the table. Although they might not have the same professional goals in life, they fulfill the needs of each other.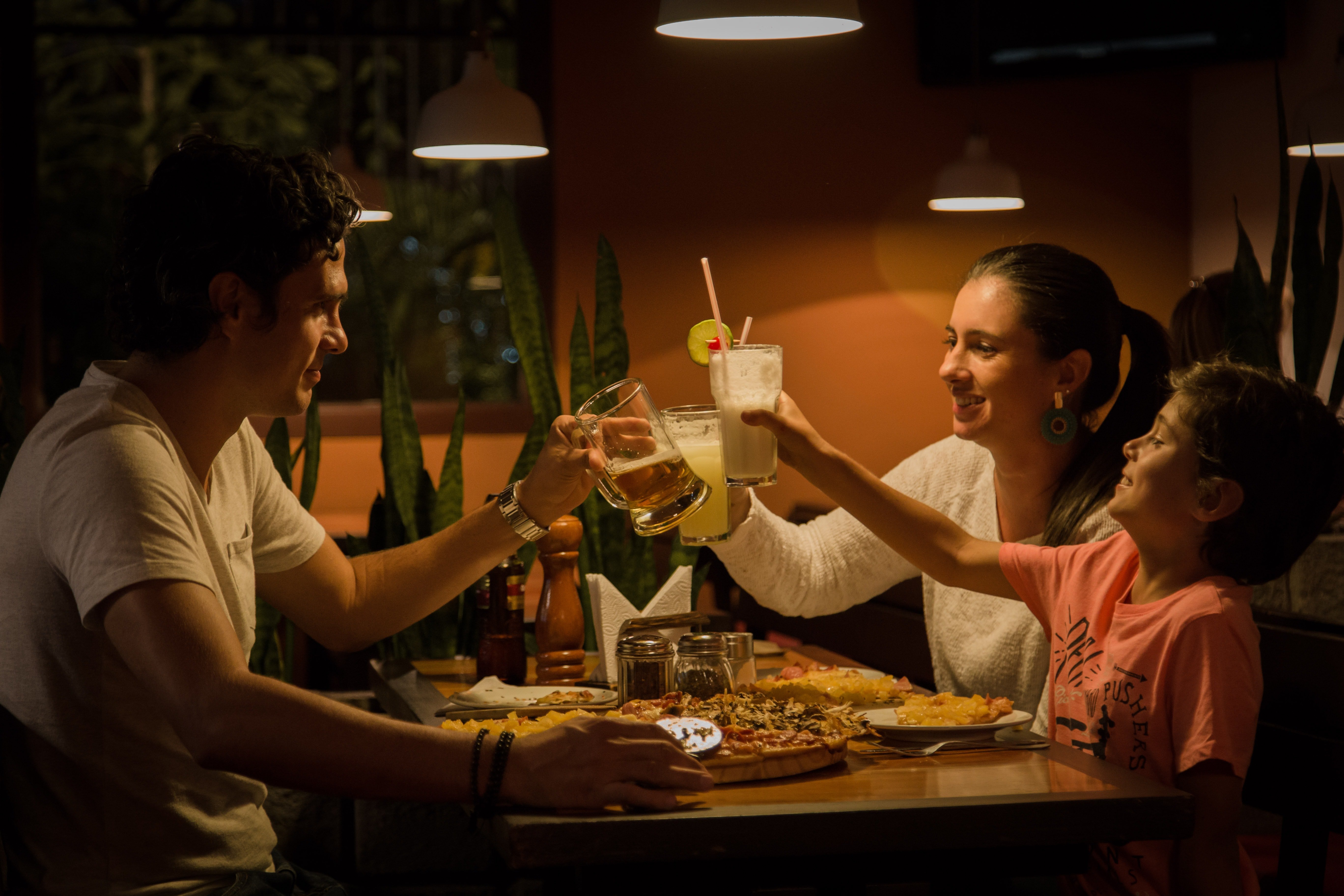 ---
CANCER AND AQUARIUS
The air sign will go through a romantic spark between the 7th to the 30th of this month, so all fellow Cancerians can take advantage of this planetary alignment. However, Aquarius can be too concentrated on justice but can shy away in being in touch with their emotions. As long as you are patient with Aquarius, things can flourish slowly.
---
CANCER AND PISCES
Despite being one of the best matches in general, September might not be the time for this pair. This is because Pisces may have a hard time focusing on their emotional matters. If you are a fellow Cancer with a little crush on the dreamy Pisces, we recommend waiting a little bit more.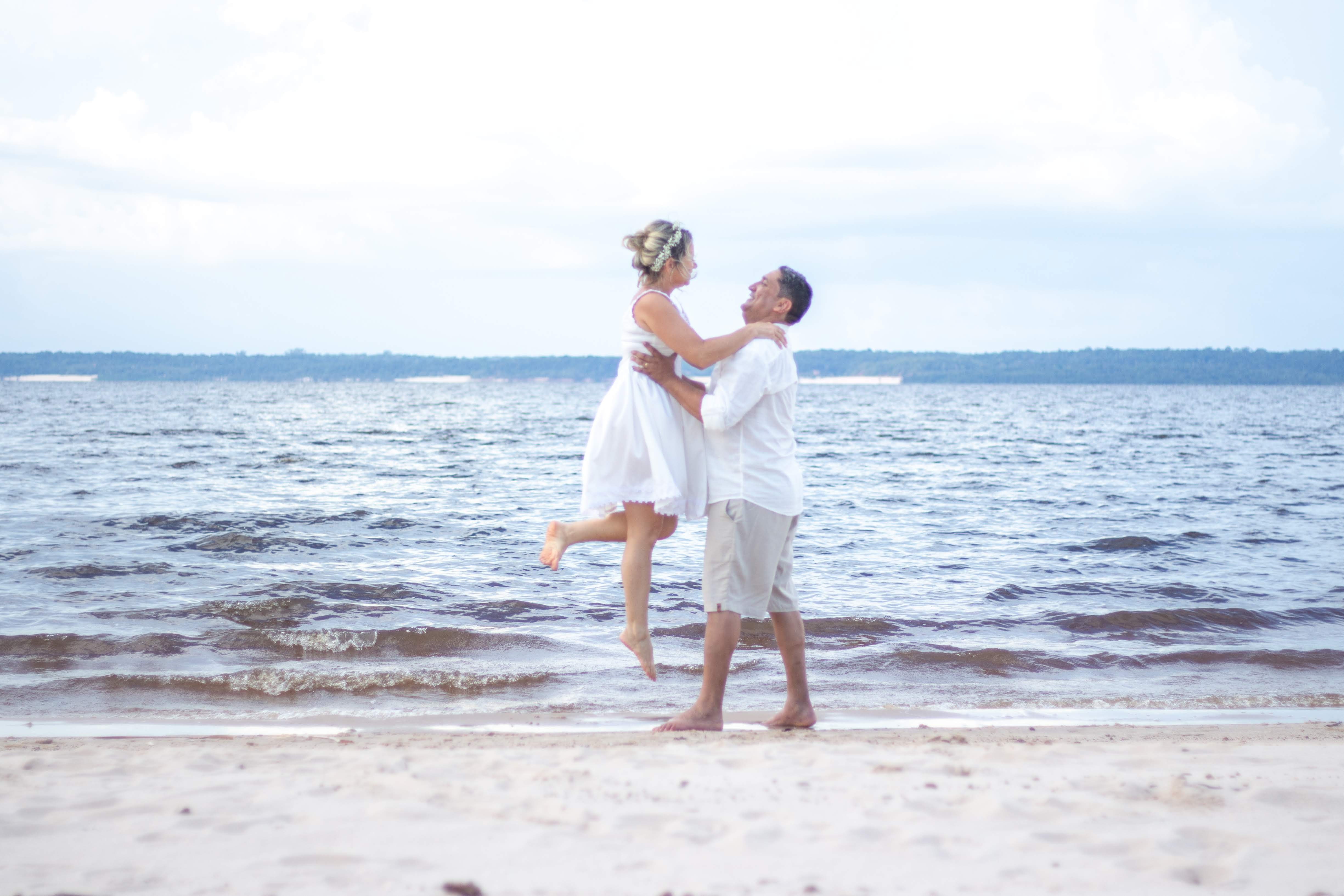 ---
AN AMAZING TIME FOR EMPATHY—AND POSSIBLY EXPAND YOUR NETWORK?
If you thought you couldn't have a deeper sense of empathy, this month might prove you wrong. Due to the influence of Venus, you will have a heightened sense of empathy. Your friends and family will feel grateful and even indebted to your amazing energy and company. This may even expand to meeting new people at work.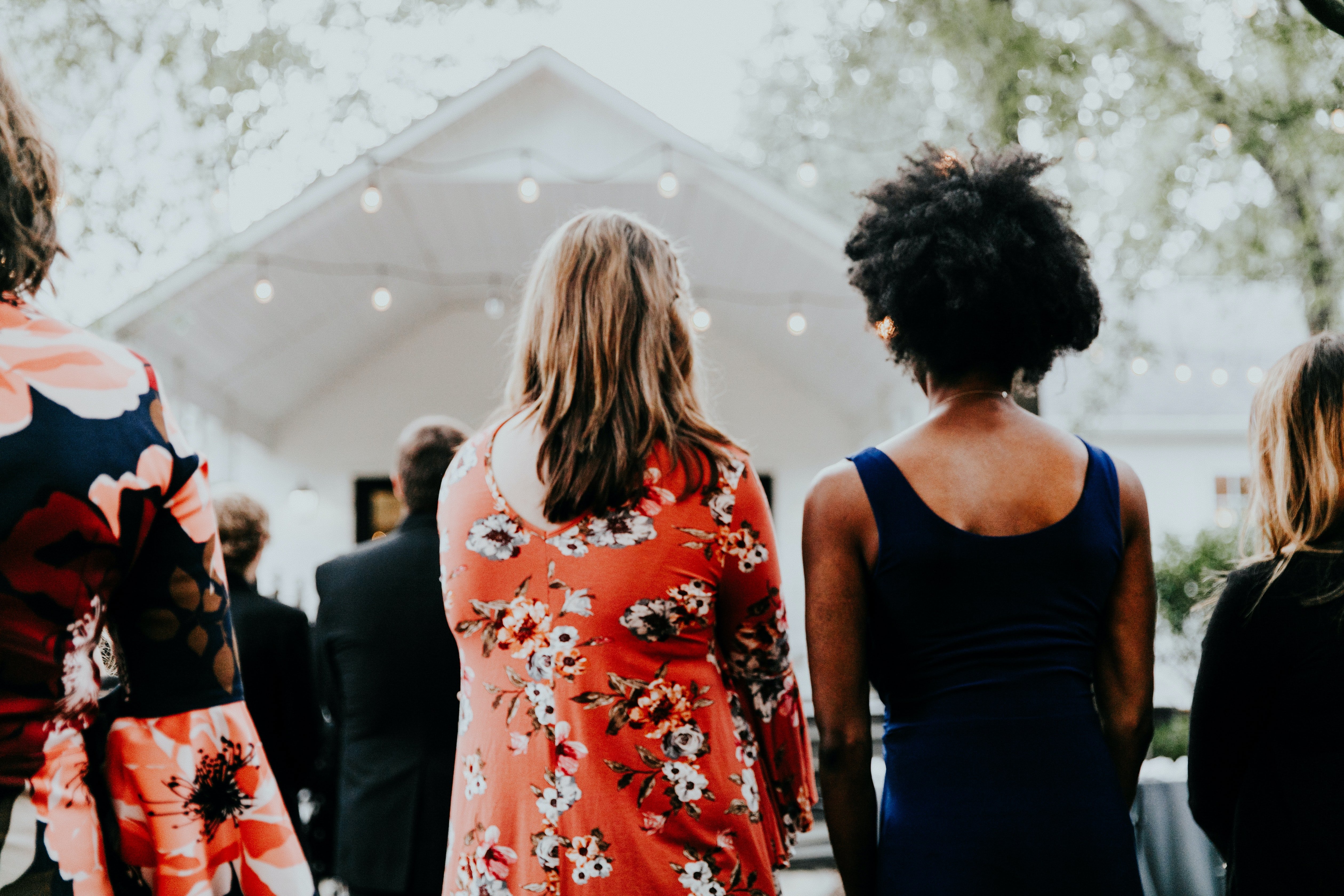 ---
REMEMBER TO TAKE CARE OF YOURSELF
We know how much your fellow Crabs take care of your friends and family. It is a part of you to nurture. As much as you feel fulfilled in providing emotional support, your health and wellbeing should always come first. Do not forget to have some self-care date nights with yourself!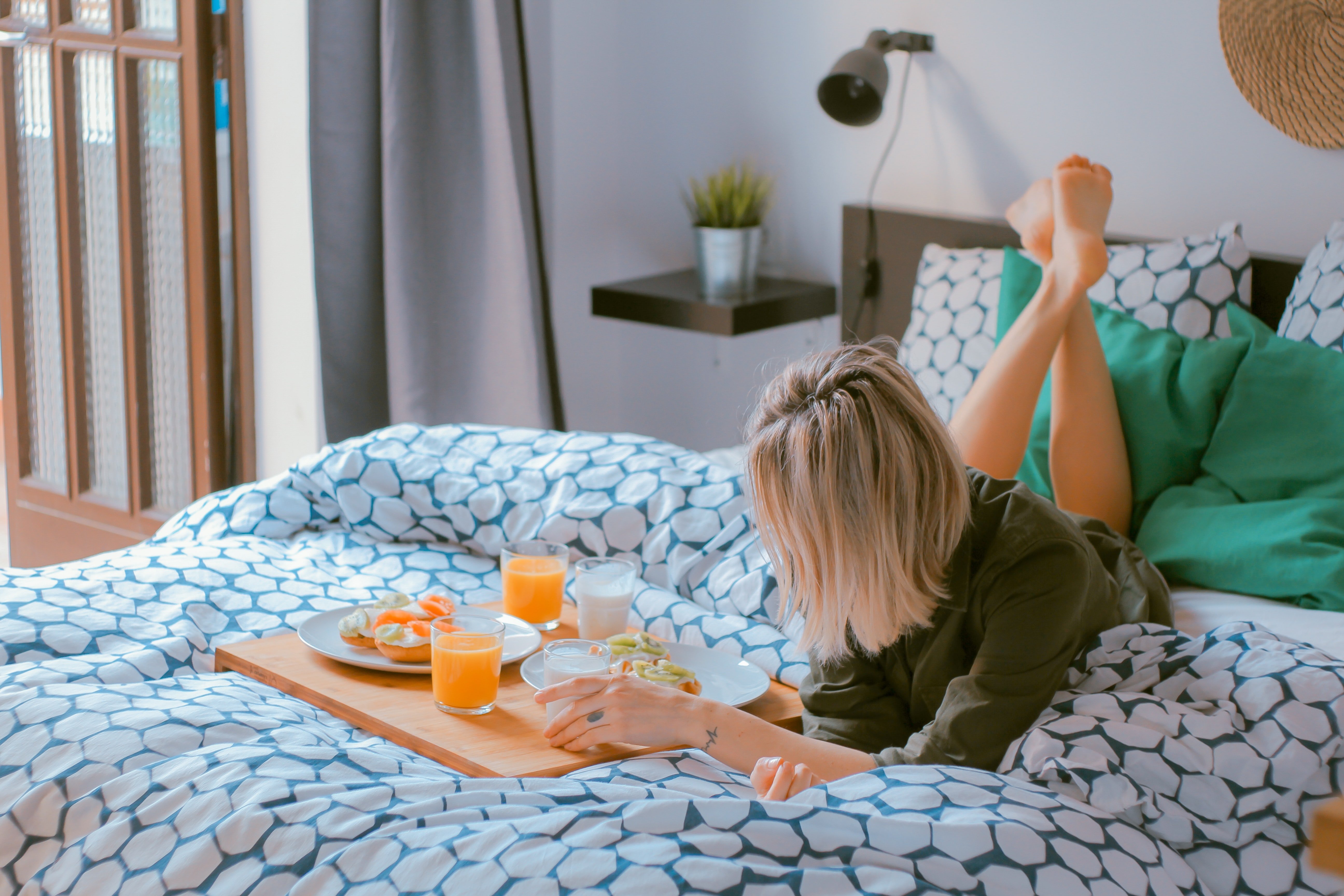 We highly recommend taking a bit of time off every once in a while to give yourself a chance to rest. For some, resting may be a sign of unproductivity. But after all the nurturing that Cancers are so used to doing, a bit of R&R is badly needed.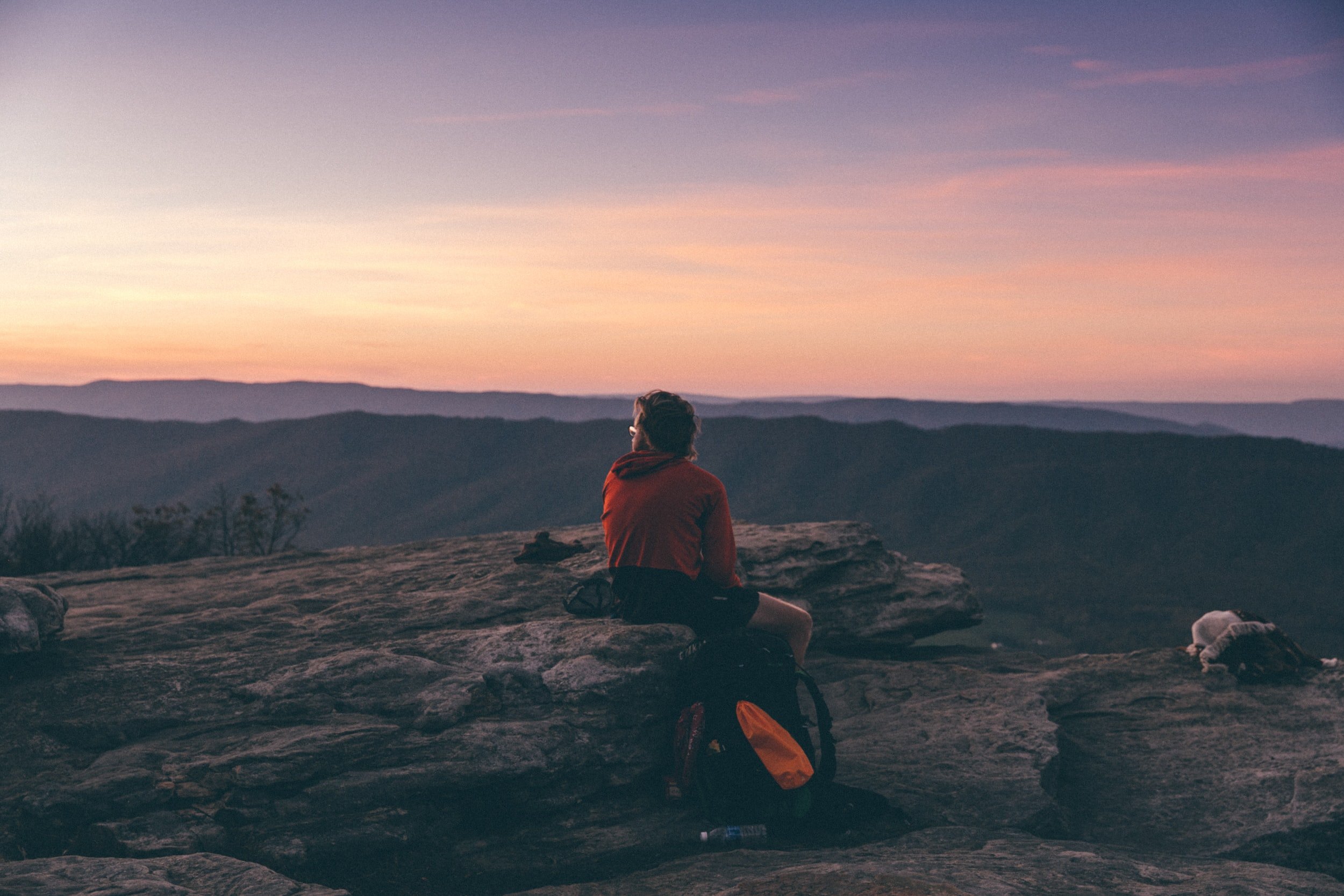 ---
SKINCARE IS SELF CARE
Why not try to face masking? September is usually the time when seasons interchange with each other; it goes from summer to fall, and the weather can be a bit damp or withered. So a little tender loving care for your skin is going to make a lot of difference!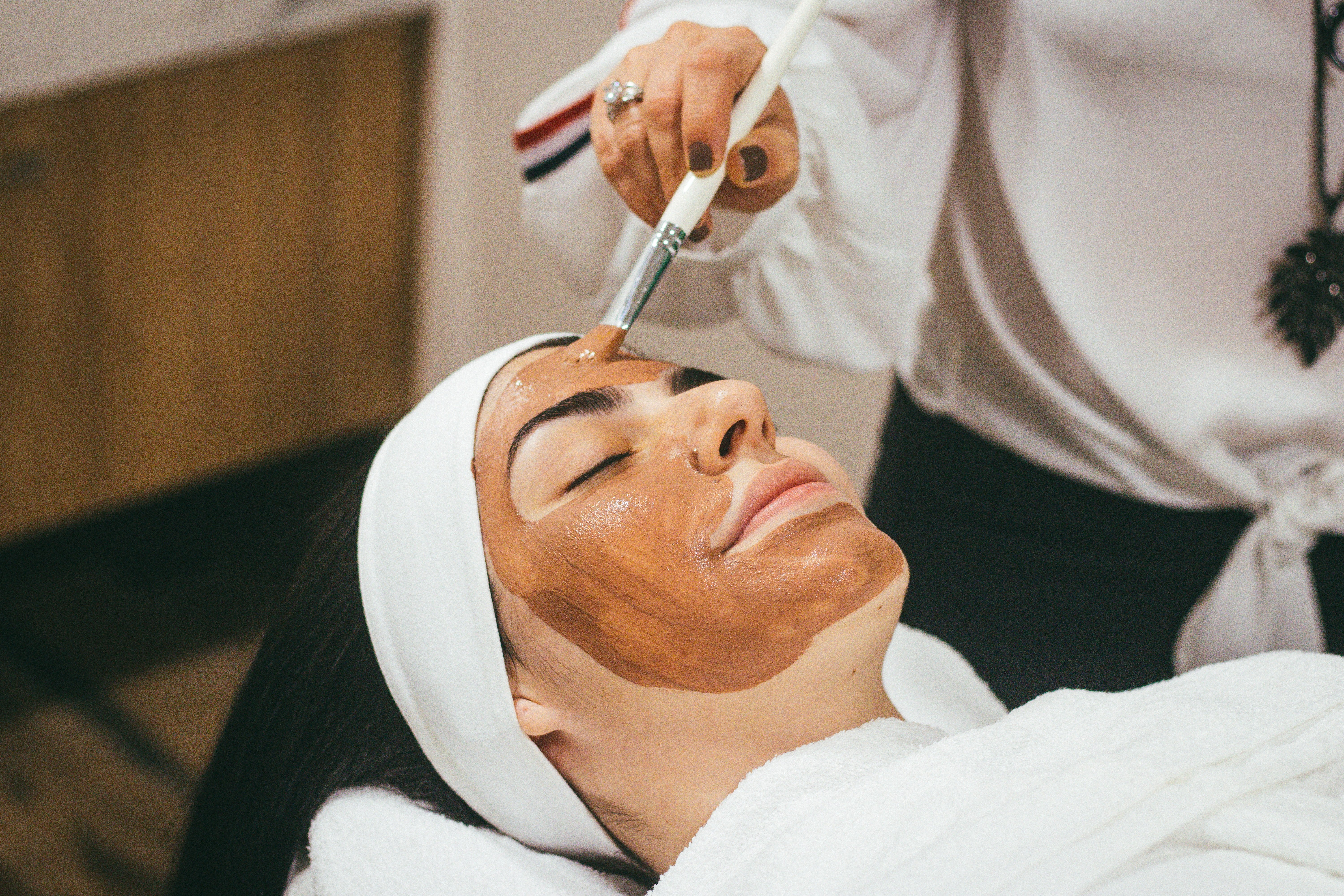 ---
LET YOUR INNER EARTH GODDESS FLOURISH
One activity that fellow Cancers enjoy is gardening. It is no surprise at all because Cancers are very maternal and nurturing and so it is only fitting that they do gardening. With each seed you plant comes the hope that a new life will sprout from your efforts, so why not try it this September?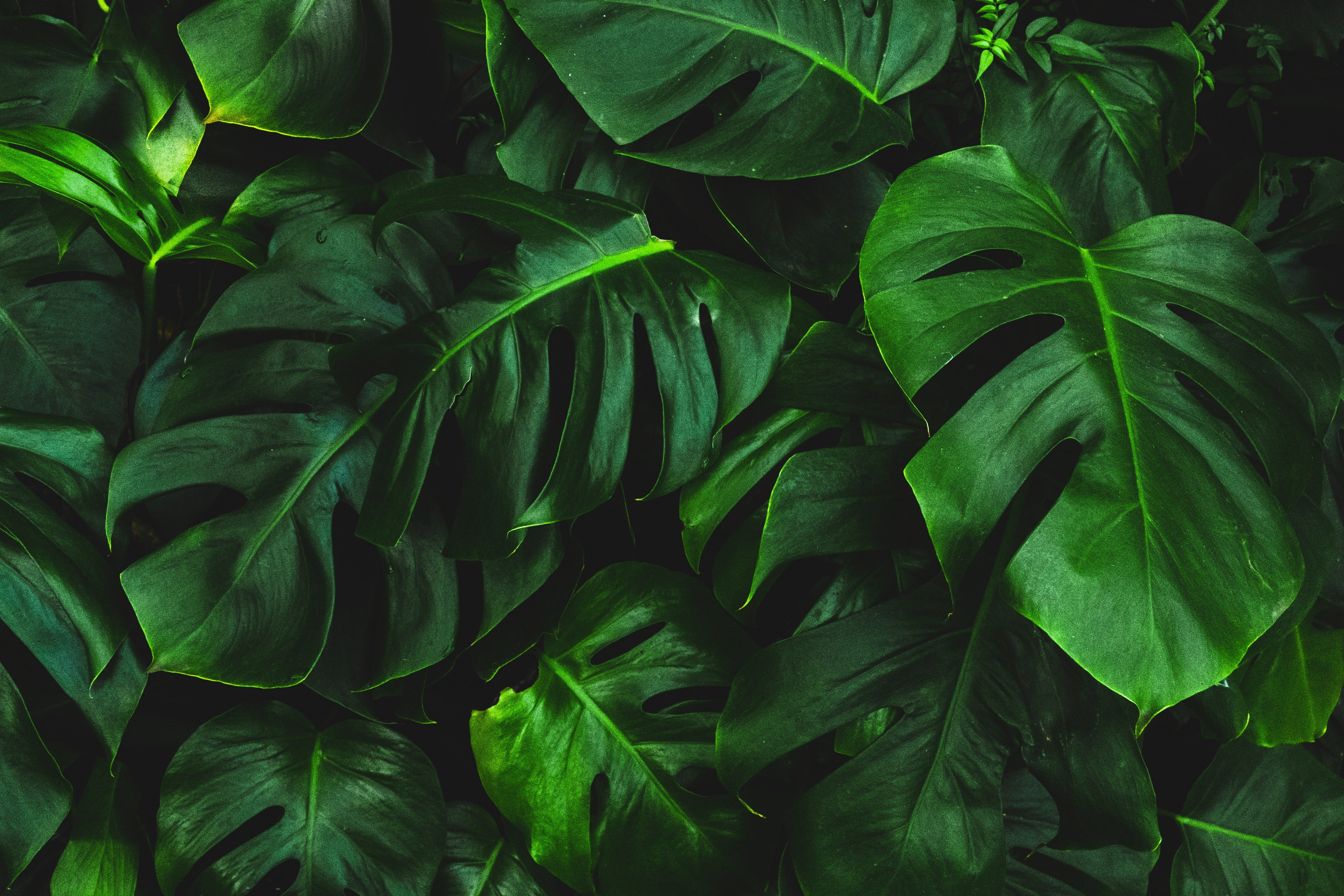 ---
LOVING YOURSELF THROUGH YOUR STOMACH
Another thing to try this month is baking. Now baking can seem a bit daunting because of the need to put in the exact measurements, but once you get the hang of it, it can be a really motivating, calming, and interesting hobby to take on. So why not dust off your aprons and whip up something delicious?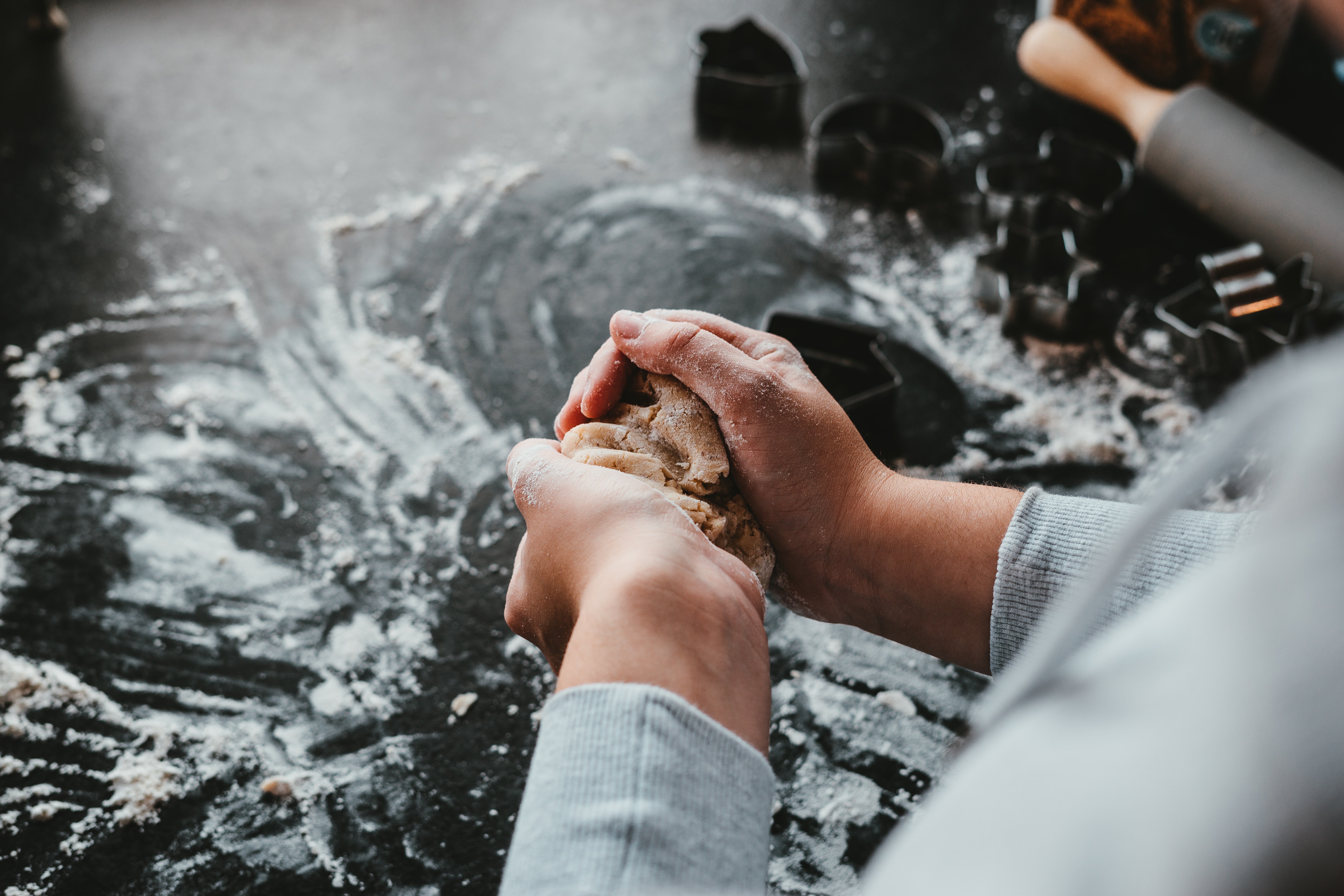 ---
RECOMMENDATIONS FOR SEPTEMBER
This month might be a little bit hectic for all the Cancers out there, but it does not mean that you cannot discover or explore new things. So might we suggest a bunch of series, films, books, music, and what-not check out during this month? Worry not, for these are all carefully picked for all our dear Cancers out there!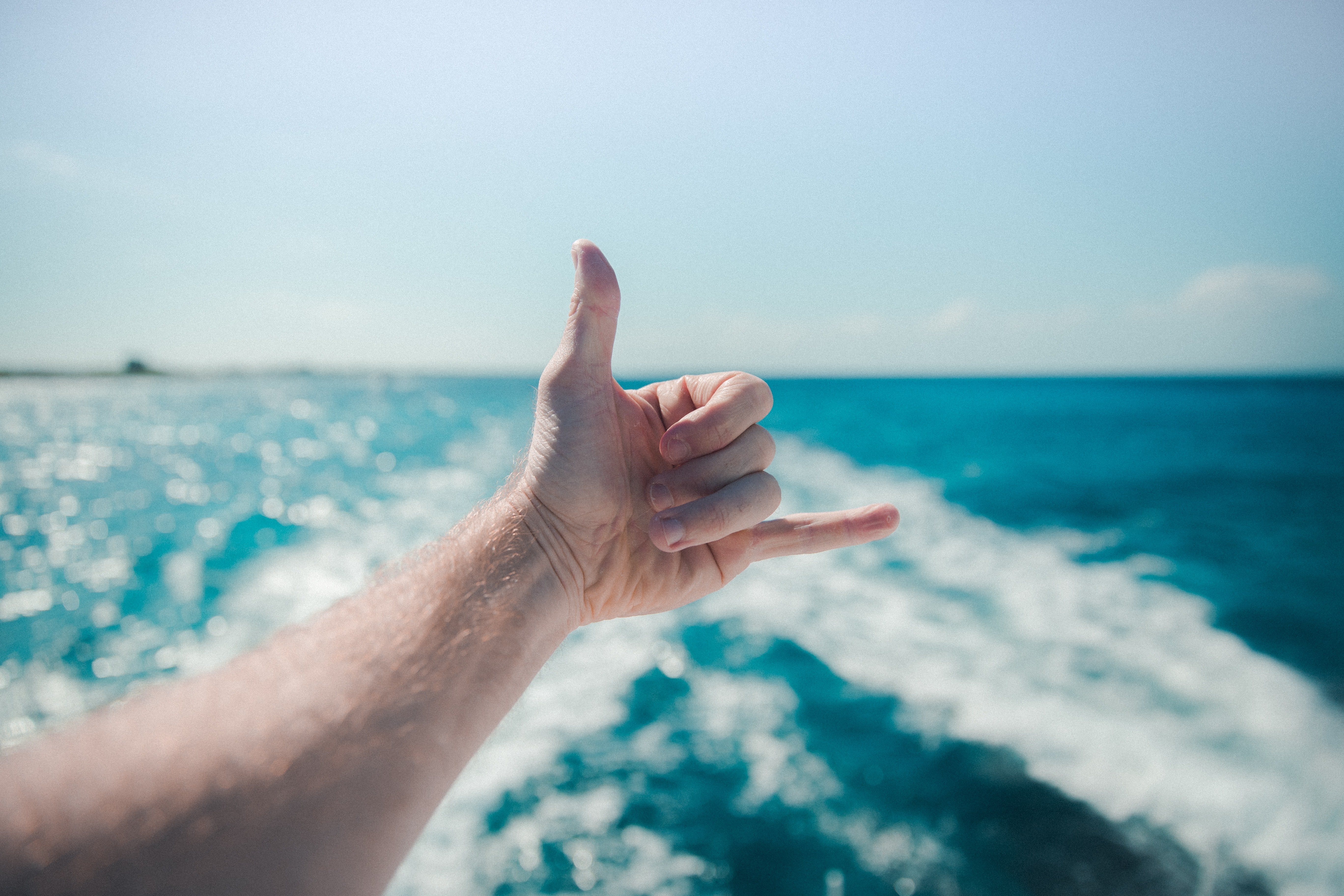 ---
WHAT TO READ?
The book Brave, Not Perfect by Reshma Saujani is a perfect read this month for all Cancers who are feeling like they are not 'good enough'. Nowadays people are conditioned to please everyone, but we all know that that is not always the case. So keep it cool, grab a drink, and bury your nose in this book!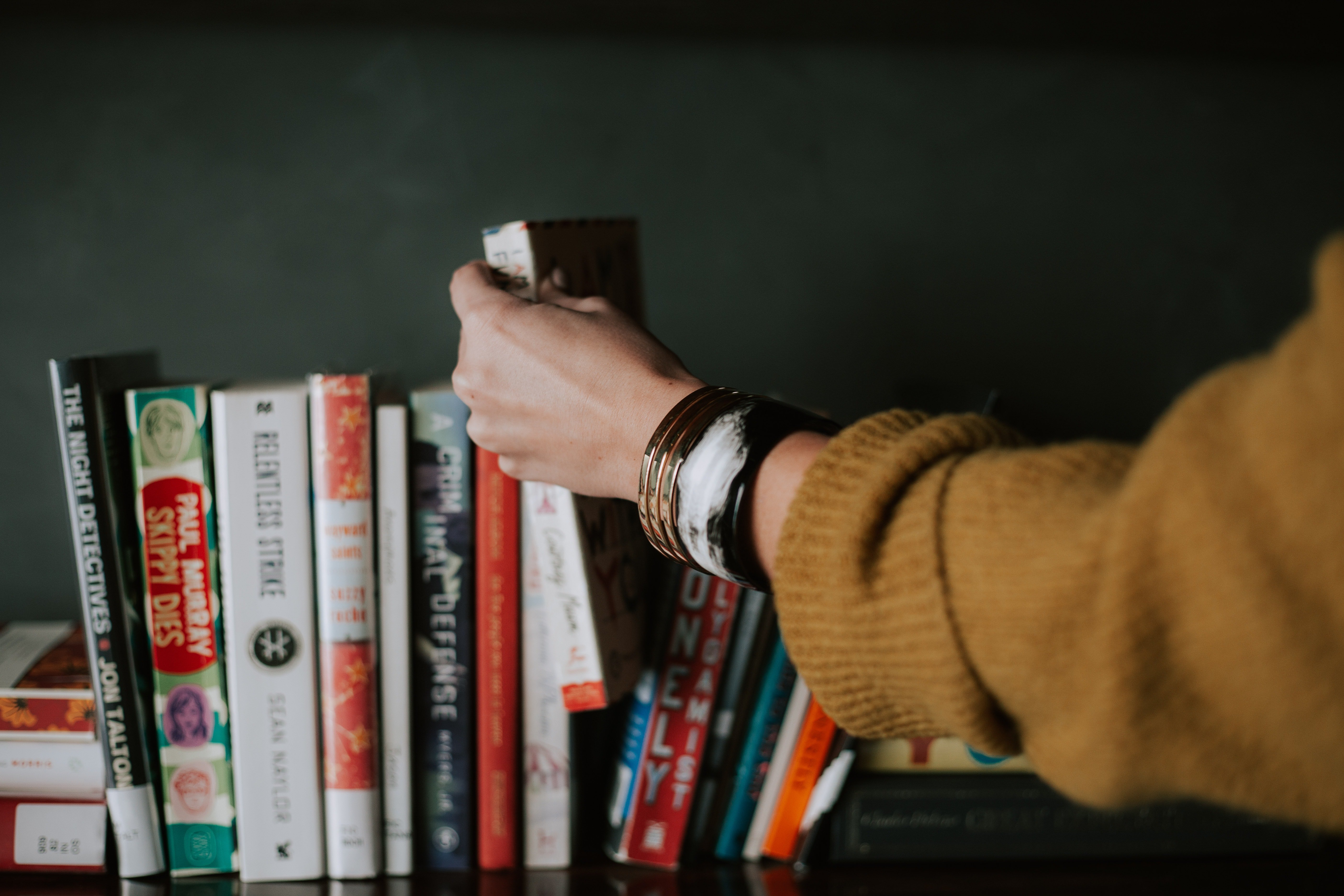 ---
AFFIRMATIONS, CONFIDENCE, AND A BETTER YOU
Another book to give you the extra boost of confidence is Like She Owns the Place by Cara Alwill Leyba. This book is perfect for Cancerians who are looking for affirmations, tips on how to boost your confidence, and a lot more tips on how to be a better you. It is as if you are a completely different person after you read this piece.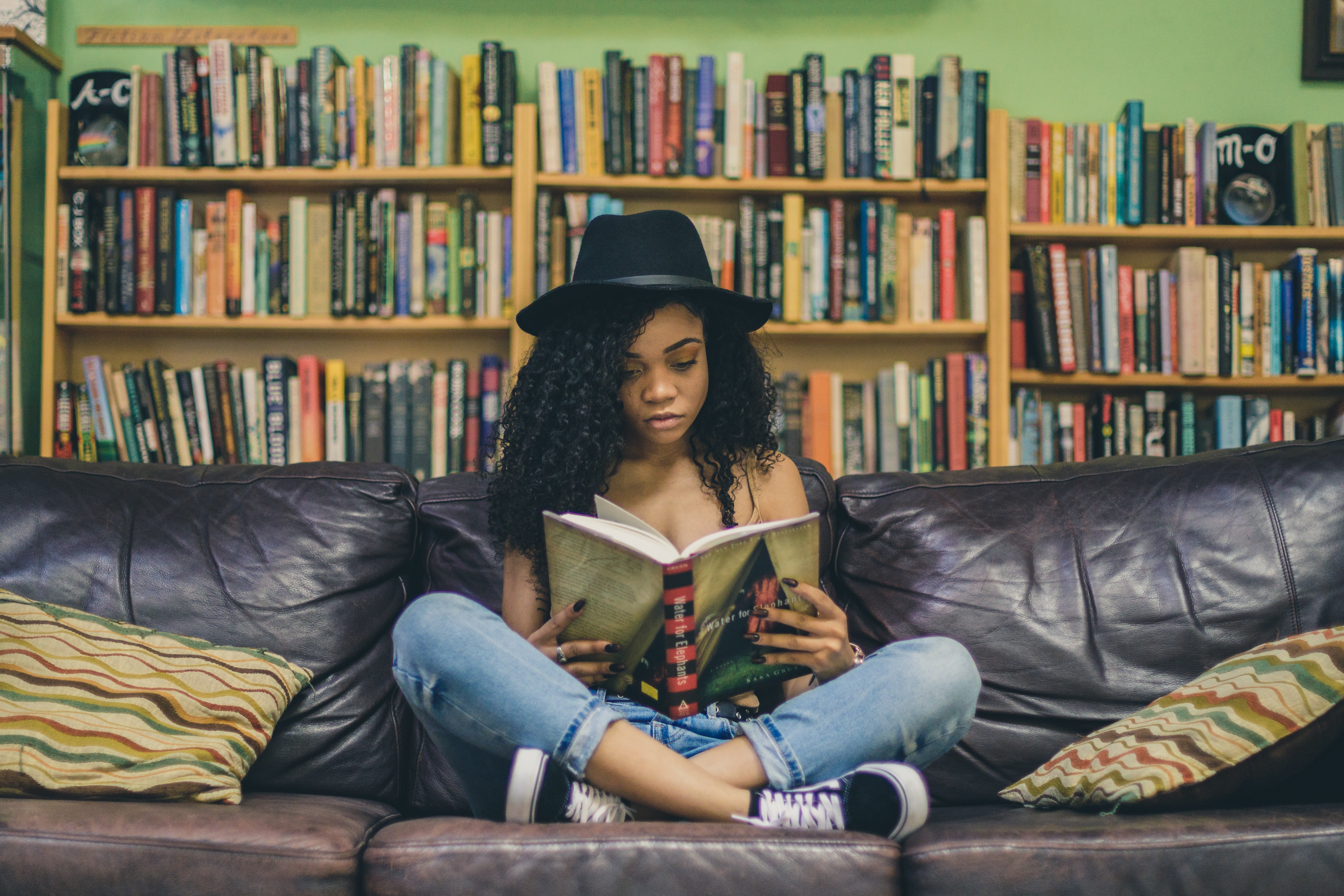 ---
YOUNG LOVE, TRAGIC ENDINGS, AND NEW BEGINNINGS
If you have not read The Fault in Our Stars by John Green, make sure to have a box of tissues next to you as you flip those pages. It is a classic YA novel about love, forgiveness, and new beginnings. If you are looking for a slightly light read, then this is it because you are in for an emotional ride.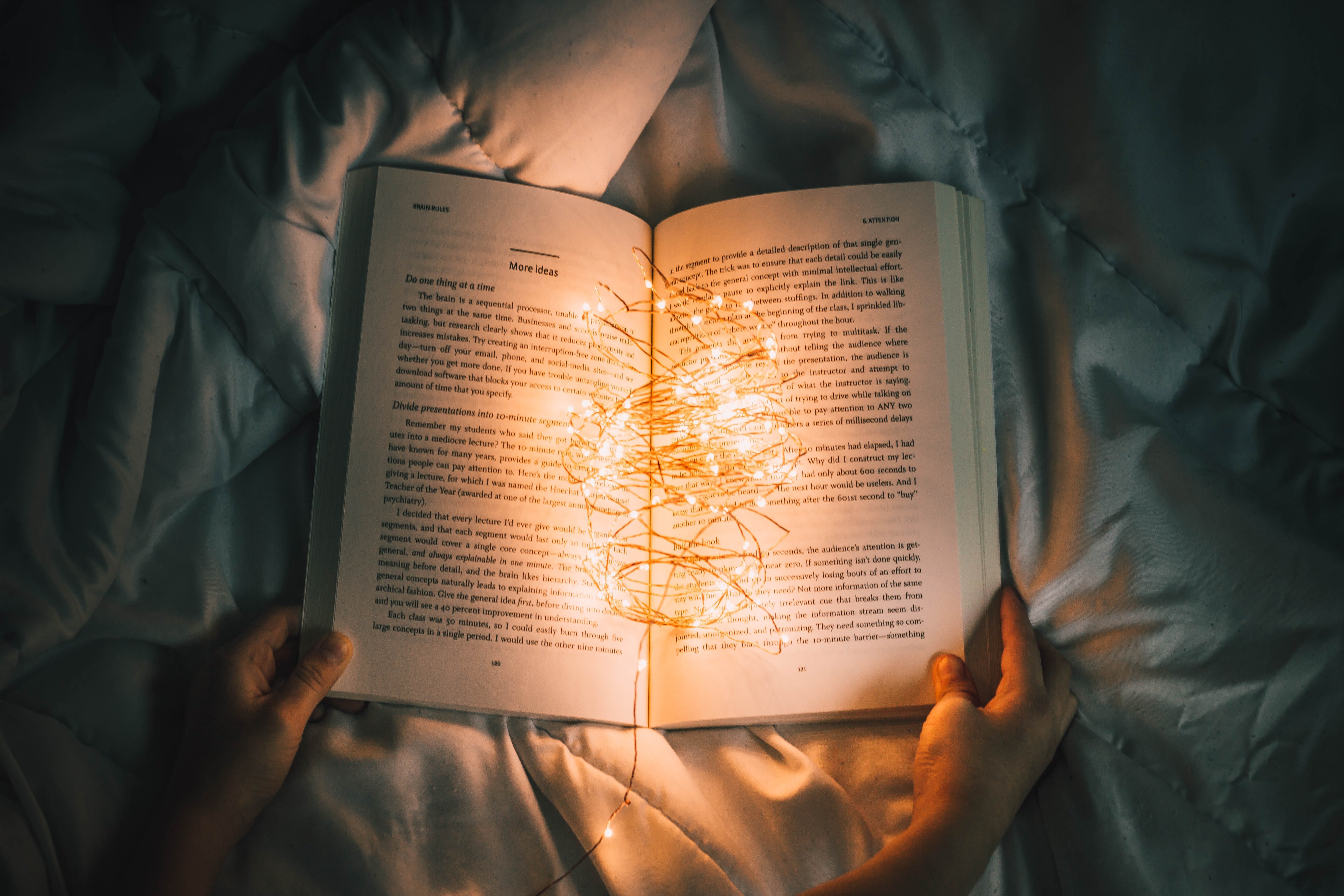 ---
A DOSE OF GLOBAL ADVENTURE IN A BOOK
Another great read is The Best Kind of People by Zoe Whittall. Now, this is more of a heavy read because it tackles a lot of social issues, but Whittall wrote this book as light as possible and that is what Cancerians mostly like. So if you are up for a global adventure, then this book is for you!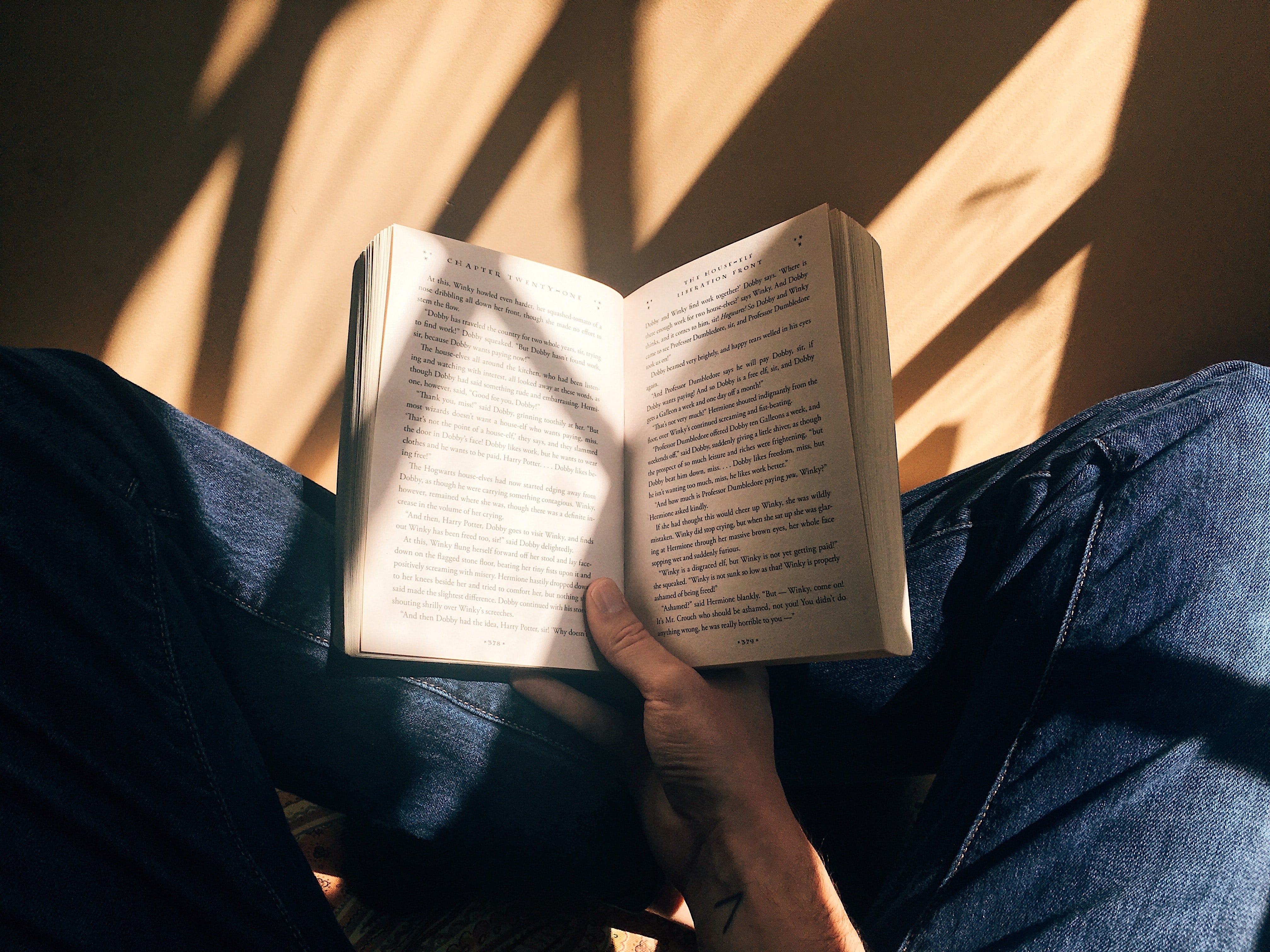 ---
REVISIT 1940s MANHATTAN
"City of Girls" is another bestseller by Elizabeth Gilbert. Now you might know her as the author of Eat, Pray, Love, but this new book is another one to watch out for. City of Girls is an homage to the glamor, struggles, and daily lives of the women in 1940s Manhattan.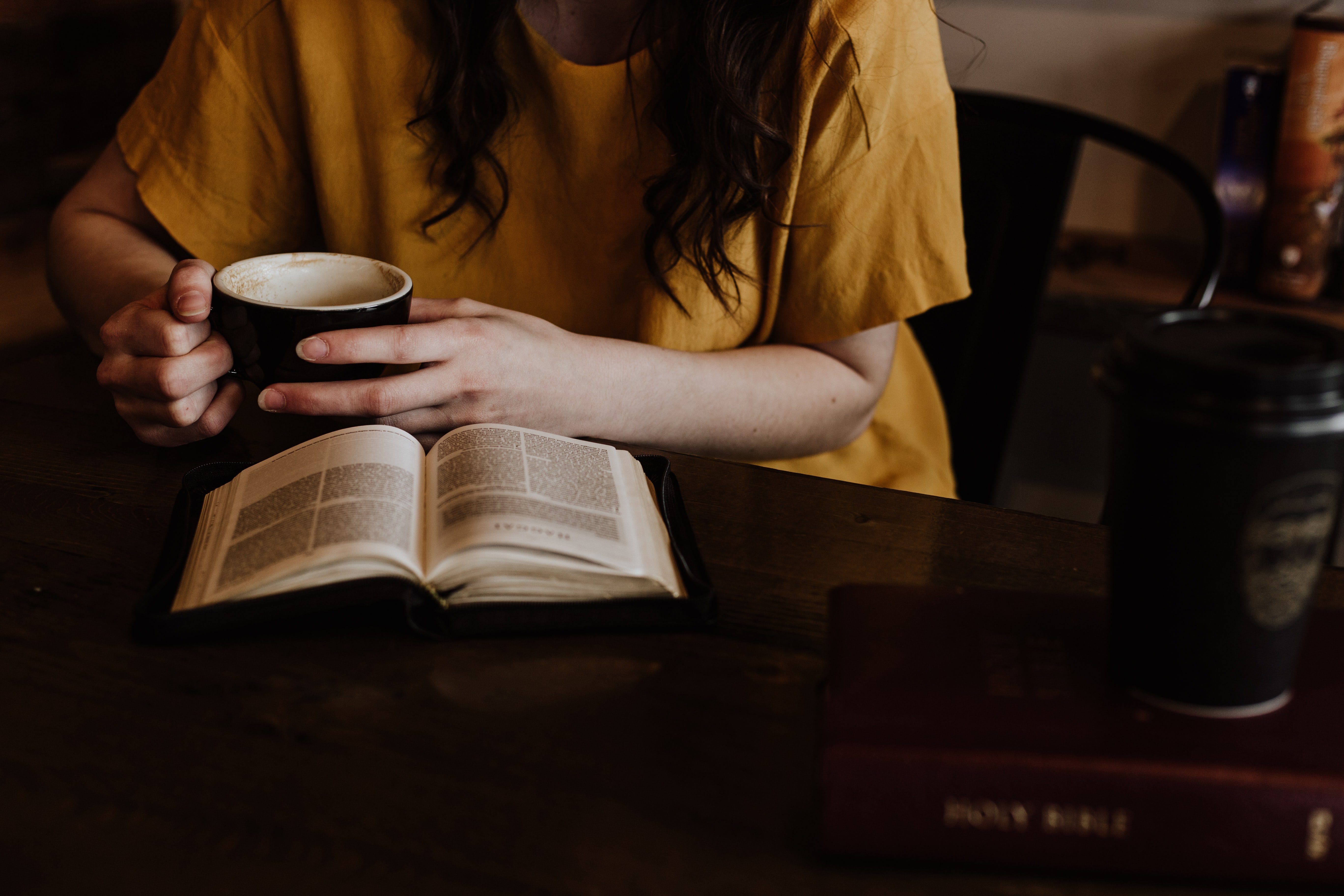 ---
WHAT TO WATCH?
There are so many films out there but if you are looking at bringing out the artsy in you, we recommend watching the movie, Mamma Mia! Here We Go Again. This movie is filled with warmth and good vibes, plus who does not love a good ABBA singalong? We know, we do!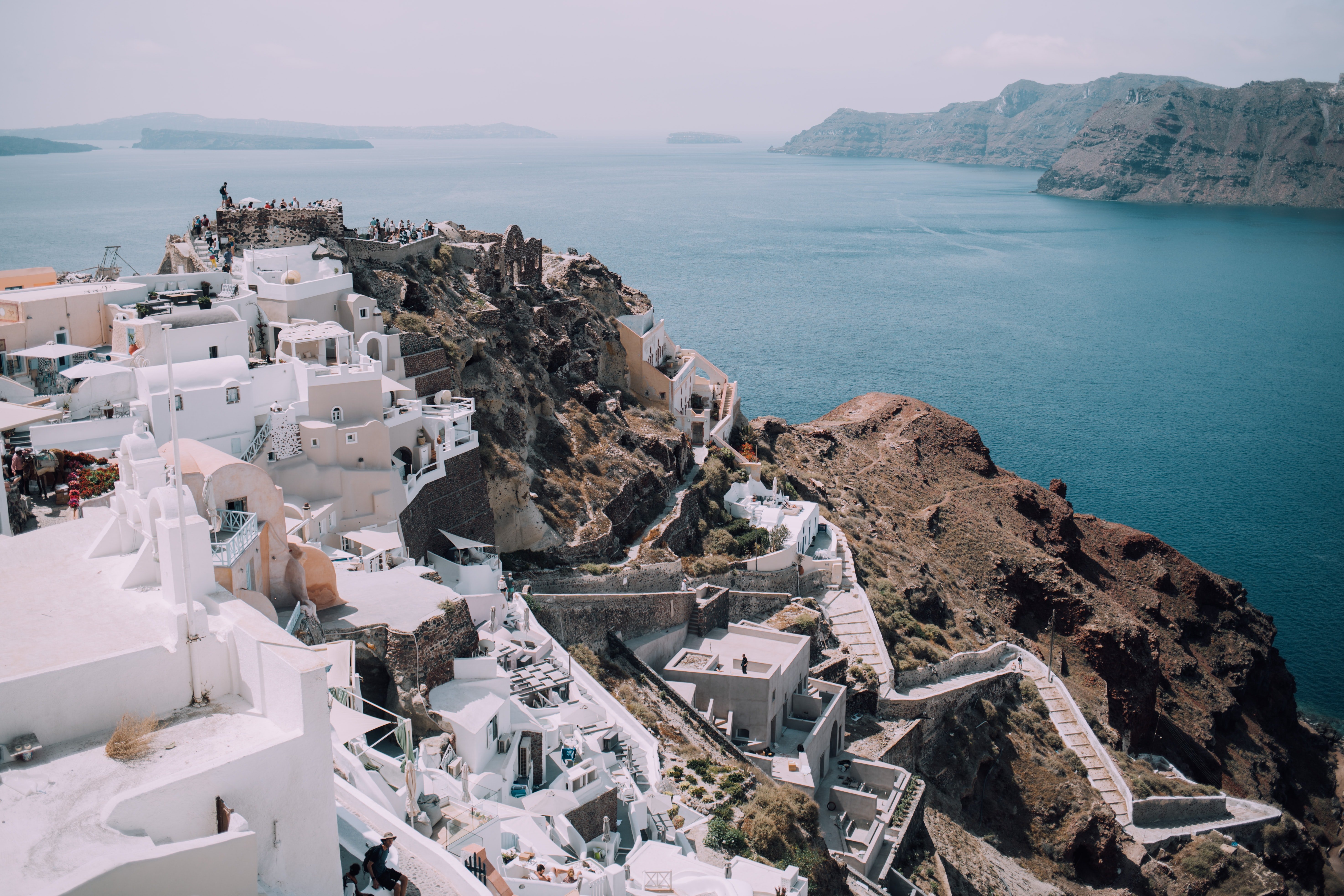 ---
MAN'S BEST FRIEND
Everybody adores dogs and that is a common fact. A great film that shows a relationship between dog and man is Marley & Me. This film will make you feel happy, giddy, and it will make you want to hug your dogs or maybe go out to adopt one!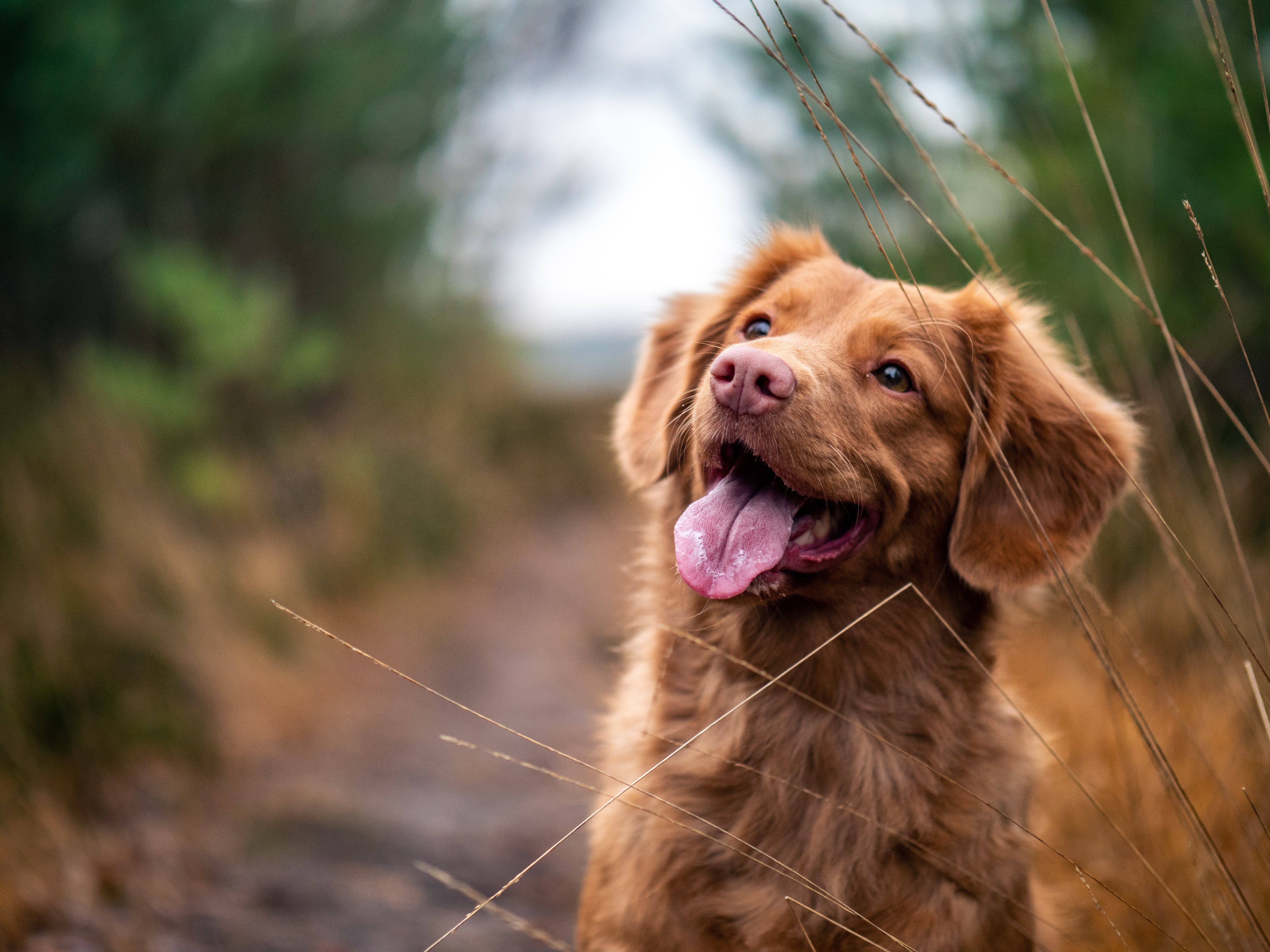 ---
A VIRTUAL TRIP TO AMSTERDAM
If you liked reading The Fault in Our Stars by John Green, why not watch its film adaptation? Relive the moments and if you are looking for a good 'cry', then this film is perfect. Plus, they show you all around Amsterdam so what more can you want?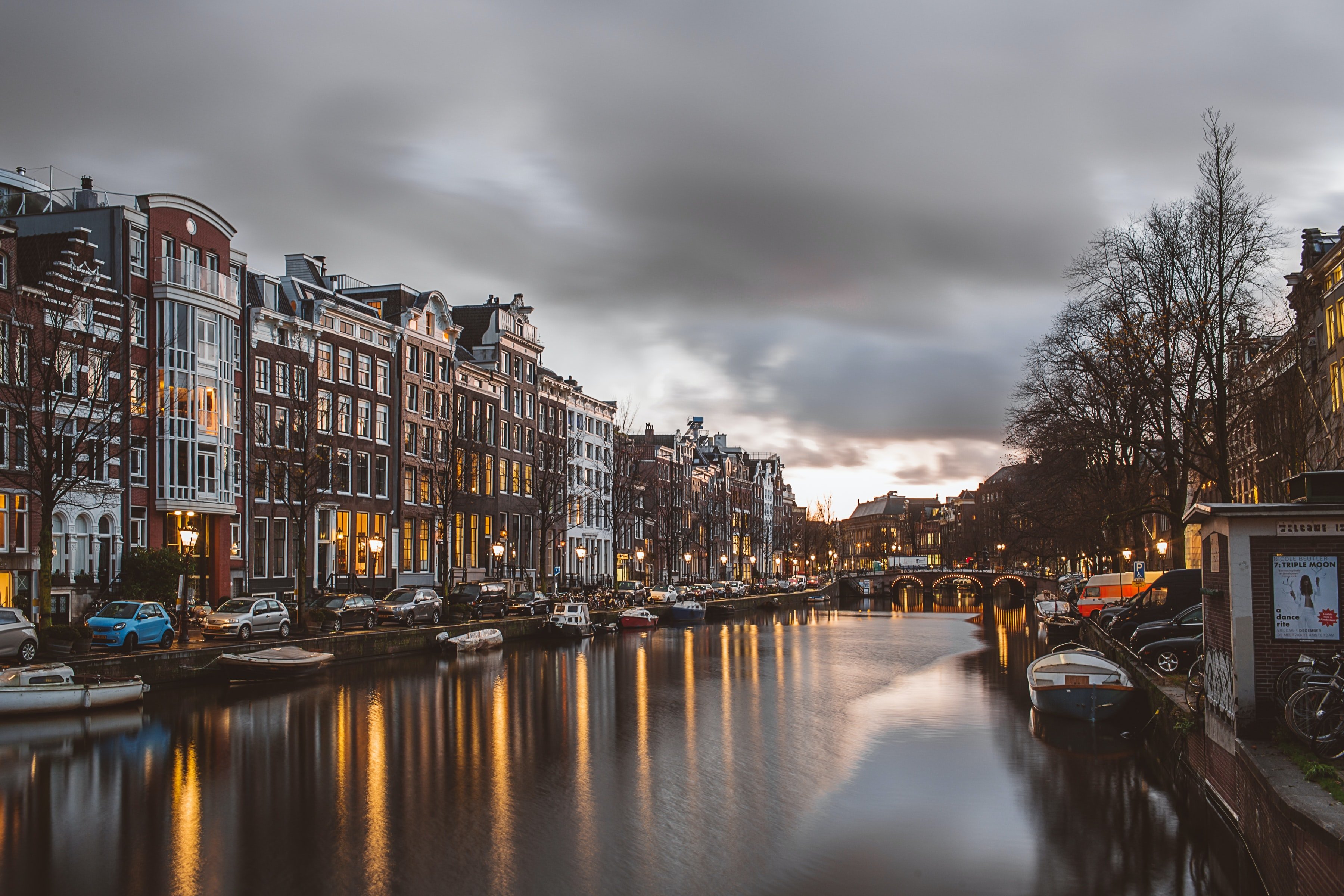 ---
WHAT TO BINGE?
As the summer comes to a close, and fall comes springing back to life. We think that it is a good time to try and pick something to binge-watch on Netflix for the month of September. After all, you would need to take a bit of rest after all that swimming you did last summer!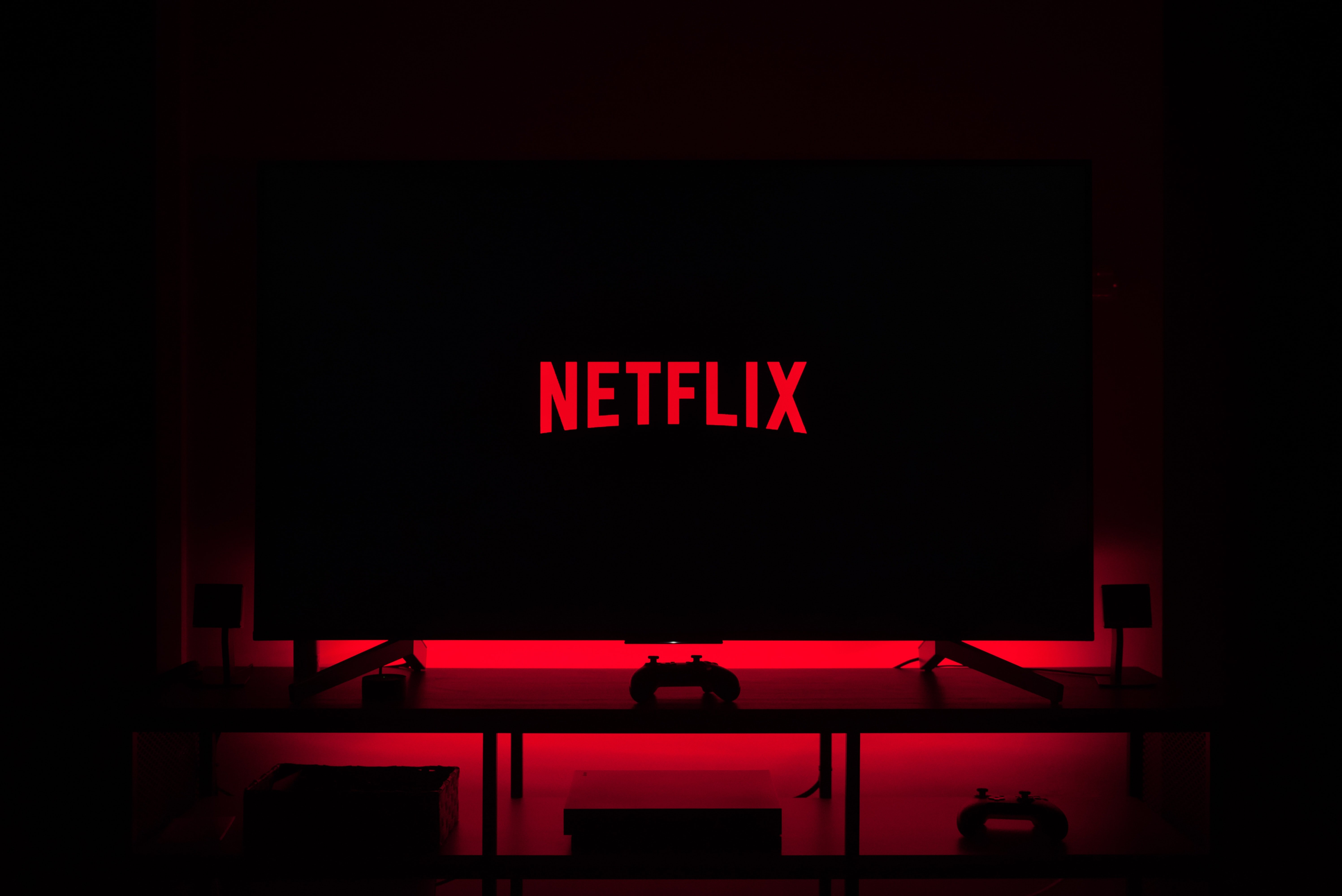 ---
MORTAL FRENEMIES
Everyone loves Grace and Frankie. This series dive into the topic of divorce, friendship, and seeing the world through a whole new perspective. So if you are looking for a series to binge-watch that is somewhat light but is still very sensational, then the series, Grace and Frankie is the one for you!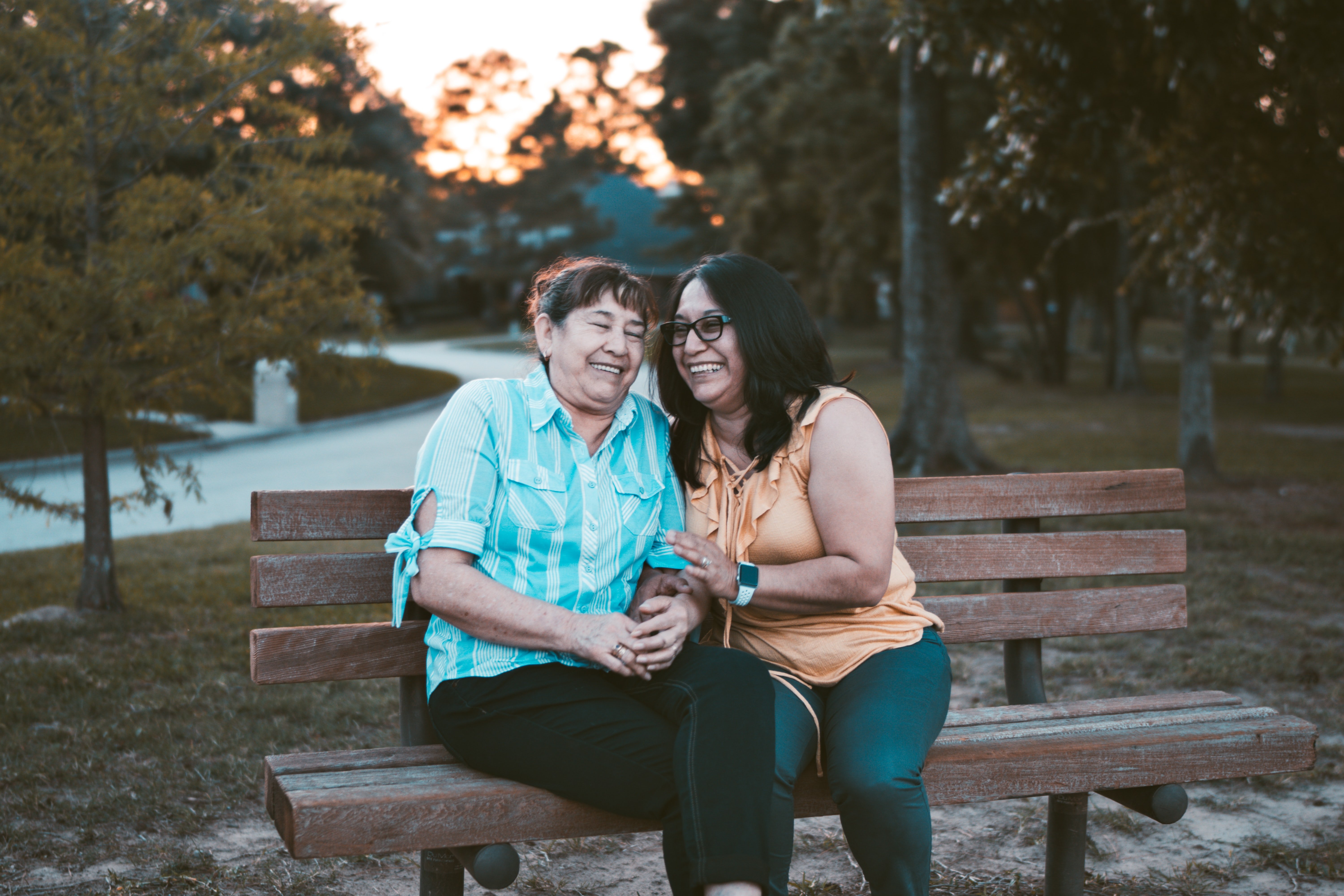 ---
UP FOR SOMETHING A BIT EERIER?
Do you believe in ghosts? We bet you do! The Haunting of Hill House is very mysterious, just like most of you Cancers out there so we think that this is one of the perfect Netflix matches for the month of September!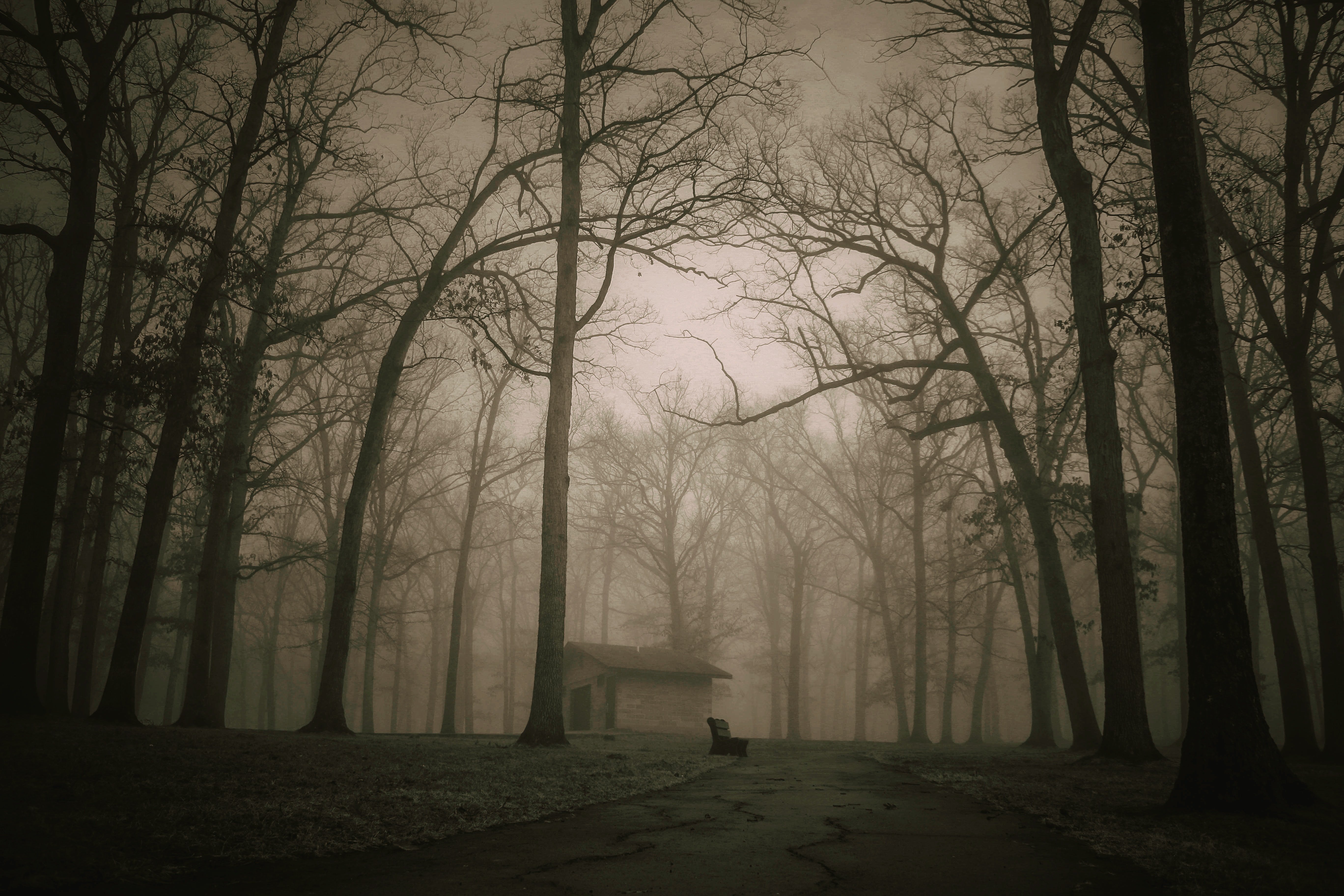 ---
DISCOVERING THE WORLD WITH FRIENDS
I Am Not Okay with This is a series that views the world very heavily and very emotionally, but it does not make it any less beautiful. So if you are looking for a series that explores your ever-changing mood, then try watching this. After all, like Cancers, you are emotional, caring, and you do like seeing the world differently.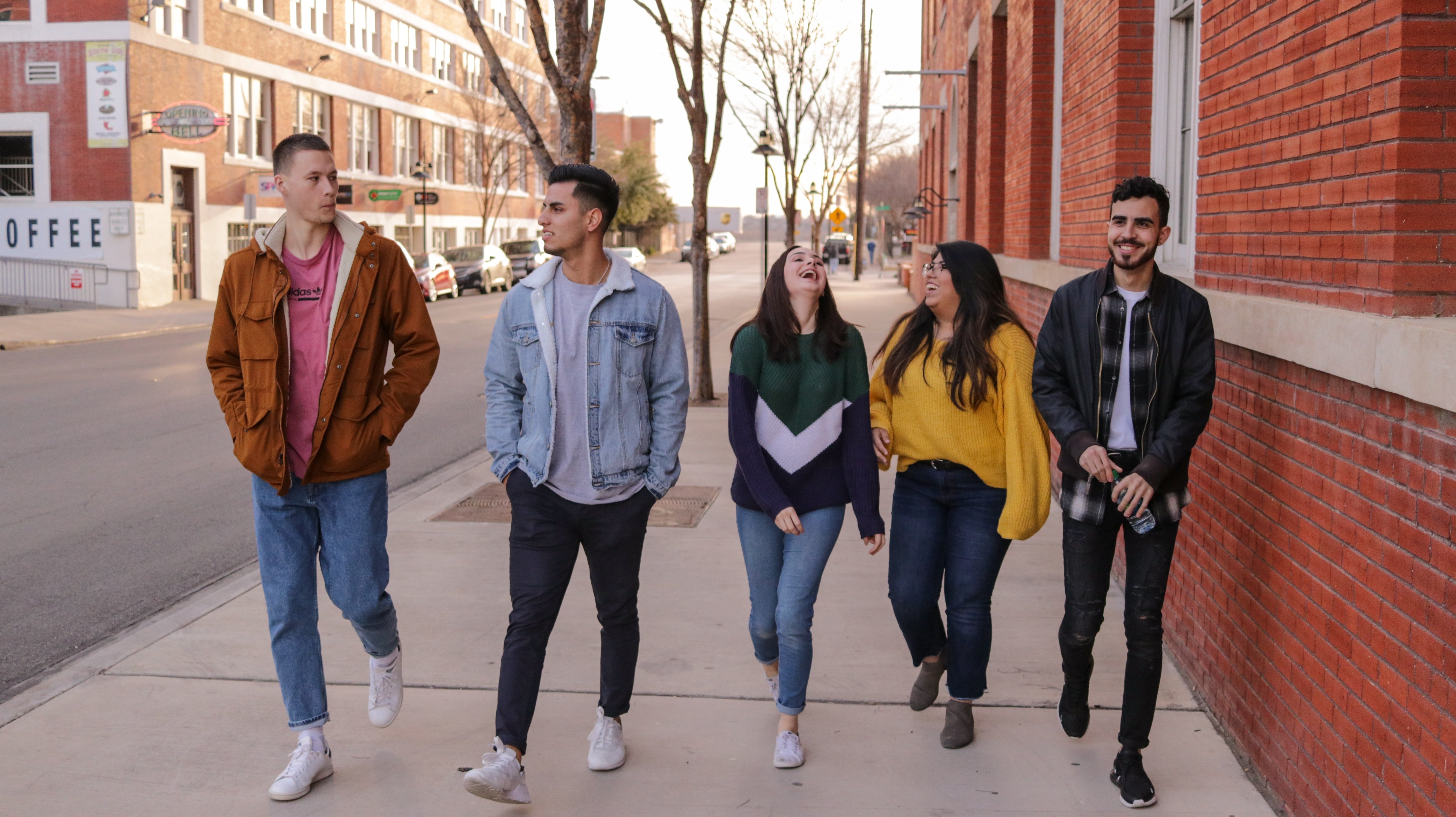 ---
FOOD, FAMILY, AND FUN
We get it, Cancers are some of the most family-oriented signs of the zodiac. One way to feel the spirit of family is by watching the series Gentefied. It is about the story of a Mexican-American family who is slowly keeping up with the fast-paced changes that are happening in their neighborhood in Los Angeles.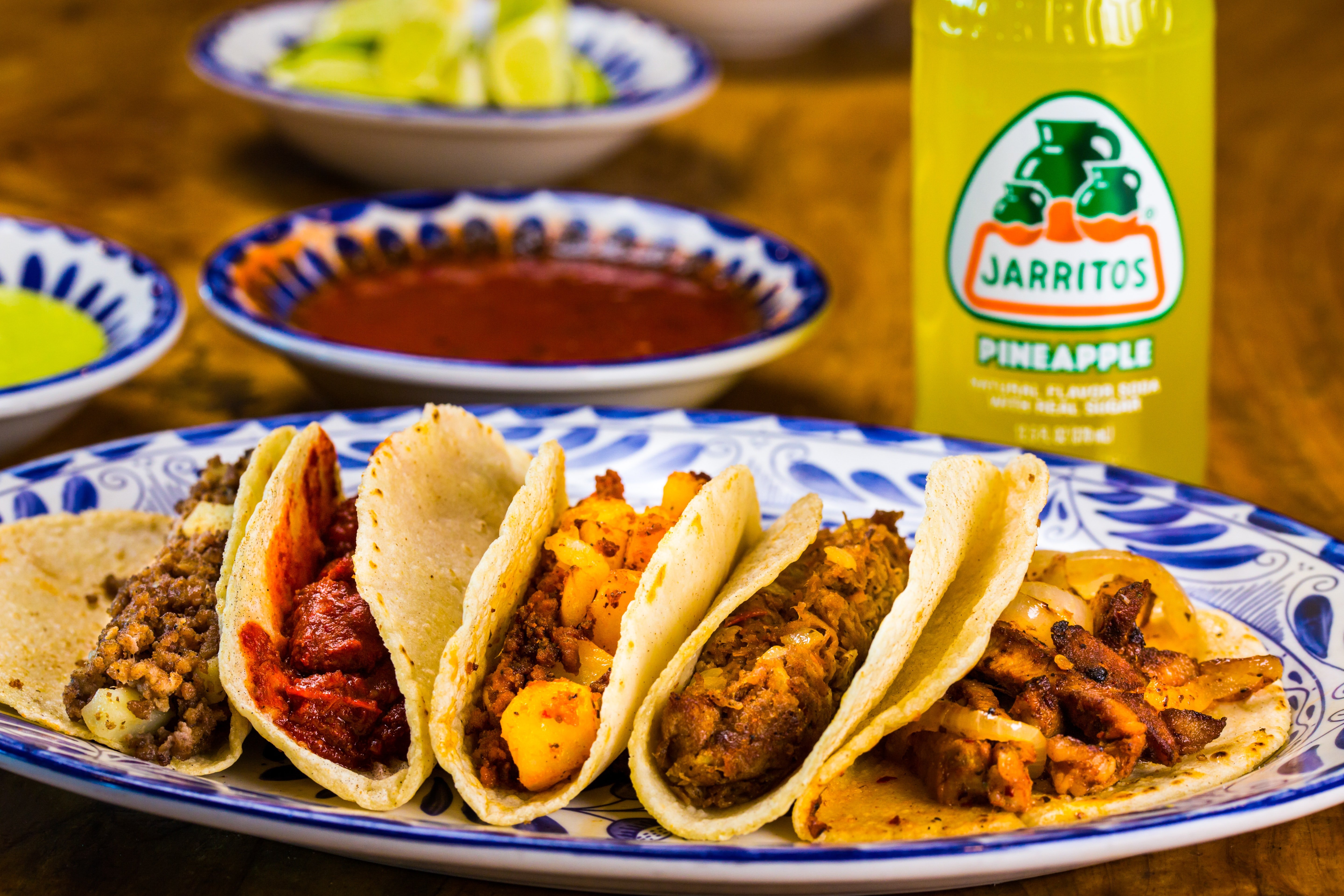 ---
A SPLASH OF GLITTER
A fun Netflix series we would also like to recommend is Glow Up. It is basically a rendition of Project Runway but with more glitters, more colors, and well, more drama. Any makeup fans who like the adrenaline of competition, this series will have you hooked.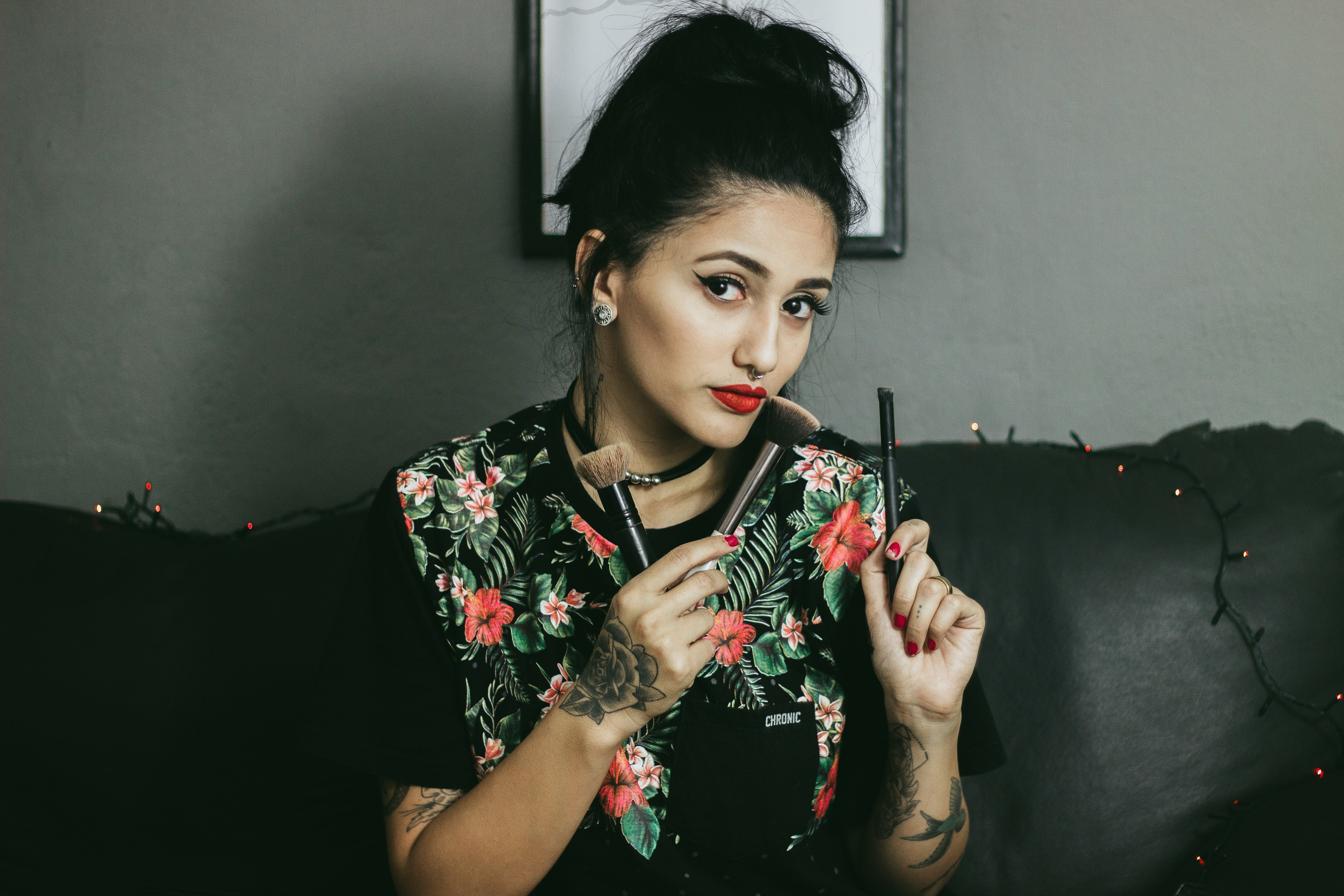 ---
WHAT TO LISTEN TO?
We know that as Cancers, you love to feel your emotions deeply, and one way to express it is by music. So we have discovered the perfect playlist on Spotify called the Cancer Cosmic Playlist. This specific playlist is pouring with soulful vibes, great melody, and cosmic balance so it is perfect for the month!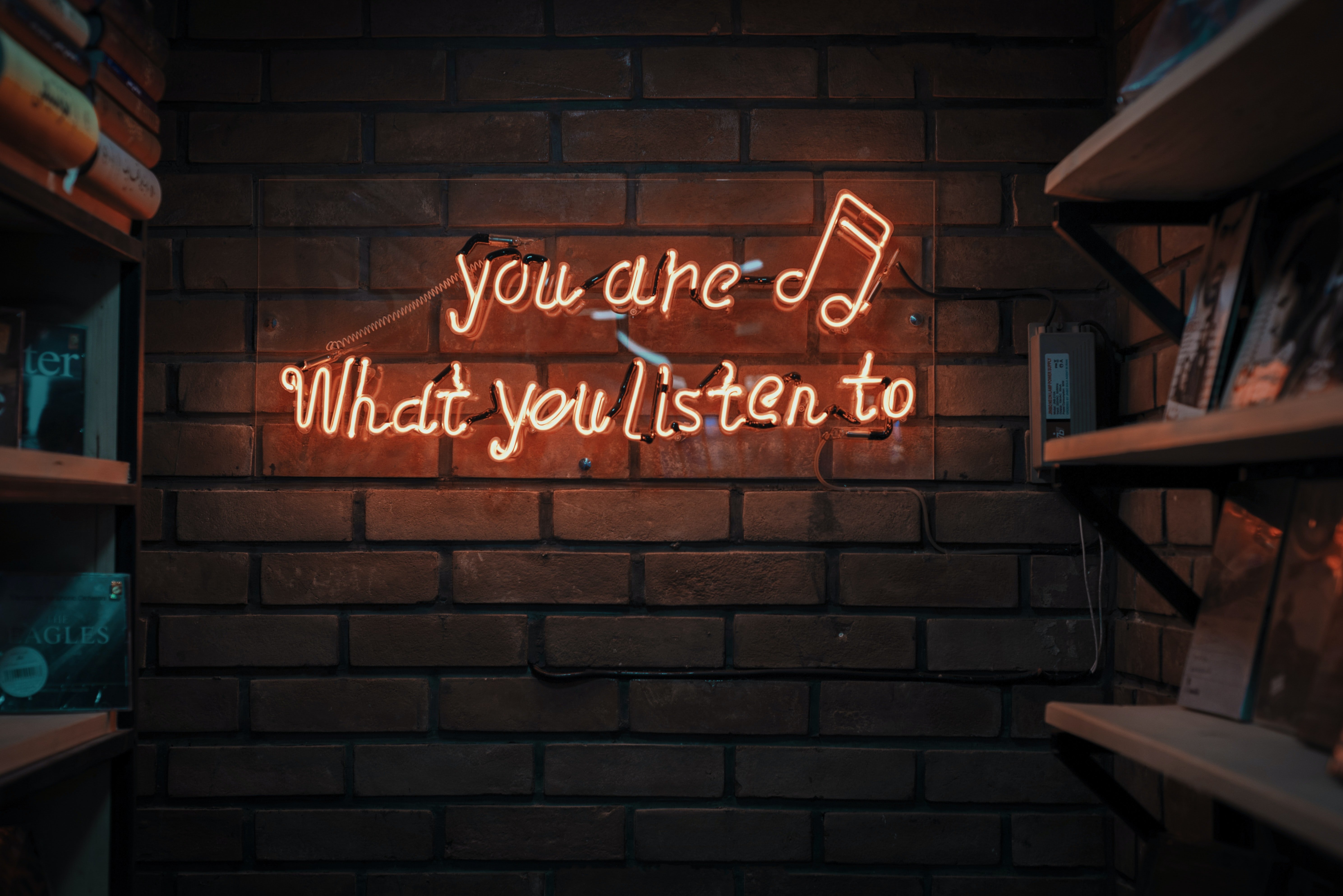 ---
HOW WILL YOUR RELATIONSHIPS GO IN SEPTEMBER?
Sometimes we all wonder how each of our relationships will turn out. May it be relationships with our significant others, friends, or family members. Let us all dive in and check how this month will make or break these relationships.
---
FAMILY
This month will bring happiness and luck to you and your family so make sure to always keep an open spirit. Sometimes, your family may completely miss how deep your emotions really are, but do not take it personally. Instead, talk things out and who knows, you might receive good news before the end of the month!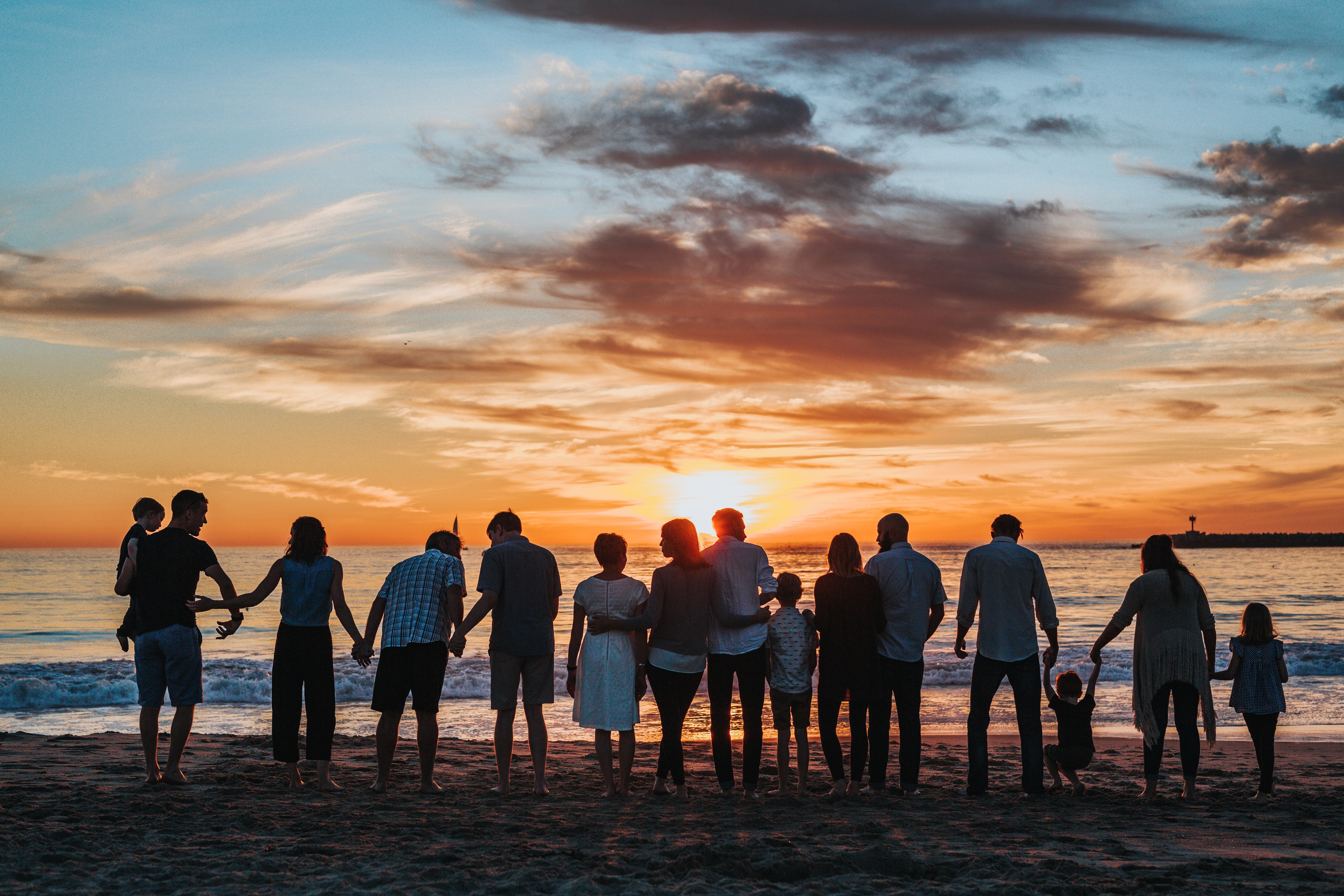 ---
FRIENDS
As a Cancer, you are the best listener from all of the zodiacs so everybody wants to be your friend. Although, be careful because some people might just vent out on you and use you for their personal gain. So as much as you would like to be of help, also be really careful in choosing who you let in this month.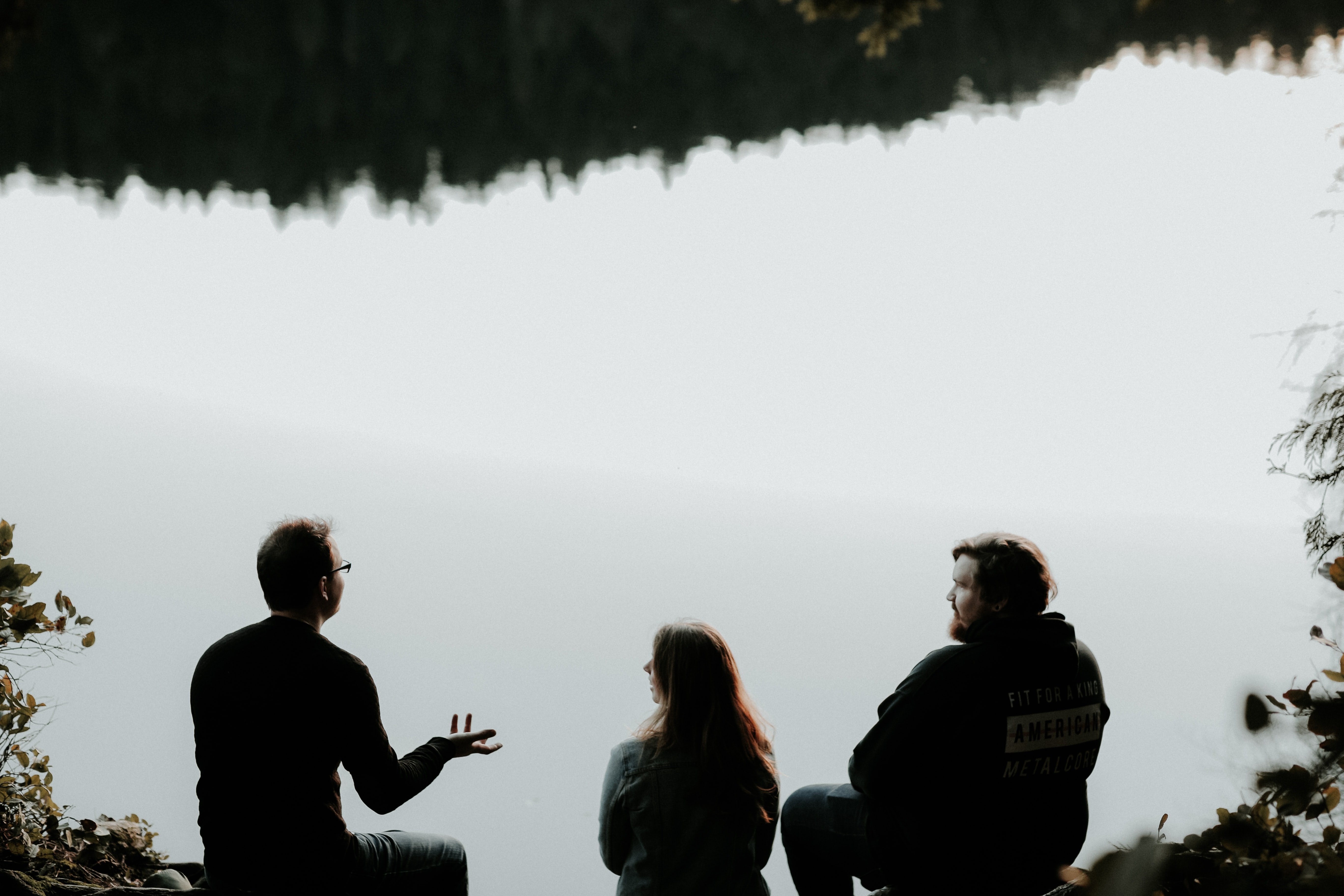 ---
COLLEAGUES
The other zodiacs might see you as a weak worker, but do not let it get to you. Use your emotional depth in becoming more productive this month, and prove them wrong! There is nothing better than telling people, "I told you so!"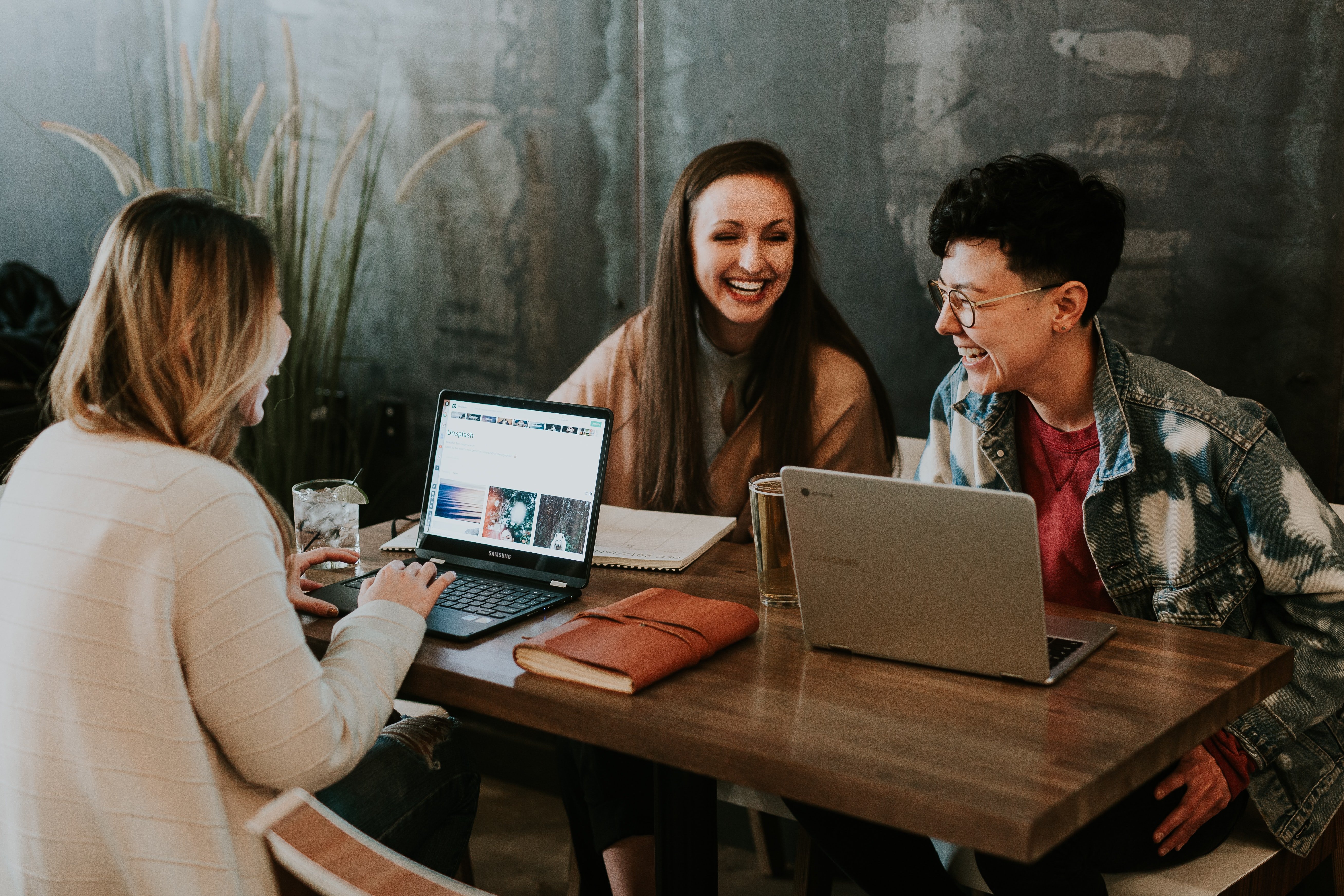 ---
LOVERS
September might be a great month for you to dive into your romantic affairs. If you are in a relationship and wanting to take things further, then this is the right moment to do so. If you are single, then look at how compatible you are with each sign and see how to go from there. Who knows? Maybe you will end up with a new lover by the end of the month!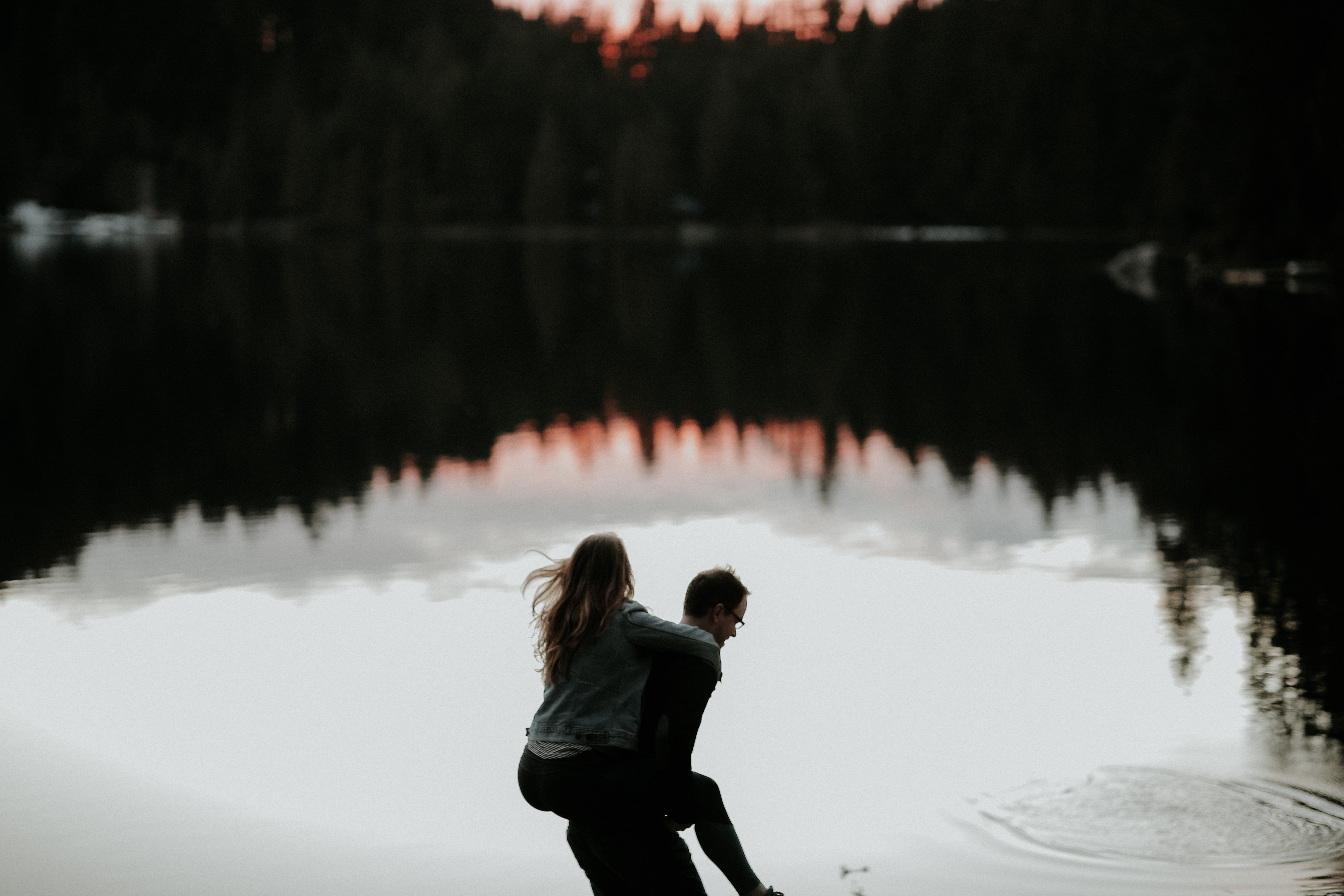 ---
PROSPECTS FOR THE REST OF 2020
As we near towards the end of this unforgettable year, Cancerians will have learned about themselves in such an unexpected and tremendous way. You have two new moons this year, meaning you have more chances as well as the influence to start anew and build a sense of fulfillment within yourselves.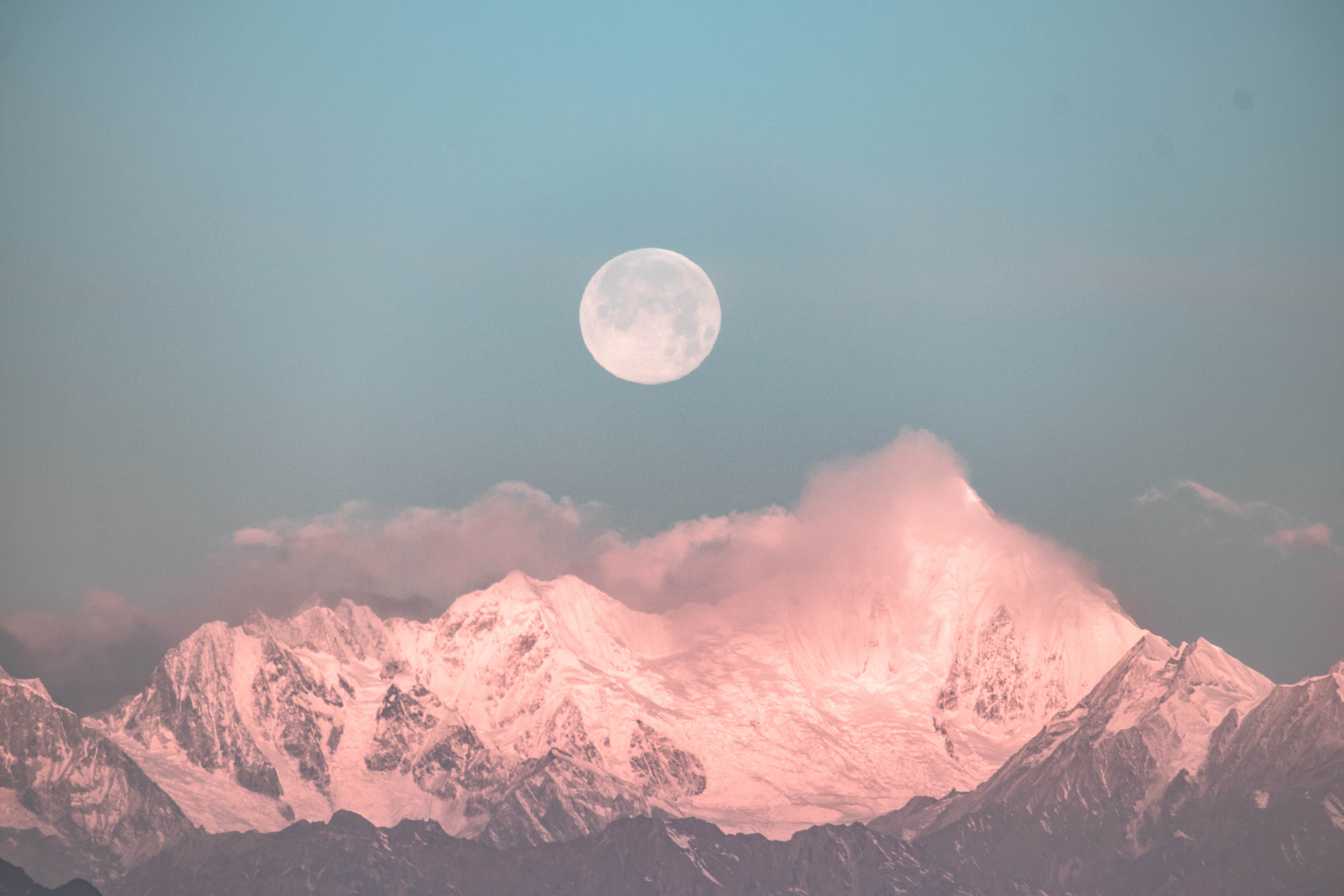 In addition, the close pull you will feel from the lunar events means romance and affection will be close to you. To any single Cancerians, the rest of the year is the perfect season to find new love. You might not have to look far, as it might have been right under your nose.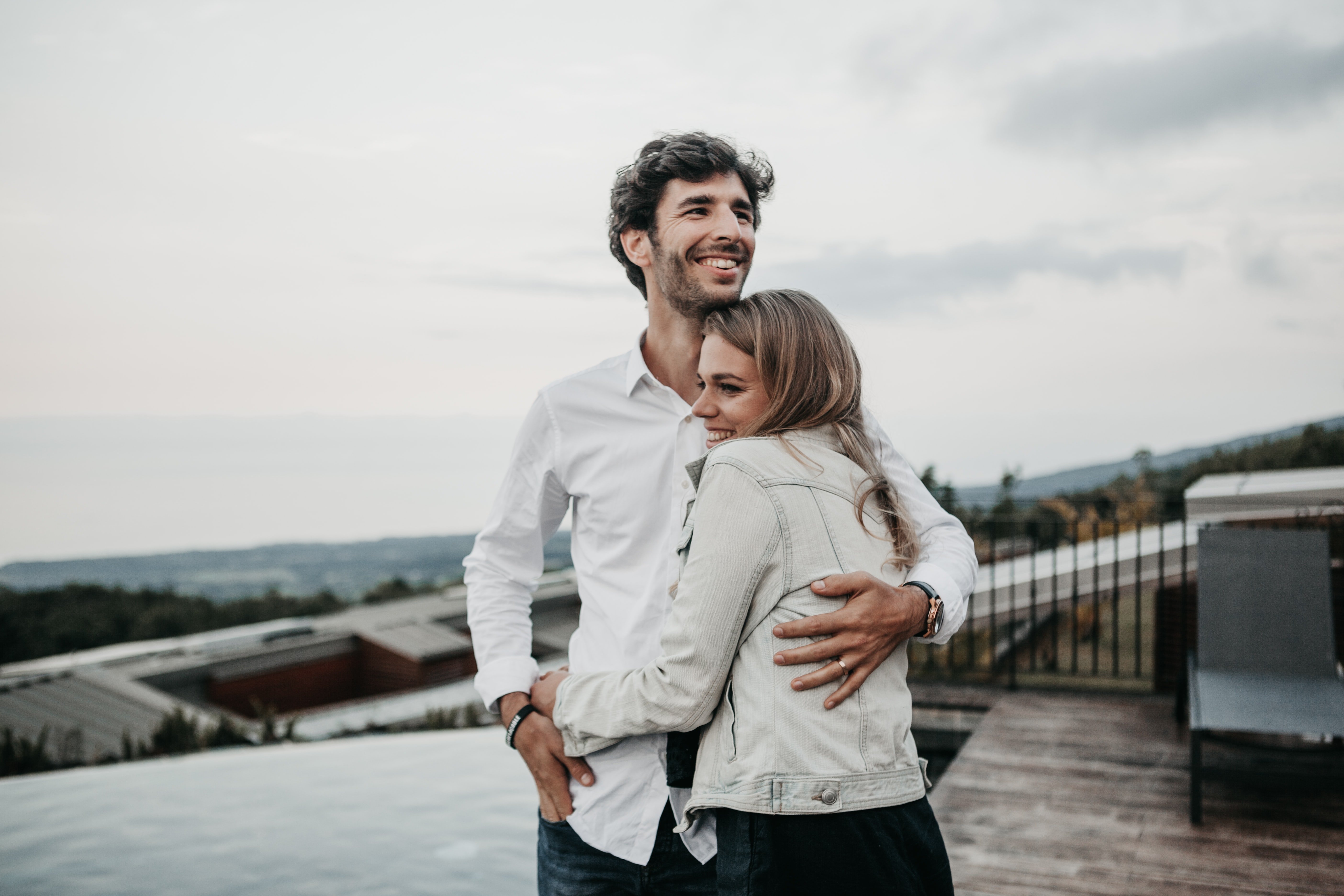 This September is a big, big month for you. Your full moon along with the alignment of planet Venus will bring you many exciting things to come. Take your time, and enjoy the ride! What do you think about these predictions? Leave us a comment and please press the share button if you liked this article. 
ⓘ The information in this article is not intended or implied to be a substitute for professional medical advice, diagnosis or treatment. All content, including text, and images contained on, or available through this ENG.AMOMAMA.COM is for general information purposes only. ENG.AMOMAMA.COM does not take responsibility for any action taken as a result of reading this article. Before undertaking any course of treatment please consult with your healthcare provider.