Simply Genius Parenting Hacks for You and Your Child
Whether it's dividing the backseat of your car so children don't constantly fight, or freezing your child's medicine into a popsicle so they can happily take it, there are many life hacks that can make your parenting experience a lot smoother! Here's a list of them. So, go ahead and sit back, maybe grab yourself a drink and of course your notebook, as we discover some of the most useful parenting hacks!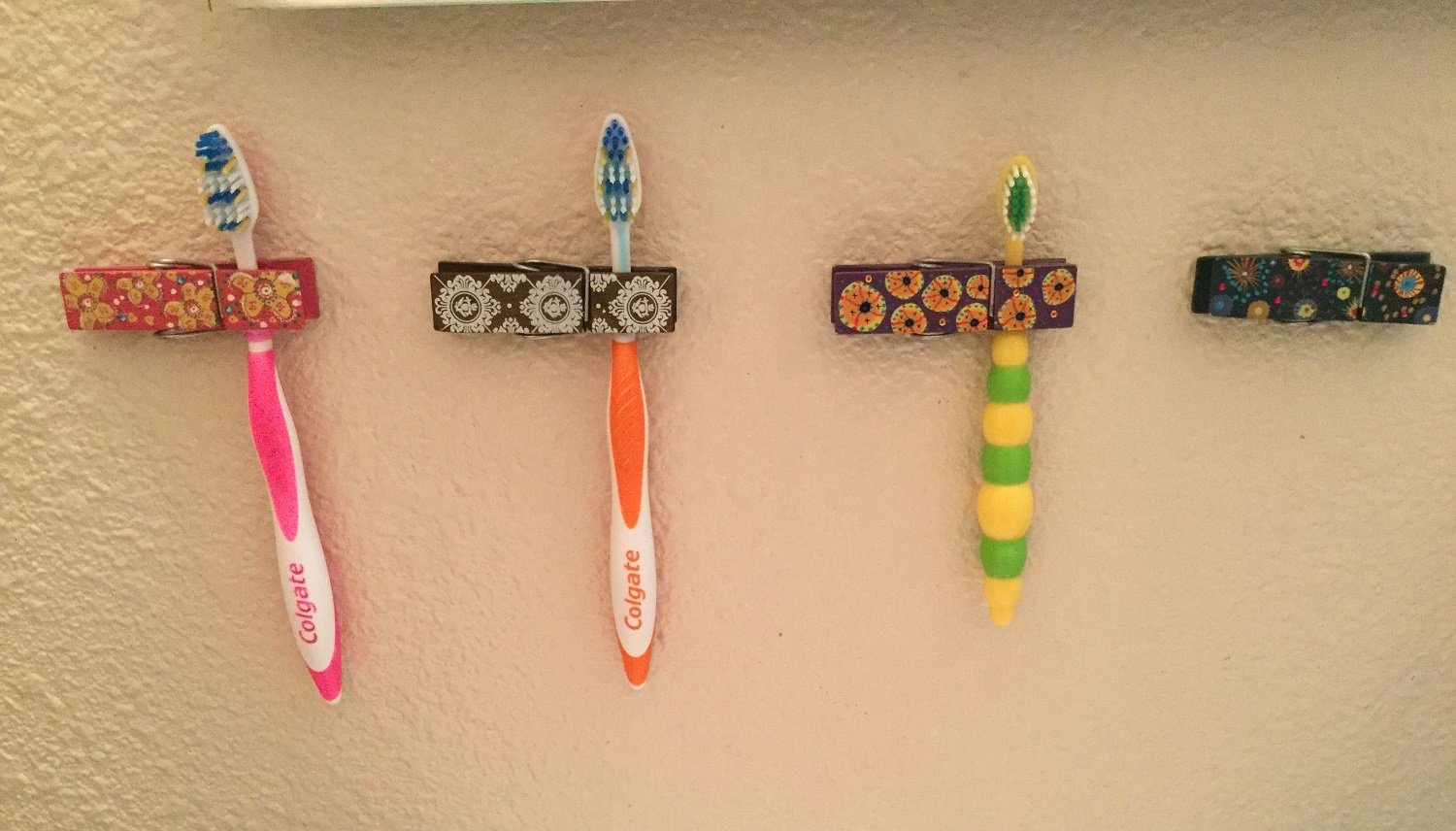 ---
REUSING THE METAL ALTOIDS CASE
While there are many family restaurants that provide crayons and drawing paper for your kids to draw, you cannot expect that everywhere you go. Therefore, you can store a few crayons in an Altoid container to make sure that your kid will always be entertained. Being a parent is not easy because it's all about responsibility, but you can do it!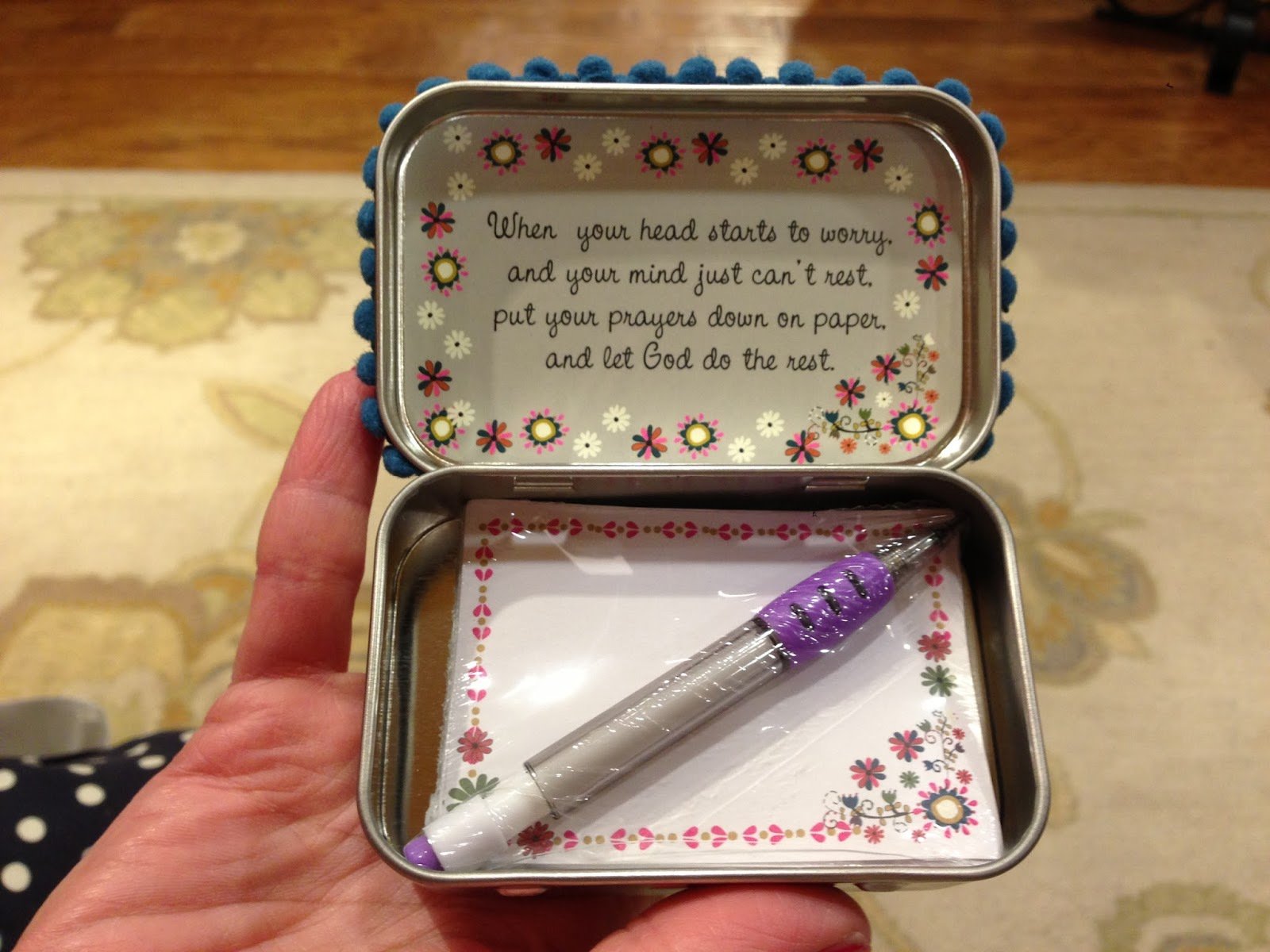 ---
MAKING MOTHER'S MILK PACIFIERS
This is an interesting way of using pacifiers. One parent came up with the idea of making frozen mother's milk pacifiers, which are perfect to soothe the pain of teething. Additionally, the child will be eating a little bit and getting nutrients in the process. That's shooting two birds with one stone!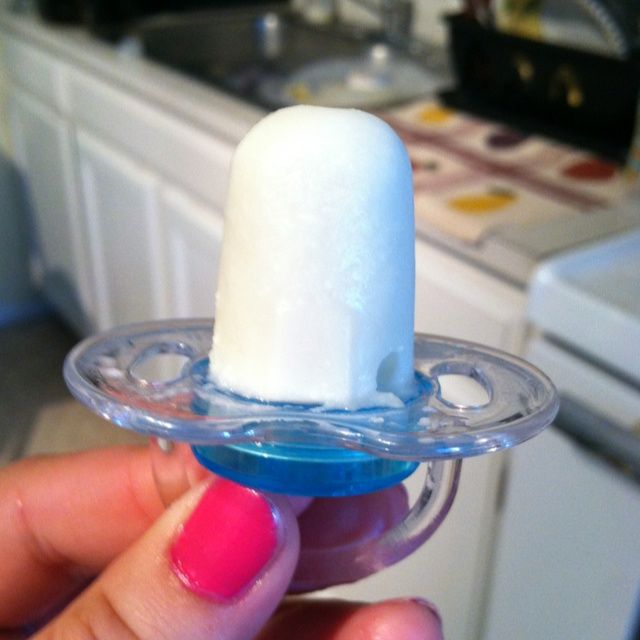 ---
MAKEUP STATION FOR MOTHERS
At some point, your kid will grow tired of the giant Legos and want the smaller ones. However, if they are clean and unbroken, you can repurpose them like the image here. Any mother who loves makeup will appreciate a new station. You can also build it to your specific needs. It's Legos for adults!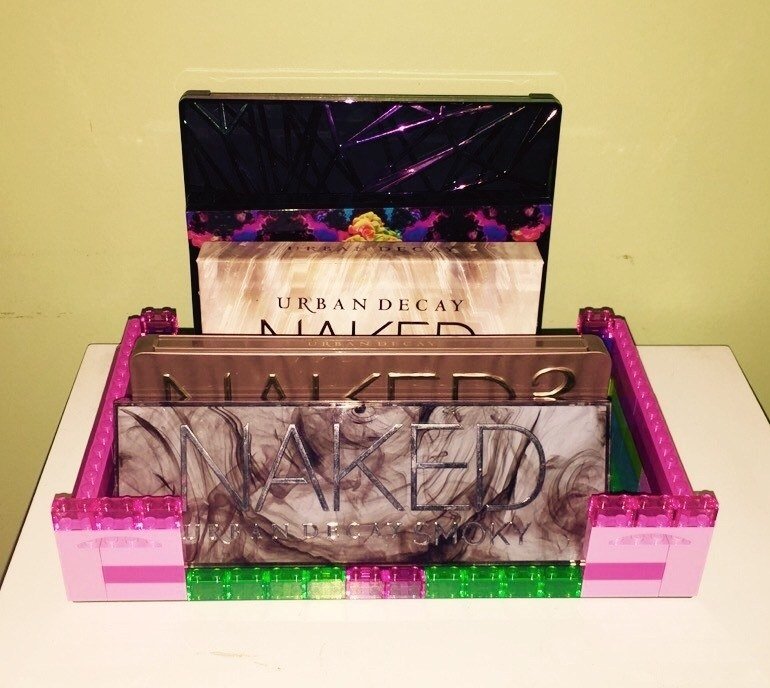 ---
FAUCET EXTENSION
It might be hard for your kid to reach the faucet, but you can always do something about it. This hack is to cut up an empty lotion bottle and add it to the faucet to be some sort of extension. That way, your child can reach things easily and won't be in danger of falling off a stool and hurting themselves.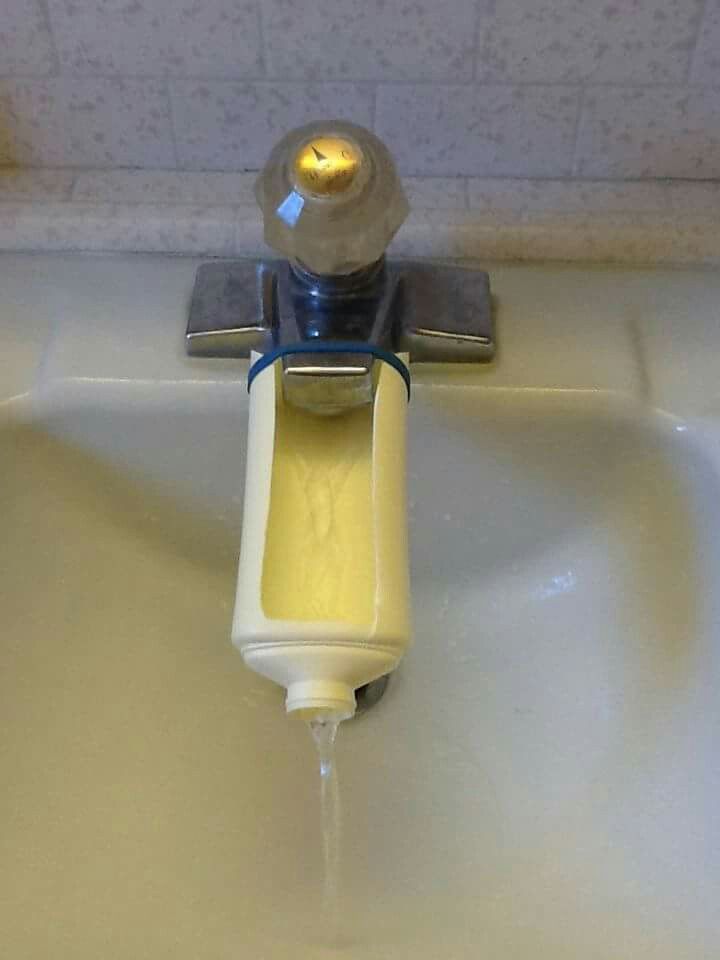 ---
SNACKS BOXES
You can place these amazing snack boxes in the kitchen so that your kids can access it whenever they are hungry without bothering you. You can even add a note on how many they can take at a time, which is also necessary because they will always try to take more. Of course, you have to do this when they are a bit older.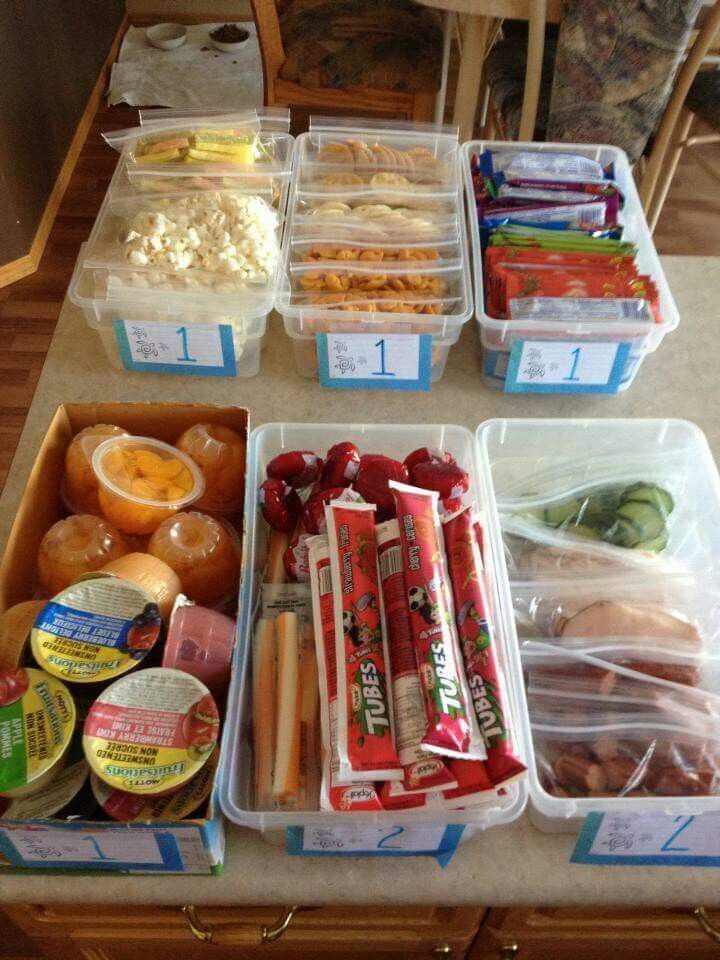 ---
CHEAP CHILDPROOF
We have to keep our children safe at all costs, and even at home, there are ordinary objects that can injure them by accident. Therefore, parents normally childproof all the corners in the house, but that can get expensive too. You can use old bottles or other Tupperware to childproof doorknobs, for example.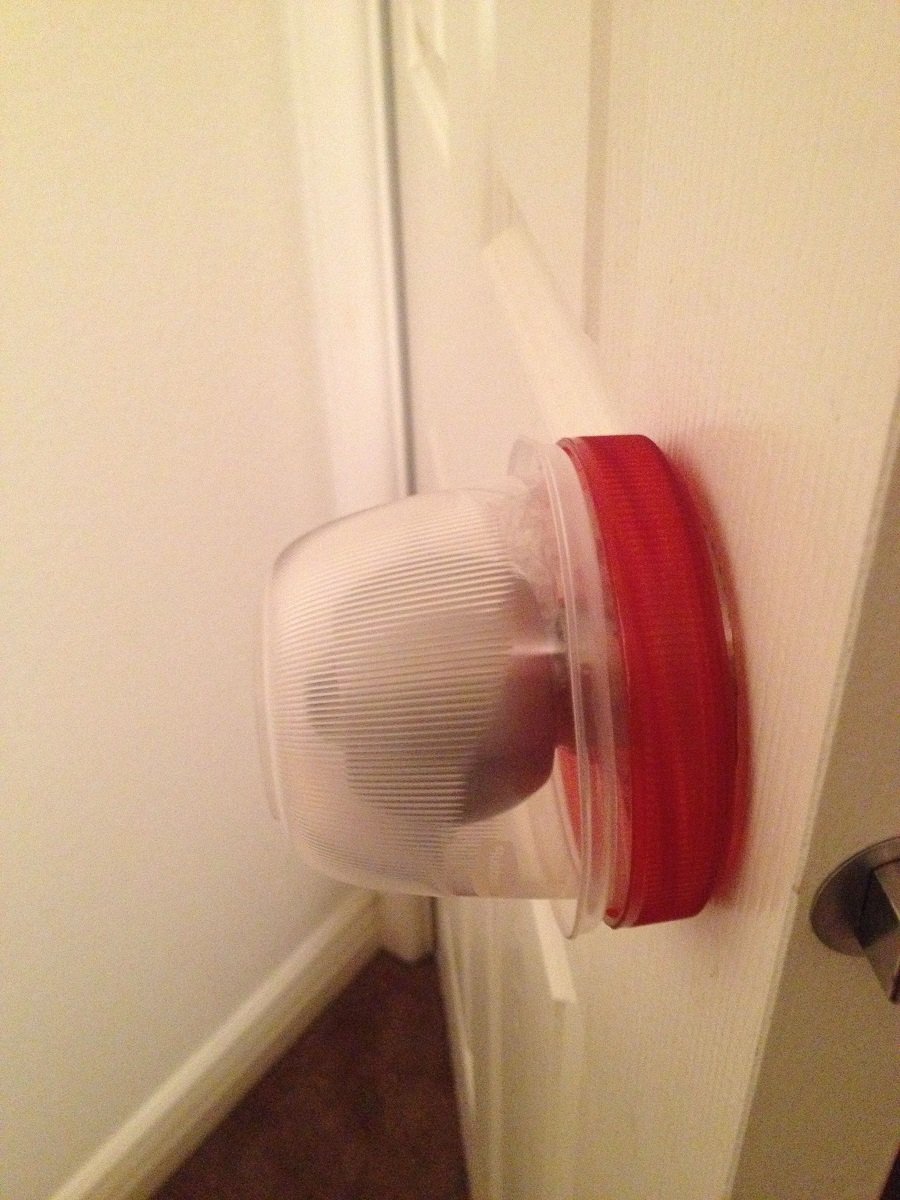 ---
STORING THE FREEZE POPS
Freeze pops are an easy treat for your children, and they are a heavenly treat during the summer. However, they also take a lot of space in the fridge, and if one is broken, it can make a huge mess. Therefore, follow the image and store them like that to avoid any catastrophe. If your child doesn't finish one completely, you can save it for later like this.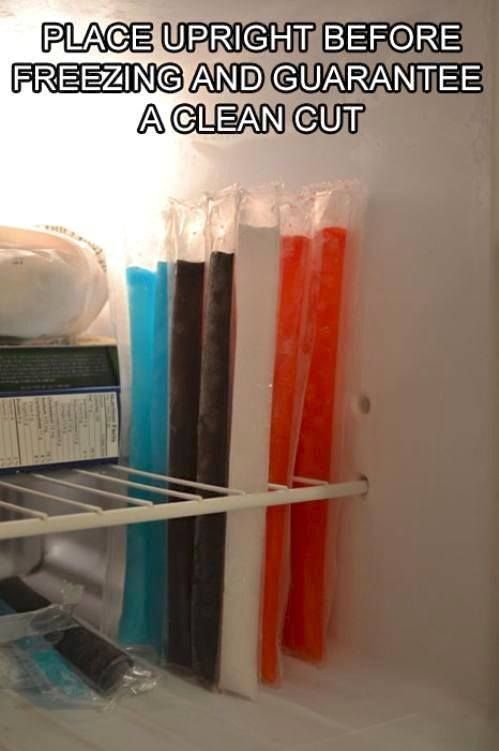 ---
FROZEN MARSHMALLOW FOR OUCHIES
Every parent knows that your child might get hurt while playing outdoor. However, carrying icepacks around can be impractical sometimes. You have to deal with the melting water, and it's a mess most of the time. Luckily, you can use marshmallows as a replacement. You just have to freeze them. They will still be soft but cold enough to soothe aches and it won't be that messy.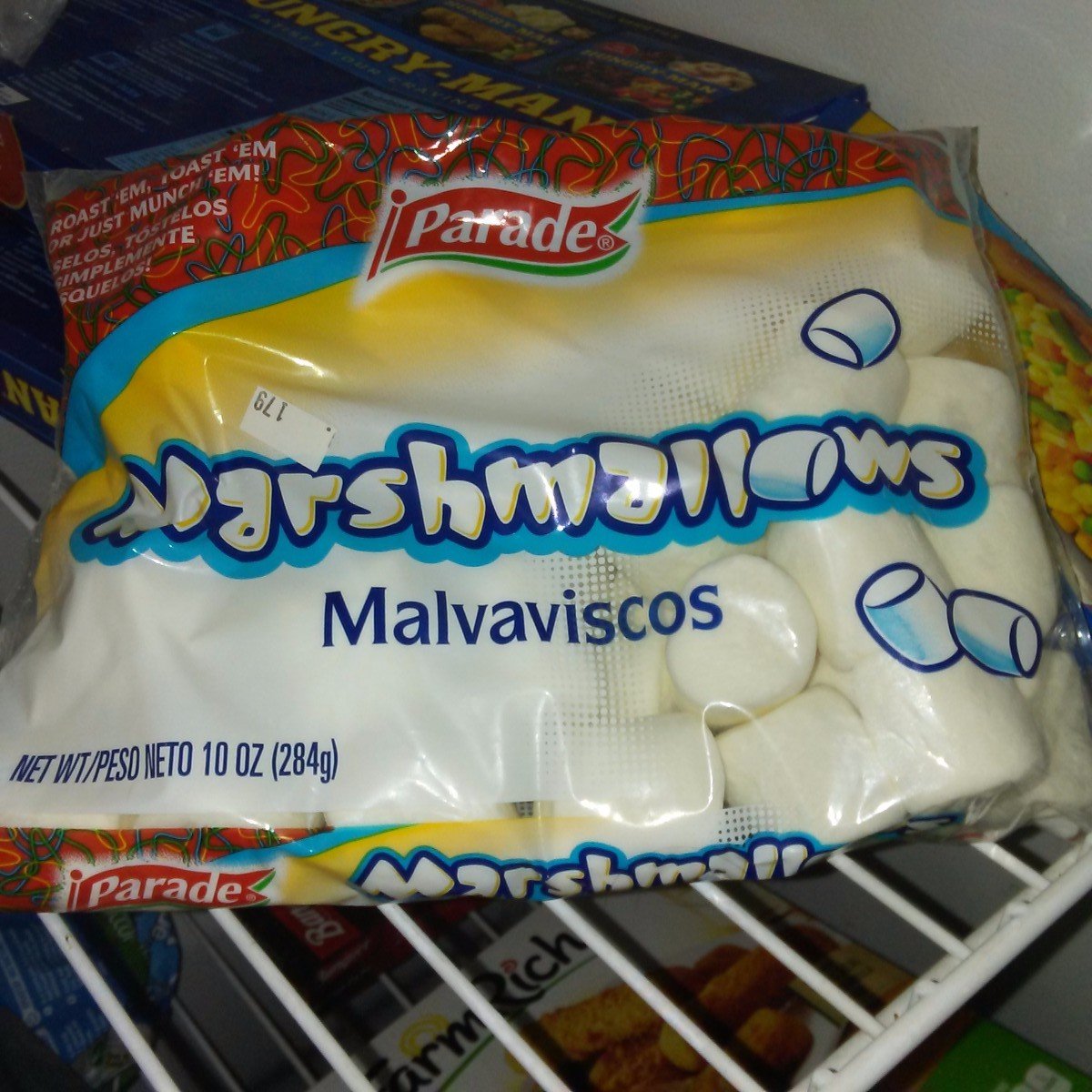 ---
NO MORE WASTED TOILET PAPER
We have all seen our children using way too much toilet paper at one go. However, trying to stop them might simply lead to a tantrum. Therefore, you can make a game out of it and add a special message. At the very least, it will start teaching them about following orders.
---
TODDLER'S HAMMOCK
You wish you had this as a kid! For some lucky readers, maybe you did have this back in the day. Just like what they have on the shores of Jamaica, you can recreate this in your own living room! Just tie the ends of a baby carrying swaddle on the legs of your dinner table. Simply let your little one crawl into the hammock and allow themselves to relax after a long day of school. Put on some chill tunes - perhaps the sound of rain, the ocean waves, or something more upbeat like Bob Marley and the Wailers.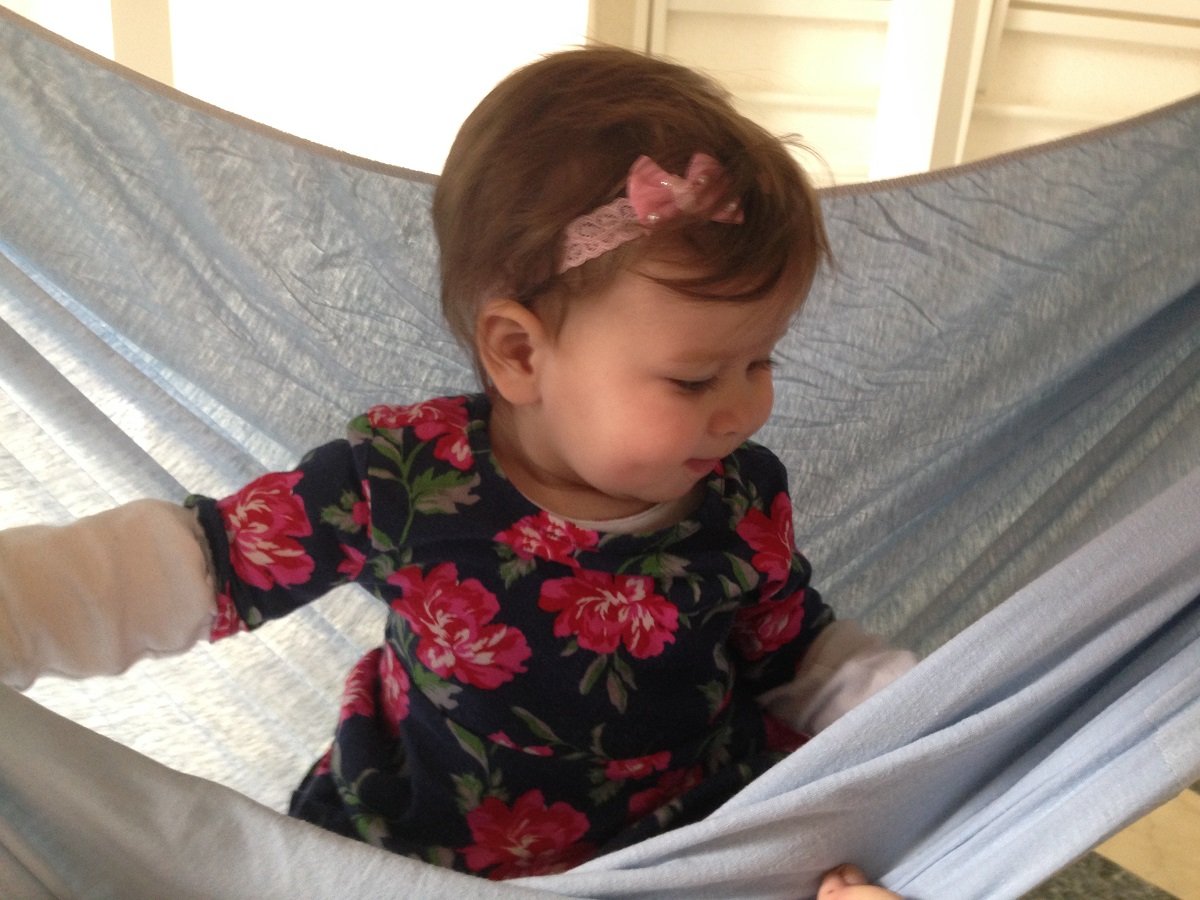 ---
TOOTH FAIRY MONEY
Hey, why not bring the magic of the Tooth Fairy to life with this simple hack! This is a very easy do-it-yourself trick and all it requires is a little glue and some glitter! Simply coat the money - bills or change - with a light layer of glue. Then sprinkle a little glitter on the money. Not too much, but just enough to give it the glistening look. Way to go! The Tooth Fairy just stepped her game up big time. This will make your child's day, without a doubt.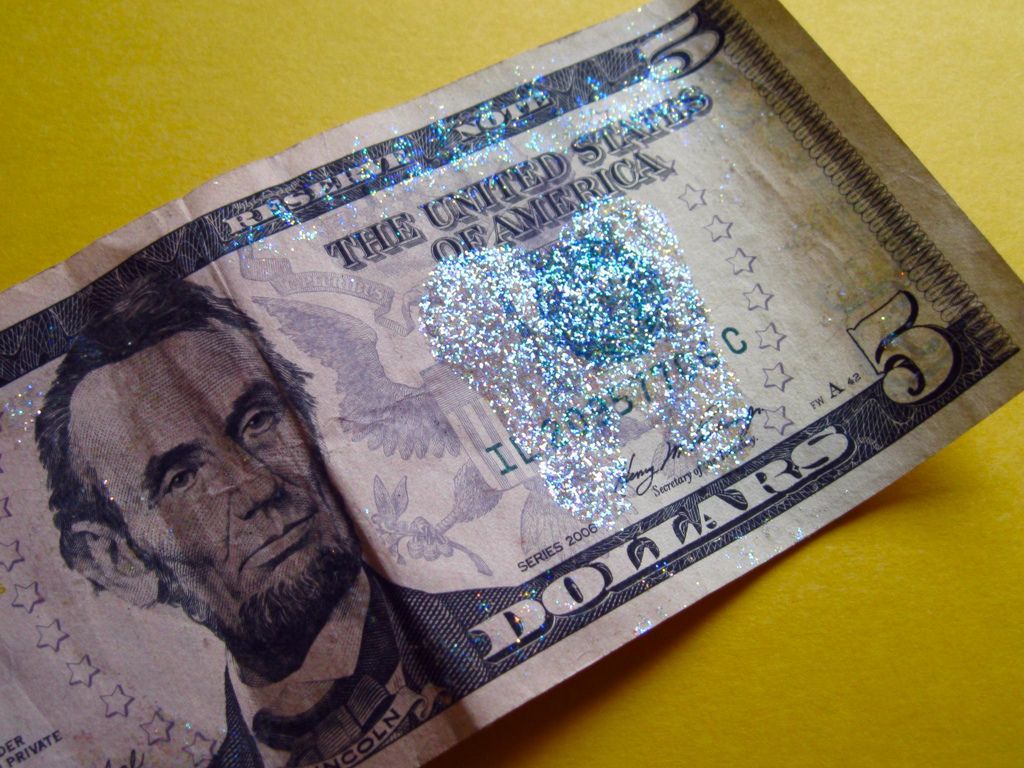 ---
NO PROBLEMS WITH PERMANENT MARKERS
It's vital that you keep all permanent markers away from the kids unless it's drawing time. However, they do find them sometimes no matter how hard you tried to hide them. Luckily, if they manage to make a mess on your furniture, you can just use a bit of toothpaste to clean it off. They will be good as new!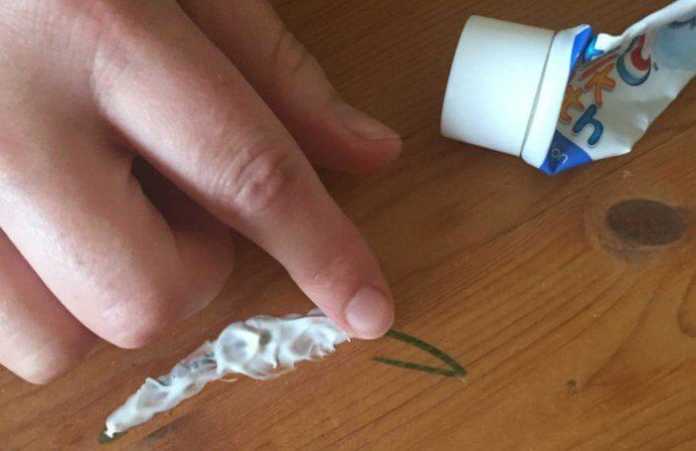 ---
THE BEST PLACE FOR PLAY-DOH
We don't know about kids nowadays, but a long time ago, Play-Doh was one of the best parts of being a kid. We could make anything we wanted. However, we bet our parents also hated cleaning up after us. So, if you have some at home, you might also try a K-Cup – those designed for creamers – and it will help keep things organized.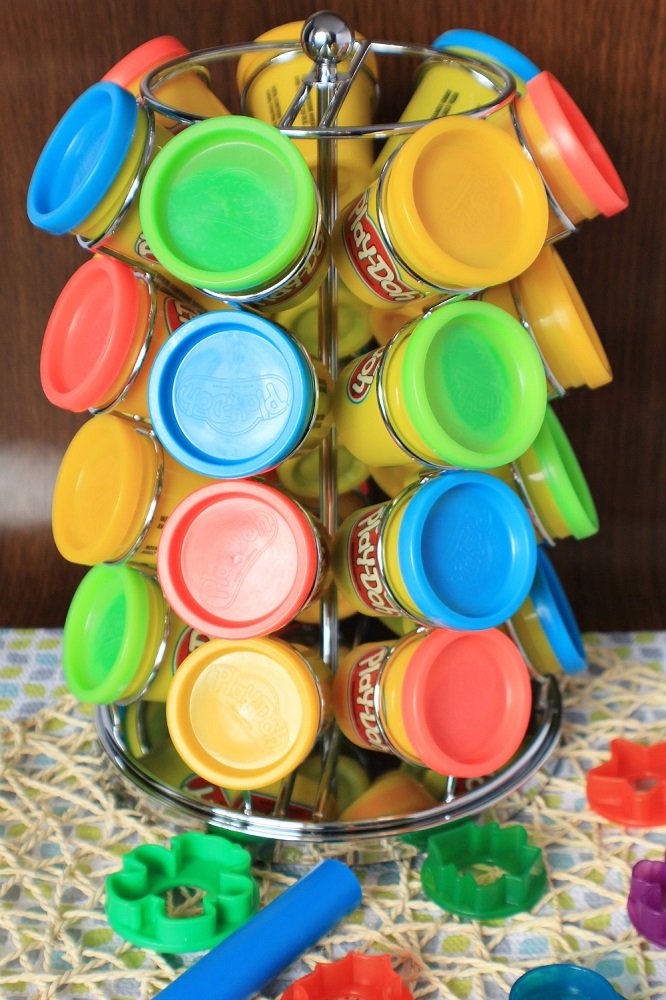 ---
THE ROCK 'N' ROLL TODDLER
Some people say that you have to change your lifestyle once you have a kid, but cool parents know that this is not necessarily the case. You can still bring your child to a rock concert, and you can even hold them "safely" during the show using your own dreadlocks. No more problems!
---
NO MORE FALLING OFF THE BED
We have already seen several uses for pool noodles, and it seems that these things are great for a lot of things except swimming. If your kid keeps falling off the bed, you might consider putting one of these on it. You just need to place it under a fitted sheet, and it will prevent injuries. It's also cheaper than buying a rail.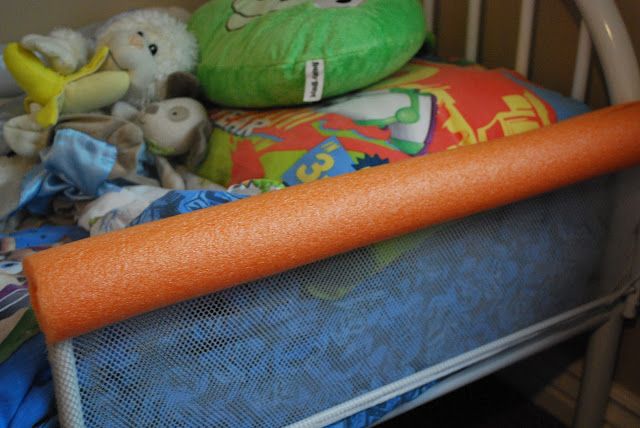 ---
PAINTING THE FENCE WITH WATER
If you have to get some painting done around the house, and your toddler wants to help, you should try giving them a brush and some water. That way, they can still copy whatever mommy or daddy is doing, but there won't be any disaster around the area. When it comes to parenting, you just have to think outside the box.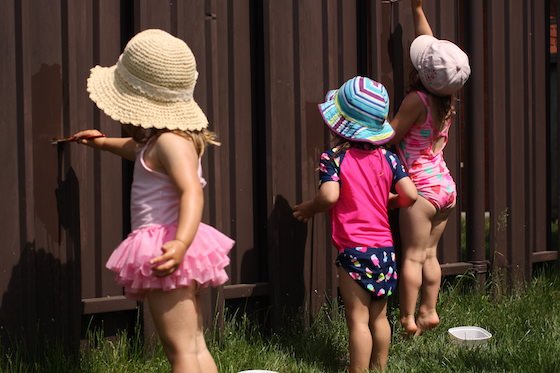 ---
PERFECT BEACH DAY
We all love taking our kids to the beach, but it can be tricky when they are too young. They get sand all over themselves and they might wander off accidentally. Since it's a public area, we have to keep the baby safe! Therefore, you can just buy one of these pools online and take it with you. It minimizes the risks involved, and you will get the kids to stay in place.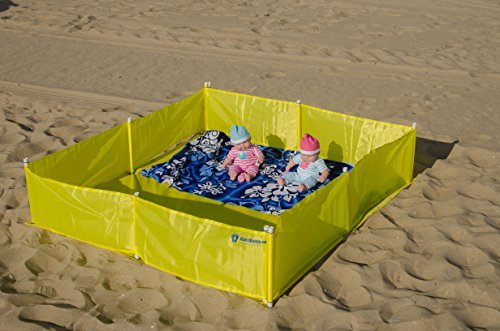 ---
DON'T WORRY ABOUT REFILL
If there's anything a parent would know, it would be that the diaper pail has to be changed frequently. Sometimes, you just run out of refills and have to resort to throwing the diapers outside. However, the best course of action is to simply replace it with your every-day-use kitchen trash bag. They might even be cheaper than the ones designed for the pail.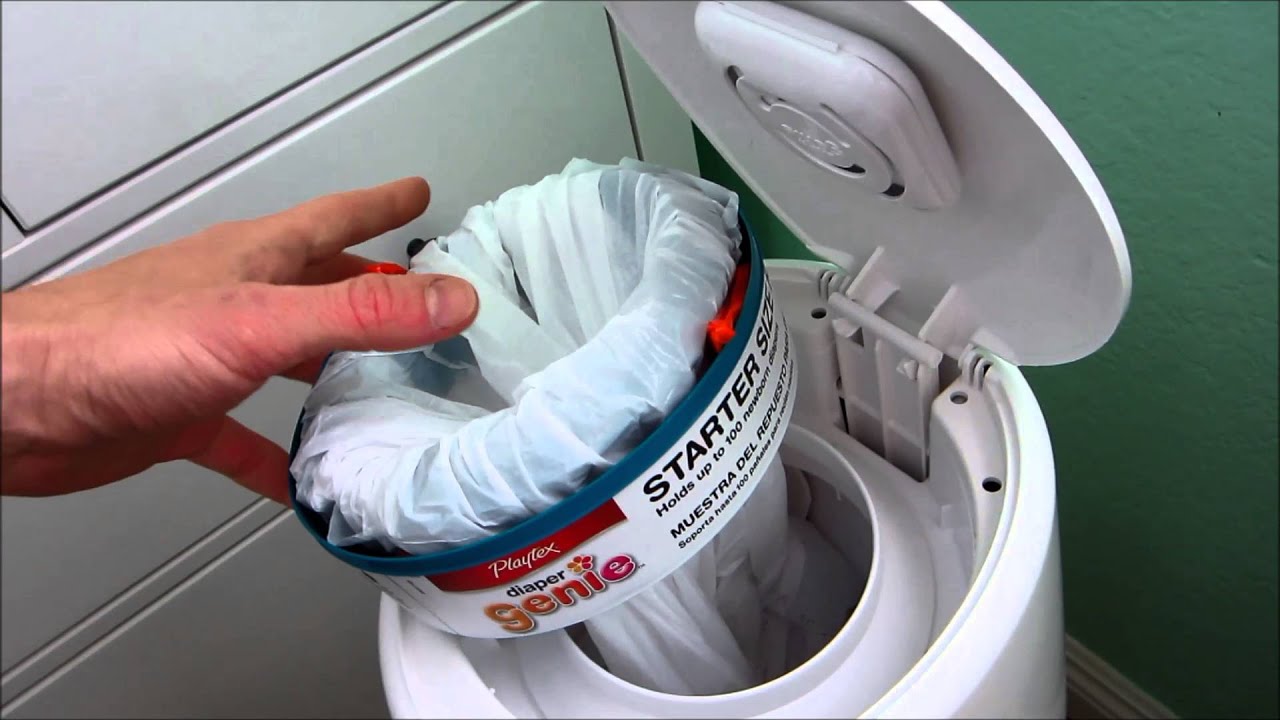 ---
HIDING YOUR TREATS
Unfortunately, any parent knows that you cannot have snacks in front of your children because they will want some too - they are basically like puppies. Also, keeping them stored is a huge problem because they can be very witty. However, you just have to be clever about it. Hide them in a bag of peas!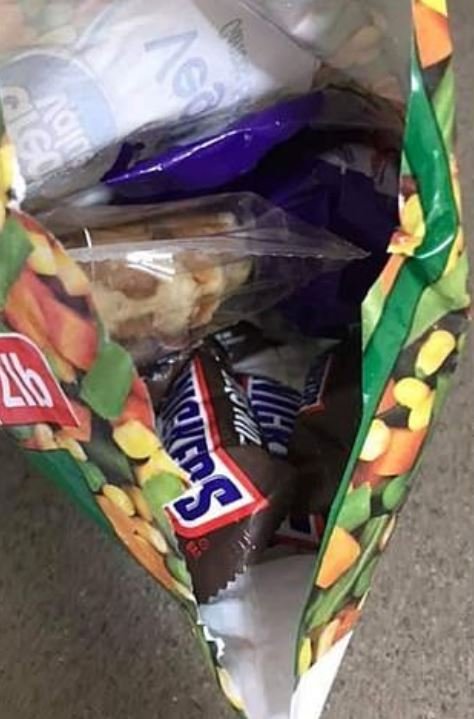 ---
PERFECT DRAWING SPOT
As we mentioned earlier, you have to let your kids be creative. It's a great way to develop their brains. Meanwhile, kids can be creative when it comes to empty boxes. It's like a symbol of endless possibilities at playtime. Therefore, you should kill two birds with one stone, by giving them an empty cardboard box during playtime.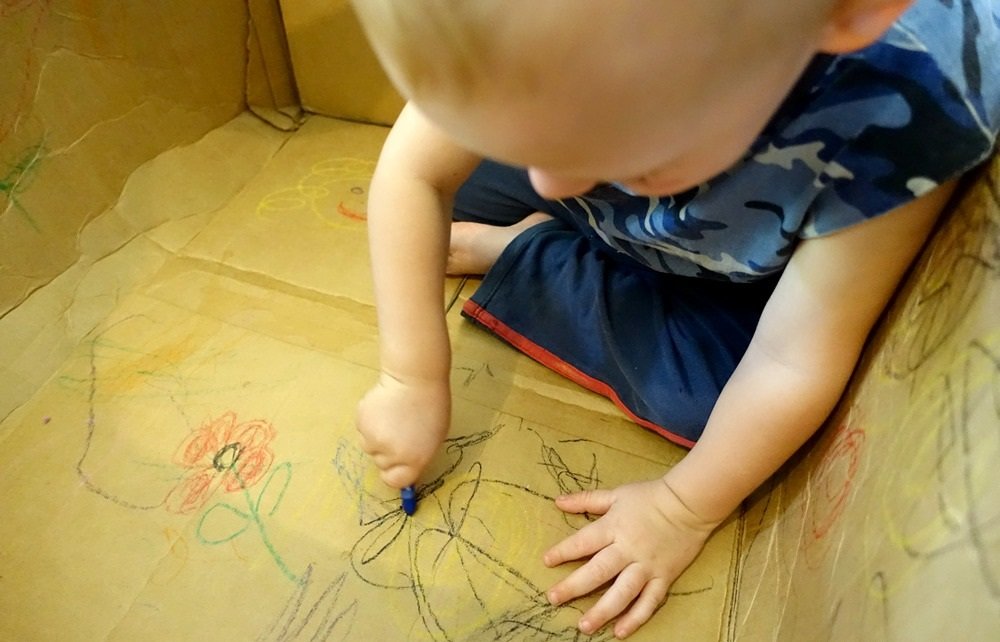 ---
TURNING CHORES INTO GAMES
Mary Poppins wasn't lying when she said, "In every job that must be done, there is an element of fun. You find the fun and - SNAP - the job's a game." As a parent, we have to take that into account - instead of making reward systems, it's best if they learn why cleaning and organizing are fun, and not expect anything in return.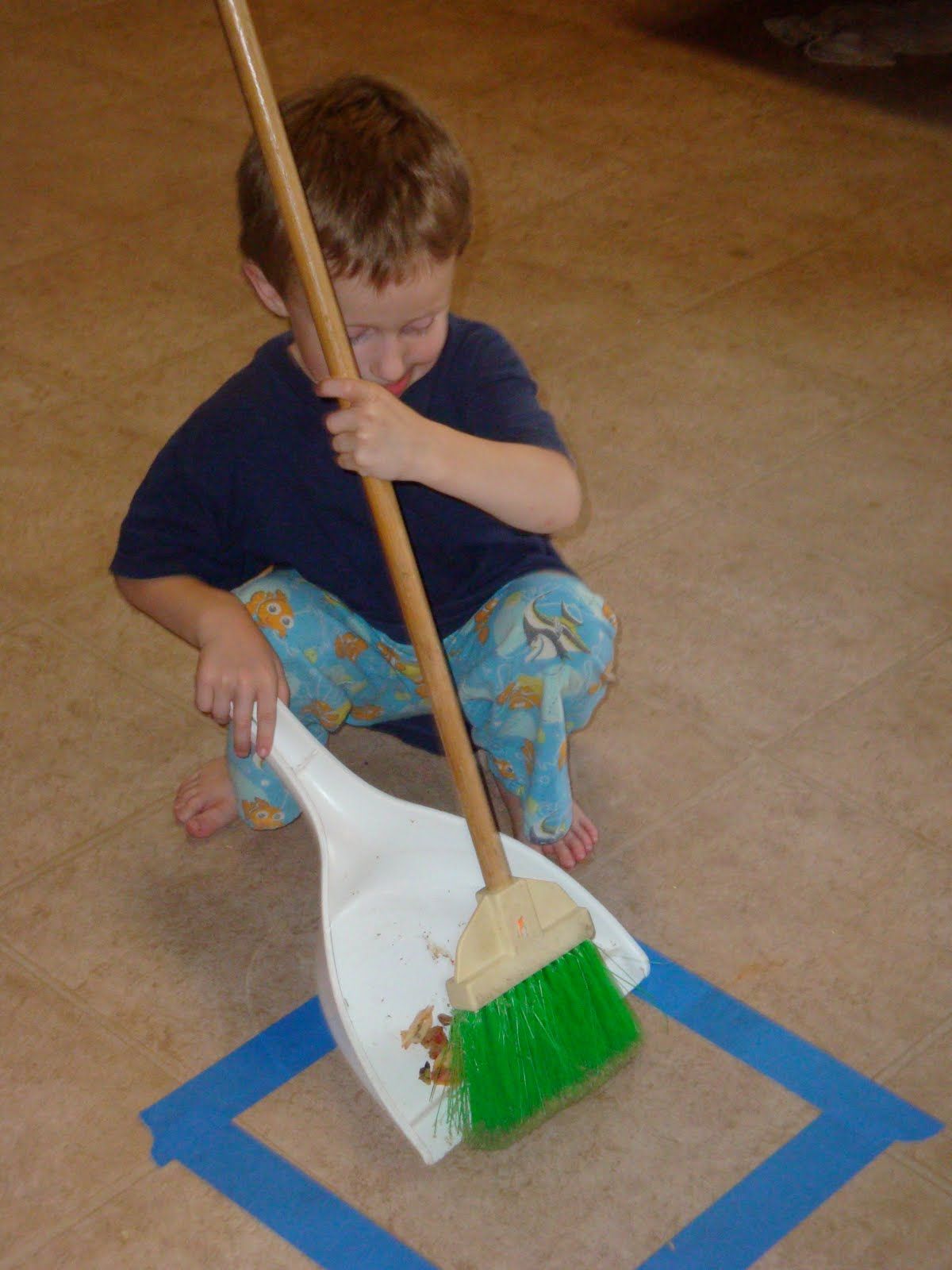 ---
THE CLIP FOR THE BUBBLE WAND
One of the best things about being a kid was blowing bubbles with the wand and a bit of soap water. For some reason, bubbles have fascinated people for a long time. However, children often lose the wand inside the bottle, and it's a mess getting it out. So, all you need to do is to put a clip on the bottom of the wand to prevent that.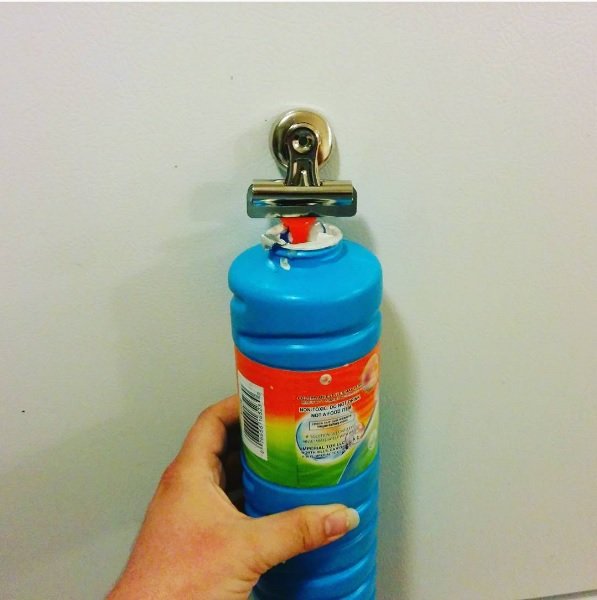 ---
HOW TO BRUSH A DOLL
Playing with dolls is something every girl does when they are little. However, the strands are often damaged or insanely tangled depending on the hairstyle your daughter was trying out. That can be solved quickly, though, with just a bit of soap and conditioner. It's almost like real hair.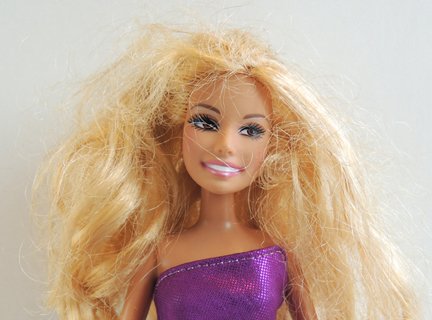 ---
TIME TO PAINT ON THE WALLS
It's easy to get frustrated when your child damages a wall with their creativity. Even if you have told them not to do it, they will still do it regardless. So instead of getting angry and not finding a real solution, just step back and take a deep breath...it's like they say, "If you can't beat them, join them." Of course, you can put this anywhere in the house, or their nursery if you think it's a bit ugly.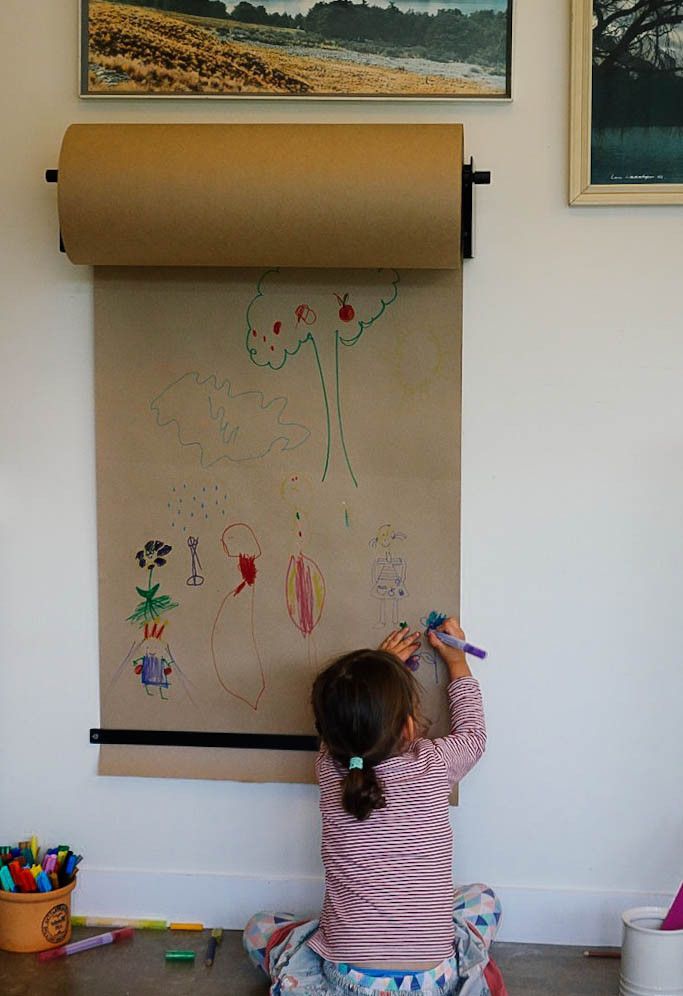 ---
PLAYING VIDEO GAMES
Unfortunately, some children will not let you play alone in your room. Gamer parents will understand the struggle of such situations. However, you can pretend to let them join in by giving them unplugged controllers. If they are really young, they won't be able to tell the difference, and you can continue playing your game.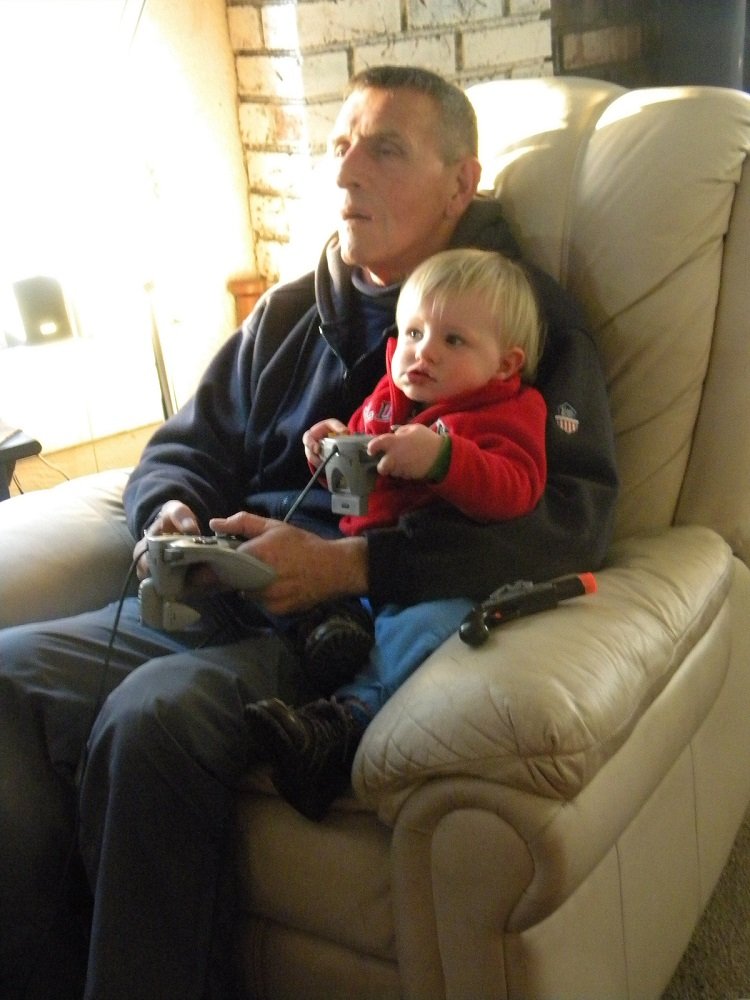 ---
A SCAVENGER HUNT FOR LOST THINGS
Everyone knows that as we get older, we forget things more often. It's an unfortunate fact of life that happens to the best of us. However, you can enlist the help of your kids by turning it into a scavenger hunt for mom's things! Just follow something similar to the image above, and it would make things easier.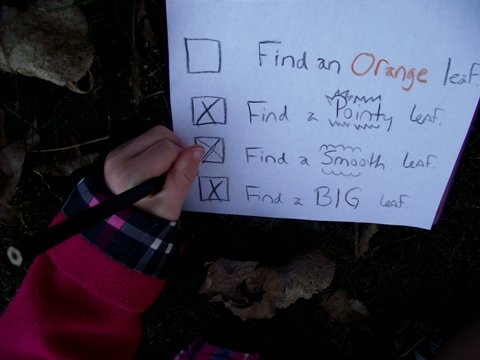 ---
THE "NO WORRIES" SIPPY CUP
Every parent knows that you need snacks during a road trip, and you also need a sippy cup for your kids. However, you also have to focus on driving and not worry about your kid dropping it on the floor. Therefore, it's best if you attach the sippy cup to the car seat, as depicted here. Now even if they drop it, it won't be a huge problem.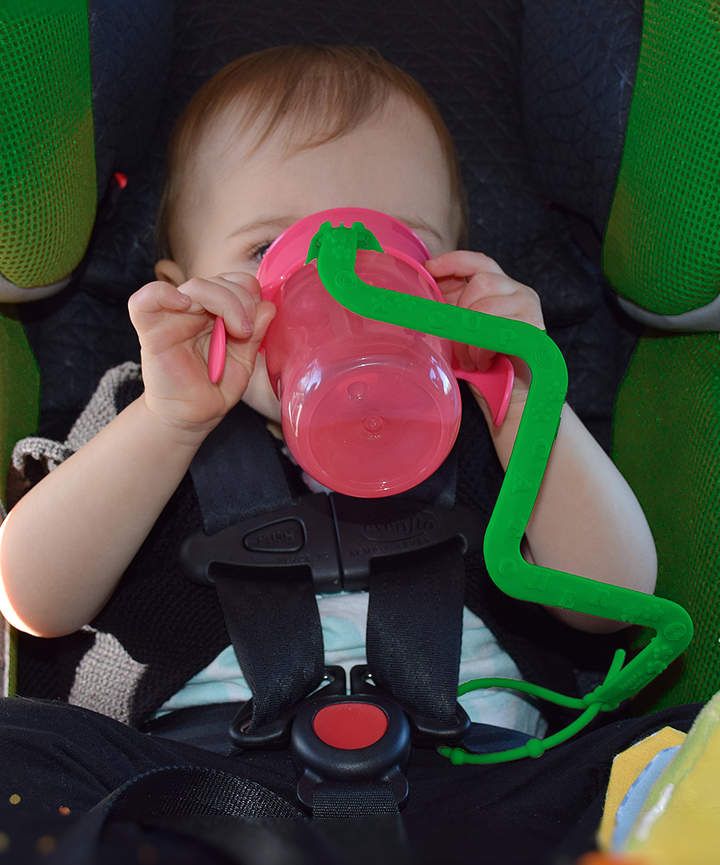 ---
NO MORE SLIPPERY SOCKS
Not everyone in the world has carpet floors, and it's always best for your kids to keep their socks on. Unfortunately, socks tend to be slippery and that can be dangerous for your child. The solution is to find some clothes paint and add some cool little designs to the bottom. You can even have the kids help you with it by painting on their own socks.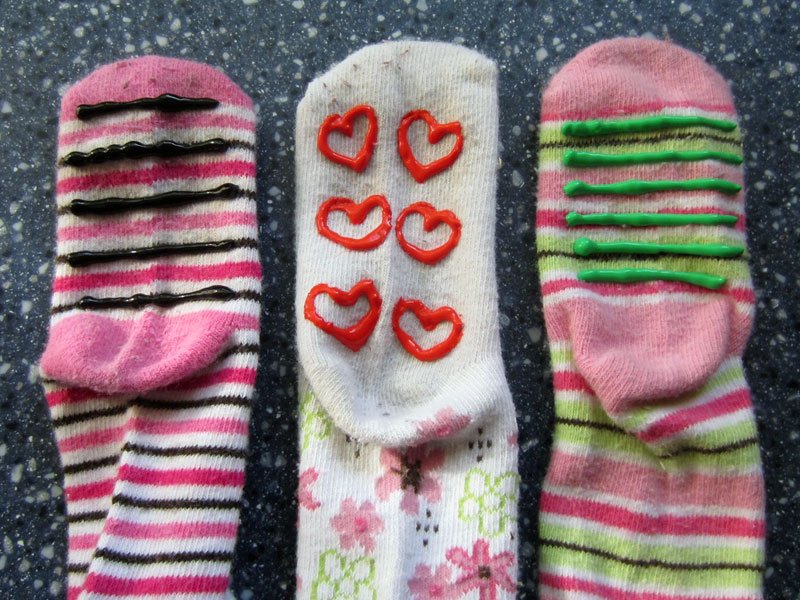 ---
LOLLIPOP FOR LATER
Kids love snacks, and it's alright to give them a little treat every once in a while. However, every parent has to deal with the mess their kids make too. Some children might not even finish their snacks. Therefore, you have to find a way to save them for later. For example, with lollipops, you can use this egg-shaped holder.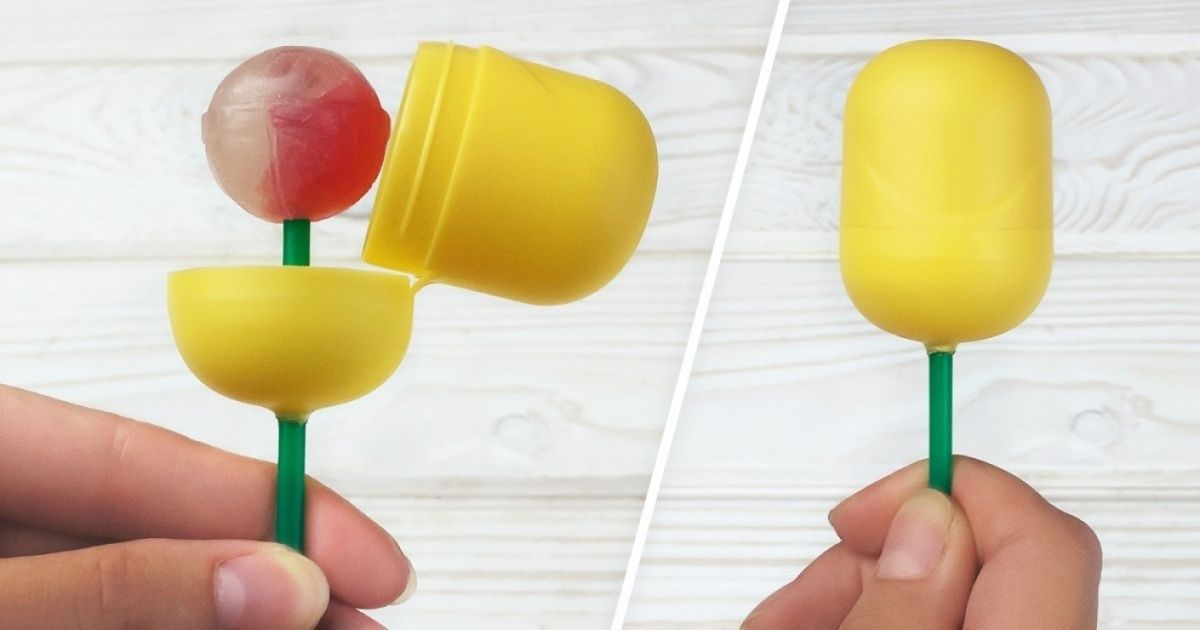 ---
INFLATE THE FORT
Children love building forts in their room. It's like making a castle, and it's another activity that encourages creativity. However, they might get hurt with all those heavy blankets, or it gets really stuffy after a while. You can easily solve that problem by putting a fan in one of the corners. It will inflate the fort and make sure that your kid gets enough oxygen.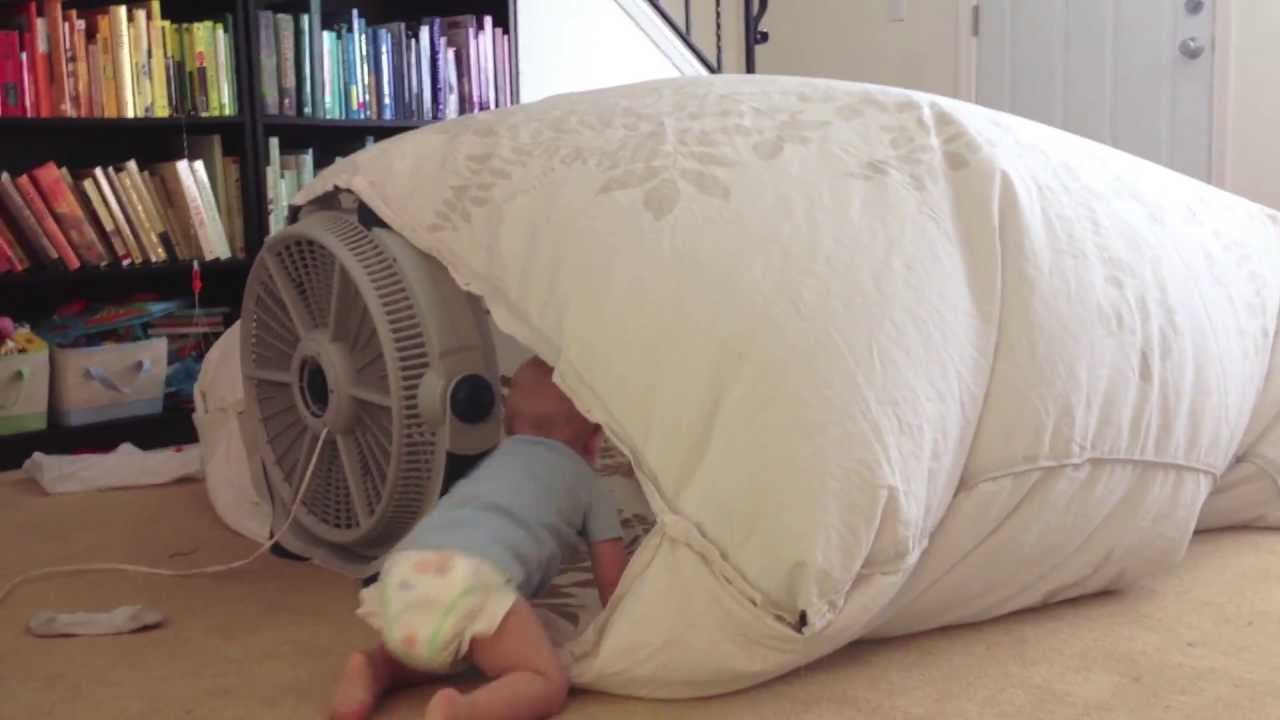 ---
KEEPING CAKES FRESH
If you have any cake leftover from a birthday party, you should definitely follow this trick. Unfortunately, cakes can go bad in the fridge, and it's a pity because there's actually an easy fix. Just place white bread and toothpicks where there is no frosting (as the image shows), and it will last much longer.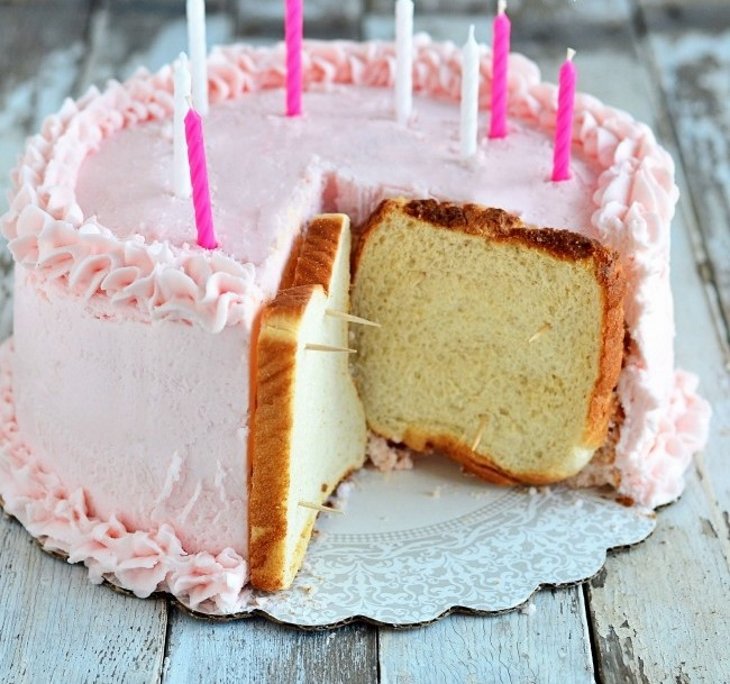 ---
NO MORE GENDER STEREOTYPES
If you are a millennial parent, you now know that it's important to stop encouraging gender stereotypes. For a long time, parents bought baby dolls, kitchen sets, and strollers for girls, while the boys got cars, puzzles, toy guns, and others. Nowadays, cool parents are giving kids a mixture of those things.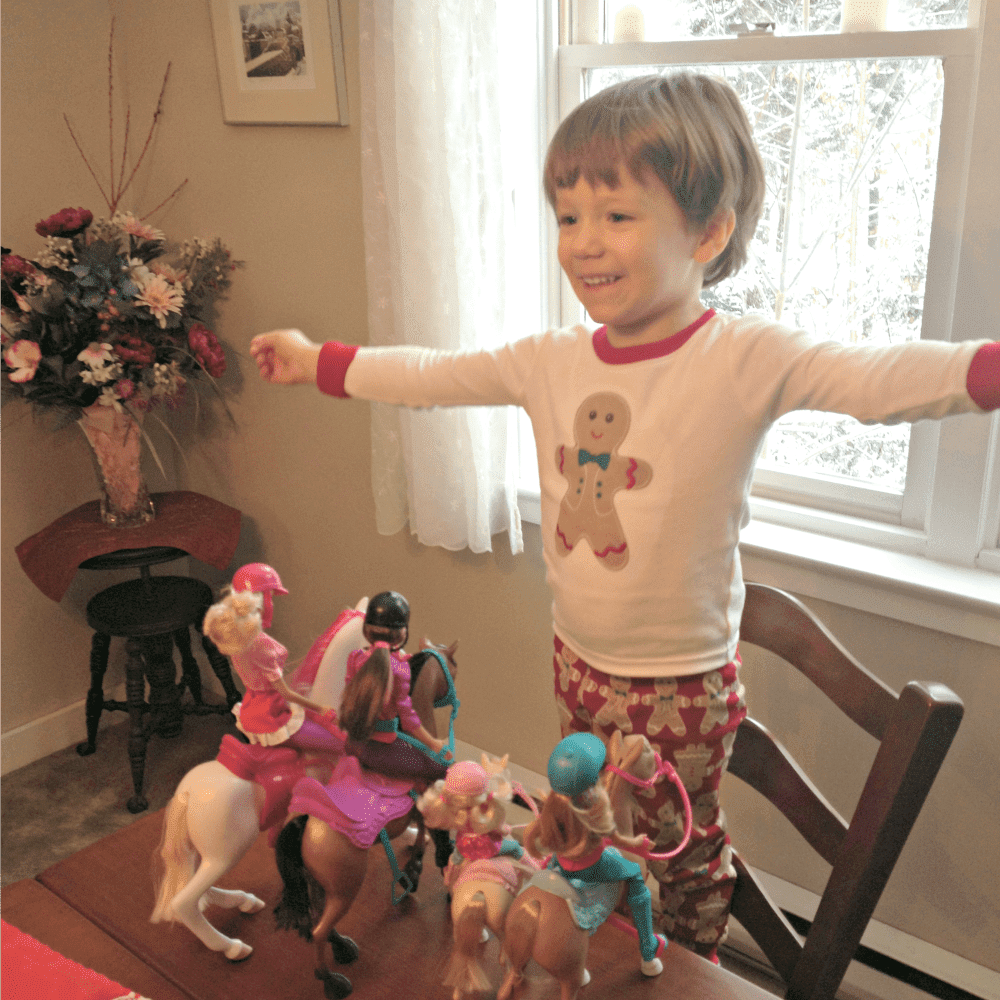 ---
FUN BATH TIME
If you have a large tub, then you probably know that toys will be everywhere. Additionally, if your child moves around a lot, it can be even more difficult. Therefore, you can use this trick instead - use a laundry basket or something similar during bathtime. This will keep the kid steady, as well as the toys.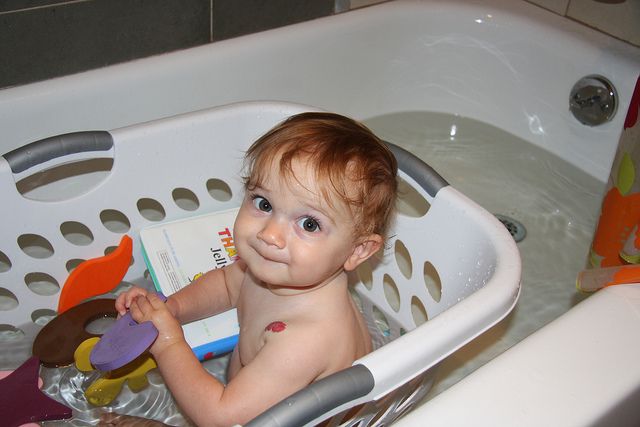 ---
USING THE LINT ROLLER FOR CRAFTS
While it's important to let your kids express themselves through artwork and creation, but you also have to keep the house clean. We all know that the trickiest material in crafting and DIYs is glitter. You use it once, and it's everywhere - but kids love it. Therefore, you should buy a lint roller specifically for that purpose.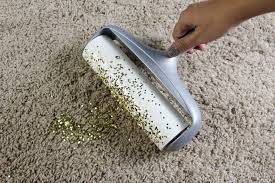 ---
WRAPPING THEIR CLOTHES
If your kids are especially prone to getting dirty when they go out, it might be a good idea to wrap their clothes in Press'n Seal before they go out. This will also work great when they are working on a cool craft at home. Afterward, you just peel the seal off and wash their clothes normally. But you won't have to worry about dirt or paint stains!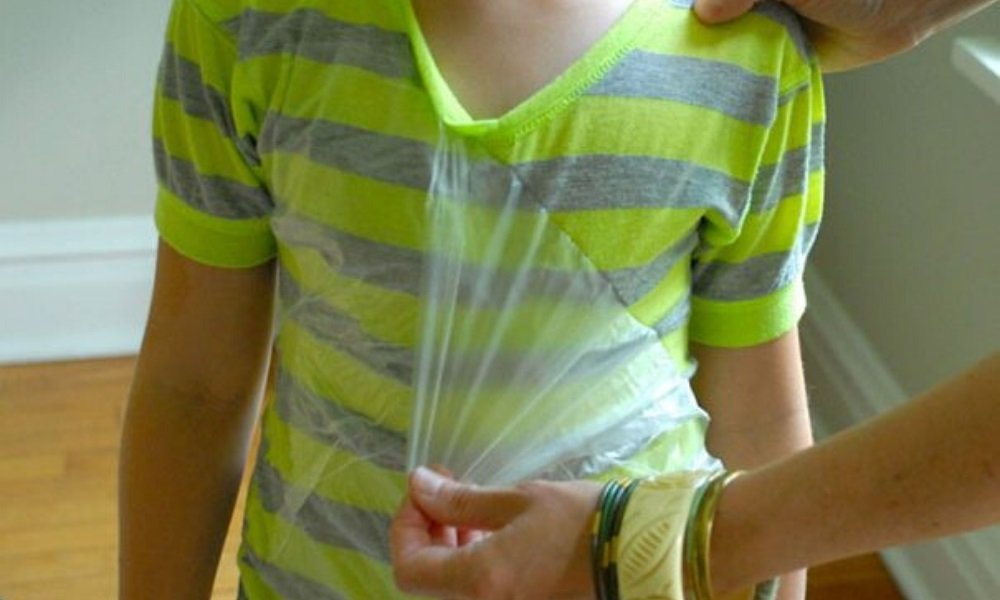 ---
CLOTHESPINS FOR TOOTHBRUSHES
Sometimes, you have to travel with your kids, and you have to make sure they are safe. That's why you should wash their hands often and protect them from all sorts of germs. A great tip while staying at a hotel is to put their toothbrushes on clothespins so that they won't touch the counters. You never know how exactly did they clean those.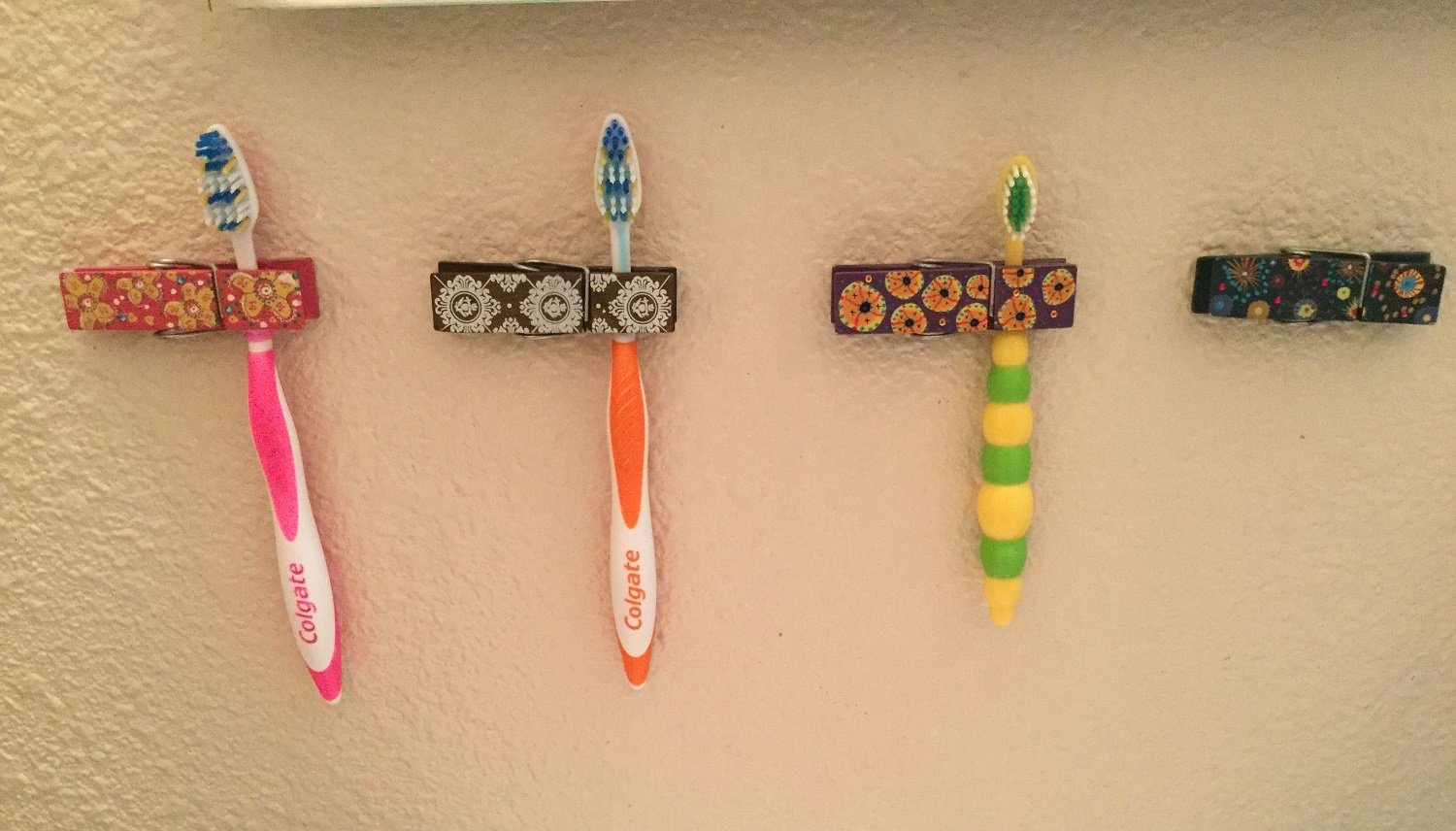 ---
THE COMFORTING TOUCH OF A... RICE GLOVE?
This parenting hack is a little unorthodox and it's actually kind of hilarious. All you have to do is to fill up a rubber glove with grains of rice. Make sure the bottom was tied up nicely and the rice glove feels firm. Once your baby is falling asleep, simply place the glove on their backs or tummies and let this hack of nature do the job. They will be out like a light in just a few minutes, feeling your artificial embrace.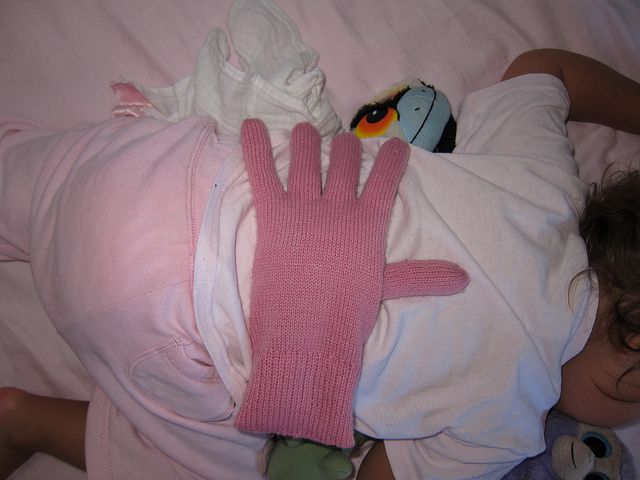 ---
NO DANGEROUS LOCKING
While all children deserve their own privacy as they grow up, it can be dangerous - they can get locked up in bathrooms or even their own rooms, and they might have no idea of how to get out. Therefore, it's best to keep a rubber band between the doorknobs so that doors won't close at all.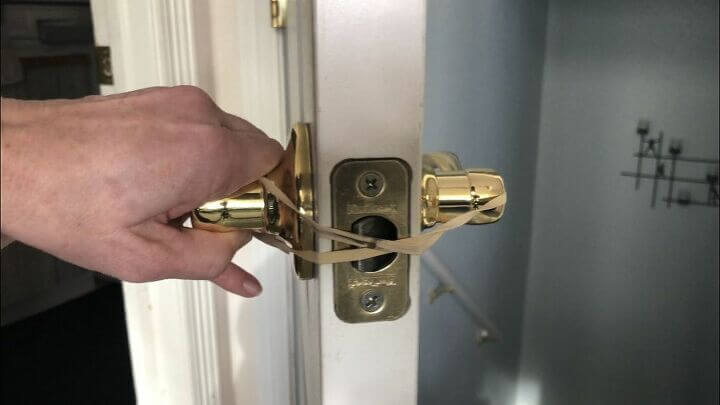 ---
THE SAME CUP EVERY TIME
Kids will often forget that they recently used a cup, and instead of grabbing one that was used already, they will reach for another one immediately. To avoid them from getting all the cups dirty, you can put magnets on their favorite ones and place them on the fridge where they can easily see and get.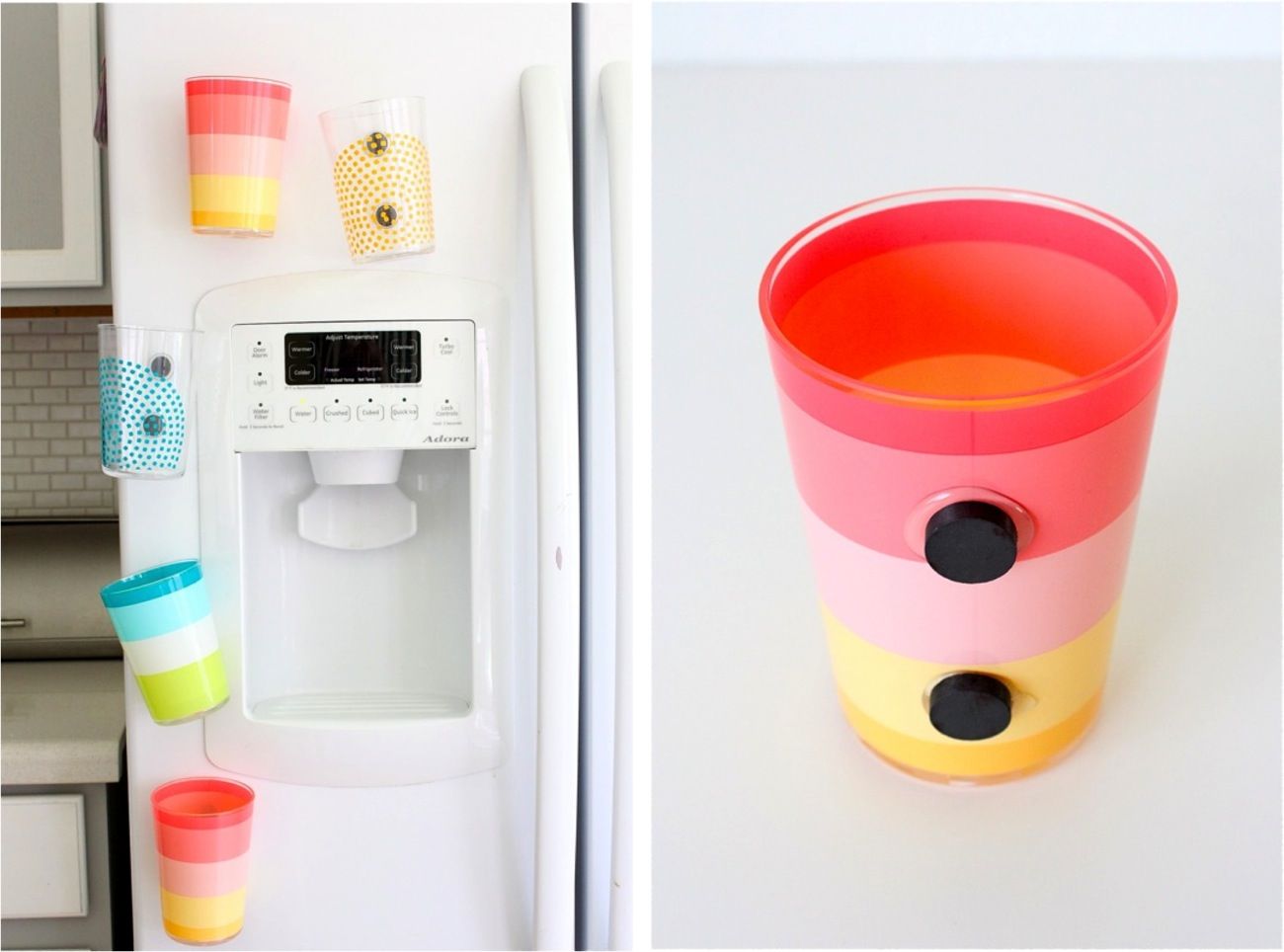 ---
DO NOT WASTE SOAP
While we want our kids to be as clean as possible, they might overuse the hand soap in the bathroom because it seems like a game. The best way to avoid this is to place a rubber band on the bottle. That way, it will jut dispense enough soap to clean their hands, and it will be a lot harder for them to waste it.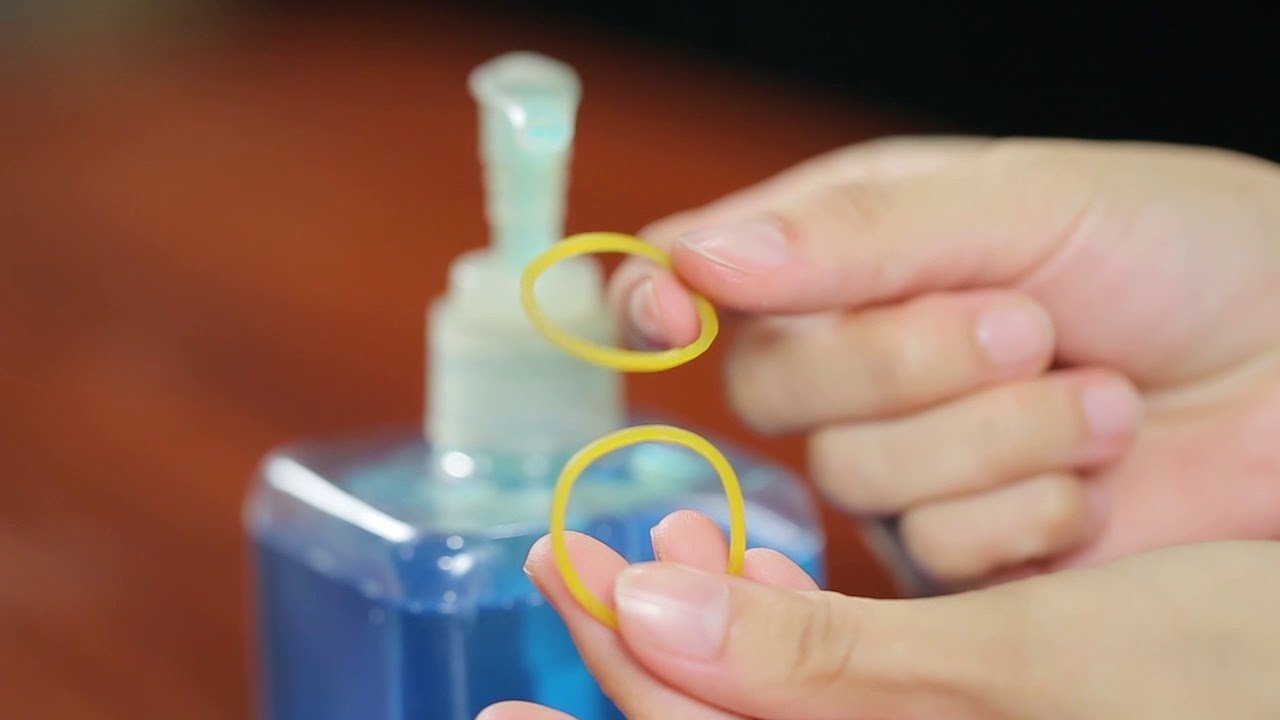 ---
KEEPING APPLES FRESH
Unfortunately, apple slices tend to turn brown after a while, and no one wants to eat that. However, there are many ways to avoid that. If you're at home, just store them in the fridge, in a bowl filled with water and lemon juice. You can also sprinkle some salt on them, but you will have to wash them before giving them to the kids.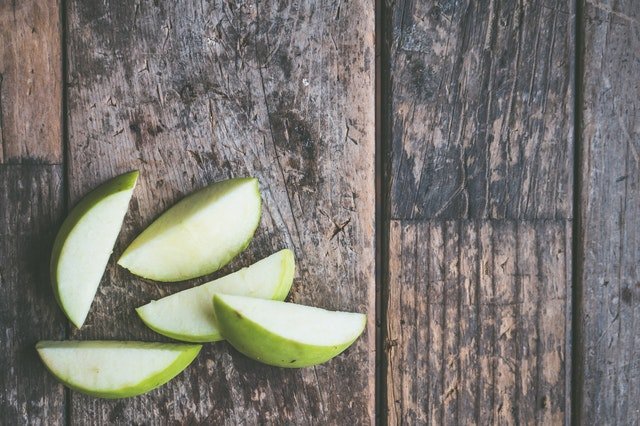 ---
ANOTHER SIPPY CUP HACK
Some shopping carts come with these awesome baby seats, specifically designed to make parents' lives easier. However, kids will always look for trouble by throwing things around, grabbing stuff, and throwing away their sippy cups. A great idea is to secure their drinks using the restraints built into the shopping cart seat as it was shown here. Meanwhile, some people invest in shopping cart covers.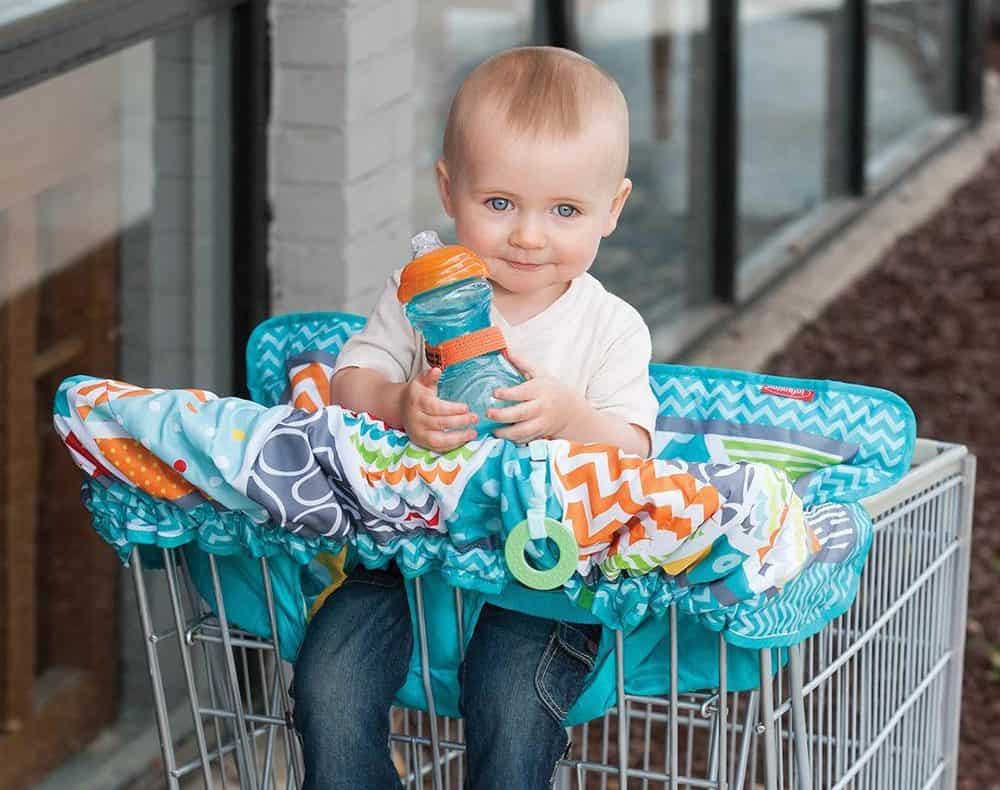 ---
ORGANIZING CONTEST
As we mentioned earlier, every parent needs to make things fun for their kids, especially when it comes to chores. In this case, the parent placed an egg-timer, and the children had to organize as fast as they could for a prize. That works perfectly well as an exercise for kids to clean up after themselves.
---
ORGANIZING THEIR TOYS
You have probably purchased one of those organizers for your shoes. Well, you can actually use them for more than just footwear. They are perfect for arranging toys and other items that you might not always need. As we mentioned earlier, you have to think outside the box to be a great parent and not spend tons of money.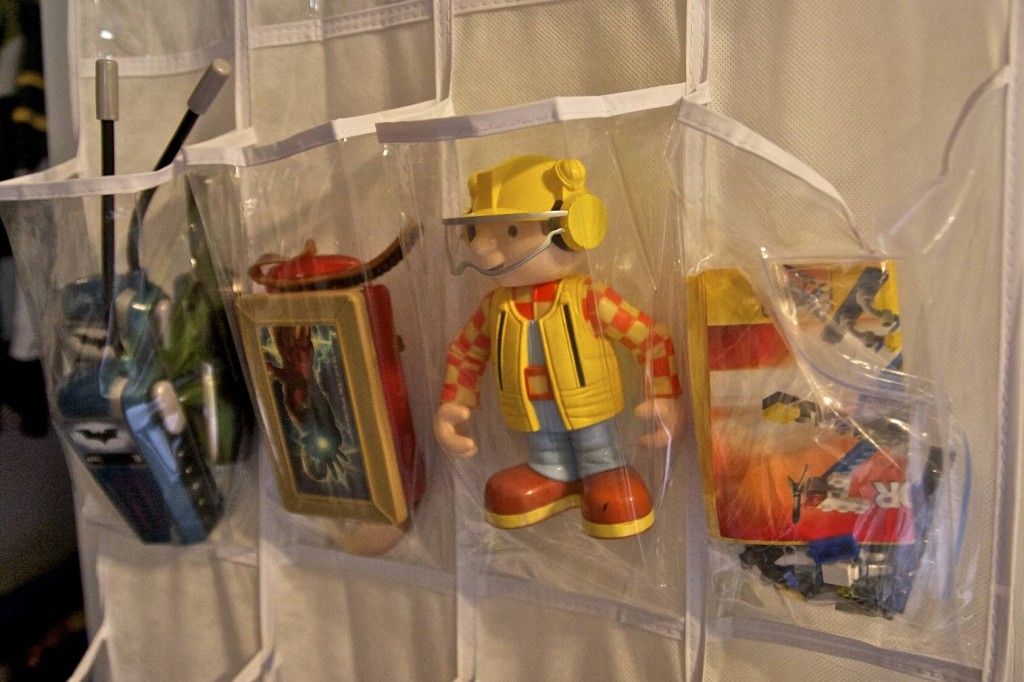 ---
NO MORE SIPPY CUP
Some parents stopped using sippy cups. They go directly to using straws, and that can get awfully messy soon enough. Luckily, this parent came up with a great idea. By opening the bottle with a wine opener, there are grooves that will prevent the straw from moving at all.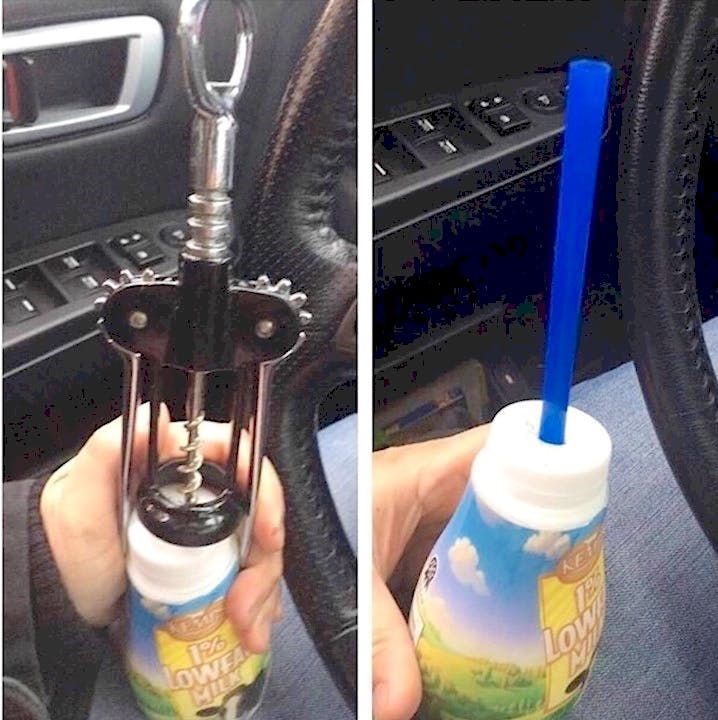 ---
WASHING THE TOYS EASILY
The dishwasher is definitely not only for dishes, although most people don't use it for anything else. However, you cannot wash toys in the washing machine, so this is really the best spot for it. Toys can accumulate dirt and germs so quickly, especially if your kids have shared them with their friends.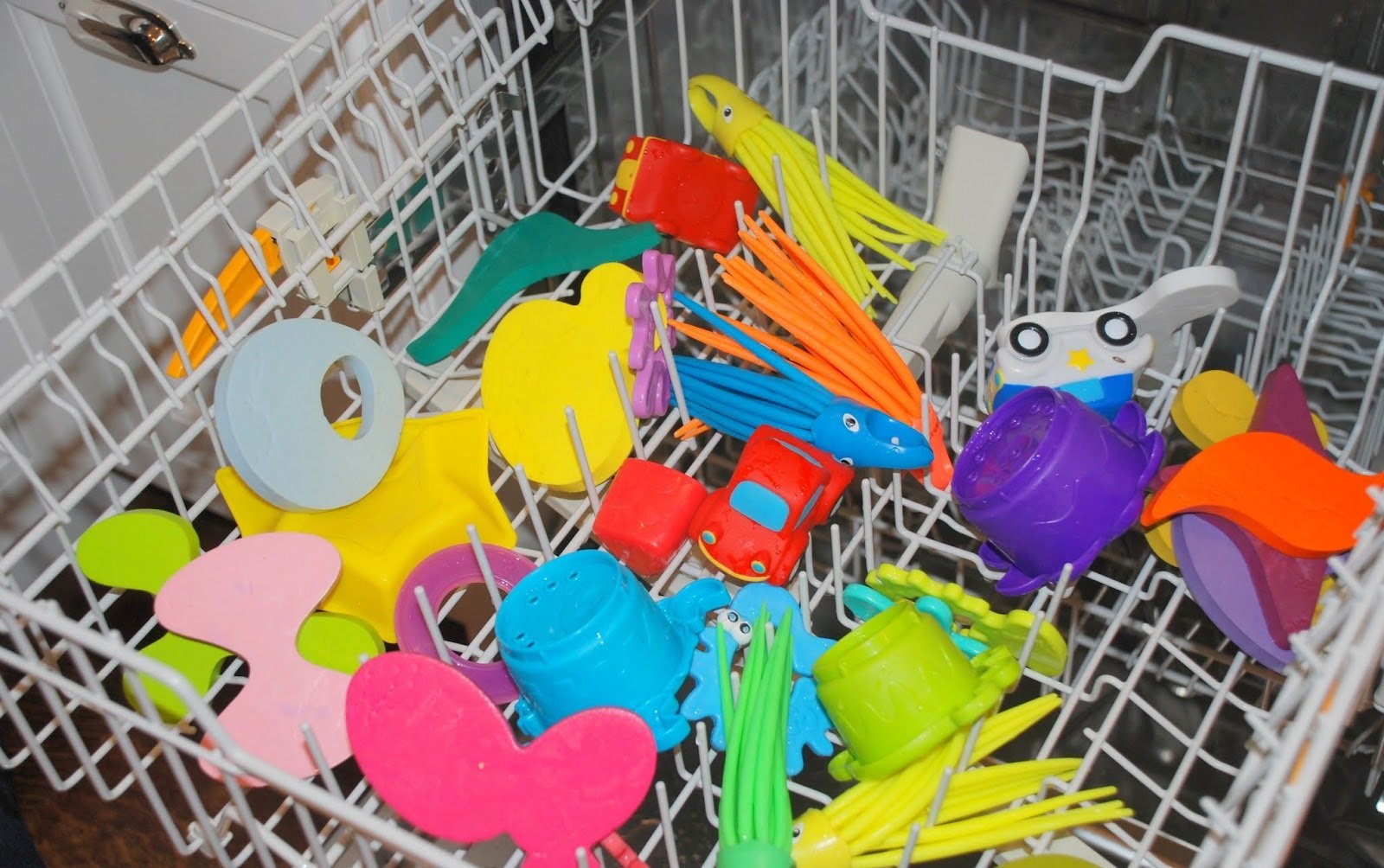 ---
EARNING TV PRIVILEGES
Nowadays it seems silly to call watching TV a privilege. However, it's important to teach kids that television cannot be the most important part of their life. They also need to learn about responsibilities, and this game is a great way to ensure that chores, as well as homework, get done.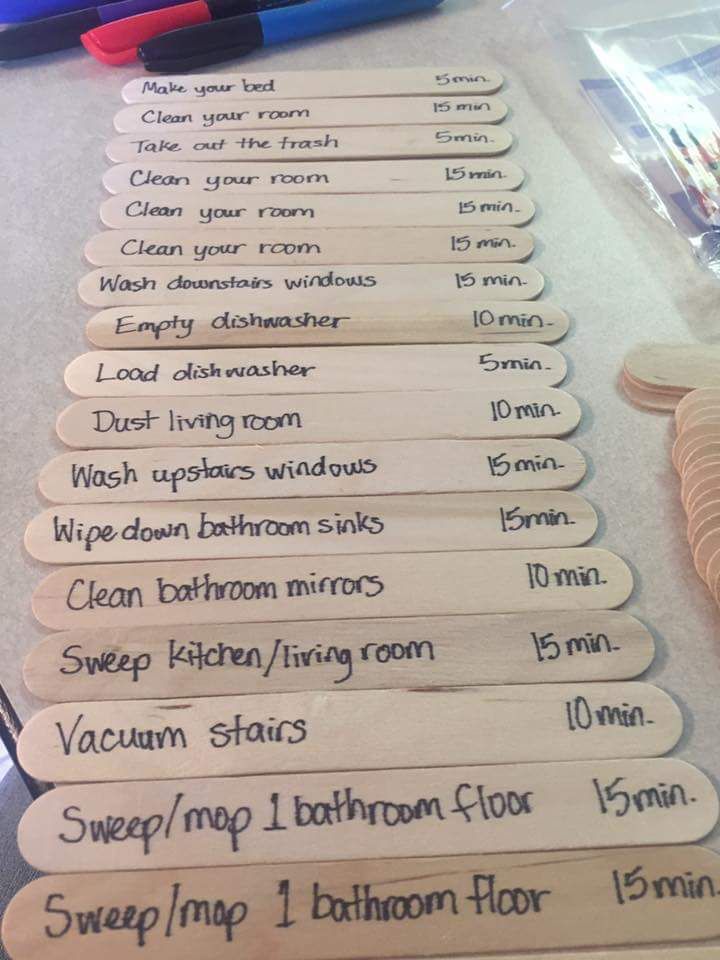 ---
IS THAT REVERSE PSYCHOLOGY?
Well, it might not work with every child. But what this parent did is pretty funny. Of course, some parents use this method because they know that their child is particularly rebellious and will go against their will whenever they have the chance. You can always try it and see if it works, but it shouldn't become a habit in your household.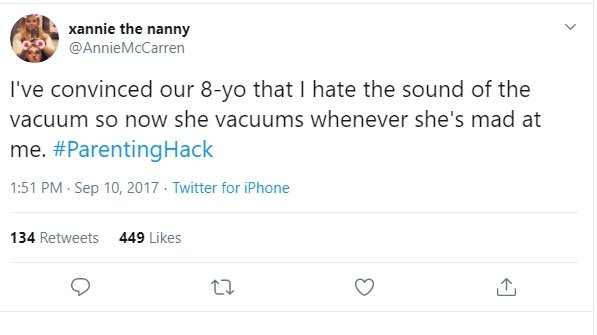 ---
TEACH THEM HOW TO MULTIPLY
Here is a great example of awesome parenting. Some parents and schools are making multiplication tables for kids using the stairs. It's a great way to get children excited about math, which is something they will need for the rest of their lives. We all would've learned a lot faster using those stairs.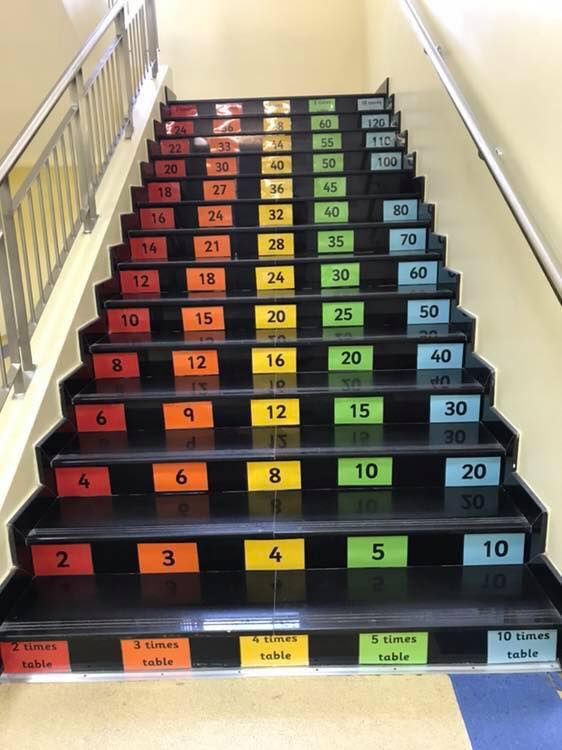 ---
MAKING THEIR OWN SINK
As we mentioned earlier, letting your kids join you when you are cleaning is a great way of teaching them responsibility. They have to learn from a young age, as they could take it as a game. This parent gave the little girl a plastic box to use as a makeshift sink. That way, she had her own station and helped out a little.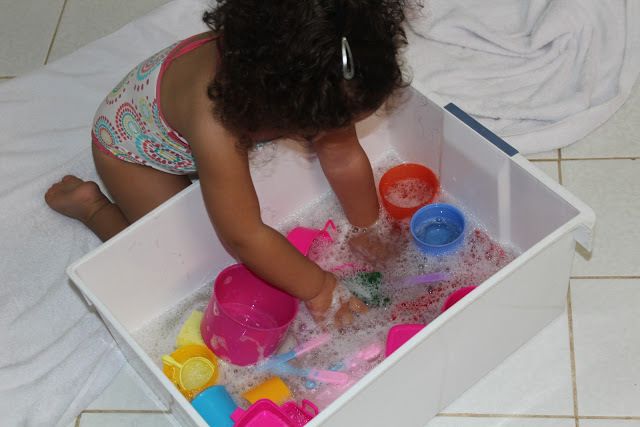 ---
IN CASE YOU DON'T HAVE A BATHTUB
Some apartments and houses don't have bathtubs, but there's no need to worry. You don't have to clean your kids in the sink all the time. The solution is to buy a plastic pool that fits inside your shower. It'll mean more room for the child to enjoy bathtime with his toys, and it's a lot less messy than using the sink.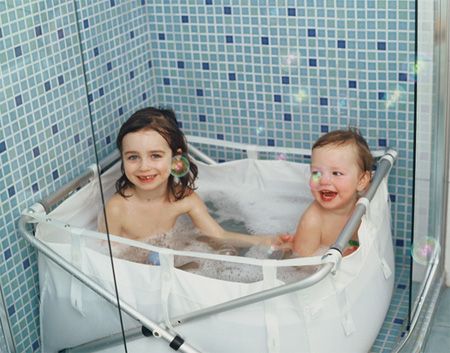 ---
NO DANGER AT BBQs
We have to watch out so that our kids don't burn themselves when we are cooking, and BBQs can be even more dangerous if you have a tiny, easily-reachable grill. However, you can avoid accidents with the same childproof items you have in the house. This parent used a baby gate to make sure his child is staying away from the grill.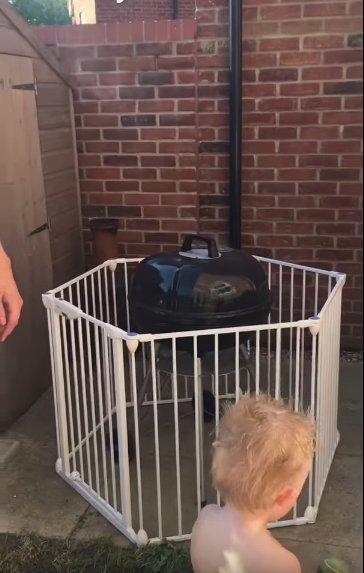 ---
SAFETY TIP FOR THE CAR SEAT
You should add a note to the car seat with important information such as the baby's name, date of birth, contact numbers, medical conditions, medications your child takes, and perhaps the contact of your regular pediatrician. If there's an accident, this information can be very helpful to first responders.