Smart Summer Life Hacks
Oh, summer. The warm weather, the outdoor moments with friends and family, and the long days at the beach or by the pool. It would all be perfect if it weren't for a few annoying situations that come with it like burning hot cars, mosquito bites, and other nuisances alike. Worry not, these life hacks are sure to make your summer perfect.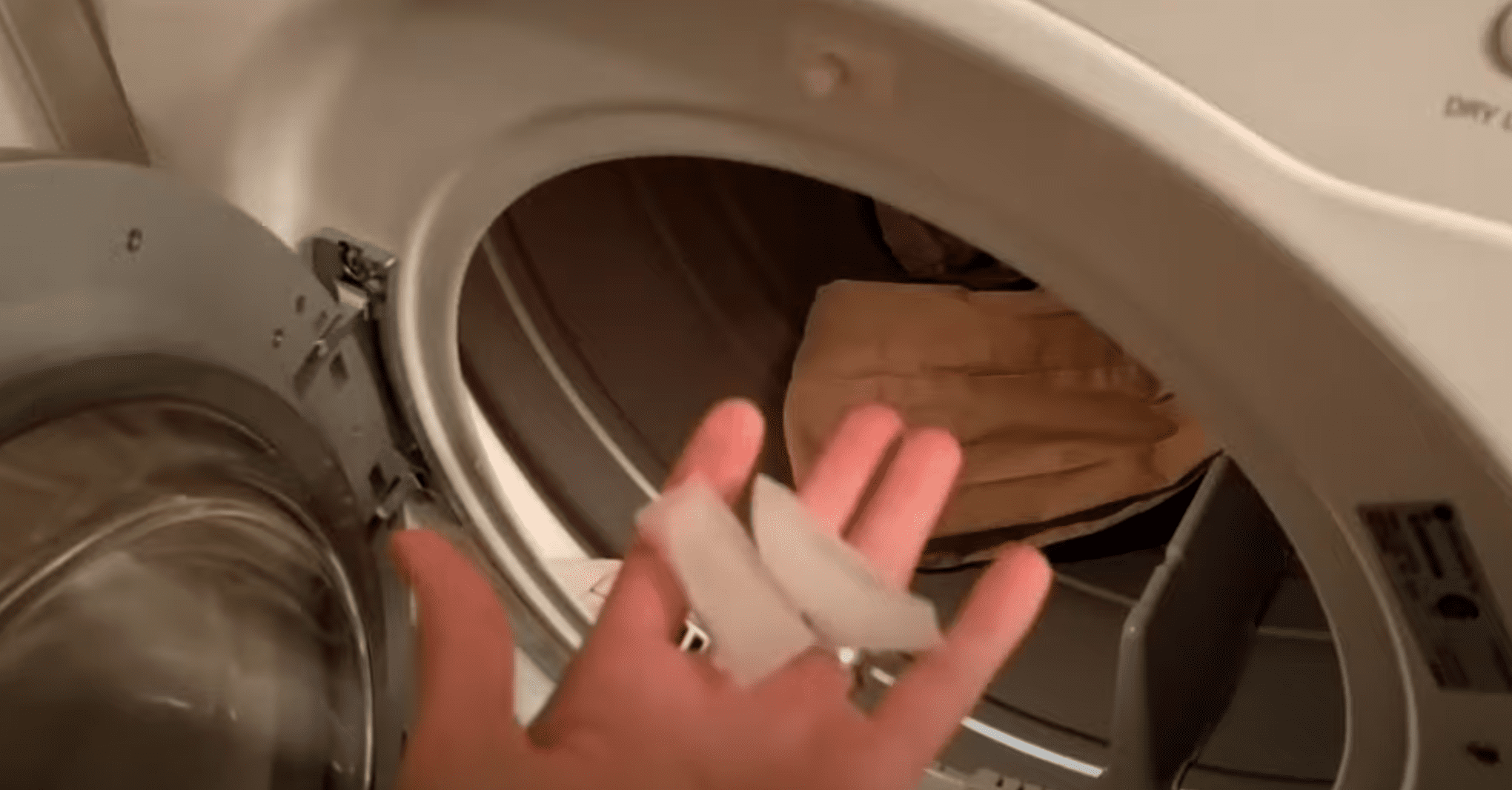 ---
Get bugs away from your drink
On a hot summer day, what could be better than enjoying a cold, refreshing drink while embracing the fresh air outdoors? Well, to prevent bugs from ruining that experience, just take a cupcake baking cup, cover your glass with it, and stick a drinking straw through it. No floating bugs this time, we swear!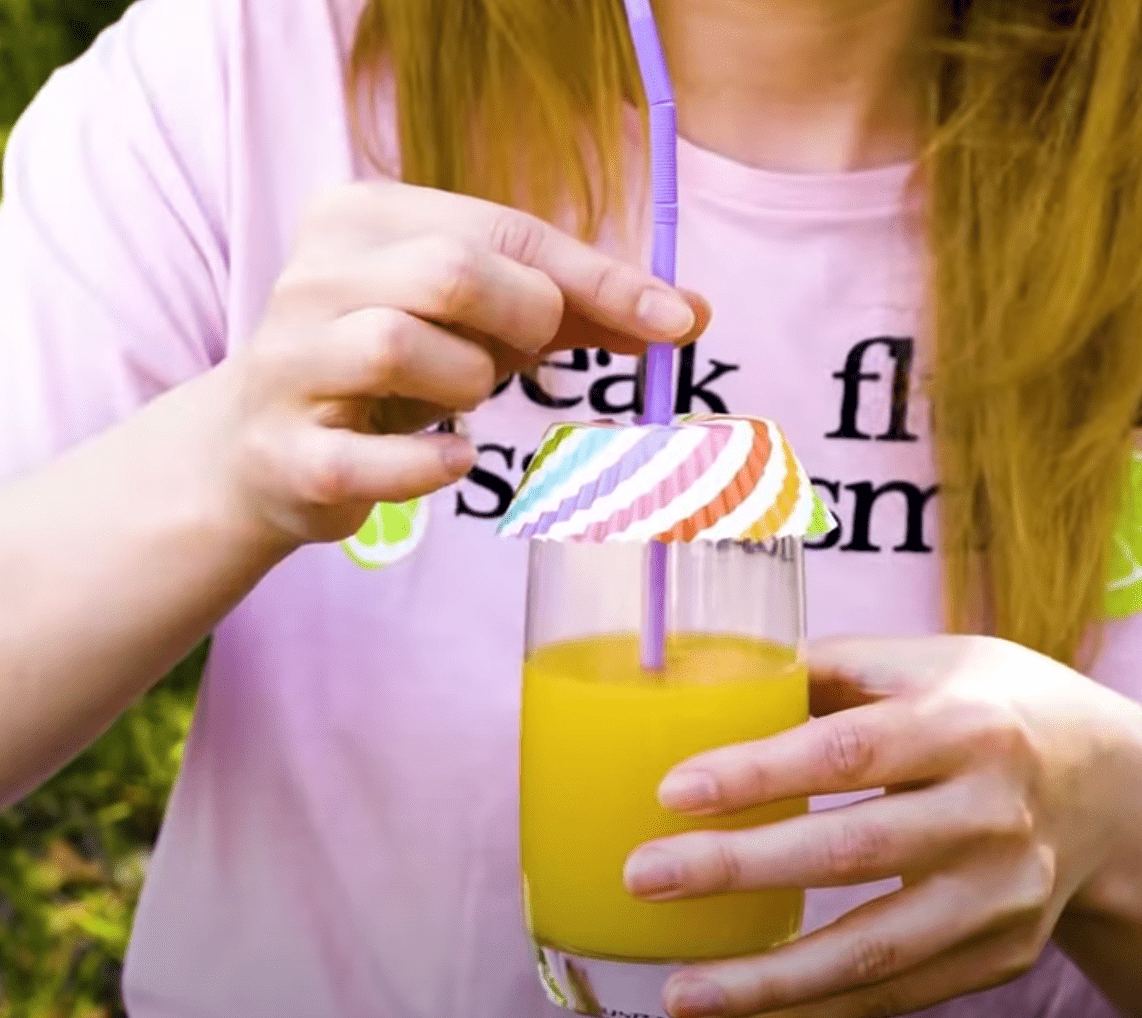 ---
Get your drinks cold in minutes like this...
Looking to quench your thirst, but your drinks are taking too long to cool down? Well, next time, try this simple, time-saving hack: submerge your bottles in a bucket with water and ice and add two spoons of salt. The salt triggers a chemical reaction with the ice cubes to release energy as they melt, thus cooling your drinks faster.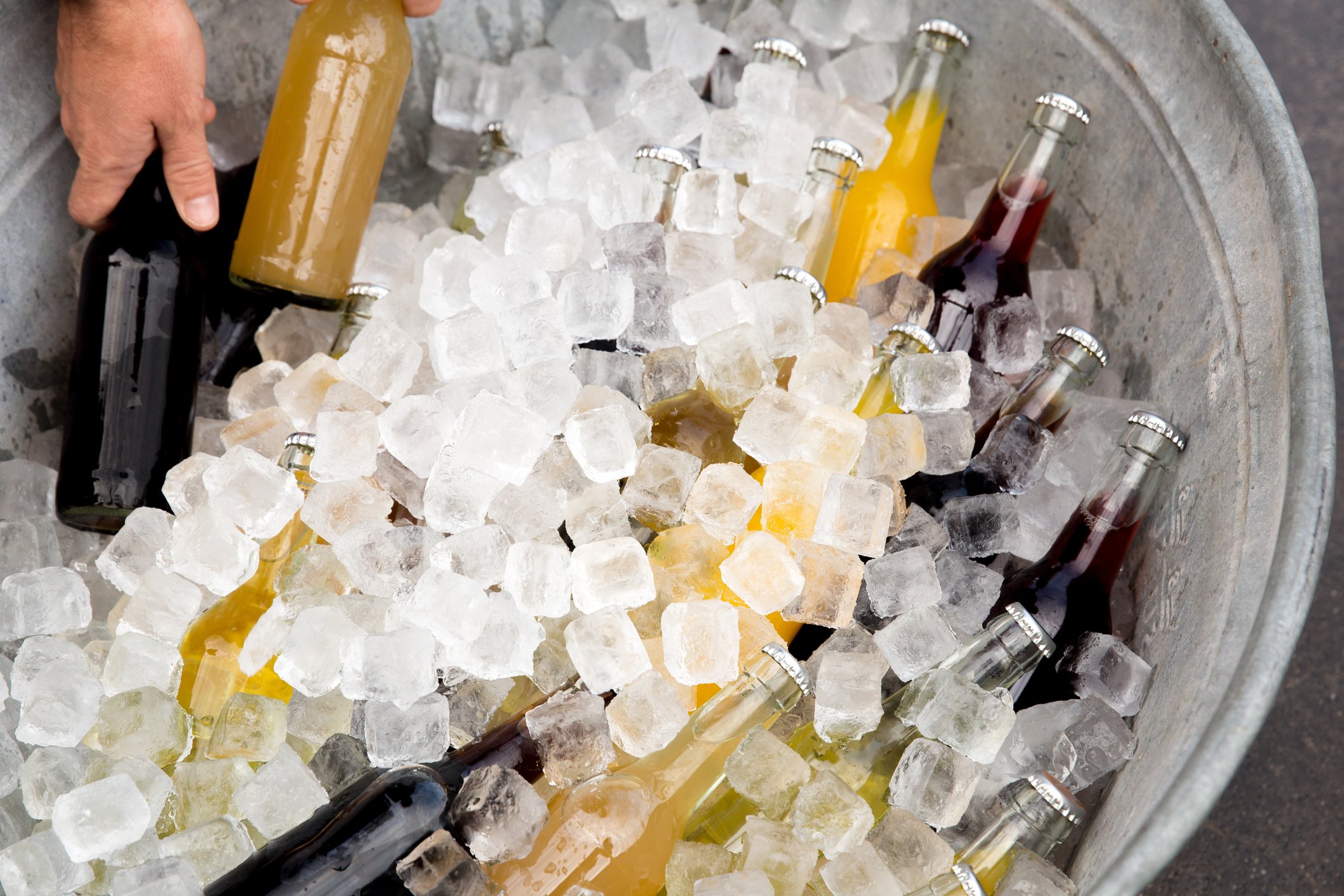 ---
Use baby powder to get sand off you
You had a great time at the beach: warm weather, perfect sea and lots of fun with your friends and family. What could possibly annoy you after this? Well, sand stubbornly stuck to your skin. To help you deal with this, just take baby powder and spread it over the sandy bits. It will help absorb your skin's moisture and so the sand will quickly come off.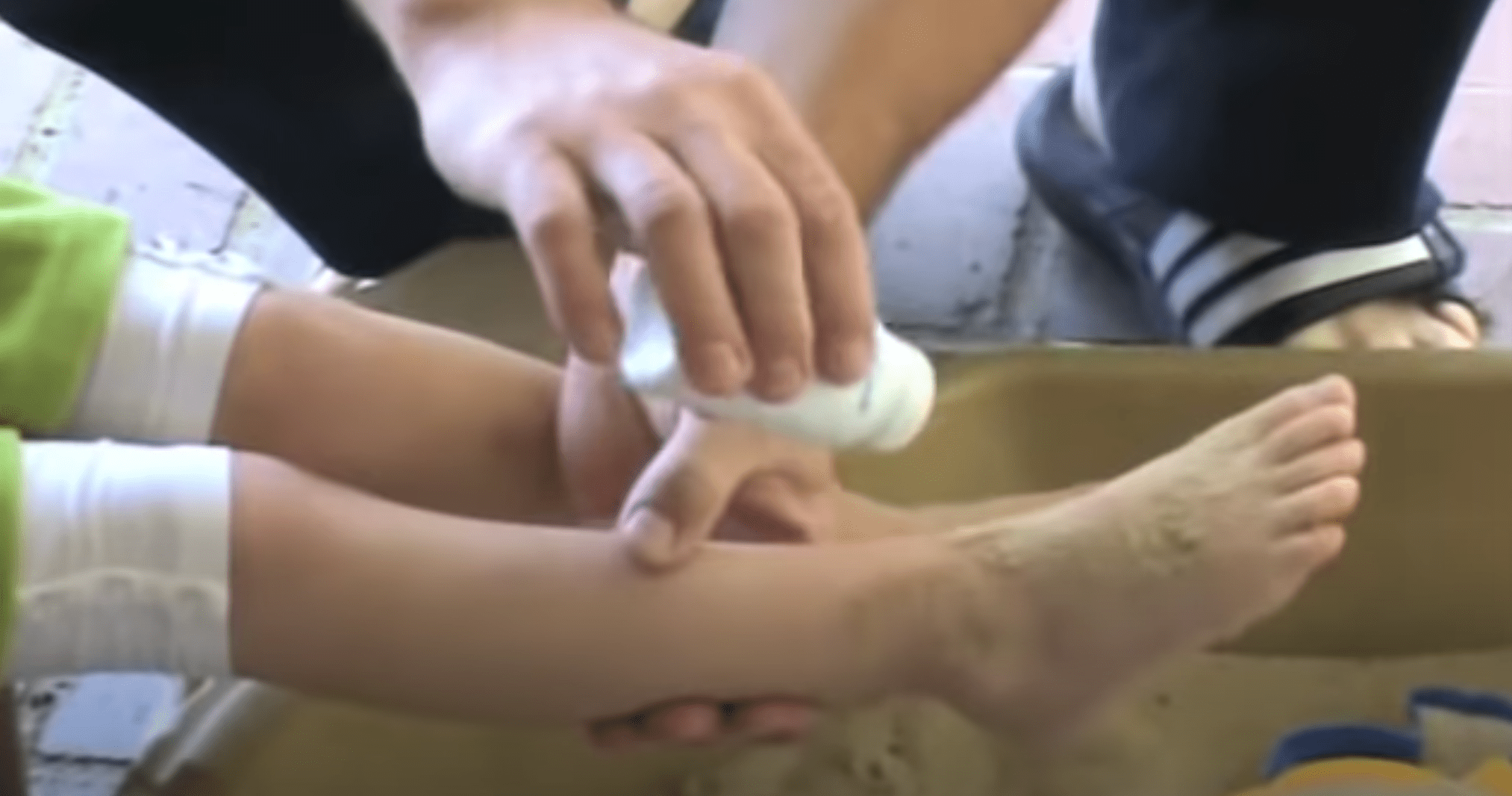 ---
Itchiness: be gone!
Being outdoors more often is definitely one of the significant advantages of summer, but it also means being bitten by mosquitoes and other equally annoying bugs more often. There is one pretty efficient remedy for it, though: take some toothpaste and apply it to the bitten area. Just make sure to test it first in a smaller area to make sure you're not allergic to it.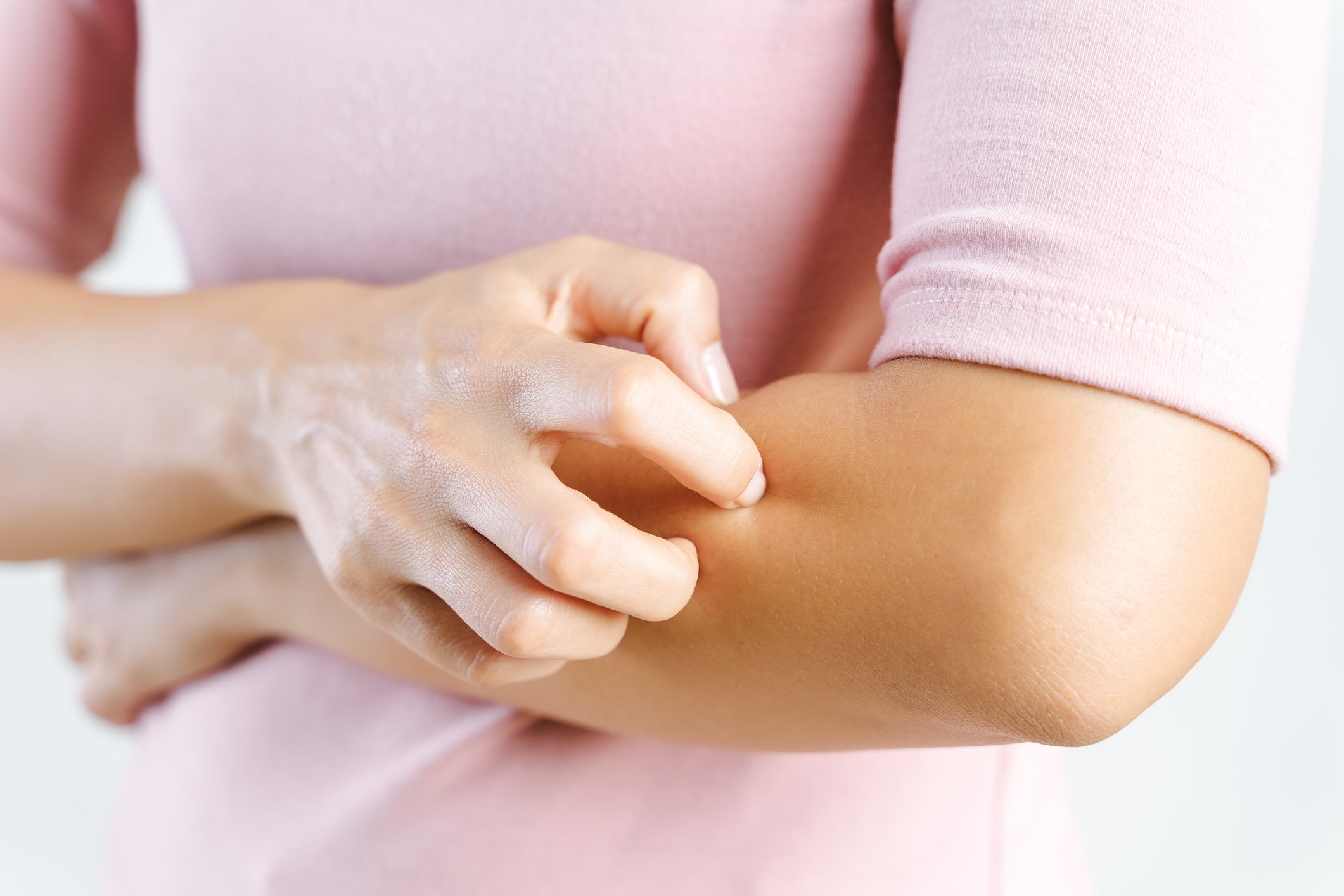 ---
Keep your beach towel in place with... sand
This one might seem a bit strange, considering the idea is to keep sand off your towel, not on it, but, in fact, sand can keep your towel from flying away with those sometimes annoying sea breezes. Just take four small plastic zip-lock bags, fill them with sand, and put them over the four corners of your towel.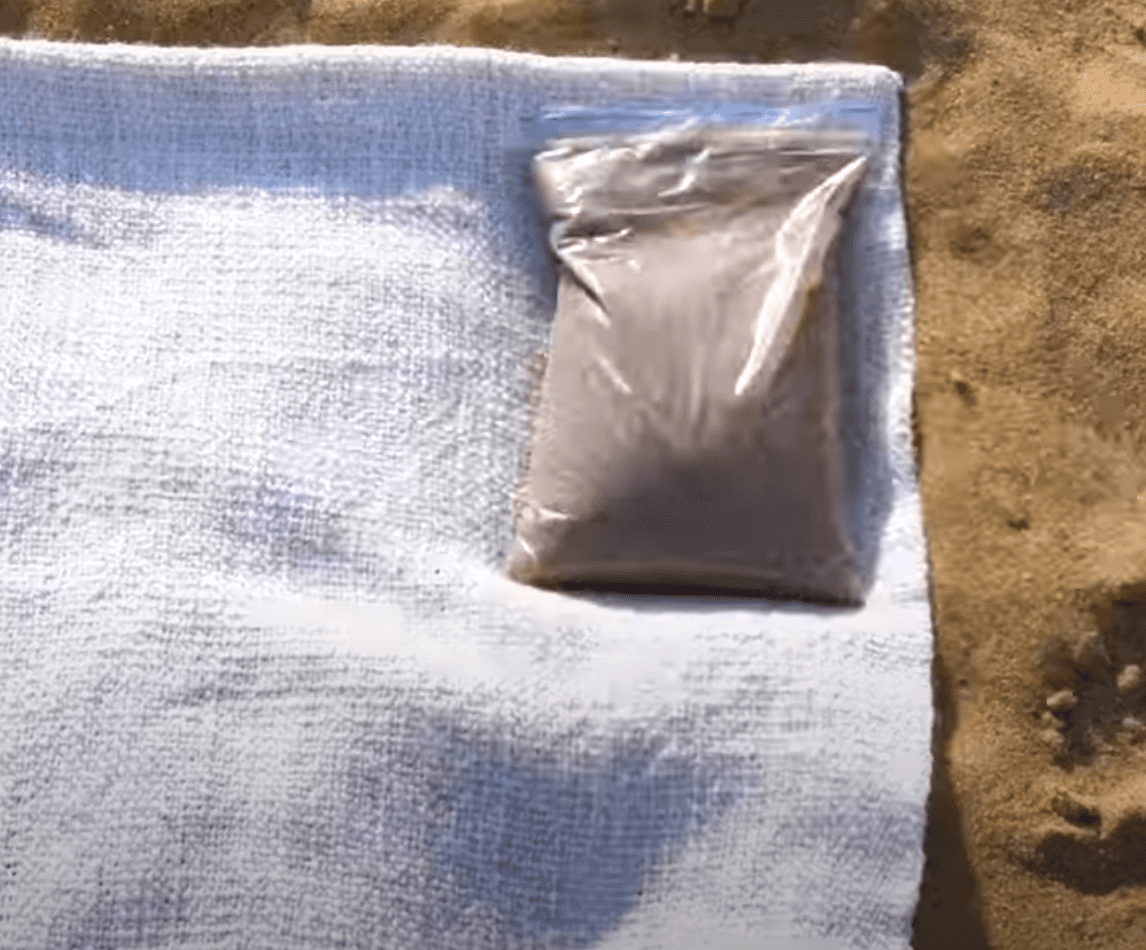 ---
Avoid your drinks to be watered down
What's nicer than a nice cup of iced coffee on a hot summer day? The only problem is, with all the heat, the ice cubes start melting, watering down your drink, which isn't exactly what you're looking for. Next time just freeze your coffee into ice cubes. When they start melting, you'll get that intense and great taste without diluting it.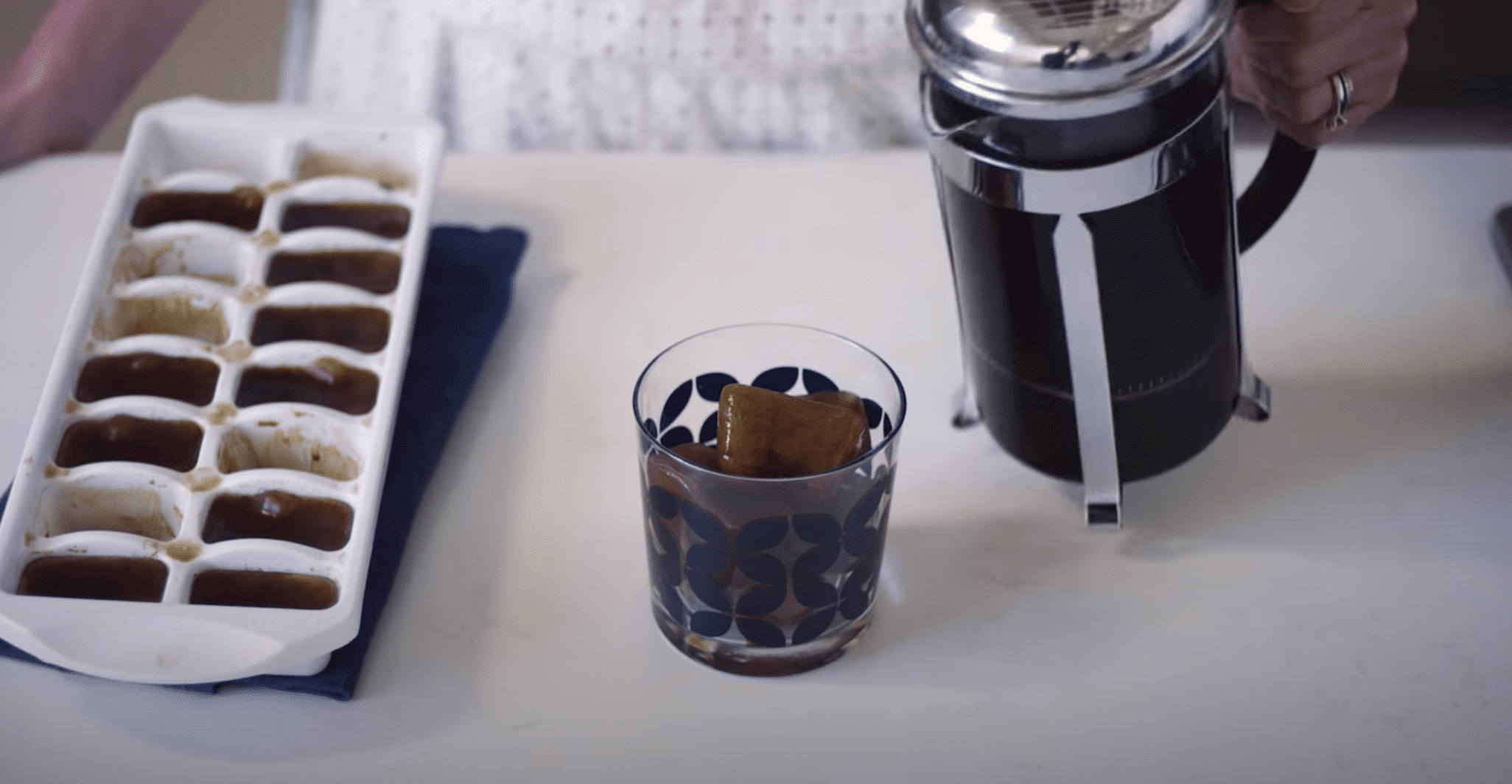 ---
Get rid of sweat odor in your car
It's summer, it's hot, and you're sweating profusely while sitting in your car. Well, that's a sure remedy to having your car smelling like a stinky gym. To get rid of that unpleasant smell, just take a dryer paper towel and tape it halfway over your AC. There you go, an instantly fresh scent.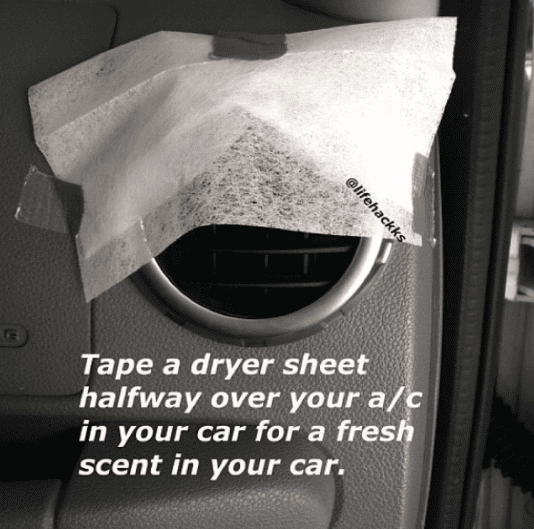 ---
Avoid hot gear shift burns
Just like the seatbelt situation, it's not uncommon to drop a loud squeal of pain when you get your hand on that burning hot gear shift after hours of being directly hit by sunlight. Next time you have to leave your car in the sun, just take a drink cozy and put it over the gear shift before you touch it and until it cools down a bit.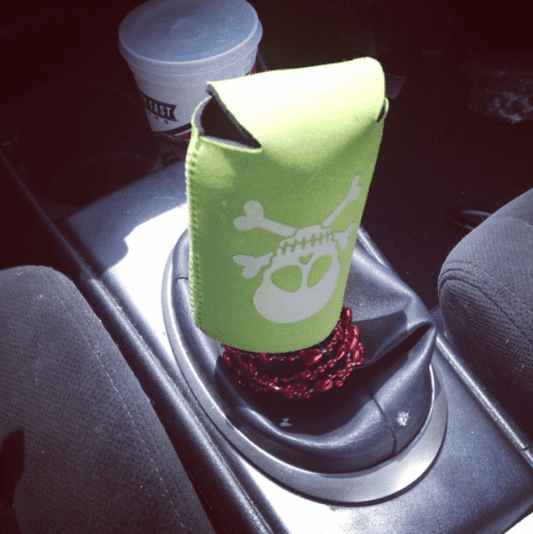 ---
Avoid seatbelt burns
What about that burning feeling when you get to your car and buckle up your seatbelt? Who doesn't love that (not)? Well, there's a pretty simple solution for that: next time, before you leave the car, buckle up the seatbelt so that it's not exposed to the sun. There you go: seatbelt burn free.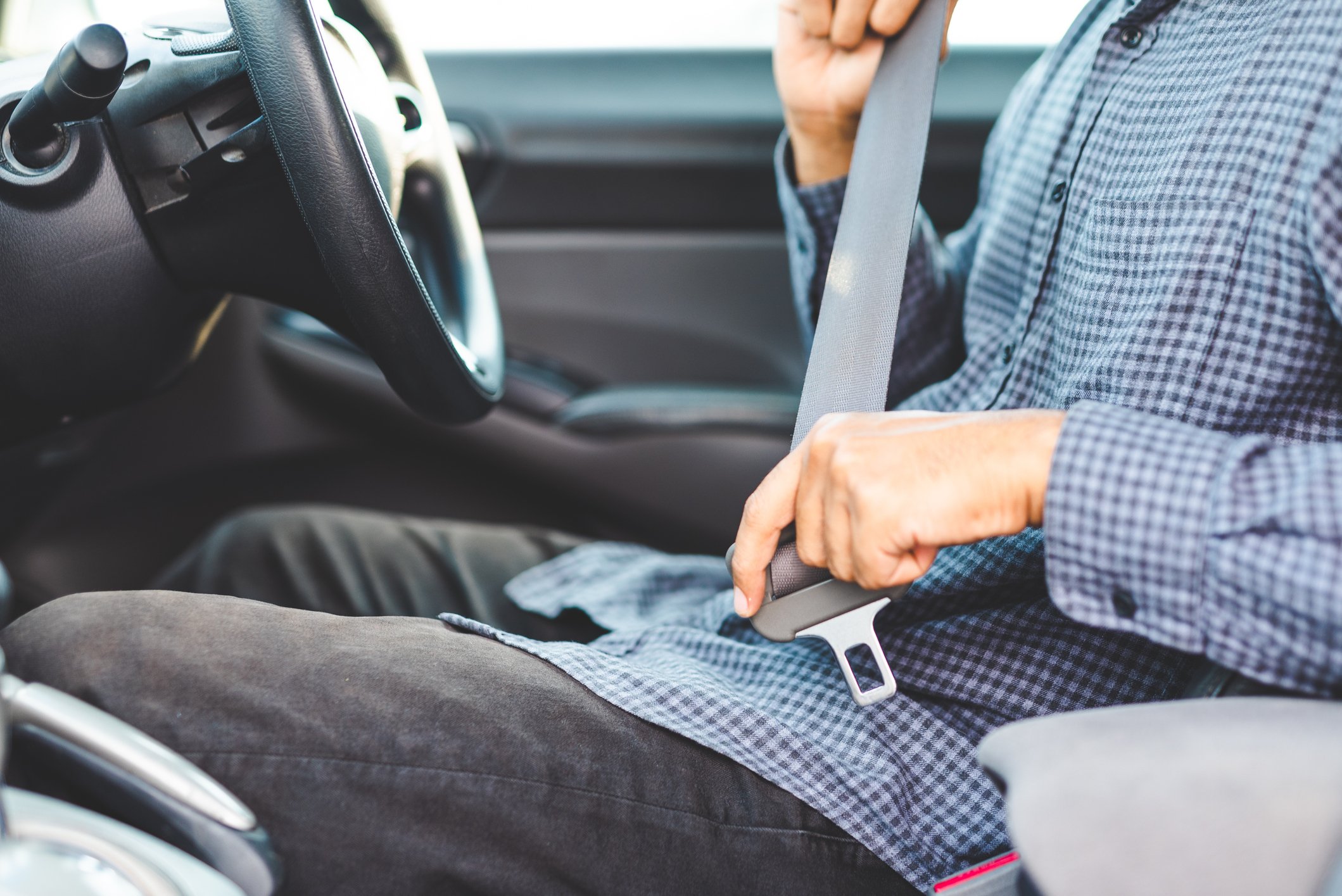 ---
Relieve and heal sunburns faster
We've probably all been there: you're lying on the sand or by the pool, the sun is feeling like heaven on your skin. You get distracted and suddenly, bam: sunburn. Fortunately, there's a simple and natural way of relieving the pain and helping the sunburn heal faster: take some aloe vera gel and freeze it in ice cube trays, then apply it to the burn.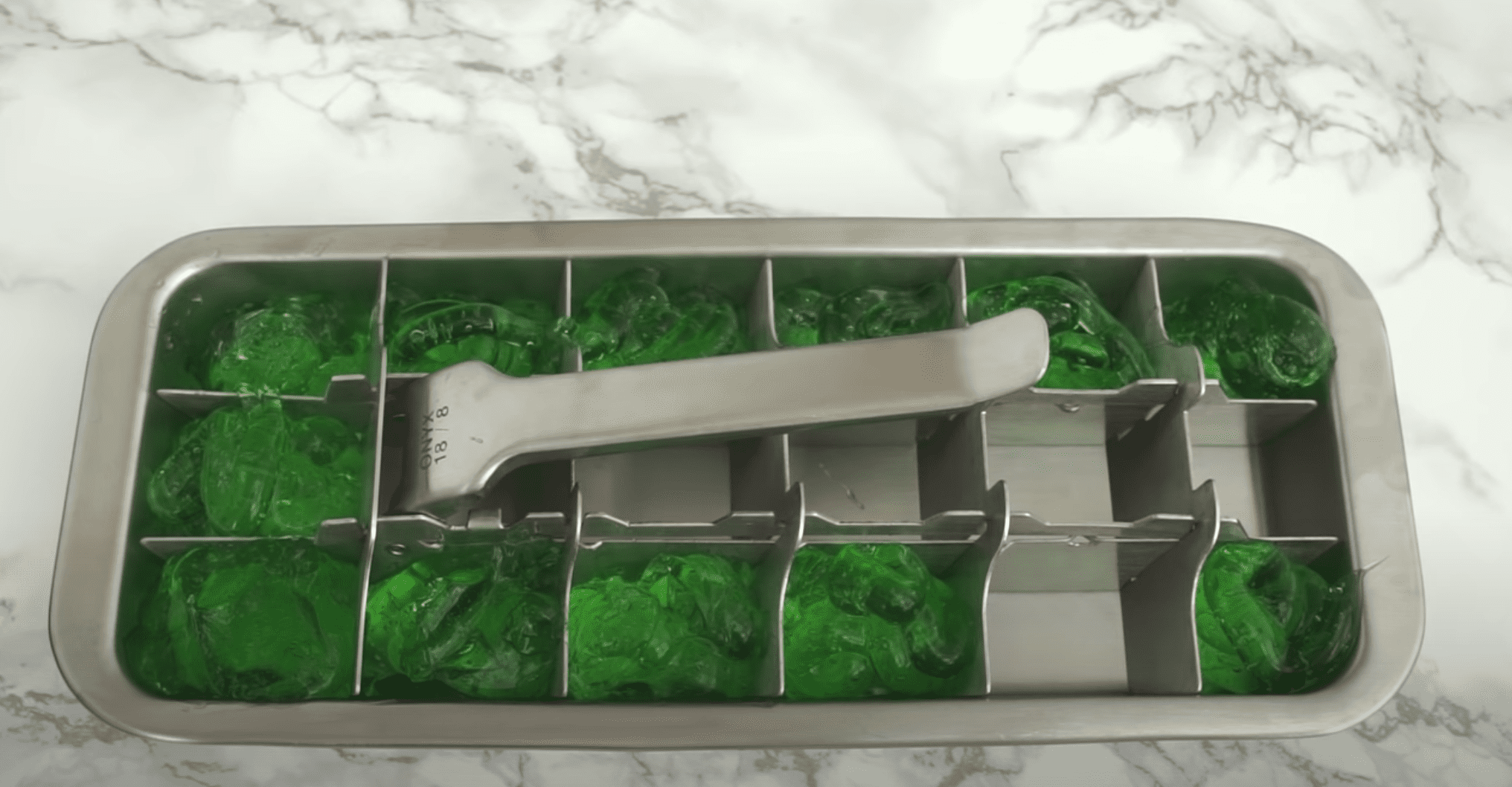 ---
Use lemon juice to remove sweat stains from clothes
Ever found yourself putting on your favorite shirt (yeah, the one you used hundreds of times) and noticing a big sweat stain on it? It's usually pretty hard to get rid of those stains, but lemon juice does the trick. As a natural bleach, lemon helps to get rid of it. Just mix equal parts of juice with water and rub it on the stain.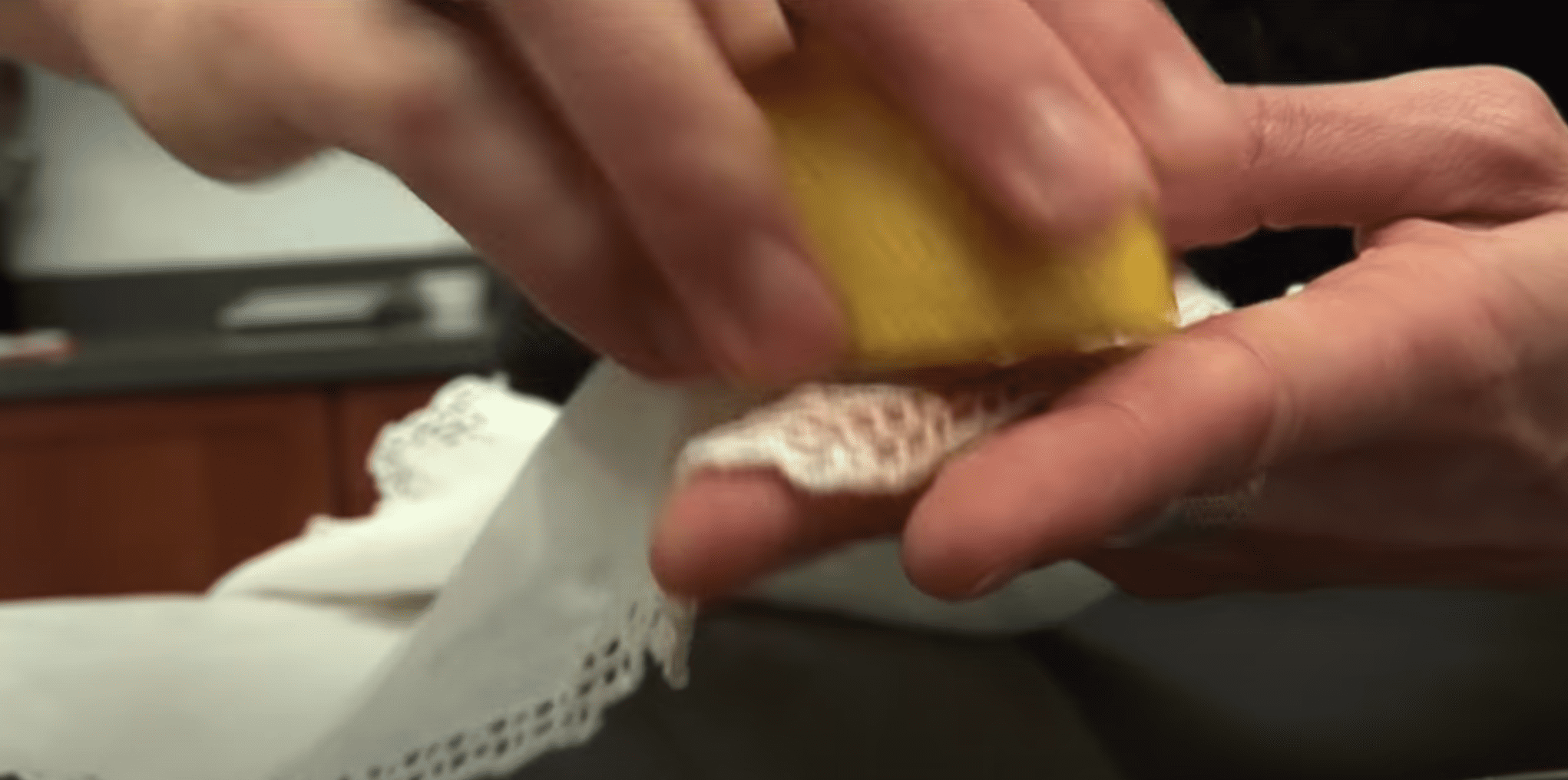 ---
Cooldown your pillows and sheets for better dreams
Are you one of those people who has a hard time getting to sleep in the heat, or do you know anyone like that? Next time you get irritated about not being able to sleep, just take some pillows and sheets and put them in a freezer. Then slip them on just before you go to bed. The coolness will help you fall asleep faster.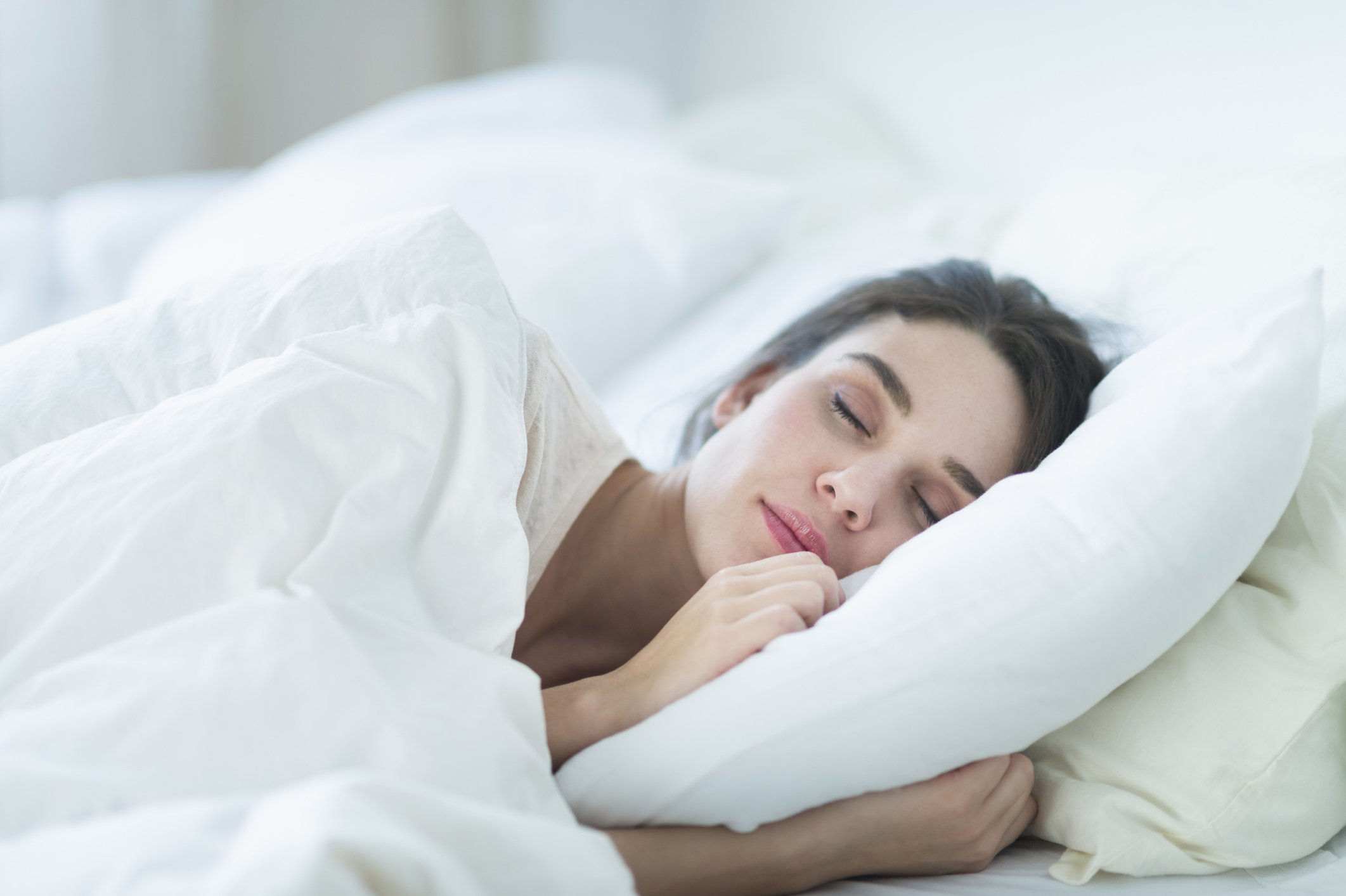 ---
 ... Or use ice socks
If icy pillows and sheets still don't do the trick and you're still struggling to dive deep into the valley of dreams, then you can always try another alternative: icy socks. These socks will cool down your feet, which will help to alleviate the heat all night long. Use them in case you have swollen feet, as it helps a lot as well.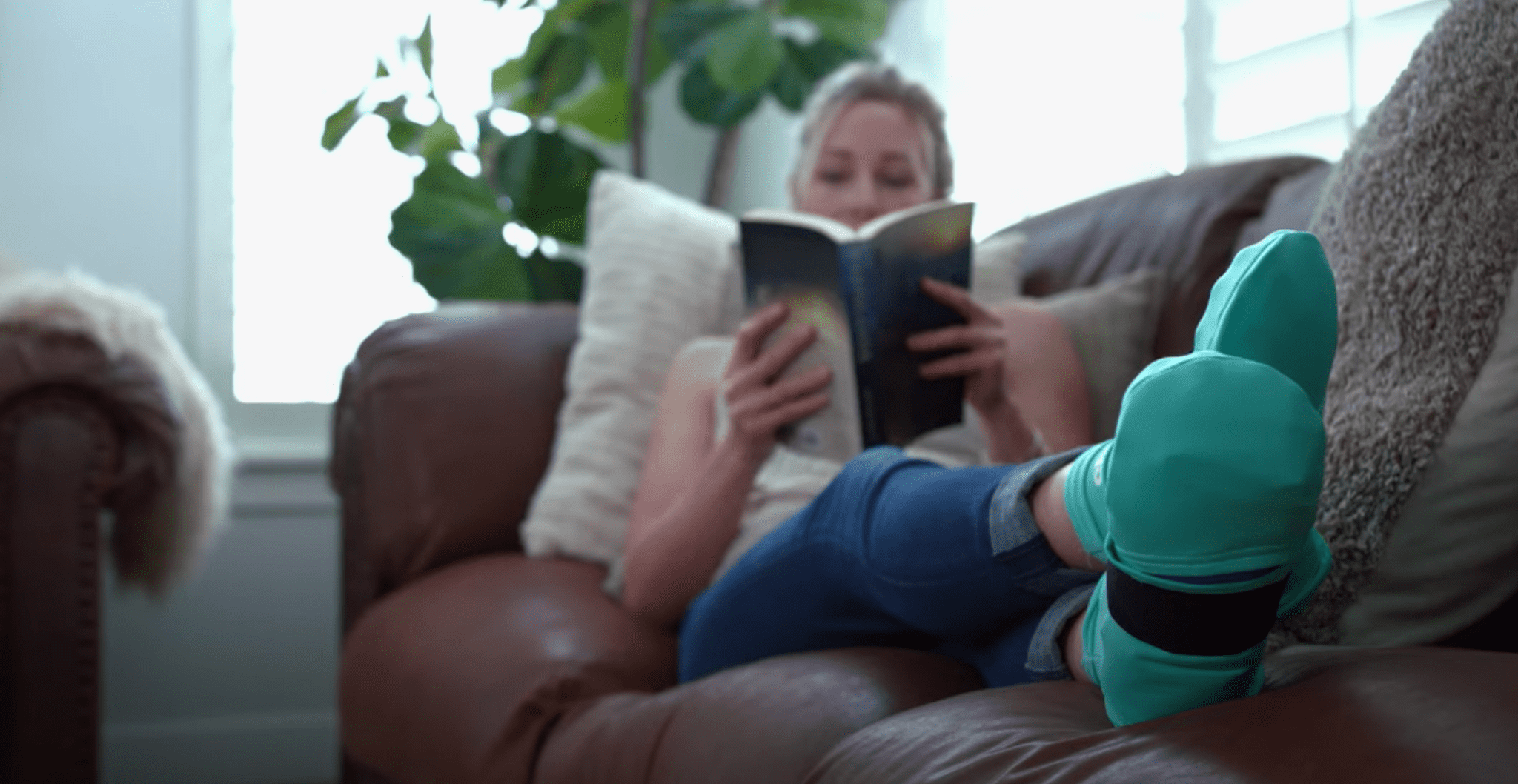 ---
Take care of pool flats easily
Oh those lazy hot days, lying in a pool on an inflatable float... That sure is quite a dreamy situation, but it can easily be destroyed in a couple of minutes since they are usually pretty easy to tear. If that ever happens to you, just find the leak, take a piece of paper and iron it over the hole.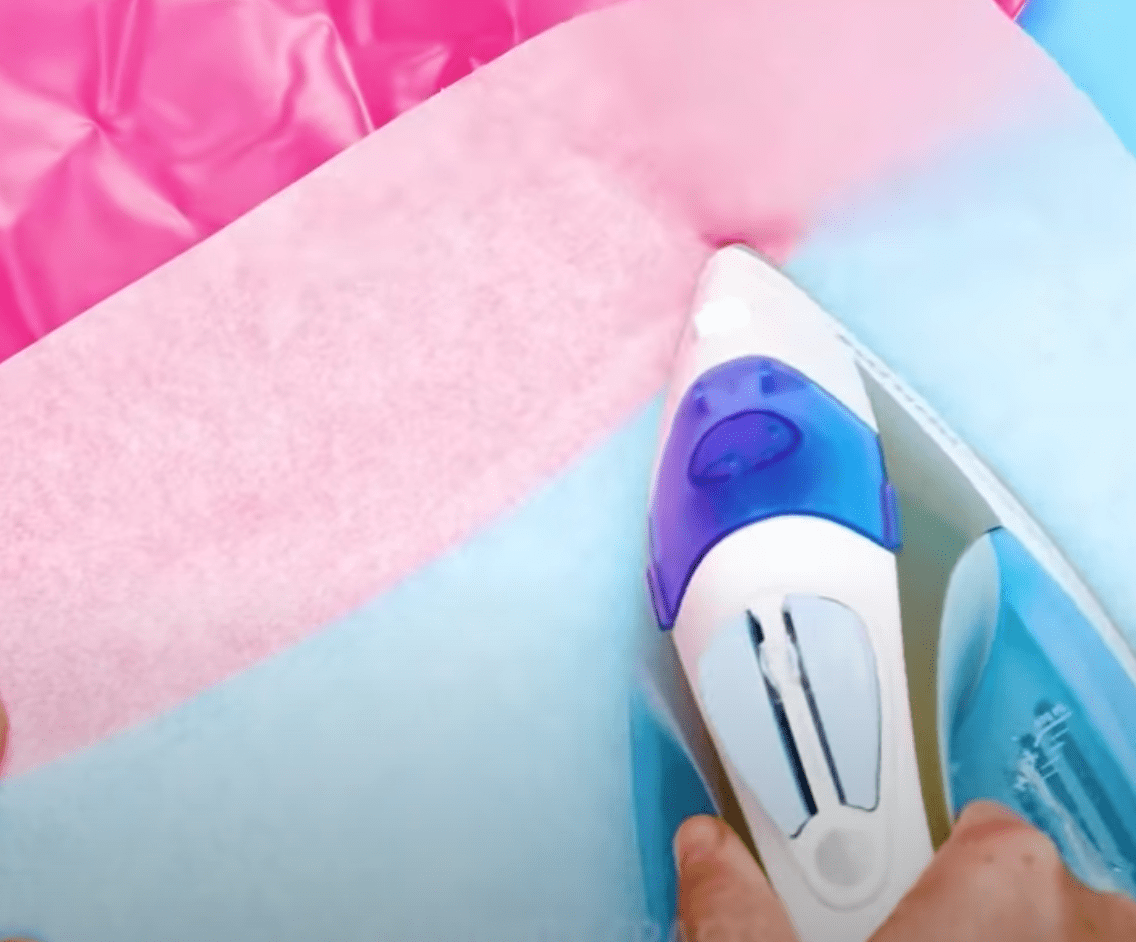 ---
Keep your ice cream soft
It's hot outside, you have ice cream in your freezer, and all you can think about is gobbling on it once you get home. Unfortunately, the ice cream is rock hard, so you have to wait until it melts. To avoid this frustrating situation, just keep your ice-cream stored inside a ziplock freezer bag, which will help to keep it soft.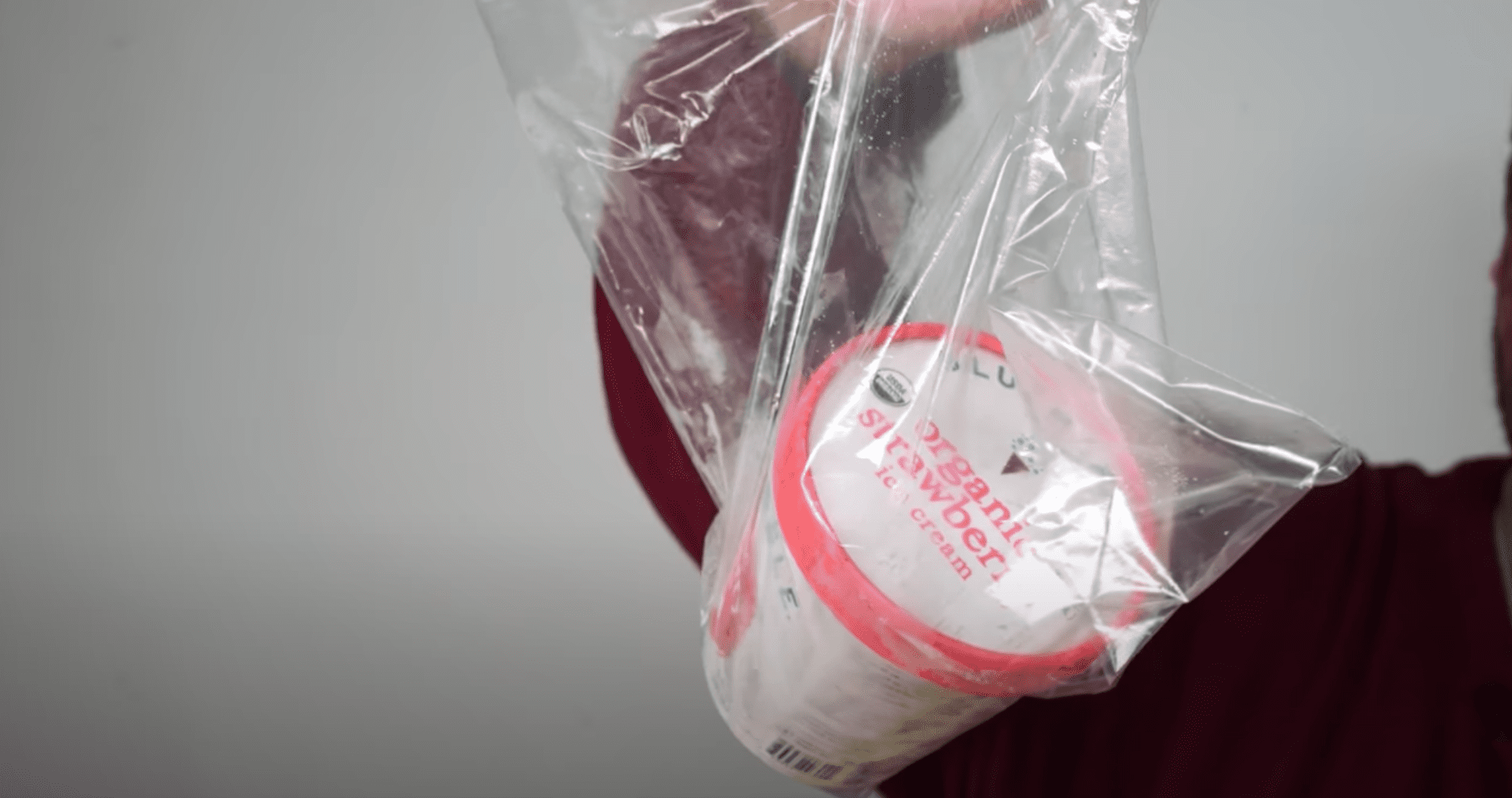 ---
Open up a jar easier
Ever found yourself struggling to open up a jar, even after using every bit of strength you had in you? Who hasn't, right? We're here to help. Next time you find yourself in this situation again, before you ask someone for help, just try to hit the sides of the lid all around it. You'll see how easy it will come off then.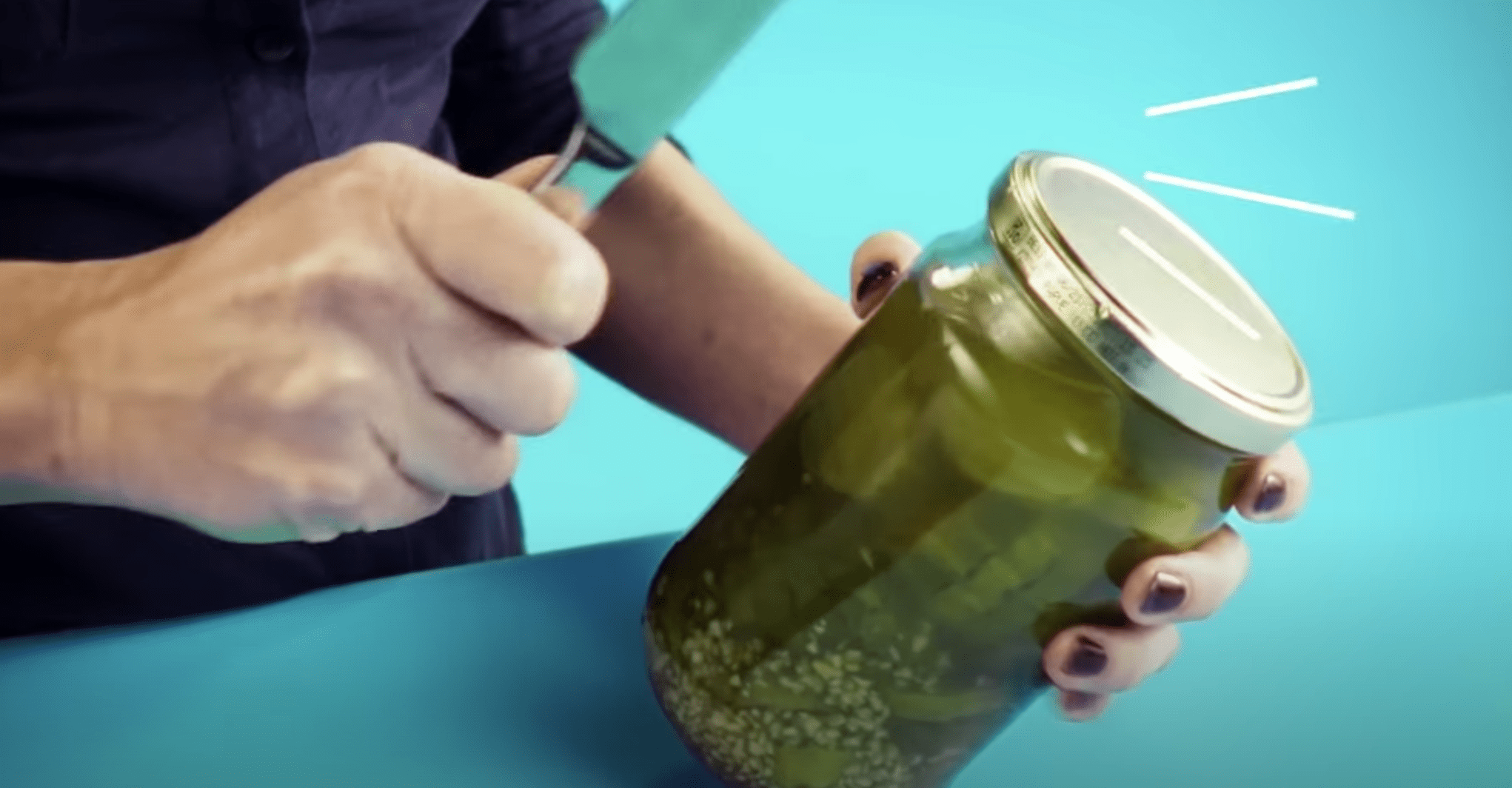 ---
Protect your hands from messy popsicles
Who doesn't love a sweet, icy popsicle on a hot summer day? We sure do! The only thing annoying about it is getting your hands all sticky when they melt. Fortunately, there's an easy way to solve this: take a cupcake wrapper, cut a slit at the bottom, and stick the popsicle stick through it. There you go, popsicle-free hands!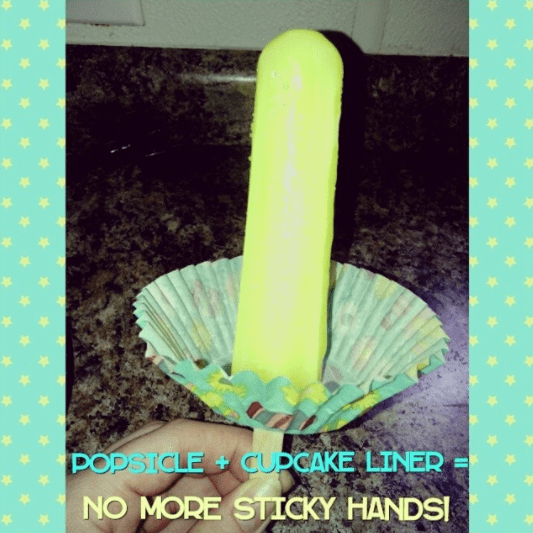 ---
Another way to get rid of sunburns
A tea bag's natural antiseptic properties combined with its EDCD anti-inflammatory properties make it the perfect remedy for sunburn. So if you stay out in the sun for too long, make some tea and hold it on your burn. This should help cool off even the reddest burn. It might help prevent peeling as well.
---
Use a fitted sheet at the beach
One thing just as annoying as having sand stuck to your skin is having it all over your things and towel. Next time, try taking a fitted sheet with you. Turn up the corners and get some of your things to hold it up. You can then lay in the middle.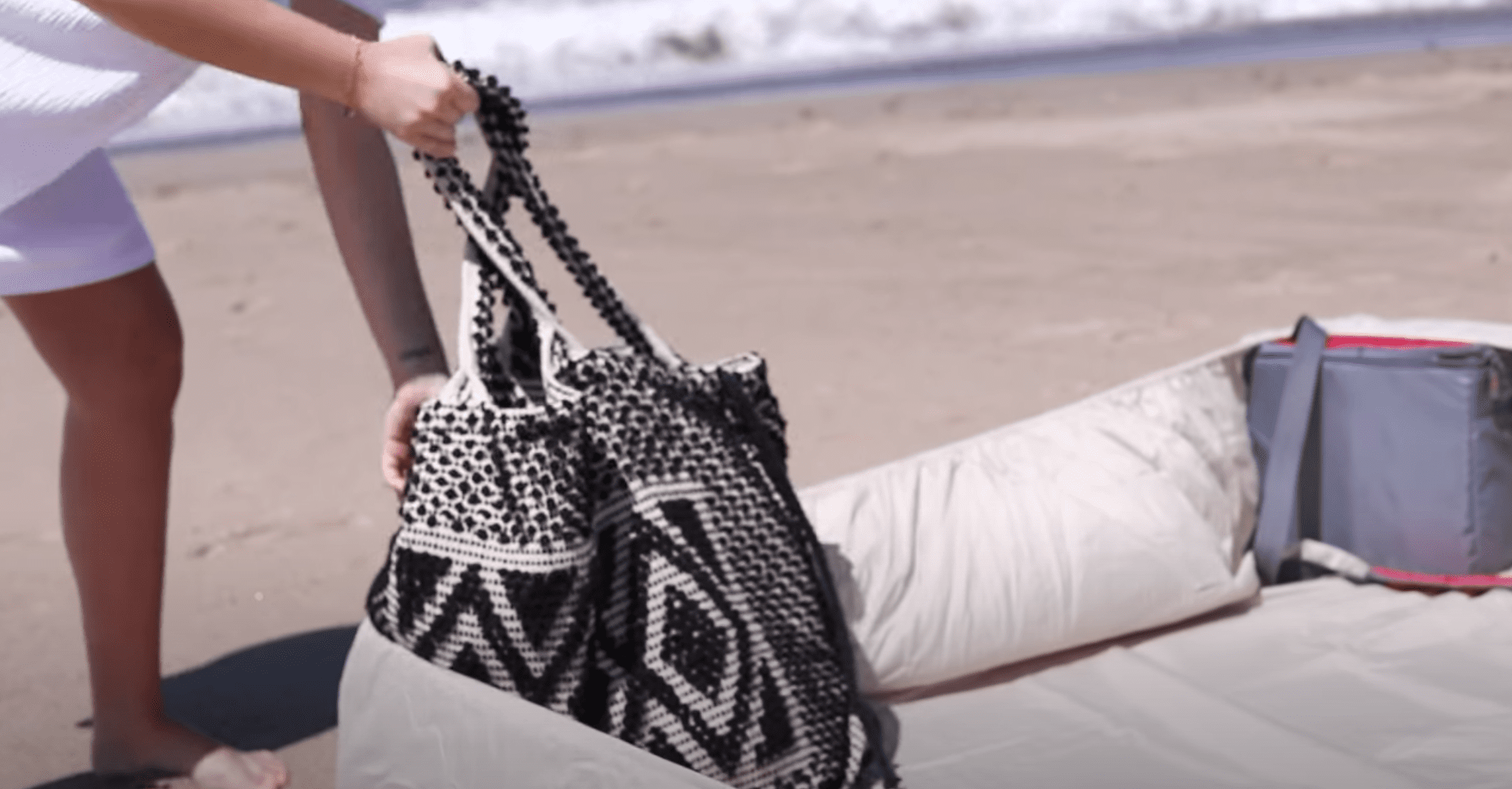 ---
Keep your camping tent smelling fresh
Oh, the pleasure of being in complete communion with the wilderness! The only thing that could ruin this moment is the smell of your tent when you put it up after not using it for a long time. Next time, get a sock, pour cat litter in it, tie the end and store it inside the tent. It will absorb the humidity and the odors, making it smell fresh.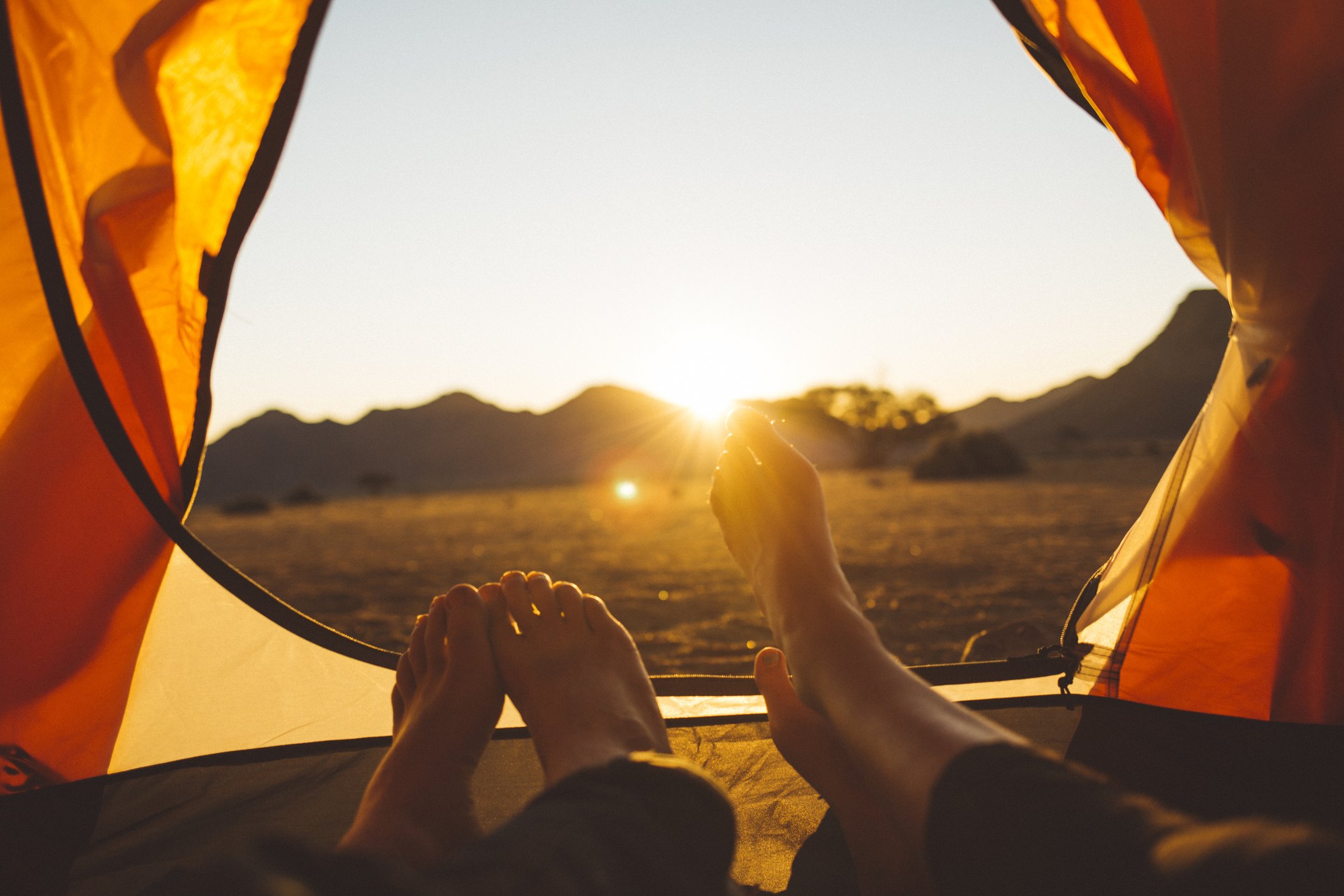 ---
Untick marshmallows with cornstarch
So you're looking forward to roasting some marshmallows at the campfire later tonight, but then comes the frustration of finding them all stuck together when you open the bag. Don't worry: all you have to do is to pour at least one teaspoon of cornstarch in the bag and shake it. It will absorb the moisture and allow the marshmallows to separate.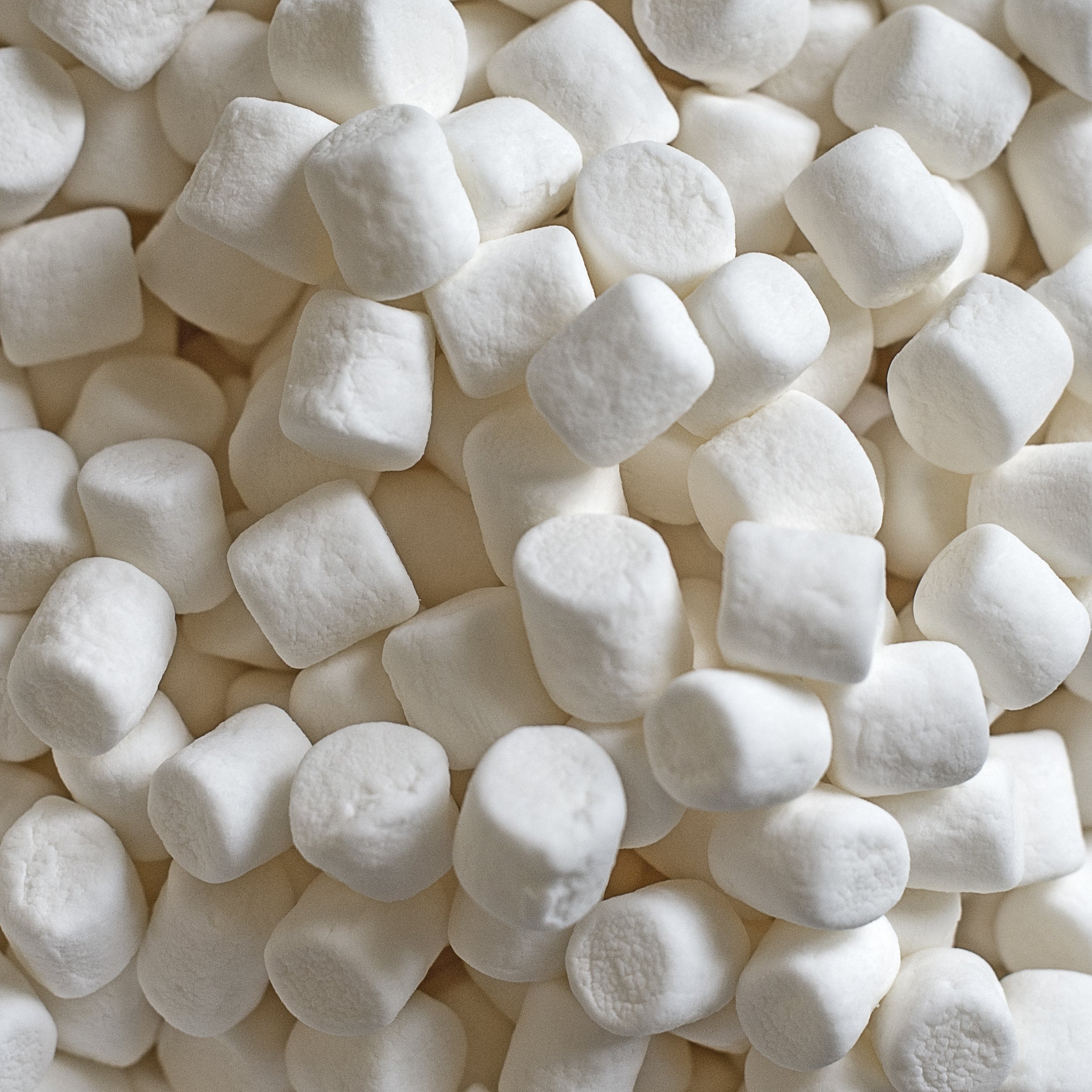 ---
Avoid getting your legs stuck to the chair
Ever had that awful feeling of getting your bare legs glued to your seat in those hot summer days? Well, here's something that will definitely help you. Next time, get some deodorant and spray it all over the back of your legs. And there you go: never take the chair with you again while getting up from your seat!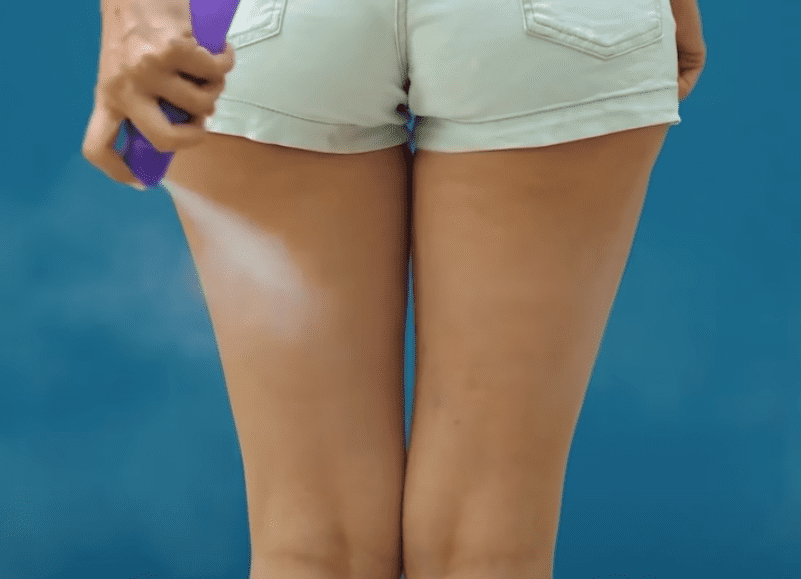 ---
Keep your skirt from flying up
Who doesn't love using a flowy, light dress in those hot summer days? The only problem is that you have to think twice before using it on a windy day, as you might go through some embarrassing moments as the skirt flys up. To avoid this, get a coin and glue it to the inside of the skirt with a bandaid. Repeat all through the seam.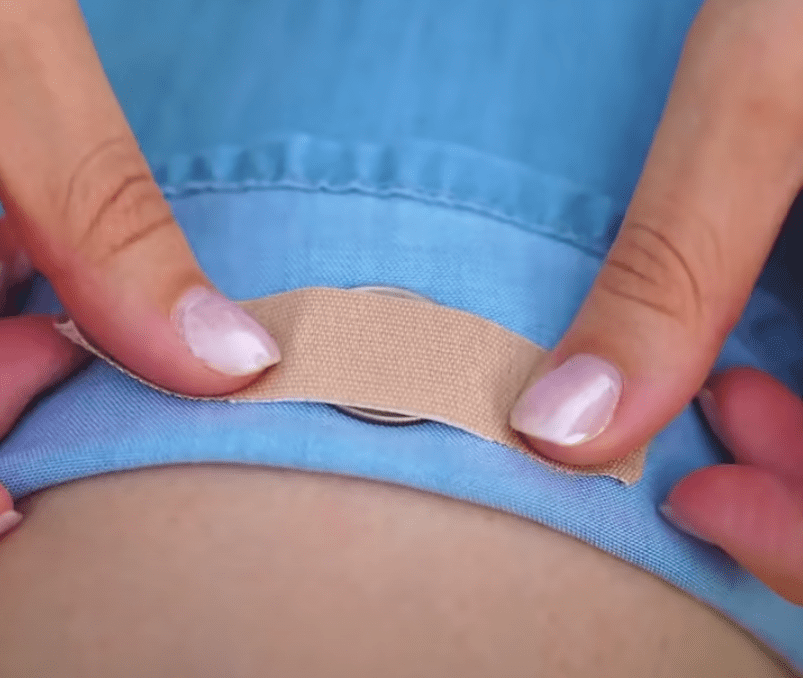 ---
Heal your sunburns with tomato
One of the best things about summer is getting that beautiful golden color on your skin. You should be careful though as not to go from golden to red hot. If that happens, try to apply slices of fresh tomato on the burnt skin. The lycopene in the tomato will help to heal the skin.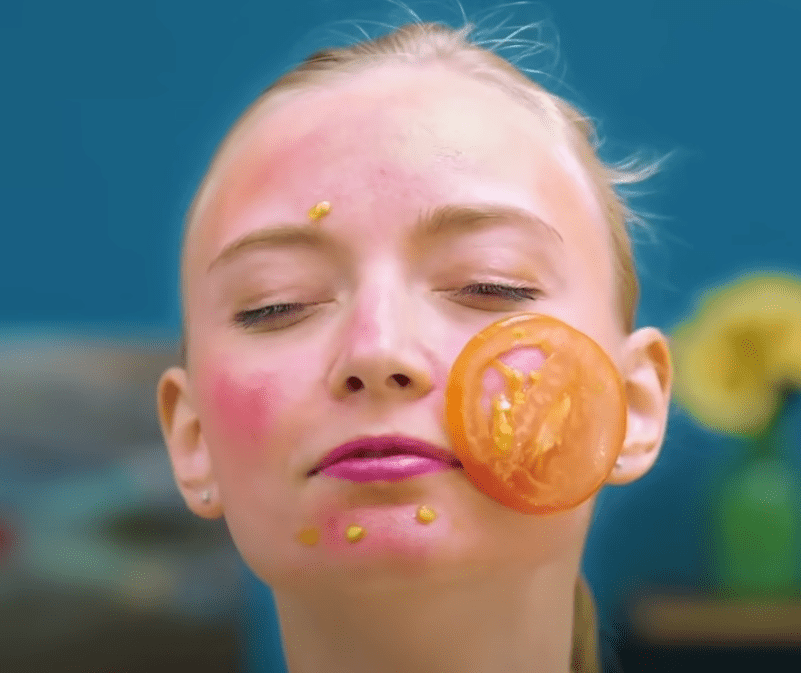 ---
Get rid of mosquitoes with this natural recipe
The only thing that could ruin a summer night out is mosquitoes. To get rid of them, try this natural recipe: add a few slices of lemon and lime and a bit of rosemary to a jar; add a few drops of tree oil and fill it up with water. Put a candle on top of it and light it. There you go, instant natural repellent.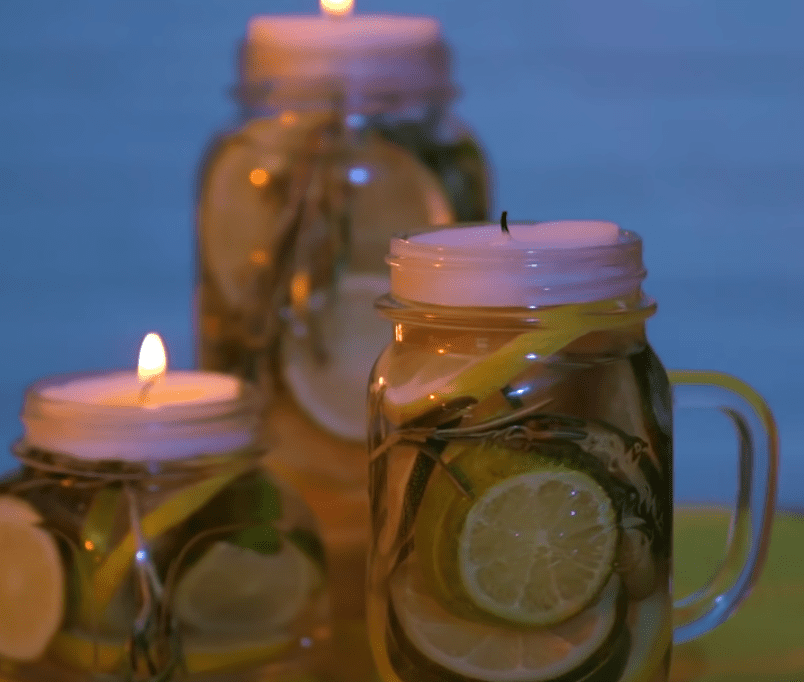 ---
Try a homemade deodorant
It's getting hotter and hotter, and your usual deodorant doesn't seem to be helping at all? Well, you can always try this homemade alternative: add four spoons of baking soda to three spoons of coconut oil and sprinkle a few drops of tree oil in it. Mix it and apply it to your armpits with the help of some cotton.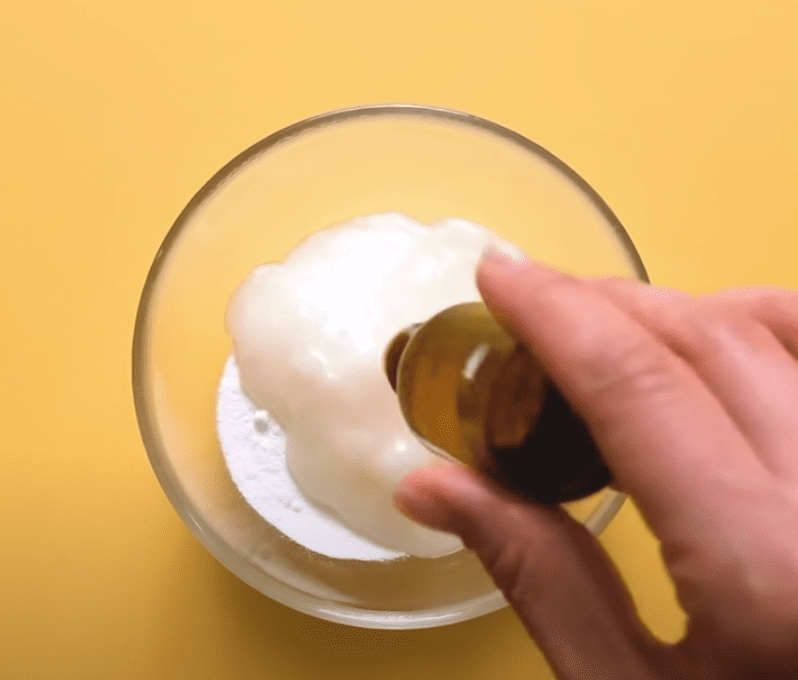 ---
Keep your water bottle cooler for longer
Tired of not having cold water to drink by the pool or at the beach? Just take a bottle and fill it by little less than half with water. Stick it in the freezer laying down and let the water turn into ice. Then just take the bottle and fill it up with regular water. The ice in it will keep your water cooler for longer.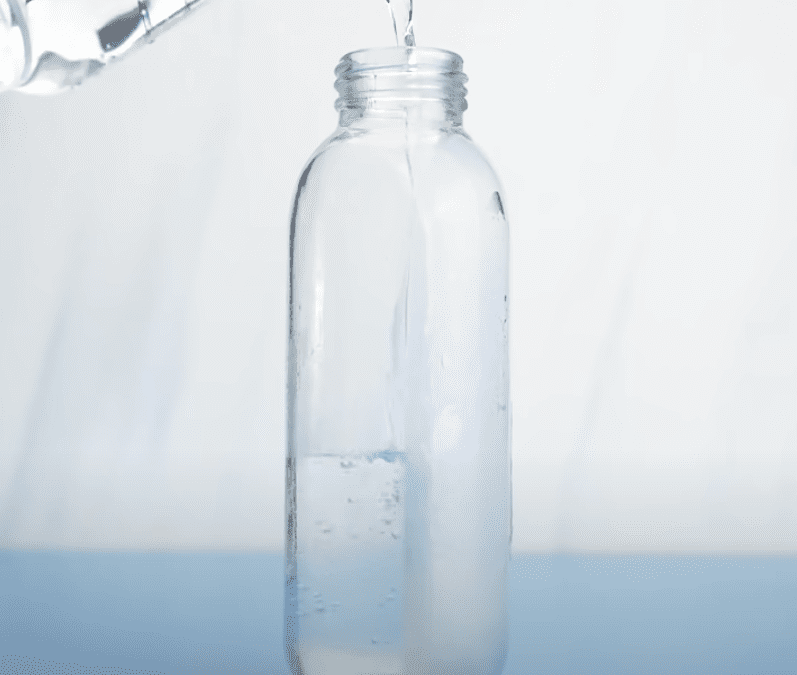 ---
Another idea for tricking thieves at the beach
Planning on going to the beach by yourself, but worried about having your things stolen while you go for a swim? Here's another smart solution to trick those opportunistic thieves. Glue a small ball (tennis, for example) to a jar lid. Put your belongings inside the jar and bury it in the sand, leaving the ball visible.
---
... or with your empty sunscreen bottle
Another way you can keep your valuables safe at the beach in an easy and smart manner is by tricking thieves once again, this time using an empty bottle of sunscreen. Use one of those bottles with removable tops, wash it, and use it to store your valuables in. No one will ever know.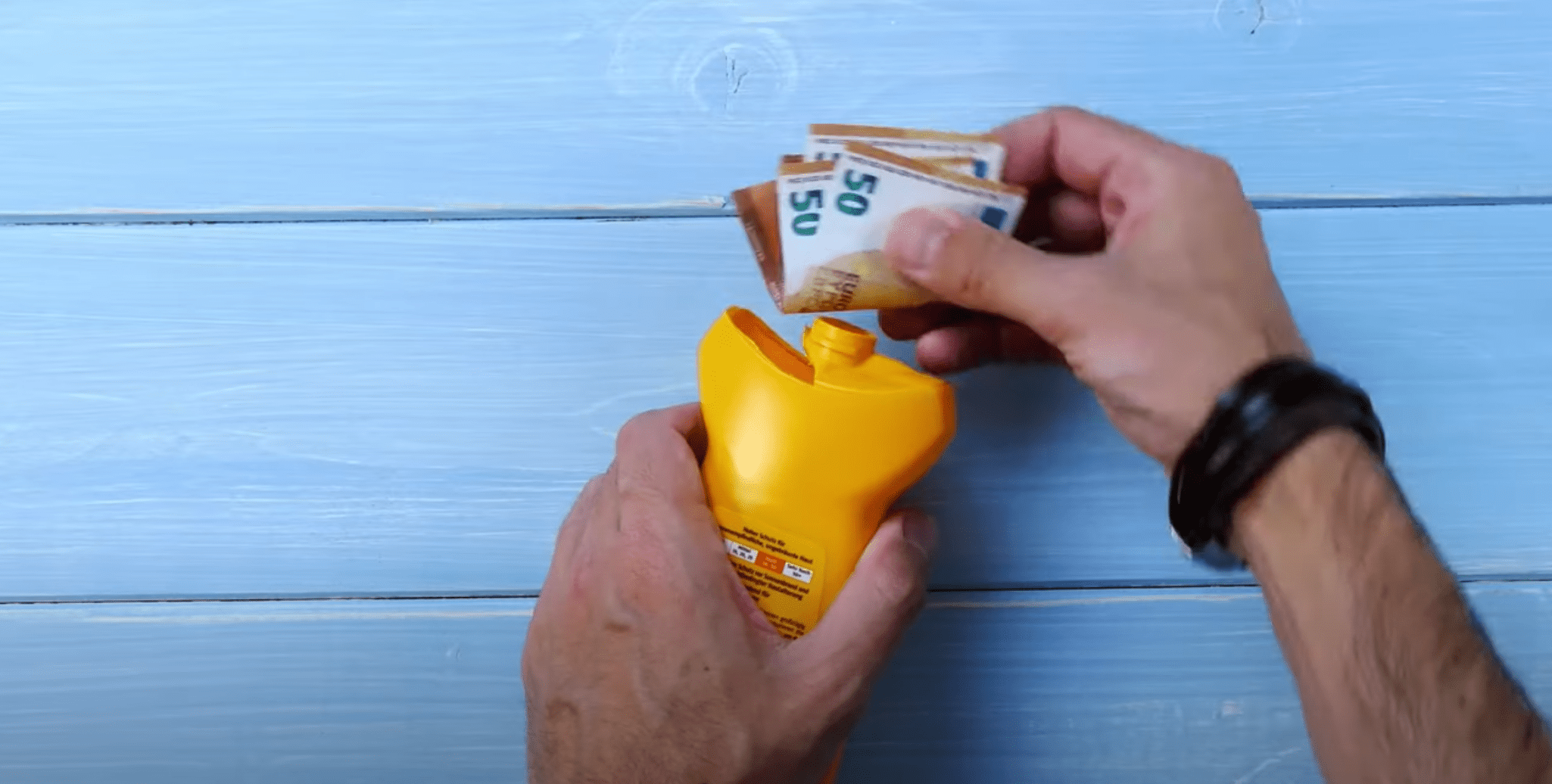 ---
Hydrate your skin after-sun with this natural recipe
The only thing wrong with sunbathing is the risk of overexposing, which, among other risks, may dehydrate your skin. If you're having this problem, try scrapping the inside of some aloe vera into a blender, adding a few cucumber slices, water up to half, and juice from half a lemon. Blend it all until it's liquid and spray it over your skin.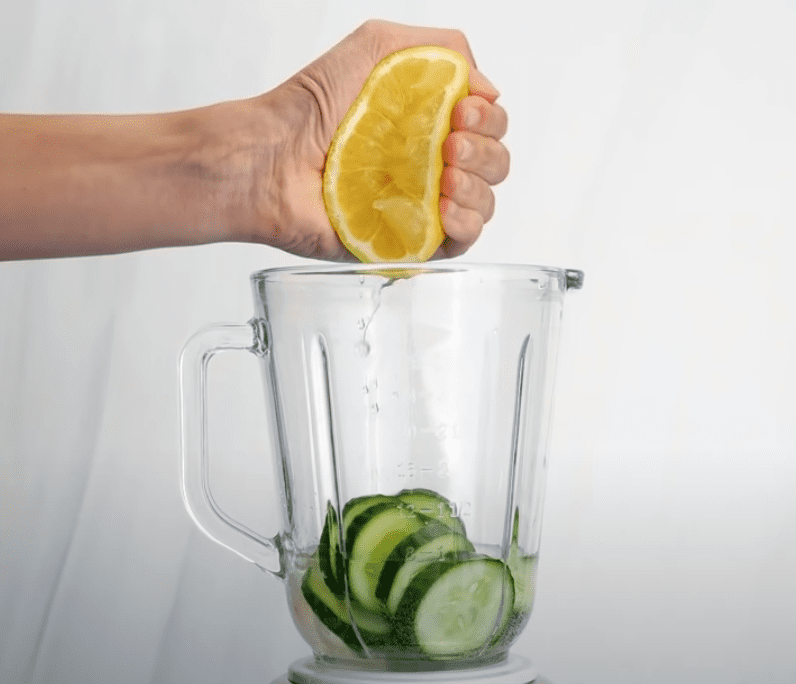 ---
Cold drinks
Don't want to waste a lot of ice on just one bottle? Well, there's another simple solution to getting that one bottle cooler in just a matter of minutes: get a piece of wet paper towel, wrap your bottle in it, and put it in the freezer. You won't believe how fast you'll be drinking that cold drink.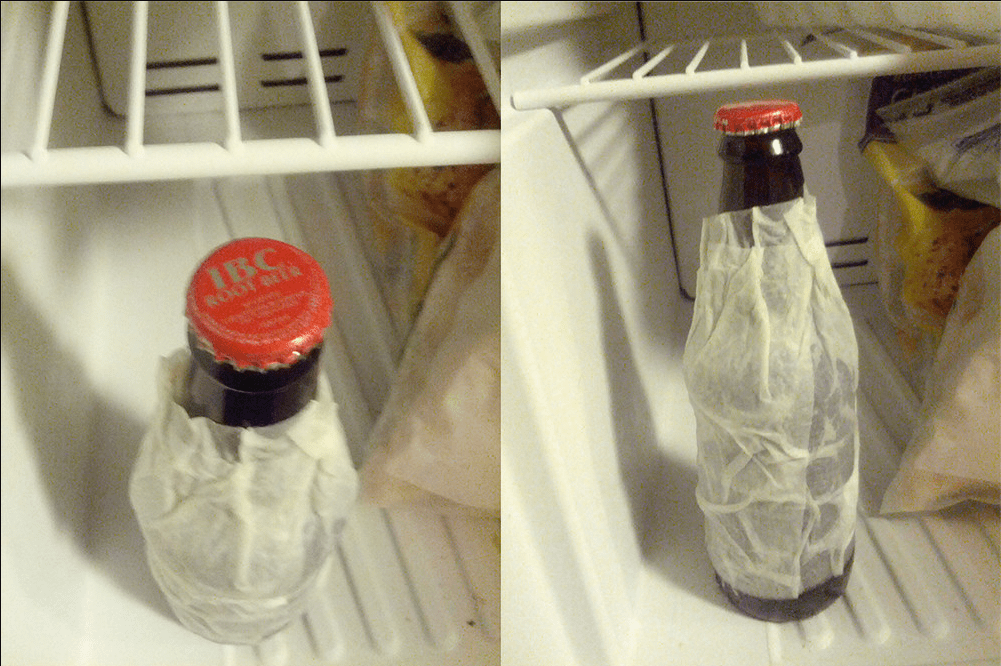 ---
Get sand off your skin easier
We've told you about using baby powder to get rid of that sticky sand on your feet when you're leaving the beach. Here's another way to use it. Instead of applying it directly over your skin, put some inside a sock and tie it up with a rubber band. Then just clean the sand off your skin with the sock. The baby powder will go through the fabric.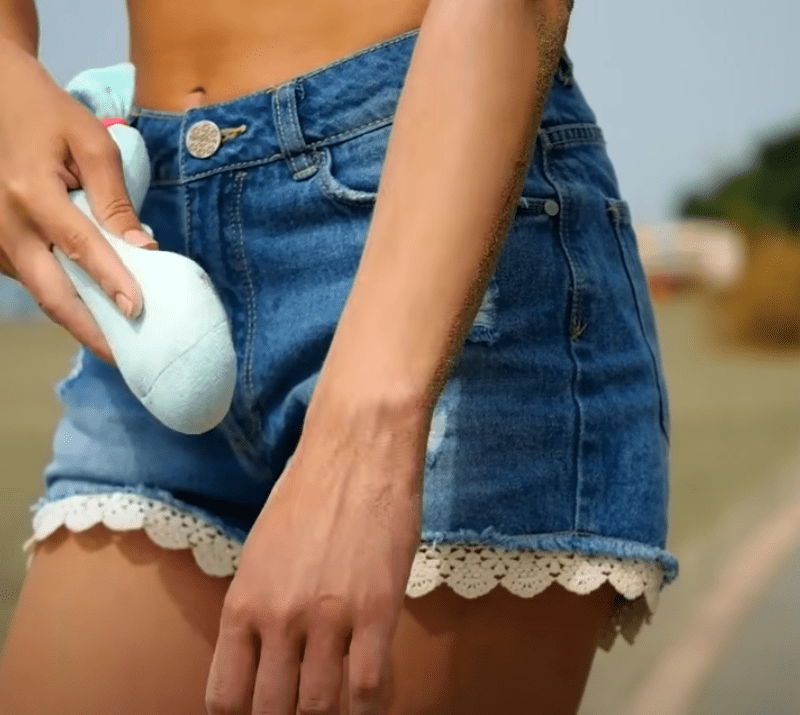 ---
Try a natural mosquito repellent
In addition to the previous recipe in this article, here's another natural way to get rid of those annoying mosquitos. Take some basil leaves and chop them up. Boil them for 10 minutes and add a few drops of eucalyptus oil. Let it rest until it cools down and fill a small spray bottle with it and use it on your skin. Basil works as a natural repellent, affecting the mosquitoes' senses.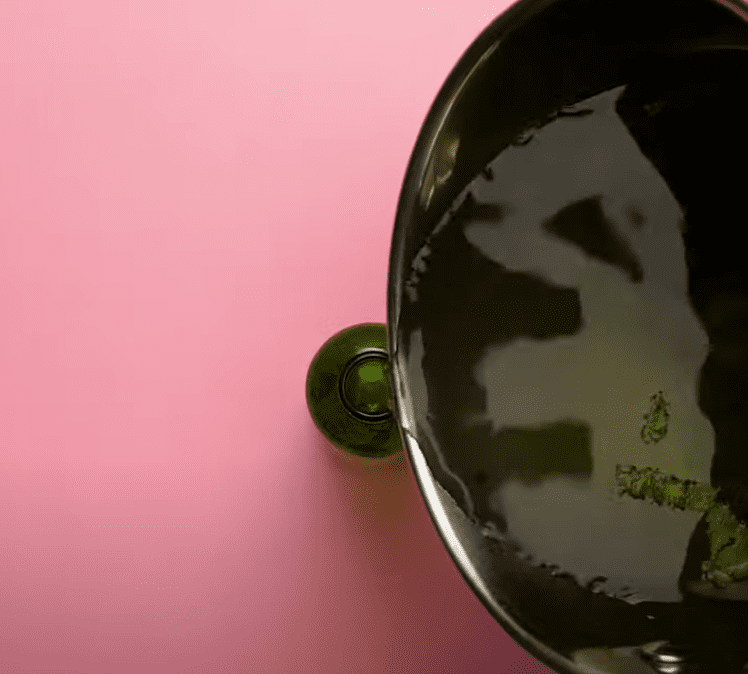 ---
Soften the skin on your feet
We all love walking barefoot in the summer. The thing is, it can quickly leave the skin in our heels dry. A little bit of milk can help you with this, though. Pour four glasses of whole milk into a large tray and add three tablespoons of baking soda. Mix it well and let your feet soak in it for 15 minutes. Repeat for three days.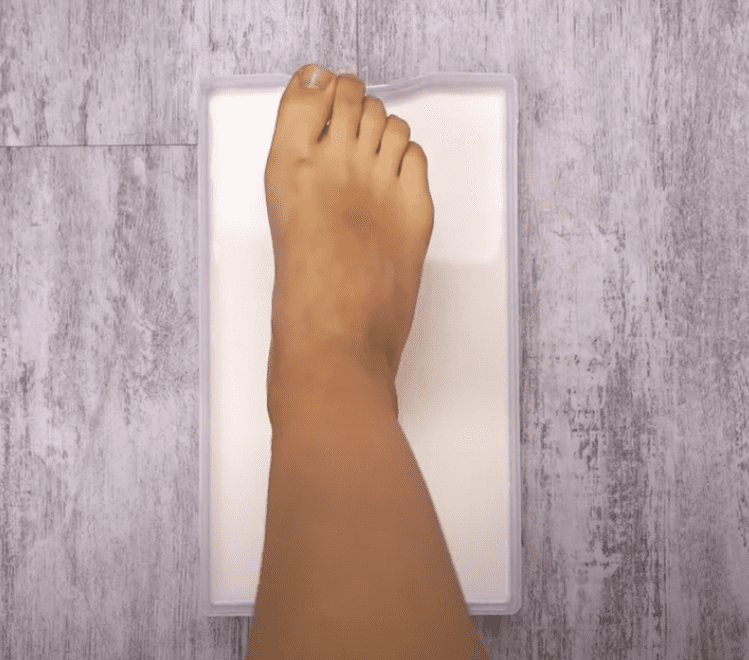 ---
Hydrate your sun-damaged hair
Looking like a scarecrow after days under the sun at the beach or swimming pool? Here's a natural solution for that sun-damaged hair: take the inside of a ripe avocado, mash it and add around three drops of Jojoba oil and mix. Apply the paste to your hair, from the roots to the tips. Wait 15 minutes and then wash your hair.
---
Alleviate mosquito bites' itchiness
If you haven't been able to get away from those annoying mosquitos and ended up getting bitten, know that there's a natural way to get rid of that itchiness. Add a half glass of water to a bowl and pour the same amount of milk. Soak some cotton in it and apply it to the mosquito bite. It will alleviate the itchiness giving you a much-deserved relief.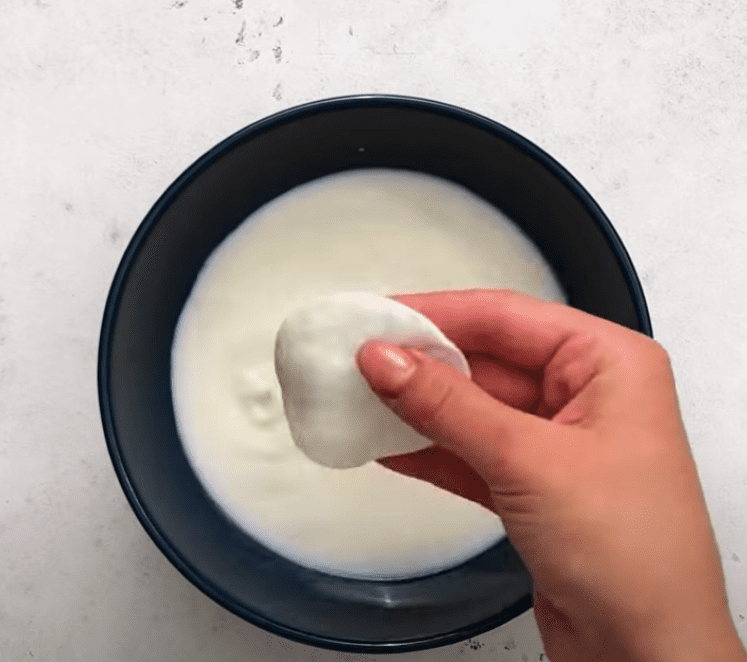 ---
Another way to smooth your cracked heels
Here's an alternative for getting rid of cracked heels: put about ten effervescent aspirin tablets in a bowl and add two tablespoons of water. Squeeze half a lemon in it while it's dissolving and mix it well. Apply the resulting foam in your heels and cover with wrapping plastic. Let it sit for 10 minutes and rinse it off.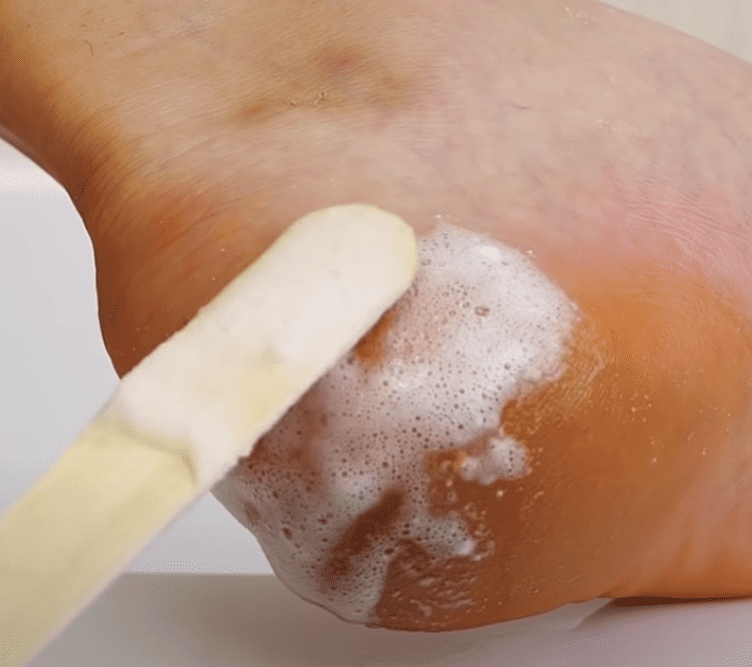 ---
Cool off using ice
It's normal to get distracted while standing in the sun in those hot summer days. If you're feeling overheated, here's an easy and quick way to cool off. Take some ice cubes and apply it gently to these specific points in your body where the large vessels pass: your elbow bend, wrist, and neck.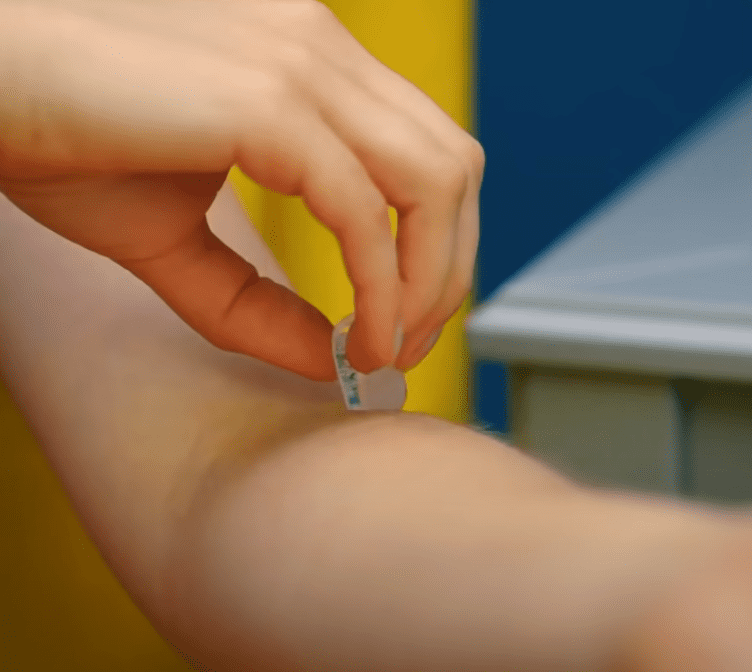 ---
Keep your hair from sticking to your lipstick
You put on your favorite lipstick to go out and enjoy an amazing but windy summer day. It's all going well until your hair starts getting stuck to your lipstick. Next time, before putting on your lipstick, apply some concealer on your lips. This will prevent your lips from getting too sticky.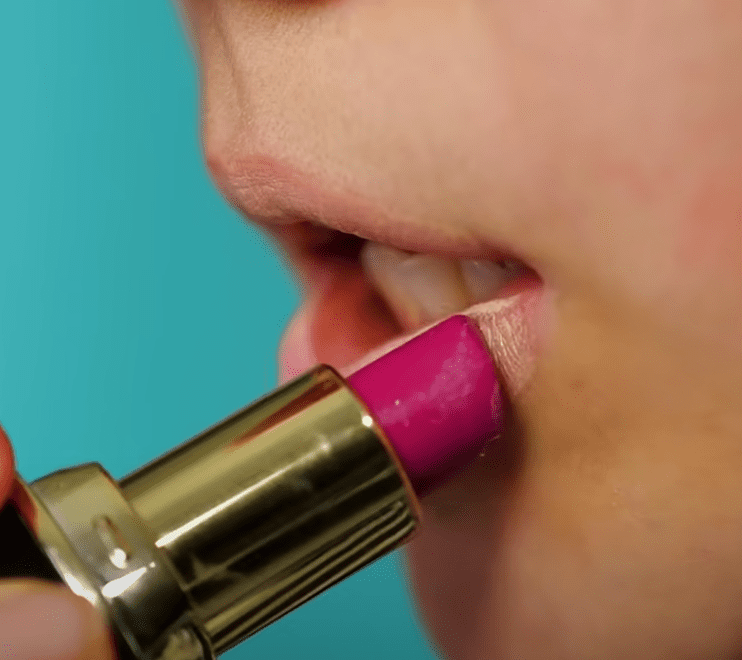 ---
Dry off your sweat with coffee filters
If you're one of those people who sweat profusely in those hot summer days, then you'll be happy to know that there's a simple way to dry off your sweat quickly and easily. Take a coffee filter and cut it in four. Store it in a small metal box or bag and just take it with you anywhere you go. When the sweat starts pouring, you can just use one of those filter patches to dry off.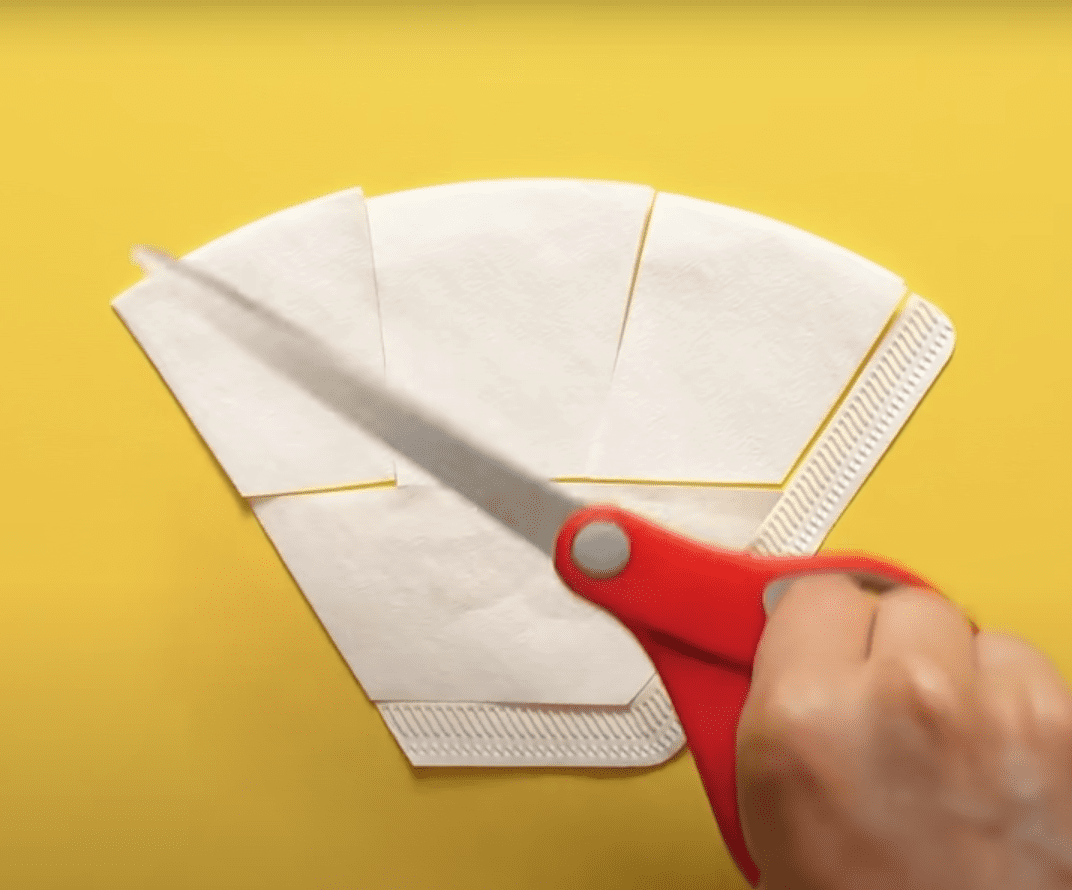 ---
How to safely pack eggs for traveling
So you're going camping, and you're just packing some groceries to take with you. You're probably wondering how to get those fragile eggs safe to their destination, right? Here's a simple solution: just beat a bunch of them together until they're all mixed and pour it into a bottle that you can then take with you.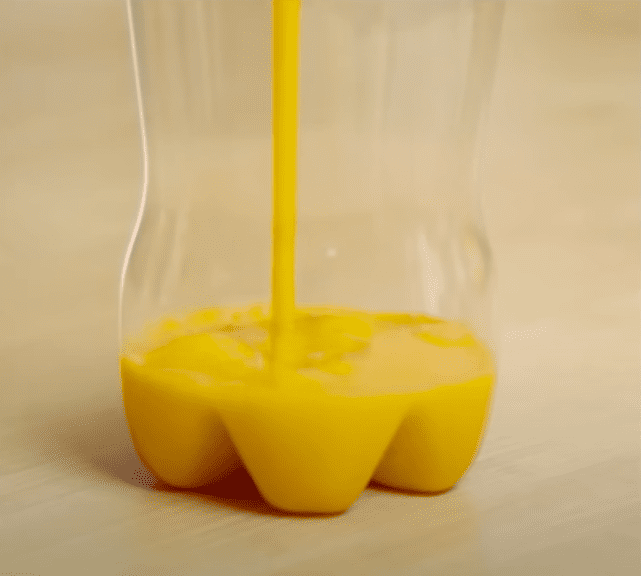 ---
Eliminate clothes wrinkles without an iron
So you've gone on vacation, but the place you're staying at has no iron, and you just realize your clothes are so wrinkled they look like they've been hit by a truck. Just take a few ice cubes and add them to your dryer along with your clothes. As the dryer starts heating, the ice cubes melt, creating steam that gets rid of the wrinkles.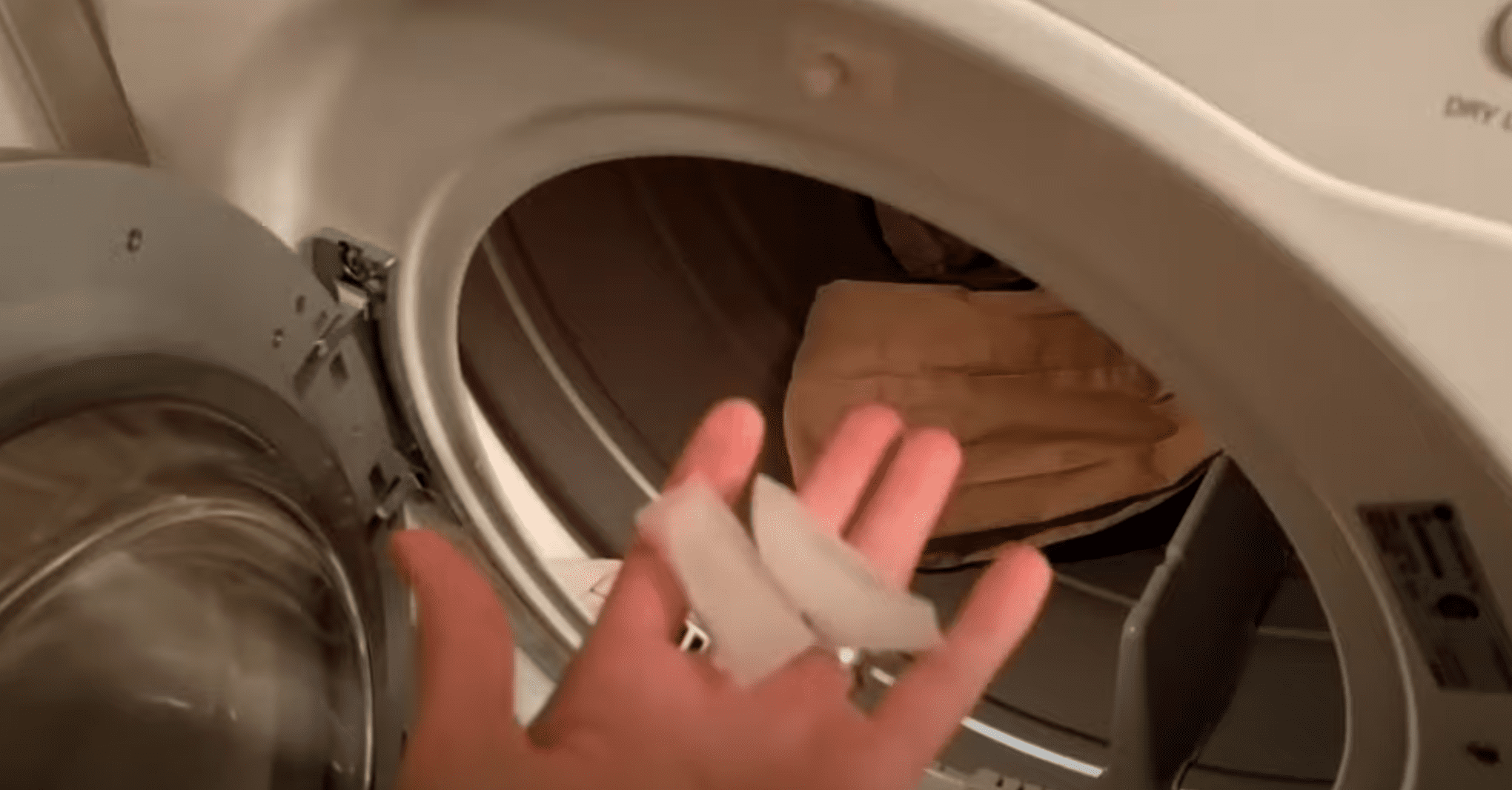 ---
Get rid of stinky sneakers
How many times you've gone out wearing sneakers without socks in the summer because you couldn't stand how stuffy they are? The only problem that can come out of it is some stinky shoes! Worry not as you can quickly get rid of that disgusting smell by occasionally sprinkling some salt in them.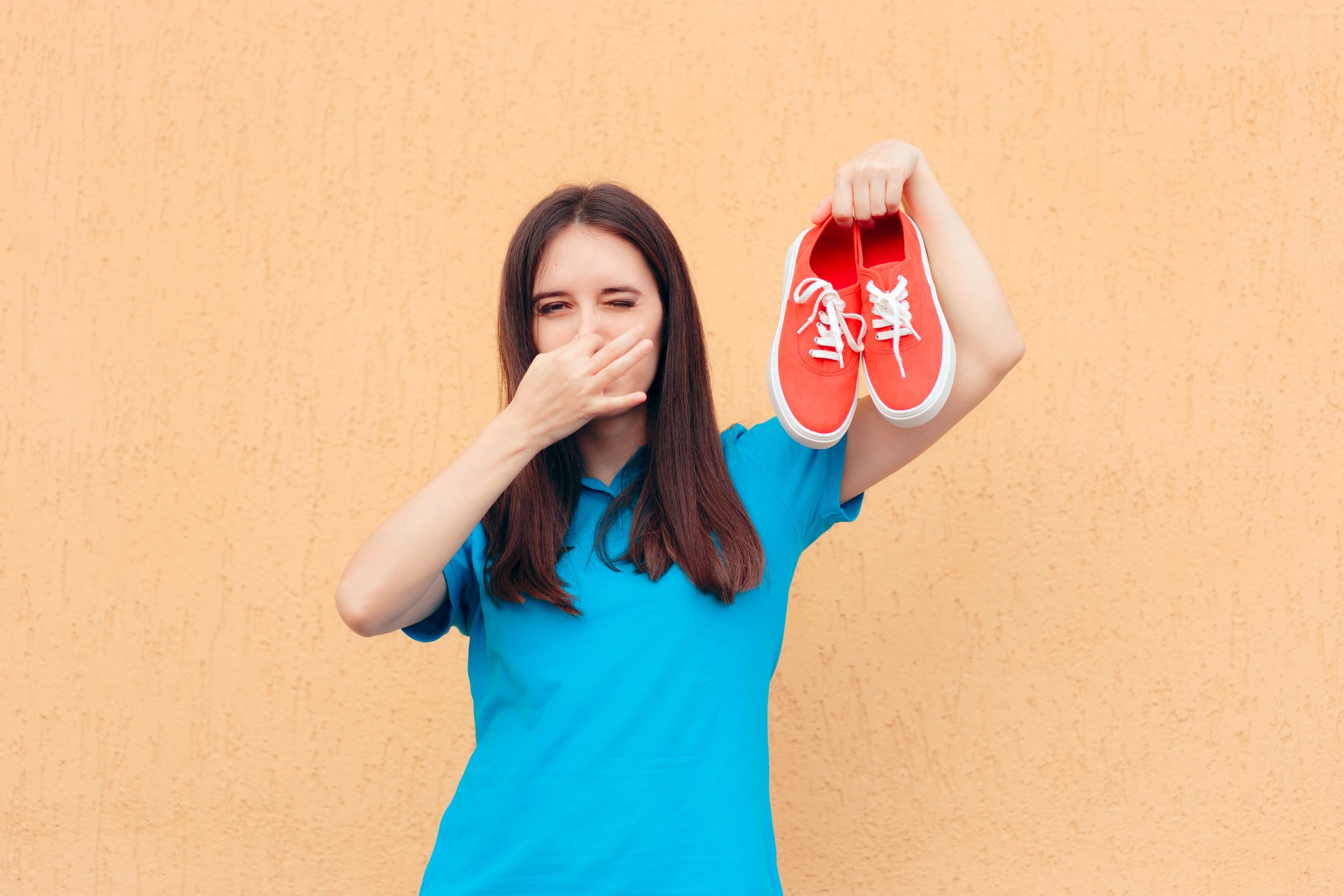 ---
Another Hack How To Remove Shoe Odor
Smelly shoes are a problem in just about every household. You could use baking soda to clean them or any number of commercial products, but teabags work even better. Not only will they absorb the smells, but they also can actually make the shoes smell BETTER by using a strong smelling tea.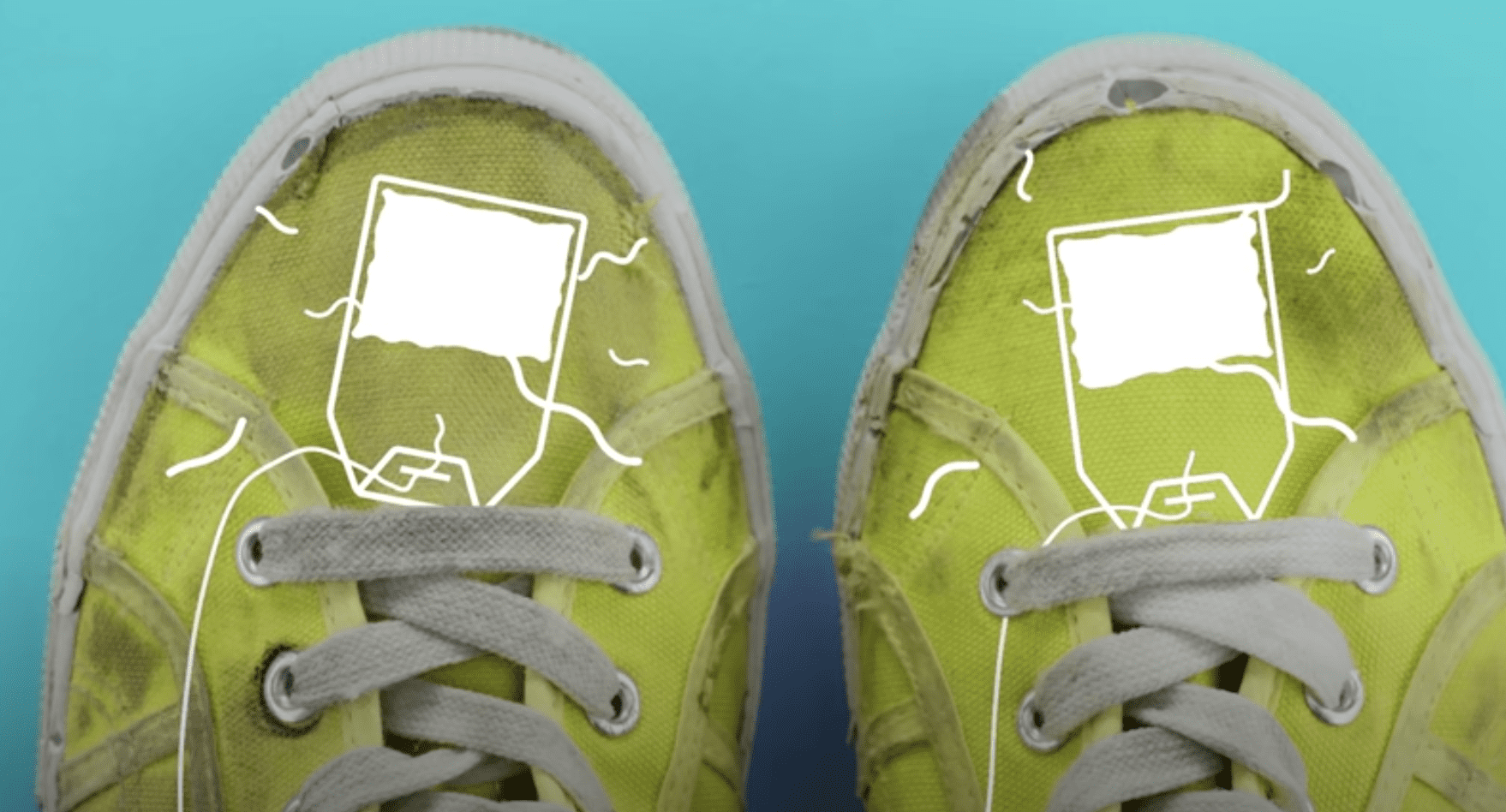 ---
A Hack to Cool Down a Room
While everyone loves summer, the heat can be incredibly stifling. You might not have an air conditioner available, and a regular fan will just move hot air around the room. However, you can moisten a face towel in cold water and place it over the fan. Rinse it so that it's not dripping wet. The circulating air will be a bit cooler than usual.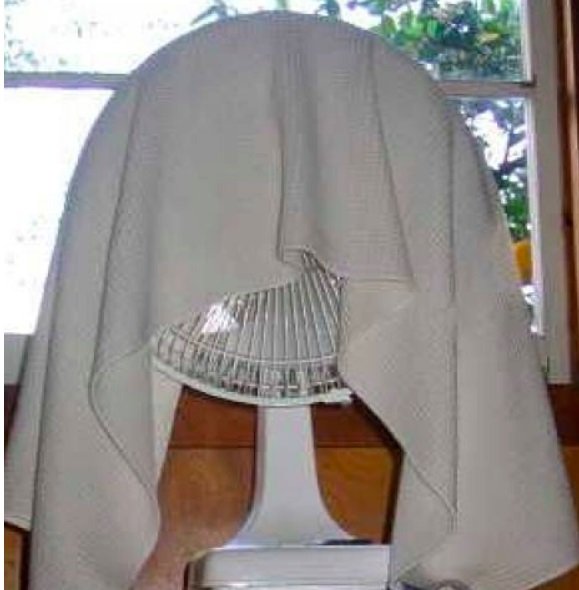 ---
Create an easy soap dispenser
A bar of soap is an essential item on a summer camping trip, but it can be hard having it at hand when you need it. Here's a simple idea: take a pair of thin pantyhose and stick the soap inside. Hang it on a tree, for example, and every time you have to wash your hands, you just need to rub them in the pantyhose.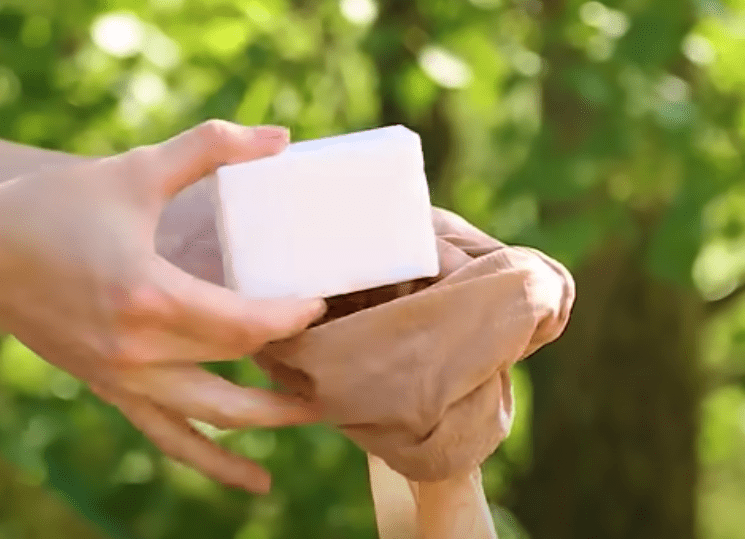 ---
Keep your hat from flying off your head
Summer is here and who can resist wearing a hat that not only protects you from the sun but also makes you look stylish? They're great, except when the wind rips them off our heads. To avoid this, just sow a bit of fabric to both inner sides of the hat and leave a bobby pin there. Next time you wear the hat, attach the bobby pins to your hair, and there you go: no more flying hats.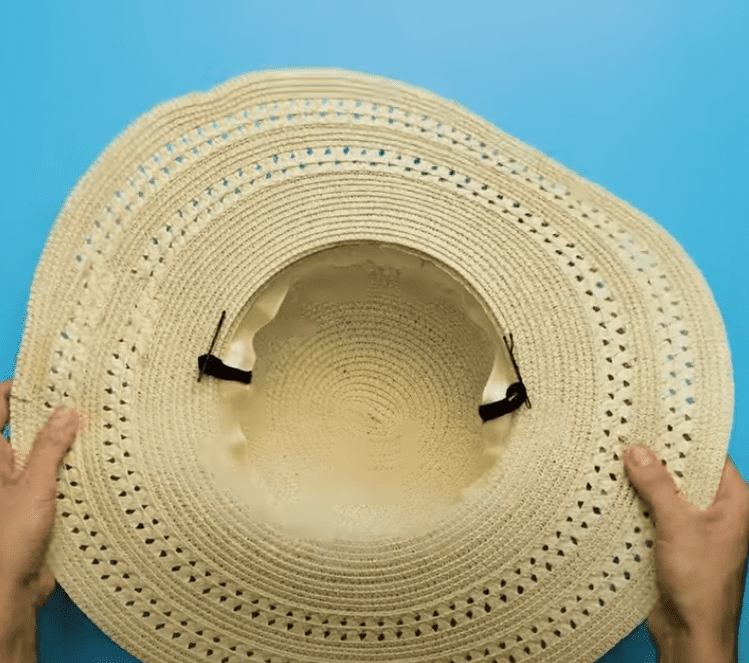 We hope these special life hacks will help to make this summer even better than the last one! Were you aware of any of the hacks described in this article? Which one will help you the most? Let us know all about it in the comments section, and don't forget to share the article!
Sources:
YouTube / 5-Minute Crafts
,
Buzzfeed
,
Metro
,
Readers Digest
,
YouTube / 5-Minute Crafts TEENS
,
YouTube/ 5-Minute Crafts GIRLY
,
YouTube / 5-Minute Crafts
,
YouTube / 5-Minute Crafts
,
The Homemade Experiment
,
Allure Magazine