Ex-Royals in California: Harry and Meghan's Plans
Meghan and Harry have began a new life in Santa Barbara. Along with a new life, the magnetic couple has landed an illustrious Netflix deal. The former royals became the center of public attention one more time after the publication of their biography. Let's discover the most important details of their new lives...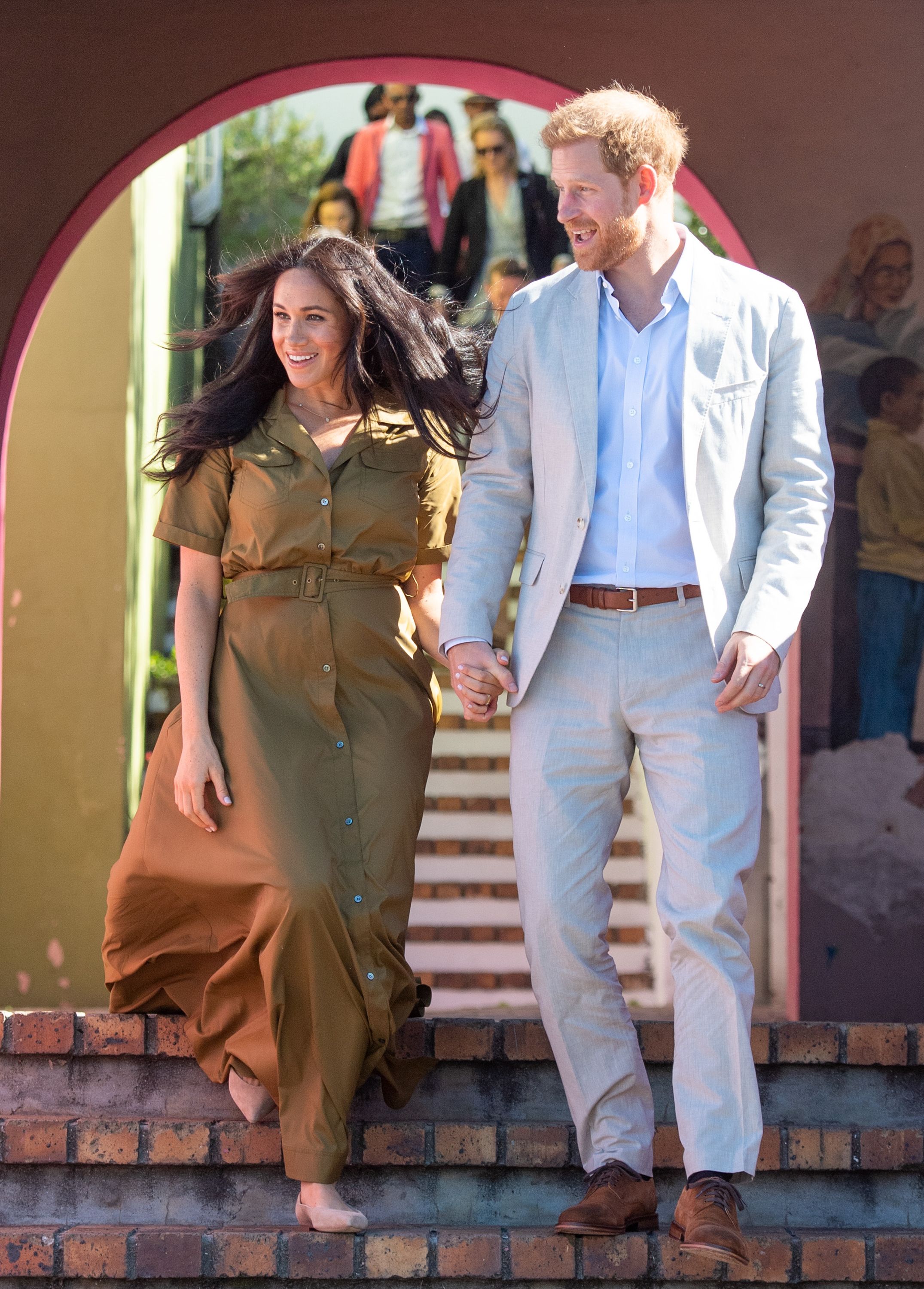 ---
WHERE DID THEY MOVE TO FROM THE UK?
The royal couple made their move to Canada after they ceased their duties as royal officials. They lived in an $18 million dollar home on Vancouver Island from November to January 2020. It seemed like the perfect fit as it is a country of the Commonwealth, so there's a strong connection to monarchy.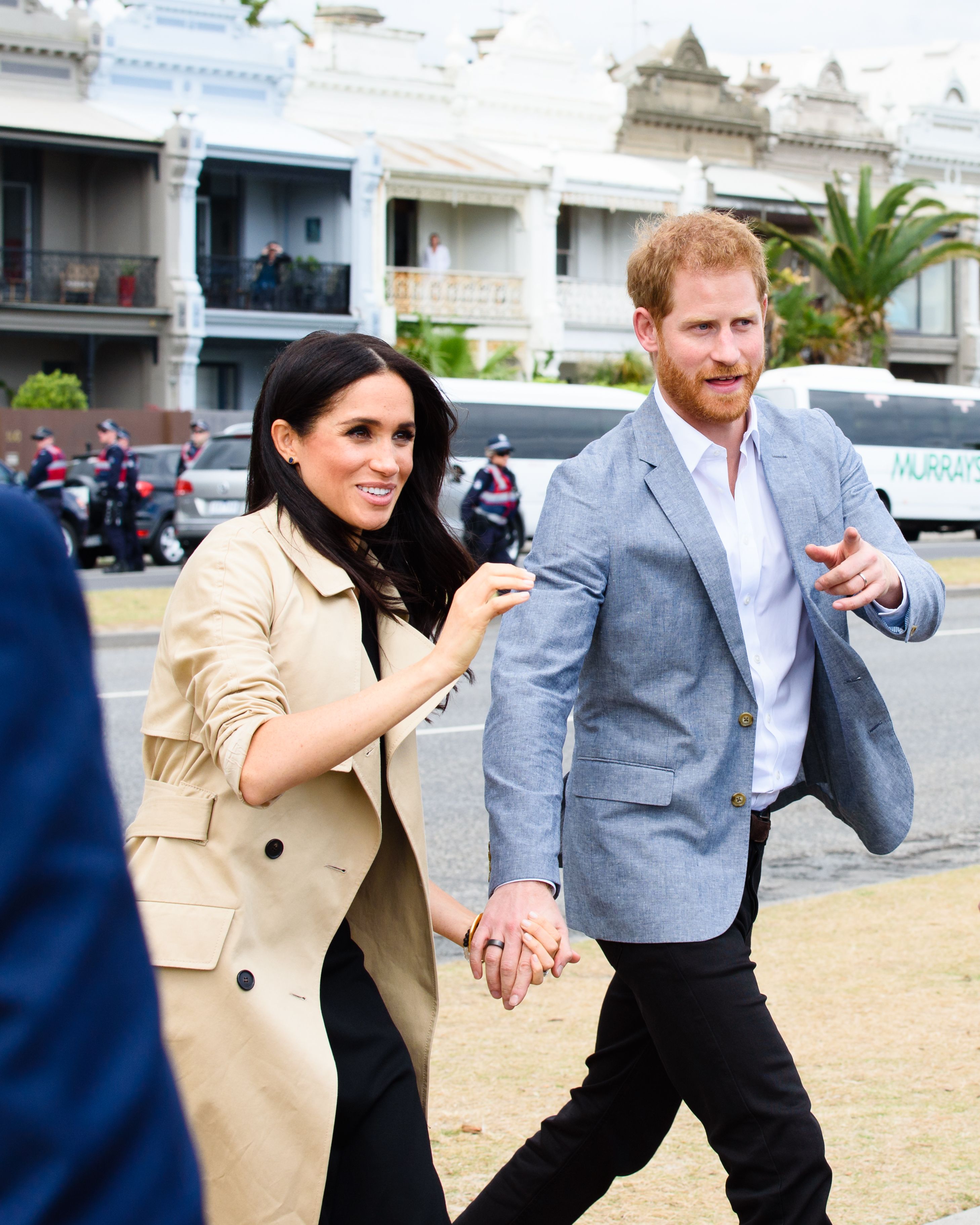 ---
Secondly, Meghan has a few close Canadian friends and spent a lot of time in Toronto while starring in Suits. And also the Canadians, including prime minister Justin Trudeau, have been extremely welcoming to the Sussexes going above and beyond to make them feel safe.
According to Toronto Sun, Canadian taxpayers footed the bill for the couple's stay in Canada. They were guarded by the Royal Canadian Mounted Police and it cost $55 000. However, after January, Harry and Meghan decided to make another move.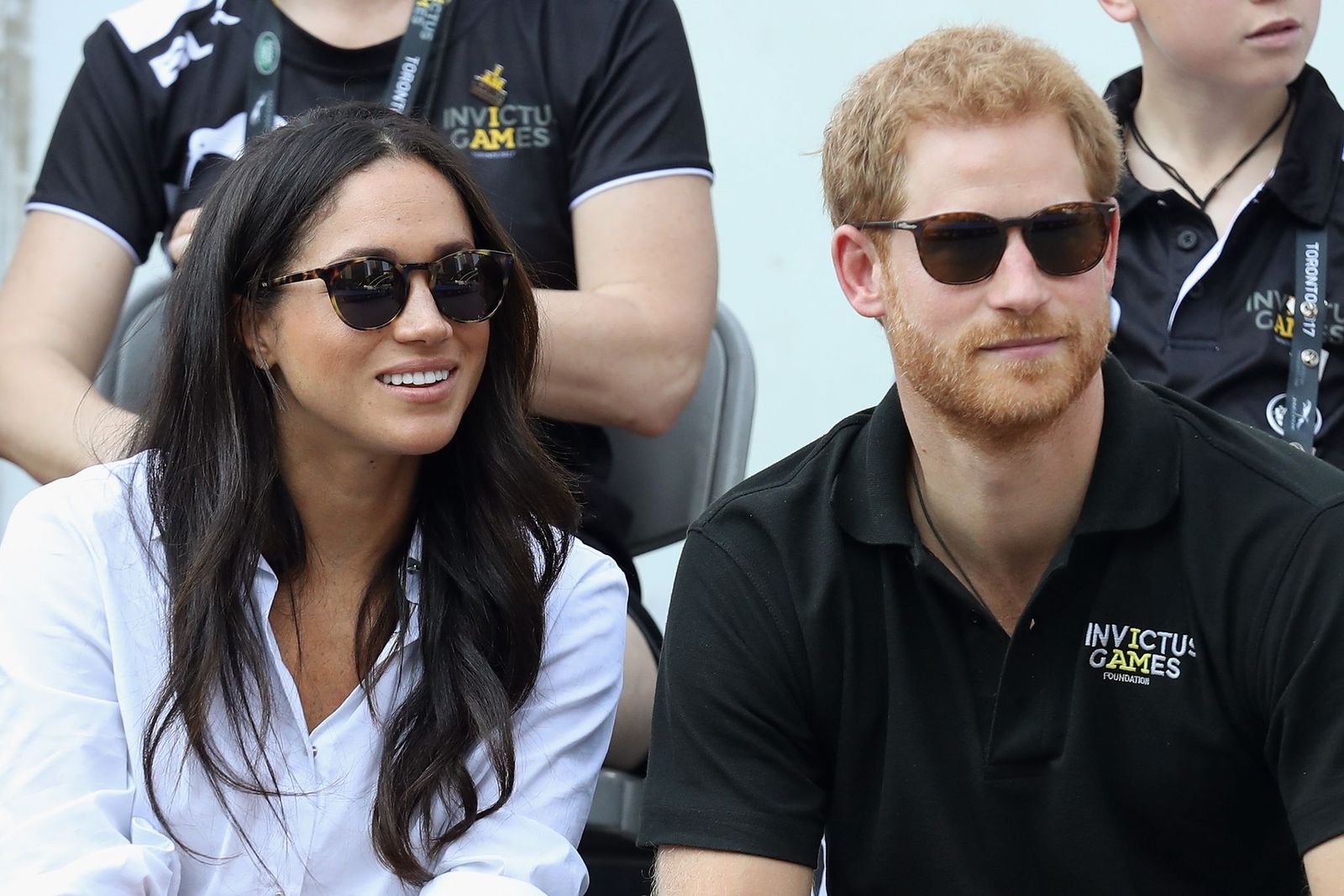 ---
WHY DID THEY MOVE TO LA?
Not much time has passed since Harry and Meghan settled down on Vancouver Island, but that appeared to be just a temporary stop. In late March, the Sussexes left their $18 million rental Canadian home for a permanent residence in California. Was it the couple's initial post-Megxit plan? Not really.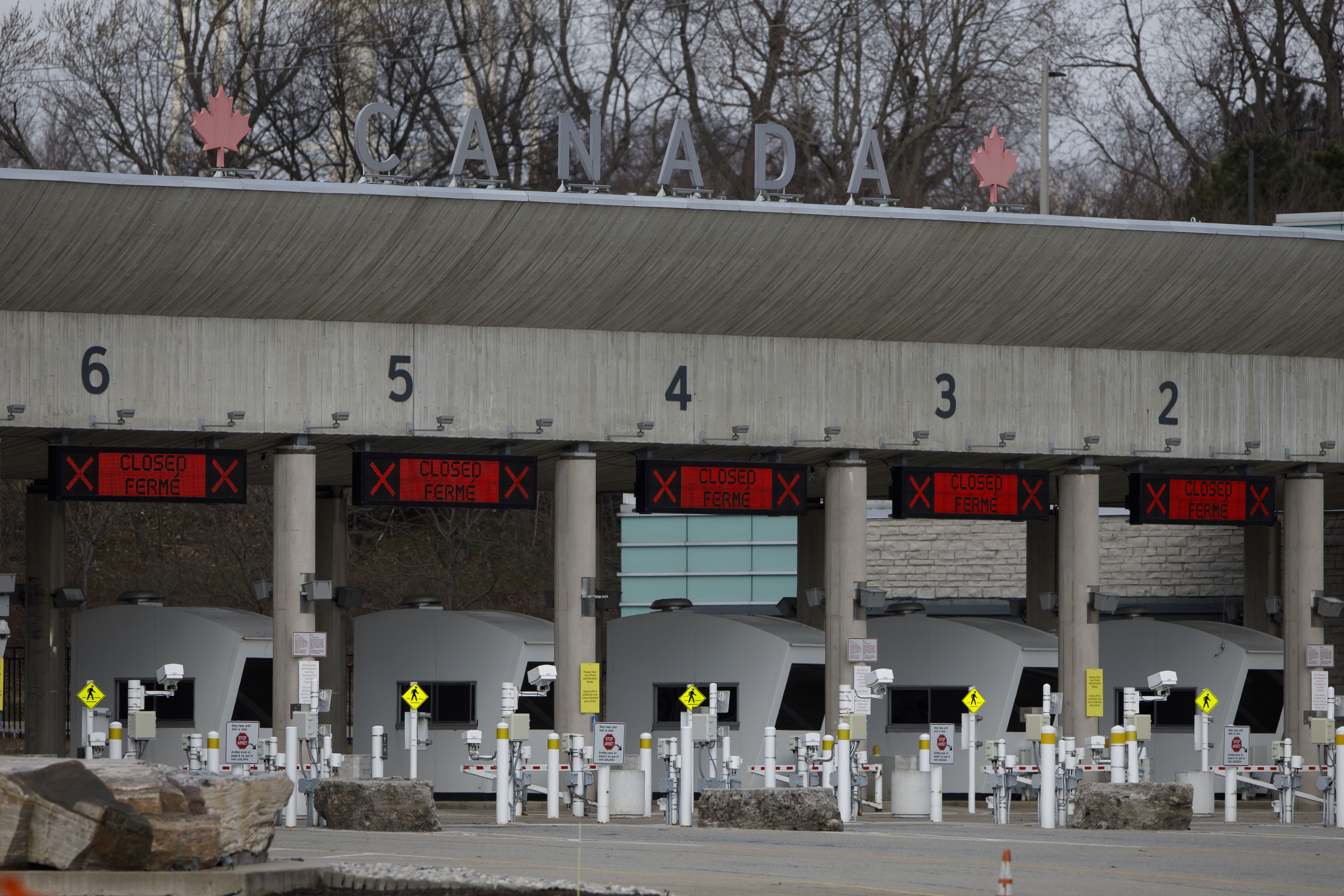 ---
According to some sources, the family planned to move in the summer, but they had to adjust this because of the current global situation. Harry and Meghan flew to LA right before Canada and the US shut down their borders because of COVID-19. And of course, one of the main reasons for their new destination is to be close to Meghan's mother, Doria Ragland, especially during the pandemic. 
It is definitely great for baby Archie to have his grandma around and enjoy her company while he's living away from the other members of his big family. Reportedly, Meghan and Harry now live only 10 miles away from Doria, and it's especially convenient in terms of California's current lockdown.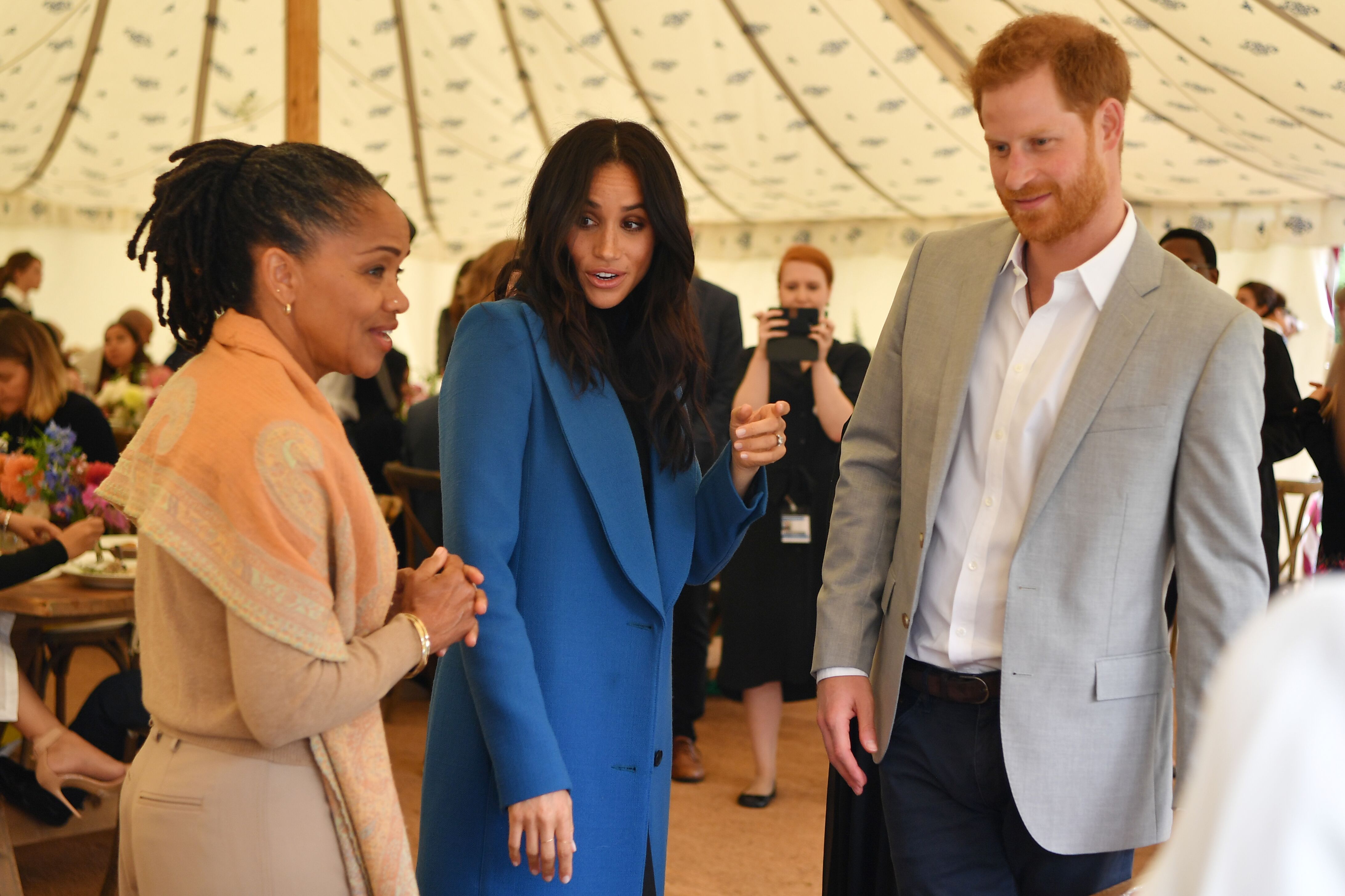 ---
Still, Harry and Meghan were criticized for going to LA instead of the UK. The royal watchers claim that Harry should have been there to support Prince Charles, who tested positive for the coronavirus. But how could Harry help his self-isolated father? 
So why did Meghan and Harry choose LA? City of Angels is Meghan's hometown, and not only her mother, but a lot of her friends live there. And of course, the couple must have looked into career opportunities to help them reach their desired financial independence. Will Meghan go back to acting? We'll talk about this a little later.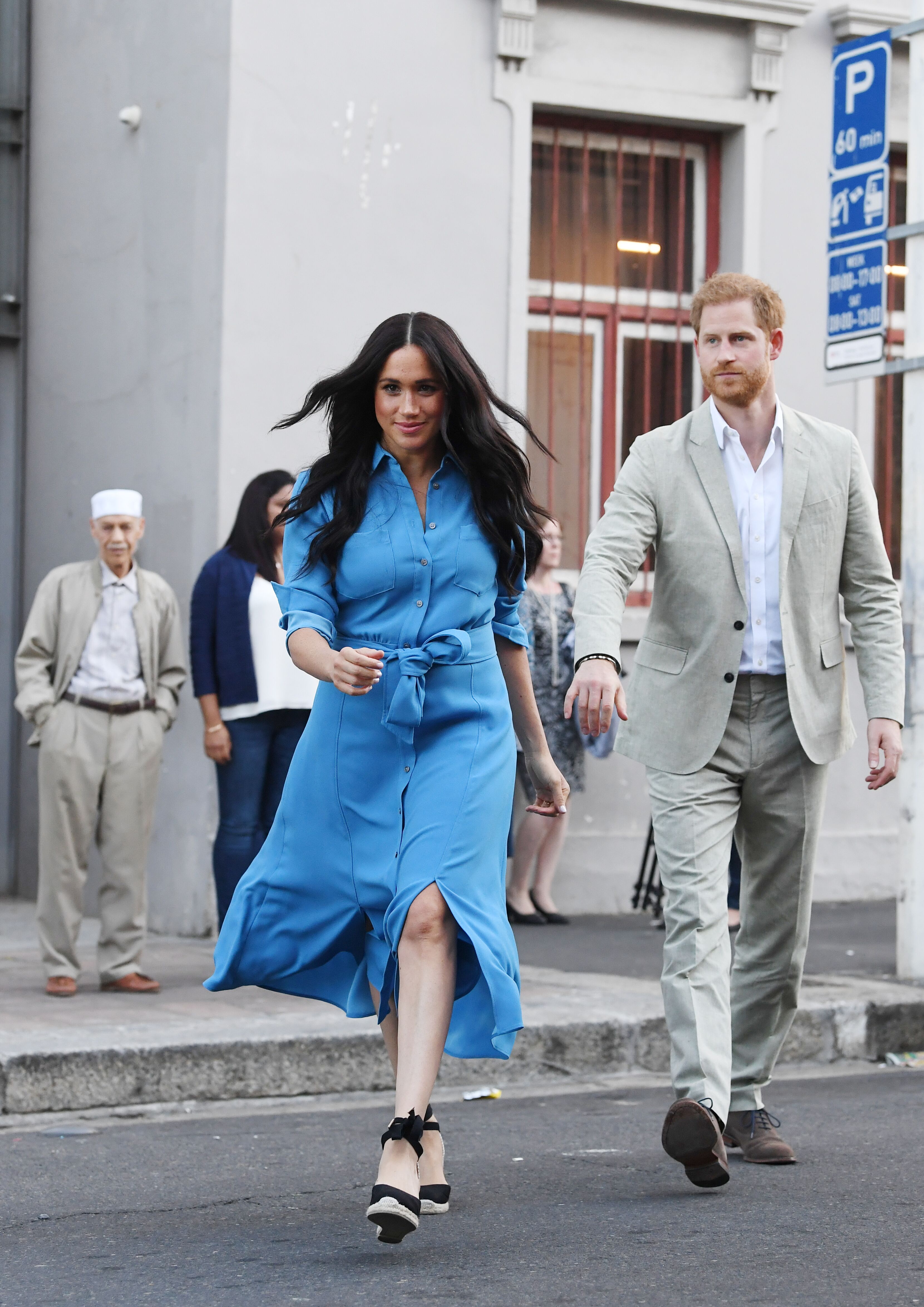 ---
DID THEY ENJOY LIFE IN HOLLYWOOD?
According to reports, Meghan had not intended to live in the U.K. for too long. L.A is where her home is and she enjoys everything about it more than the life she shared with Harry in the U.K. According to an insider, the couple has settled in quite well.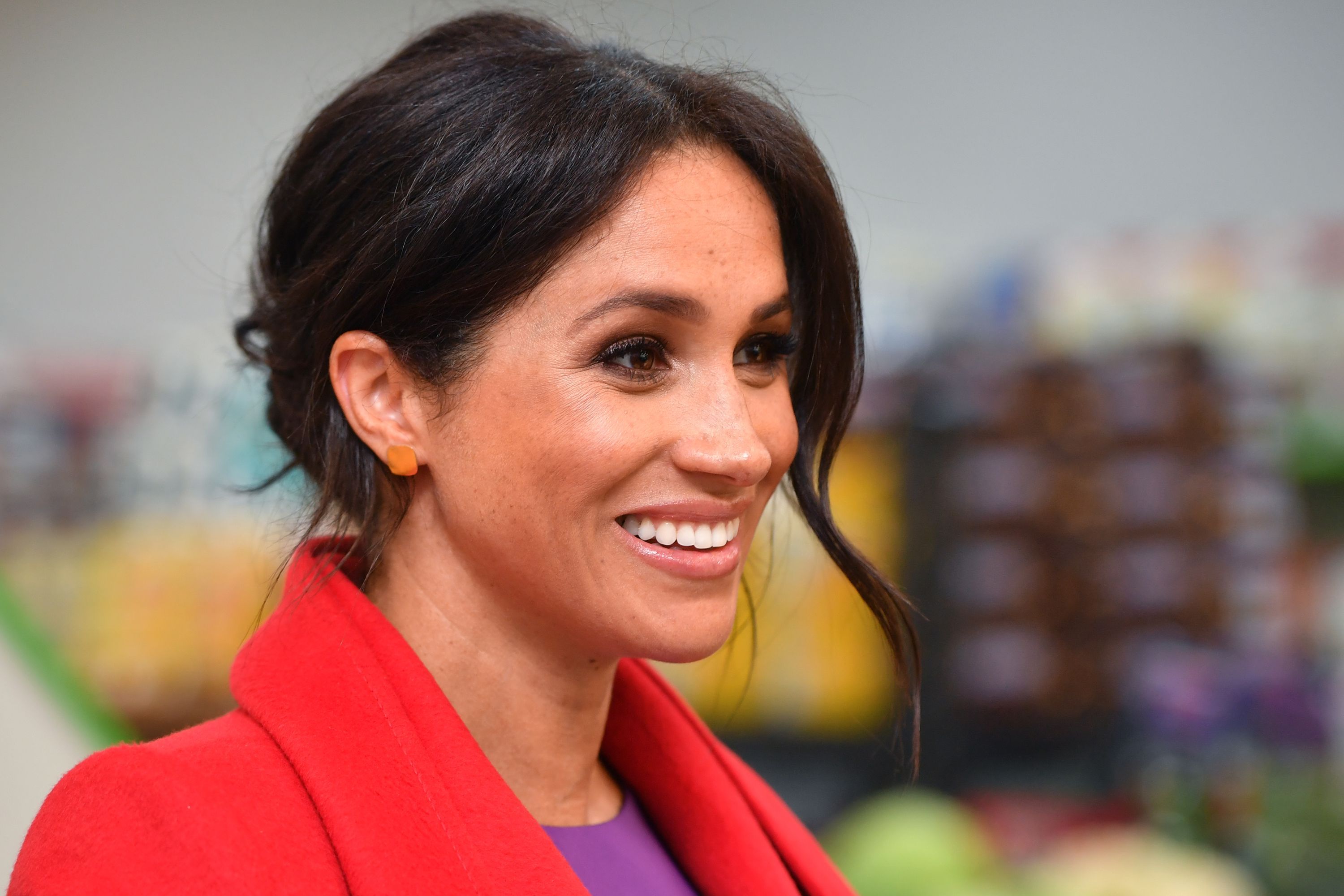 ---
"They needed a breathing period where they could get their ducks in a row and line up the logistics of their move to LA. Now they're here, Meghan is feeling like her old self again. They're enjoying the sunshine and the beautiful views of the Pacific Ocean, and getting their work lined up for when quarantine is over."
Prince Harry is said to be doing well too and he's happy to be with Meghan wherever they are. A source revealed: "Harry is happy to follow Meghan's lead, although he does find it quite daunting. He's got some work to do if he's going to fit in with the A-list of Hollywood, but he's got an A-plus for effort."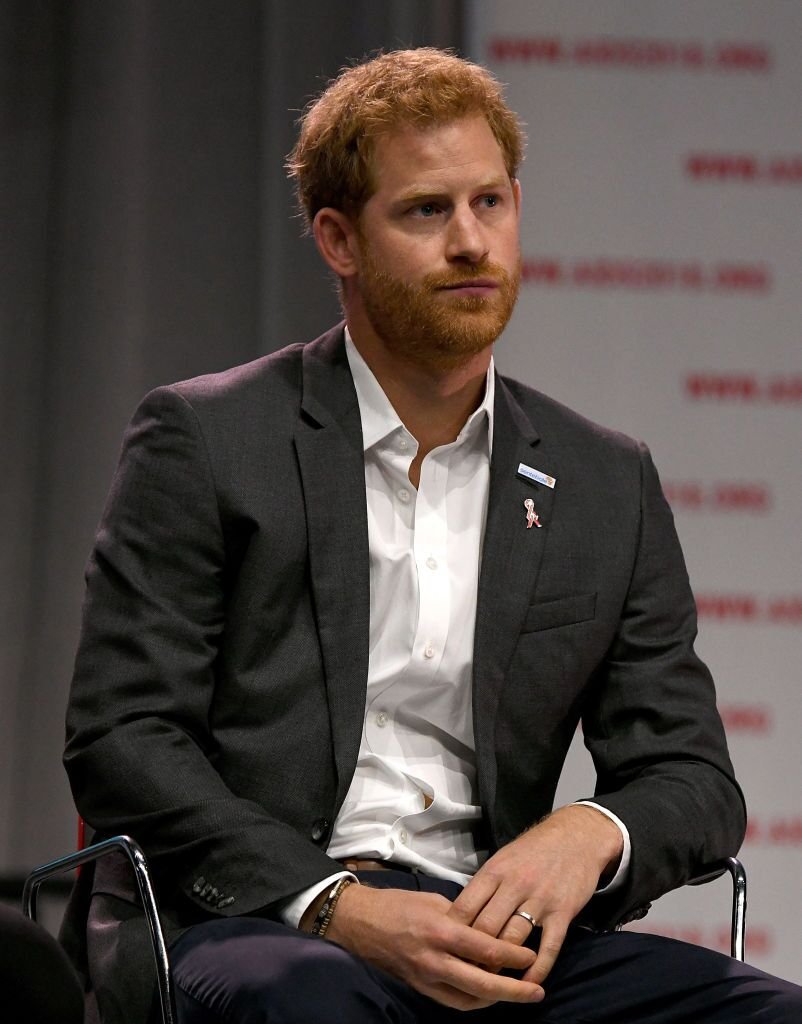 ---
WHY THEY CHOSE SANTA BARBARA AS THE NEXT STOP?
After many house moves, the ex royals found their permanent home. The Duke and Duchess of Sussex started fresh in Santa Barbara in July 2020. Their new home is in a quaint area between the Santa Ynez Mountains and the Pacific. The abode is reportedly worth $14.7 million. Their decision to relocate was brought on by their son Archie. A source close to the couple stated:
"This is their permanent home. Ever since Archie arrived, everything has been so turbulent, and many things have been up in the air," a source said. "It has not been easy, necessarily. For the first time in a long time, they have a clear focus."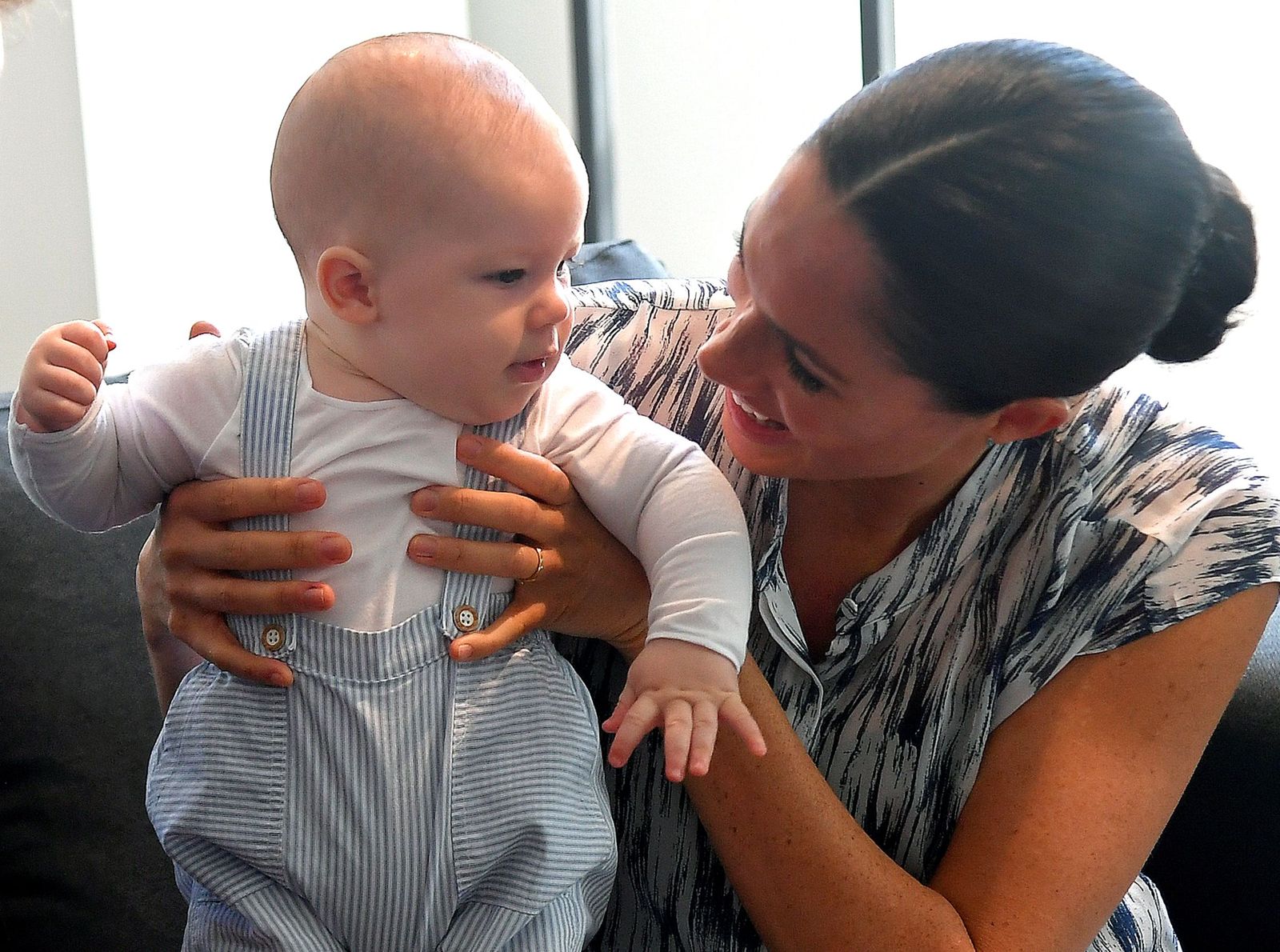 ---
Their new is a mansion in its own right with 9 bedrooms, 19 bathrooms. It also includes a library, spa, saunas, a gym, game room, arcade, theater, wine cellar, and garage spacious enough to fit 5 cars. But that's not it, the couple can enjoy the outdoors with their gorgeous garden, tennis court, tea house, children's cottage, as well as a pool.
"What I need is a few mini rugby balls that I can then get Archie involved with the game, because at the moment it's impossible to find any," Harry stated. "But I've got a little space outside, which I'm fortunate enough to have so I need to get him playing some Rugby League."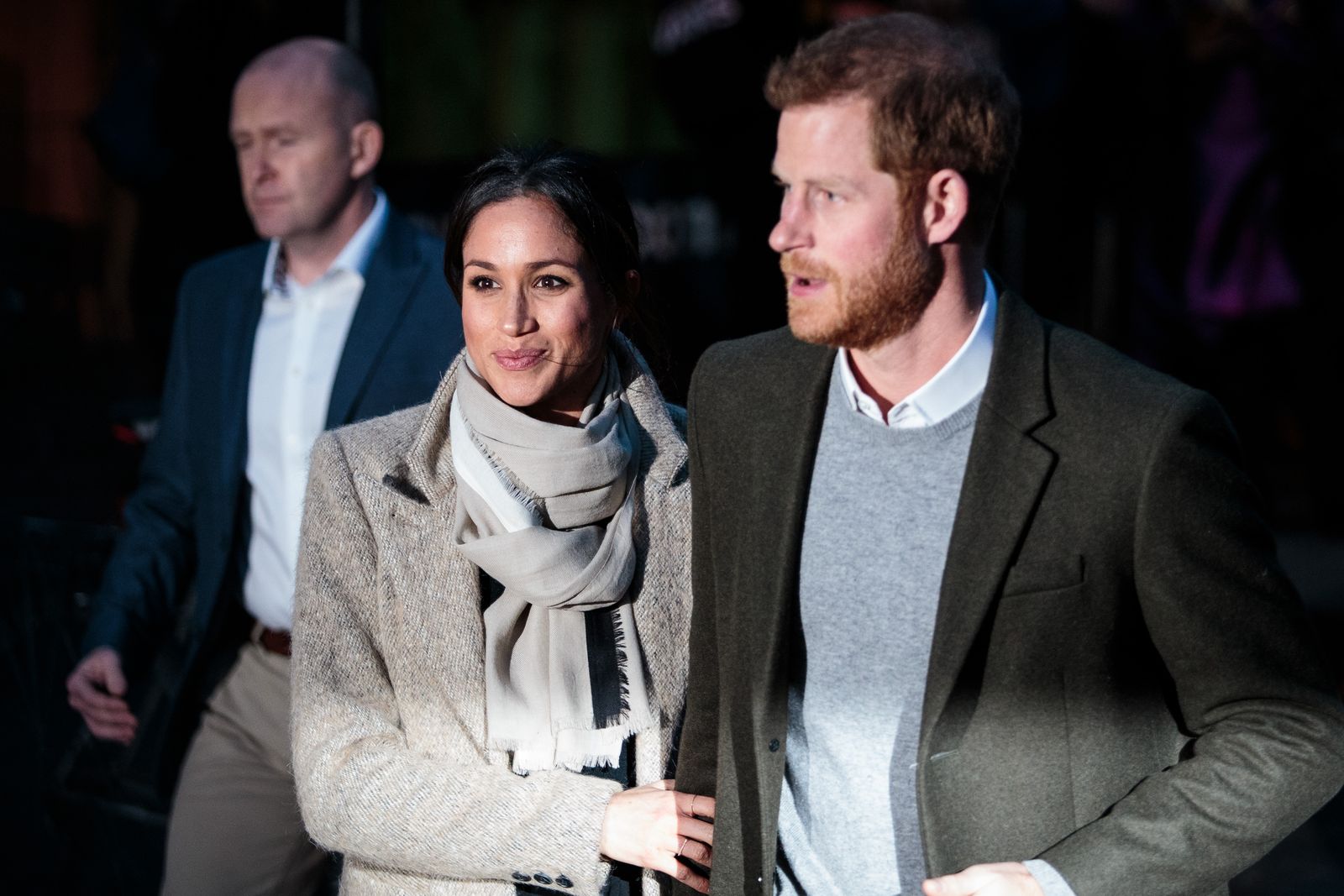 ---
The couple is excited to start on a new leaf in Santa Barbara. They are looking forward to Archie growing up in a lovely area and community. According to the insider: "Archie is really happy, and he has some space to run free. The house came with a play structure that he'll be climbing in no time." 
Harry is also excited about the new space they share: "I'm just unbelievably fortunate and grateful to have outdoor space and see my son be able to be outside, because I know so many people just haven't had that opportunity in the last five months," The Duke said in reference to lockdown.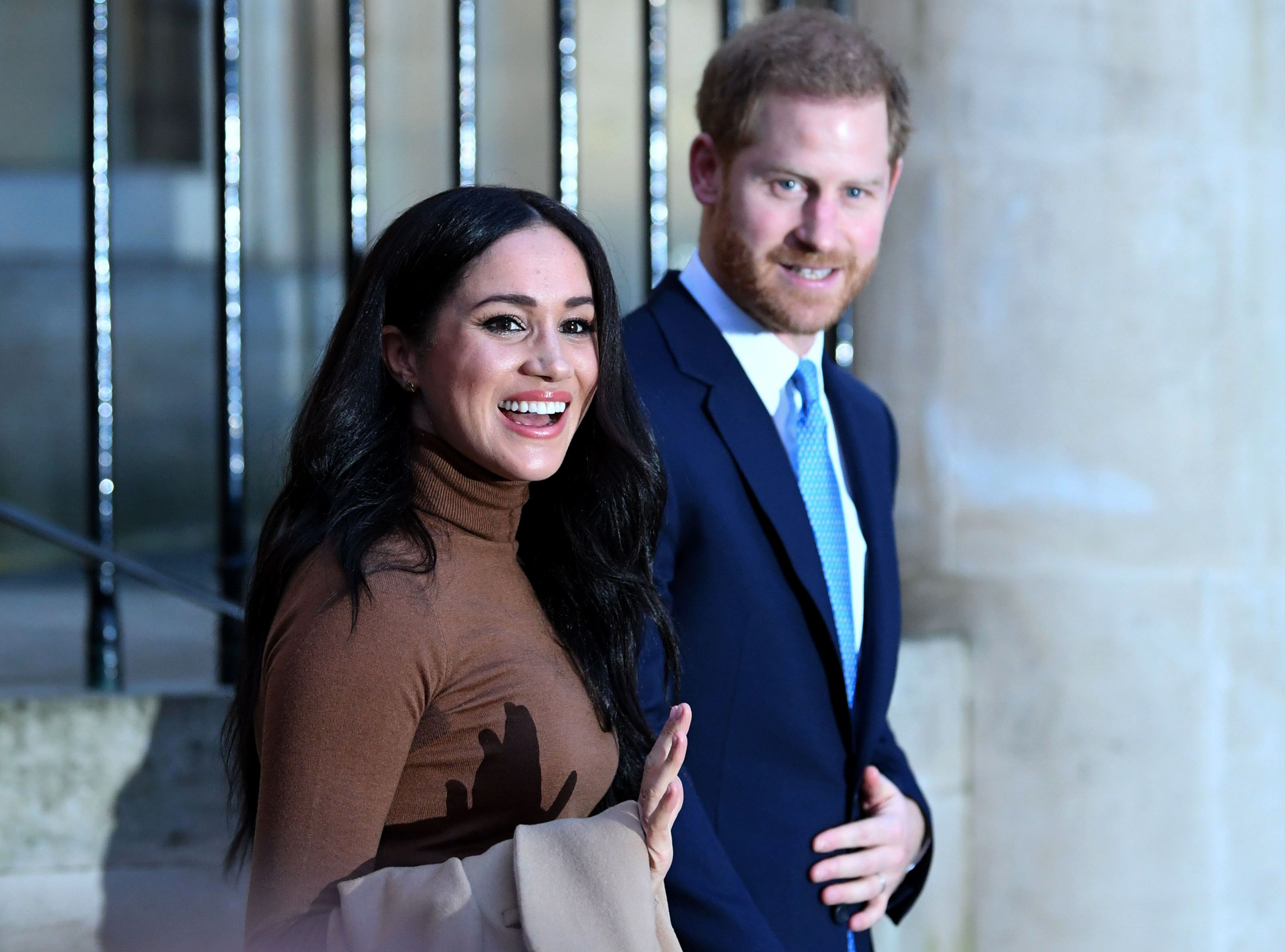 ---
The Duke and Duchess of Sussex have held on to their promise of making a positive contribution to society. On September 1, they honored 23rd anniversary of Princess Diana's passing. The couple spent some time in Assistance League's Preschool Learning Center in Los Angeles helping the students with a gardening task. 
"Everyone got their hands dirty digging holes for the new plants and seeds and making sure they were secure with enough soil," a insider shared with People. According to the publication, the pair assisted in planting petunias, California wildflowers, tomatoes, squash, sweet peas and more.
---
HOW DO THEY MAKE MONEY?
Daily Mail royal correspondent Rebecca English reported that the couple may be receiving payouts of $3 million a year from the Duchy of Cornwall - a private fund under the control of Prince Charles. Aside from that, Meghan's reported net worth is $6.5 million (5 million British pounds) from her work on the Suits.
Like many former television and film stars, she will likely also receive residuals from her seven seasons on that show. Harry inherited approximately 7 million British pounds ($9.2 million) from his late mother's estate. The salary Harry earned in the military was used to fund his charitable ventures over the years. 
---
Considering the fact the duo is working on charity activities, they have more than enough work to do although it's not enough to guarantee financial independence. But by stepping away from the royal family, they could, in theory, start charging a fee for speaking at public events or even monetizing their Instagram. 
Or maybe they will follow the Obamas' example? If Meghan wrote a memoir, it would certainly become a bestseller! She and Harry could also earn by making documentaries, or even a Netflix series. Why not try to beat Barack and Michelle with their eight-figure Netflix deal?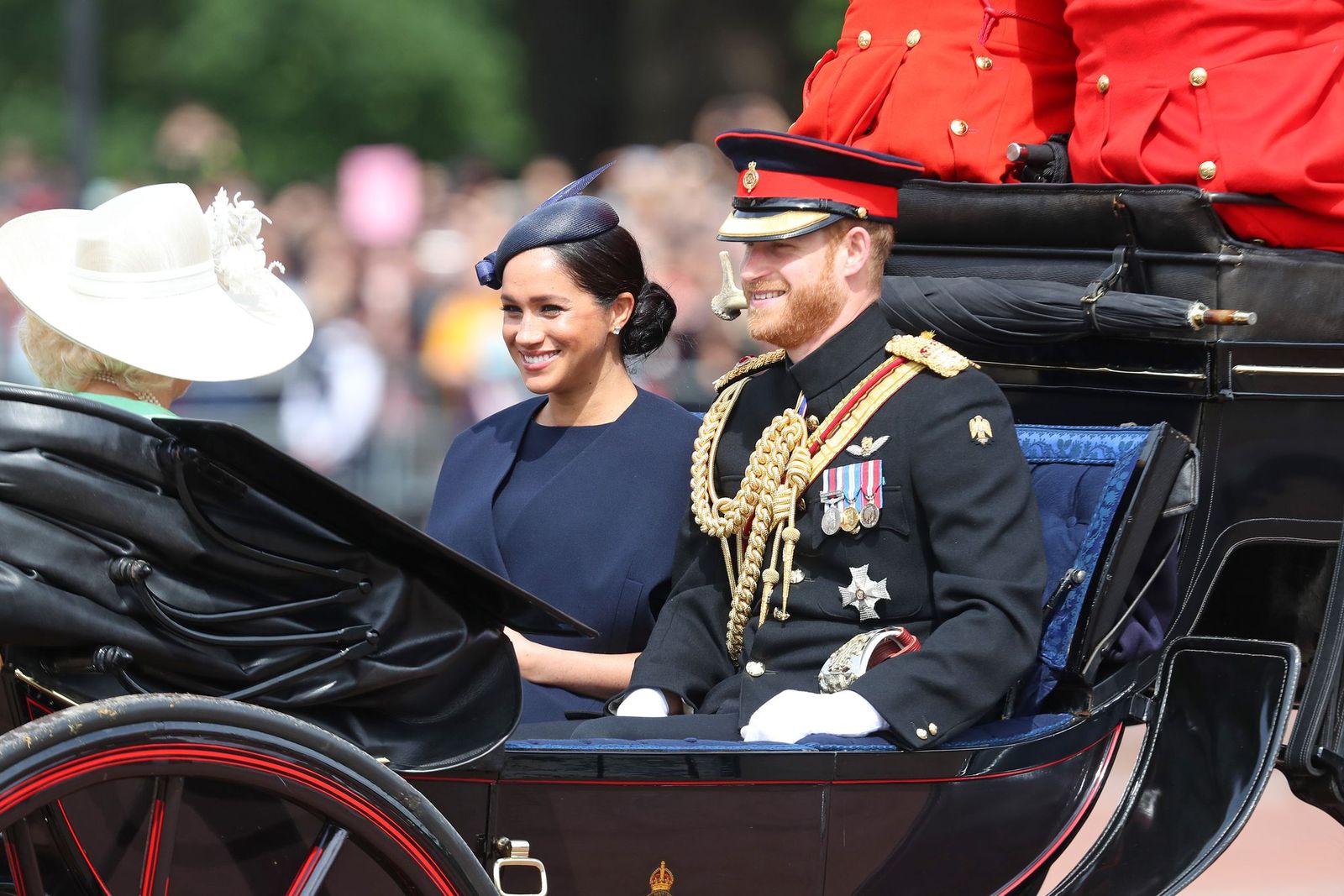 ---
DOES MEGHAN STILL HAVE AMBITIONS TO WORK IN THE FILM INDUSTRY?
Markle is reportedly looking forward to starting up her acting career. According to her agent Nick Collins, they are interested in an ensemble cast film to throw her back into the acting spotlight. The Duchess of Sussex also signed on to voice-over gig with Disney. Thanks to her husband's efforts as he was instrumental in making the career move happen. 
However, she aspires to act in a superhero movie role such as those of fellow actresses Scarlett Johansson and Jessica Alba. As for whether royal followers and fans are ready to see the Duchess on the silver screen, it's still quite unclear, which is why she and her agent want to start her off with a role in an ensemble cast.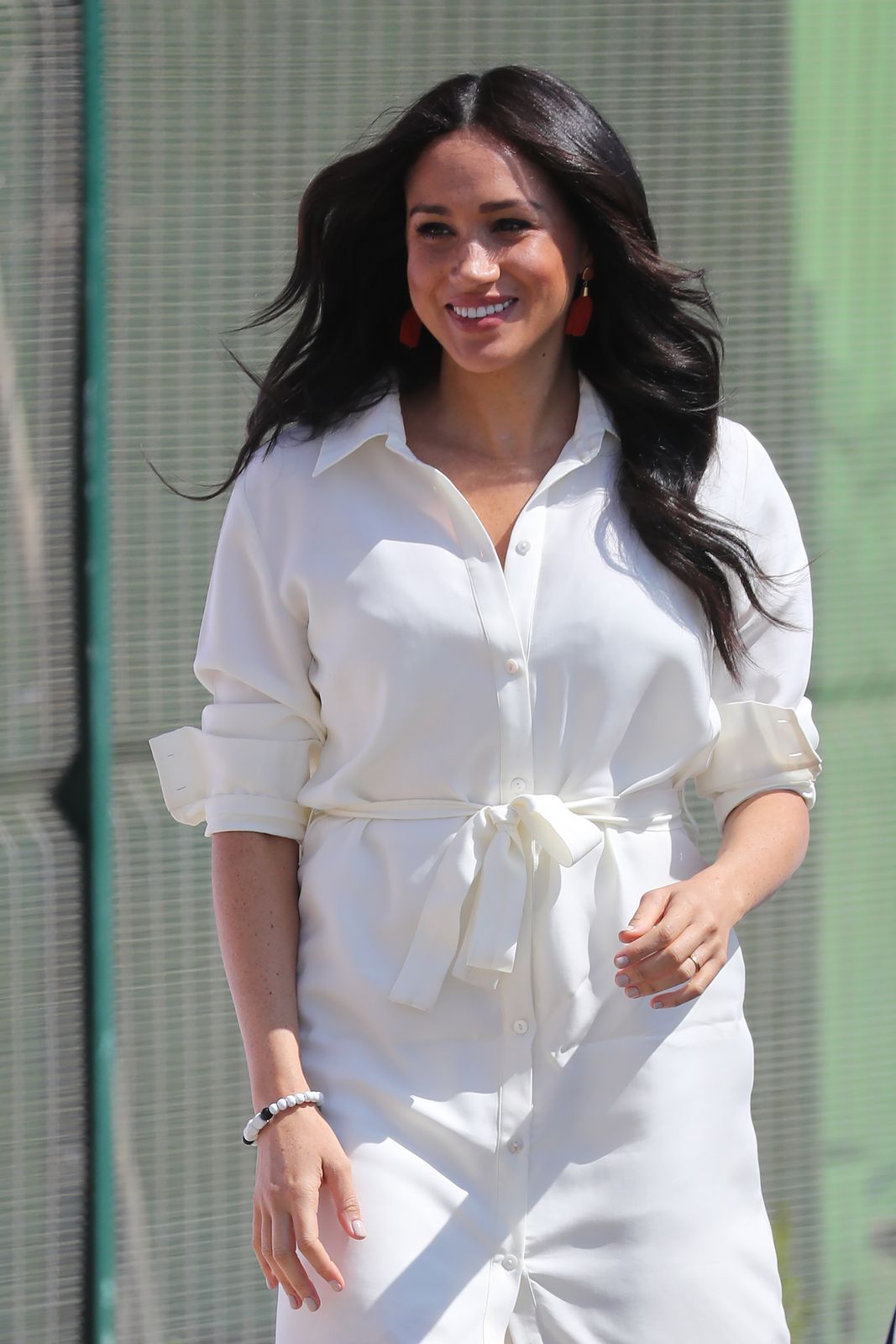 ---
BEHIND THE NETFLIX DEAL
The pair has reached an agreement with the streaming company Netflix to create exclusive programming for the online platform. The Duke and Duchess of Sussex may even appear in a few of the projects. The head of Netflix Ted Sarandos stated he was "incredibly proud" of the duo and their decision to make the platform "their creative home."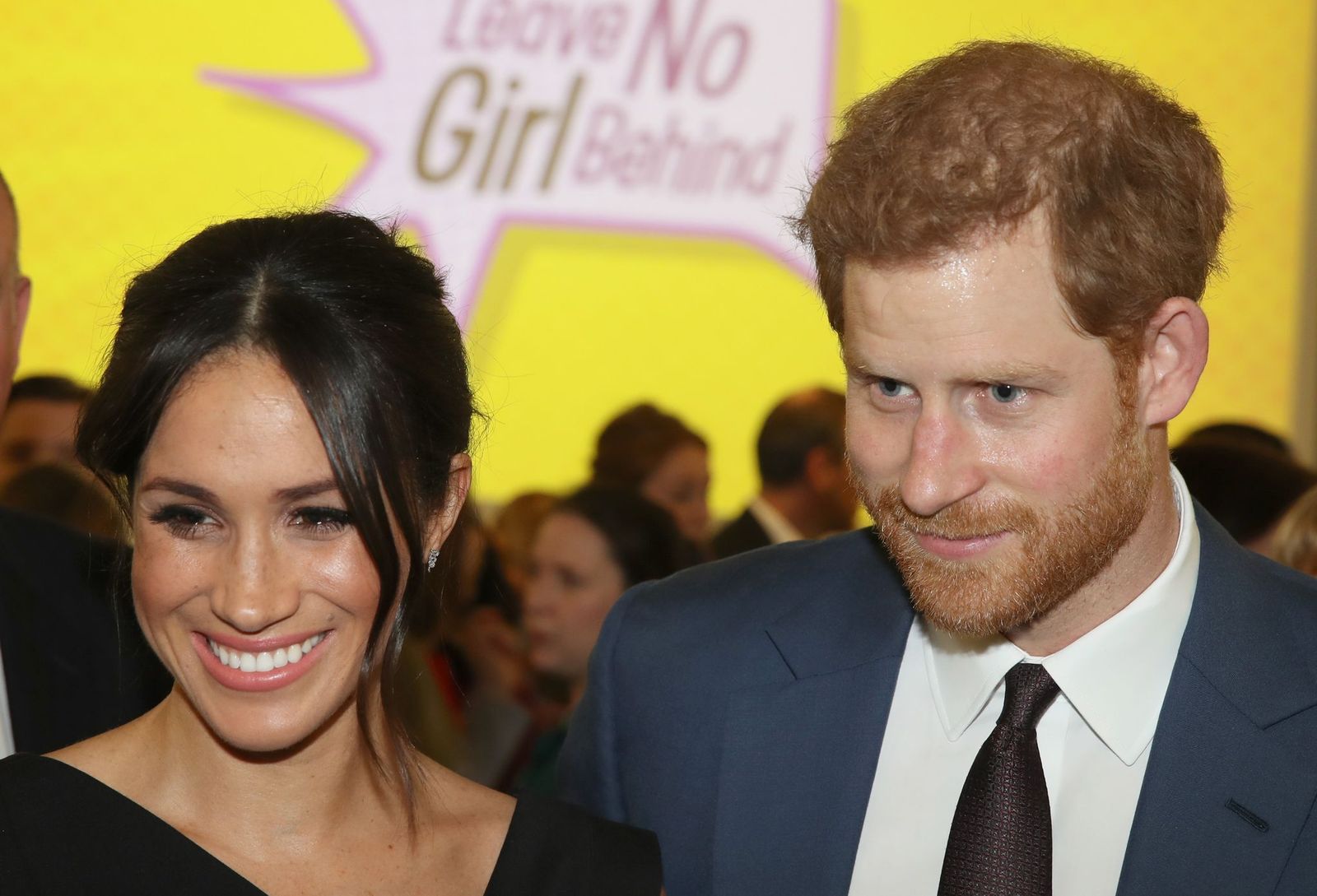 ---
"Our focus will be on creating content that informs but also gives hope," Prince Harry and wife Meghan stated about their new venture. "As new parents, making inspirational family programming is also important to us," they added. The former royal couple is reportedly excited about their new roles as producers. 
Meghan and Harry have started their own production company, although the name has not been released yet. Deadline reports that the couple has already begun developing various projects, among those being, "an innovative nature docu-series and an animated series that celebrates inspiring women."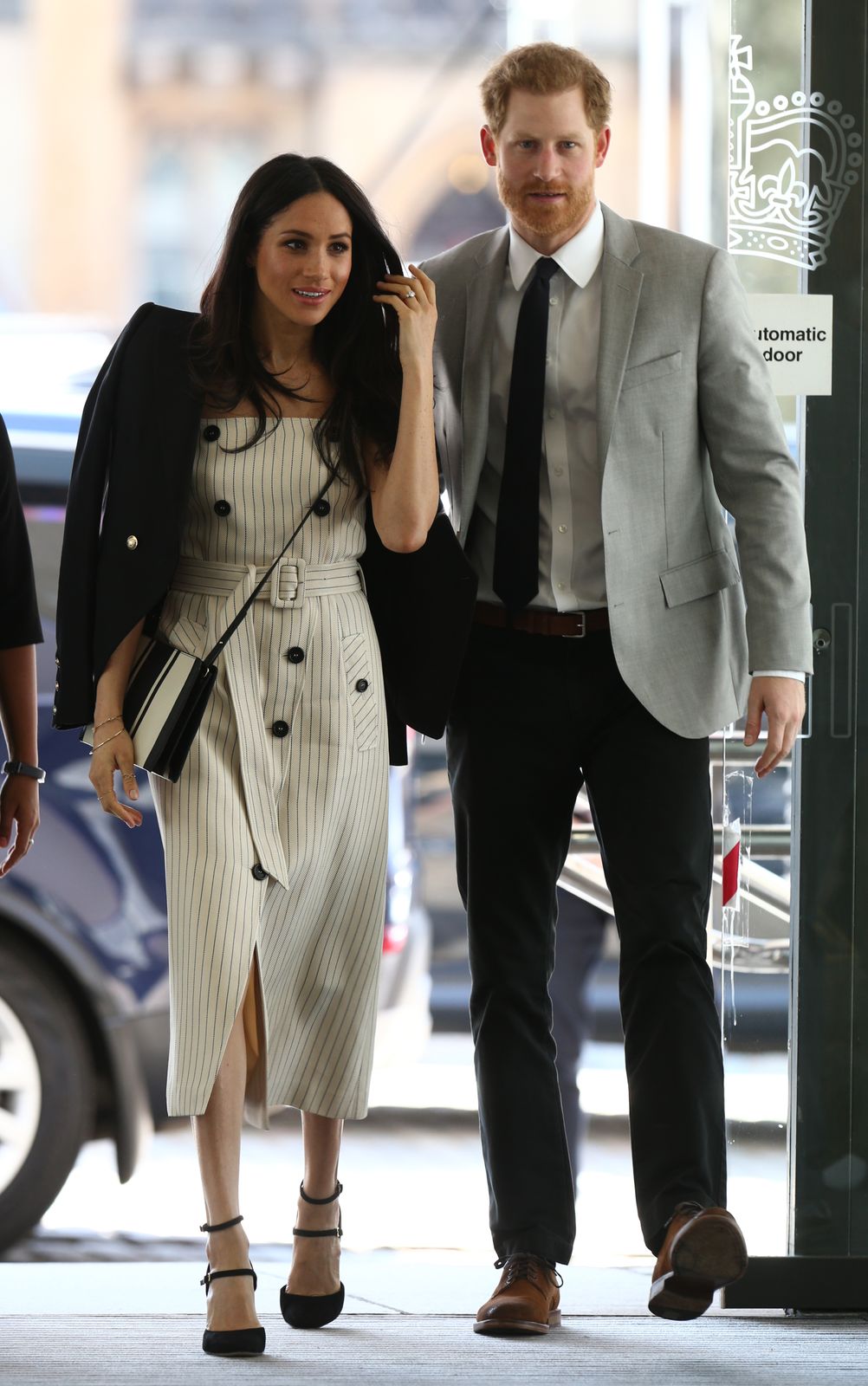 ---
WHAT ABOUT THEIR SOCIAL MEDIA ACCOUNTS?
Meghan and Harry's social media has been removed from the Royal Family's verified pages. The Sussex Royal Instagram page does not appear alongside the other royal members' social pages. The couple was also forced to stop using the Sussex Royal name as the Queen told them they could no longer use "royal" in their branding.
The Duke and Duchess of Sussex's Instagram had 11.3 million followers but the number has dropped by 500000 since the couples split from the monarch. The account still remains online however, it is inactive according to a spokesperson of the Duke and Duchess. 
---
DO THEY PLAN ON HAVING MORE CHILDREN?
Meghan and Prince Harry certainly have plans to have another child. Earlier this year, US Weekly reported that the couple was discussing the possibility of a second-born in 2020. It has also been reported that just after a day of Archie's, Markle was excited about expanding their family. 
---
Sources close to the couple suggest that Harry is more than ready to be a brand new father again. They explained: "He's always enthusiastic with children, and now he will have his own little world that he has dreamed of for a long time." So, there may be a sibling for Archie sooner than expected.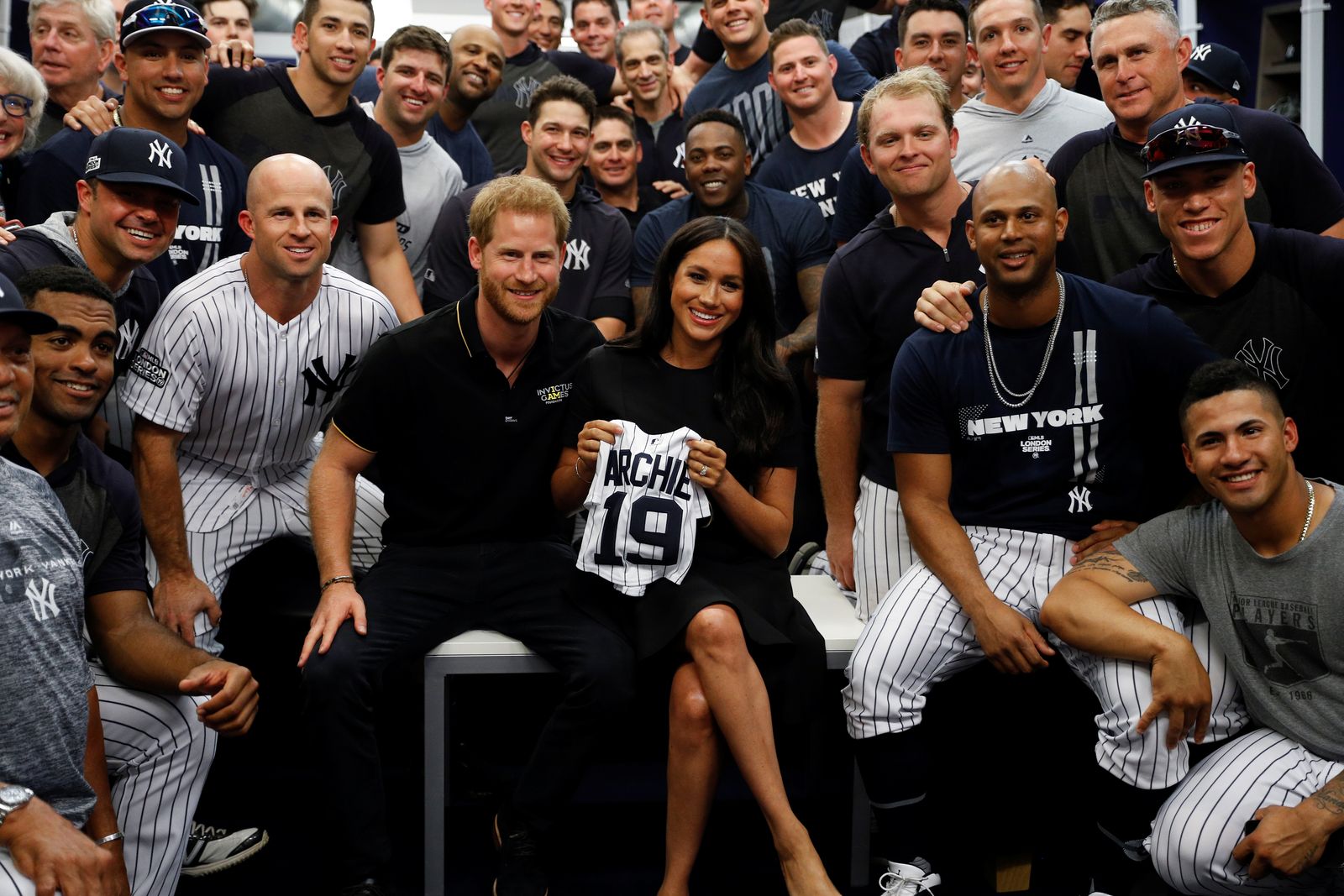 ---
WHAT DID THE BIOGRAPHY REVEAL ABOUT THEIR LIFE?
The biography, Finding Freedom was released in August 2020. The highly anticipated book caused quite stir as it sought to reveal the truth behind the controversies that have faced the British royal family since Meghan Markle joined the clan.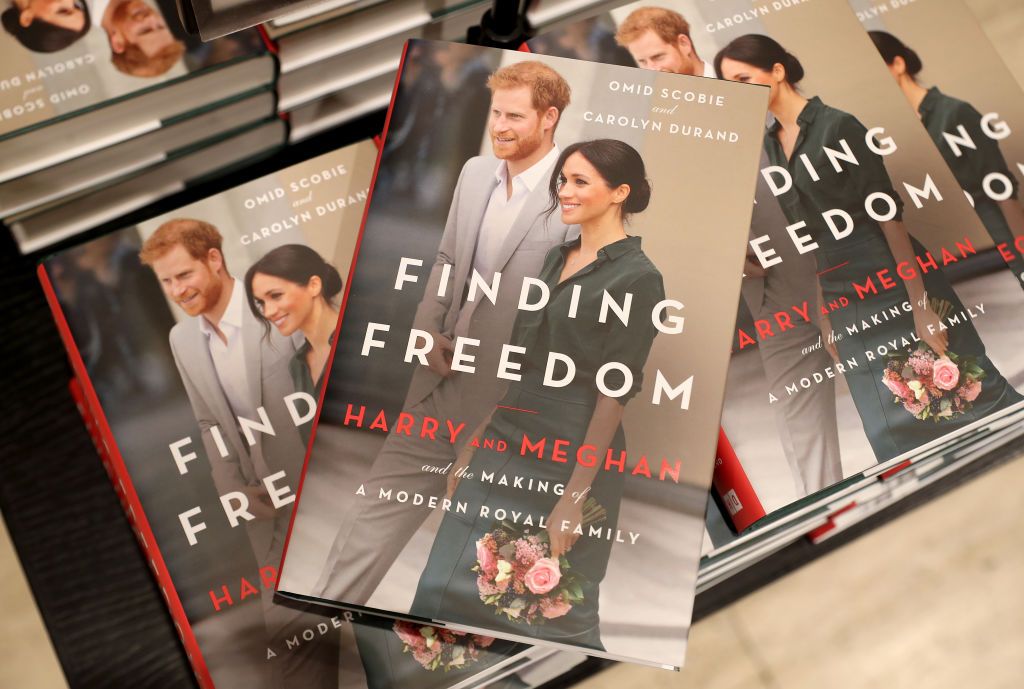 ---
The biography was reportedly written with no input from the Duke and Duchess of Sussex themselves. The tantalizing page-turner divulged that they were secretly engaged for a while. Yes, Finding Freedom notes that Harry had already popped the question when the pair made their first public appearance at the Invictus Games.
Their public debut came after almost a year of dating! How did Meghan and William's first meeting go? Well, she was understandably nervous and ready to be "grilled" by William, who's notoriously protective of his younger brother. So imagine her delight when William welcomed her with open arms. He said:
"I was looking forward to meeting the girl who has put that silly grin on my brother's face."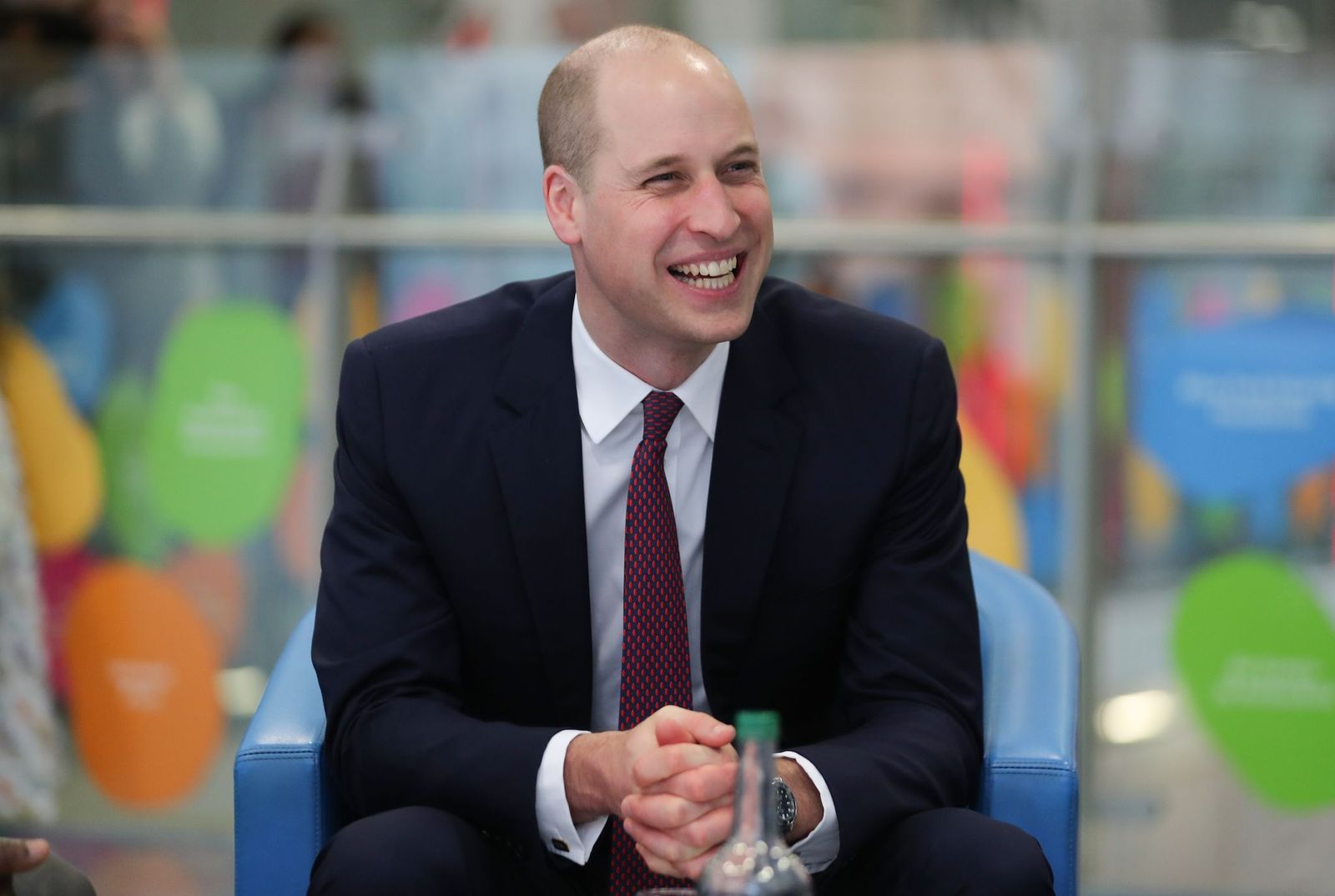 ---
The biography suggests that Prince William adopted the caring, older-brother role when he advised Harry to not rush his relationship with Meghan. Sadly, the sentiment didn't go down well with Harry, especially when William said:
"Take as much time as you need to get to know this girl."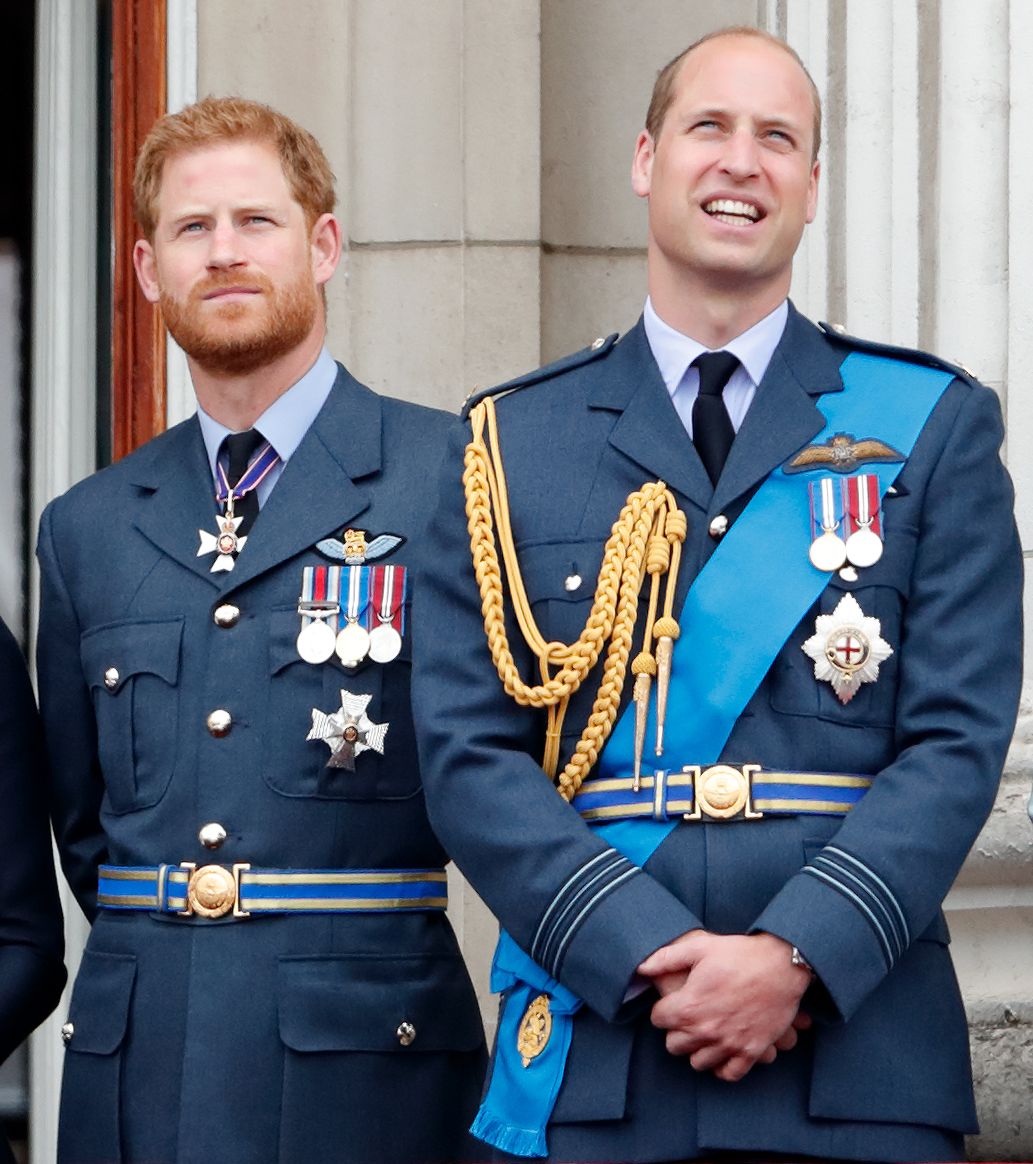 ---
The phrase "this girl" infuriated Harry, who thought his brother was being condescending and snobbish. The result of this fight? A deep and far-reaching rift between the two princes! Uncle Harry lost touch with his beloved kid niece and nephews. Harry visited less, and Kate and William's invitations stopped.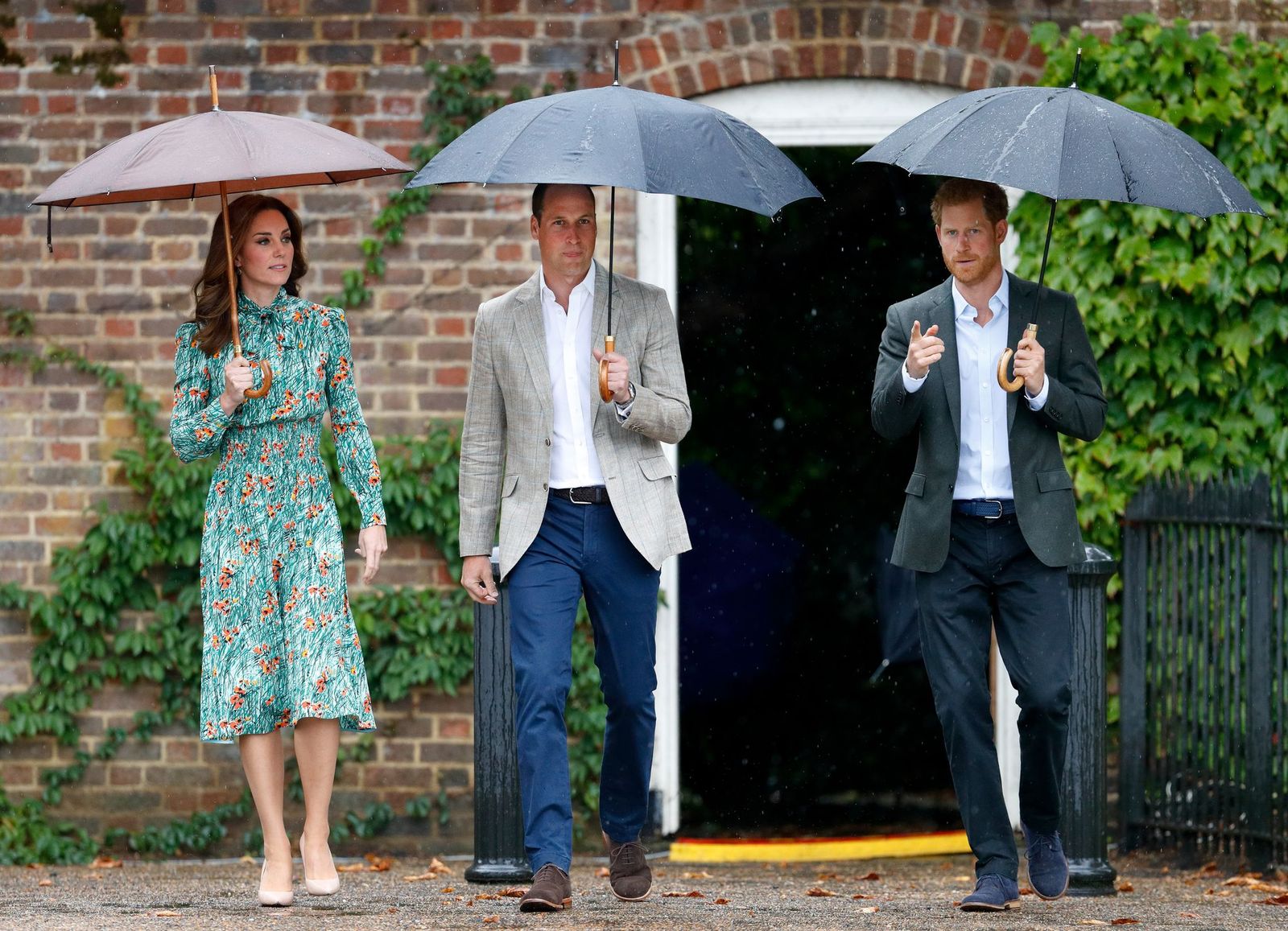 ---
How did Markle and the Duchess of Cambridge's first meeting go? Well,Finding Freedom explains that Kate wasn't overly welcoming, BUT that this is to be expected since she's known to be an "extremely guarded person". No surprises there – with the media always looking to find dirt on the royal family, trust into the inner circle needs to be earned, right?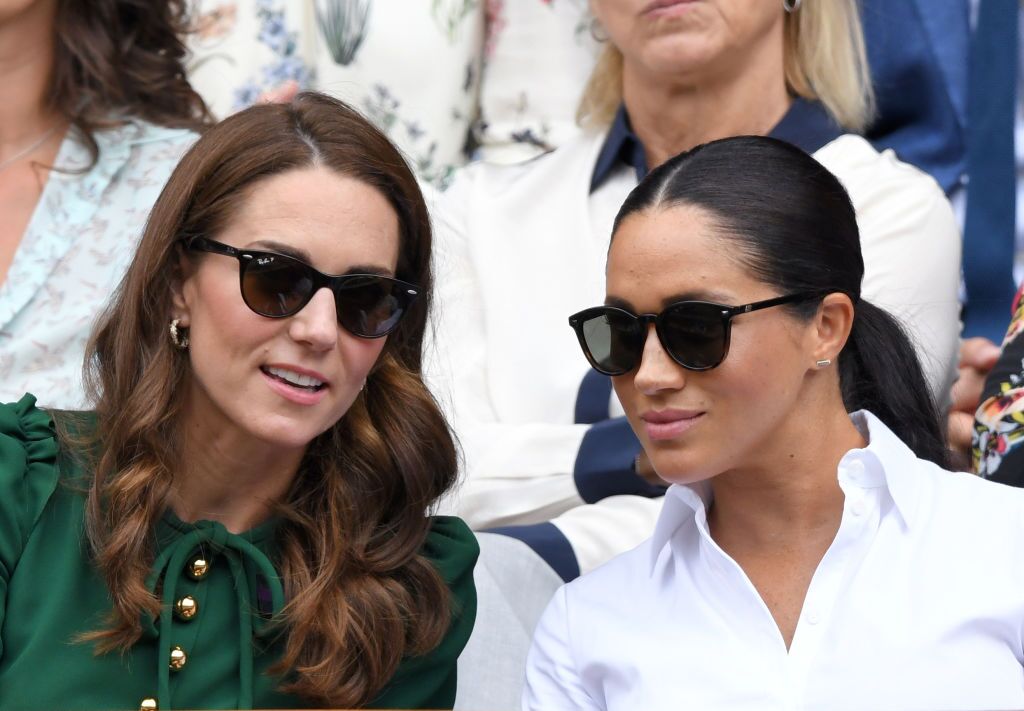 ---
As they got to know each other, things got slightly more relaxed. Oh, and apparently Markle's birthday gift to Kate - a soft leather Smythson notebook - sealed the deal. Of course, it also didn't hurt that Meghan absolutely adores Princess Charlotte!
Sadly, though, the authors of "Finding Freedom" suggest that: "The two duchesses' relationship had struggled to move past the distant politeness of when they first met." The book goes on to say that this distance is indicative of a larger issue within the royal family (more specifically, the conflict between Harry and the institution).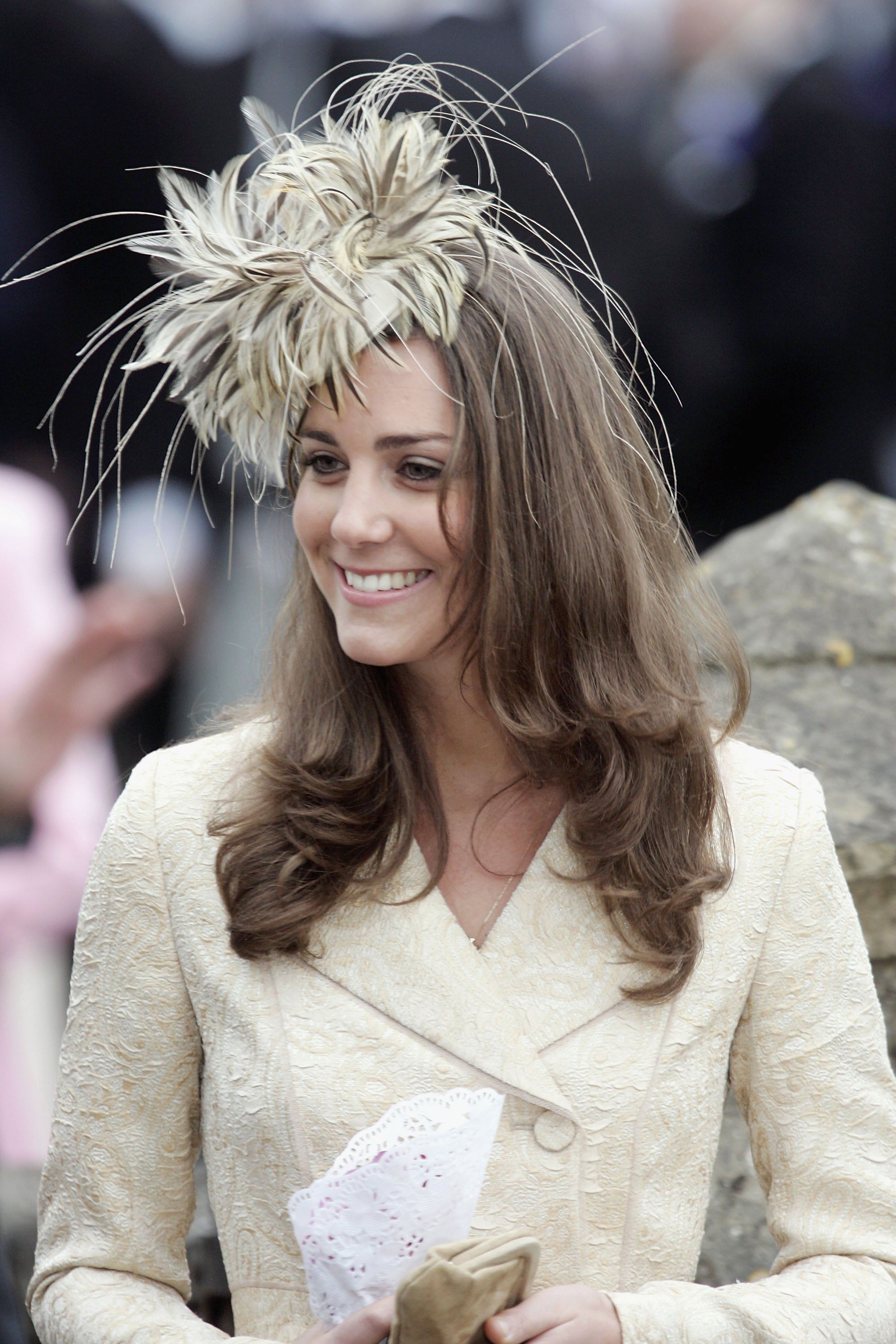 ---
By the way, it seems the tabloids were once again meddling in matters they shouldn't have. If you recall, there was a huge media commotion about Markle making Middleton cry in the lead-up to the royal wedding in 2018. Apparently, Meghan had "strict demands for Princess Charlotte's bridesmaid's dress". True, or false? False!
"Finding Freedom" claims that a palace aid may have been responsible for spreading this false tale. A source has since revealed that "there were no tears from anyone" – it was just a typical fitting with kids being kids. Now, why would someone leak untrue rumors like this!
And that's not the only false story debunked in the book. In short, the real story about Meghan's wedding tiara is far less dramatic than claimed. In truth, Meghan loved her tiara and there were no major hassles worth knowing. However, the biography reveals a few other real-life family dramas that played off!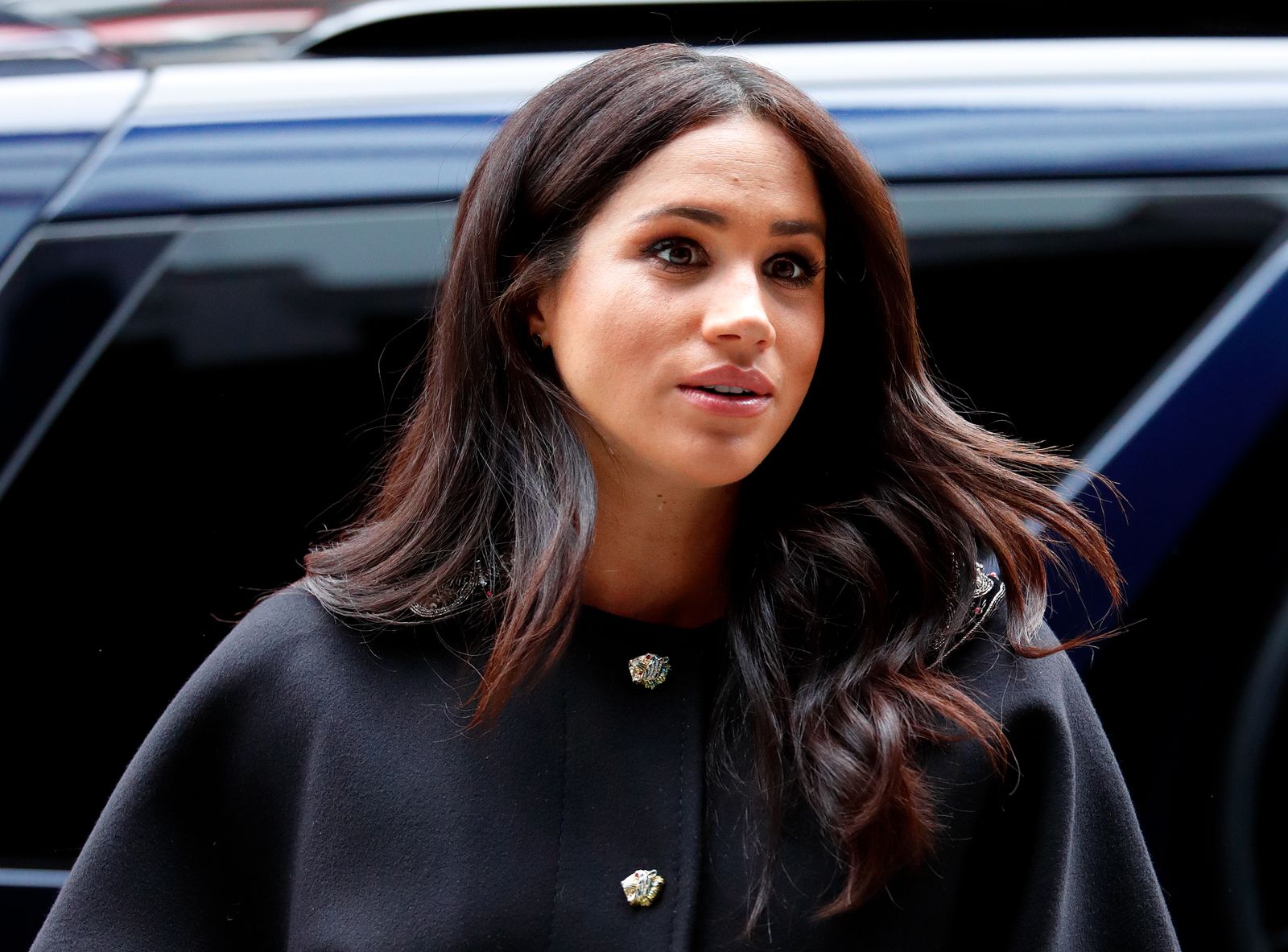 ---
The biography also cleared up more misinformation about Markle and the Queen's relationship. According to the book, the Queen and Markle were on good terms since their first meeting. In fact, the first meeting went so well that they ran over the planned time slot.
On the Royal Train on the way to their first official joint engagement, "the Queen was wonderful, warm, and generous towards the new duchess". So much so that the royal grandmother-in-law gifted the young Markle an elegant pair of earrings before they disembarked the train.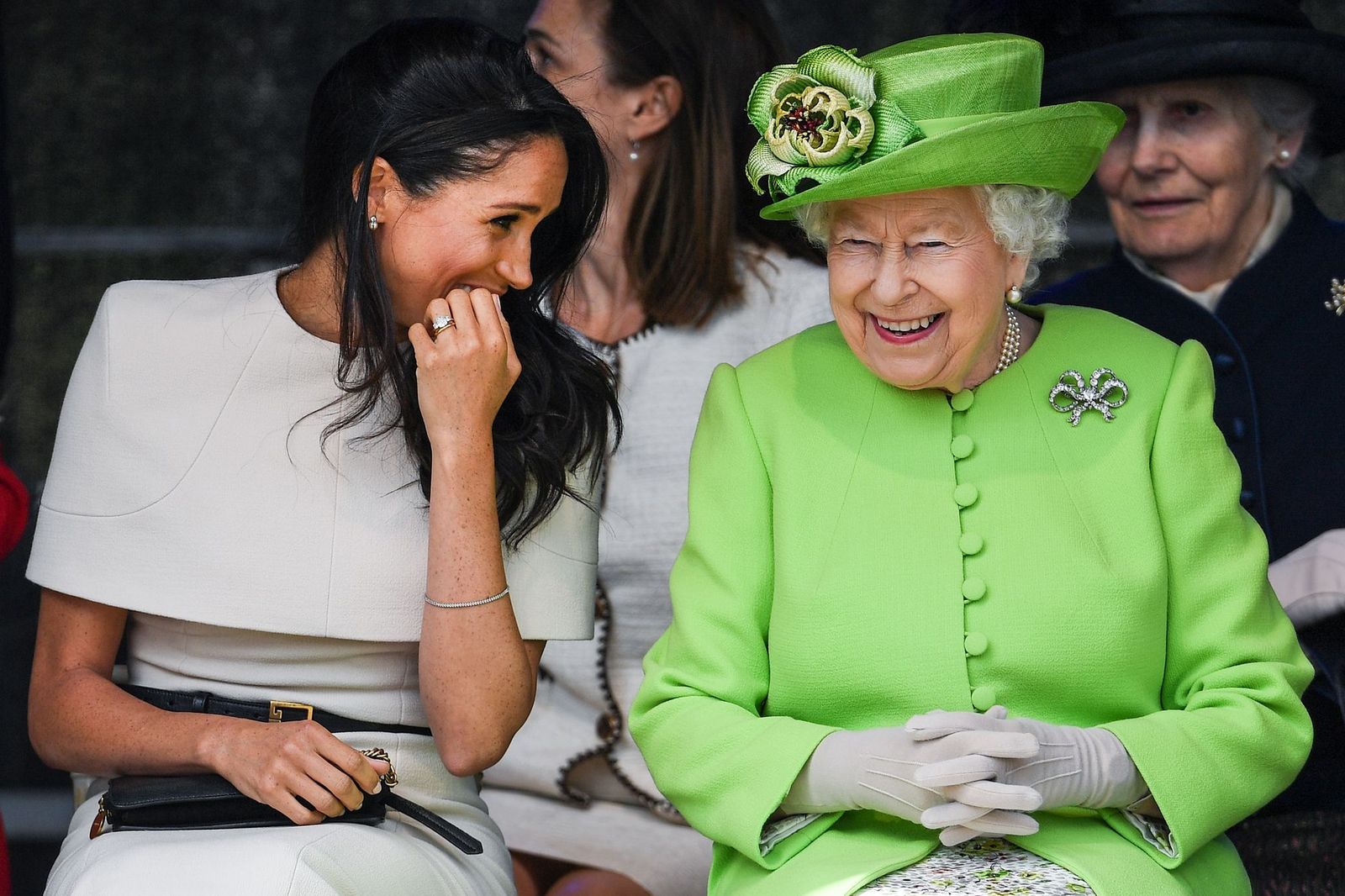 ---
On that note, it's understandable that the Queen was shocked at learning the news of their royal exit. Regardless, she has since made it abundantly clear that "they can come back whenever they want when they're ready." She also reminded Harry that she'll always support him, no matter what.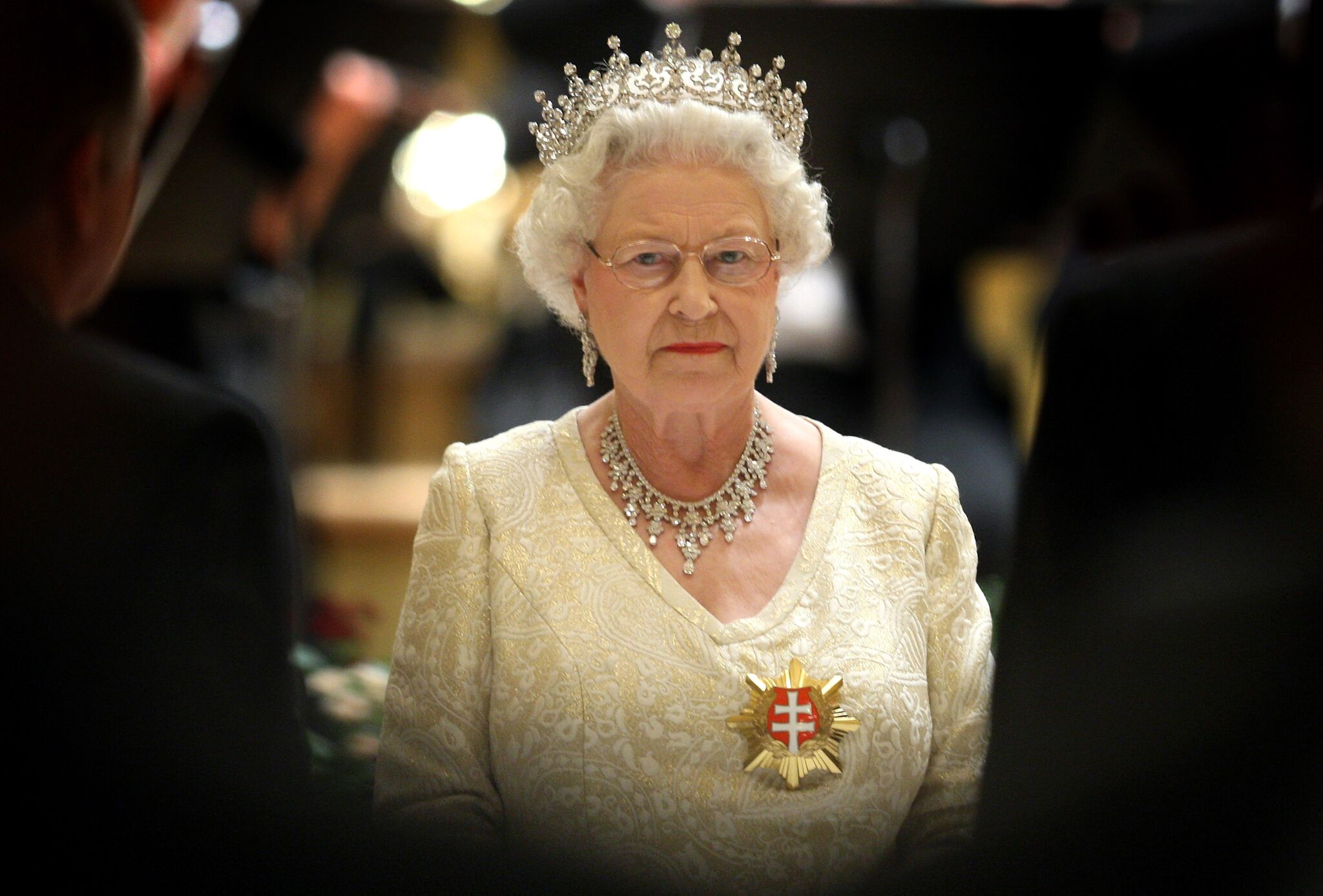 ---
So, what's Markle's relationship with Prince Charles like? The book quotes a close friend of Markle: "[She] found such a supportive and loving father in Charles". She sees him as a "second father". In turn, it seems Prince Charles really likes Meghan. One of his friends revealed that he admires Meghan's personality.
"She's a sassy, confident, beautiful American", the Prince said. This, of course, is contradictory to media reports which claimed the two had tension - and that Charles' nickname for Meghan was "Tungsten", which means "tough and unbending". Sounds like the nickname was taken out of context, wouldn't you think?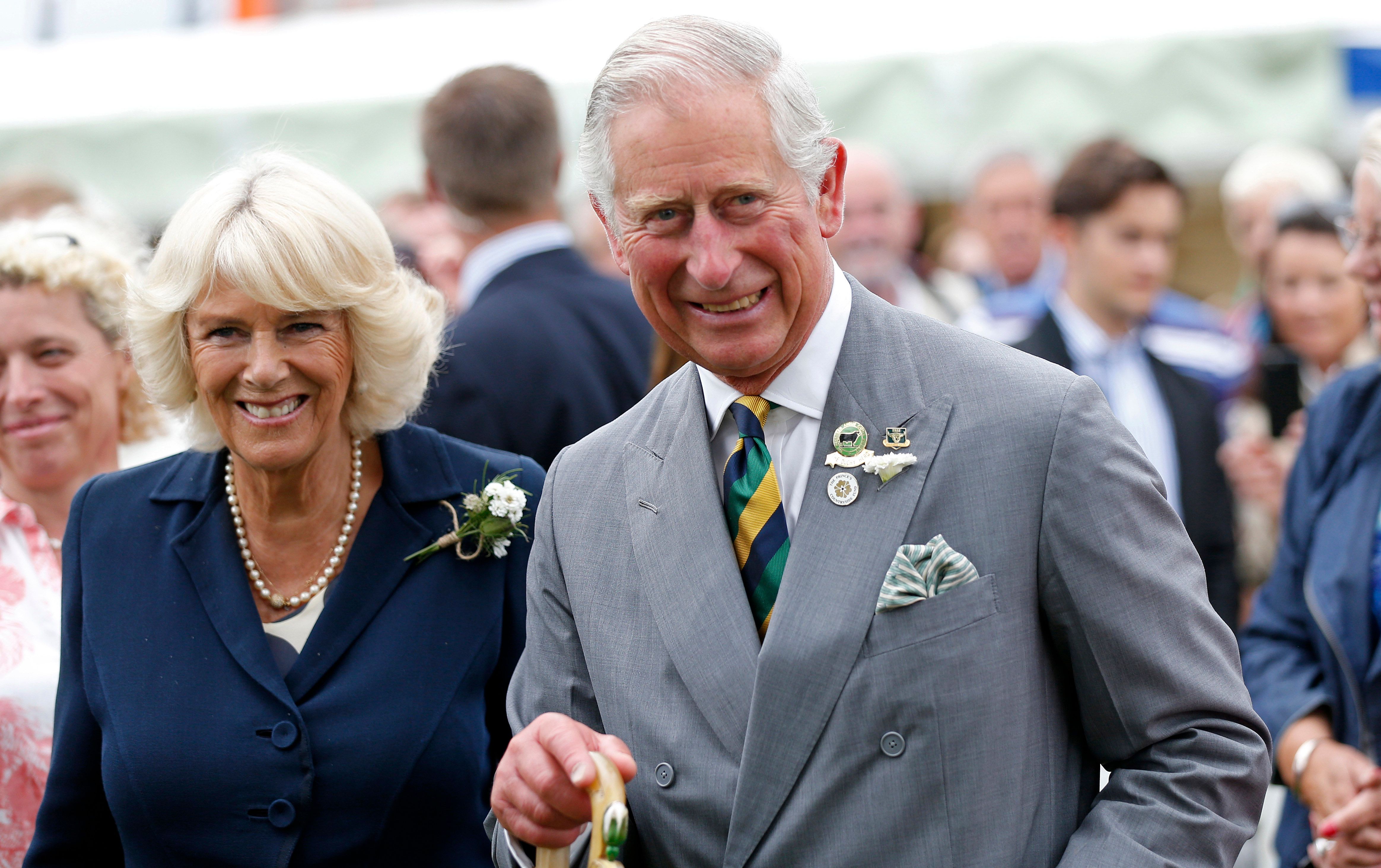 ---
WILL THEY RETURN TO THE UK?
It is unclear when Prince Harry and Meghan will return to the UK due to travel restrictions caused by the pandemic. However, they are welcome to do so. According to the Finding Freedom biographer Omid Scobie, the couple is expected to travel back to the UK to resume their charity activities once lockdown regulations ease up.
---
CAN MEGHAN AND HARRY CHANGE THEIR MIND?
According to some sources, Queen Elizabeth told the couple they would be able to return to their Royal duties within a 12-month period. Another source shared "[Prince Harry] was adamantly opposed to the review process.", and that he didn't want that the media to quote these pieces of information, as it could suggest that the couple might change their mind.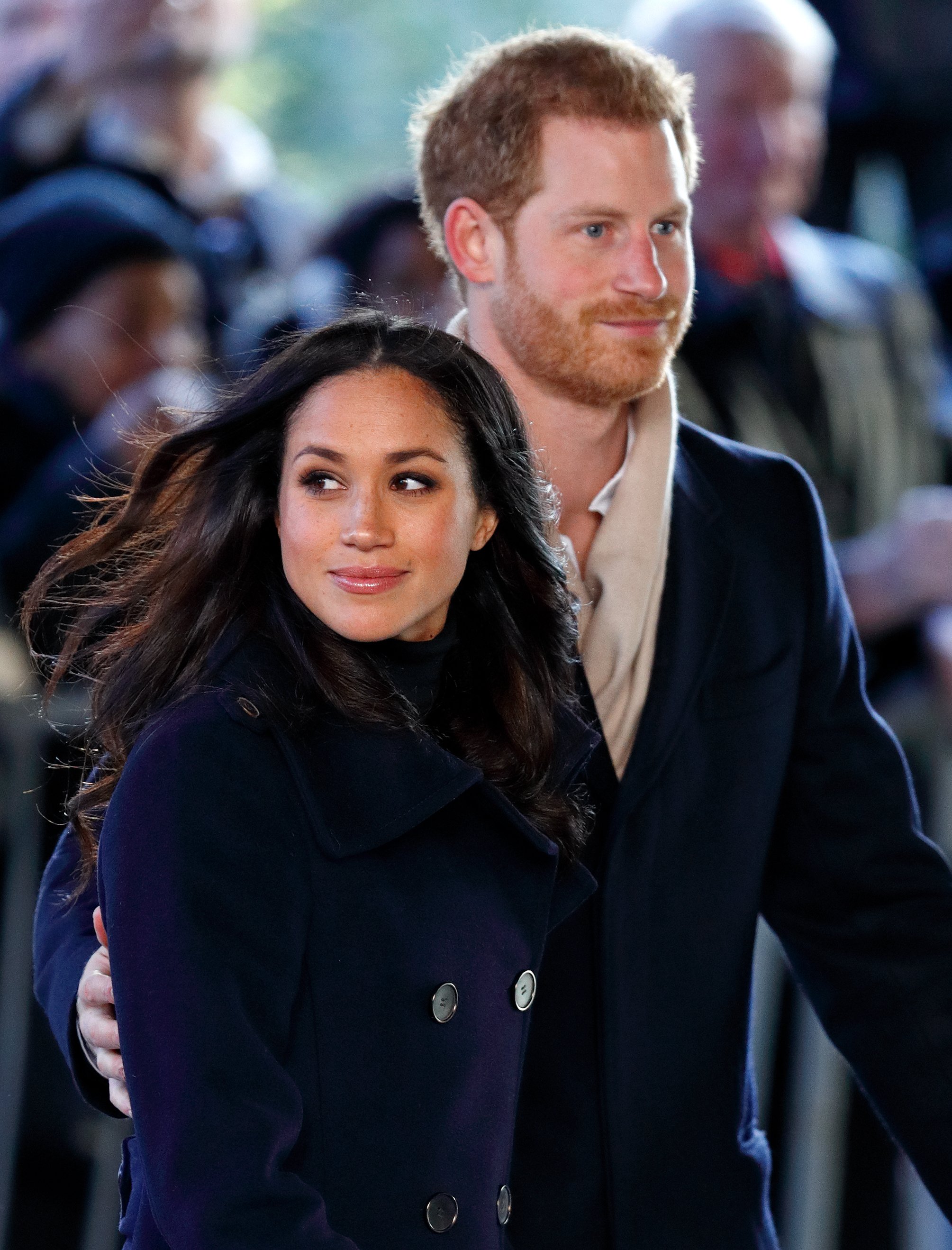 ---
"Do I rule out them taking on roles for the family in the future? Absolutely not. But a full-scale return soon is not likely. That is not down to animosity... they have not yet reached what they were seeking to do." a source close to the couple shared. The Sussexes are yet to find the peace they were looking for.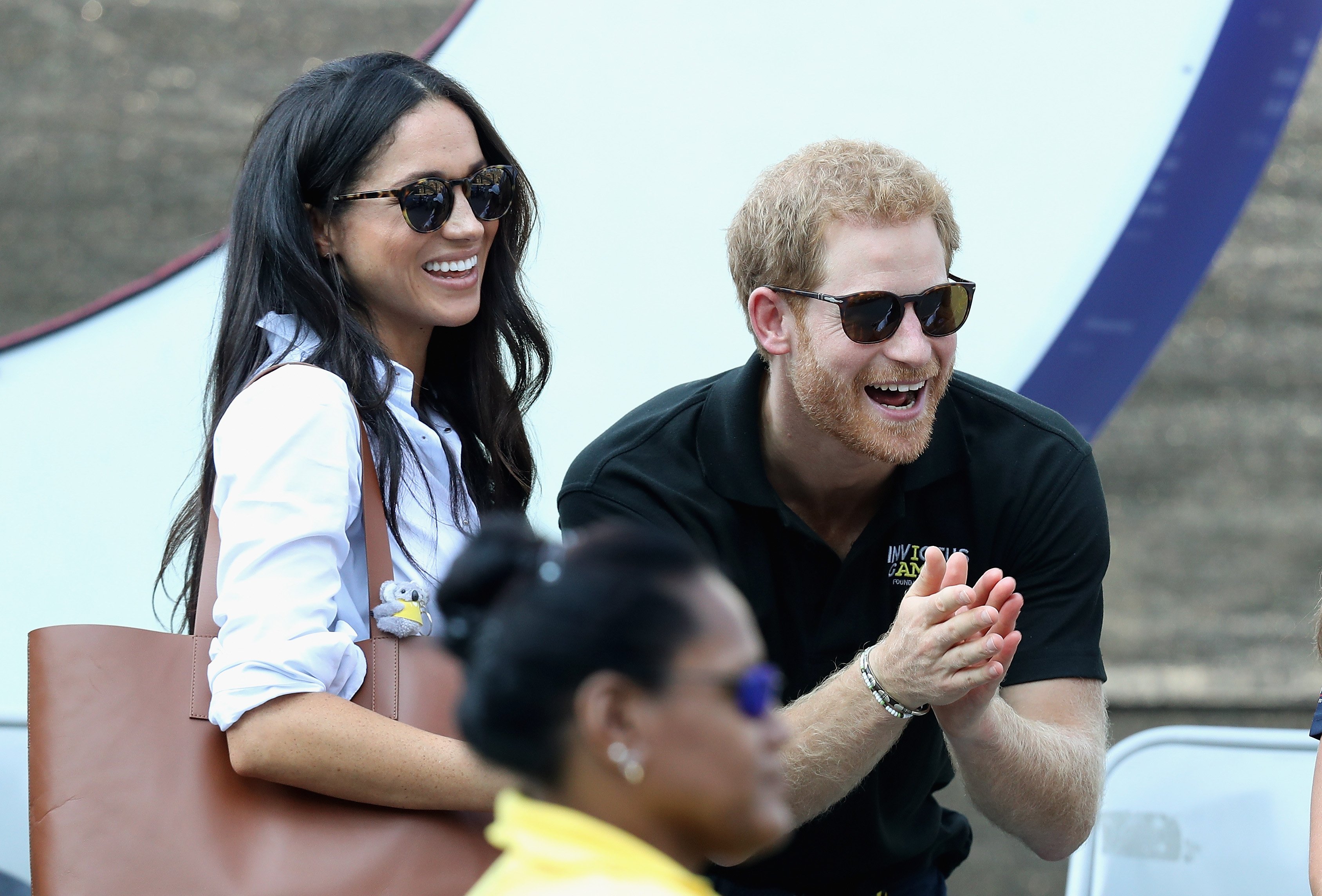 ---
According to the biographic book "Finding Freedom", Queen Elizabeth asked Prince Harry to meet her at Windsor Castle, where she assured him that he and Meghan had her support. In the reporting is stated that the Queen indicated that they could return to the fold whenever they wanted.
"[...] the Queen made it clear to Harry that she would always support him in whatever he decided to do[...]their conversation was also a reminder that should he and Meghan ever want to return to their roles, they were always welcome." the Times reported.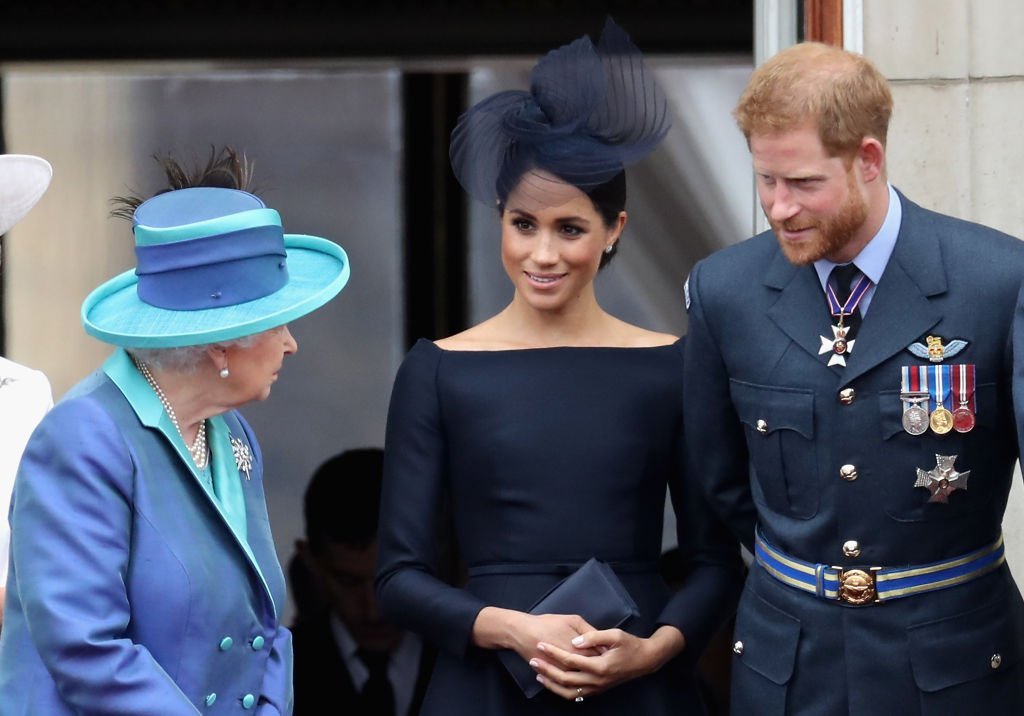 ---
MEGXIT: HOW IT ALL STARTED
The Duke and Duchess of Sussex shocked the world with an official "we're done" announcement via their Instagram in January this year. Of course, this shocking news keeps making headlines, but was the couple's resignation really unexpected? 
Meghan and Harry have long been showing signs of their possible separation from the monarchy. Do you remember their not-so-traditional wedding and how they refused to give their son, Archie, a courtesy title? The couple also split from Kensington Palace, setting up their own official household at Buckingham Palace. They had a separate head of communications and their own @sussexroyal Instagram account.