NCIS: 21 Behind-the-Scenes Facts
With 17 seasons on the air, NCIS behind the scenes secrets are even more intriguing than the series itself! There's surprising familial connections, Cote de Pablo may not be Israeli, like her character Ziva, and Michael Weatherly's own family history is very similar to DiNozzo's. Read more to find out the details. 
---
#1. SCOTT BALUKA AND JENNIFER ANISTON WERE CONSIDERED FOR THE SHOW
Can you imagine someone else who could play Gibbs instead of Mark Harmon? Originally, the show's creator wanted to offer the role to Scott Bakula or Don Johnson. There was even a time when Harrison Ford was also on the shortlist!
---
By the way, in the very first episode of NCIS, Mark Harmon alluded to this fact, dropping Ford's name and the movie he was in, 'Air Force One'. And he wasn't the only A-lister who could have gotten a role in this hit series: Jennifer Aniston almost played Kate!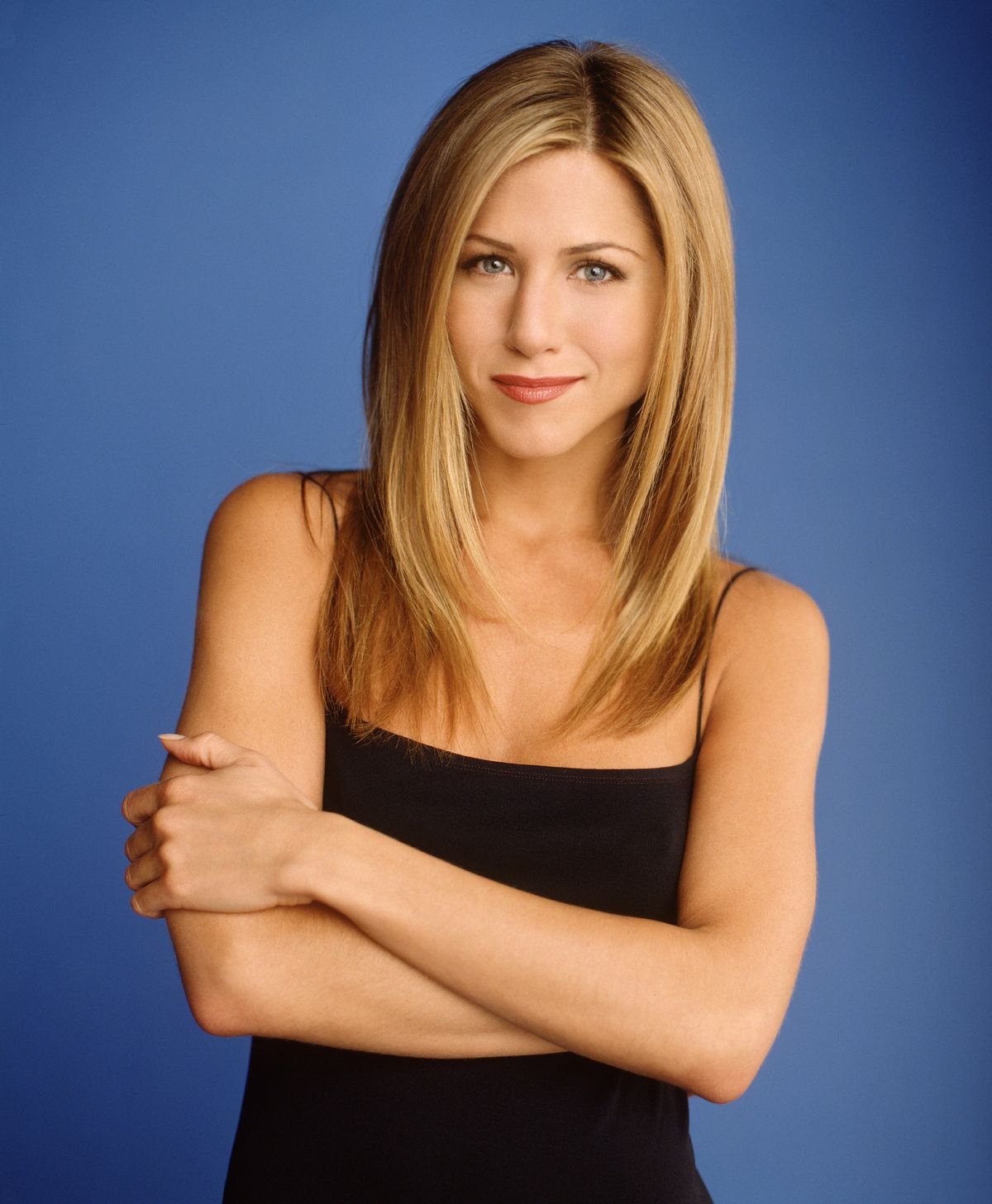 ---
The actress was actually up for a part, but, at that time she wasn't done shooting the final season of Friends yet. NCIS would have had to postpone production by at least one year, so Agent Caitlin Todd was eventually portrayed by Sasha Alexander.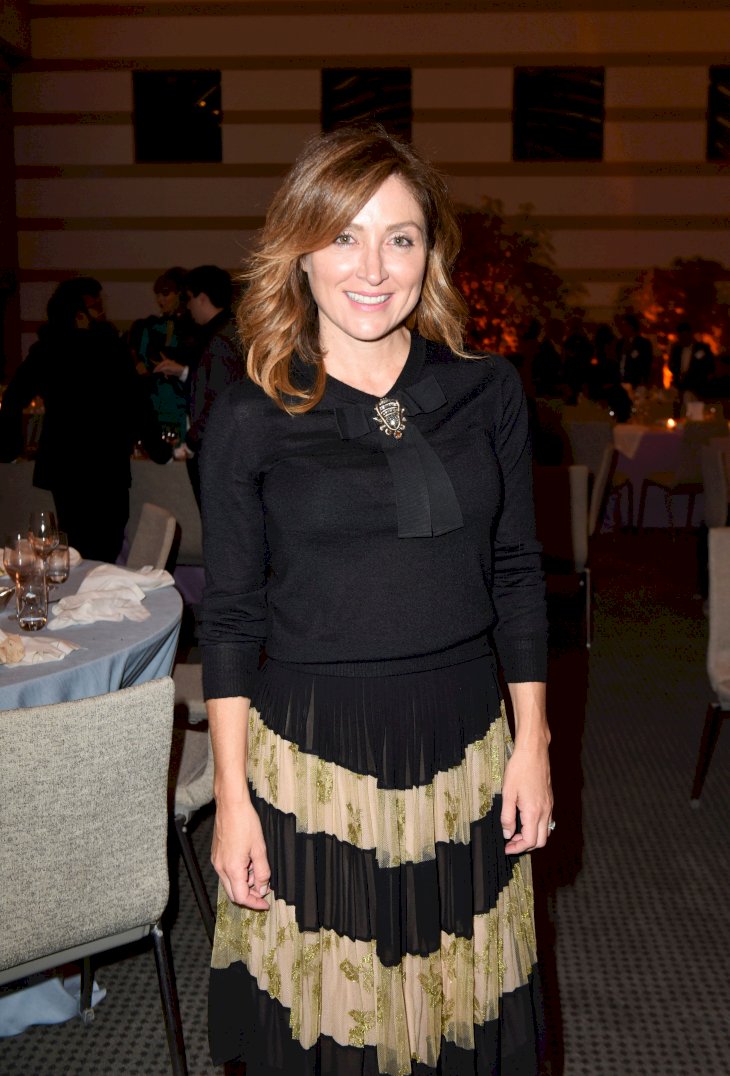 ---
#2. MARK HARMON WAS TOO GOOD-LOOKING
It turns out that Bellisario remembered him from his earlier roles, and he didn't feel that such a good-looking man would fit in. And only after seeing Harmon in his then-newest role on The West Wing, where he portrayed a stoic Secret Service agent, was Bellisario convinced he could do it.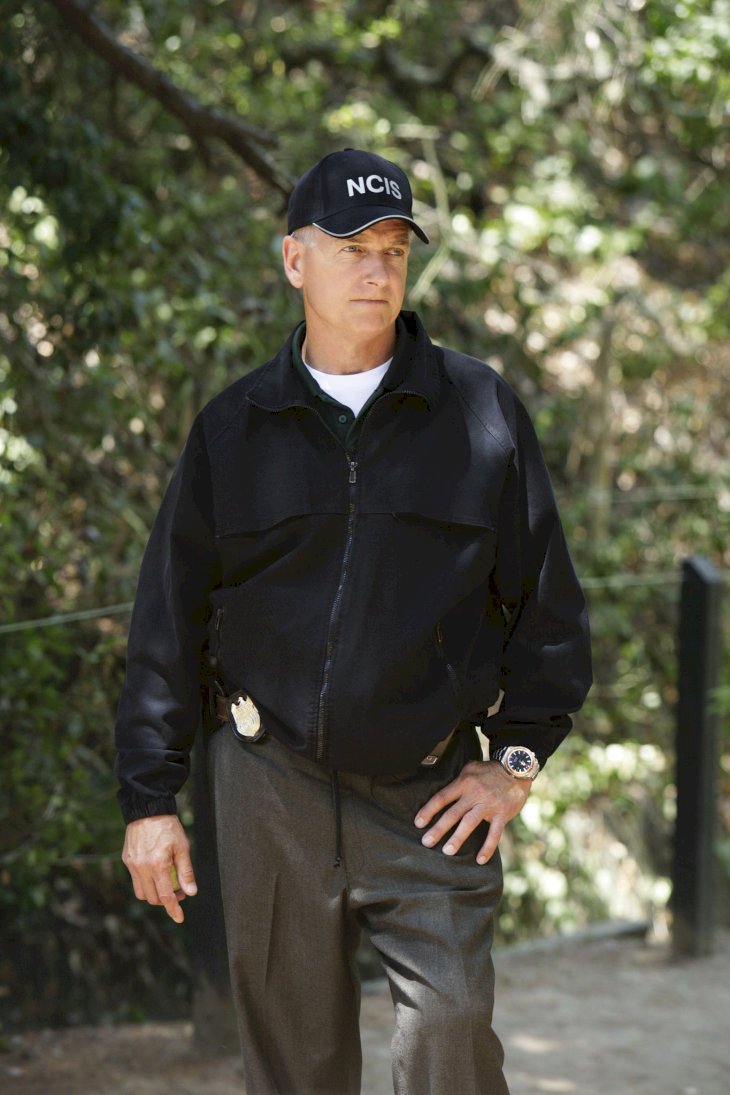 ---

"What I saw was a very controlled presence, a quiet strength," he told Entertainment. "That's what I was looking for."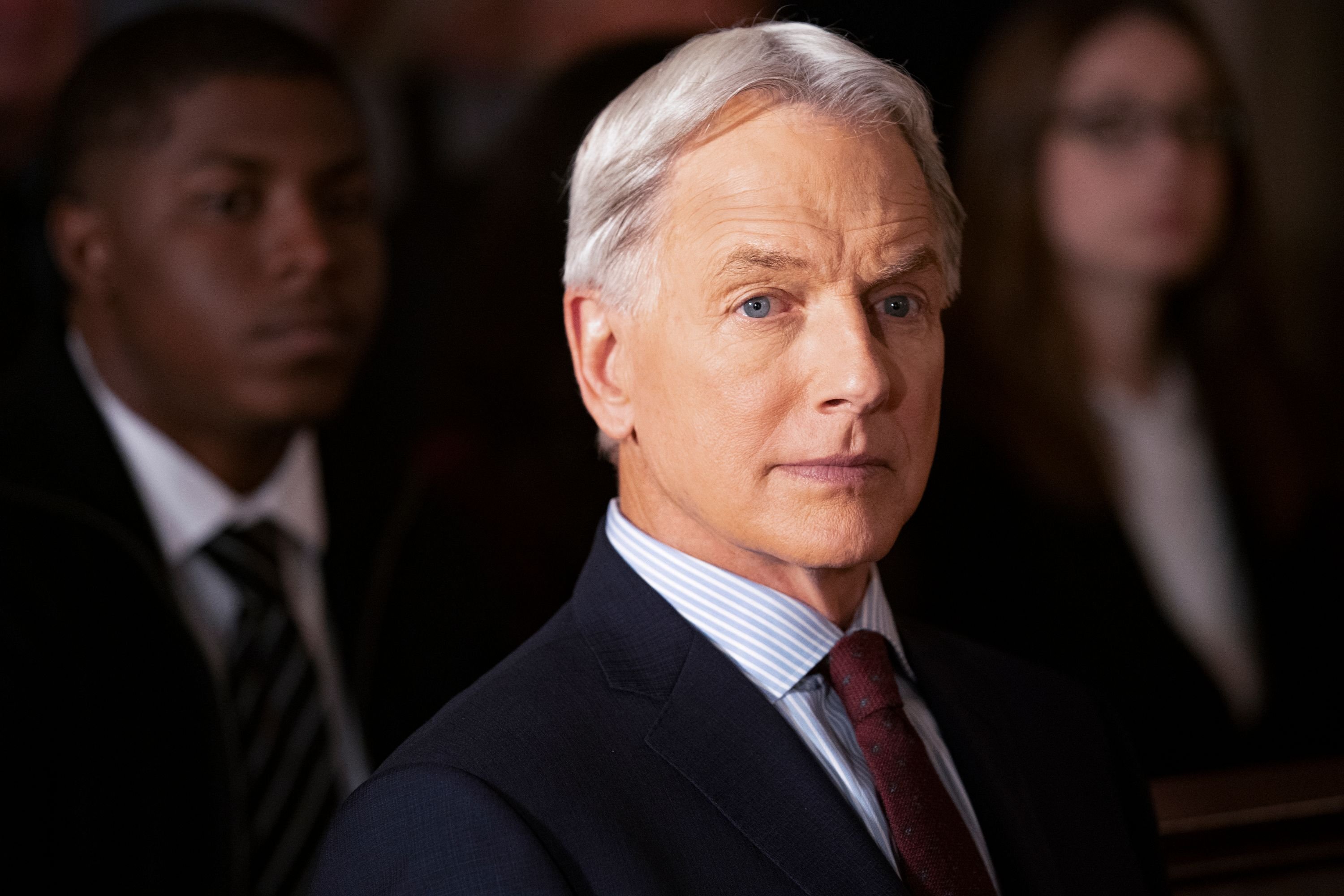 ---
#3. COTE DE PABLO IS NOT ISRAELI
In real life, the actress was born in Chile and moved to the US with her family when she was ten. And although Ziva David proudly wears a Star of David necklace, Cote de Pablo was raised in a Catholic environment. There's yet another thing that separates Cote from her character: before becoming an NCIS cast member, the actress was terrified of guns!
---
#4. SASHA ALEXANDER WANTED AGENT TODD TO BE KILLED OFF
She was literally trembling on her first day at the firing range! Fans were heartbroken by Kate's untimely and tragic death after only two seasons on the show. Surprisingly, Sasha Alexander herself asked for Agent Todd to be killed off!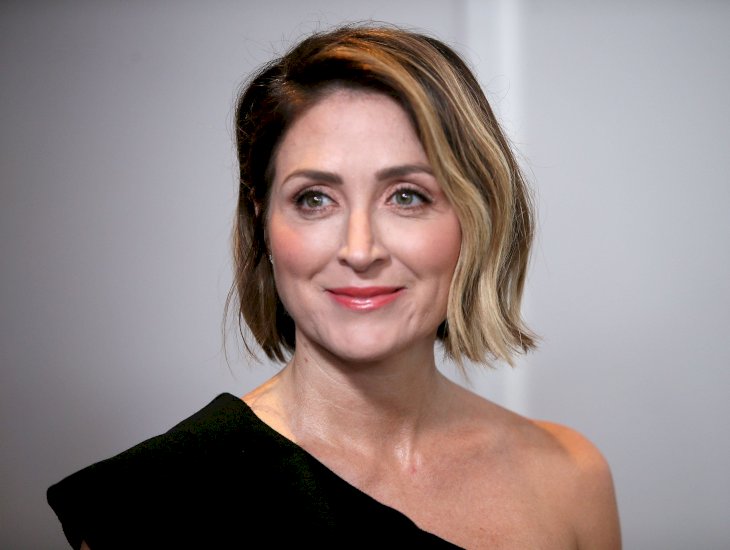 ---
The official reason for leaving was that she asked to be let out of her contract so she could pursue other opportunities. But the actress later explained that working on NCIS was completely exhausting because of the long working hours.
---
#5. COTE DE PABLO AND MICHAEL WEATHERLY DIDN'T GET ALONG AT FIRST
Cote de Pablo had undeniable on-screen chemistry with her co-star, the charming Michael Weatherly, and many viewers were convinced that it extended into real life as well. But Weatherly shared the truth about their relationship, telling Deadline that the two actually got off on the wrong foot during a screen test, but ended up becoming friends.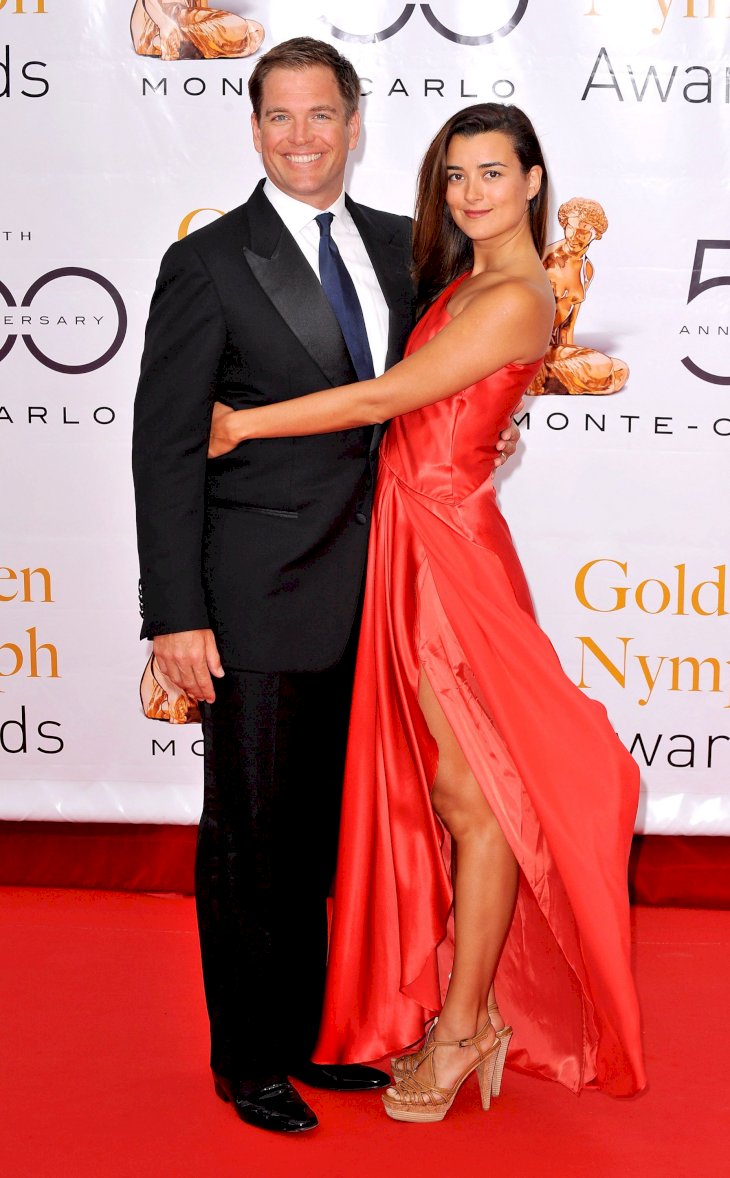 ---
"I just remember her cold stare," he said. "She just loathed me instantly — but we quickly became very close friends." And the actors apparently remained friends even after they both left the show. In 2018 De Pablo and Weatherly reunited to co-produce the drama series M.I.A.
---
#6. NCIS KEEP IN CONTACT WITH THE REAL NCIS 
The NCIS creators strive to keep everything on the show as realistic as possible. They even consult with real NCIS agents and are in close communication with the NCIS Communications Director! By the way, some of them made brief cameos in the series.
David Brant, who served as the NCIS Director for nine years, shared the screen with Mark Harmon and actually made a joke about retiring. This was a nod to a real-life event, as the episode aired one month before Brant's retirement.
---
#7. MARK HARMON IS A REAL-LIFE HERO
Mark Harmon is not only good at portraying the fearless NCIS agent – he's a hero in real life too! In the mid-nineties, he saved two teenagers, who got into a car accident outside his home in Los Angeles. The car burst into flames, and the boys wouldn't have survived if the actor hadn't rushed to help them.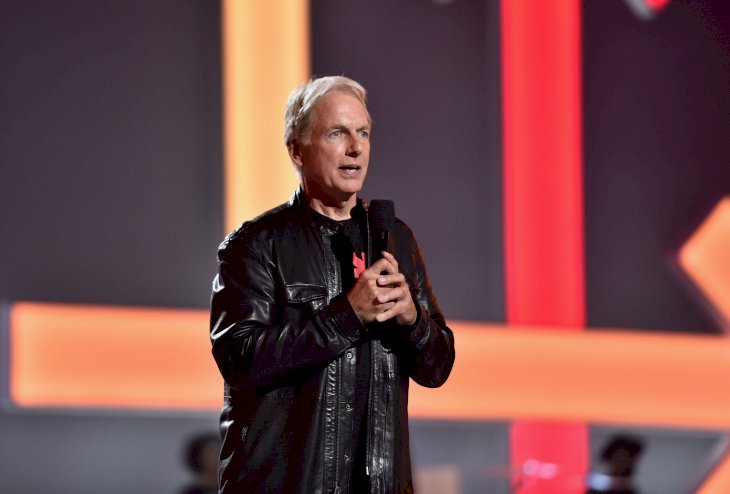 ---
He smashed the car windows with a sledgehammer and rescued them both! The NCIS actors have quite a lot in common with their characters. For example, Michael Weatherly's own family history is very similar to his character's.
---
#8. MICHAEL WEATHERLY'S FAMILY CUT HIM OFF FOR PURSUING ACTING
NCIS actors have lots in common with their characters. As you might remember, DiNozzo's wealthy father cut him off from his inheritance. And in real life, Weatherly's father cut him off from the family fortune when Michael revealed he wanted to become an actor.
---
#9. PAULEY PERRETTE WANTED TO WORK IN LAW ENFORCEMENT
Pauley Perrette, who played the most adorable forensic specialist ever, says she's been "completely obsessed" with crime stories since she was a kid. She earned a master's degree in criminology and wanted to become a police officer or a federal agent.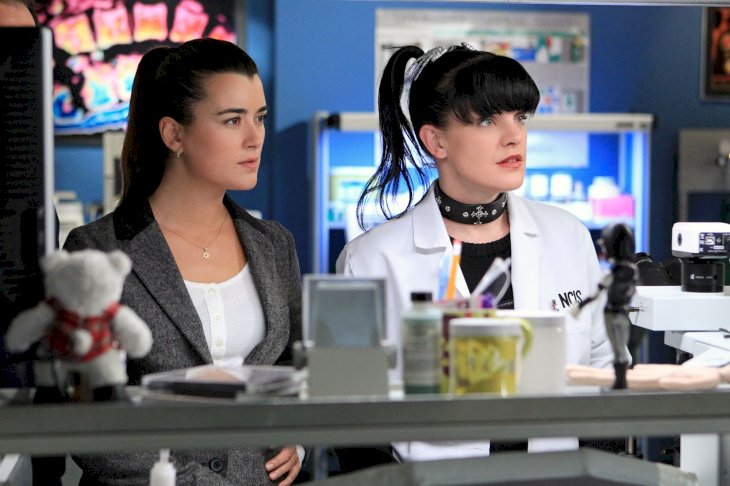 ---
But then Pauley discovered acting, and her education helped her to get the role on NCIS! Moreover, two years ago she established the Pauley Perrette Scholarship to benefit female students majoring in criminal justice.
---
The actress revealed that, for her, it was a way to ensure Abby and her inspiration "lives on forever." Since deciding to leave NCIS after 15 seasons with the show, Perrette keeps a reminder of her character in her home: Abby's parasol, which she is known for never going outside without.
---
#10. MARK HAMON HAS BEEN MARRIED TO ONE WOMAN, CONTRARY TO GIBBS
Mark Harmon revealed that there's one thing that surprises him most about Gibbs: which is how many times the character has been married. In real life, Harmon's only been married once, and his marriage with Pam Dawber has been going strong for more than thirty years already!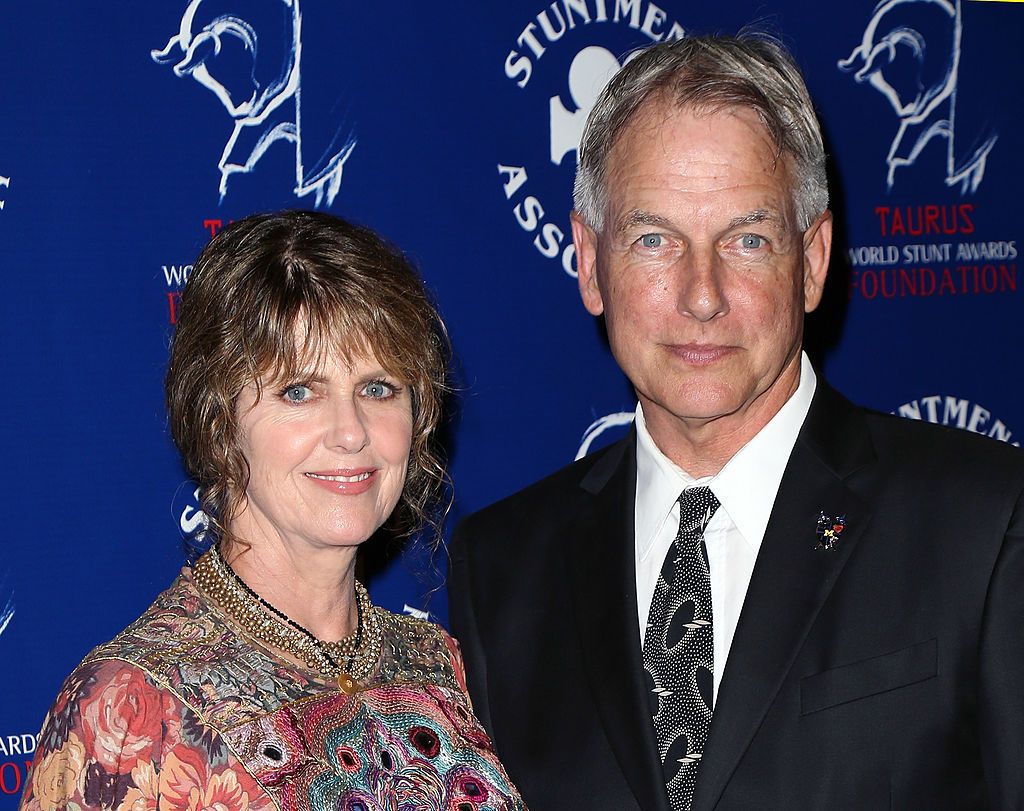 ---
#11. THERE IS AN NCIS FAMILY TREE
On the set of NCIS, there's a whole lot of surprising relative connections. Sean Murray, who portrays Timothy McGee, is a stepson to the show's creator, Don Bellisario. Murray's mother, Vivienne, played Gibbs' love interest in the first two seasons of NCIS.
---
And his stepsister, Troian Bellisario, played Agent McGee's sister, while his stepbrother, Michael Bellisario, played the part of Abby's lab assistant Chip Sterling. And if you ever wondered why a younger version of Gibbs in flashbacks looks so much like Mark Harmon, there's a simple answer: this role is performed by the actor's elder son.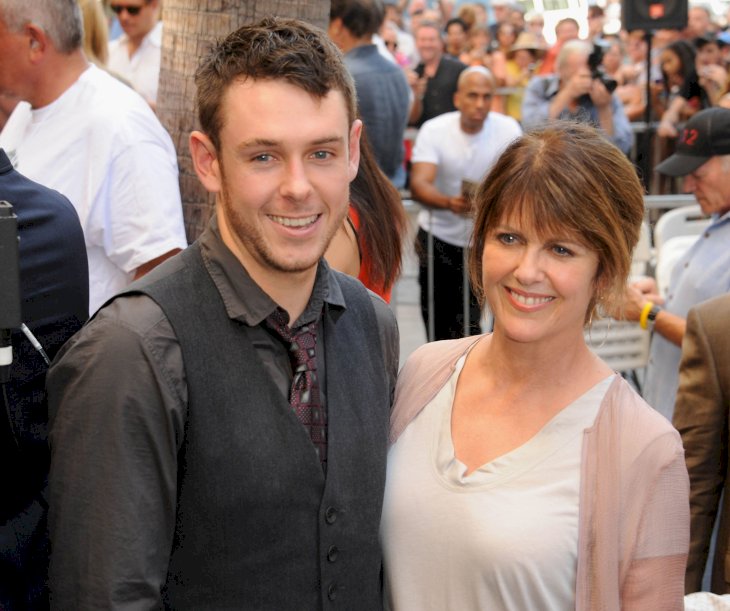 ---
#12. CUPS OF COFFEE ARE FILLED WITH OTHER BEVERAGES
The cast members of NCIS may have a lot in common with their characters, but sometimes their habits are completely opposite. You have to remember Abby's caffeinated energy drink addiction. At the beginning of the series, her famous Caf-Pow cups were filled with Hawaiian Punch.
---
But later Pauley Perrette stopped consuming refined sugar, and the punch was changed to unsweetened cranberry juice. By the way, the brand doesn't exist in real life! However, you can find the Caf-Pow cups among many other NCIS merchandise. Mark Harmon is not addicted to caffeine either– all the cups he holds on-screen are filled with tea or water.
---
#13. A MICROPHONE IS RESPONSIBLE FOR THE OPENING SOUND EFFECT
Fans of the show definitely remember the unique sound that seems like a light bulb exploding. It comes with the black and white "preview" at the beginning of each act of an NCIS episode. This 'foof' sound was created by Don Bellisario, who simply hit a microphone with his hand.
---
#14. SEAN MURRAY SLIMMED DOWN BECAUSE OF A NEW DIET
Fans were really worried when they noticed how fast one of their faves, Sean Murray, was losing weight throughout the 8th season of NCIS. They thought the actor was suffering from some illness! Fortunately, that wasn't the case. Sean Murray took to Twitter to reassure everyone that his slimming down was the result of a new diet.
---
#15. GIBBS SLAPS MAY LEAD TO A DISCIPLINARY HEARING IN REAL-LIFE
Have you noticed that Gibbs sometimes playfully (or maybe not so playfully) slaps fellow agents on the back of their heads? This was an improvisation of Mark Harmon's that soon became one of Gibbs' trademarks. There's even merchandise saying "Don't make me Gibbs-slap you"!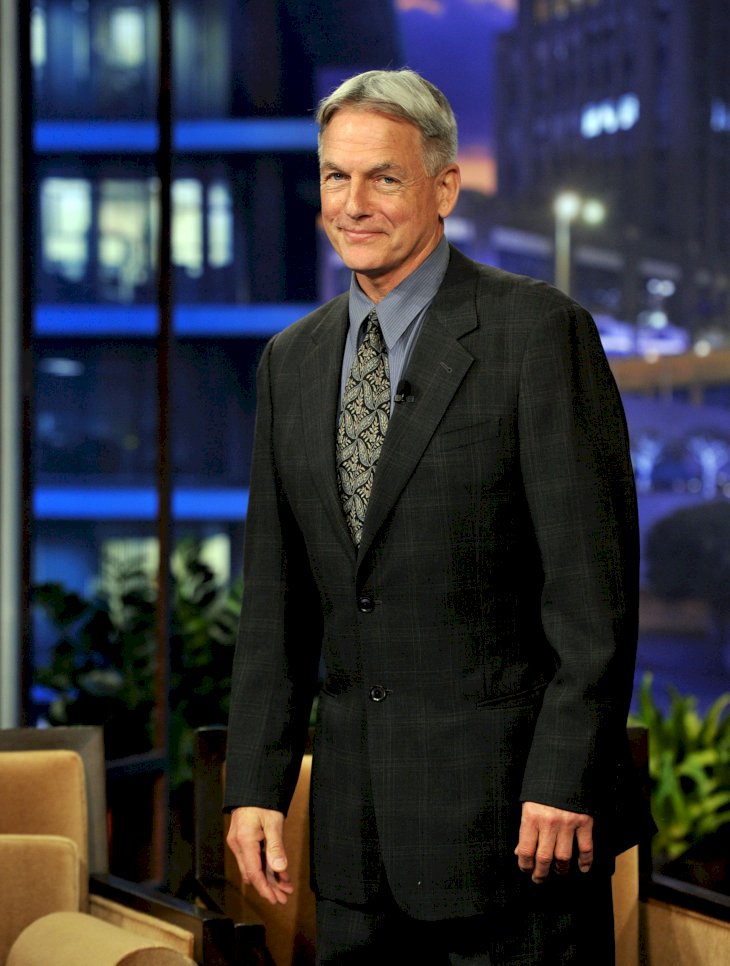 ---
It looks funny on the screen, but it would never happen in real life. According to the NCIS Communications Director, if a real NCIS agent did that, it would lead to disciplinary action. 
---
#16. MARIA BELLO WANTED HER CHARACTER TO HAVE MALE NAME
Maria Bello confessed that she wanted her character to have a man's name. She has always loved boys' names for girls, but most of all she liked the idea of the other characters talking about "Agent Jack Sloane" assuming it's a man – and then realizing that wasn't the case. Also, Jack is short for Bello's son's name, Jackson Blue McDermott.
#17. DAVID MCCALLUM TRAINED WITH THE LOS ANGELES CHIEF PATHOLOGIST
David McCallum, better known as Ducky, revealed that in order to get into the mindset of his character, he trained with the Los Angeles Chief Pathologist. McCallum was fascinated by the autopsies, and even invited his colleague, Brian Dietzen, to attend one too. Although it helped him realize how important the medical examiner's job is, Dietzen found the experience disturbing.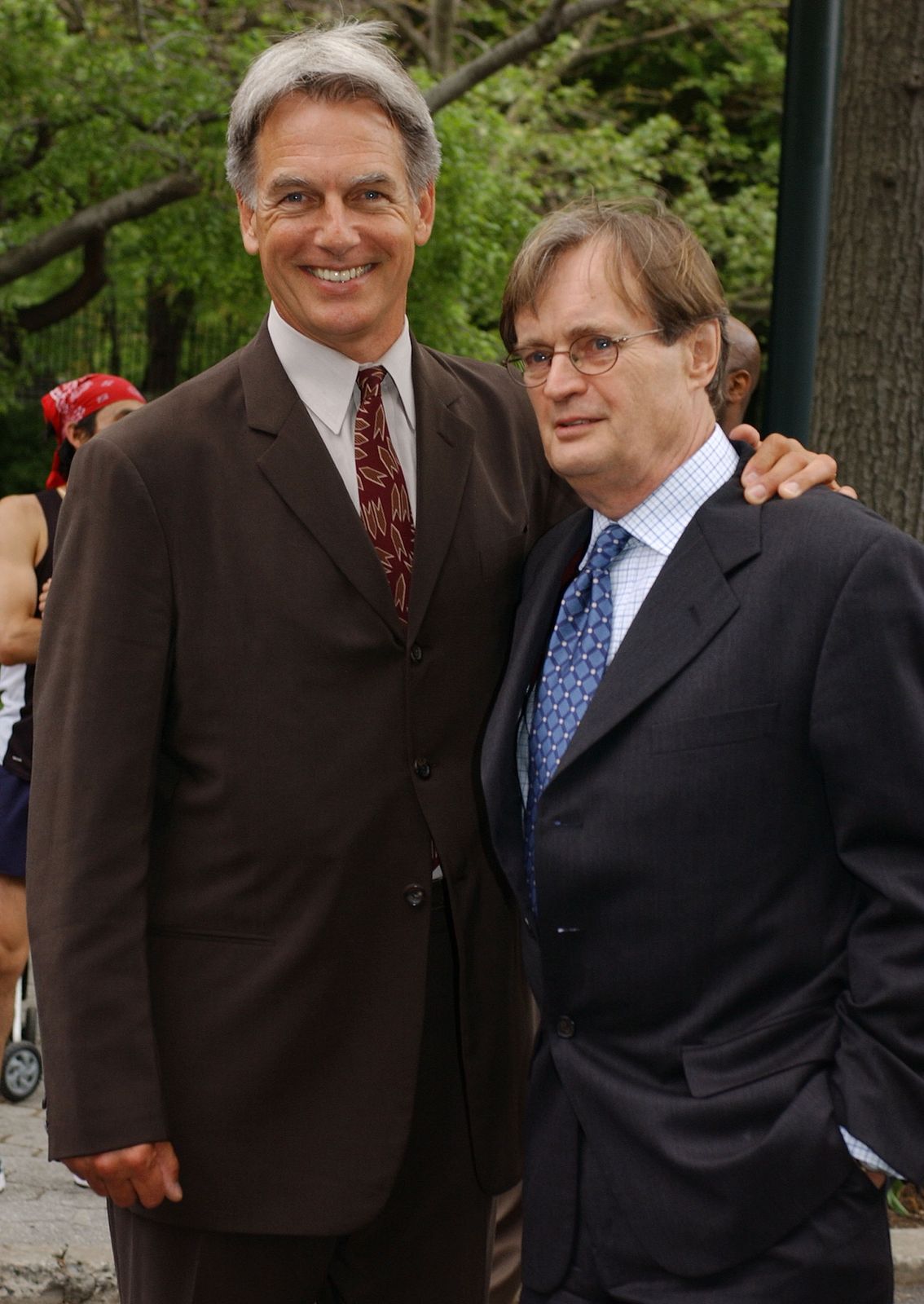 ---
#18. AGENT G. GALLEN AND DON BELLISARIO APPEAR ON THE 'MOST WANTED' BOARD
One of the most notable details in NCIS headquarters is a board filled with bad guys' faces on. It appears in the background of almost every episode.  Of course, there are the real-life most wanted fugitives on it, like Osama bin Laden. His photo was on the wall from the very first episode of the series, up until he was hunted down in 2011.
---
However, by the time it happened, the production of the season had already wrapped. So, a little bit of digital magic was used to cross the photo out with a red line. But, eagle-eyed fans might have spotted some other familiar faces.
For example, Agent G. Callen from the spin-off series 'NCIS: Los Angeles', who presumably went undercover using one of his aliases. Also, among the "criminals in question," there's a photo of the show's creator Don Bellisario himself.
---
#19. THE CAST IS MULTITALENTED
Of course, the entire cast of NCIS are great actors. But they also have other talents. When she was starting out in the industry, Cote de Pablo struggled to gain gigs on Broadway. In 2004 she was supposed to make her debut in The Mambo Kings, but the show was canceled.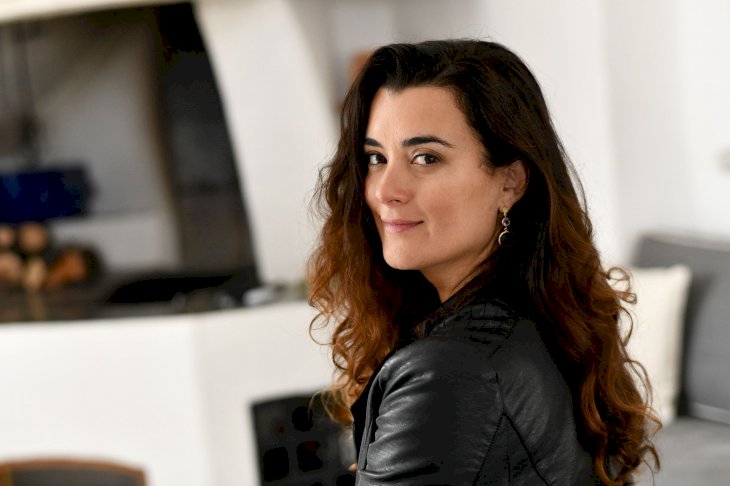 ---
Fortunately, later that year she landed the starring role of Ziva David. Moreover, she actually performed a cover of a Tom Waits song "Temptation" in the premiere episode of Season 6. Michael Weatherly sings and plays several instruments. He has contributed two original songs to the official NCIS soundtracks, "Bitter and Blue" and "Under the Sun".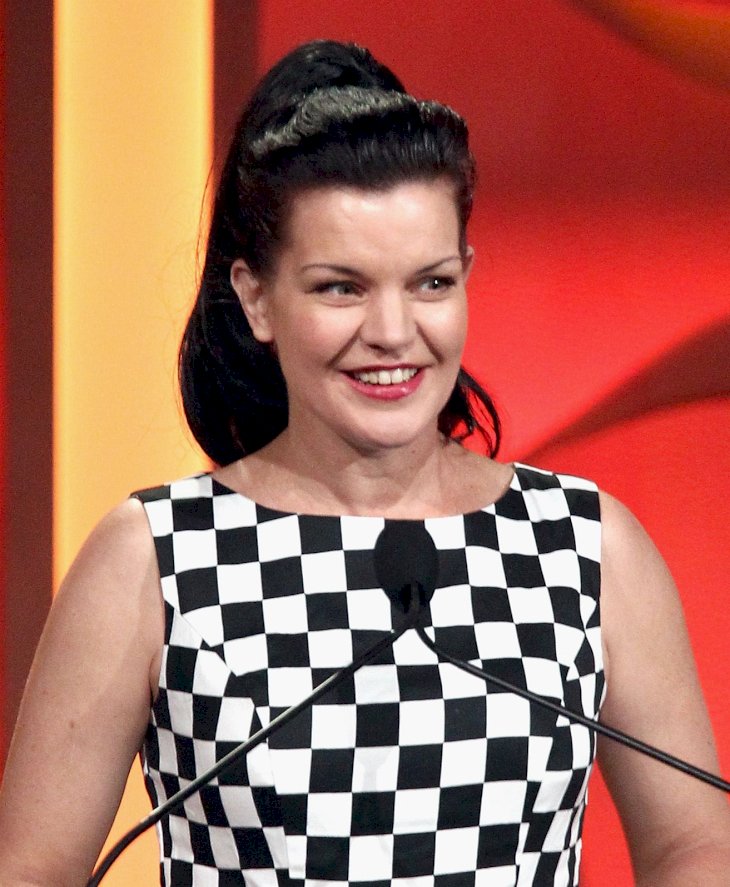 And so did Pauley Perrette, who wrote and performed the songs 'Somebody Saved You' and 'Fear'. Wilmer Valderrama also doesn't stop at acting. He has a production company and independently produces a variety of entertainment projects.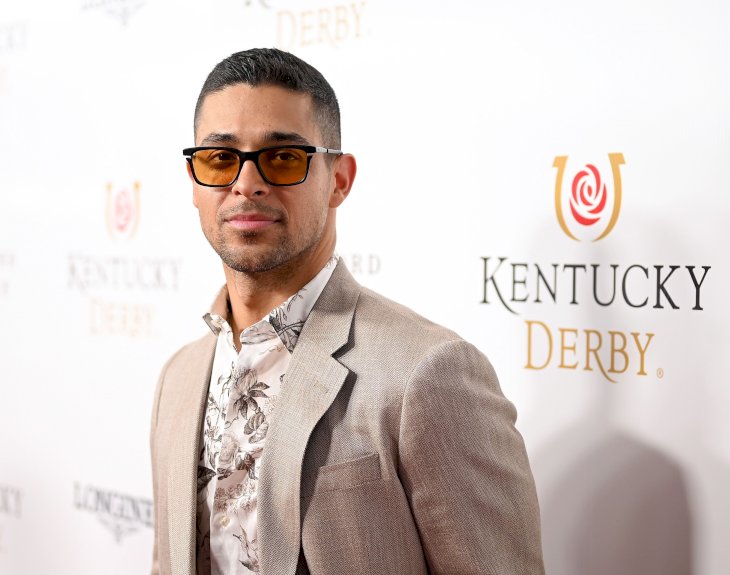 ---
#20. MARK HARMON WANTED TO BE A CARPENTER
Unlike his co-stars, Mark Harmon has a very down-to-earth hobby. The actor grew up learning the craft of woodwork in his dad's workshop. In an interview with Men's Journal Mark shared that if he wasn't acting, he'd be a carpenter. To pay tribute to this, his character Gibbs builds boats in his basement as a hobby. And the tools he uses actually belong to Harmon.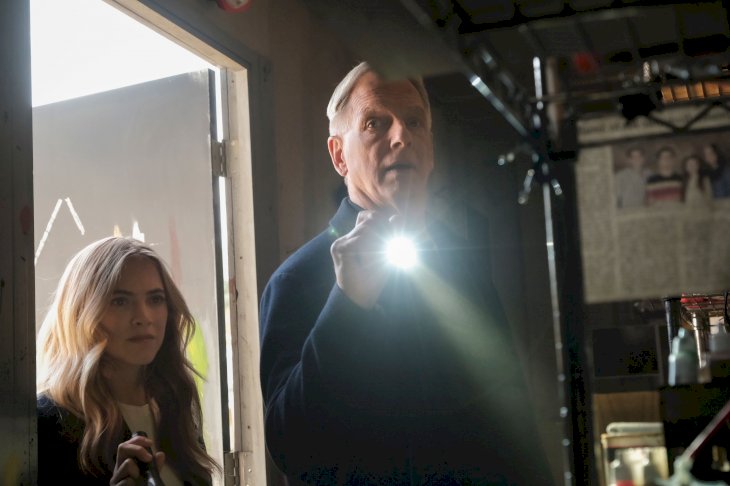 ---
#21. CELEBRITY APPEARANCES
Over the years, many celebrities have made appearances on NCIS. The 'Stranger Things' stars Millie Bobby Brown and Sean Astin both had small roles on NCIS, although not in the same episode. Astin portrayed the lead investigator on Dr. Ryan's team in Season Nine.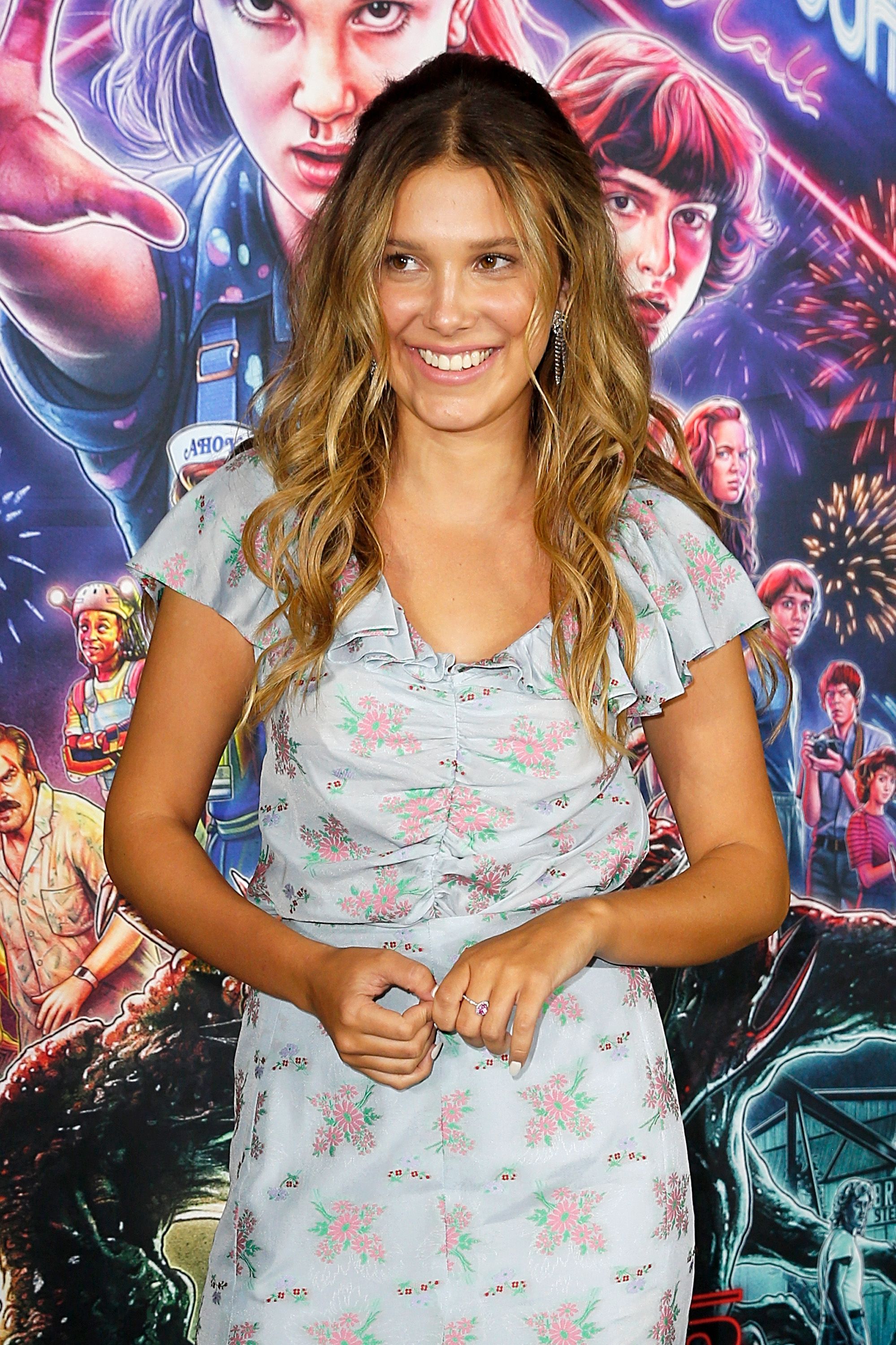 ---
Millie Bobby Brown starred in Season Twelve, where she played a girl who killed her mother. Ricky Whittle, best known for his roles on 'The 100' and 'American Gods', played a villain who kidnapped Palmer and Ducky in the 10th season of NCIS.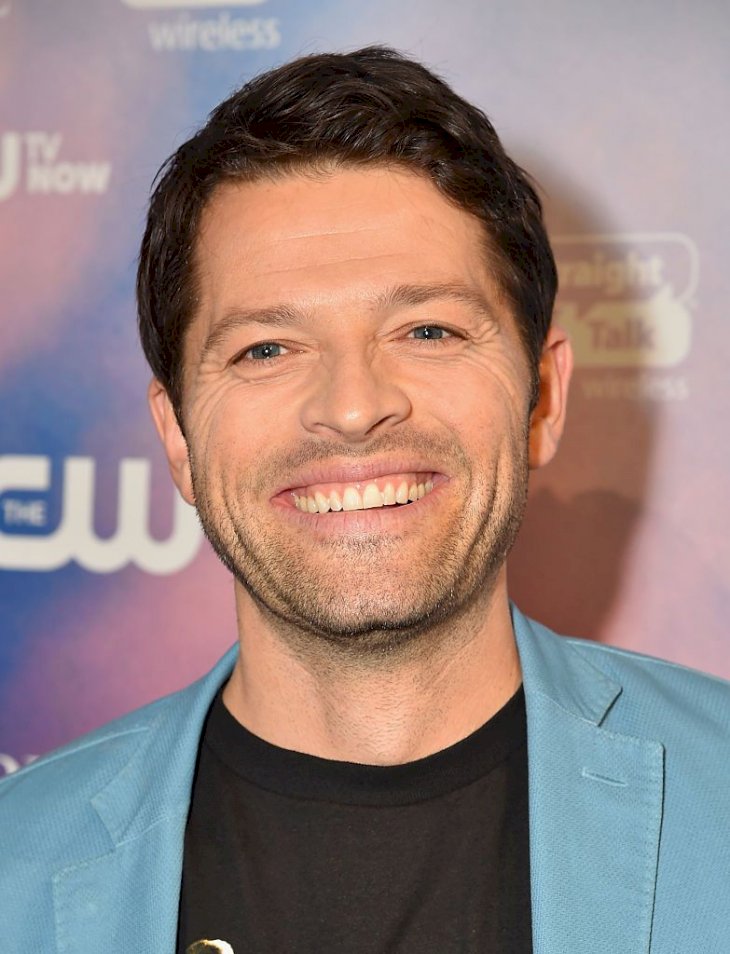 ---
And Misha Collins' role on the show was far from angelic: his character unwittingly kidnapped a Navy officer. The star of 'The Vampire Diaries' and 'The Originals' Daniel Gillies played the role of a member of the Royal Navy who was framed for murder. But the most surprising celebrity cameo was made by none other than the former First Lady Michelle Obama!