Michael Douglas And Catherine Zeta-Jones: Love Ever After
Michael Douglas and Catherine Zeta-Jones: for many an inspiration about long-lasting love, for others, an example of how age difference does not matter. The couple, who has been married since 2000, and has made headlines time and again, mostly due to their amazing acting careers, have come to a standpoint in their love life. Keep reading to find out all about it!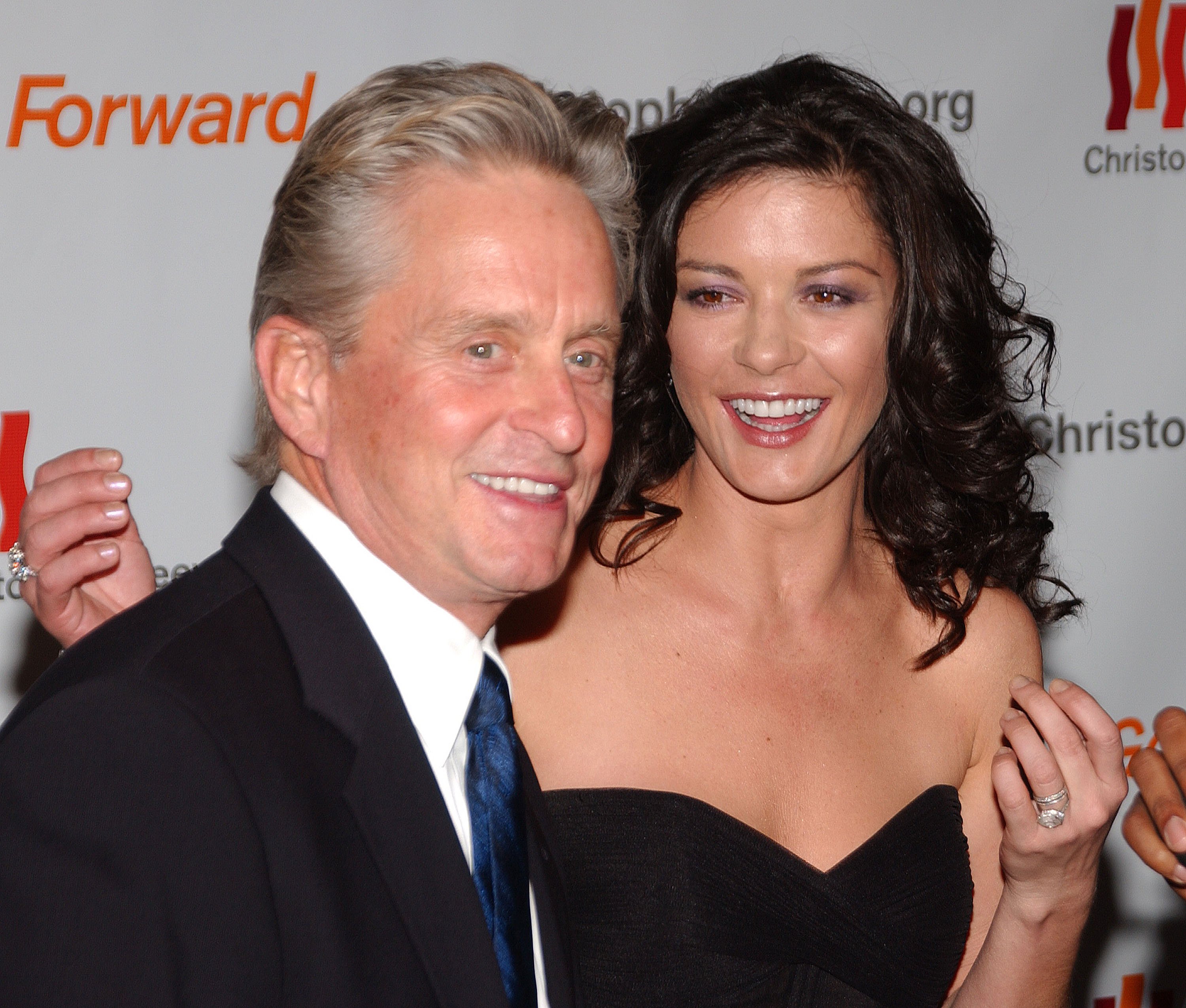 ---
THE STAR COUPLE: WHO ARE THEY?
Born on September 25th, 1944, Michael Douglas has been making a name for himself as an actor and producer. His big step into stardom happened when he produced the film adaptation of Ken Kesey's book, "One Flew Over The Cuckoo's Nest", in 1975.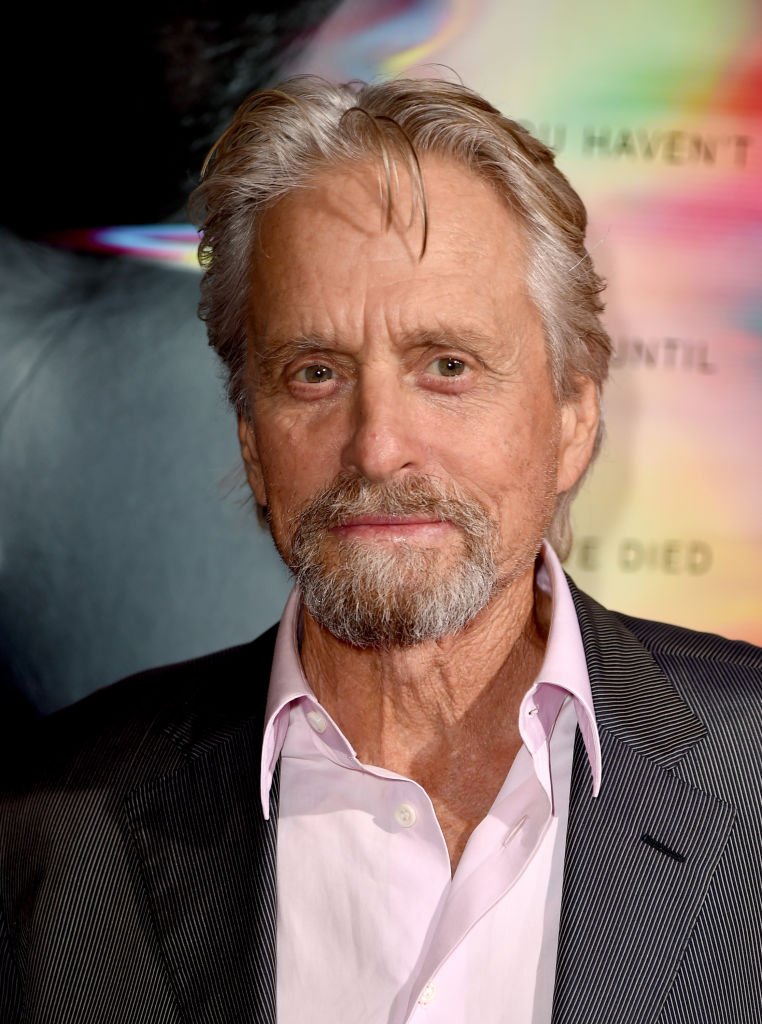 Catherine Zeta-Jones was born 25 years later, on September 25th, 1969. Originally from Wales, Zeta-Jones also became a well-known actress, mostly due to her versatility to take on a wide range of roles. One of her most well-known roles was in the musical "Chicago" from 2002, having received an Academy Award for it.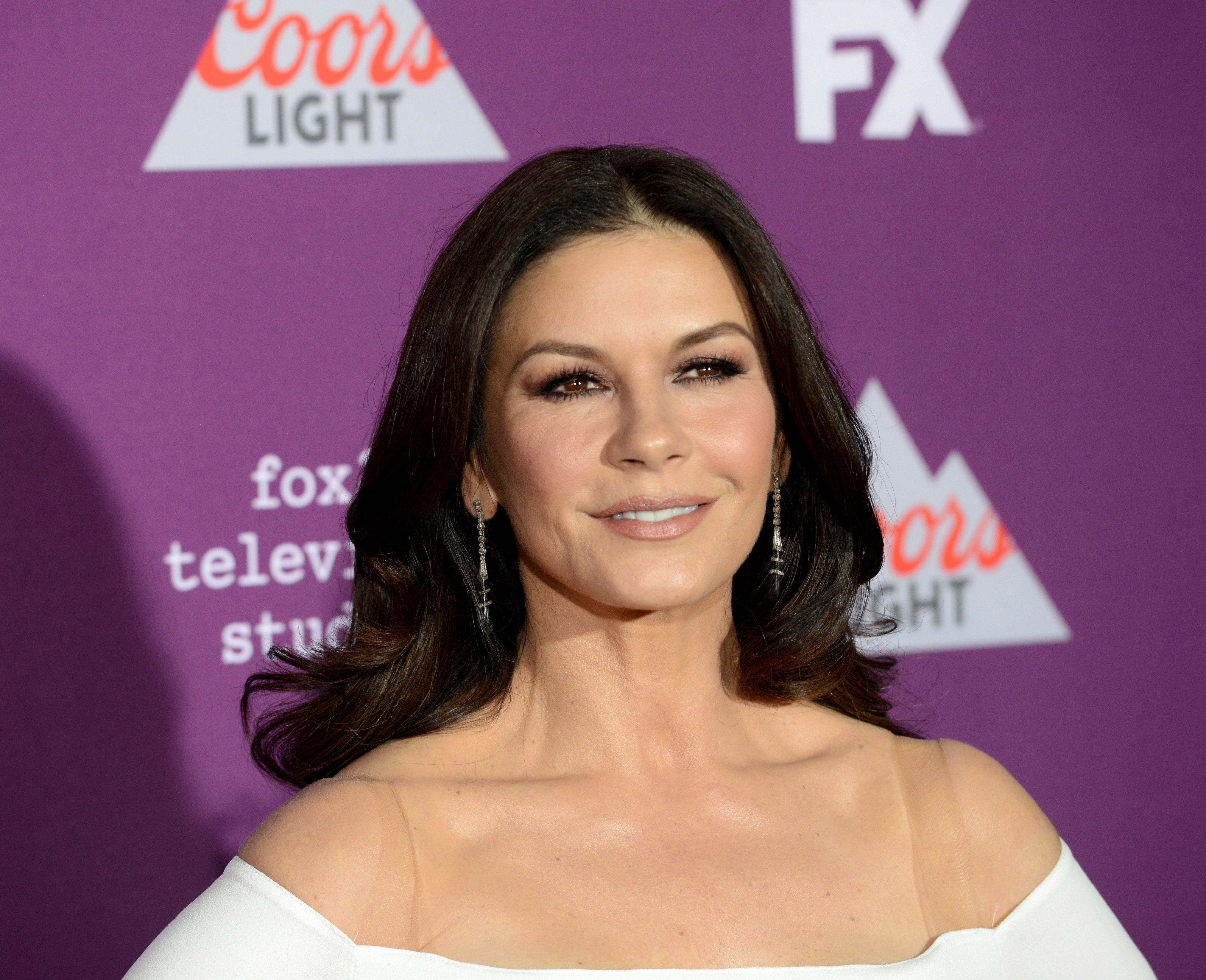 ---
HOW DID THE COUPLE GET TOGETHER?
It all happened in 1998 at the Deauville American Film Festival, and according to some rumors, Douglas wasted no time in making his intentions known! The actor told Zeta-Jones, shortly after they were introduced, that "I want to father your children." Quite forward of him wasn't it?!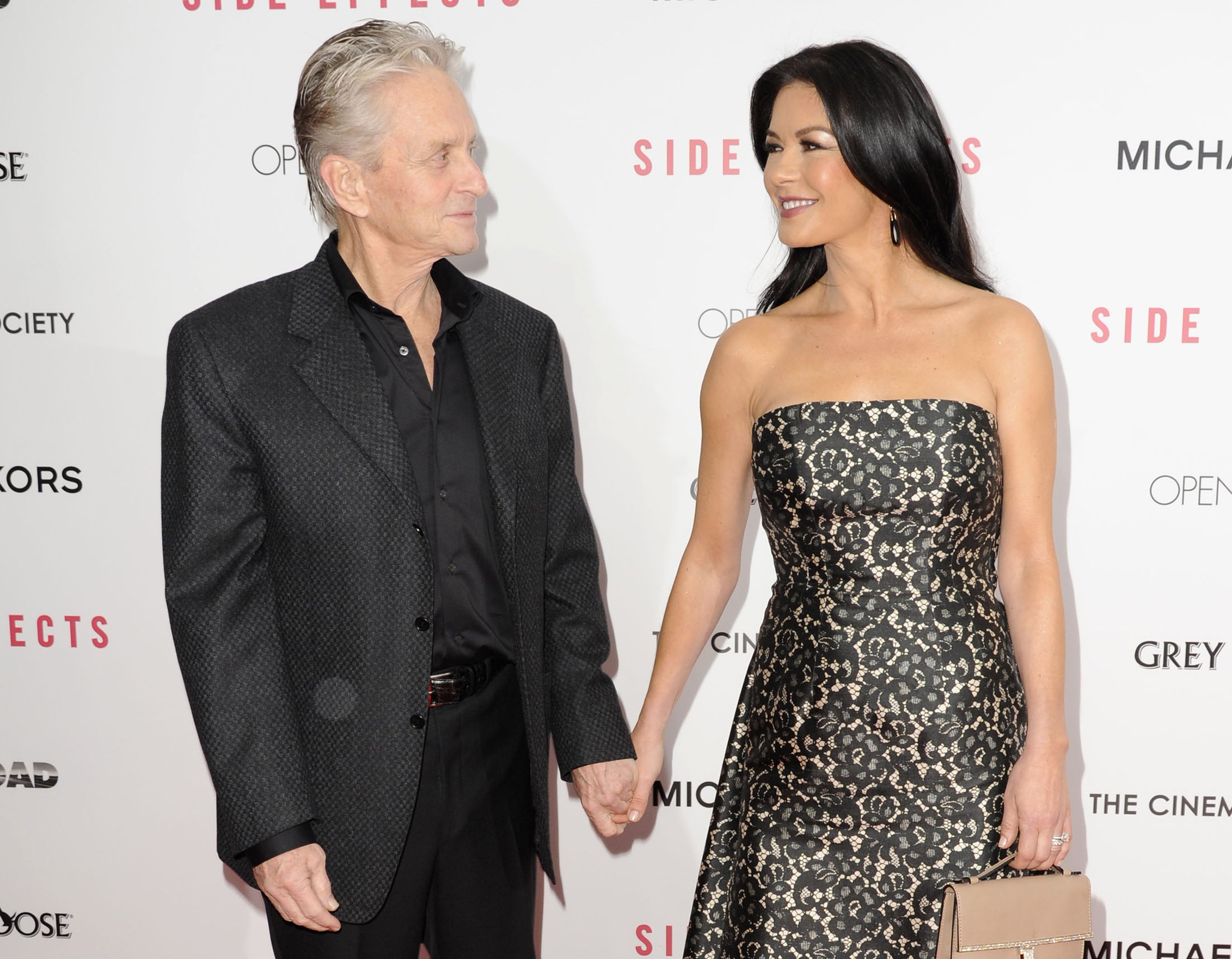 Nevertheless, it seems like it worked well enough to get the actress's attention, and soon after they came out publicly as an official couple. Two years after meeting they welcomed their first child together, Dylan, and later that year they tied the knot at the Plaza Hotel in New York City.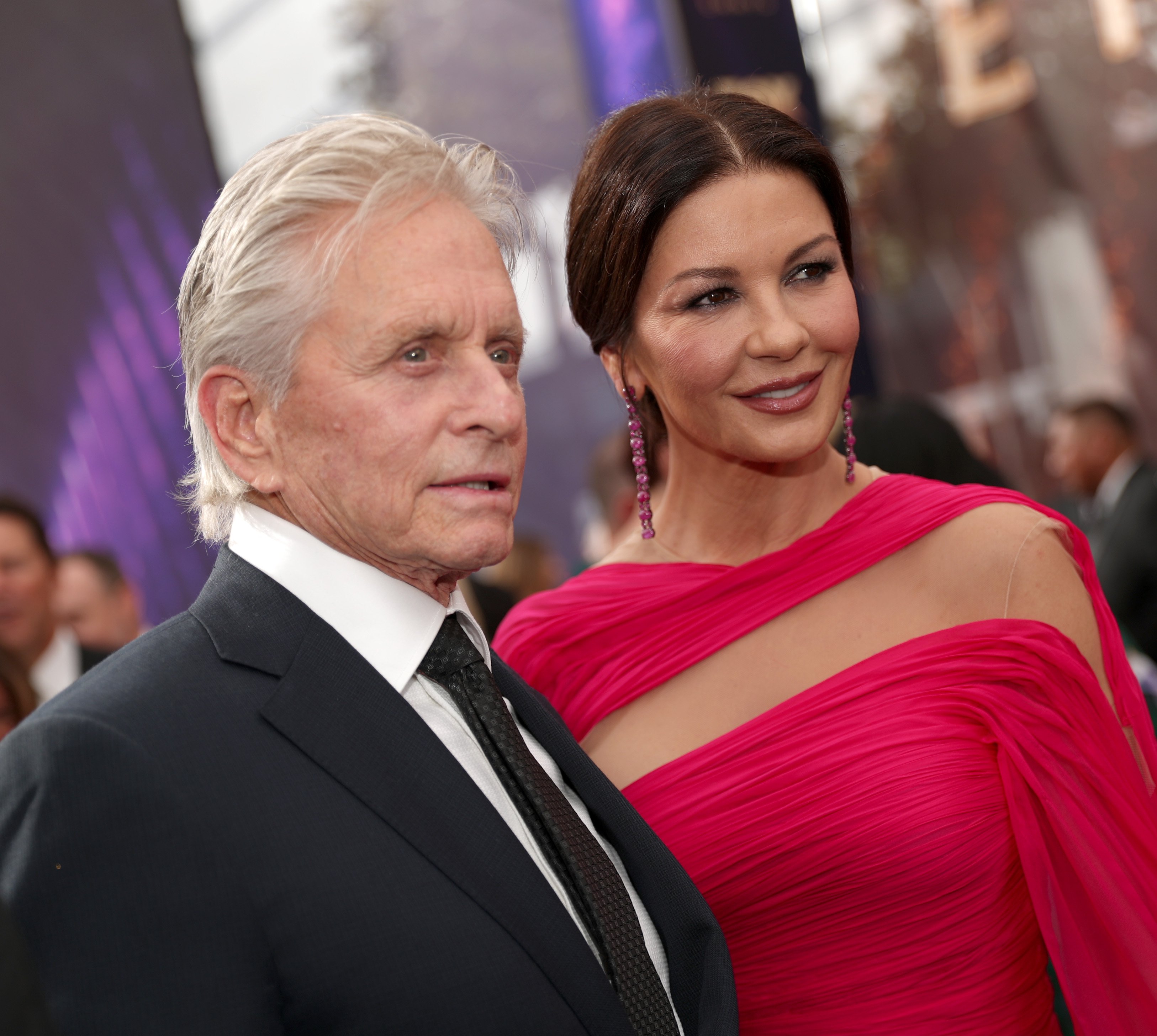 ---
THE DOUGLAS' CHILDREN
Douglas has a child from a previous marriage, and together with Zeta-Jones, they have two children - Dylan and Carys. The couple, who has been together for twenty years, still seems to be as in love as ever, and they often share pictures of each other on social media. But who are the children and what are they up to?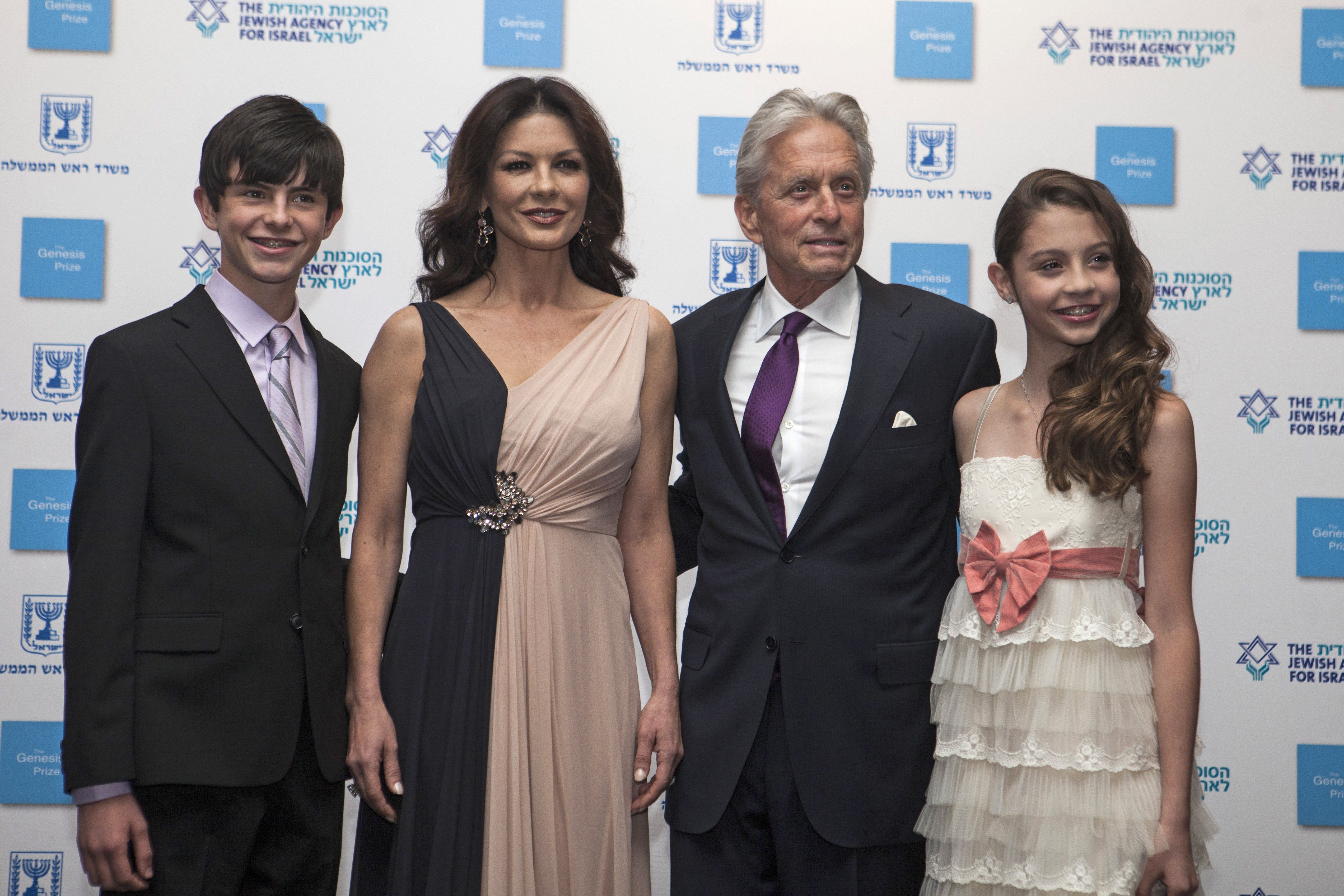 Apparently, the three kids seem to be passionate about their parents' careers. "The fact that all of them want to be actors and are good actors makes it all the more enjoyable, they understand the whole system and have the sense of a third-generation," Douglas told Hoda Kotb's SiriusXM radio show.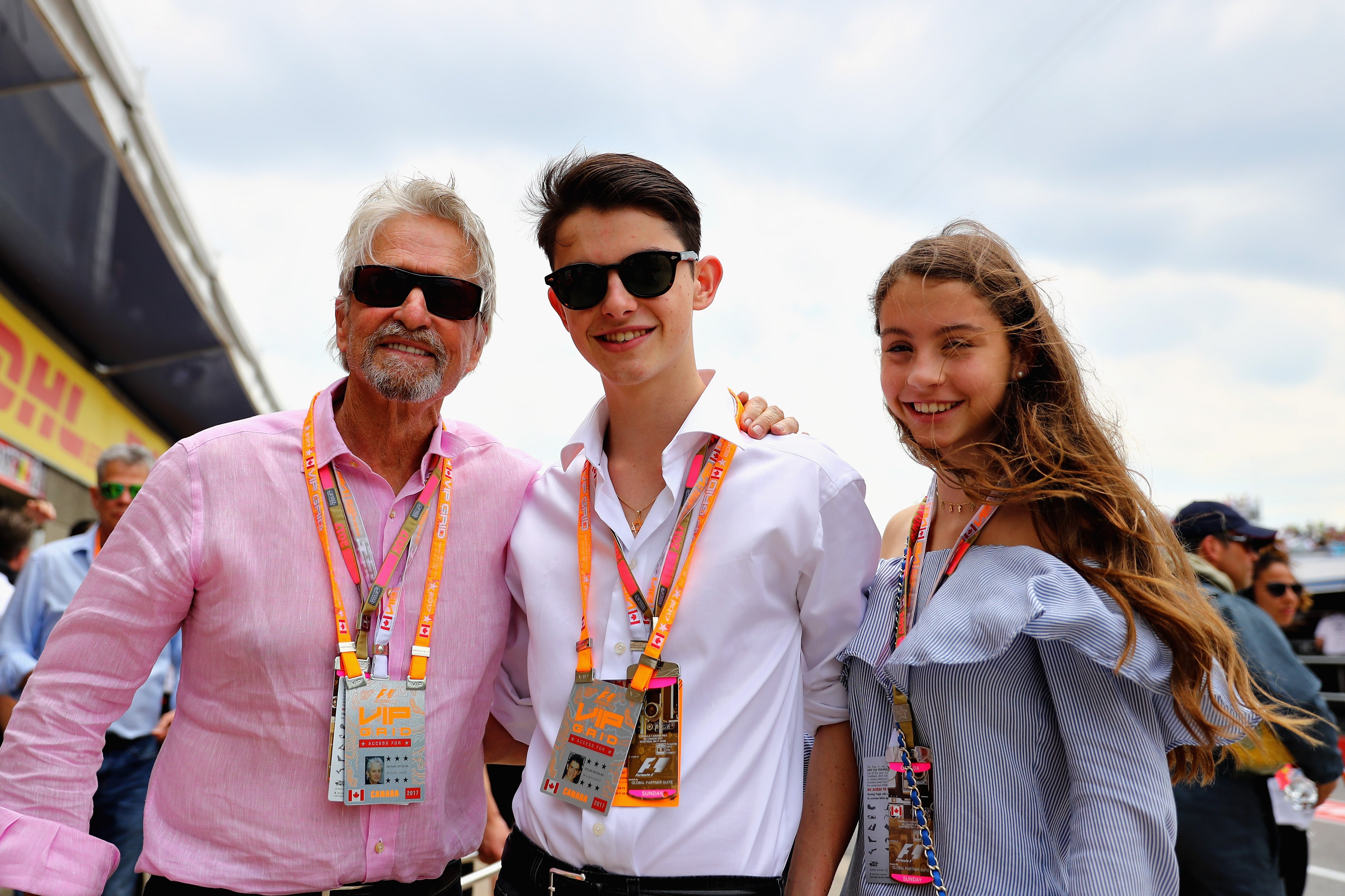 ---
CAMERON DOUGLAS
The first child came into Douglas' life in 1978, when he and his first wife Diandra Luker had Cameron. Unfortunately, the couple split up in 1995, giving way for Douglas to meet Catherine. "Meeting Catherine has been an extraordinarily important part, my kids, my family has been a really important part," he shared with Closer Weekly in September 2019.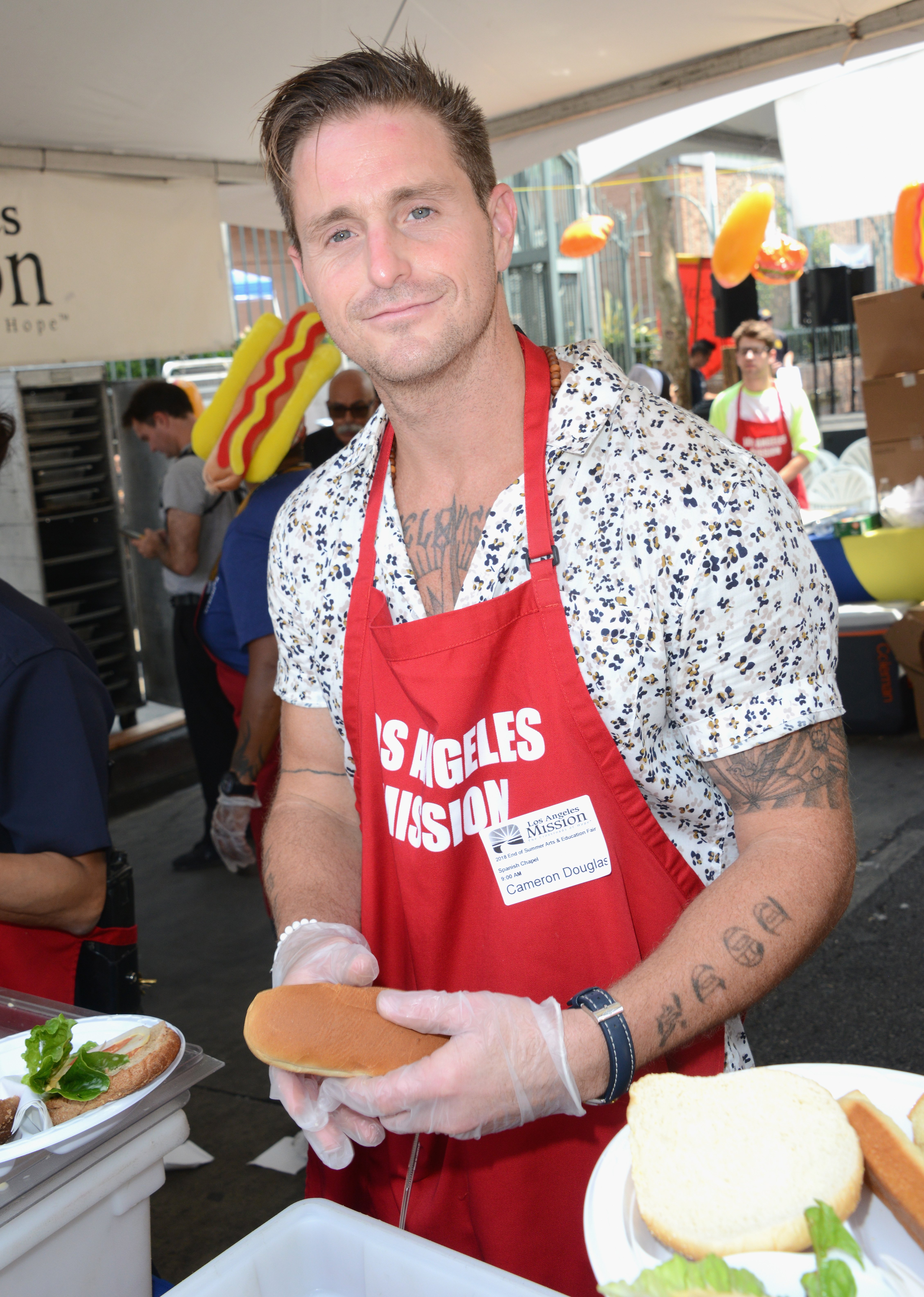 Cameron was born on December 13th and has been living in the spotlight since he was born. Following his father's footsteps, the oldest child has been credited in several TV shows and movies, he is best known for his work in "Wonder Boys". In 2017, Cameron welcomed his daughter Lua with his girlfriend Viviane Thibes - the first Douglas' grandchild!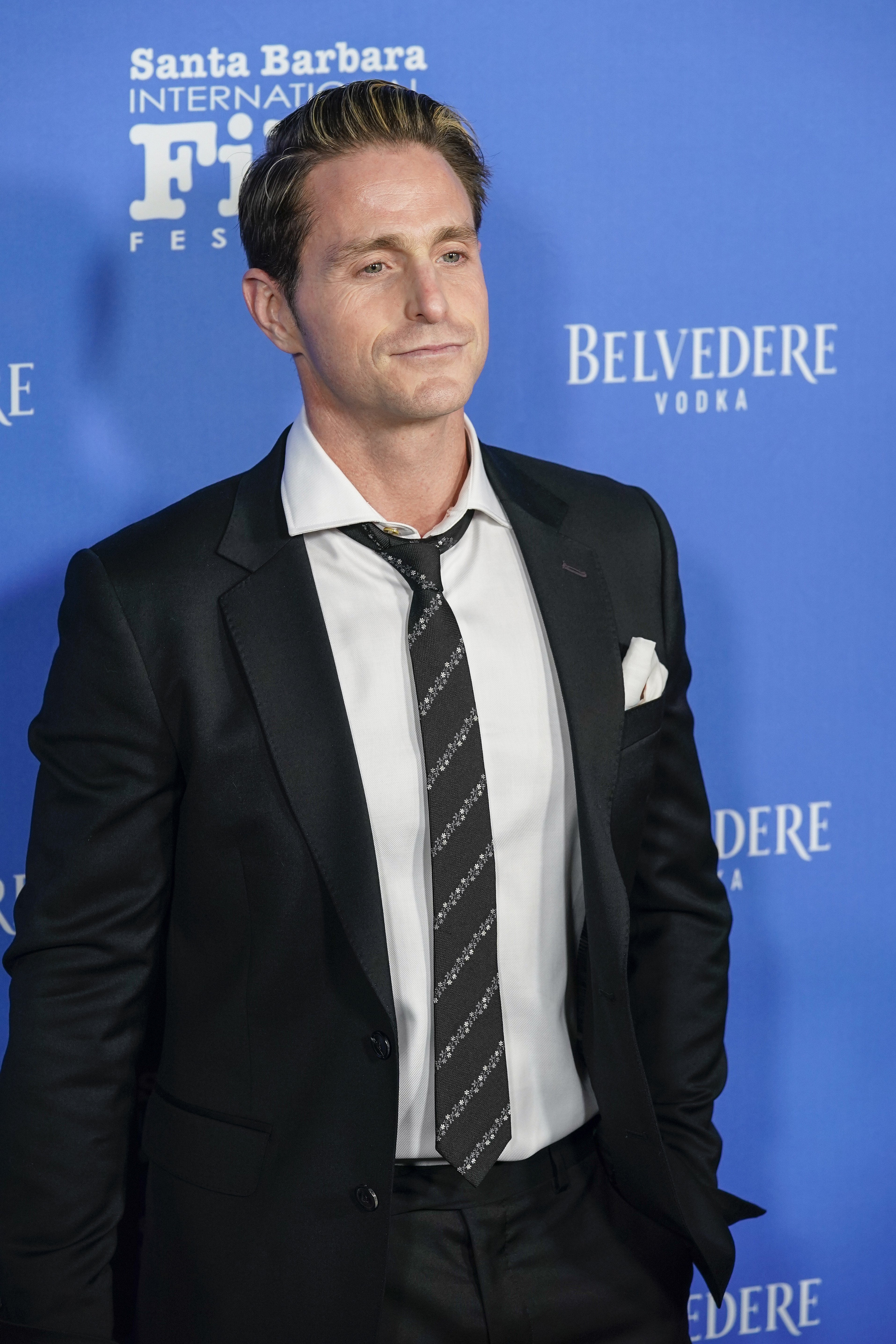 ---
DYLAN DOUGLAS
Unlike his older half-brother, Dylan was protected from the limelight by his parents. "We've kind of shielded them away, but they're incredibly mature for their tender years. They get it, and that's just a thing [where] I think that I just got lucky," Zeta-Jones confessed in 2018 to ET, talking about her son Dylan, born on August 8th, 2000.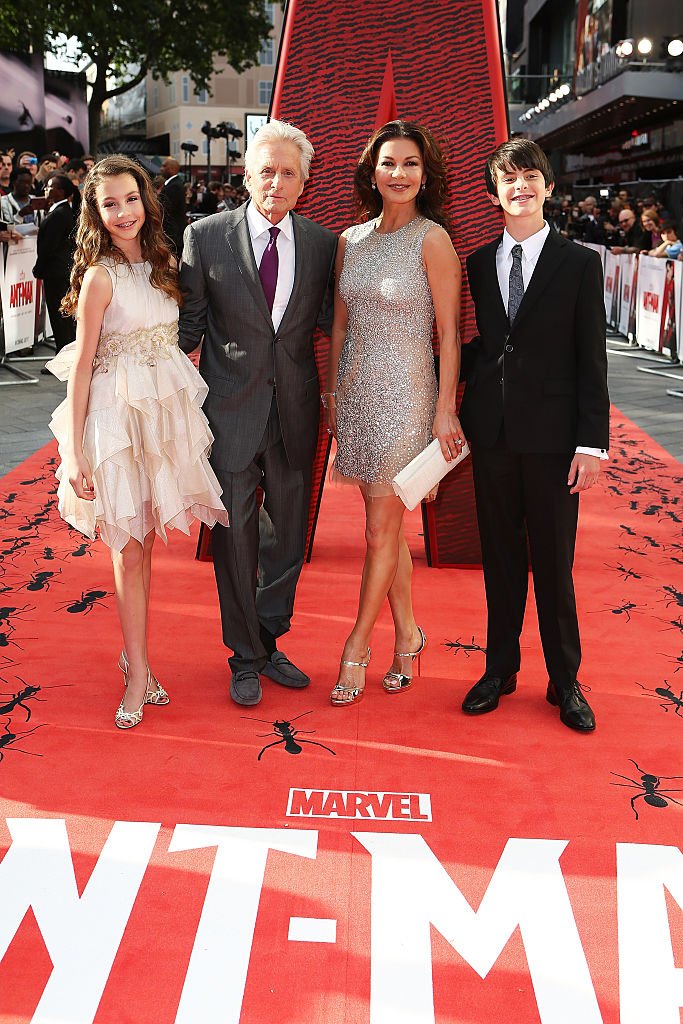 During the same conversation, Zeta-Jones joked about the whole family being made of actors, as she recounted her son talking about a show he was working on via FaceTime. Dylan, apart from acting, also attends and speaks at fundraising events for people with language-based learning difficulties.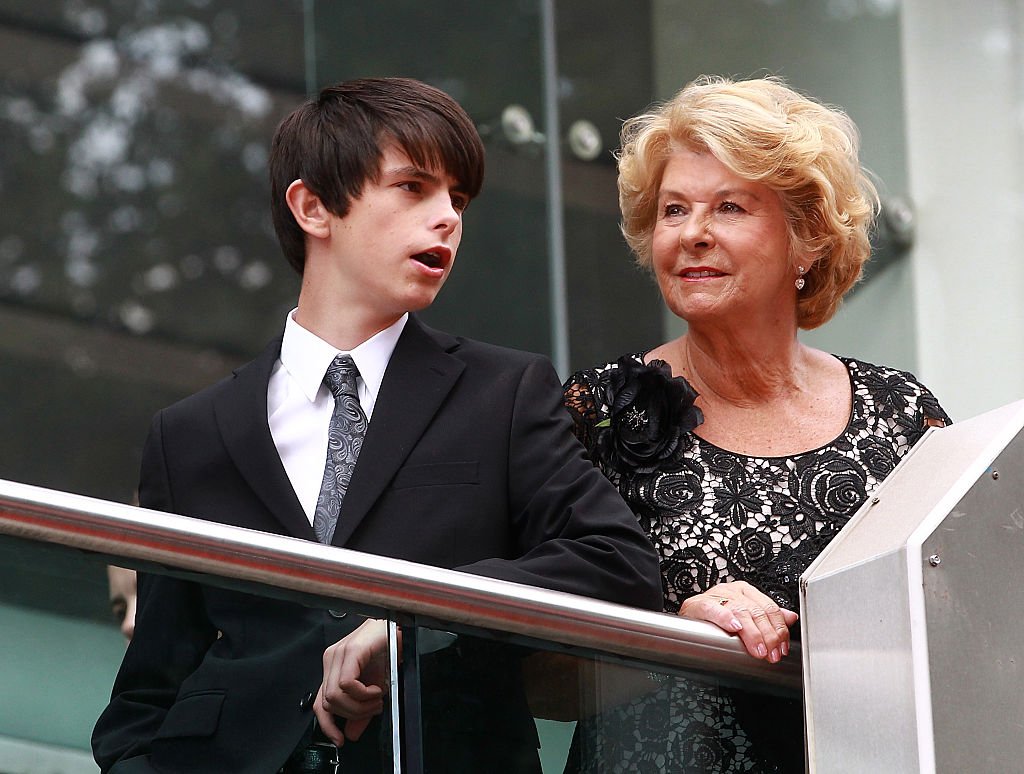 ---
CARYS DOUGLAS
The youngest of the family was born on April 20th, 2003, but even though she is still young, Carys is already pursuing a career in the same field as her parents. She is passionate about acting, singing, and fashion, having even appeared next to her mother in an issue of Vanity Fair Spain in 2019.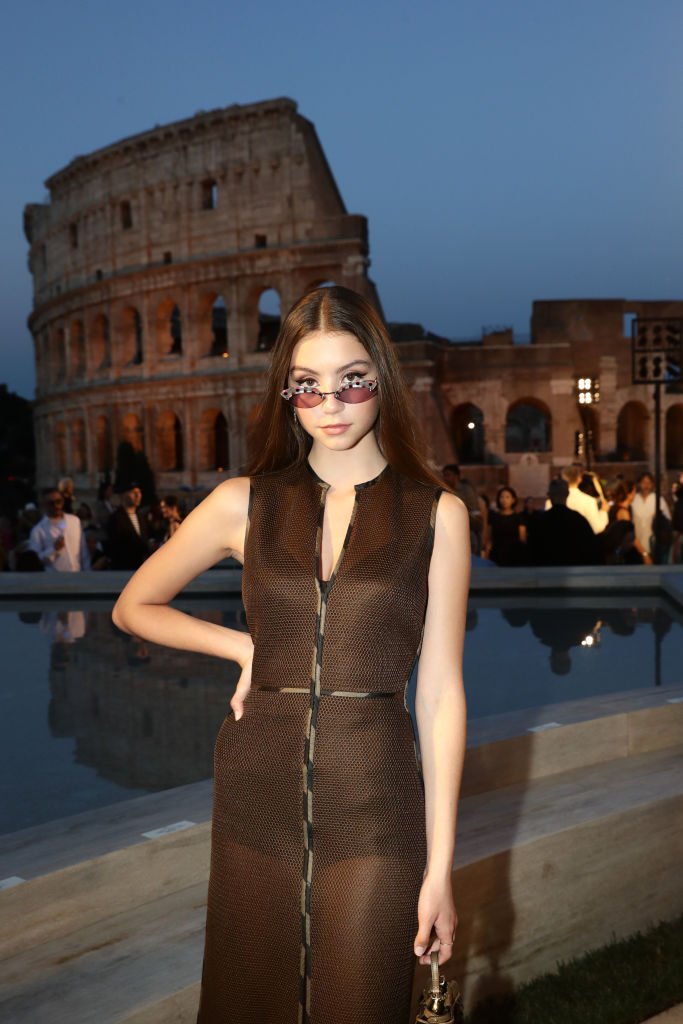 Even though she is almost eighteen, Douglas isn't ready for her to take the first steps in the dating world. He mentioned to Us Weekly in October 2019 that "I think it [will] kill me, I'd try to support her, but I'd be watching very carefully." Apparently Michael Douglas is just like most dads out there!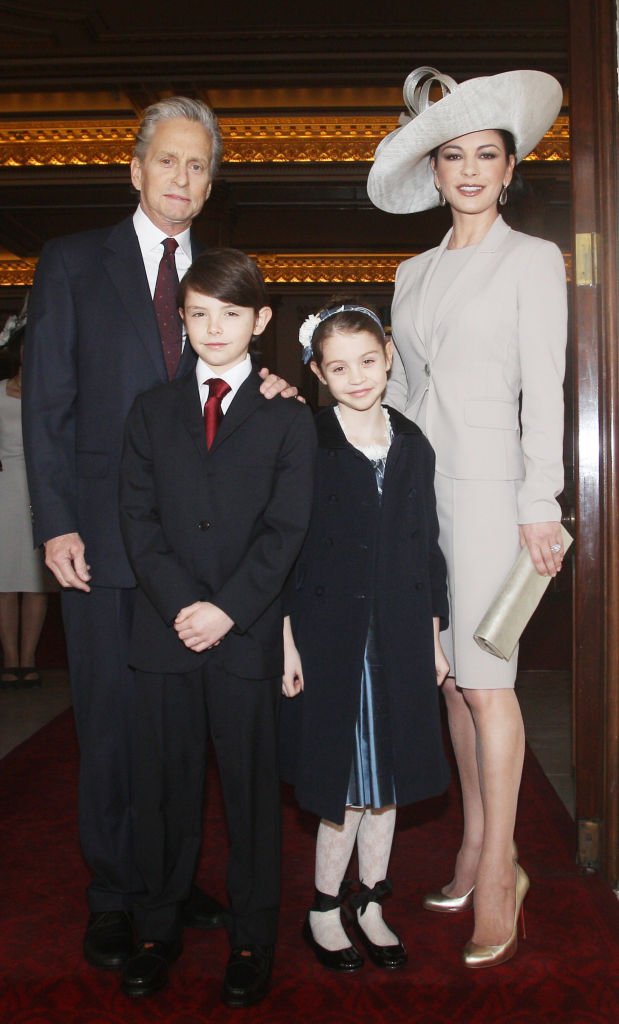 ---
A NEW DECADE BRINGS SOME TROUBLE TO THE COUPLE
Michael Douglas was battling with his health for a while, and Zeta-Jones took all the needed measures to support her husband during this difficult time, including putting her work on hold. In 2010 Douglas successfully recovered, but the pressure and stress of the situation put a strain in the relationship.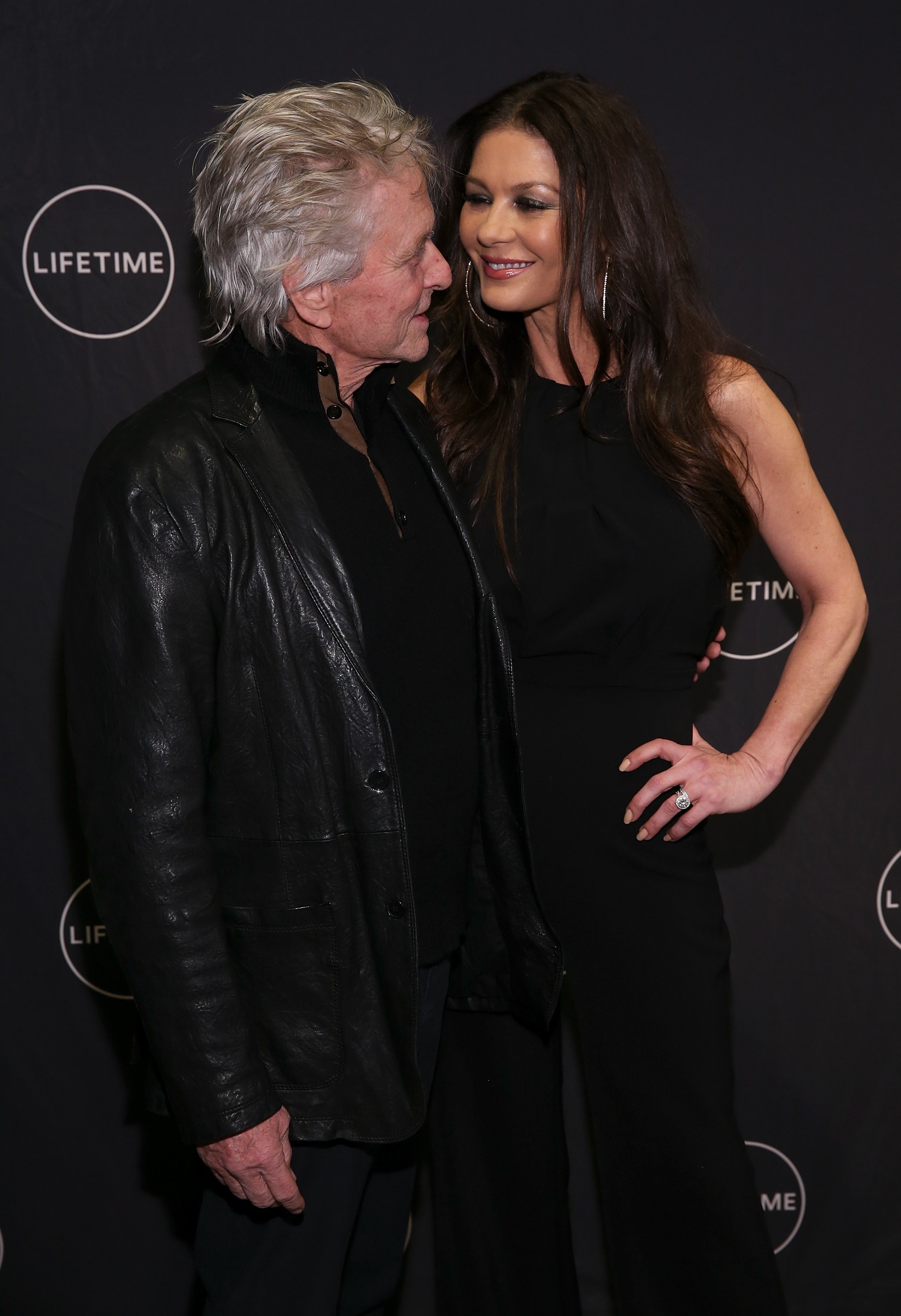 Just one year later, Zeta-Jones began her treatment for a mental health disorder. "I'm not the kind of person who likes to shout out my personal issues from the rooftops but, I hope fellow sufferers will know it is completely controllable," she told InStyle Magazine.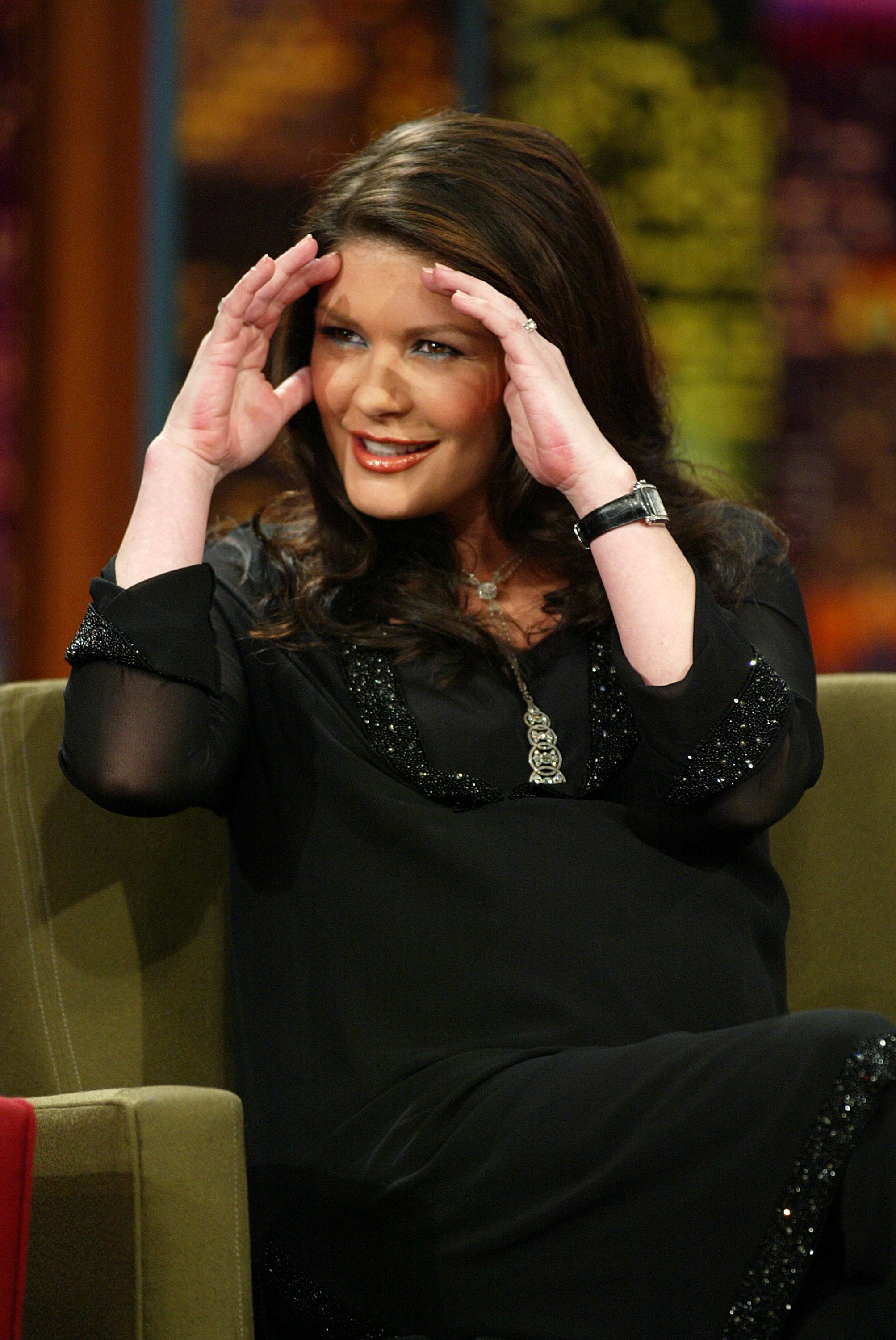 ---
20 YEARS OF MARRIAGE: HOW DID THEY CELEBRATE?
"It would be nice to get all our friends together in one space, but we're not doing that until we're completely out of the woods," Catherine Zeta-Jones told People in an interview, continuing that "I will raise my mask and let my husband passionately kiss me, then I will put it firmly back on."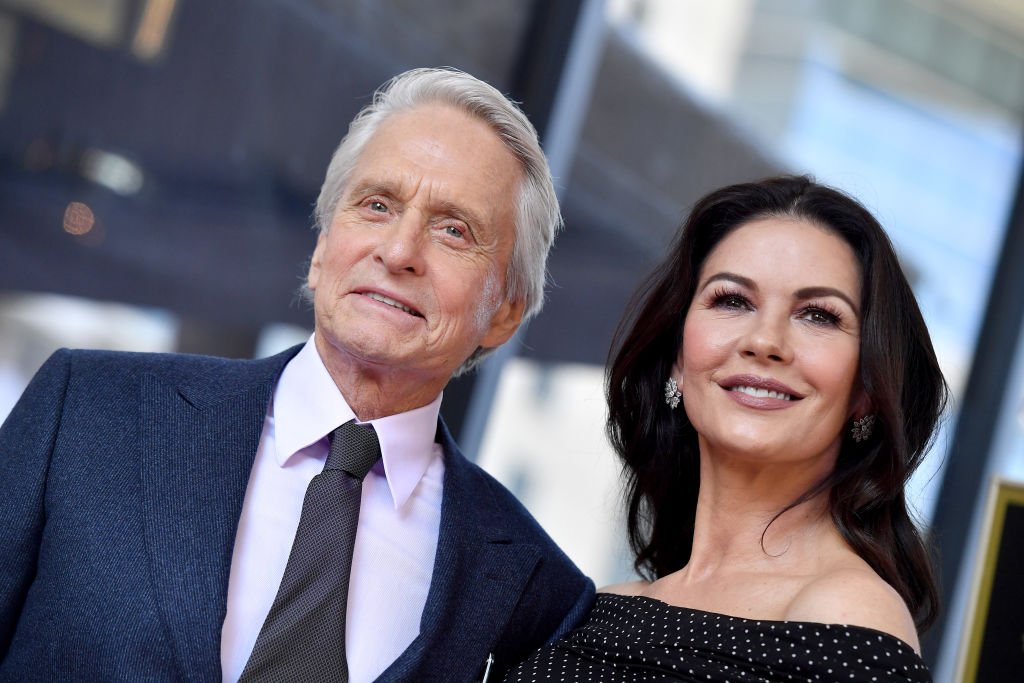 The couple, who will celebrate their two decades together in November 2020, has decided to keep the festivities to a minimum due to the current coronavirus pandemic, in order to ensure that everyone is kept safe. She continued telling People that "we won't be doing any great big party. Not that I'm a big party fan anyway."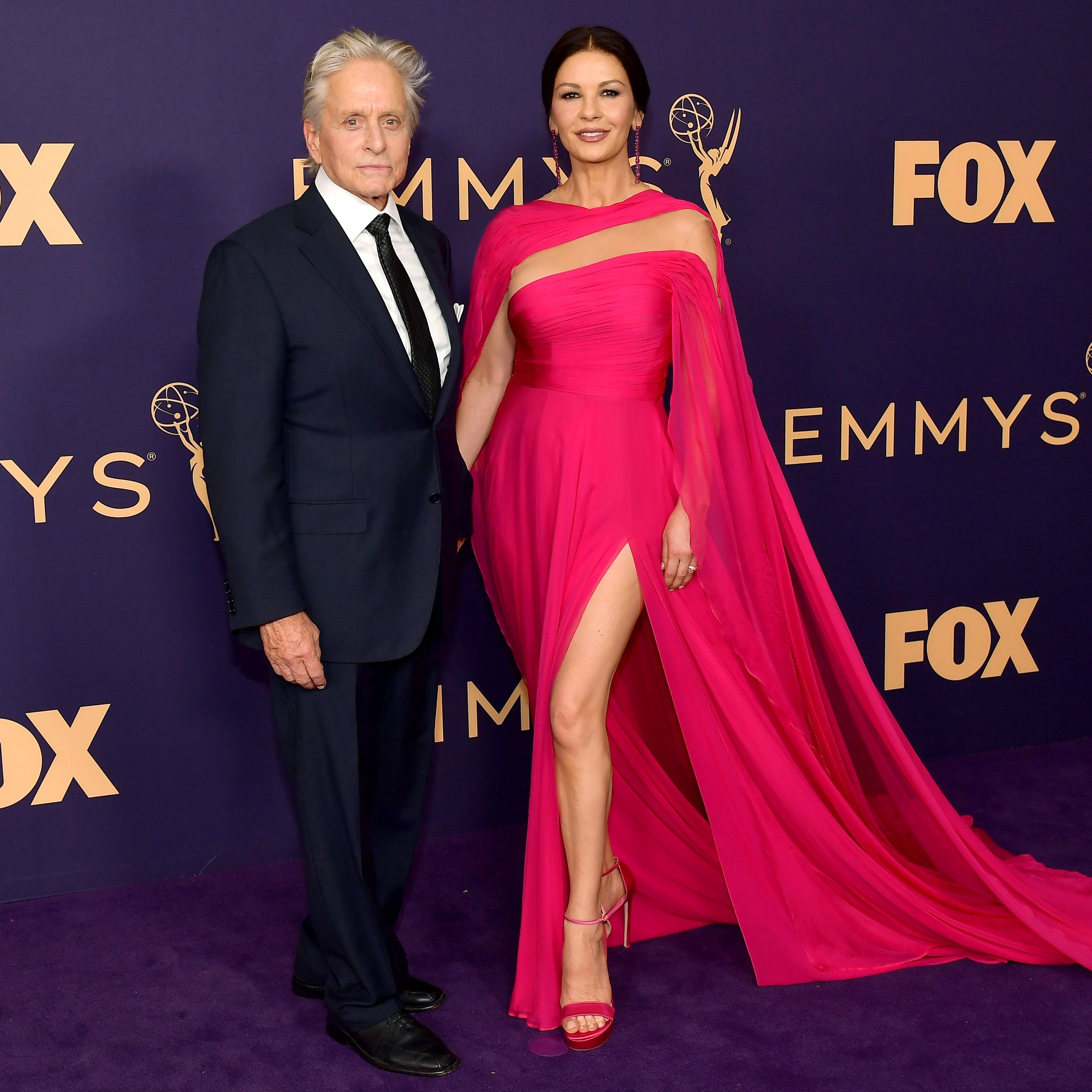 ---
TAKING ADVANTAGE OF THE CURRENT SITUATION
Even though celebrations will be small, Zeta-Jones has admitted that she is not too upset with the forced family time. She mentioned to People that she has been enjoying spending time with Douglas and their children, Dylan and Carys, especially since they don't tend to spend too much time together.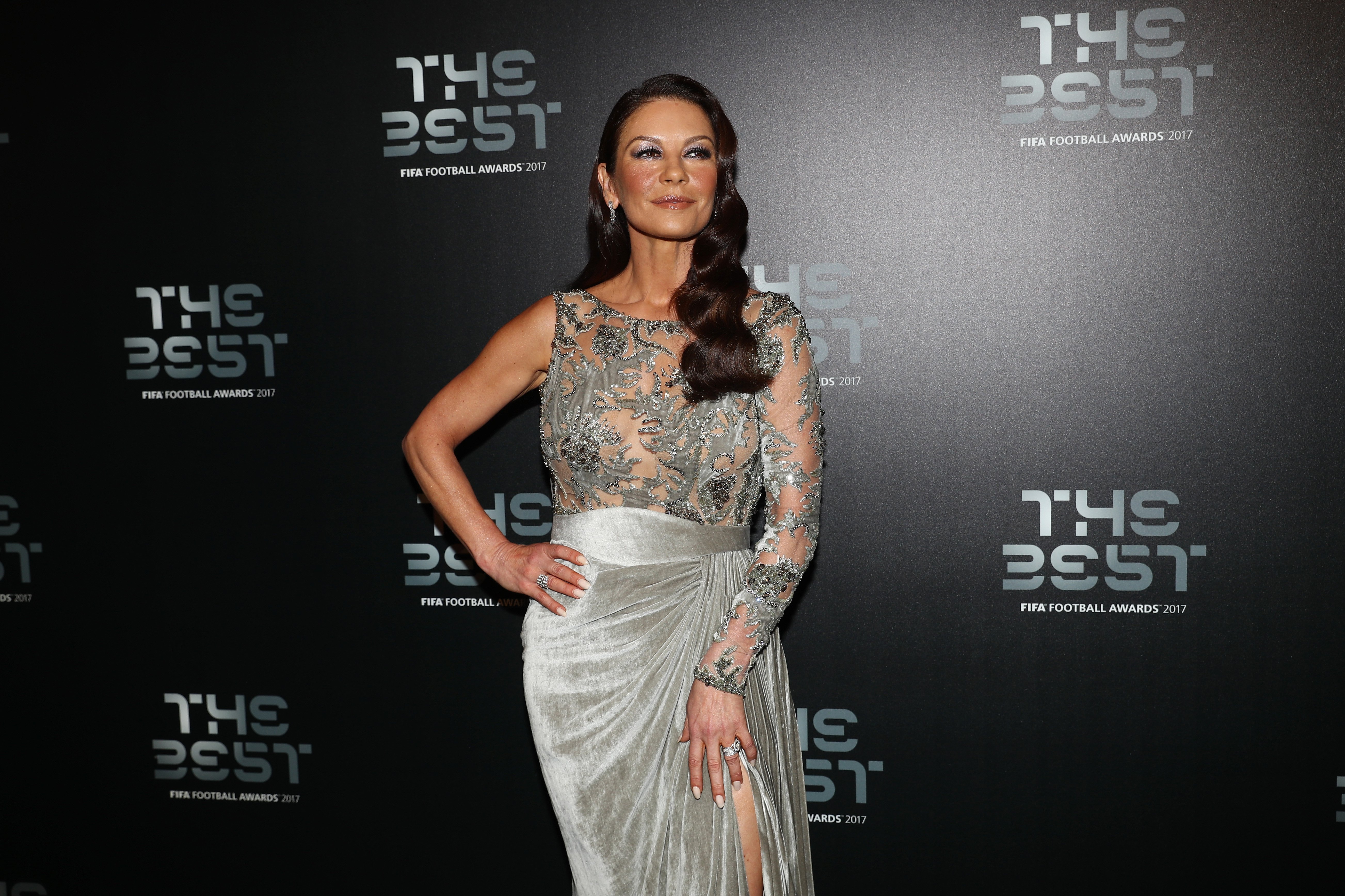 "All of a sudden we were all back together again. And I have to say, I loved it. I really loved it," the actress commented enthusiastically, explaining that Dylan has been away at college and Carys currently goes to school in Switzerland. The family also recently celebrated Dylan's 20th birthday, it must have been nice to do it all together!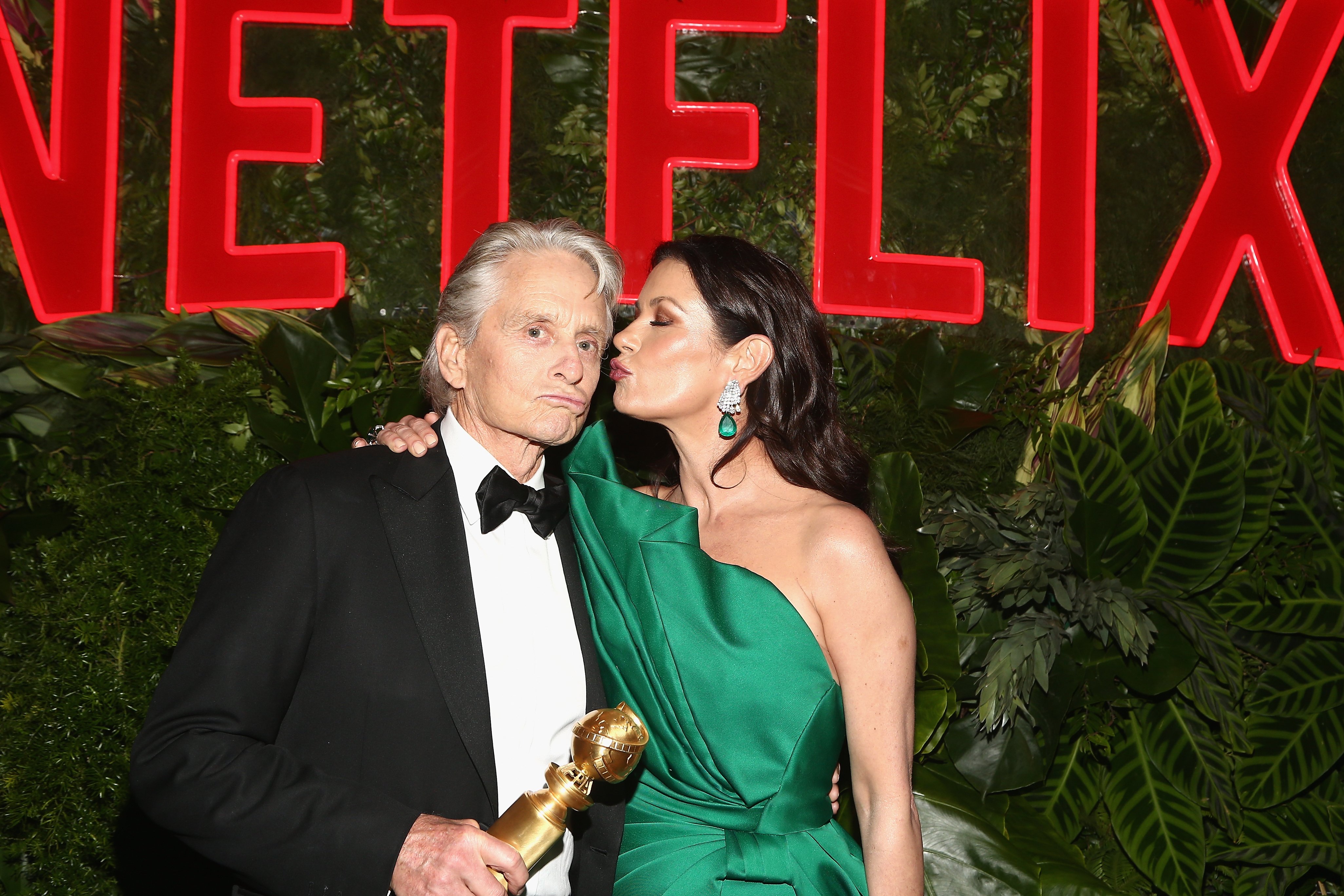 ---
SEEING THE WEDDING'S PICTURES 20 YEARS LATER, WHAT?!
In conversation with Daily Mail, Zeta-Jones revealed that she hasn't seen most of the official pictures from her own wedding day. "I looked at the proofs and that was it–I never made an album. The photographer got in touch recently, so about three weeks ago I got to see all my wedding photographs. It was a wonderful day," she mentioned.
According to the BBC, it was also very difficult to get any pictures from guests, as the security at the wedding was incredibly strict. The news channel reported that "guests had to show their hologrammed invitations before being allowed in and private photographs were banned." Well, as they say, it is better late than never!
---
EVERY MARRIAGE HAS ITS UPS AND DOWNS: THIS WAS THEIRS
Seven years ago Michael Douglas made a statement that would lead the couple to have a break, and "evaluate and work on their marriage". After 13 years of marriage, Michael revealed that what caused his health issues and it was a big surprise for the couple.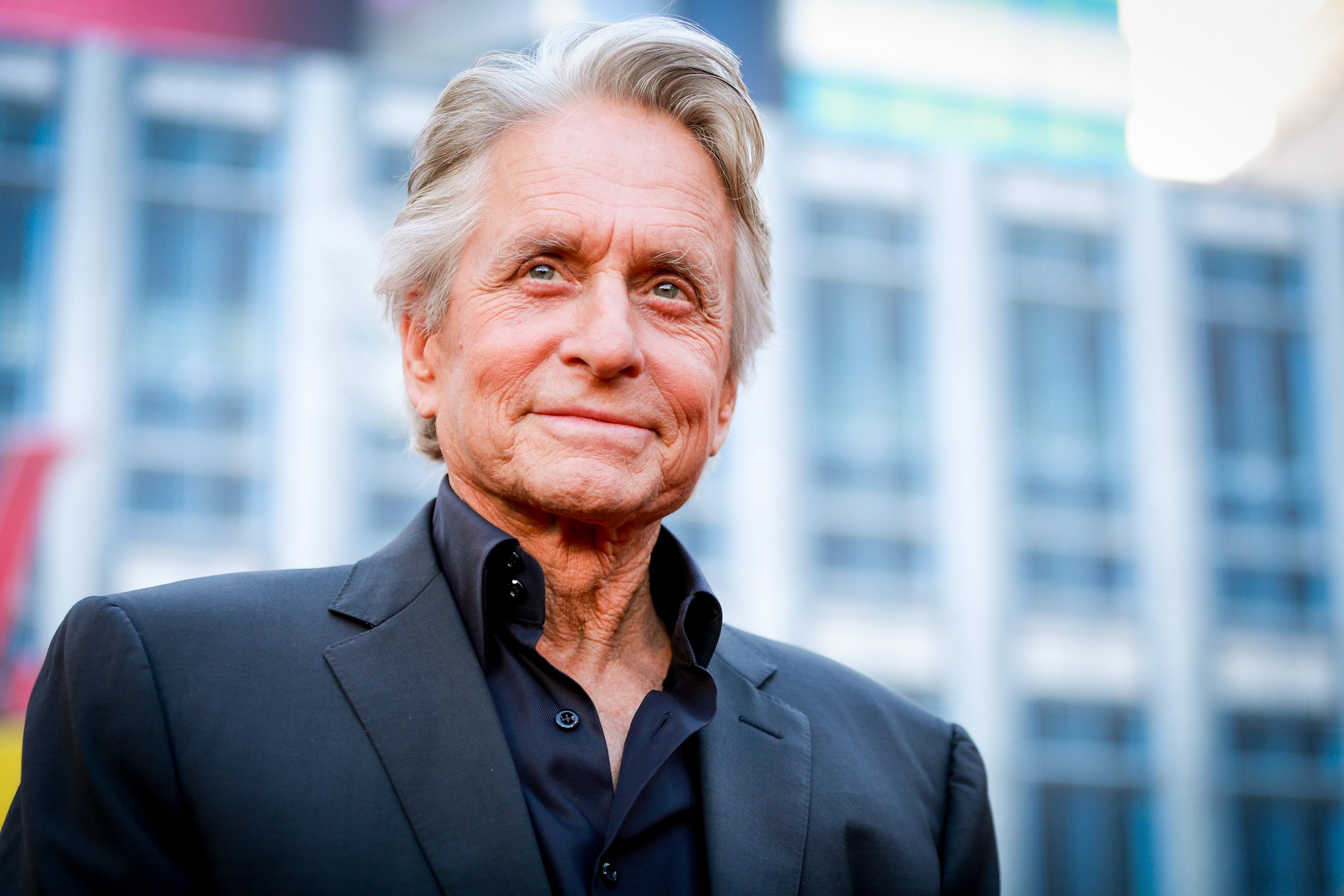 The main issue was that Michael never told Zeta-Jones about his underlying condition, but according to some sources, this was not the only dispute the couple was having. A neighbor from the couple mentioned, "We have not seen much of Michael here with Catherine for about 18 months."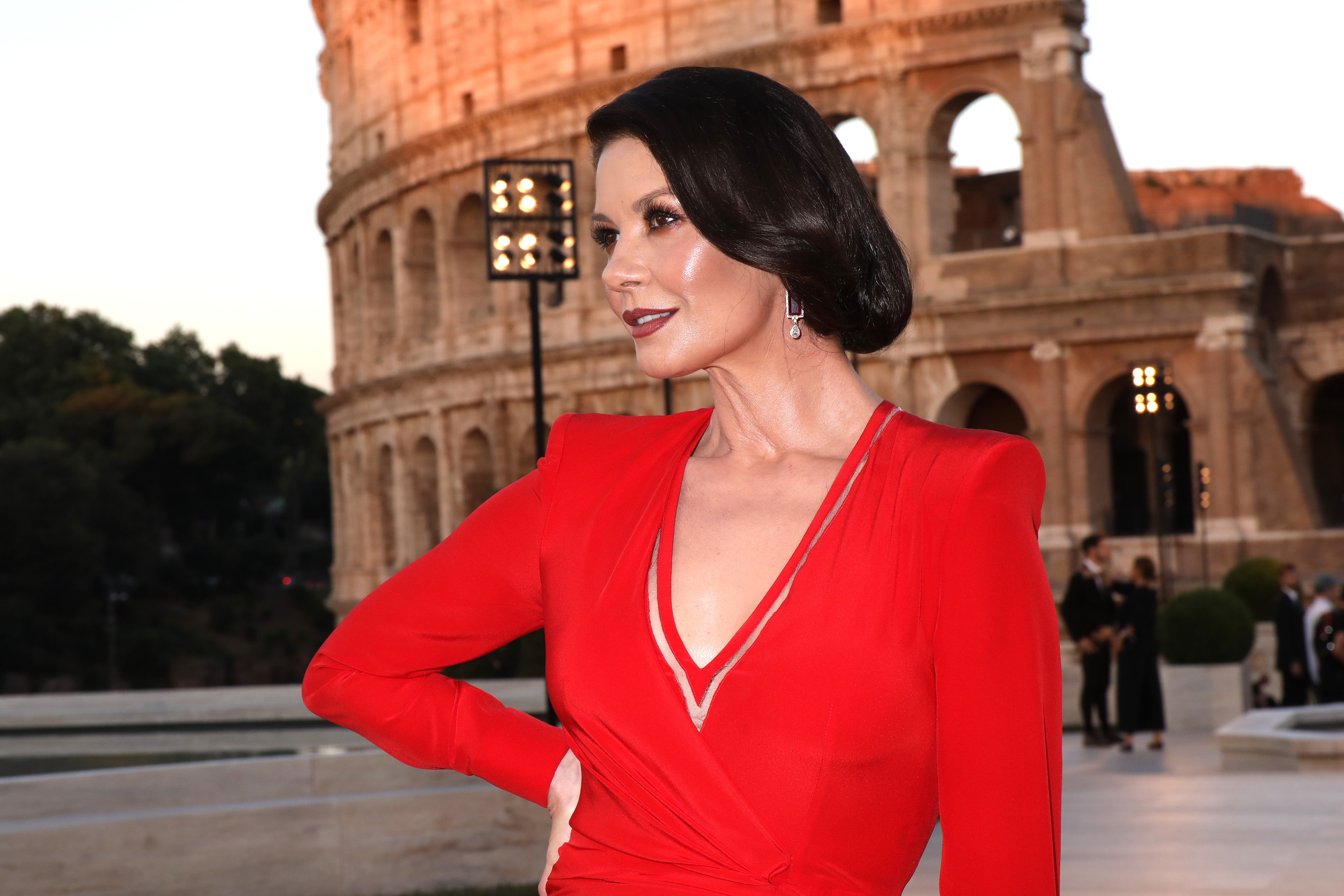 ---
BUT ACCORDING TO MICHAEL, IT ALL WORKED OUT BETTER THAN EXPECTED
The actor eventually came forward mentioning that "True love takes work. Love is an extraordinary feeling that comes from the bottom of your soul but has to be nurtured, you know," talking about how their relationship had come to a standstill.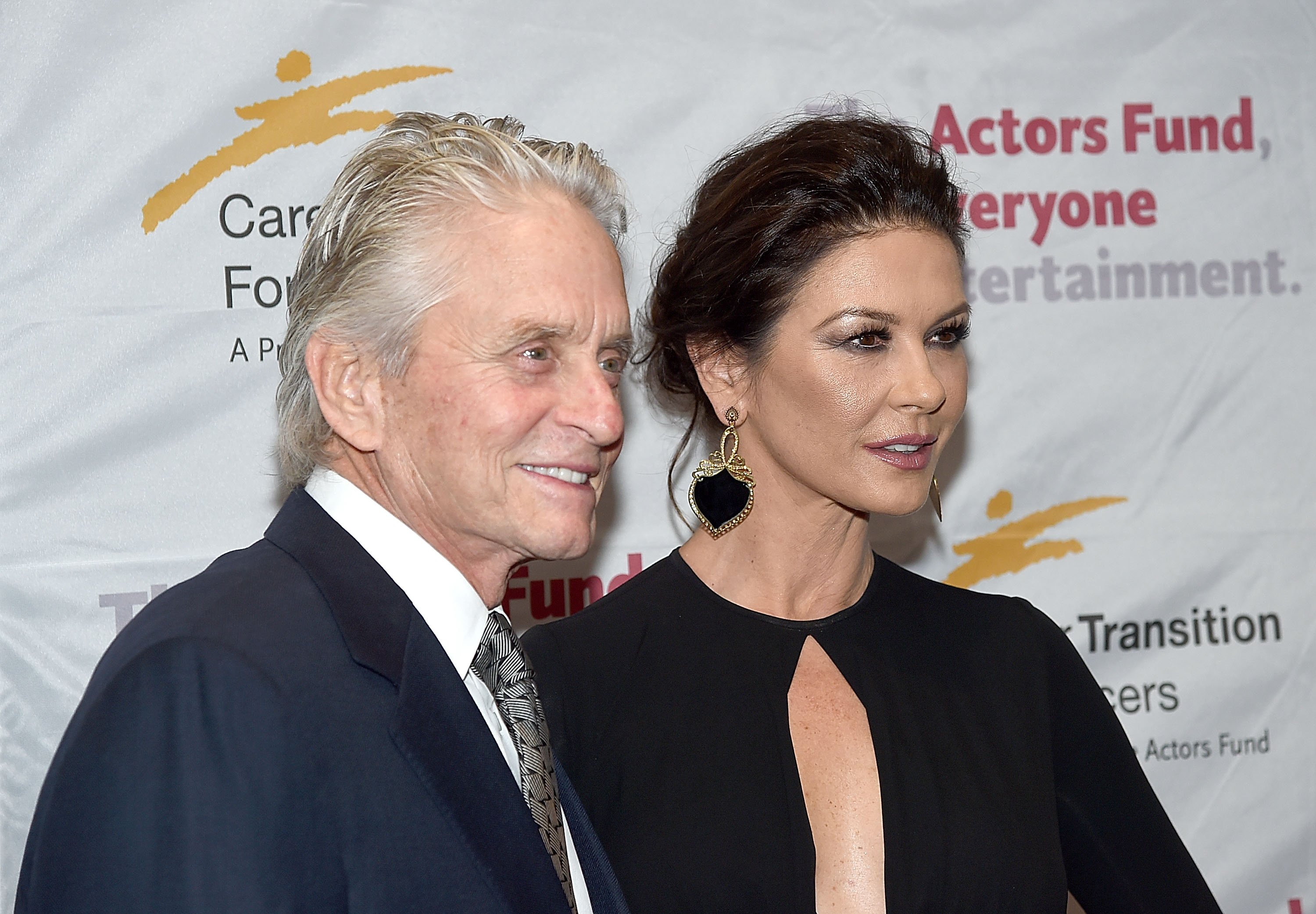 He continued, saying that "The thing I've learned about getting older is you can't take love for granted. You protect it, nurture it and it grows and after one's initial, physical, emotional aspects, it becomes deeper." After being separated for quite some time, the pair reunited and have been together ever since.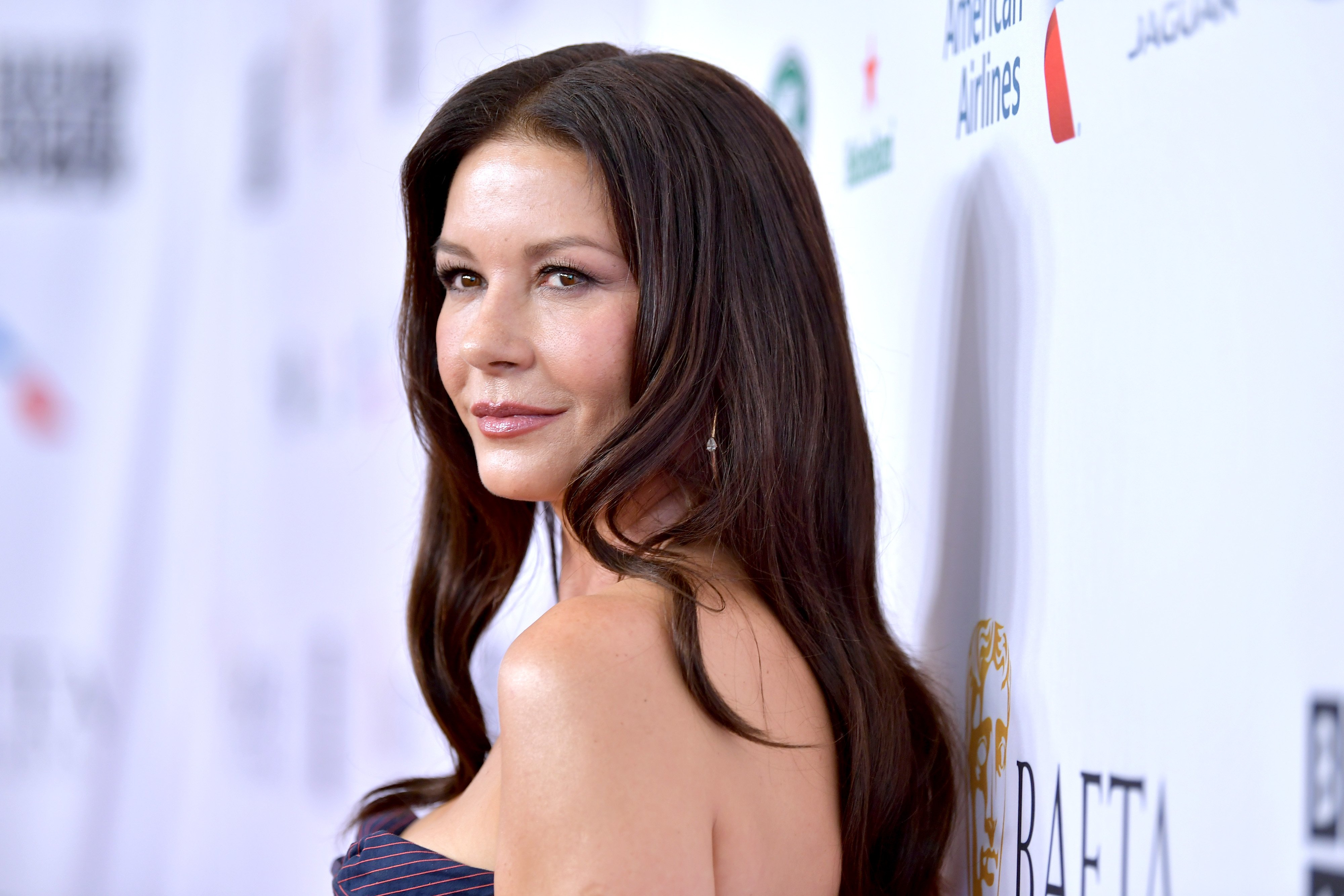 ---
A BITTERSWEET MOMENT IN THE FAMILY'S LIFE
The year 2020 didn't start happily for the family, who had to deal with the passing of Kirk Douglas, the Hollywood icon and grandfather of their children. Douglas, Zeta-Jones, and their children have shared messages on social media as a farewell, while family and friends attended a private Westwood Memorial.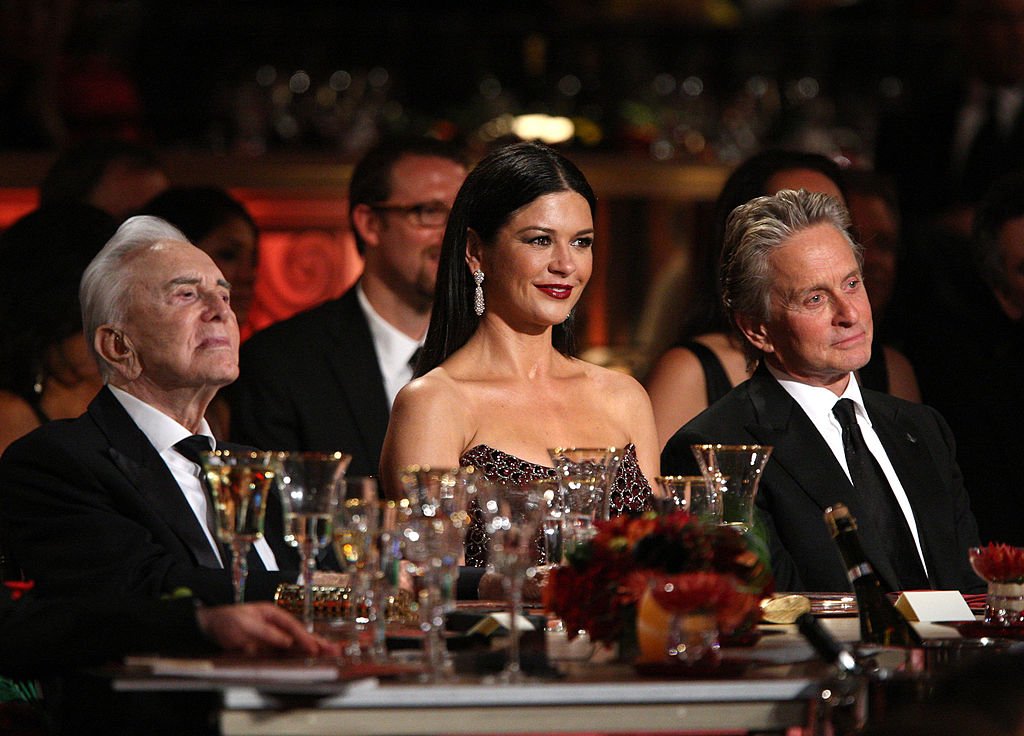 However, Zeta-Jones shared some happier news, after the death of her father in law. She revealed on social media that the family adopted a new puppy, called Taylor. "Introducing Taylor Douglas to the world," she wrote on the caption alongside an adorable picture of the dog. A puppy brings nothing but joy, so maybe that's what the family needed!
---
RUMORS OF A DIVORCE: IS IT TRUE?
Recent rumors arose regarding Douglas and Zeta-Jones' marriage, and a tabloid has reported the couple is going through a divorce. The same tabloid also reported that the cost of the proceedings between the two actors entails $350 million, which is quite a lot! The tabloid referred a friend of the couple as a source, who claimed their union was over.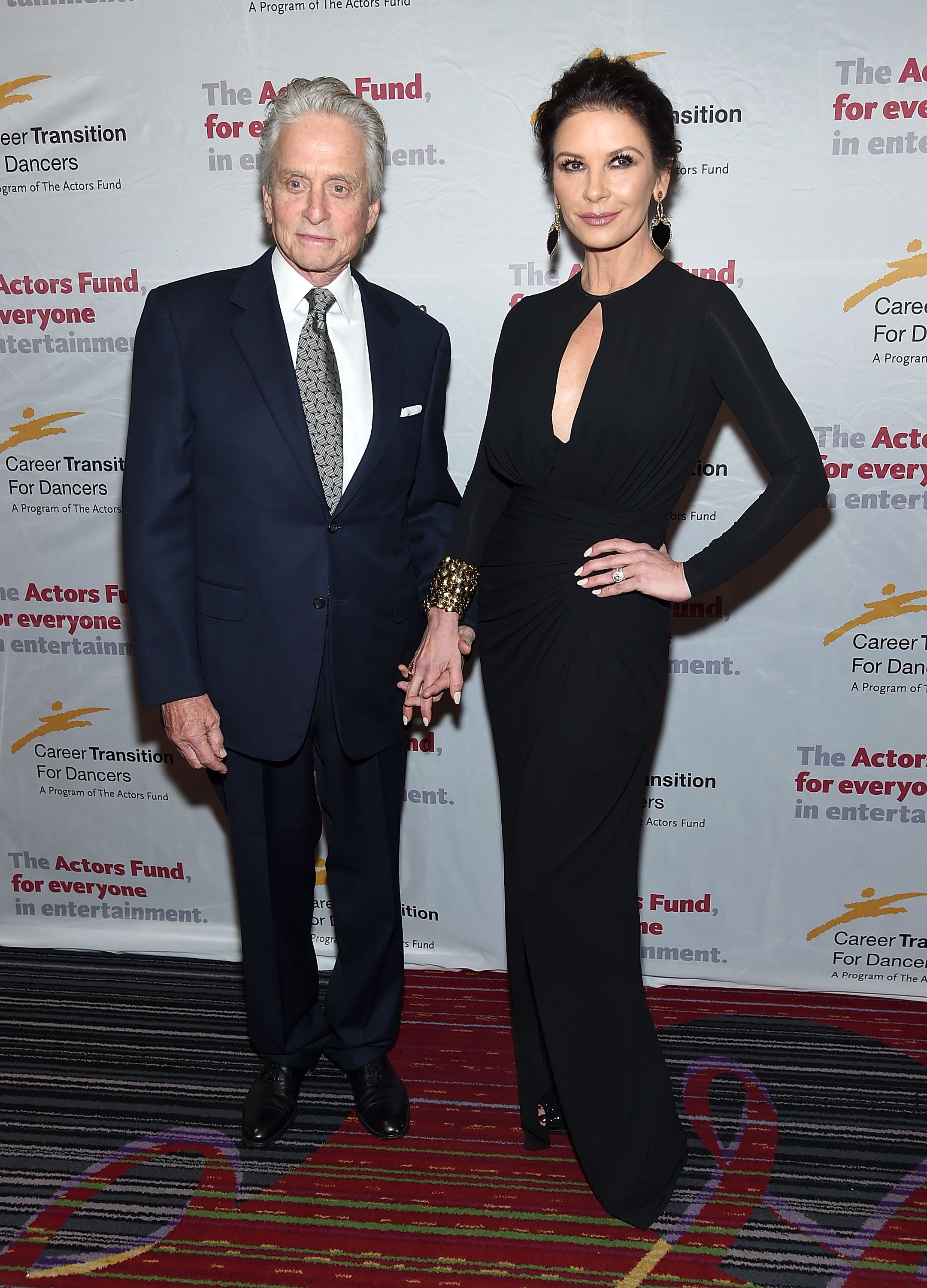 According to the publication, Kirk's passing is one of the sparks that lit the divorce on fire, mentioning that the Hollywood icon would always intervene when the pair was having trouble. However, other sources have come forward mentioning Casa Zeta-Jones as one of the motives leading to the divorce, stating that the actress wants to focus on her lifestyle brand.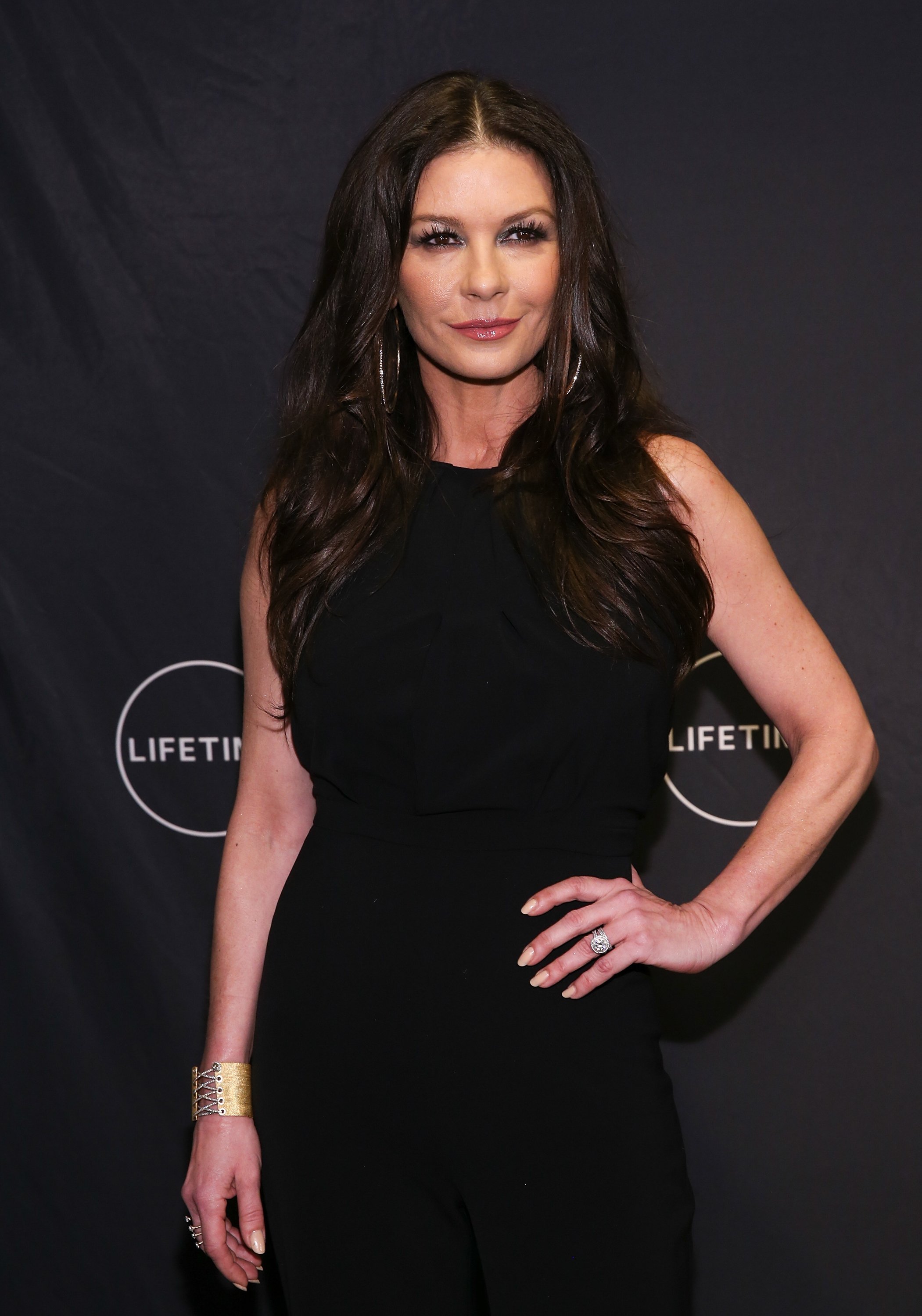 ---
ACCORDING TO SOCIAL MEDIA (AND OTHER SOURCES), NO!
A
second tabloid
has come forward mentioning the divorce claims to be false, giving a special focus on the actors' social media accounts, which don't seem to show anything out of the ordinary. It would also seem that after twenty years together, and surviving health issues, the pair would have been able to handle anything.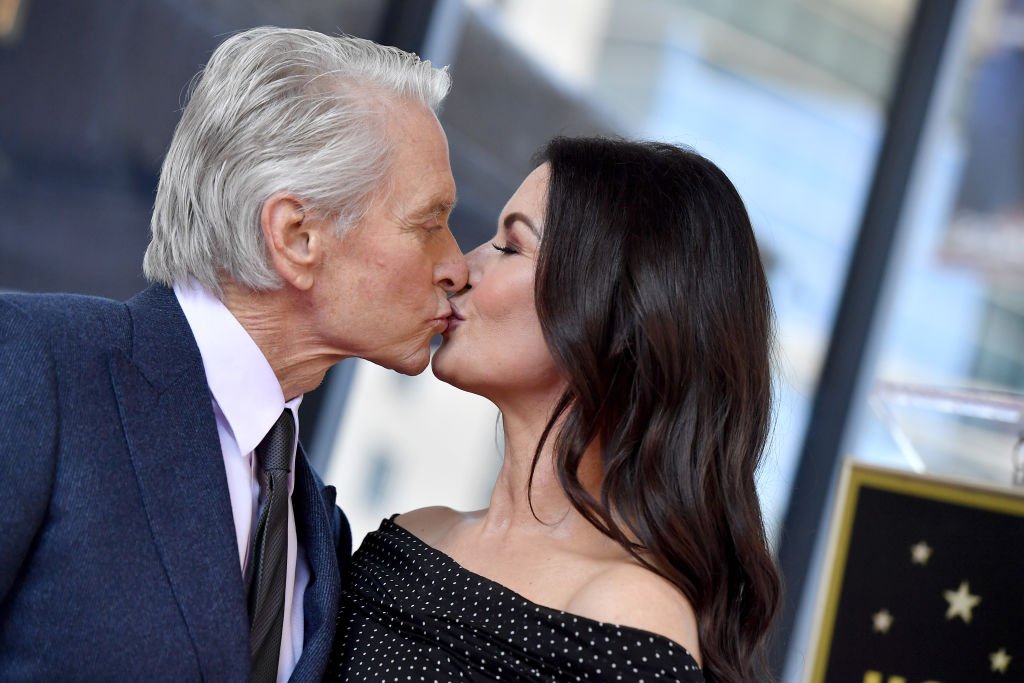 In fact, just a few weeks ago, Zeta-Jones used her Instagram account to share happy Father's Day wishes to Michael Douglas, which followed numerous other posts where she shared her love for him. Over the last couple of months, the actress has been sharing several pictures and videos of the two happily together.
For the time being, the actors have not come forward with comments on these allegations, so we will have to keep waiting to see if it is true or not. Hopefully, the allegation is false, as it is wonderful to see a couple survive all these setbacks and seeming to be as in love as at the beginning of their relationship! What do you think? Please leave us your comments and come back for more great content. 
ⓘ The information in this article is not intended or implied to be a substitute for professional medical advice, diagnosis or treatment. All content, including text, and images contained on, or available through this ENG.AMOMAMA.COM is for general information purposes only. ENG.AMOMAMA.COM does not take responsibility for any action taken as a result of reading this article. Before undertaking any course of treatment please consult with your healthcare provider.
ⓘ We at ENG.AMOMAMA.COM do our best to give you the most updated news regarding the COVID-19 pandemic, but the situation is constantly changing. We encourage readers to refer to the online updates from CDС, WHO, or Local Health Departments to stay updated. Take care!