The Big Bang Theory: Real-life Partners In 2020
The Big Bang Theory has given us the best comedy and entertainment over its 12 seasons. But in between the shows' relationships and friendships, have you ever wondered who cast members' romances in real life? Well, look no further, we've got you covered. 
---
KUNAL NAYYAR AS RAJ KOOTHRAPPALI 
Raj may have repeatedly struck out with the ladies, but the actor behind this painfully shy nerd doesn't have that problem. Nayyar is married to former Miss India and fashion designer, Neha Kapur Nayyar. Their 2011 wedding was an epic six-day celebration attended by 1000 guests – literally – and the couple has been in wedded bliss since then.
---
And if you thought a six-day wedding sounded insane, it could have been longer! "They can take seven days; I think we ran out of money. One day is the henna festival, one day is the cocktail festival, one day is the actual wedding, then the reception. I just wish I could go back to my wedding as a guest."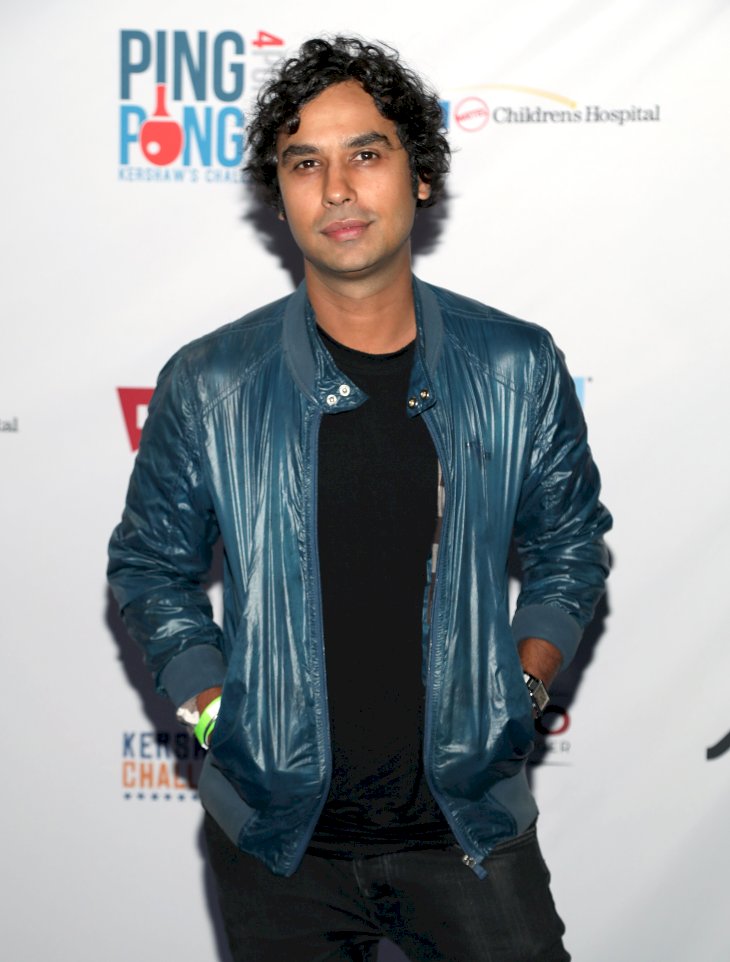 ---
The two met in India in 2008, where Nayyar was visiting while on a break during filming for The Big Bang Theory. A mutual friend introduced them at a party, and the spark was instant. Despite being an actress and fashion designer, Neha wasn't always the confident siren we're familiar with.
---
In fact, the former model admits that she was a painfully shy child who always felt awkward. Luckily, she left those insecurities behind her, and likely with the help of her husband, who is her biggest fan and admirer. The actor admitted that his favorite moment from their entire relationship so far was his wedding day.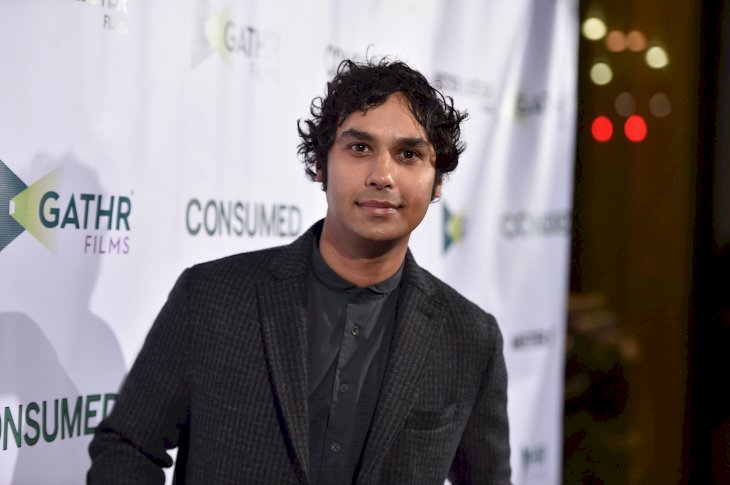 ---

He said "It still gives me the shivers to think of how beautiful she looked. There was something more than physical beauty at play when she was walking. It was spiritual, she was a vision. I will never forget that till the day I die."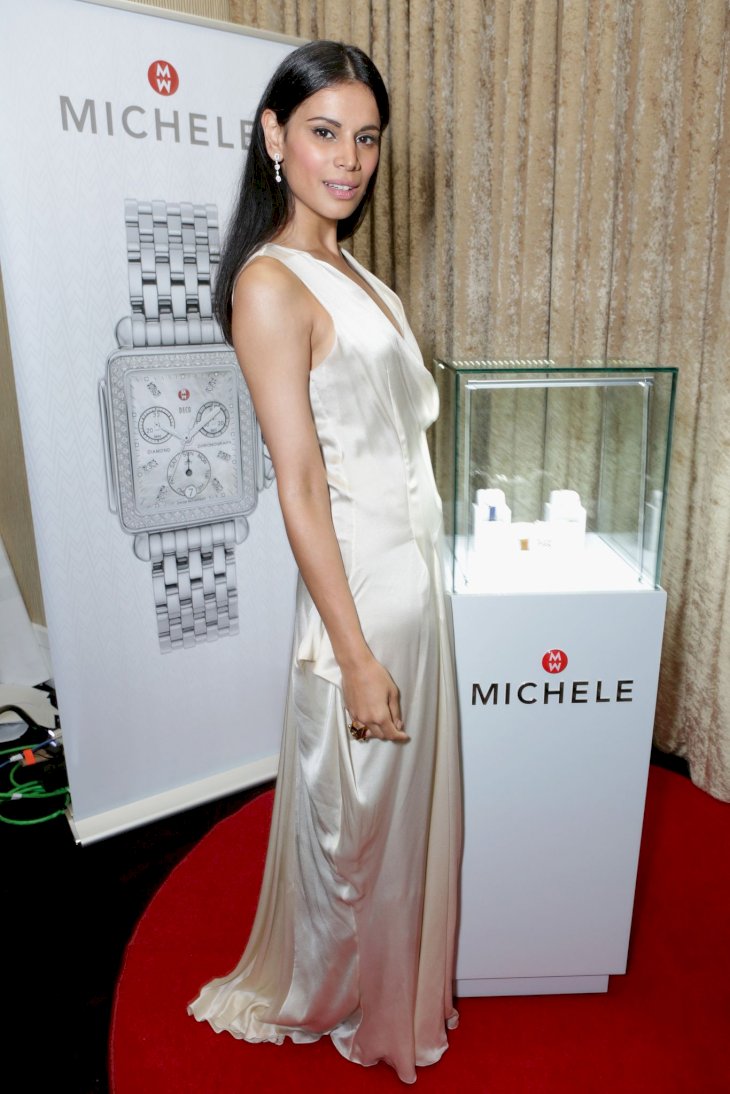 ---
The couple currently live in LA, and while there isn't yet any news of their starting a family, they do have a furbaby! Kunal actually adopted a rescue pup he called Boba Fett, after the classic Star Wars character, in a very Raj-kinda move!
---
SIMON HELBERG AS HOWARD WOLFOWITZ
Simon Helberg is a far cry from his onscreen counterpart, who had some serious issues with lady love before meeting Bernadette. Behind the scenes, Helberg has been happily married to his wife, actress Jocelyn Towne, for 14 years.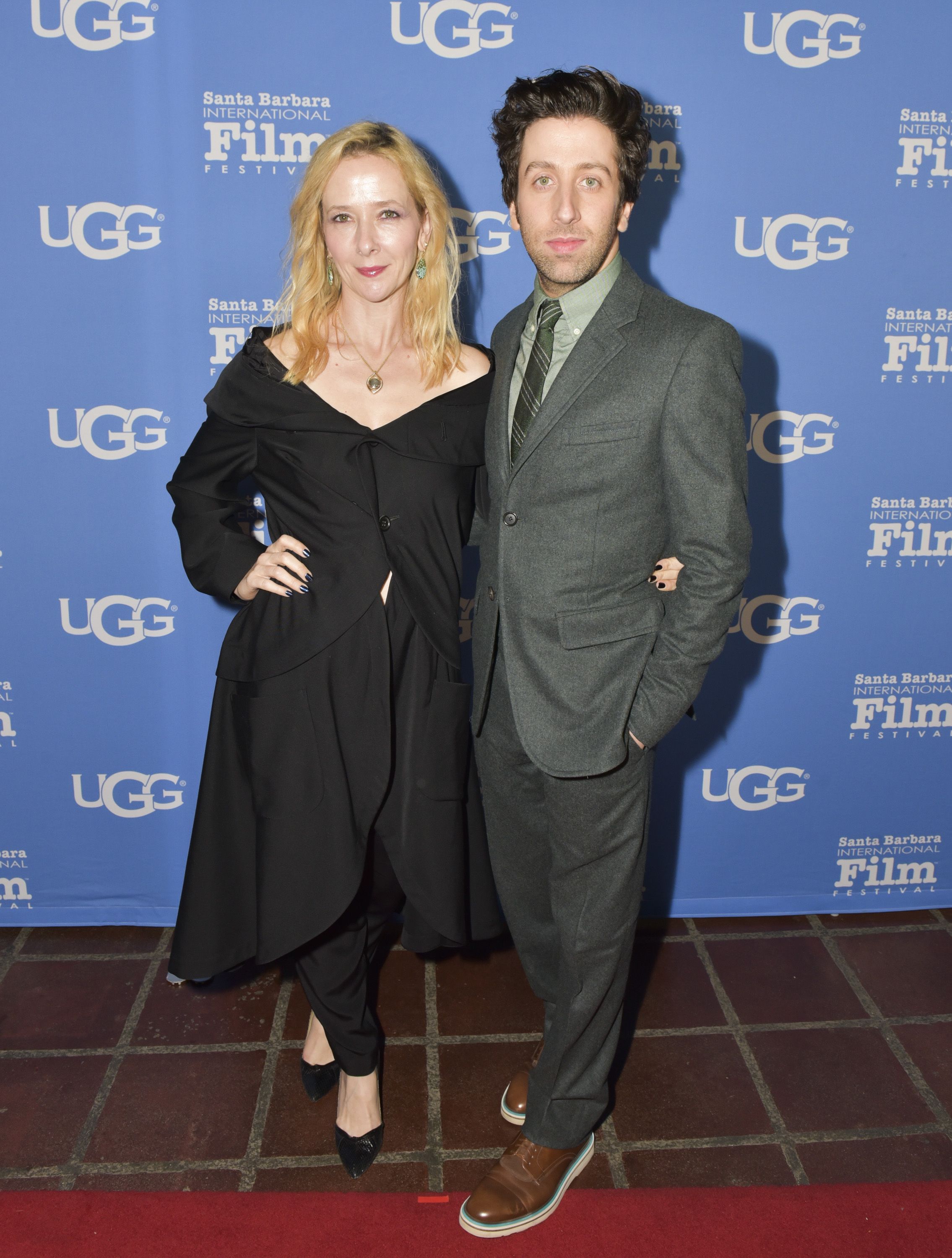 ---
However, the couple had a rocky start to their married life. After proposing, the actor admitted he went a little crazy and considered dating other people. So he broke it off with his fiance, only to realize that he was wrong, and begged his boo to take him back! But she'd already moved to Paris, and awkwardness ensued.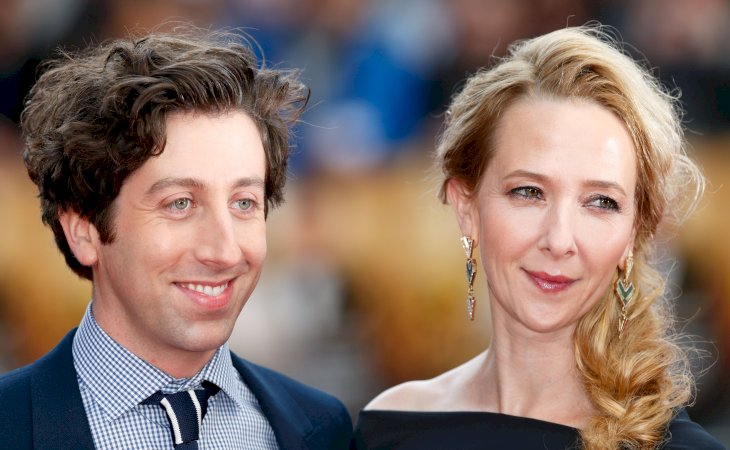 ---
Now, they have two children together, Wilder and Adeline, and we can't help but wonder if they'll follow in their parents' footsteps and take on Hollywood. Since leaving The Big Bang Theory, Helberg has actually done a few small projects with his wife. He even has an upcoming project with former co-star, Mayim Bialik, so read more for those details.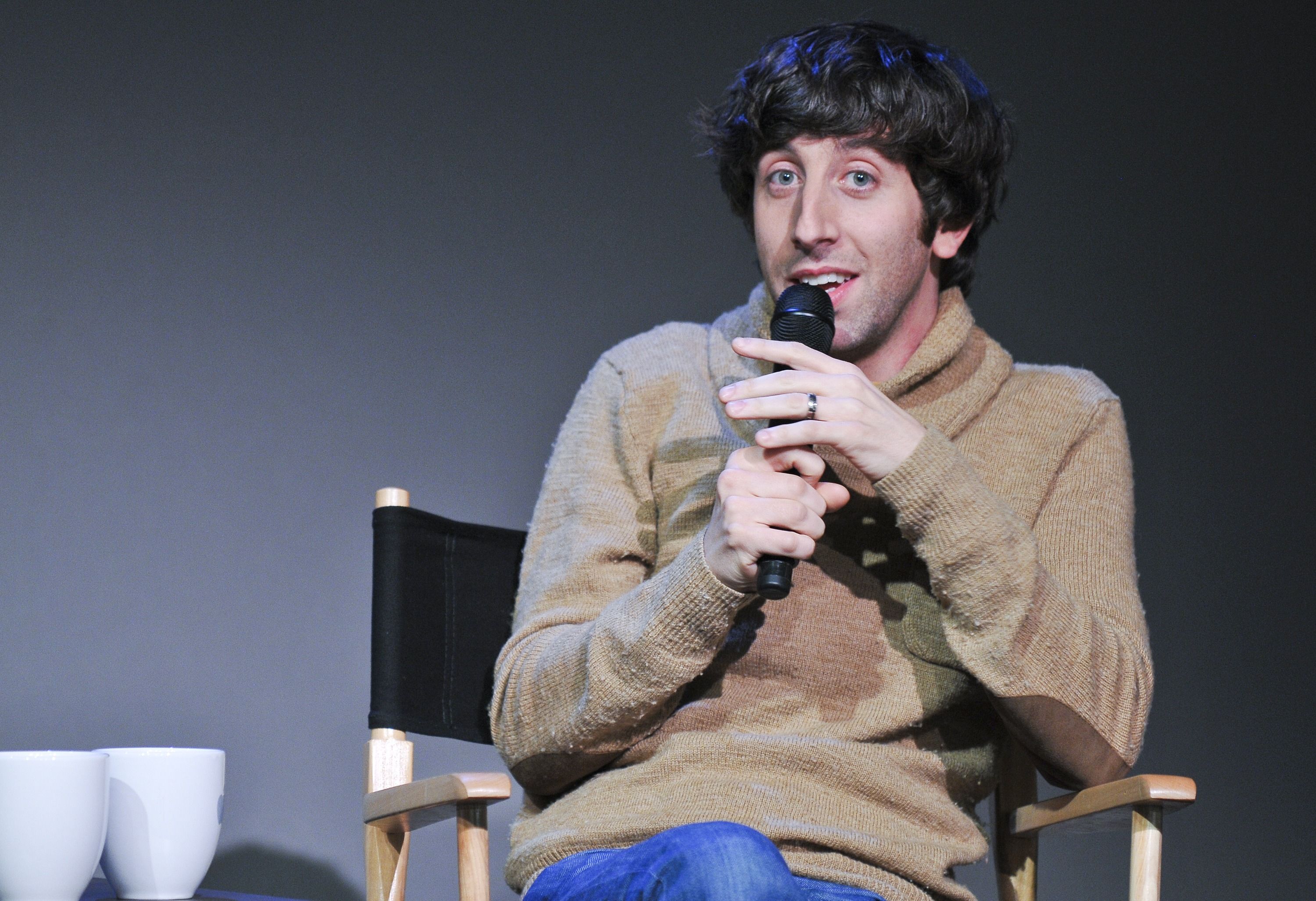 ---
MELISSA RAUCH AS BERNADETTE ROSTENKOWSKI
Helberg's onscreen wife is also happily married offscreen! The actress behind Bernadette, who is instantly recognizable for her helium-squeaky voice, married her college boyfriend turned writer-producer, Winston Bagel, in 2007.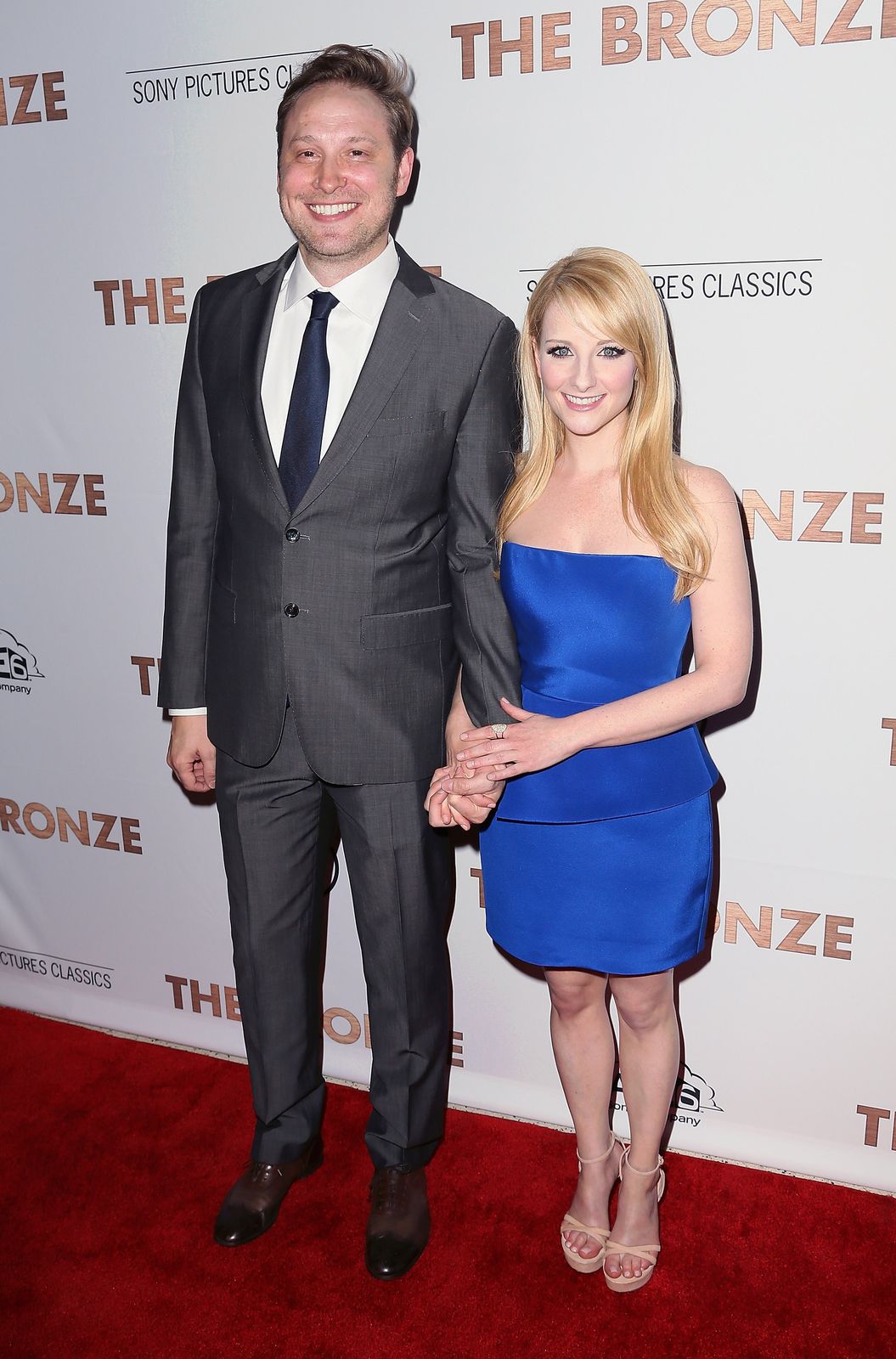 ---
Interestingly, he actually took her surname during the nuptials, and now goes by Winston Rauch! The couple welcomed their daughter Sadie to the world in 2017, and since then, Rauch has focussed on her family, which explains why she hasn't been seen much since the show ended. But it's not for lack of being busy!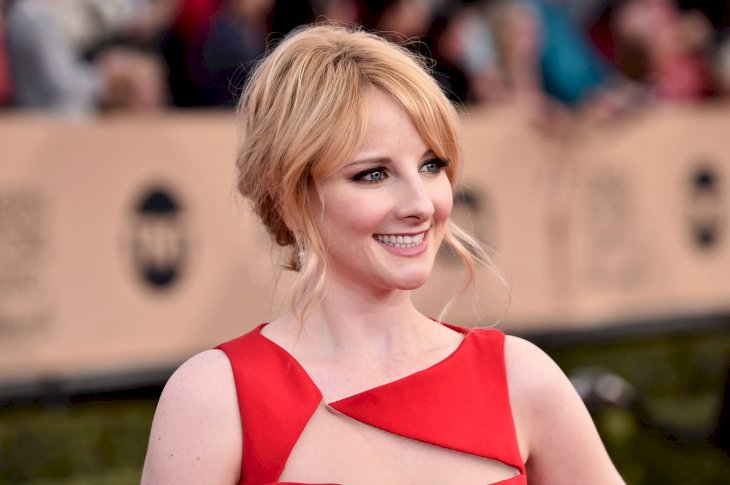 ---
Rauch and her husband announced the arrival of their son, Brooks, during the pandemic, and even wrote an essay on the craziness of being preggers during a pandemic for Glamour! In the essay, she explained that the anxiety over giving birth during a pandemic was made so much worse by:
---

"filling my hospital bag with disinfecting wipes and practicing labor breathing in a mask, like I was training for a dystopian marathon."
---
MAYIM BIALIK AS AMY FARRAH FOWLER
If you thought Kaley Cuoco was the only Big Bang Theory star with a romantic link to Johnny Galecki, you'd be wrong! On her first-ever TV appearance in the show Blossom, Galecki played her love interest and the two shared their first on-screen kiss together, which the actress admitted to Conan was her first-ever kiss!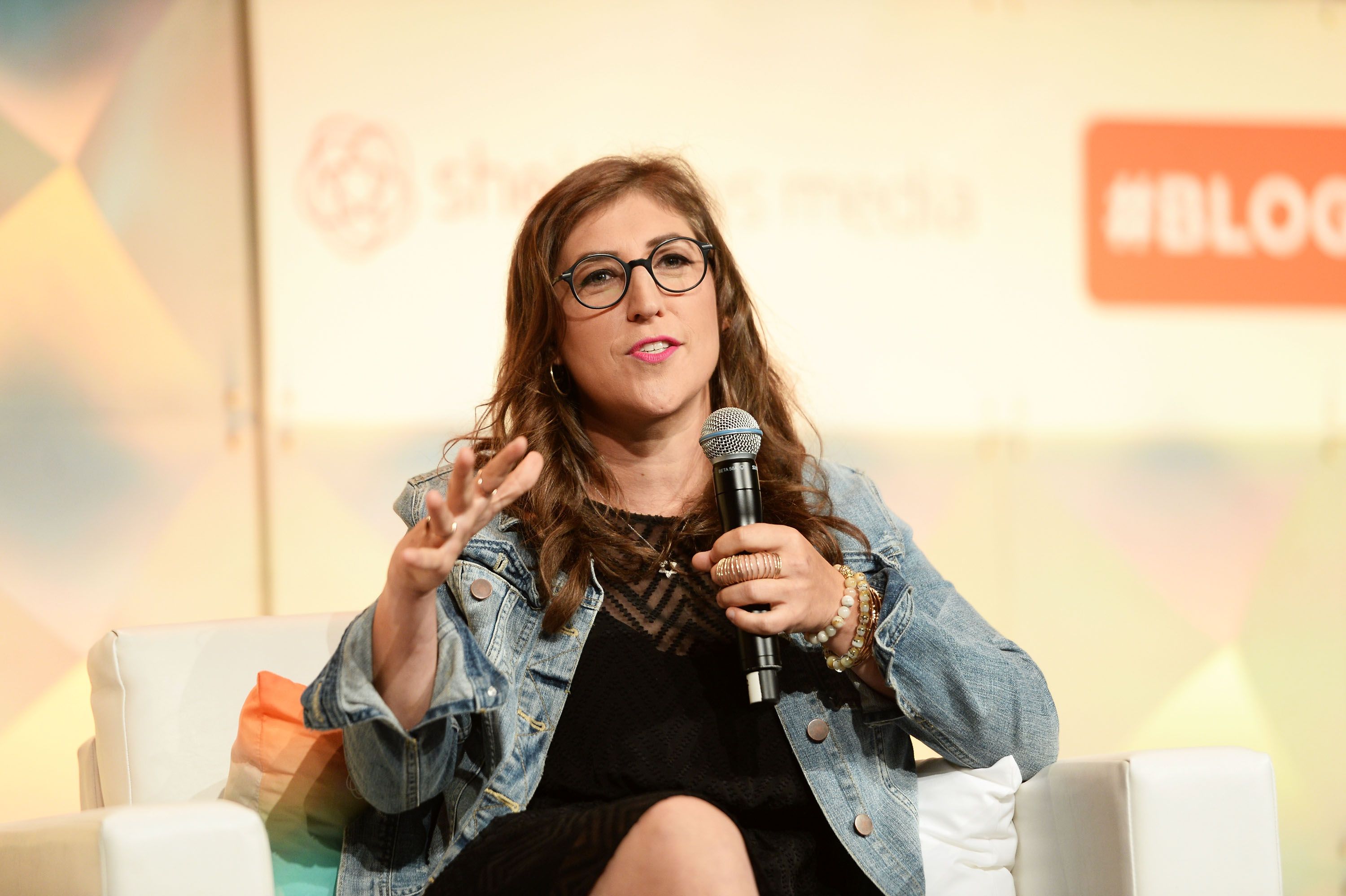 ---
Like her character, Bialik holds a Ph.D. in neuroscience, but unlike Amy, the actress hasn't been so lucky in love. In 2013, she divorced husband Michael Stone, after citing irreconcilable differences (which rumors suggest originated over the two's differing parenting styles for their two kids).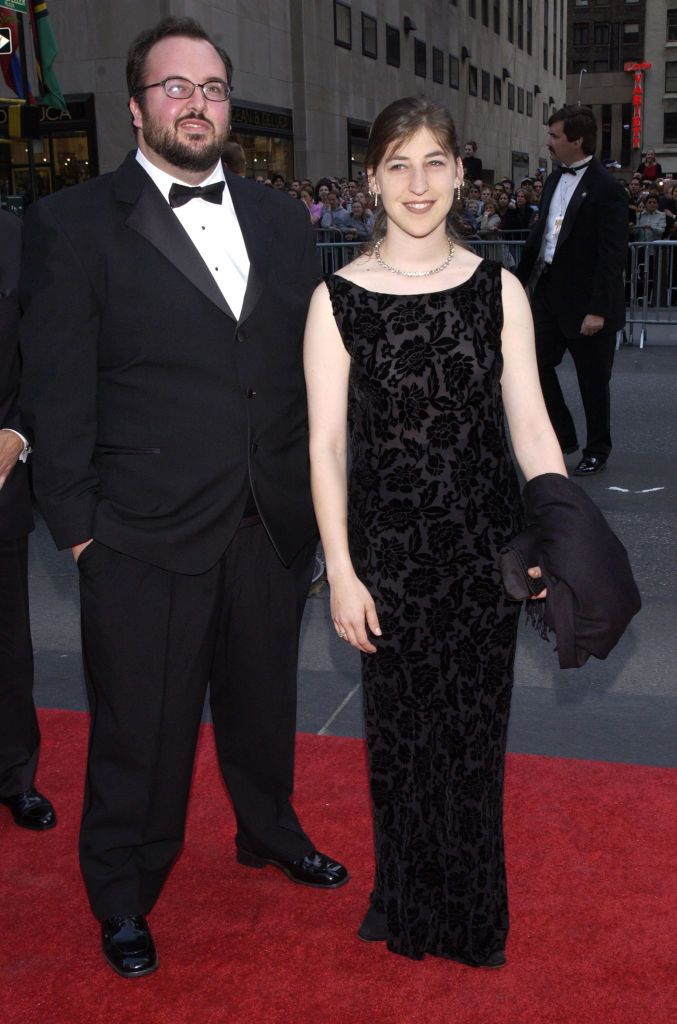 ---
Since then, Bialik apparently had a secret relationship with an unknown someone for five years before calling it quits in 2018. And now, she's been enjoying the single life for two years and has denied all relationship rumors. But it seems she's content with this decision, as she has some amazing projects coming up, that probably require all her attention.
---
Bialik is an author and founder of Grok Nation and the founder of Sad Clown Productions. In addition, she'll soon be playing the leading role in her own Fox series, Call Me Kat, based on the BBC series 'Miranda', along with former on-screen hubby, Jim Parsons, who is the project's executive director.
---
The neuroscientist will make her screenwriting and directorial debut with the film, As Sick As They Made Us, which stars Dustin Hoffman, and Simon Helberg, her former Big Bang Theory co-star. So at least Big Bang Theory fans will see some of their favorite cast members reunited, if only for a short time.
---
JIM PARSONS AS SHELDON COOPER
Not only is the face behind the neuroticism that is Sheldon Cooper the reason that The Big Bang Theory ended after he refused to sign on for another two seasons, but he's also the only cast member still a part of this universe thanks to his voice-overs in Young Sheldon.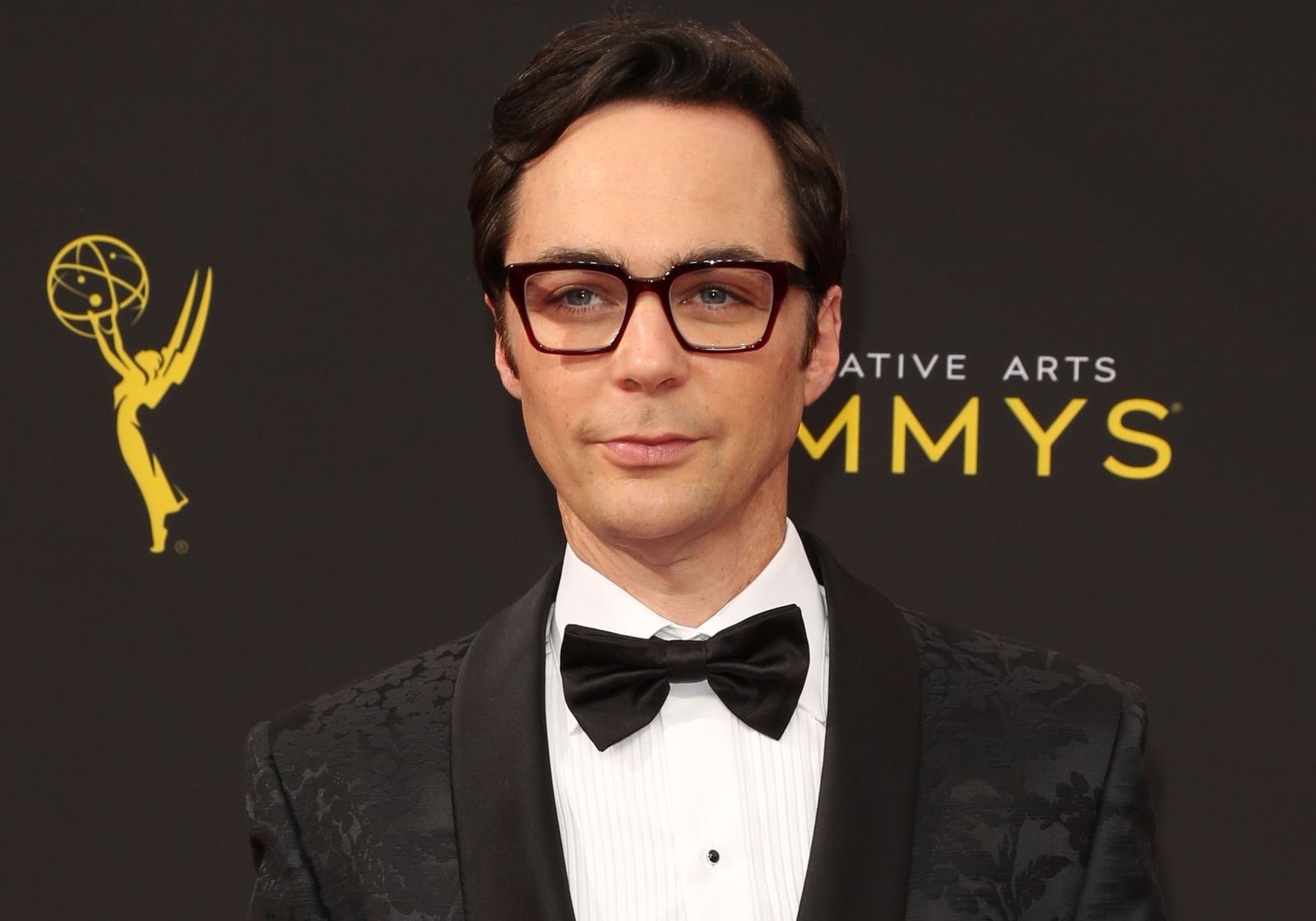 ---
Weird, right? Maybe not so odd if you consider that Parson's real-life husband of three years, Todd Spiewak, is one of the producers behind Young Sheldon. Before marrying, Parsons dated Spiewak for an impressive 15 years, despite only publicly coming out in 2012, with his partner's help. In an interview with Variety, he explained:
---

"No offense to the lovely men I dated before Todd, but somewhere deep inside, I immediately knew that there was no choice left but to deal with this, because to not let them in on this person I had met was to officially start putting up these lifelong barriers."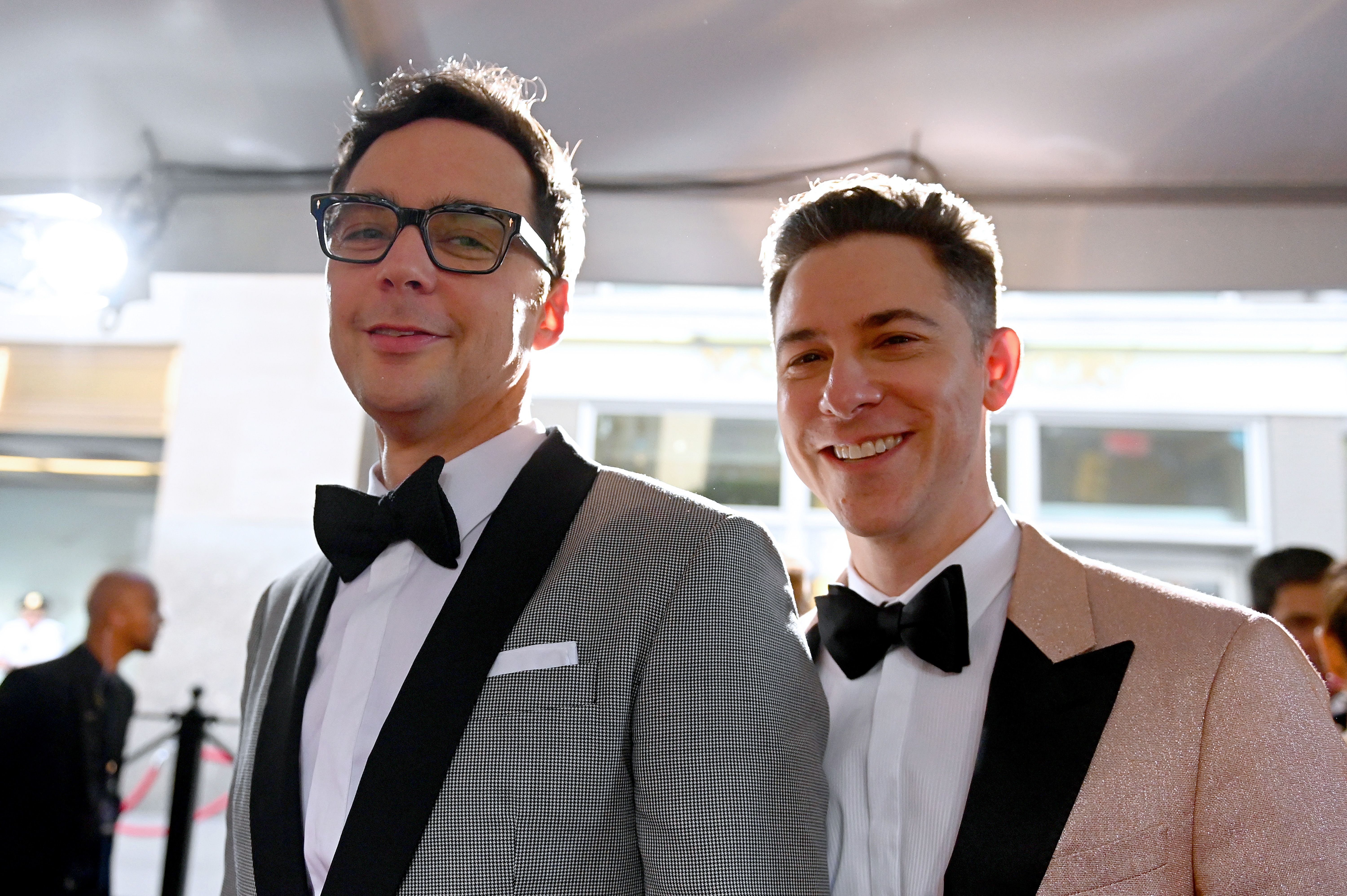 ---
But why did it take Parsons so long to come out? Fear. Originally, he tried to hide his sexuality, until he realized that there was no reason to! Parsons admitted that it took a lot of courage to be seen with his partner in public, but: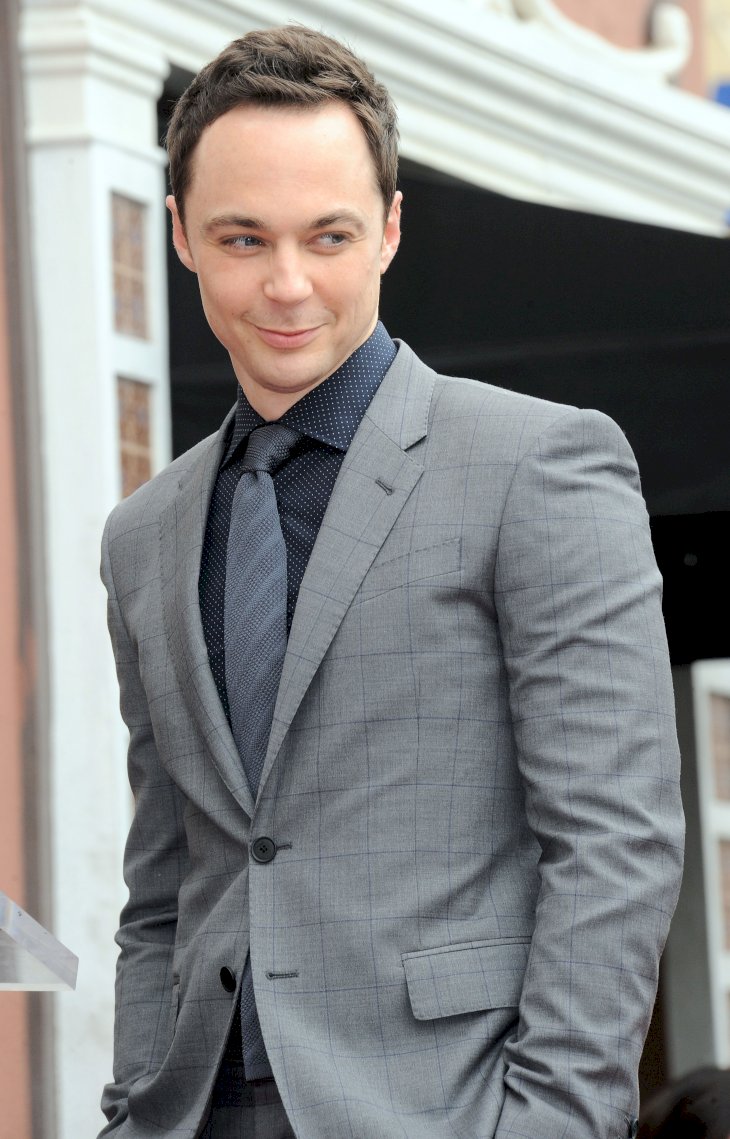 ---

"I took Todd along to the first awards shows, as my date, and what happened? Absolutely nothing. And afterwards nobody ever asked me: 'Are you gay?'"
All that fear for nothing, and now the couple can focus on what's most important – each other, their fur babies, and their careers! We can't wait to see Parson team up with Bialik again for Call me Kat.
---
JOHNNY GALECKI AS LEONARD HOFSTADTER
He may play a total nerd on-screen, but off-screen, this actor is quite the Romeo. Not only was he fellow actress Mayim Bialik's first kiss way back when, but he also dated Kaley Cuoco. I guess science is sexy, cause this guy is doing pretty well on the relationship front.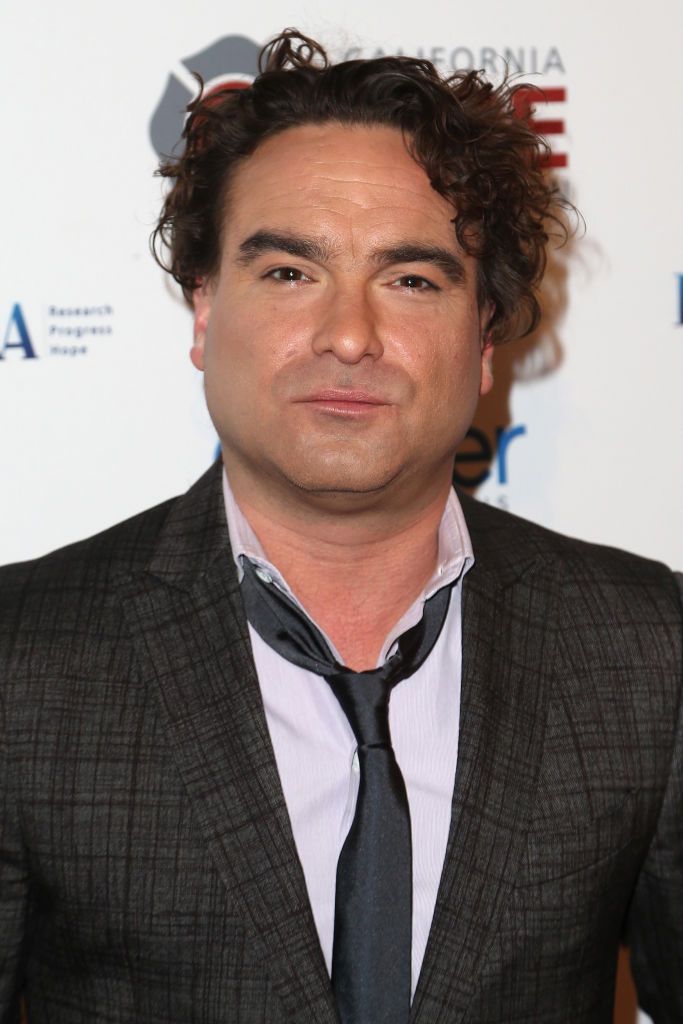 ---
But you didn't start watching this video to hear about his past relationships! Galecki is currently dating supermodel Alaina Meyer, who is 22 years his junior. Though there were marriage rumors doing the rounds before the couple welcomed their son to the world late last year, the actor has been adamant that they're just that – rumors.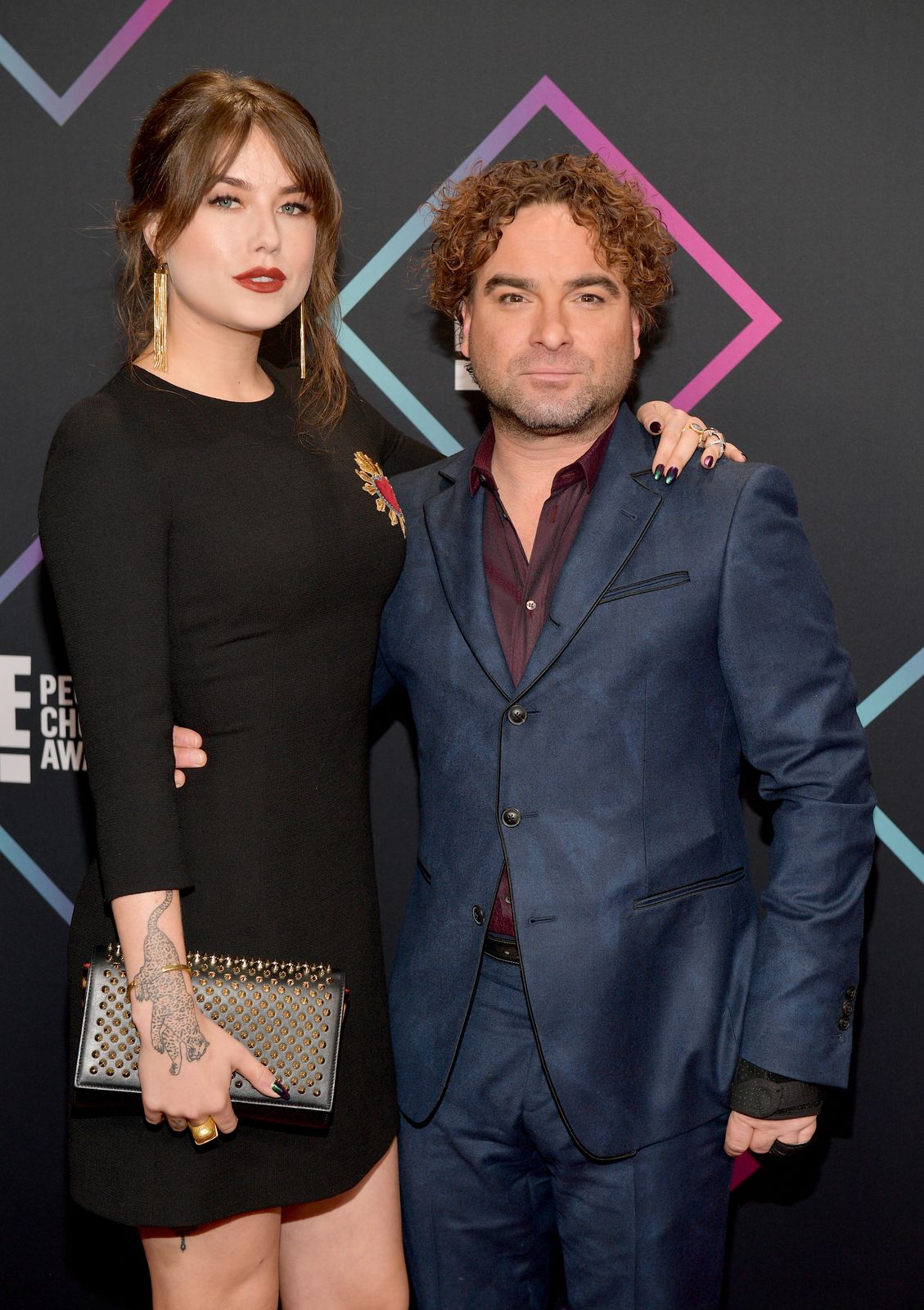 ---
In fact, this admission was unexpected, as this guy is generally pretty tight-lipped about his love life. In an interview with CBS, while still filming The Big Bang Theory, he explained that "I just don't like to speak about my relationship… I just worry that it will conflict with people's acceptance of Leonard and Penny. I don't want it to distract from the story."
---
But that doesn't mean we don't know anything about his love life. Meyer is quite active on social media, and often shares posts about her life as a new mother, and all the learning curves that come with it. So just maybe, if we keep an eye on her Instagram, we'll always have the latest info. And now for the biggest heartthrob on the show – your girl, Penny.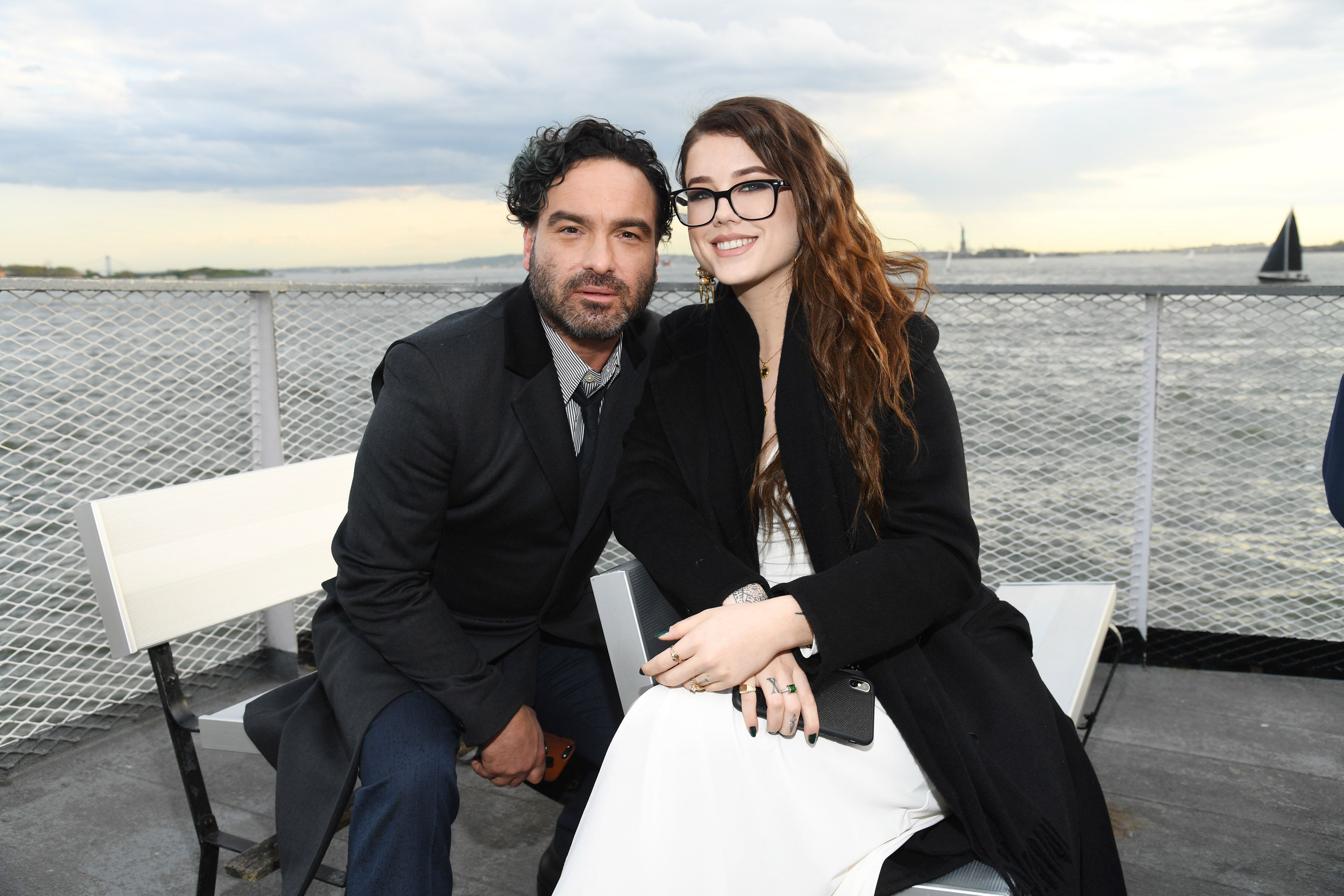 ---
KALEY CUOCO AS PENNY HOFSTADTER 
We're seeing double: after her two-year secret relationship with costar Johnny Galecki, Cuoco had a two-year marriage to Ryan Sweeting before breaking her habit of keeping just two-digits on the relationship clock. Her second husband, Karl Cook, proposed to her on her 32nd birthday. 
---
 After the two married in 2018, they've had an adorable but pretty unconventional marriage. To celebrate their first wedding anniversary, the couple had a pretty stylish meal – at Taco Bell. An Instagram snap of the meal with the caption "Best anniversary dinner I could have asked for!" Just shows that these two are not only hilarious together, but easy going.