Enola Holmes Cast: Fun Facts and Thoughts on the Film
Are you excited by the upcoming movie Enola Holmes? Well, the Netflix film will be released on September 23, so we still have to wait for some time. Meanwhile, we're here to help you learn as much as possible about the Enola Holmes characters and cast! Dig into the article as we uncover the new and seasoned talents starring in the film. 
---
HENRY CAVILL AS SHERLOCK HOLMES
I mean, the Witcher… No, no, no, it's not from here… Ah, sure, Sherlock Holmes, played by Henry Cavill! Are you one of those fans who went crazy over his Victorian curls in the Enola Holmes trailer? If you did, you're not the only one because the internet is teeming with memes and posts about how great Henry looks in the new role.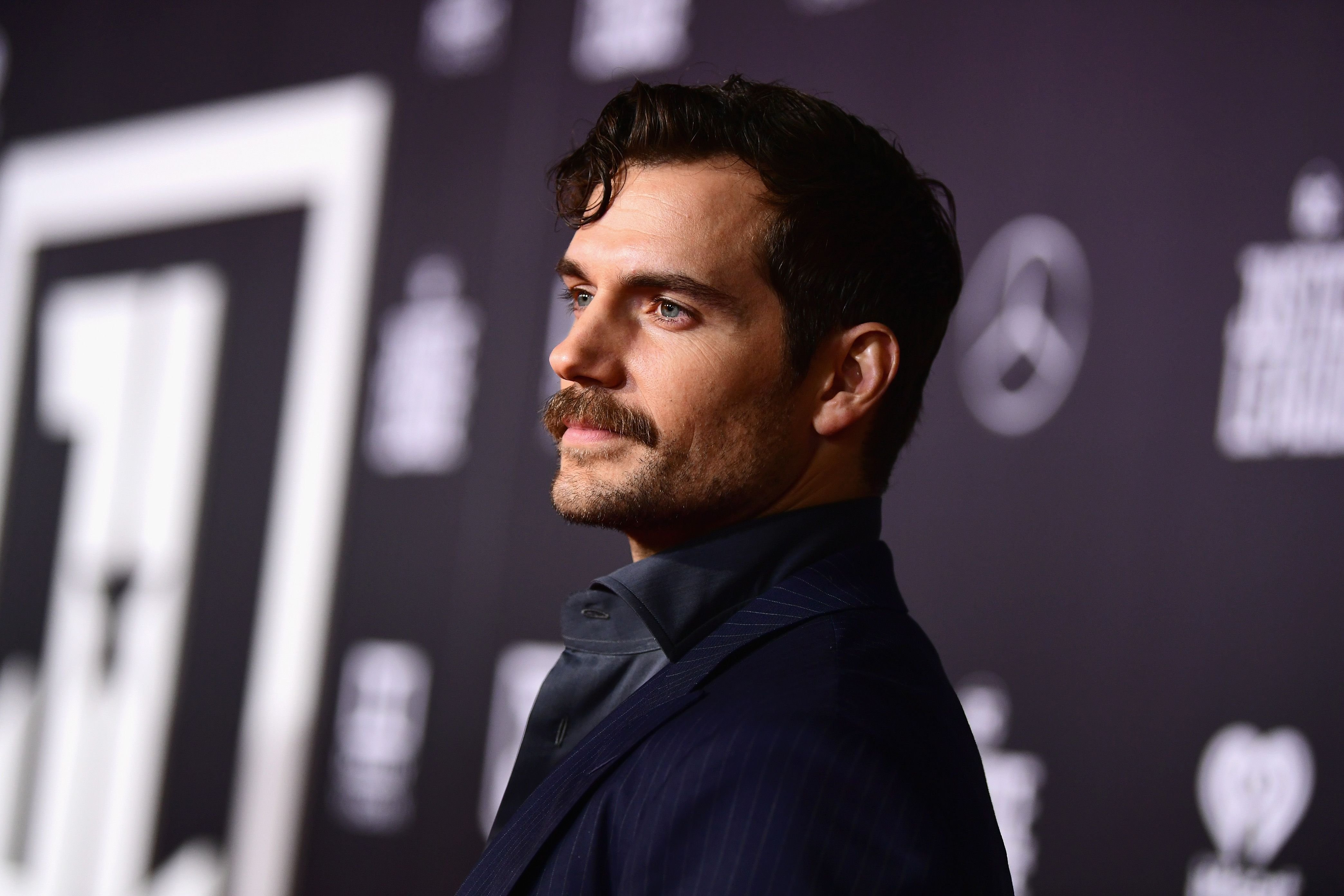 ---
What do you think about it? As for Cavill himself, he couldn't be happier playing the literary icon, and he also liked the new angle of the story. "They've done it through the lens of his estranged sister," the Witcher actor said. "It draws so many wonderful parallels to society today. And it's told in such a wonderful way."
Ah, isn't he lucky to participate in such a meaningful and unique project? And can you believe now that at some point, he was considered the unluckiest actor in Hollywood? Yes, he lost two huge roles in a row. Those were James Bond and – hold your nerve – Superman!
It happened way before Man of Steel when Cavill auditioned for the role in Superman: Flyby. I mean, where were they looking when they didn't give Henry the role as Clark Kent? Gee!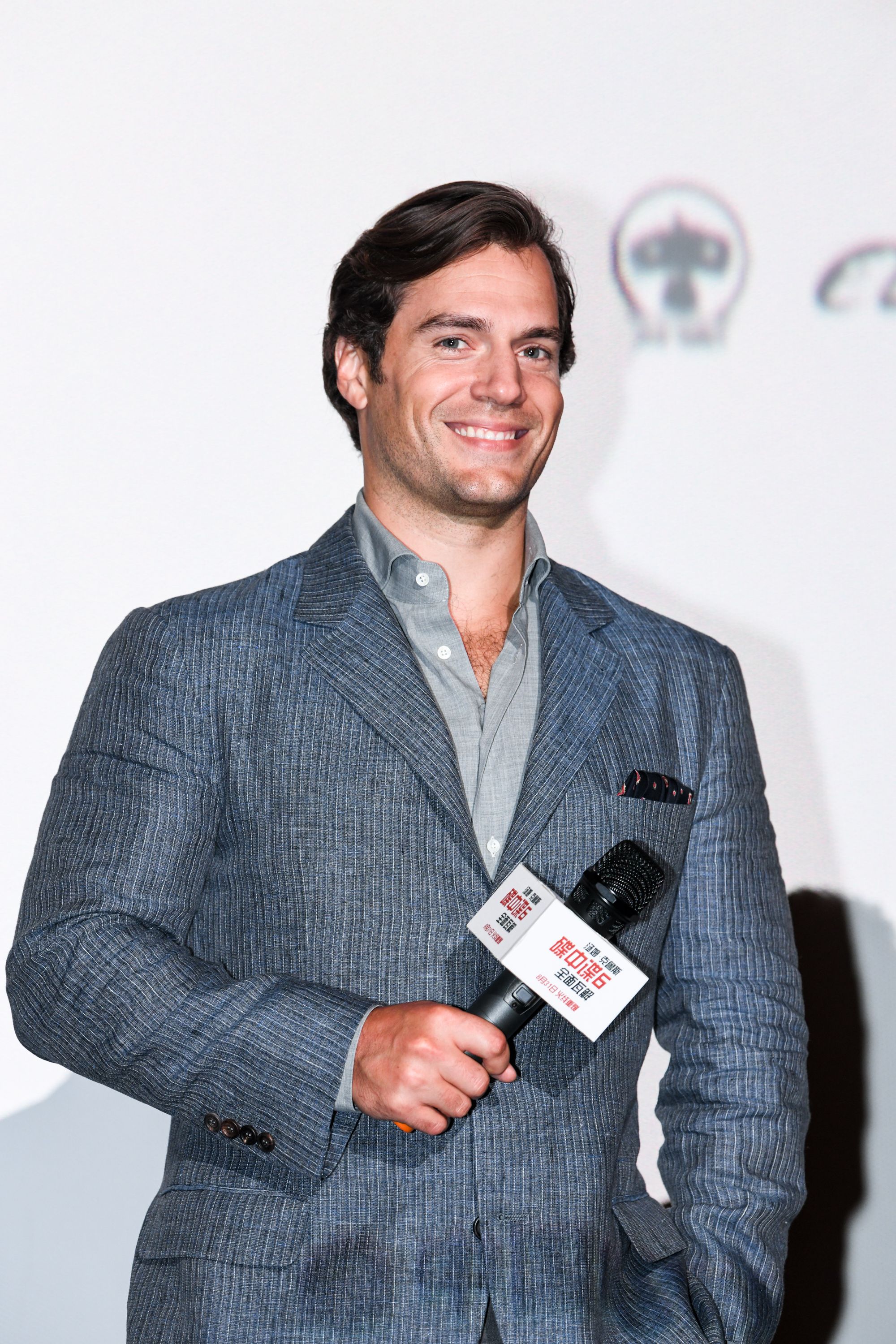 ---
SAM CLAFLIN AS MICROFYT HOLMES
In the new Netflix film, Sam Claflin is playing Mycroft Holmes. Just like Cavill, he looks marvelous in this role. In fact, when you think about it, Sherlock and Mycroft are just like two sides of one coin. Even their hairstyles are the exact opposite of each other.
---
We've already discussed Sherlock's loose curls, but have you noticed how Mycroft's hair is slicked tightly to his scalp? It's like he couldn't stand being similar to his brother even in the slightest! But, according to Claflin, there's at least one thing that's similar for the Holmes brothers.
They want the best for their little sister. Although what they believe is best for her is at opposite ends of the spectrum… Claflin enjoyed playing his character. And for him, the new take on the classic tale of the famous detective was a gulp of fresh air.
---
But he doesn't only like the fact that the story is told by a young woman, which was rare or even inexistent for that time. The Hunger Games actor also loves the very way the narration goes. "The beautiful thing about this script is that Enola Holmes talks directly to the camera, or to the audience," Sam stated.
"You're sort of brought into the story via her narrative and her spoken word." 
---
HELENA BONHAM CARTER AS EUDORIA HOLMES
One other important member of the family is the mother of all three, Eudoria Holmes. We're sure that she's going to be awesome because Helena Bonham Carter has an extremely versatile talent and can play pretty much anyone from a royal lady to a serial killer.
---
By the way, did you know that while she was playing Bellatrix Lestrange in Harry Potter, she got an offer for a part as Queen Elizabeth I in The King's Speech? Carter said yes and had to make both movies at the same time. Since she had more obligations for the Harry Potter franchise, she had to use her weekends to play in The King's Speech.
Now, just think about how great Carter's talent for transformation really is! Can you imagine yourself as Bellatrix on Friday and the Queen of England on Saturday? Neither can I! And in Enola Holmes, Helena plays a woman with exceptional intellect, and saying that her three kids are smart is actually an understatement.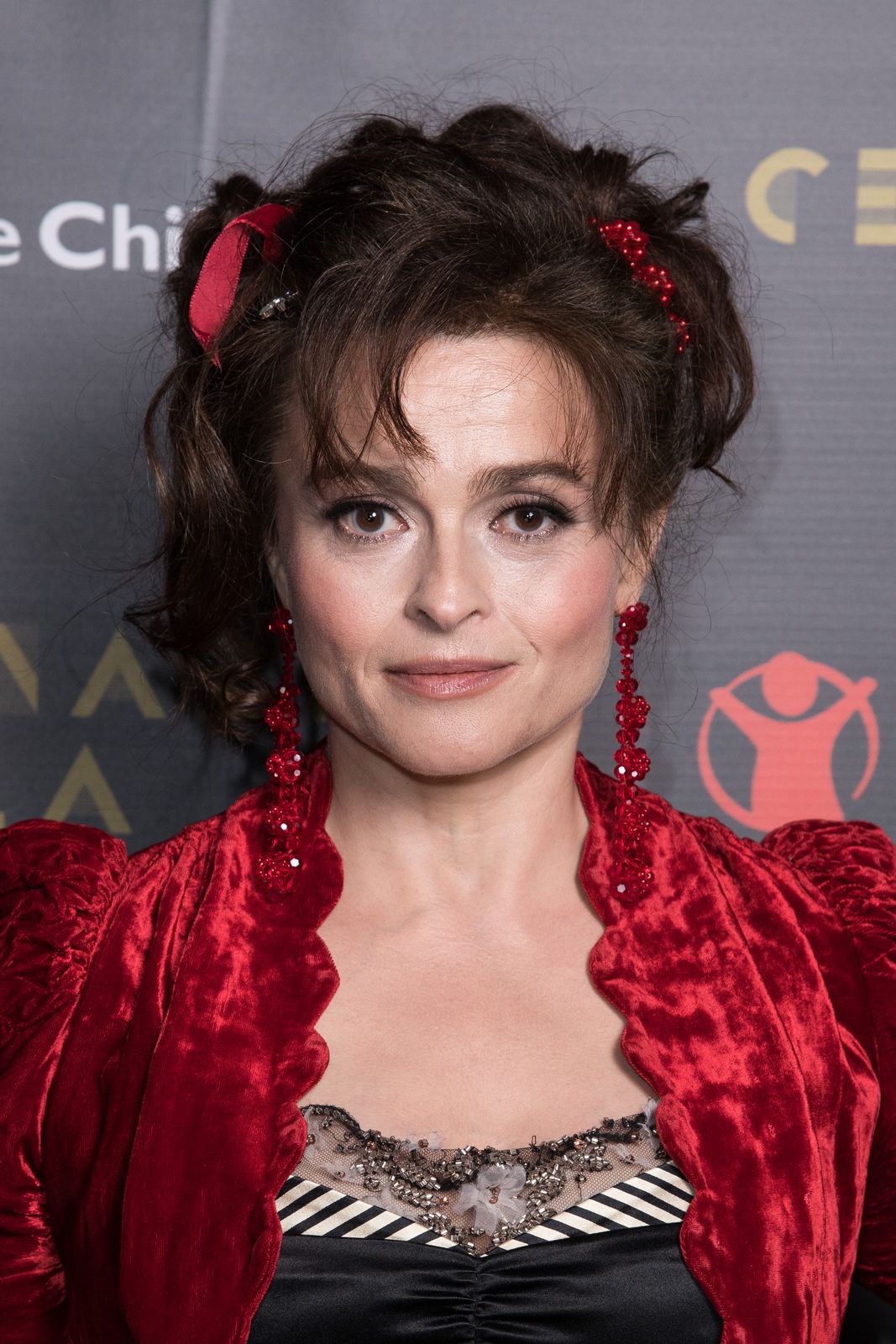 ---
As we've seen in the trailer, she's the one who taught Enola everything, so it's no wonder that the young lady is so eager to find her! I really hope that she will and… maybe the next character will help her? And now, ladies and gentlemen, the main star of the film.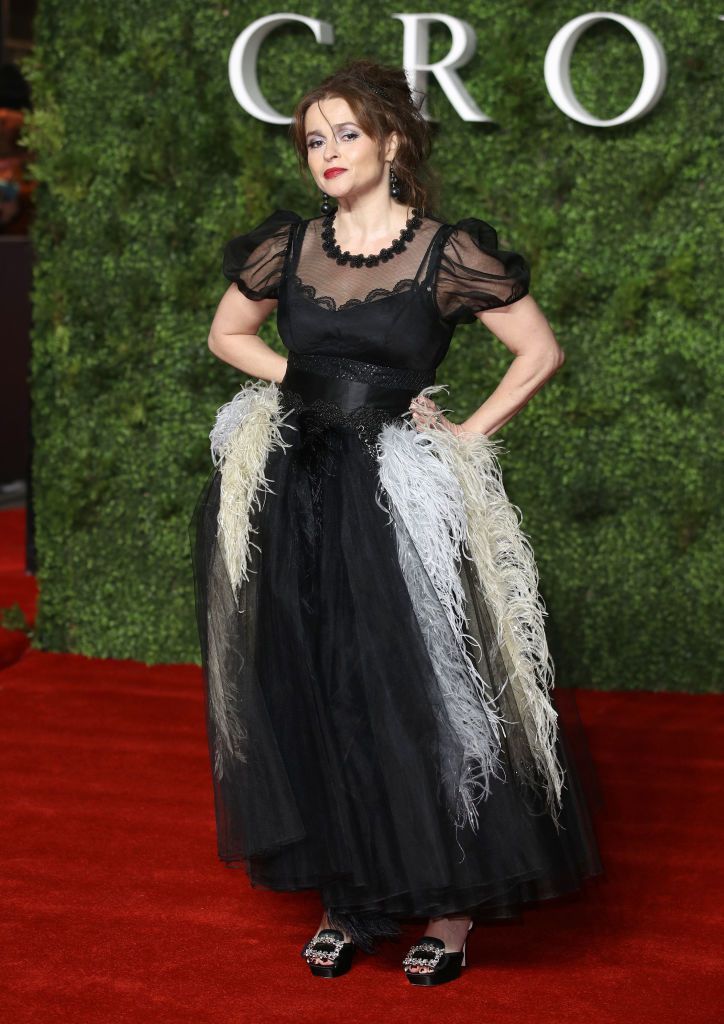 ---
MILLIE BOBBY BROWN AS ENOLA HOLMES
Played by the one and only Millie Bobby Brown, she's definitely going to steal our hearts with her wit and sense of humor! In an interview with Total Film, the actress confessed that she knew that she wanted to produce and star in a film about Enola Holmes right after she read the book series… three years ago.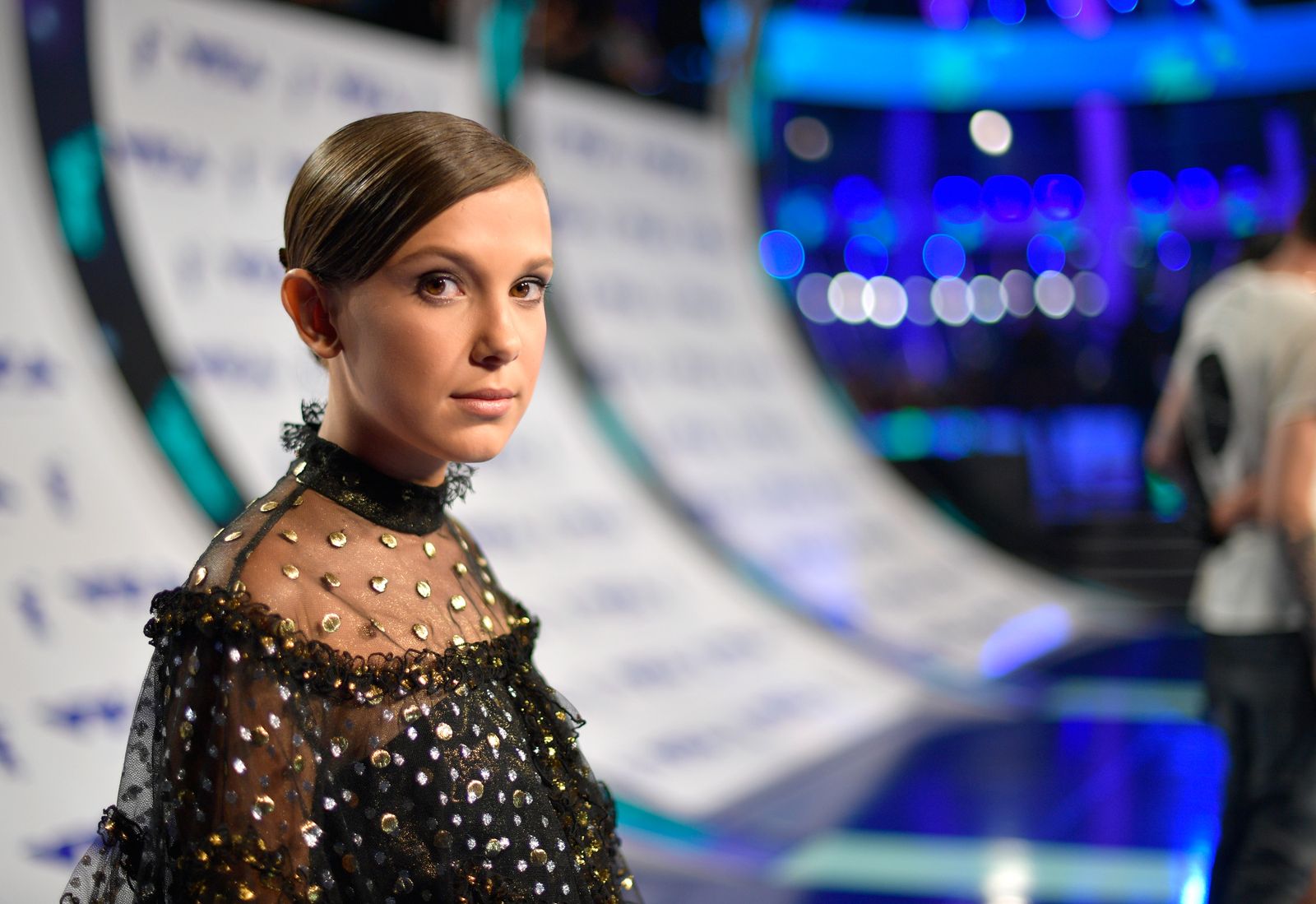 ---
It's funny how Millie's dad said that it was impossible, and she insisted that she COULD do it. And here we are! The role became crucial to Brown because it gives young girls something she didn't have when she was a child – a strong British female lead.
"I had Hannah Montana and Selena Gomez. I never had a British female lead," the Stranger Things actress recalled. "I had Hermione, but she was never a lead. And I wondered why."
She must be so happy to get this chance – become a role model for younger girls and work alongside blockbuster stars Henry Cavill and Sam Claflin. By the way, Millie disclosed to Total Film that her relationship with her on-screen brothers became very sibling-like.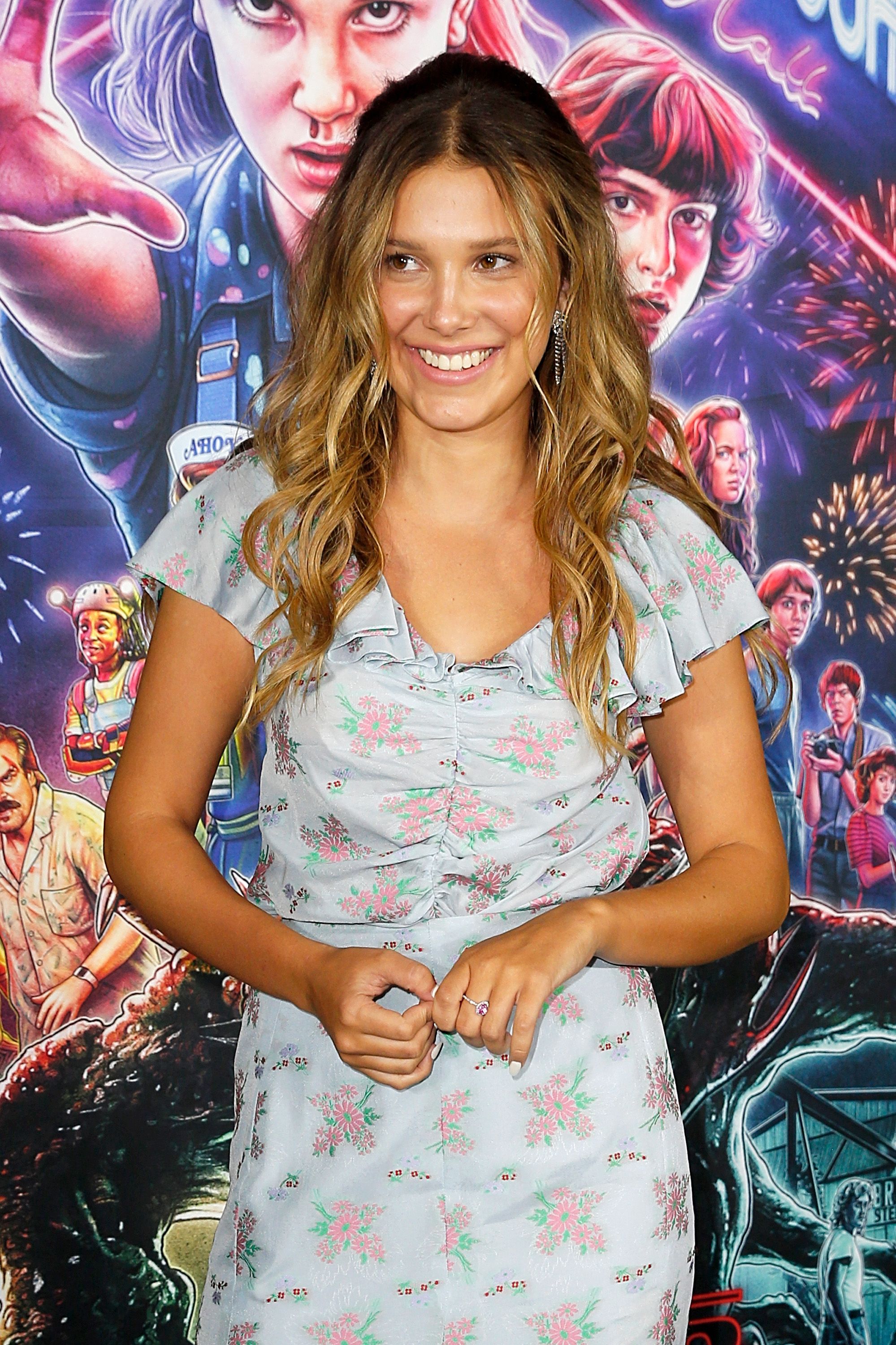 ---
She loves them, and she loves to annoy them! I mean, what girl doesn't like to annoy her big brother from time to time, right? In Enola Holmes, Millie showed us all how much she can do at such a young age. She isn't only a star of the film, but she's also a producer.
And she loved the behind-the-camera experience. "I like to be a part of that process as much as the acting," Brown admitted. Don't you admire this lady? Although she's still so young, she has already accomplished so much!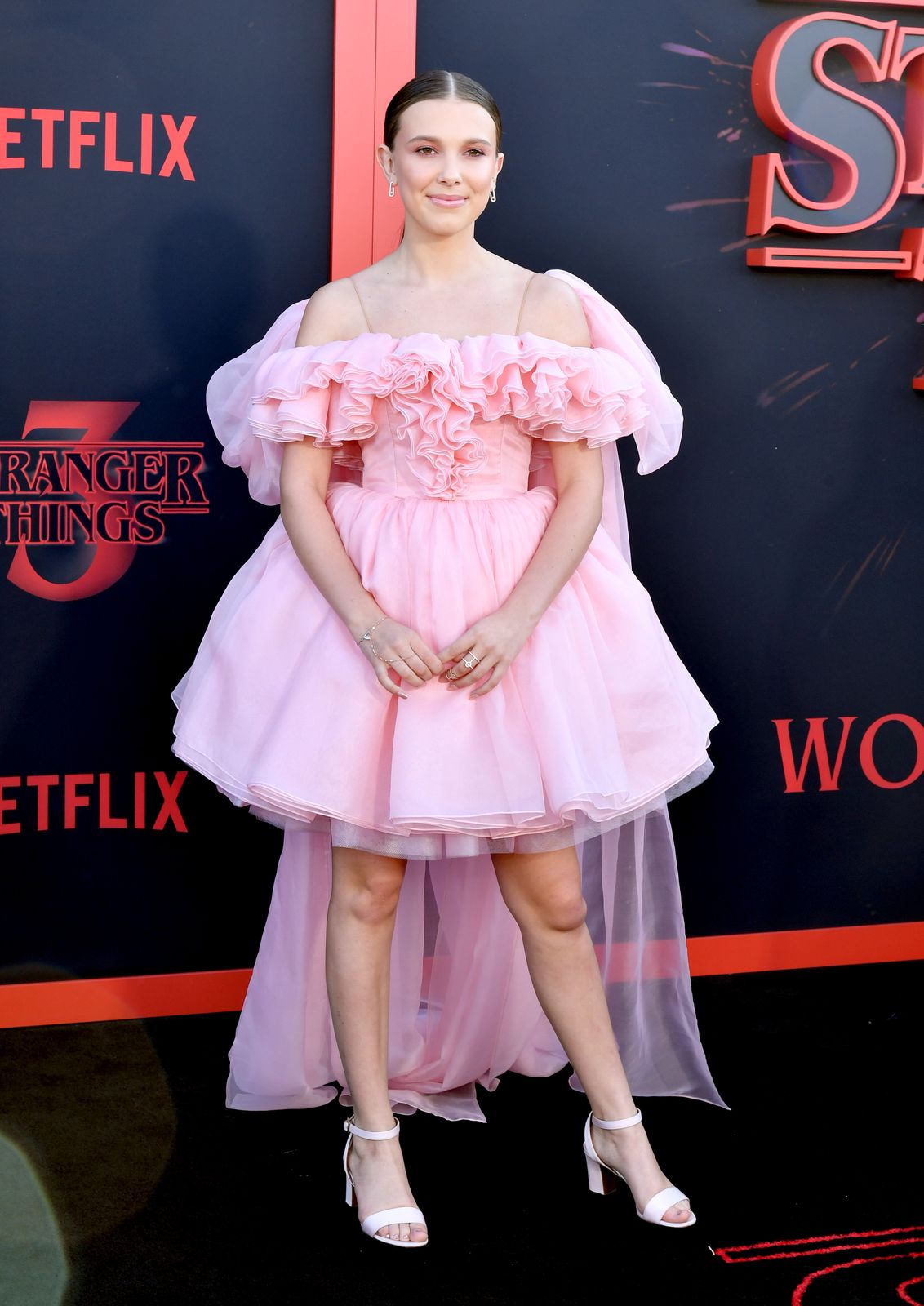 ---
ADEEL AKHTAR AS INSPECTOR GREG LESTRADE
Adeel Akhtar is a lesser-known actor than most of his colleagues. You probably got to see him in a few other movies before, though. His credits include the film Murder Mystery, where he played alongside Adam Sandler and Jennifer Aniston; the film Utopia; and the drama Murdered by My Father, for which he received a prestigious BAFTA award.
---
In fact, Akhtar became the first non-white British male to win it, which means that he literally made history! Commenting on his achievement in an interview with The Telegraph, the actor said it feels great to be included in the world of producers, directors, and journalists.
He sees that now his voice is being heard, and his perspective is welcomed. "It's an amazing feeling and shows how far we have progressed," said the actor of Pakistani and Kenyan parentage. Yeah, it is amazing! We're very happy for Adeel, but it's time to move on to the next character.
---
FIONA SHAW AS MISS HARRISON 
Fiona Shaw plays the mistress of Enola's school. Pretty well-known as Petunia Dursley in Harry Potter, as well as Carolyn Martens from Killing Eve, she'll definitely shine in Enola Holmes. I wonder what her relationship with the main heroine is going to be like?
---
How will Miss Harrison handle Enola's mischiefs at school, and what will she say about the young lady's escape? We're yet to see all this! What I can surely guess is that Shaw enjoyed being part of the Enola Holmes cast. When The Guardian asked her about her impressions of working on Fleabag and Killing Eve. The actress replied,
"I'm delighted to be in with the young crowd!"
And here, her castmates are also young, talented, and famous, so I'm sure that the experience of joining the Sherlock Holmes universe was a blast for Fiona.
---
SUSIE WOKOMA AS EDITH
This actress plays Edith. As we can guess from the trailer, she appears right after Enola escapes from school. She's a London teahouse owner and a martial arts master. But it seems like Enola doesn't need her training… Announcing the release of the trailer, Susie Wokoma encouraged everyone to:
"watch the brilliant Millie Bobby Brown beat her up good and proper."
---
Well, isn't she lovely? I bet it felt powerful – and, maybe, a bit weird – to be taken down by Eleven herself! It's good that she didn't use her powers. After all, she kinda lost them, and it's also a completely different series… Anyway, let's get back to Susie Wokoma.
She's a British actress, mostly known for her roles in British sitcoms like Chewing Gum and Year of the Rabbit. These days, Wokoma is eager to play as many diverse characters as possible. "The more I can do, the more comfortable I am," she revealed to The Guardian. "You can pick me up and drop me into anything."Well, I love that spirit!
---
LOUIS PARTRIDGE AS LORD
Moving on! Soon after meeting Edith, Enola encounters a runaway, Lord. Louis Partridge is the actor behind this young man. He was thrilled to join the cast along with Millie Bobby Brown and other super-popular actors. "It was the most surreal experience of my life," he said about the experience to Wonderland Magazine.
The young actor also admitted that he had a lot to learn from Millie. While on set, she helped him hone the skill of changing from "kids laughing over stupid things to being professional" in a matter of seconds. It must've been SO exciting for him!
Previously, you could see Louis as a recurring character in season three of the historical drama Medici, as well as in a small role in Paddington 2. So, the Enola Holmes movie will probably become a breakthrough for him! And are you eager to watch the film when it releases on Netflix on the 23rd of September?