Celebrity Parents' Strict Rules
Celebrities, we all love them. From reading about their marriages, and even divorces, we just can't get enough about how they live their lives and, even better, if we can get some tricks and tips from them on how to live ours! Many A-listers have become parents - so keep reading to find out how you can put some of their rules in practice too!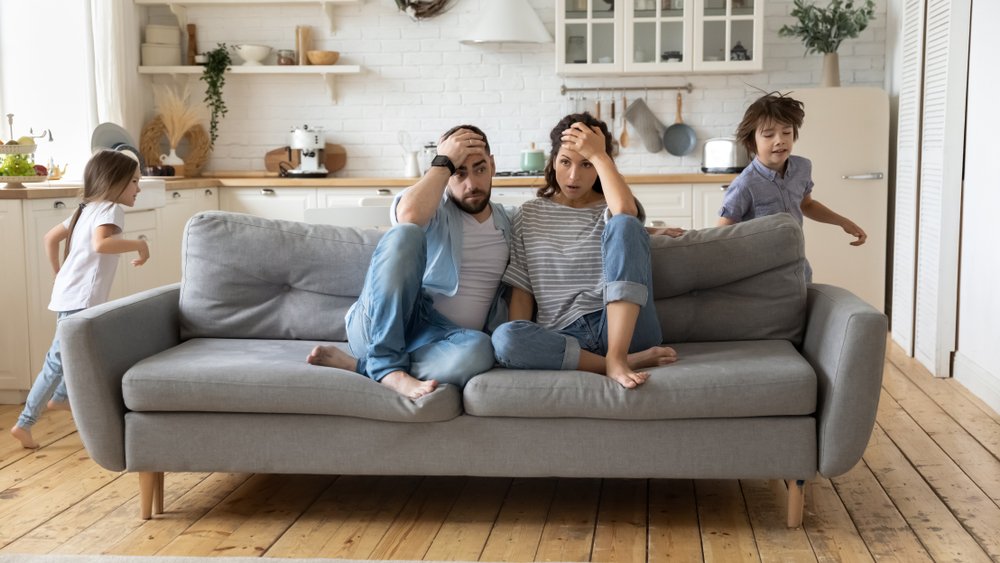 ---
KRISTEN BELL: HER DAUGHTER GOES TO SLEEP LOCKED IN THE ROOM
It sounds worse than it is, trust us. Kristen Bell has come to a point where her energy-filled toddler is just too much to handle before going to bed, "she will move furniture, and she bangs on the door with different, hard toys", the actress said. So she has opted to switch up the lock on the bedroom door.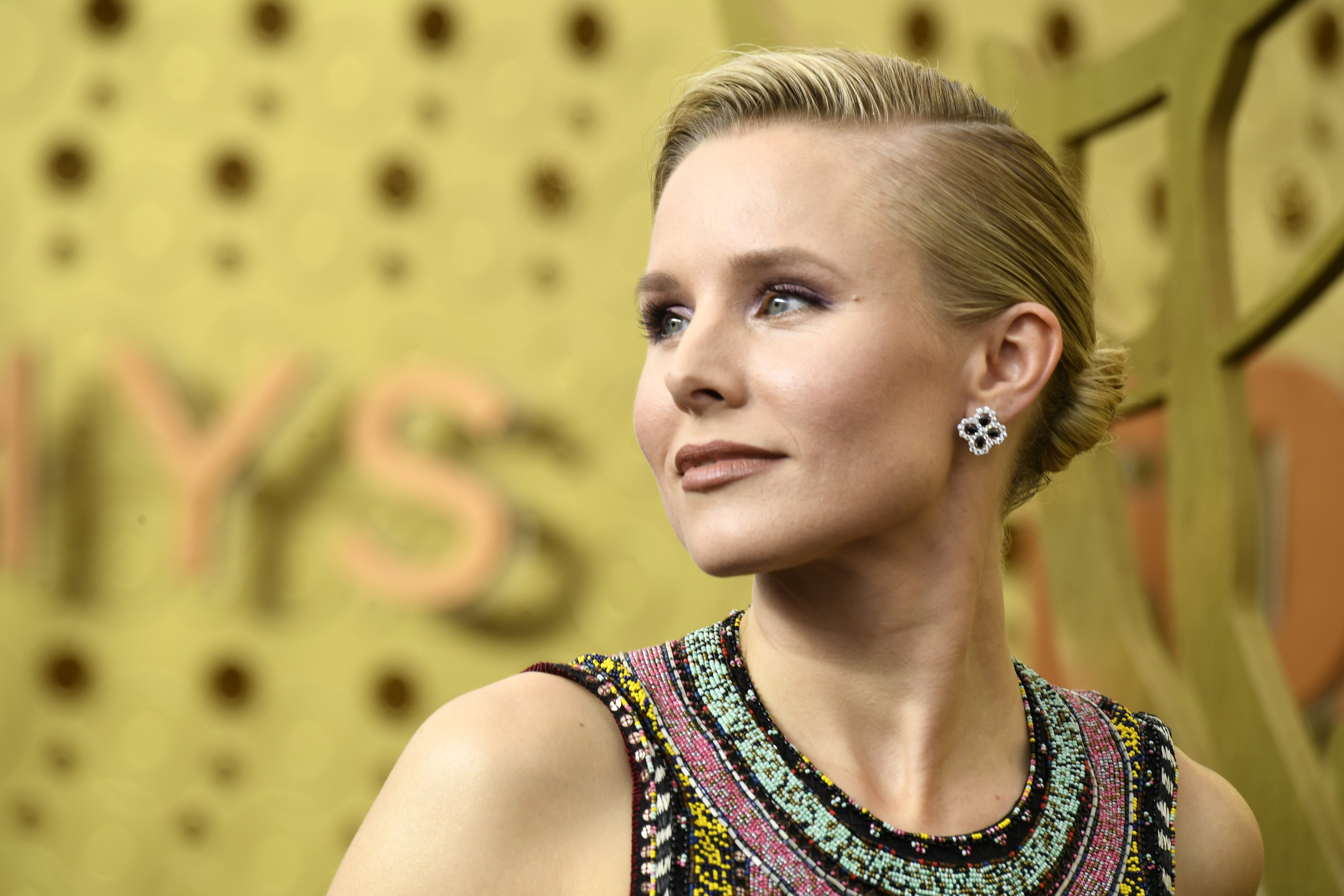 "I'm sorry, I know that's controversial, but we lock it when she gets in there, and we stand outside and say, 'We love you, we will talk to you in the morning, but now, it's time for sleep.' And after about 10 minutes, she'll wind herself down. And then, before we go to bed, obviously, we unlock it," she added.
---
KYLIE JENNER: HER DAUGHTER'S VISITORS MUST WEAR A MASK
At the young age of two years old, Stormi is already living her best life - being born into stardom has its perks! However, even though she already has a pony, she is too young to follow rules, but that doesn't stop her mother from making sure everyone around her daughter does.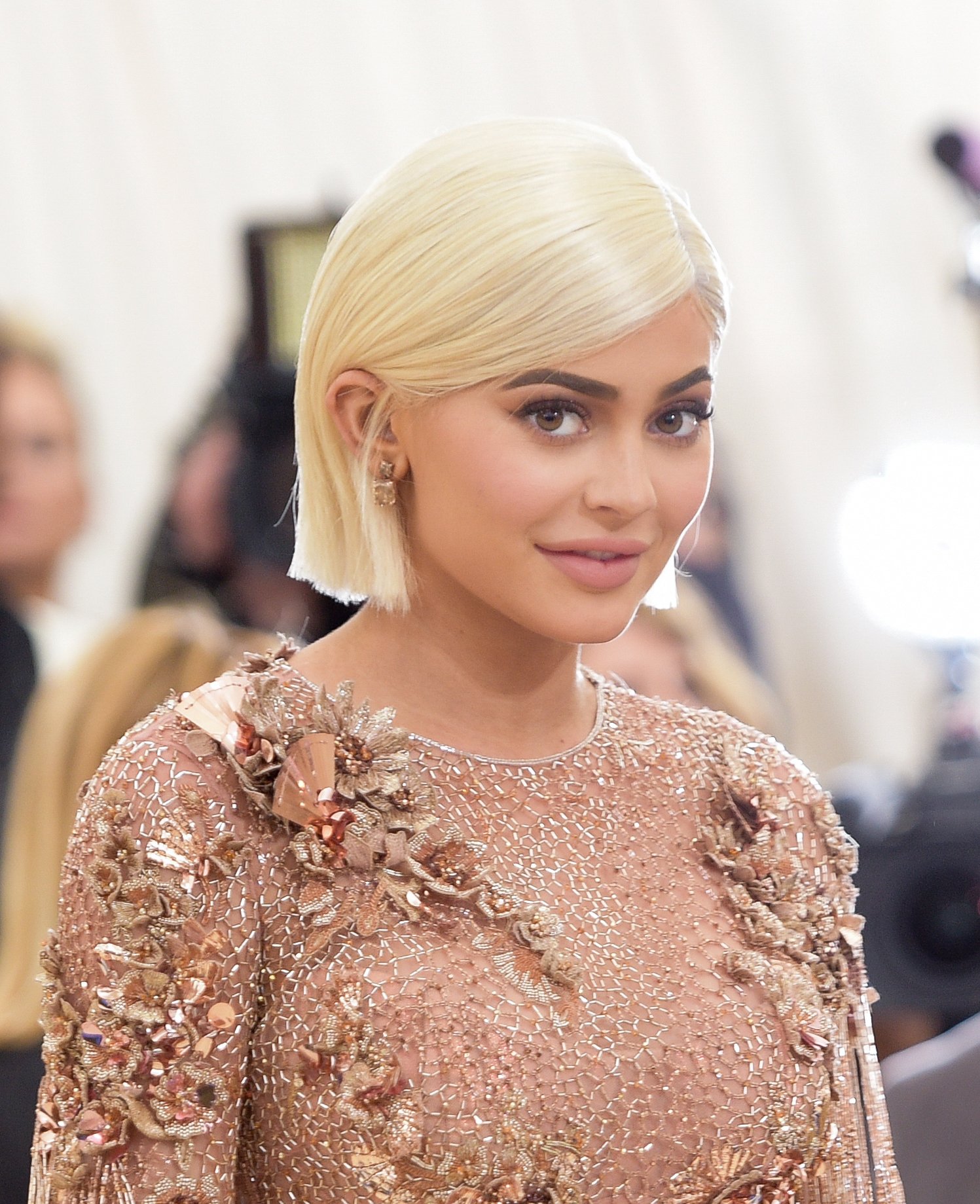 Kylie has been making everyone that comes into contact with Stormi wear medical masks, with the goal of ensuring her daughter doesn't get any germs. This rule also applies to any member of the family and even her parents. It does make sense, for now as we are living in unprecedented times.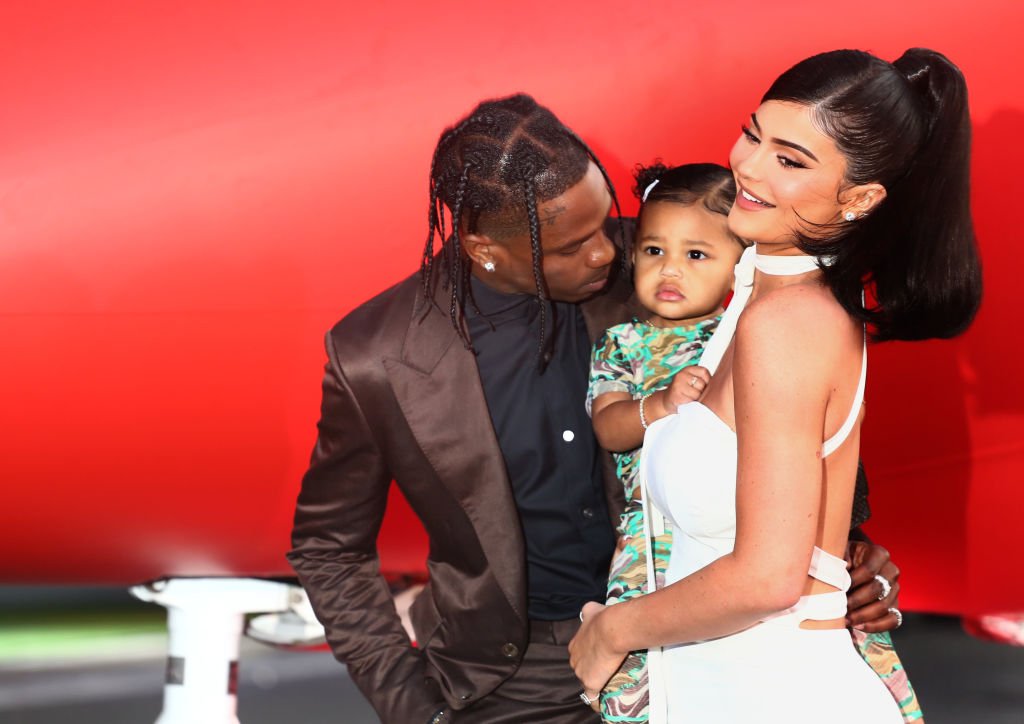 ---
DREW BARRYMORE: NO ACTING FOR HER DAUGHTERS
Barrymore does not want her daughters to be child actors, and she has commented that she won't let them start up a career in this field until they are adults. In an interview with People, she mentions that "I'm not going to let them be kid actors, that's so not their journey."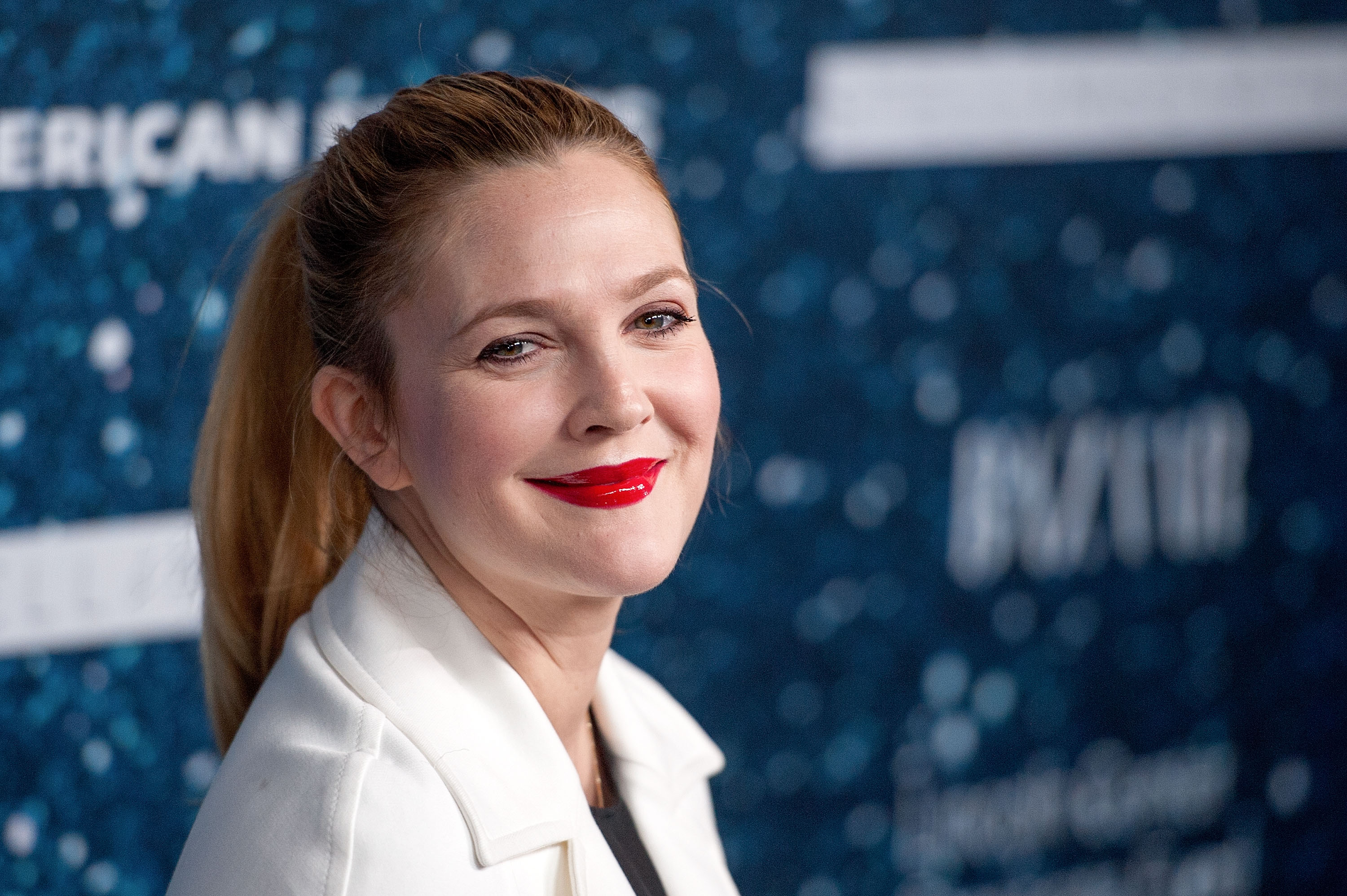 Nevertheless, Barrymore understands that she can't control her daughters' life choices forever, and even affirmed that "If they want to be actors [later] in life, I would be so supportive of it." However, for the time being, she wants her children to be just that, young girls who are having fun and playing without having to think about work.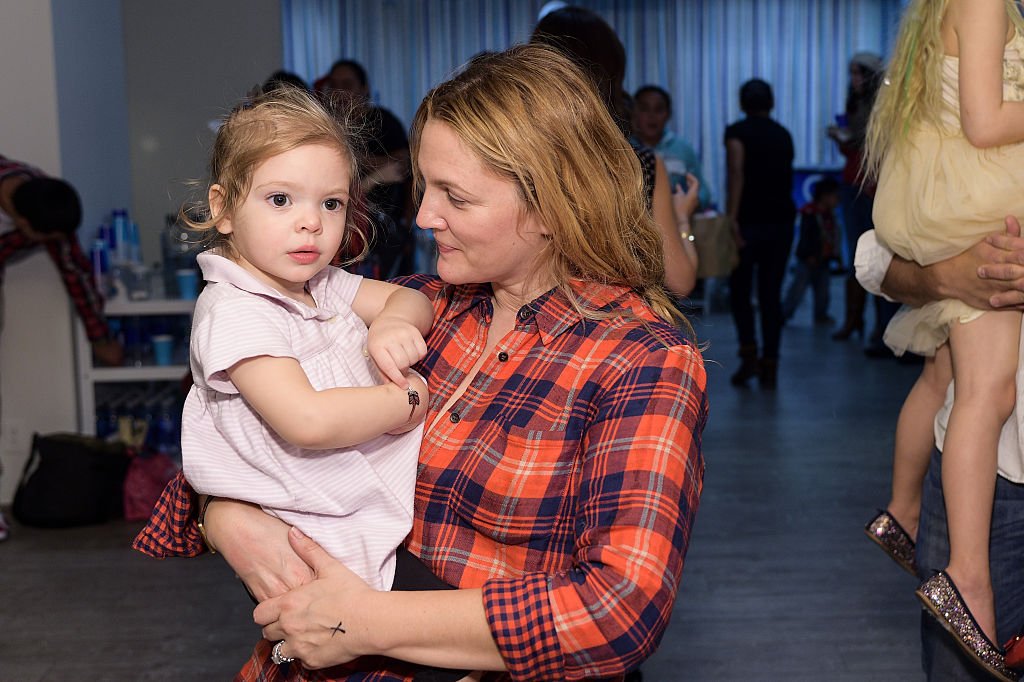 ---
JADA PINKETT SMITH: HER CHILDREN MAKE THEIR OWN RULES
Jada is probably one of the most laid-back moms in Hollywood. The celebrity believes that her children, Jaden and Willow, should be allowed to make their own choices and decisions, even if they end up suffering from them. According to Jada, she wants her children to be independent and able to sort their own problems out.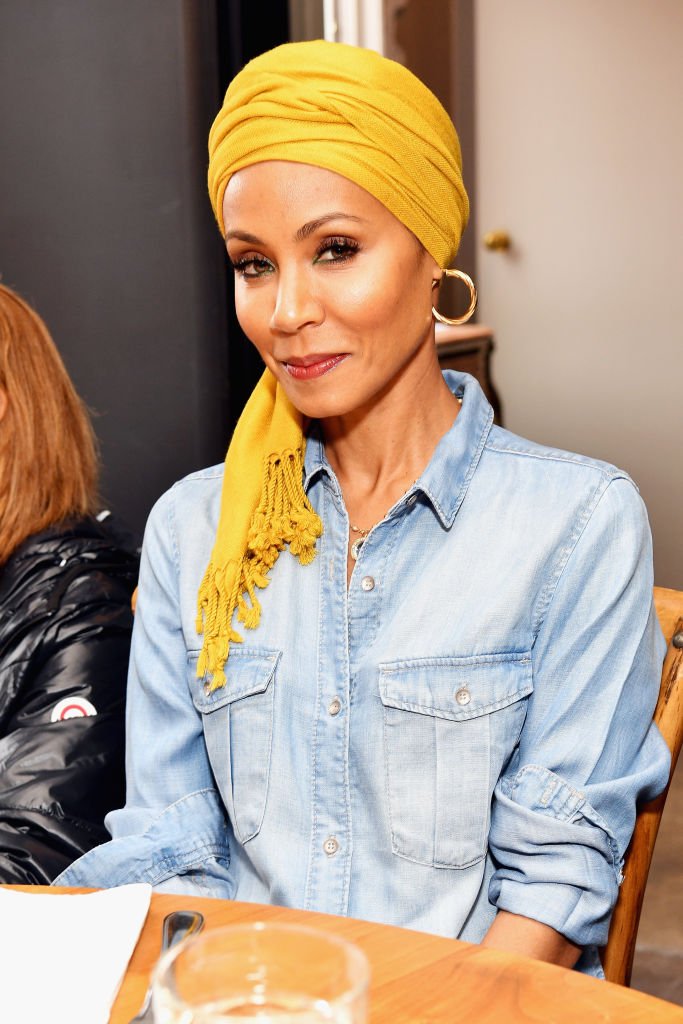 In fact, it has even been reported that Jada's children don't do any chores and that she allowed them to be extremely independent at a young age. However, even though both her kids have left home, they are still extremely close and call her every day! "I don't even have time to miss them!" Jada commented on their relationship.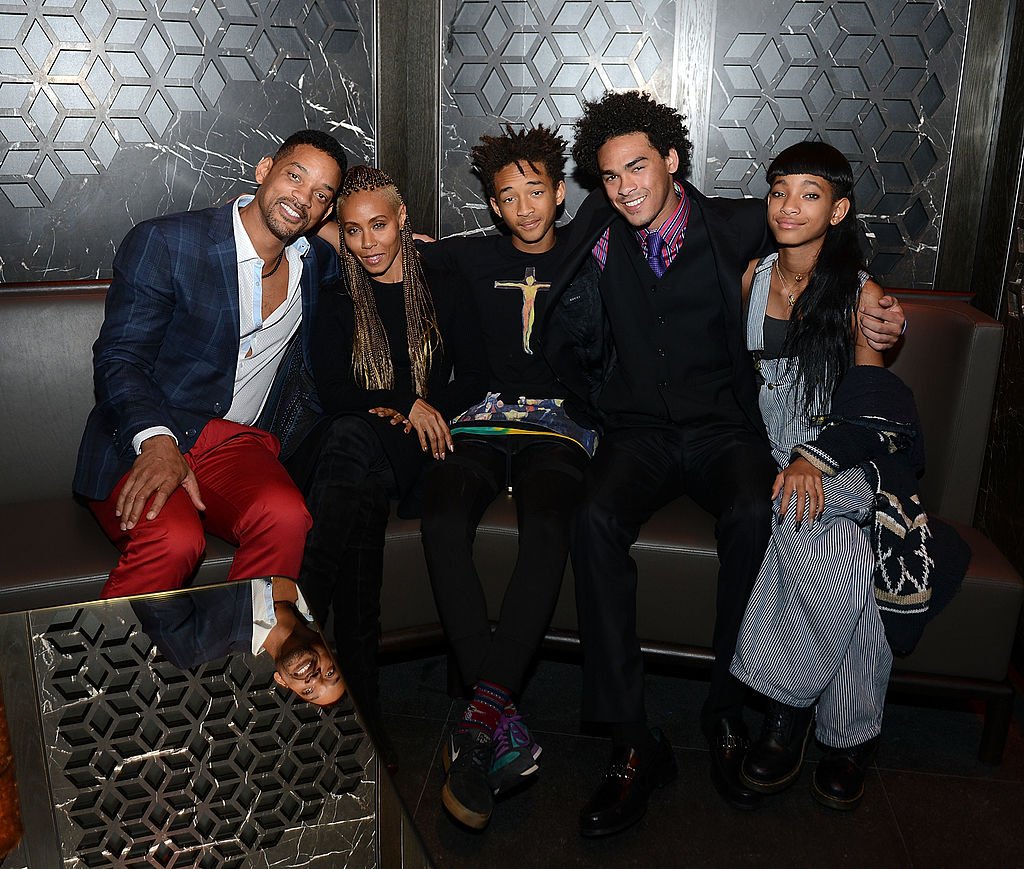 ---
TAMERA MOWRY: NO KIDS ALLOWED ON THE BED!
Mowry has been very vocal about why she believes that it is better for her children to sleep in their own beds, and one of the reasons is because "When they're in your bed, it's like sleeping with an ... octopus. You'll wake up with a toe in your nose and I'm trying to get them out of our bed…"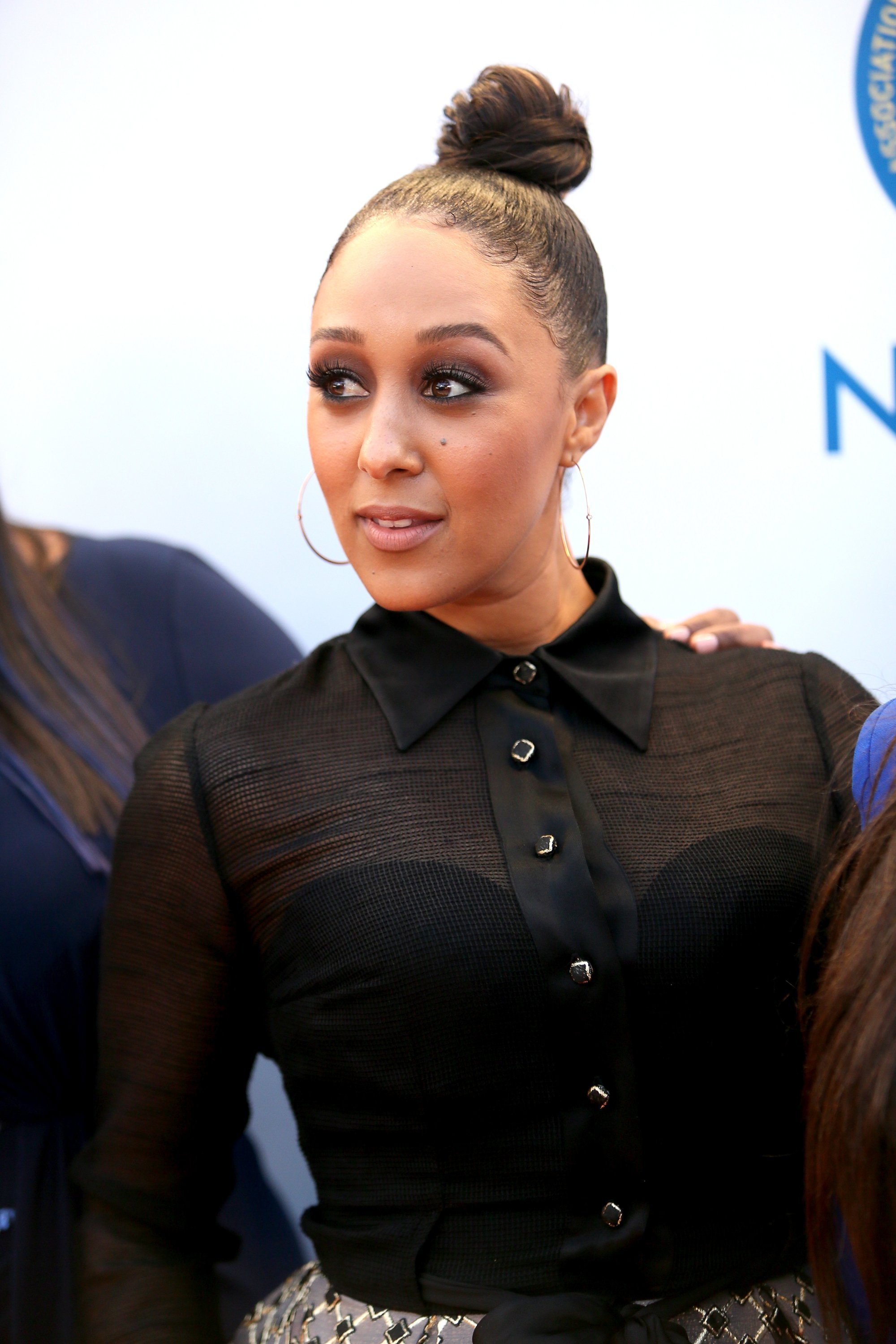 "I don't want them sleeping with me only because I don't get adequate husband-and-wife time," she commented. However, her husband doesn't seem to be very keen on her idea of locking the kids outside of the room - "I'm like, 'Dude, let's just lock the door. He'll be fine, we have a camera, we'll be able to see everything.'"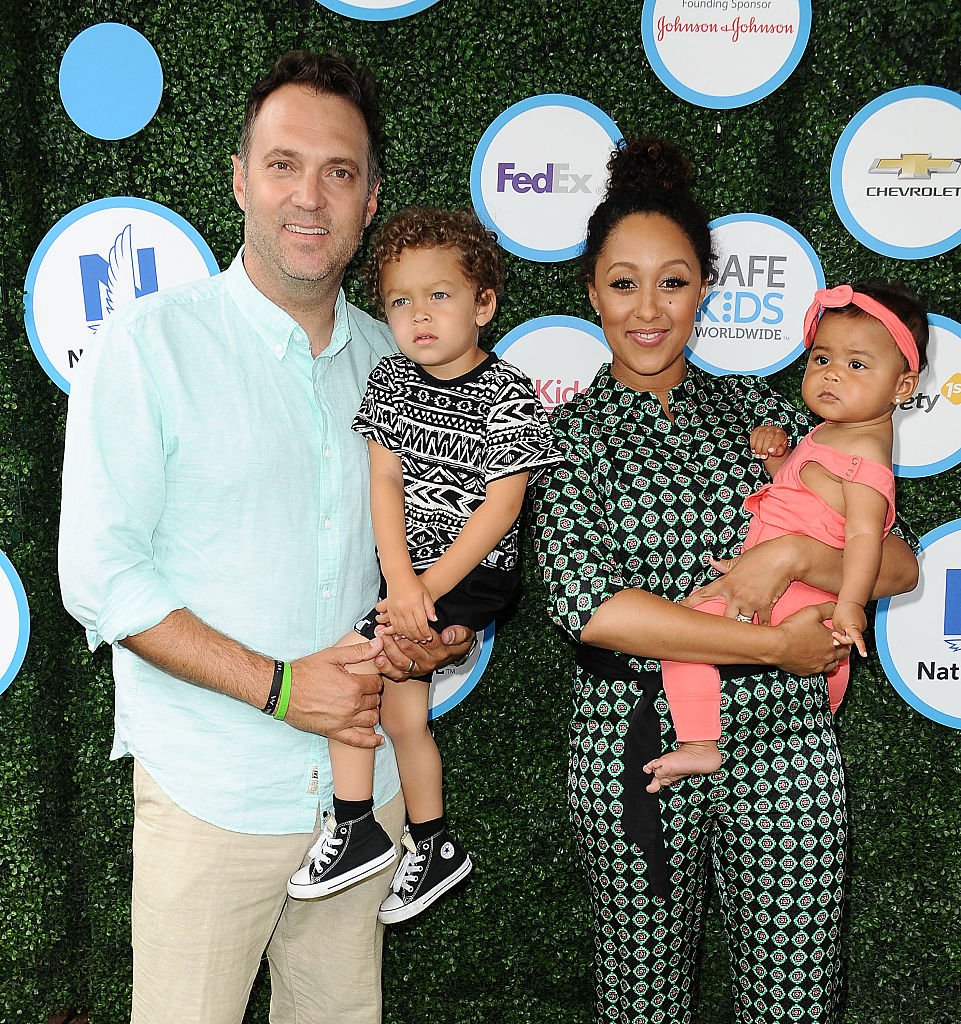 ---
KATE HUDSON: NO GENDER IN THE HOUSEHOLD
"I think you just raise your kids individually regardless… We still don't know what she's going to identify as," the actress mentioned about how she is raising her youngest child gender-neutral. Even though Hudson has two sons from previous relationships, her youngest child Ranai has been raised in a different way.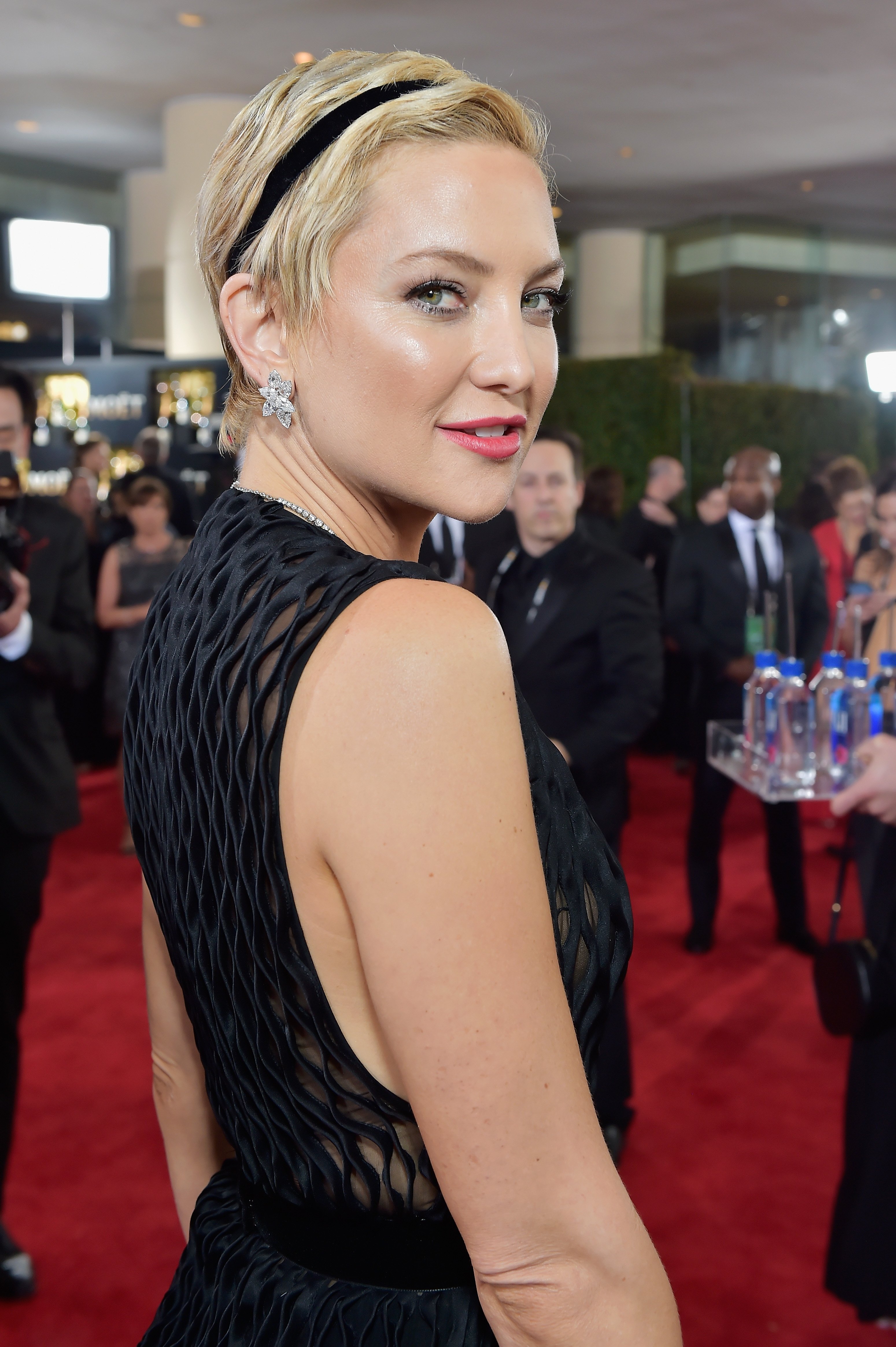 According to her, when raising her sons, she didn't really think much about these matters, but with Rani, she is trying a different approach. When buying clothes, she sometimes thinks "There's some stuff that I'm like, I can't do that to her, because it's so over-the-top". We will have to wait to find out which gender Rani identifies with.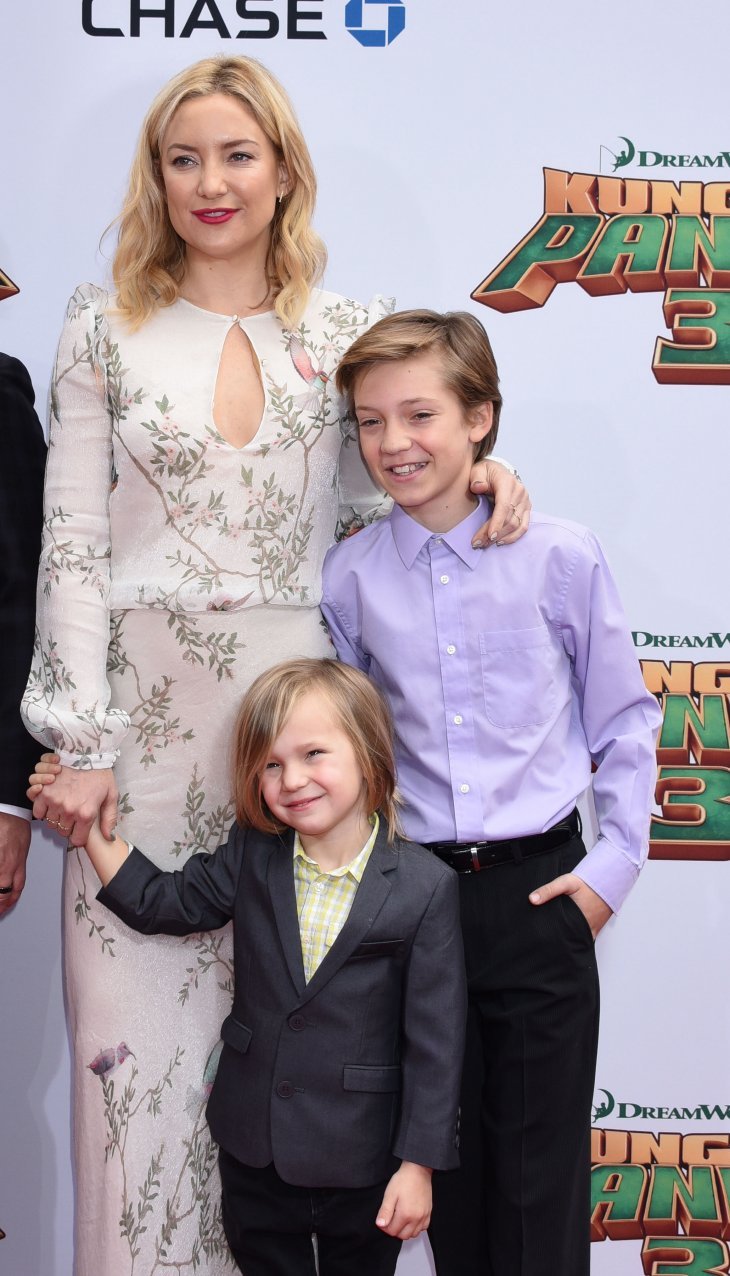 ---
JENNIFER GARNER: THROWING OUT THE RULES, BUT ONLY ONCE A YEAR
Even though Garner considers herself a "strict mom", one book titled "Yes Day" has made her forget all the parenting rules, at least for one day. The actress has confessed that she tries to be quite strict with what she allows her children to do, but on one special occasion a year, she lets it all go.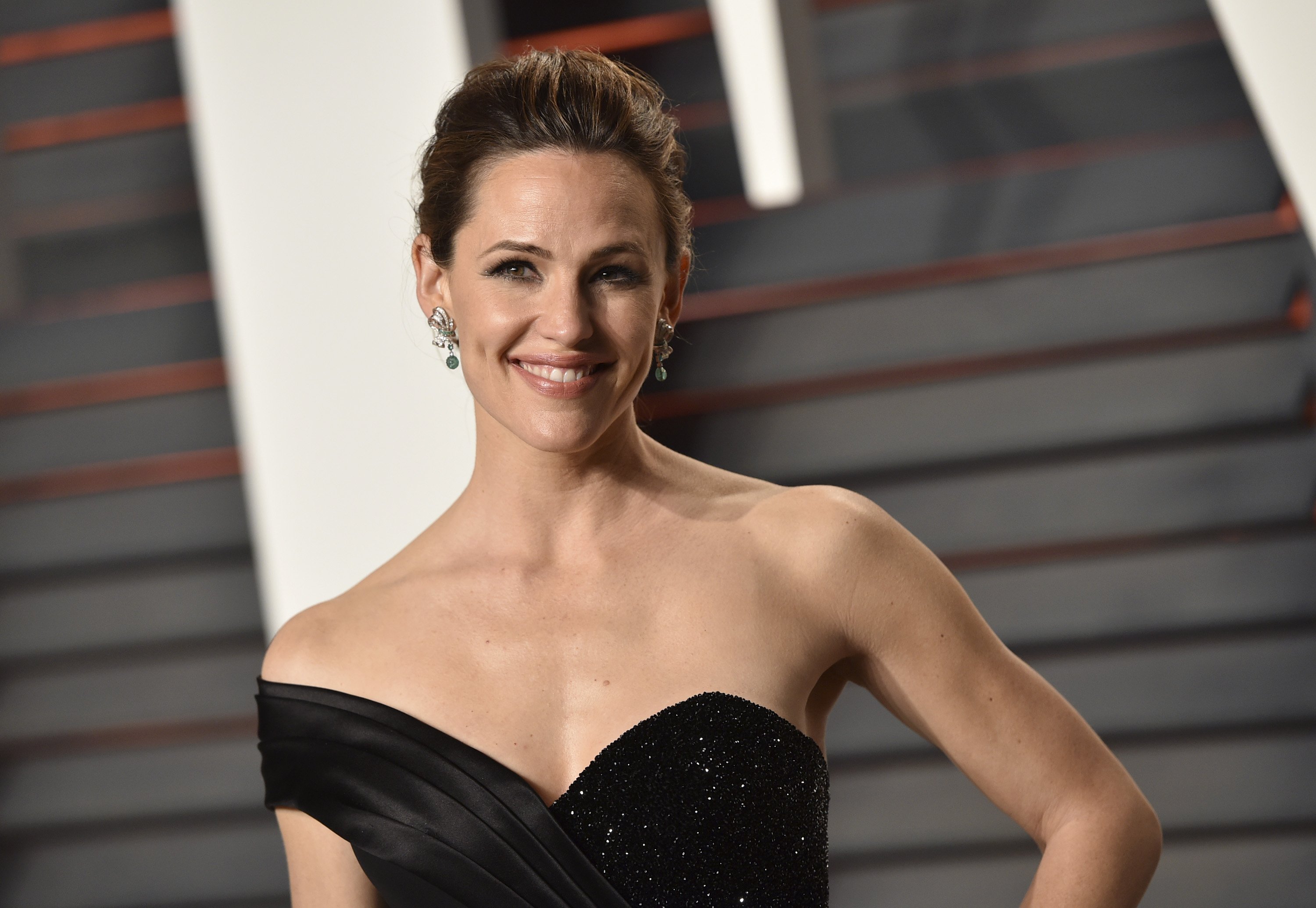 "It's just silly," the actress mentioned. "It's like, yes we're going to have ice cream for breakfast. Yes, we're going to buy a lottery ticket." On this one day, her children are free to choose whatever they want to do, and she complies with every little request. "It's the longest day of the year," she commented.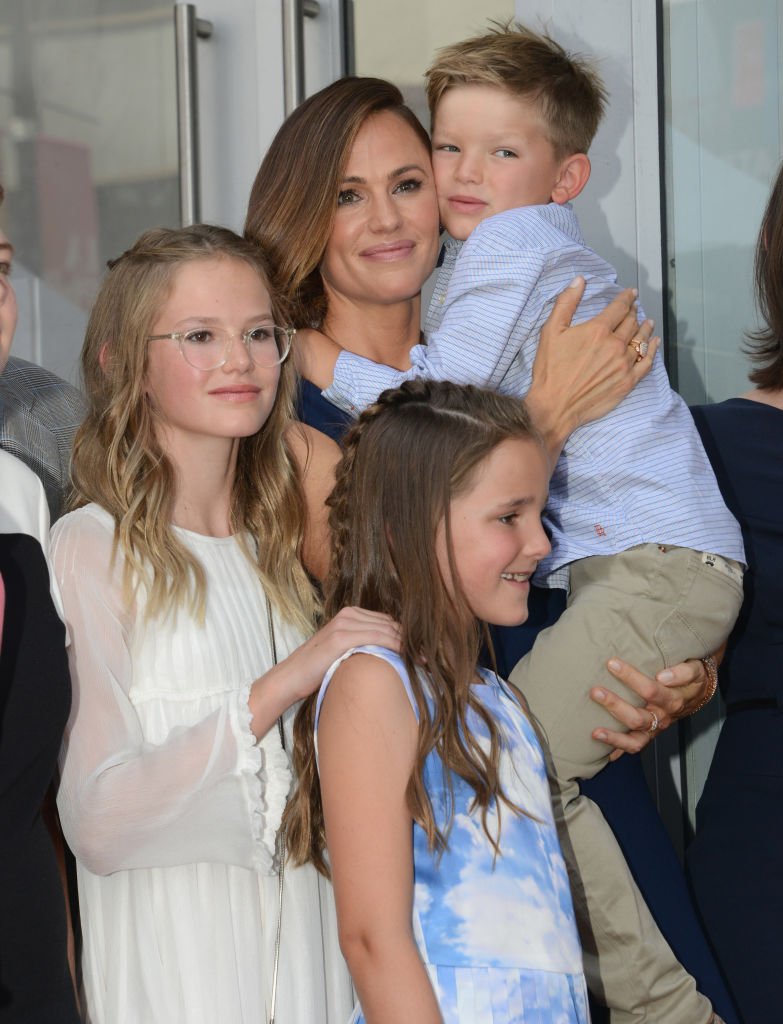 ---
KOURTNEY KARDASHIAN: BEING CAREFUL ABOUT HER CHILDREN'S HEALTH
Safety first seems to be Kourtney Kardashian's motto on how she runs her household. According to her, there are certain things that are a big "no-no" when it comes to her children's health and safety. For instance, Kourtney is against the use of a microwave to heat up food, to prevent toxins from plastic from getting into the food.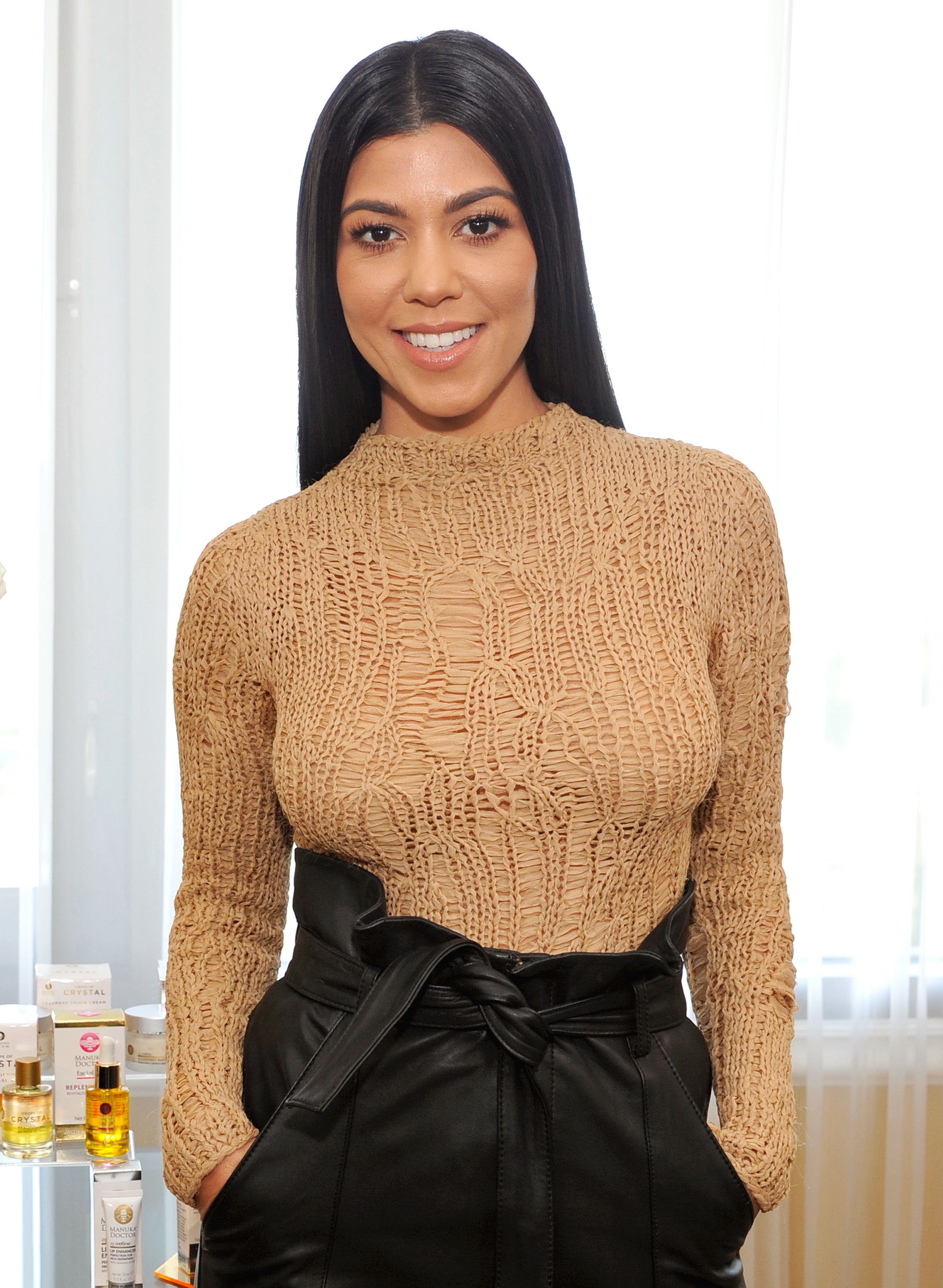 The celebrity has also mentioned that she wants her children to be wrinkle-free, so they are only allowed to sleep on silk pillowcases. She also introduced gluten and dairy-free diet to her family, which she swears by, as it brought positive changes to her children's health. She is also feeding her children green veggies, protein, and vitamin smoothies.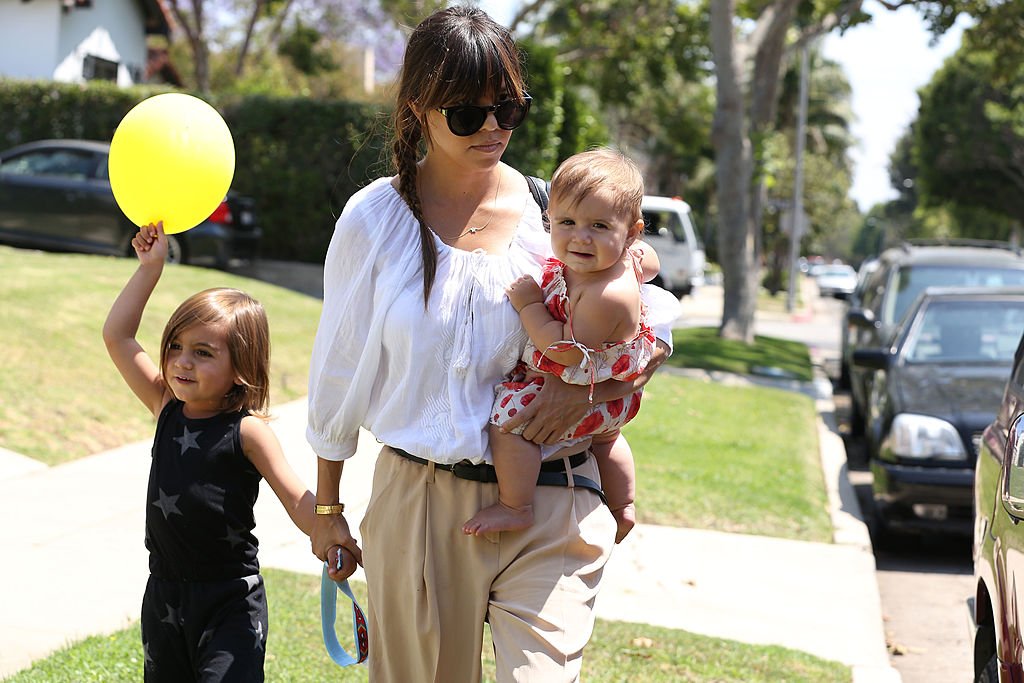 ---
KELLY RIPA: POLITENESS, POLITENESS, POLITENESS!
Ripa has been teaching her children to be extremely polite and showing them that the art of good manners never goes out of style. For instance, when they receive presents, she makes them write a "thank you" letter. The art of "please and thank you" never goes out of style. "I've had thank-you notes made up for them…" she confessed.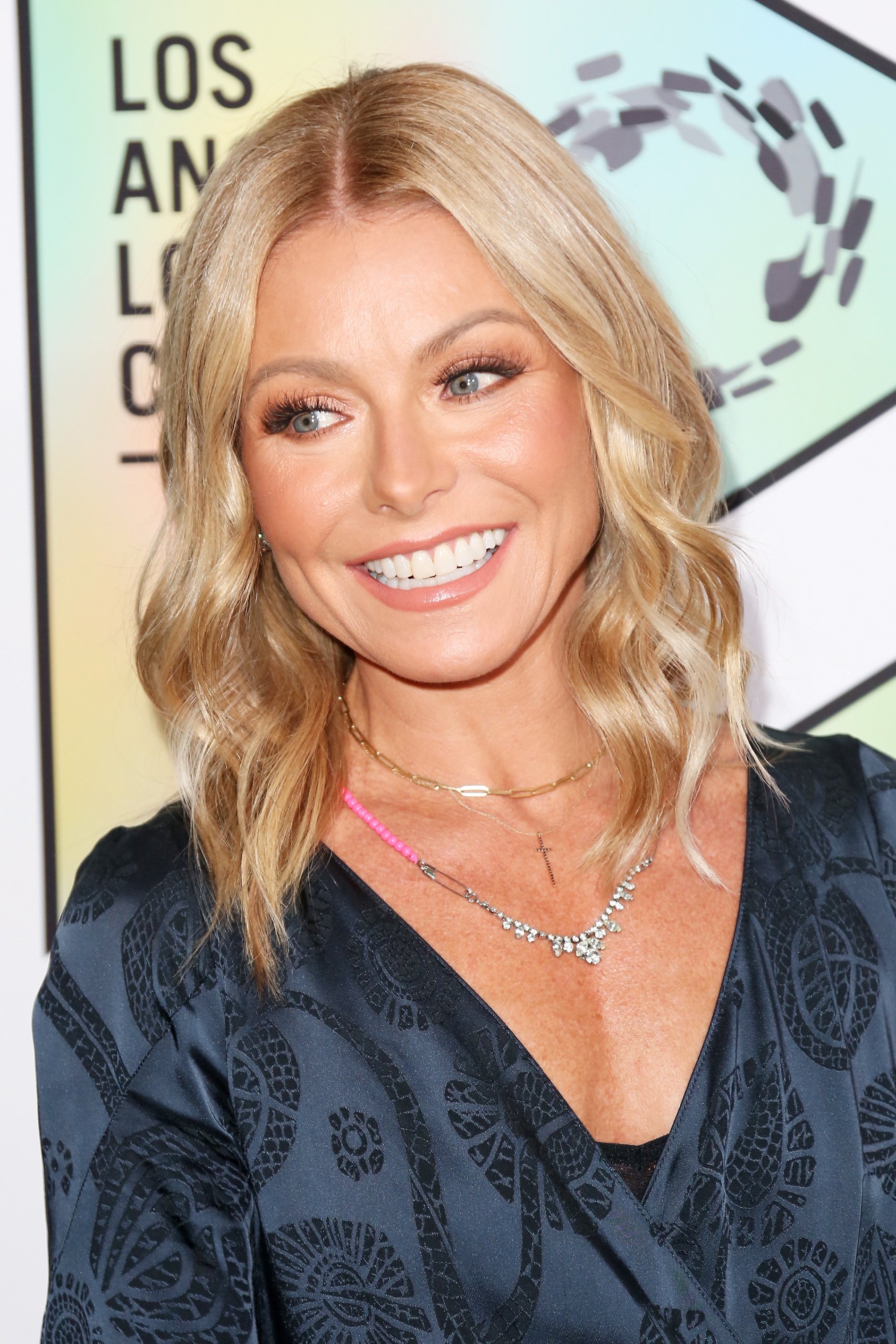 "I am very serious about sending thank-you notes — to the point where my oldest son, Michael has asked to not have birthday presents anymore because he doesn't want the burden of thank you letters," she admitted. We are certain, however, that her son will understand the benefits of being polite and having good manners in the future.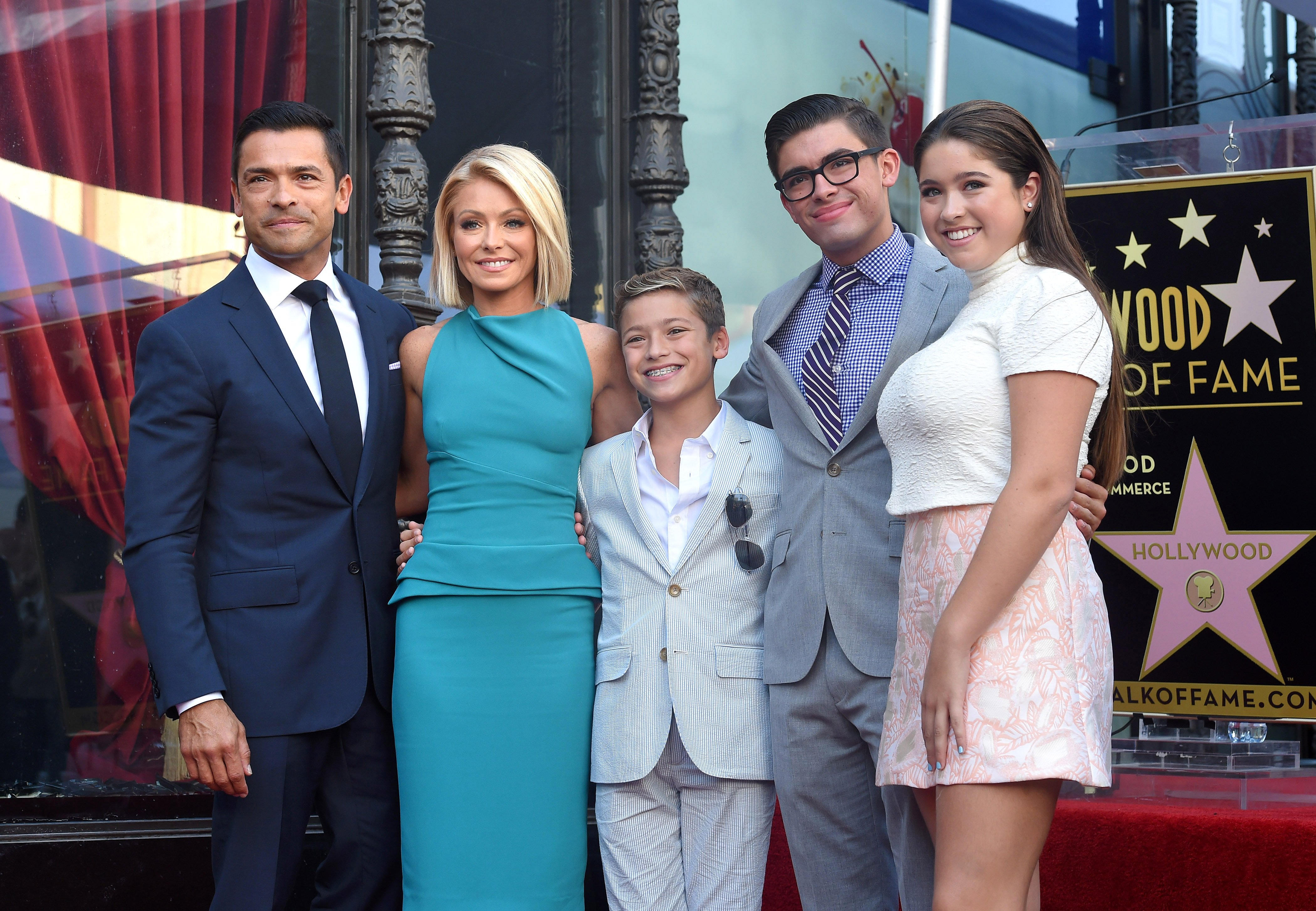 ---
ANGELINA JOLIE: SHE DOESN'T WANT HER CHILDREN TO HAVE TOO MANY RULES
Known for being an easy-going person, Angelina Jolie is definitely not like other moms, she is a "cool mom". In fact, some sources even went as far as mentioning that her parenting style was so different from Brad Pitt's that it was one of the reasons the couple split.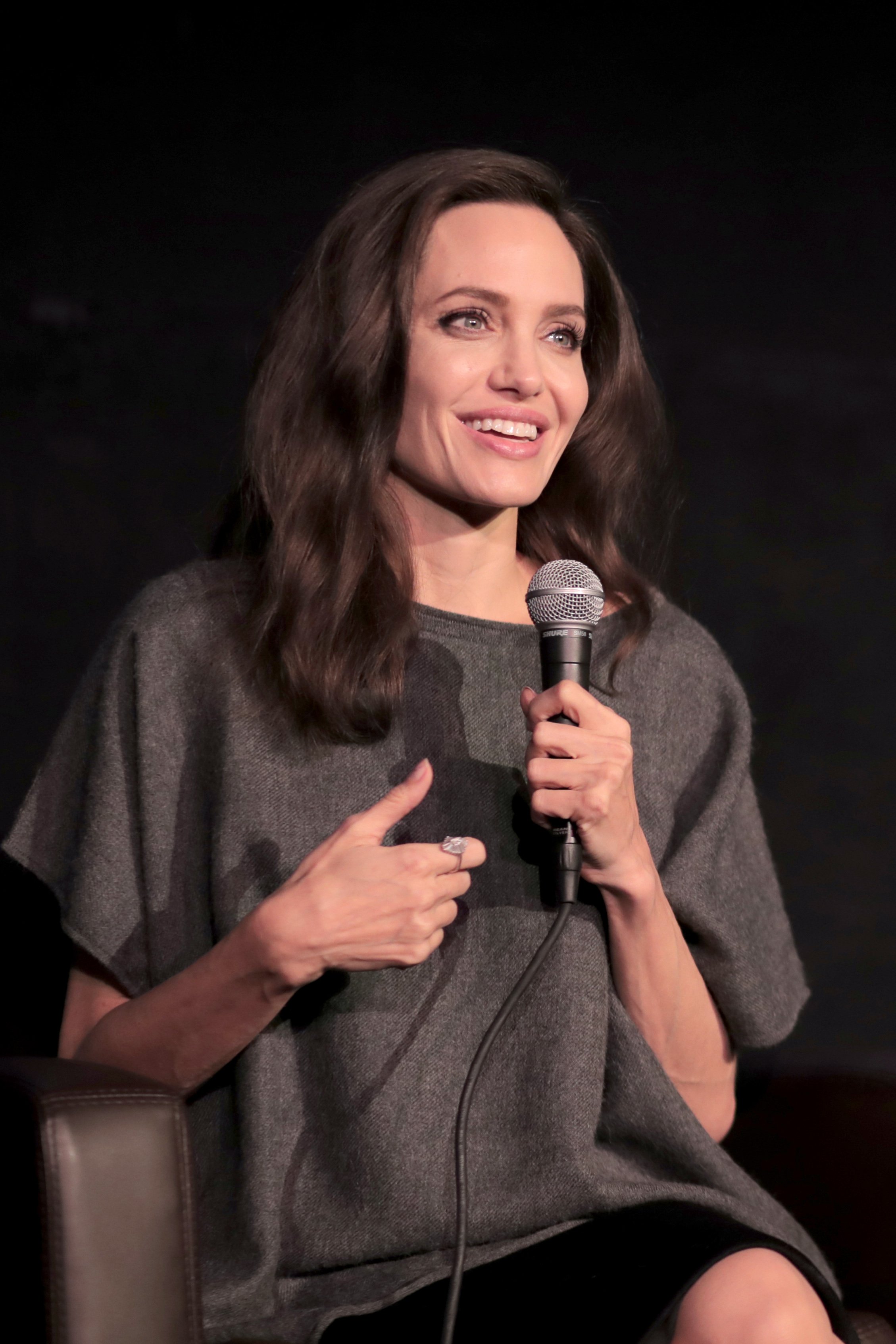 While Jolie doesn't believe in having too many rules for her children, apparently Pitt was much stricter. The actress doesn't place a special type of importance on formal education, however, she wants her children to learn various languages. She has also commented that she does not lie to her children about anything, and spends individual quality time with each one.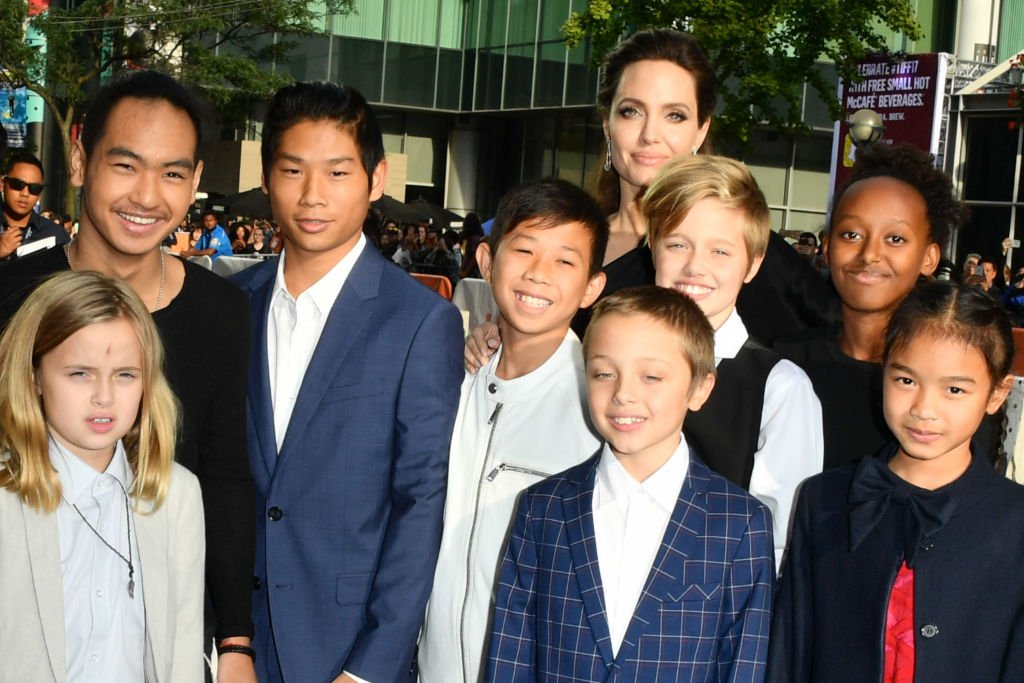 ---
MADONNA: YOU MAKE A MESS, YOU LOOK LIKE A MESS
In an interview with Newsweek in 2005, Madonna admitted that when her children were messy by leaving dirty clothes on the floor, she would take said clothes away. "[Lourdes] has to earn all of her clothes back by being tidy, picking up things in her room, making her bed in the morning," the singer mentioned.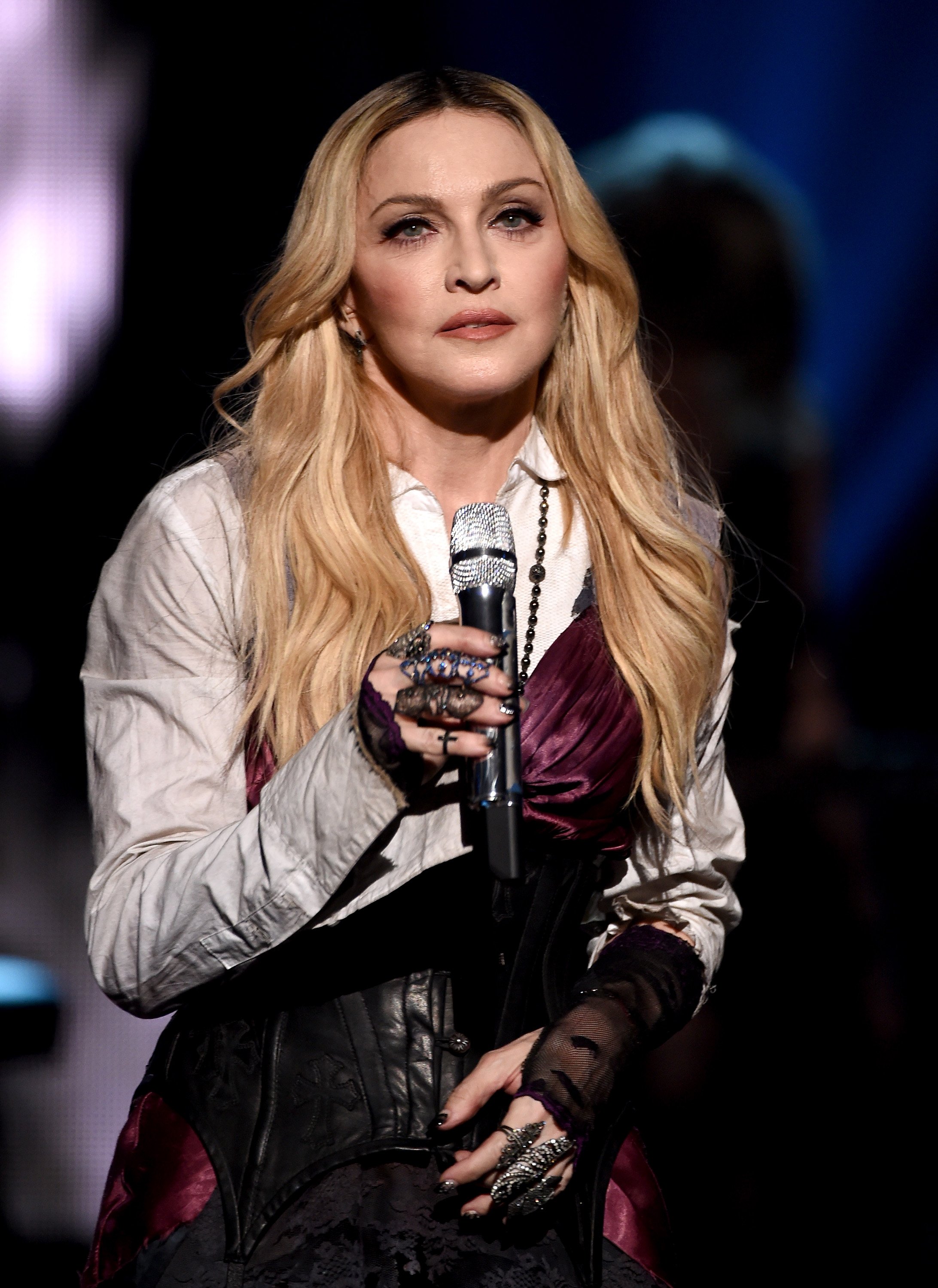 "She wears the same outfit every day to school until she learns her lesson," Madonna explained. It might sound extreme, but according to the star mother it does work. Her children learned their lesson and became much tidier from them onward. Maybe her time fussing about clothes is what led Lourdes to make a clothing line with her mom!
---
JULIA ROBERTS: ONLY HEALTHY SNACKS ARE ALLOWED
Julia Roberts has three children, and apparently the trio of siblings loves healthy eating, much to the happiness of their mother. Roberts has made sure that her children were sticking to a healthy and balanced diet since they were children, keeping sweets and junk food only for special occasions.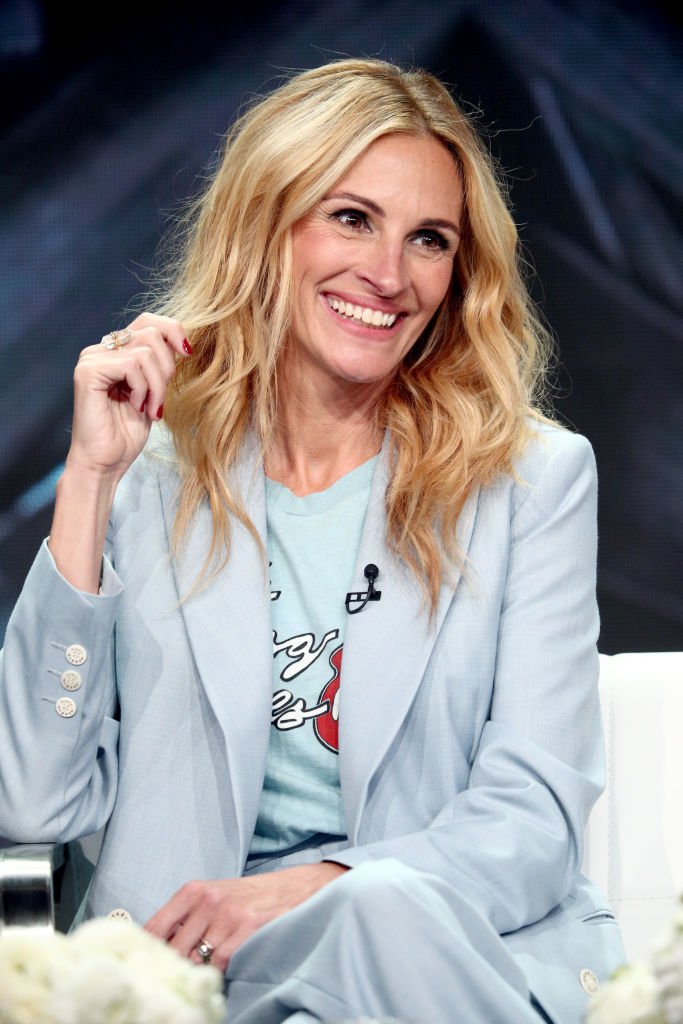 "They love kid-food, but who doesn't? They also like their salads. They had this great teacher who taught a class called "eat a rainbow" and it made strong impressions on all of them, but particularly on Henry" she said. She commented that sometimes she has to coax her children to eat junk food as they are not used to it.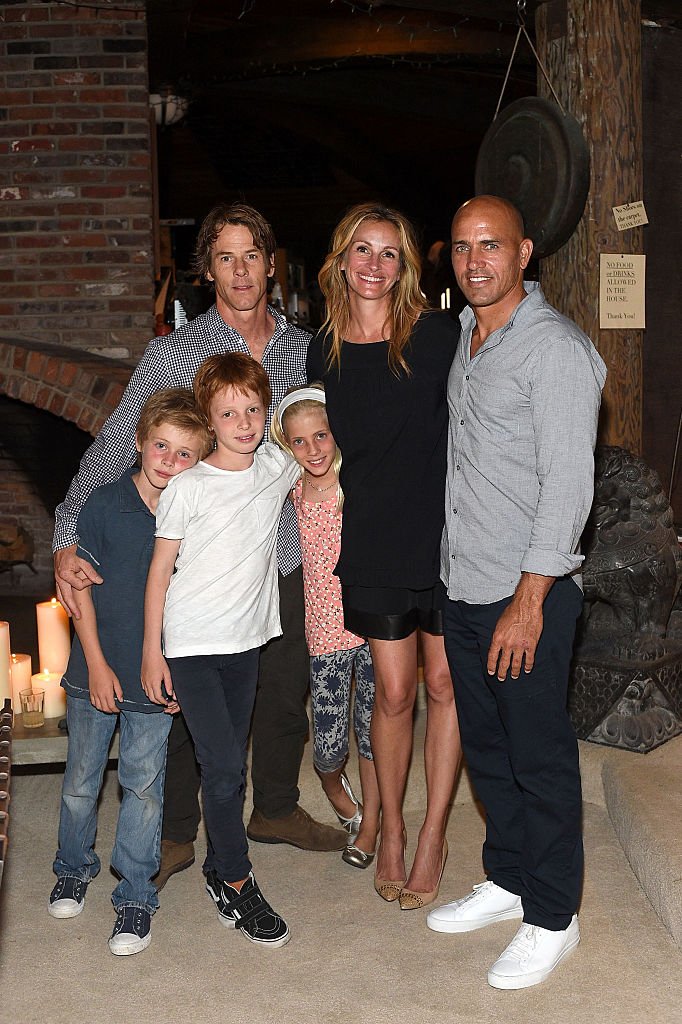 ---
MILA KUNIS: NO GIFTS DURING CHRISTMAS
In an interview with Entertainment Tonight, Kunis commented that she and Kutcher are "building up [their] own little versions of tradition" for Christmas, focusing especially on family time. She continued that "So far, our tradition is no presents for the kids. We're instituting it this year because when the kids are [younger than] one, it doesn't really matter."
But the grandparents need to be coerced into complying with the rule. "Last year when we celebrated Christmas, Wyatt was two and it was too much. We didn't give her anything — it was the grandparents," she said, continuing that  "We've told our parents, 'We're begging you — if you have to give her something, pick one gift."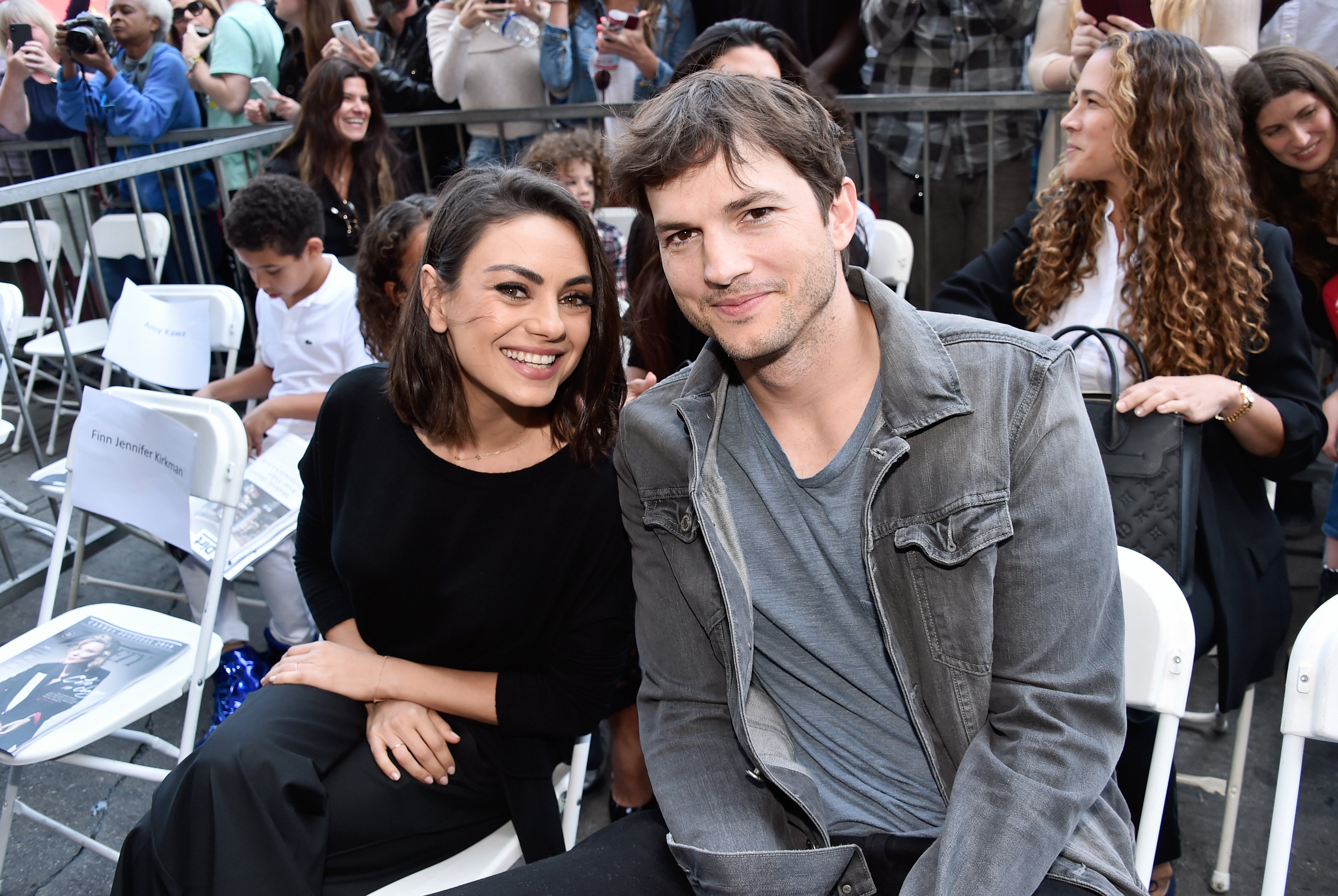 ---
MEGAN FOX: A BAN ON ALL TECHNOLOGY
Megan Fox has been very open about her feelings towards social media and television, especially on how it can affect her children. She has commented that her sons are not allowed to use computers, even at school! The actress told People that using technology "It's actually really bad for their brain development."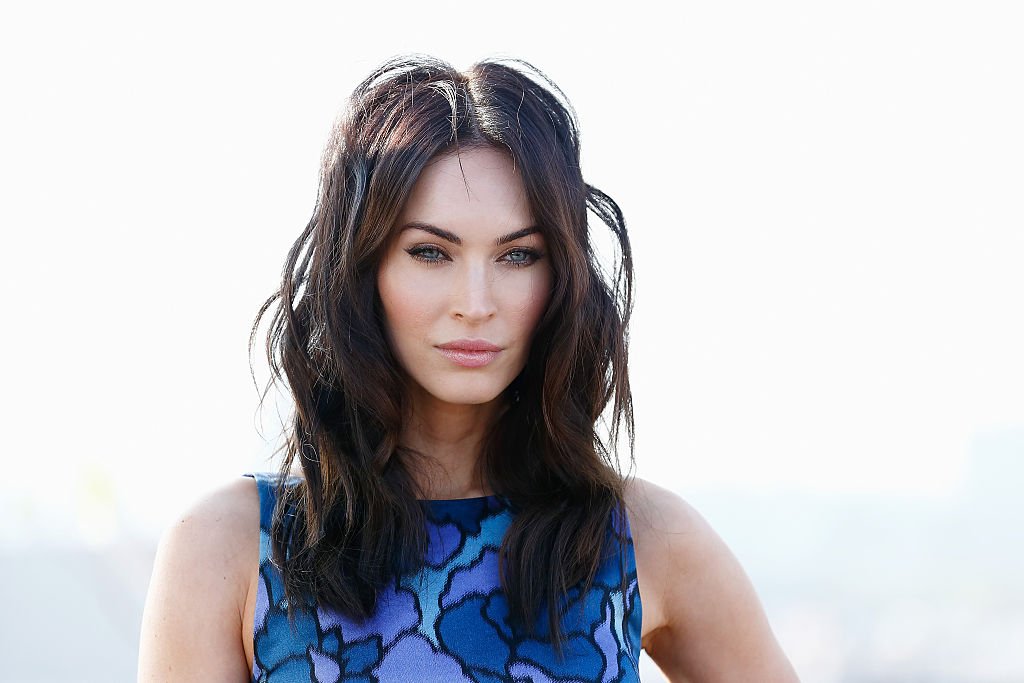 "I'm enrolling them in a school where technology is not allowed until they're much older. Then they're introduced to computers [...] because they will need that eventually to function in the real world. But, as children, they shouldn't be around it at all, in my opinion, and so my kids won't have cell phones or tablets," she told the magazine.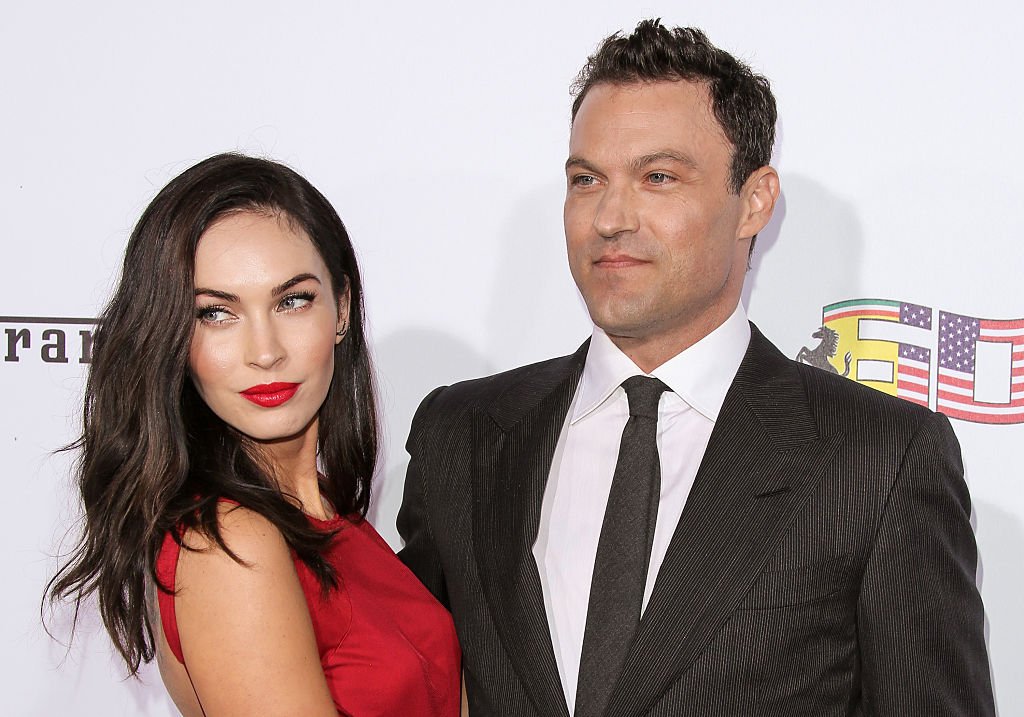 ---
ALANIS MORISSETTE: HOMESCHOOLING HER CHILDREN
The singer has shared how she and her partner are "unschooling" their children - this is a form of homeschooling where parents allow their children to decide what they want to learn each day. "My husband and I create pods all over the house — here's where the spelling area is, and here's where the fake animals are," Morissette said.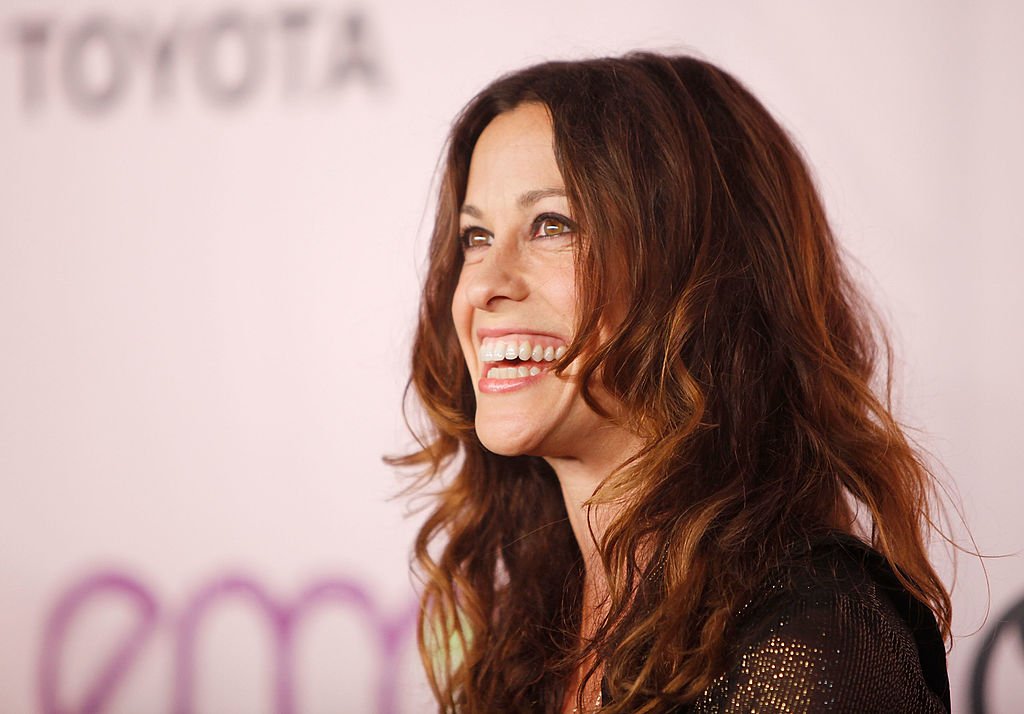 "I basically get inside their eyeballs. I'm constantly watching their eyes and what they've pulled toward, and then we do the deep dive," she continued, explaining how important it is for parents to be involved in the education of their children. The singer also commented that unschooling is a 24/7 job, and you need to be aware.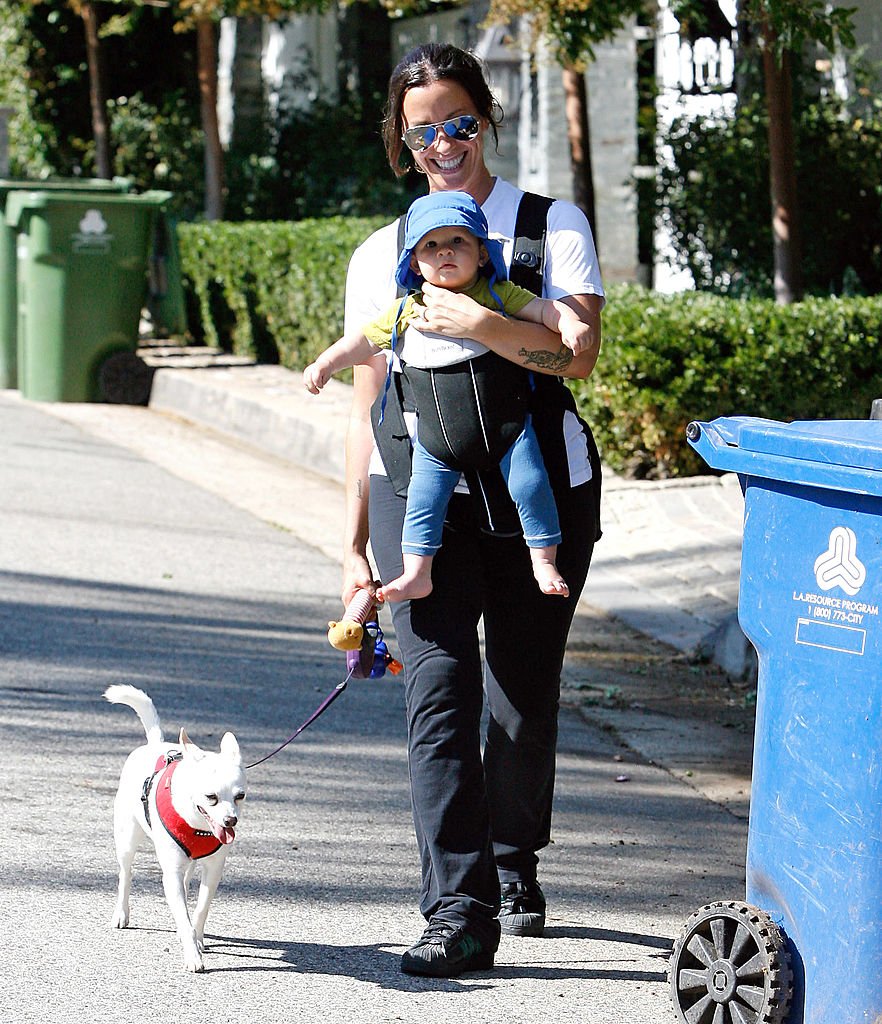 ---
BLAKE LIVELY: EMPOWERING HER DAUGHTERS
Blake Lively and Ryan Reynolds are known for being one of the funniest couples in Hollywood, but they are also progressive. The couple has decided to use more gender-neutral pronouns, especially when it comes to mentioning general things. "My husband was like, 'Why do I always say he?' to which I replied, 'That's what we're taught'," Lively commented.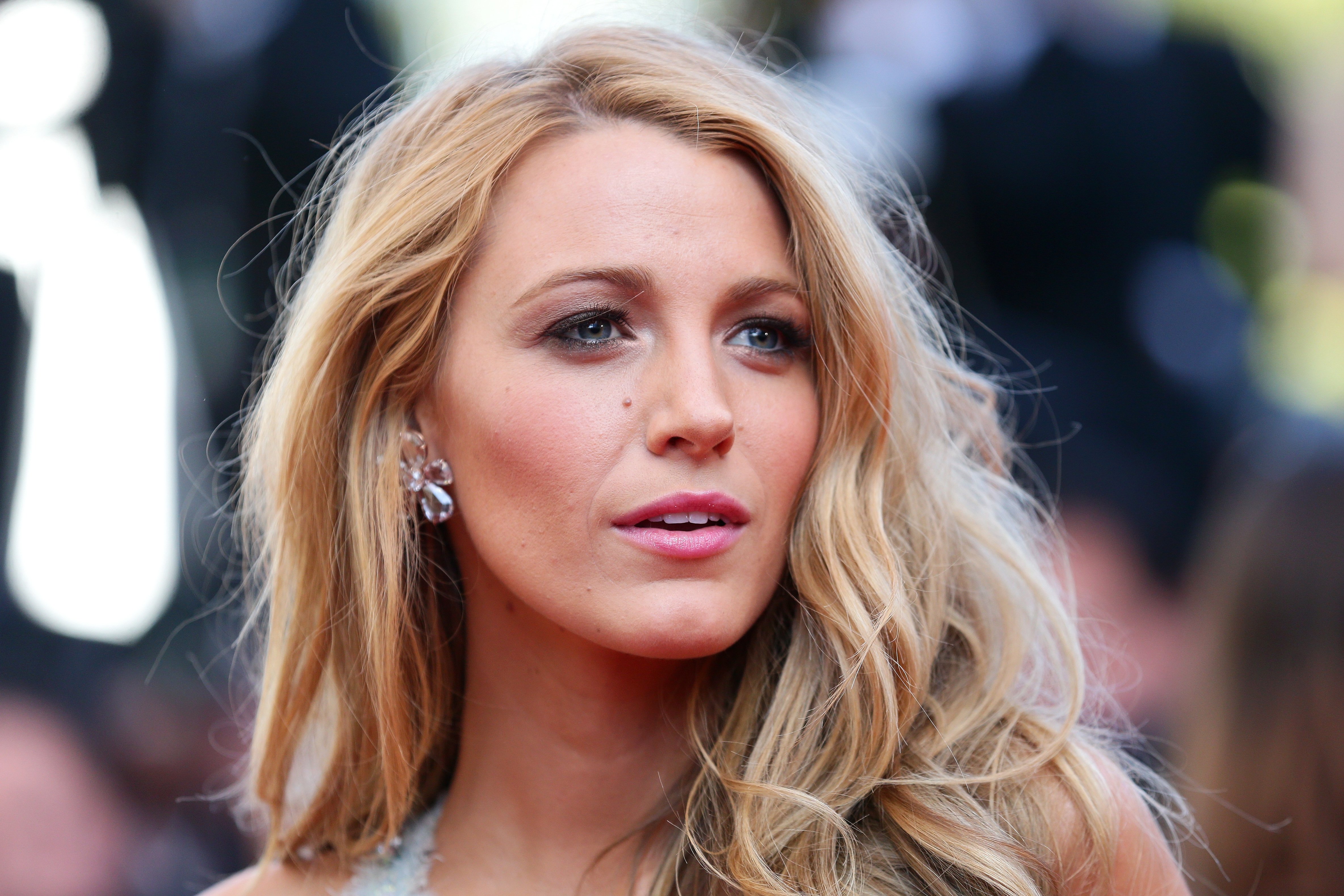 "We've joked that my daughter is bossy. But my husband said, 'I don't ever want to use that word again. You've never heard a man called bossy.'" The star couple is doing what they can in order to ensure their daughters are treated with the respect they need, while enduring that they always feel capable of anything, despite their gender.
---
PENELOPE CRUZ: RIE PARENTING
RIE parenting, a methodology developed in Hungary in the 1940s, has been adopted by many parents all over the world, and one of them is Penelope Cruz. This parenting method consists of treating children like adults, and in fact, it has become quite popular in the last couple of years.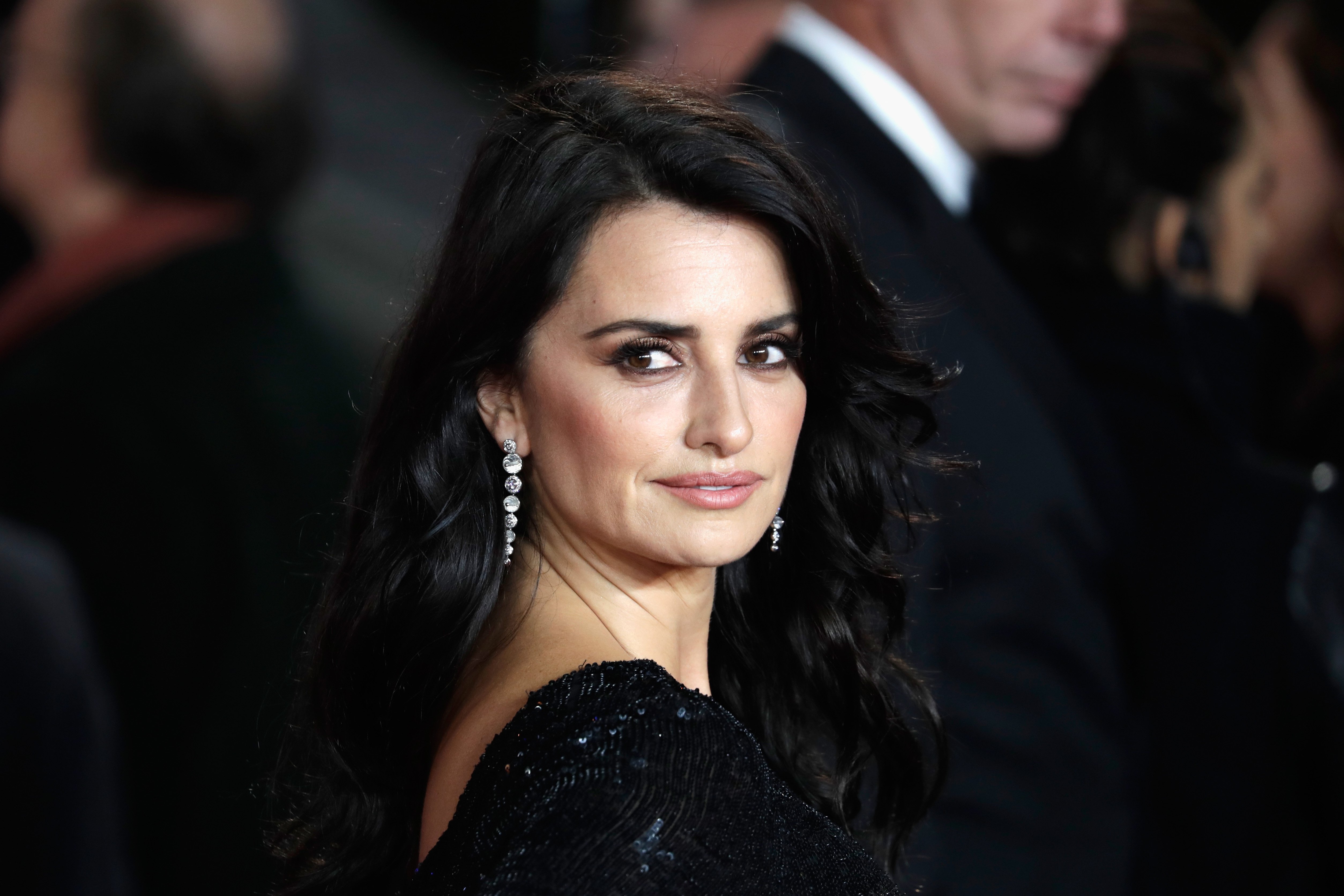 By following this parenting method, Penelope Cruz didn't use all the baby paraphernalia that we are so used to - baby walkers, high-chairs or strollers, plastic cups, even baby talk. Also, one of the things this method follows is to allow children to realize things for themselves, instead of the parents reinforcing ideas on the children.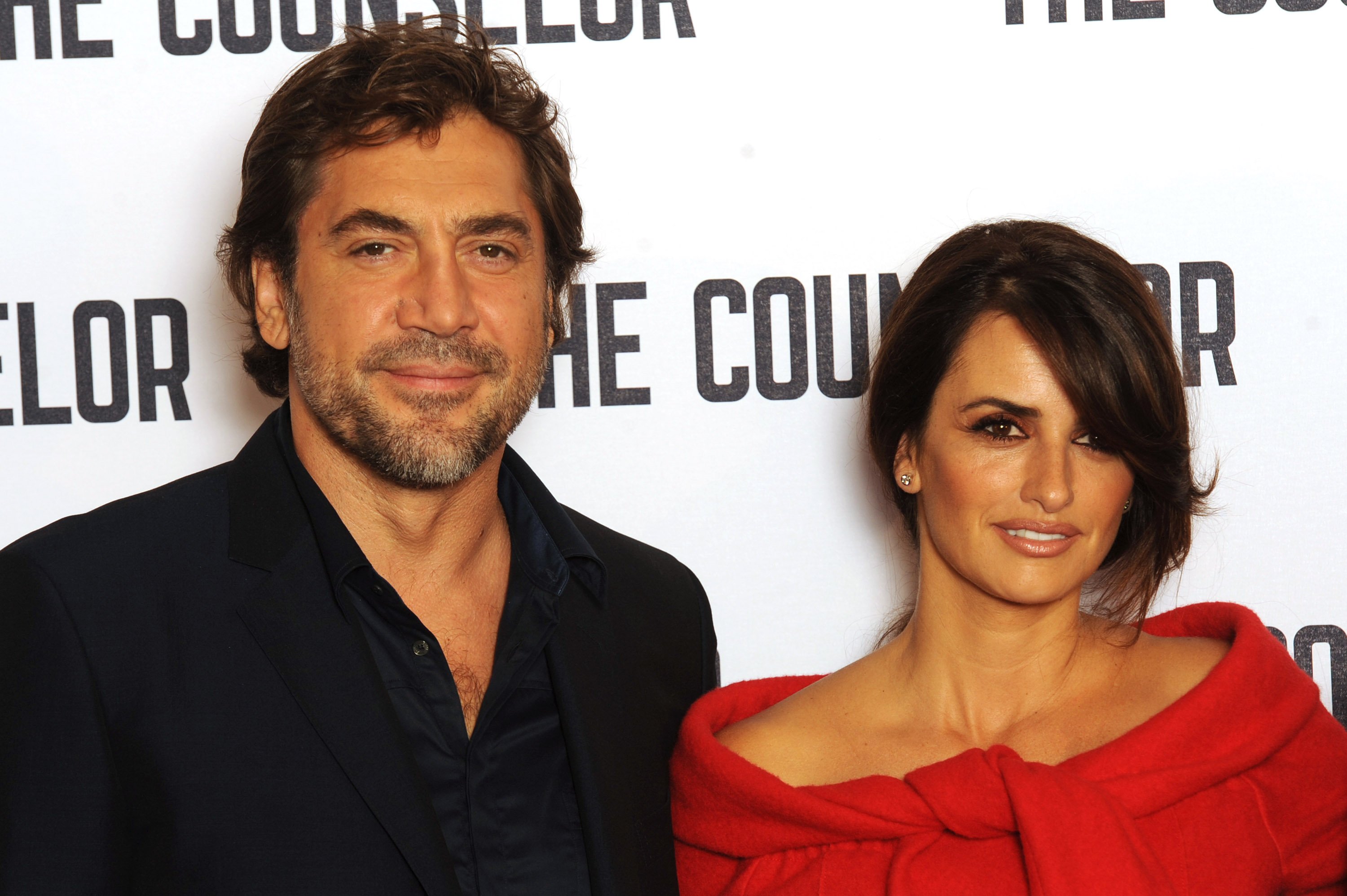 ---
CAITLYN JENNER: MAKEUP IS FOR ADULTS ONLY
In one episode from "Keeping Up With The Kardashians" is it easy to see how Caitlyn tried to educate her daughters, in this specific case - Kylie. Caitlyn was very strict about how her daughter was not allowed to experiment with makeup and, on one occasion when she showed up for dinner wearing heavy makeup, Caitlyn was not accepting of it.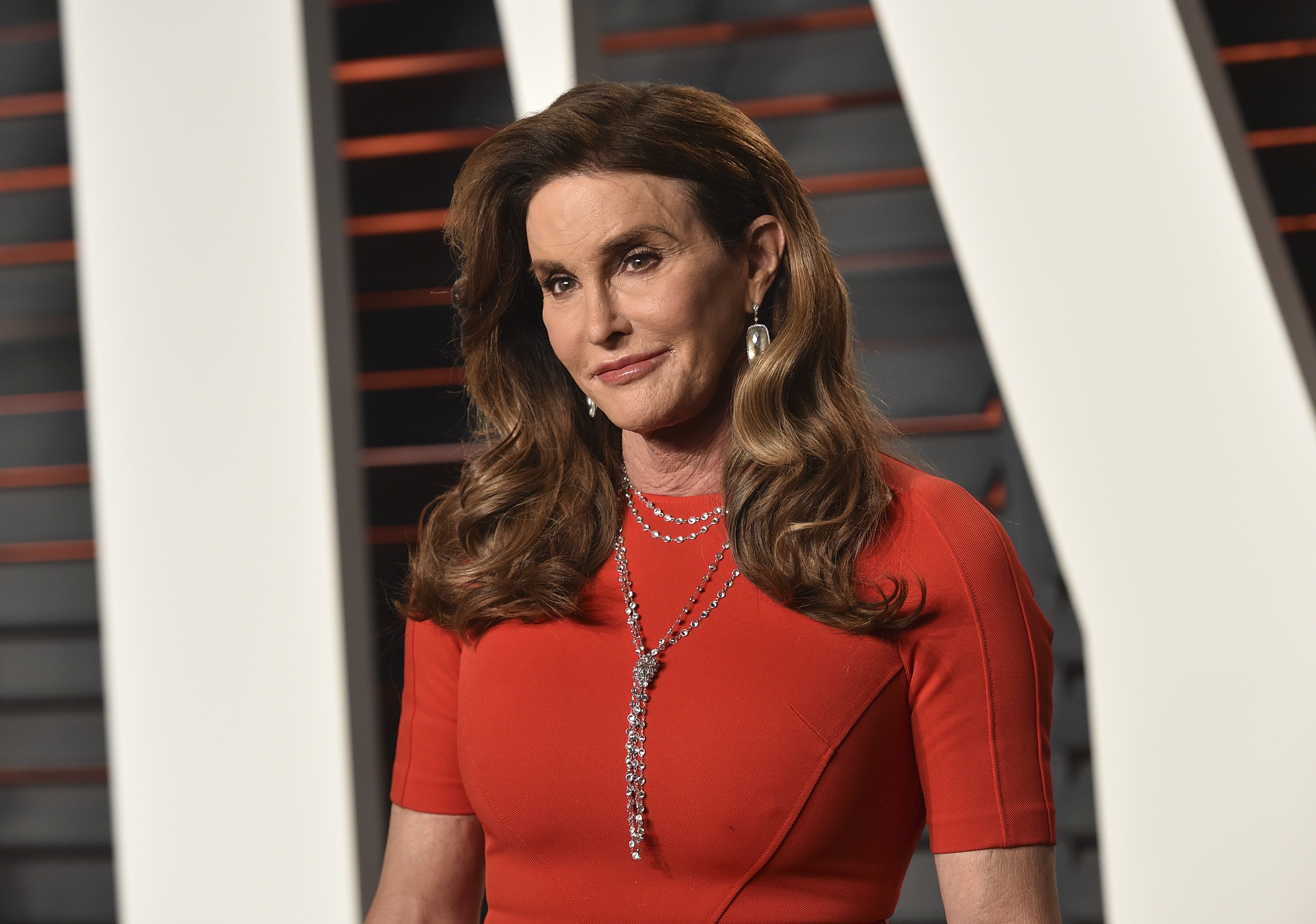 "Not only is she wearing all this makeup, but all of a sudden, her attitude is changing too," the mother commented. However, it is not that Caitlyn didn't want her daughter to use makeup, she just wanted her to enjoy her childhood, as at the time the girl was only 11 years old.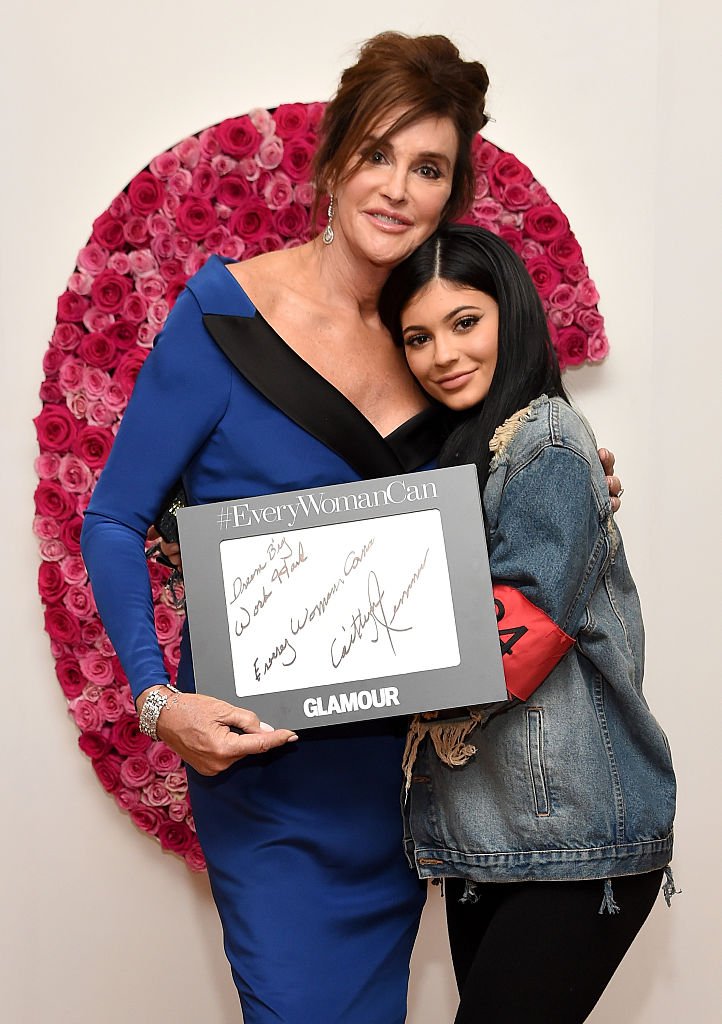 ---
CELINE DION: HAIRCUTS ARE A PERSONAL CHOICE
During an interview with Ellen DeGeneres, the amazingly famous singer Celine Dion opened up about her parenting rule that everyone in her family is allowed to do whatever they want with their hair. In fact, she seems to be quite proud of her sons' long luxurious hair.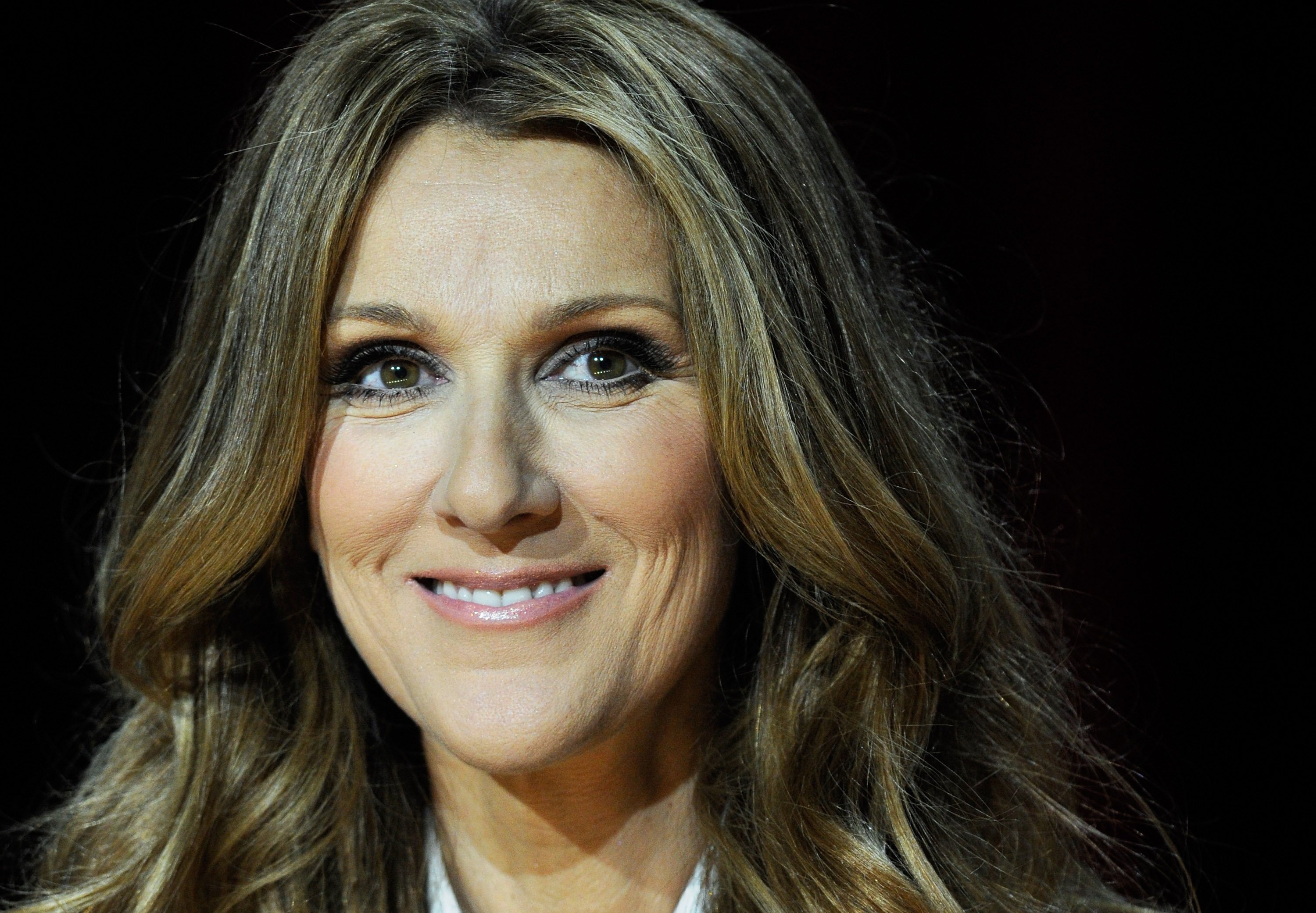 The singer explained that she has given her children all the decisions about cutting and grooming their hair and, in fact, the first time she cut her son Rene's hair was when he was eight years old. Celine explained that the reason why she cut it was because his school had a strict dress code that he needed to follow.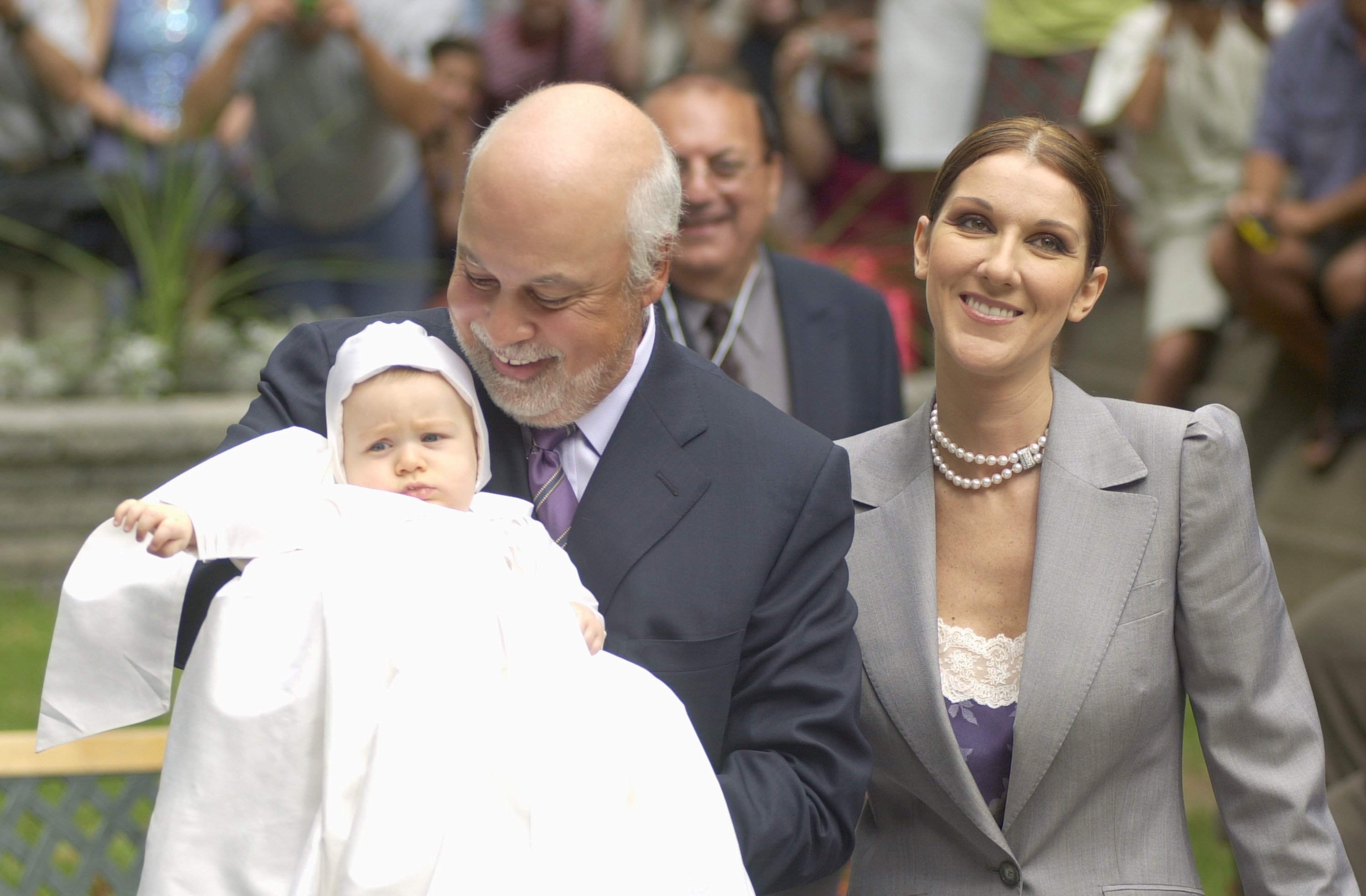 ---
MAYIM BIALIK: SHE DOESN'T BELIEVE IN FORCING HER CHILDREN
Bialik often shares videos on social media explaining how she is raising her children. "Before our sons were old enough to do so spontaneously, my husband and I would say 'water please' when our sons needed water, and we would say 'thank you' when they got it. This taught them how society functions without us forcing it down their throats."
The actress explained that they wanted the children to become polite on their own. "There were [...] times when family members [...] expected a 'thank you' for a gift, and I was [...] tempted to whisper, 'Say thank you!' But we have stayed the course and our older son now remembers with just a gentle nod from us if he forgets," she said.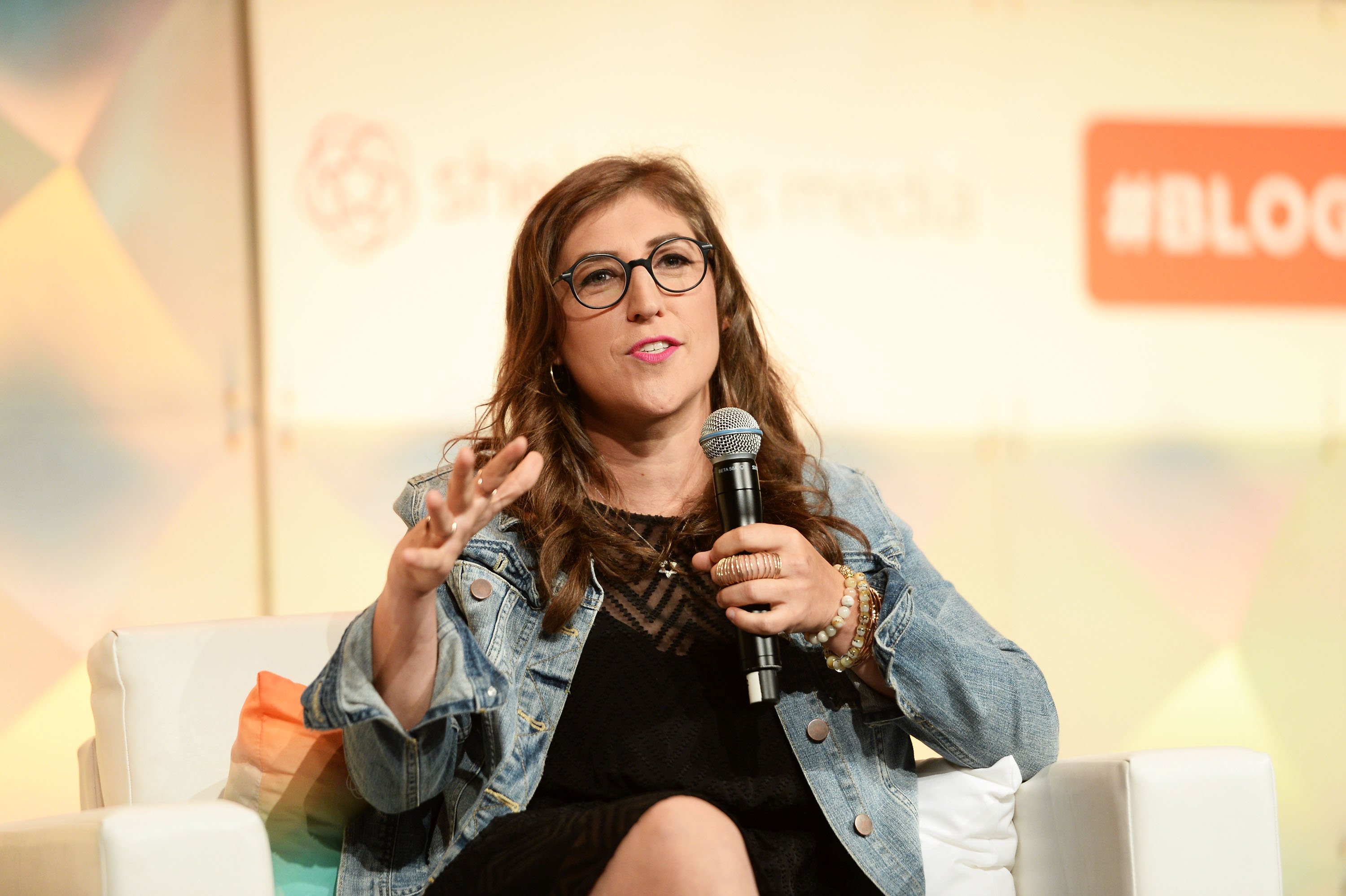 ---
NIKKI REED: LOGGING OFF SOCIAL MEDIA TO BE A PARENT
Even though many celebrities opt to share their parenting style and children's lives on social media, Nikki Reed has chosen a different path. The actress went as far as even cutting off any communication with the outside world, and she and her husband, Ian Somerhalder, announced they would take a month off social media.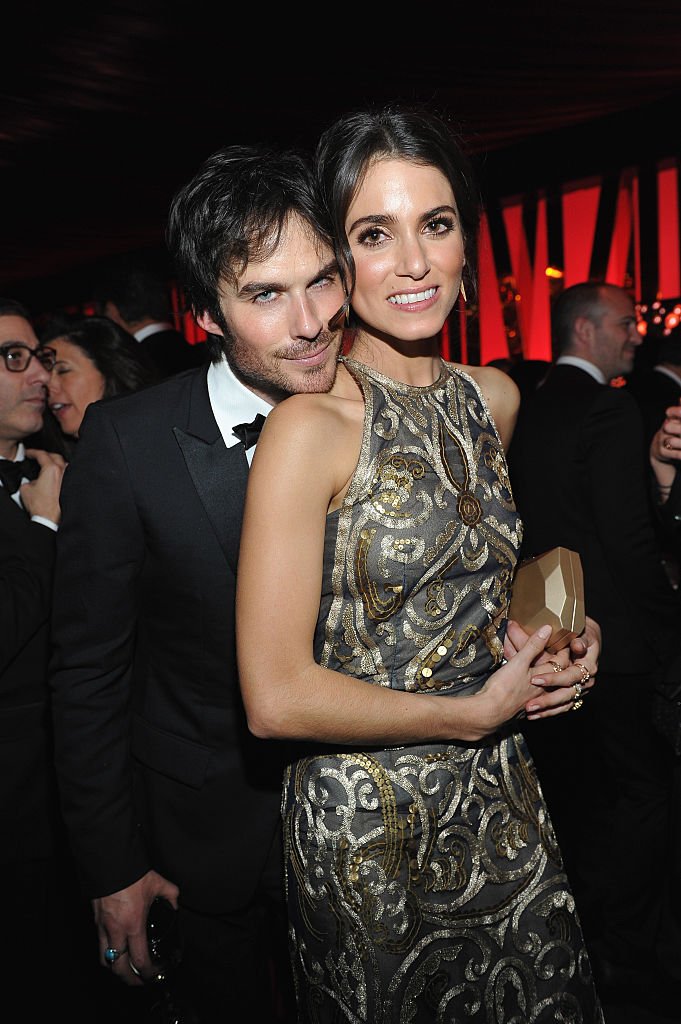 "Just the three of us, no visitors, and we're turning off our phones too, so there's no expectation for us to communicate. Otherwise, every five minutes it would be, 'How are you feeling? Can we have a picture?' You don't get those first 30 days back, and we want to be fully present," she explained.
---
GISELE BÜNDCHEN: SAVING THE PLANET ONE DIAPER AT A TIME
Gisele Bündchen has managed what many parents can only dream of: her child Benjamin was potty traine