Couples From the '90 Day Fiancé': What Are They Up To Now?
Reality TV shows, who doesn't love them? I know I do! And one of my favorites is '90 Day Fiancé', which already has seven seasons and the same number of spin-off shows. However, one question remains: what are the couples doing now and, more importantly, are they still together? Keep reading to find out where these 20 couples are now!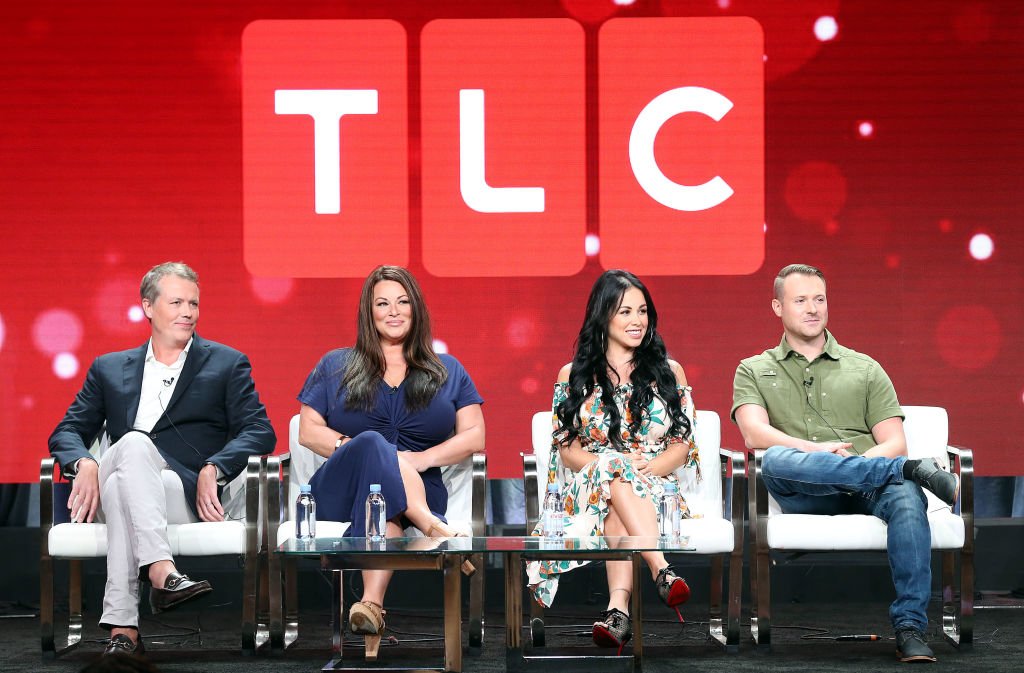 ---
ASHLEY MARTSON & JAY SMITH
Ashley went to a wedding in Jamaica, but what she didn't know was that she was going to meet her future husband, Jay. After the initial meeting, Ashley went back home but returned for holidays six months later, and by the end of her vacation, the pair were engaged. But things didn't work out as planned!
They got married in Las Vegas in 2018, but just three days later Ashley discovered that Jay was using dating apps. "At this time, my client is personally focused on herself and her personal life and her children," a source said. But it seems that the couple eventually got back together and have been trying to make the relationship work.
---
BLAKE ABELARD & JASMIN LAHTINEN
Blake and Jasmin met over a dating app and quickly they understood that they were made for each other. Having visited her home country several times, Blake understood by the third visit that they were meant to be together, and eventually got married. According to Soap Dirt, they are not planning to have children for the time being.
However, these were not the latest words we have from the couple. They have been making some claims that the TV show had painted a negative light of Jasmin and that TLC actually did its' best to misrepresent their relationship during the show. It is not the first time such claims are made, so let's see how it all develops!
---
DANNY & AMY FRISHMUTH
Making an appearance on season two of the show, Amy and Danny met in Australia during a Bible study trip. Even though Amy had some trouble getting the acceptance of Danny's family, the couple eventually got married and have been living happily ever since.
The family has been growing and in 2015 they welcomed their first son, Jedidiah, and two years later another person joined the family. The couple had a baby girl who they named Anna Elise. Even though Amy mentioned on social media that she "never planned to be a young mom and wife," the family seems to be doing well!
---
ALAN & KIRLYAM COX
Alan was on a Mormon mission trip to Brazil when he first met Kirlyam, and it seems to have been a match made in heaven! "We love each other so much, and now we get to love something that we both helped create," Kirlyam told People magazine.
They officialized their relationship through holy matrimony in 2017, and that same year they had their son, Liam. Kirlyam told in an interview that "We look forward to all the happiness Liam will bring into our lives and the lives of our families." The family is currently living in North Carolina and raising their son together.
---
MICHAEL JESSEN & JULIANA CUSTODIO
Having met the Brazilian model Juliana while on a yacht party in Croatia, Michael was quickly head over heels with this girl. Even though the age gap between the pair has caused some commotion among the viewers of the show, it seems that the pair is still doing well! 
The pair got married after the show, however, they still didn't manage to make it to their honeymoon. According to a post on social media, it seems that they couldn't be more excited for the time to celebrate their love and affection for one another. We can't wait to see the pictures!
---
BRETT OTTO & DAYA DE ARCE
Brett and Daya met via a dating app (how else?) after she moved to the United States on a K-1 Visa. The pair originally appeared on Season two of the show, and eventually were also cast on the first season of '90 Day Fiance: Happily Ever After?'. And let me tell you, they are indeed still happy!
Having gotten married in 2015, the couple welcomed their daughter Isabella just two years later. Recently, they have also been cast on an episode of TLC's limited series '90 Day Fiance: Self-Quarantined', where they seem to be living their best life in Marysville. Daya is currently working as a medication technician and Brett still works in the aerospace sector.
---
ROBERT & ANNY SPRING
Another couple from season seven, Robert and Anny had a rocky start to their relationship. The couple met in the Dominican Republic and eventually moved in together in Florida, where they argued about everything, including Robert's previous relationships and his income, which was not a match to what he had said before. 
However, they have since been together and welcomed their first daughter in July 2020. "If I am pregnant, I'm happy. Babies are blessed. But I worry because we weren't trying to have a baby. Robert doesn't want a baby, and maybe he's going to be angry. I don't know how to tell Robert about that," Anny commented before giving birth.
---
ERIC ROSENBROOK & LEIDA MARGARETHA
Eric and Leida met over an international dating platform, and by that time he was already divorced with three kids. The pair got along extremely well from the beginning, however the same can't be said about Leida's relationship with his daughter, Tasha.
Leida and her step-daughter had a terrible relationship, and actually some of the arguments they had turned out to be very nasty. Leida eventually got a four-year restraining order against Tasha, and, despite the drama and fighting, she and Eric are still happily married. The pair have been raising Leida's son together.
---
ANGELA DEEM & MICHEAL ILESANMI
Angela and Michael were first introduced on the show when she took a trip from the United States to Nigeria so she could meet him for the first time. Even though it was a short trip, the pair were engaged by the time it was over.
They got married in Nigeria at the beginning of this year, and the ceremony will be aired on the most recent season of '90 Day Fiancé: Happily Ever After'. "Getting rid of him is not easy. Because that's real love, you know," Angela confessed in an interview with Entertainment Tonight. 
---
LOREN & ALEXEI BROVARNIK
Probably one of the fans' favorites, Loren and Alexei met in Israel on a Birthright trip - a type of journey that is quite common among Jewish families. Loren got more than she bargained for, as she quickly fell in love with Alexei and decided to quit her job to focus on her newfound love. 
Even though the couple had its ups and downs along the years, they had a son together, Shai, and seem to have been doing just fine! Alexei got his U.S. citizenship earlier this year, and according to social media, they have promised fans to keep them updated about any new developments in the family.
---
MOLLY HOPKINS & LUIS MENDEZ
Molly and Luis met during a vacation in the Dominican Republic and, even though they got married in secret during the K-1 visa period, they quickly got divorced. According to E! News, Luis remarried five months after their divorce. "We were not married very long. It didn't work out. About a year later, we divorced," Molly mentioned in an interview.
"I do not talk to him. I have not spoken to him in years. I know that he's remarried. I'm pretty confident the girl was already here and from the Dominican [Republic] and the family already knew her. I think there was probably an arrangement. I think he knew off the bat what he was going to do," she continued.
---
ANNA CAMPISI & MURSEL MISTANOGLU 
The pair initially met over Facebook, on a page dedicated to their passion, beekeeping. Just after a few months of online chatting, Mursel proposed, even though they hadn't met before. Soon after that, he relocated to Nebraska, even though both families seemed to be against their relationship.