Blue Bloods Real-life Partners
The Blue Bloods' fan surely had an emotional roller coaster ride watching the season 10 finale. One can only imagine what surprises season 11 with have in store! However, if you already miss the cast here's a little info to tie you over. Below is some inside info about the real-life partners of the cast of Blue Bloods!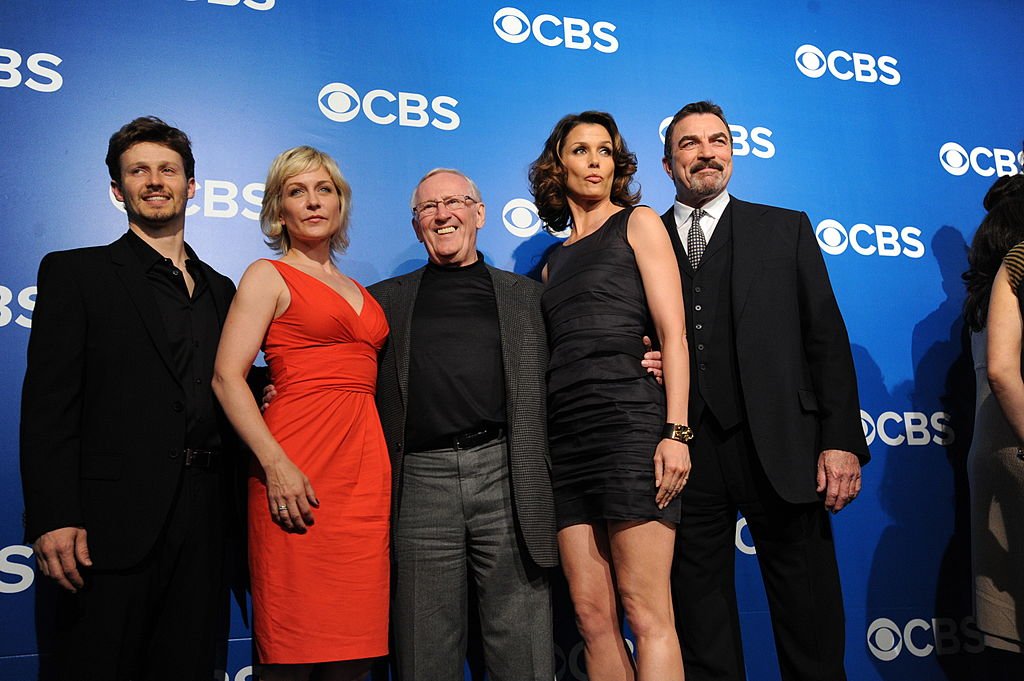 ---
DONNIE WAHLBERG, FROM POP START TO DANNY REAGAN
Amazingly, Donnie Wahlberg has been in the spotlight for most of his life. Before starting his acting career, he was a member of the hugely popular boyband, 'New Kids on the Block'. Before he decided to follow the examples of his brothers, actors Robert and Mark Wahlberg. He took part in over forty different TV projects before finally joining Blue Bloods.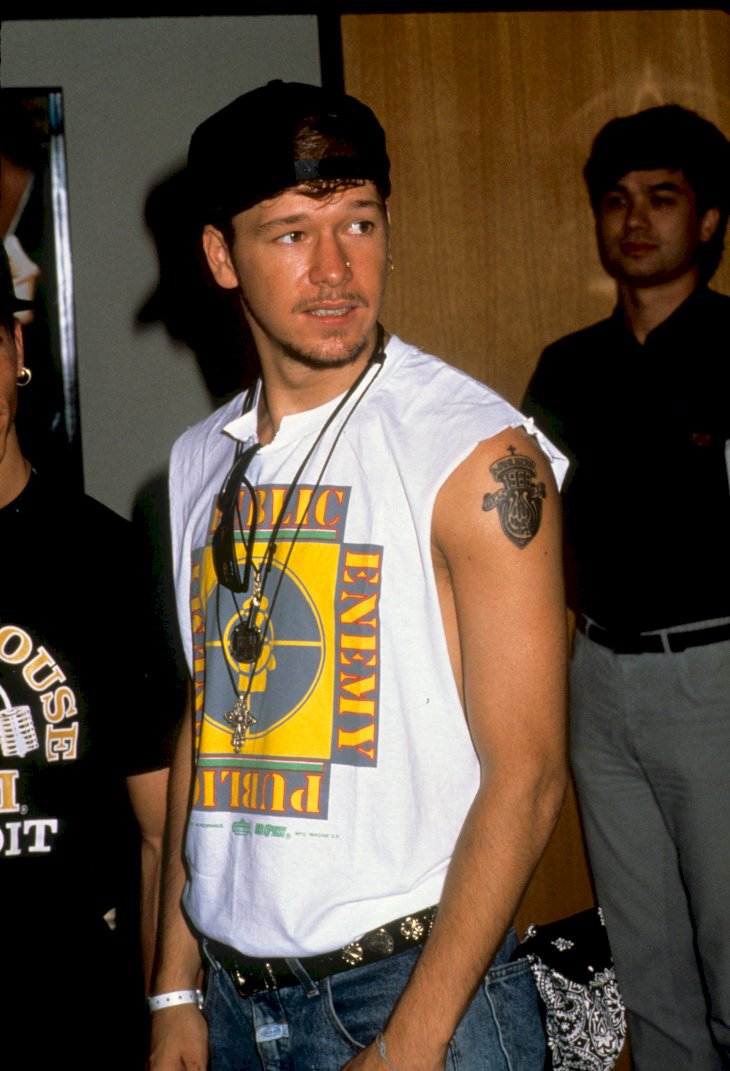 ---
Wahlberg revealed in an interview that he felt an instant connection to the show because of the Reagan family's Sunday dinners. This is because, in real life, Donnie has eight siblings and three half-siblings! So he definitely knows what it feels like to be a part of a big family.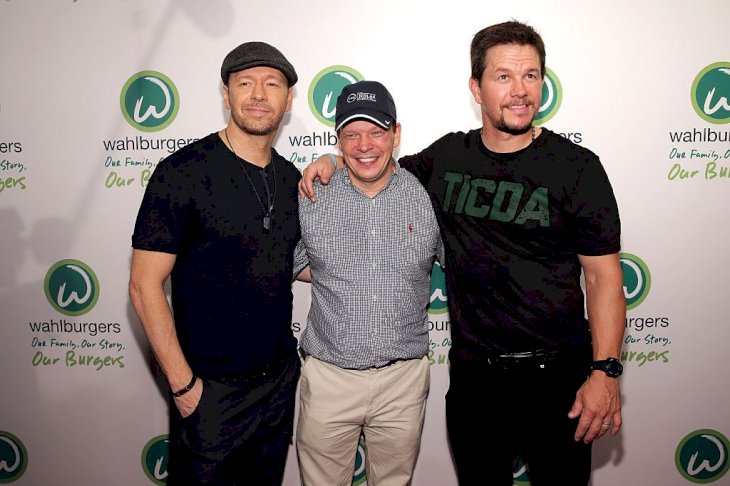 ---
The actor revealed, "I read that scene, and it rang so true to my childhood and to my upbringing with all of us sitting around the table arguing and disagreeing and everyone having a different point of view." But Donnie's own family isn't as large.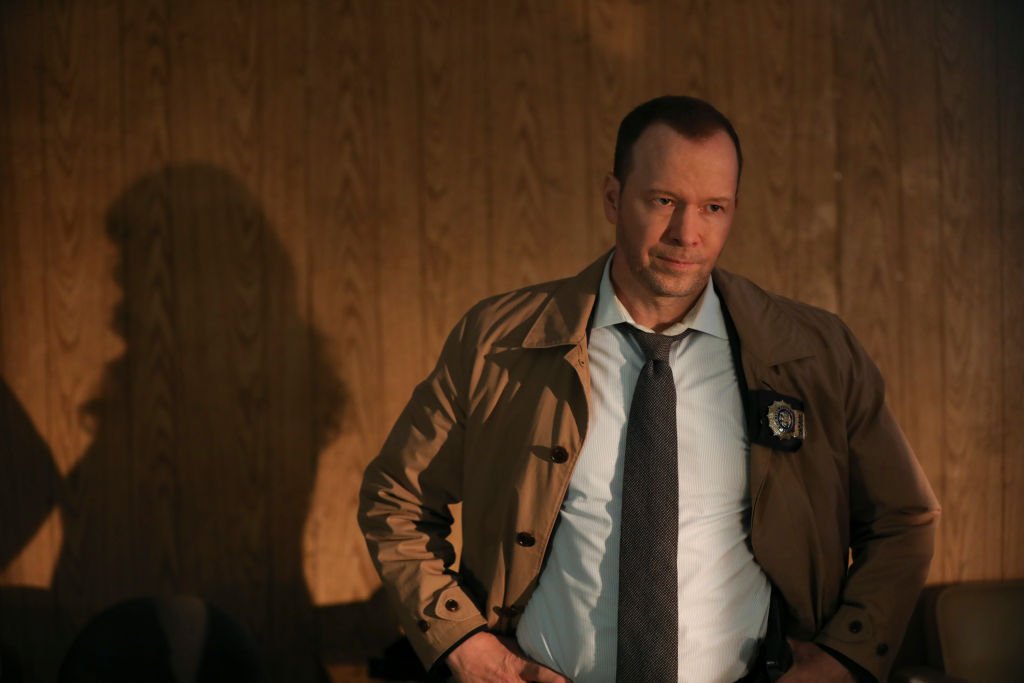 ---
DONNIE'S WIVES, YES WIVES
In 1999, he married a recording engineer, Kimberly Fey. The couple welcomed two sons, Xavier and Elijah, before filing for divorce after nine years together. But five years later, love came around again for Wahlberg – and it actually happened on-screen, while he was a guest on The Jenny McCarthy Show!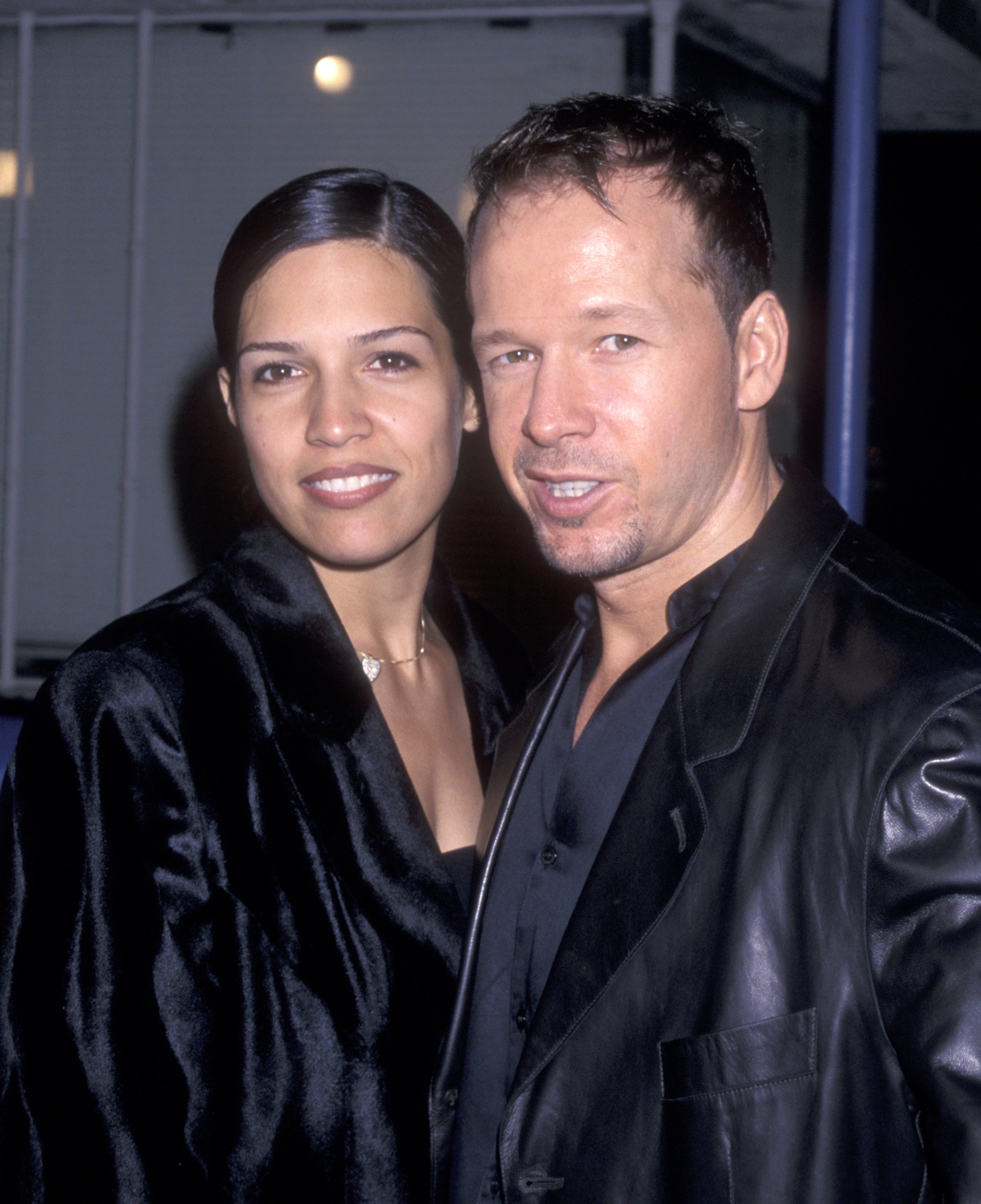 ---
Donnie and Jenny shared a flirtatious interaction that made it clear that the two had serious chemistry! "Wahlberg later gushed in an interview that they were "instantly smitten with each other." Their steamy encounter soon became the real thing, and in April 2014 Jenny announced " their engagement on The View, calling herself "the luckiest girl in the world."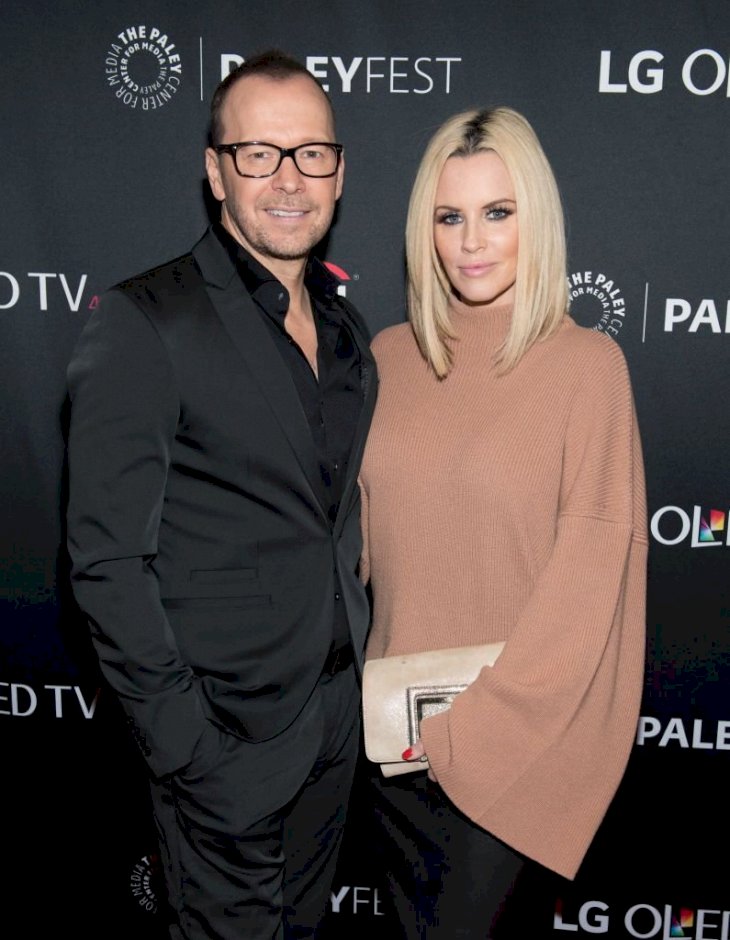 ---
The couple exchanged vows four months later, in a romantic ceremony in front of only 90 guests (making it surprisingly intimate, considering how popular they both are). And they are still very much in love- living a happy married life!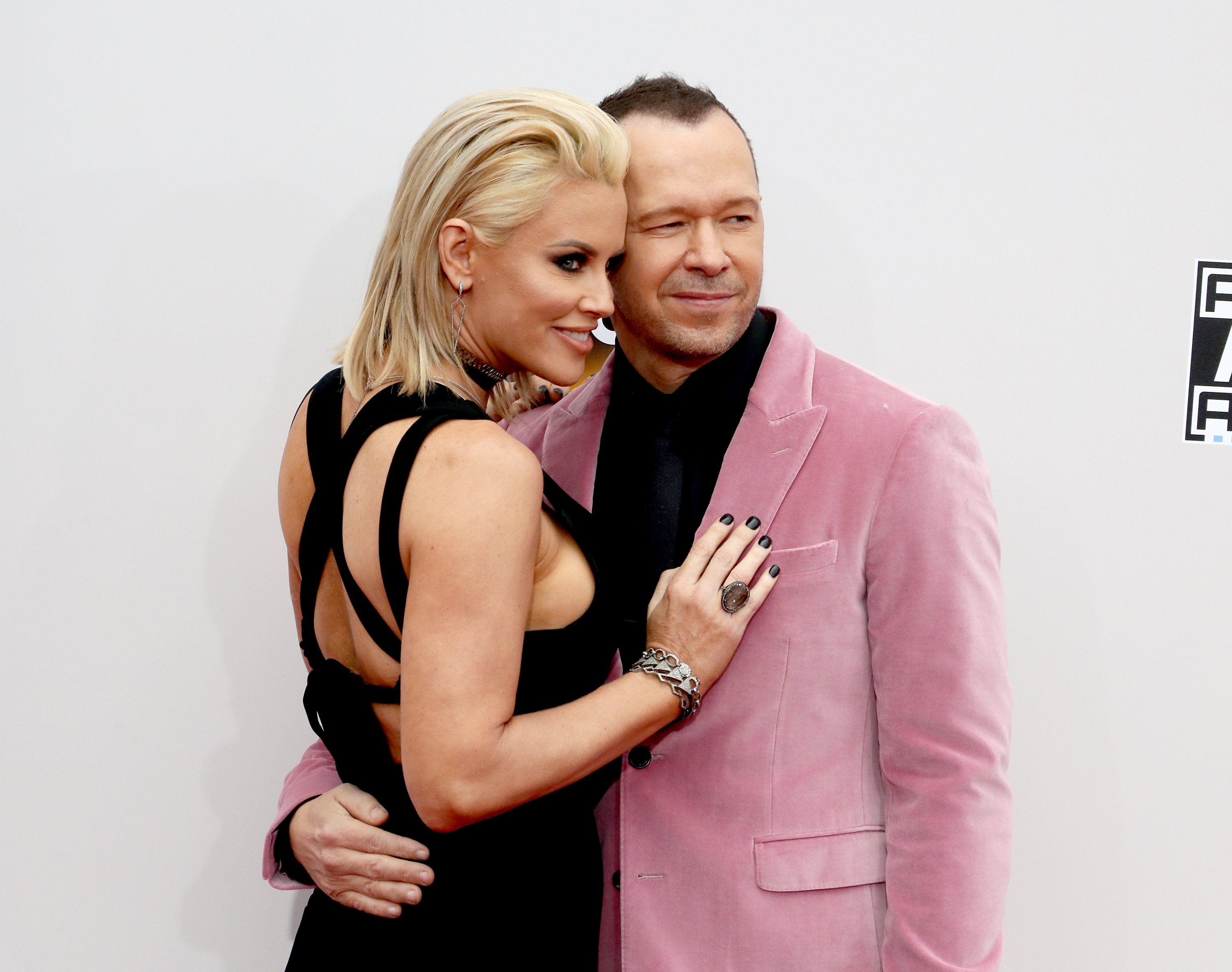 ---
HE'S A GREAT ACTOR AND A GOOD MAN
"Donnie has been amazing," McCarthy shared. "I thought for sure I would be going at it alone, like many parents who have kids with autism do." "So the fact that I found the love of my life, and my son Evan found a stepdad, I feel like I can't ask for anything else."
---
The star couple has agreed not to expand their blended family because it is perfect just the way it is. However, Jenny McCarthy admitted that if they had had a few more years, they would consider trying for another child.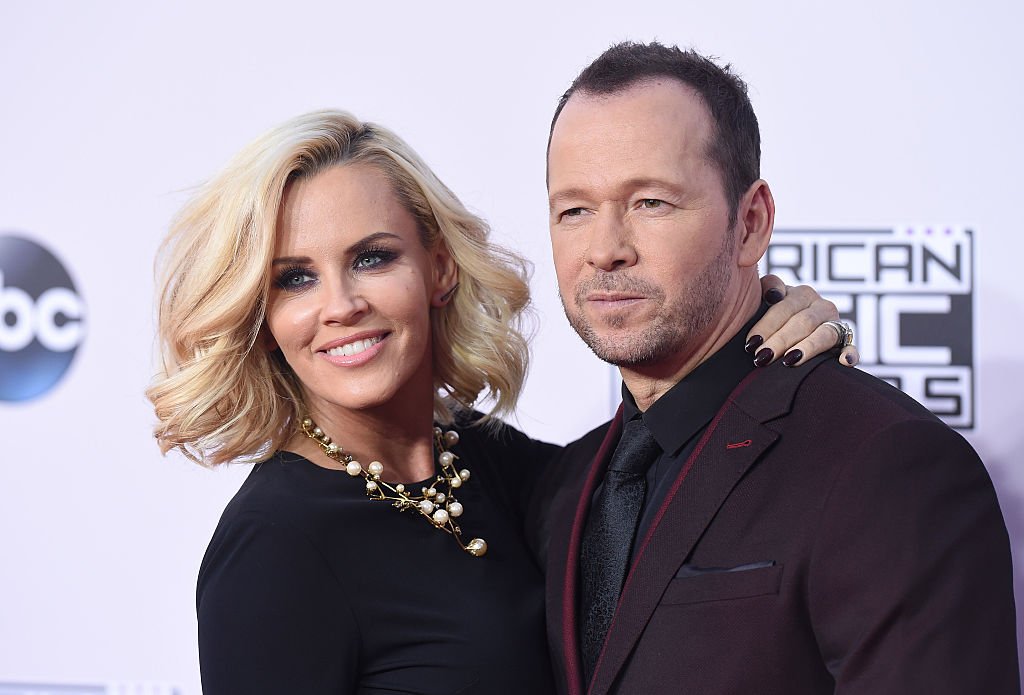 ---
WHAT ELSE IS HE UP TO?
Nowadays, Donnie Wahlberg has so many on the go, that it's sometimes hard to keep track of them all! Apart from appearing on Blue Bloods and other TV projects, he co-owns a restaurant chain called 'Wahlburgers' with his brothers, Mark and Paul.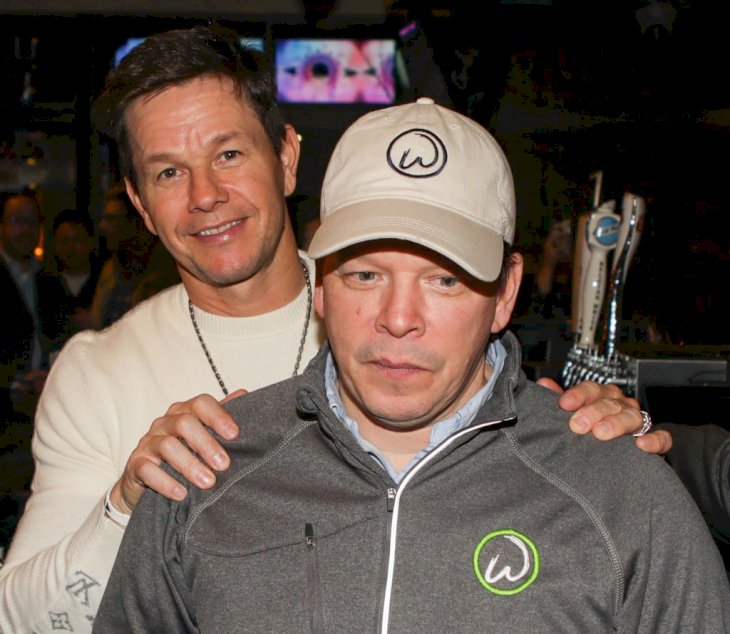 ---
Donnie and his brothers also feature on a reality show, which chronicled their journey in the food industry. And, of course, Donnie is still a part of the band, since the New Kids' on the Block' successful reunion in 2008.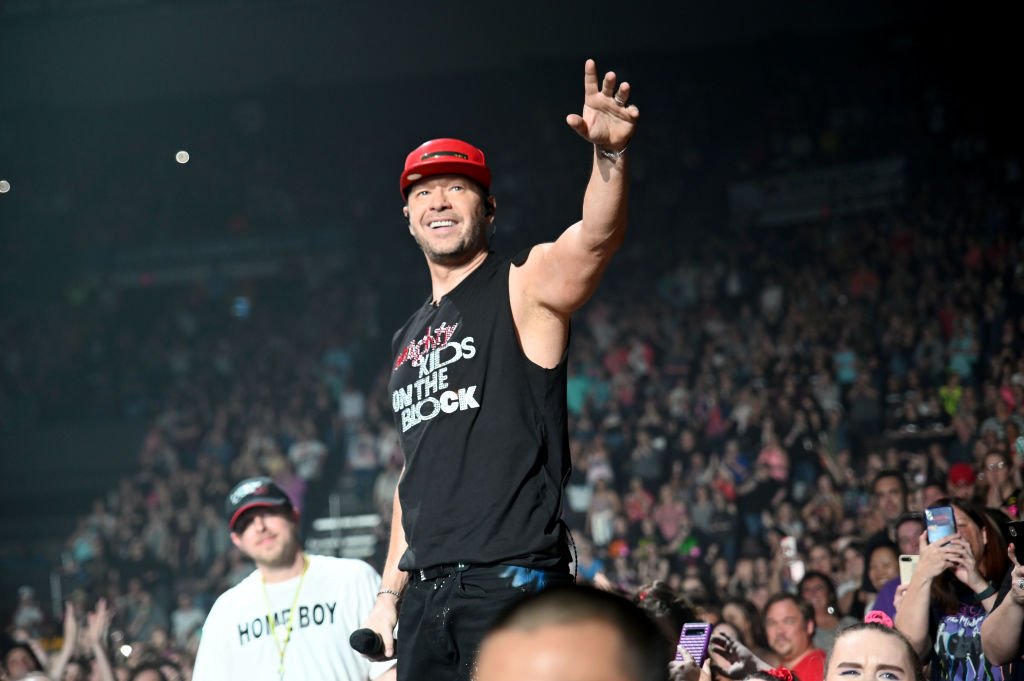 ---
FORM MODELING TO SEX AND THE CITY TO BEING BLUE
Before getting into acting, this beauty was a model who's featured on the covers of Glamour and Elle. But fans of Sex & the City will recognize her as Natasha - Carrie's rival for Mr. Big's heart. It was Bridget Moynahan's first role, and since then, she has appeared in several projects, including Coyote Ugly, I, Robot, and John Wick.
---
But taking the role of Erin wasn't an easy decision for Moynahan. She initially turned it down, because she reportedly didn't want to spend too much time away from her then three-year-old son, John. Fortunately, her friend Donnie Wahlberg convinced her to change her mind and go for the role.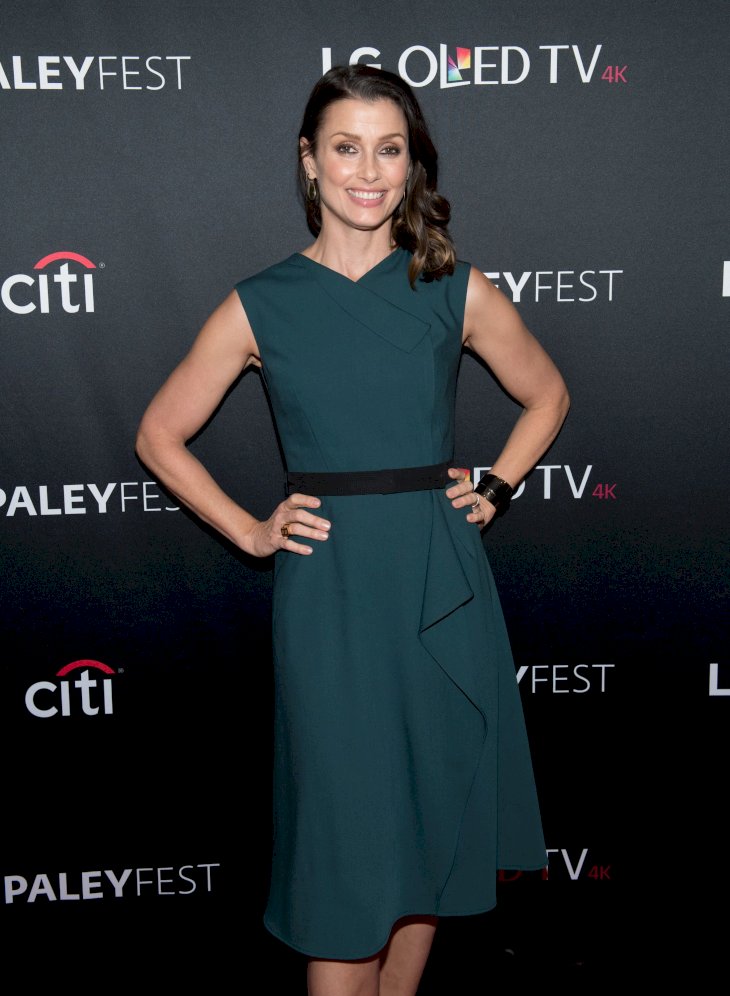 ---
Once Moynahan joined the "Blue Bloods" cast, she immediately bonded with her co-stars. The actress relates to her character in many ways. First of all, she knows what it's like to be a single mom. Bridget shares her son, nicknamed Jack, with her ex, New England Patriots' quarterback, Tom Brady.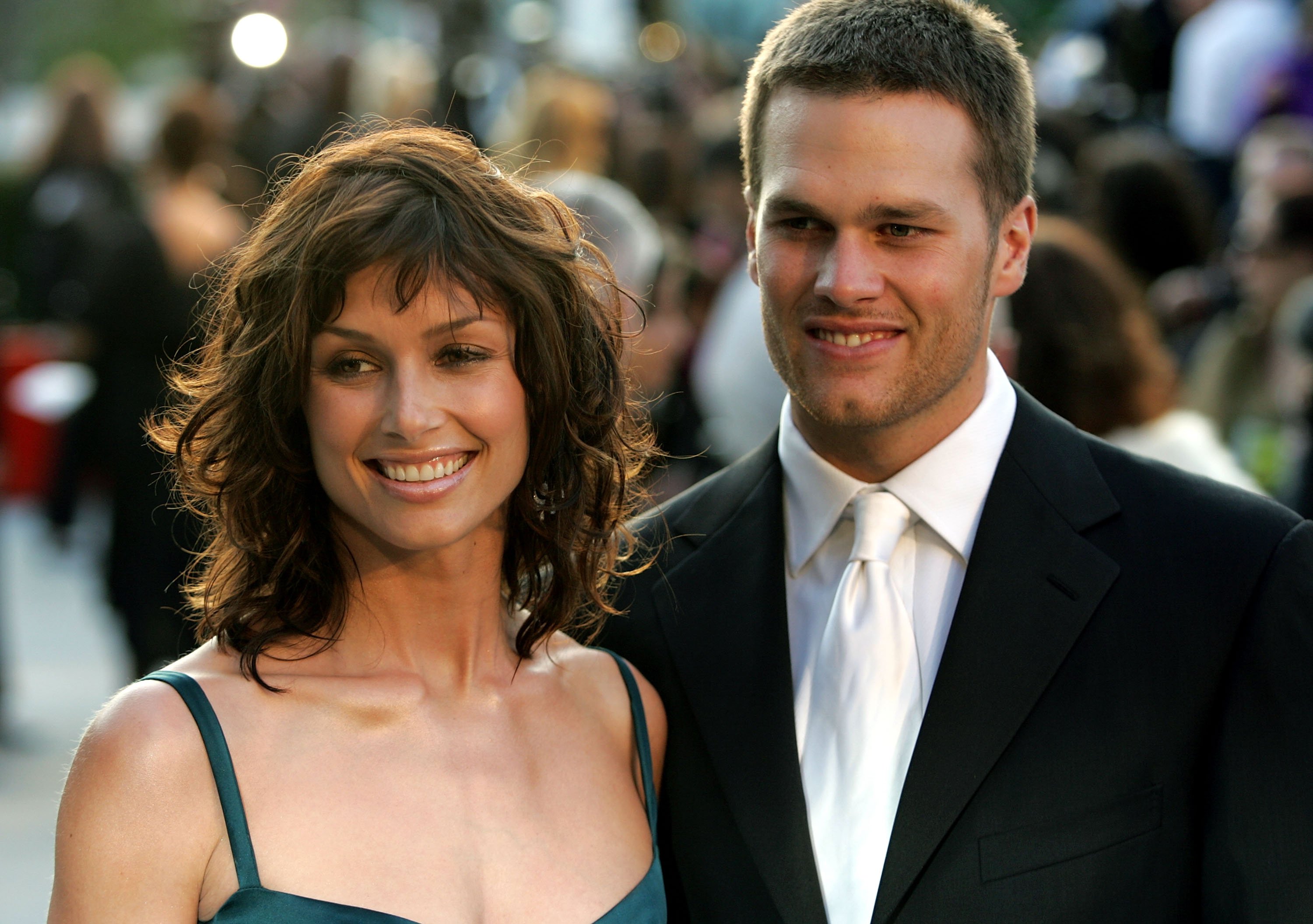 ---
THE ACTRESS AND THE QUARTERBACK
Moynahan and Brady were together for three years before splitting in late 2006. Around this time, Bridget discovered that she was pregnant. When this information became public, it was a blow for Brady's new girlfriend, model Gisele Bündchen. Jack was born in 2008, and although Bridget was happy to have a child, the circumstances were challenging.
---
In a candid interview with Harper's Bazaar, she explained, "I'm a traditional girl, and I believe in marriage, and I just always thought that's the way I'd be doing this. It was hard for me to accept that being the single mom was the way I was going to have a family."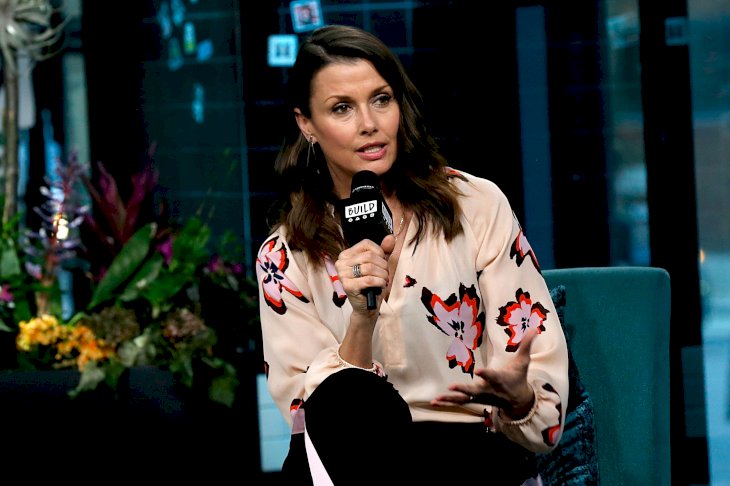 ---
Bridget Moynahan and Tom Brady made a decision to raise their child together, and, fortunately, they both found partners who supported this. "I don't think you can ask for more than that. - Bridget told People in 2019. - My son is surrounded by love."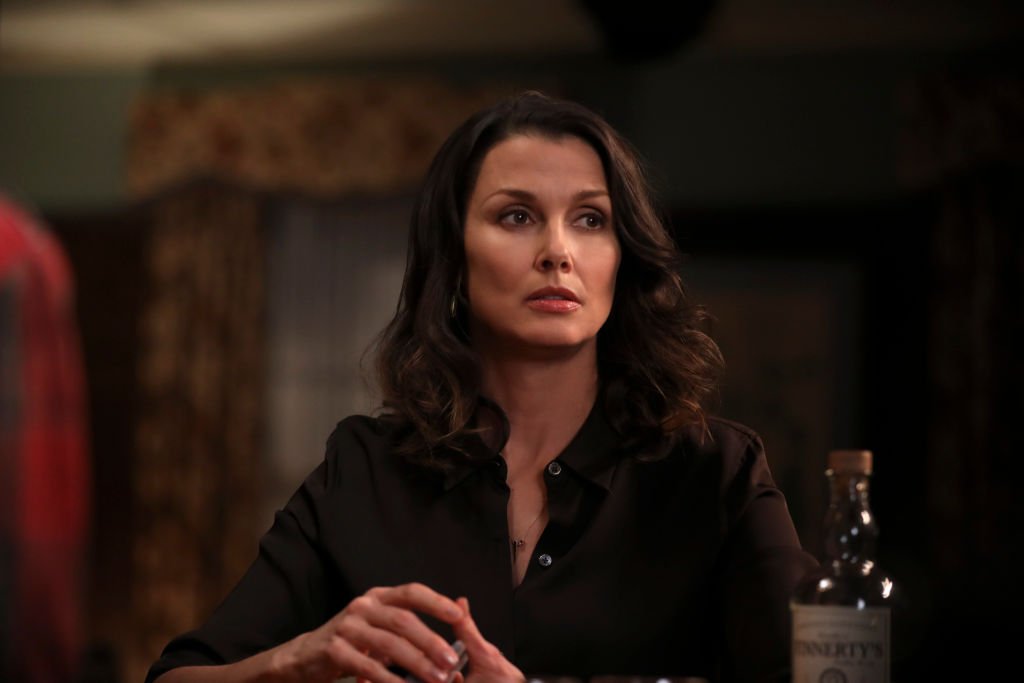 ---
FINDING LOVE ONCE MORE
Moreover, she found a new love: five years ago, Moynahan married businessman Andrew Frankel, and she says she is grateful to be able to give her son a safe and private life. As a working mom, the actress doesn't always have time to make family dinners, but she actually is a talented home cook! She even released The Blue Bloods Cookbook.
---
SUCCESS AT A YOUNG AGE
Although Will Estes began acting when he was a child in the mid-'80s, one of his biggest breaks happened when he appeared in Bon Jovi's music video for 'It's My Life'. The Run Lola Run-inspired clip features Estes performing a number of his own stunts alongside actress Shiri Appleby. 
---
---
The actor has a passion for the sport. He's been trained in gymnastics and Brazilian Jiu-Jitsu, but he most enjoys playing basketball. Will is often shooting hoops between takes, so the Blue Bloods producers actually wrote it into Jamie Reagan's character! Will also loves driving and when the show is on hiatus, he spends a lot of his downtime surfing.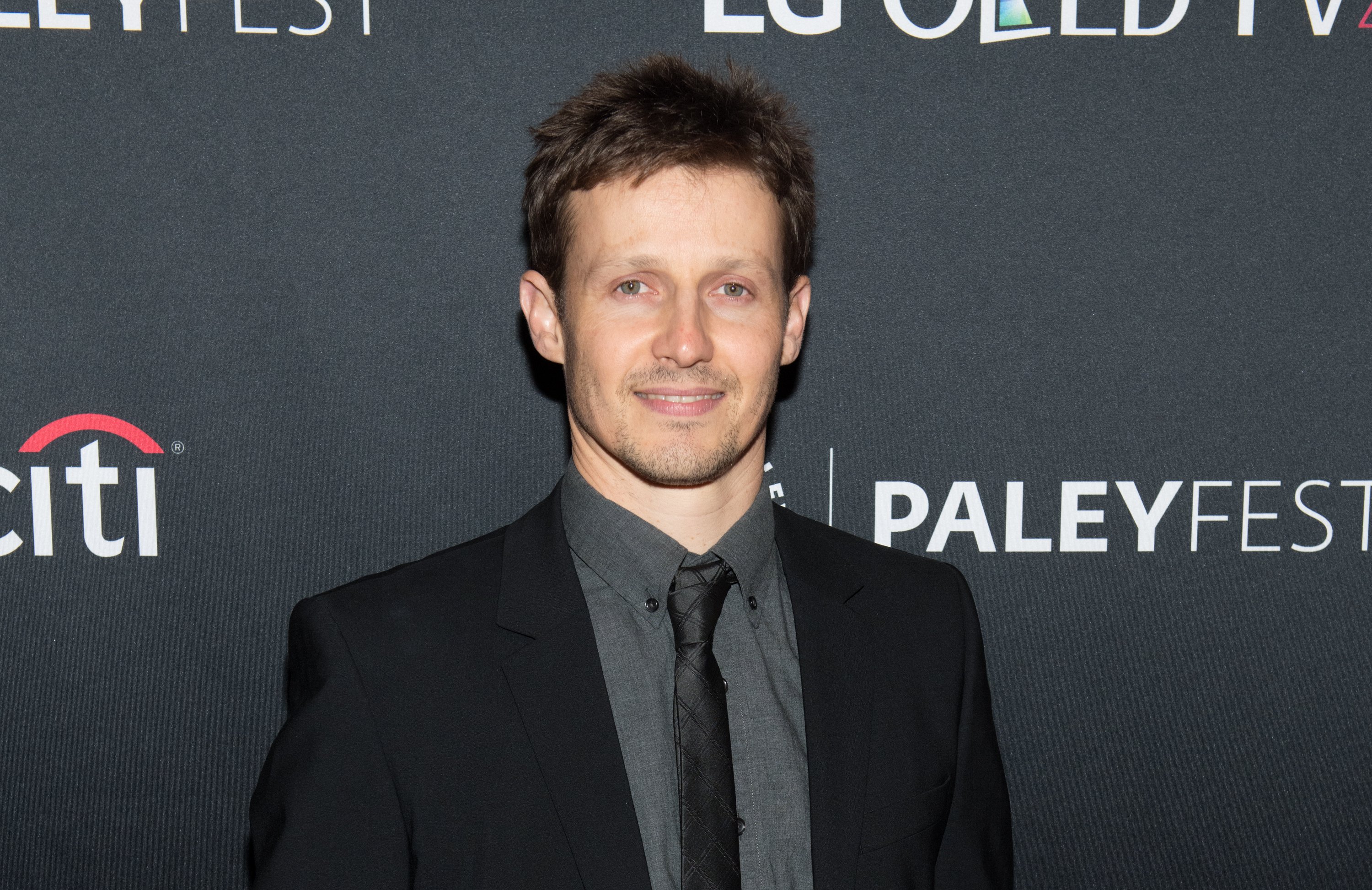 ---
KEEPING IT LOW-KEY THE EARLY 2000s
While his character and his fiancée, Eddie, finally got married, Blue Bloods fans know nothing about Will's personal life. Back in 2004, Will Estes reportedly dated actress Jennifer Love Hewitt, although there's no mention of a significant other in his official CBS biography.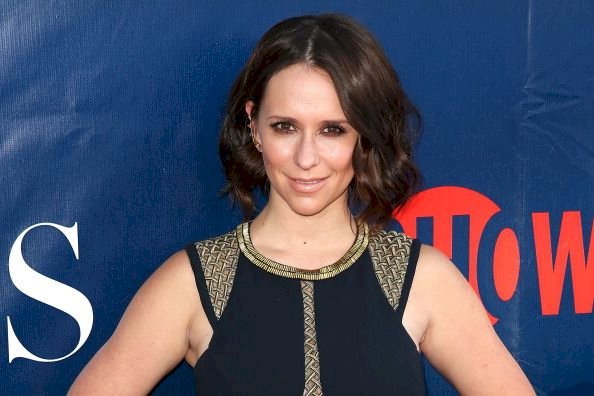 ---
The actor is an advocate for the proper treatment for animals and has two rescue dogs. Although Will does have a Twitter account, he does not use it frequently. And since Estes supports environmental protection efforts, most of his tweets relate either to this subject or to his Blue Bloods family.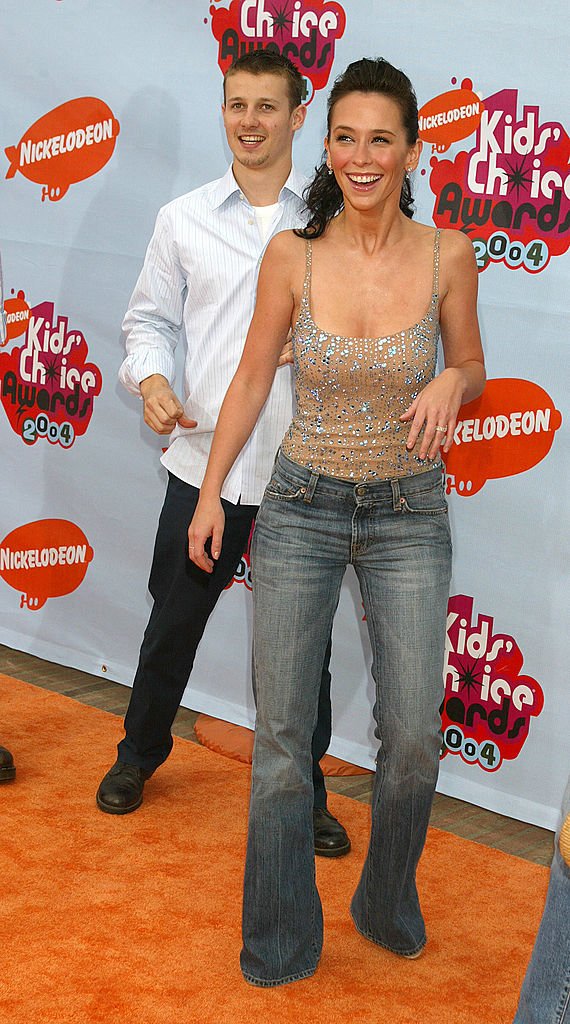 ---
A SOLID ACTRESS WITH A SOLID LOVE
Vanessa Ray is a truly versatile actress. While playing Eddie – one of the most compelling characters on Blue Bloods – she also co-starred on the hit teen series, Pretty Little Liars. And has even won a Teen Choice Award as the best TV villain for her role as CeCe Drake!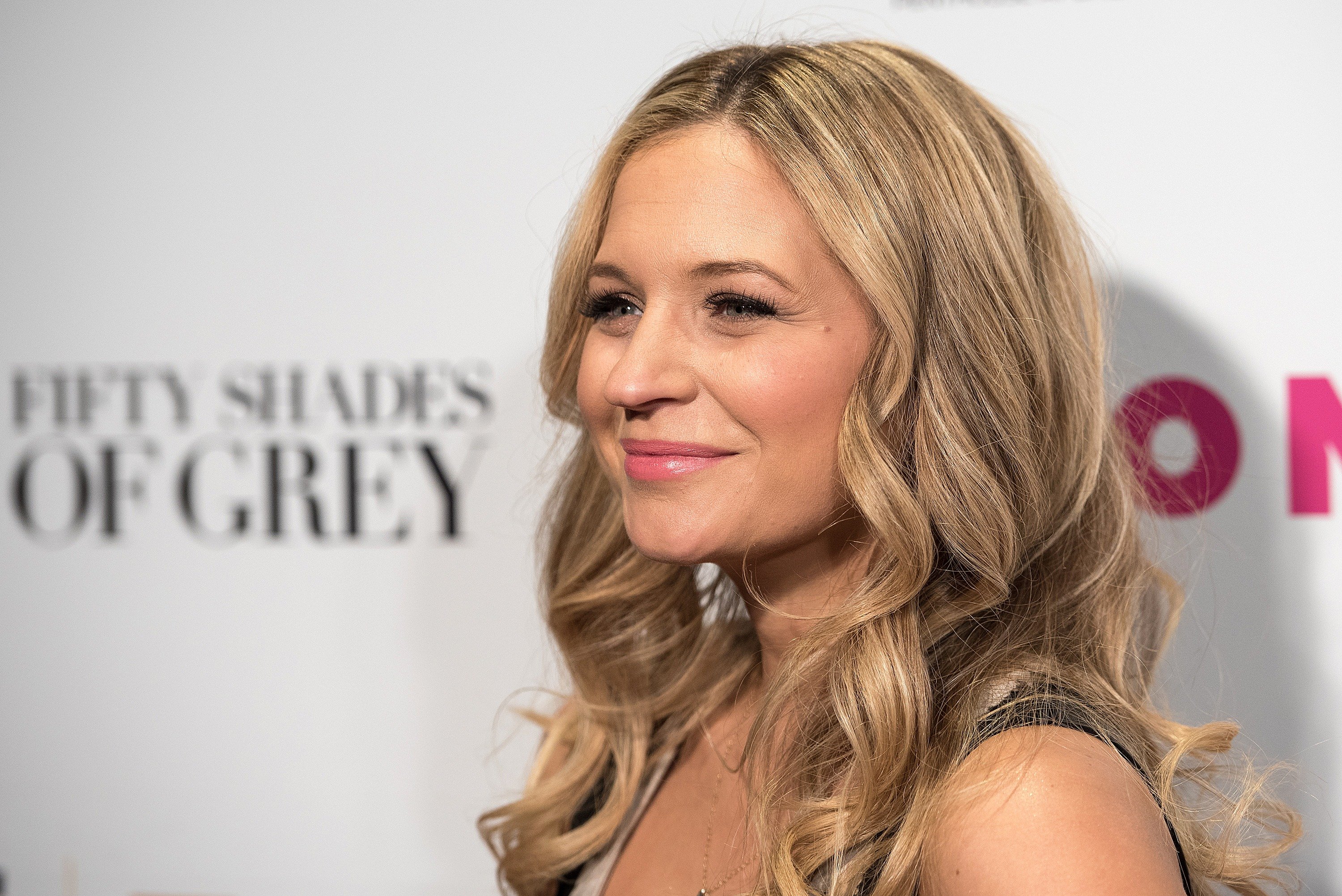 ---
Vanessa Ray has also had regular roles on Damages and Suits and starred in the musicals, Hair, and Footloose. Which is where the big-voiced singer met and fell in love with fellow musician, Landon Beard. The couple dated for six years, before they married in an intimate ceremony in June 2015. 
---
And according to their anniversary Instagram posts, Vanessa and Landon are still crazy about each other! But Ray is also good friends with her on-screen husband, Will Estes, and other co-stars. Especially Bridget Moynahan, whom Vanessa calls "the best advice giver, baked goods pusher, coolest New Yorker, and all-around wonderful friend." 
---
OH SAMI, SAMI, SAMI
As a little girl, Sami Gayle had every intention of becoming a professional dancer. However, she was offered a role in the off-Broadway production of Gypsy, and a few years later, she landed her first TV roles. Sami literally grew up in front of our eyes on Blue Bloods, as she has been part of the show since she was 14. 
---
But being busy with the TV show doesn't mean that Gayle doesn't have time for anything else. During the breaks between seasons of Blue Bloods, she has been involved with films such as Detachment'alongside Adrien Brody, Vampire Academy, in which she played Mia, and the leading role in a comedy called Candy Jar, written by her brother Chad Klitzman.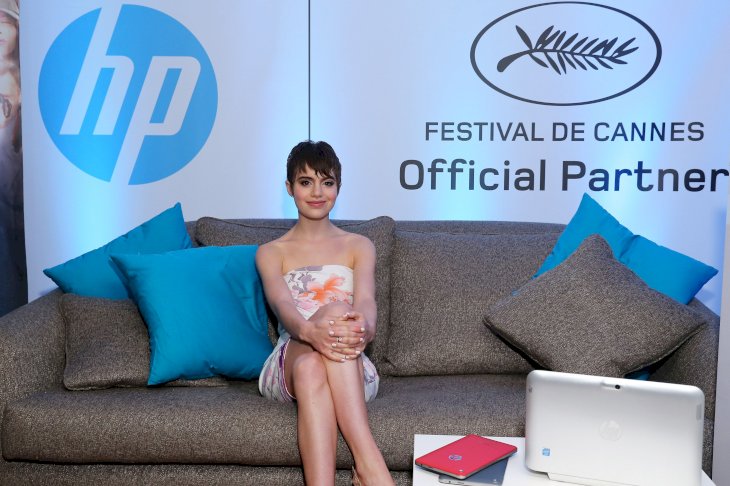 ---
In addition to her acting career, Sami Gayle got a college degree – just like Nicky did - so fans began to worry that she wouldn't continue to appear on Blue Bloods. But Sami has not confirmed whether she will leave the show, so we really hope to see more of her in the upcoming seasons.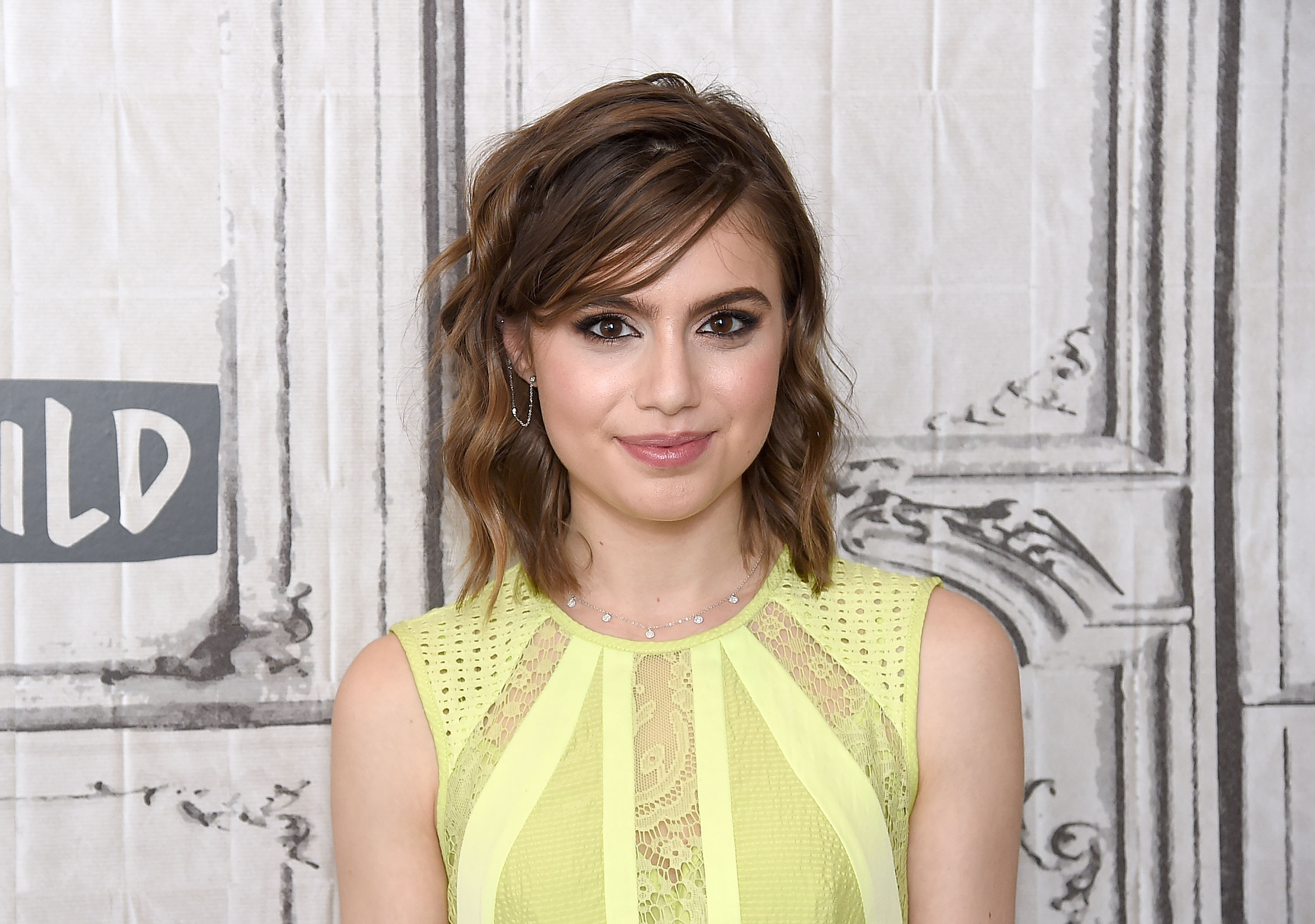 ---
YOUNG, BEAUTIFUL, AND JUST HAVING FUN
And what about the young star's romantic history? Although Gayle is very active on social media, she manages to keep her personal life mostly under the radar. She was rumored to have dated her 'Candy Jar' co-star, Jacob Latimore, but Sami's Instagram posts insist that they are just good friends. Anyway, we'll keep an eye on this rising star!
---
ONE OF THE 80s' BIGGEST TV ICONS
The Blue Bloods' lead actor has had a very busy career! Tom Selleck has played a lot of different badass characters, but he is best known for his role on the '80s TV series, Magnum, P.I. The show was such a smash hit, that it earned him huge popularity and several awards.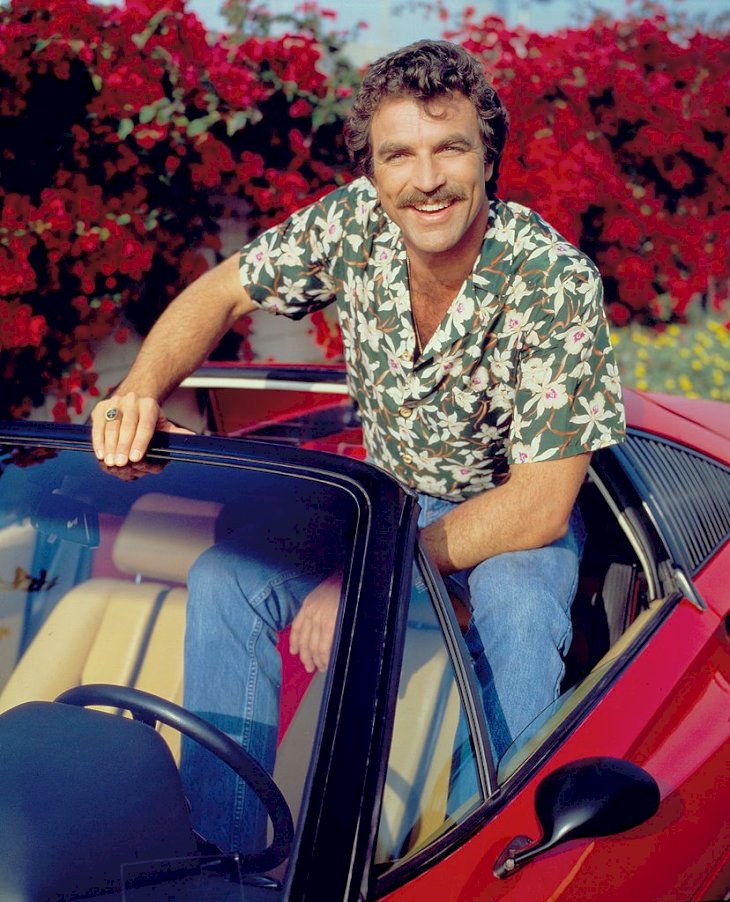 ---
However, it also took a major toll on his first marriage. Tom Selleck and Jacqueline Ray had been together for almost a decade. However, the couple split in 1982 – allegedly because Ray was jealous of all the attention Tom was getting from his female fans.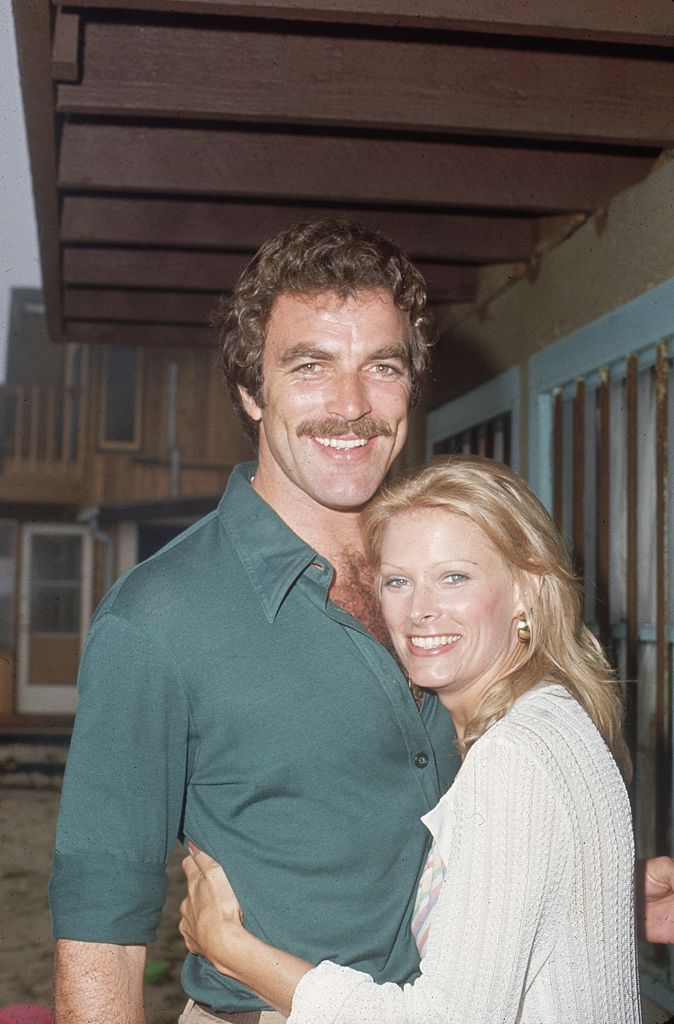 ---
FALLING HEAD OVER HEELS IN THE THEATER
A year after the divorce, while filming on location in London, Selleck went to see the musical Cats – and seemed to develop a strange obsession with it. Amazingly, he watched the show a dozen times, and couldn't stop telling his co-stars how great it was!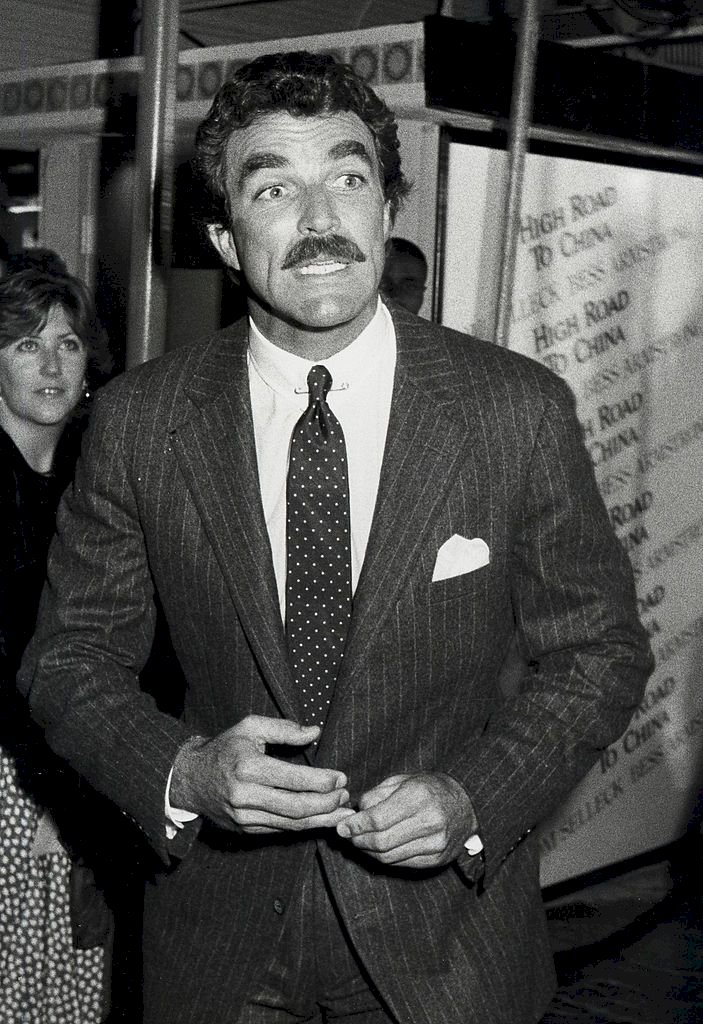 ---
But the answer to his odd behavior was simple: Tom fell in love with the charming dancer and actress, Jillie Joan Mack. The two began dating, and once Mack's contract was up, she took a leap of faith and moved from London to Hawaii, where Selleck was filming Magnum, P.I.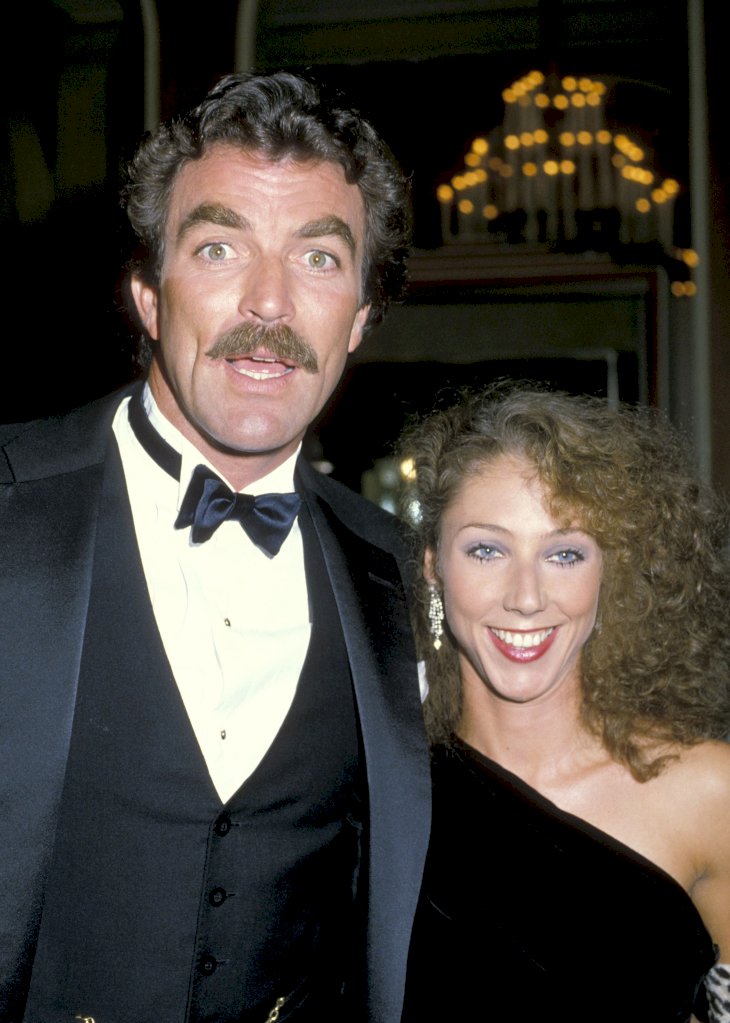 ---
Later, in 1987, Tom and Jillie tied the knot during the extremely private ceremony at a 24-hour wedding chapel in Lake Tahoe. The minister didn't even know the couple's true identity until minutes before the service. Selleck also had only Polaroid snapshots taken of the wedding, so that any film negatives couldn't be leaked to the press.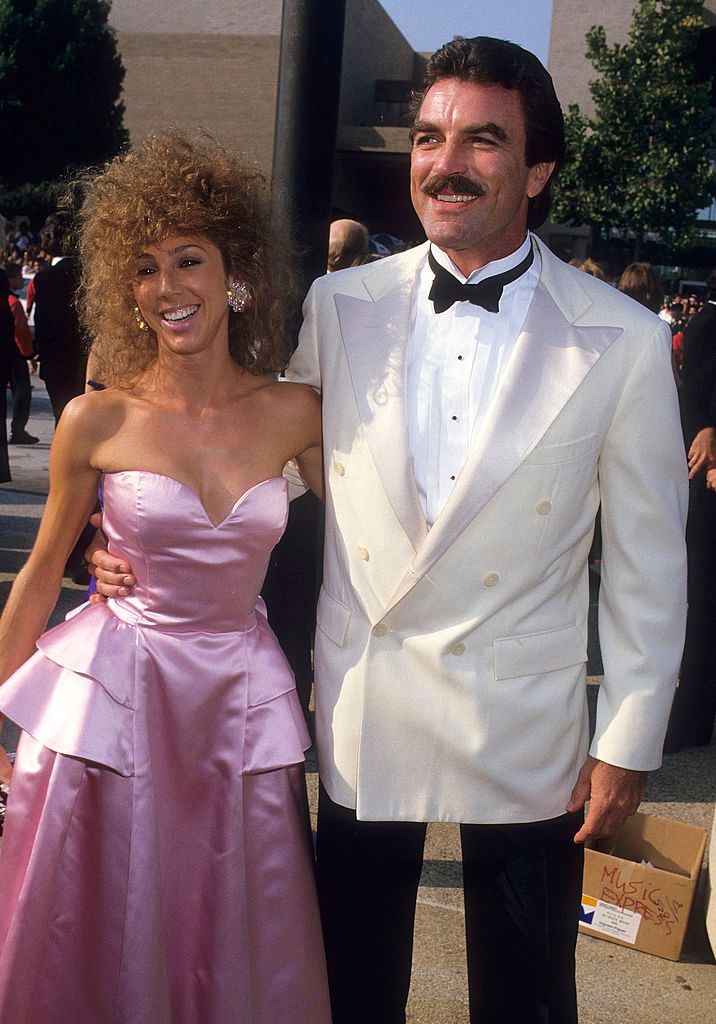 ---
PICKING THE FAMILY LIFE OVER HOLLYWOOD
So it came as a massive surprise to everyone, when in 1988 he quit the massively successful 'Magnum P.I, right at the height of his fame. The actor later explained that he wanted to lead a quieter life with his wife and newborn daughter, Hannah.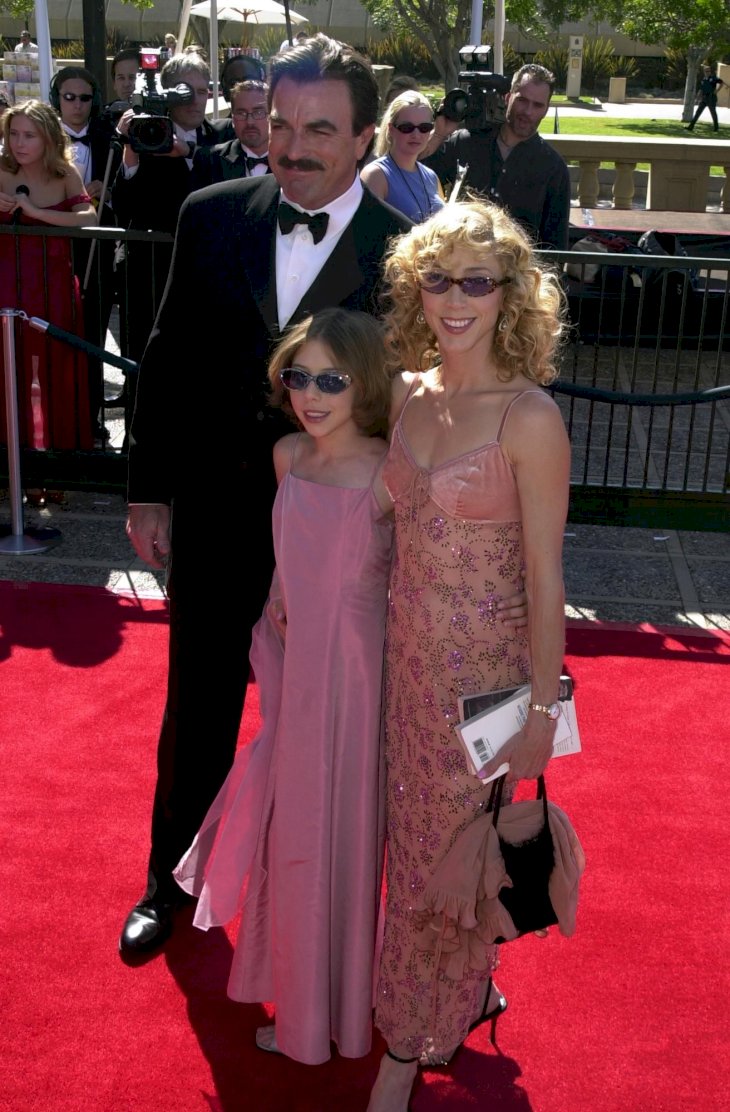 ---
This decision paid off really well because over three decades later, the couple is still going strong! Rather than settle the family somewhere in Hollywood, Tom Selleck bought a massive 63-acre ranch in Ventura County, California, where he and his family "live a fairly comfortable lifestyle".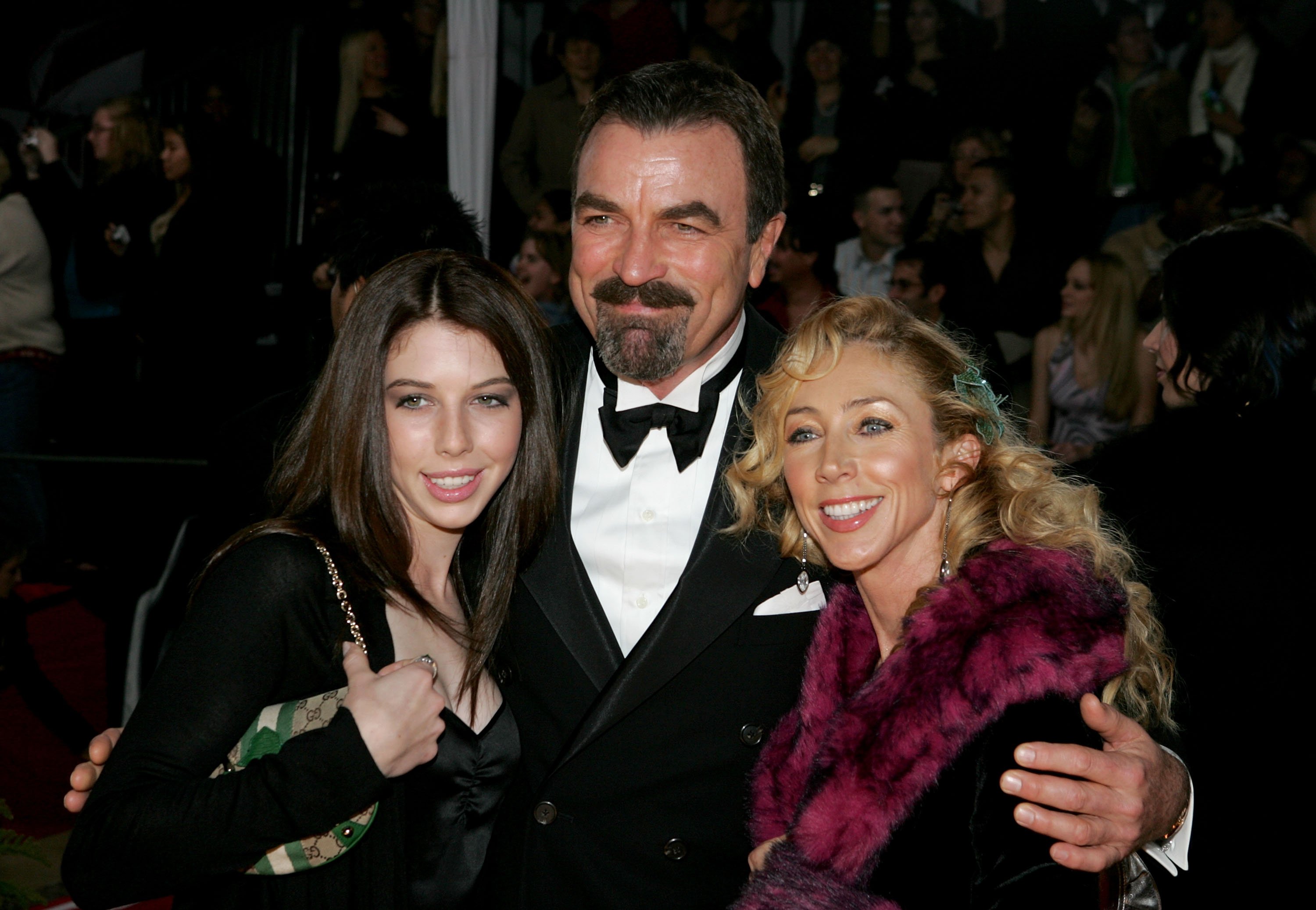 ---
The ranch was a working avocado farm until the plants were decimated by drought, so instead of going to the gym, the actor prefers to get outside and work on the farm, from fixing roads to clearing brush. He explained, "I do grunt work and I make the rounds. I like watching things grow. It's a retreat."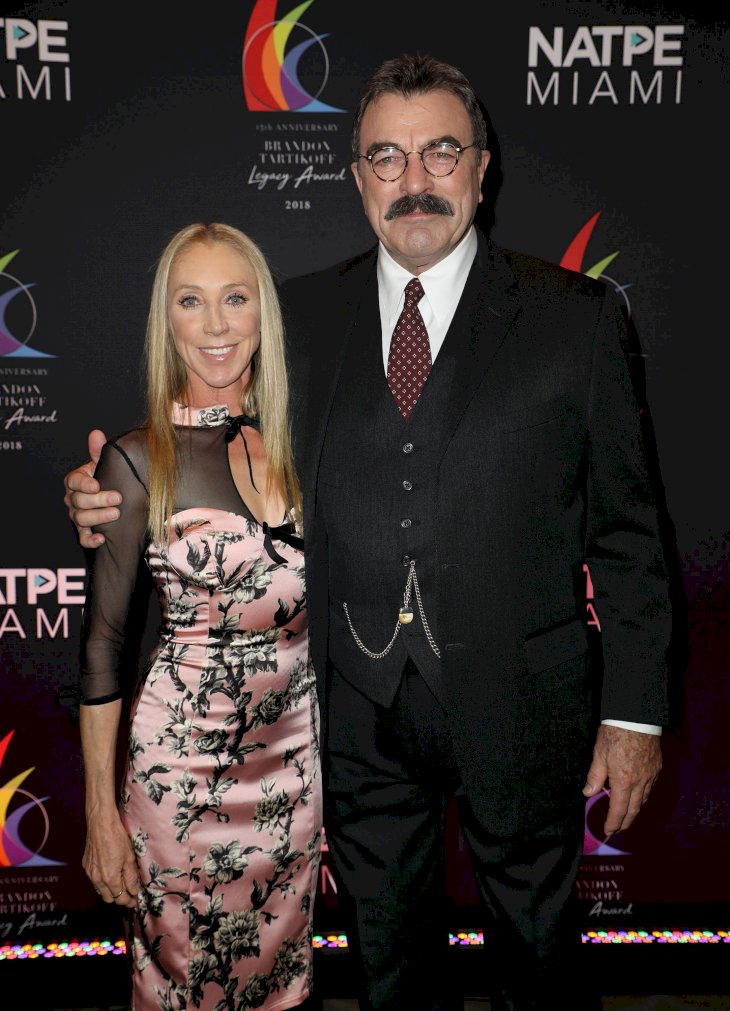 ---
GETTING IN FRONT OF THE CAMERA AGAIN
Tom began working steadily again in the '90s. (You'll probably remember him as Dr. Richard Burke, Monica's boyfriend on Friends!) And since 2010, he's been enjoying his role on Blue Bloods, as he admires many of his character's traits. He reveals, "That's the best kind of character to play. He tries to do the right thing."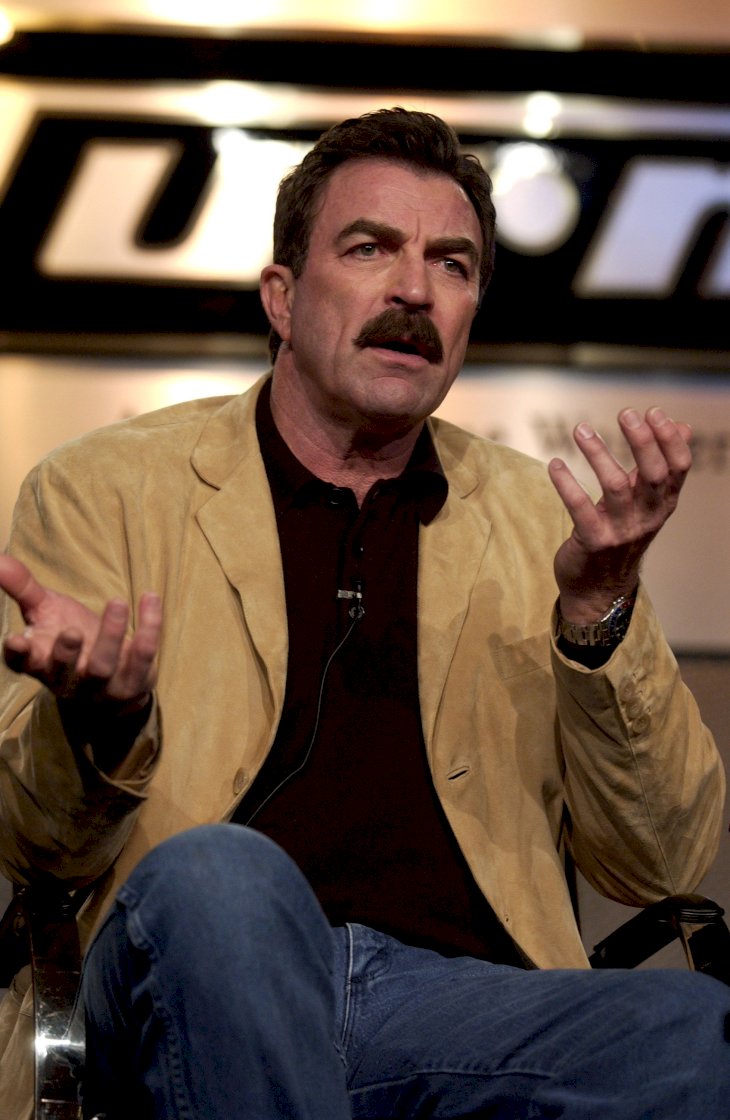 ---
The veteran actor supports many charity programs, and is a co-founder of the Character Counts! organization. Outside of his love for acting, Tom Selleck is a lifelong fan of the Detroit Tigers,  and he is deeply passionate about Los Angeles' ice hockey team, the LA Kings.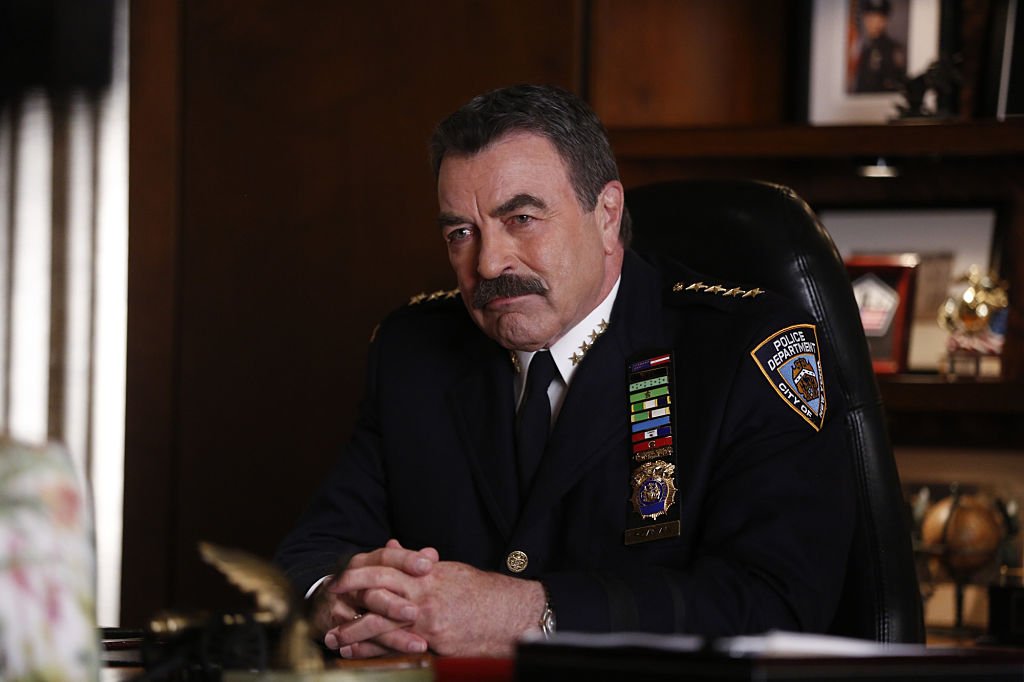 ---
Well, it's interesting to know more about your favorite show characters in real life aside from the role they've been playing for the show. The more you know about them, the more you appreciate the craft in their work. Cheers to these wonderful people! It's been a great season, Blue Bloods!