Now We Know What Fans Suspected For a Long Time About These Restyled Royal Outfits
It's almost unheard of to hear that royals like to recycle their outfits the same way we do. The difference is obviously the fact that our wardrobes aren't as splendid as theirs! Take a look at the outfits and the items members of the royal family (past and present) recycled for different appearances. Let's decide which look was better!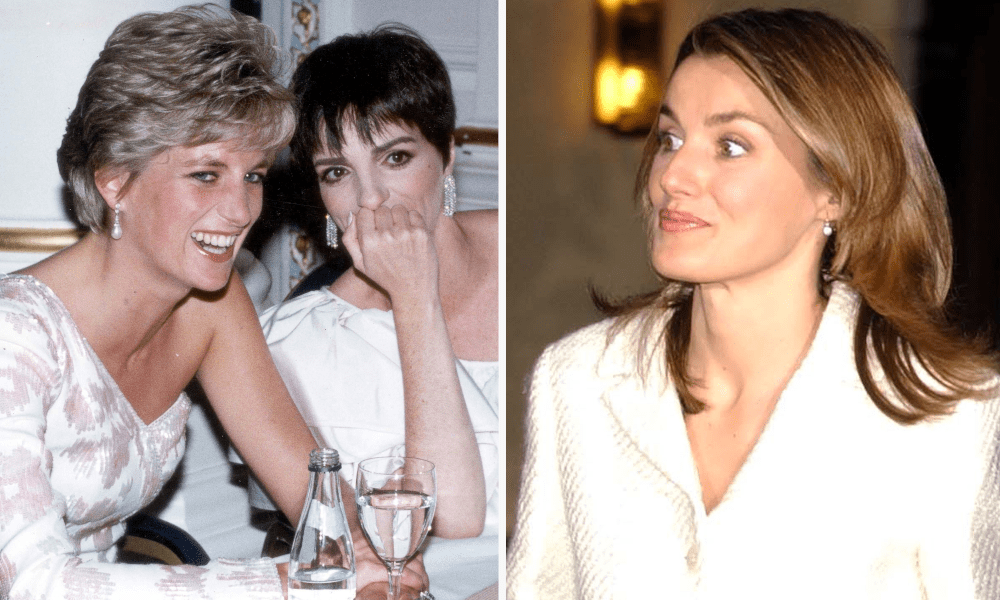 ---
ROYALS RESTYLED 
Recycling certain outfits may just be one of the very few similarities that we share with royal figures around the world. No matter where they go or what they do, the press is always there to malign or marvel at the fashion choices, the involuntary wardrobe icons make when they step out.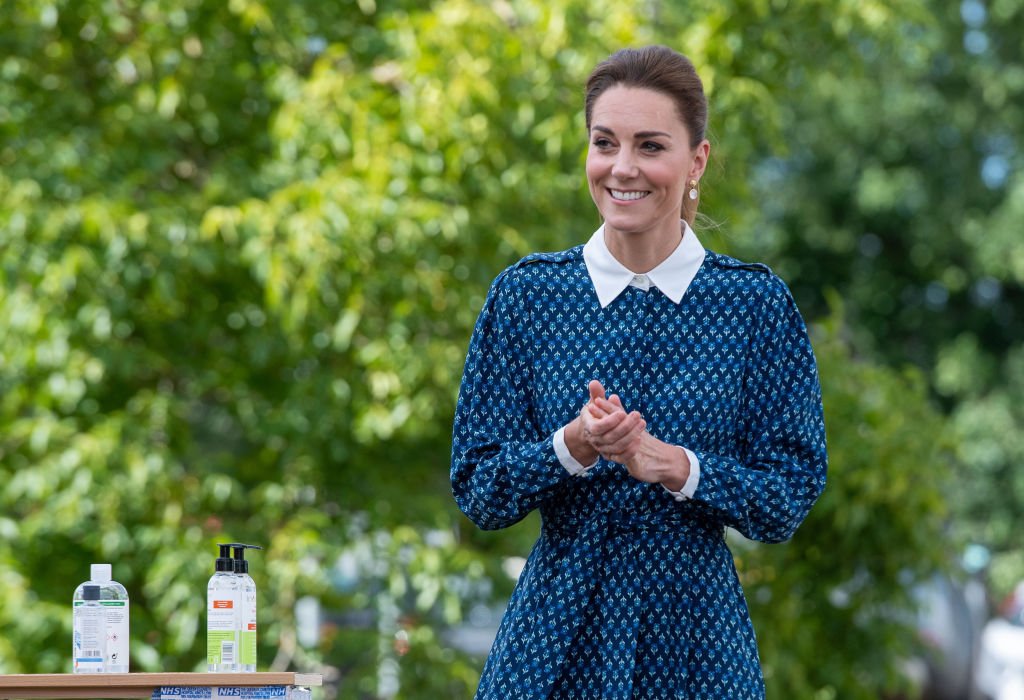 ---
REMARKABLE RE-WEARS 
More often than not, however, they manage to throw caution to the wind, make a human decision, and rock an item we've seen them in before. Here are some of the better and some of the more famous examples of royals who've done that over the past fashionable years.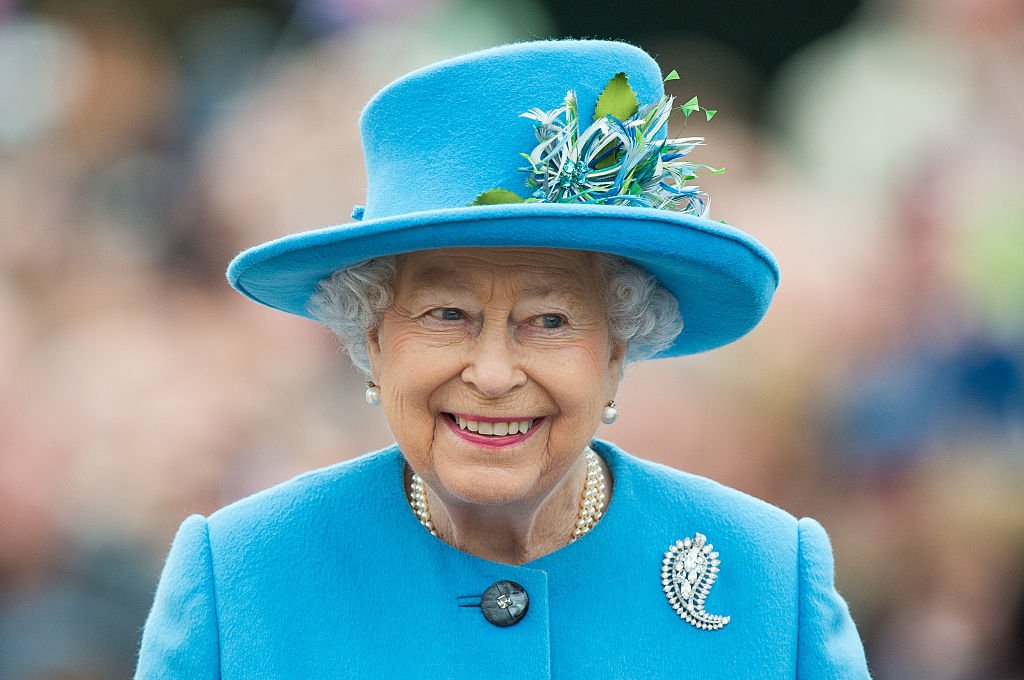 ---
A GLOBETROTTING TREND 
The trend isn't just reserved for the British royal family only. Several royals from Spain, Denmark, and Monaco, seem to do the exact same thing. Because true fashion and style isn't that time or date-specific, and there is no styling item intended to work and coordinate with a single set of clothing either.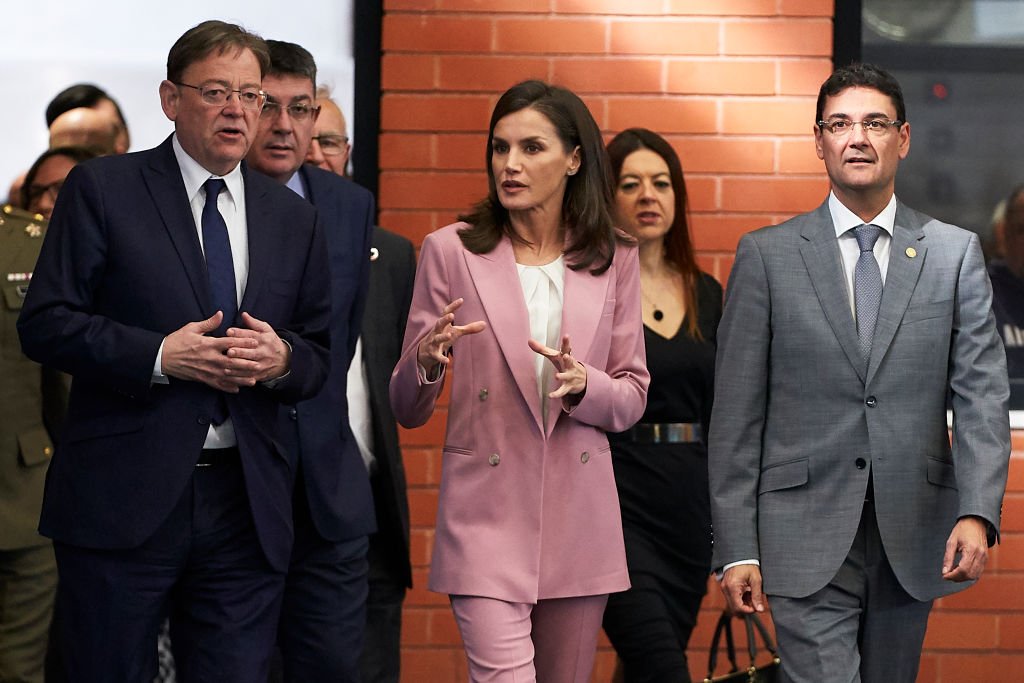 ---
MEGHAN MARKLE 
Though she may technically no longer be classified as a royal, Meghan Markle did a marvelous job in her time in the royal limelight to show off her style in the public eye. But, every now and then, she did dig back in her wardrobe to re-wear some killer outfits with flawless results.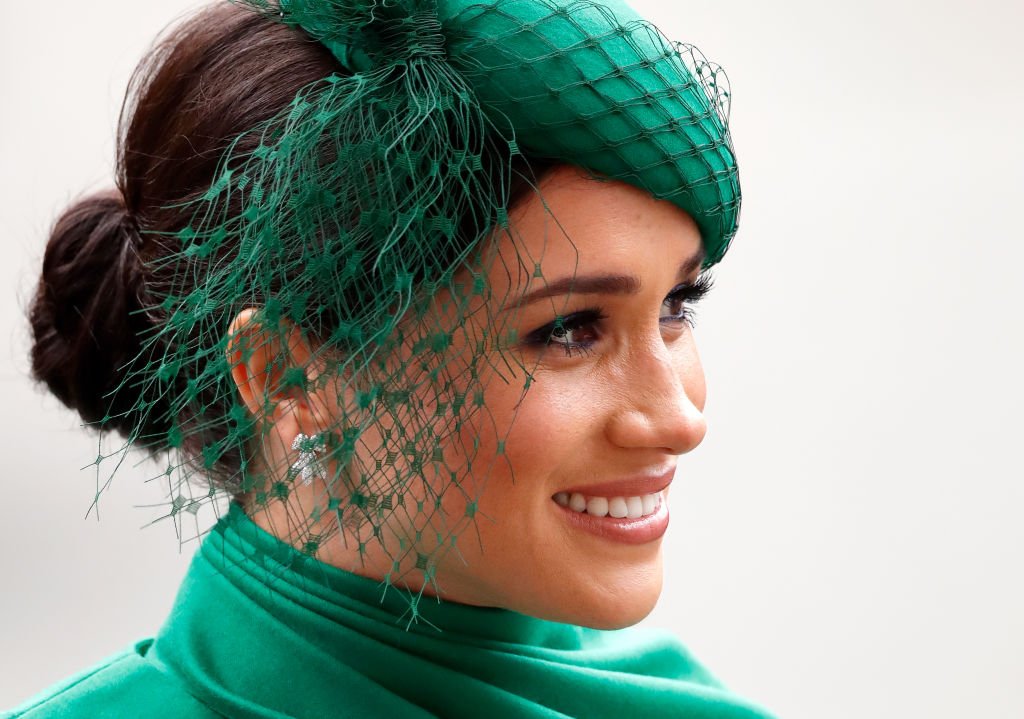 ---
THE NAVY BLAZER 
Meghan Markle triggered several headlines when she appeared in her Alexander McQueen pantsuit to the Endeavour Fund Awards in February. She then reused that same blazer with a fashionable floral dress the brightened up the look. Either style worked when draped over the shoulders of the stunning and always stylish actress if we're honest.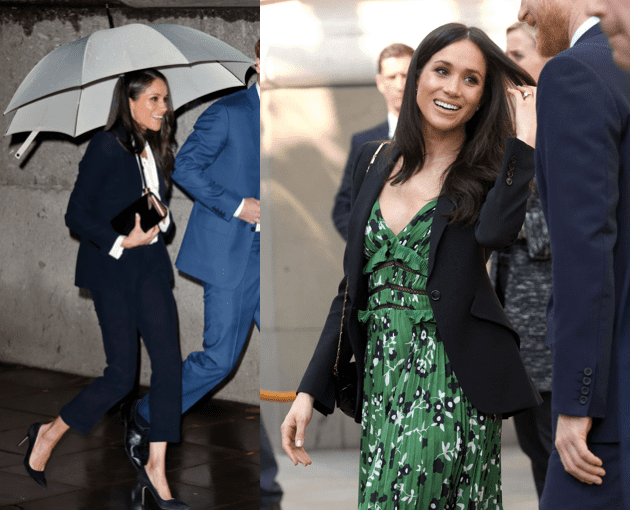 ---
RE-MARKLEBLE RE-WEARS
No matter what the situation is, she knew when was the perfect time to reemerge with an item she had worn before. It wasn't just in sweet dresses that she managed to pull this off; it was also in stunning coats that she recycled to show off some remarkable results.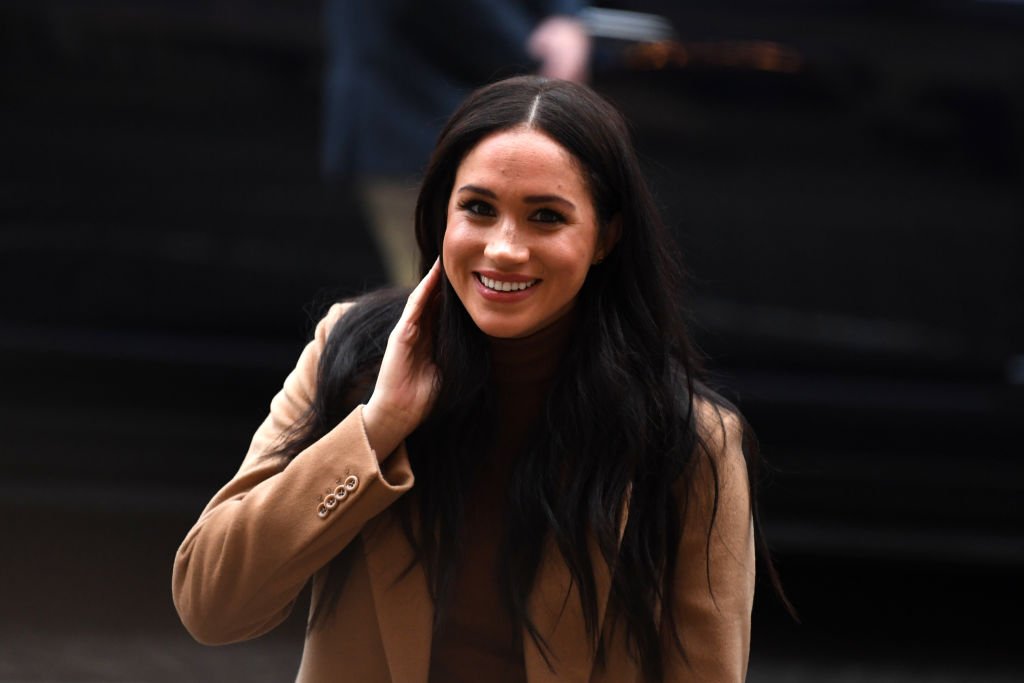 ---
TRENDY TROUSERS 
Is there a more fashion-forward figure in the modern royal era that dresses like Meghan? In these images, she rocked a pair of wide-leg black trousers by Veronica Beard while attending her second official royal engagement with Prince Harry. Just a few weeks later, she was captured in the same trousers on a visit to Edinburgh. Her fits are very similar in both images!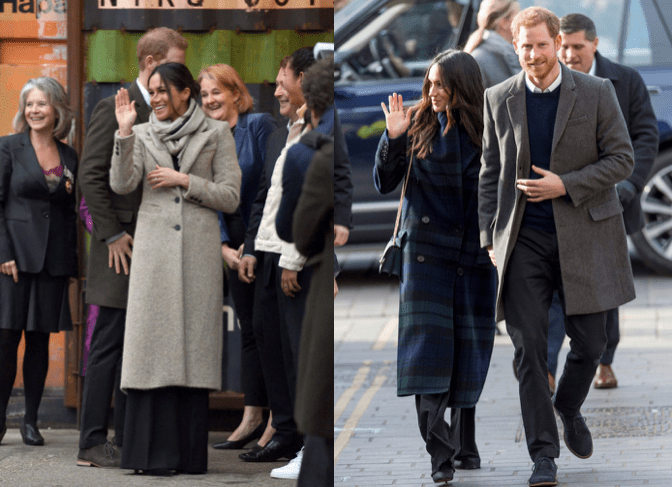 ---
PRINCESS DIANA 
The undefeated fashionable Princess Diana was a trendsetting royal who stirred controversy as much as she stunned the cameras, sometimes she did both those things all at once. So, it's no surprise she basically started the recycling trend that many others followed, and she did it phenomenally in the name of fashion.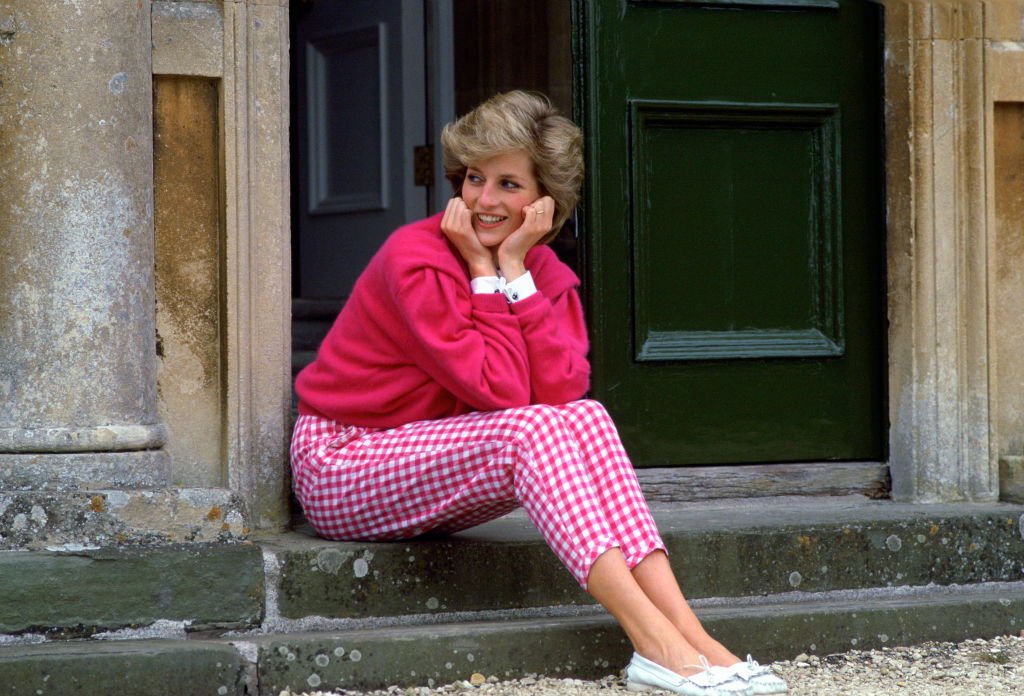 ---
FASHIONABLE IN FLORAL 
The late and lovely Lady Diana restyled her clothes more often than any other royal that comes to mind. In the images below, she wore a striking floral gown to meet the president of Nigeria. Two years later, she had it expertly redesigned as she wore the same dress with a different skirt to a banquet in Seoul, South Korea.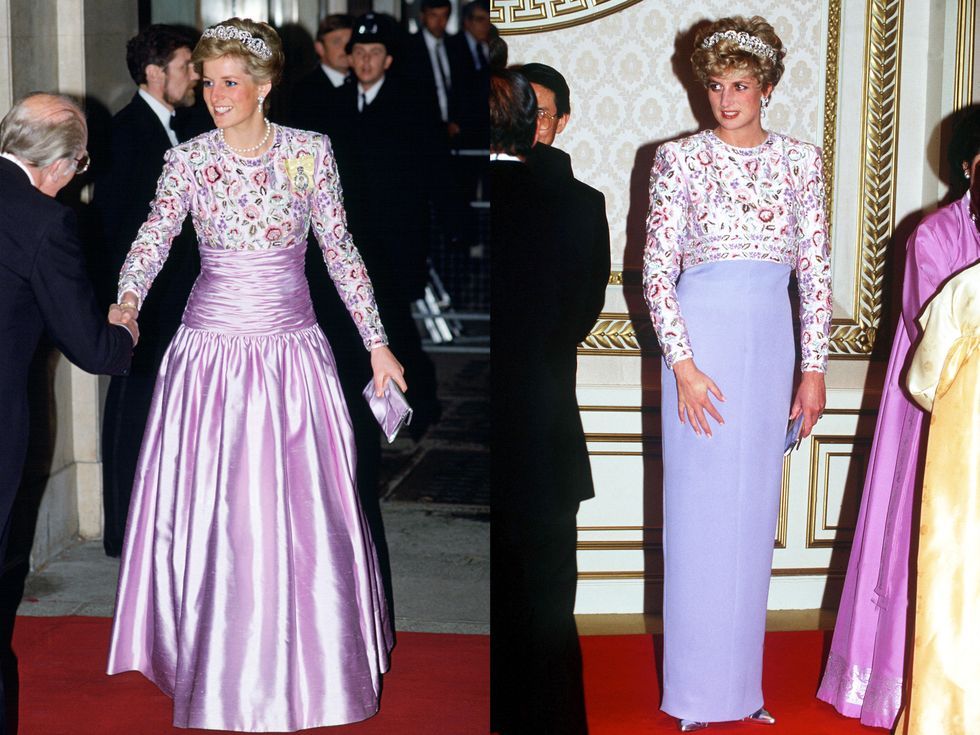 ---
KATE MIDDLETON 
Catherine has been able to cause awe with her bold fashion choices, but the British beauty has also been able to do so whenever she brings back some older looks to the forefront. It's her disarming darling effect she brings to the table that simply never misses the moment she steps out in a repeated outfit.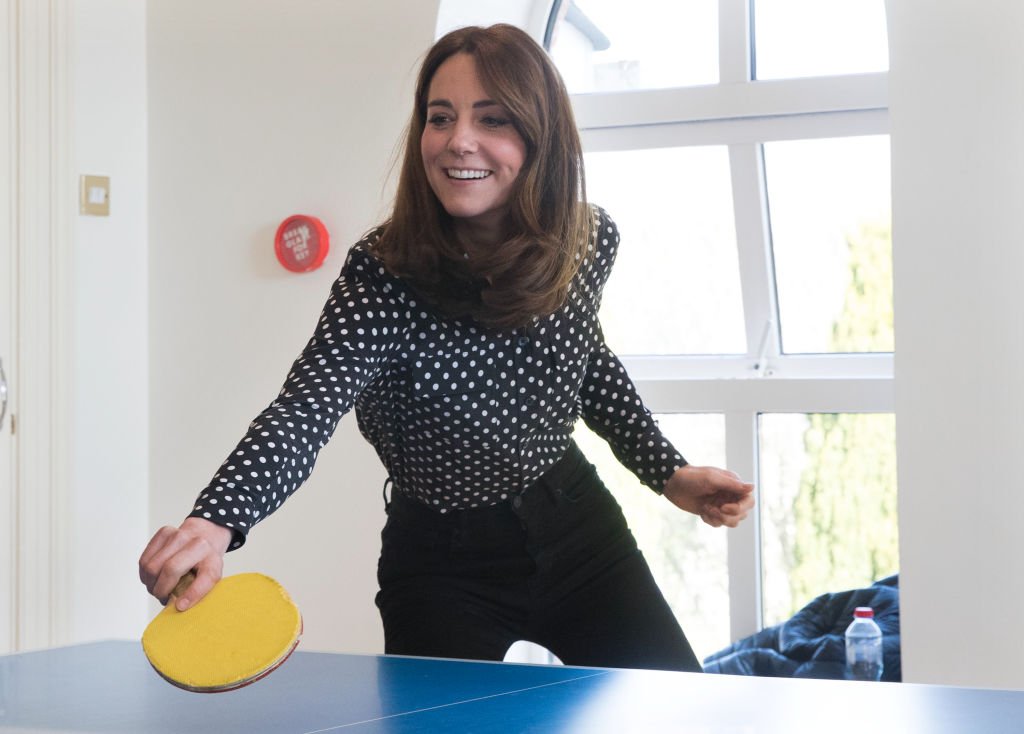 ---
SKY BLUE COAT ON A CLOUDY DAY 
The Duchess of Cambridge stepped out in this cozy blue cashmere Seraphine coatdress for the opening of the new Kensington Leisure Centre in London in 2015. A coat that looks that good can't possibly be worn once, especially when you consider the gloomy London weather. So, naturally, she wore it again three years later! It was still the perfect look.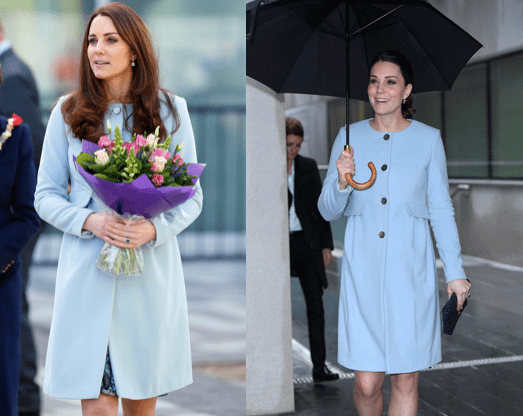 ---
PRINCESS ANNE 
Princess Anne has been in the public eye longer than most of us realize. And it's understandable that she would have a routine when it comes to some of the clothes she pulls out of an already astounding wardrobe that many have been inspired by as time has gone on. She was and still is a true fashion icon for the decades!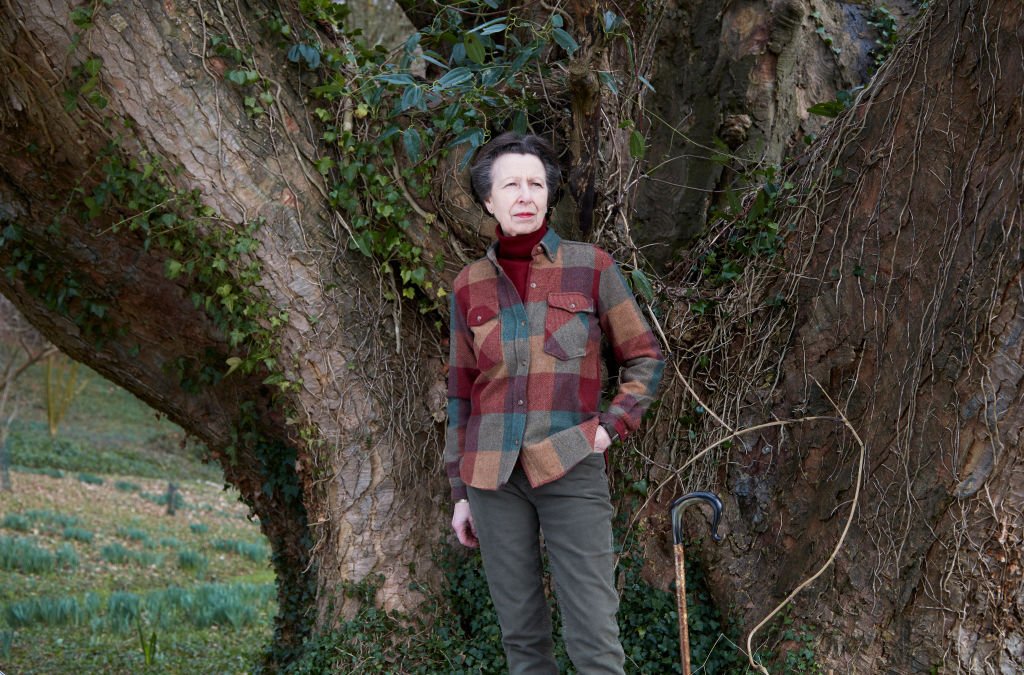 ---
THE CREAM COAT FOR THE CAMERAS 
Princess Anne proved that some looks and some items are simply timeless. She was captured dawning this lovely cream and navy coat for the 2018 Commonwealth Day. But the press could pick out the fact that it wasn't the first time that she had been seen in this elegant fit. She had worn it as expertly and perfectly 32 years prior as well. Have a look below...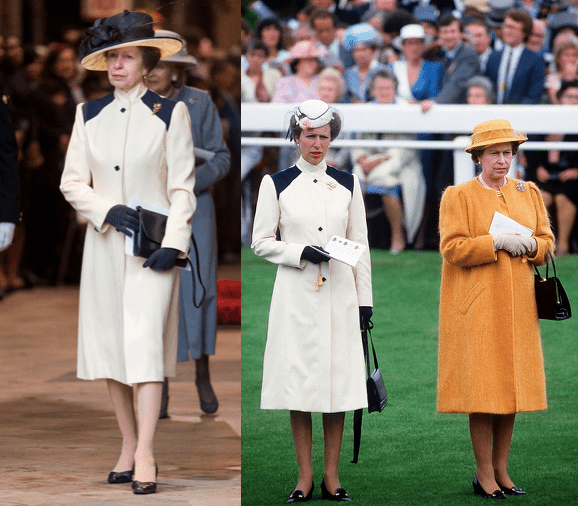 ---
THE DARLING DIANA 
Diana, as we said, was a daring darling of the world that the press couldn't get enough off, and often to unfortunate ends. She was able and willing to make the same look work effortlessly, and she could add wonderful changes that completely elevated a look she had knocked out of the park before. We can't get enough of her forward fashion and style!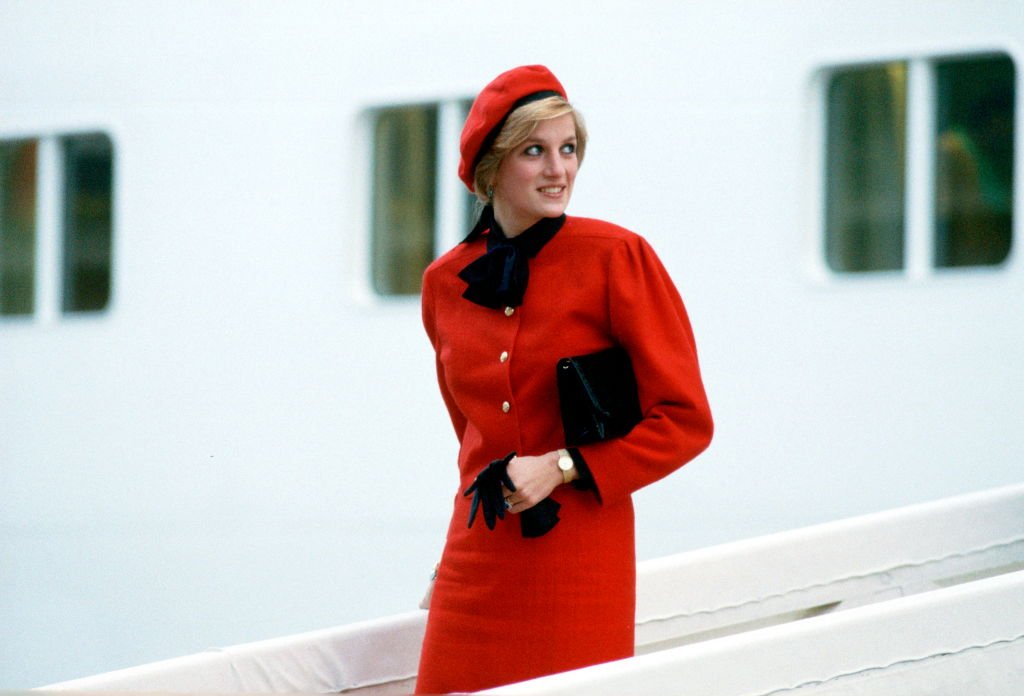 ---
THE PRINCESS IN THE SAME PATTERNS 
When Diana loved an item that she wore, she didn't have to wait years before being seen in it again. She was a sophisticated type of shameless that made her a standout. In 1987, the Princess went to Portugal wearing this diagonally striped skirt and a black jacket on top. A couple of months later, in Cannes, she wore the same skirt wrapped in a white jacket instead!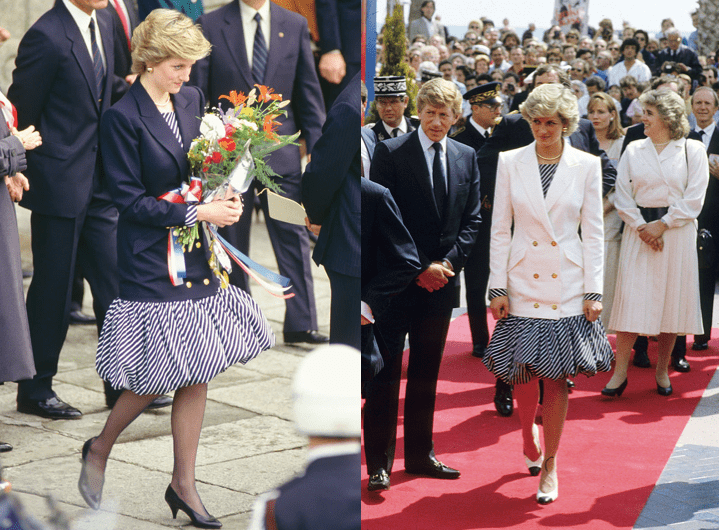 ---
PRINCESS MARY 
Princess Mary has dominated the cameras and the red carpets of Denmark for some time now, and she's showing no signs of slowing down right now. But, her best moments come when she decides to repurpose and reprise a look, and she does it better than most will ever manage. Let's have a look at her recycled outfits!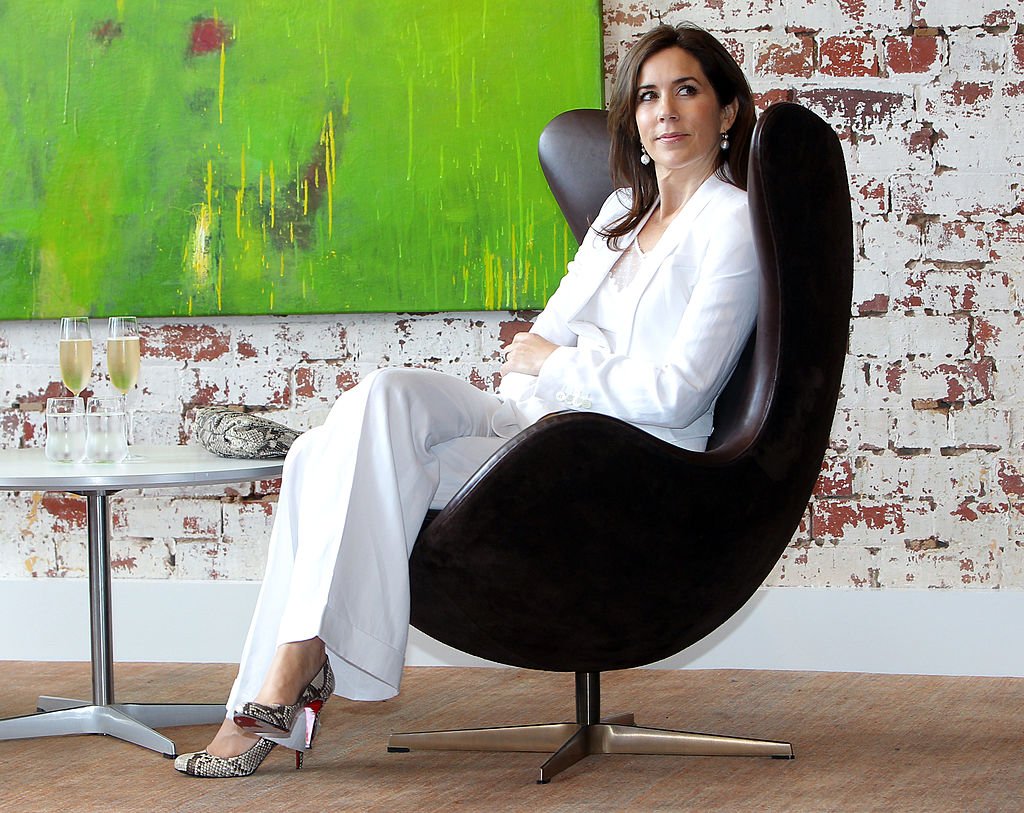 ---
MARY IN MOON 
Denmark's Crown Princess Mary has made herself something of a Queen of recyclable fits. For gala and New Year's events, she wore the same lavish maroon dress and still managed to steal the show twice. She's been seen wearing it on four separate occasions too. It seems she understands that we all can't get enough of it.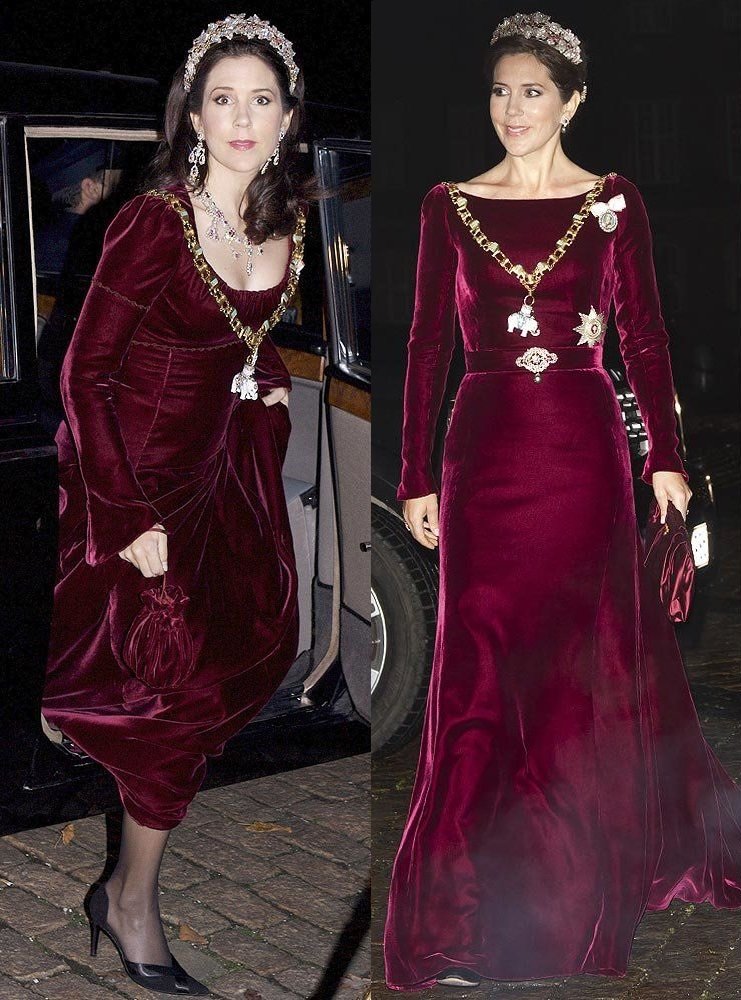 ---
QUEEN LETIZIA 
Queen Letizia of Spain never misses a moment to be stunning when it comes to showing off her unique style that no one else even comes close to. But, she manages to repurpose some amazing looks that she knows can last a lifetime in her hands. We applaud this beautiful royal for her clever re-wearing skills!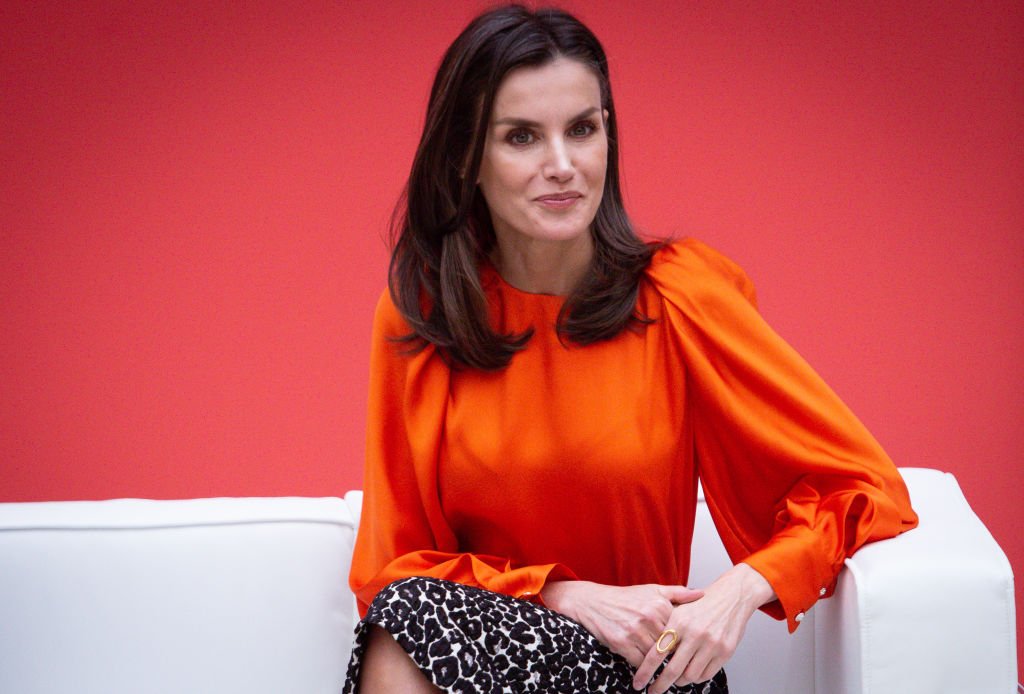 ---
THE SPANIARD WITH STYLE 
In the conversation surrounding fashion, no one can call out Queen Letizia of Spain for being wasteful. The Spanish royal re-wears the same outfit and isn't really pressured to rearrange her looks either. If it ain't broke, there's absolutely nothing to fix, especially if you look as wonderful as she does in her repeated outfits like the one below.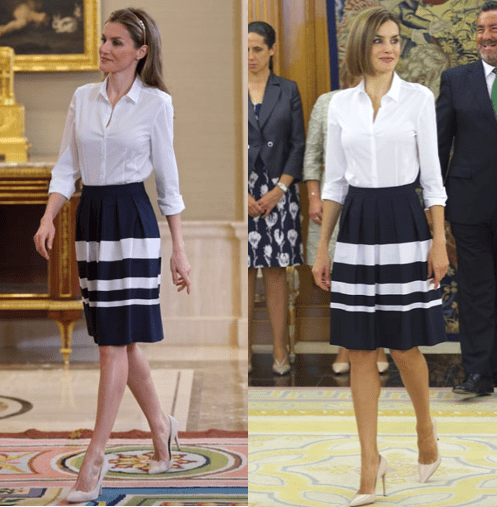 ---
REPRISING ROYAL LOOKS 
She's never bothered to make a note of her repurposed looks either. The Queen focuses on the politics of running an efficient and fair country; fashion just happens to be another one of the things she dominates so flawlessly and pulls off so effortlessly. Well done, Queen Letizia!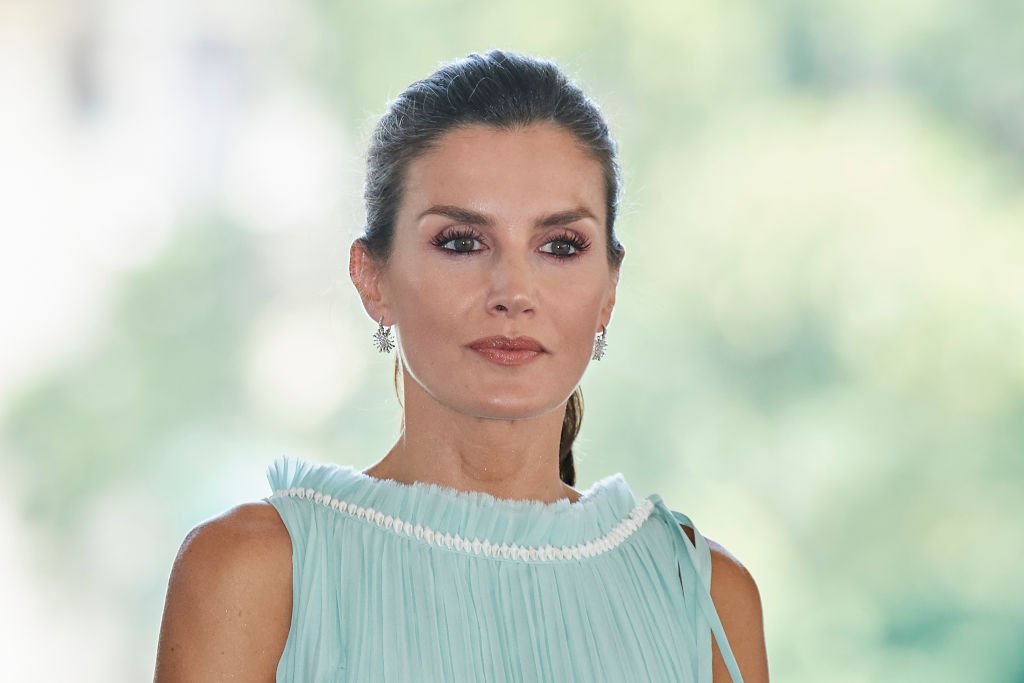 ---
BEIGE AT BASKETBALL 
No matter what the occasion, she makes it work better than anyone you could imagine rocking this look. The ruling brunette was pictured wearing head-to-toe Hugo Boss to the Spanish Queen's Cup final in Salamanca. She then decided that this look deserved a second take and decided to re-wear it in Lerma, with the elegant addition of a white jacket!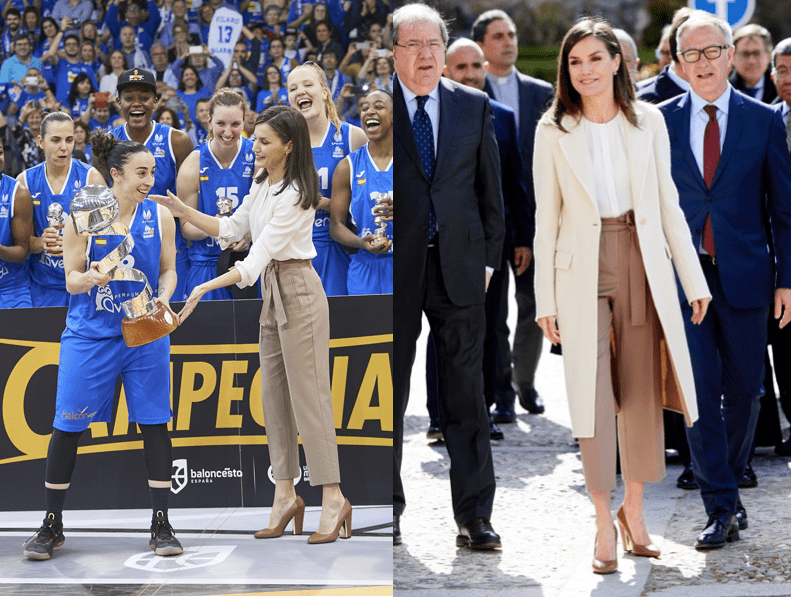 ---
ANNE ALWAYS AWES
There is such a thing as generational fashion, and Princess Anne consistently circles the center of that realm. In a constant campaign to keep trendsetting and tradition alive, she's one of few who has a real purpose behind why she reappears in certain outfits that get the cameras clicking.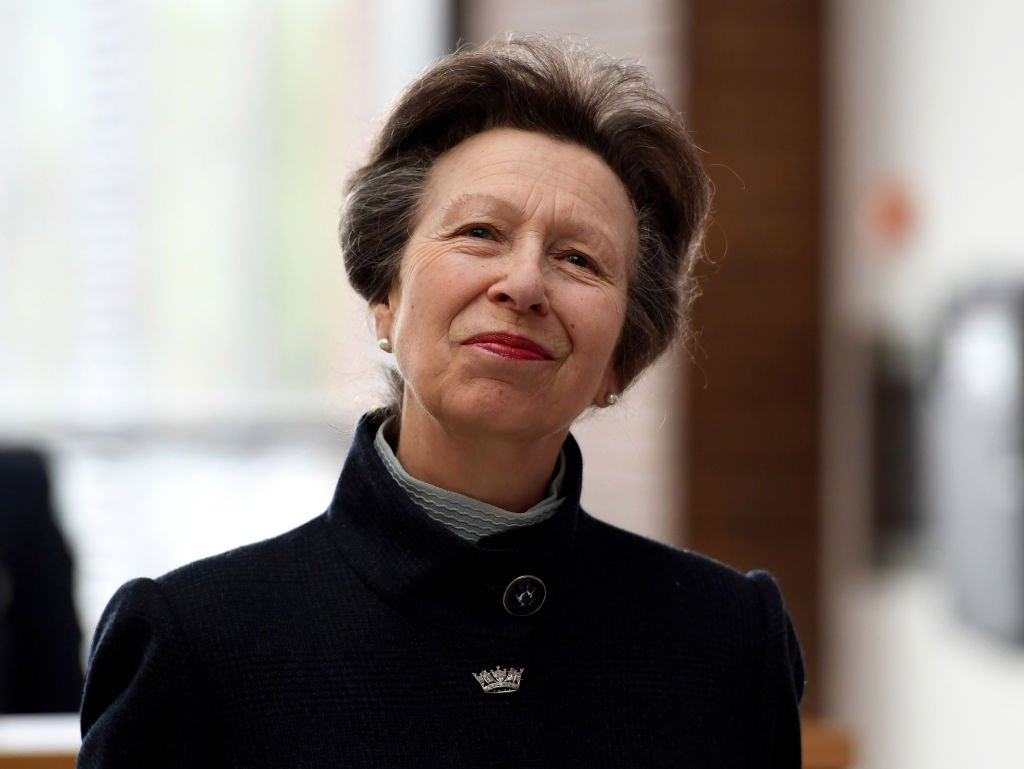 ---
THE NOSTALGIC NAVY OUTFIT 
Princess Anne always manages to pull nostalgia right out of her expensive wardrobe. Here, she wears this plaid coat and skirt combo that she's relied on for years now. She wore the look with a stylish hat for a church service at Windsor Castle in 2003, and again in 2012 for the very same occasion. And both times, she absolutely owned the stunning look.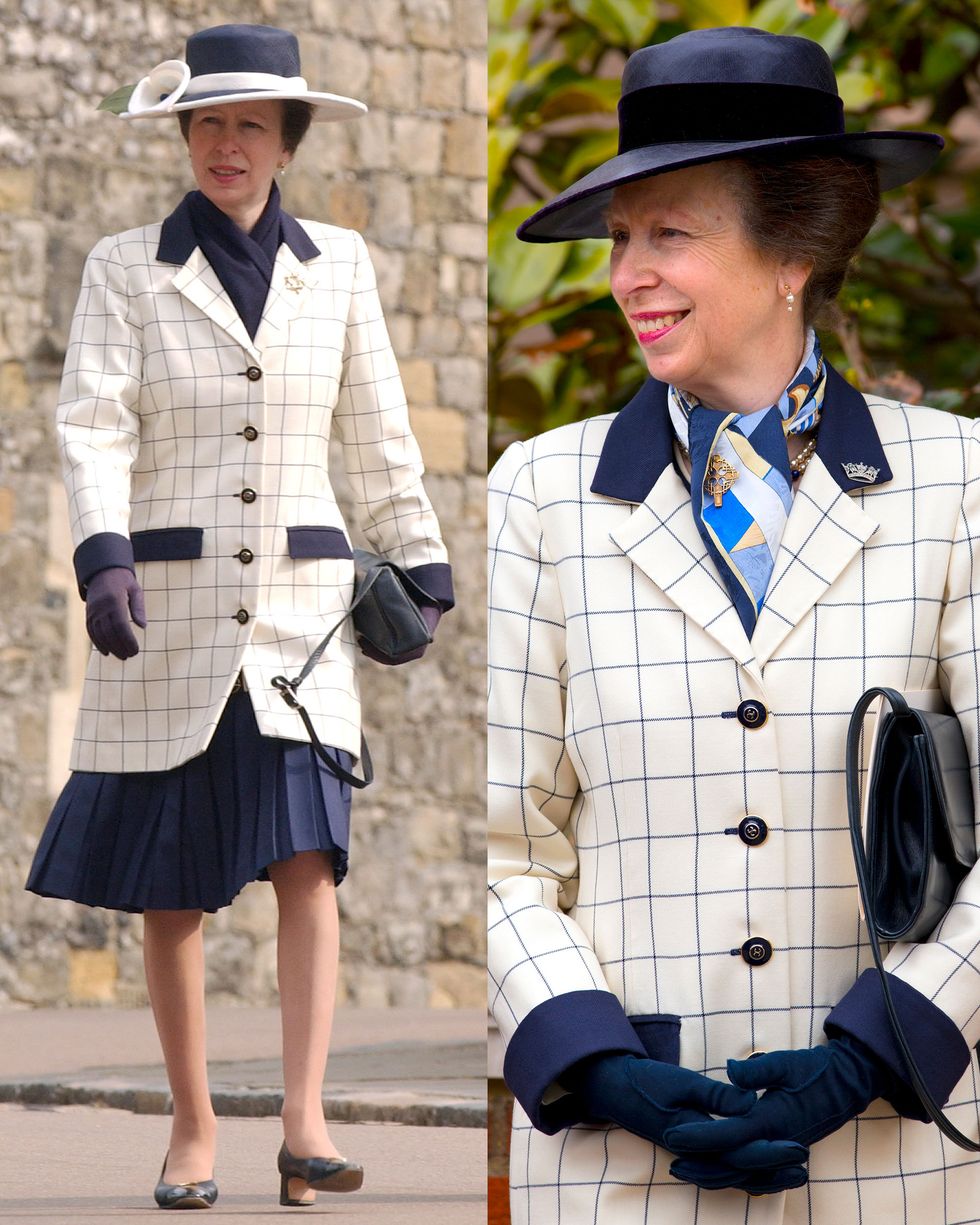 ---
QUEEN RANIA 
Queen Rania knows how to rock some seriously remarkable outfits that only she knows how to perfect and to a tee. But, it's her ability to awe in outfits we've seen her in before, but she manages to make them so refreshing, it feels like she's wearing them for the very first time.
---
THE COLOUR PURPLE 
Her Majesty Queen Rania re-wore this pretty purple dress on two separate occasions. The color alone is striking, the dress is stunning, but it's the Queen that makes it all come together. With her casual stylishness that the dress becomes memorable in more ways than one.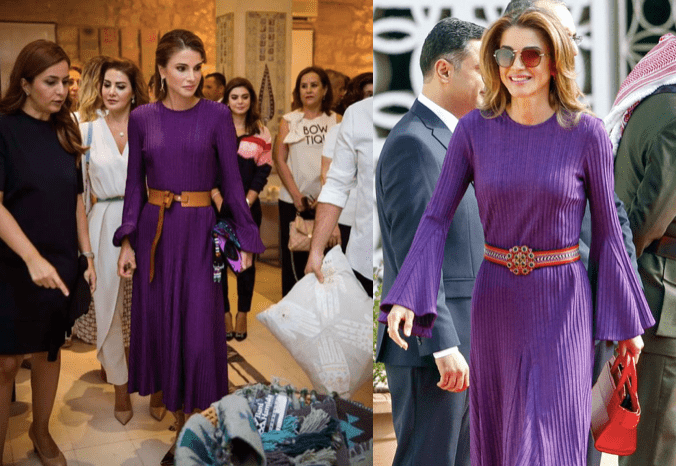 ---
QUEEN MAXIMA 
Queen Máxima knows exactly how to maximize some of her most exquisite outfits that are sitting in what we can assume is a stunning wardrobe that's to die for. While her unique looks are often outstanding, it's the delightful repeats that can get any crowd.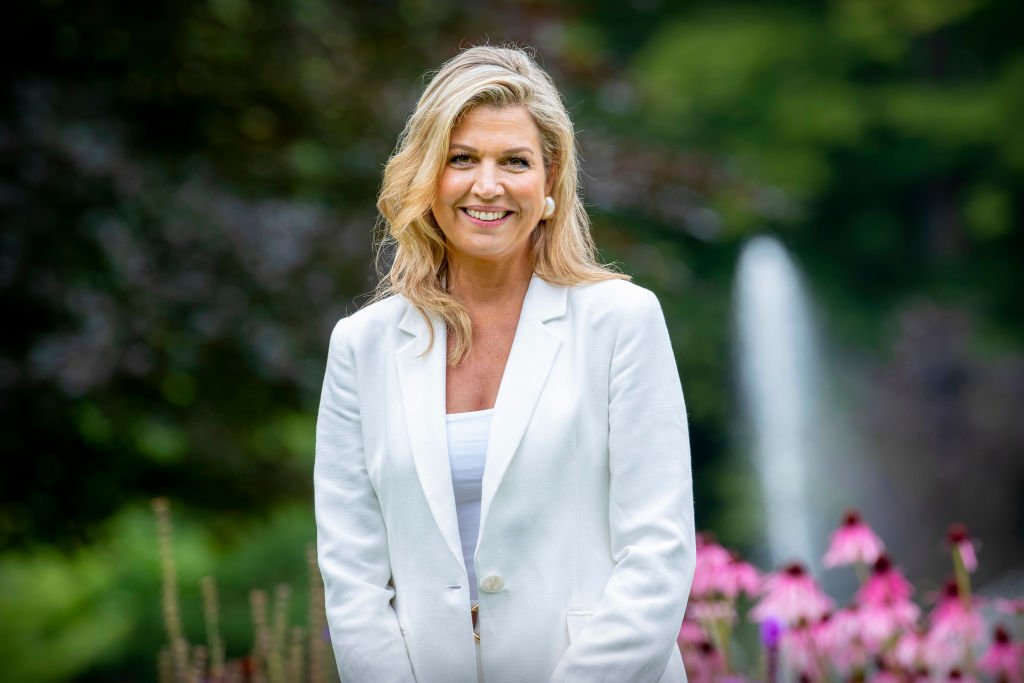 ---
MAXIMA THE FASHIONISTA 
Queen Máxima of the Netherlands is also well-known for her affliction to reuse her wonderful wardrobe to its amazing limits. She repeats this yellow Oscar de la Renta dress 13 years apart. Thanks to her style, she simply doesn't miss a step with how she makes the bright dress work.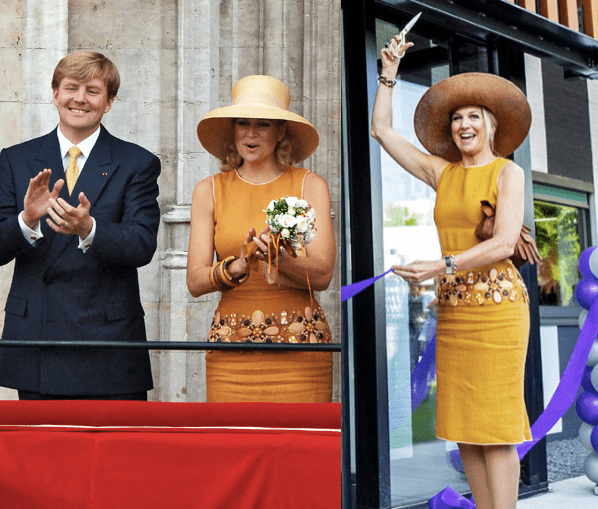 ---
QUEEN ELIZABETH 
The exquisite Queen Elizabeth has been at the forefront of British fashion for decades now, and as we know, she's not letting up any time soon. So, it's absolutely no surprise that traditions and occasions would essentially bring her to reprise iconic looks that she rocks ever so flawlessly.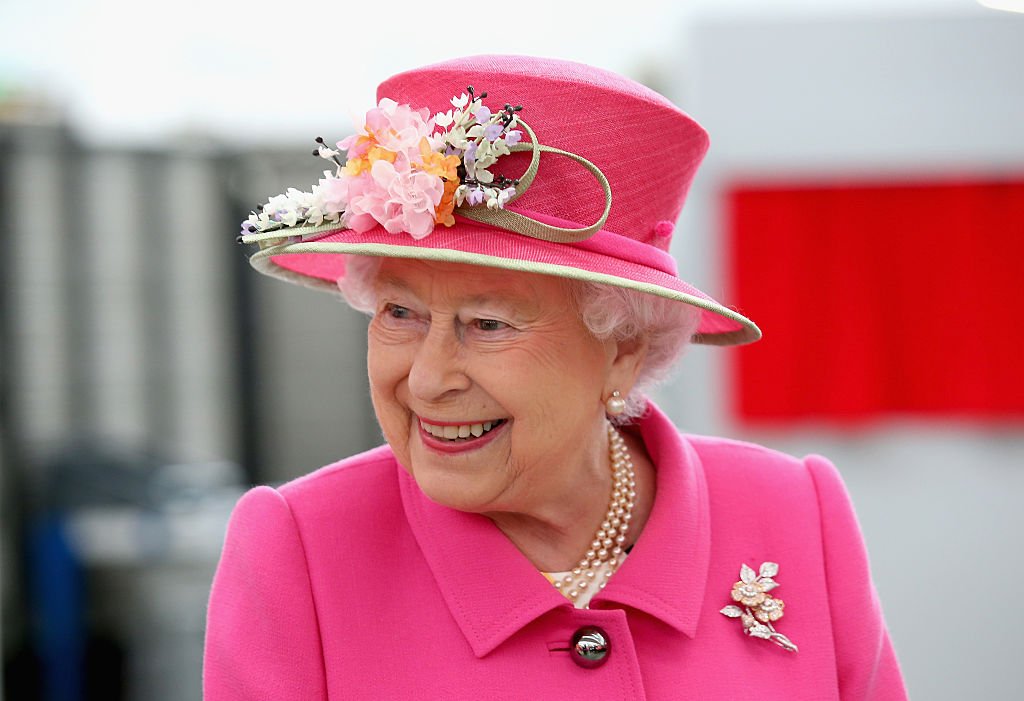 ---
SKY-BLUE ELIZABETH 
Even the Queen isn't above rocking the same fit twice. With her sky-blue coat and matching dress, there's absolutely no harm in making sure it's captured a second time. Some ensembles are just perfect the way they are, and any rearrangement might just upset the beautiful, fashionable balance that she's got going here.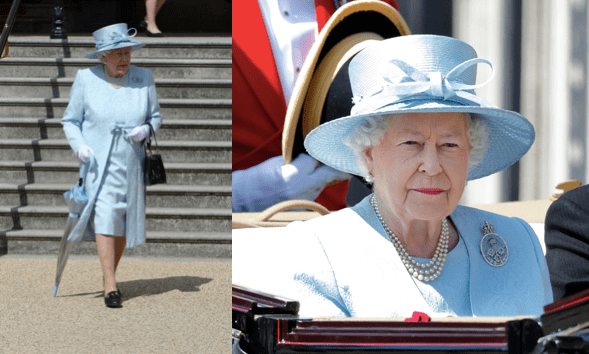 These are just some of the most iconic repeated looks we've seen from the phenomenal royal families in different parts of the world. Many of the looks fared even better at a second take, while others were just perfect through and through. Which outfit looked better a second time around? And which ones didn't need to be seen again? Let us know in the comments.